Ok you guys, I know what you're thinking. Overalls? WTF. Honestly, that was my first reaction too, so I don't blame ya. Yeah, I know they're so 90's and honestly remind me of what I used to wear as a child BUT I'm sharing with y'all how I styled these babies that'll make you feel fun and funky (double trouble). By the end of this post you're gonna find yourself headed out to buy a pair.
 First off, the overalls.
They're from Target and were actually handed down to me from a friend (who texted me after she saw these pics saying she wished she would've kept them) so I literally paid nothing for em. I'm gonna link a similar pair from Target
here
(and more below all this). They originally had a rolled cuff, but I decided I liked the raw hem better so I took a pair of scissors to them!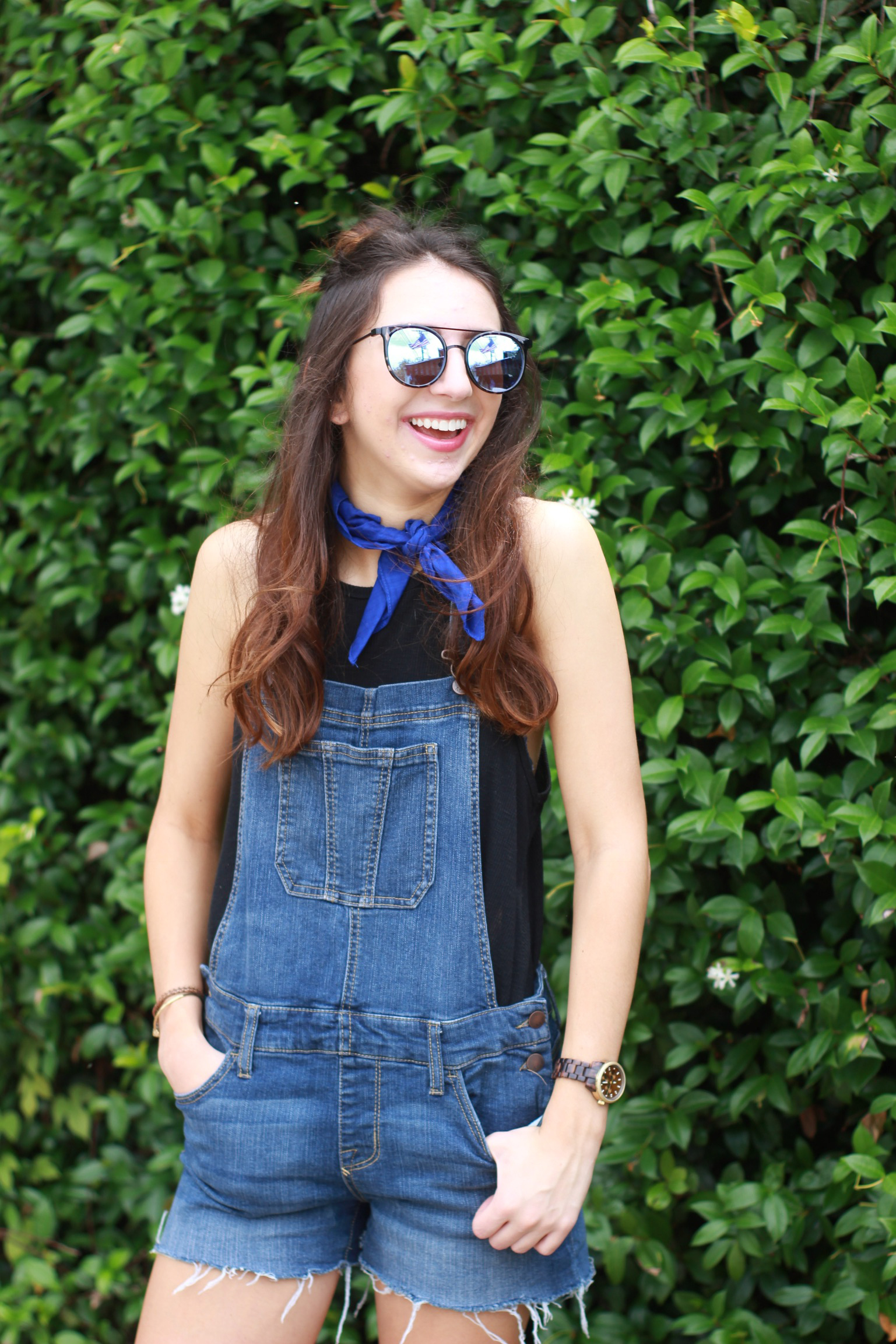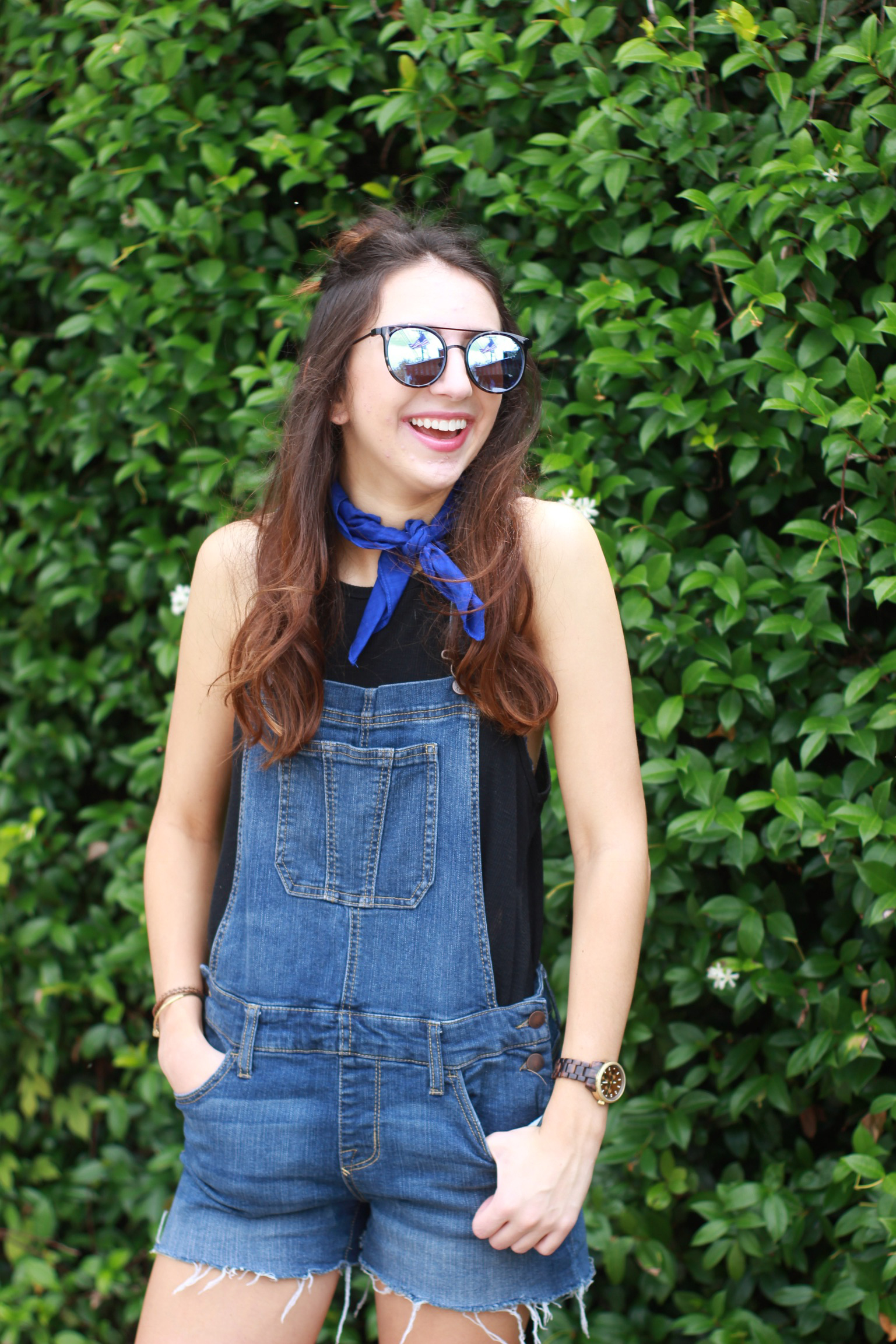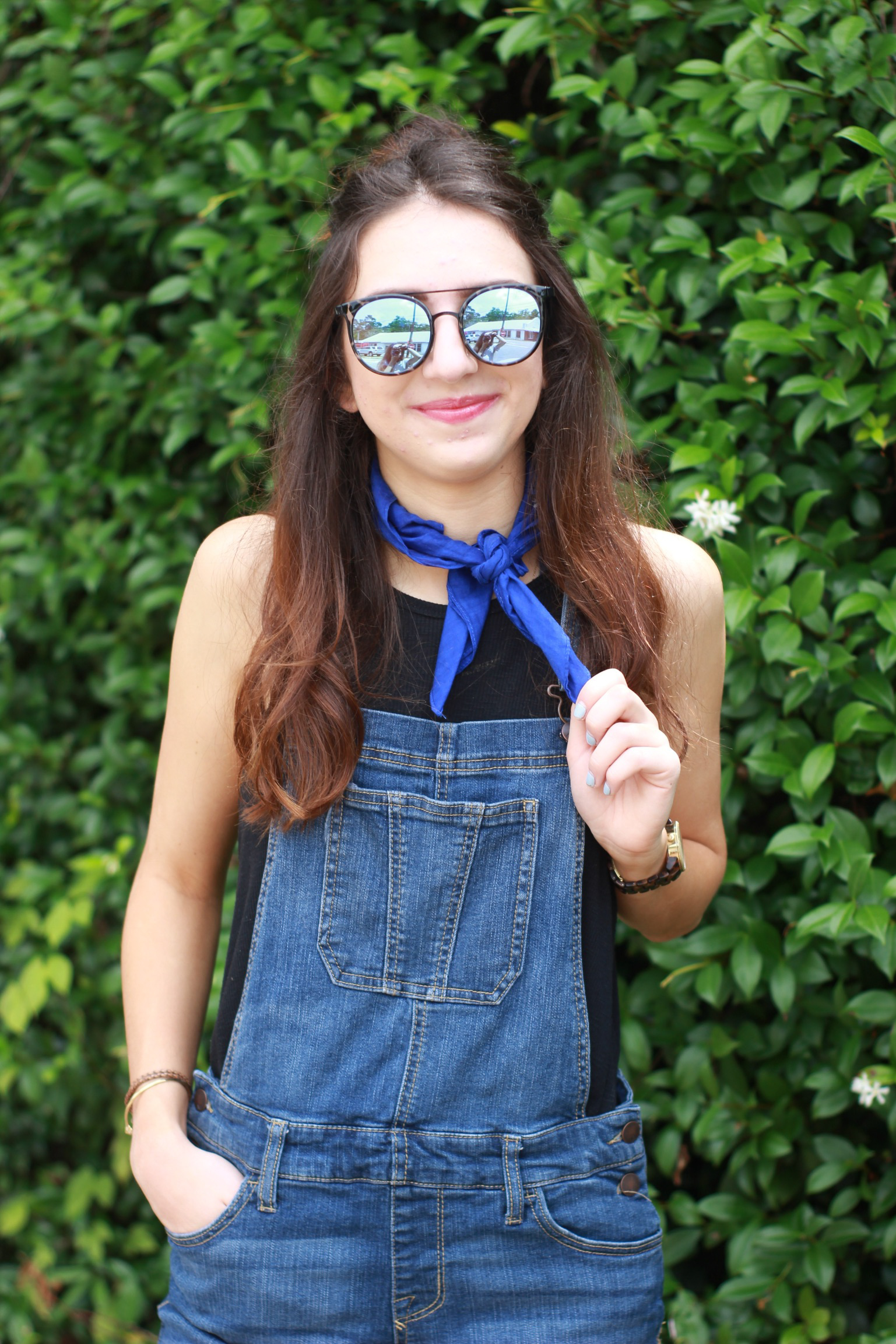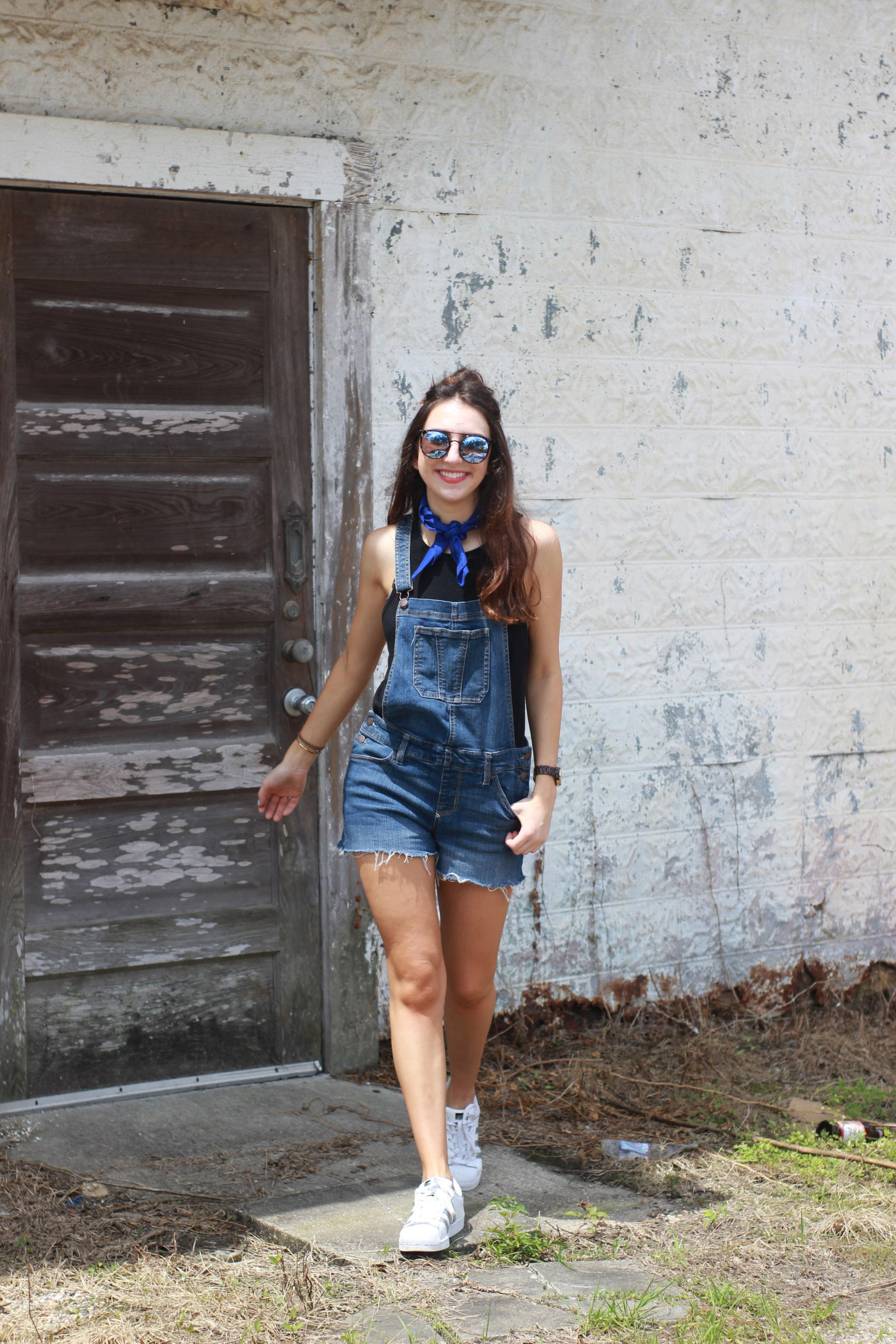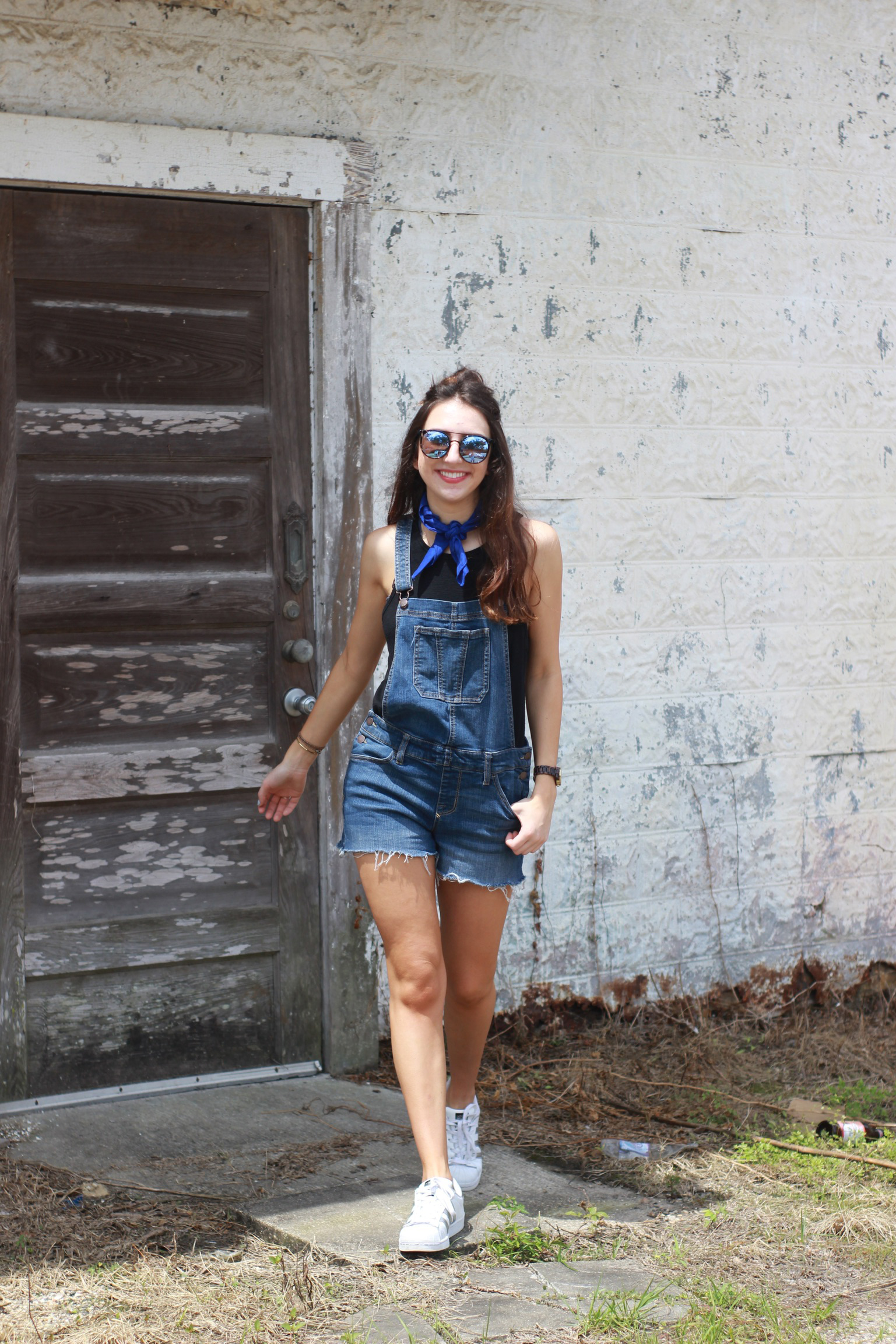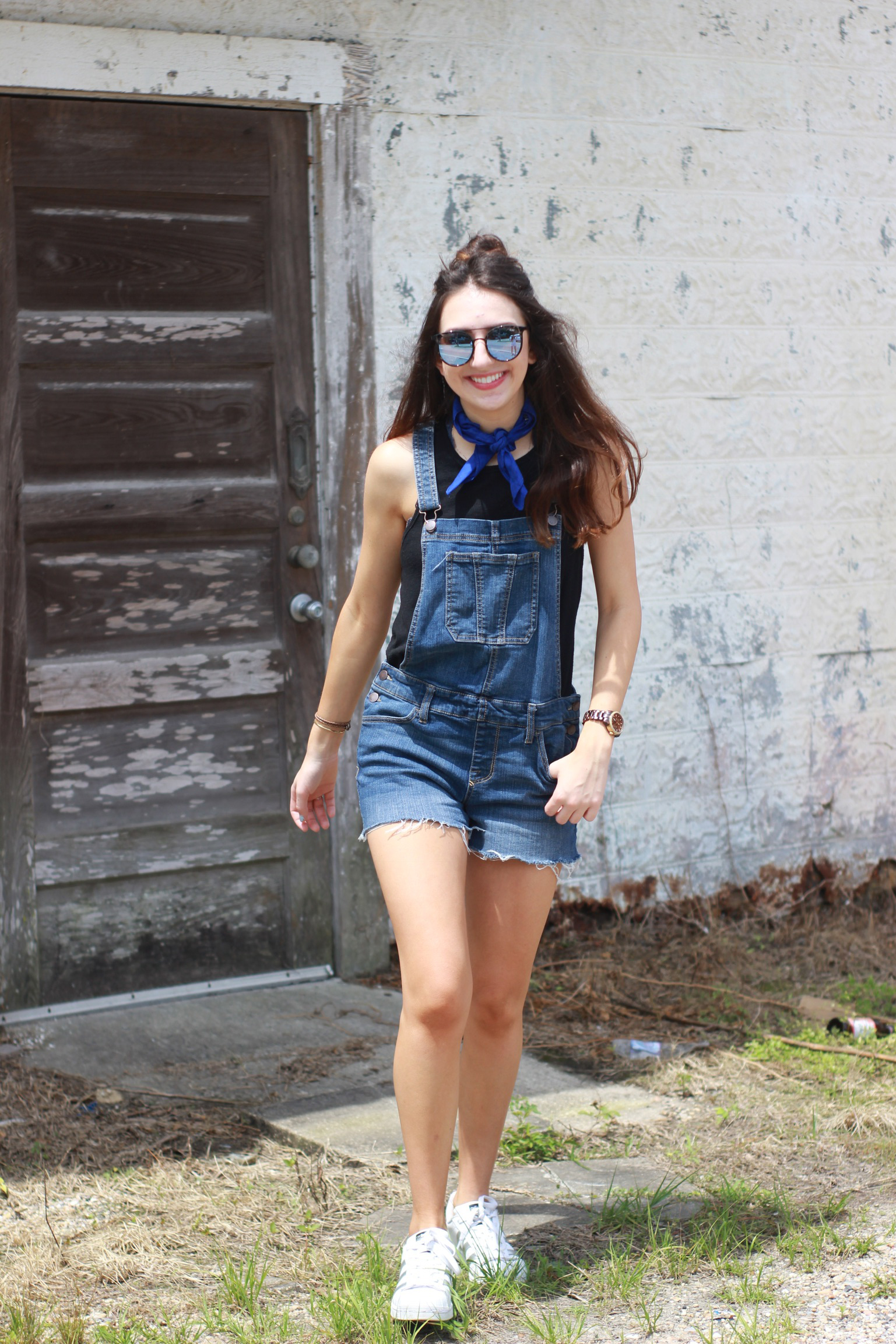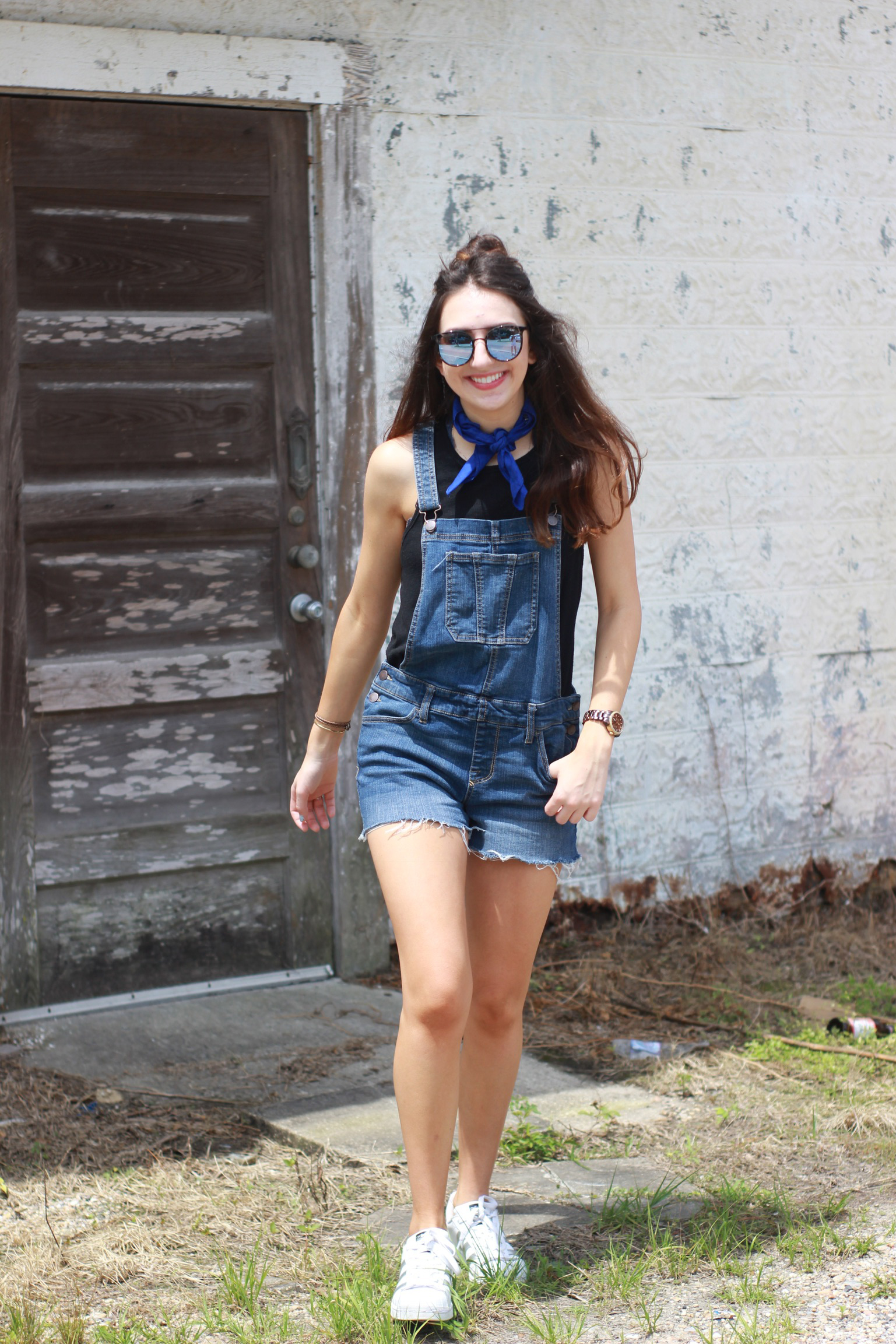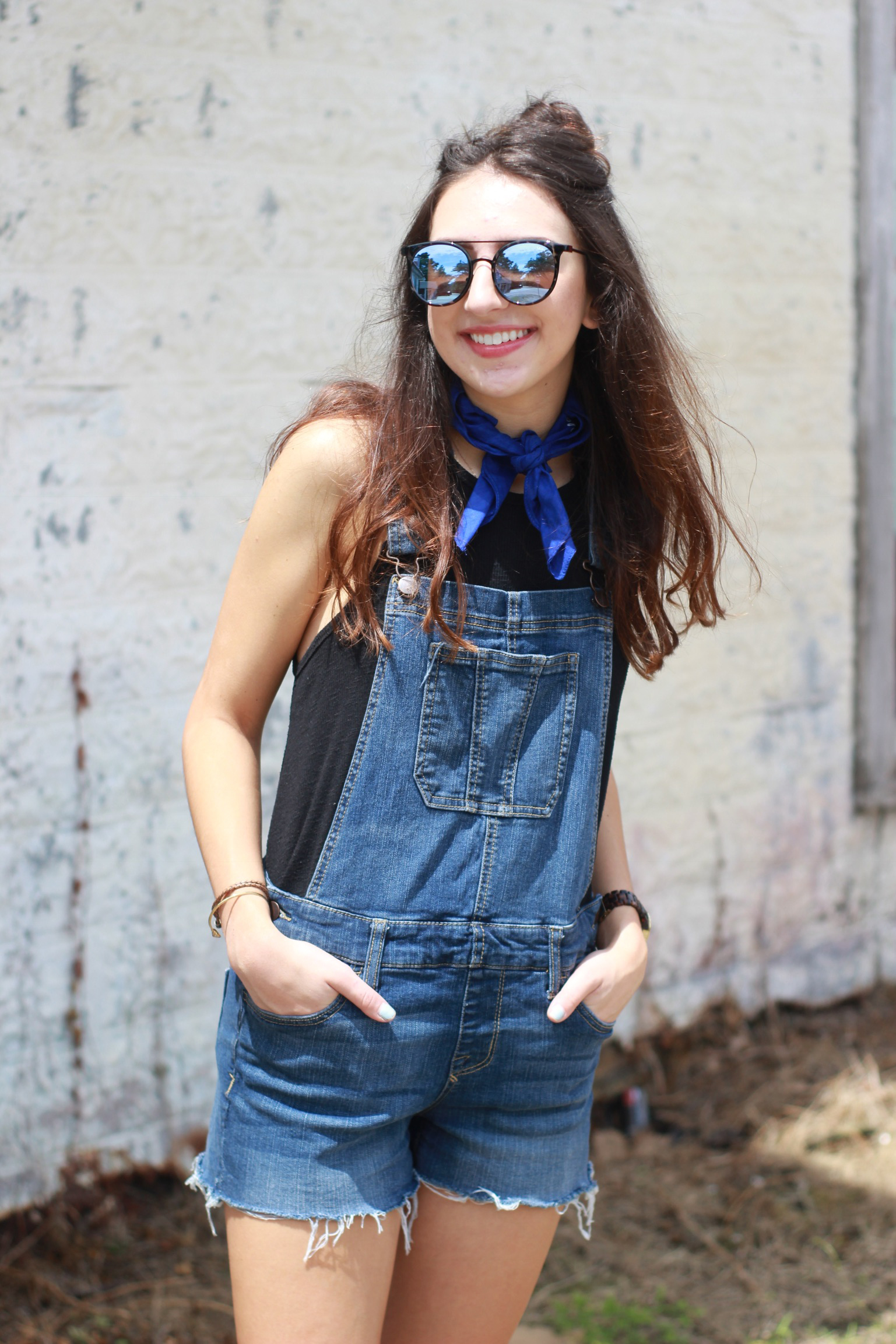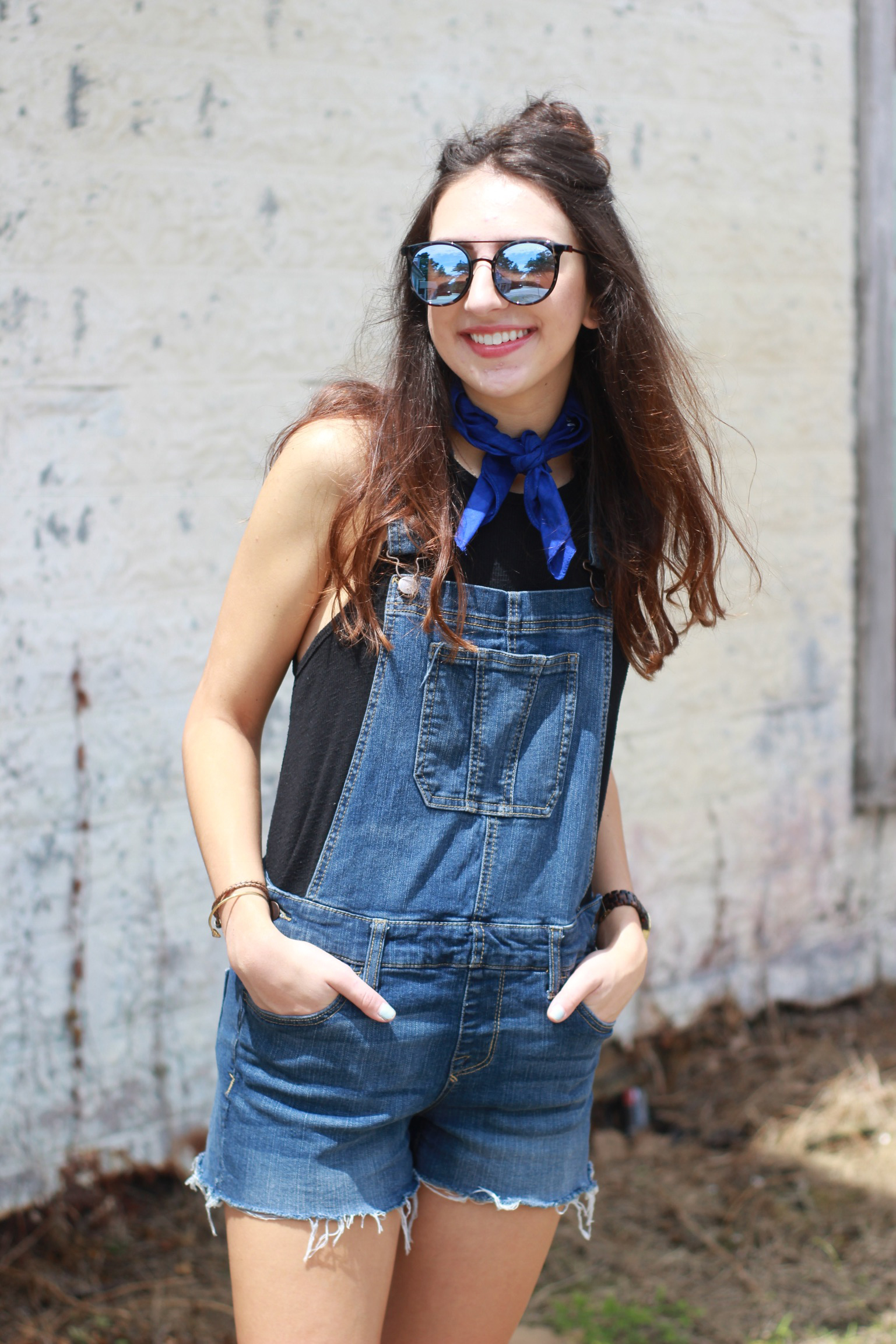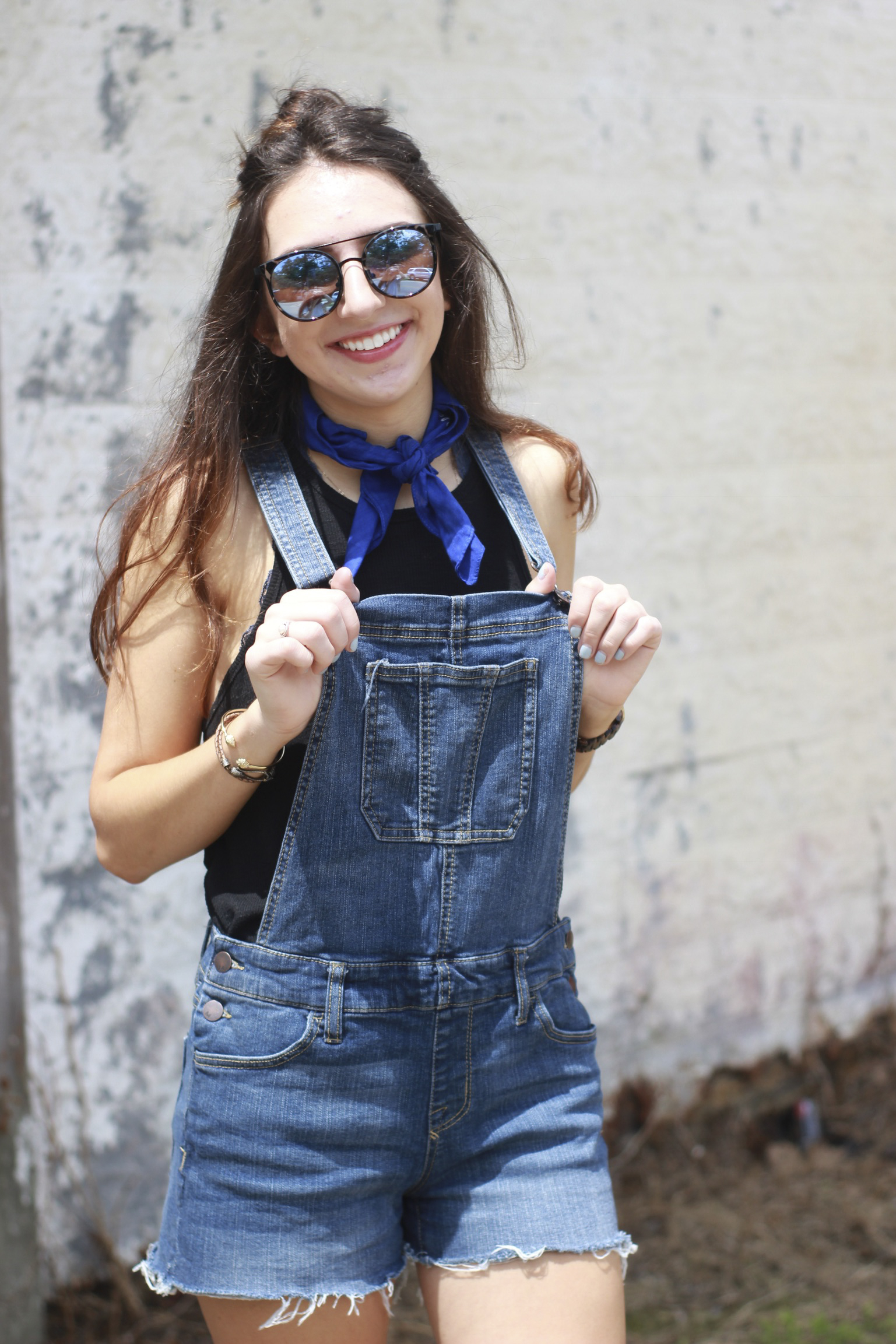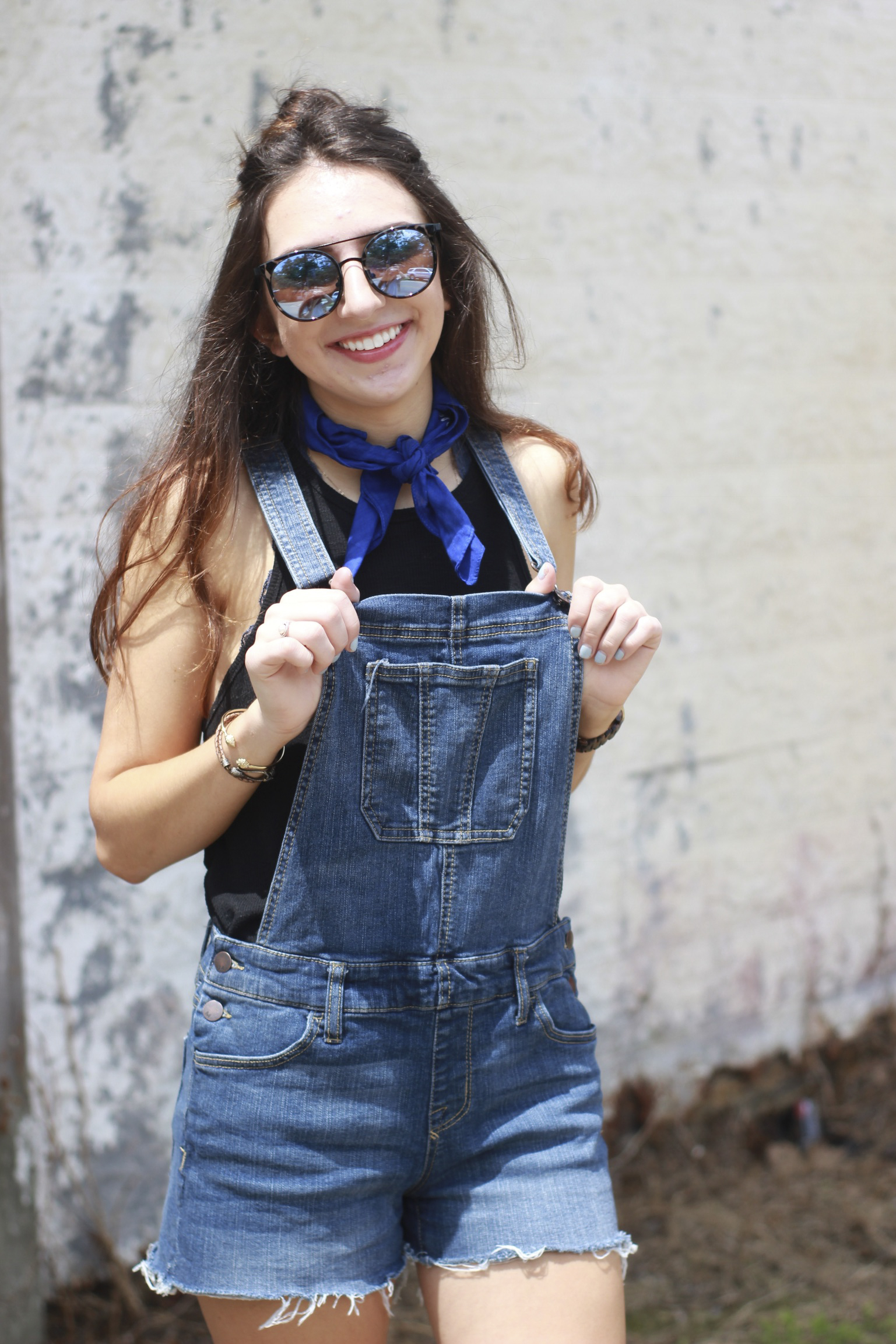 Stylin' the overalls
Before deciding on a PLAIN BLACK TANK I tried on about 7 shirts (OTS, plain t-shirts, printed t-shirts… you get the point). I was already nervous about rocking the overalls so I didn't want to do anything too cray cray, which is why the black tank won in the end.
In an attempt to jazz up the outfit, I added a neck scarf (literally a $2 bandana from Walmart) and some blue mirrored sunglasses. Speaking of the sunglasses, I just recently purchased and I love them!! As a self-proclaimed Ray Ban freak — it was hard for me to step outside of the box and get a pair of sunglasses that aren't Ray Bans. But… I did it (go me)!! These sunnies are from QUAY and they are so fun. I'll link them
here
for y'all. My Adidas Superstars finished everything off (remember when I was die hard obsessed with these? lol).
Have y'all jumped on the overalls bandwagon? If so, DM me your pics on instagram or comment them below! I need more inspo on how I can rock these things.