August was by far one of my craziest months I have experienced this year. It was a  whirlwind of things – including moving into my sorority house, 4 week long recruitment/polish week, and so so much more.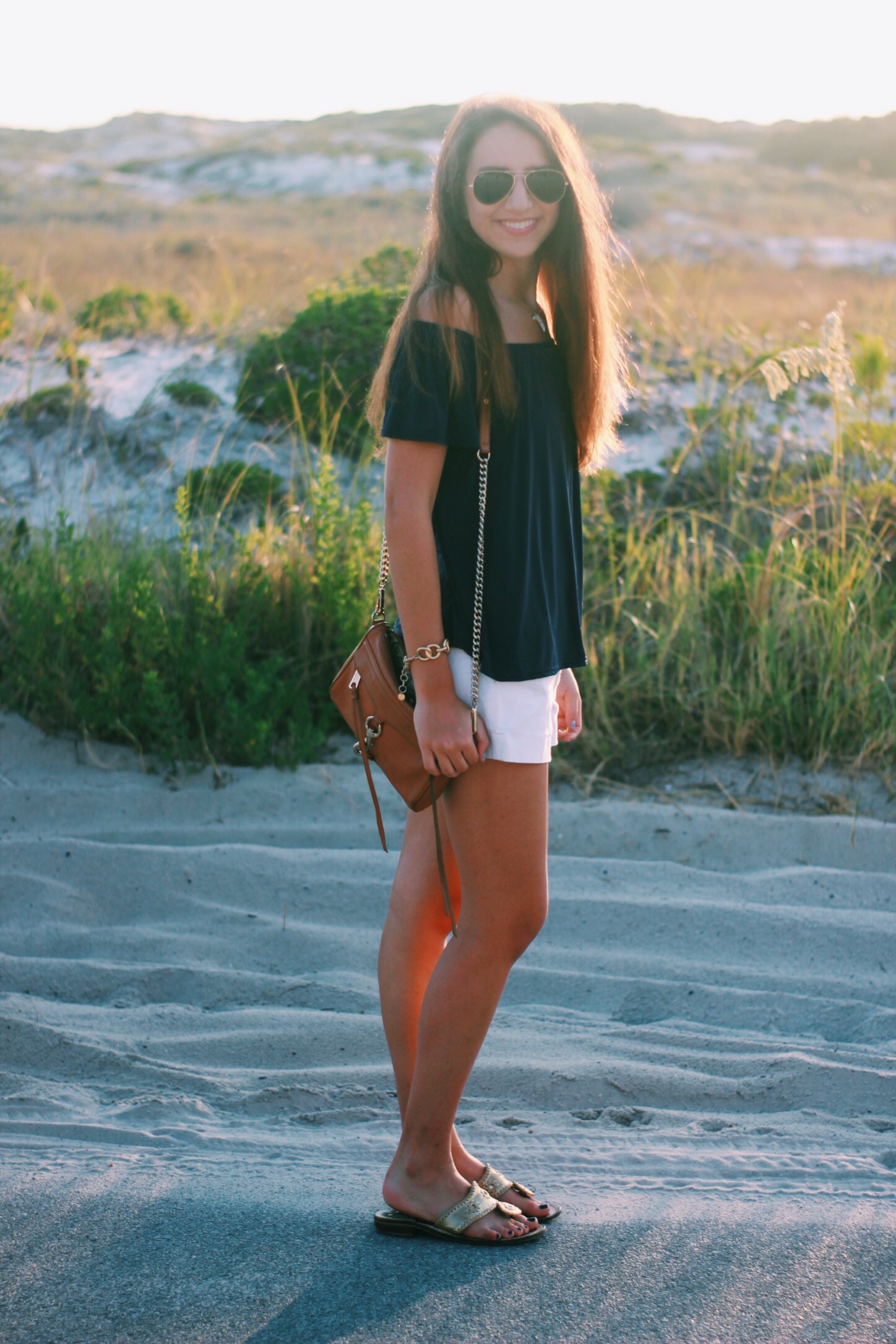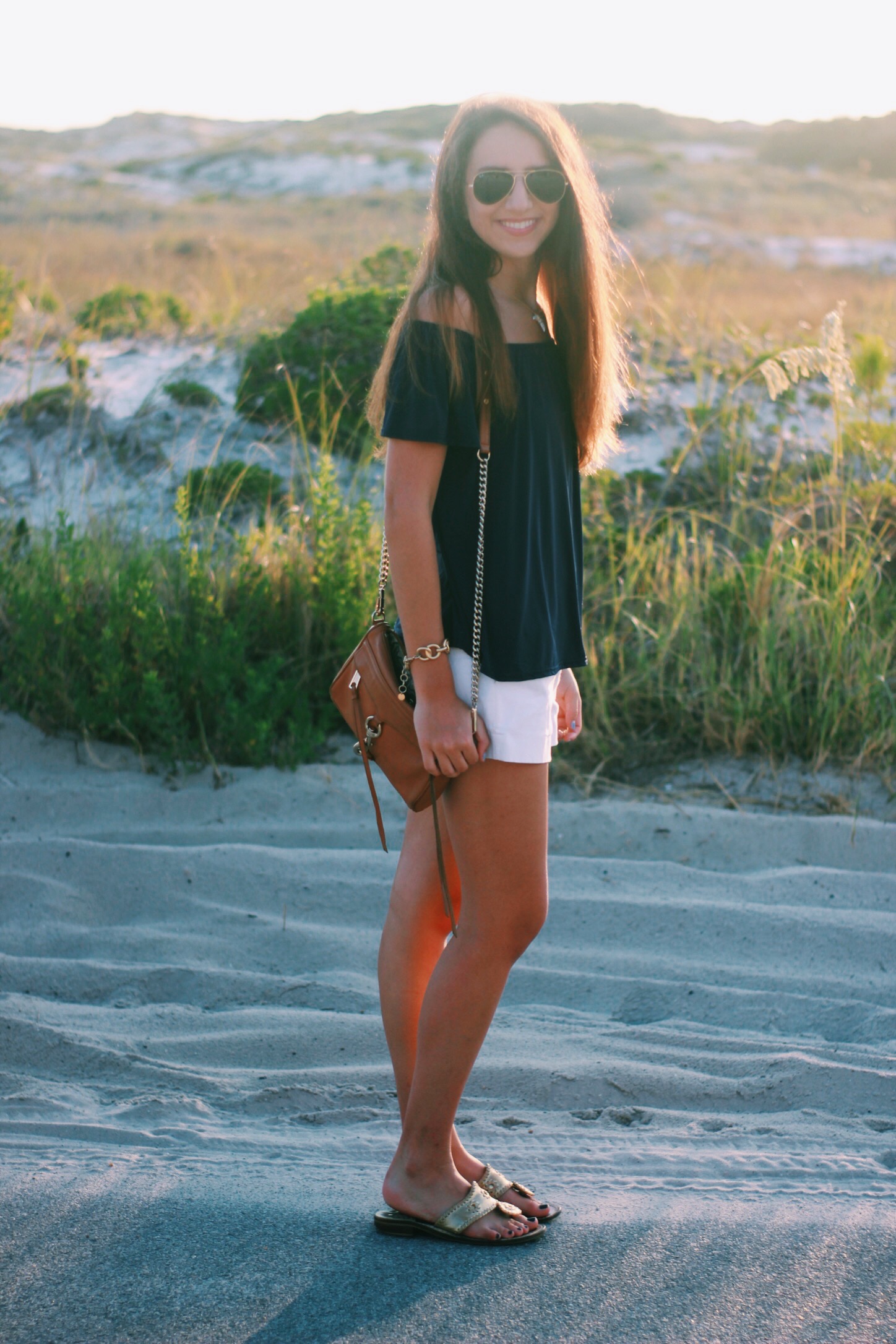 Seeking some off time, my family and I headed to beach the first week of August. We explored Grayton Beach, Watercolor, and Seaside. In dire need of some outfit photos, I made my sister help me shoot this OOTD. I did a post on it here.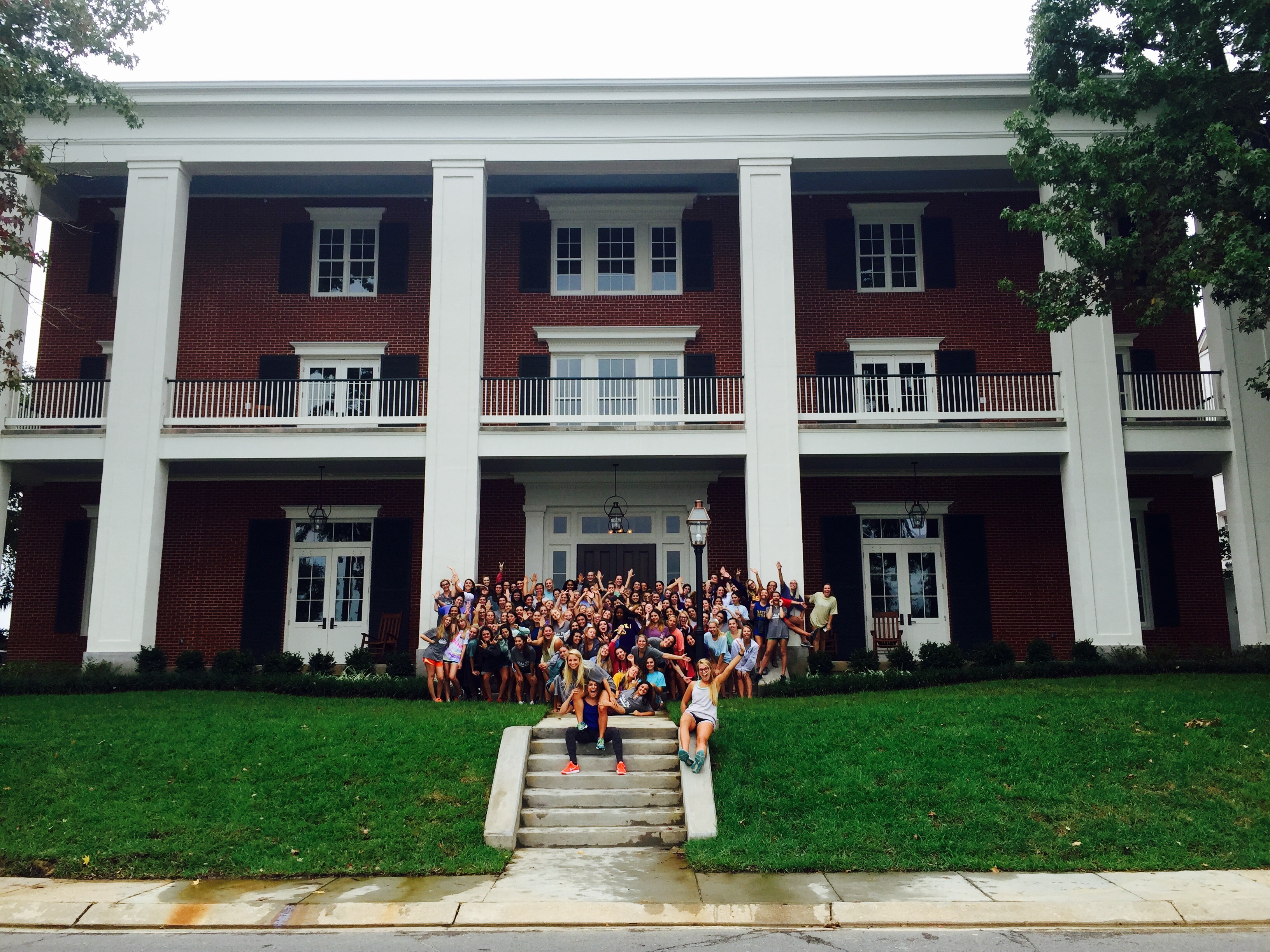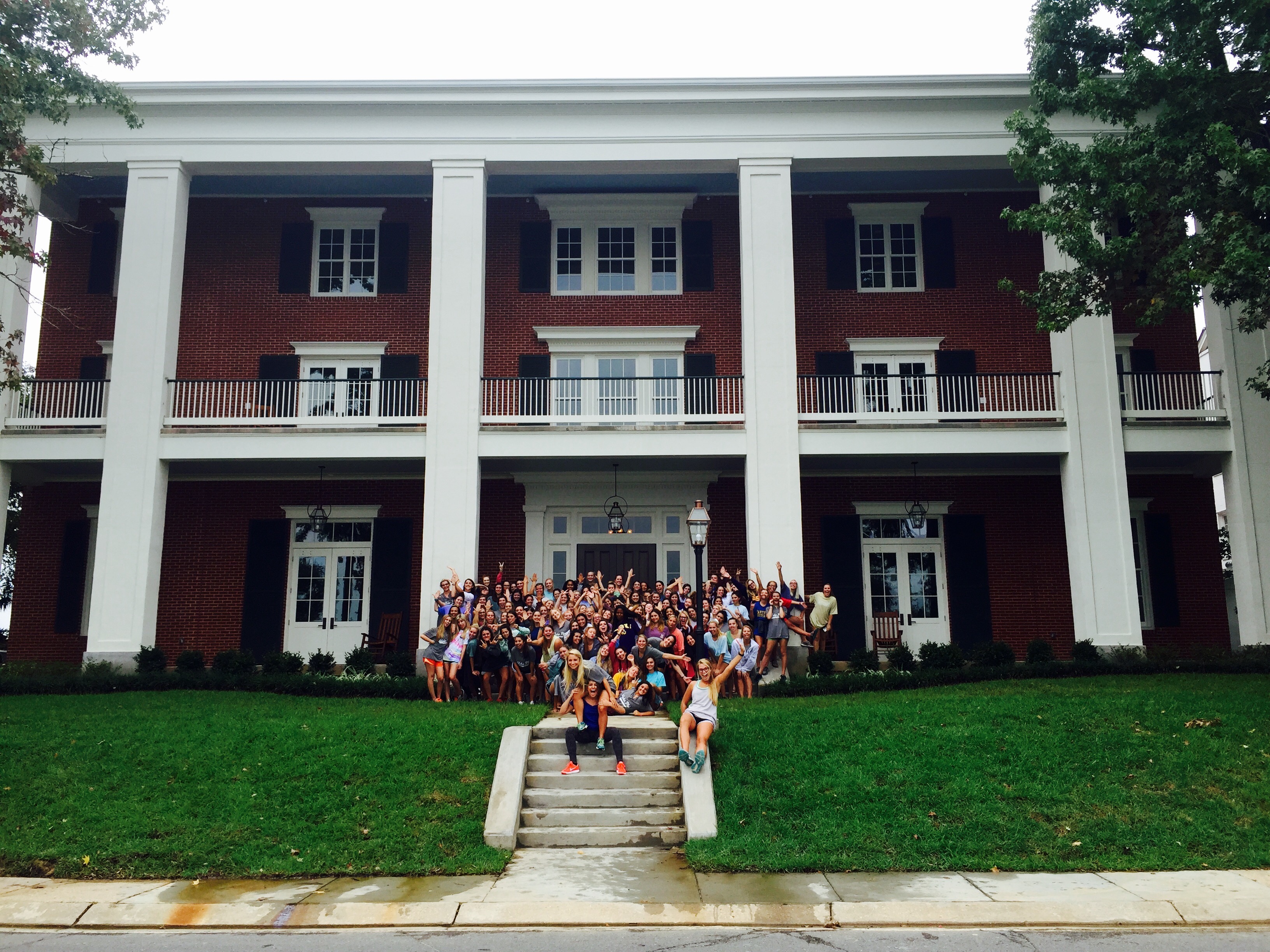 My sisters and I moved into our brand new house this month! Although our move in date was pushed back a week, I can say that the wait was well worth it. Walking into our permanent home for the first time is something I will never forget.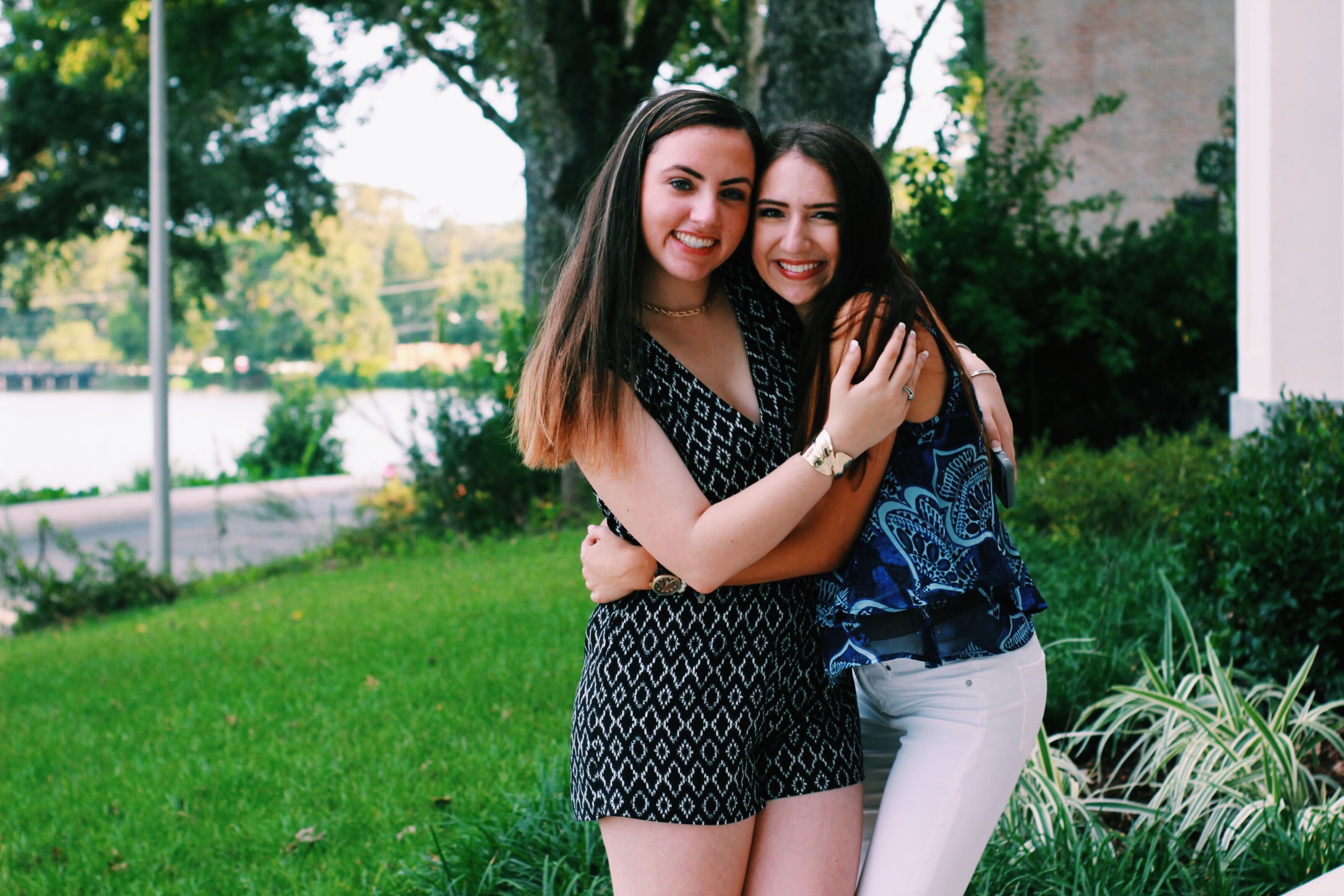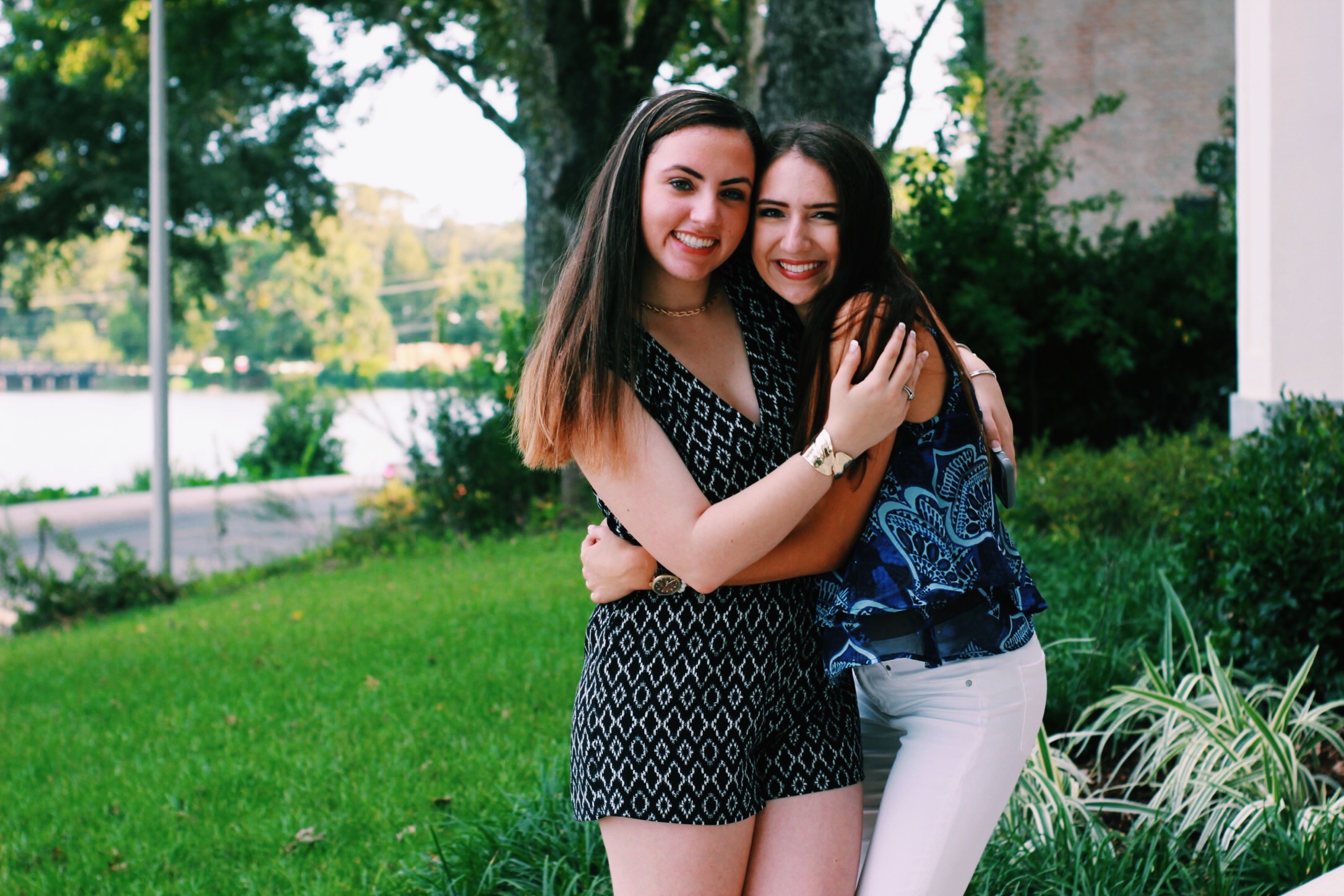 In the weeklong break between the flood and rush, we didn't have much to do. One night we ended up going out to dinner and I shot an OOTD. These white flare jeans are my favorite for any fun dinner or night out! Here's the post.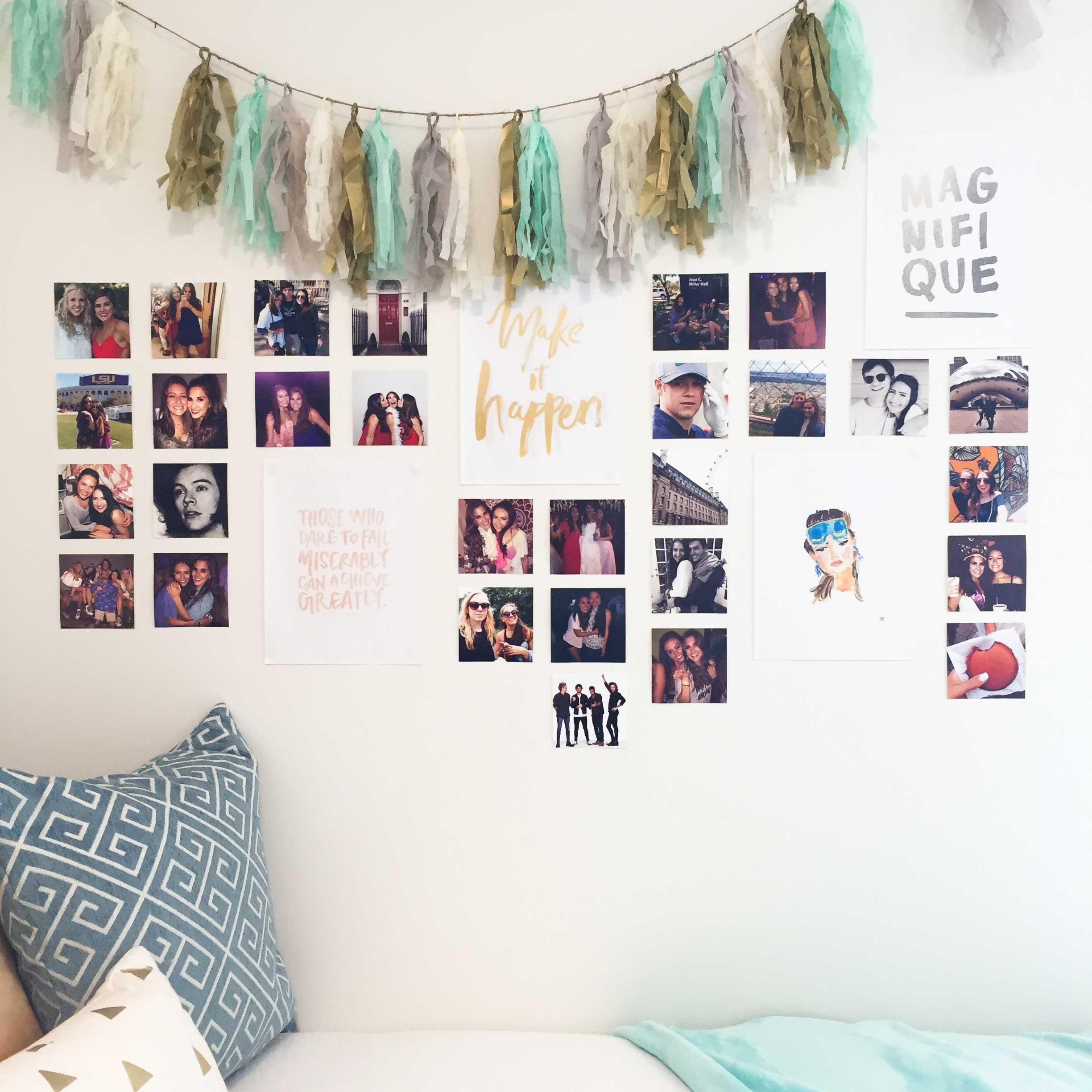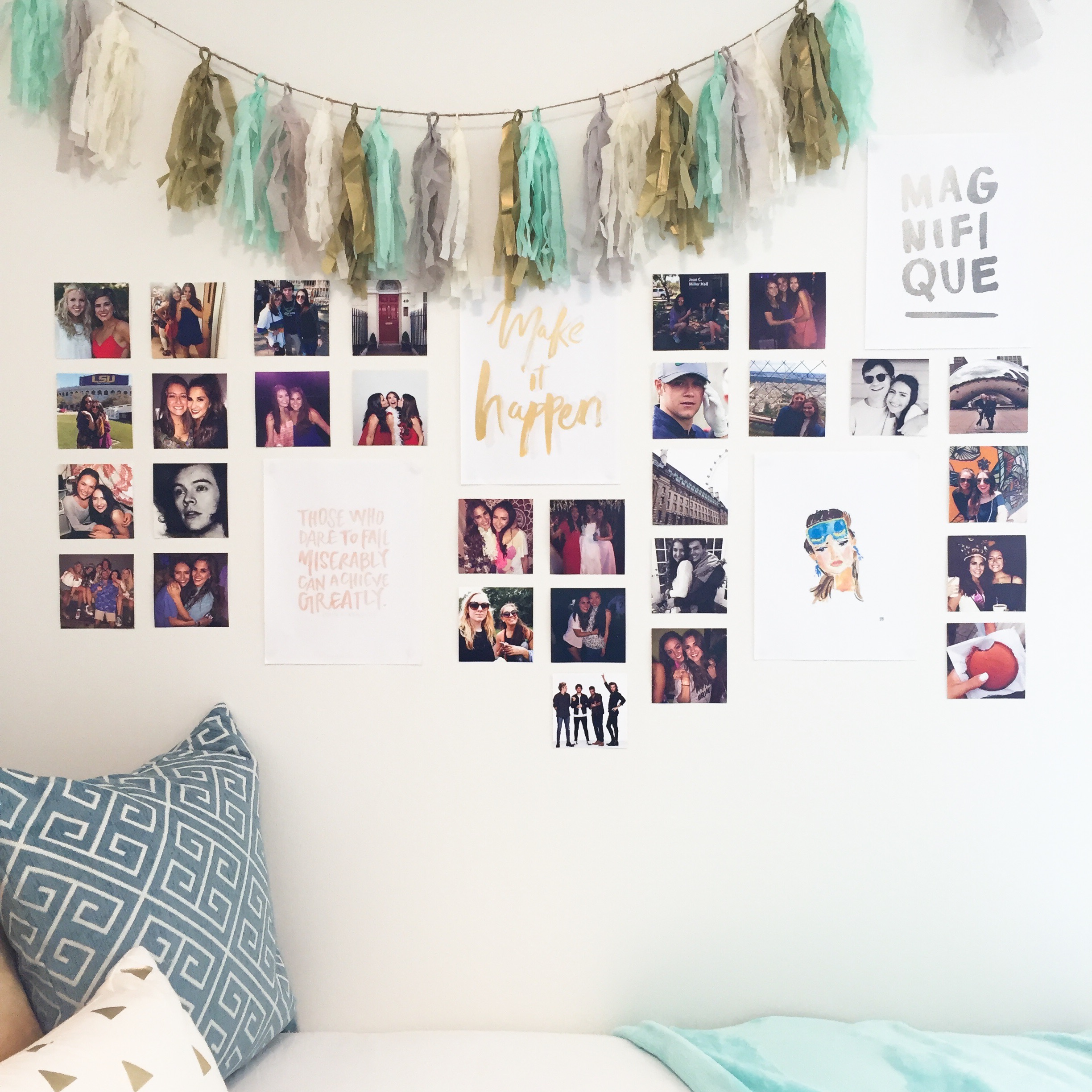 The gallery wall in my room was a labor of love. It took me about 45 minutes to get the entire wall planned out and executed. A room tour will be coming soon, but for now I'll just leave y'all with this as a sneak peek!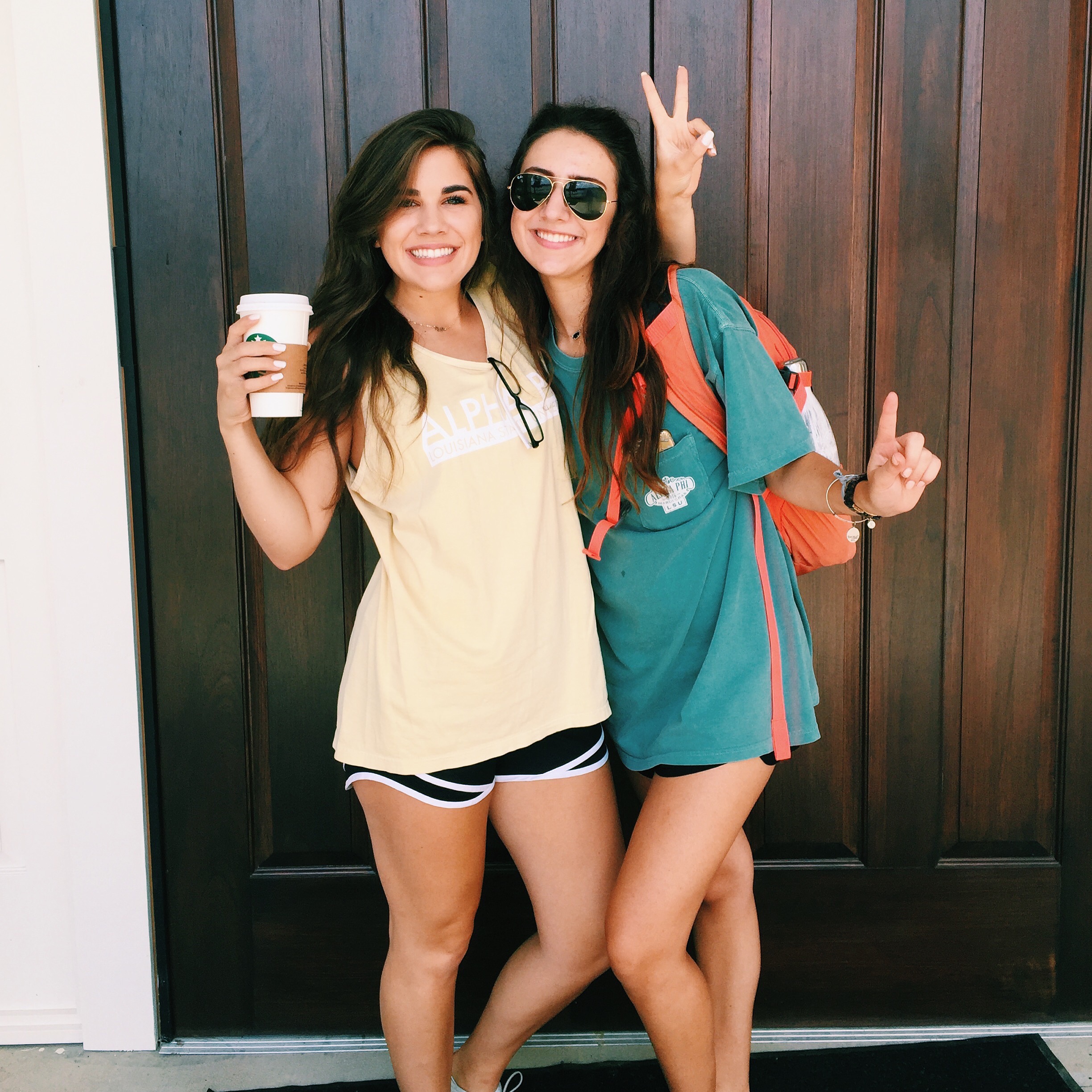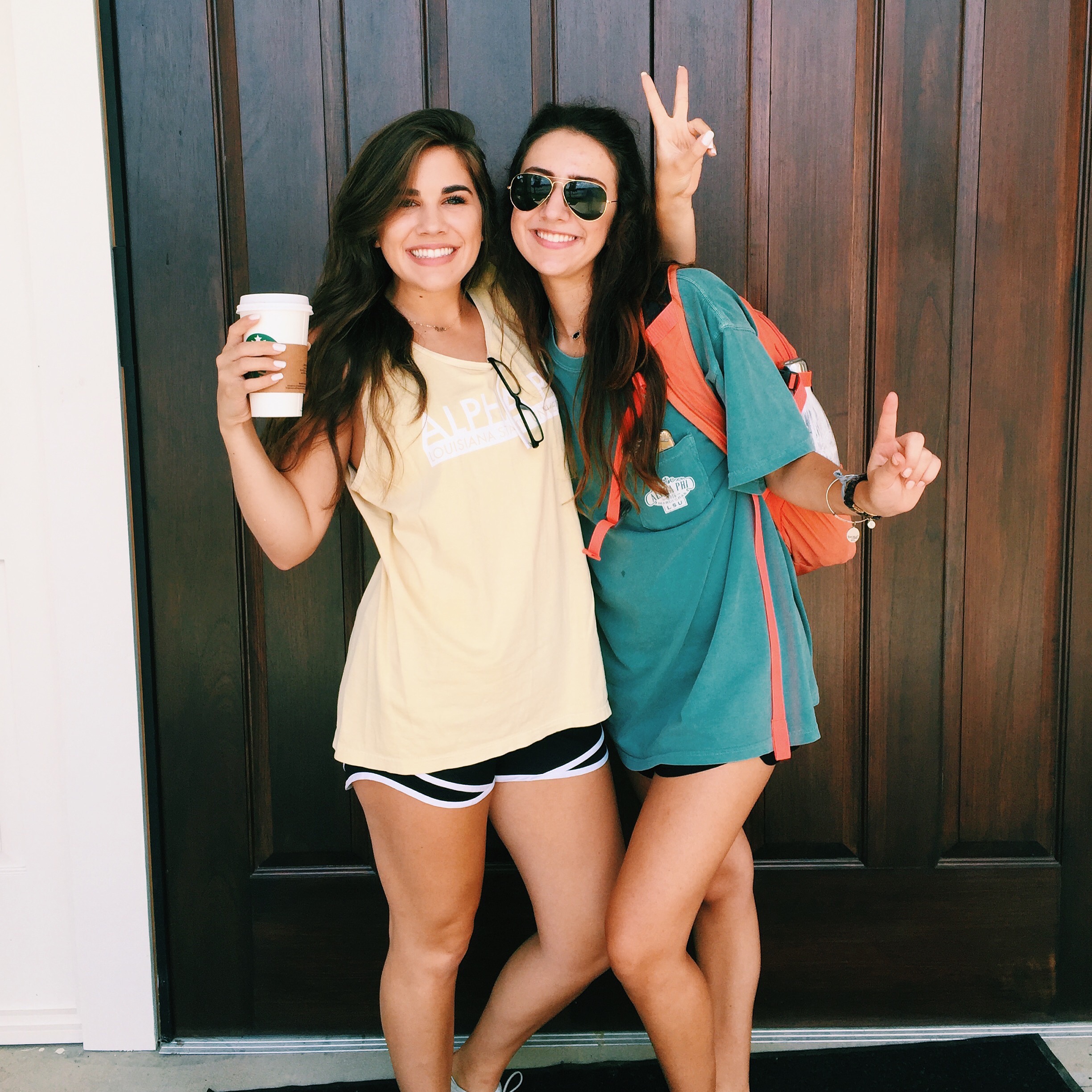 Happy first day of 14th grade from Catherine and I! An obligatory first day of school picture was taken with coffee in hand and our favorite tees on. My school uniform consists of a big tee and athletic shorts (these forever 21 shorts are my fave).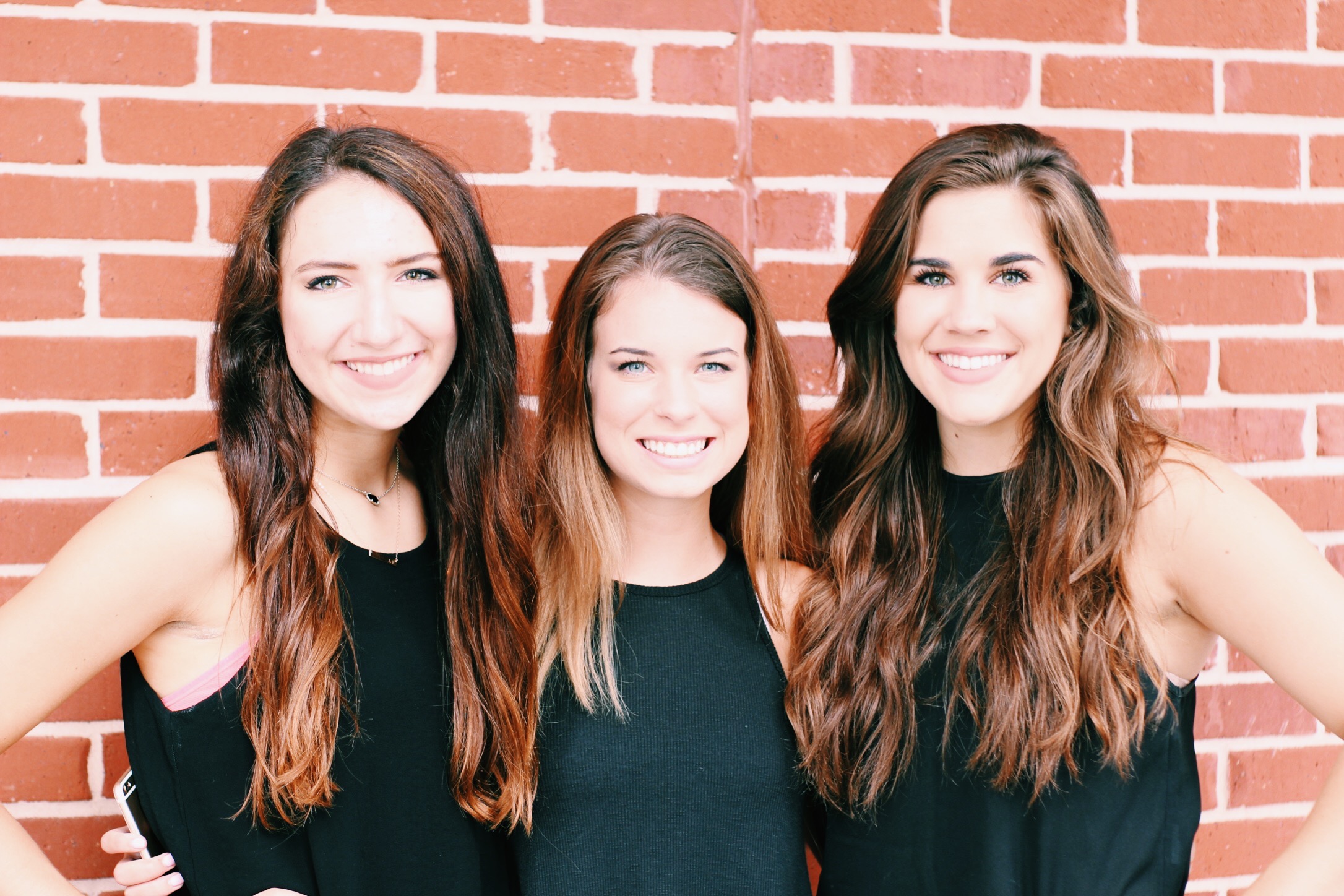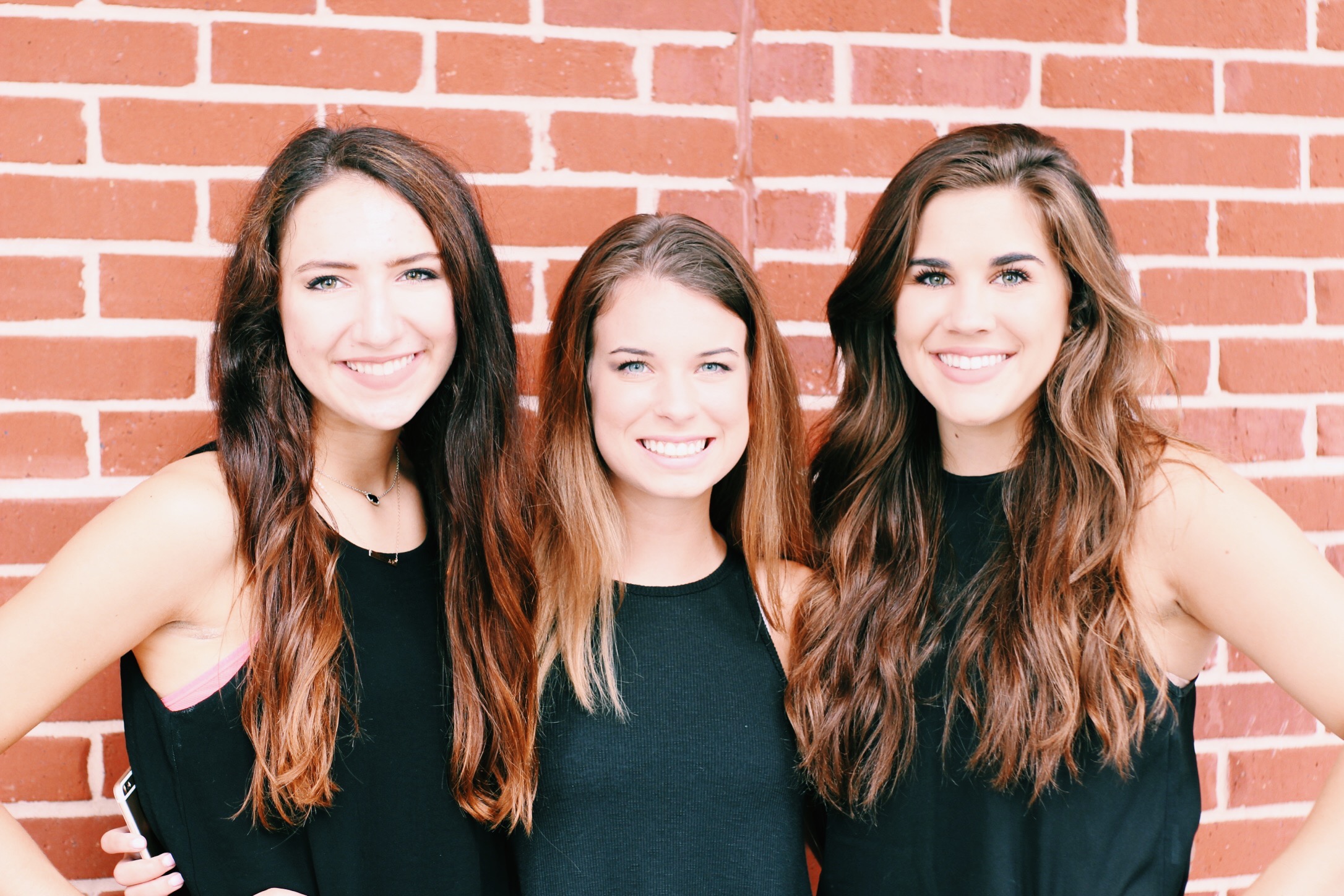 Meet my roomies! Kayla is in the middle and Catherine on the right. We are having such an amazing time living in the house so far! I'm so happy they are able to put up with my excessive need to clean the room every single day.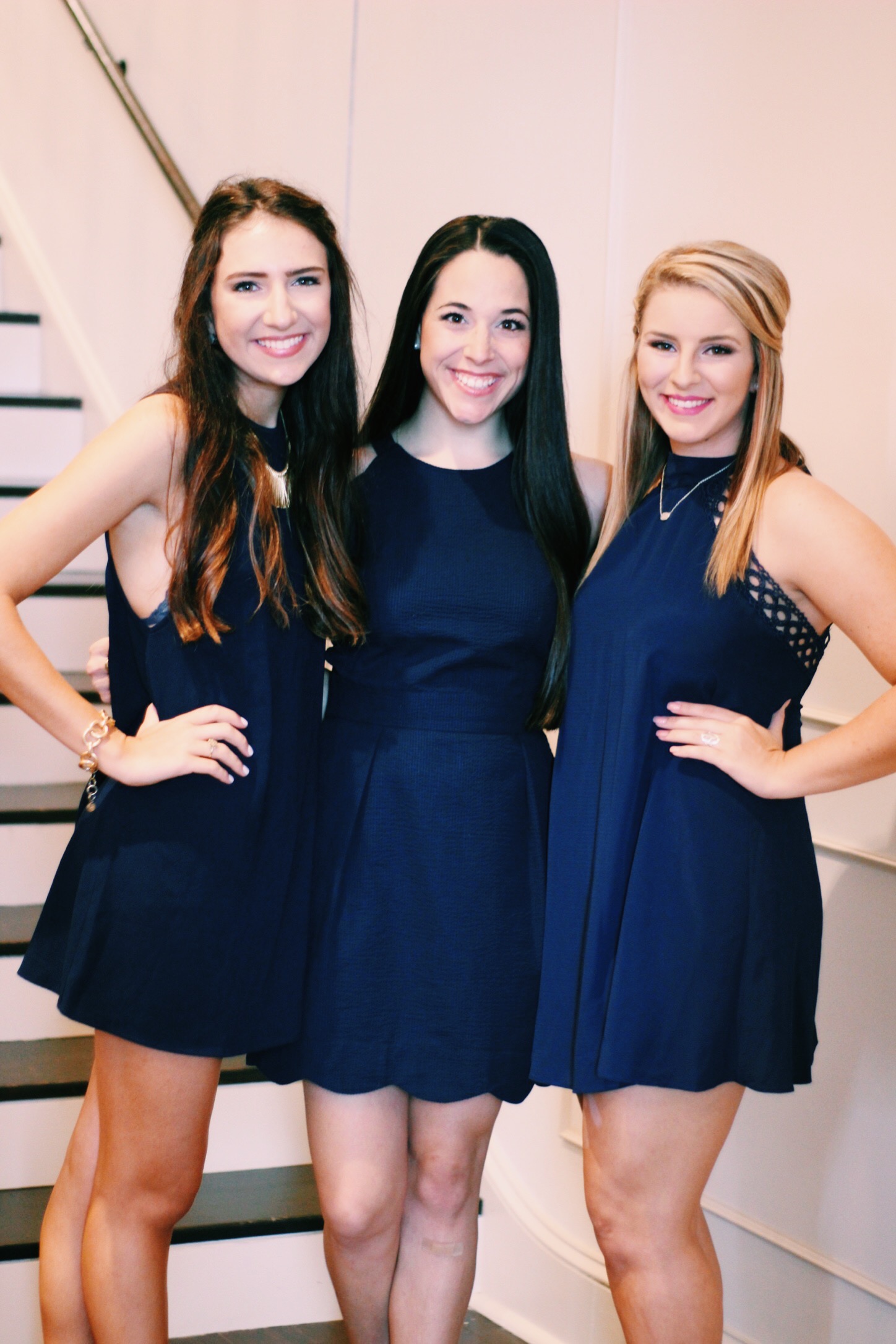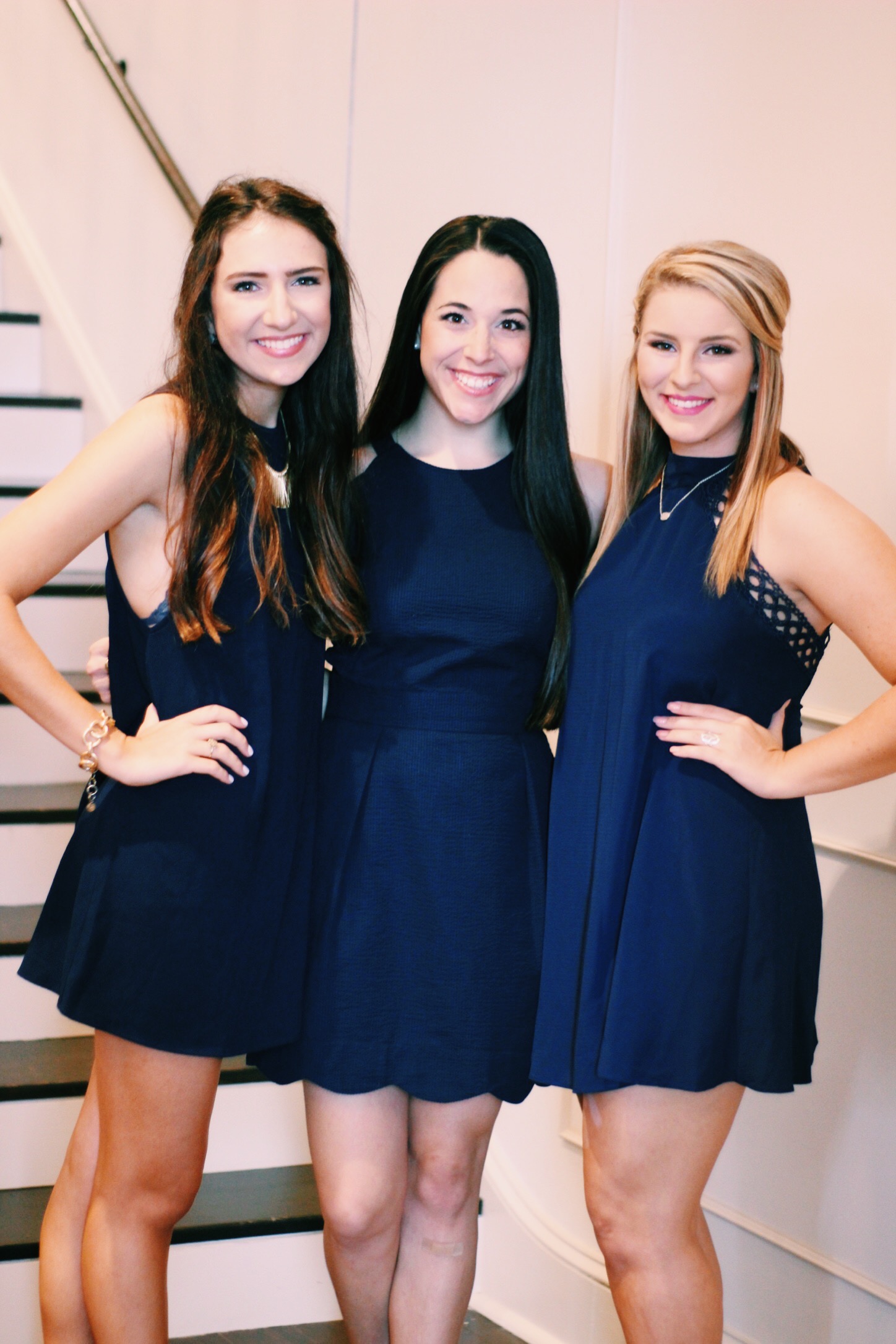 Rush lasted for about four weeks for us this year. Due to the flood, we ended up having to push everything back two weeks. On our first day of ice water (finally), my CHOPS gals and I had to take a picture. My dress is from American Apparel, and necklace is from stella & dot.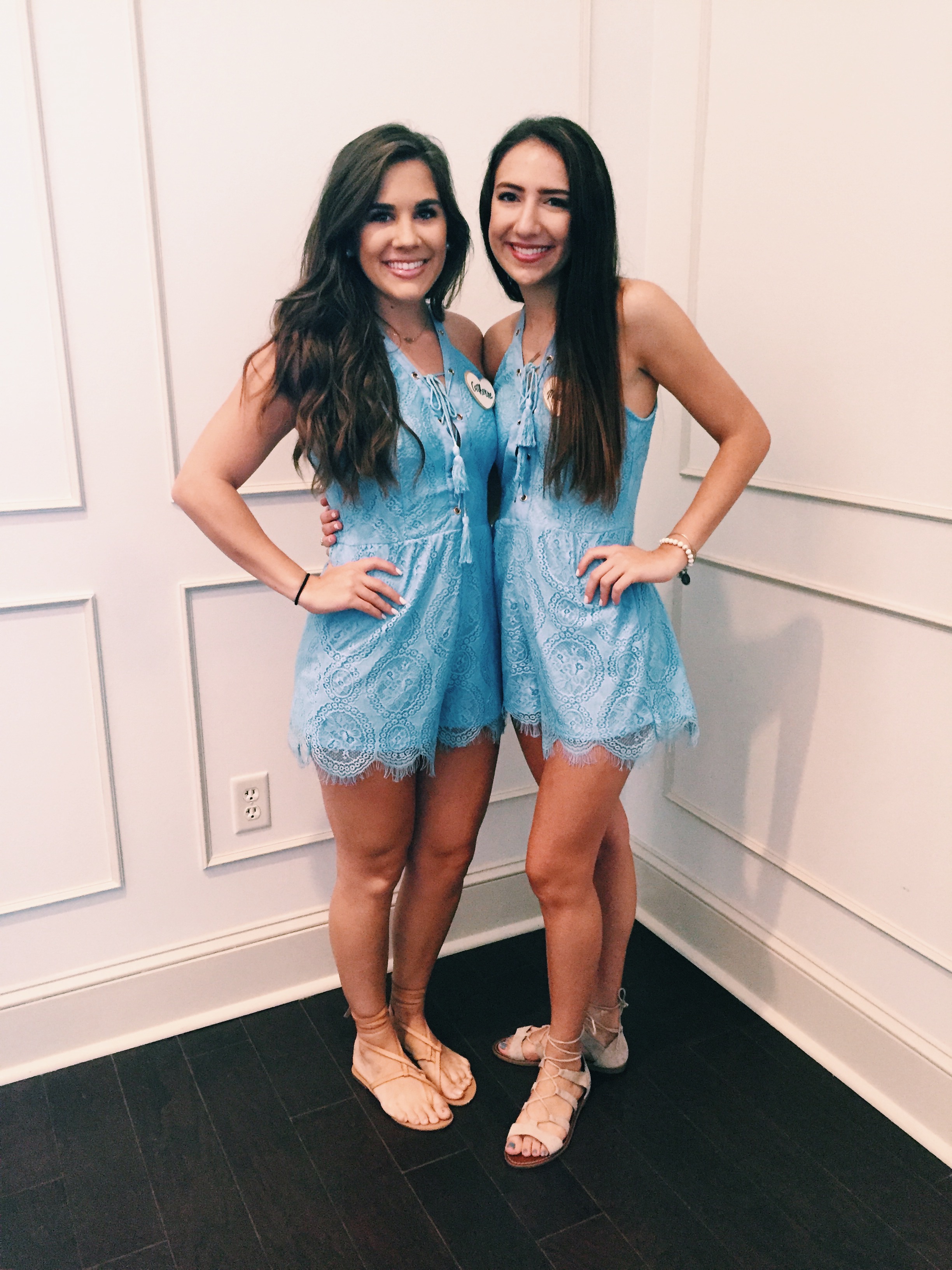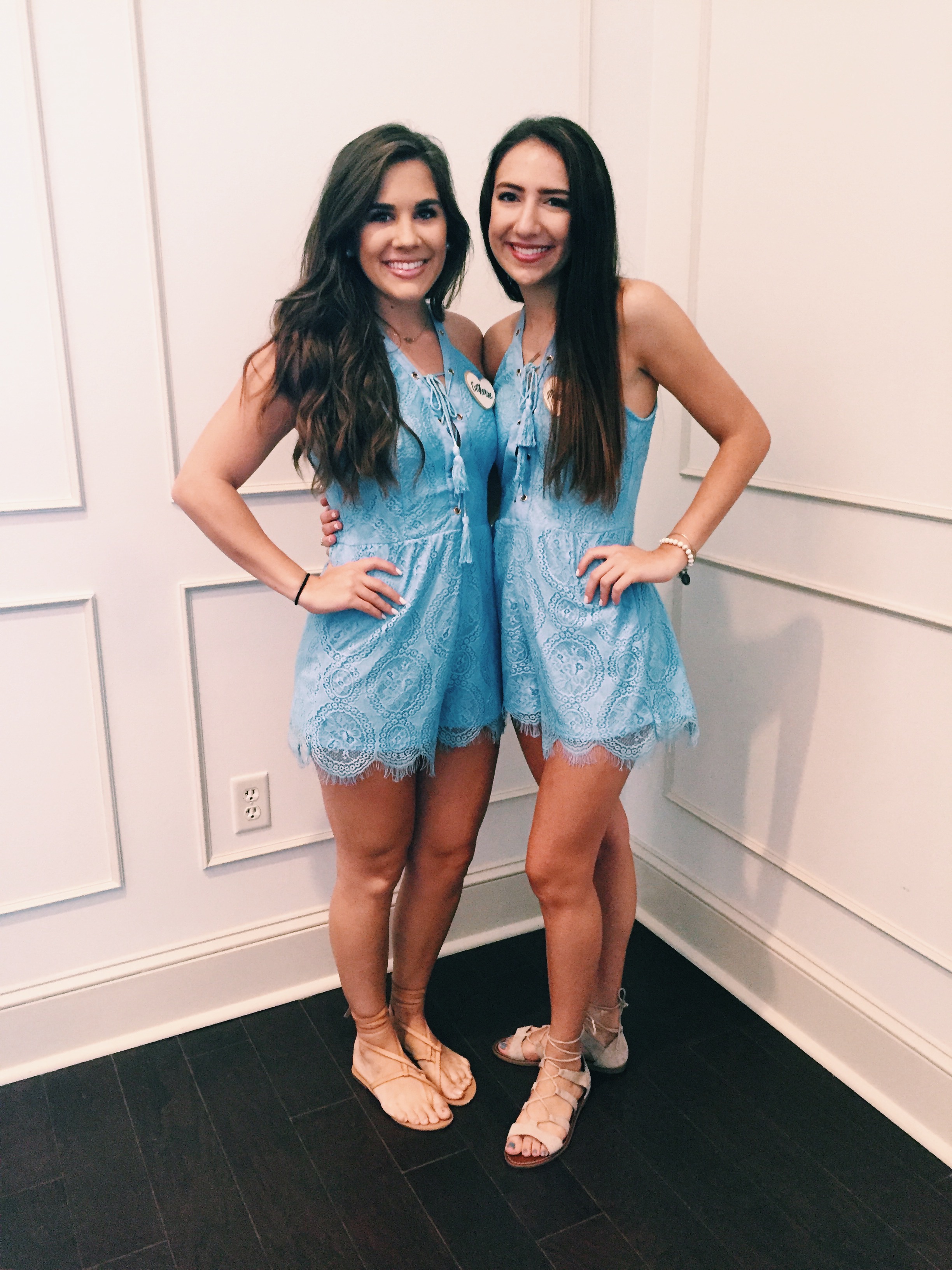 Roomies that match together, stay together. Catherine and I ended up having the same romper for sisterhood round, so a picture was in order. Sisterhood round was by far my favorite of all the rounds because I think it's one of our chapter's strong suits.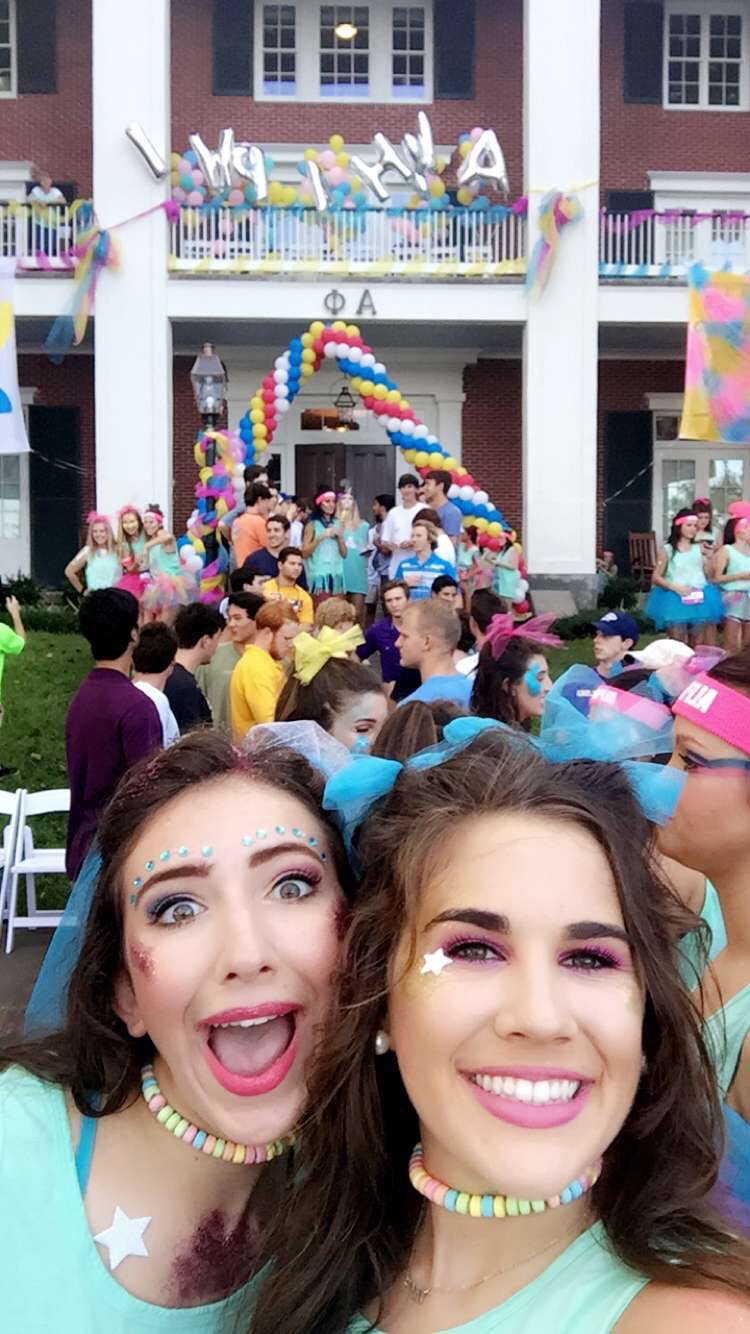 MAMA WE MADE IT! Bid day 2016 was honestly the best day we've had this year. Being on the other side of things is so much more enjoyable. Our theme was the Color Run, so pink, blue and yellow were our colors. We covered ourselves in glitter, jewels, and wore candy chokers — and got prepared to welcome all of our new babies (115 of them) into this amazing sisterhood!
With all that being said, September here I come!