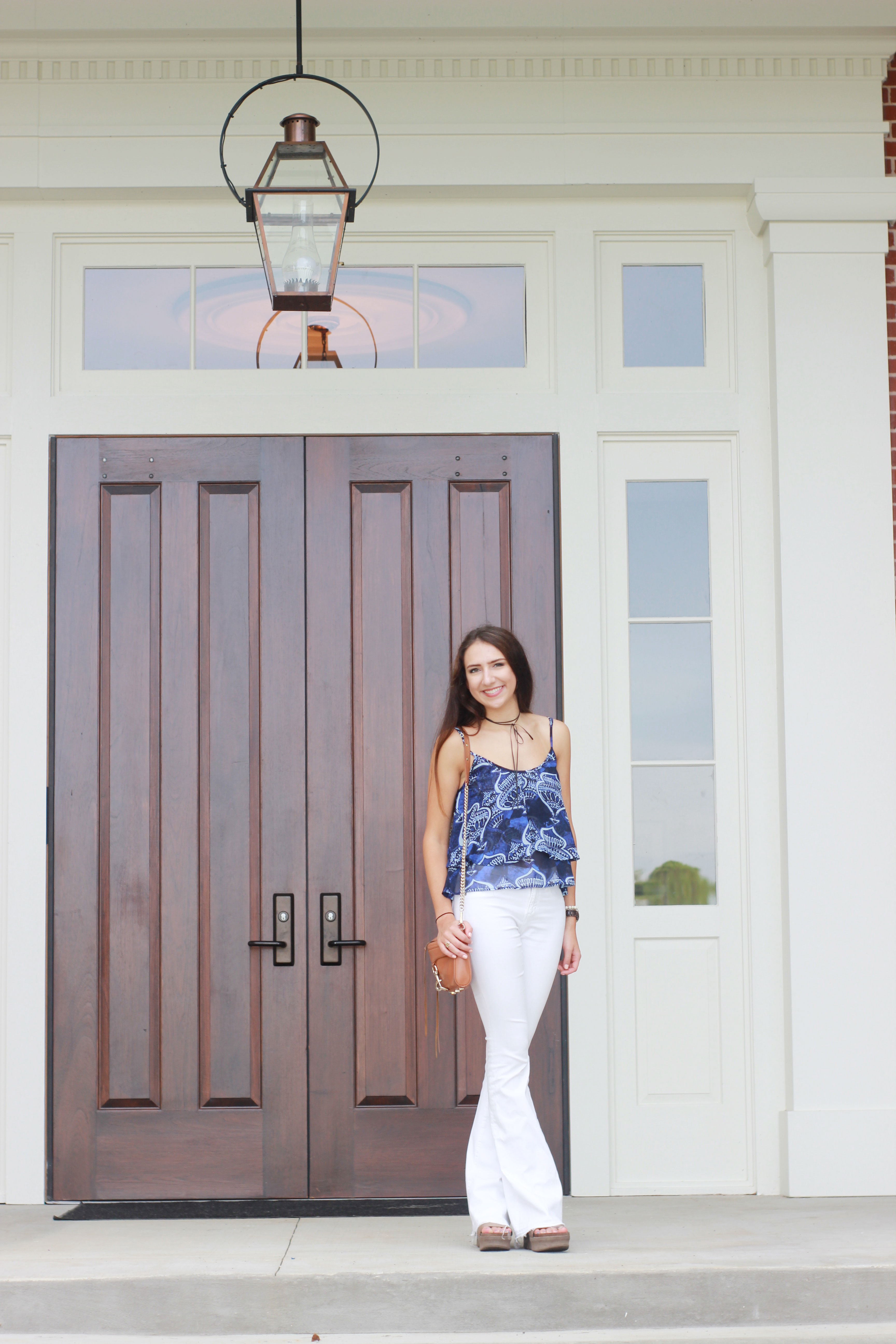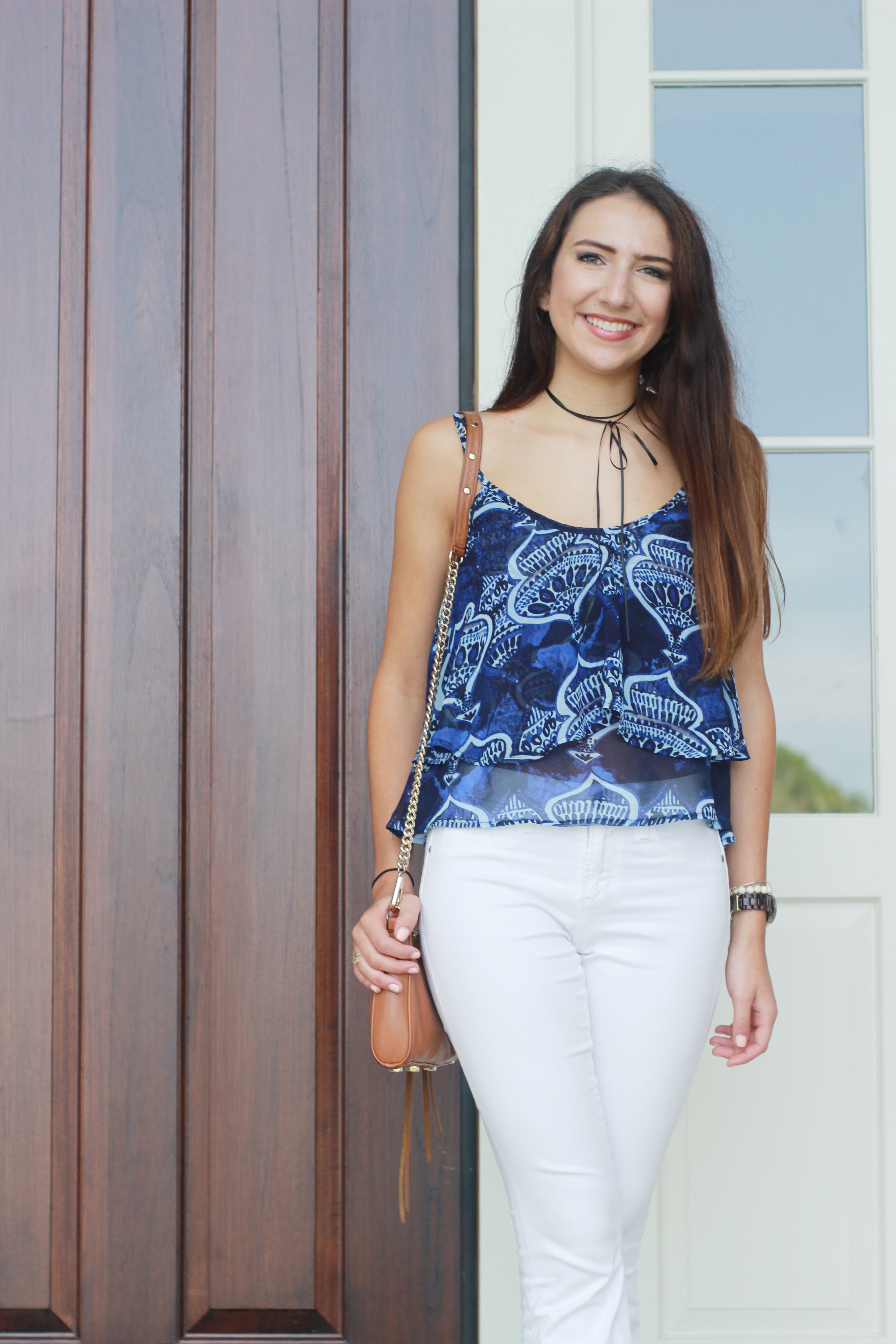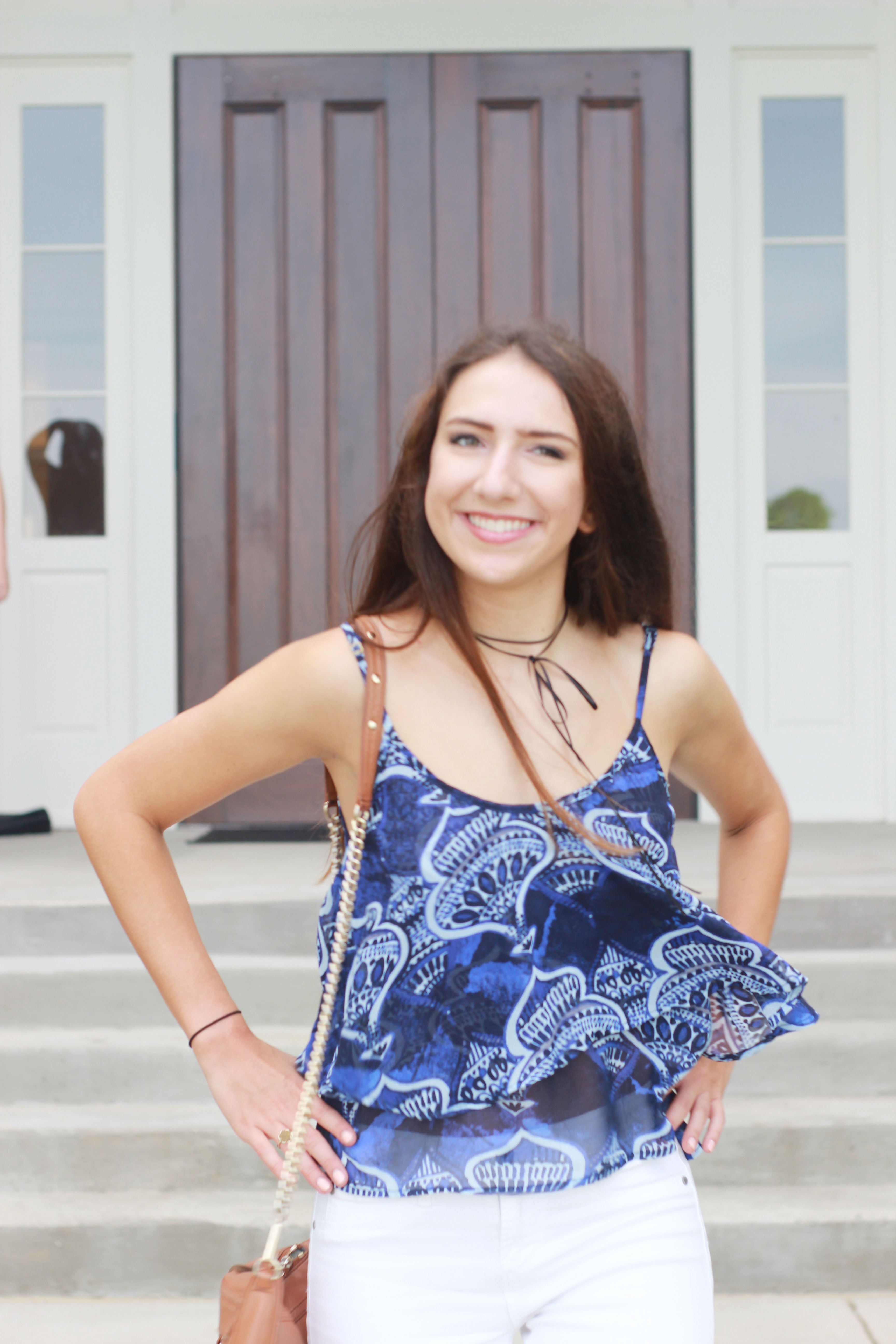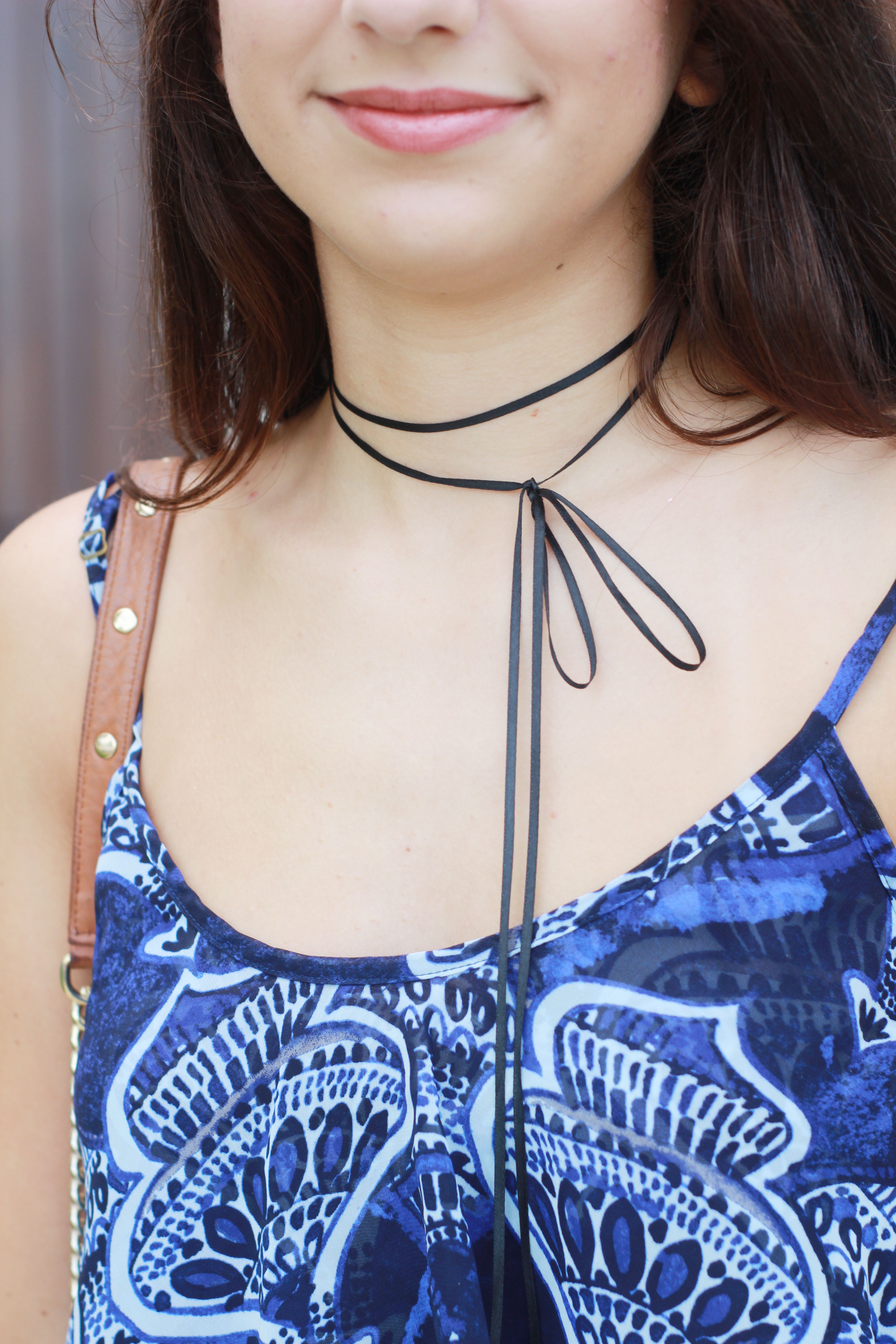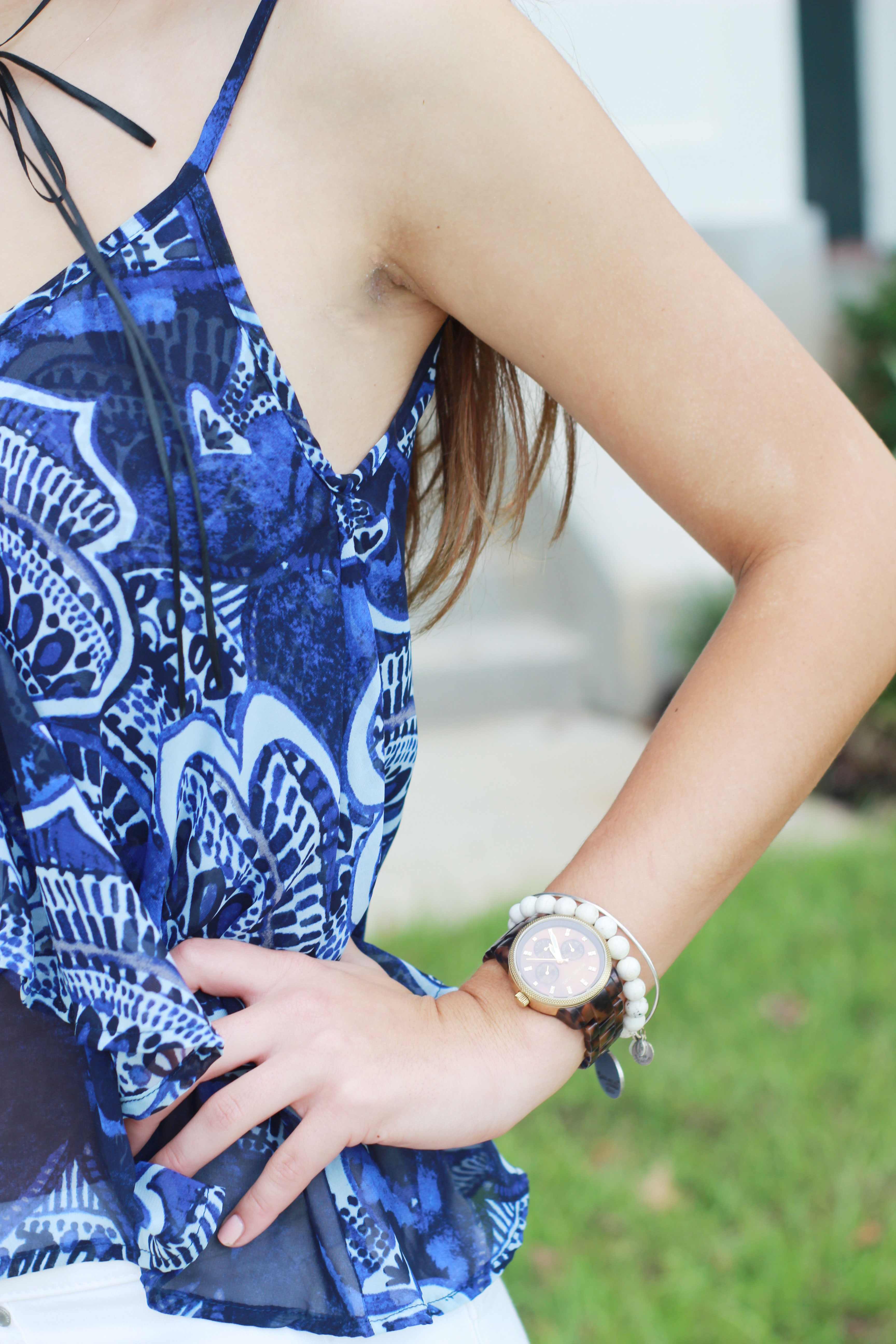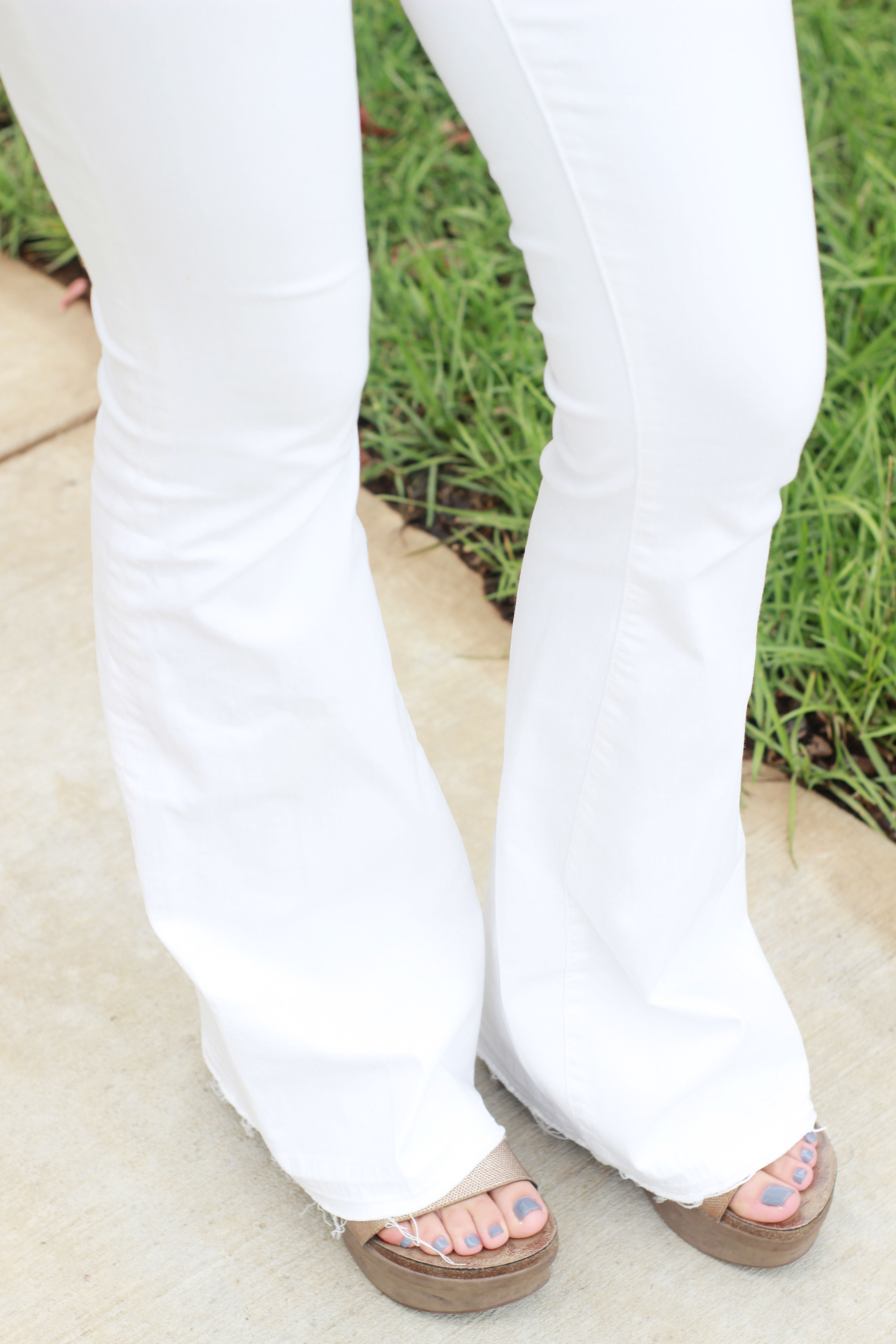 Y'ALLLLLLLLLLL OH MY GOODNESS. I'm so in love with this simple outfit, I HAD to share! For my big's birthday dinner and a night out, I decided to pair my fave pair of jeans, these white flares from AOS, with this colorful printed Show me your MuMu top. White jeans have quickly become one of my favorite pieces to wear this summer. Y'all know that taboo about wearing white after labor day? I think that's total craziness! White jeans can really go into any time of year. For the end of summer, I love pairing them with a pop of color on the top for some contrast. If y'all have been following along with me lately, you would know I also have been head over heels for chokers of any sort. This black choker is actually a thin piece of ribbon from the craft store double wrapped and tied into a bow. To avoid the dragging of these amazing jeans on the floor, I opted to wear my OTBT Bushnells (my all time fave shoe).
Here's my foolproof formula to rock any pair of white jeans like a pro:
White jeans + a patterned top
Do y'all love the white jean trend as much as I do (cause I'm obsessed)?