Howdy friends.
I'm coming to you mid finals week to share my April Life Lately. I've been totally off my game lately, but dang there's just something about the end of the school year that does it to me. Everything goes wayy too fast. April was one heck of a month — spring break and my last few weeks of sophomore year (can I get a WTF).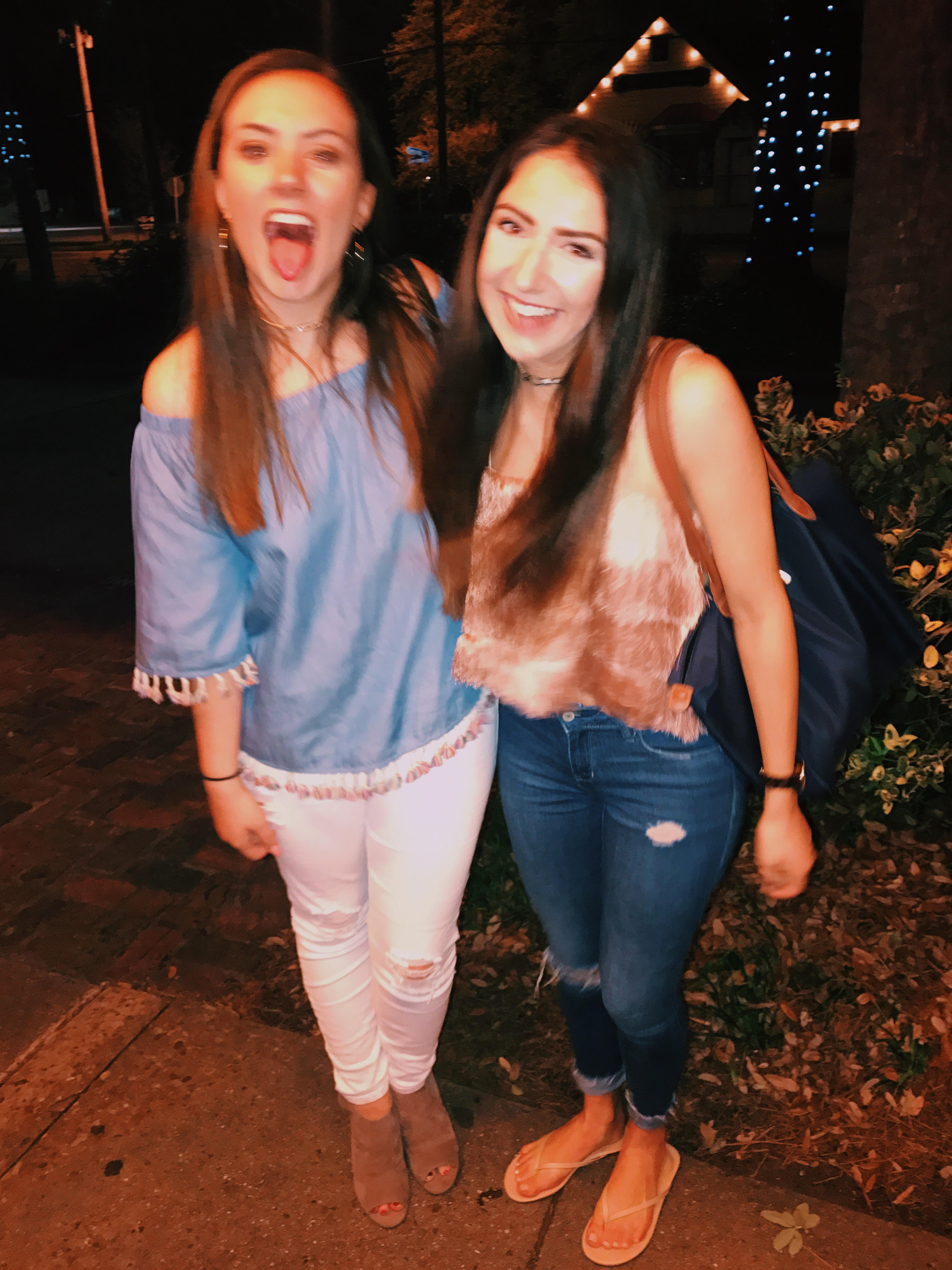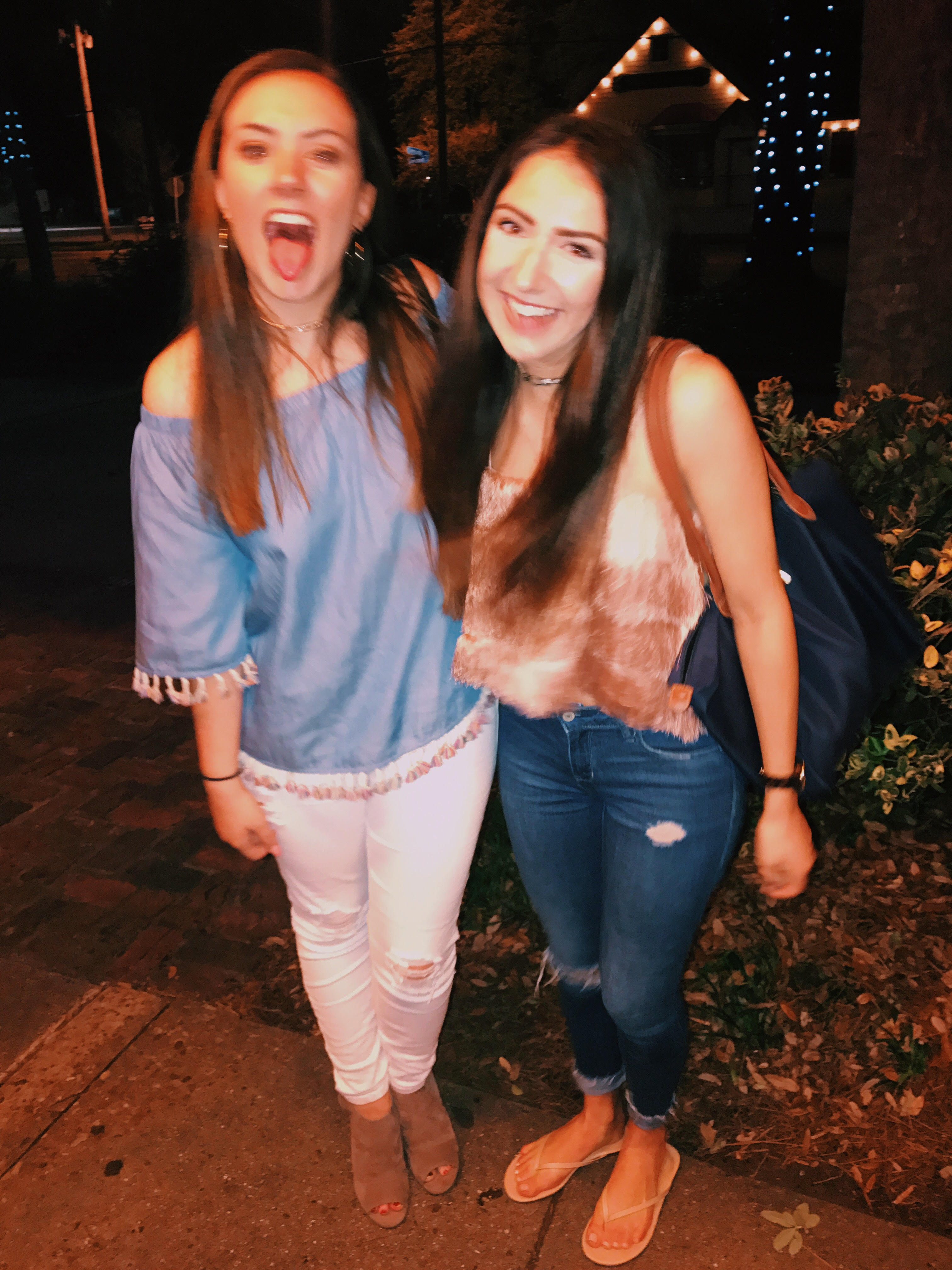 Maria's birthday was this month so we celebrated with some Mexican food (always the best way). In classic Maria fashion, a photo shoot had to follow, so here's the outcome. Honestly my face 99.9% of the time. My fringe top makes an appearance once again, along with my favorite pair of jeans (under $40), and TKEES (I wear these everyday).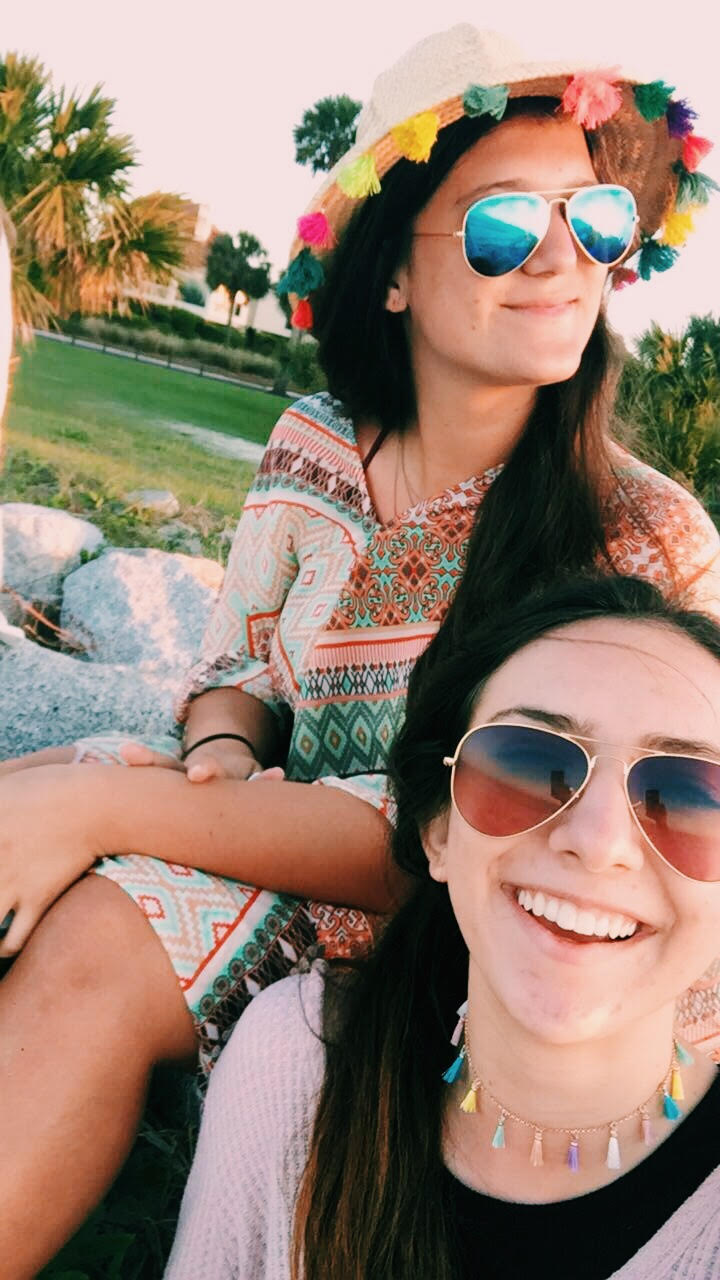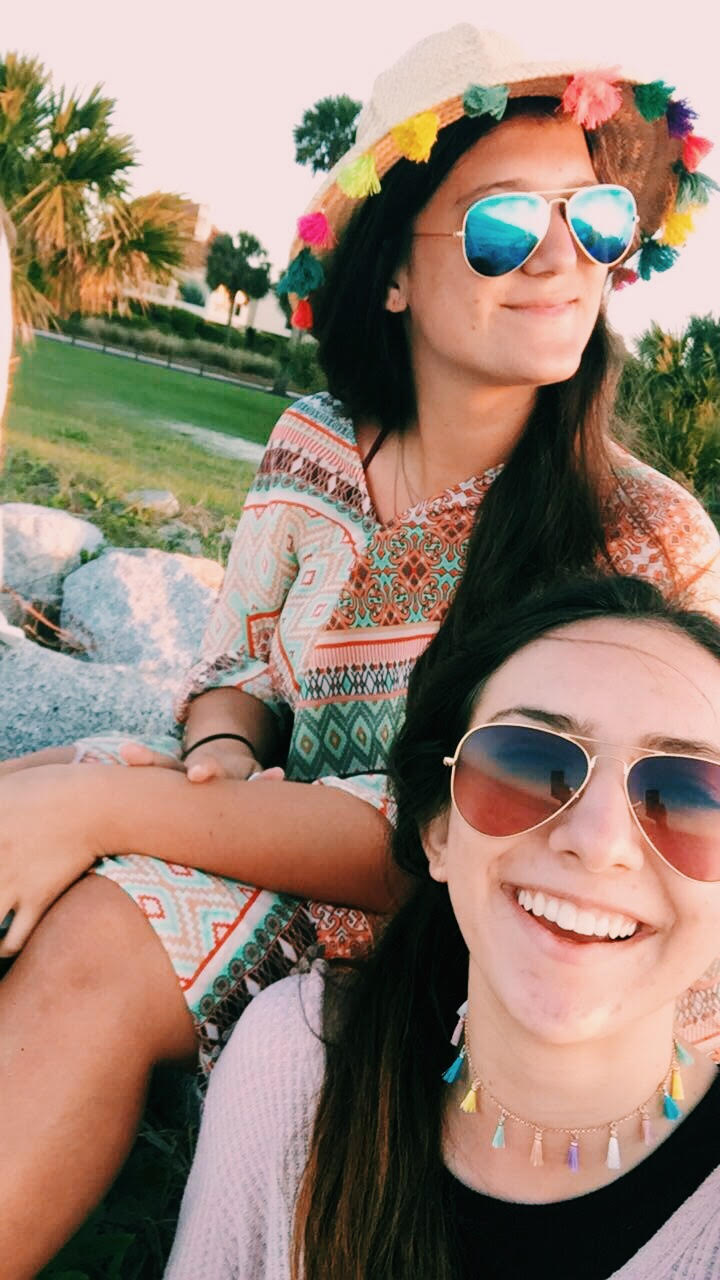 Spring break was such a great break from school (even if it was only for a week)!! As I chatted about in my spring break posts (here and here), I went to Sea Brook, SC for the week! We hung around at the beach and took a day trip to Charleston.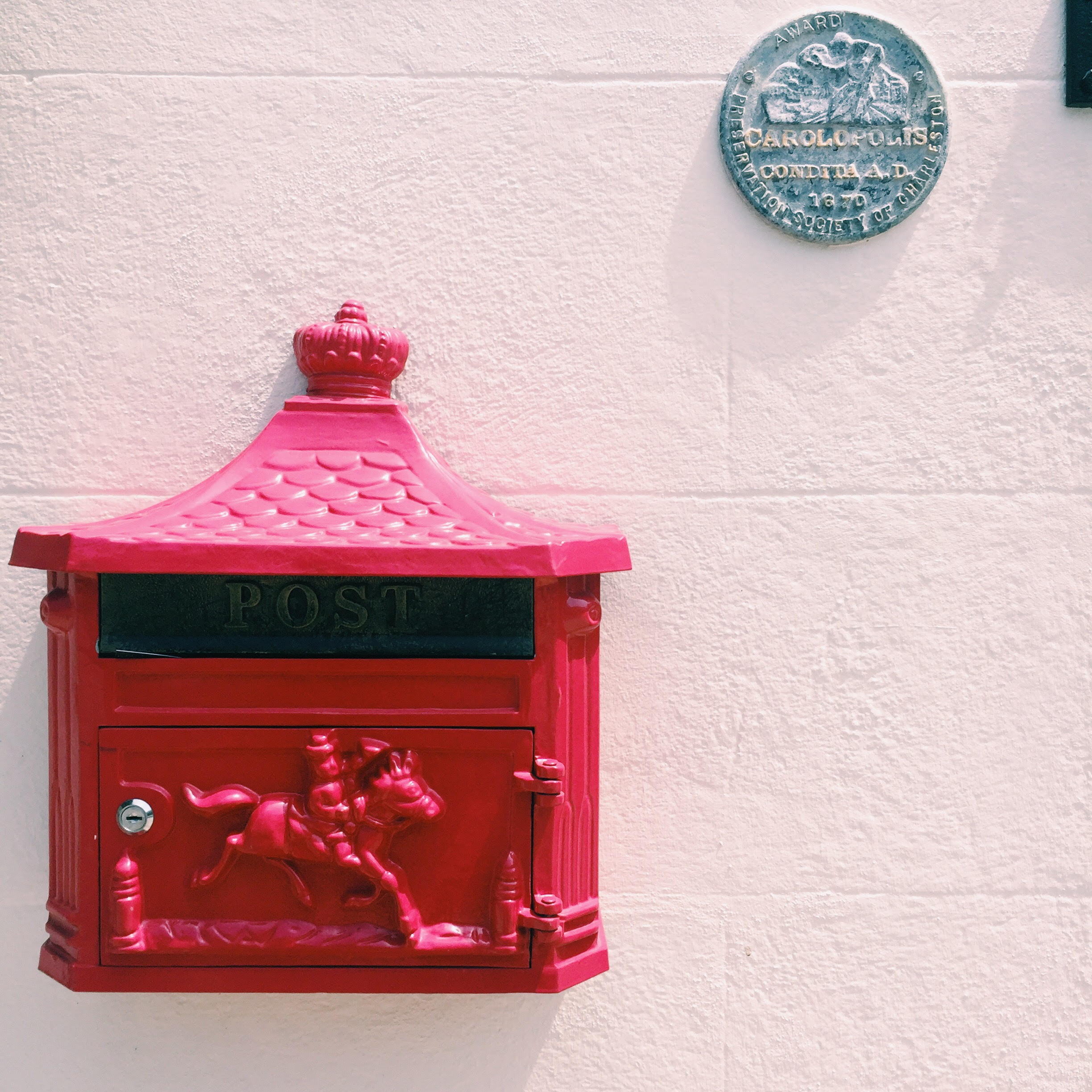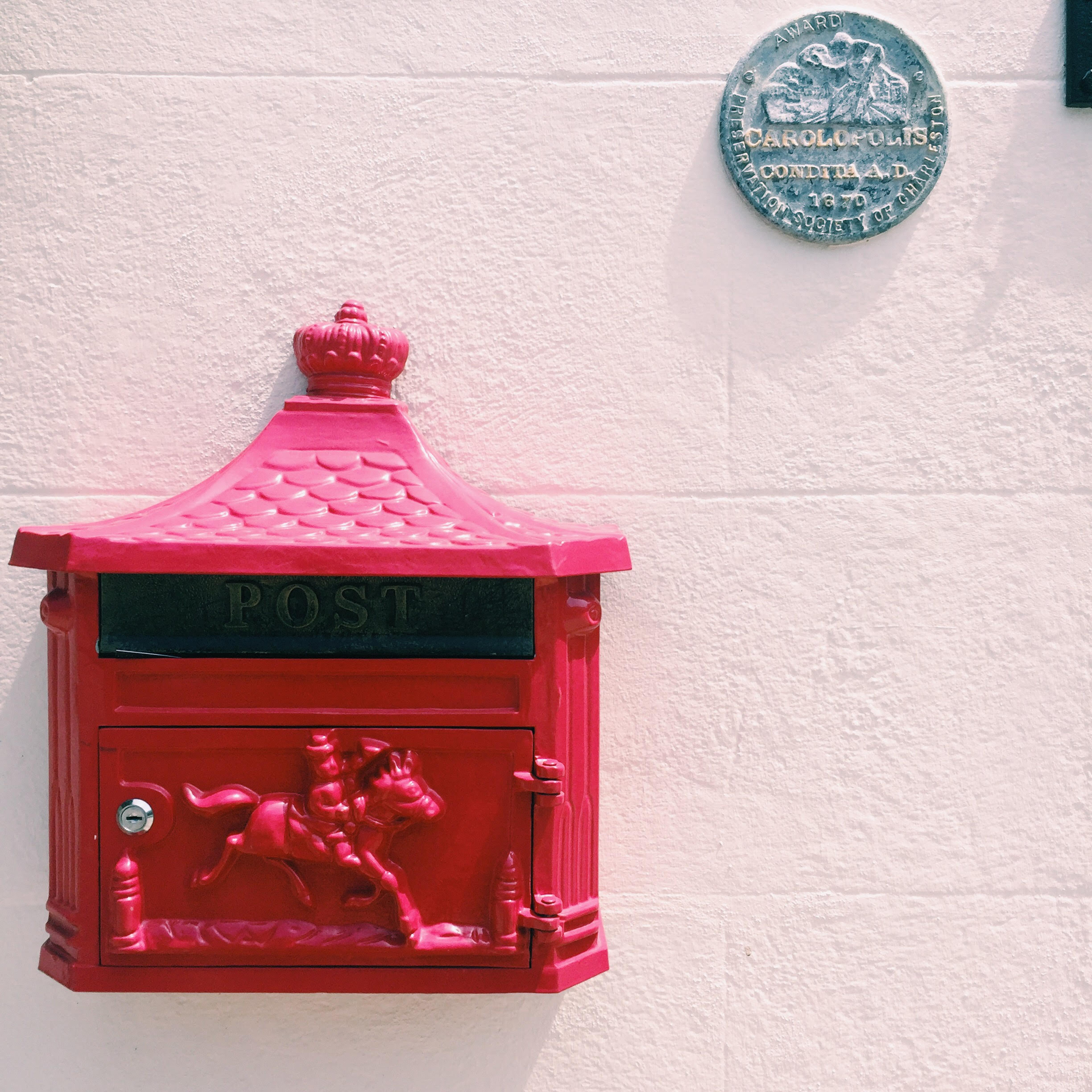 Charleston (as I talked about in my most recent post) was life changing! Everything was just so charming. I've discovered that I love traveling to historic cities and I seriously hope I can visit there soon. The pops of color on mailboxes, doors and walls stole my heart!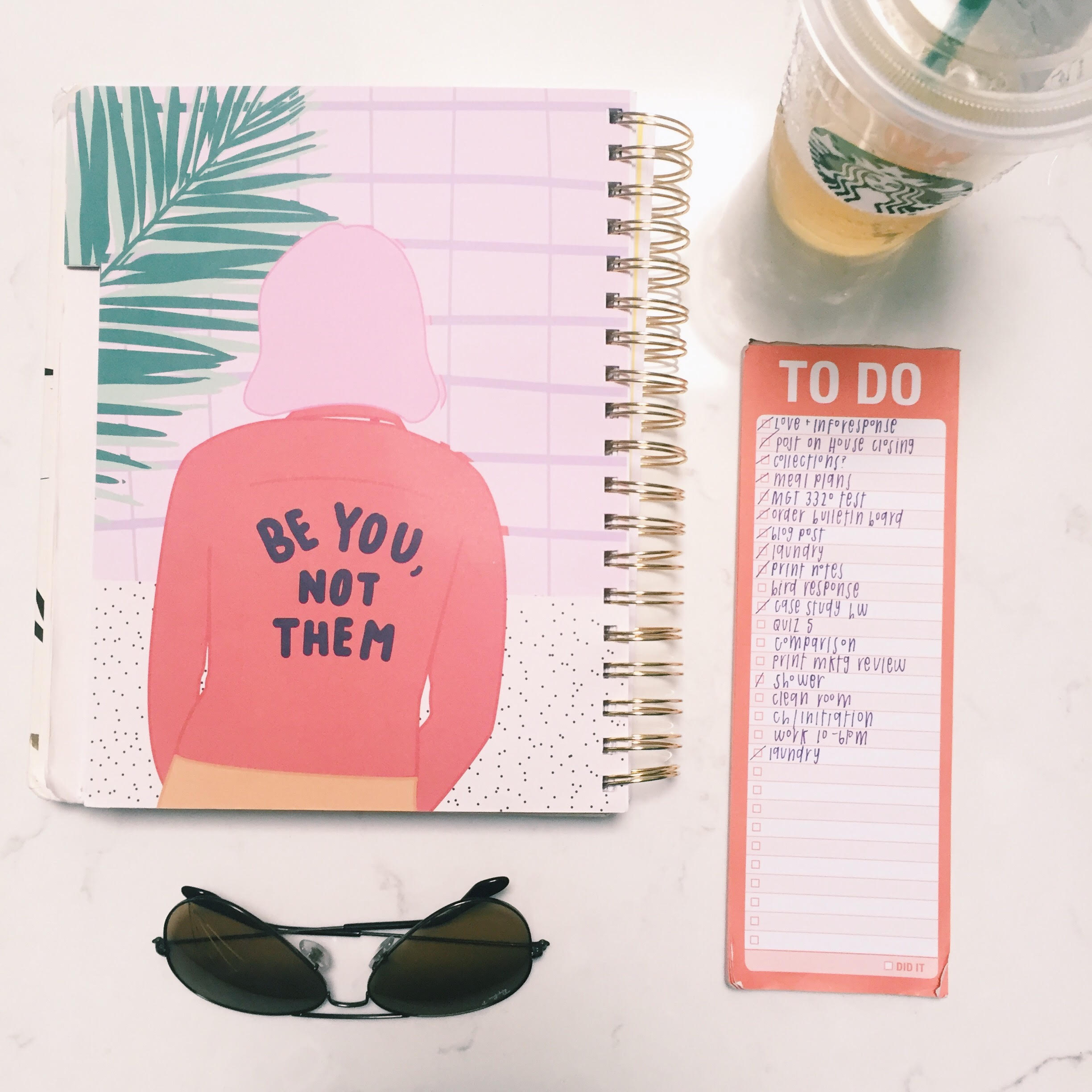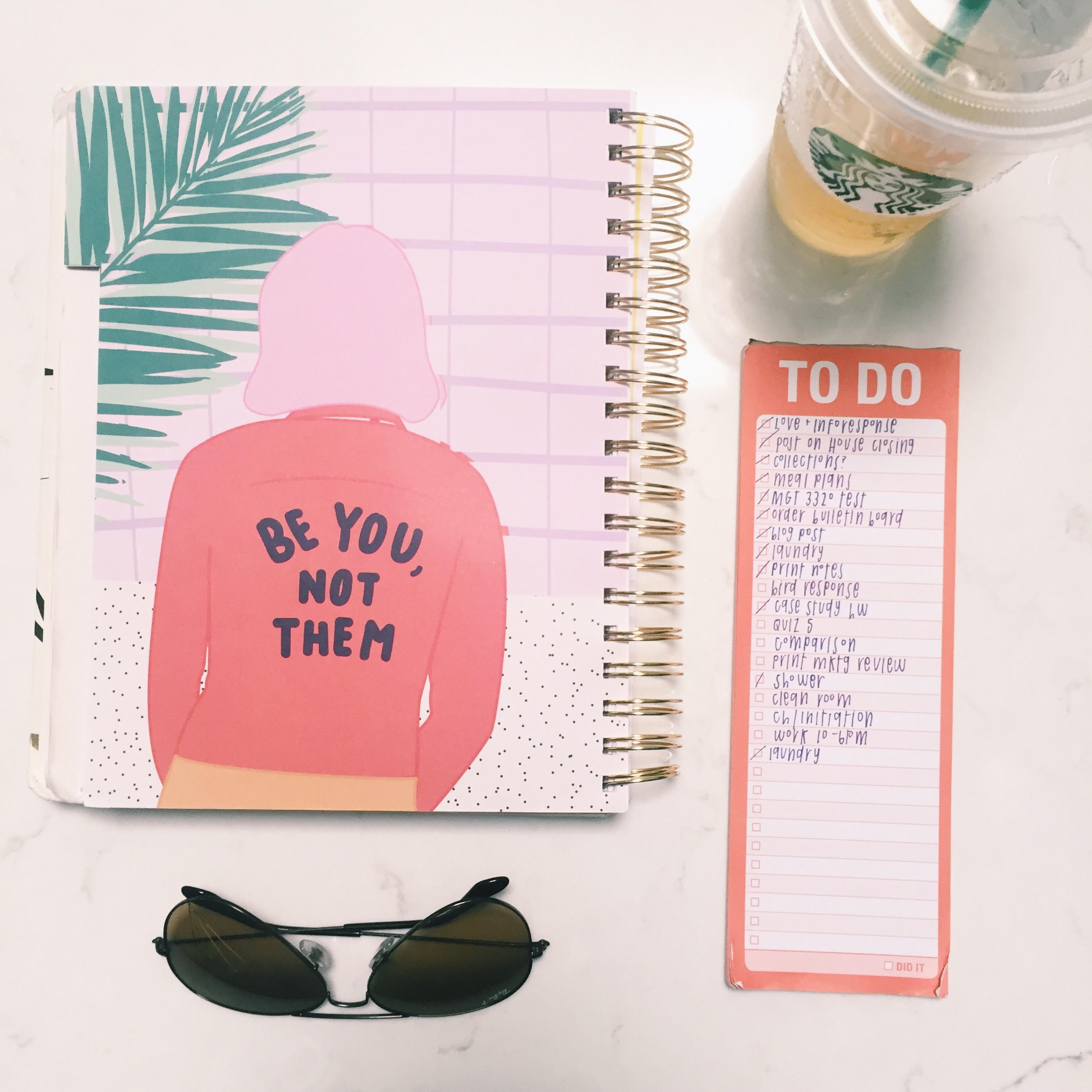 As soon as I got back from Spring break, it was nonstop preparation for finals. In fact, I had a test the day I got back from spring break and a project due that Wednesday (life is rough). As I always say, my agenda can get my through anything and everything. I swear that thing has been glued to my hip since I got back. Lol, it's seriously my life saver. My motto: write it down!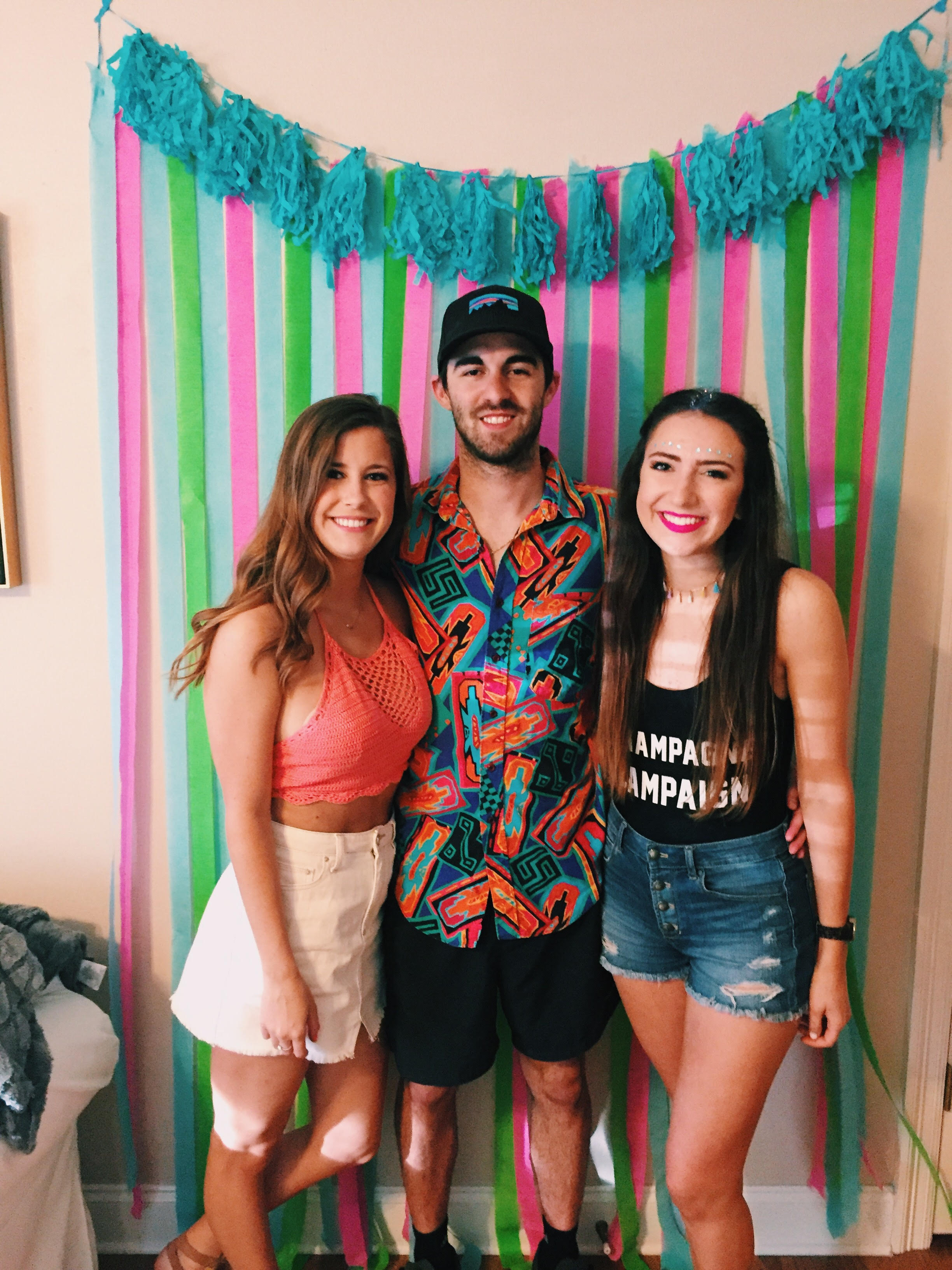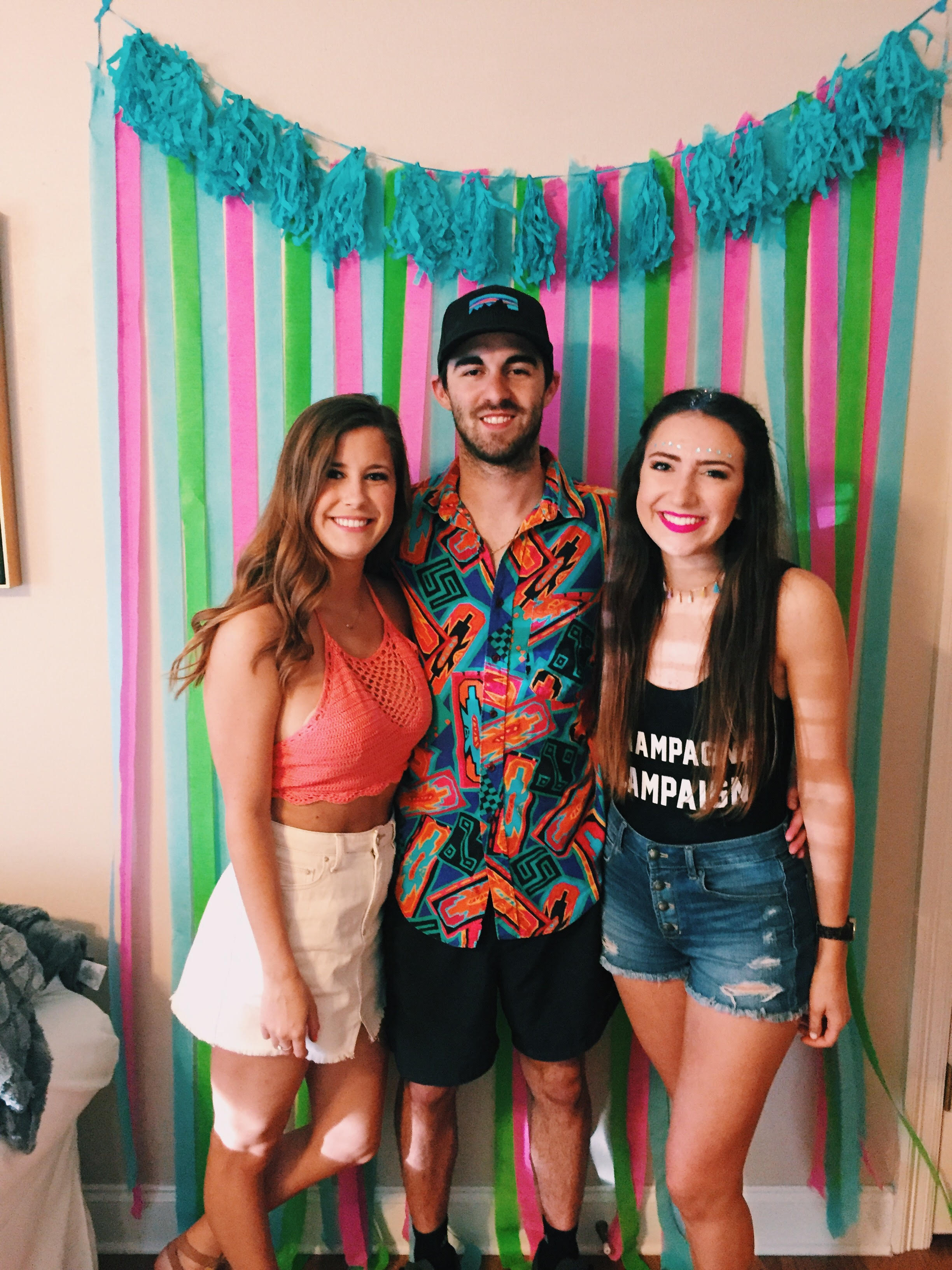 Our last social event of the semester was this month. The theme was Hangout and we had it at some sand volleyball courts about 20 minutes from LSU. Y'all, it was seriously so fun. I think I went a little too crazy on the hair and makeup. My swimsuit says "Champagne Campaign" and it went perfectly with my cutoffs. For funsies, I wore my tassel choker. I put glitter in my part (so fun) and some jewels on my face. An in-your-face matte pink lip finished off my look!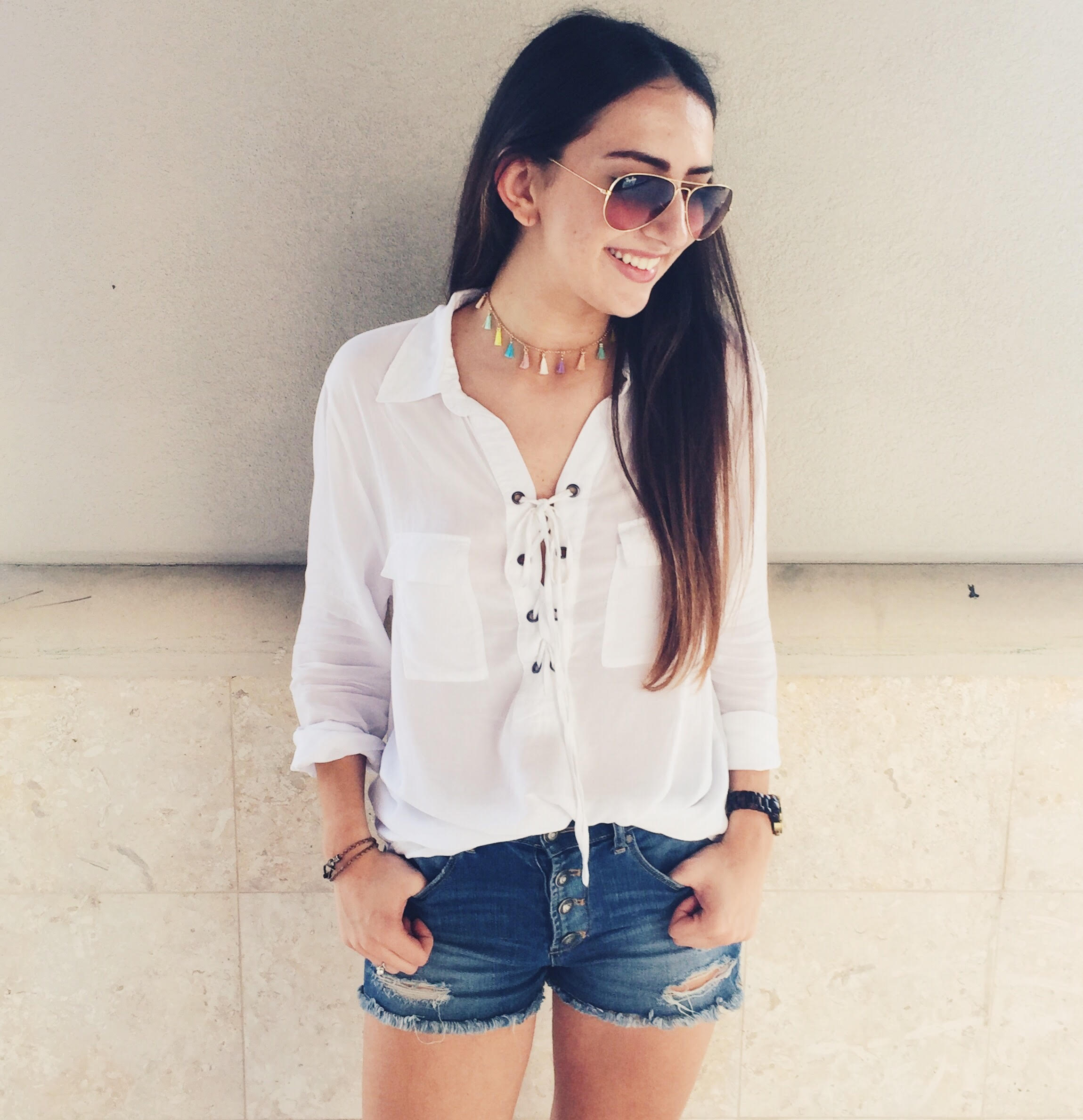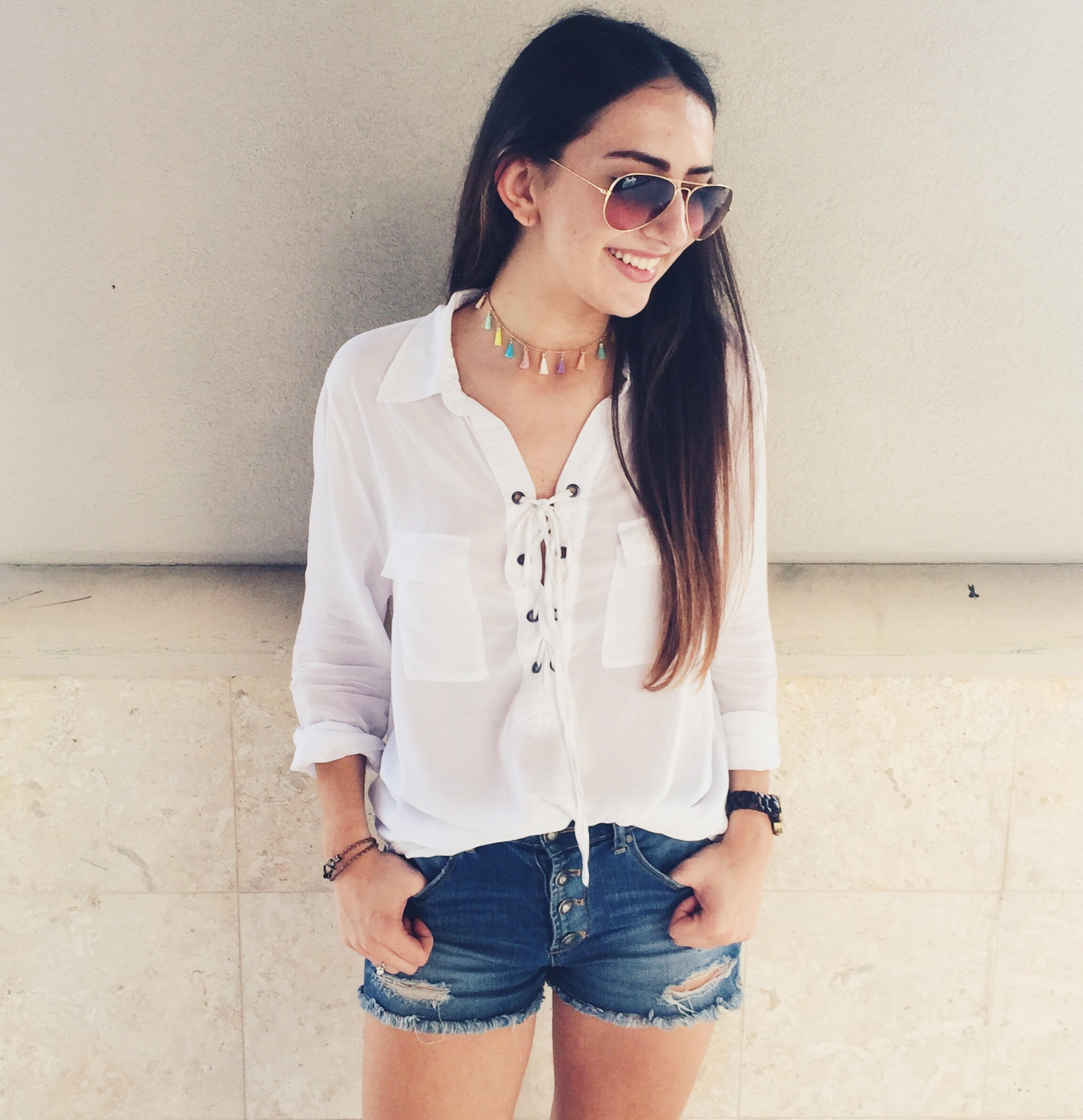 Embarrassingly enough, I think I have worn these jeans shorts at least 15 days of this month. I just looovve them. Sadly they're 2 years old, so I don't have a link for them :-/ But I am on the hunt for a new pair of cutoffs so if ya have recommendations, comment below! I actually made one of my work girlies take the pic of me since I was obsessing over this outfit. My tassel choker and white lace up top was the perfect mix of basic and fun!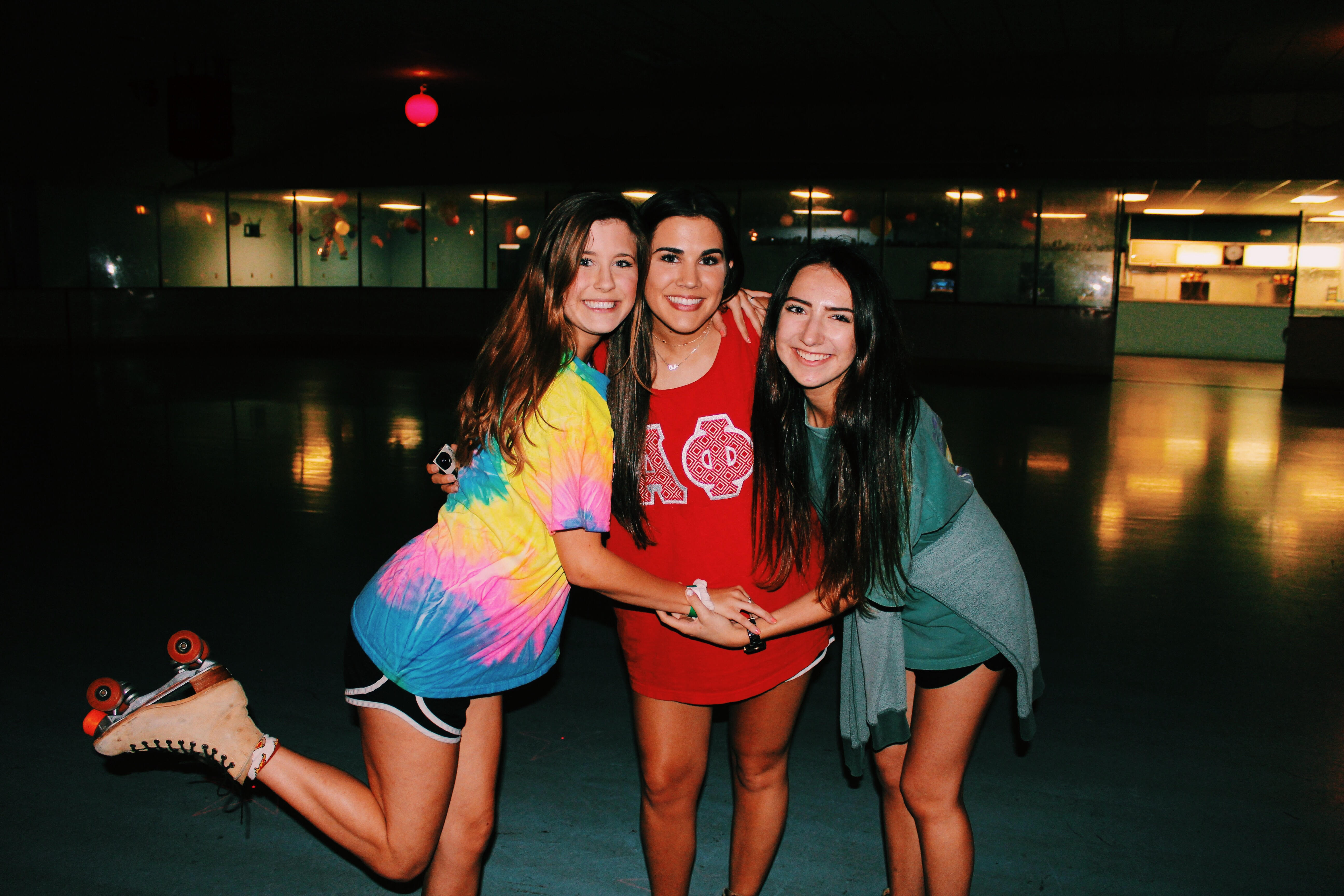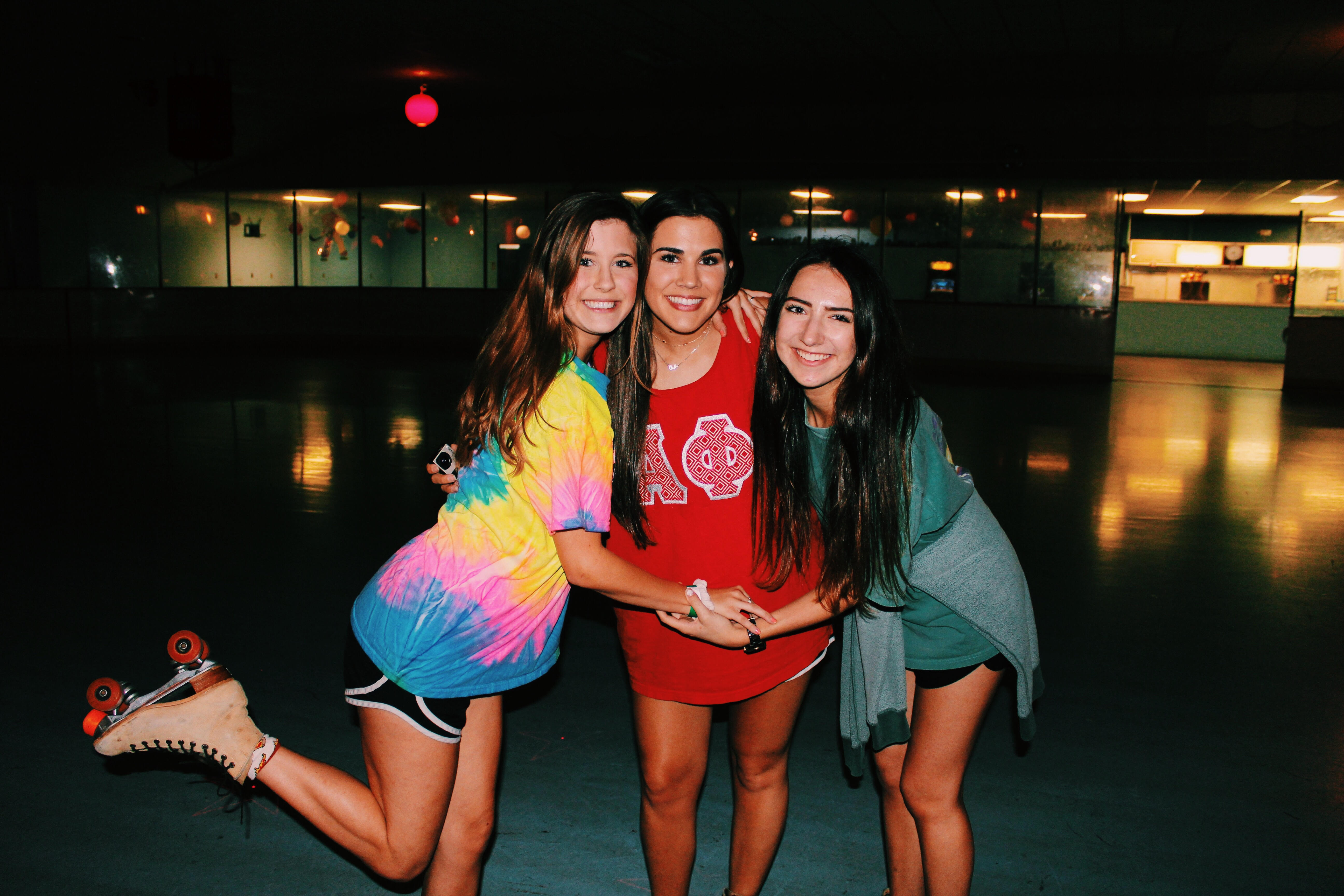 In celebration of the end of the year, we went roller skating last week. Oh my gosh y'all, it was so freaking fun. I was a little shaky on the skates (I think the last time I roller skated was probably 7 years ago), but once I got comfortable again I was making laps and doing all sorts of fun stuff! I brought my camera on the rink (risky I know) but I had to capture a roomie pic. I'm gonna miss living with these girlies next year. RIP Coz :-/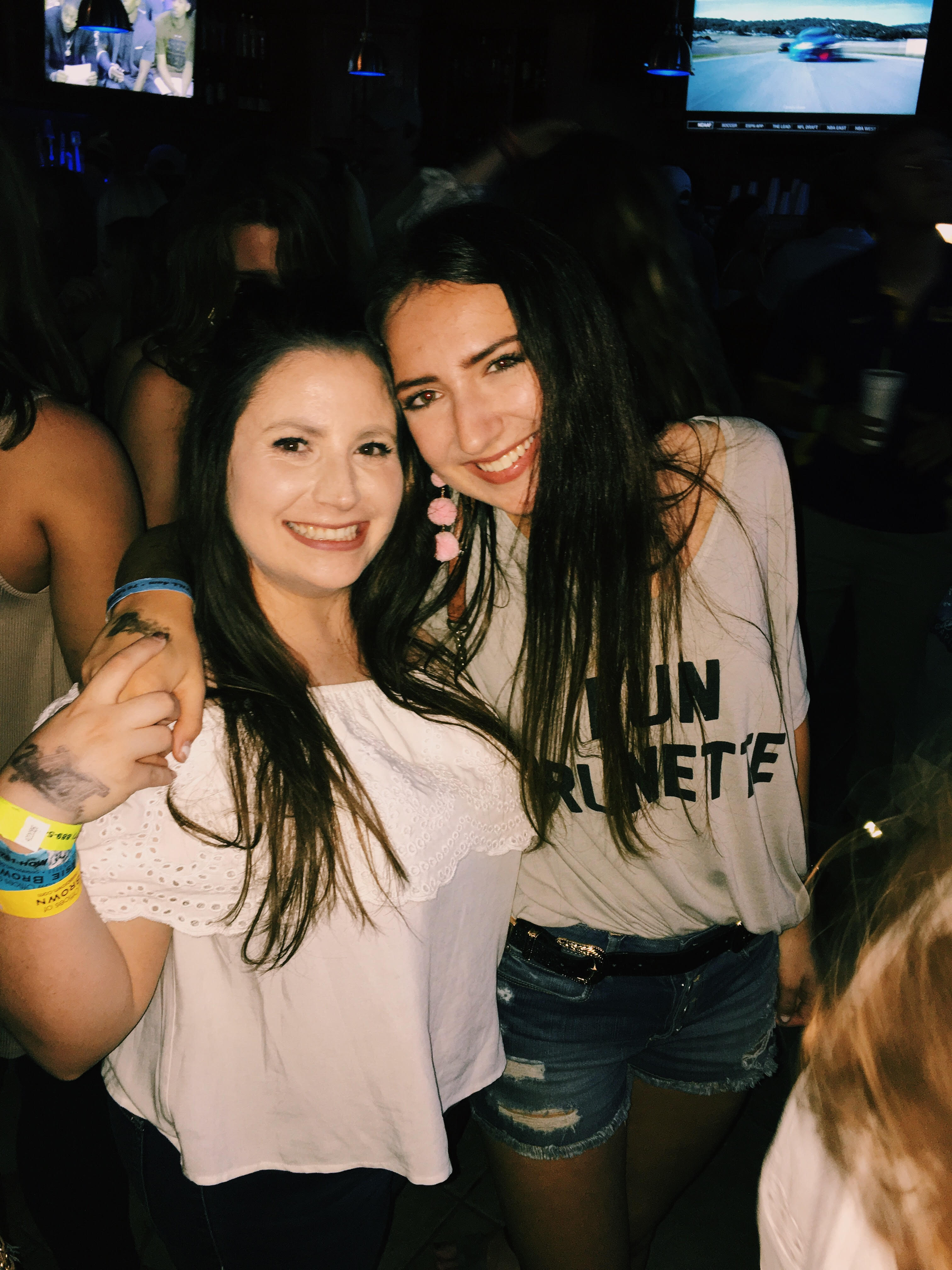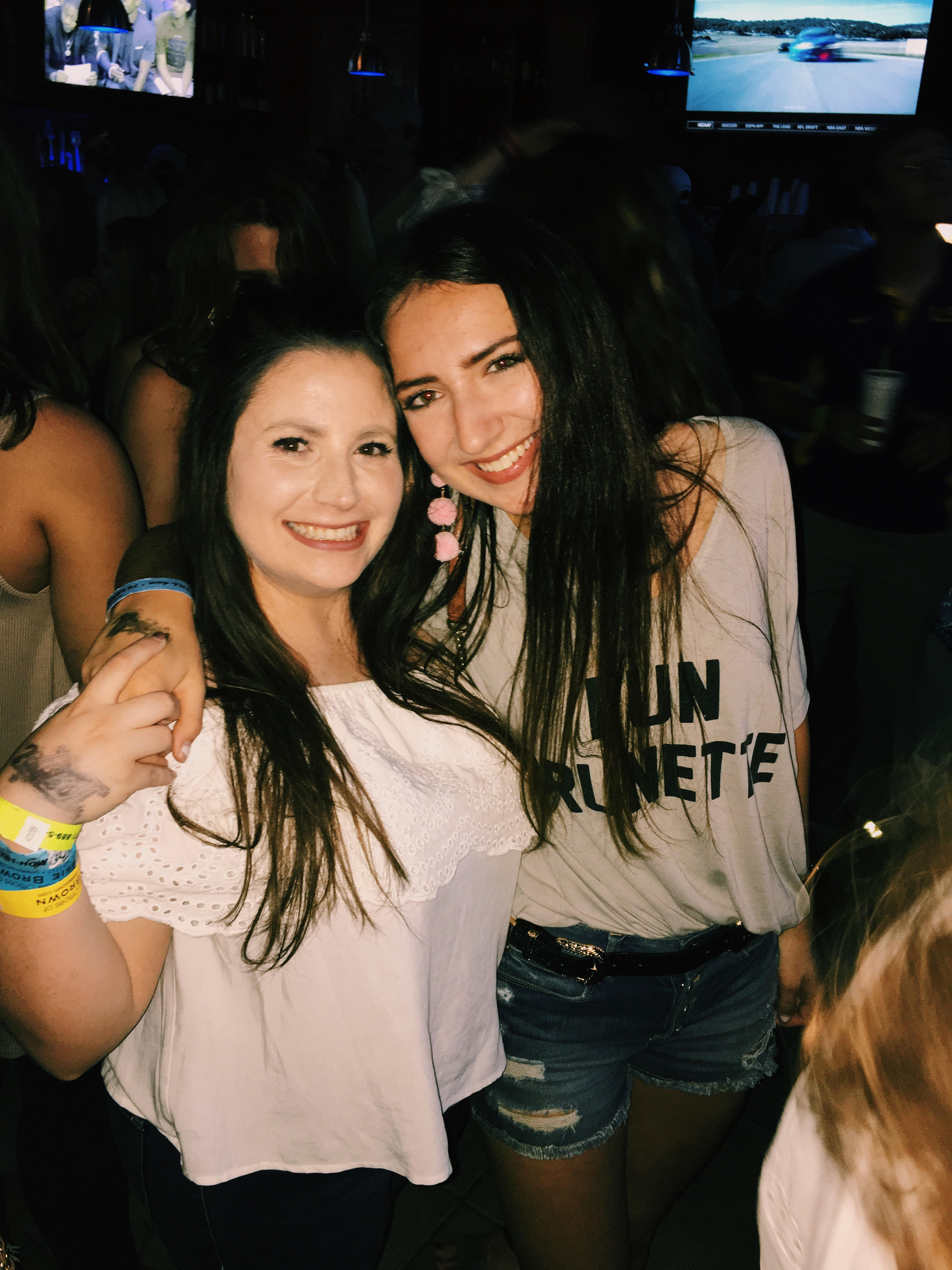 FUN BRUNETTE strikes again, haha. Our seniors went out in Tigerland for the last time last week so Catherine and I tagged along! I decided to whip out the Fun brunette shirt, cutoffs (are you surprised) and funky earrings.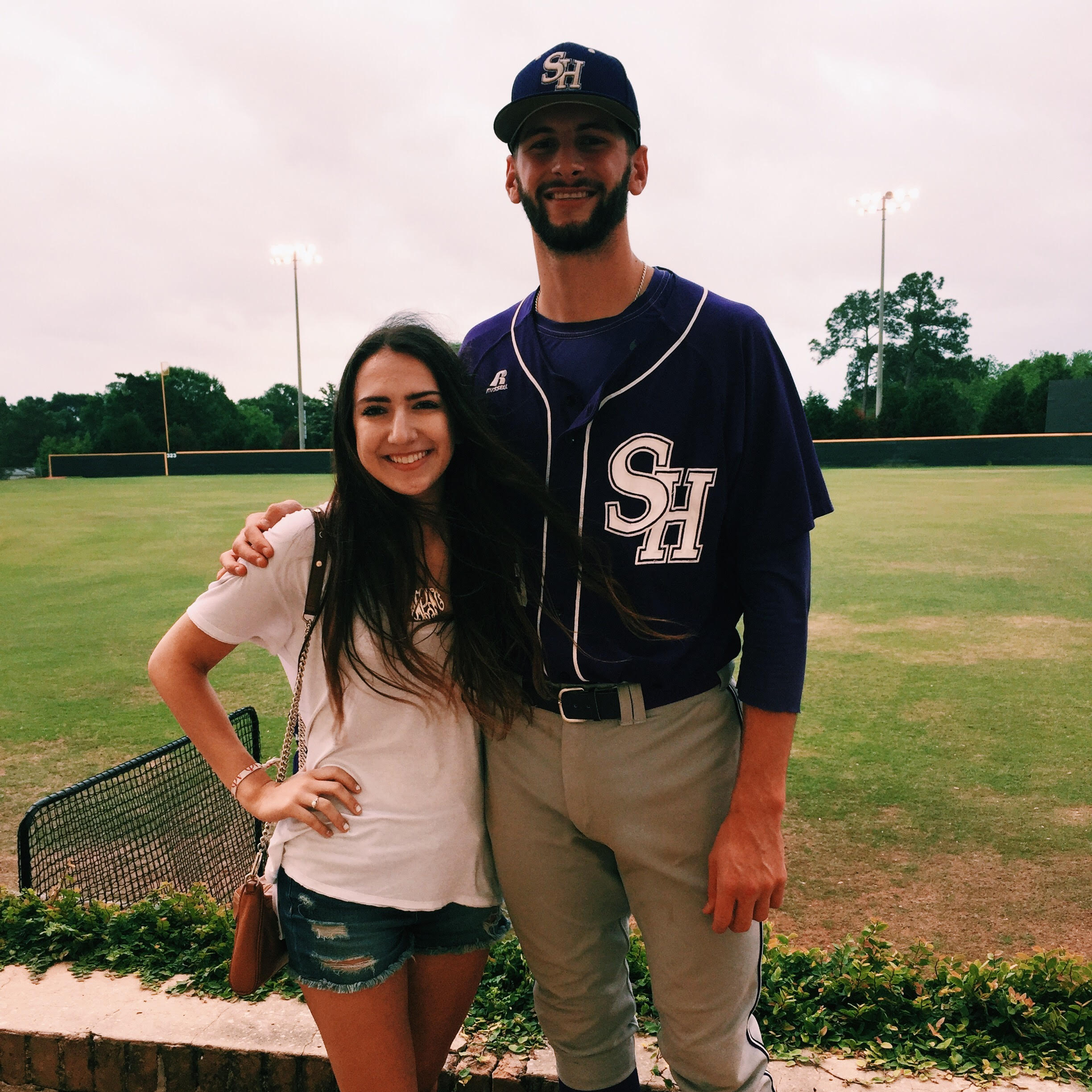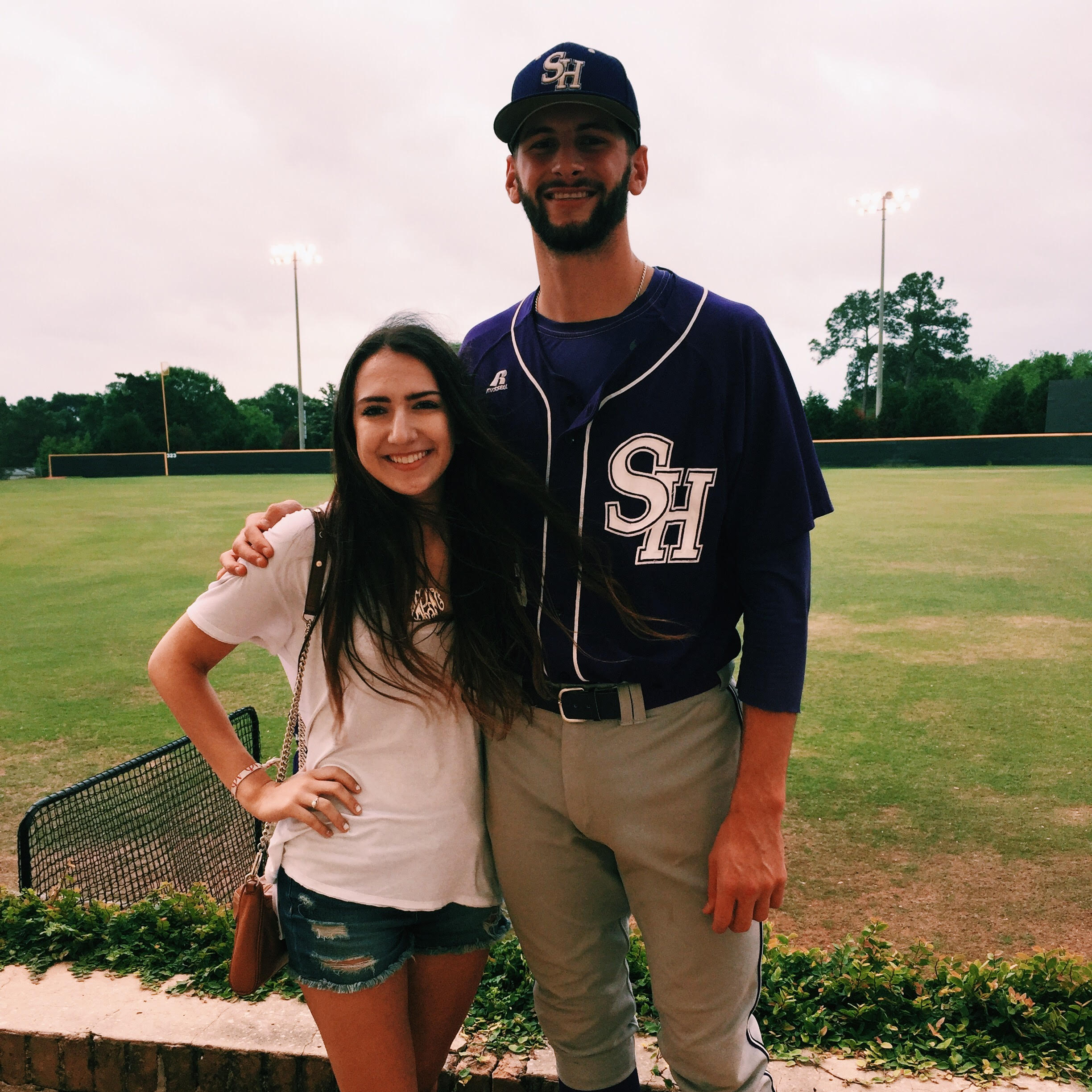 My mom, Bruce and I headed to Mobile this past weekend to see my brother in his last game of college baseball (so sad). The weather was awesome but a little windy (hence my crazy hair). I went simplistic with a white tee and cutoffs (see? I'm wearing them again). My huuugge monogram necklace is also making a comeback.
My music favorites for this month:
There's Nothing Holdin' Me Back by Shawn Mendes
Papercut by Zedd
Stay (with Alessia Cara) by Zedd
My beauty favorites for this month:
I've been lusting after this month:
I'm shoe espadrille crazy right now, so forgive me.
At this time next week, I'll be out of school! That means more fun posts to come :-)