Happy hump day friends!! This week's been a hard adjustment getting back to real life. *sigh* Spring Break was just too good to me, y'all. Speaking of, here's a recap of our time in Charleston. Ugh, if you haven't visited you need to. The architecture is so beautiful and the food is 100. I hope I can go back soon because I seriously fell in love.
We went exploring and I made sure we headed straight to Rainbow Row to look at the beautiful houses! We strolled along the Battery and then a bit in the "French Quarter" area (paging home) for some market shopping. Dinner was amaze. We went to Stars Bar and Rooftop Grill (I literally felt so adult-like) and it was sooooooo bomb.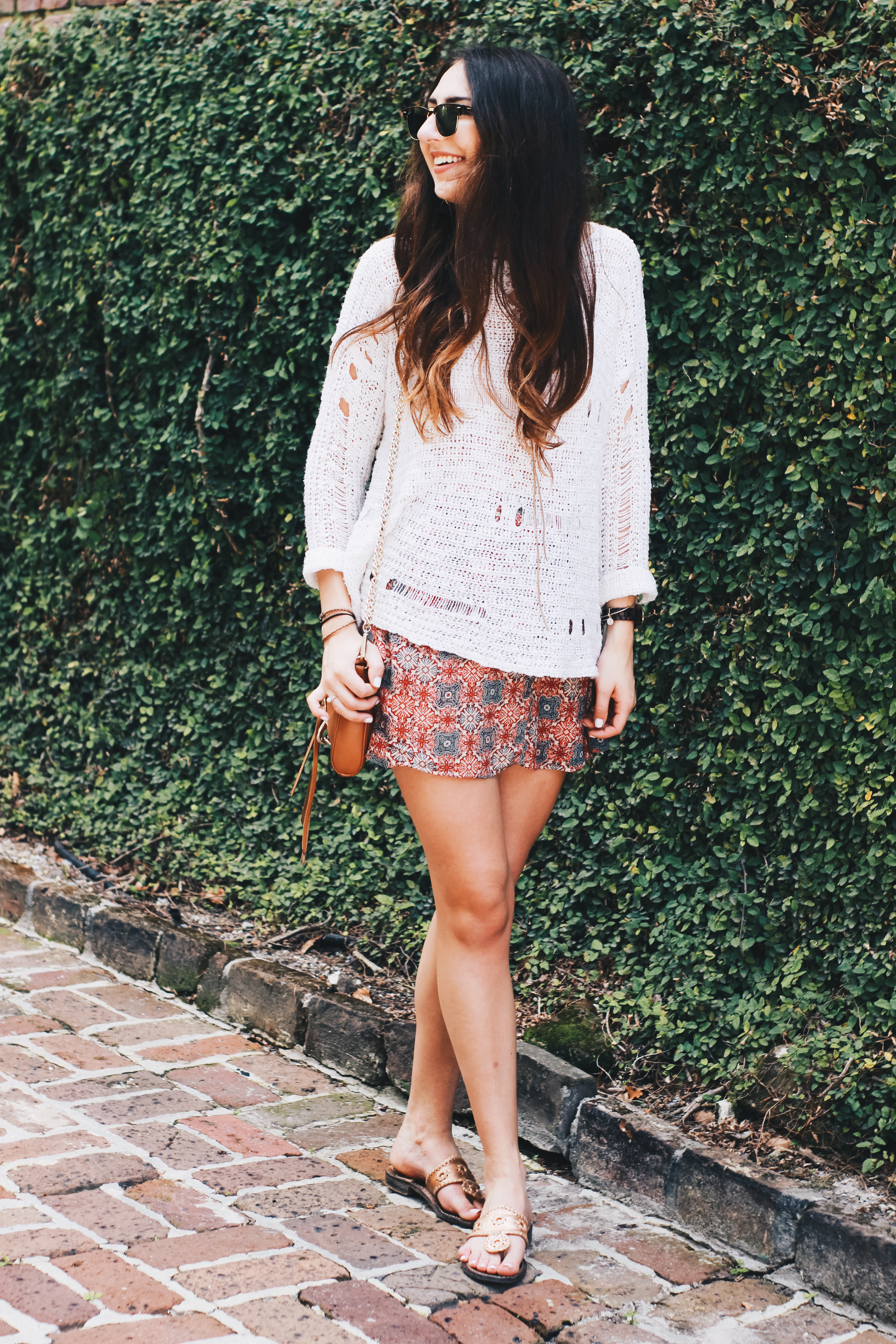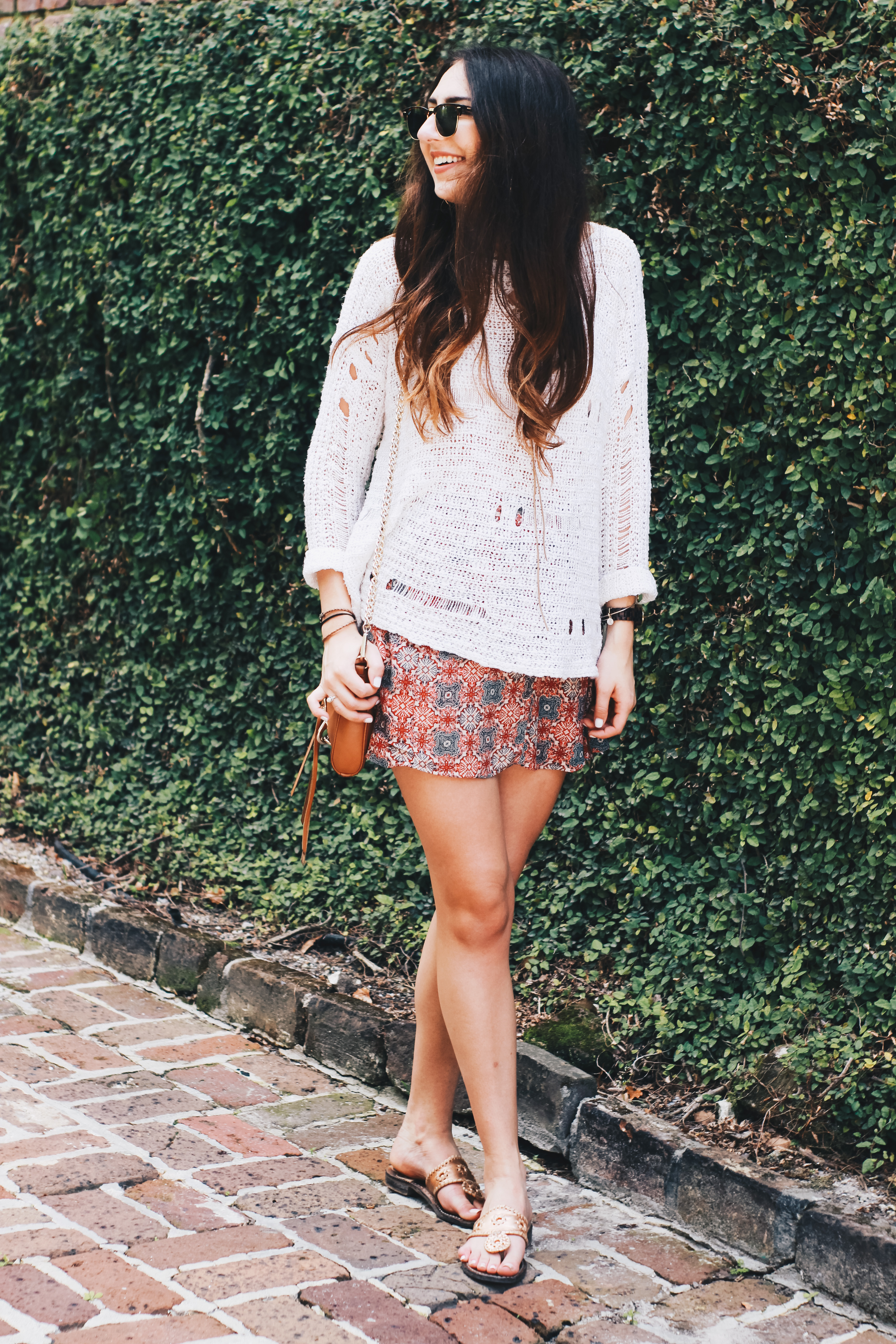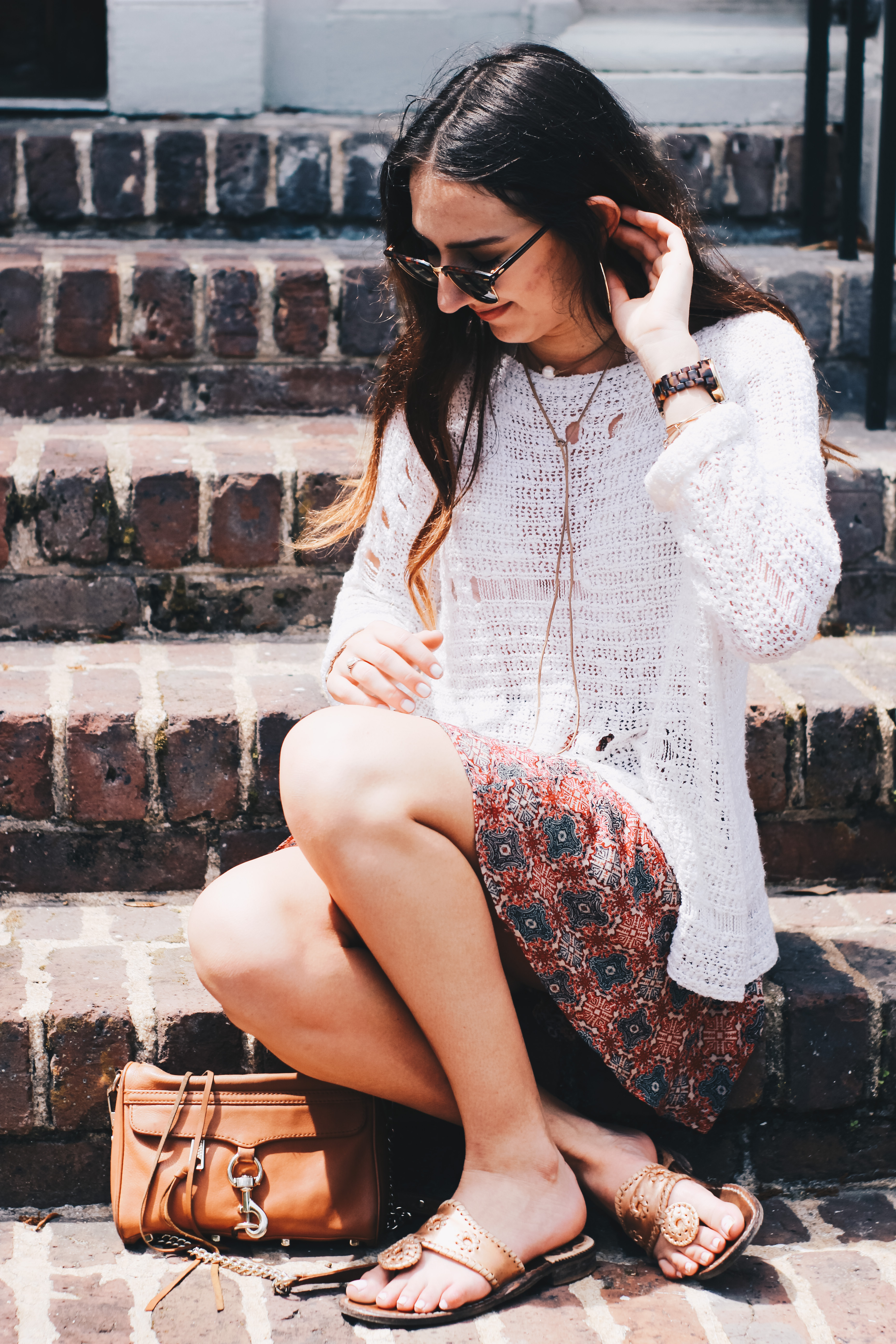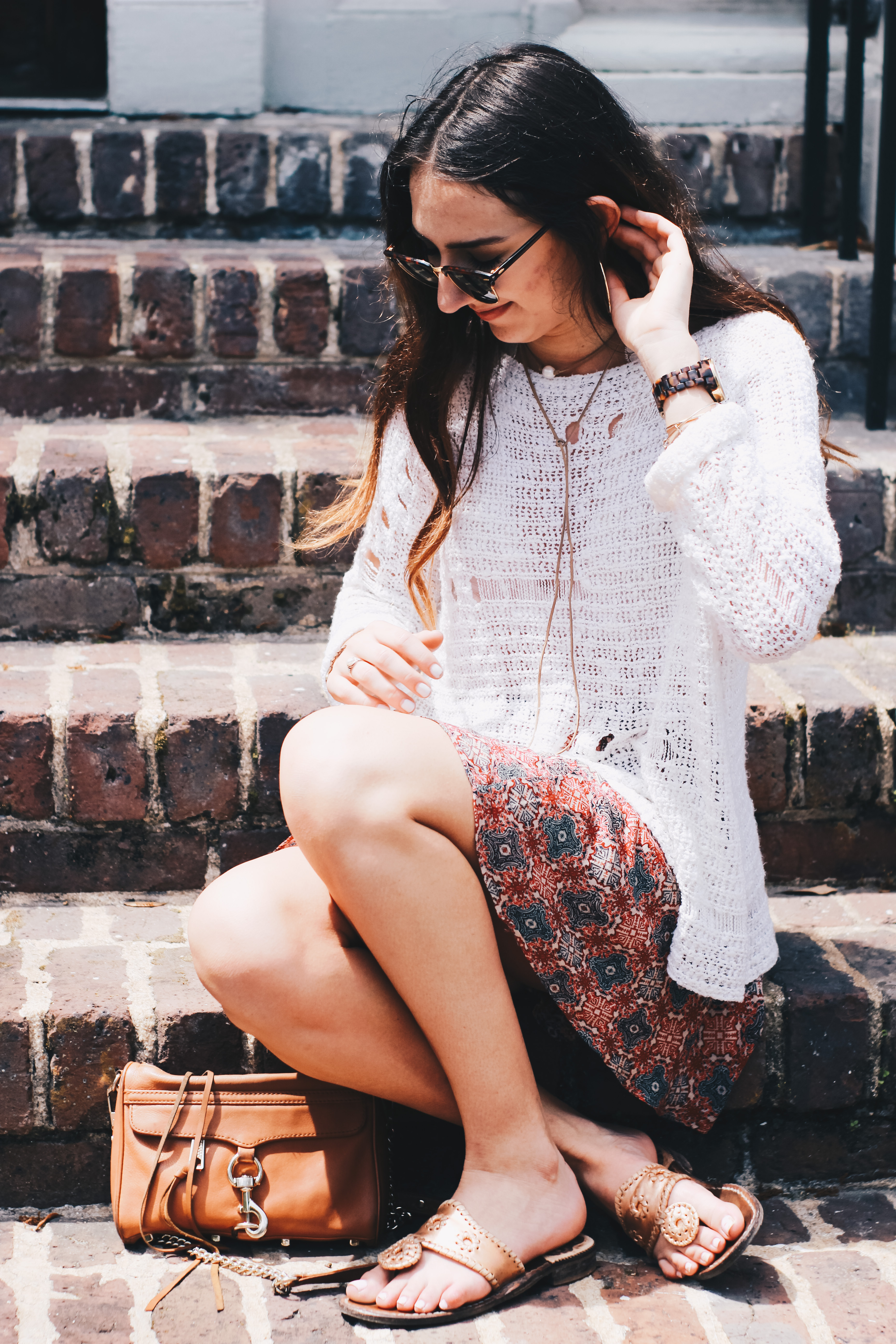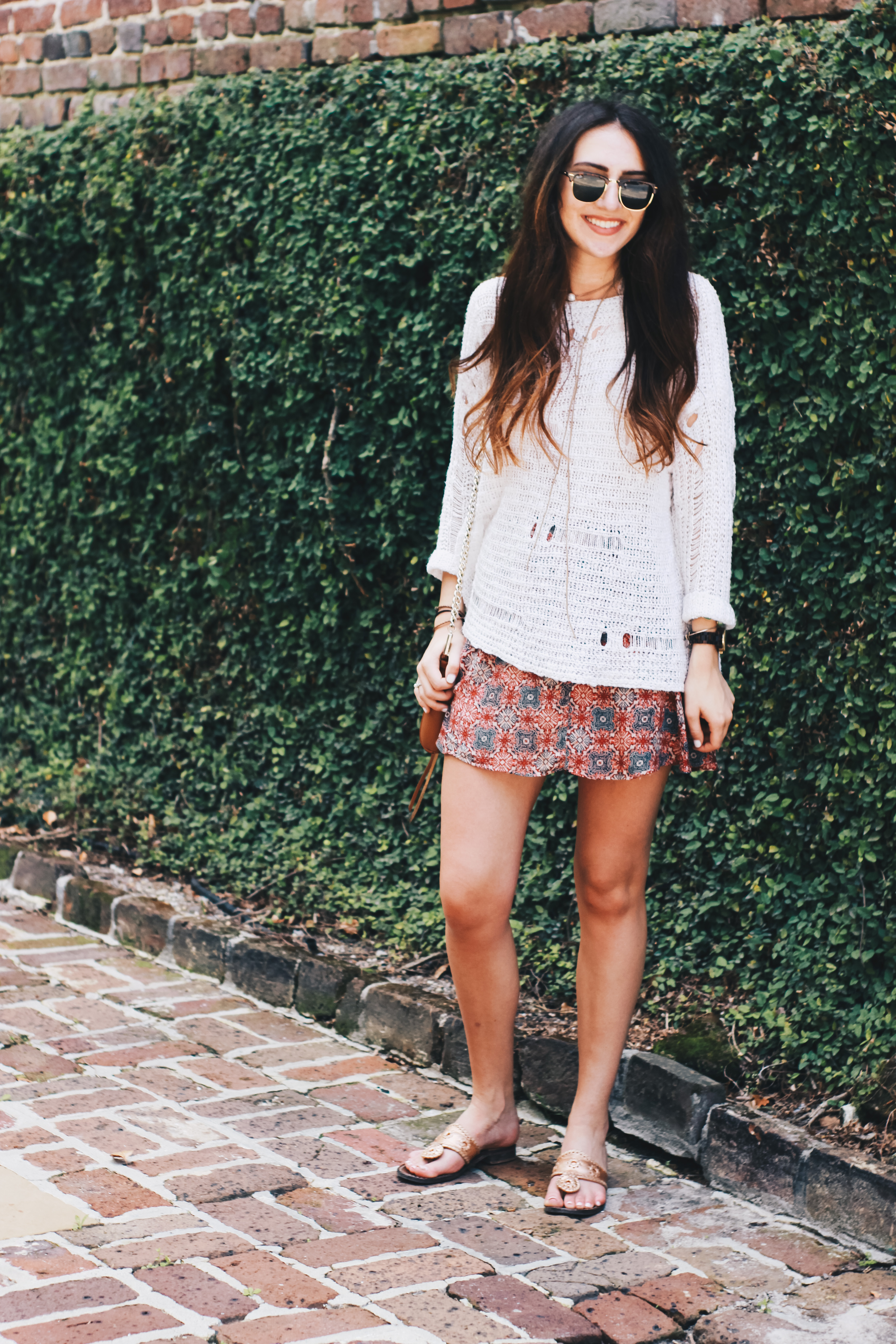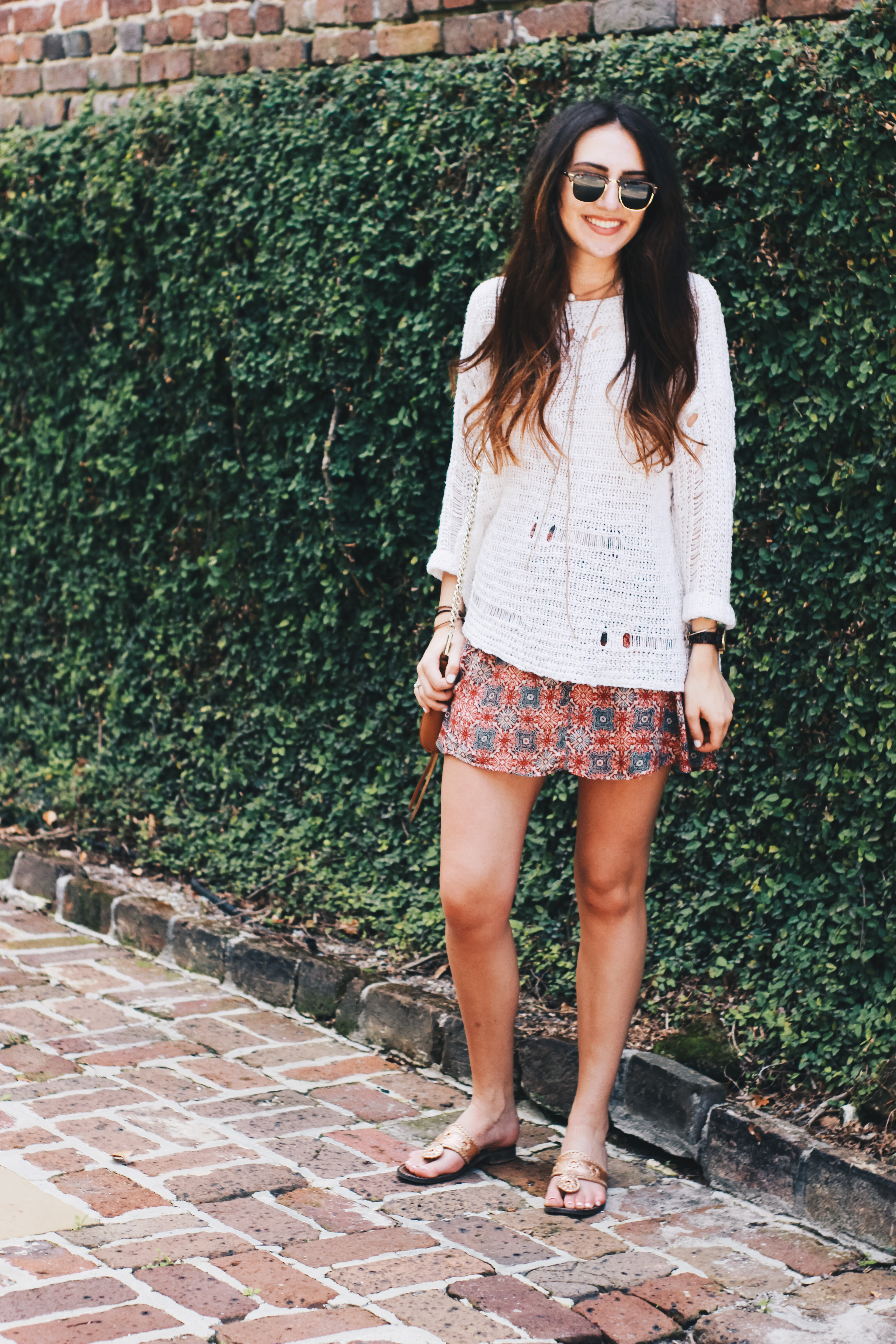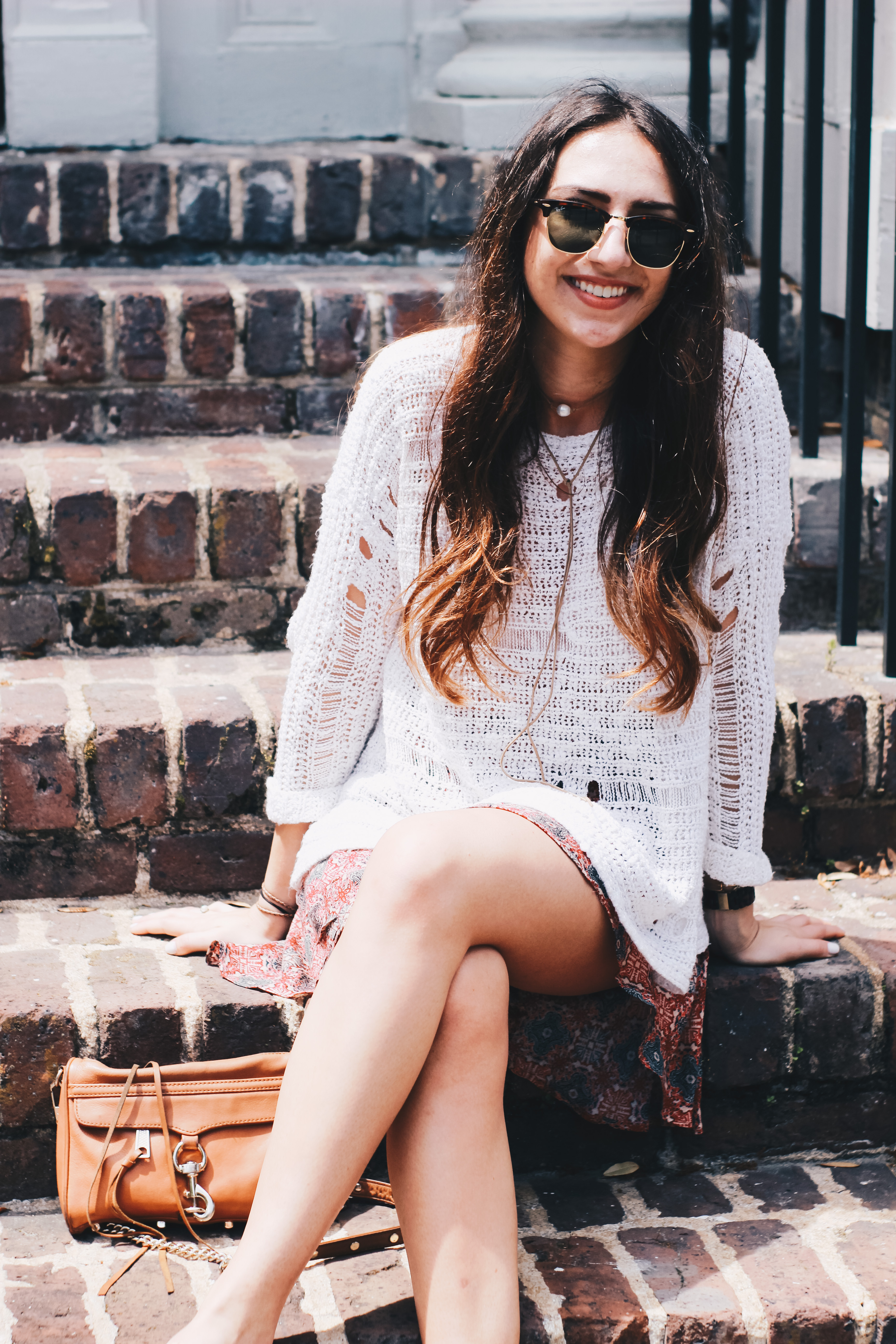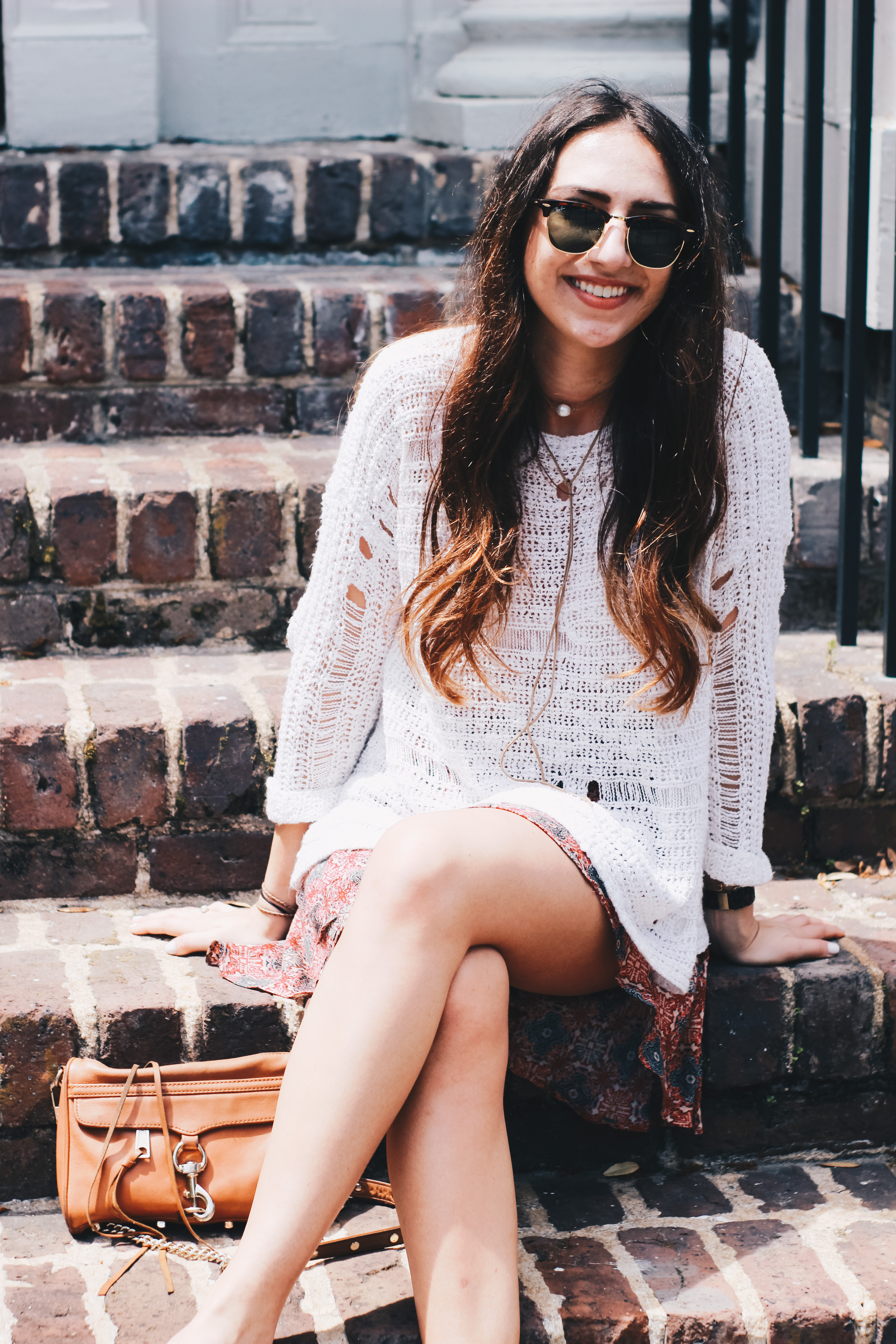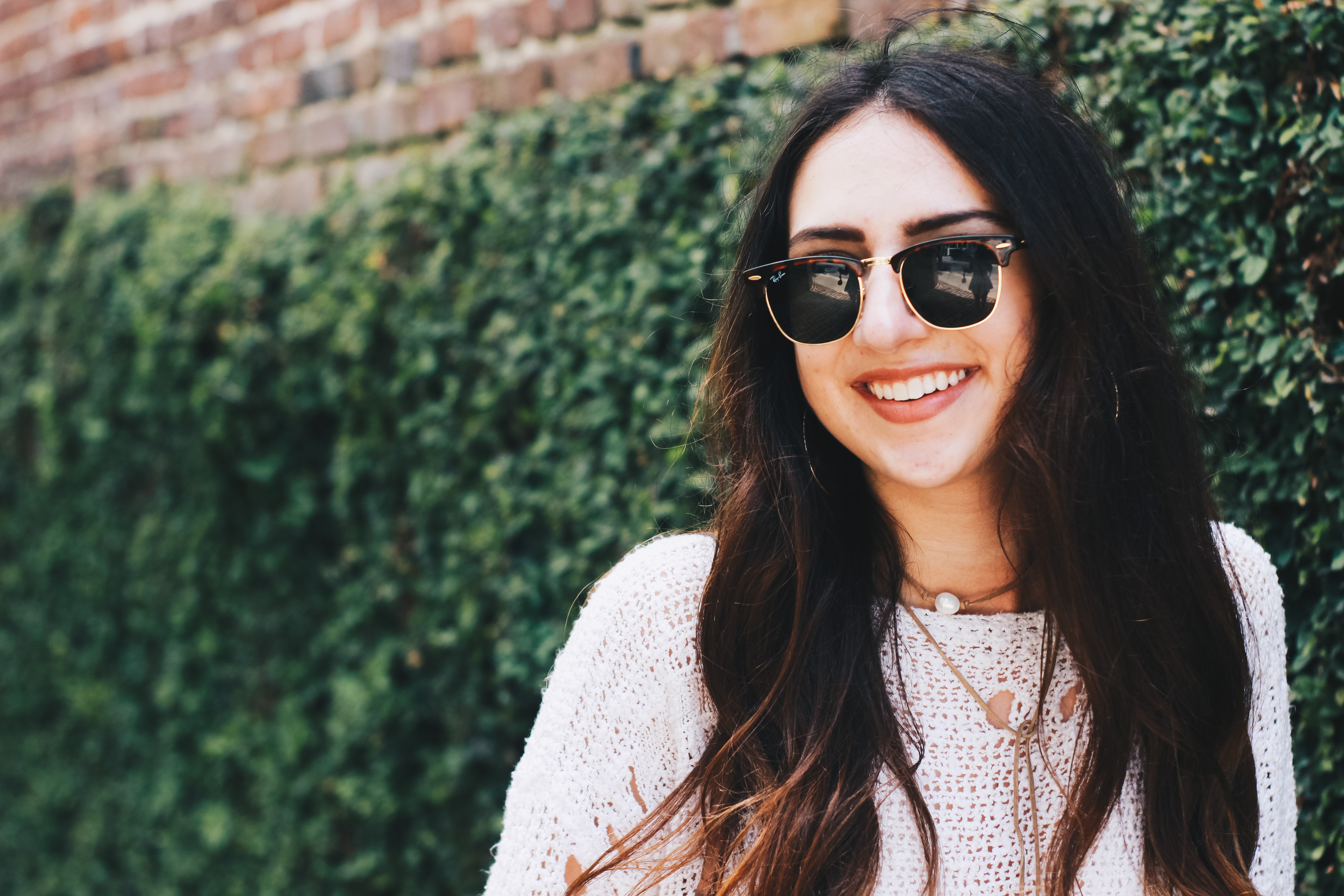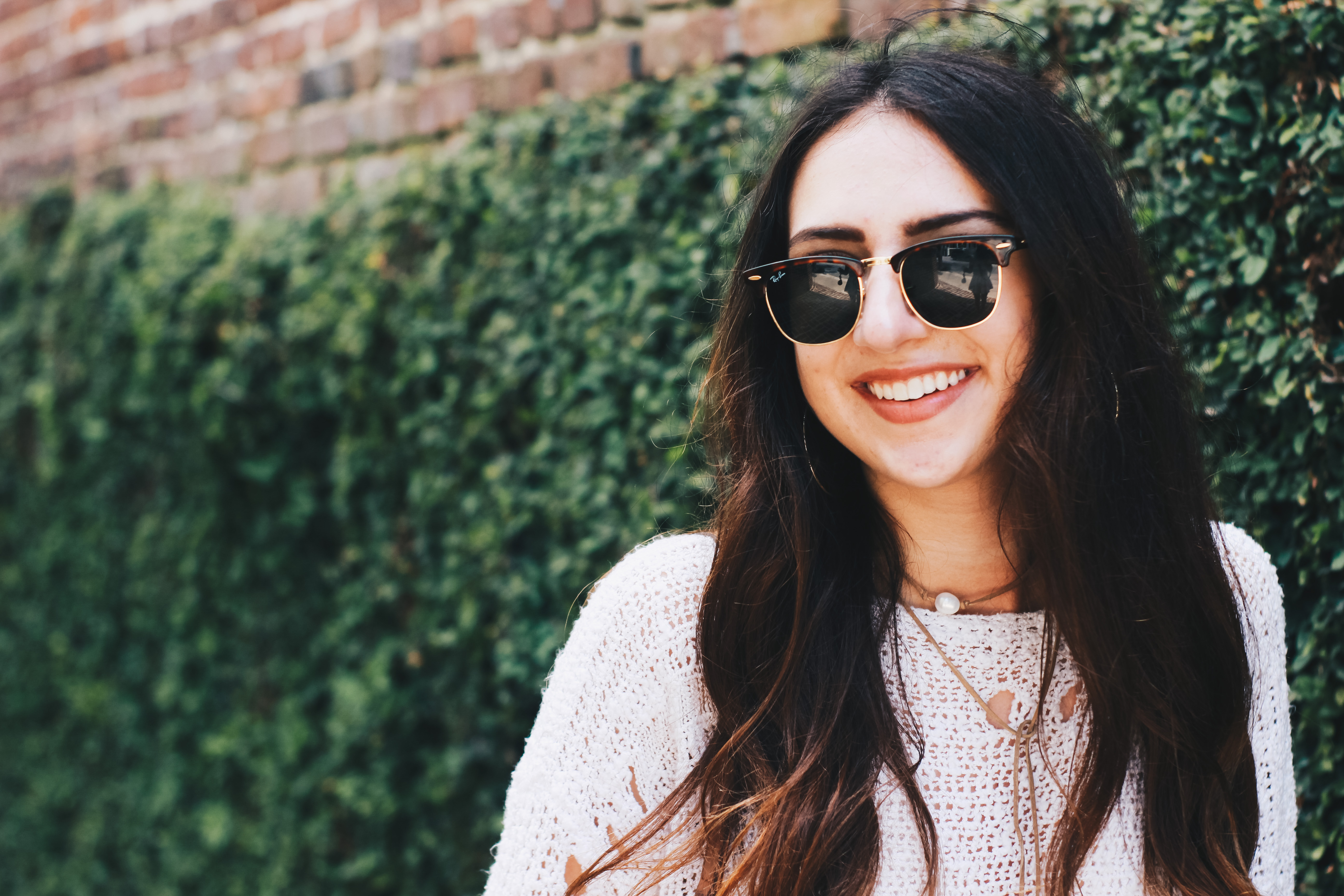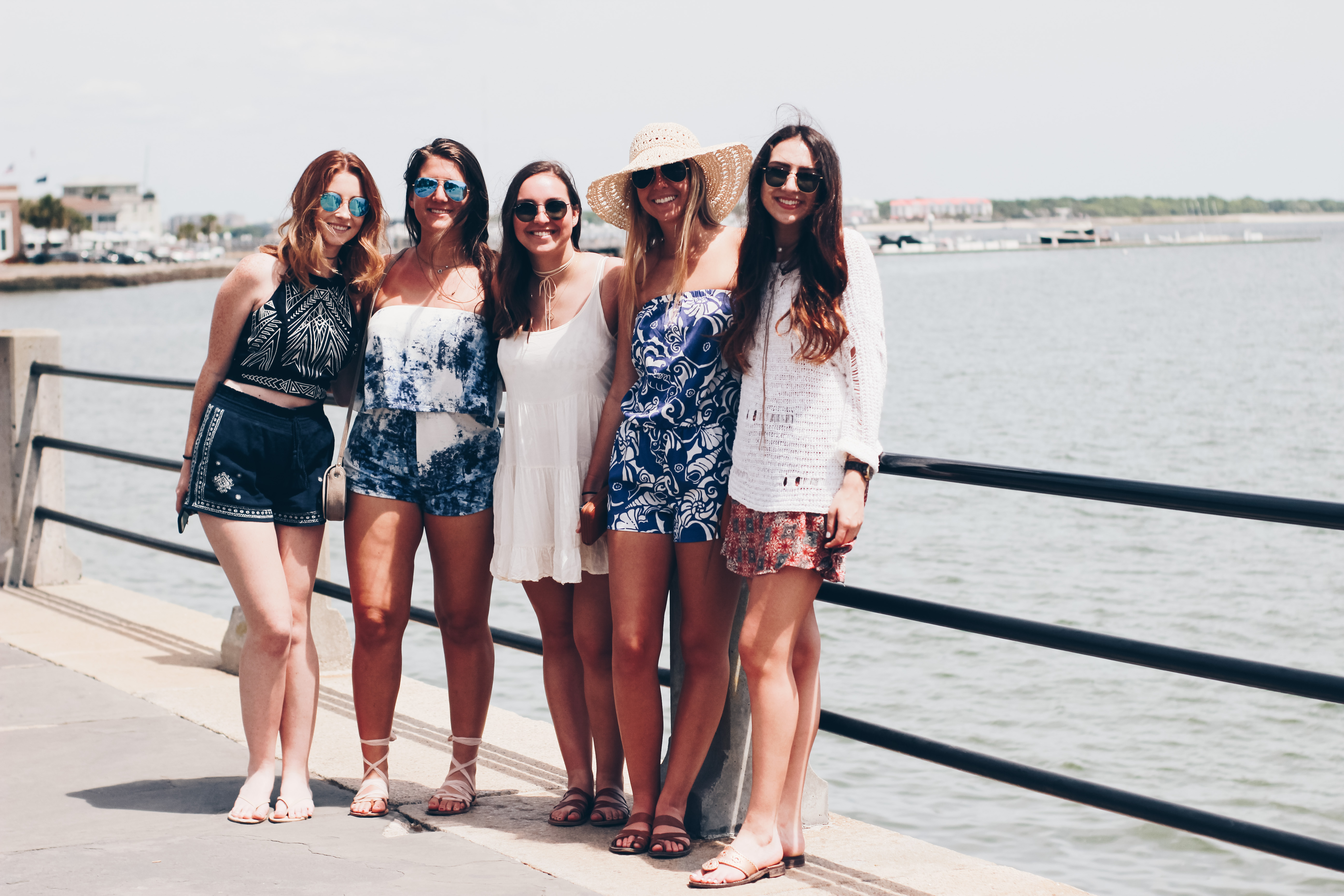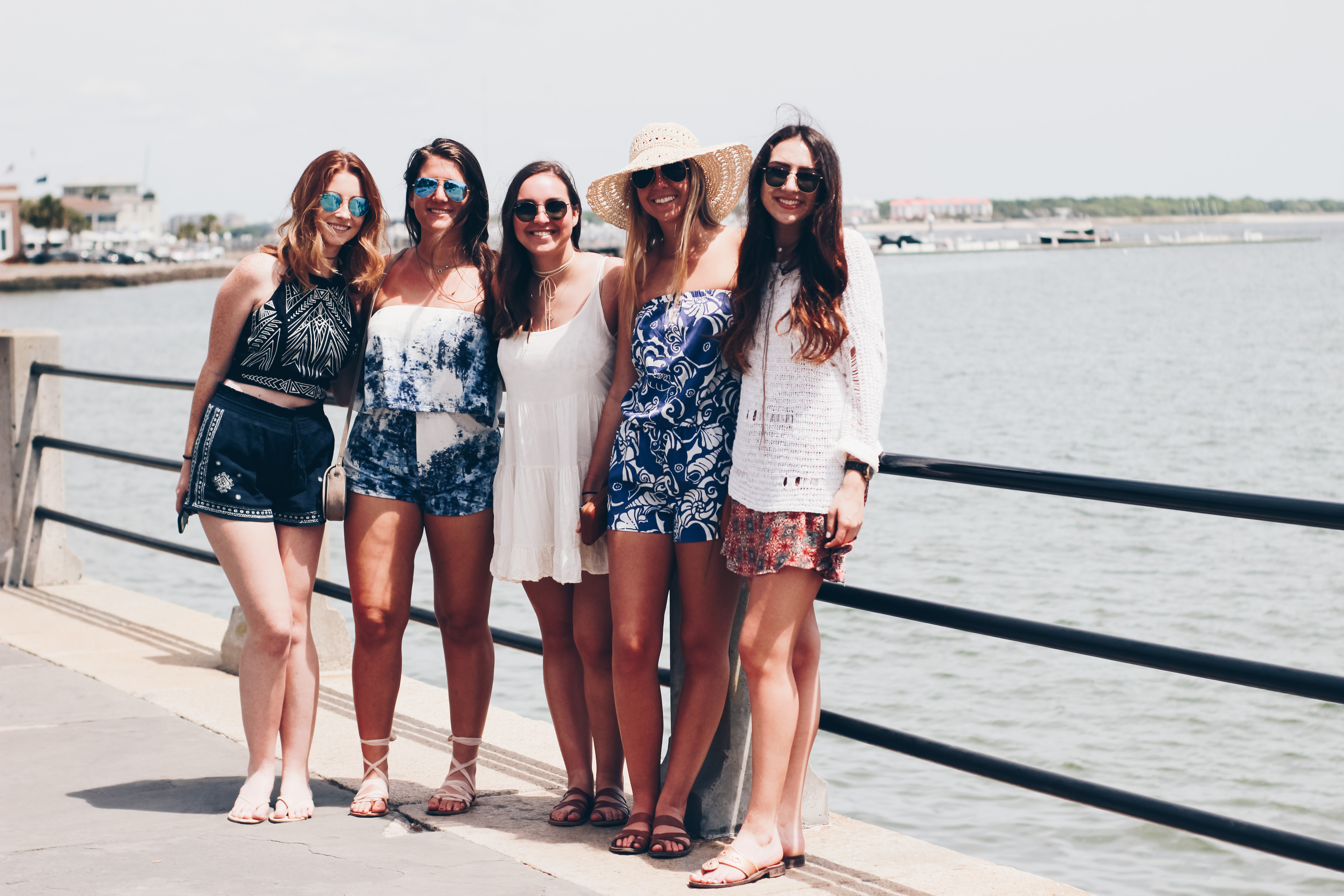 This set from Free People has been so fabulous this spring, I think I've worn it as separates three or four times. I paired the skirt with this open knit distressed sweater. I have always loved the look of a skirt and sweater so I was dying to recreate it with this set! My pearl on suede cord, MK watch and Jacks rounded out the look.
I'll be sharing a few more pics from the trip in my Life Lately so stay tuned :-) See y'all next week!