September, I'm coming for ya. So happy to be back in my sweet home with all my pals! August has been the biggest jumble of recruitment, school, and work. I don't have many pictures from this month but that's ok! It was the best feeling not being tethered to my phone for the first few weeks of August (aka recruitment). Let's get into this recap!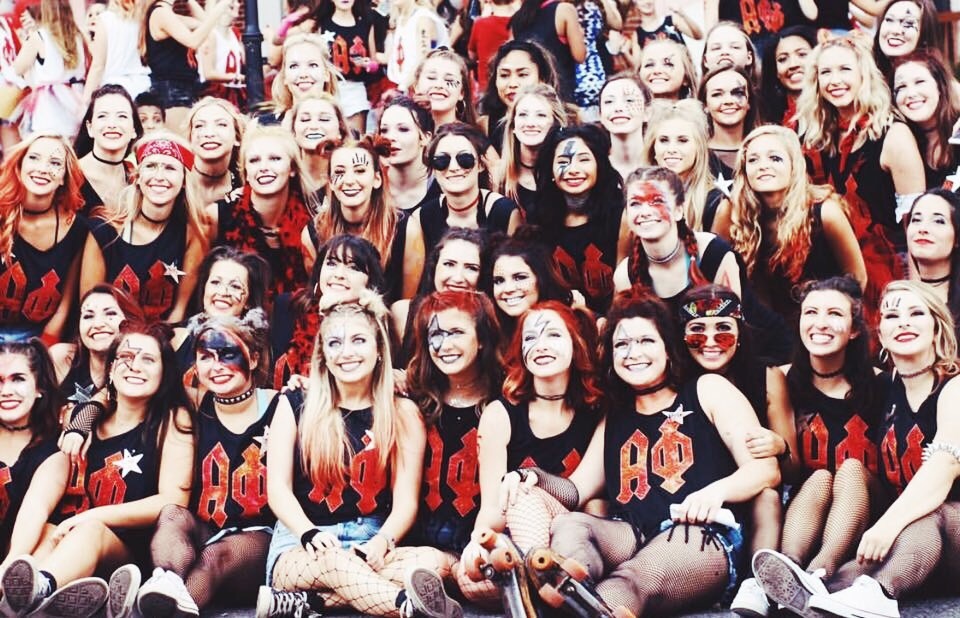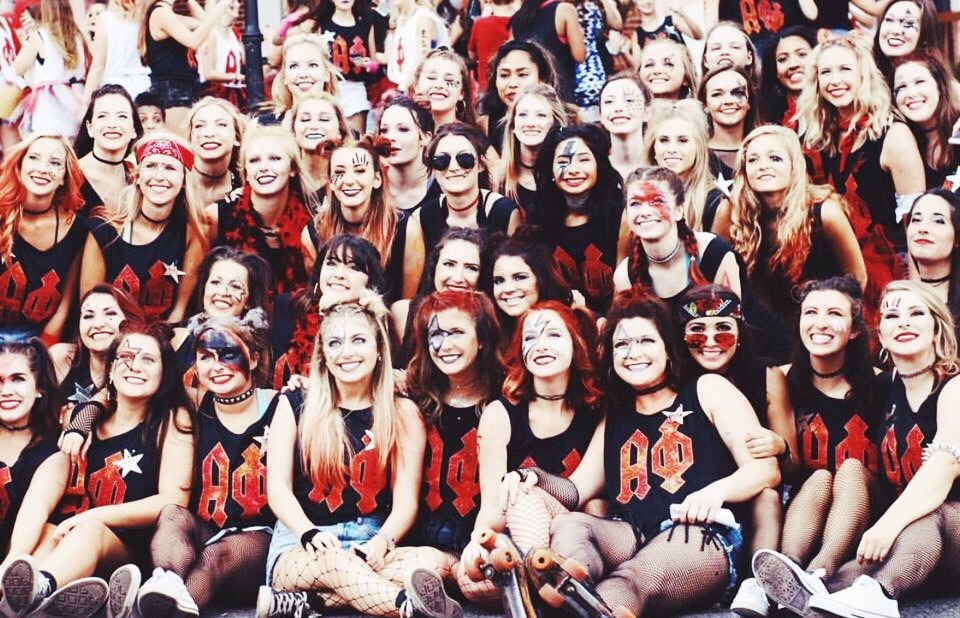 My lovely pledge class and I on bid day. These are seriously my favorite humans ever. It's so depressing that we're already juniors but I know we are so ready to make this year count! Surrounding myself by these uplifting people daily has had such a crazy impact on my life. Three years ago I would've never thought how much Alpha Phi would have an impact on me!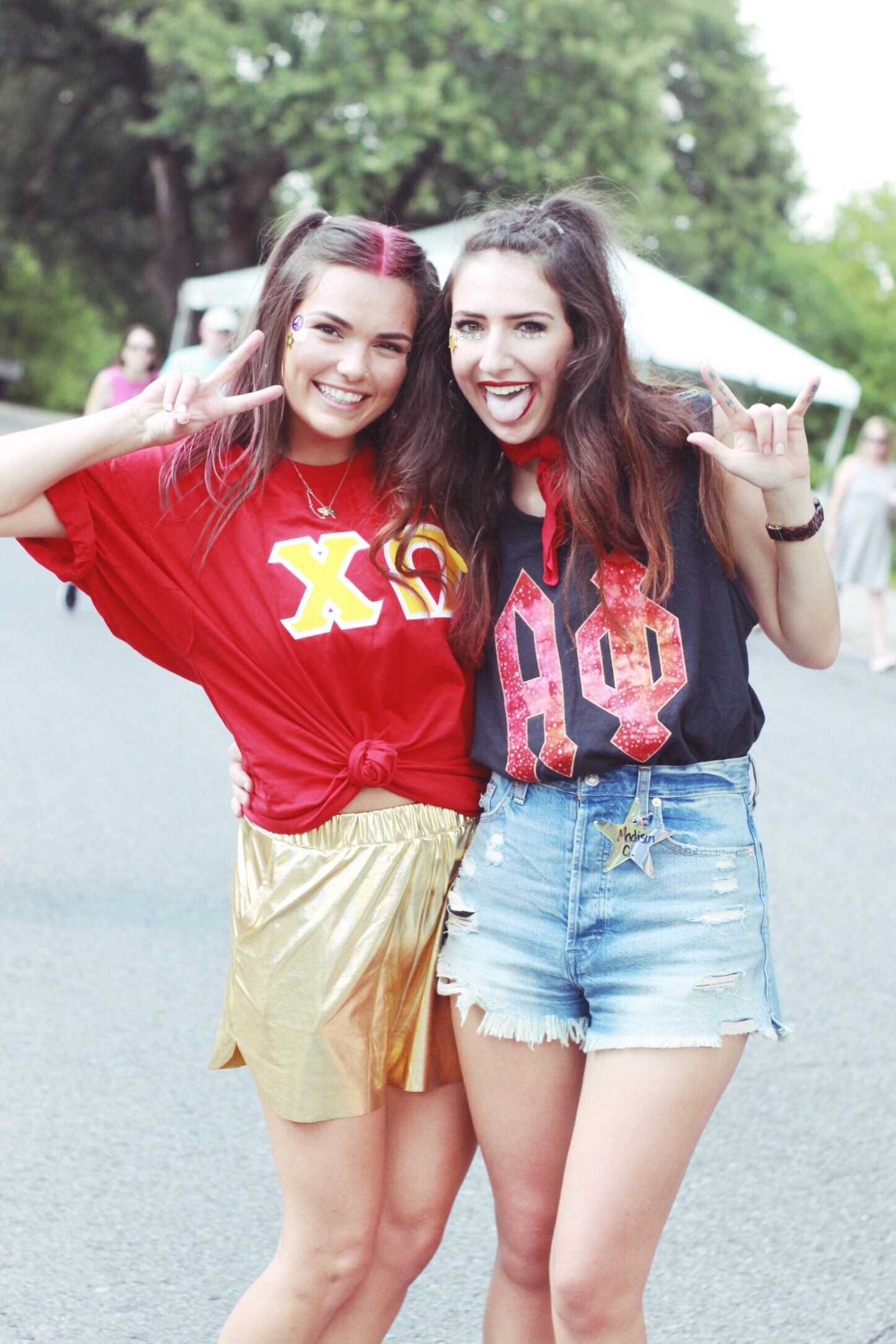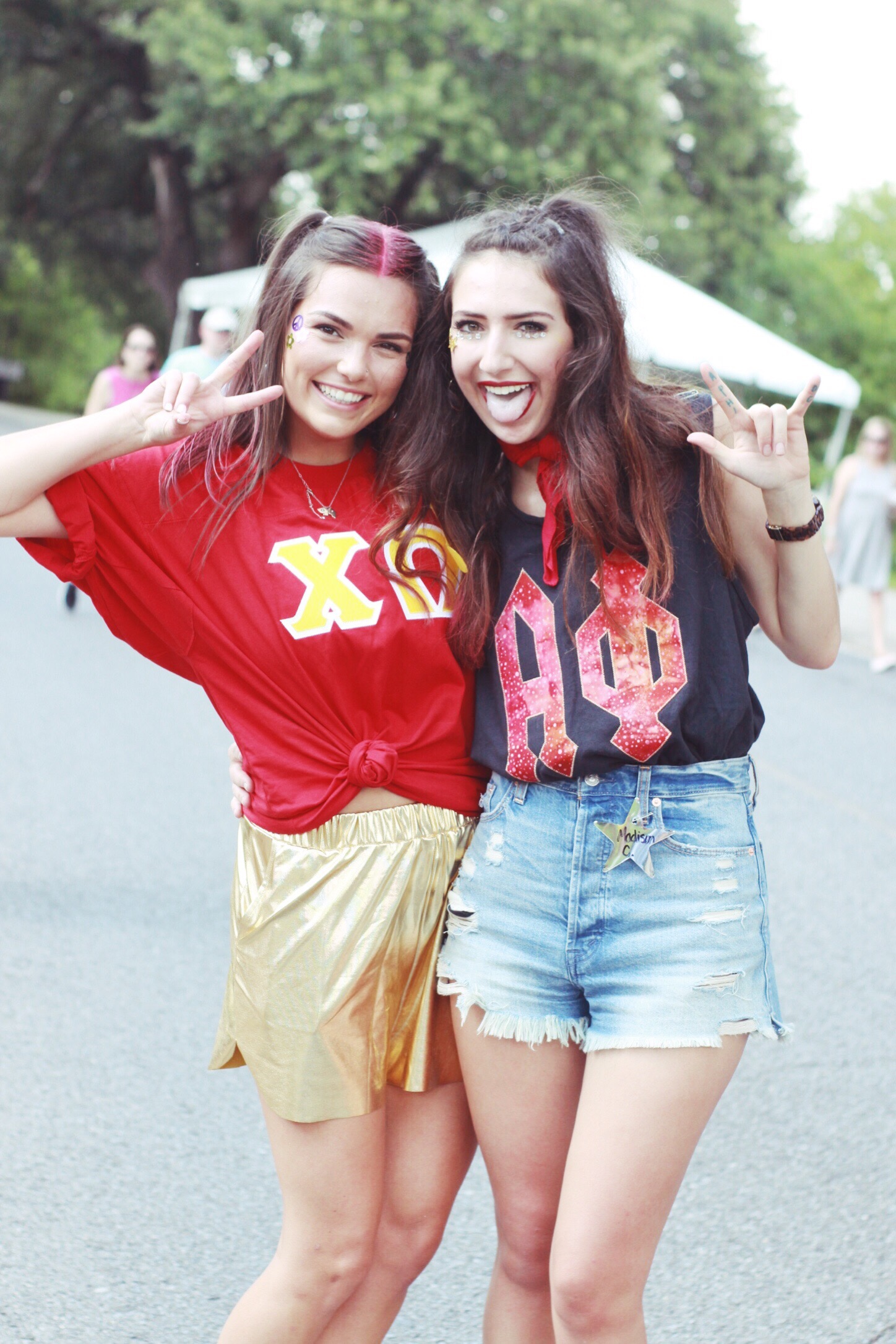 Some more bid day action with my freshman year roomie. Oh, how I miss her, our endless avocado stock, and the amount of times we cried from laughing. It's the best feeling to know we can still come to each other for anything. RIP Mills, we miss ya.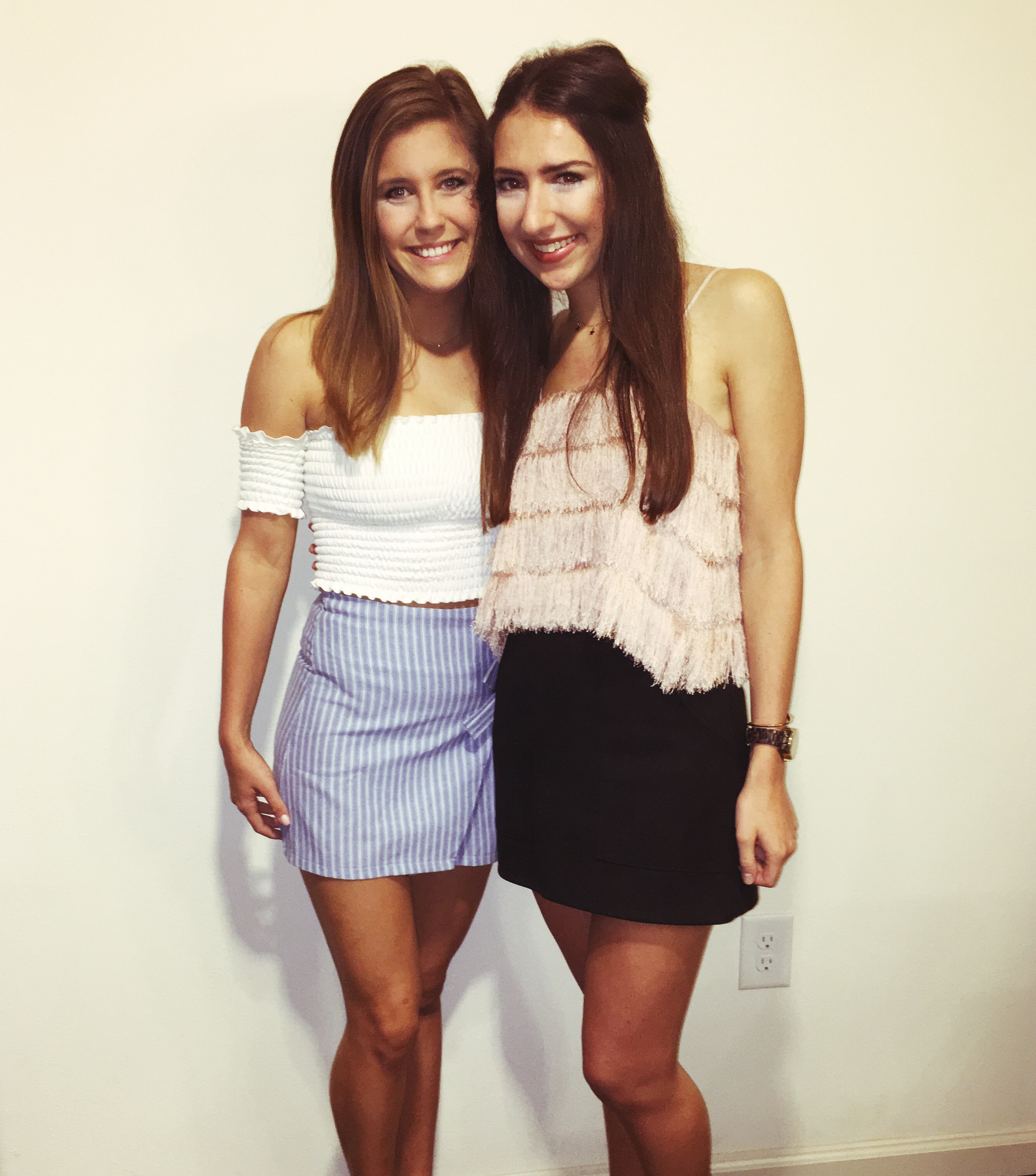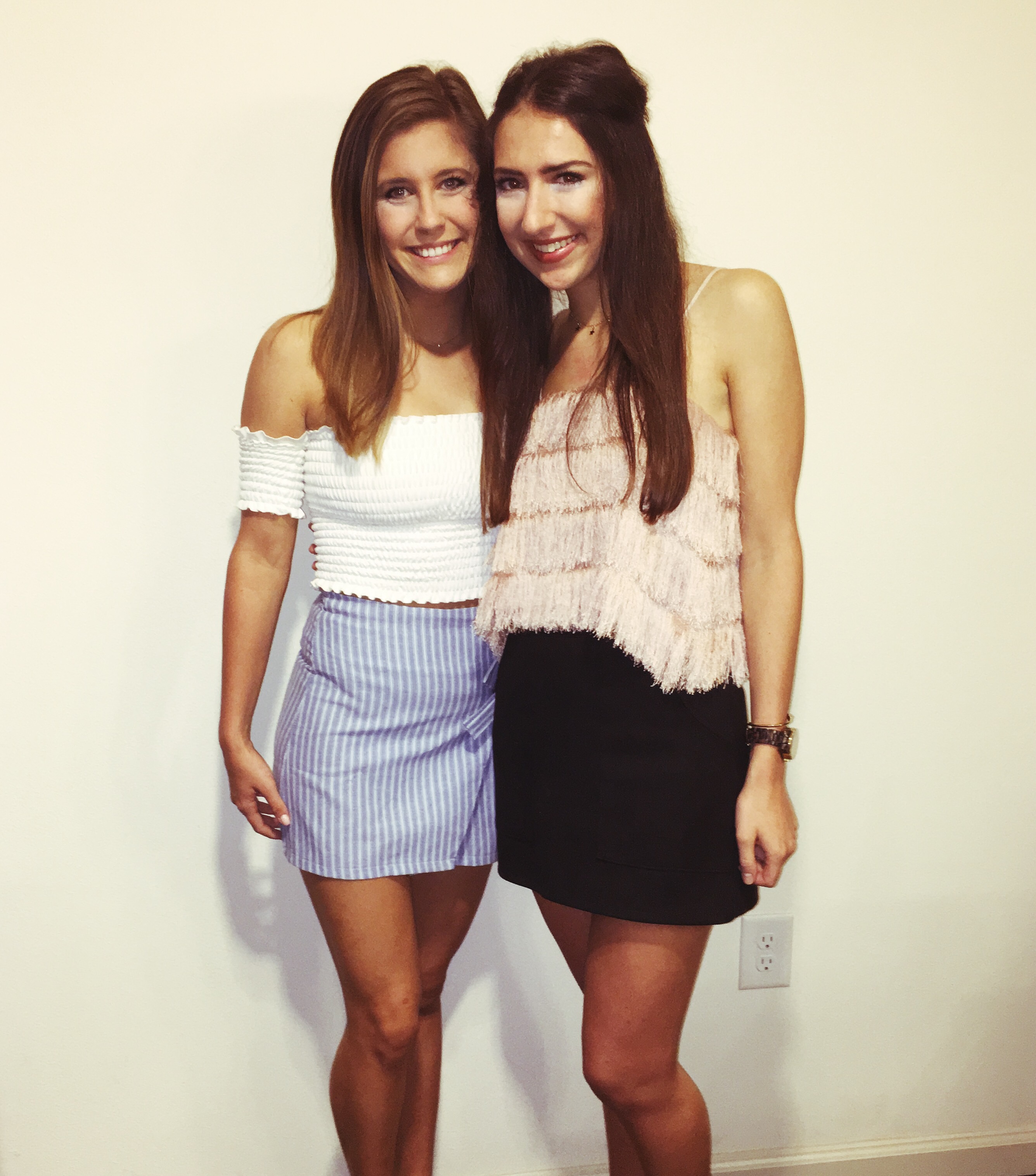 Boys bid night is like Christmas here at LSU. The entire Greek community goes to Tigerland dressed to the nines for a night full of bar hopping. This year I finally bit the bullet and wore my FAVE fringe top to Tigerland. To be honest, I was so nervous someone would spill on me but I made it out alive (thank you). I'll link my outfit for y'all incase you wanna recreate (but my top is from last season and now where to be found lol sorry y'all)!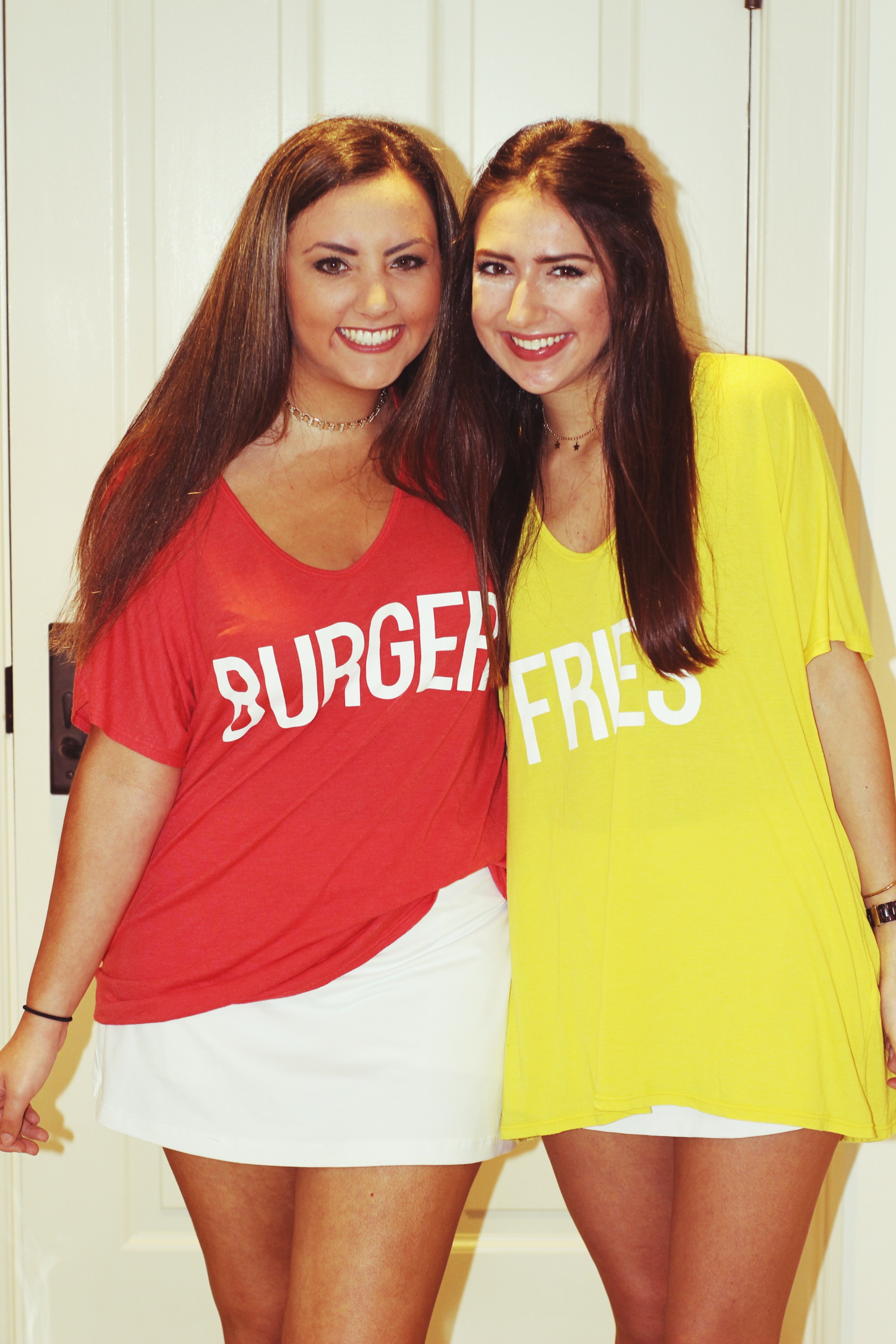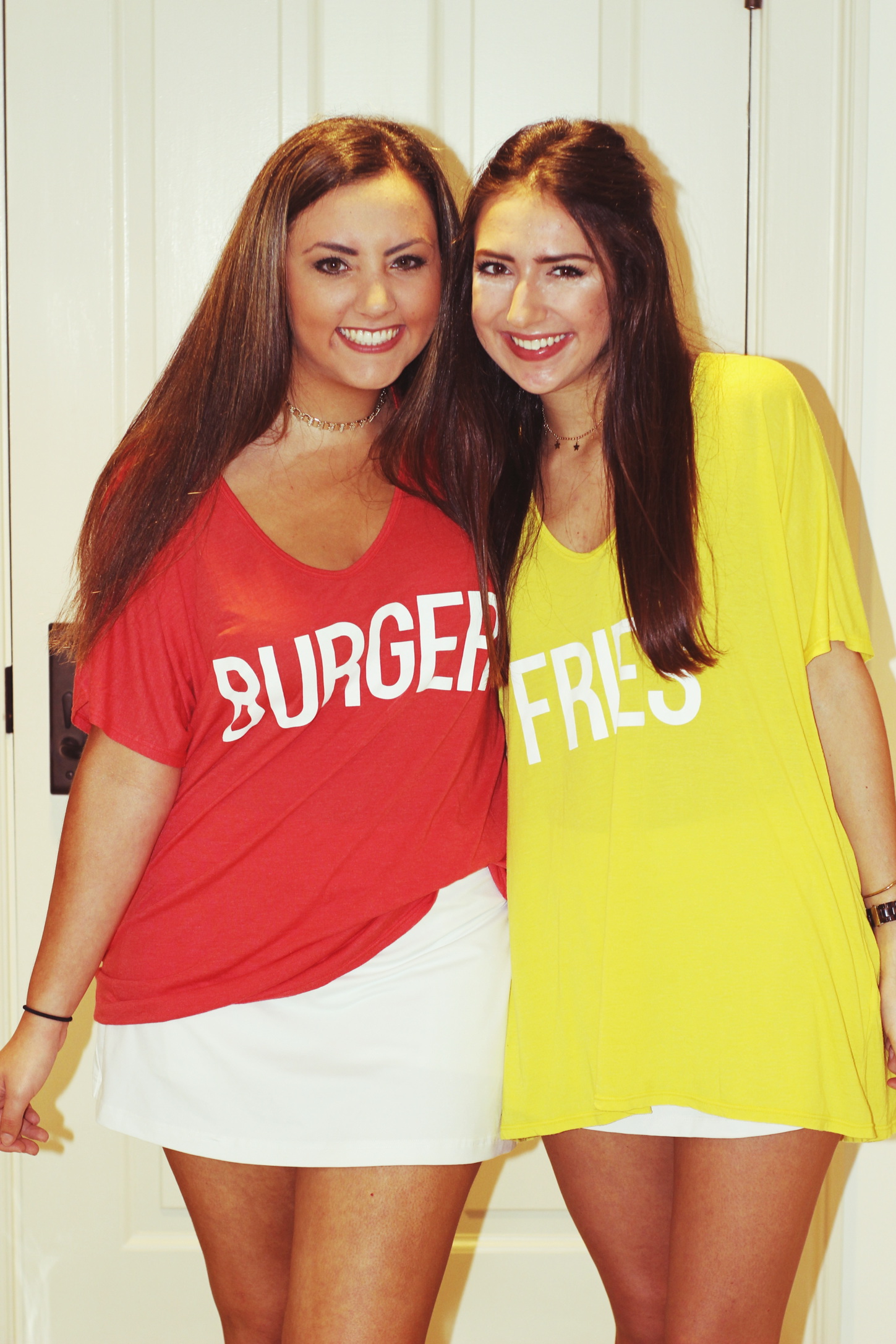 THE TIME HAS COME!! Mar and I finally got to rock our matching burgers and fries tees. I have posted about my fries tee a few times on here but honestly it's just my favorite. We were "McDonalds" for our exchange. Our matching tees were completed with some happy meals we picked up on the way lol.
………………………………………………………………………………………………………………………..
My music favorites for this month:
Every Little Thing by Russell Dickerson
Friends by Justin Bieber (I literally listen to this on repeat)
My beauty favorites for this month:
They're Real Mascara
FIT me foundation (check and see if you used this last month)
Silky blowout spray
I've been lusting after this month:
Sam Edelman puff ball sneakers (OMG I CAN'T GET OVER THESE)
Leopard mini wyldr
Free People black lace top
Cheers to September (lol better late than never)!
Madison