Hey my people. I'm coming to ya today to share this adorable little blue and white look. Funny story: while I was trying to shoot this, I was dripping in sweat (TMI?). Gotta love that Louisiana heat.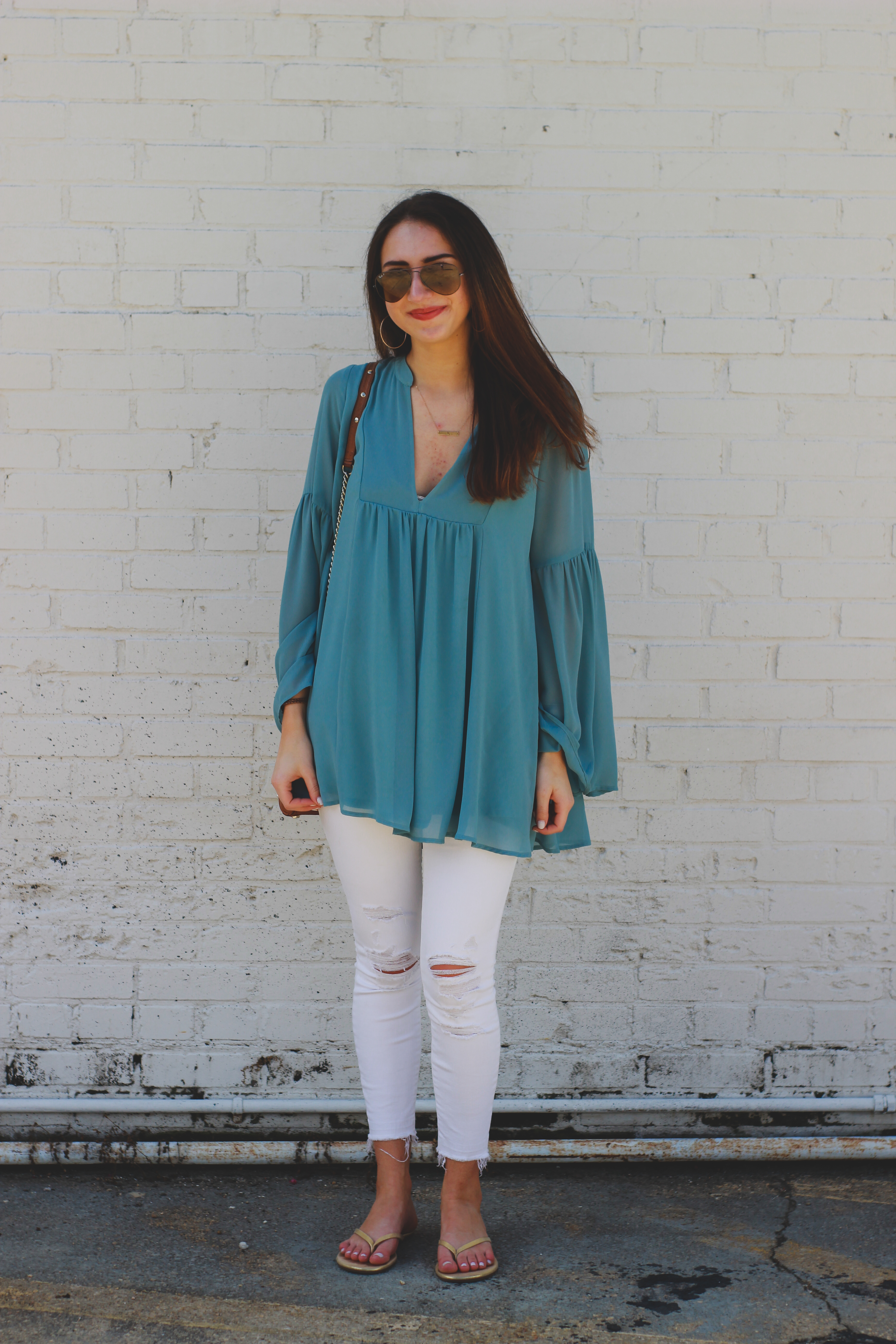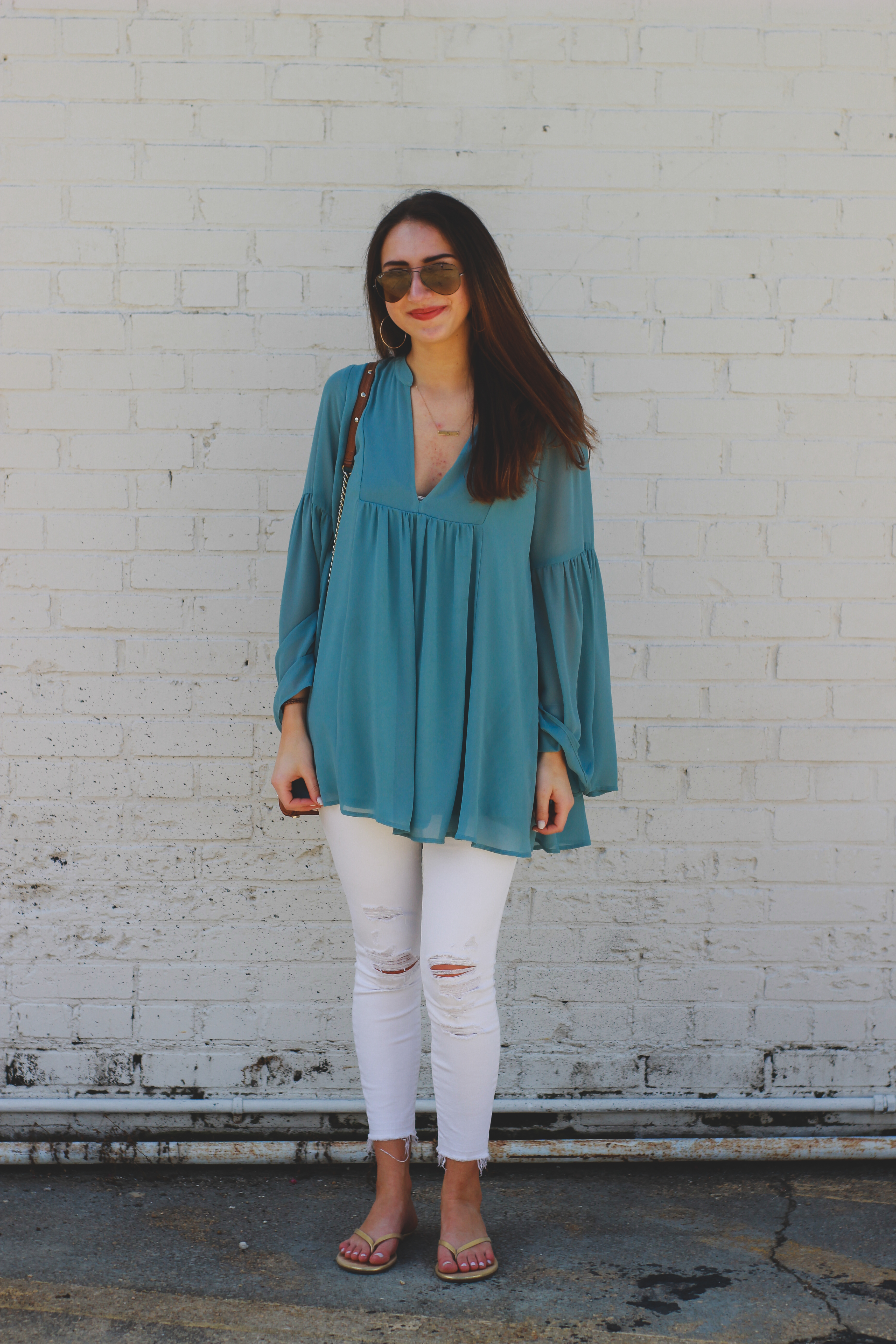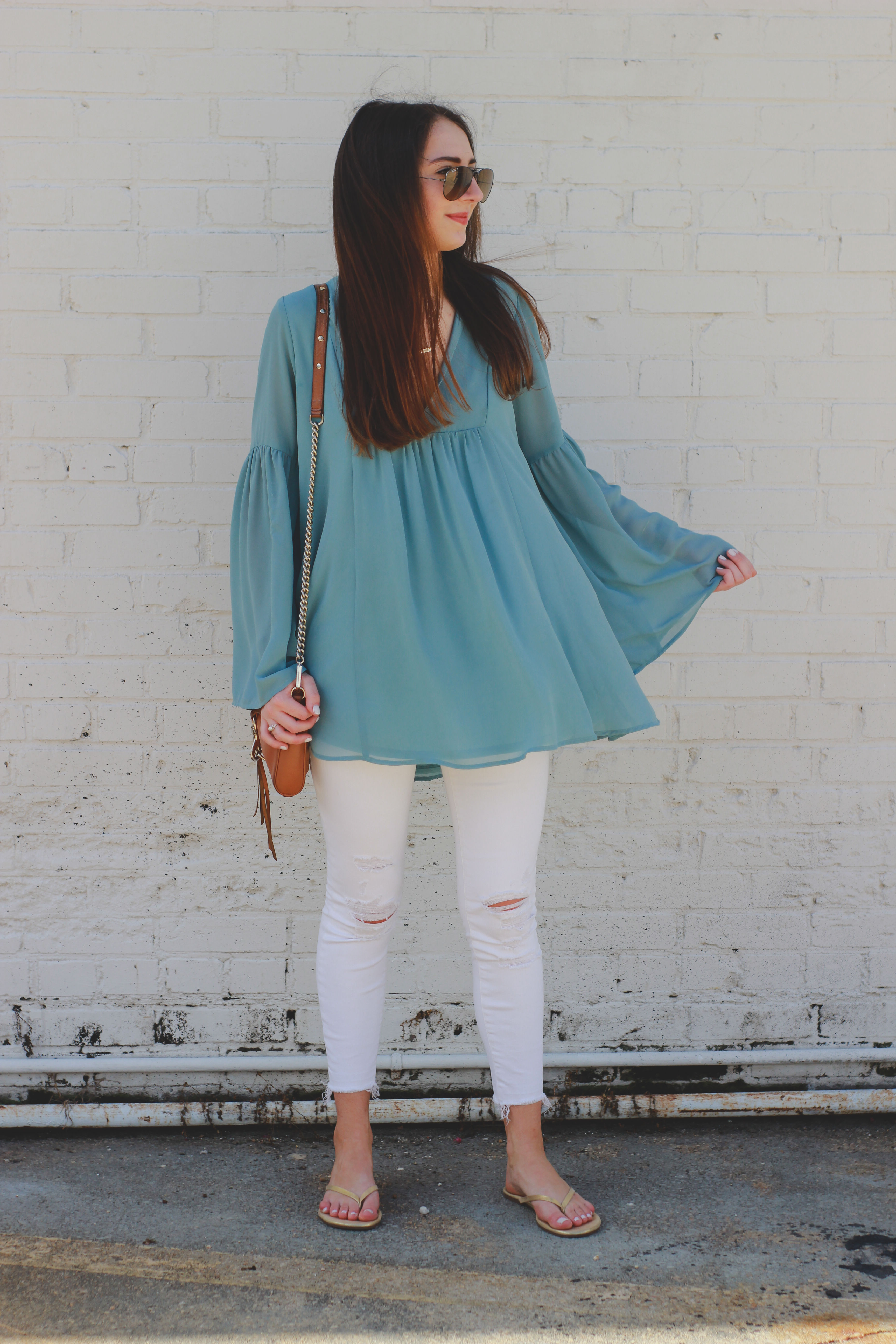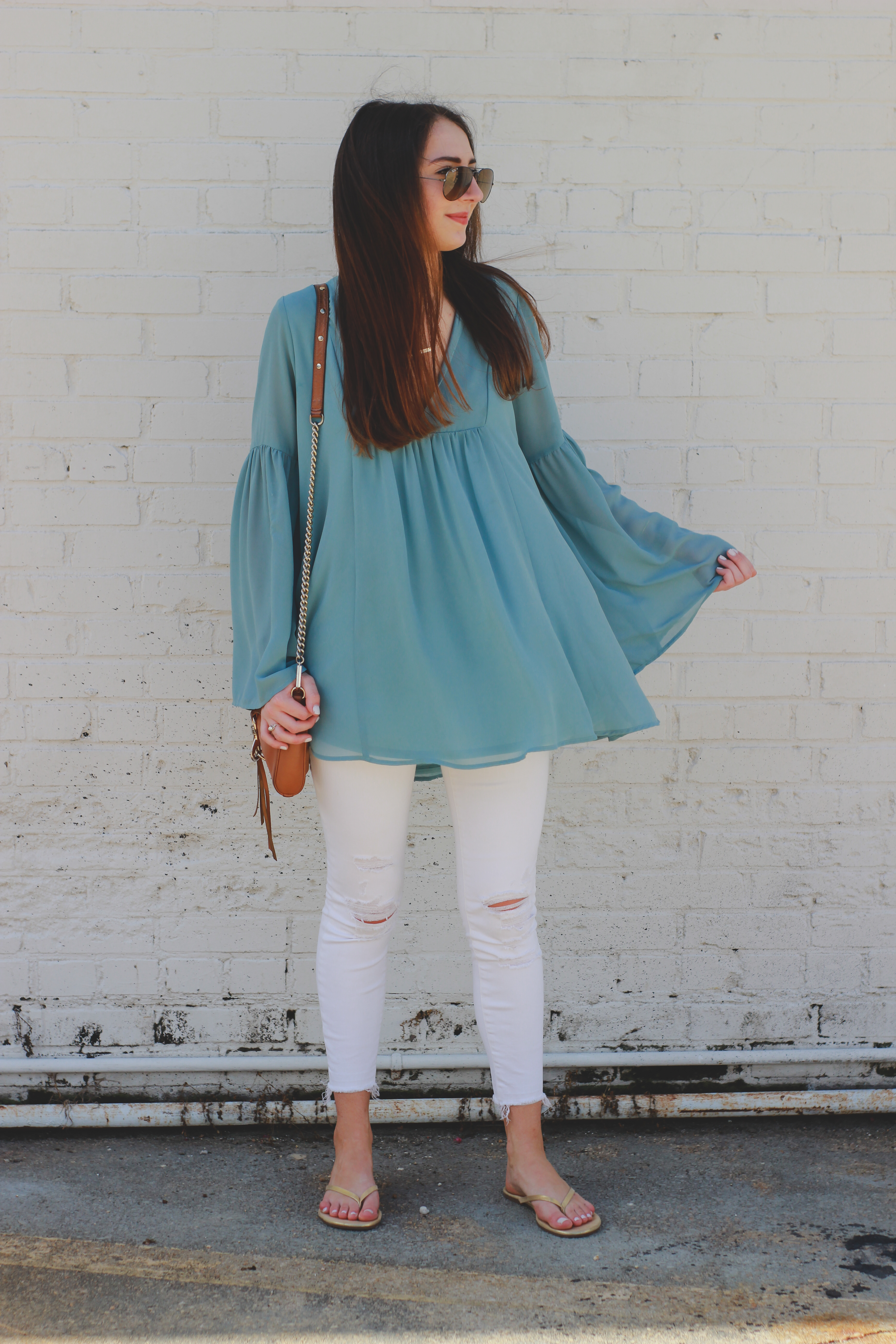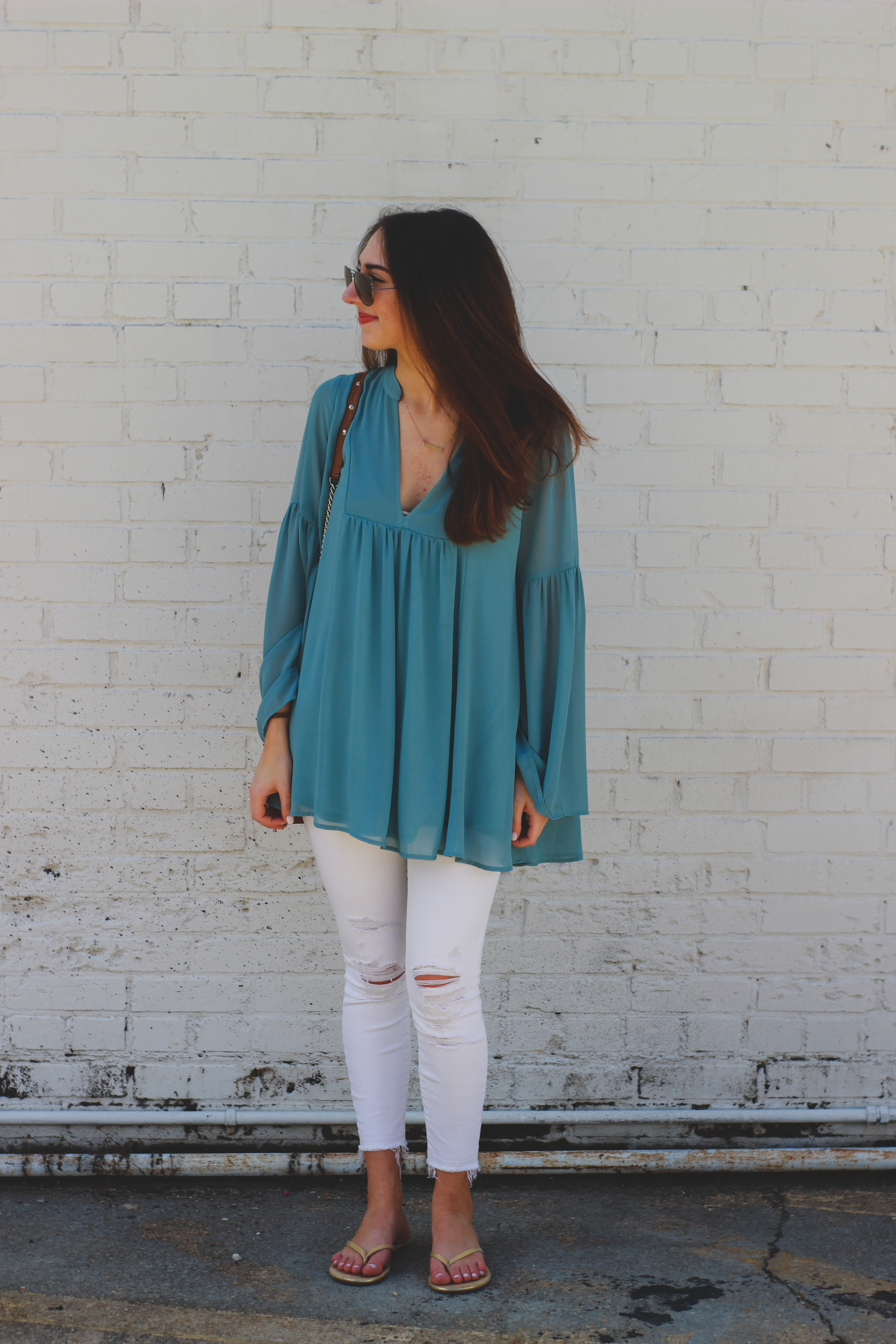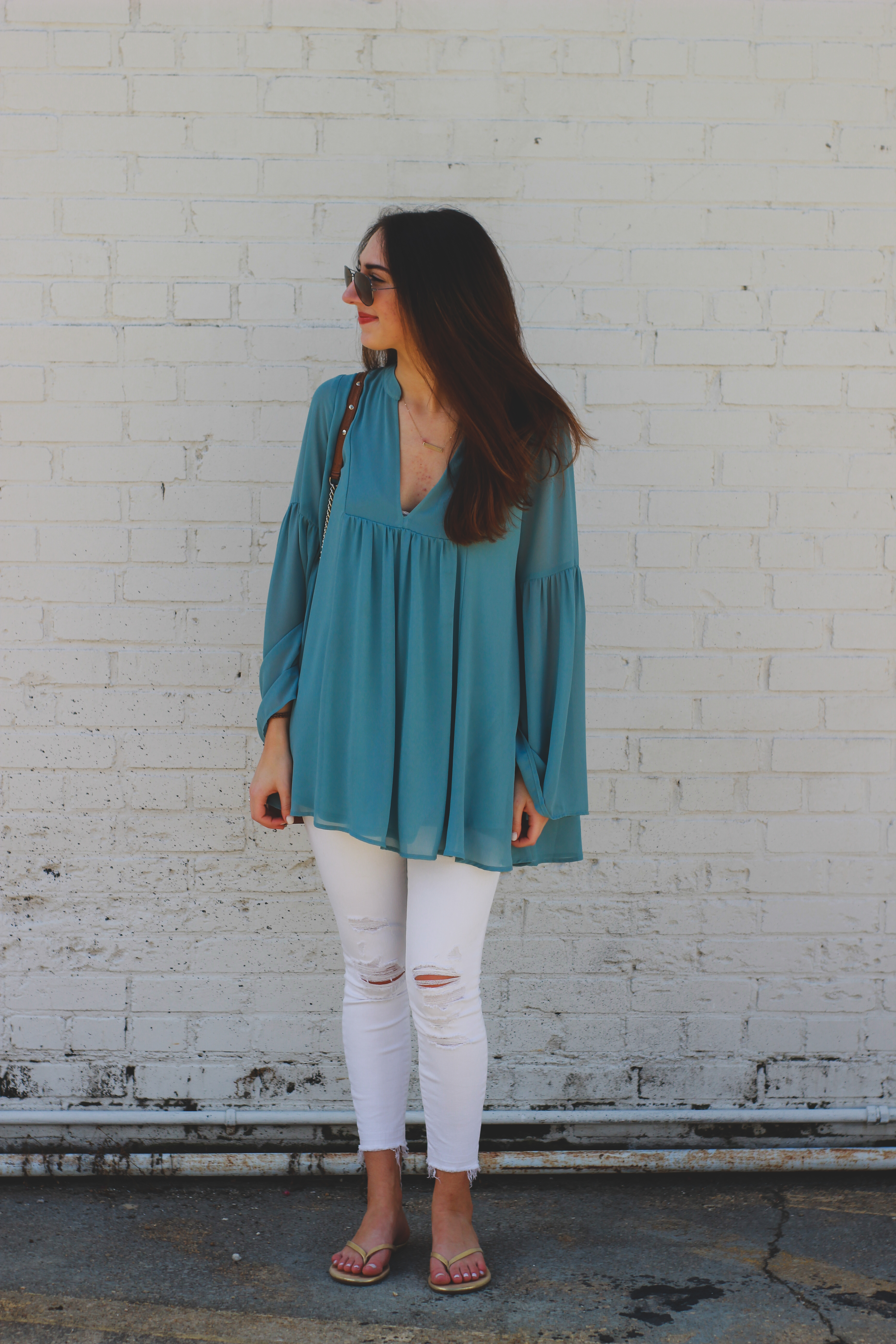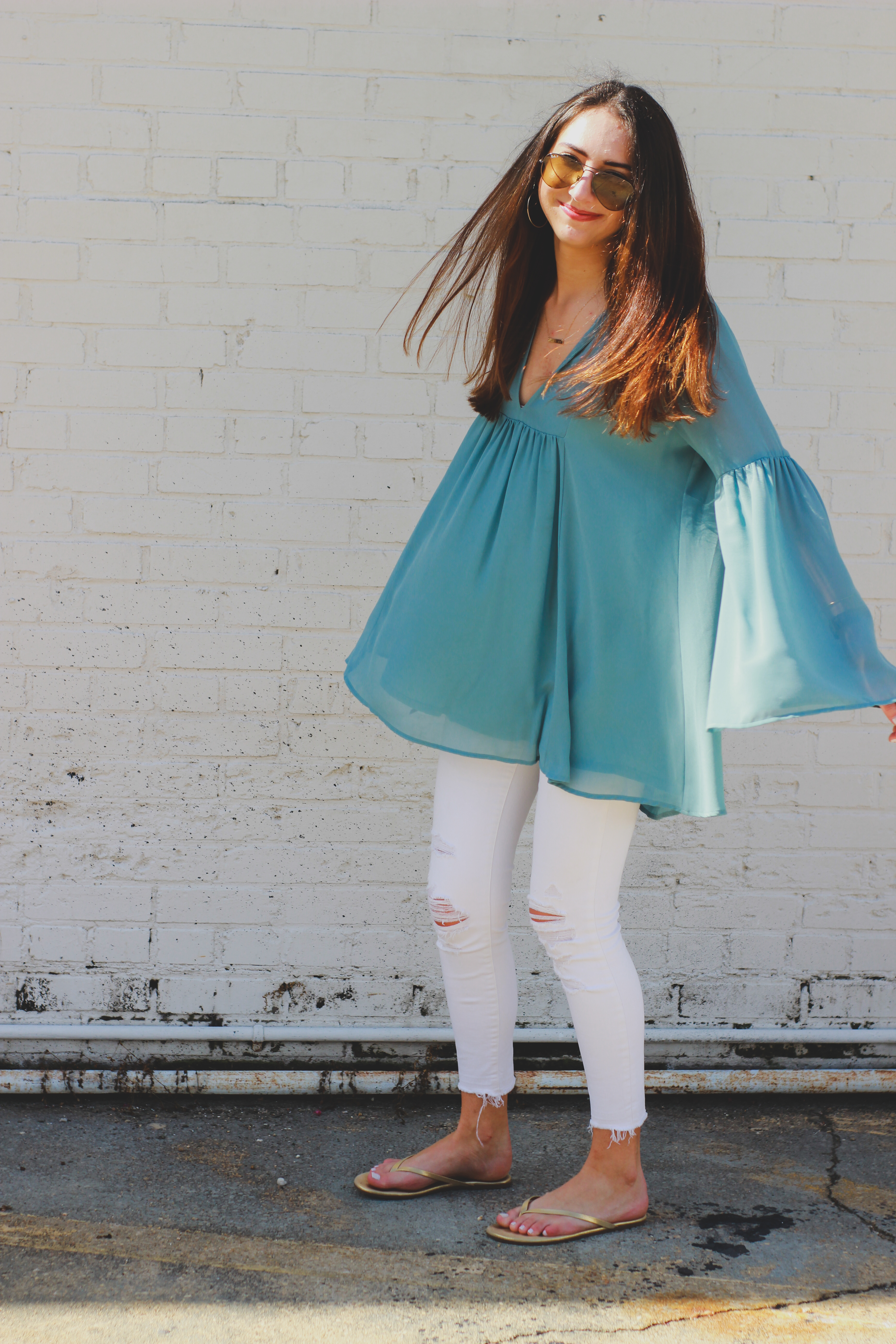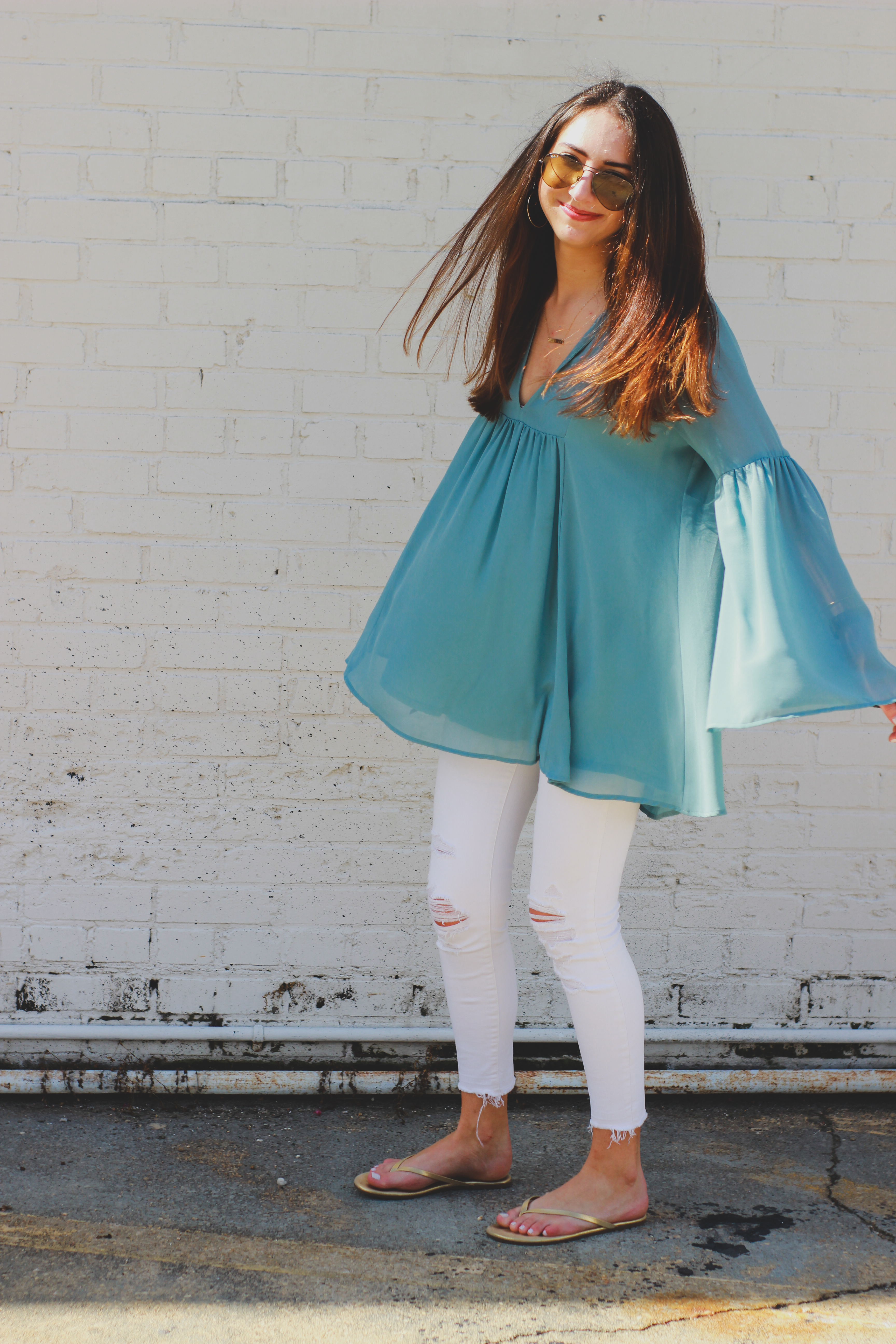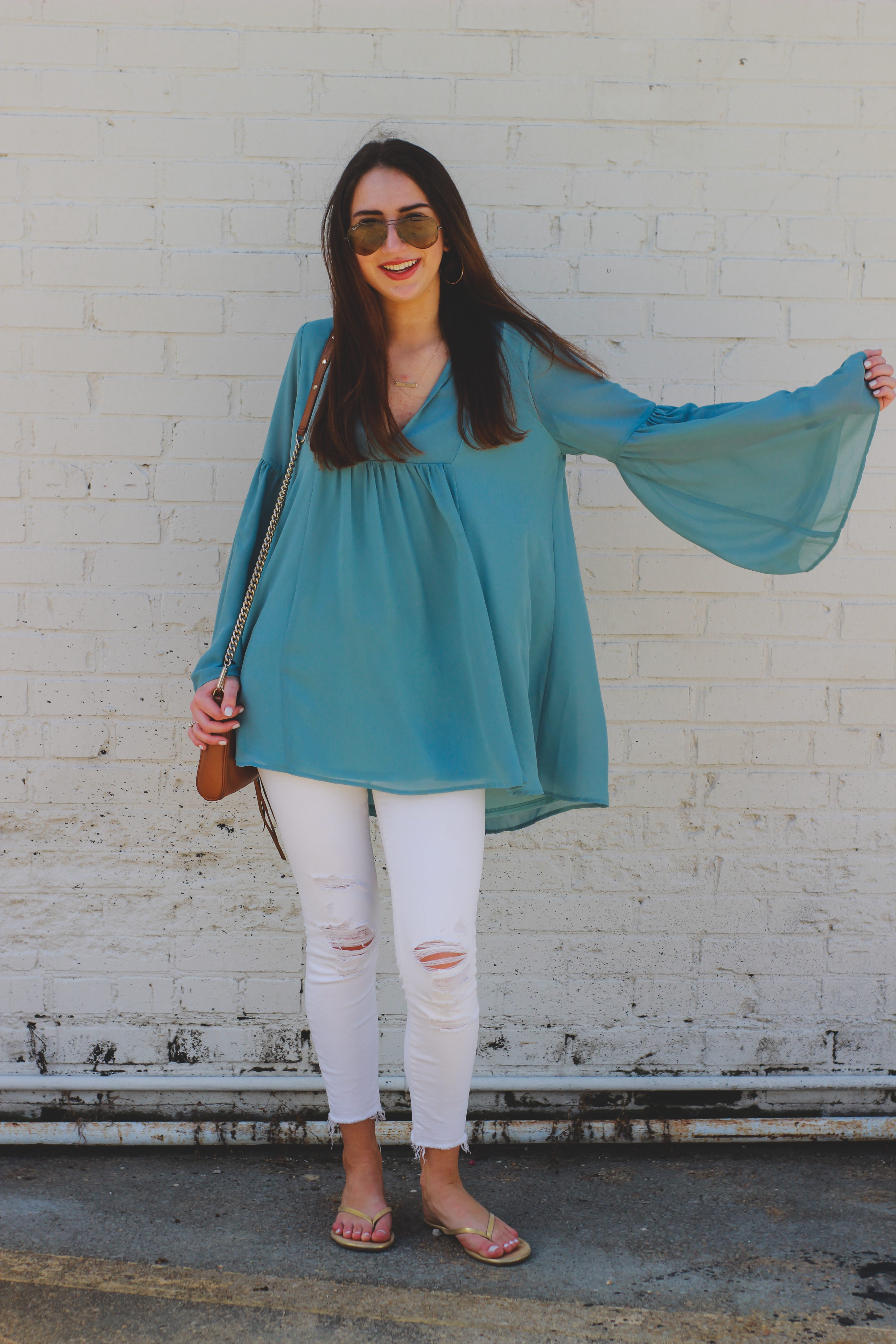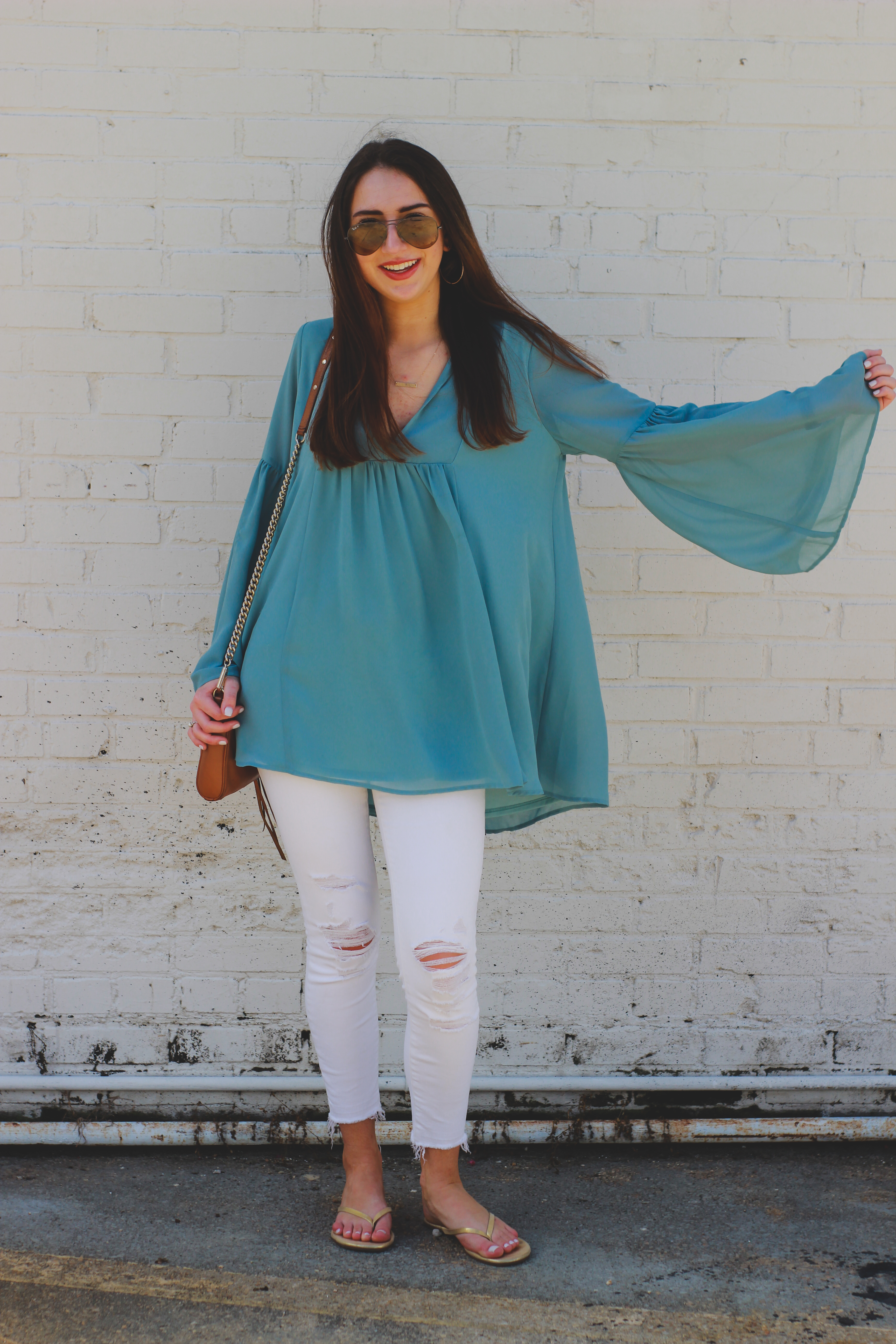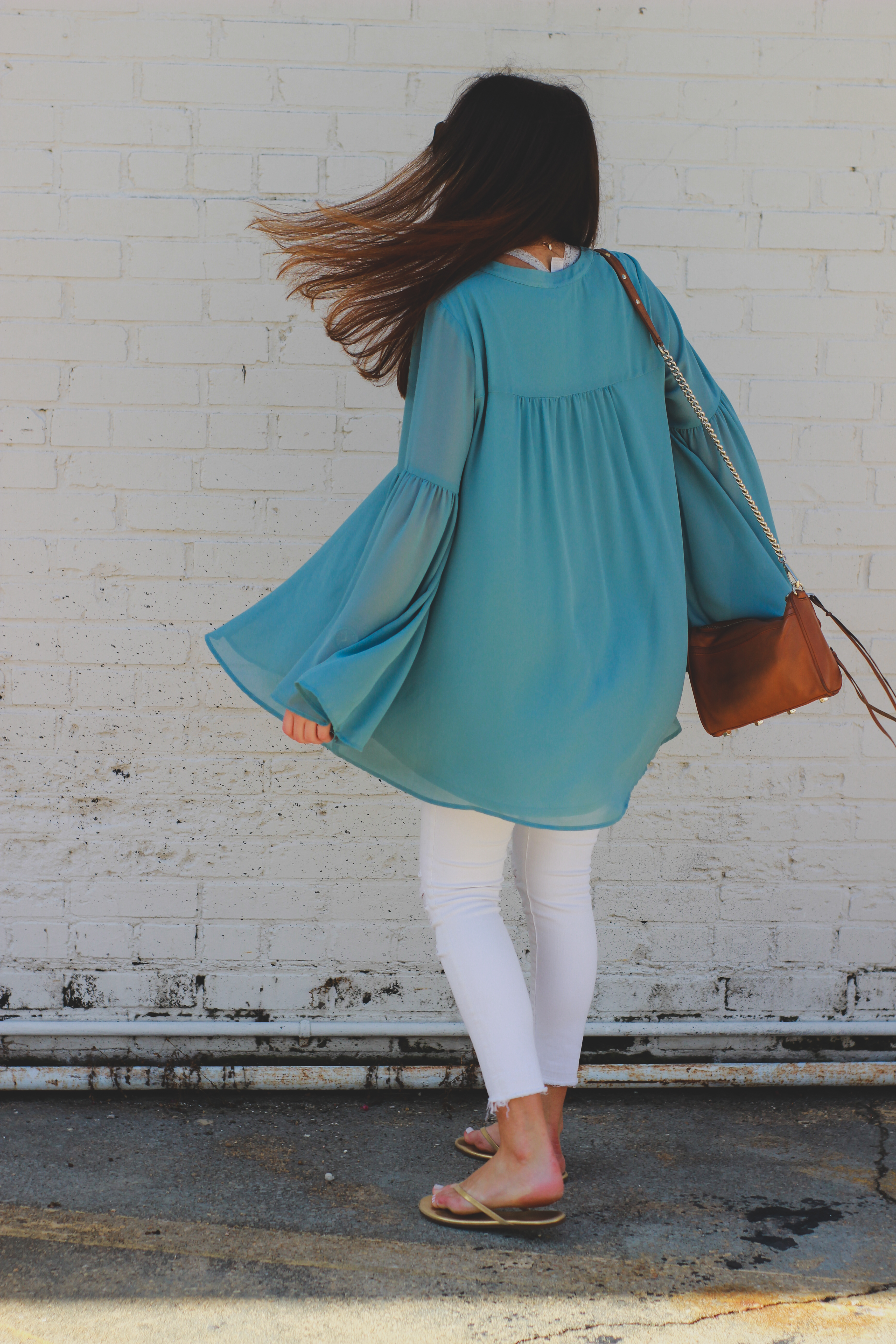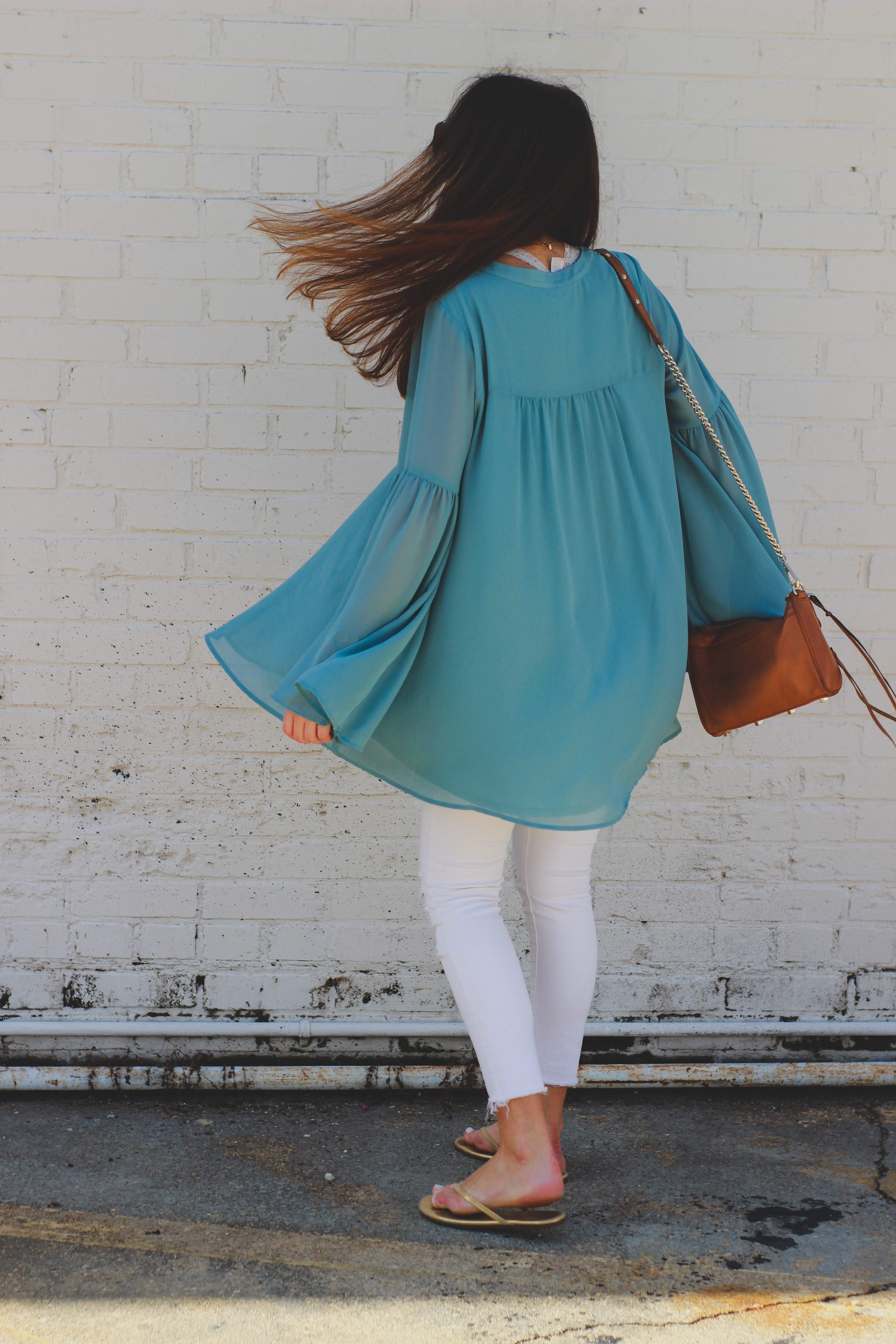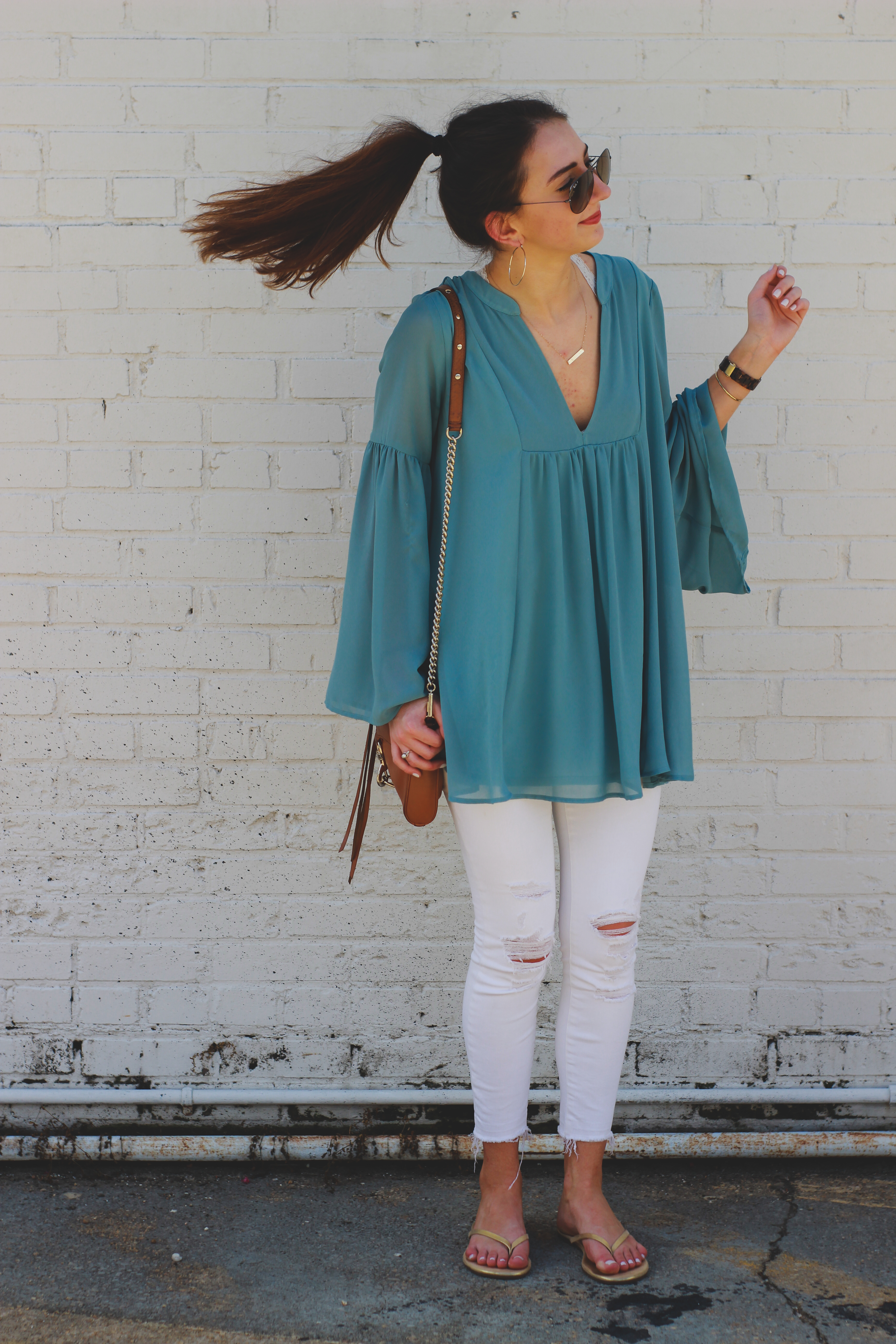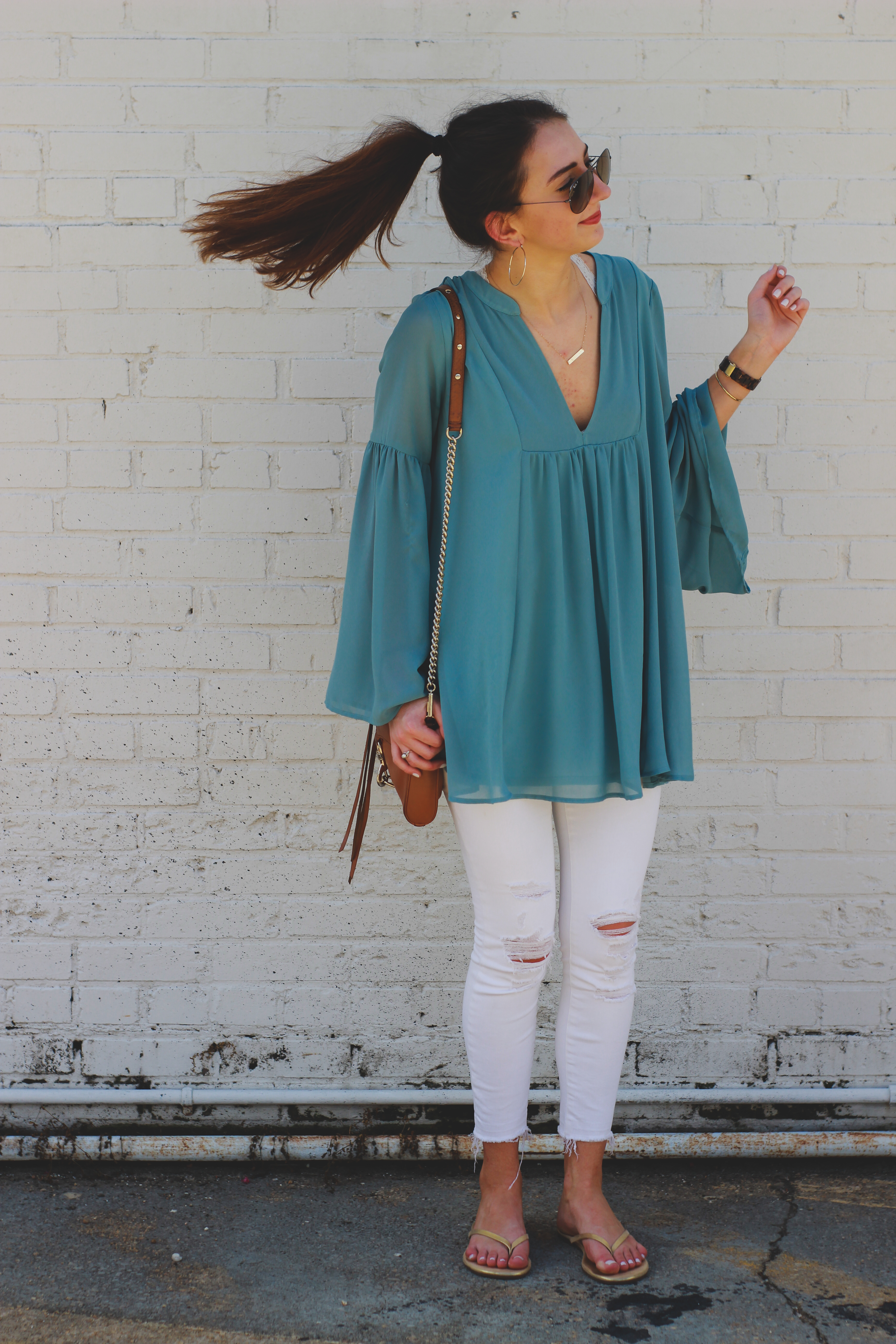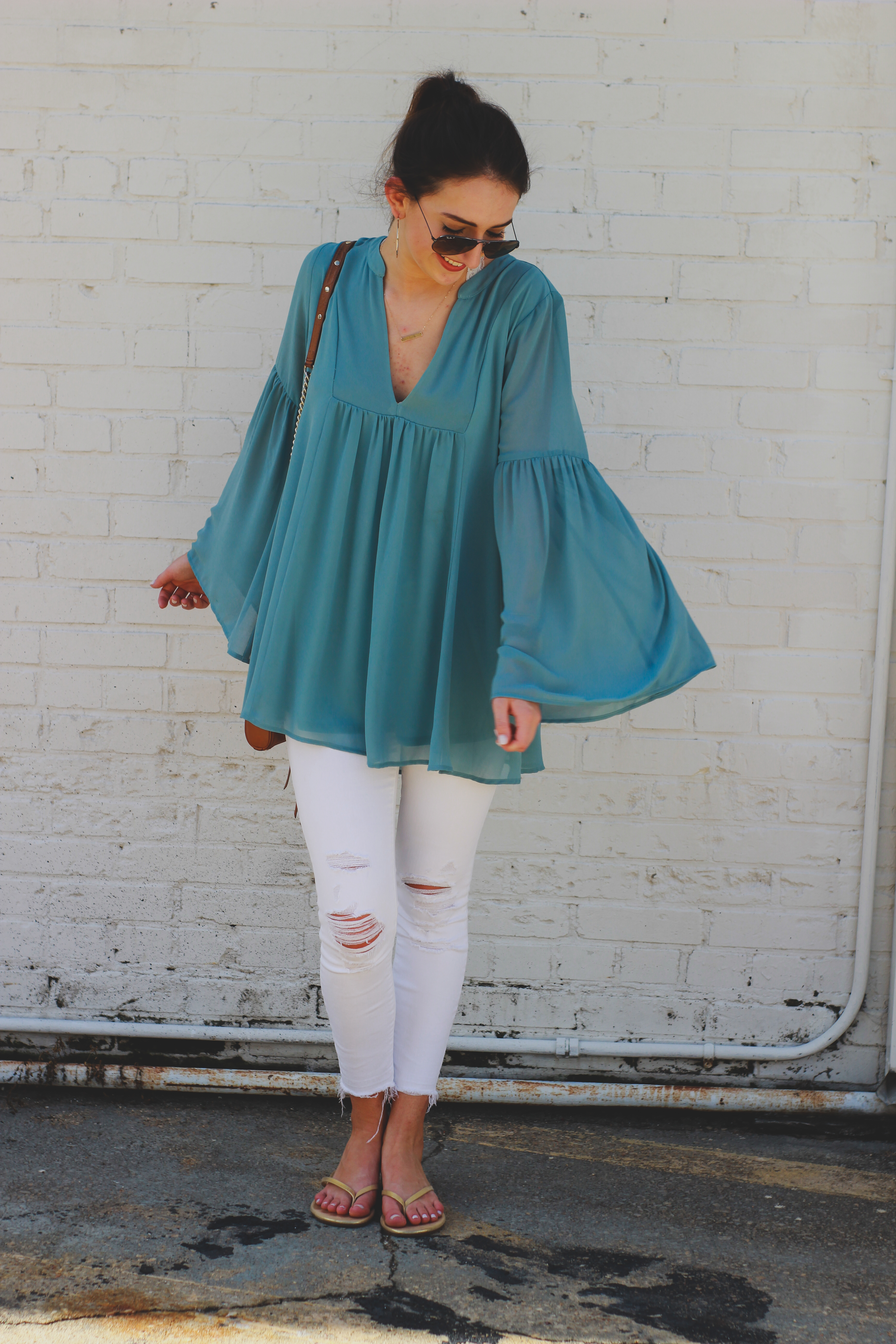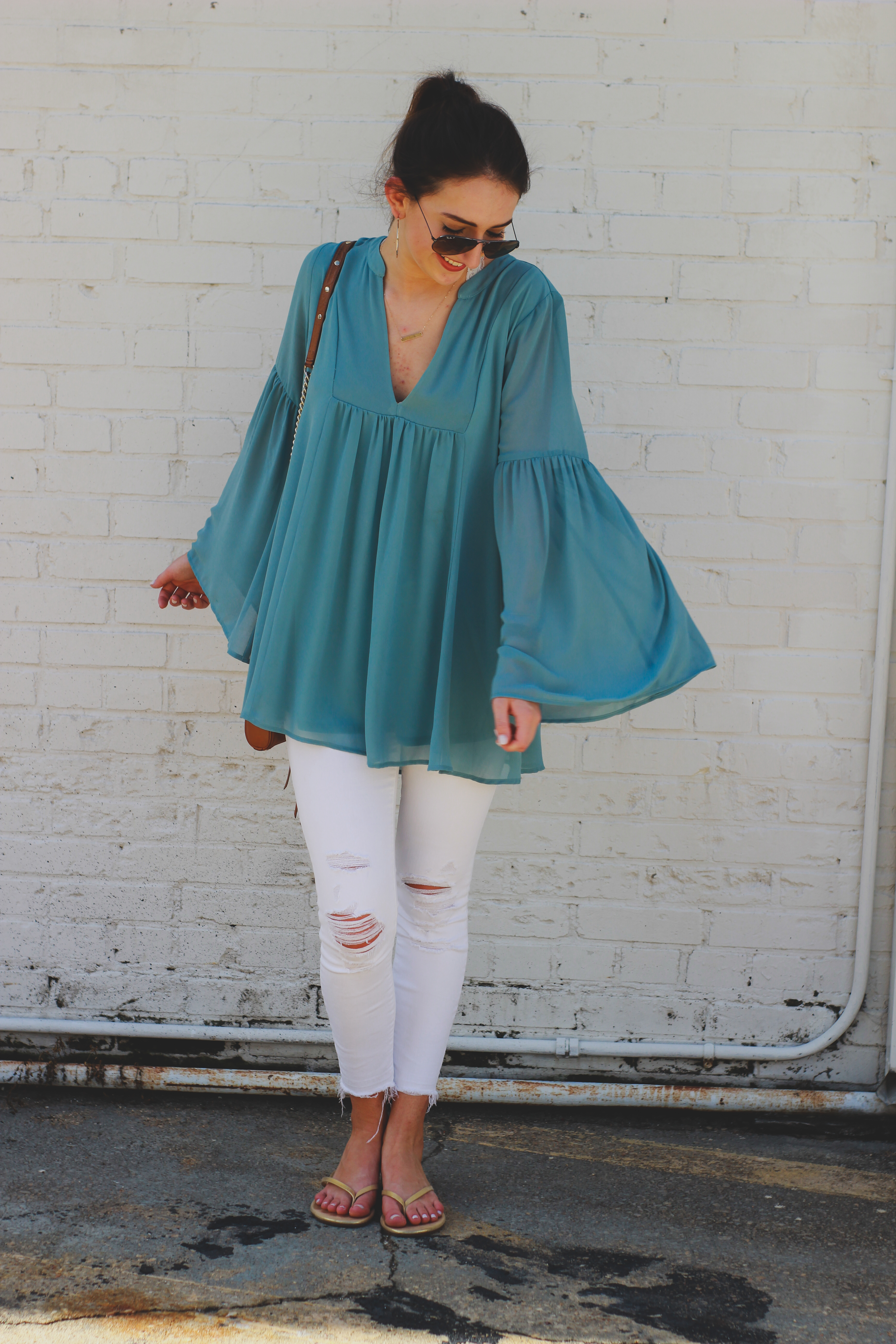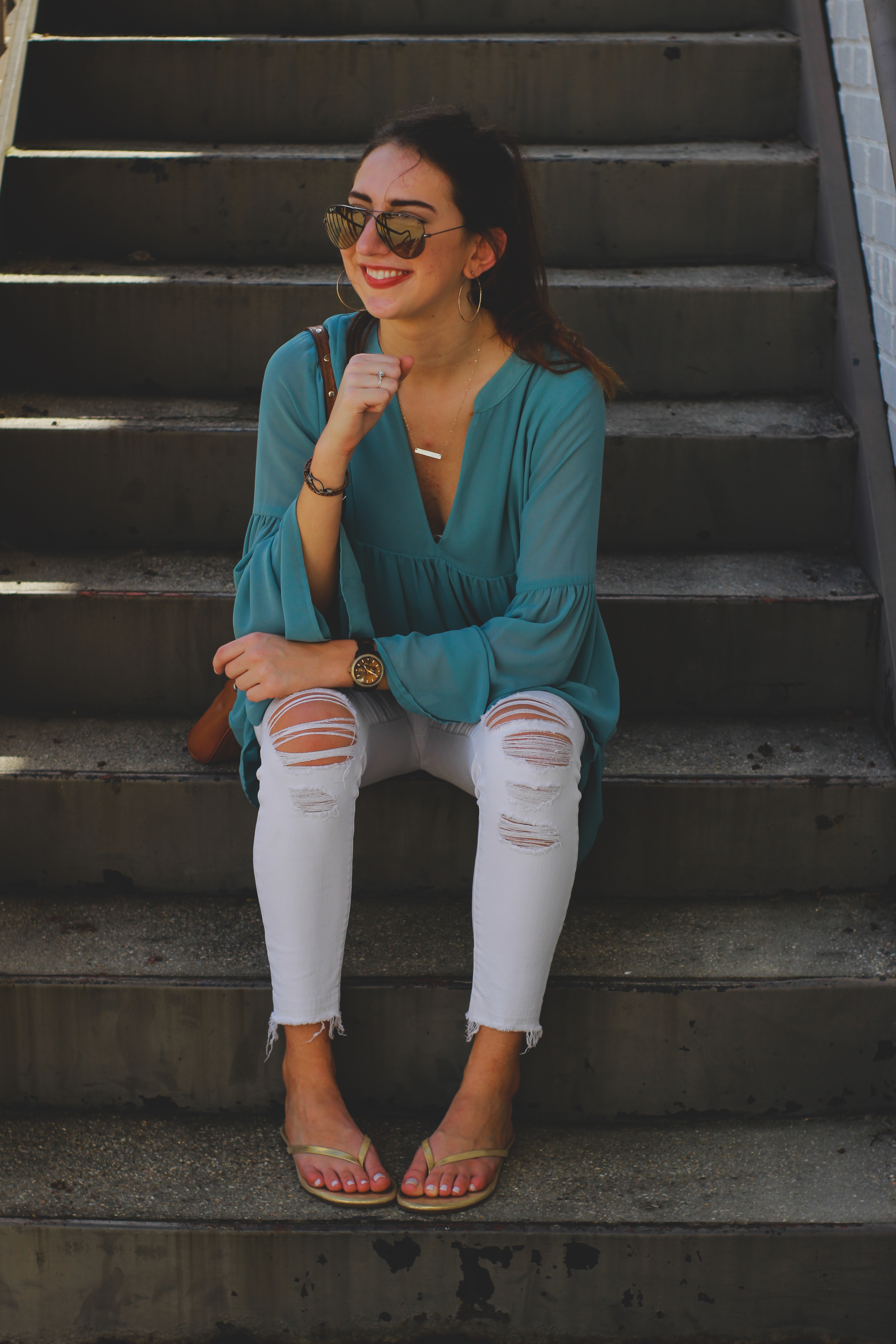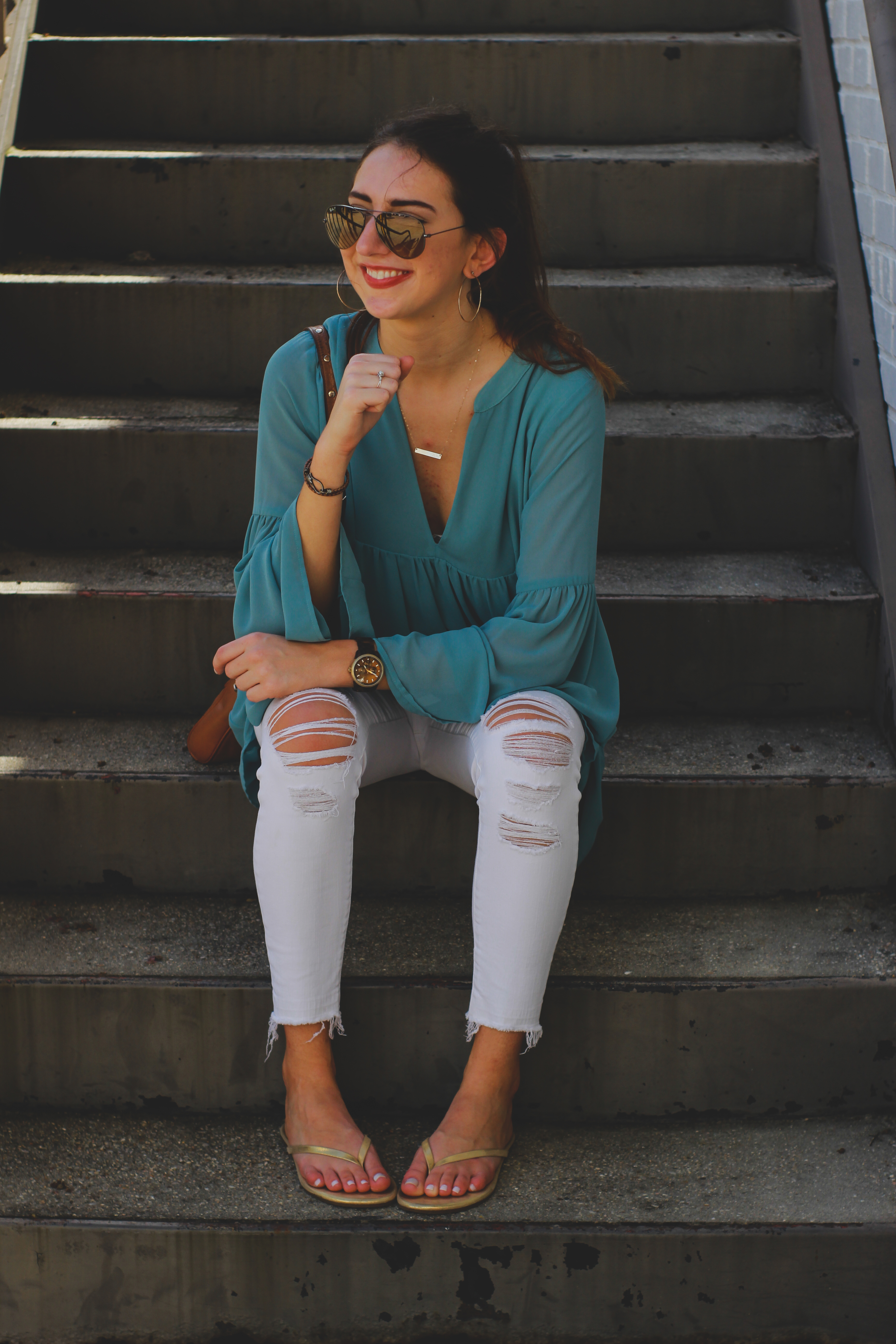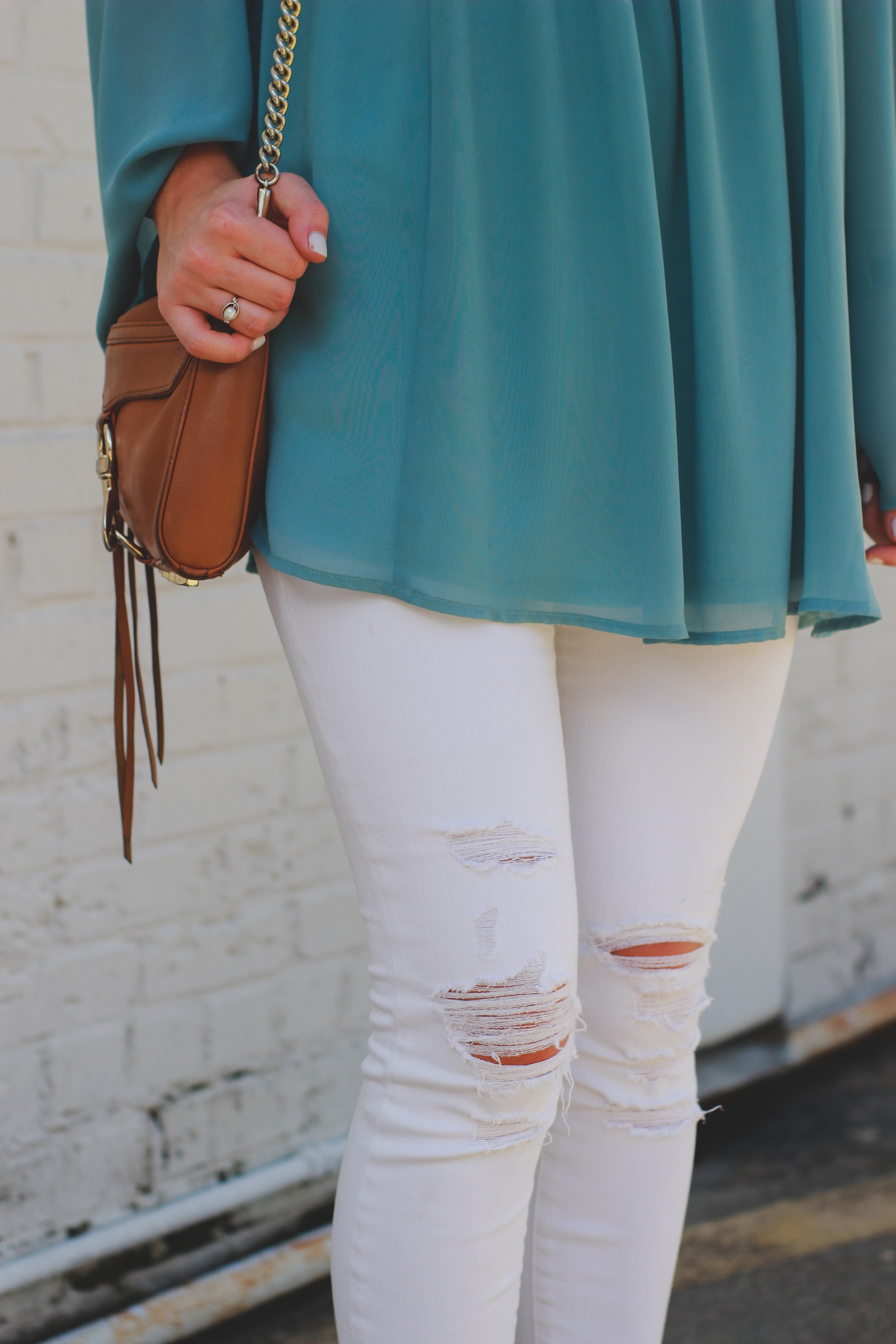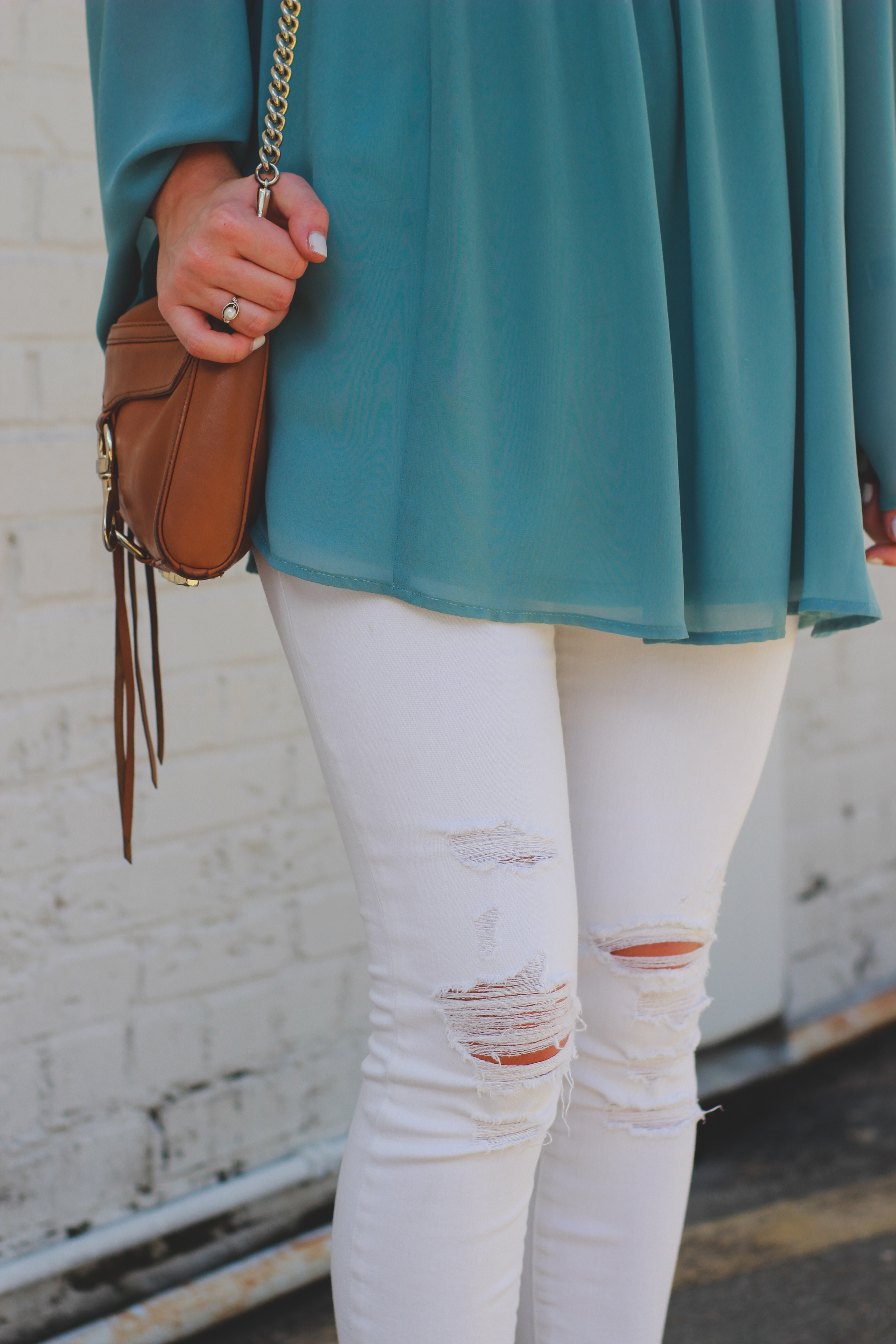 tunic | jeans (under $40) | tkees | crossbody | ray ban aviators
This summer I've definitely become a Show me your MuMu addict. Good thing I have two roommates who share that obsession with me and let me borrow their clothes (lol). I've got some Benji tees that are currently en route to me (so excited to style them). I digress though. While I like the printed pieces, I find that their solid ones are more versatile (and less memorable aka you can get away with them more haha). This tunic top is so great with jeans — white for summer and medium wash for winter. The flowy sleeves are so fun and I love the cut of the v-neck. This blue color is to die for!
I am always all about the white jeans and this pair I love because of all their distressing. They're super comfy and under $40! Y'all know I love me some Old Navy jeans. I'll link my favorite medium wash pair here (both under $40).
My shoes… oh my gosh my shoes. They are seriously my favorite shoes for the summer! So stinking comfy and they look good with everrryyything. The gold adds a nice metallic pop to the outfit too!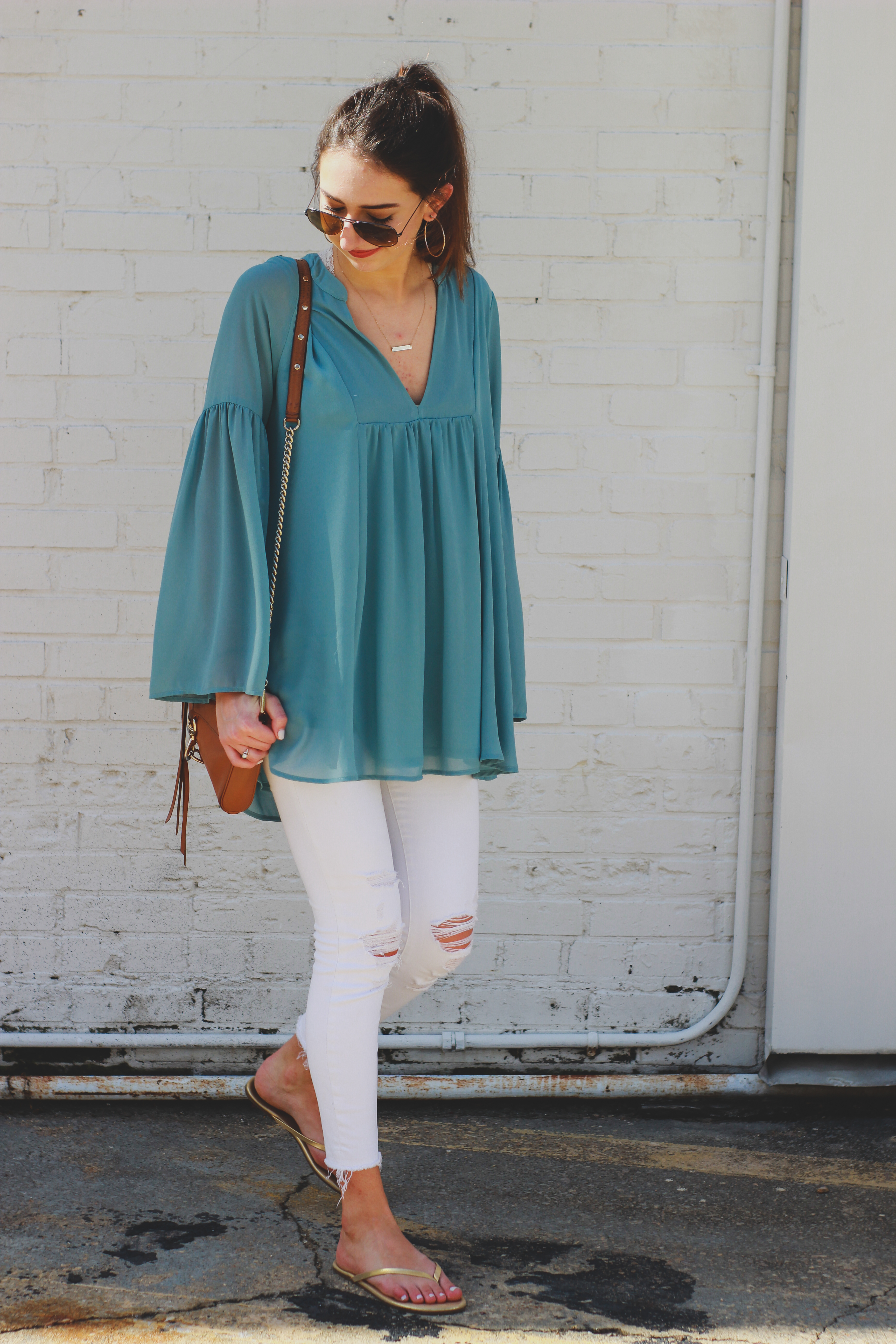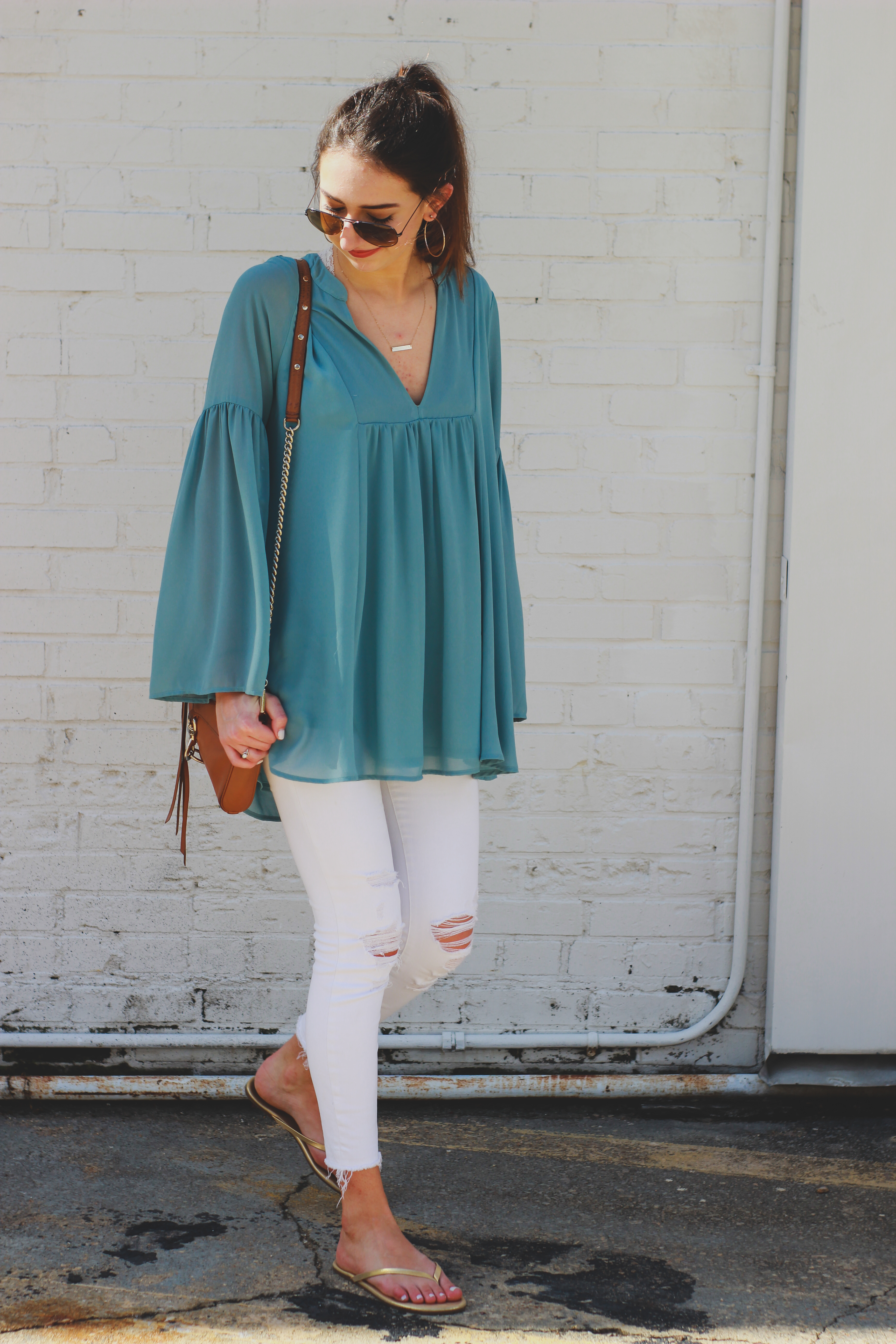 How to score Mumu without breaking the bank
Along with my recent obession, I have learned to shop THE SALES. It's amazing how many smaller boutiques and retailers have sales on MuMu. Fall merchandise is about to start rollin in so summer items are going on sale (including MuMu)! In addition to shopping boutiques, I check MuMu's sale section pretty frequently and there's normally some great stuff in there. If all else fails, you can get a Unidays discount for MuMu (10% off) for your full priced items! Ebay and Poshmark can be good too (ya might just have to do some searching) for gently used MuMu.
Is anyone else with me on being obsessed with Show me Your Mumu? Make me feel better and comment below!