Heller friends!! I'm coming at ya today with a topic I could gush about for hours — sneakers. They're comfy, stylish and I can't get enough of them. Since I am always ballin on a budget I set out to find some sneaks under $100.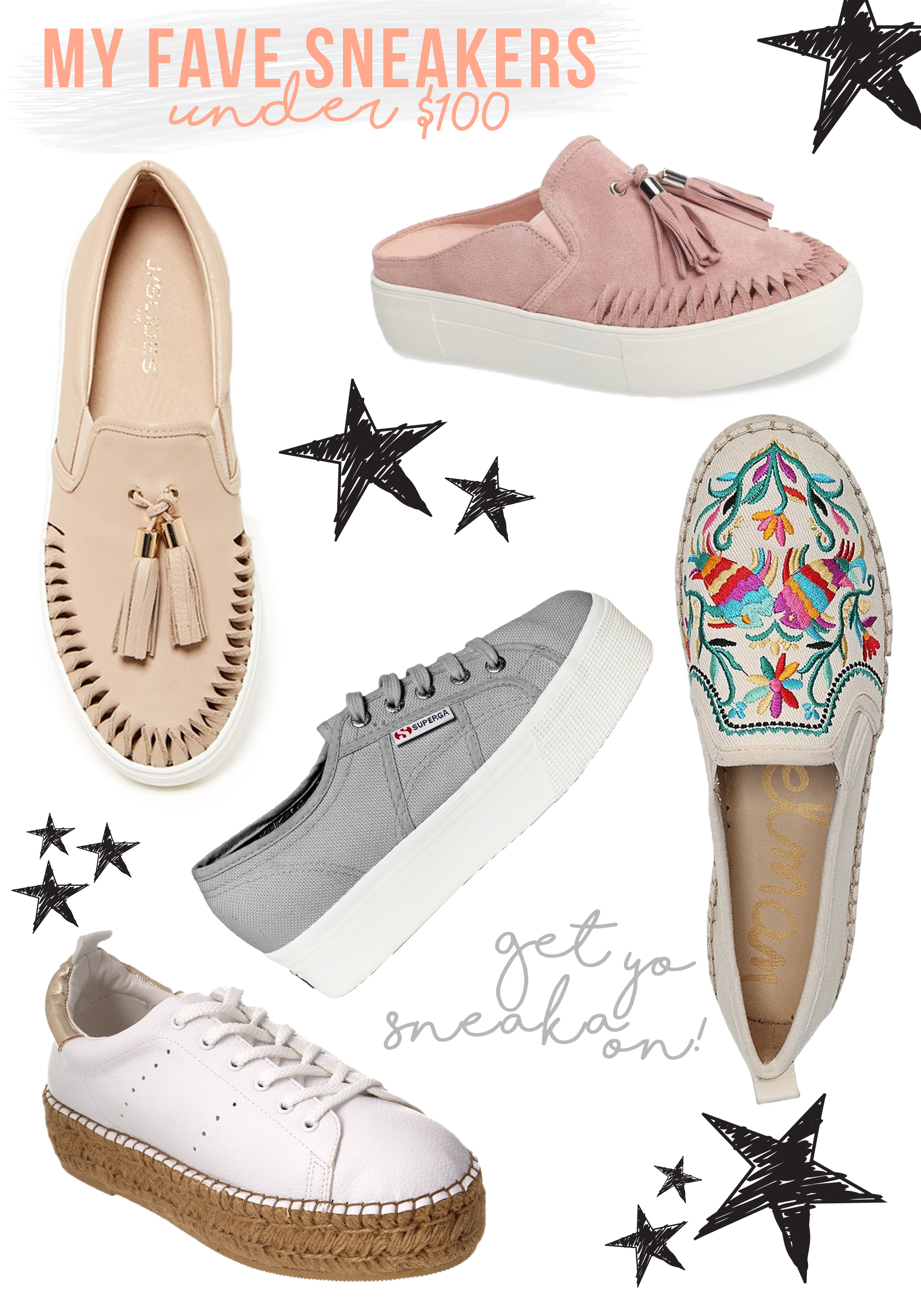 tassel sneakers // tassel slides // embroidered espadrille sneakers // superega platform sneakers // platform sneakers
These tassel sneakers are so bomb. They're really comfy and I love the flair that the tassels add to any outfit. Make sure ya check em out in the slide version too (good for those of y'all who that hate dealing with blistered Achilles).
So my love for espadrilles has not stopped since my first mention of them here, haha. I'm about to add these embroidered espadrilles to my cart because I cannot get over how stinking cute they are!! Ugh I'm imagining all the outfits I would wear with them… swoon!
Platform sneakers… you've seen them and you've probably stayed away but I'm here to tell ya embrace them. They are so dang FUN. I especially love the grey Supergas and I think I may pick them up because they would be a great class shoe.
Y'all hop on this sneaker train now. Leave me a comment below if you end up giving any of my picks a try!
Madison