June is just around the corner and I can't wait! May was awfully fun and actually a bit sad because I had to leave my fave place Baton Rouge for the summer. Now I'm home and working up a storm! I've just been getting back into the swing of things working 30-35ish hours a week (gotta make that money so I can save that money)! Let's recap my month of May…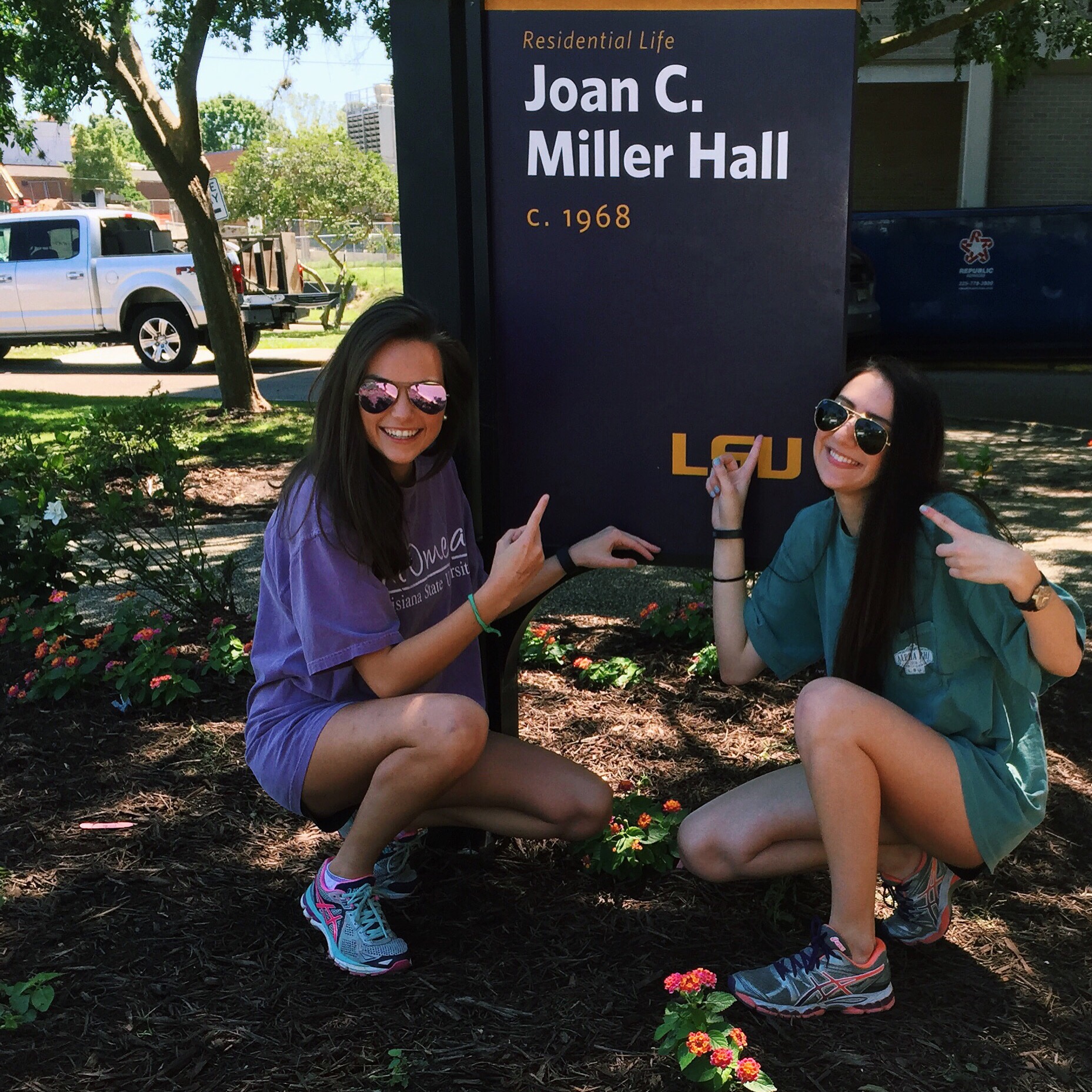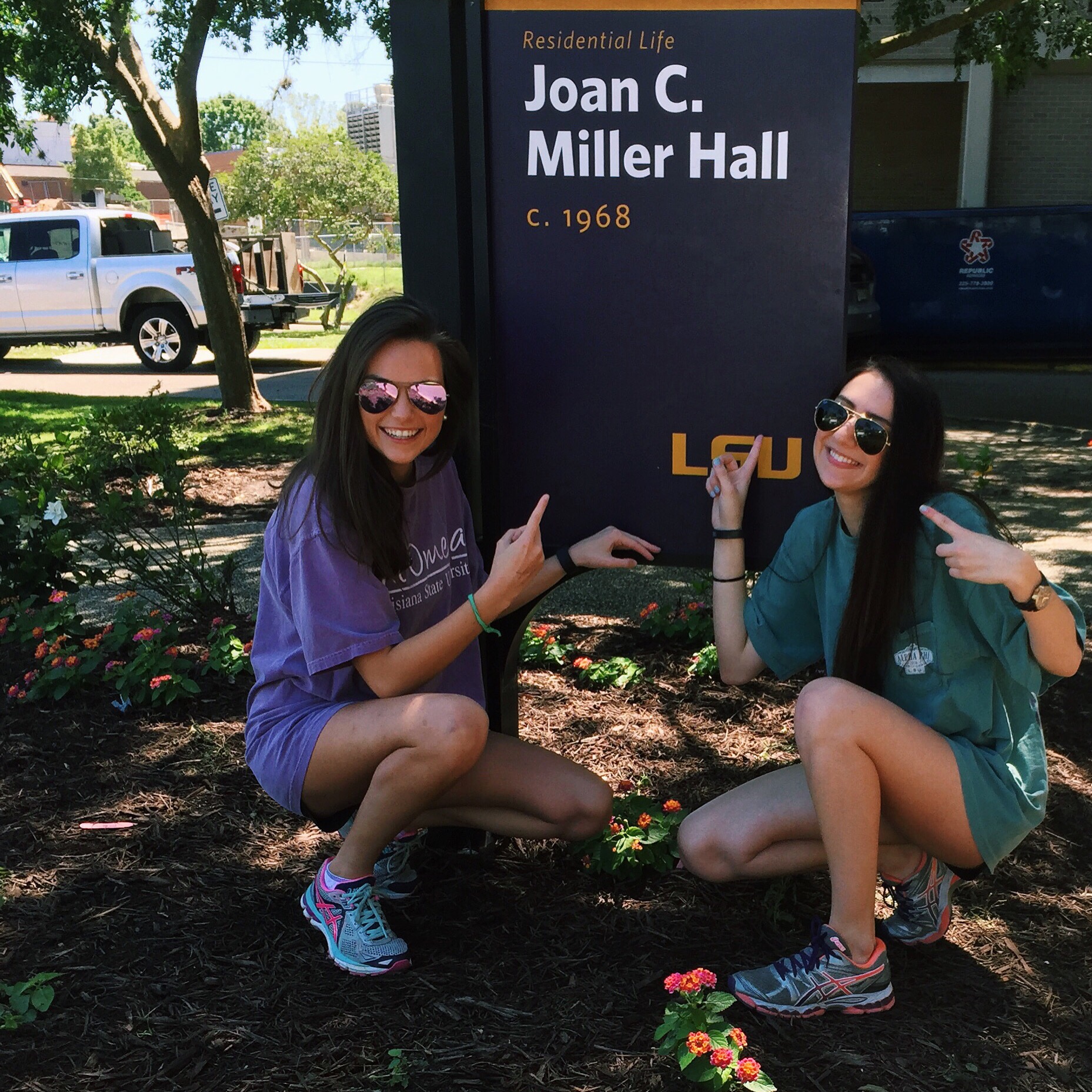 If y'all read my Freshman year recap you know I had a strong feelings towards my freshman dorm (RIP Joan, I'll love ya forever) and my roomie, Olive. We really did have the most amazing freshman year and I could not be more thankful!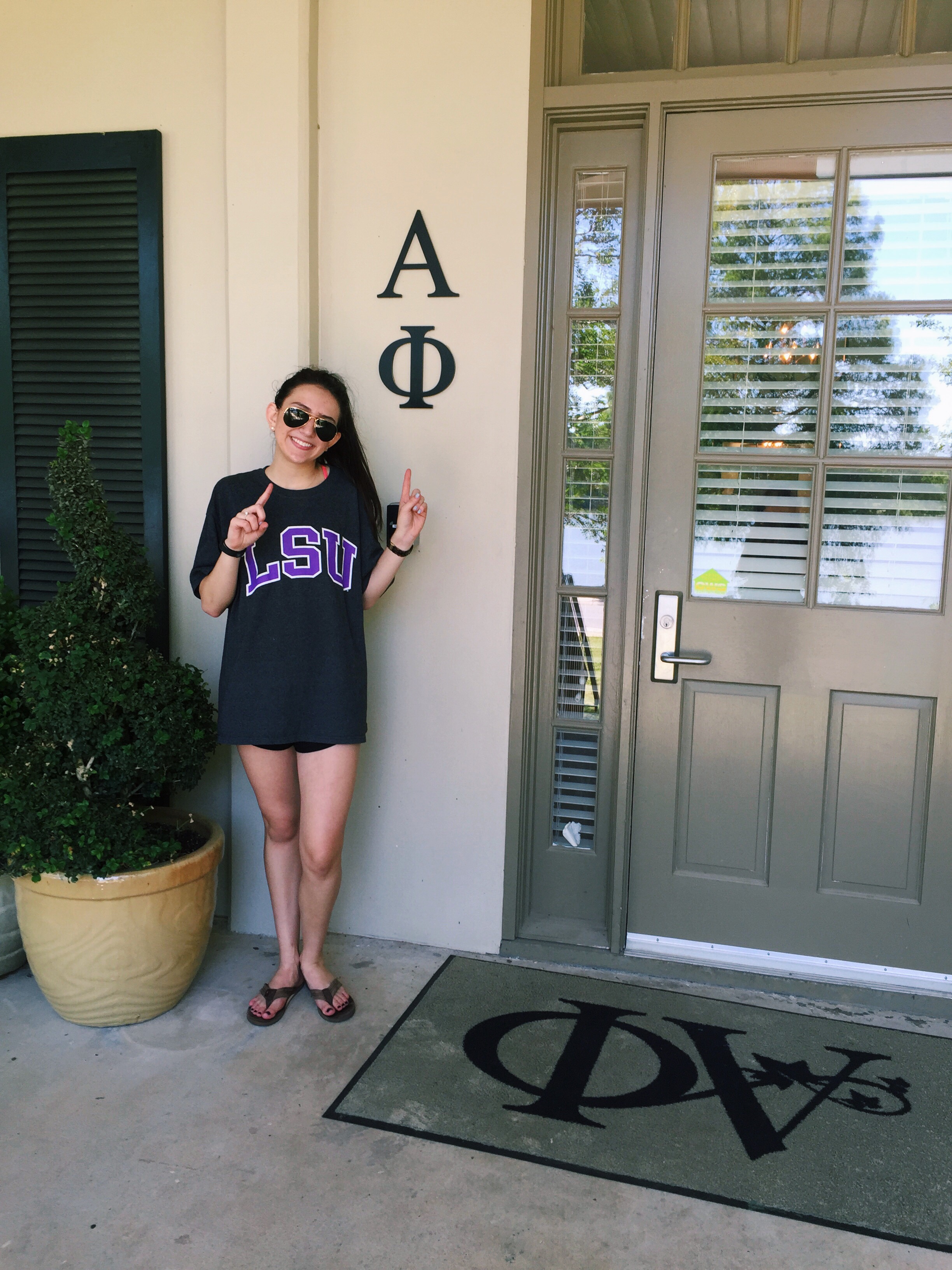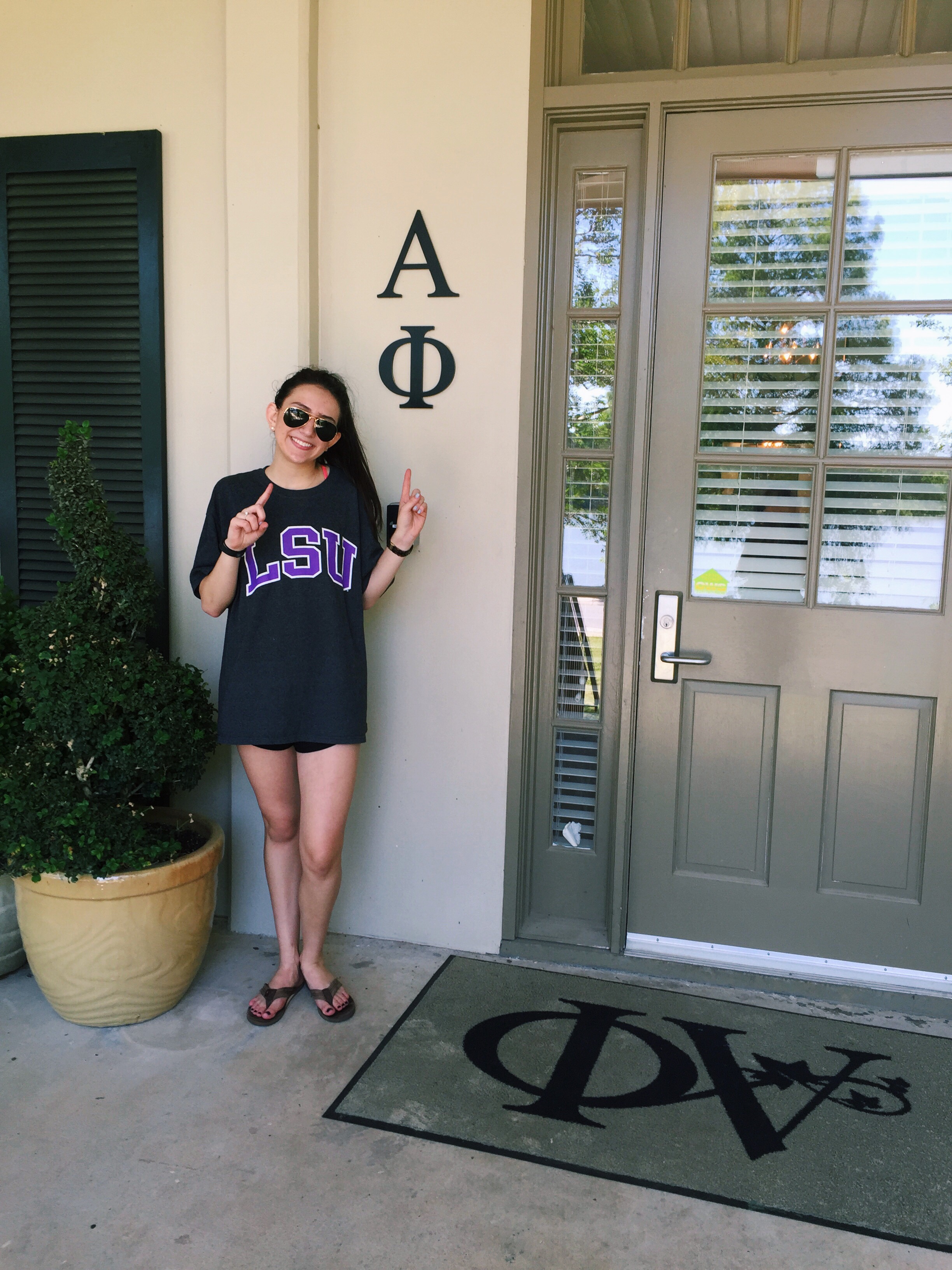 My Alpha Phi chapter is moving into a new home next year, so I had to say my goodbyes to our temporary home. What an amazing year it was! I'll never forget all the memories created in this house — aka pomping for 62.5 hours, eating alot of cereal, and printing a buttload of checks (lol).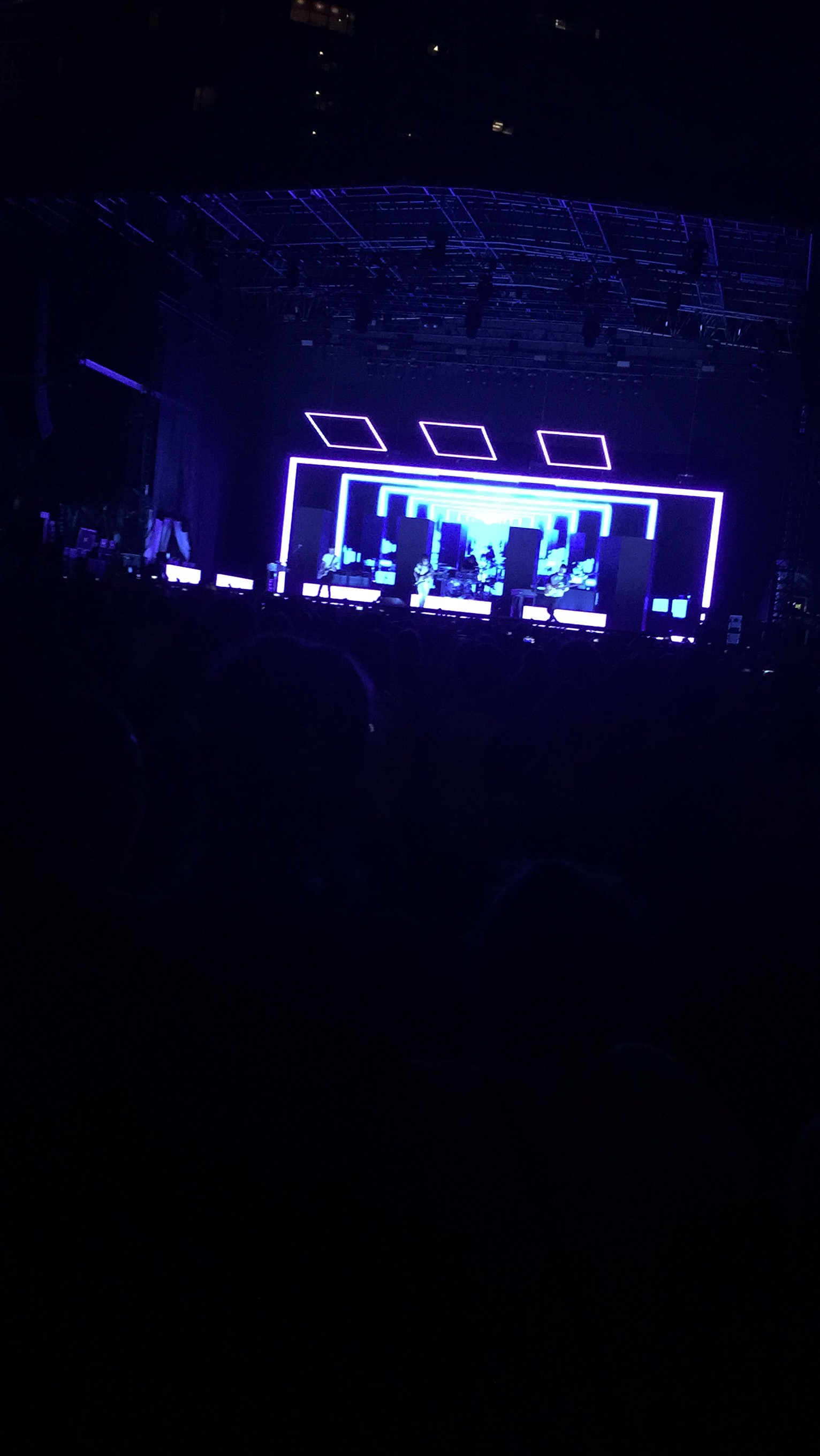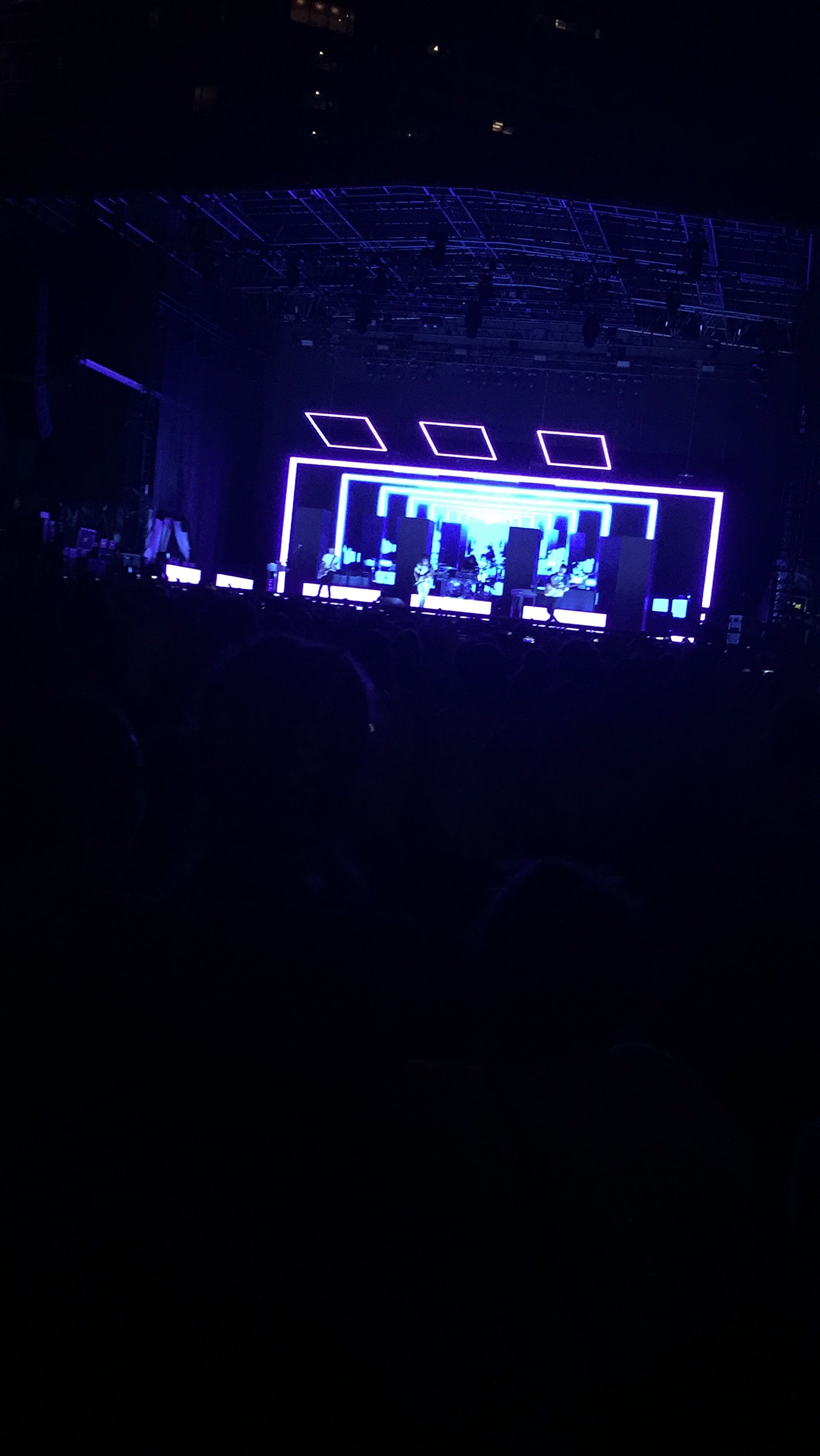 I kicked off the summer right with the 1975 concert in NOLA. They are one of my favorite bands and I was so delighted to be able to see them live with some pals. The lighting designer for their tour did a stellar job (as you can see) and every single song had different lighting to go along with it!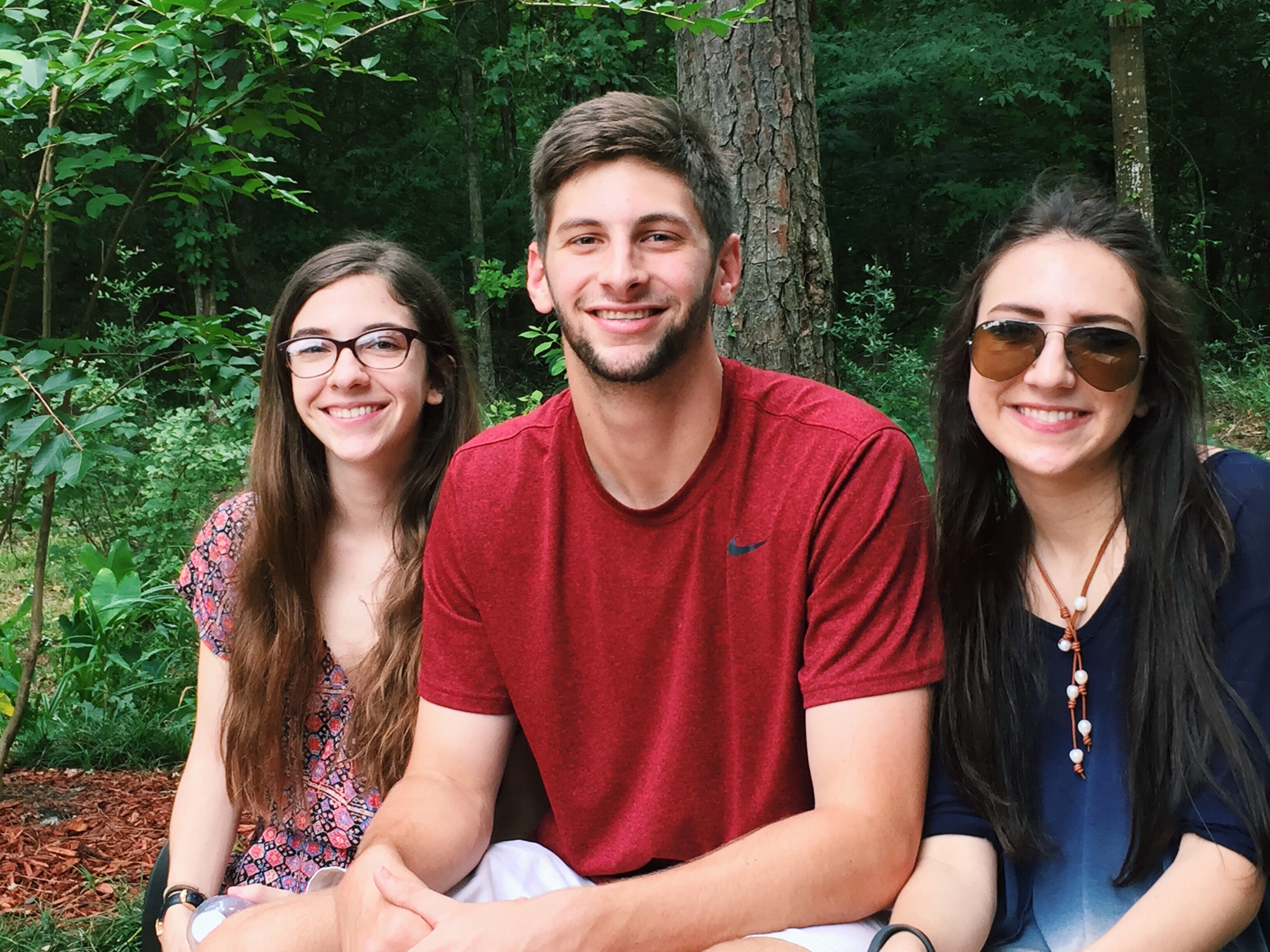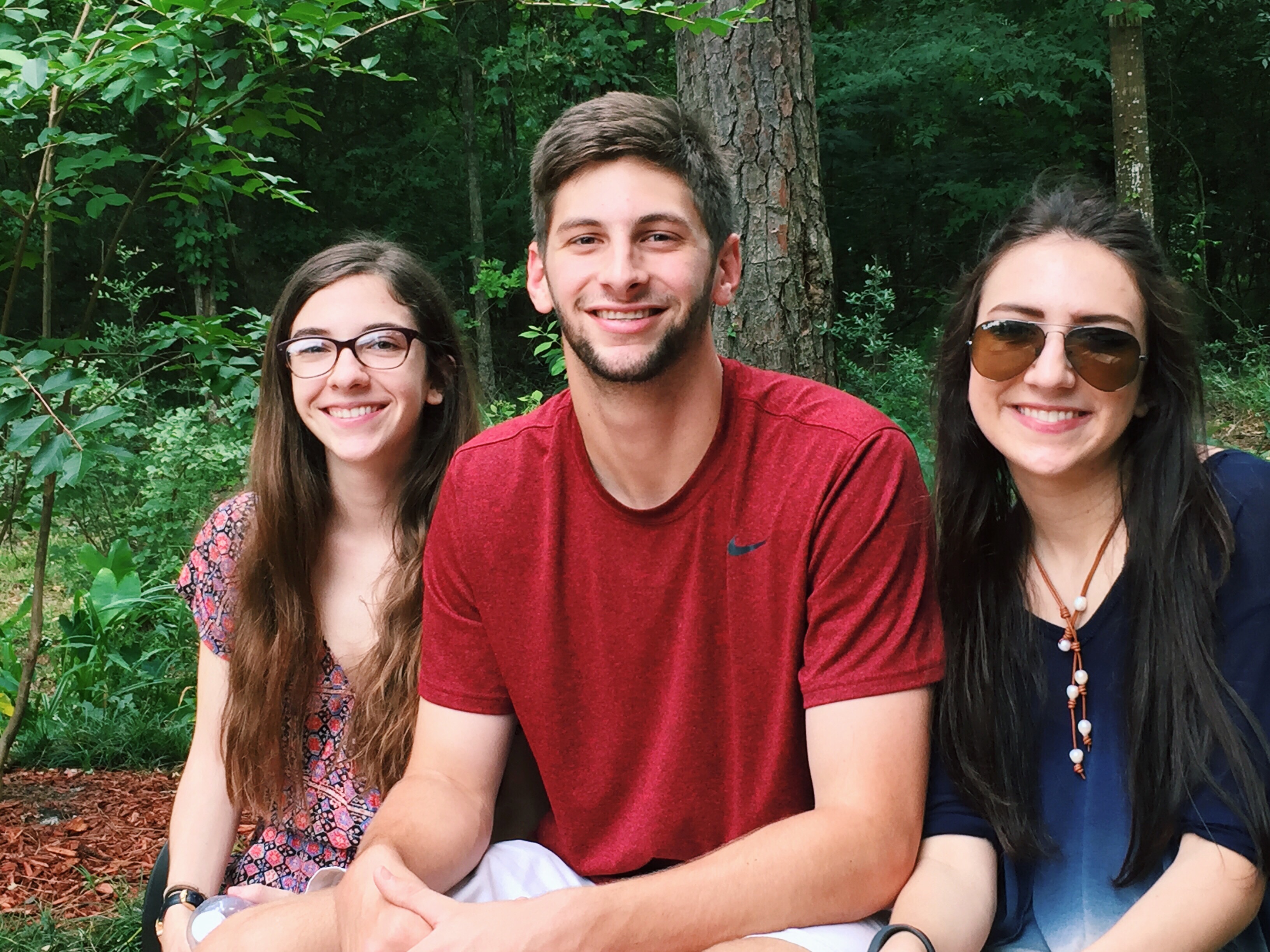 Like I mentioned in my Grad gifts under 40 post, graduation season brings crawfish boils galore! My cousin graduated from LSU and had a crawfish boil to celebrate! The whole fam had a great time, even my siblings, who I had to force to take a picture with me :-)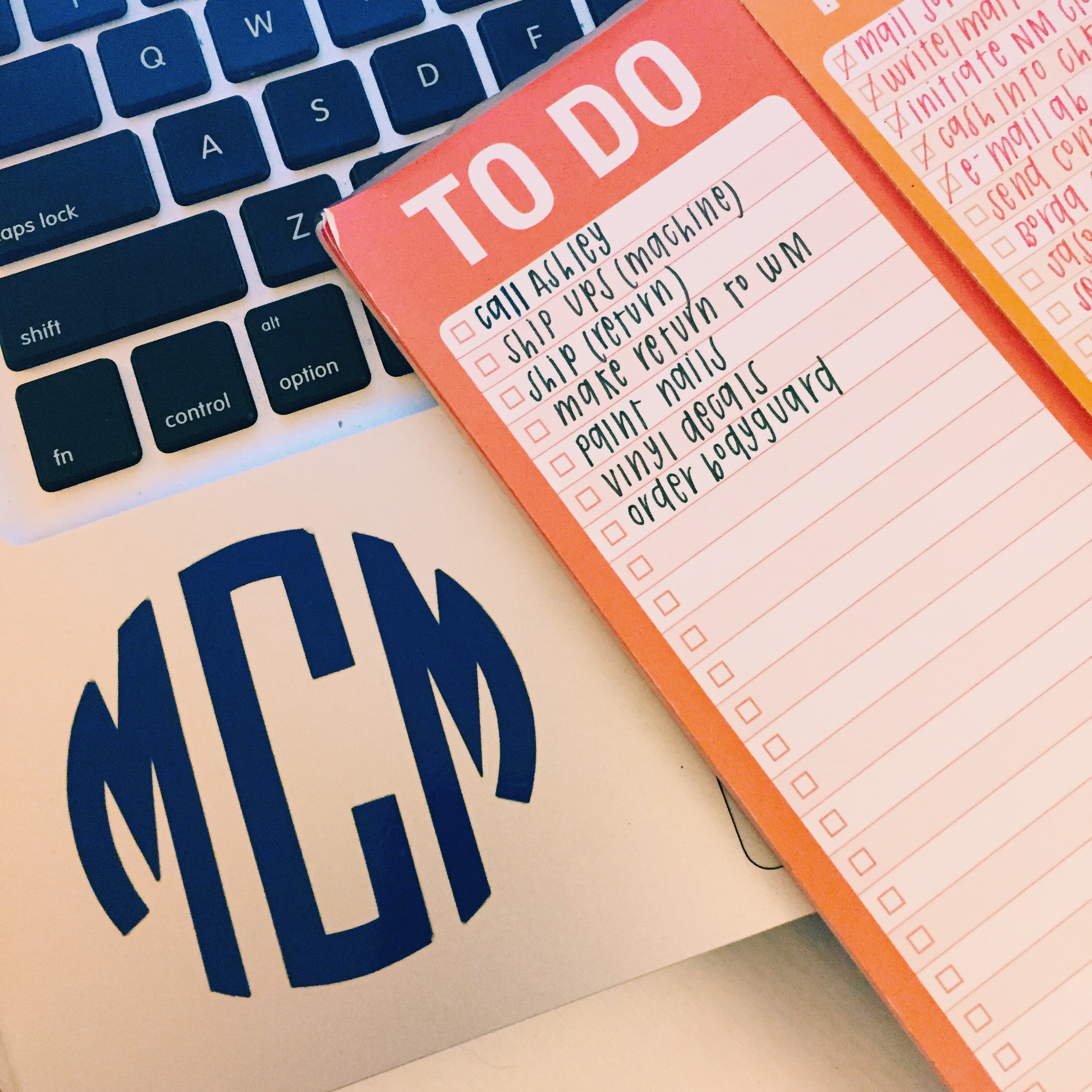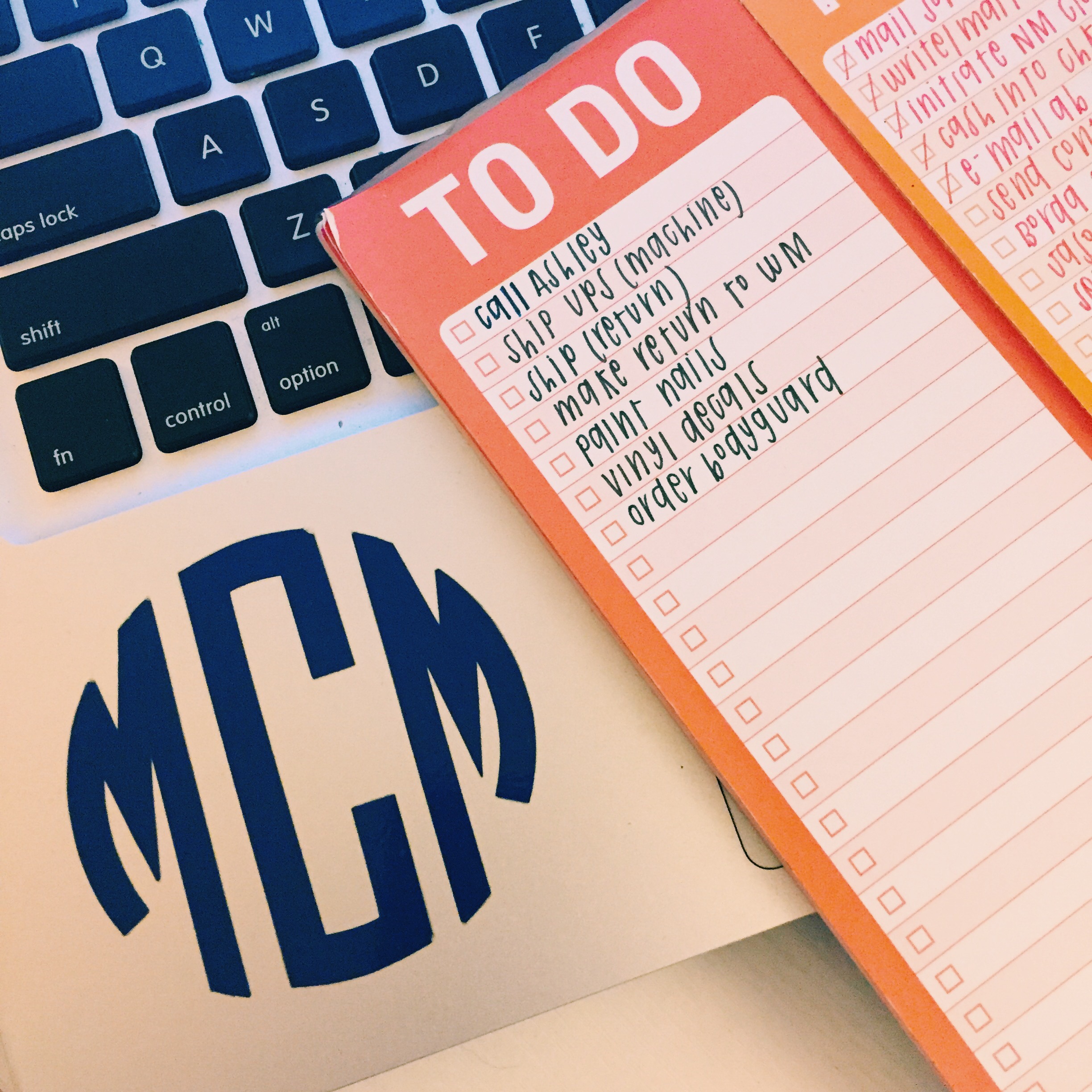 To-do lists are my thing no matter the time of year. During the summer, I work almost everyday and alot of my free time is devoted to Alpha Phi so I have to keep myself organized. This adorable to-do list is a savior.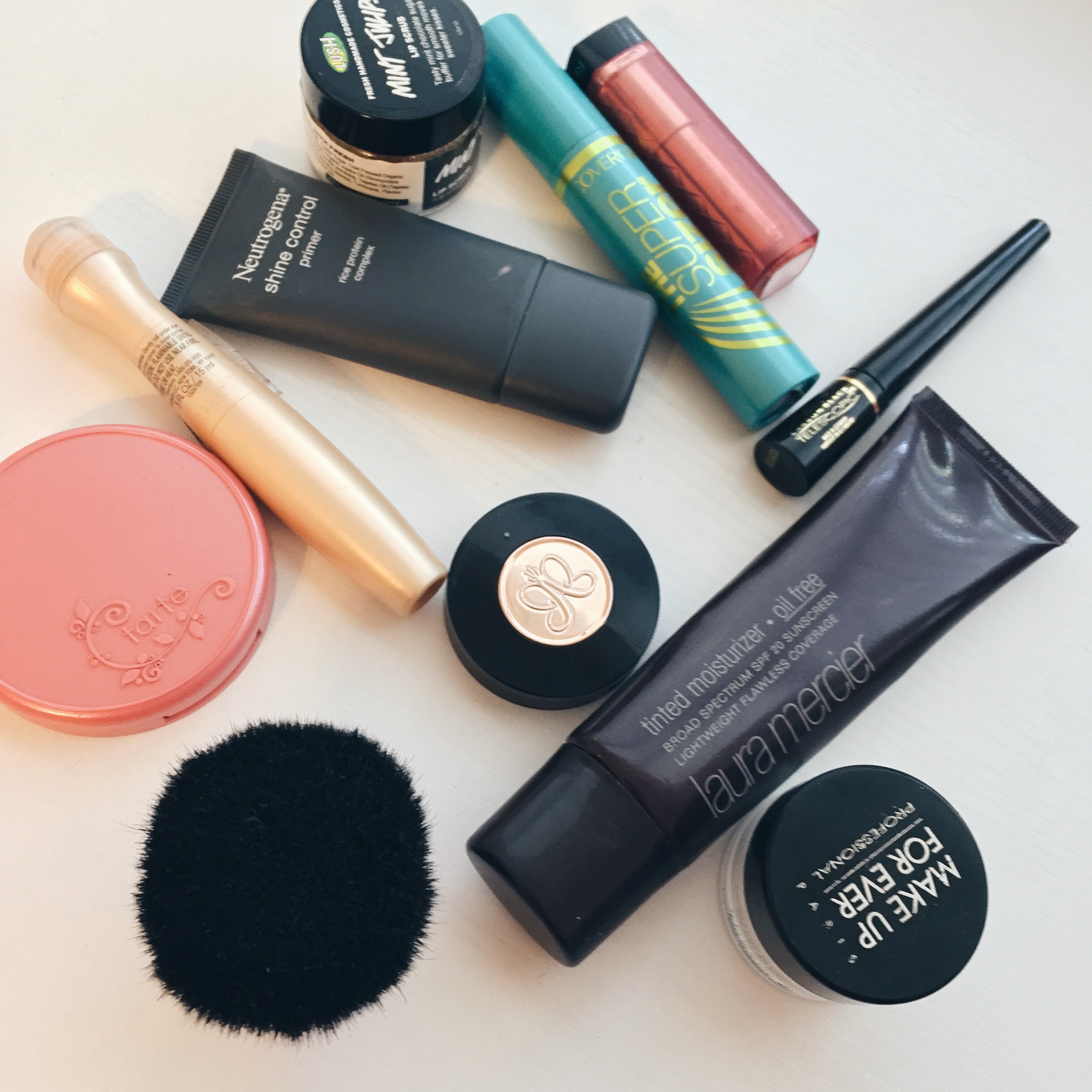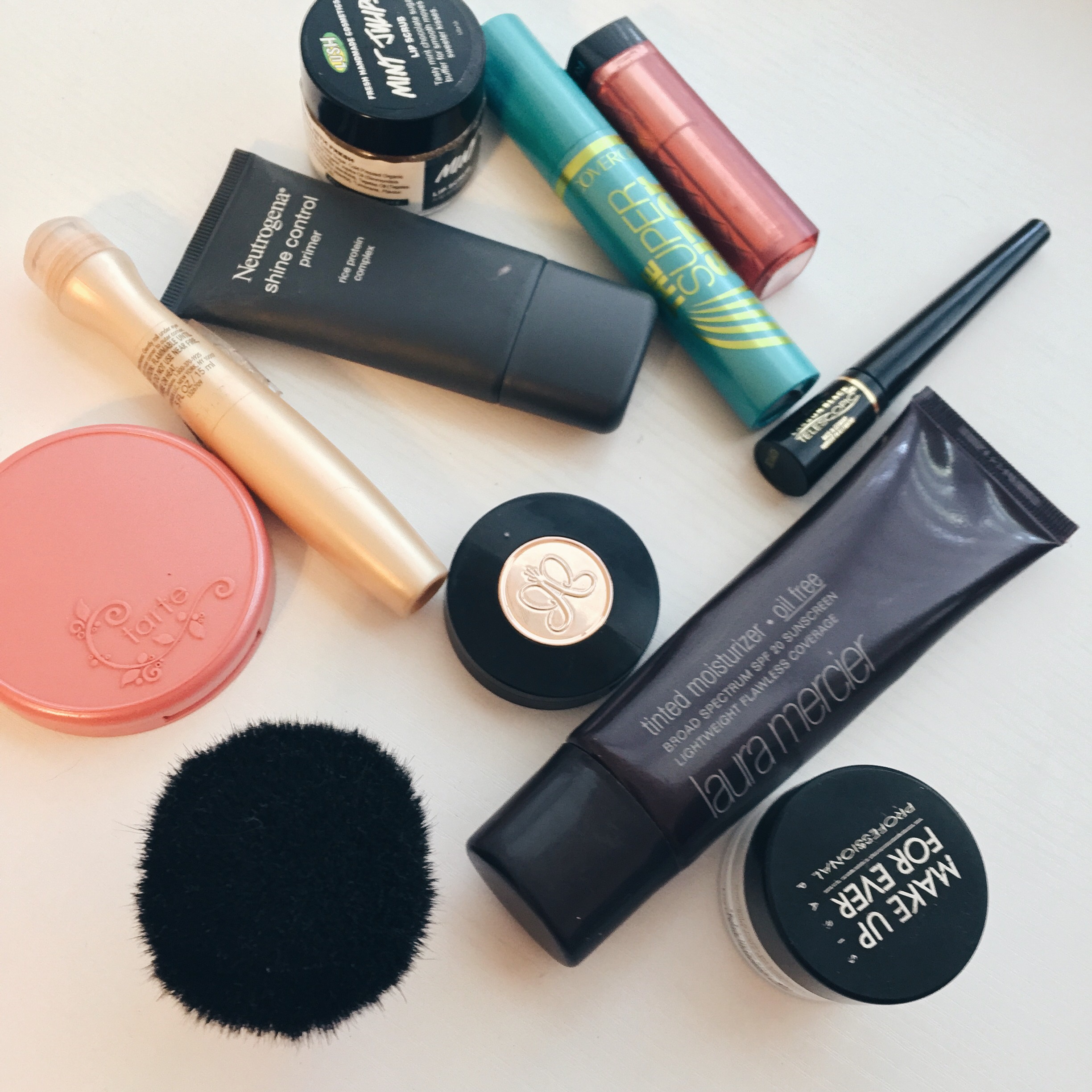 My everyday makeup has been pretty simple this month. I've been sticking to the basics with my tried and true products. Here's a sneak peek of what I use. Would y'all like to see an everyday makeup post?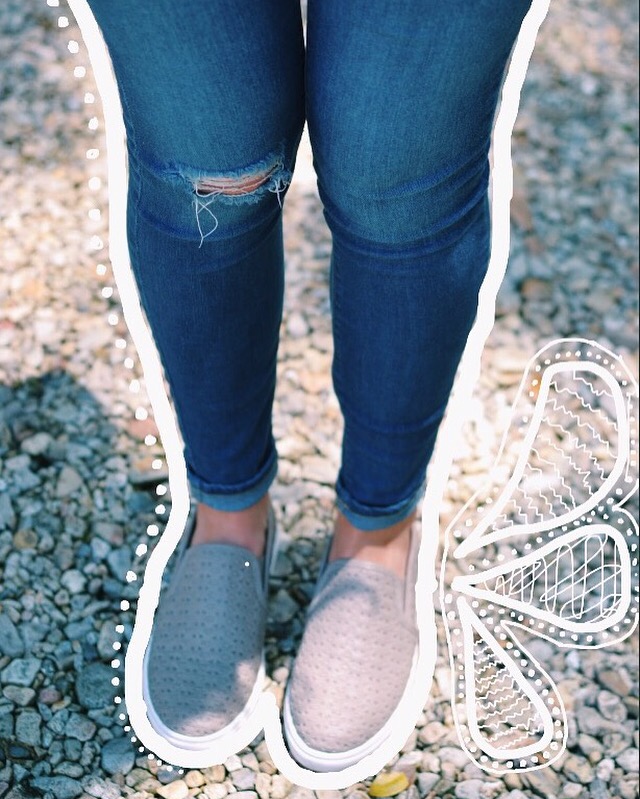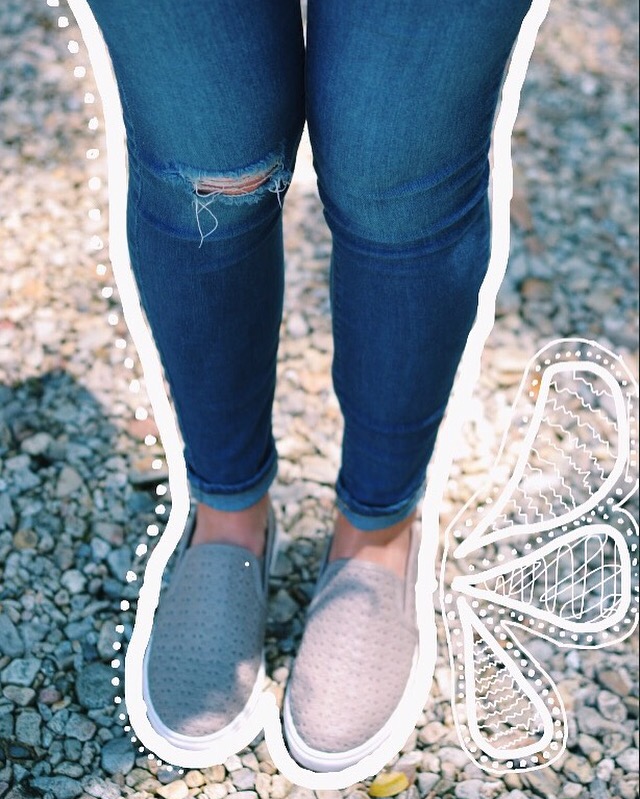 Officially obsessed with this fun effect for my Instagram pics. It's an app called YouDoodle and you can draw on your pictures. This editing took me a solid 45 minutes, but it turned out so stinking cute I thought it was worth it. This picture is from my post on 2 ways to style summer sneakers. PS: get you some Steve Madden slip ons — they are super comfy!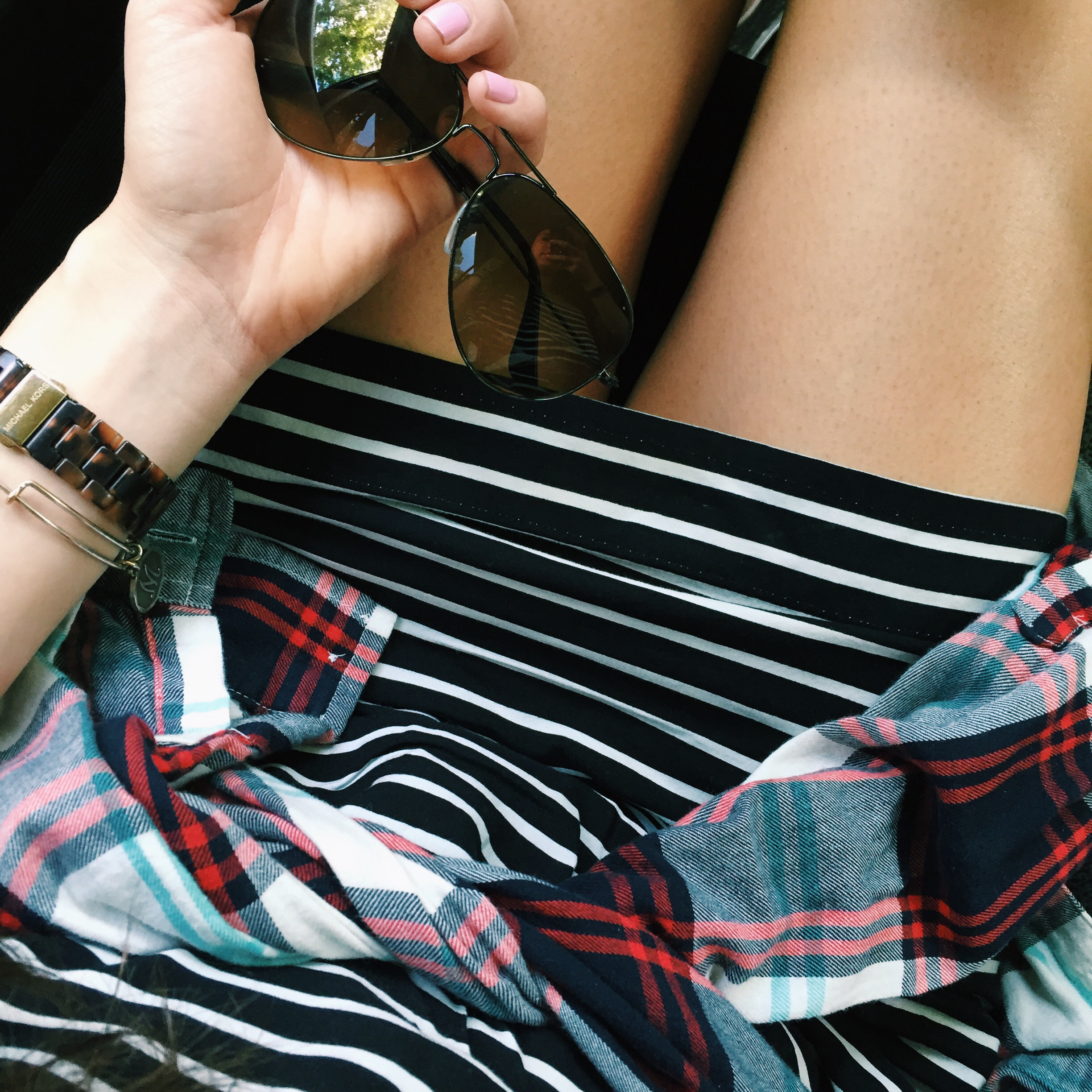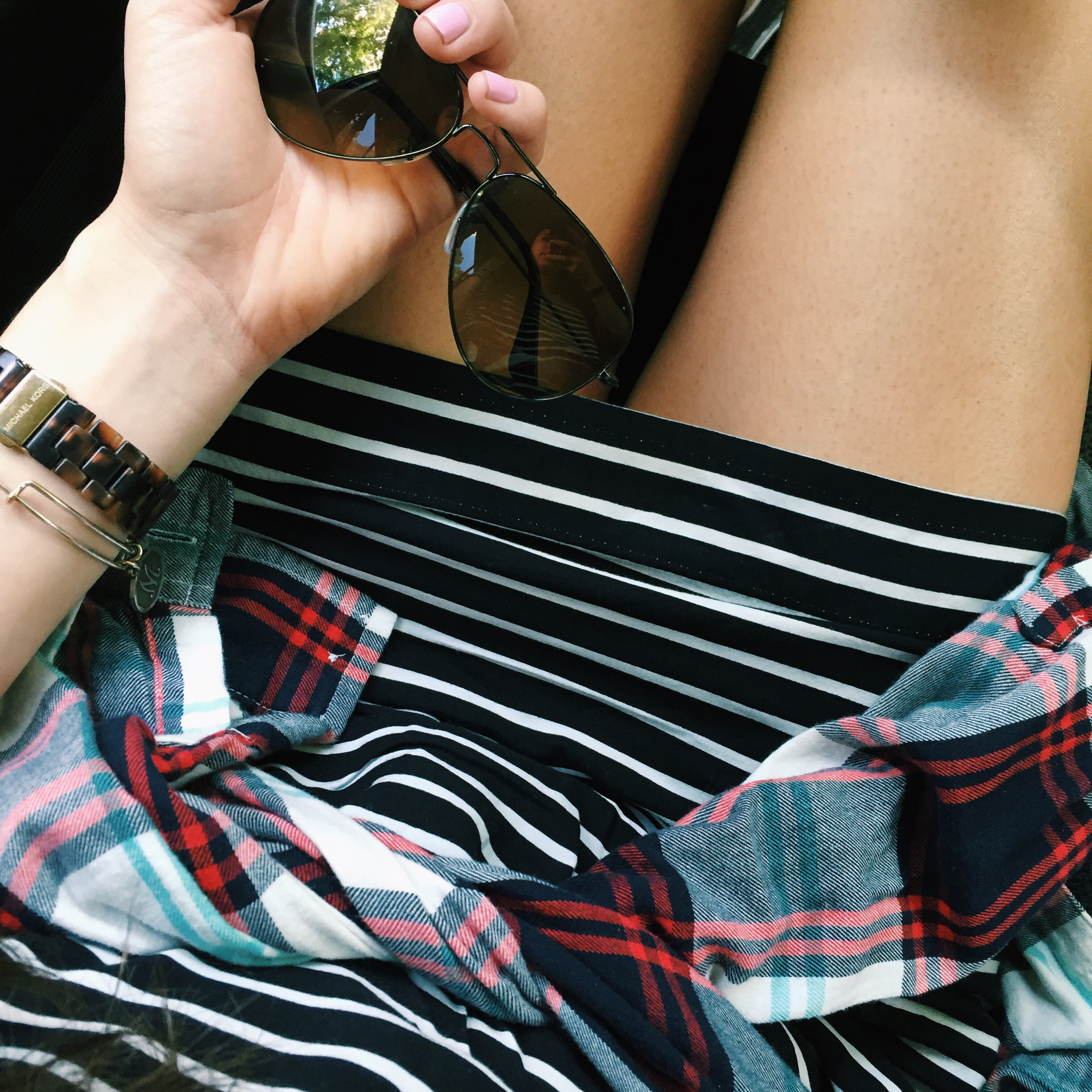 Another look into my 2 ways to style sneakers post. I would have never dared to mix patterns like this a year ago, but my style has evolved so much! This dress and tied shirt combo was perfect for running errands around town because it was so breathable and comfy, but at the same time it looked really put to together!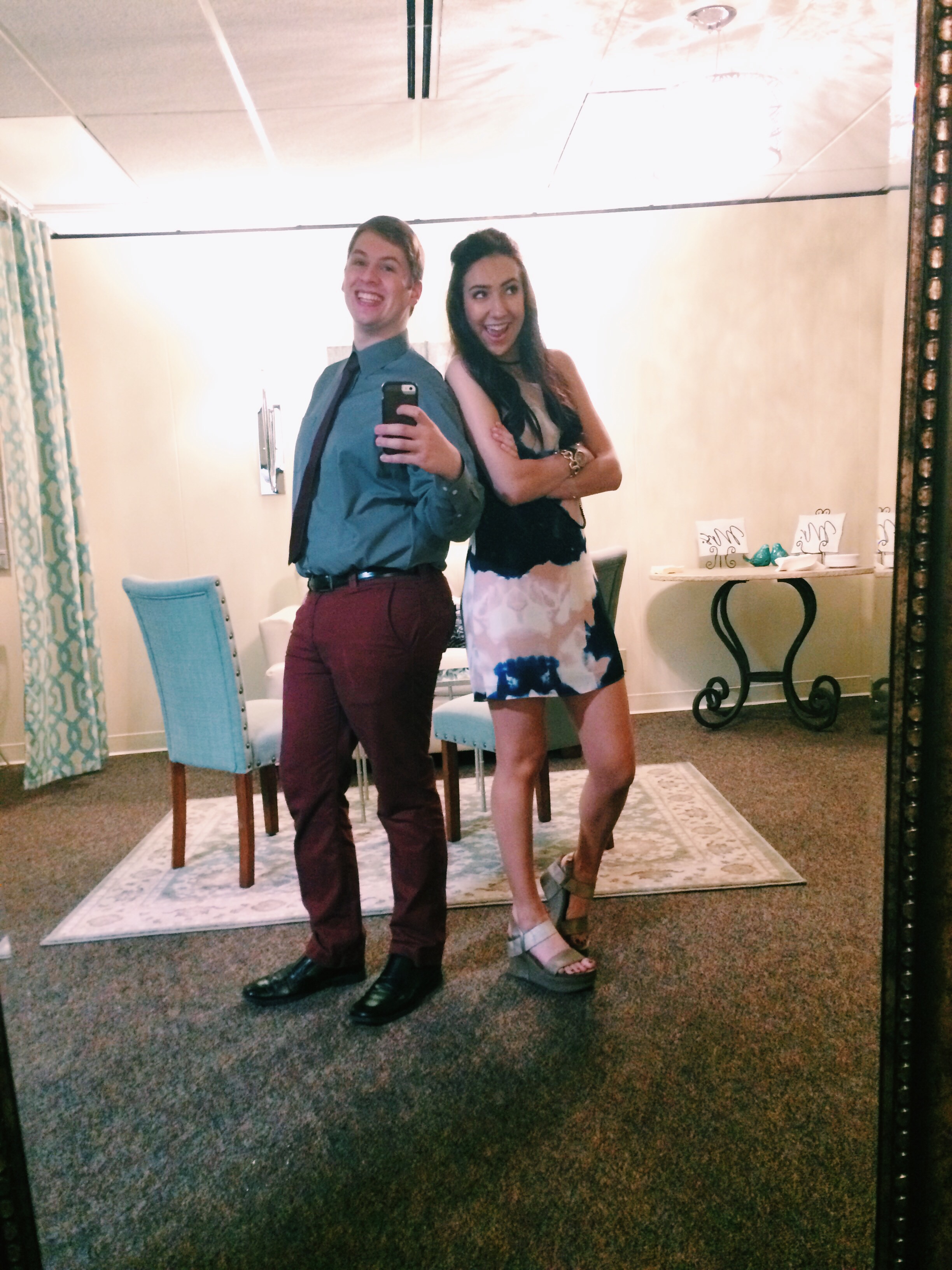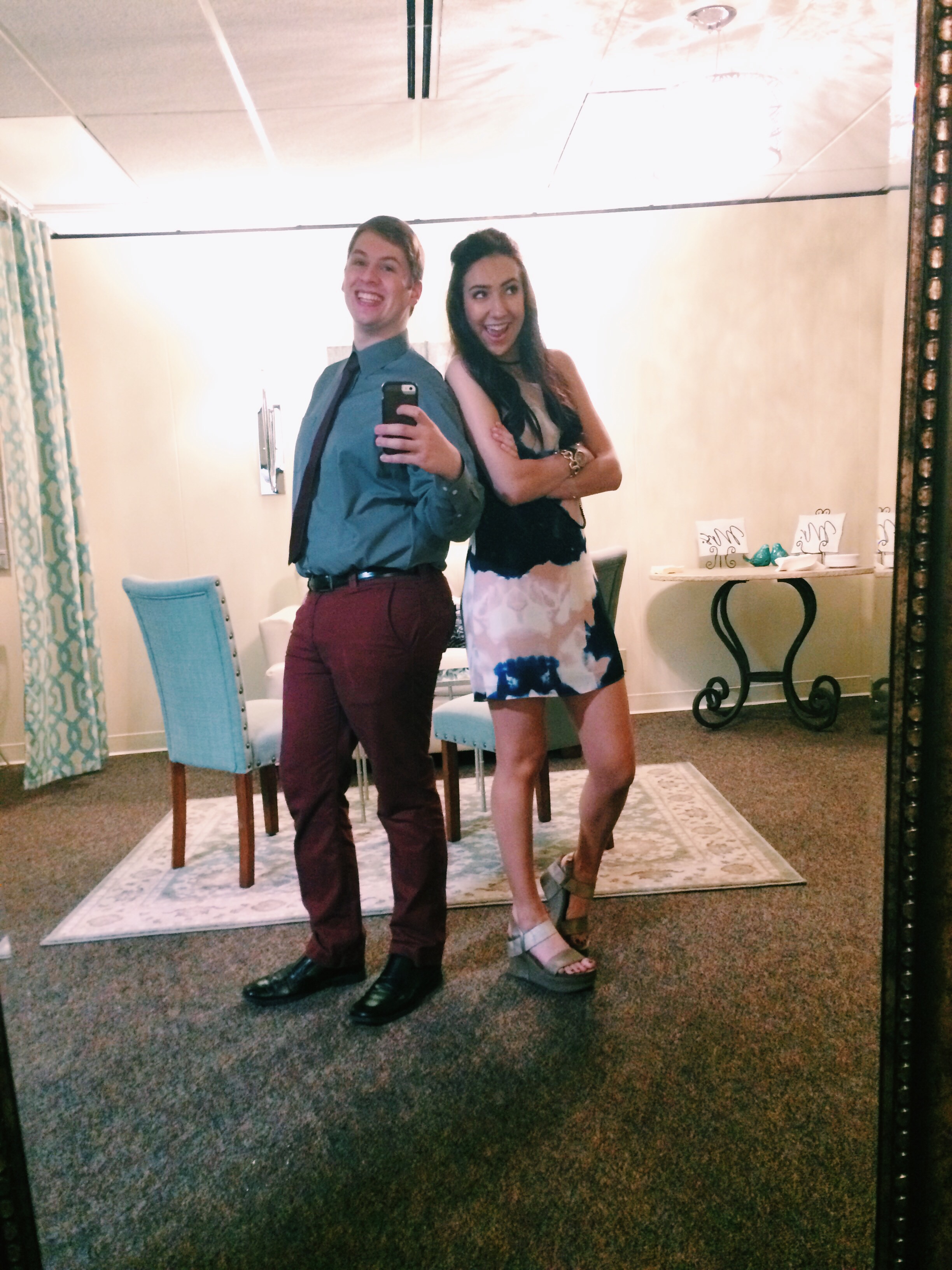 The Wedding Managers coming at ya! RGW (one of my close friends from high school) and I had the opportunity to help run our former theatre teacher's wedding reception! We helped to set up the space and just generally make sure everything ran smoothly while having fun of course! Here's a sweet lil pic of us channeling our in theatre kids (we miss it)!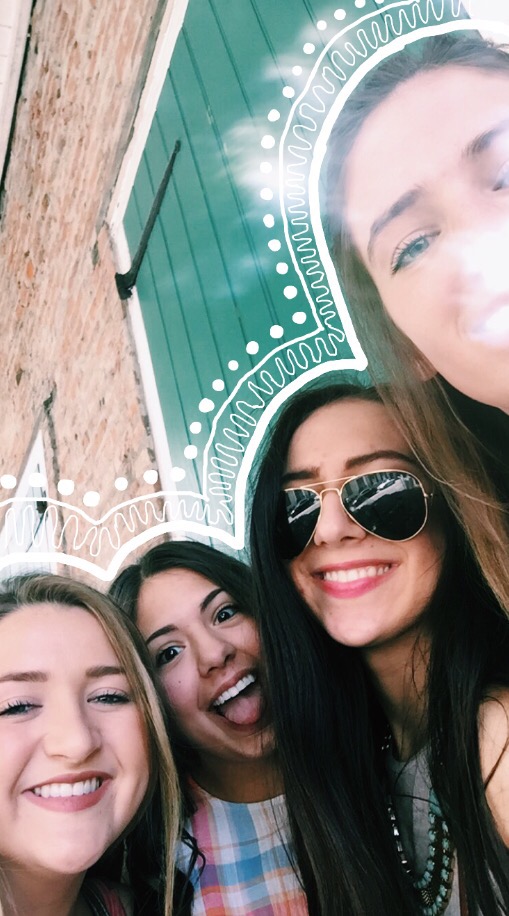 Another pic I doodled on! The gals and I took a day trip to NOLA last week and ended up taking some super cute pictures on the streets! We went to the Verti Marte (amazing food) and ther Odgen Museum of Art to try and find the "Before I die…" wall but it unfortunately had been taken down three days before (just our luck)!!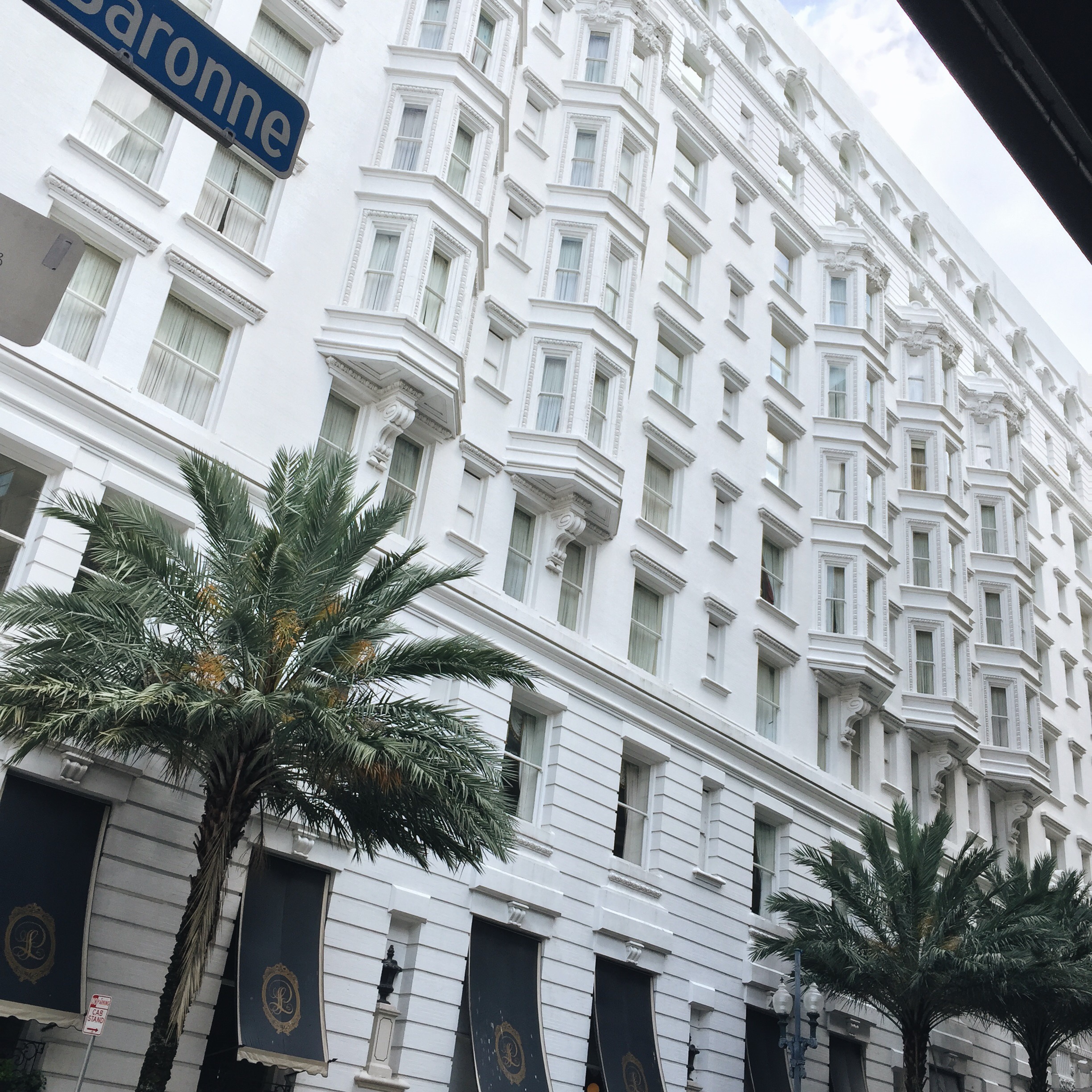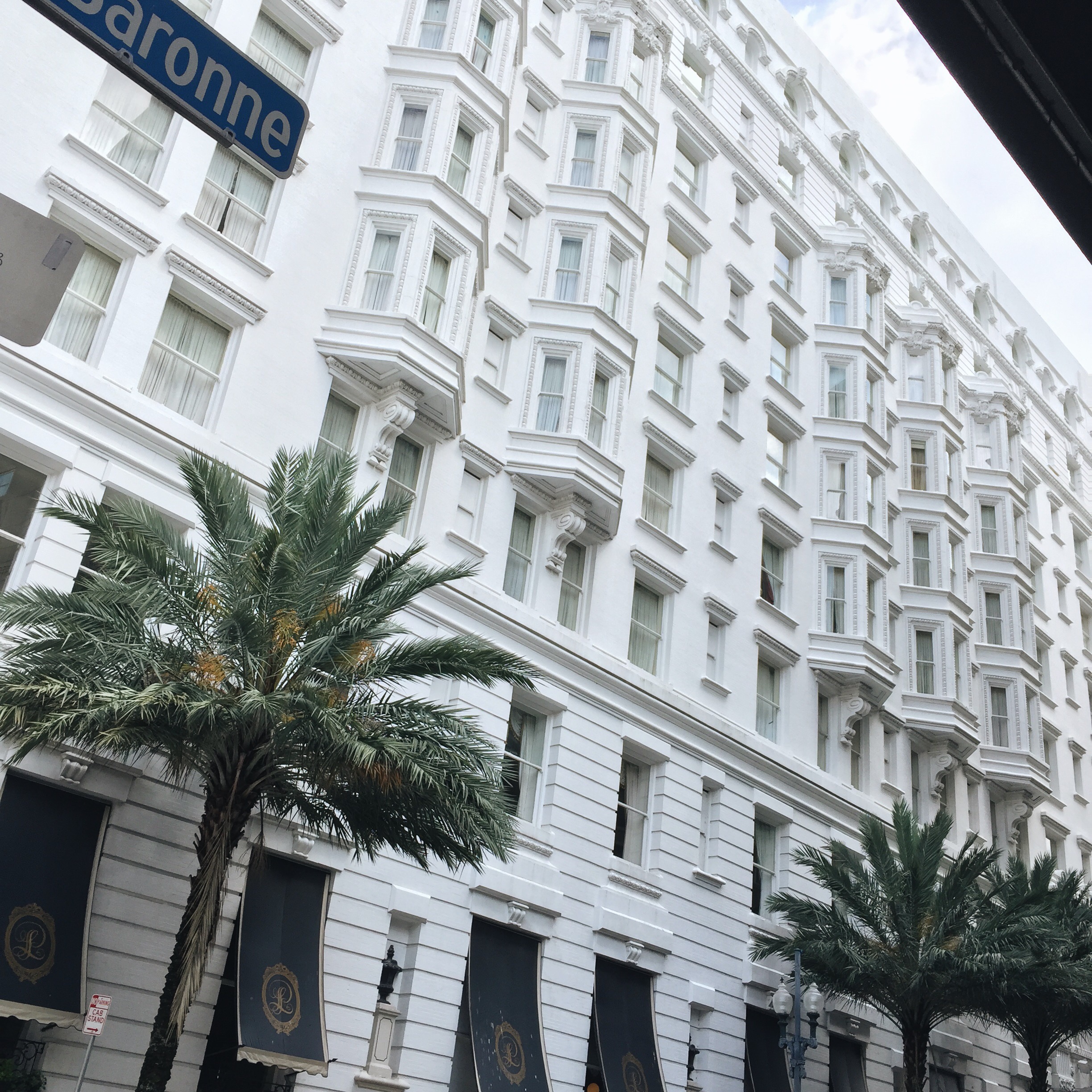 NOLA adventure again! I was really digging  the architecture of this hotel (all white is one of my loves for interior/exterior design). The palms reminded me a bit of LA. Not sure why I included this in here, but hey why not!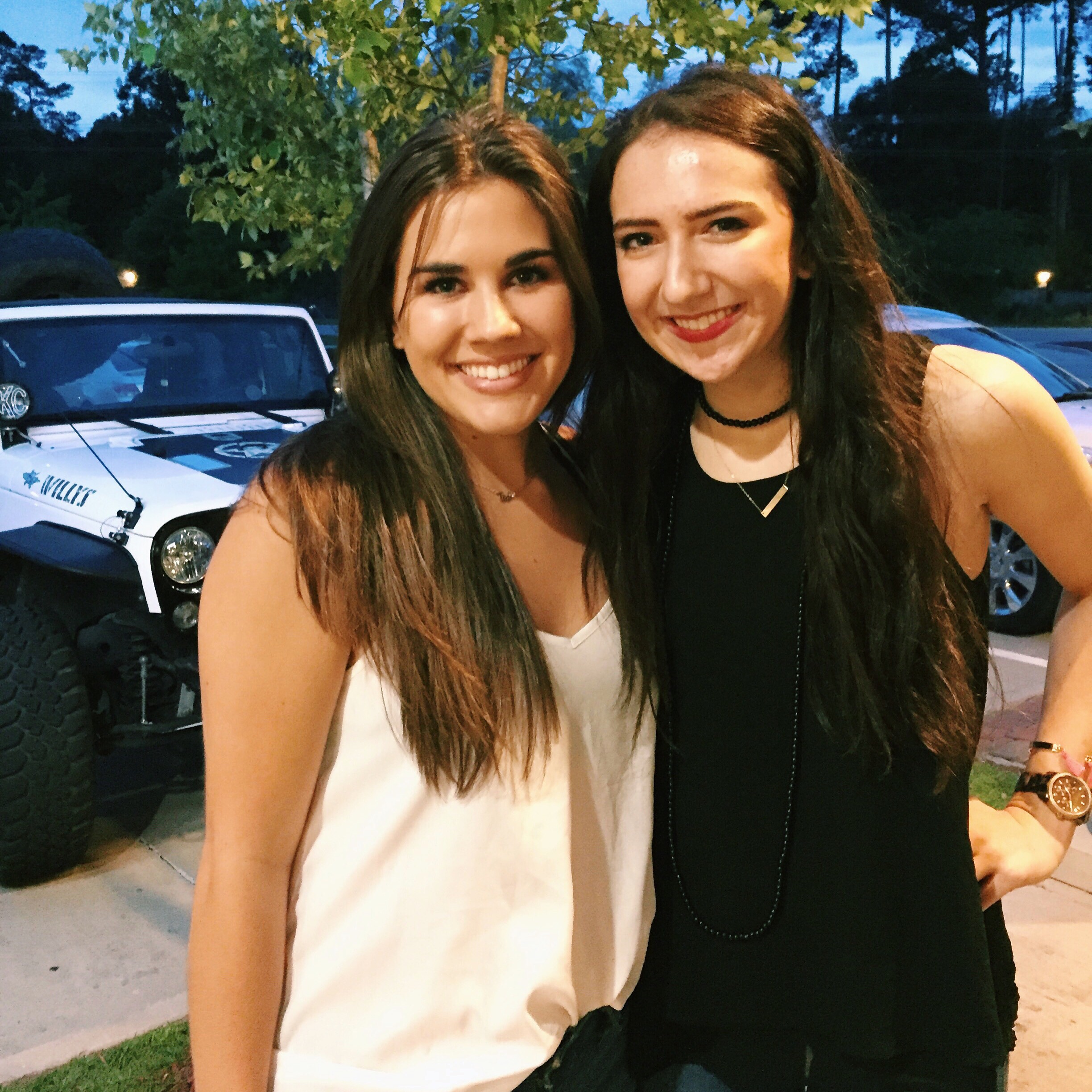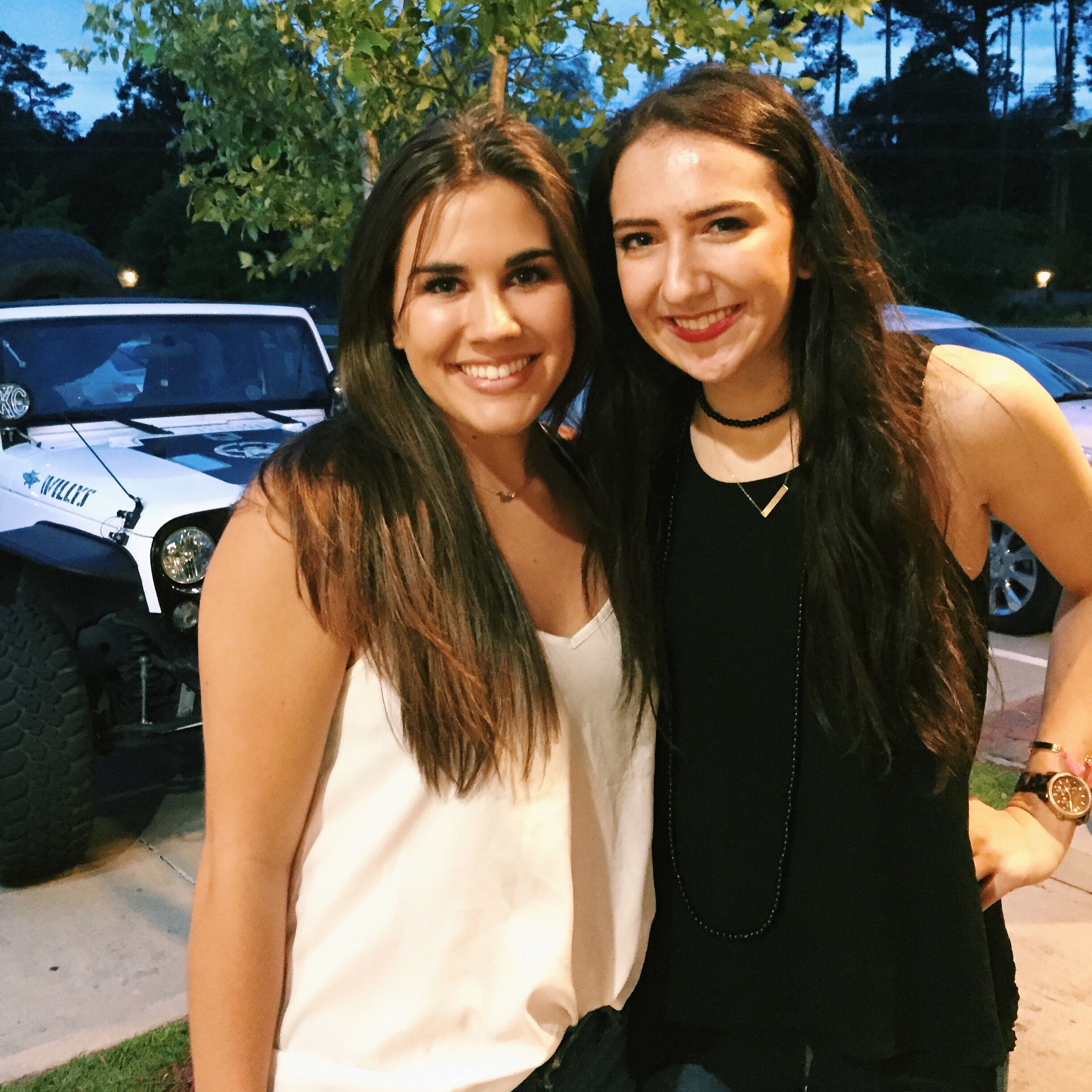 We (Catherine, me, and our Mamas) went to dinner the other night because my Catherine is leaving me for two months to go work in upstate NY /-: I'll miss our dumb adventures this summer but I can't wait to room with this babe in the fall! A Phi house here we come!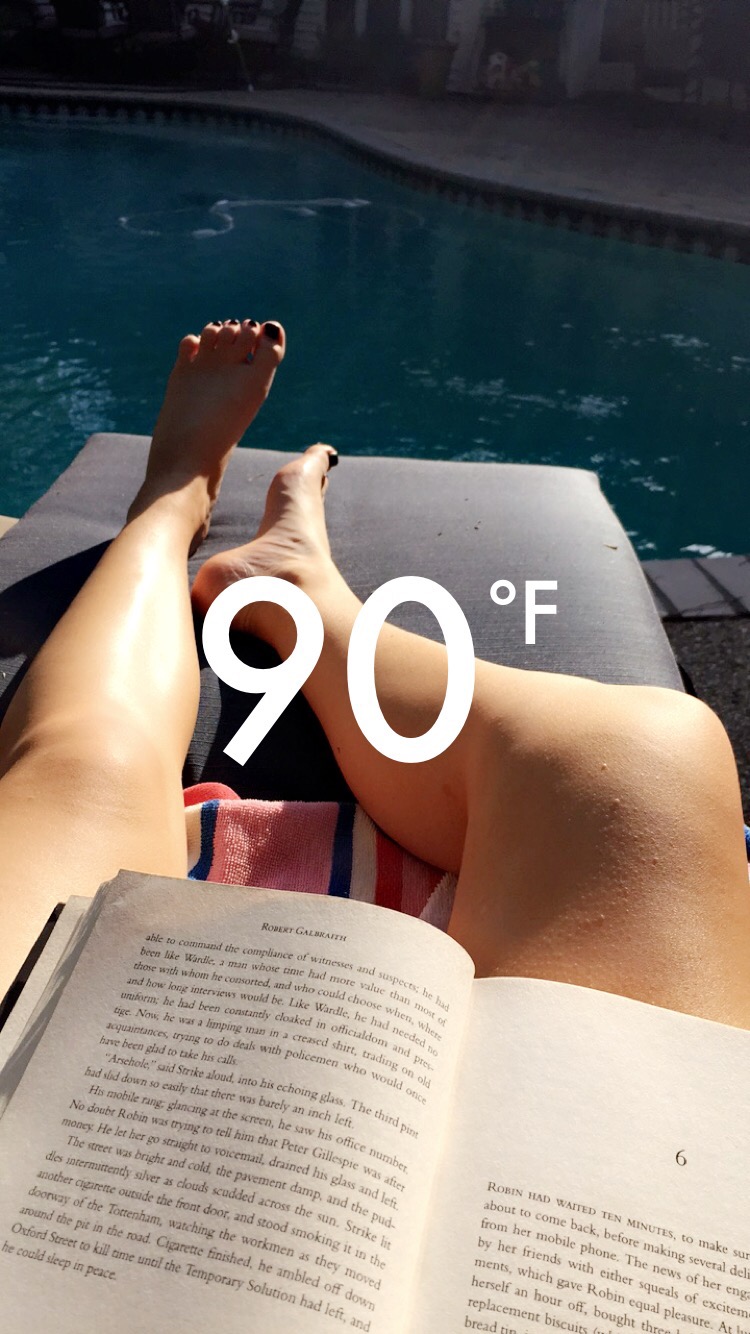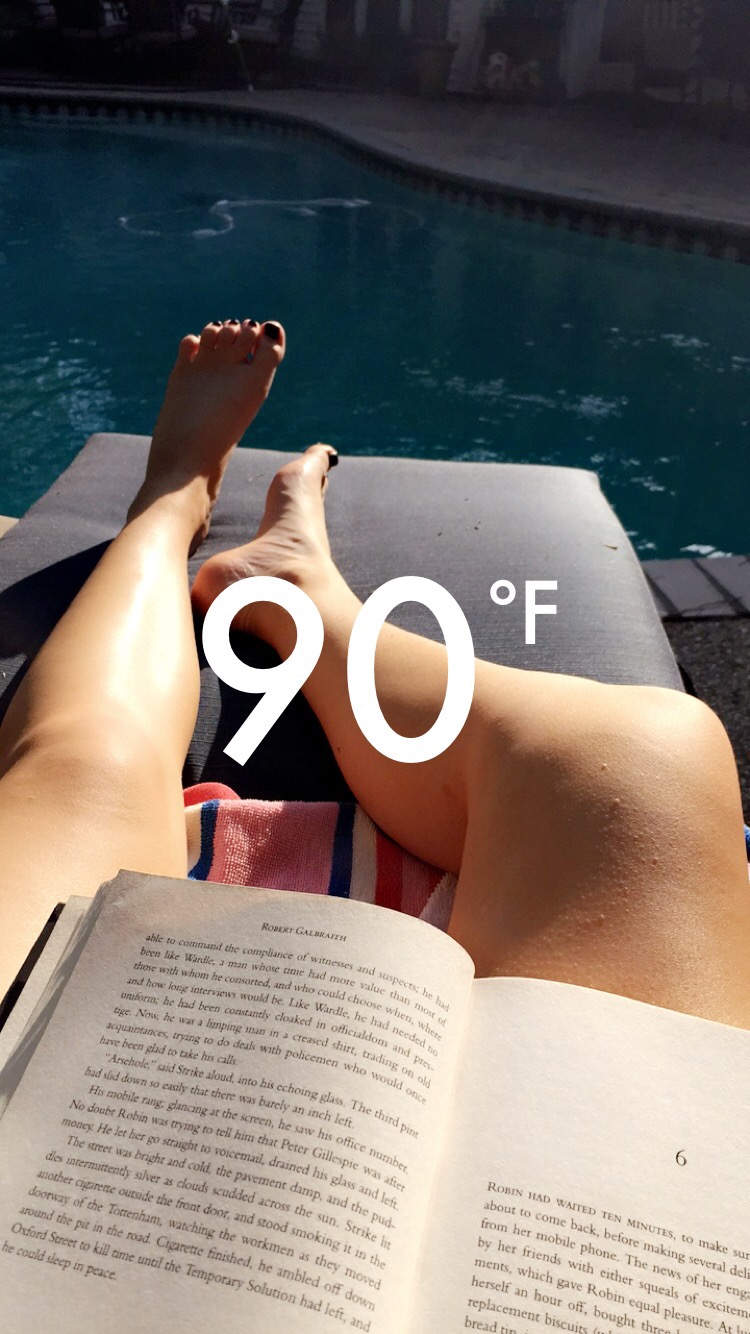 My Sunday off was well appreciated this week! Mama and I relaxed by the pool and enjoyed our reads! I'm currently into "The Cuckoo's Calling" by Robert Galbraith (I know I'm about two years late to read this book written by J.K. Rowling under the pseudonym but better late than never right?). The weather was great and I always love getting to lay out!
 What have y'all been up to this month on May? Give me some updates in the comments!