Y'all today's post is one I'm so excited about! I've been wanting to do something like this for a while, and I finally got the chance. These Steve Madden sneakers are my go-to shoe this summer. There's so many different ways you can style them — and did I mention they are super comfy? It's pretty much a win-win. Keep reading to see two ways I style these sneakers!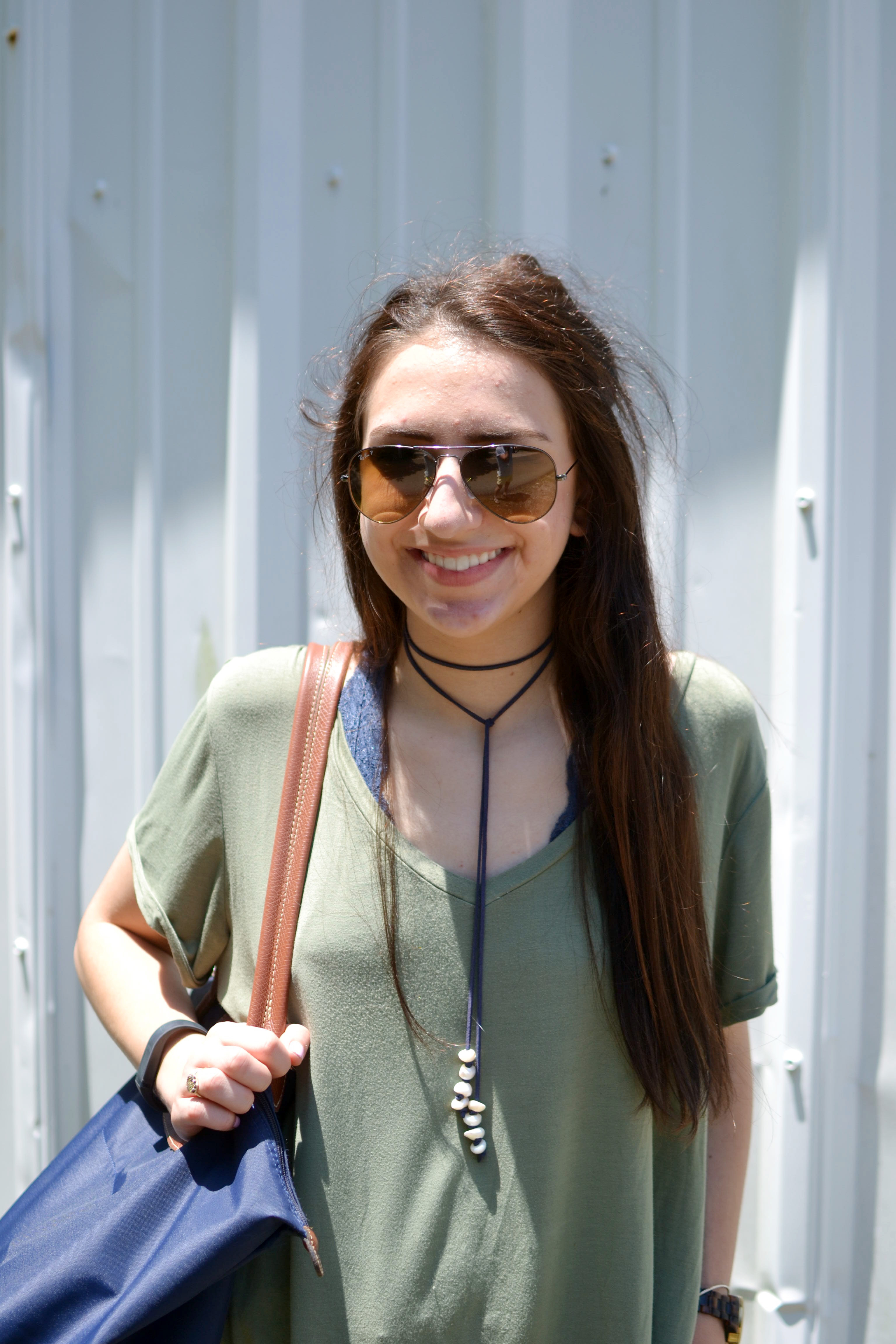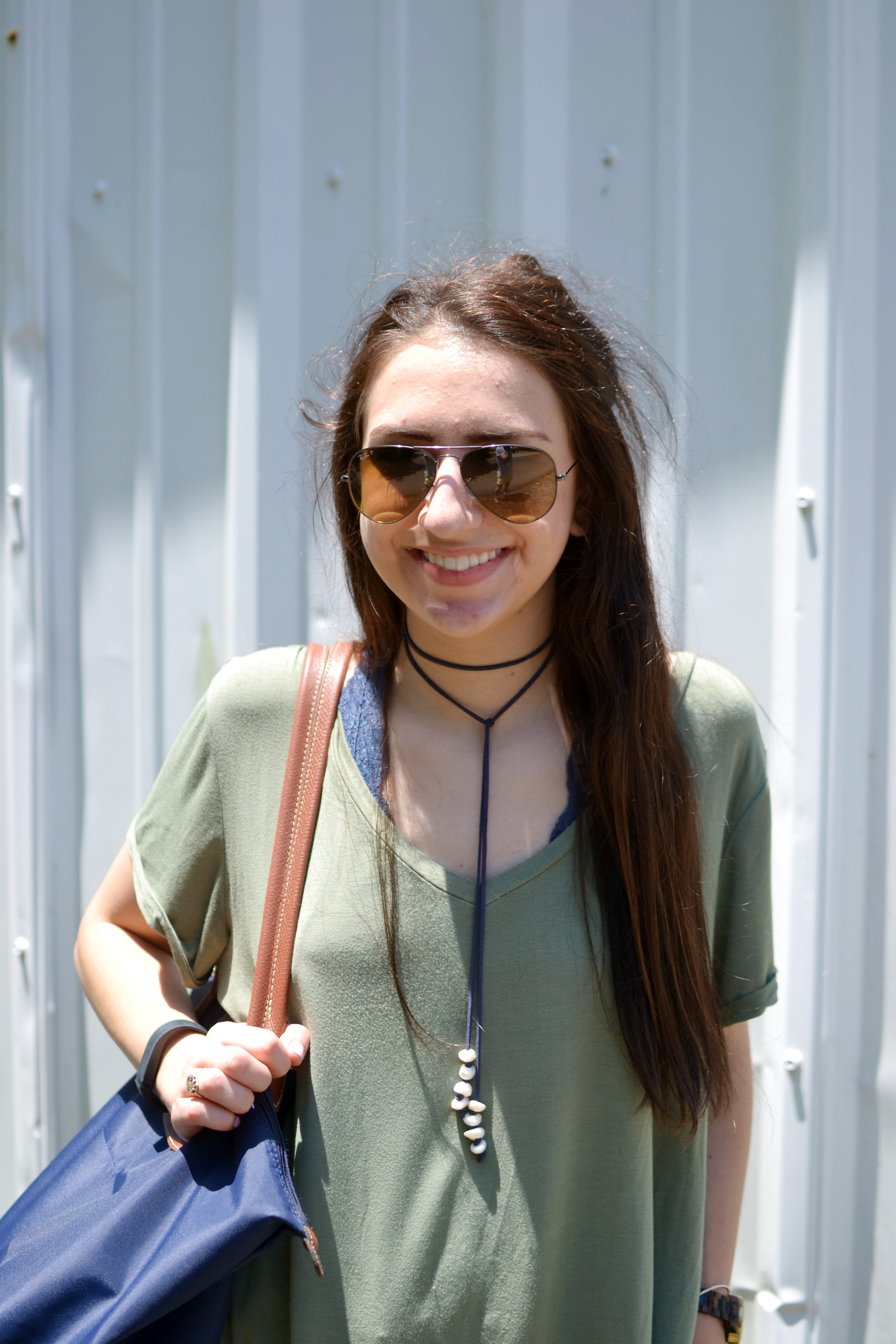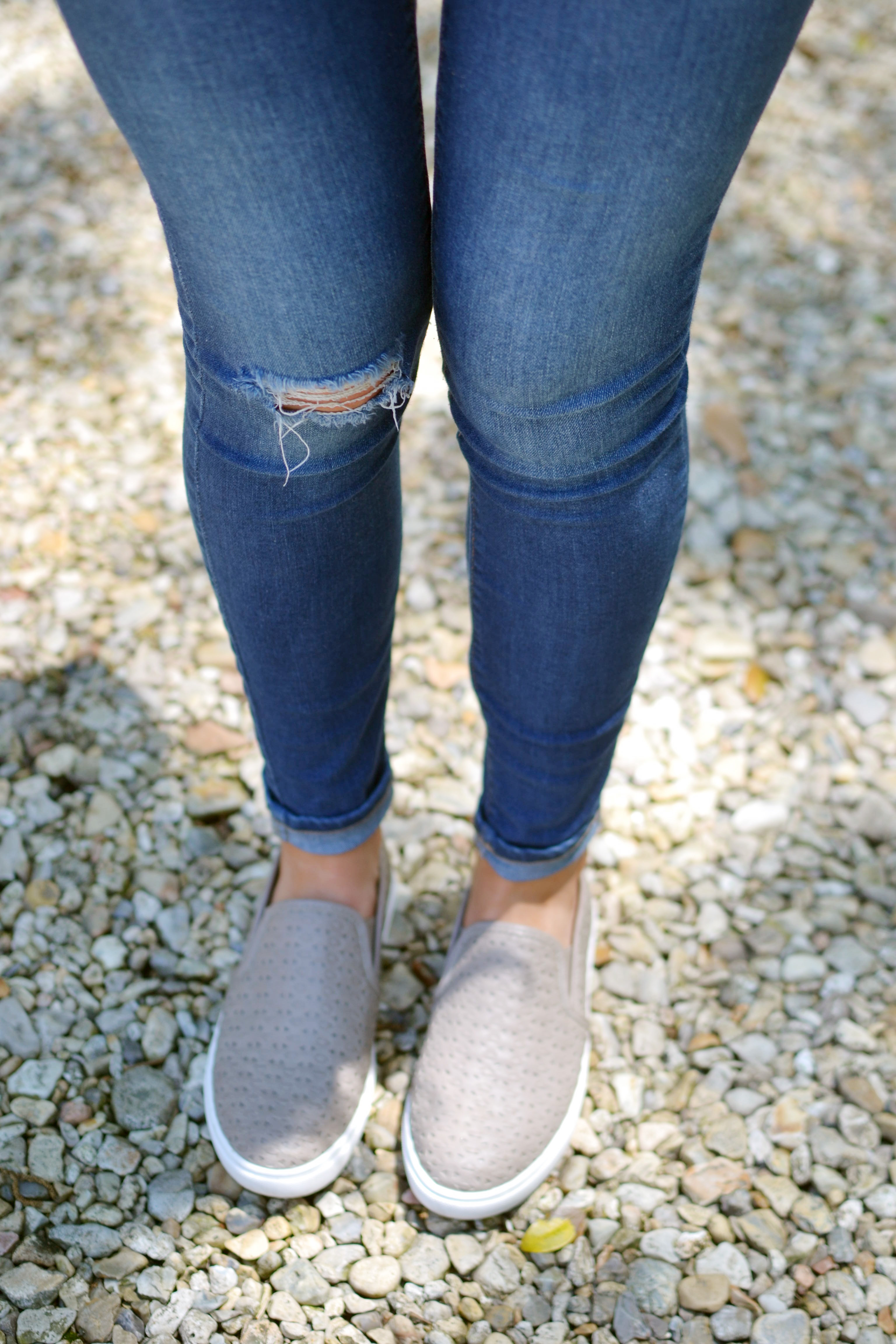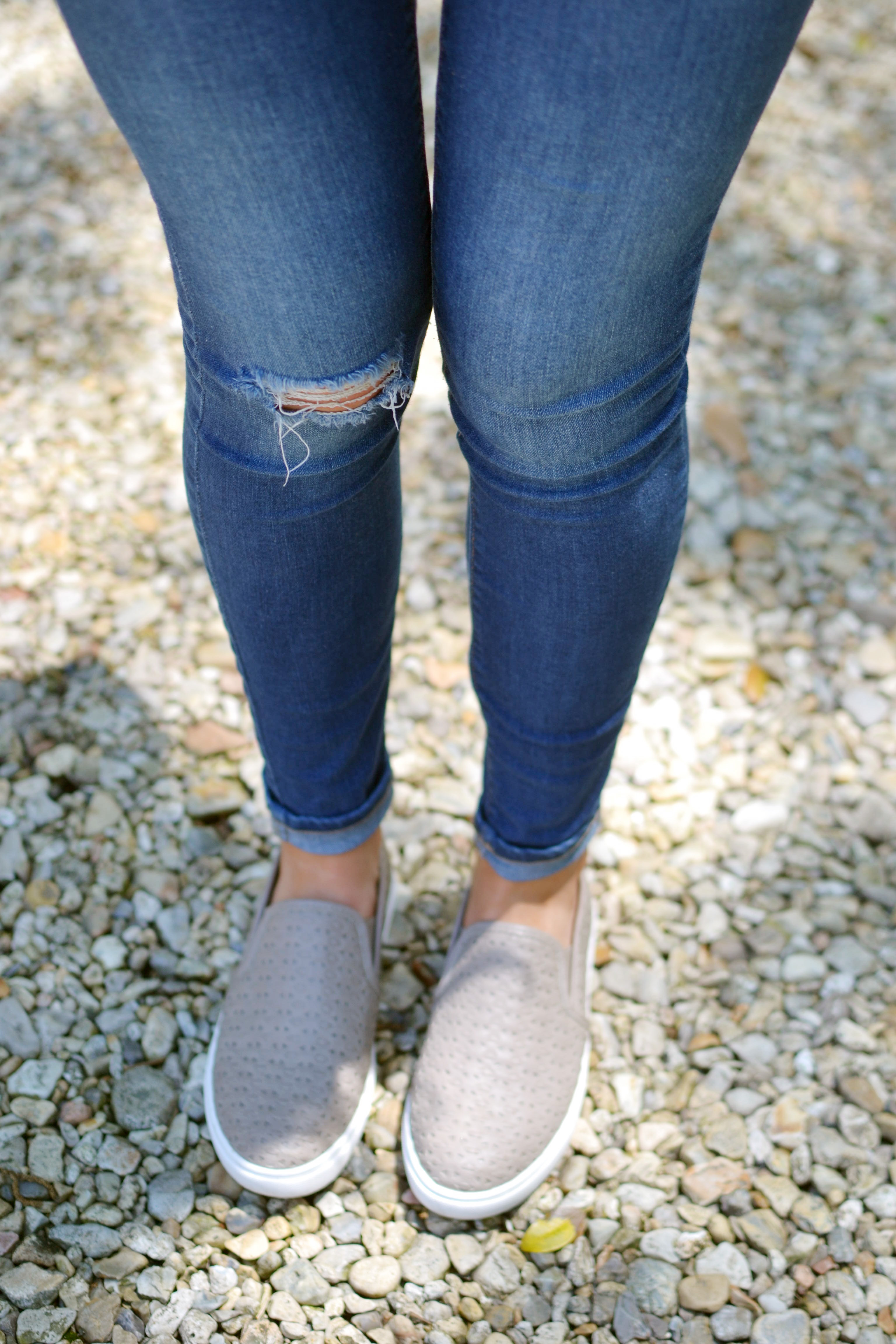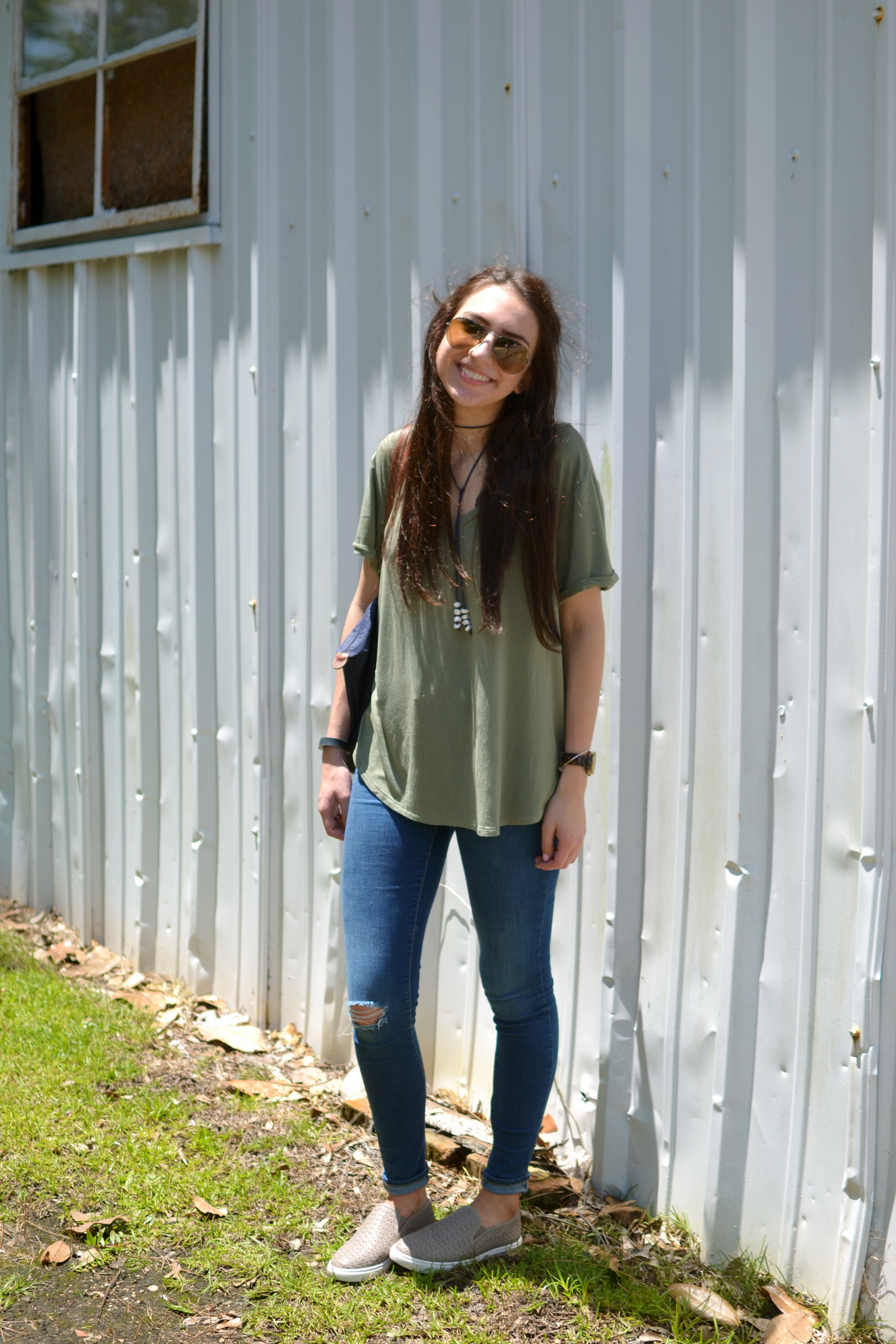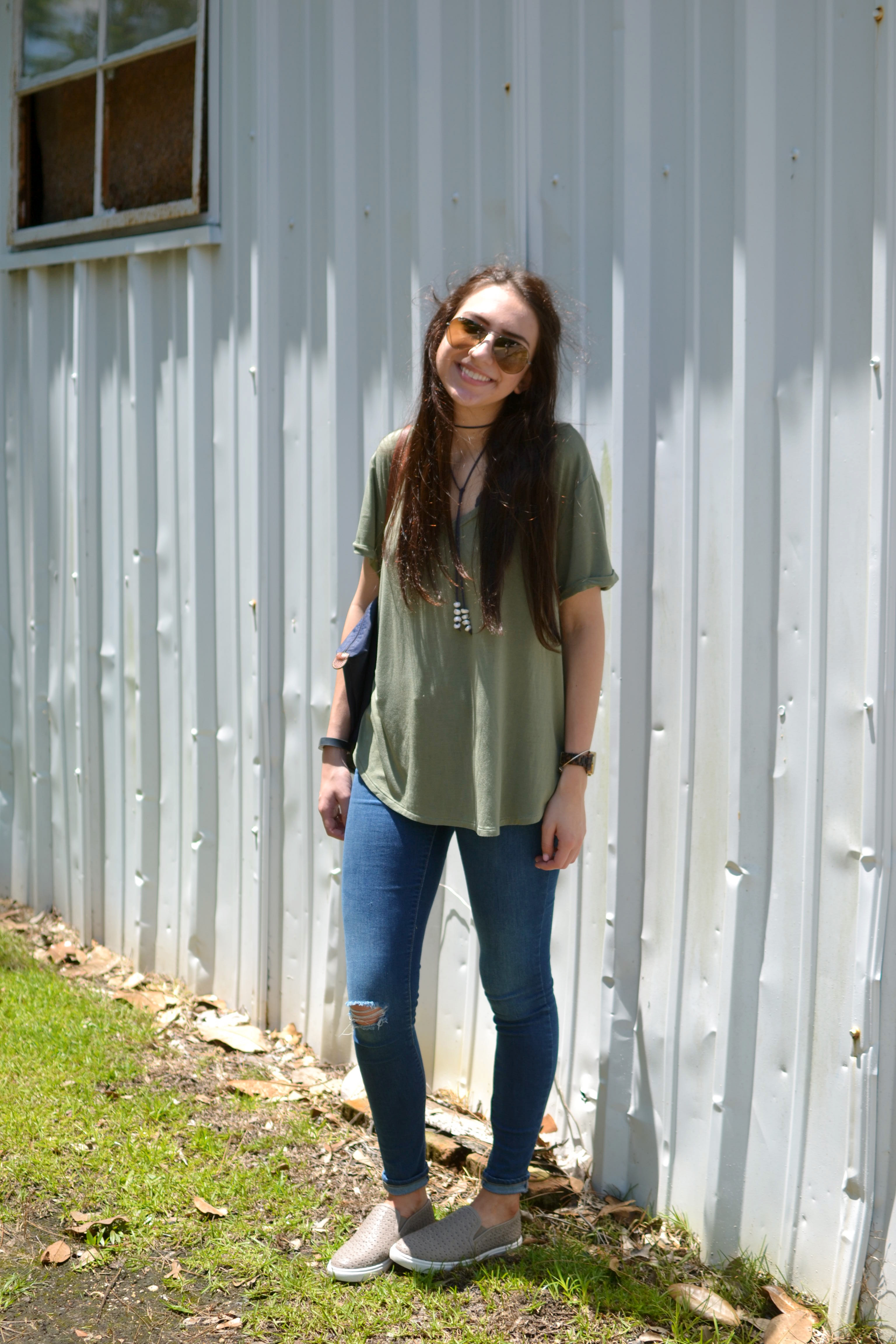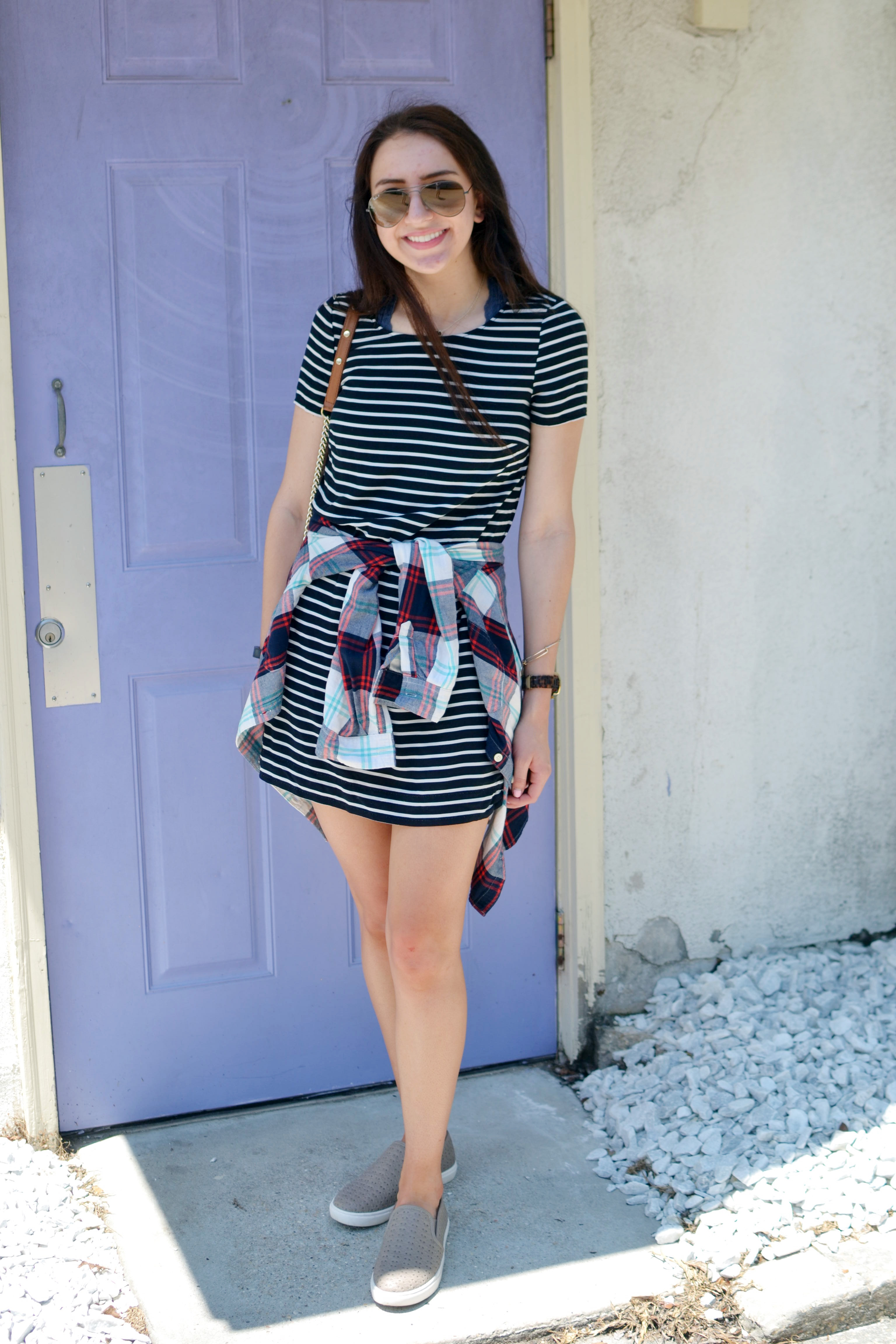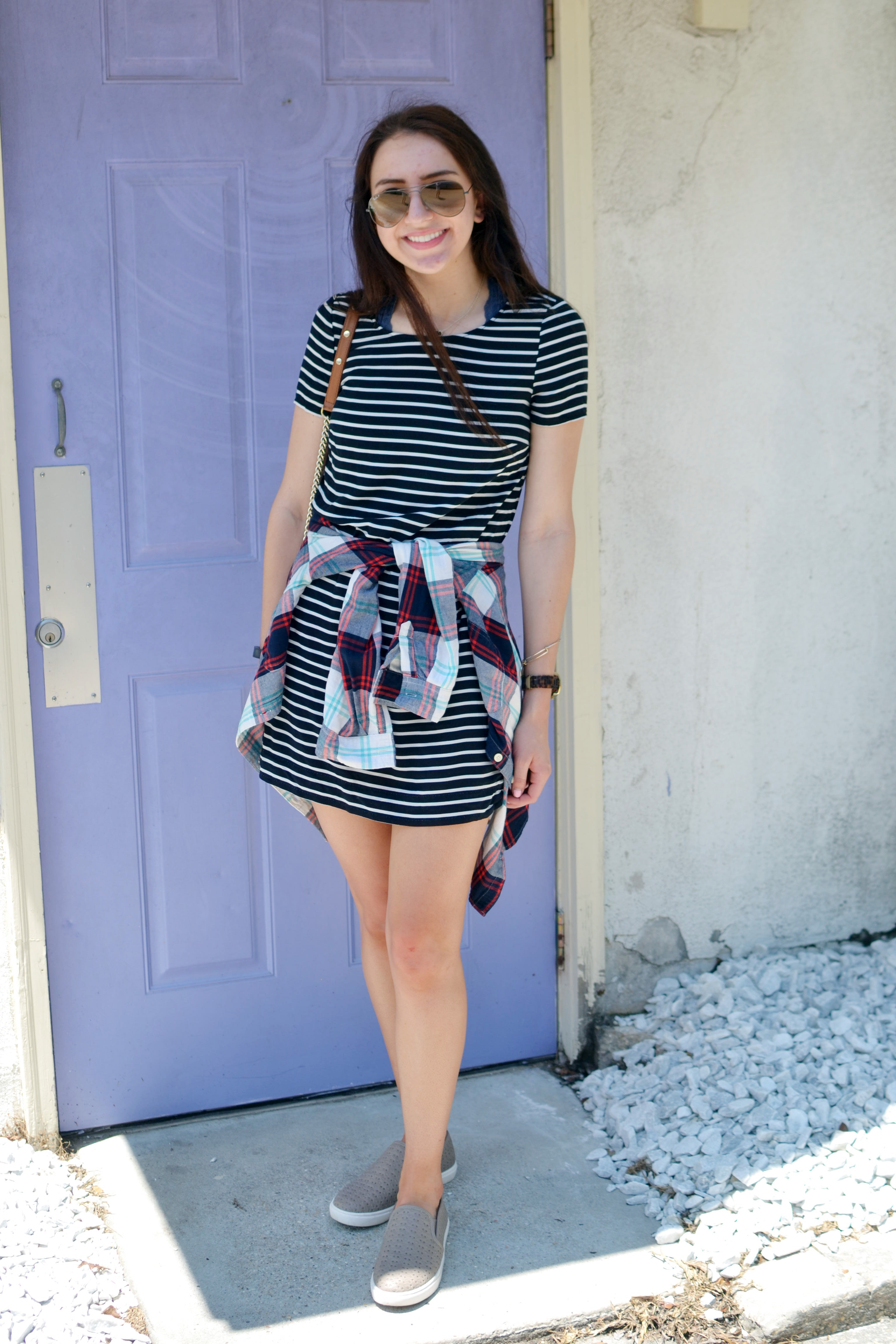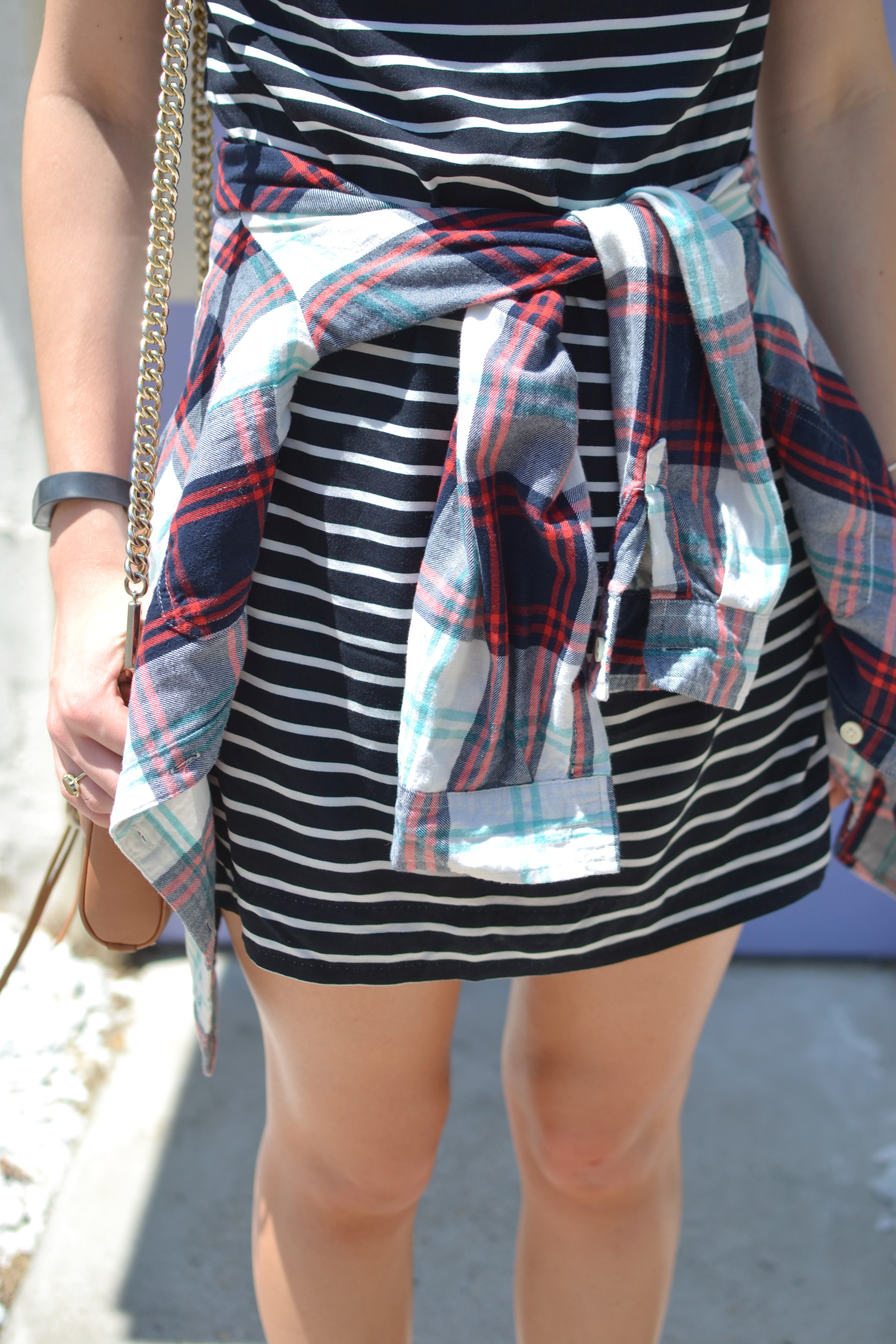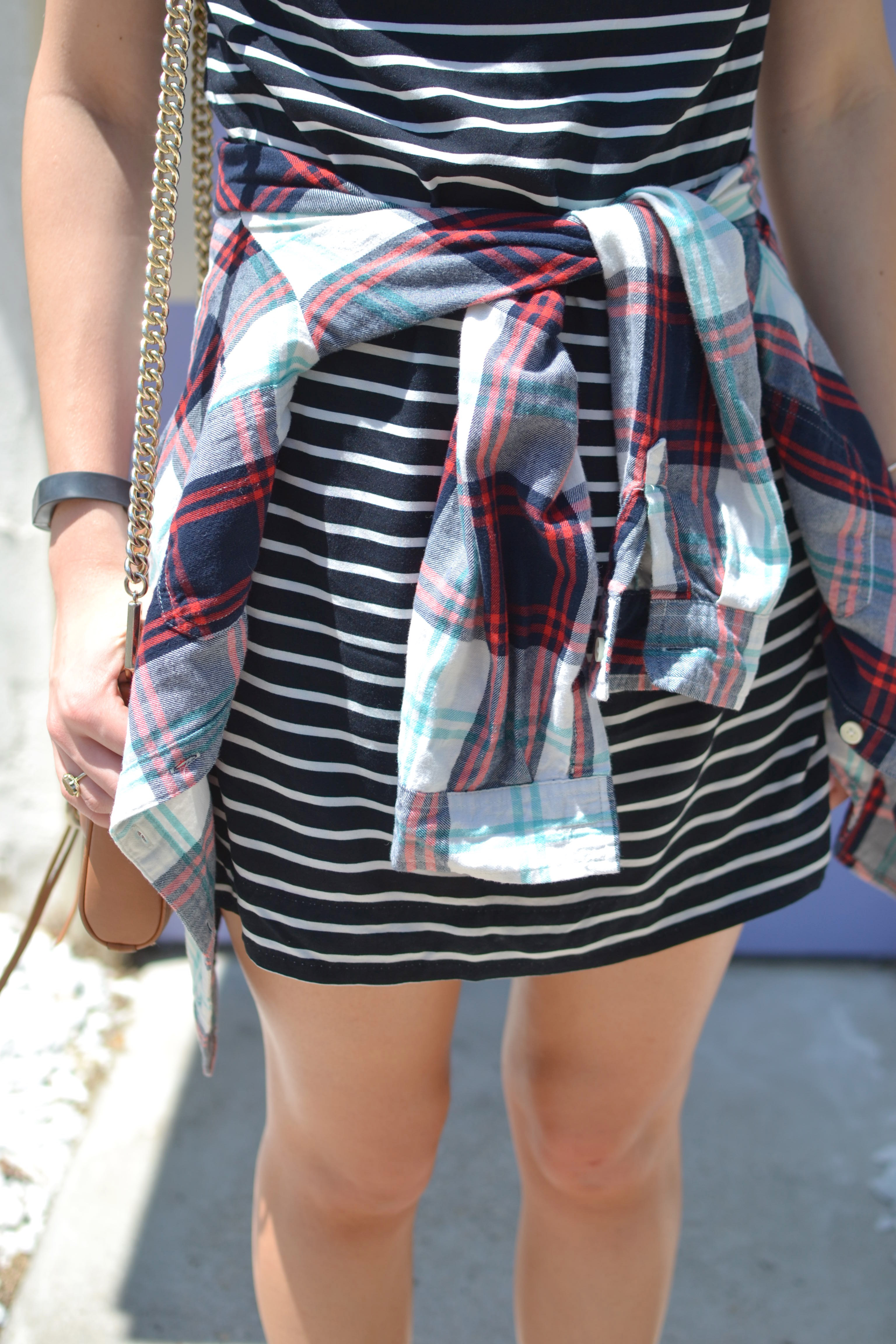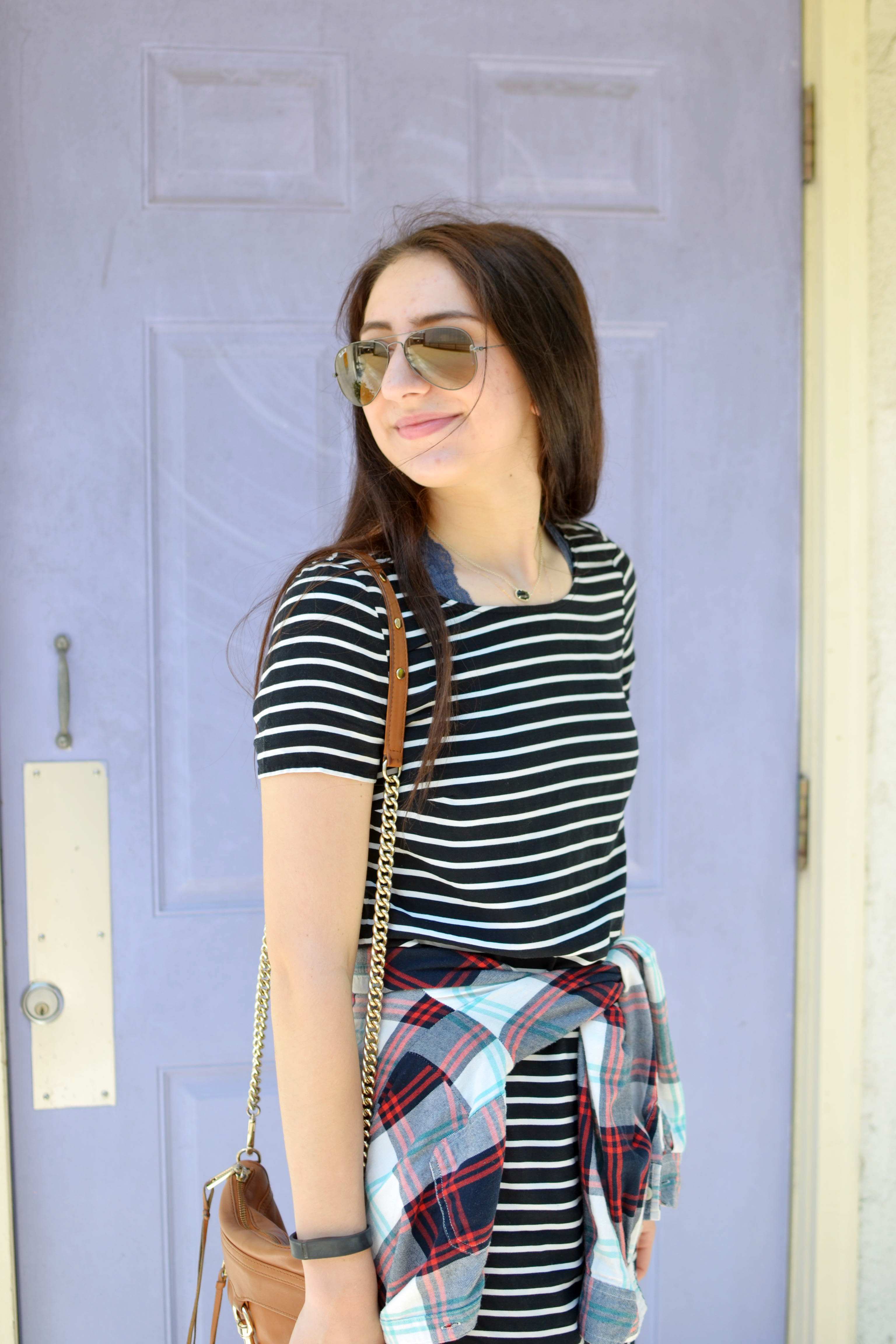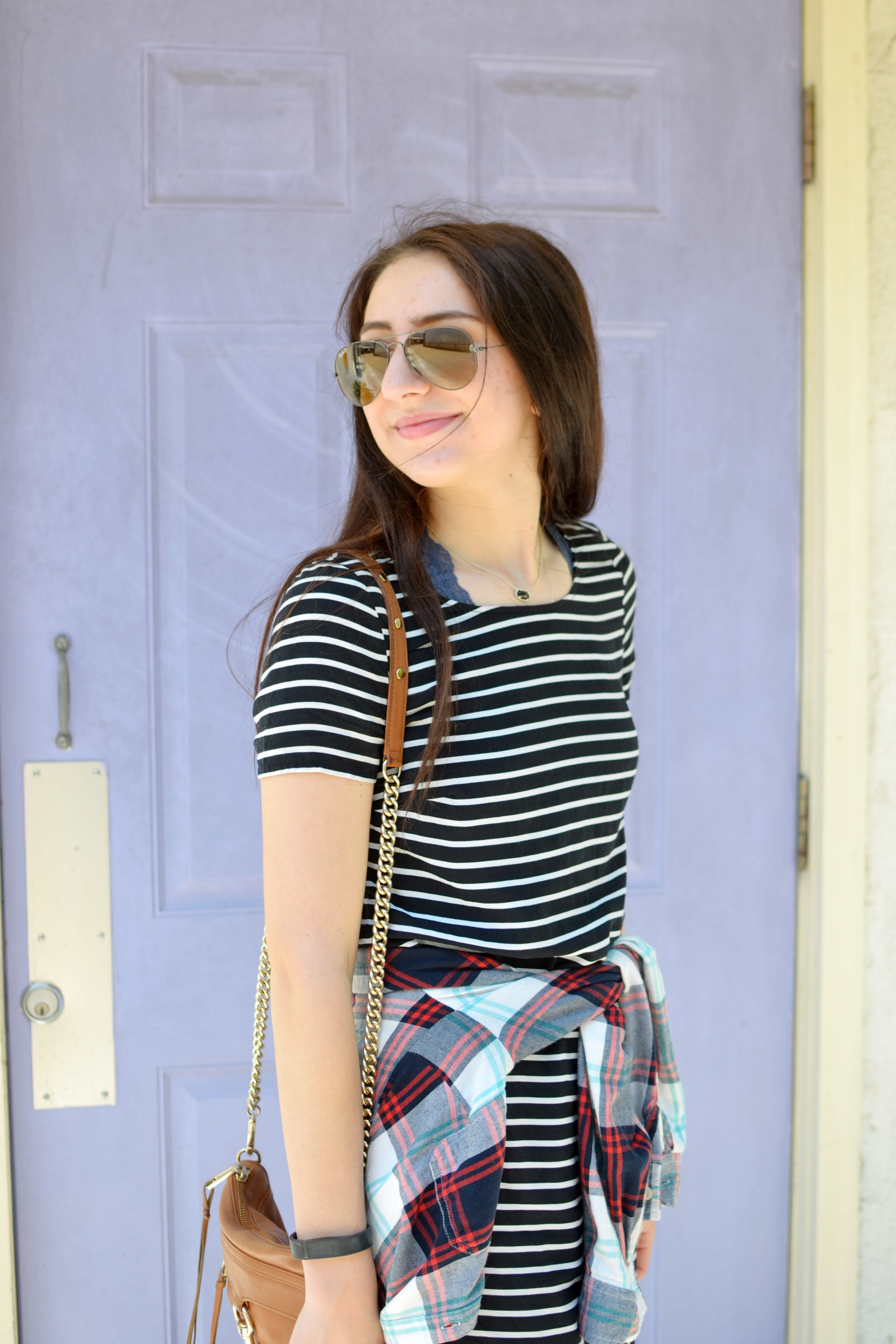 Photos by Zachary Weber.
// jeans, t-shirt, + sneakers //
A plain t-shirt, distressed jeans + sneaks is the perfect combo for a lazy day of running errands. Y'all know I'm obsessed with these distressed jeans from Old Navy (I only wear them in literally every other post lol). I paired them with this plain t-shirt from American Eagle that I got on sale for $8 (talk about a bargain.. I also picked up one in white too! You can never have too many plain t-shirts). As of late, I've been living in this navy blue bralette from Express. It's a halter and it's adjustable in the back — so it's super comfy. For jewelry I added this suede and pearl necklace and I tied it to be a choker and then let it hang to show off the pearls. Ray Bans and my Longchamp bag rounded out the accessories and of course I added my Steve Madden sneakers to top it off!
// dress, tied shirt + sneakers //
My style has really evolved in the past year. This outfit would be something that I would have never worn last year, but I really loved how it turned out! I paired this striped dress with a plaid shirt tied around my waist. I'm wearing the same bandeau from Express for this outfit as well. For accessories, I layered my Kendra Scott Elsa necklace and my Alpha Phi bar necklace. My Rebecca Minkoff Mini MAC went perfect with this look too! My Steve Madden sneakers perfectly added the casual cool vibe to this look.
Do y'all enjoy posts like this?