Give me a few days at the beach and I'll be in absolute heaven. Of course there is the part of packing up all of my stuff to go there, unpacking, and then packing it all up again that does stress me out… After quite a few beach trips, I've got my packing list down pat! I thought I would share this with y'all tonight and hopefully it'll be helpful!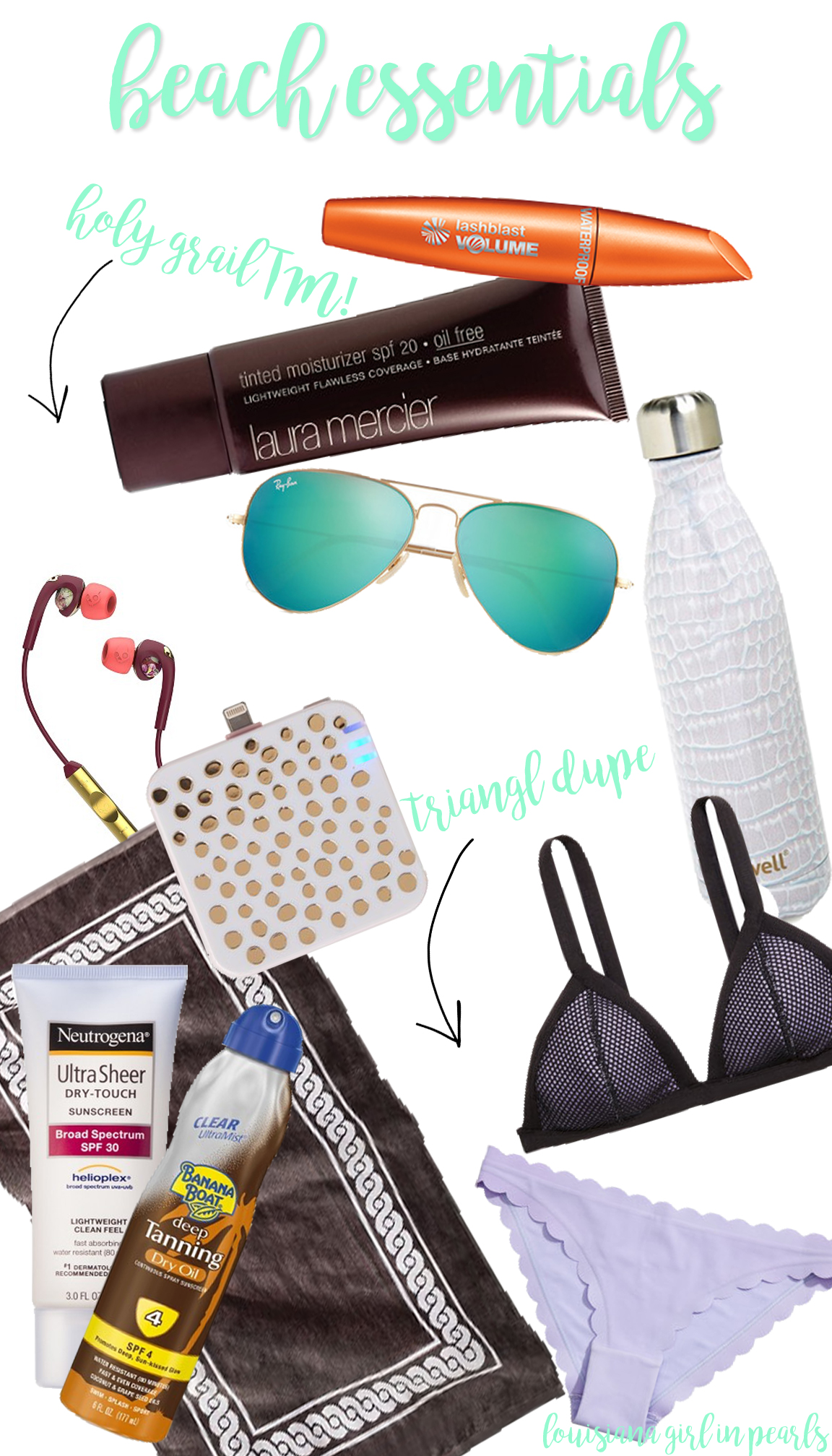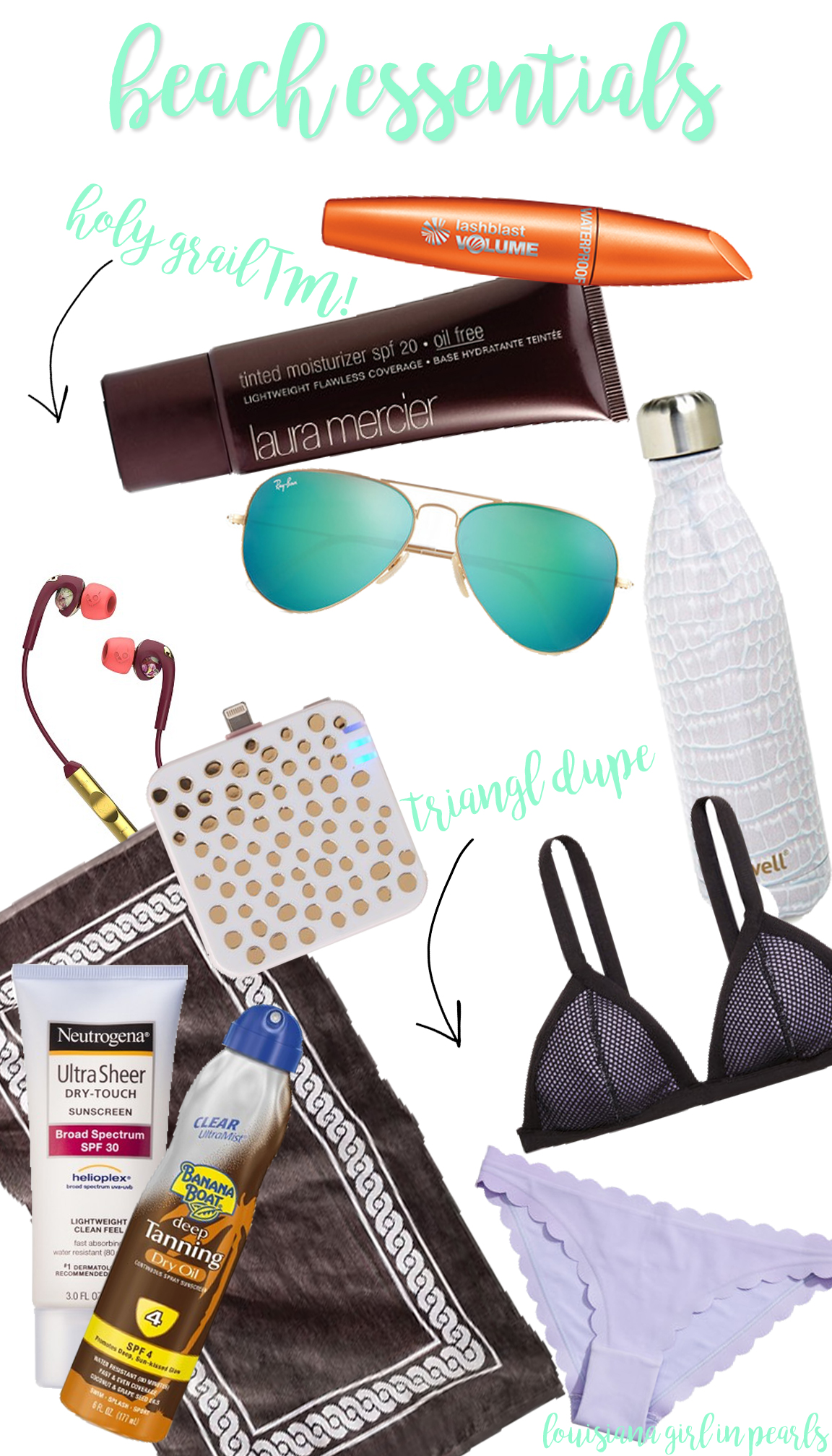 covergirl mascara // laura mercier tinted moisturizer // s'well bottle // ray ban aviators // earbuds // ban.do portable charger // h&m scallop bottom // h&m mesh top // towel // banana boat dry oil // neutrogena dry-touch
I always make sure to pack tons of tanning oil and sunscreen for my face (don't want those premature wrinkles) in addition to a bunch of fab suits and some shades (Ray Bans of course!!). If you plan to jam to some music while out on the beach, pack a portable charger too so you can power up!! If my skin is breaking out, I'll throw on some Laura Mercier tinted moisturizer and some waterproof mascara (I've always loved CG lash blast).
If ya wanna listen to some of my favorite summer tunes, head to my playlist here.
Here's a few pictures from my trip… and a sneak peek of an upcoming OOTD :-)




lots of love,