Honestly surprised I made it to the end of this month (lol). With computer problems out the wahzoo, semi, projects + some family issues – it's no surprise this month was a rough one. December is here, which means I can finally start decorating for Christmas! But before that, I'll give y'all a little run down of my November…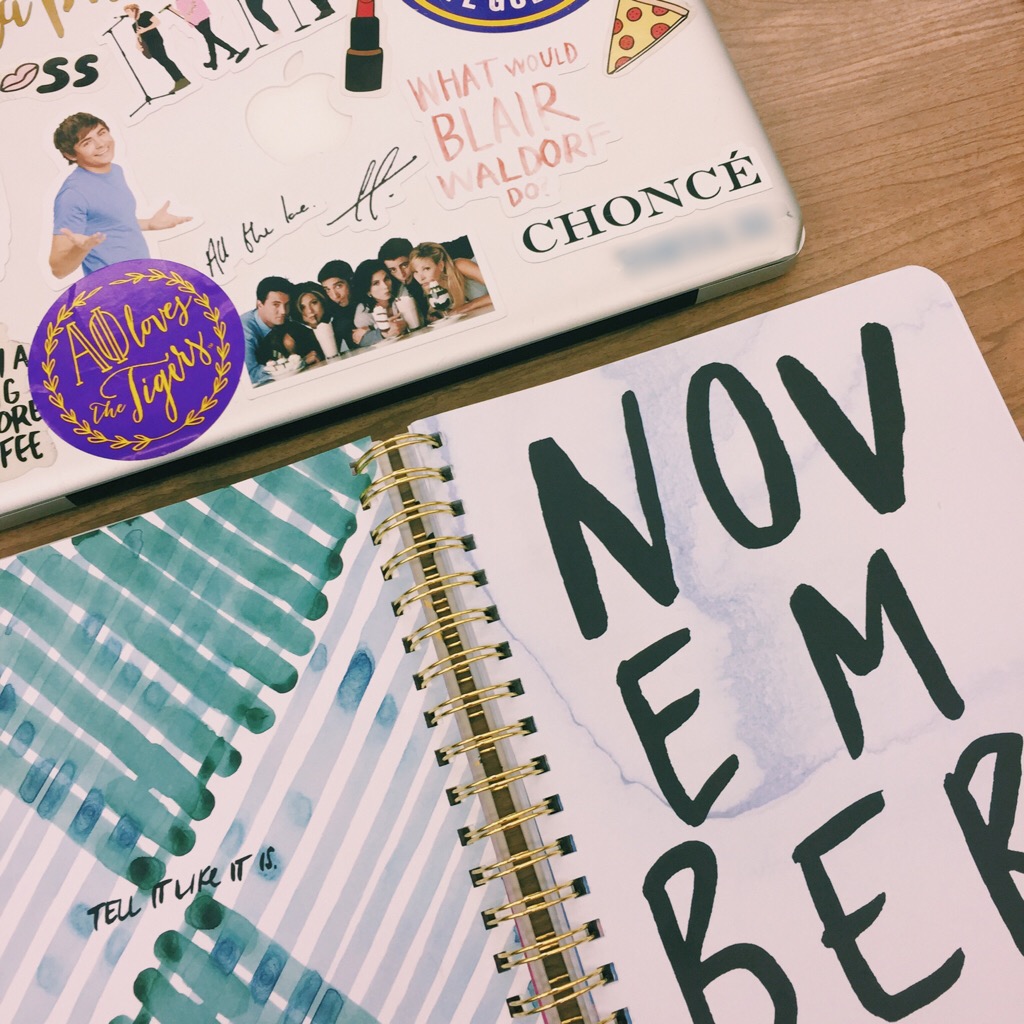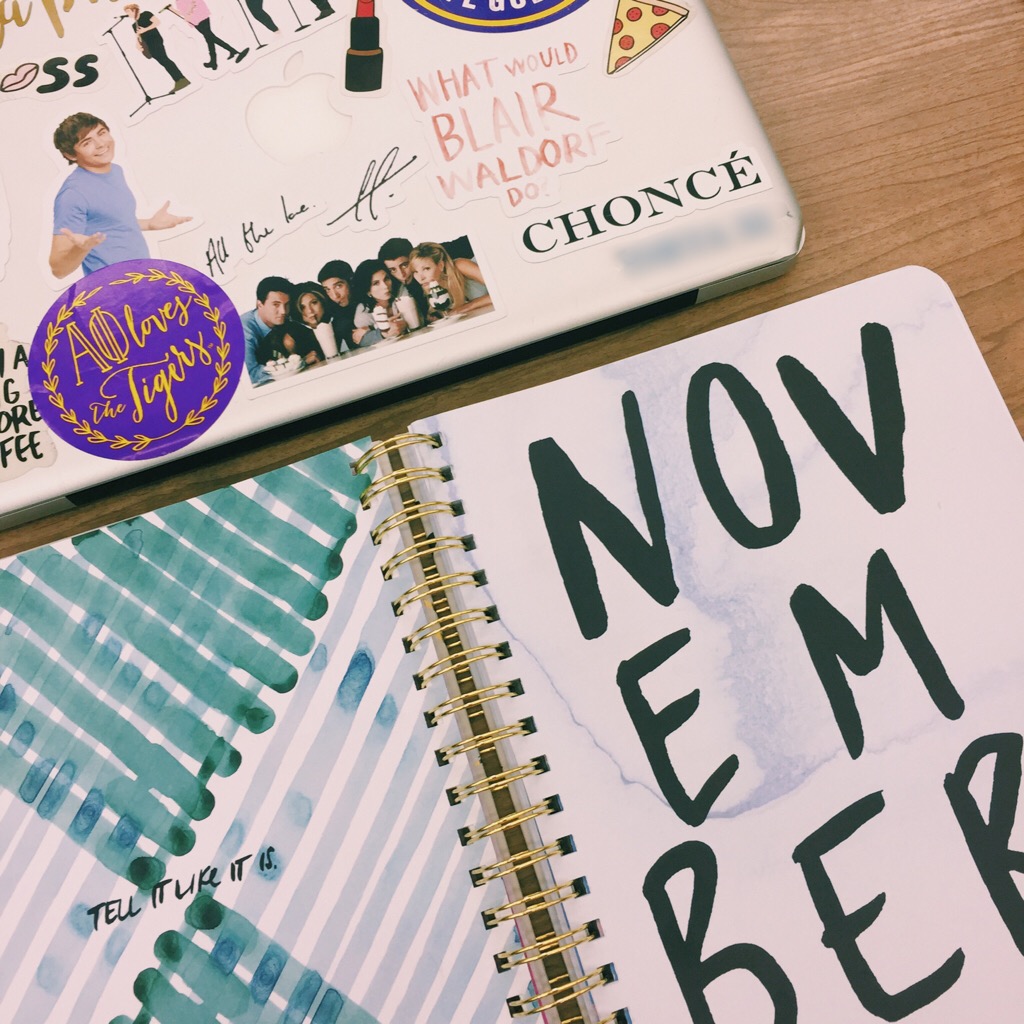 Ah, the best way to start the month is with a fresh new monthly view in the agenda. My planner is my literal saving grace. I would be running around like a chicken with my head cut off if it weren't for it.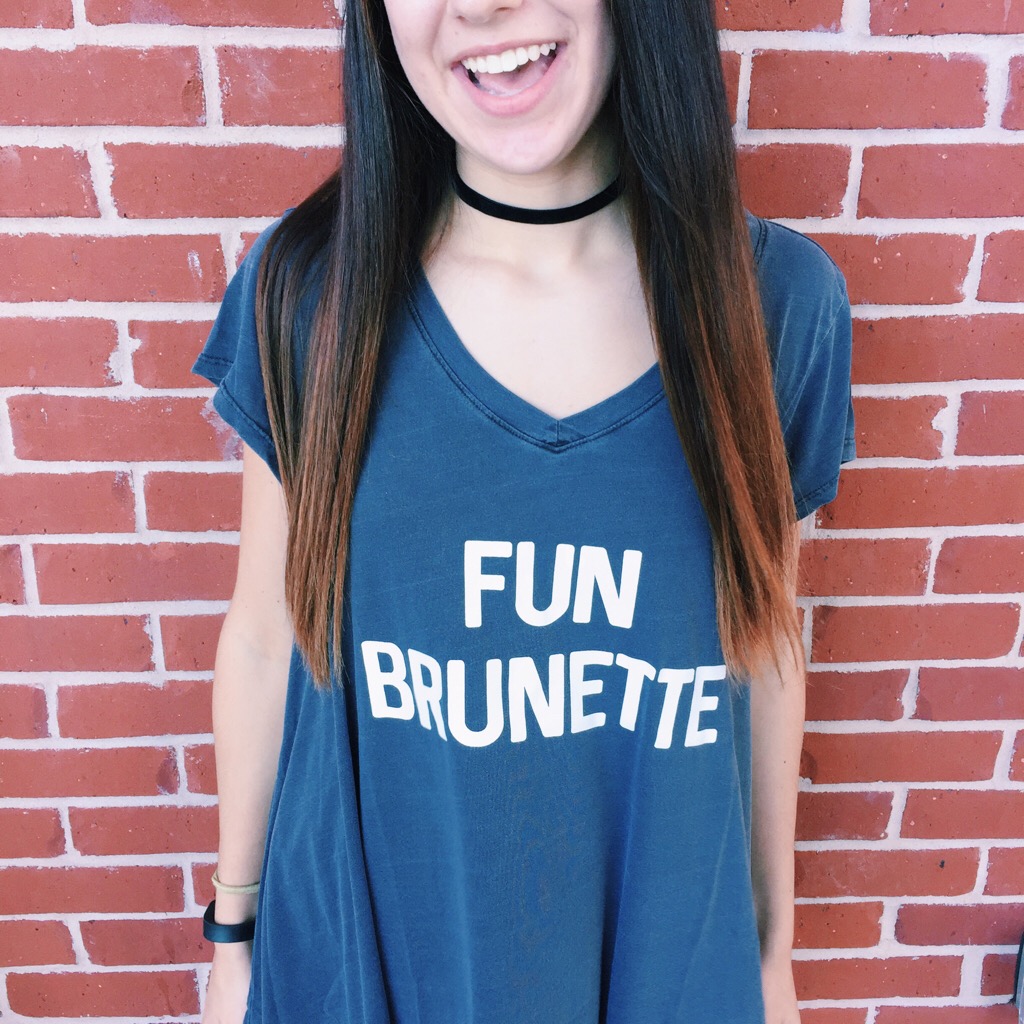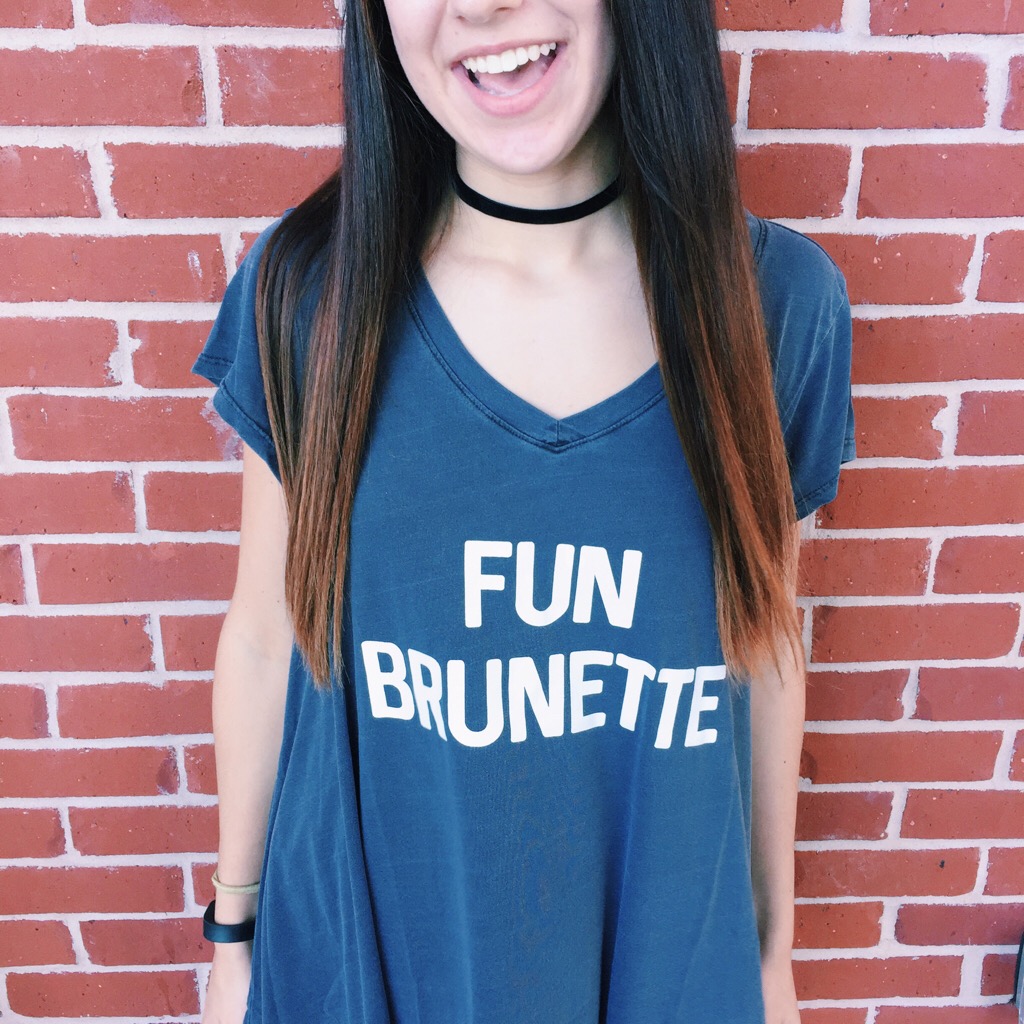 Who's fun + brunette? That's me! This MuMu tee has easily become a throw on and go for the month. Jeans, skirts, leggings – you name it, I've worn it with this shirt. MuMu has a fantastic line of graphic tees, but they can be pricey so if you're looking into one, I would recommend getting something you'll be able to re wear time + time again.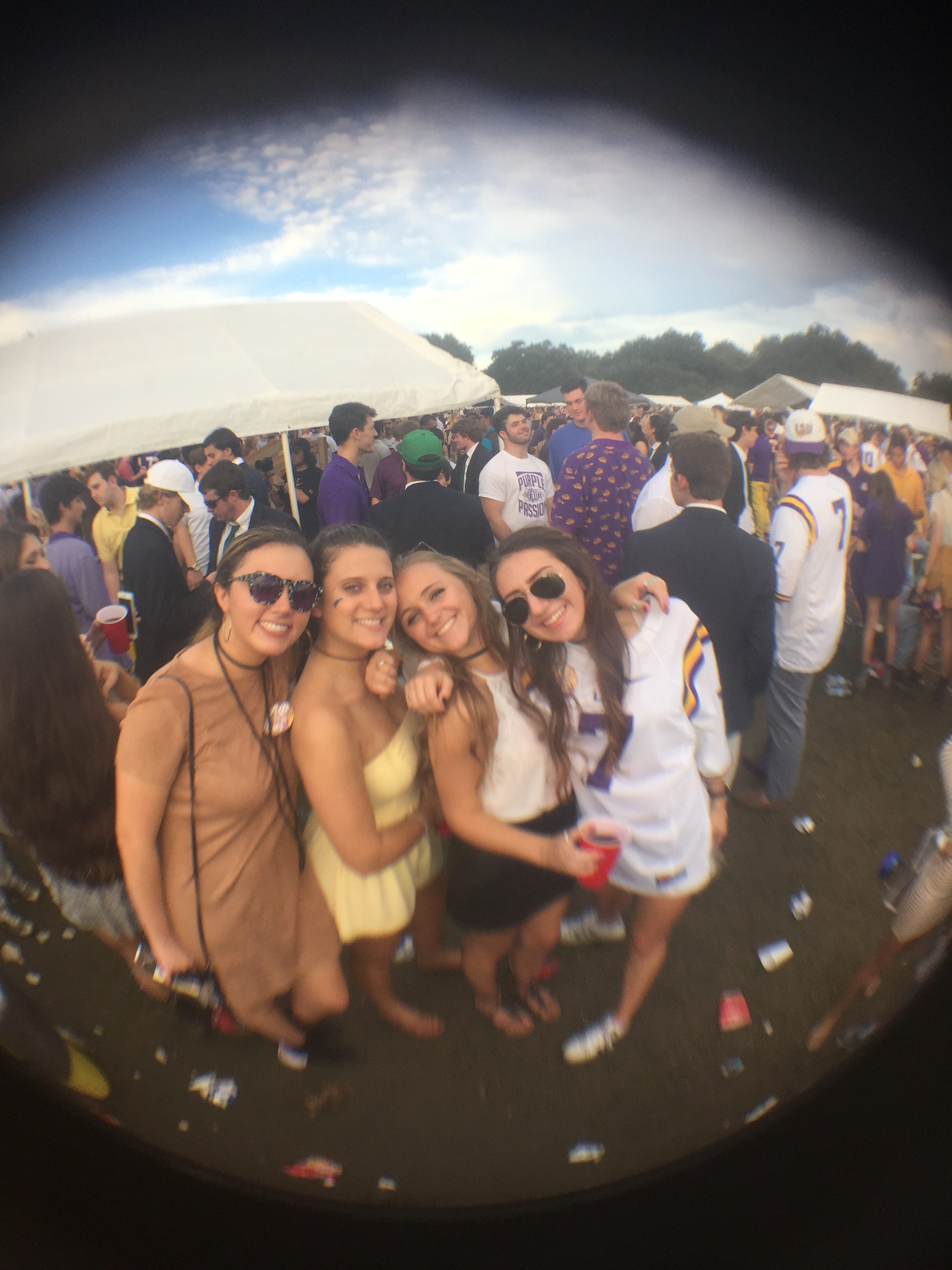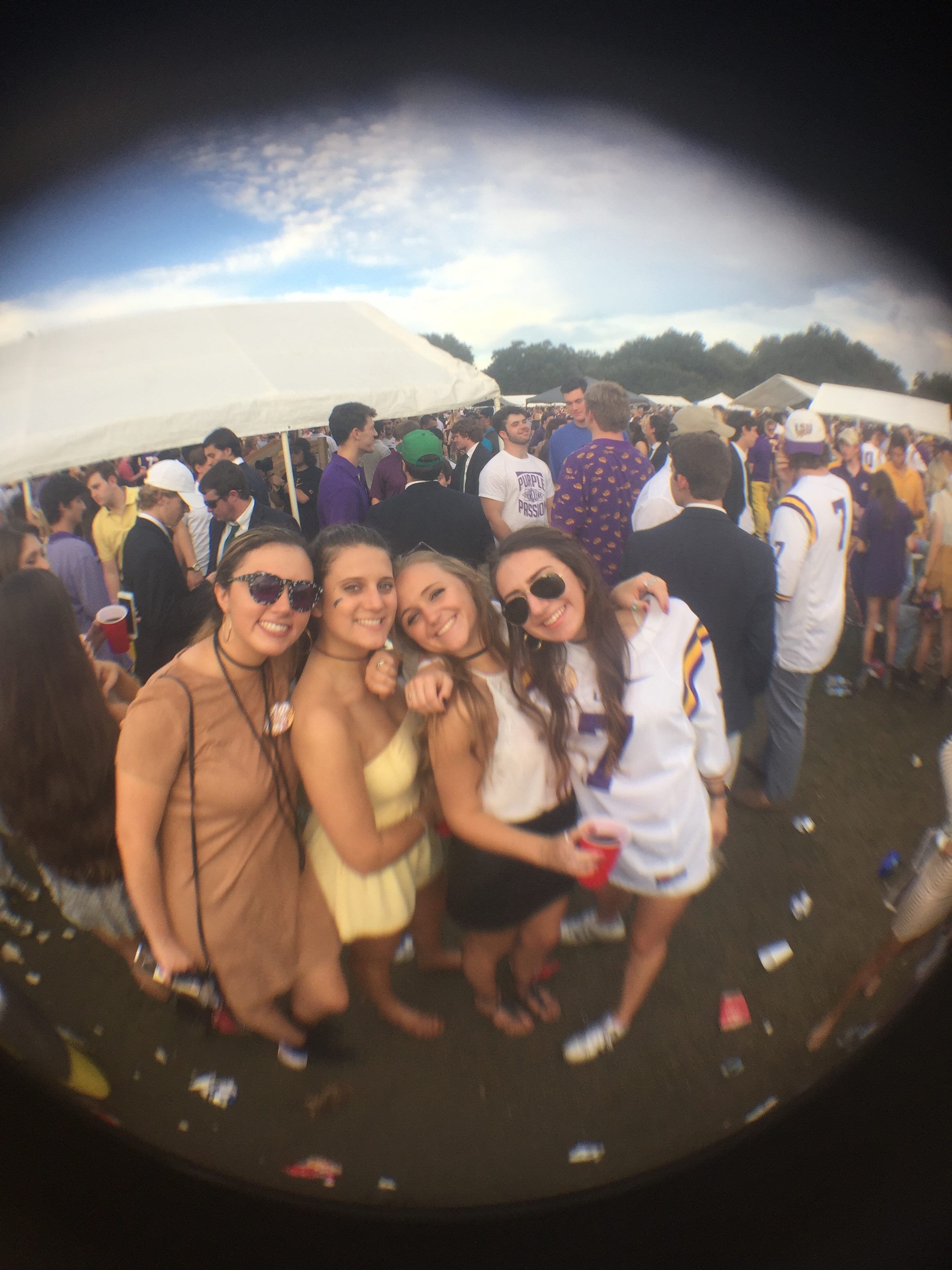 Football season has come to a close this month. I have to say, I am really going to miss heading over to Tiger Stadium to cheer on my boys. Picking out an outfit every weekend – that's something I won't miss. There's a first time for everything + this was mine with the jersey. Let's just say I looked more sporty than I am.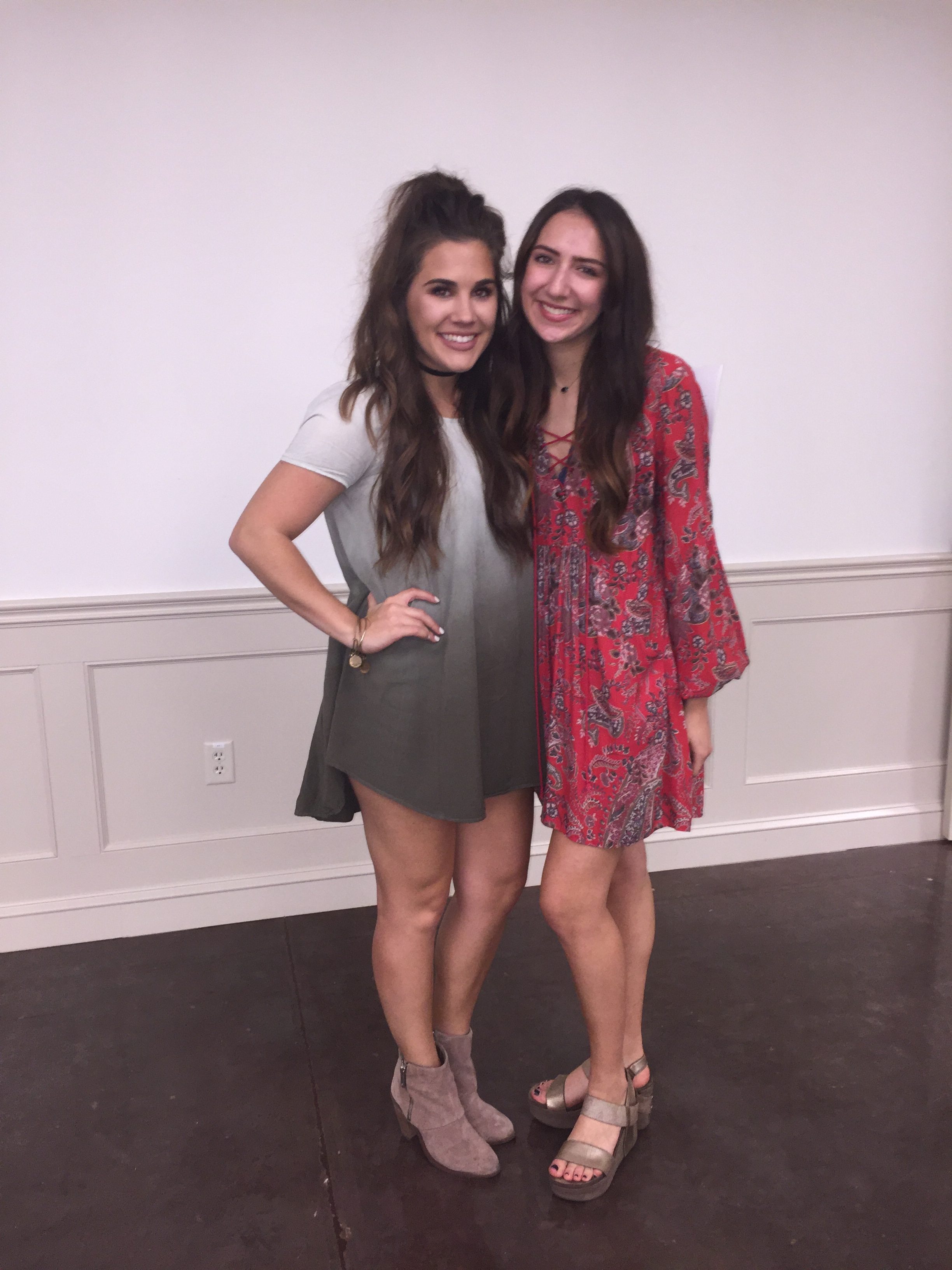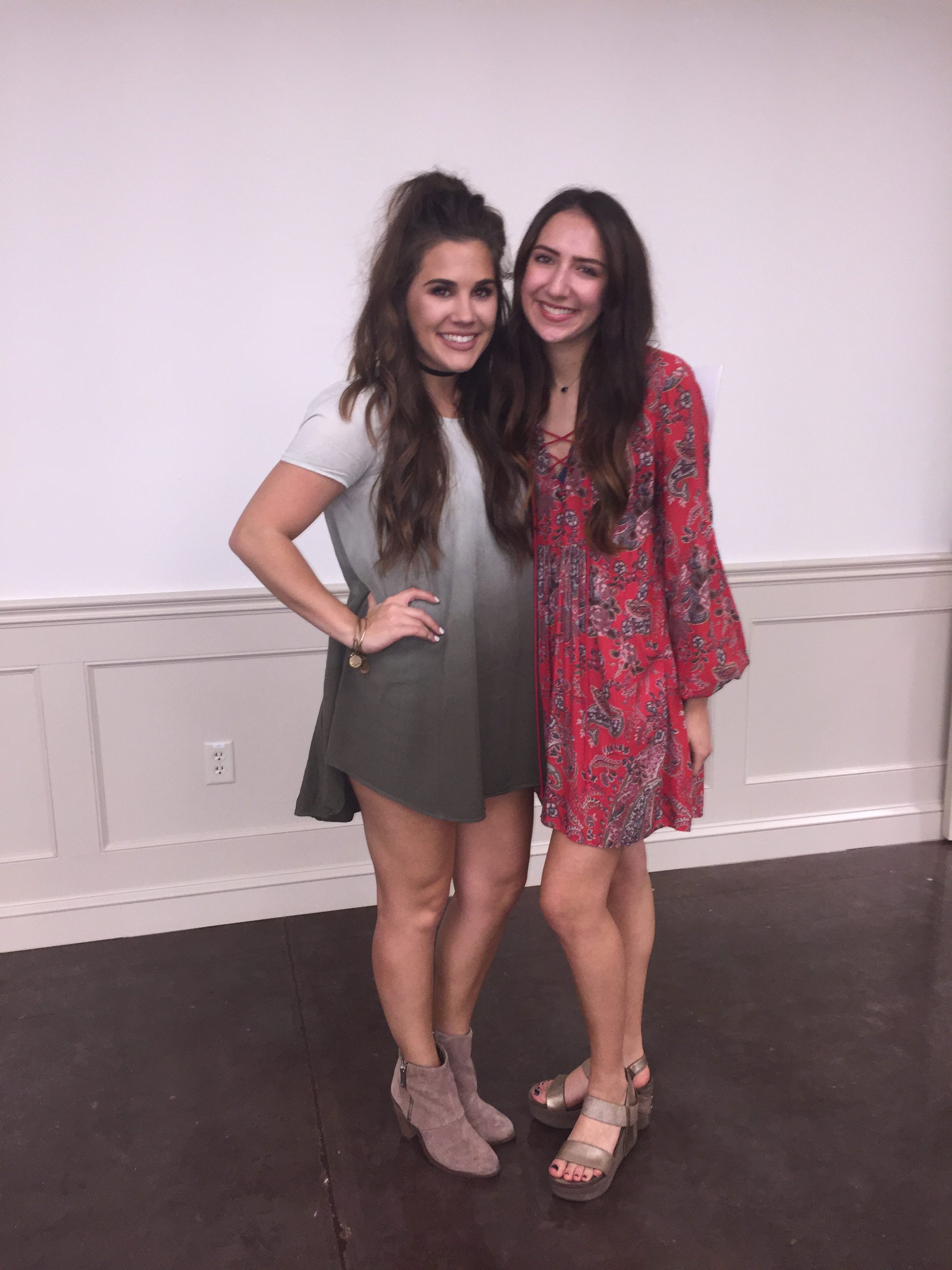 Back and better than ever! Serving on exec has been one of my best memories in Alpha Phi. This year I have been elected to be our VP of Chapter Operations. With our brand new home, there is so much to be done (we are still getting the hang of things over here). I am looking forward to working with my girls to have a year to remember!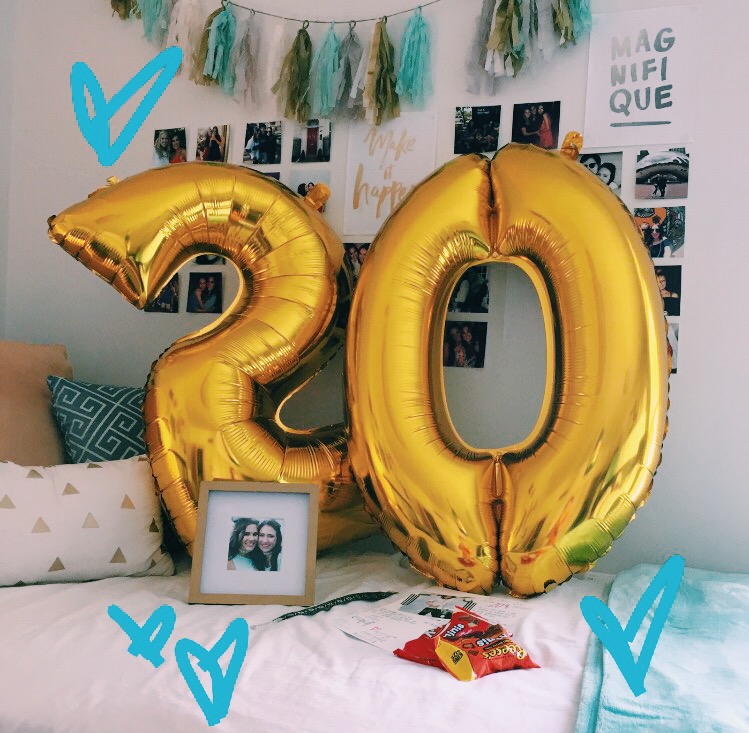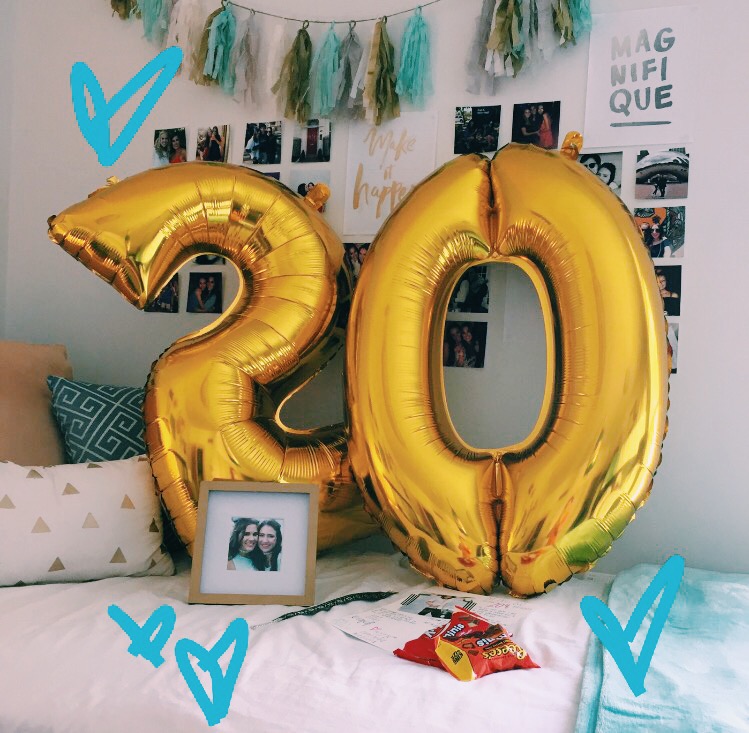 Catherine (my sweet roomie + bff) turned 20 this month! The weekend was jam-packed. Semi took place Friday night + following that was the Alabama game. I snagged these gold foil balloons from Amazon for $5 each (talk about a bargain)! Her little gift from moi included, a sweet note (feat Harry Styles), kit kats, a choker, and a framed picture of us.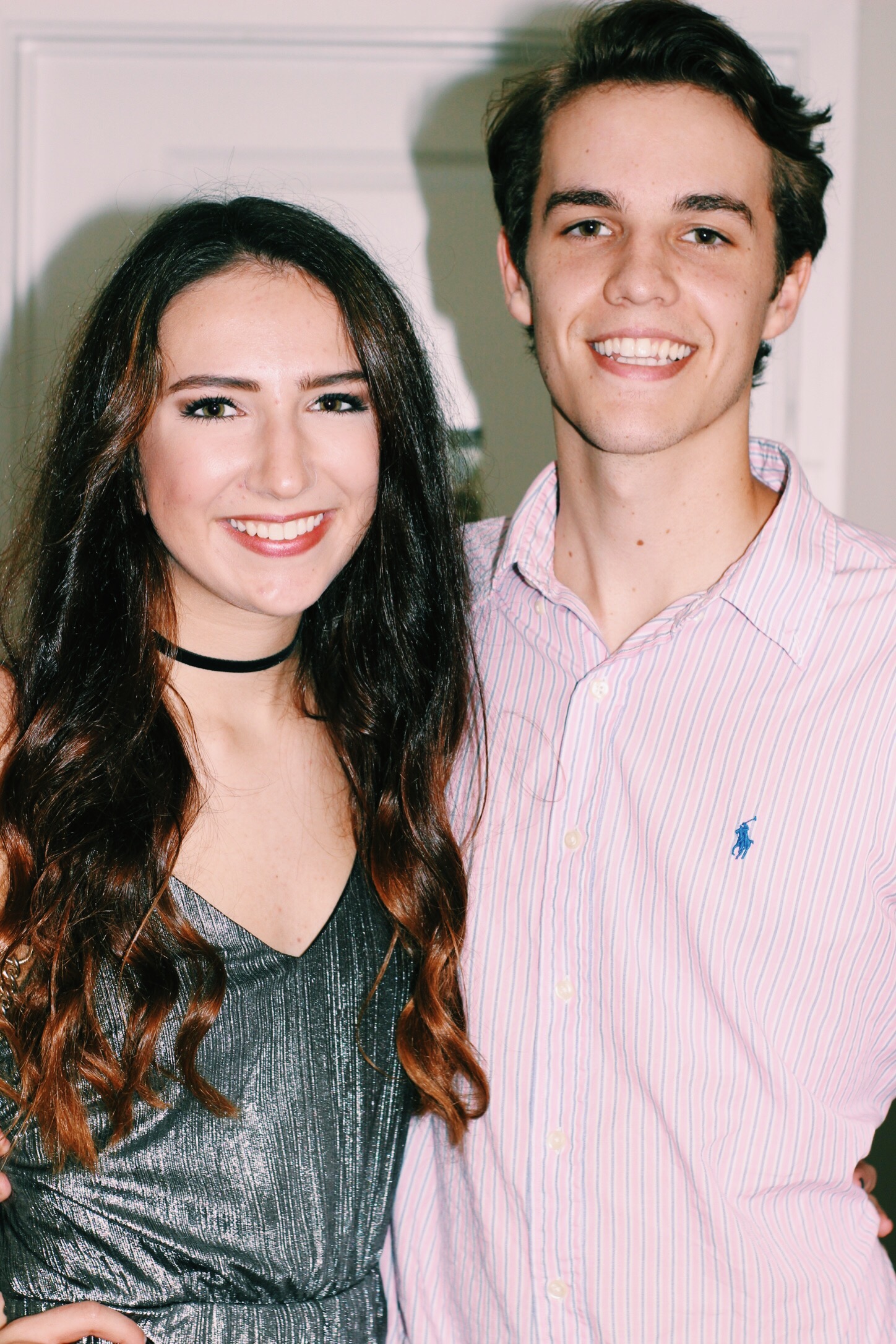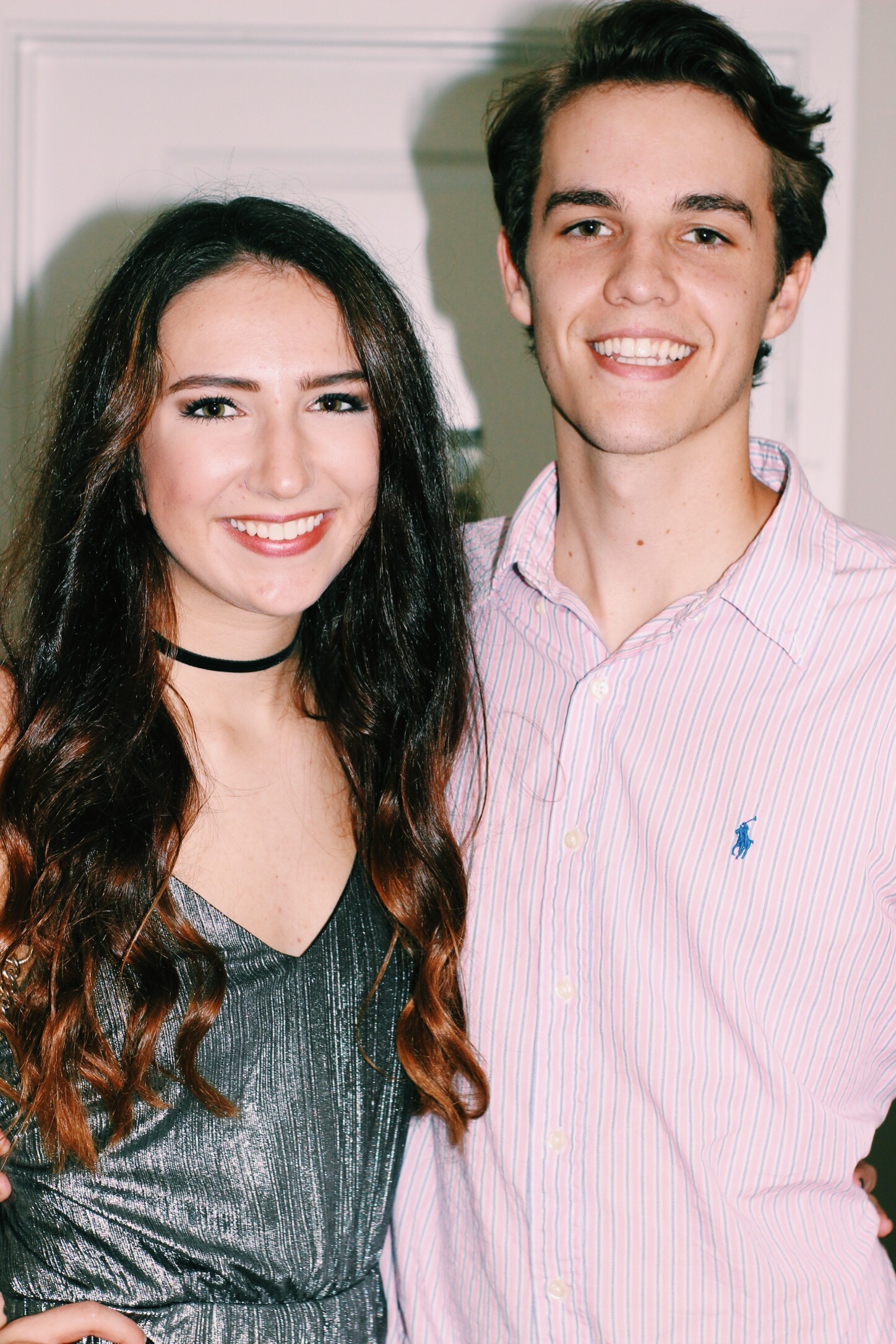 Semi was where it was at!! I can't even begin to describe how much fun we all had! The night started hectically (what's new), but once we got to the venue all was well. Bag of Donuts was our entertainment + I swear to you, they are one of the best cover bands of all time! Shout out to my best friend Brooks for tagging along with me ;-)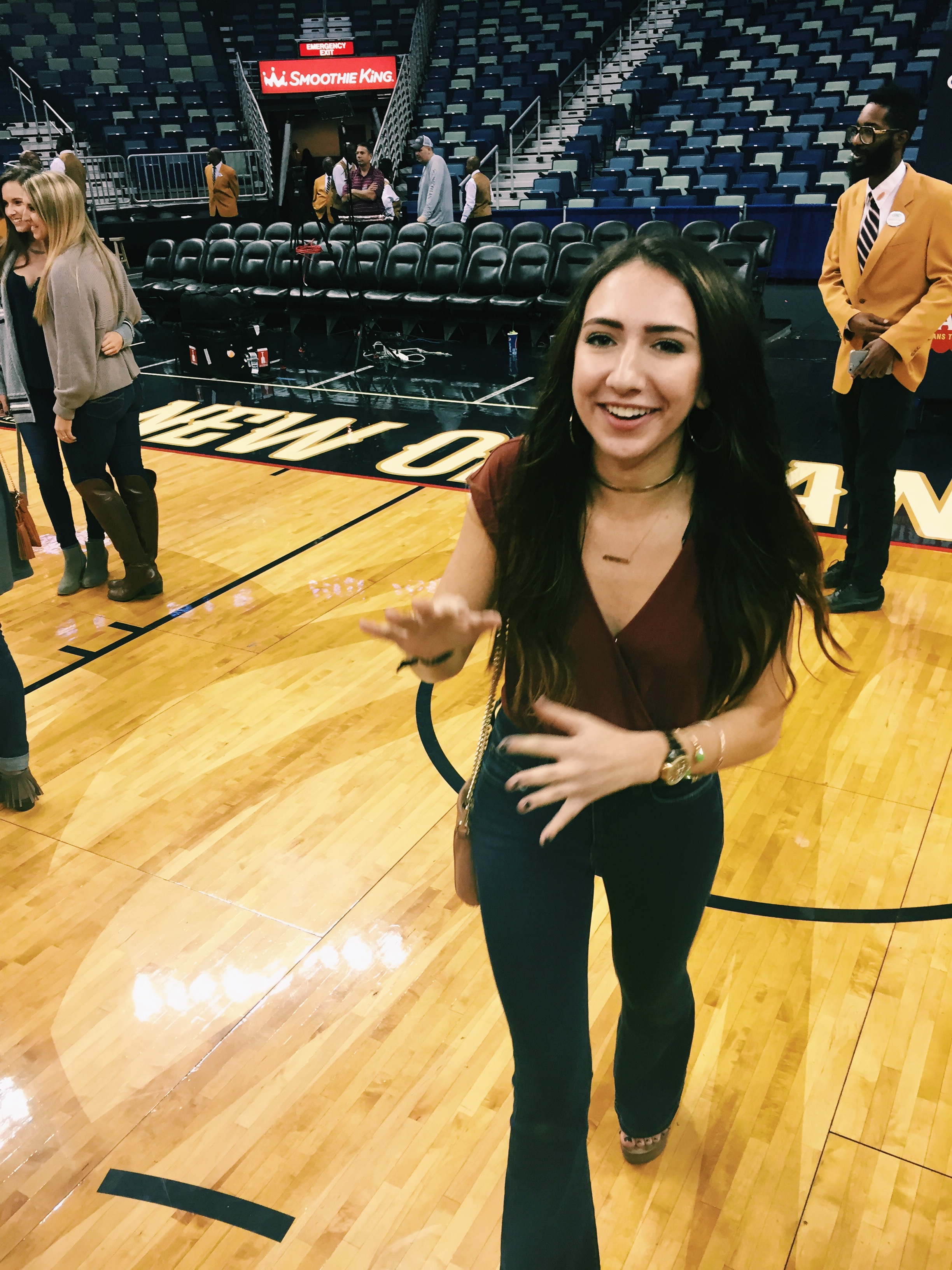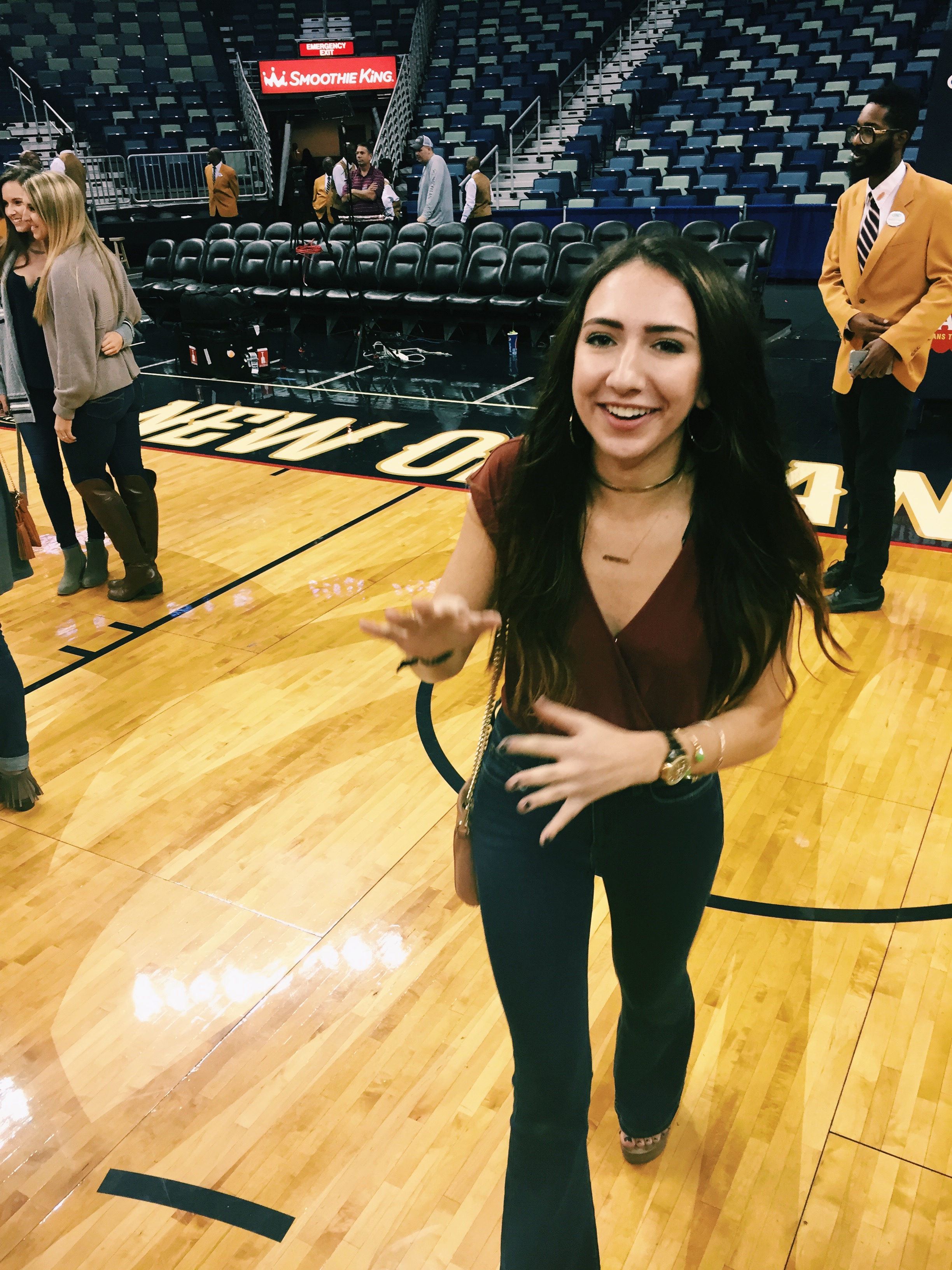 Alpha Phi took us to the Pelicans game + boy was it fun! Not only did I spend $16 on food, ride a bus from BR to NOLA for 3 hours, but I also got to go on the court + snap some pictures! My outfit was a total seventies vibe from the flares to the bodysuit to the hoops.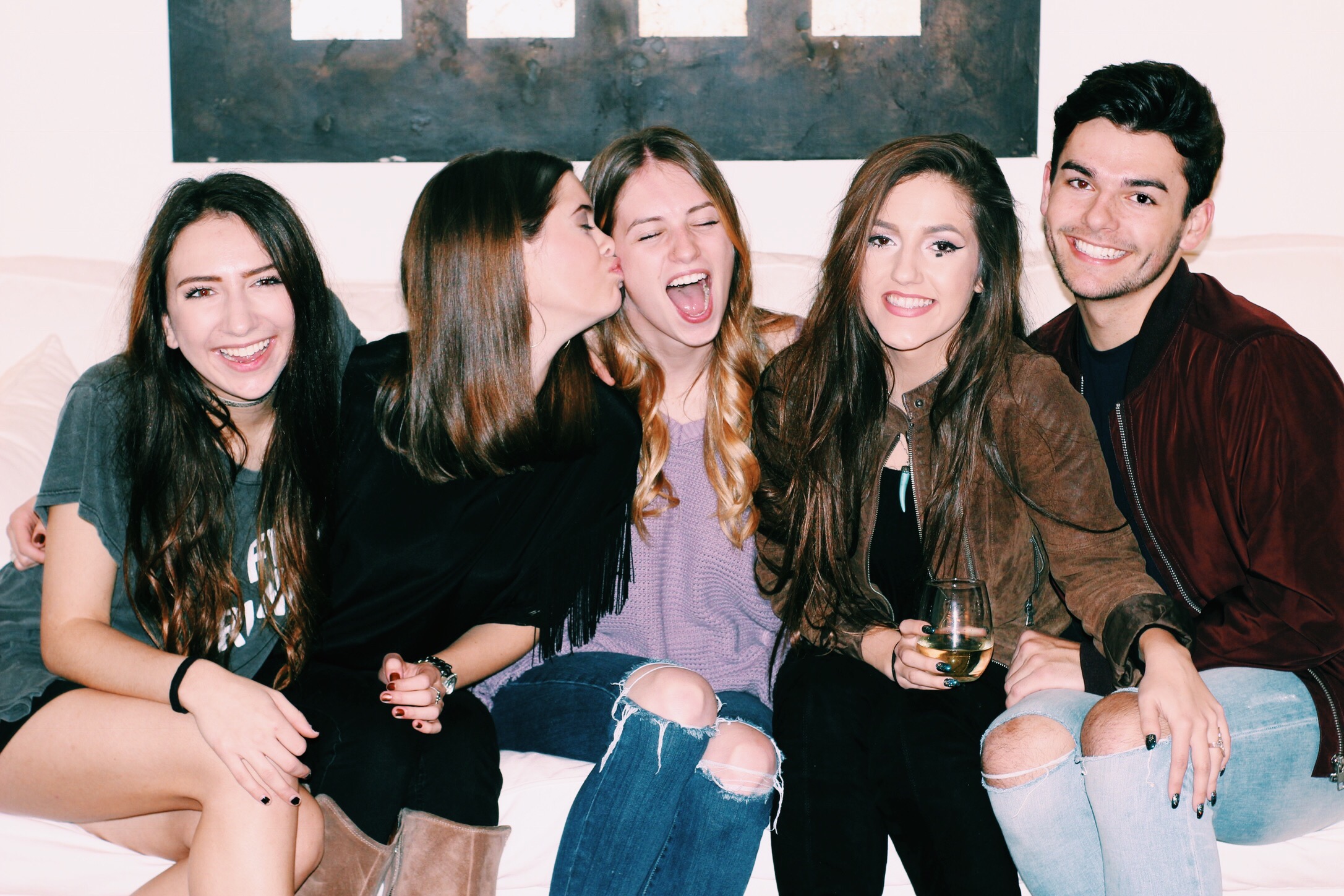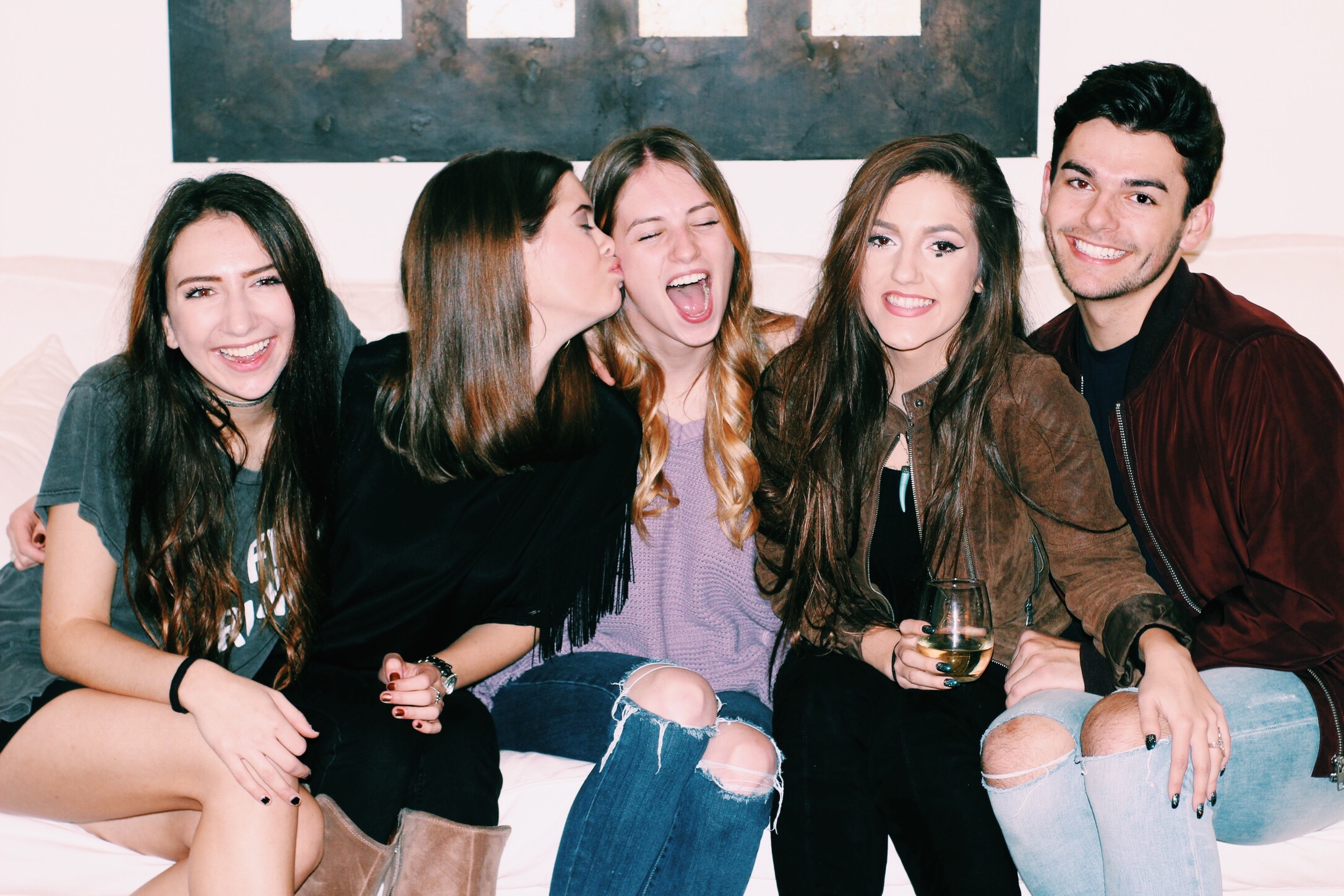 A successful friendsgiving was had! We chowed on some delicious food + caught up like old times. Seeing my high school friends is one of the best parts about going home. Did I mention how freaking cute our little photo shoot turned out?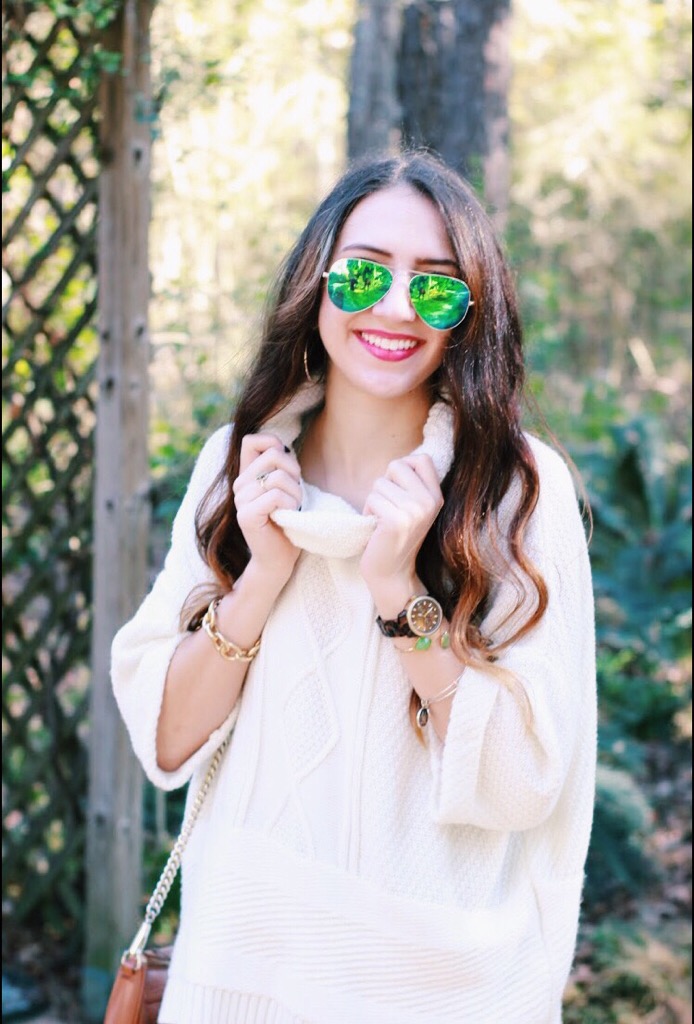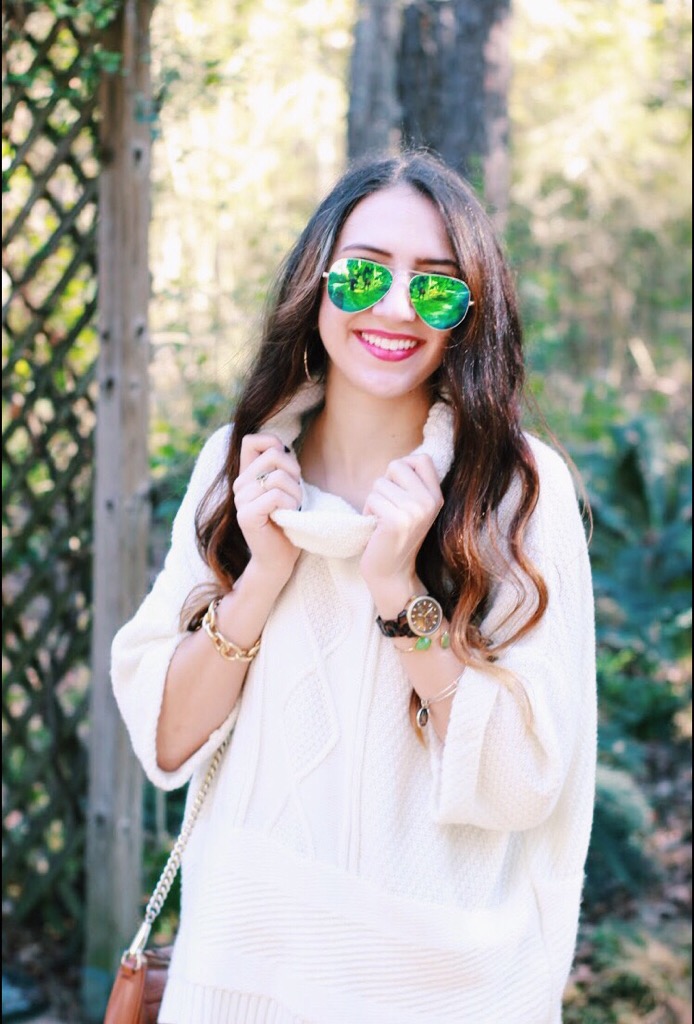 Thanksgiving this year was quite an odd one. I was all over the place (NOLA, Mandeville, BR) + didn't get much of a break. Louisiana weather still has not cooled down enough for a jeans, boots, and sweater look so I opted for a sweater + skirt combo.
………………………………………………………………………………………………………………………..
My music favorites for this month:
Love on the weekend by John Mayer
Blue ain't your color by Keith Urban
Make your mind up by Moon Taxi
The chain by Fleetwood Mac
My beauty favorites for this month:
My daily routine for work has been pretty simple. CC cream, blush, brows, and then mascara.
Articles I've been reading this month:
Winter wedges by Lonestar Southern
One Direction update by Billboard
4 ways to add holiday glam to any outfit by A Pinch of Lovely
Michelle Obama's final White House Christmas decor by Vogue
………………………………………………………………………………………………………………………..
How has everyone's November been? Give me some feedback in the comments!