To all my Southern gals,
I feel you
. While everyone else is buying sweaters and boots and leggings and drinking PSLs (can you believe I've never had one of those) we're still over here braving the heat. Yeah, yesterday it was
80 degrees
over here in Louisiana (cue the ugh).
I'm getting pumped for fall and wanting to incorporate some fall pieces into my wardrobe but it's a real ordeal let me tell ya.
So I figured I'd start a little series. It'll feature three key pieces you need for fall and I'll show ya how to transition them. With this heat it's tough, but we'll figure it out! Let's get into part one of three!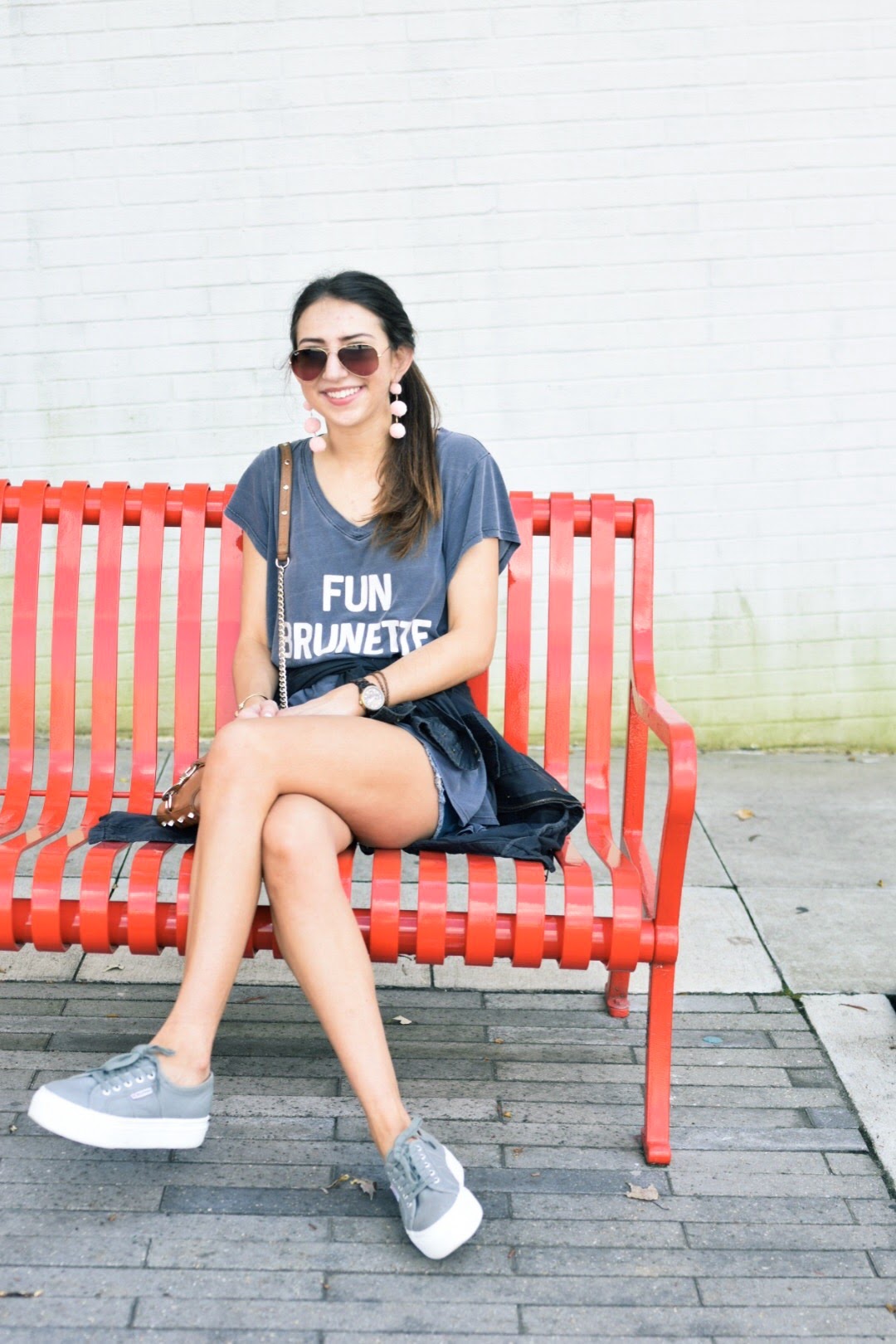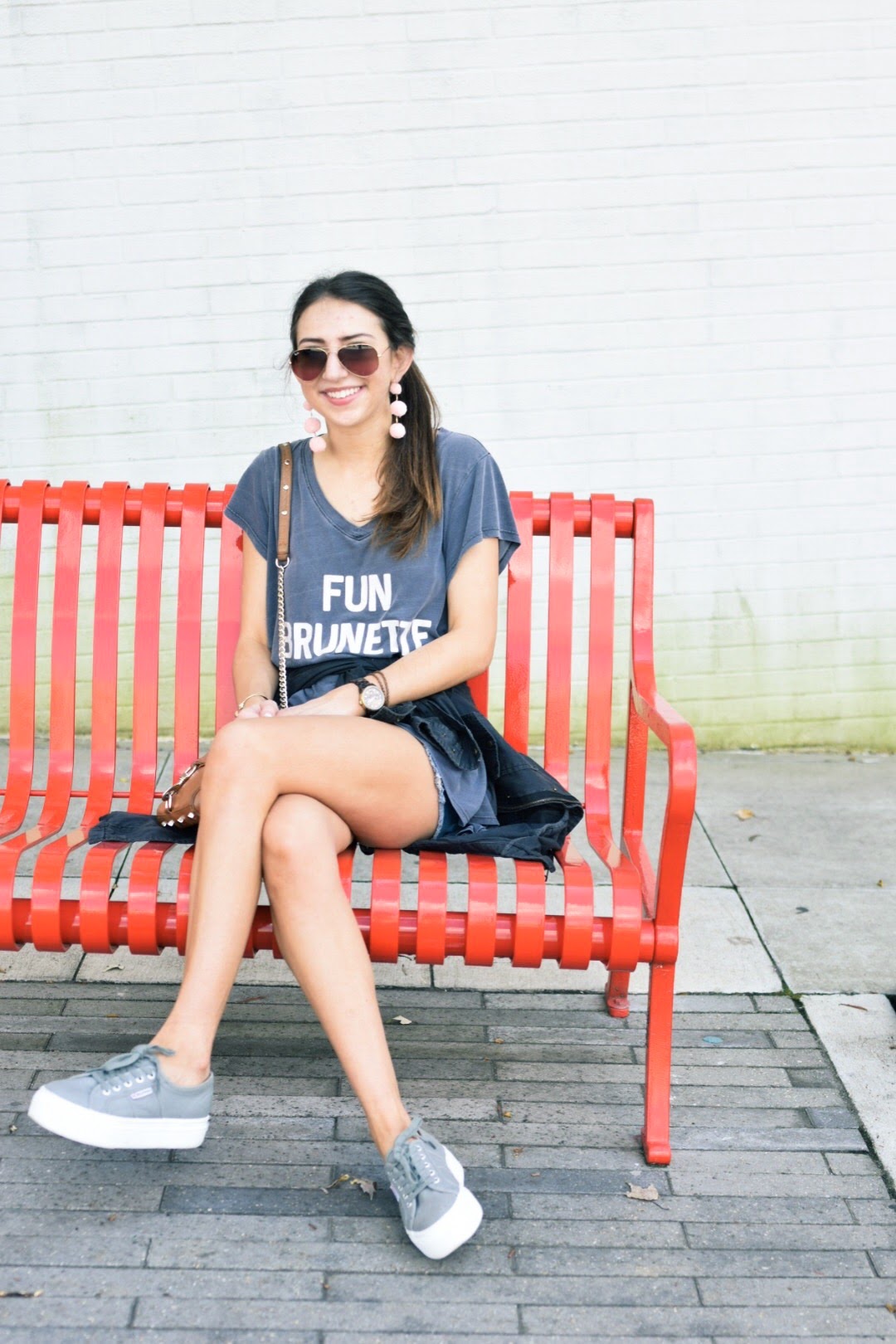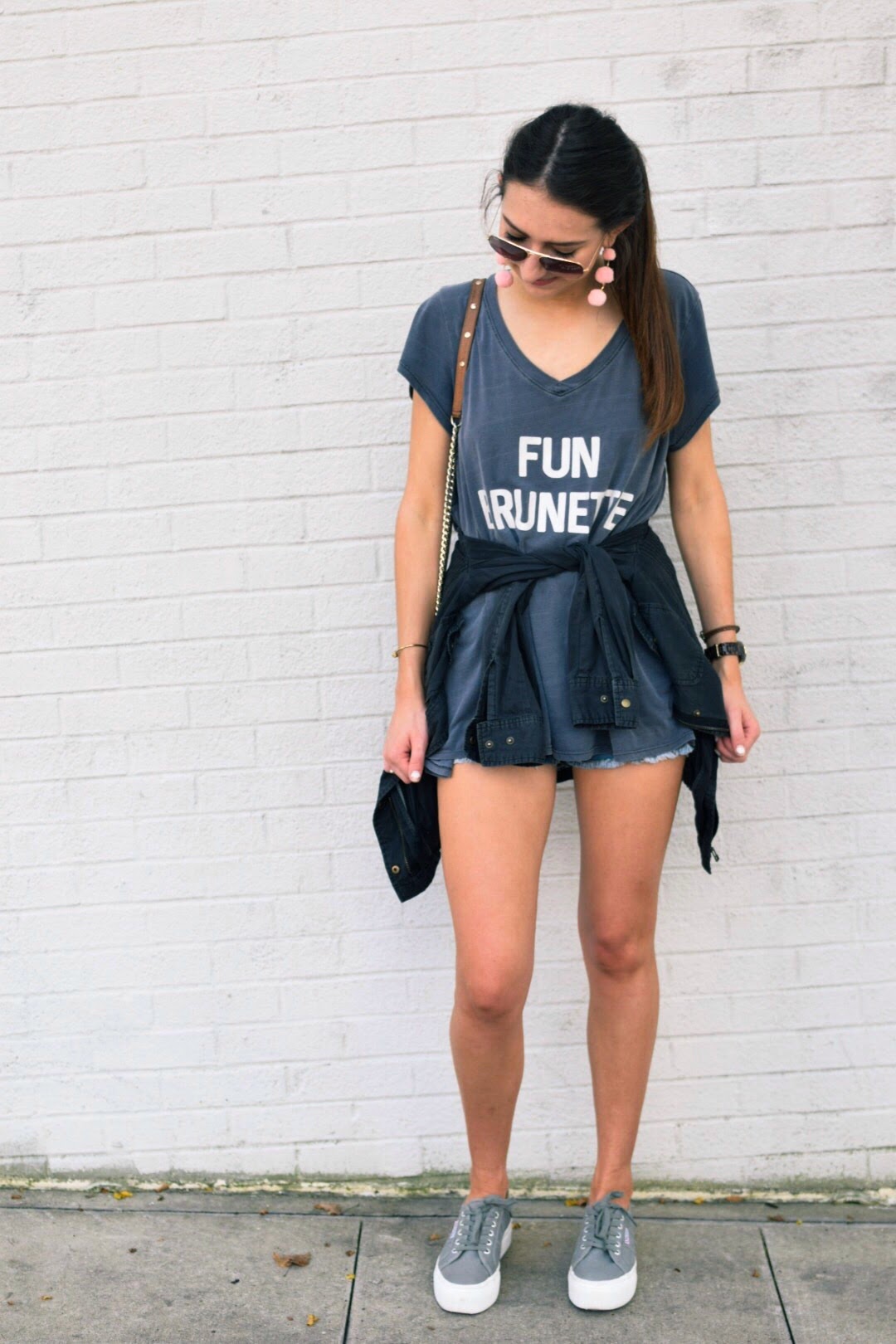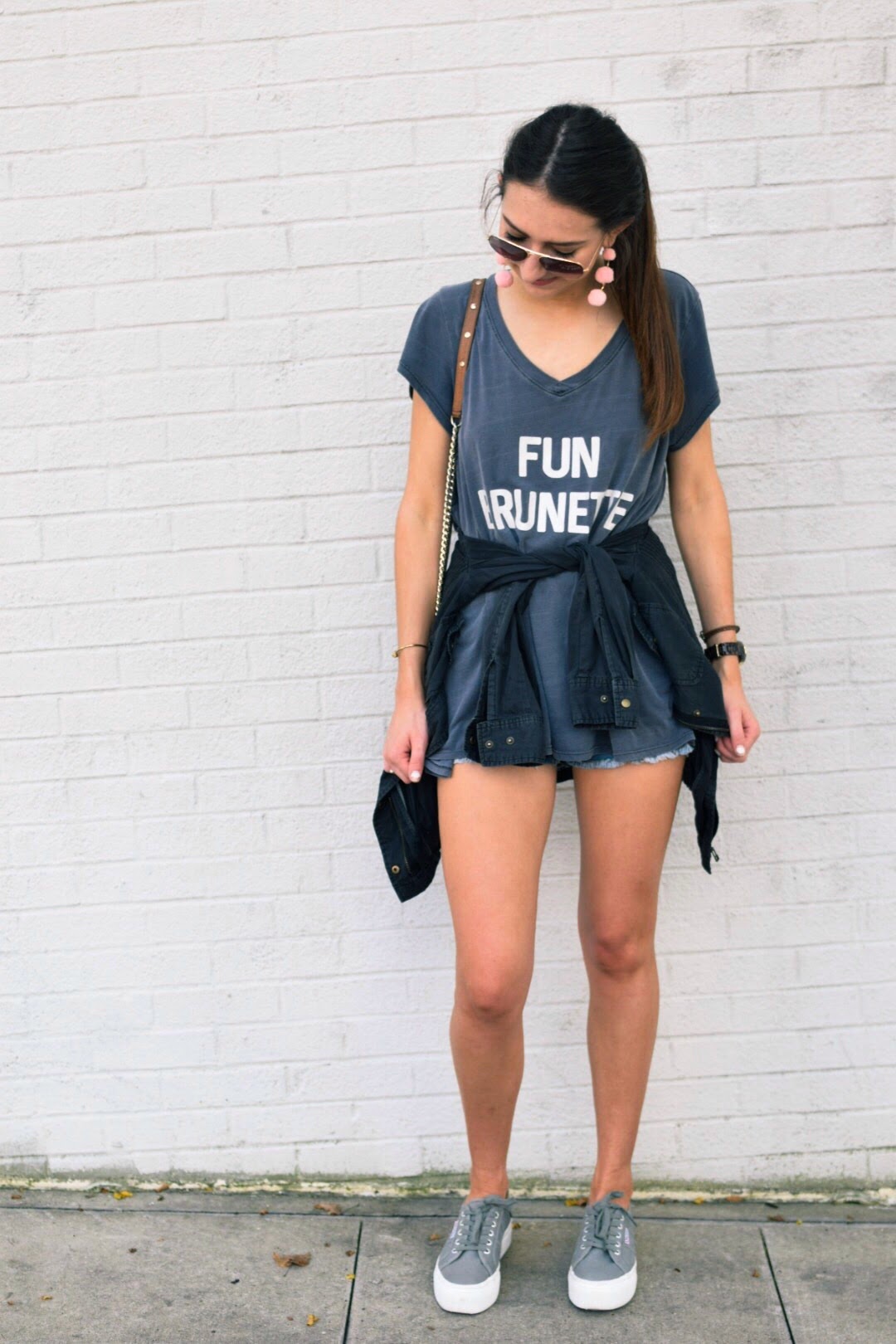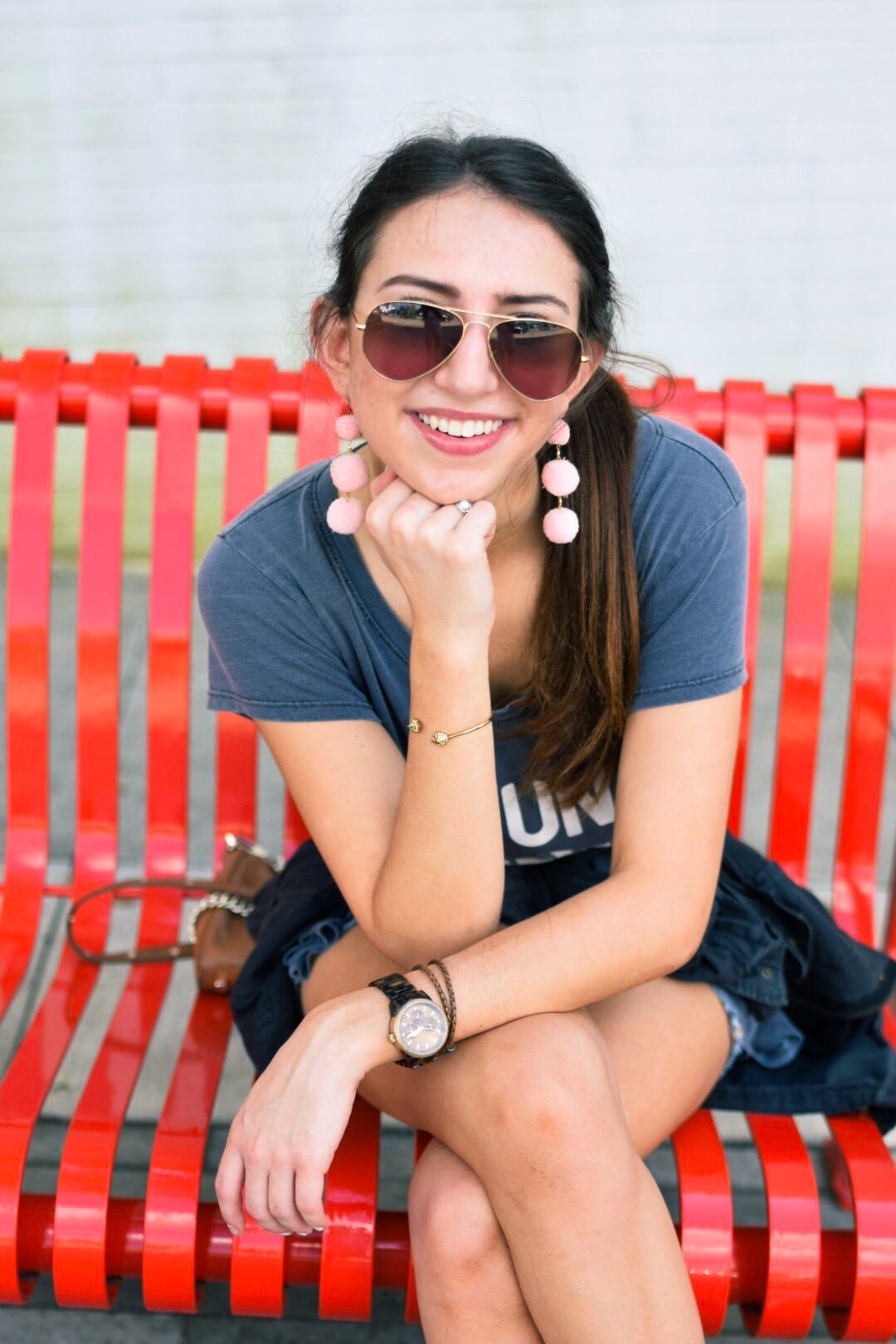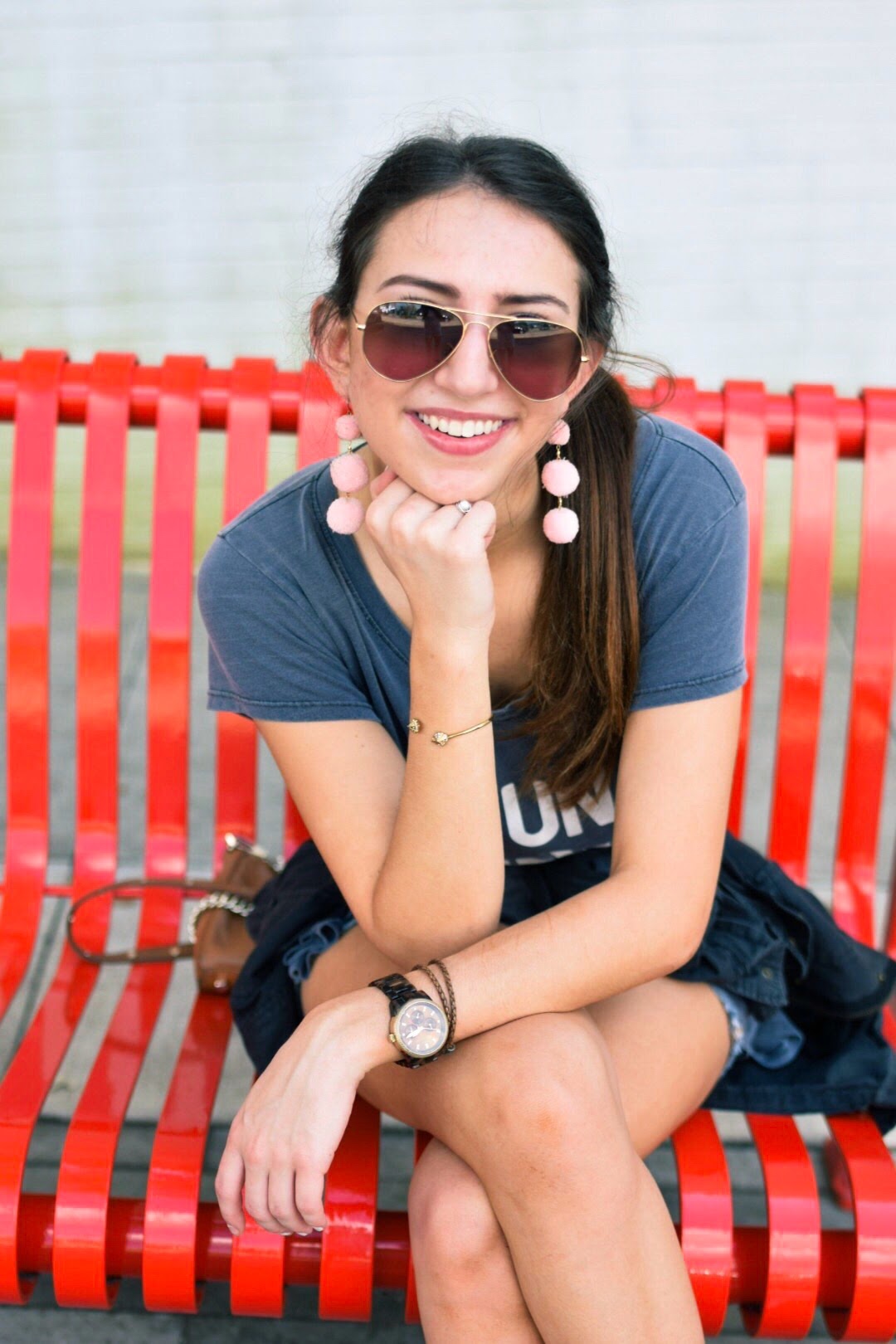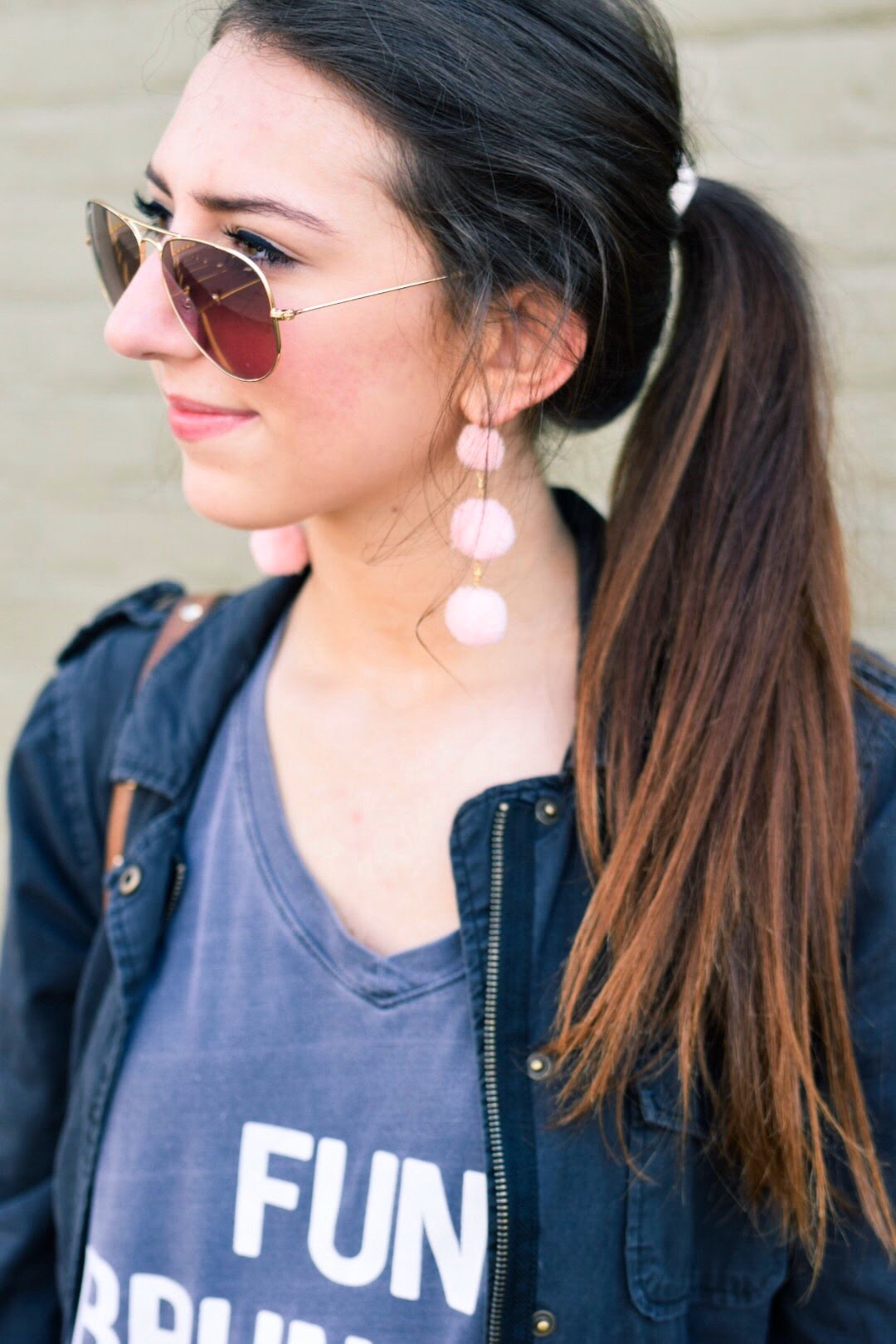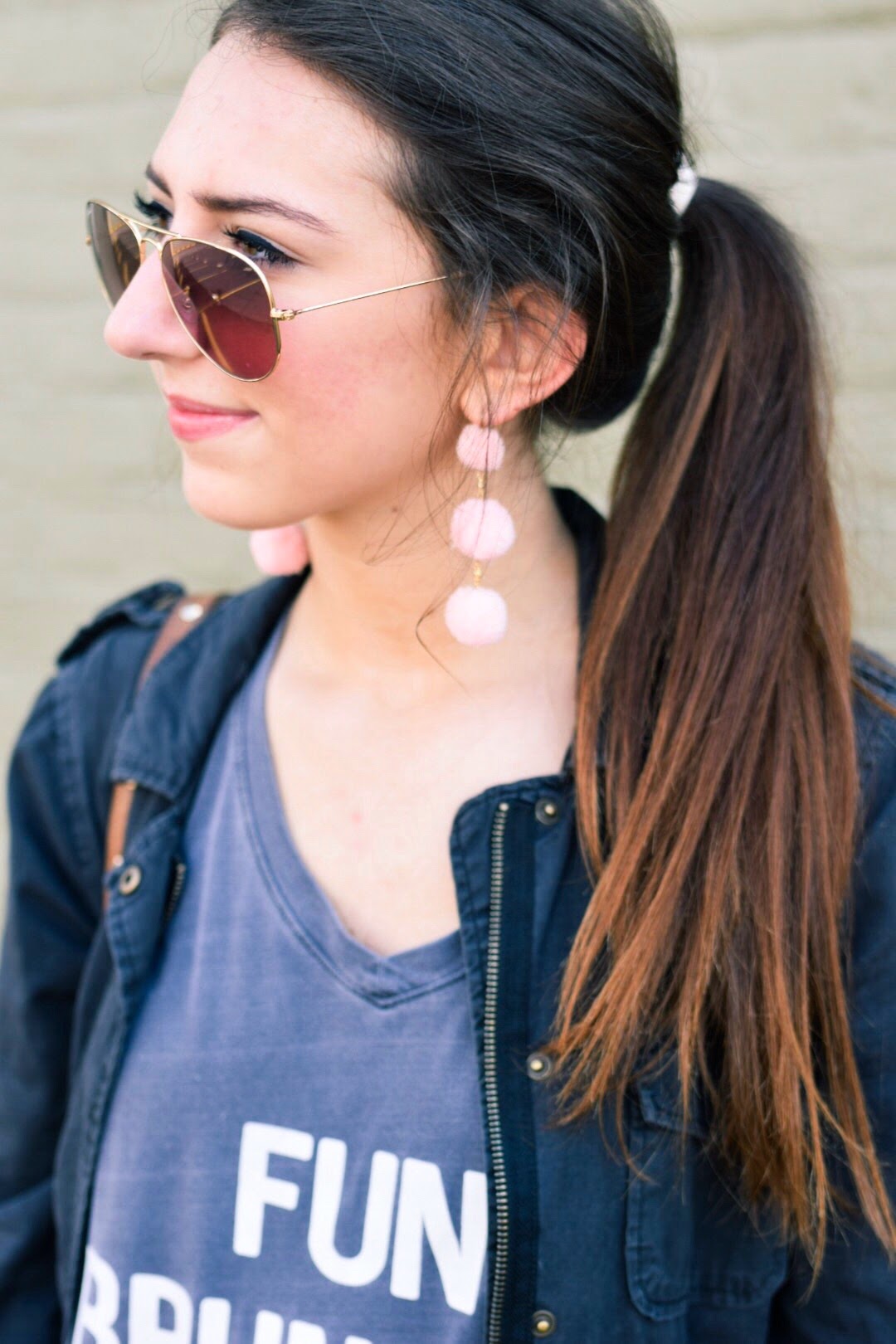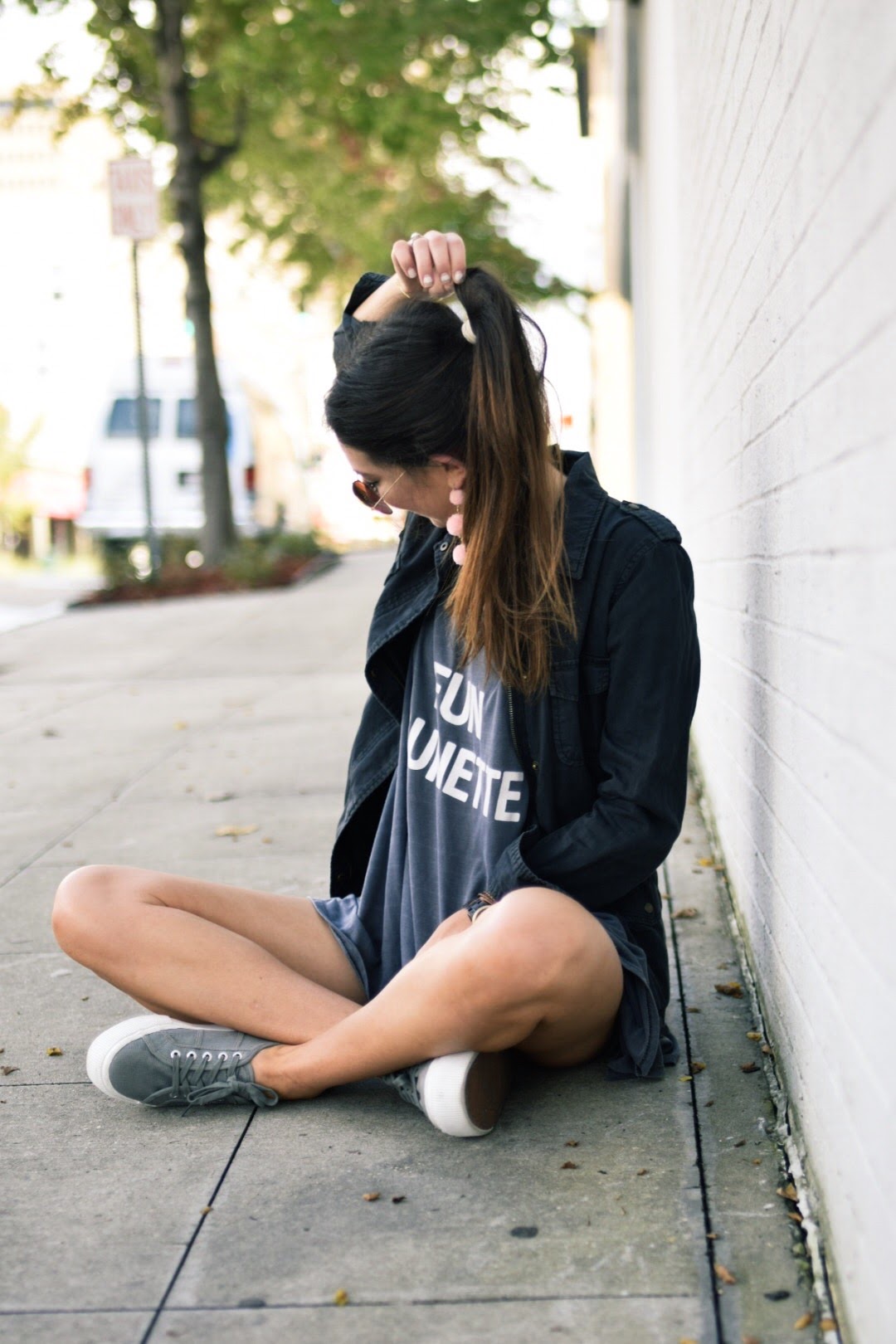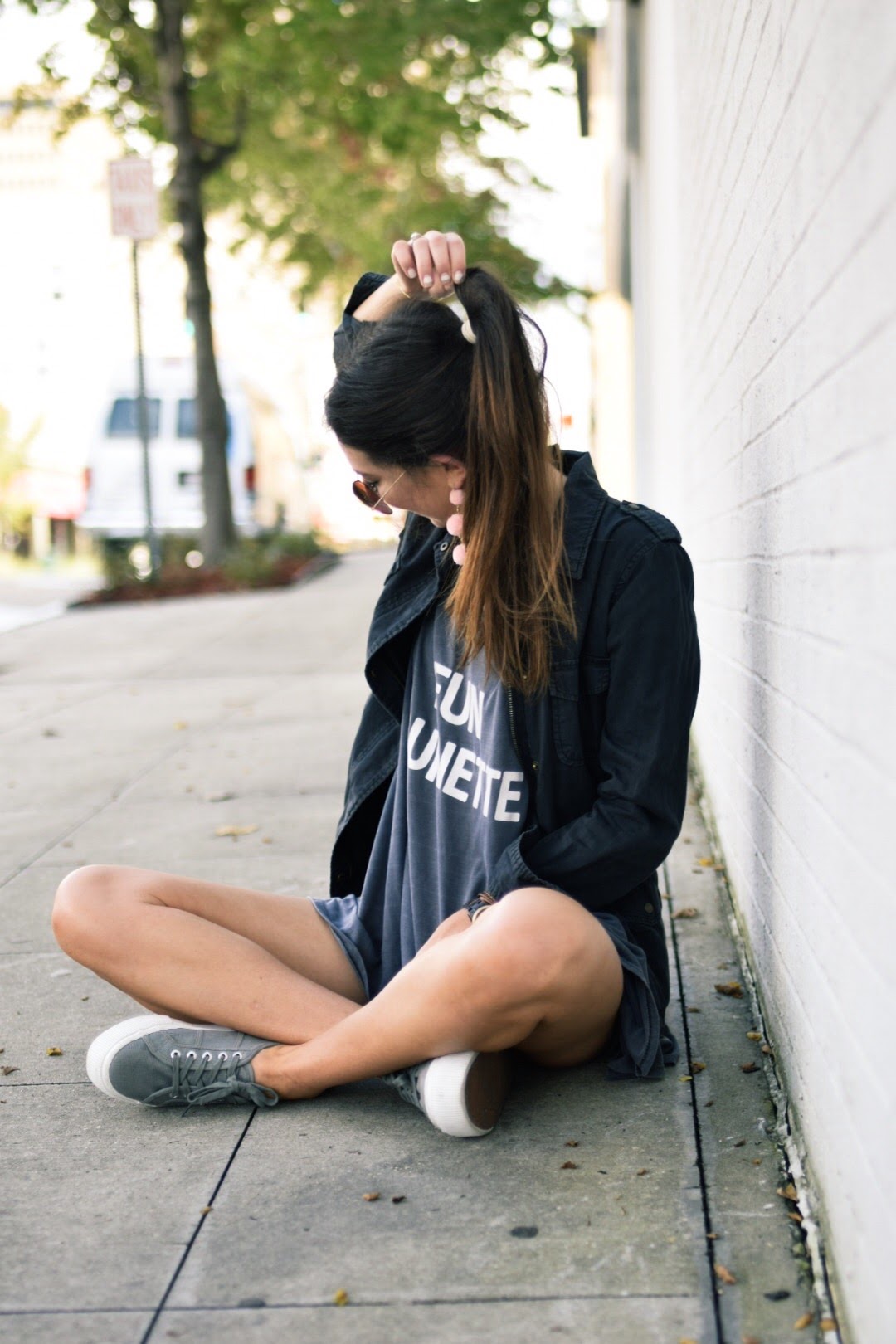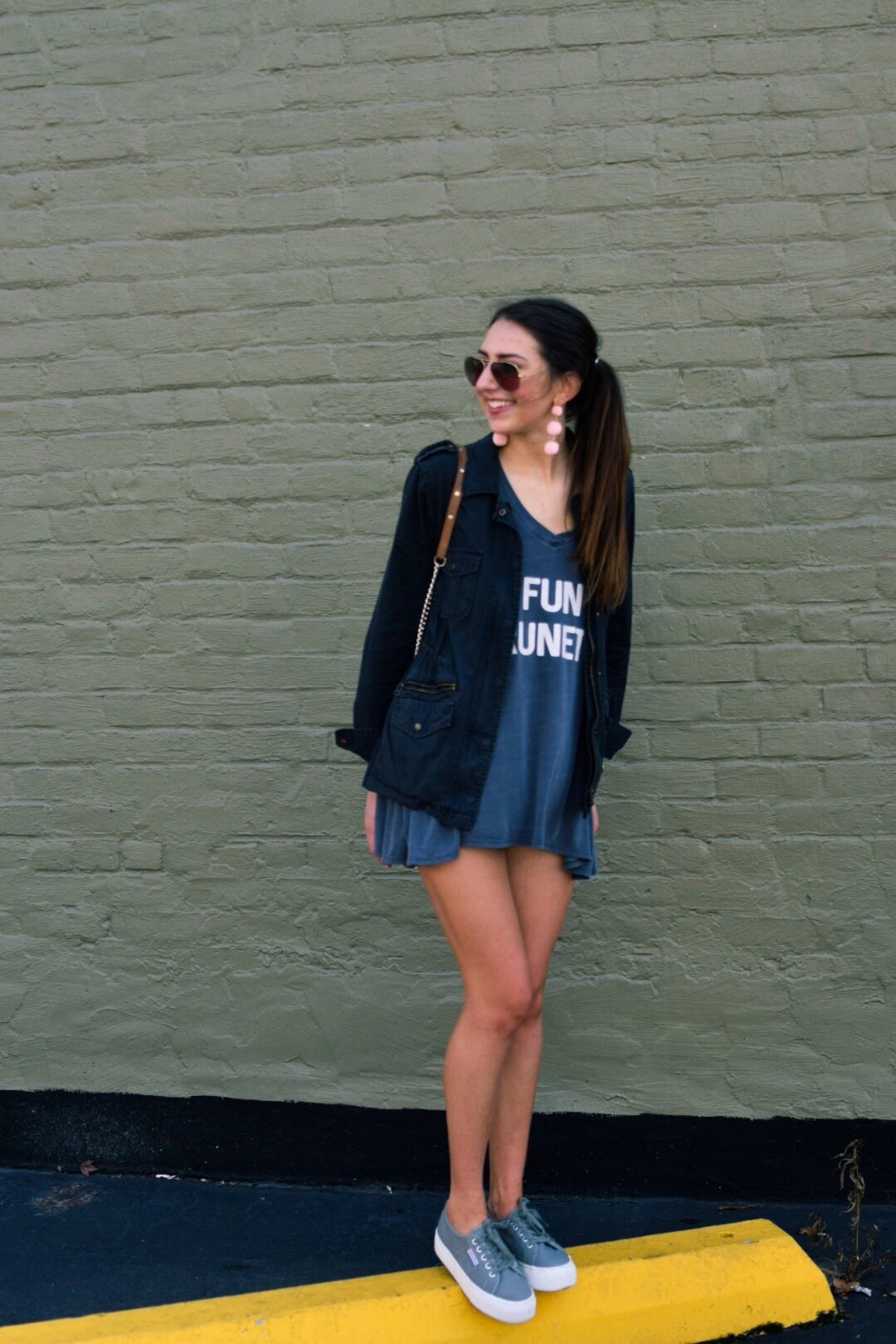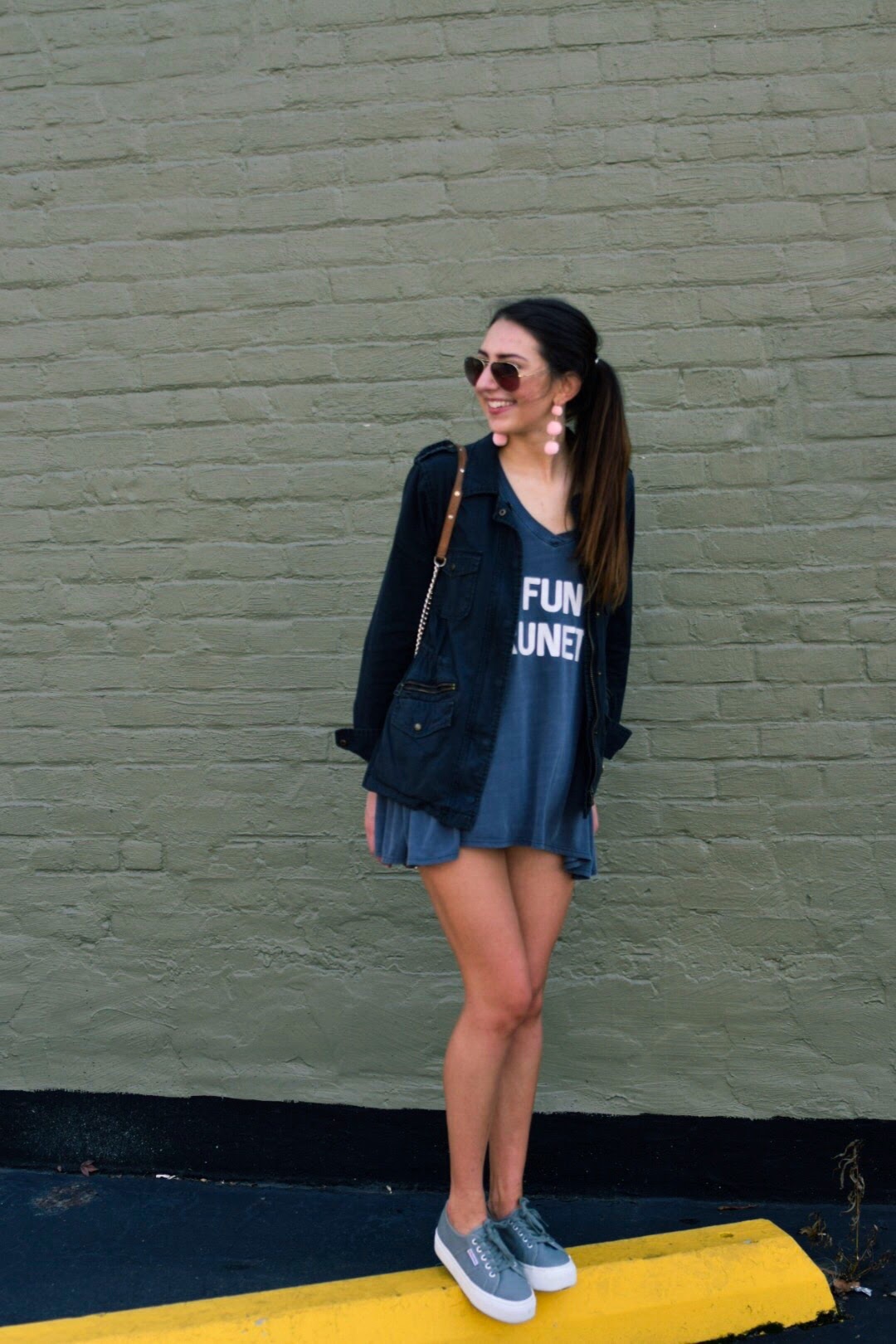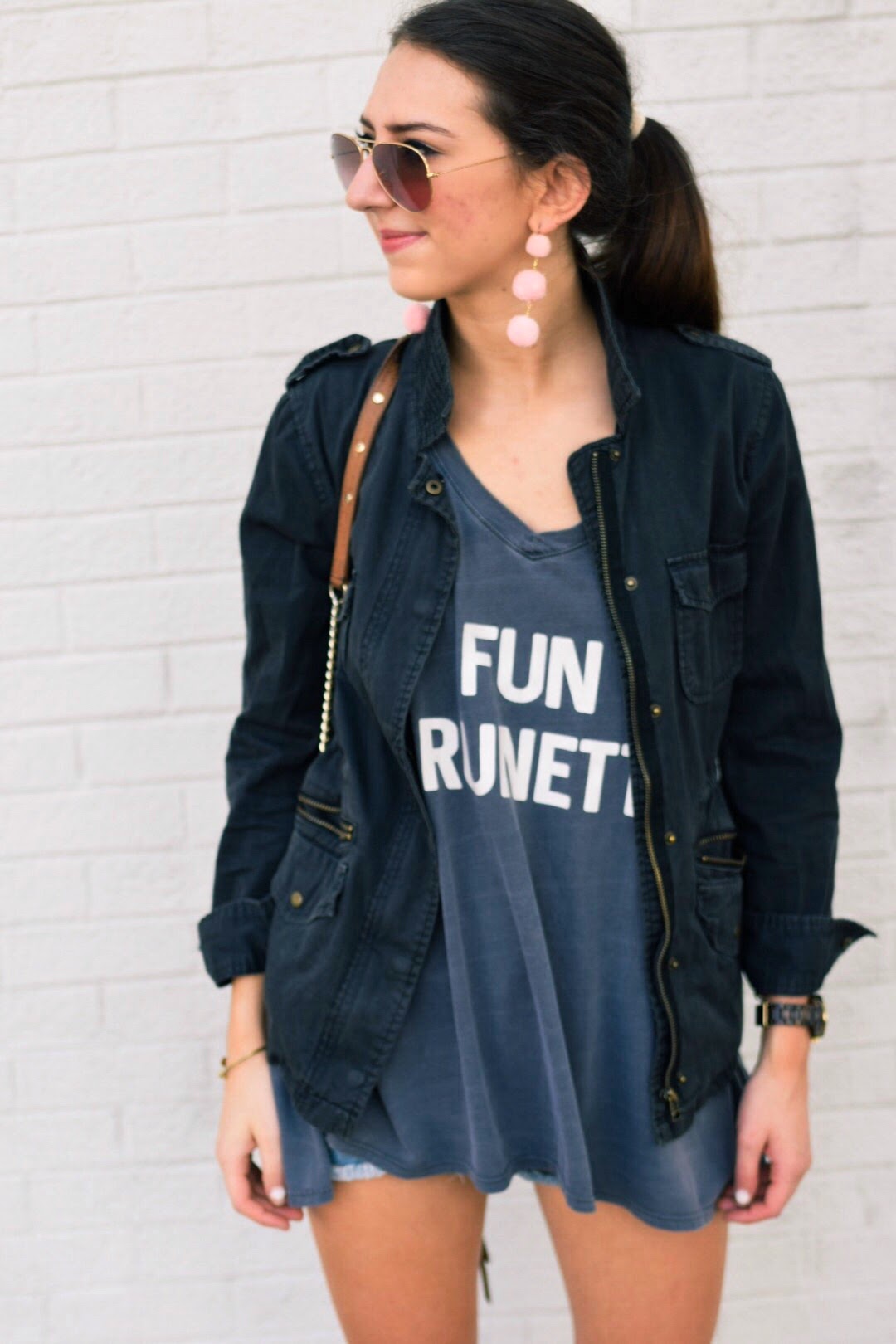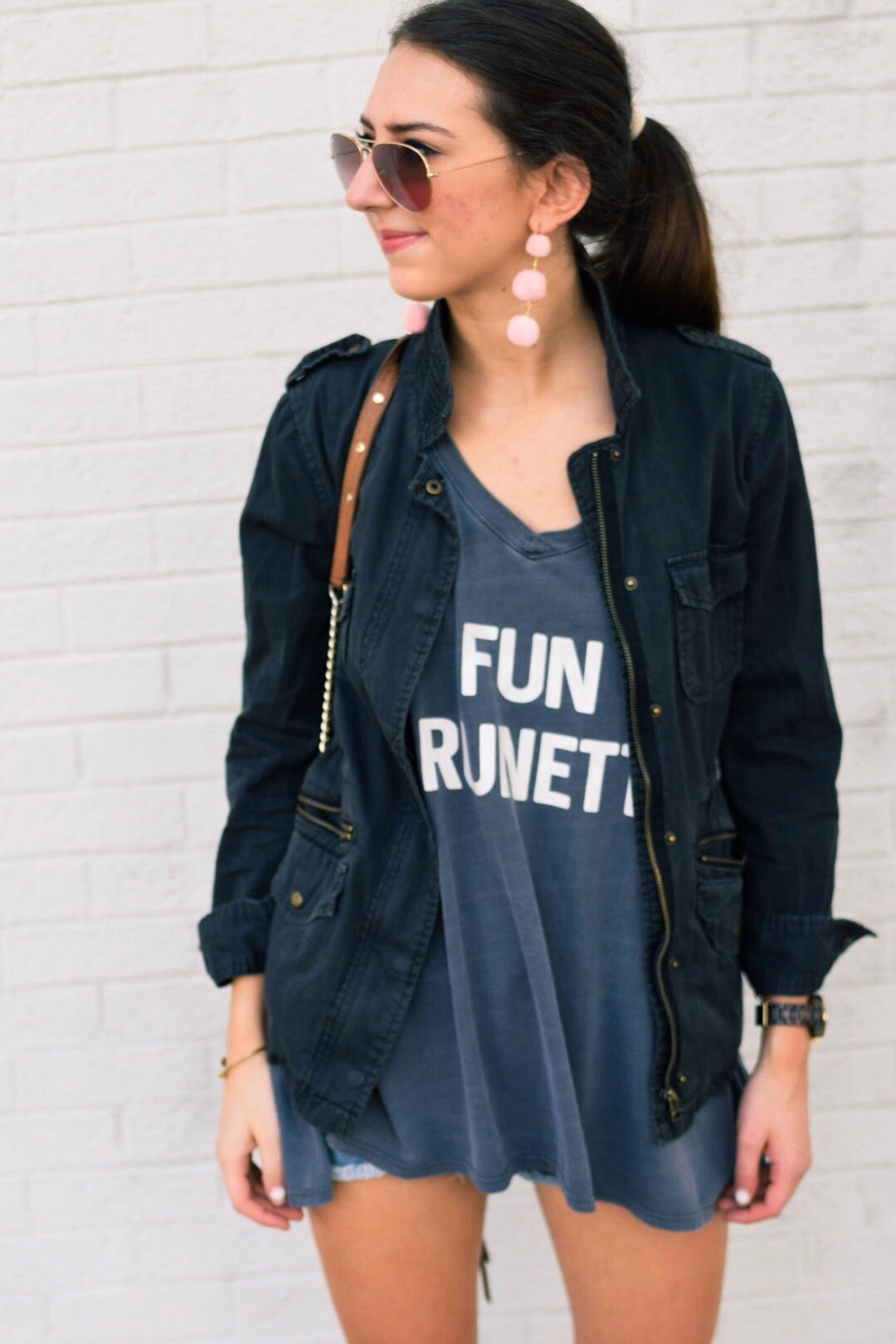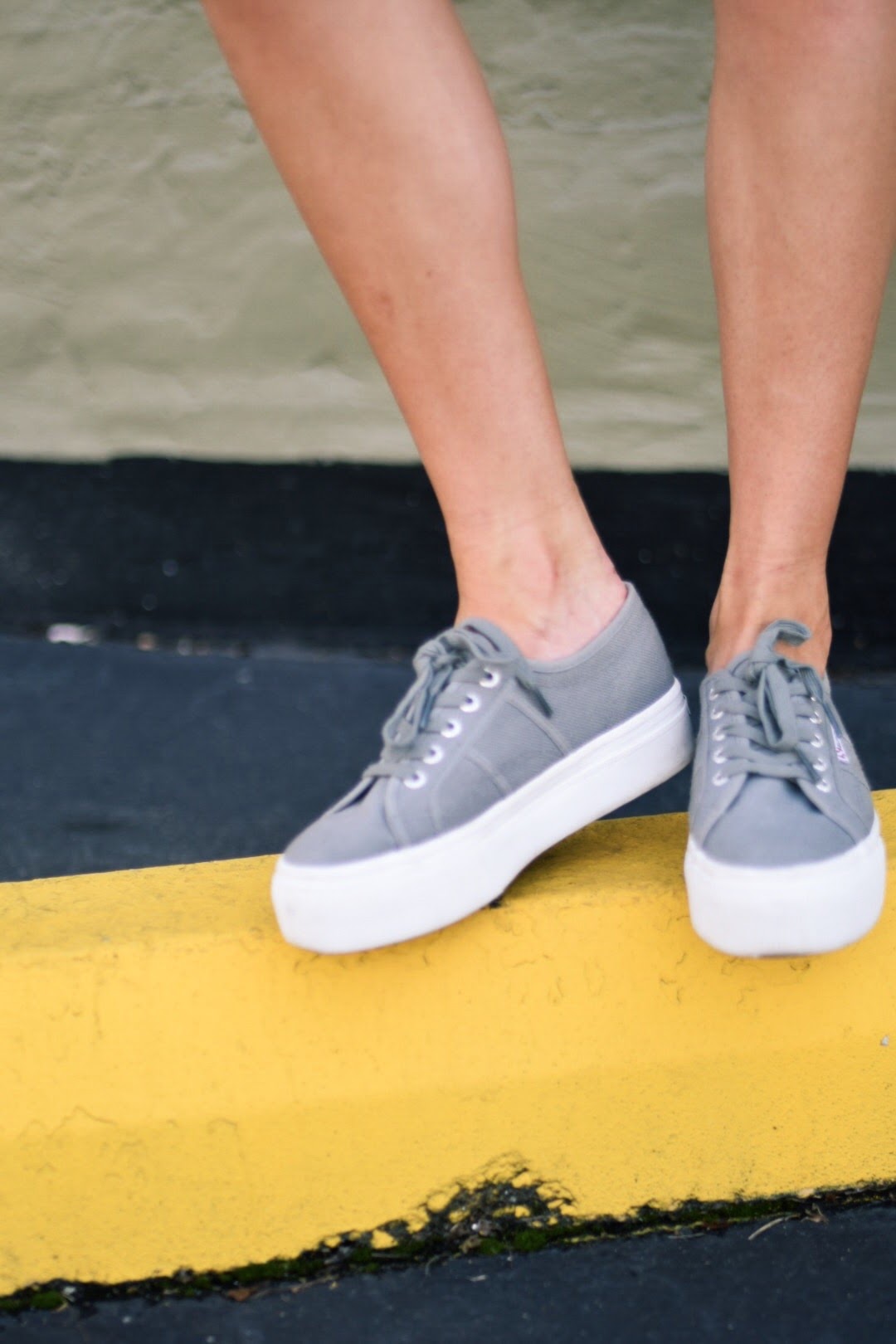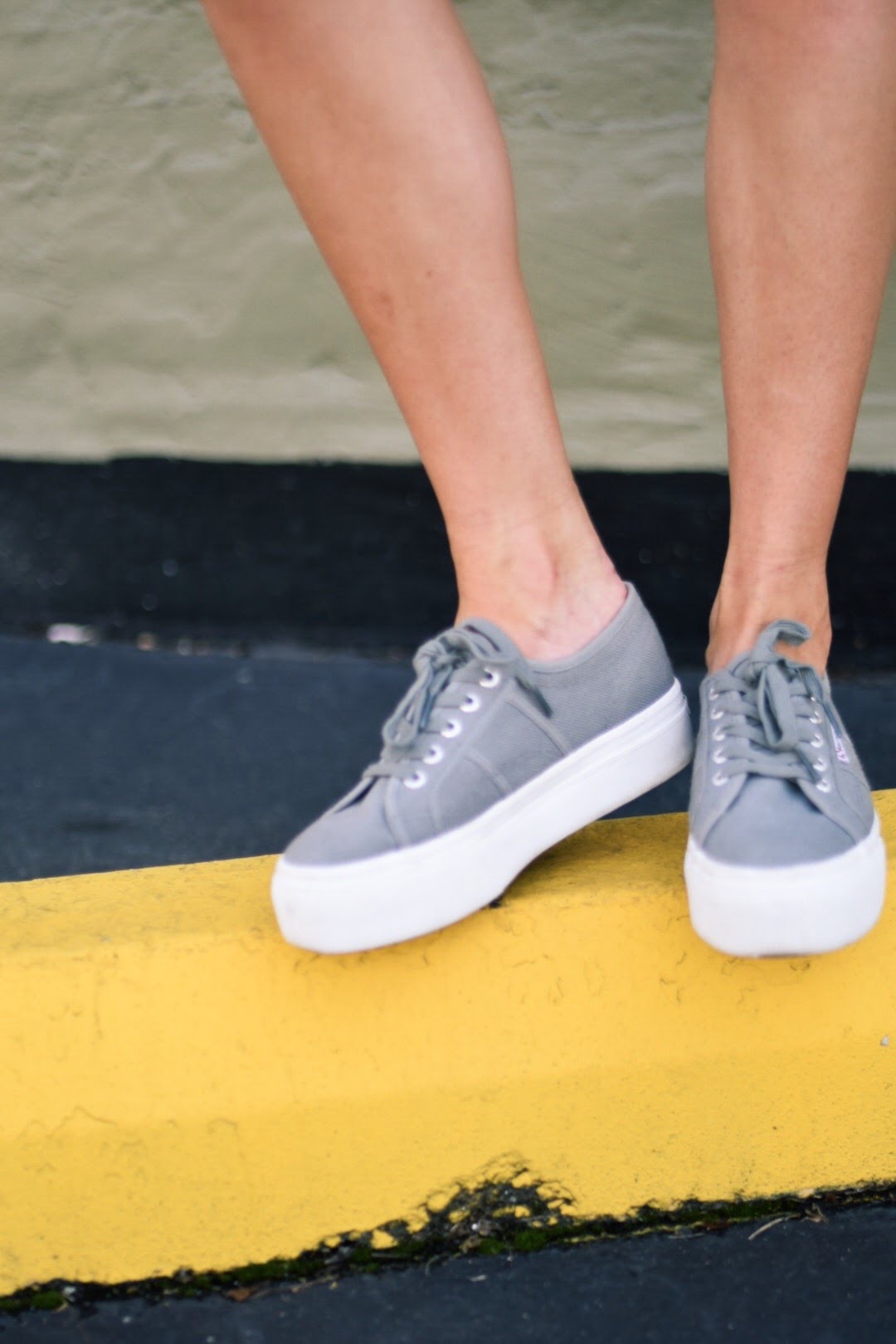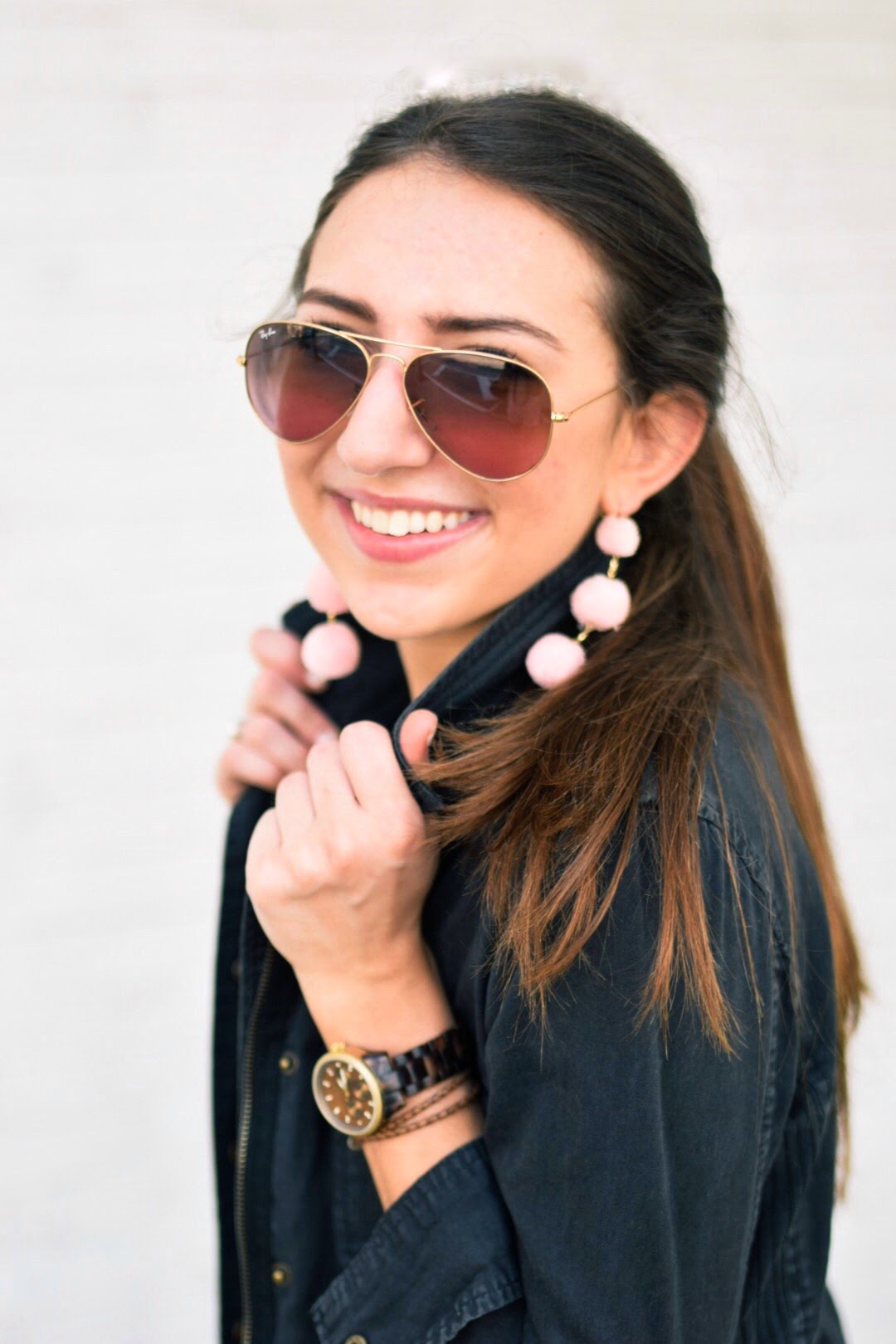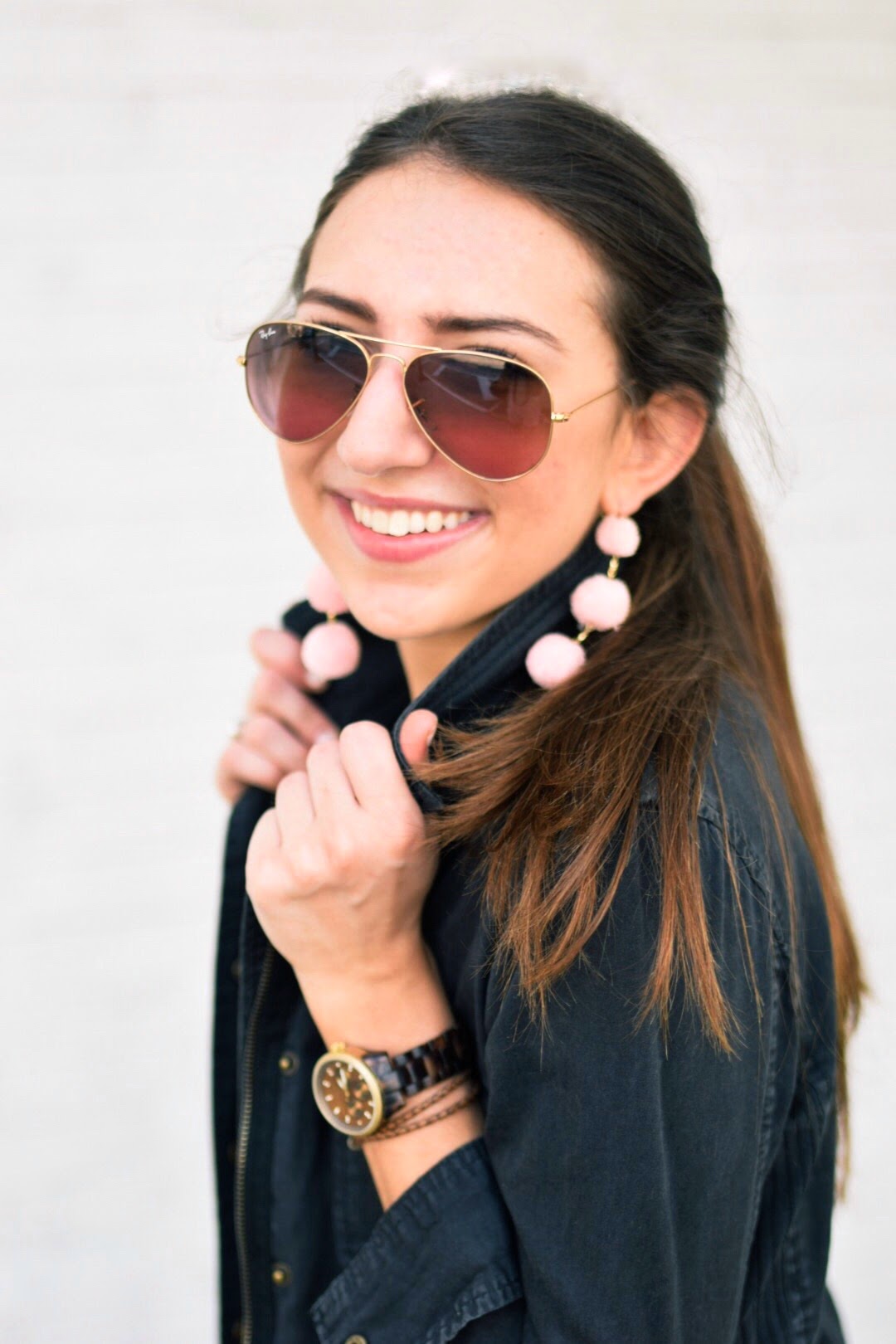 fun brunette tee (MY ALL TIME FAVORITE SHIRT EVER) // military jacket (a few seasons ago, but I'm linking similar) // jean shorts // platform sneakers // puff ball earrings // sunglasses // cross body bag
I wish y'all could've seen me shooting this #ootd I was DRIPPING in sweat. This heat is not funny y'all. It's already nearing the end of September and I just wish we could get some sort of chill in the air… wishful thinking I know.
Given the heat, I decided to pair a pretty summery/warm weather outfit with a military jacket for some #fallfeels. The boxy military jacket is such a strong contrast to my fun earrings and sunglasses but somehow it works. I threw on my favorite tee-shirt of all time under it and some jean shorts (here we go again). My Superegas are making their debut on LGIP finally!! I had been wanting to scoop a pair for so long and I recently caved in. I absolutely love them. I'm still breaking them in, but I have a feeling they'll be super-duper comfy once I do.
If you're not into the whole shorts thing, I would pair this jacket with a skirt and tee combo too.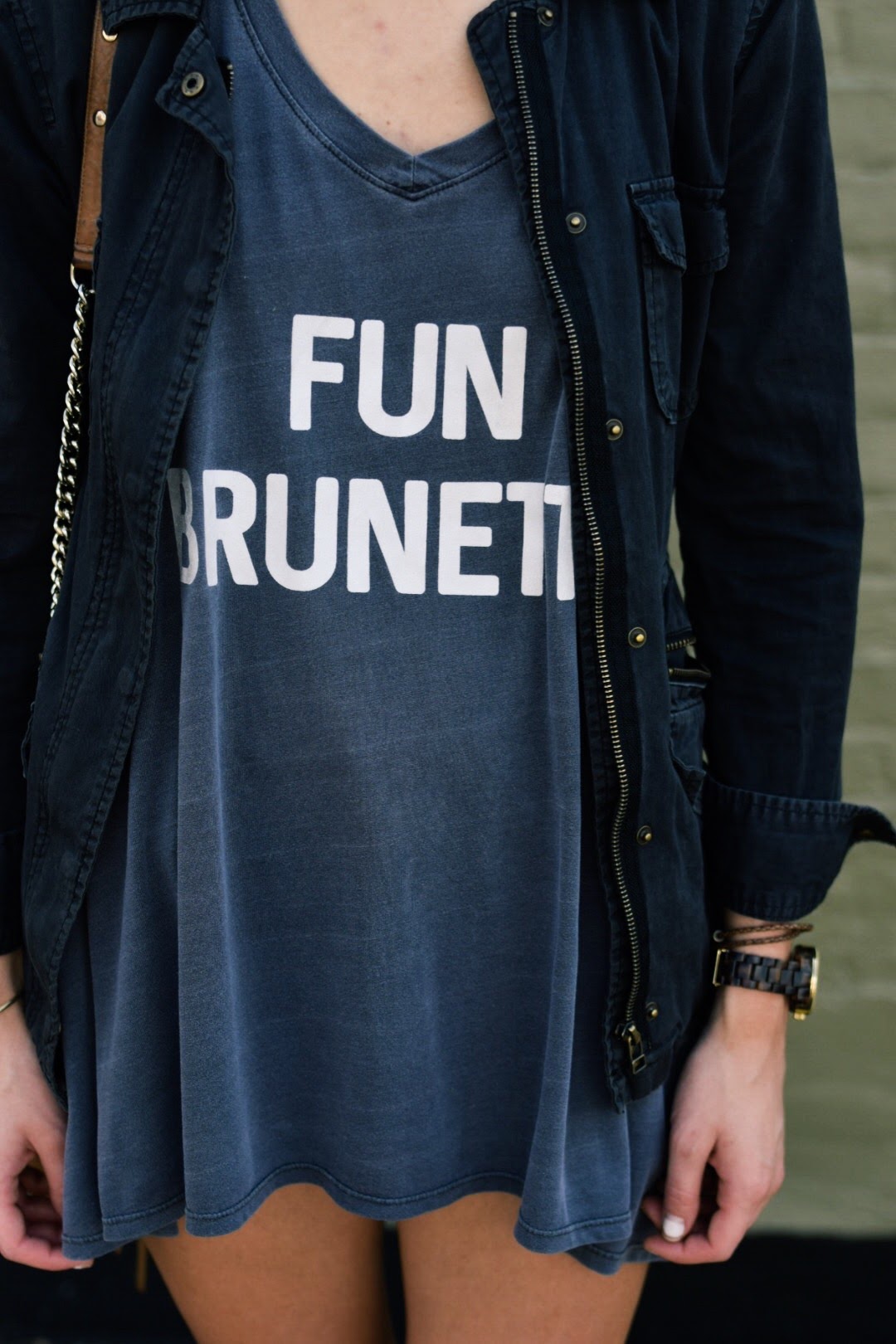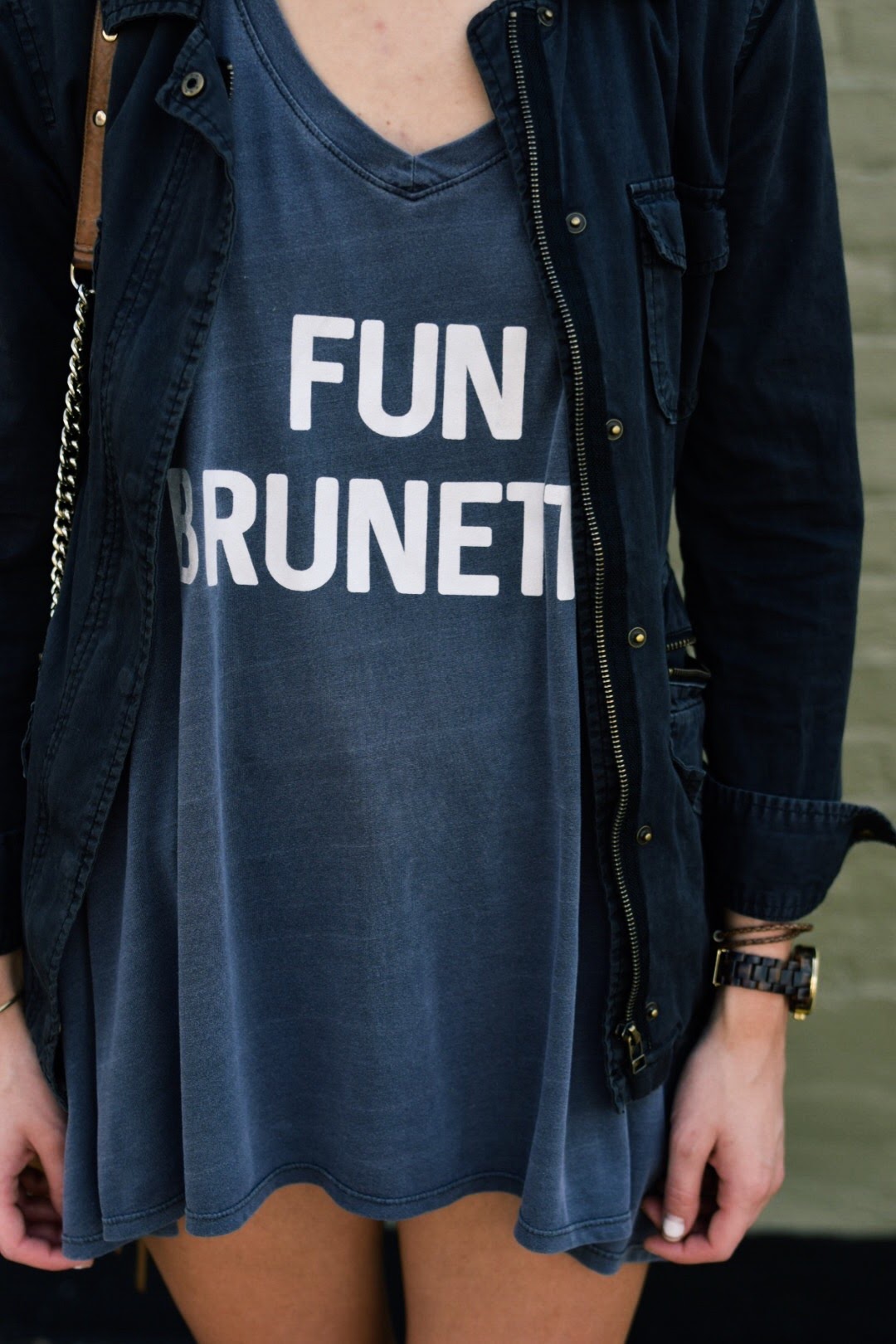 Key piece: the military jacket
The military jacket is a staple in my closet. I wear it with literally anything and everything. It's so amazing to layer with other pieces. When the temps drop (not much in Southern LA but hey), I'll layer a vest underneath this bad boy for extra warmth! Price points vary, but I am sure you will be able to find a jacket in your price range. I'm going to link a bunch of options below for y'all! Get yourself one — I know you will wear the heck out of it.
xoxo
Madison