Alright y'all, hear me out. Cropped jeans– your new fall staple. Trust me on this. I have to admit I was a little bit nervous to hop on this train but hey, I did it, and I sure am glad. They're definitely going to be a staple in my closet this fall. I feel like they elevate any casual look. Did I mention they're hella comfy? Yeah, let me show ya how to rock these things.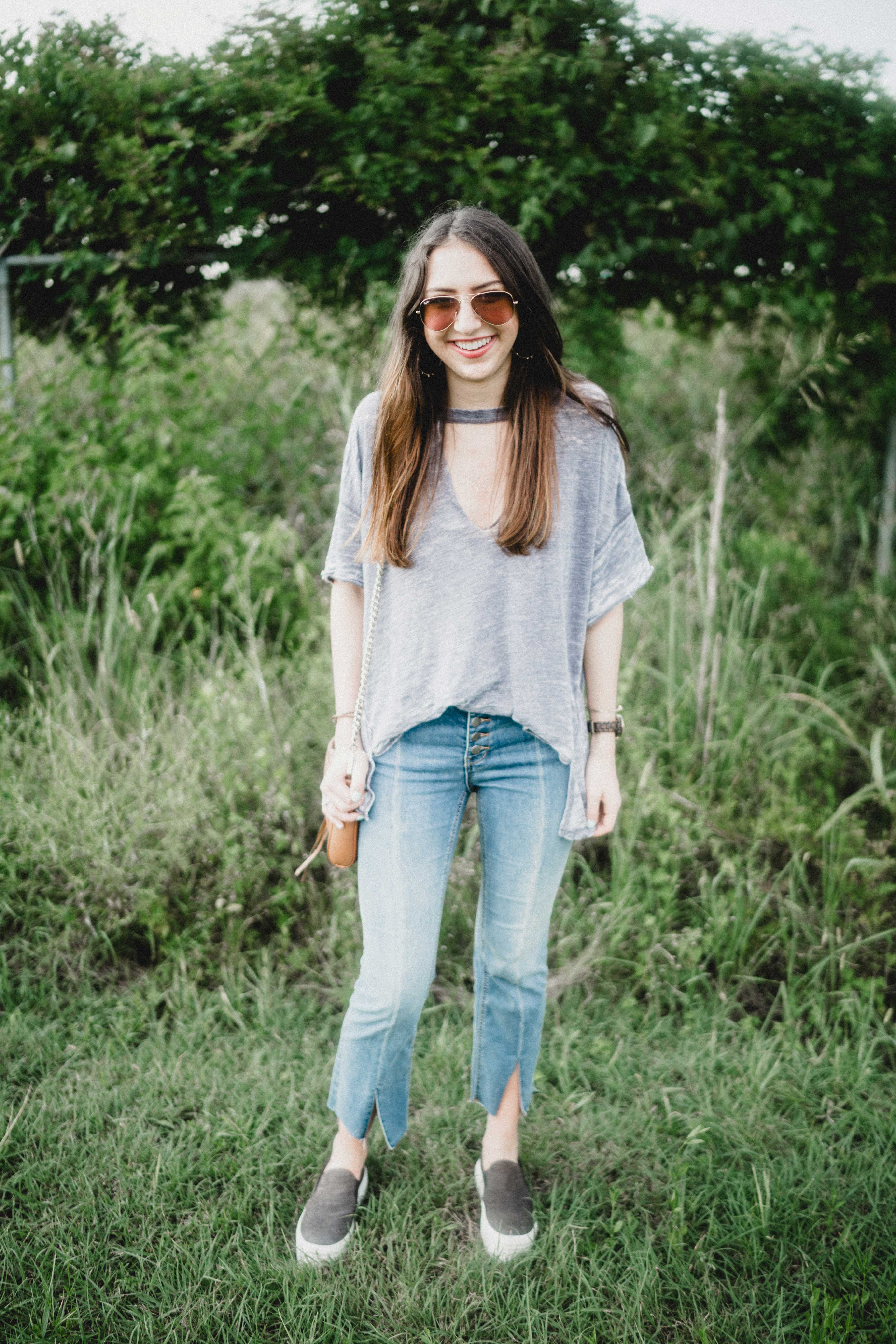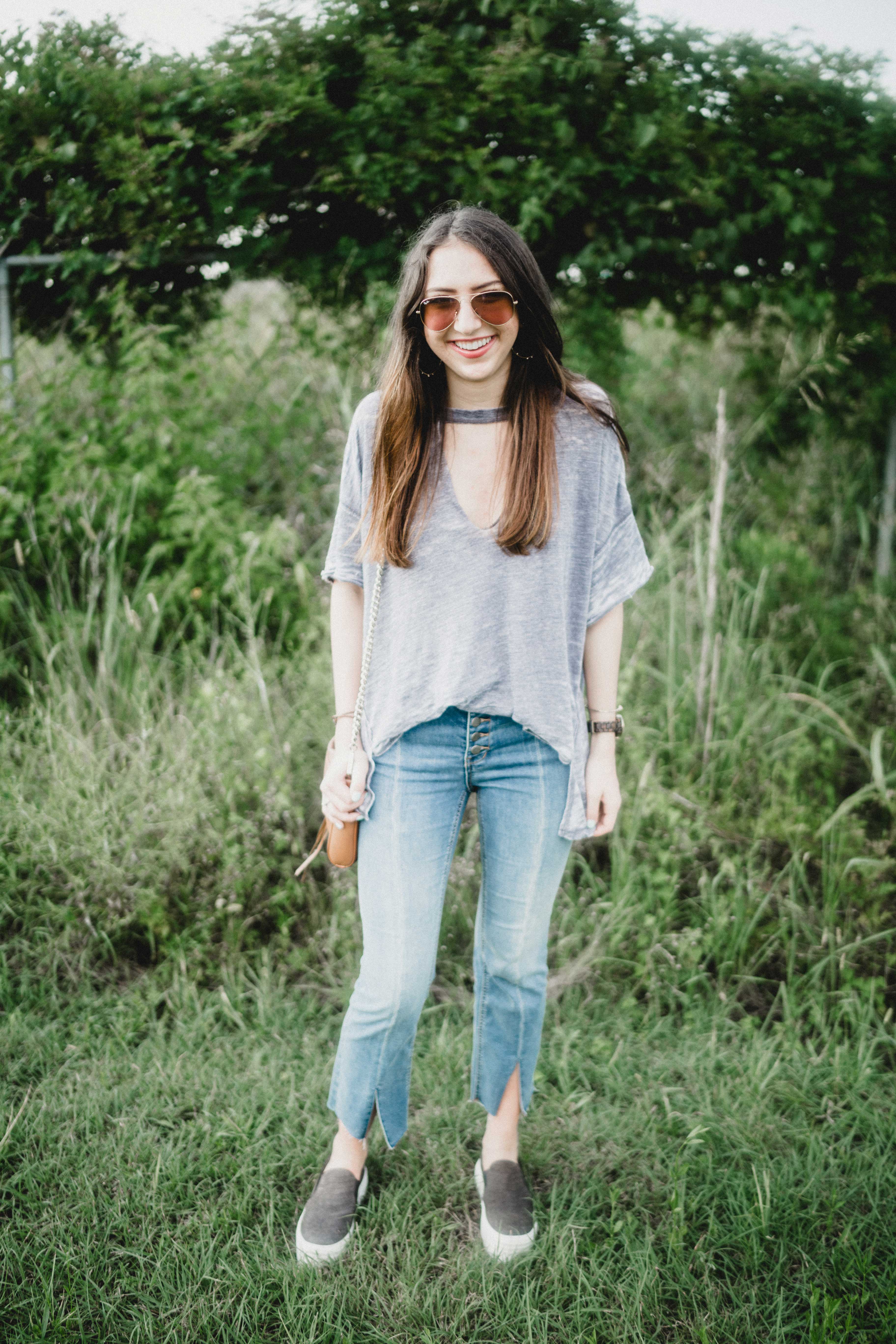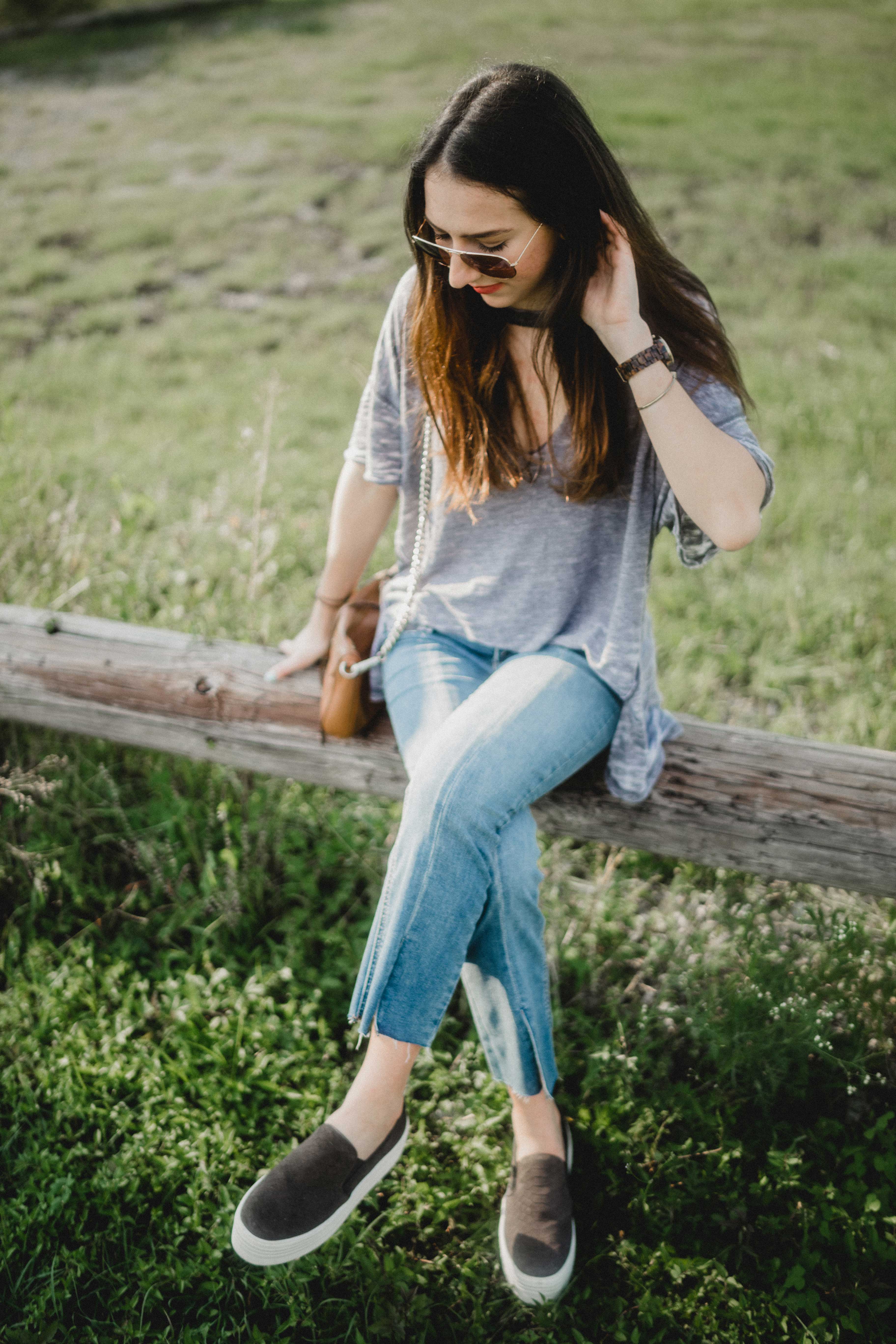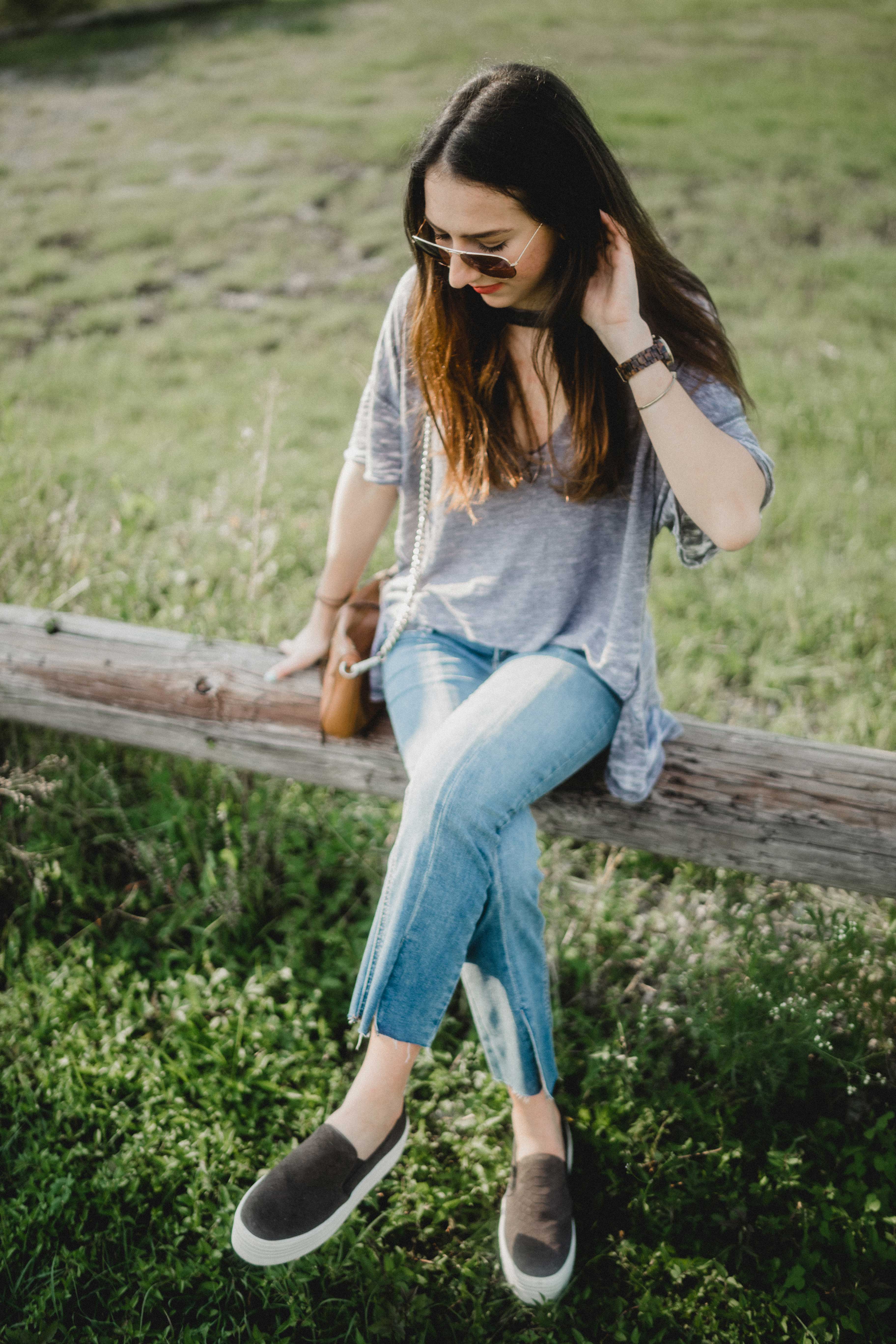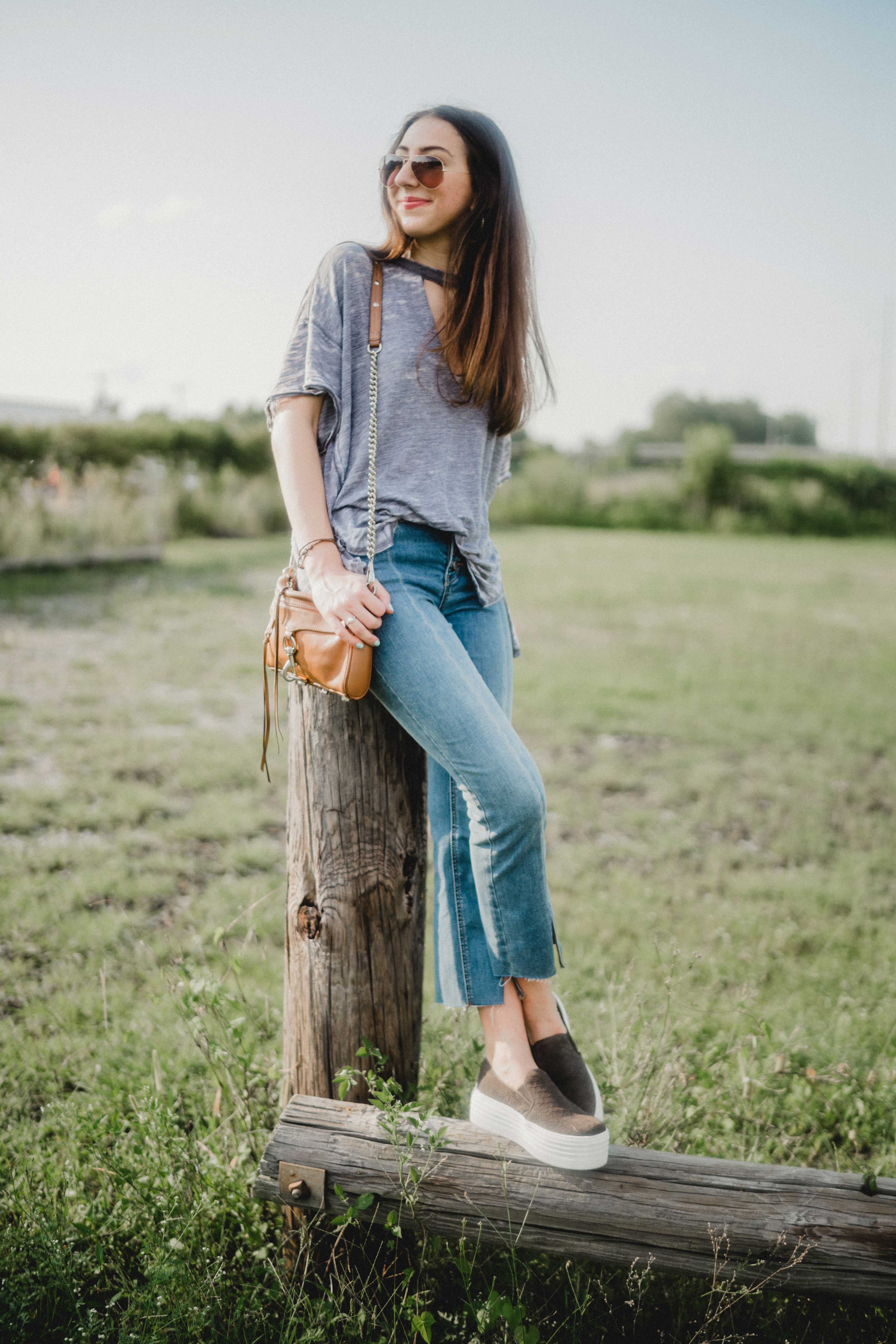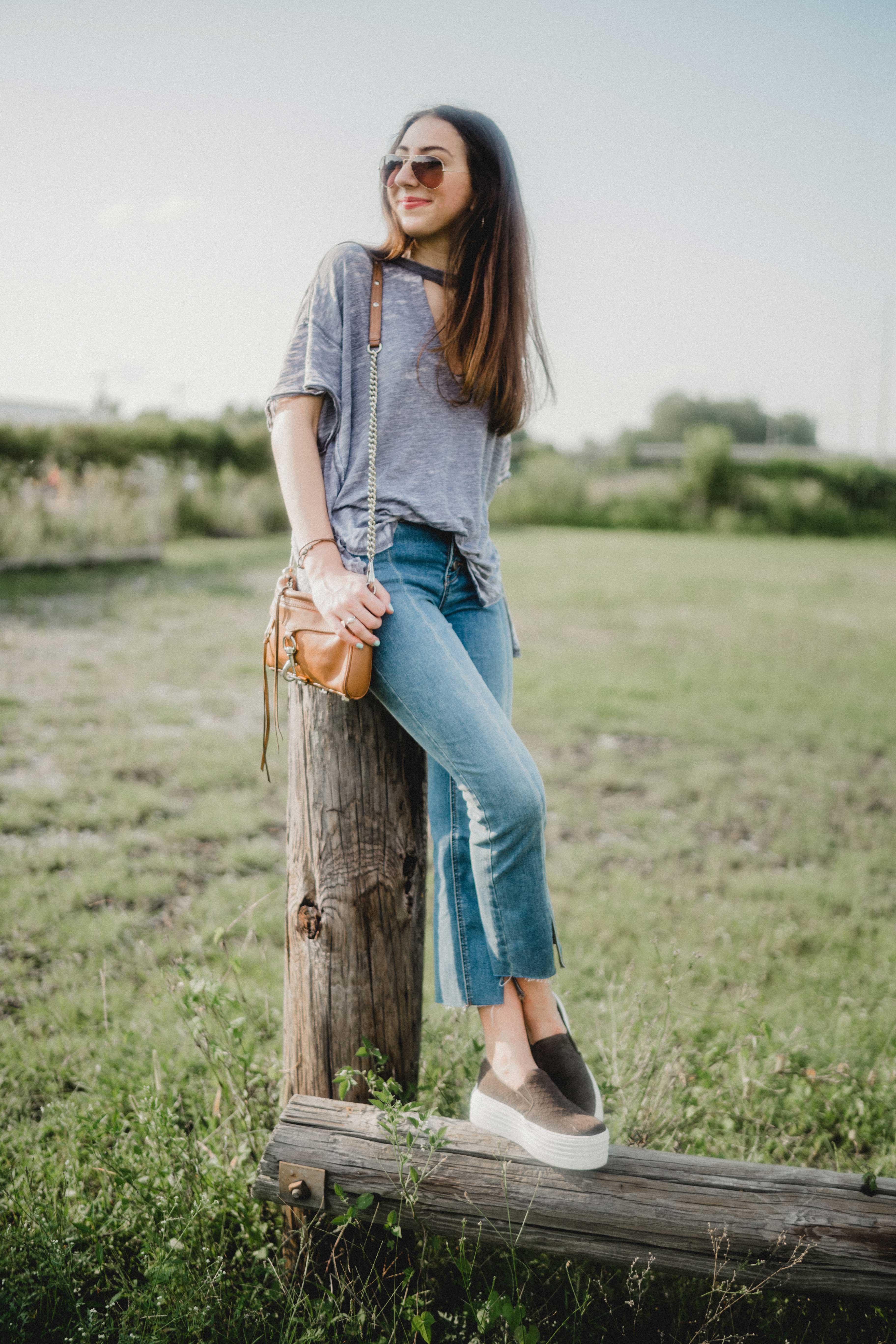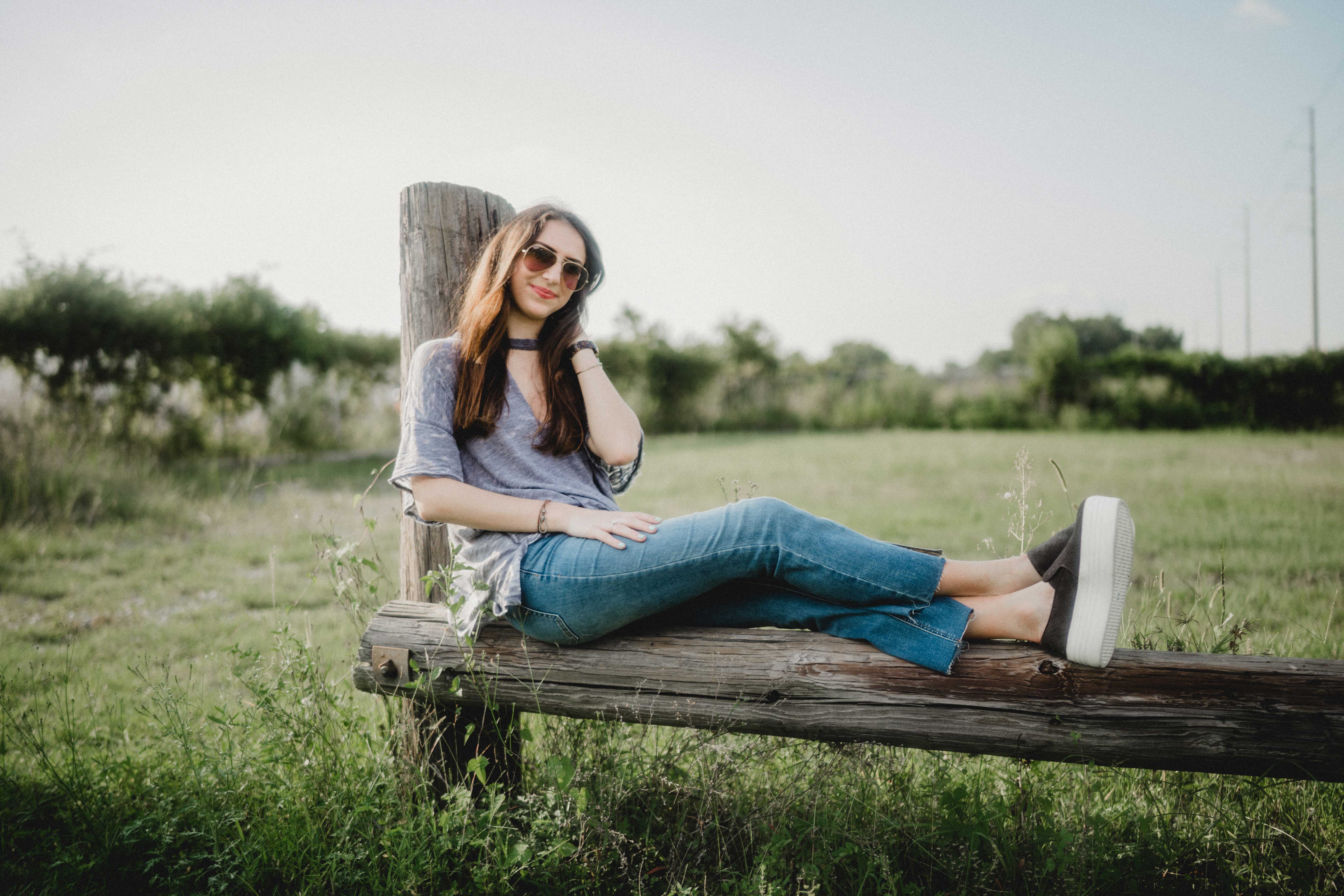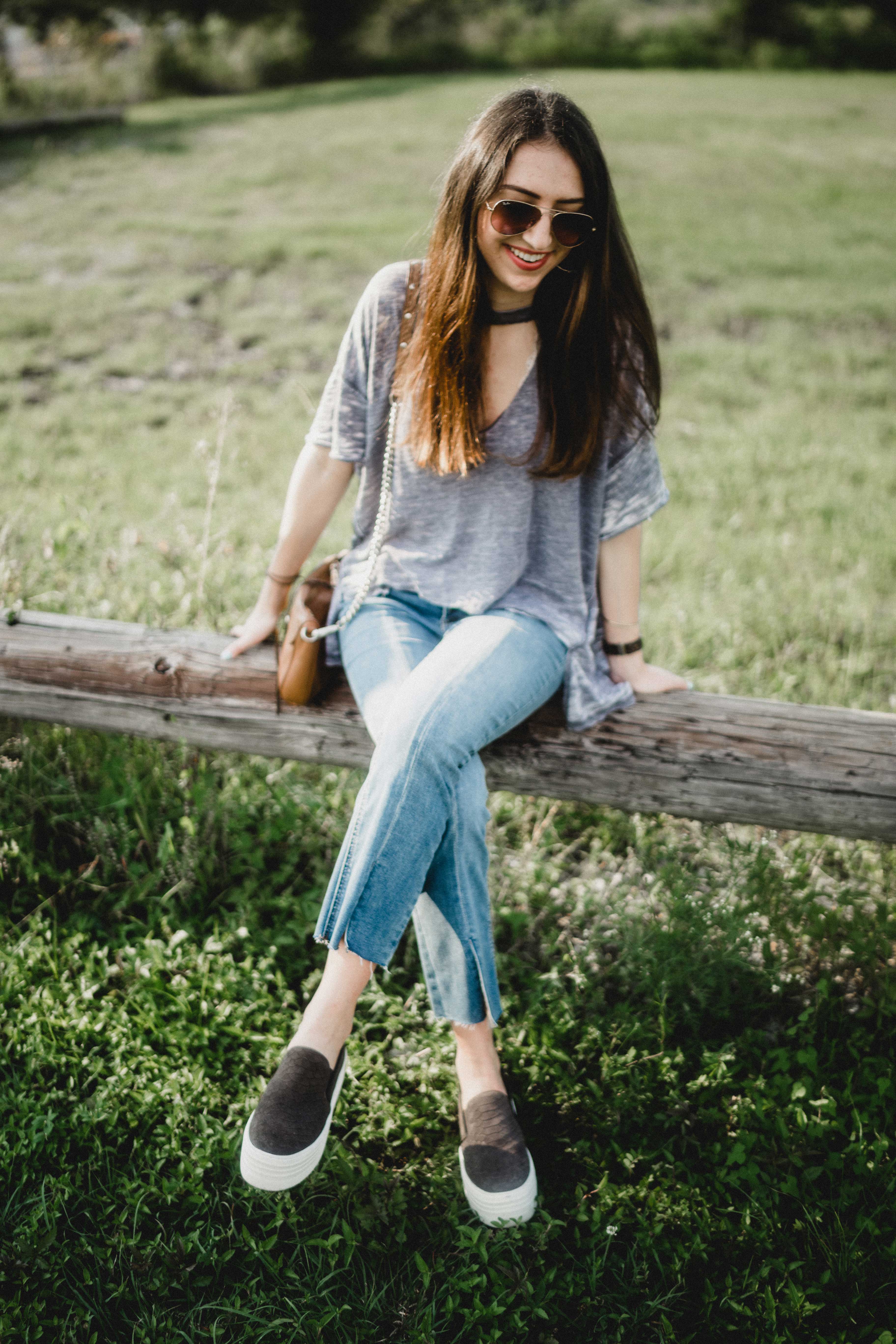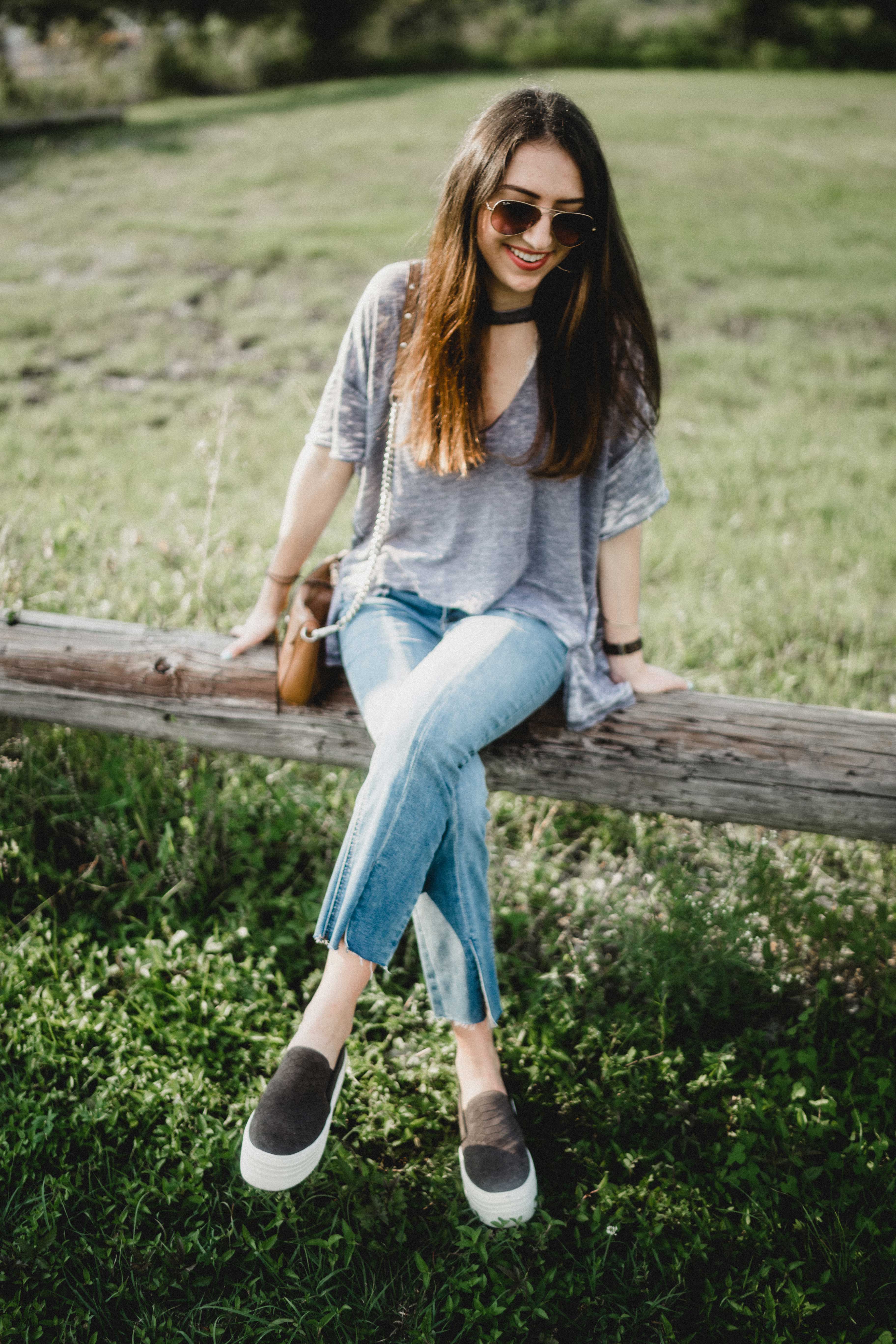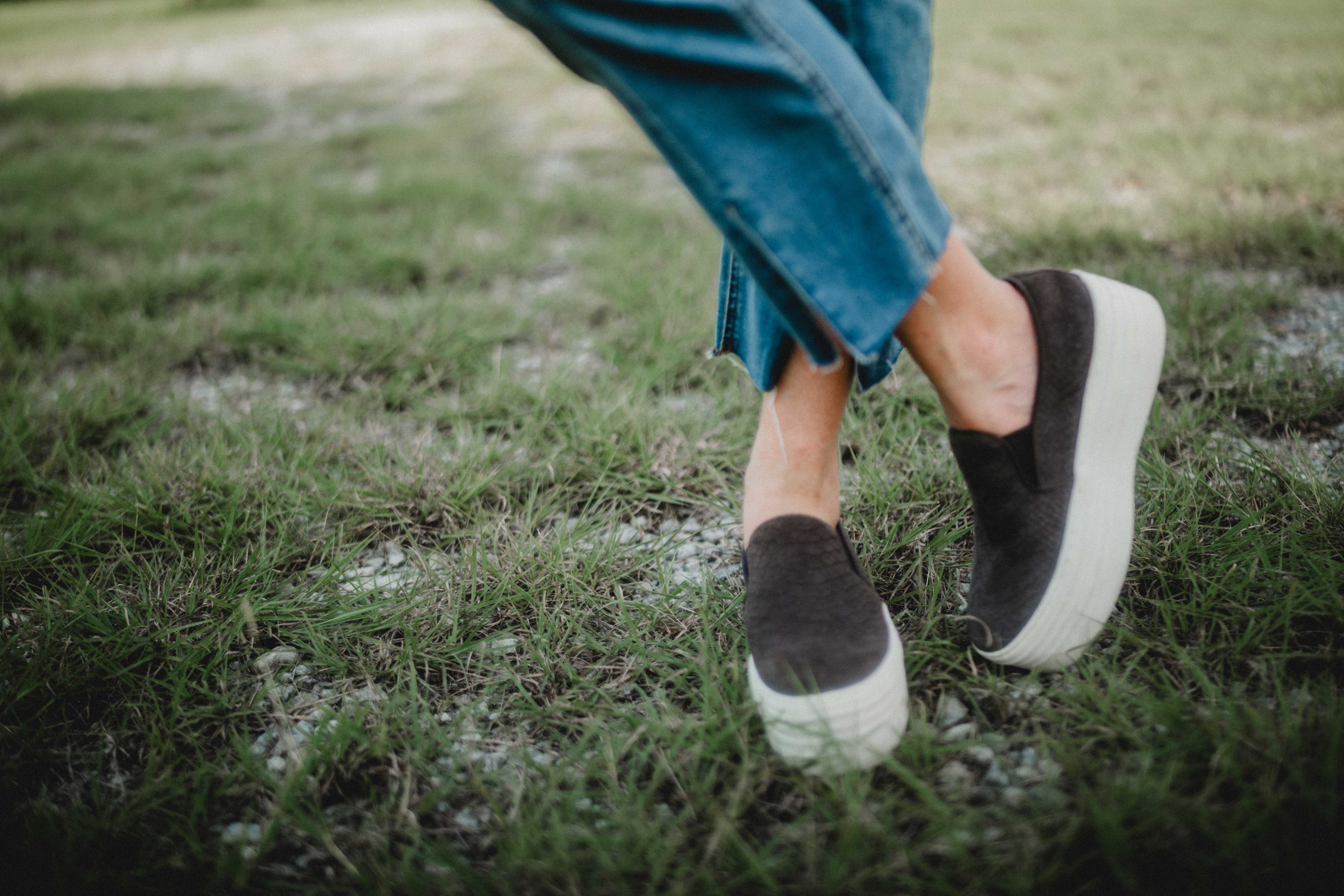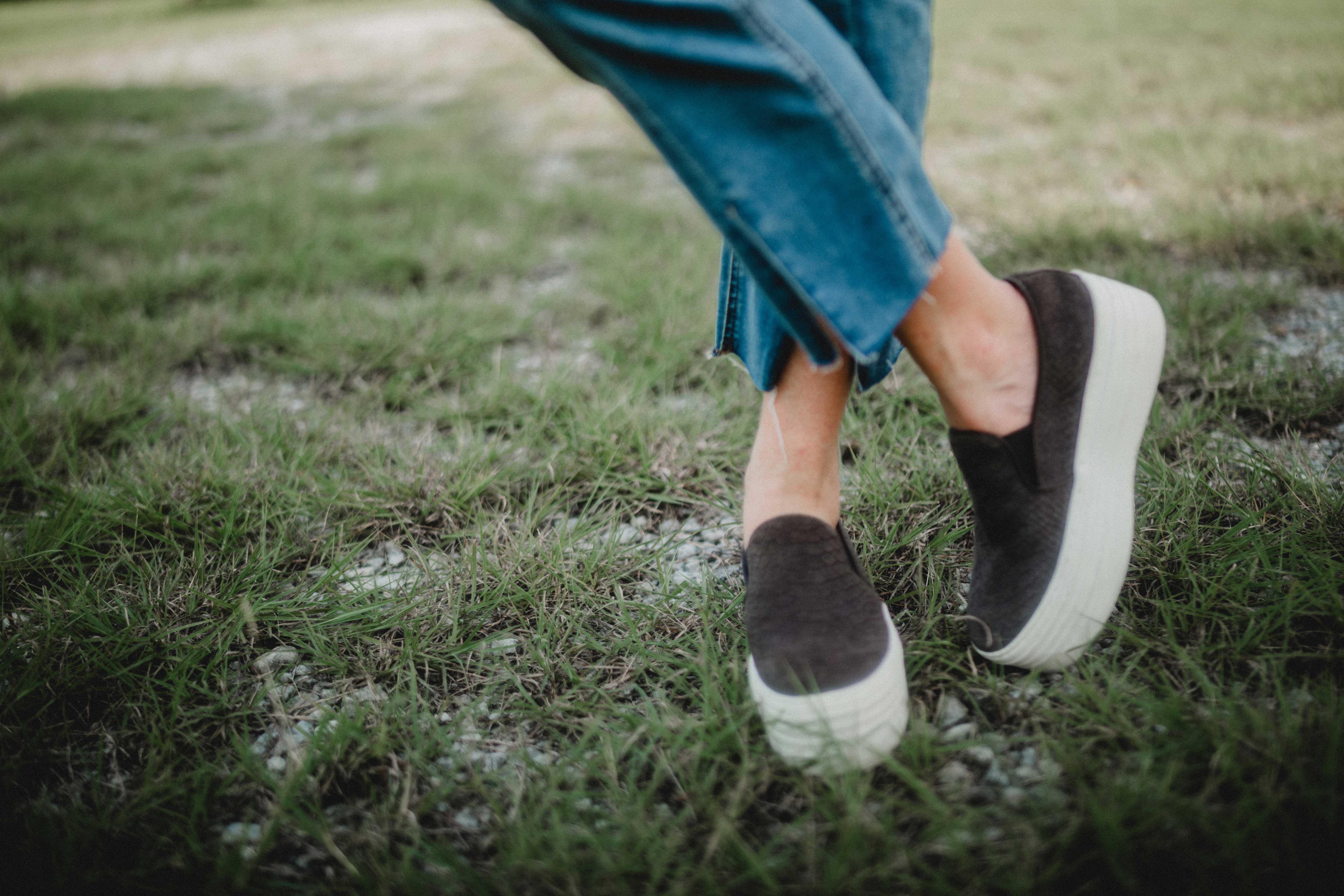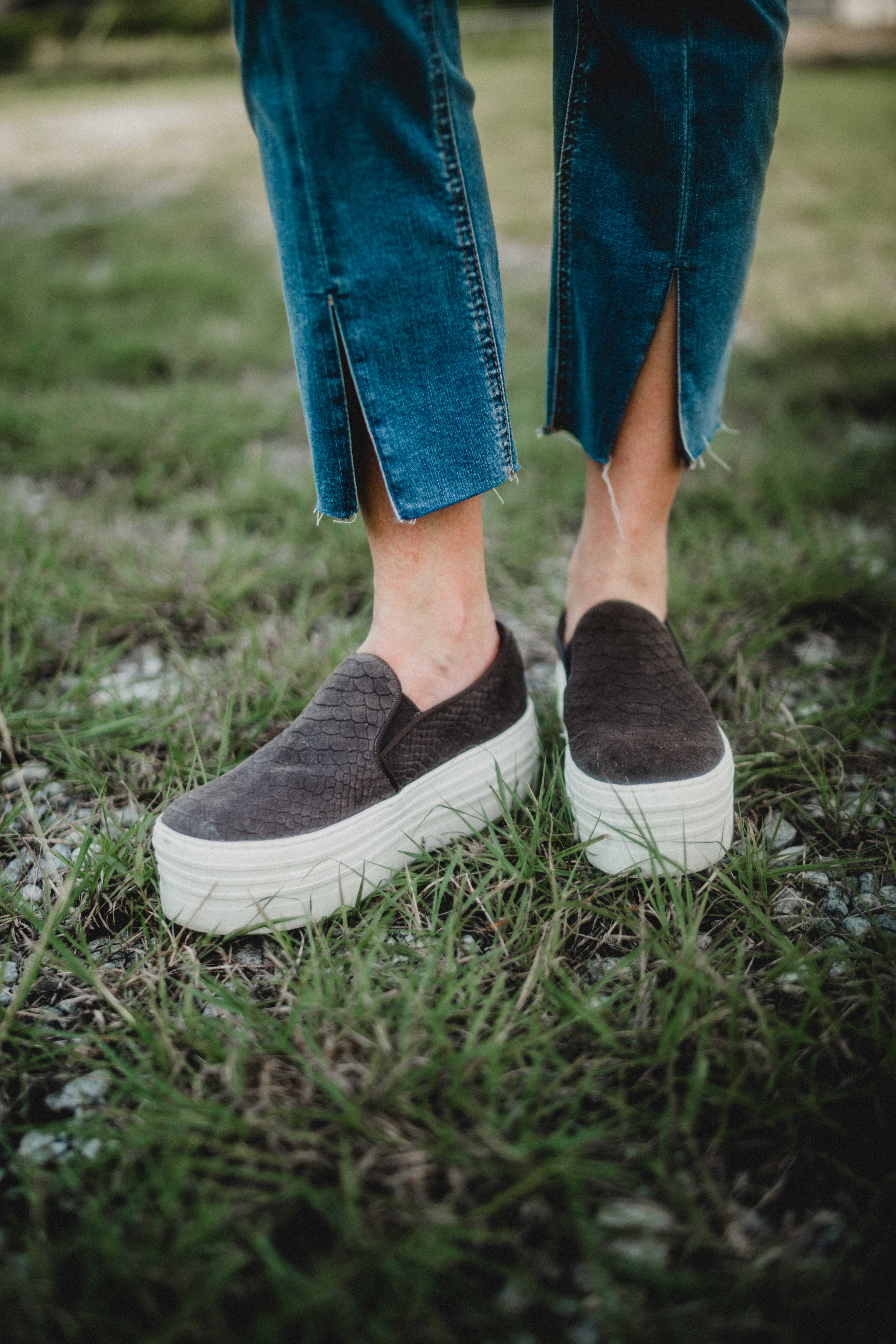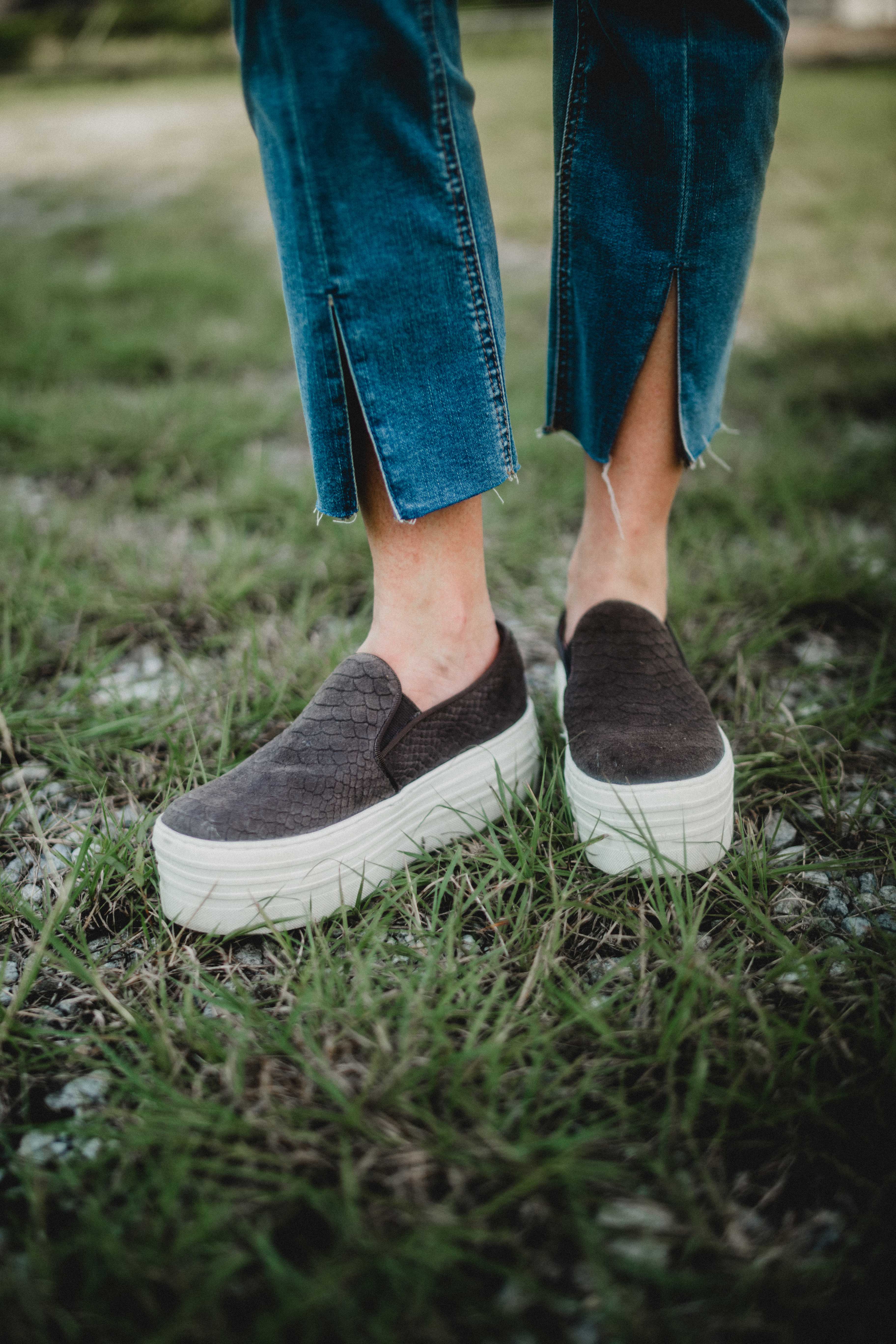 jeans | platform sneakers (similar) | tee | sunglasses | earrings | crossbody 
I wanted to keep the entire outfit simple so I just paired the jeans with a keyhole cut out tee (is that what you even call it lol) front-tucked to show off the buttons. This tee has been one of my faves this summer and fall. It's so great to be able to style it for any season. I've done it with jeans, a denim skirt, denim shorts, black skirt… you name it and I've probably paired the two together lol.
Given the shorter length of the jeans, I felt like I needed a shoe with some height. These fun platform sneakers were a steal at $22 from my local Dillard's outlet. I'm still sneaker crazy y'all — sorry not sorry about it. A platform sandal would be another good option too!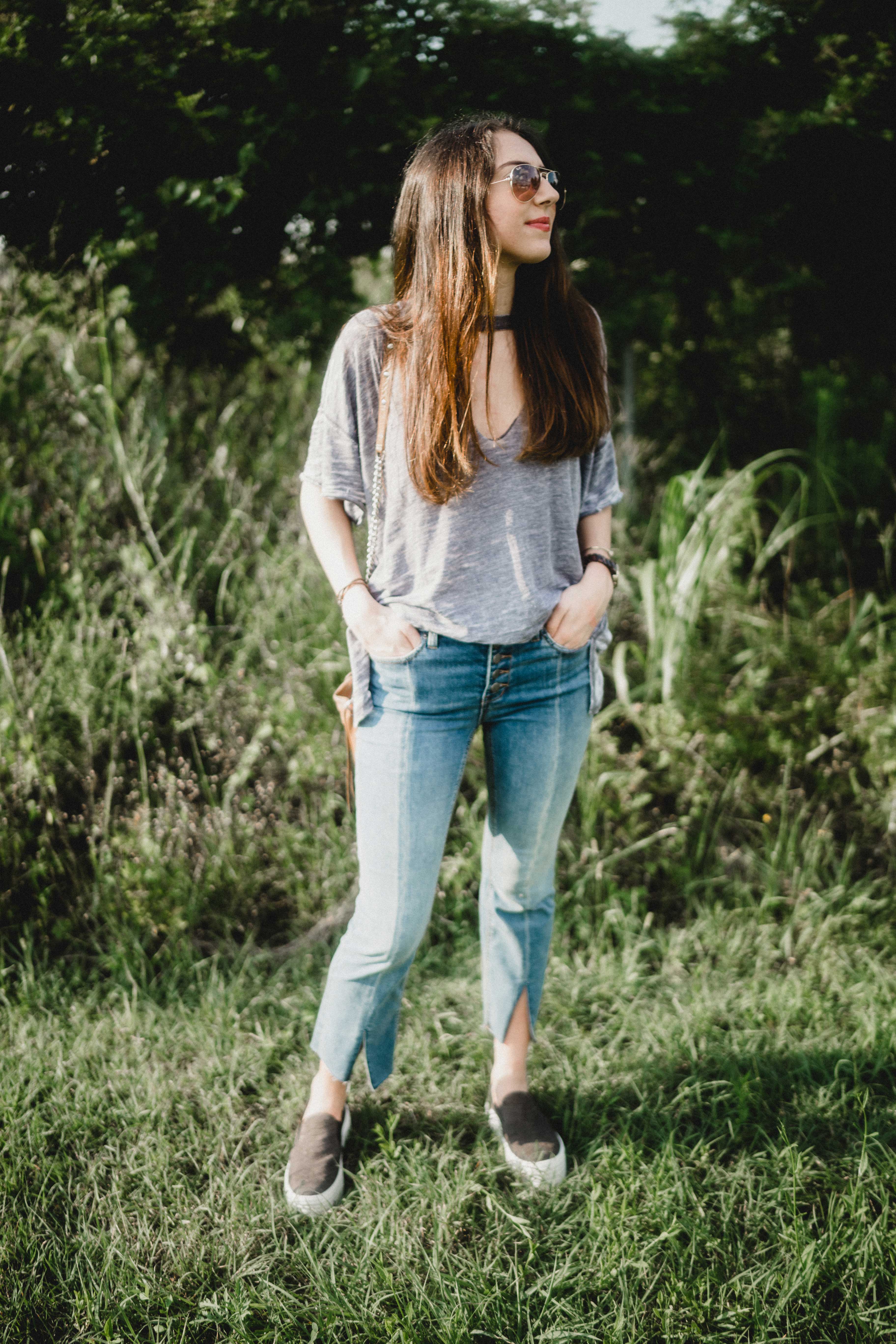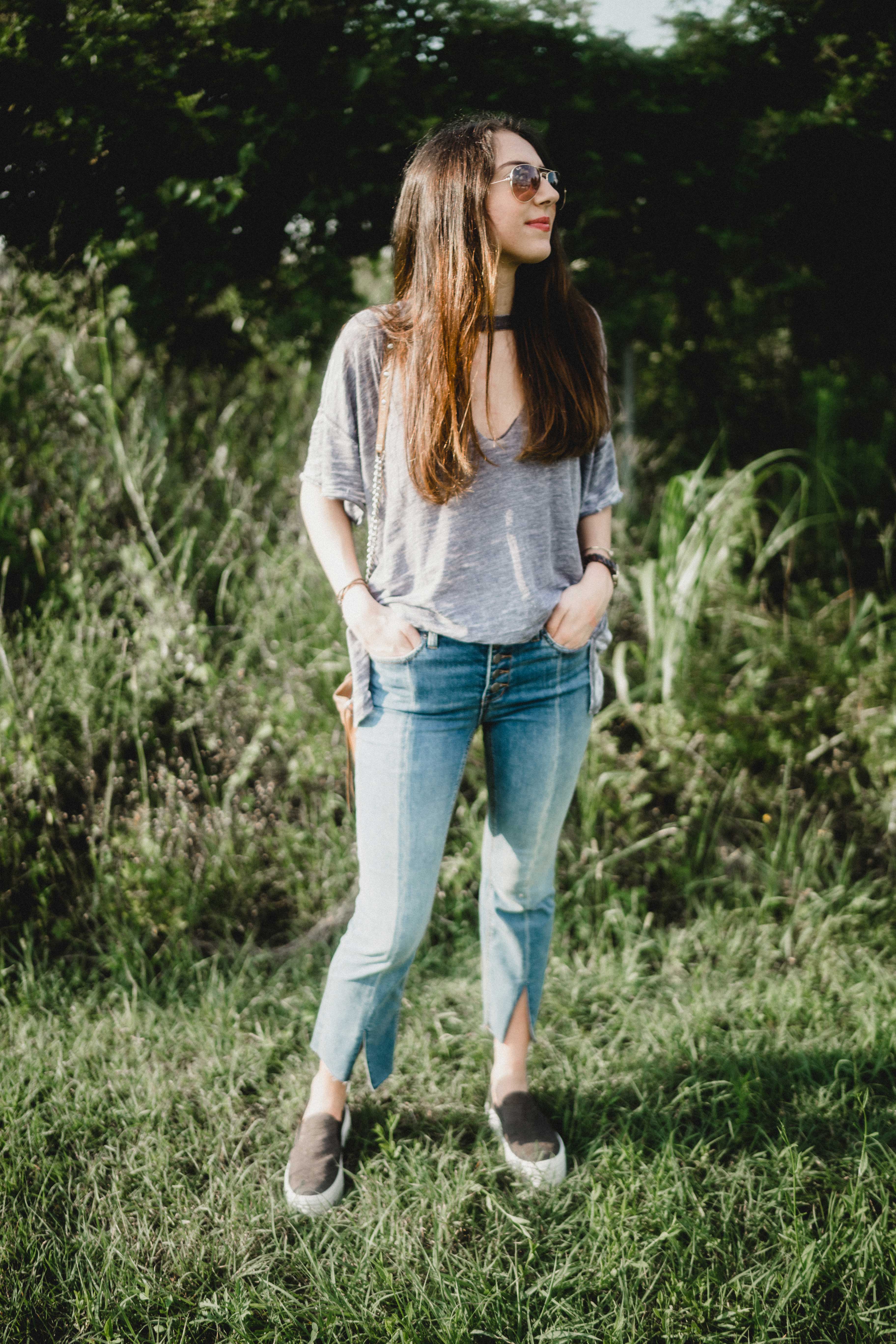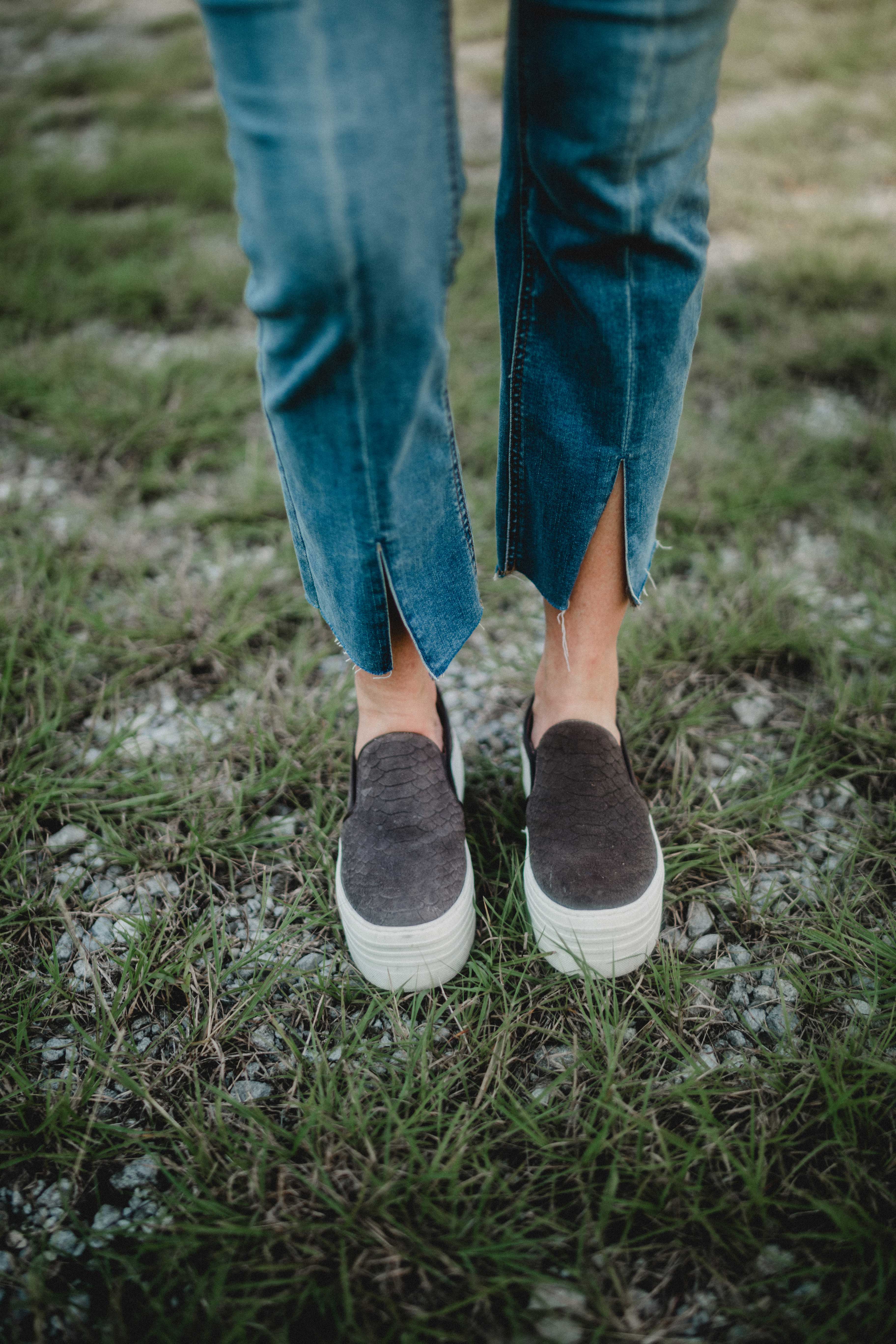 The Jeans
These bad boys are Free People and they're hella comfy. The button detail on the front is so fun and I also love the seams up the front (they lengthen your legs). They're under $80 and well worth it. I found a pair very similar under $40 which I'll link below for y'all!
Lots of love,
Madison
PS: How amazing are these pics? Shouts to my pal, Elie for em! Y'all have to go check out this portfolio here (insta) and here (website)!