HAAPPPPY *ALMOST* AUGUST FRIENDS.
This month can be easily summed up because it seems I have done nothing eventful but a little weekend trip to Houston, TX. The other 24 days of July have been spent mentally preparing myself for back to school (aka recruitment). August will be here before I know it, and I am jumping for joy knowing shortly I'll be back in my favorite place (Baton Rouge) with my favorite people!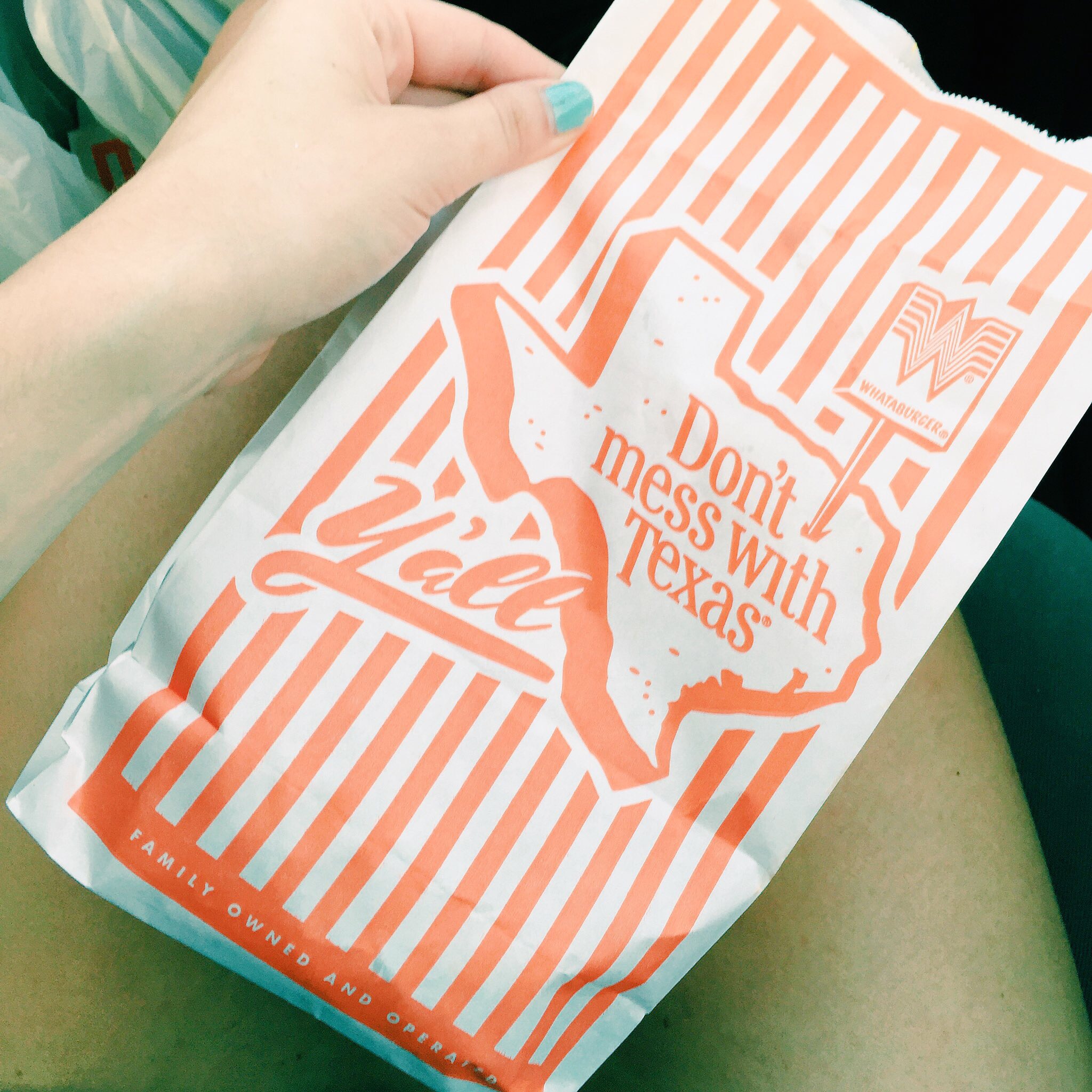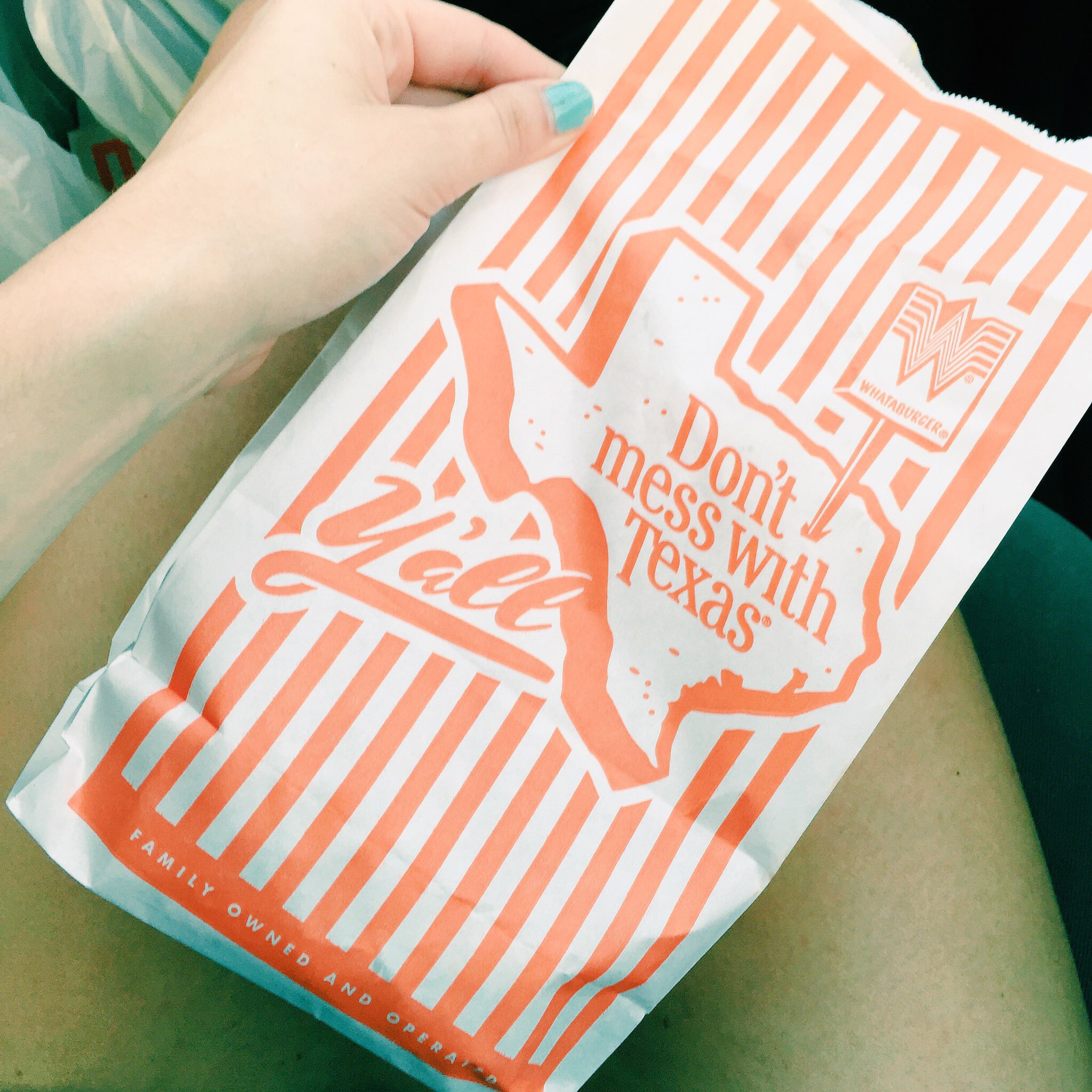 Can I start a petition to bring more Whattaburger locations to Louisiana? The second the wheels of the car hit the Texas state line, I quickly searched for the nearest Whattaburger to satisfy my craving. The bags are so cute I ended up snapping a few pics of it before I devoured my food #dontmesswithtexasyall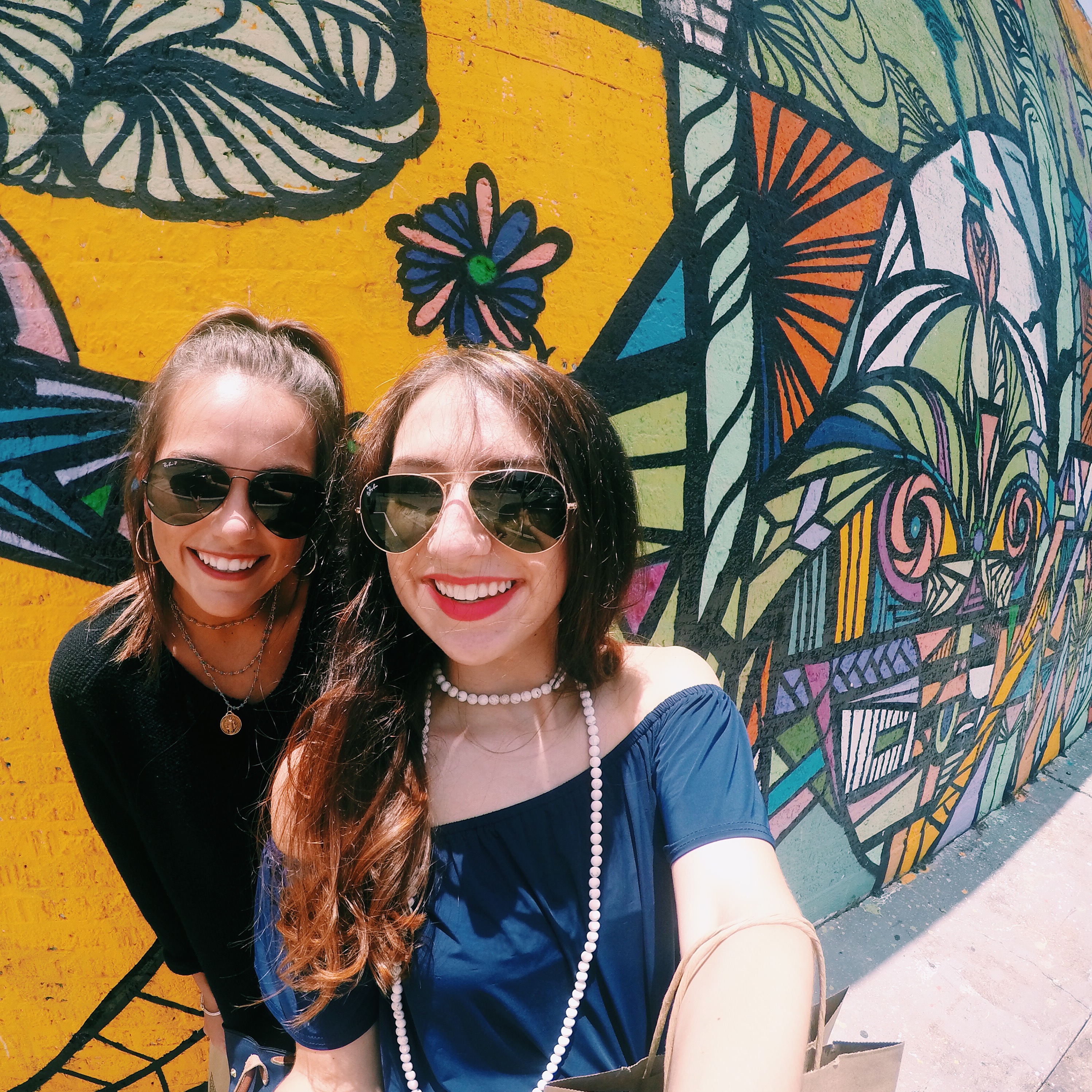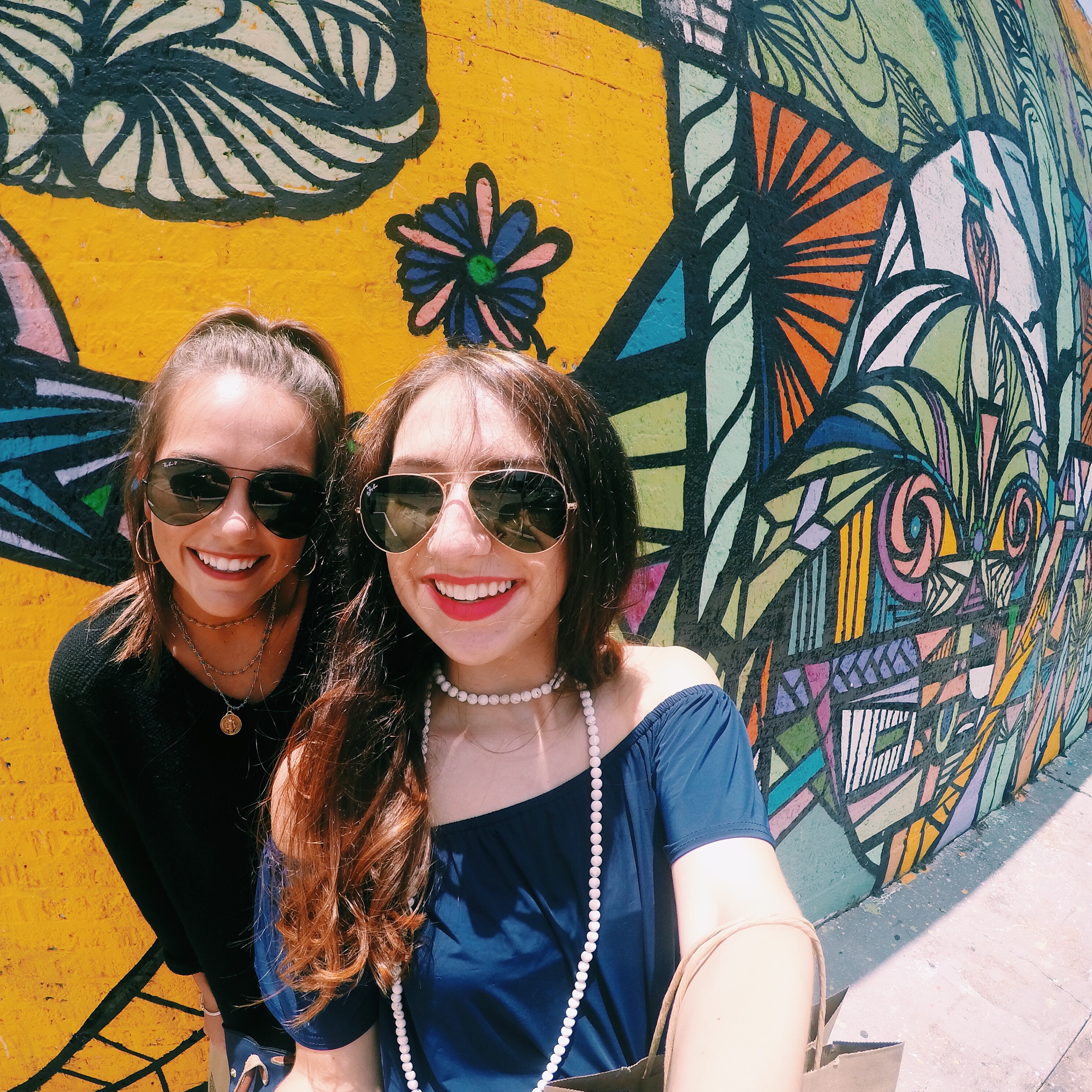 My gracious host for the weekend was none other than my freshman roomie, Olive. Words cannot describe how thankful I am that the two of us have gotten along so well (and survived freshman year). We both are rocking our own handmade necklaces!
Sooo another thing that needs to come to Louisiana… Sprinkles cupcakes. I'm telling y'all, you've never had a cupcake like this before. Salted caramel is always a favorite flavor of mine (especially in macaroons) and this cupcake did not disappoint.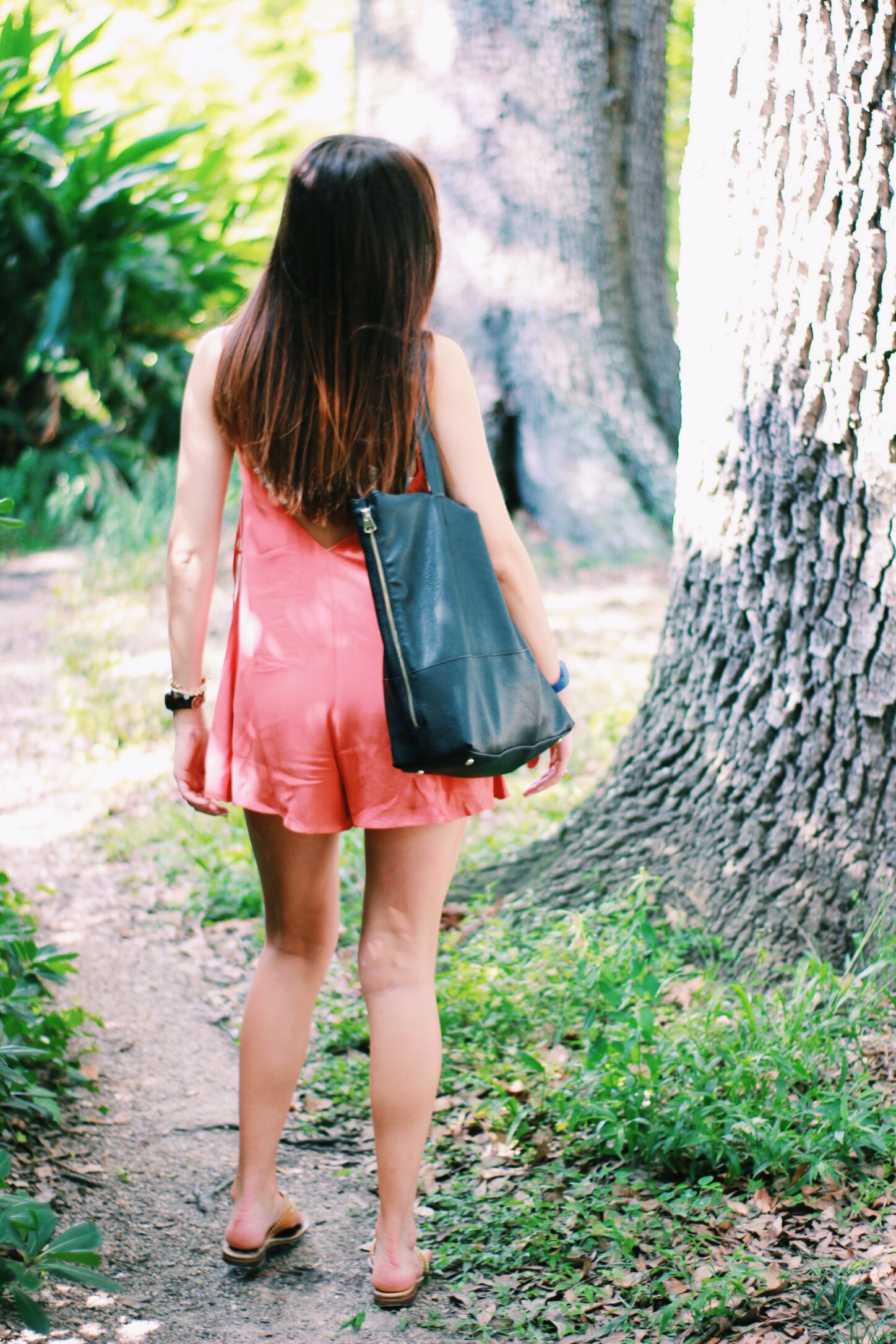 Not sure how well y'all can see in this picture, but I made some subtle changes to my hair this month! After longing for a change but not wanting to give up much length, I stumbled upon the idea of balayage. My hairdresser ended up having to use two appointments to get my hair to this lightness, but I have to say I love how natural it looks. PS: my romper is from Tobi + I wrote a post on it here.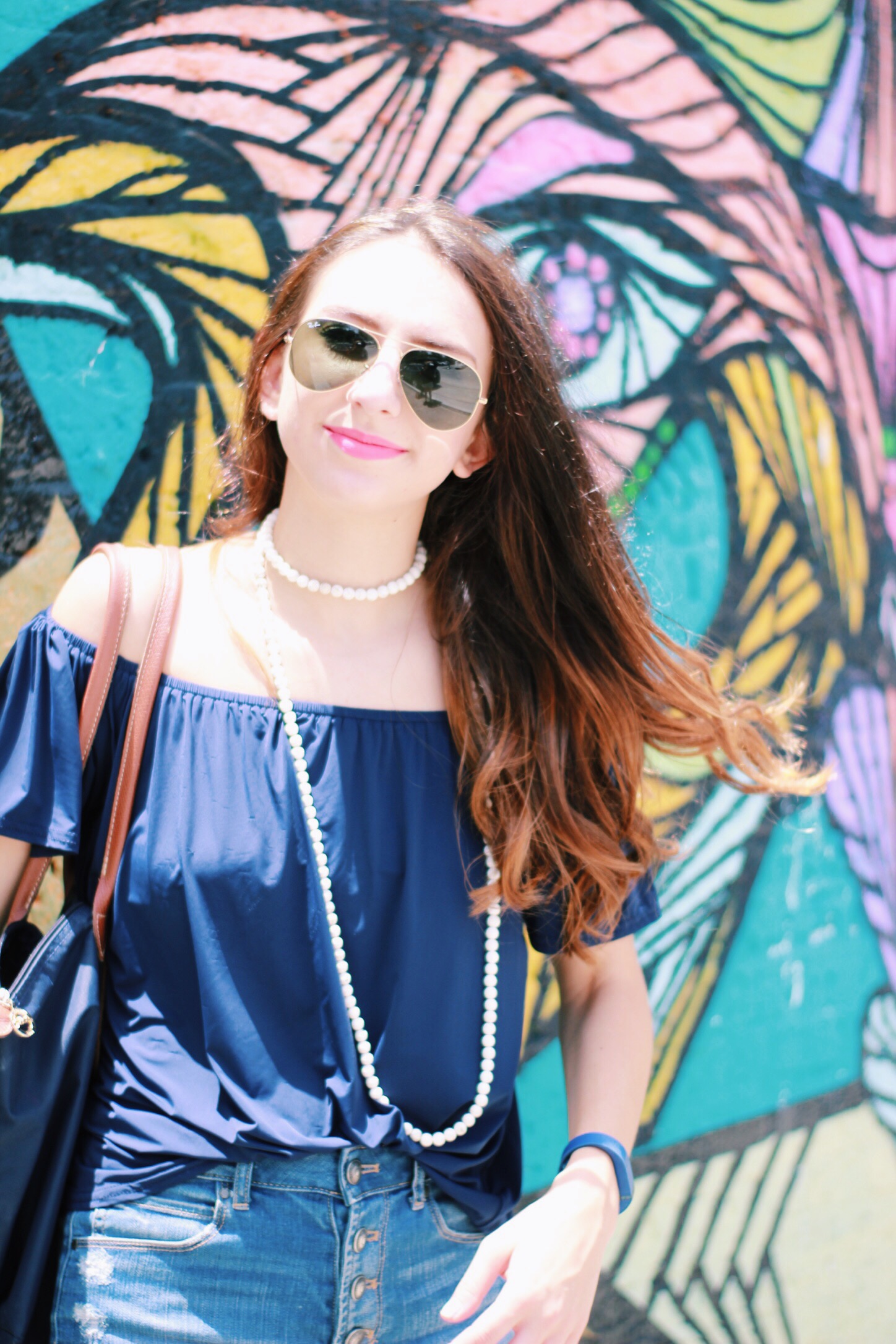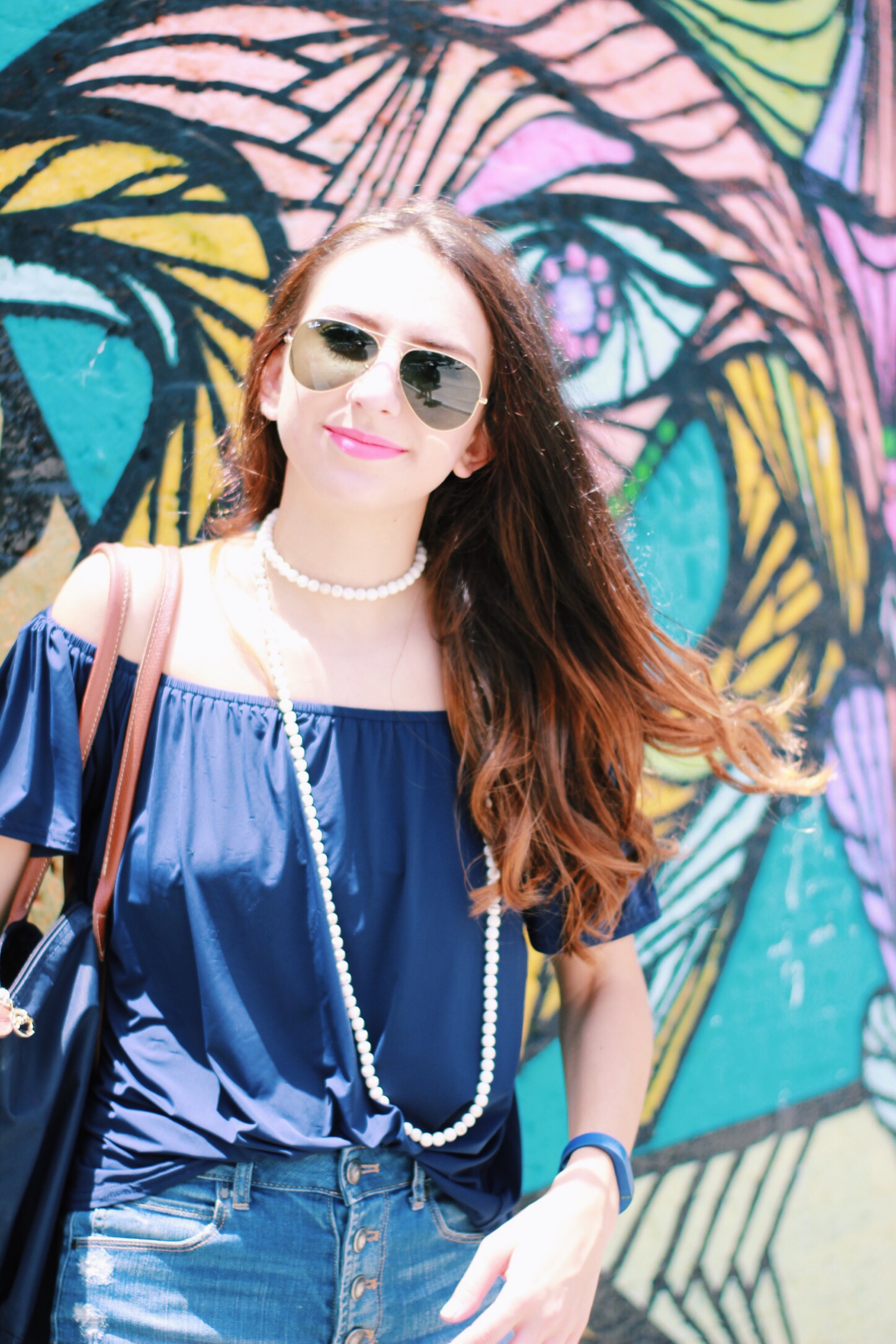 Obsessed with this off the shoulder Piko top in navy. The material is so soft + stretchy and the shirt can literally go with anything. I chose to pair it with my favorite NYX lip color as of right now, the Soft matte lip cream in Antwerp. 
Yes, another picture of food. Do I have a problem? Maybe. But seriously y'all, this apple cinnamon crepe was over the top amazing. Being a big breakfast eater, I am always down for some crepes.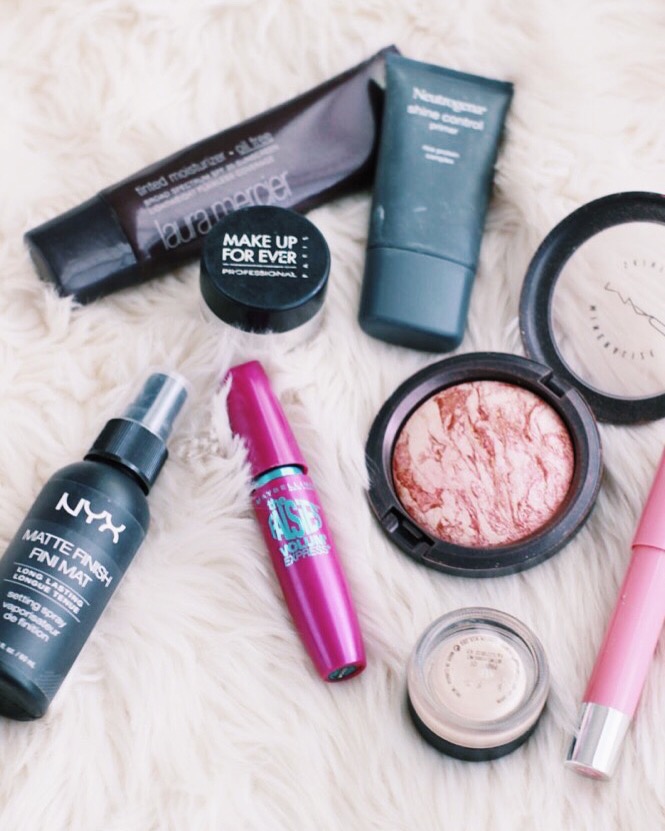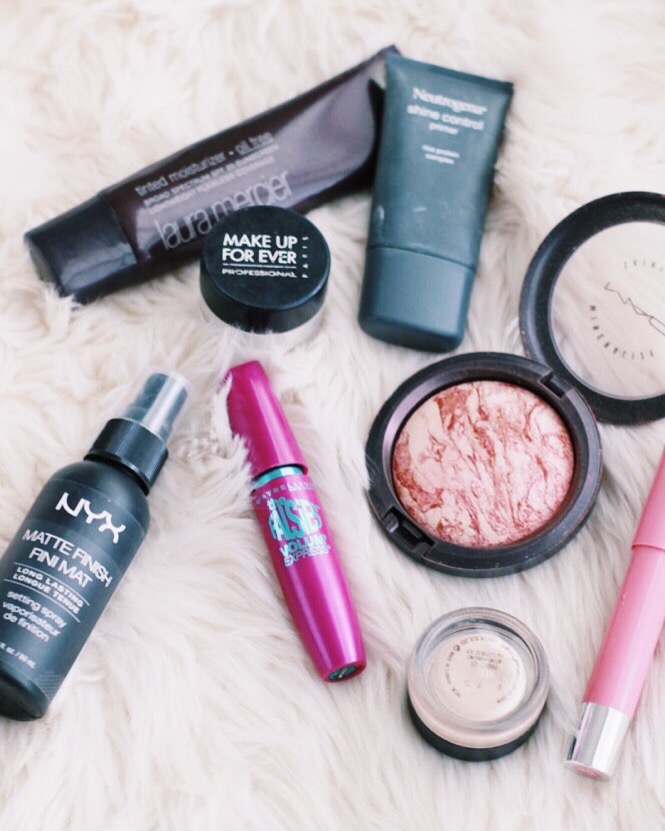 Not that I'm not makeup crazy any other month, but in July I ended up going berserk trying a whole bunch of new products. These pictured are my necessitates for the summer time. In case  y'all haven't been able to check out the post, I'll link it here.
I snagged this little navy number from American Apparel for recruitment. The silhouette is a mix between a little bit of A-line and a little bit of a shift. Pops of pink +white completed the look. For recruitment, I'll pair it with some nude wedges for a really classic polished vibe.
All my insta loves have already seen this picture, so if you don't follow me on Instagram go ahead and give me a follow @lgipblog! Anyhow, the Sam Edelman heels were a diamond in the rough. I scored them for $40! Fall is just around the corner, and they would look fantastic with some flare jeans and a sweater!
July had it's moments, but the best day of this month was my one year bloggiversary. Spending the day taking fun pictures with my "1" balloon (and losing it mid photoshooot) was really the icing on the cake.
Officially 16 days until I get to live in this beauty with my besties! August 6th come sooner! PS: would y'all like to see a college packing list or a room tour?
When it's your bestie's birthday, you have to go big or go home! I ended up setting up a cutie little photobooth complete with a champagne balloon and some tassels over a white back drop. The pictures turned out hella cute! We went out to dinner + I chose to wear my white super flare jeans and a statement off the shoulder top.
Here's to July! You'll be missed…