Hello hello my friends! Hope y'all had a great Christmas and will have an even better new year! I for one, cannot freaking fathom how 2018 is just around the corner. I'll most likely be curled up on the couch with my dog watching a movie with some champs, but for those of you going out, I know how stressful NYE outfits can be. You want glitz, but not too much glitter, fun, but not something too over the top… I feel you on finding that balance. So I'm share with y'all my secret.
My go to for any party outfit goes as follows…
statement piece + basic = PARTYPARTYPARTY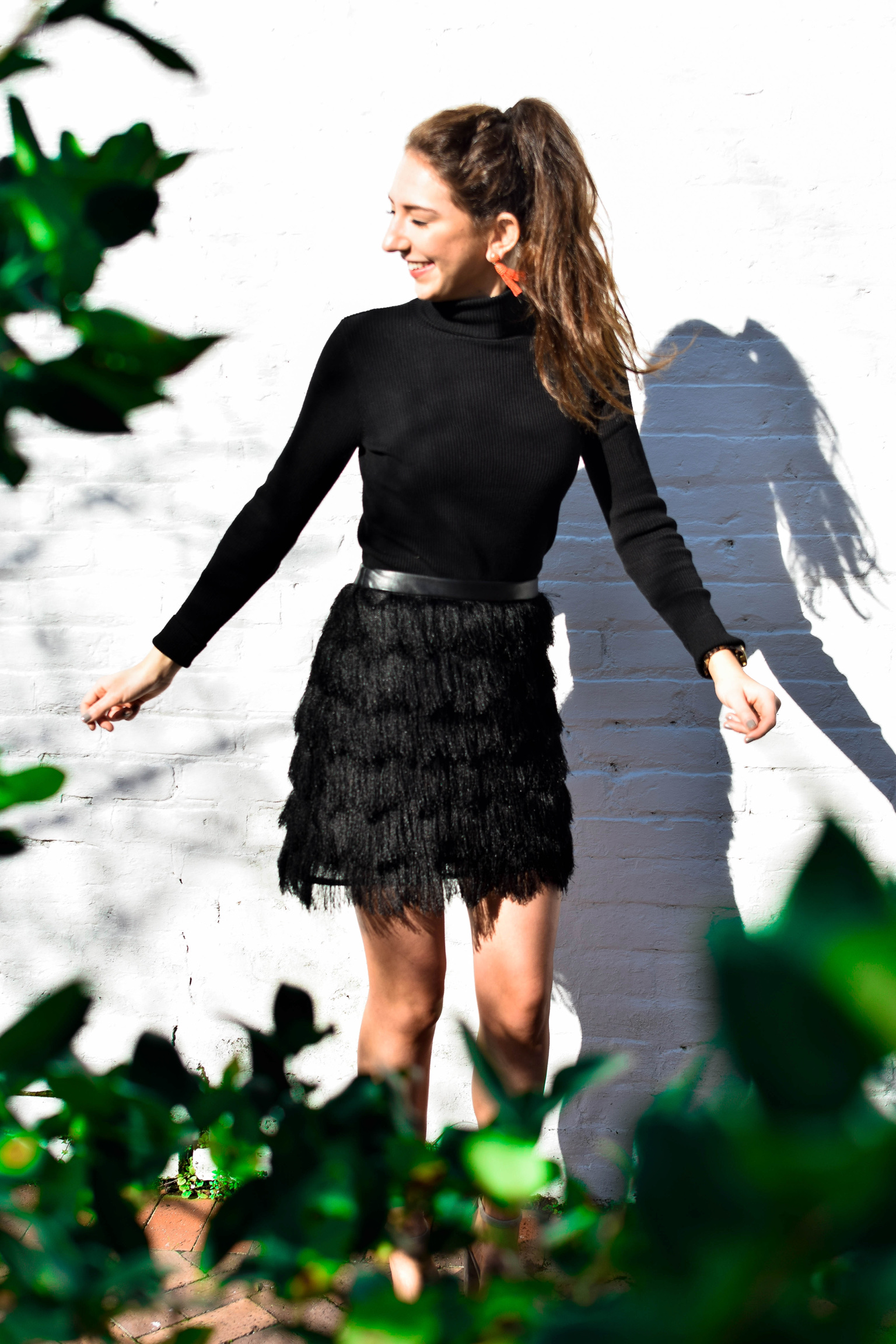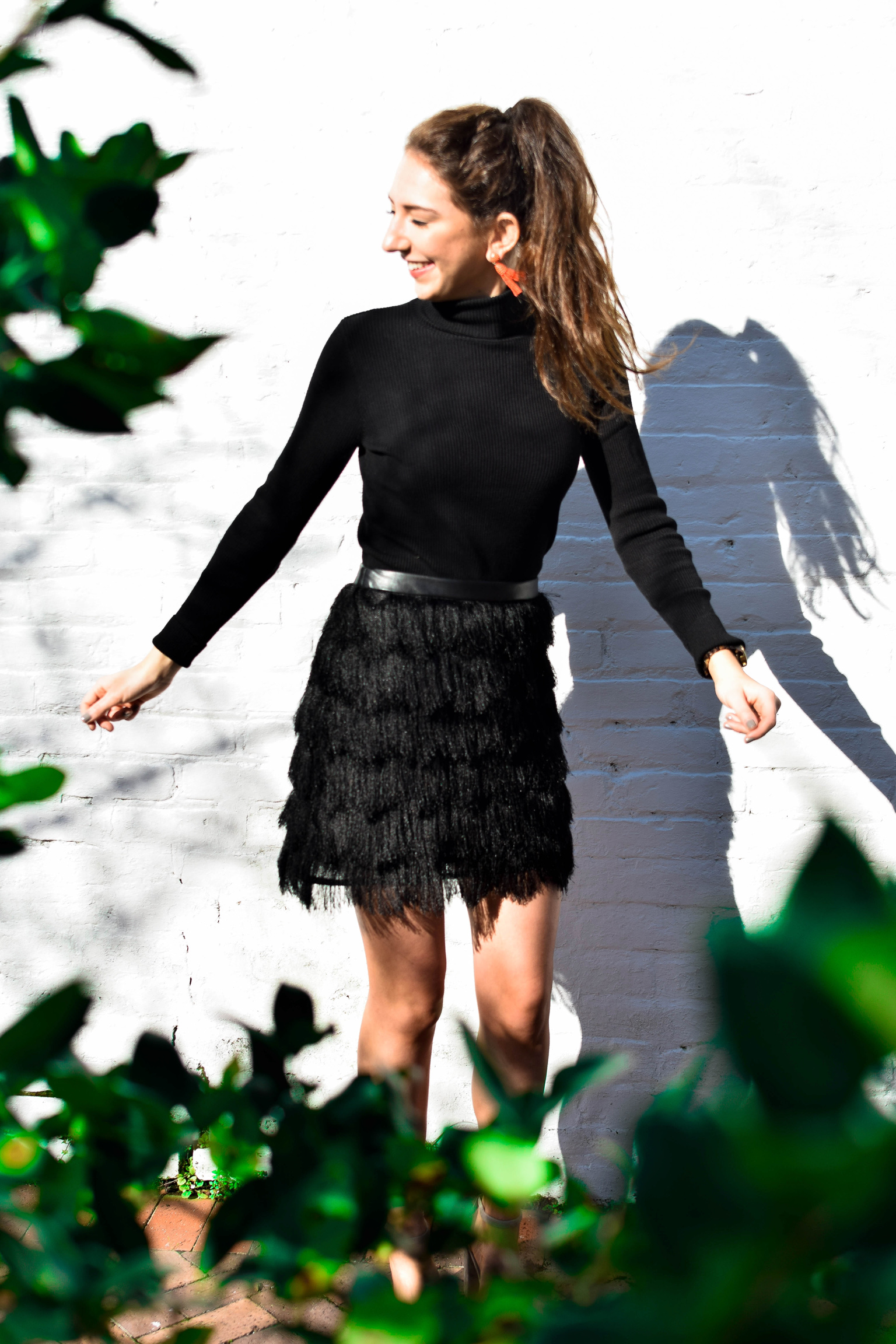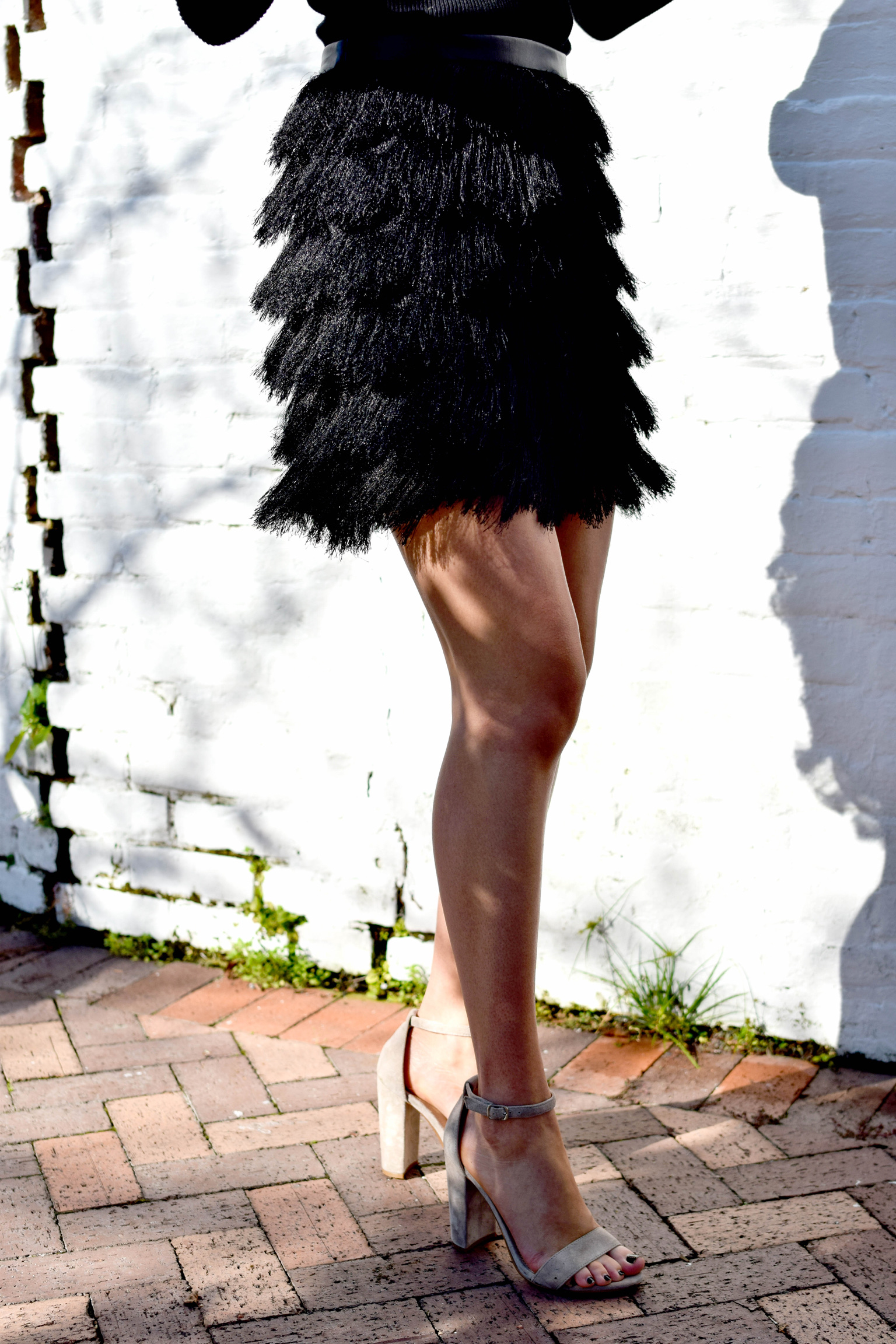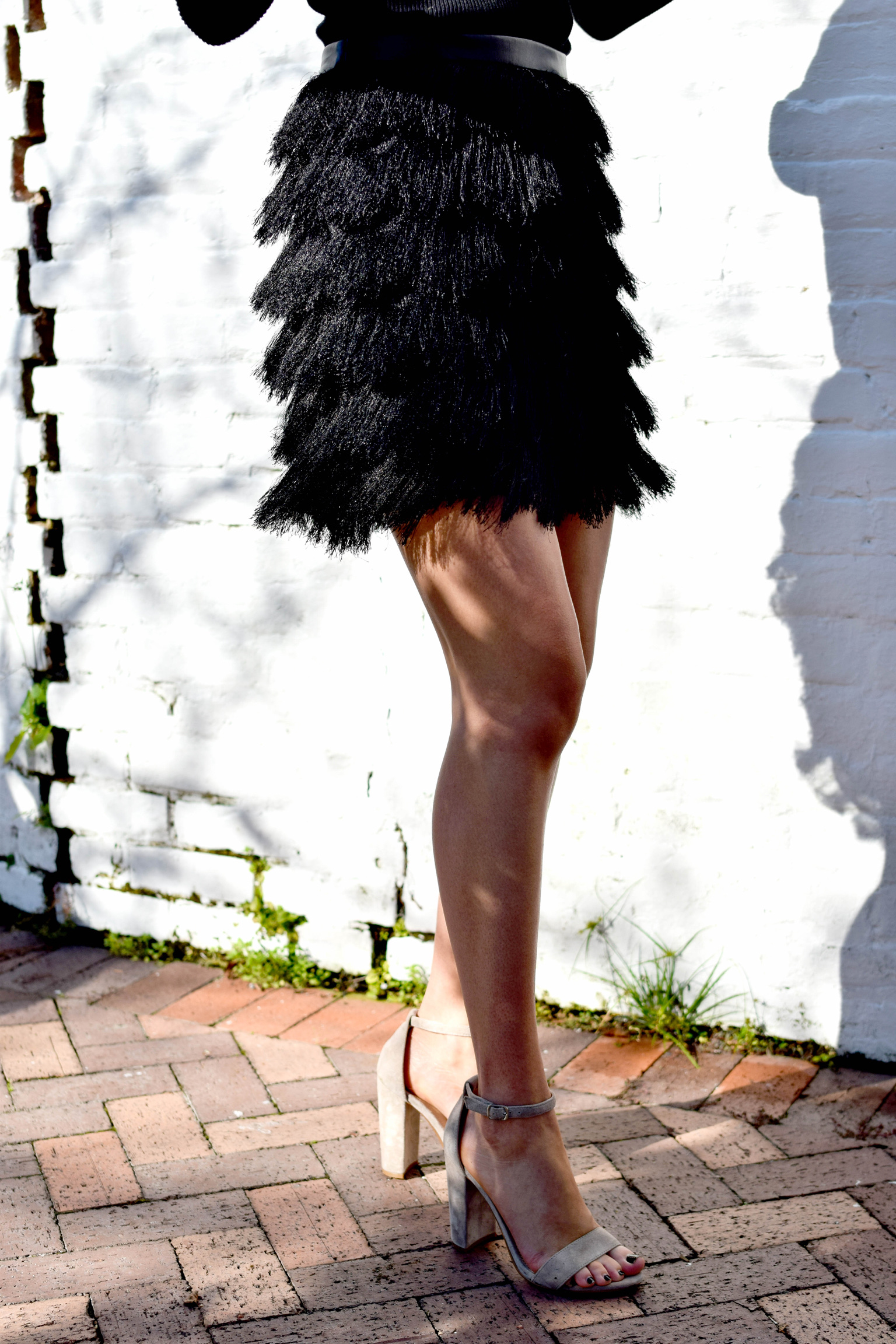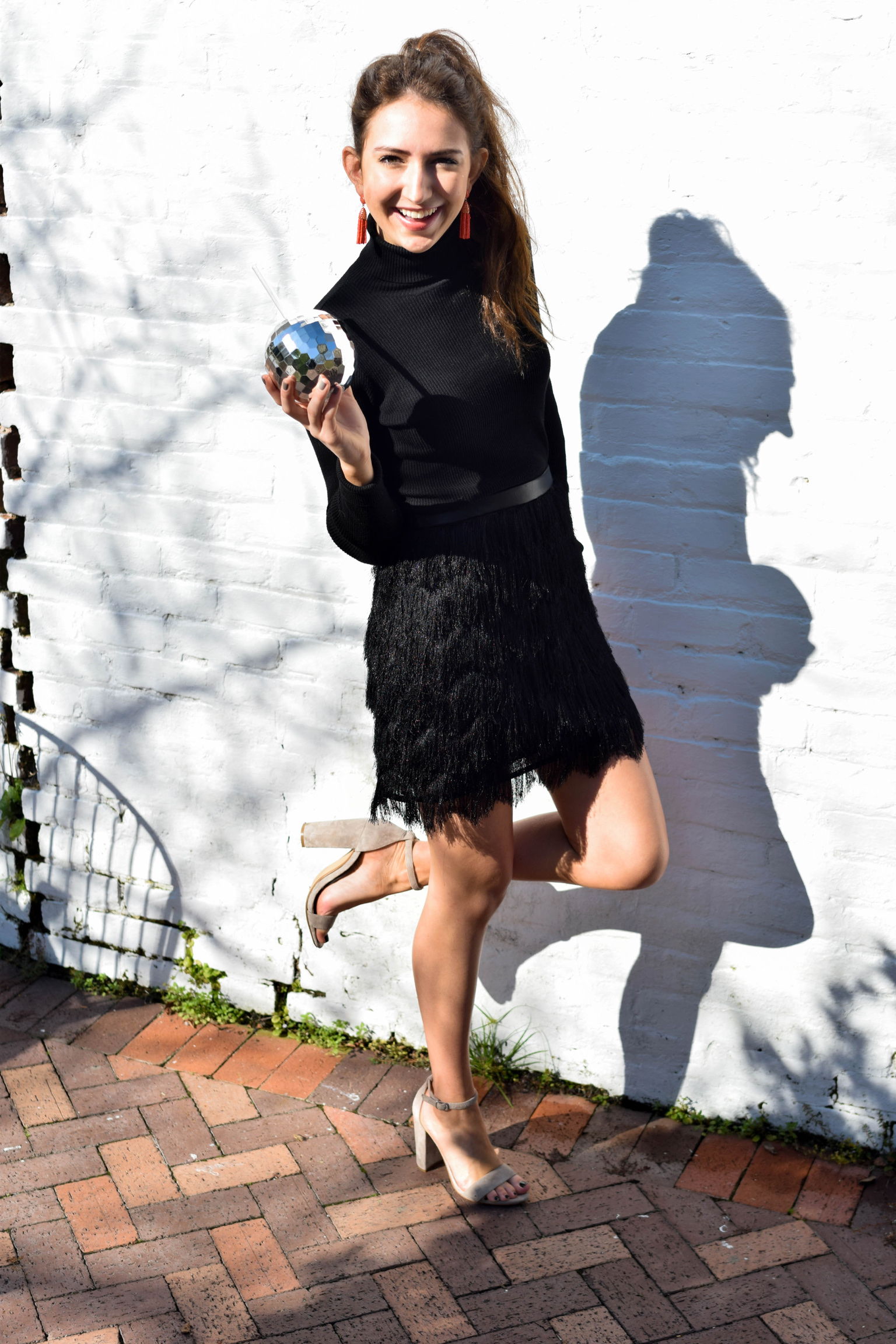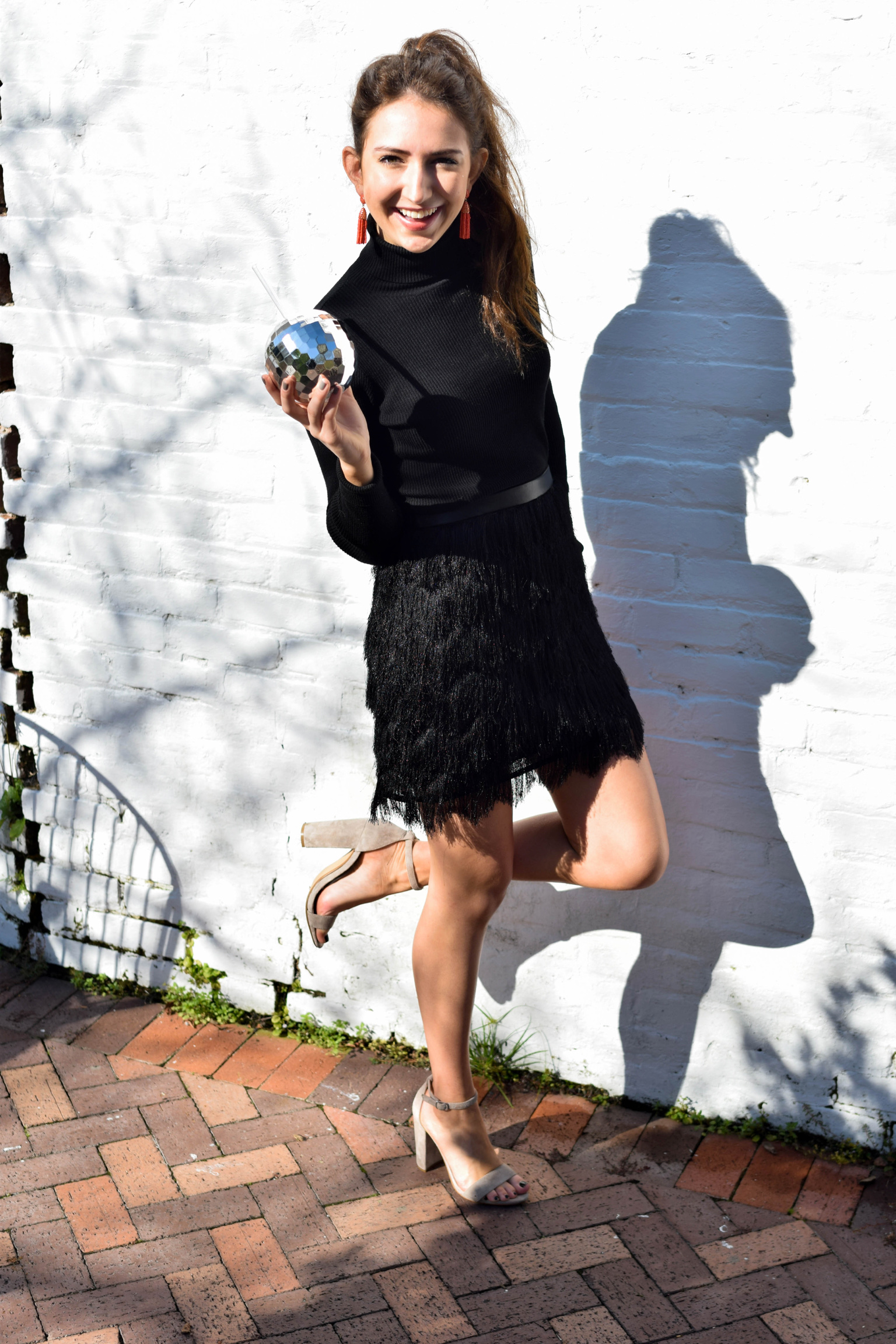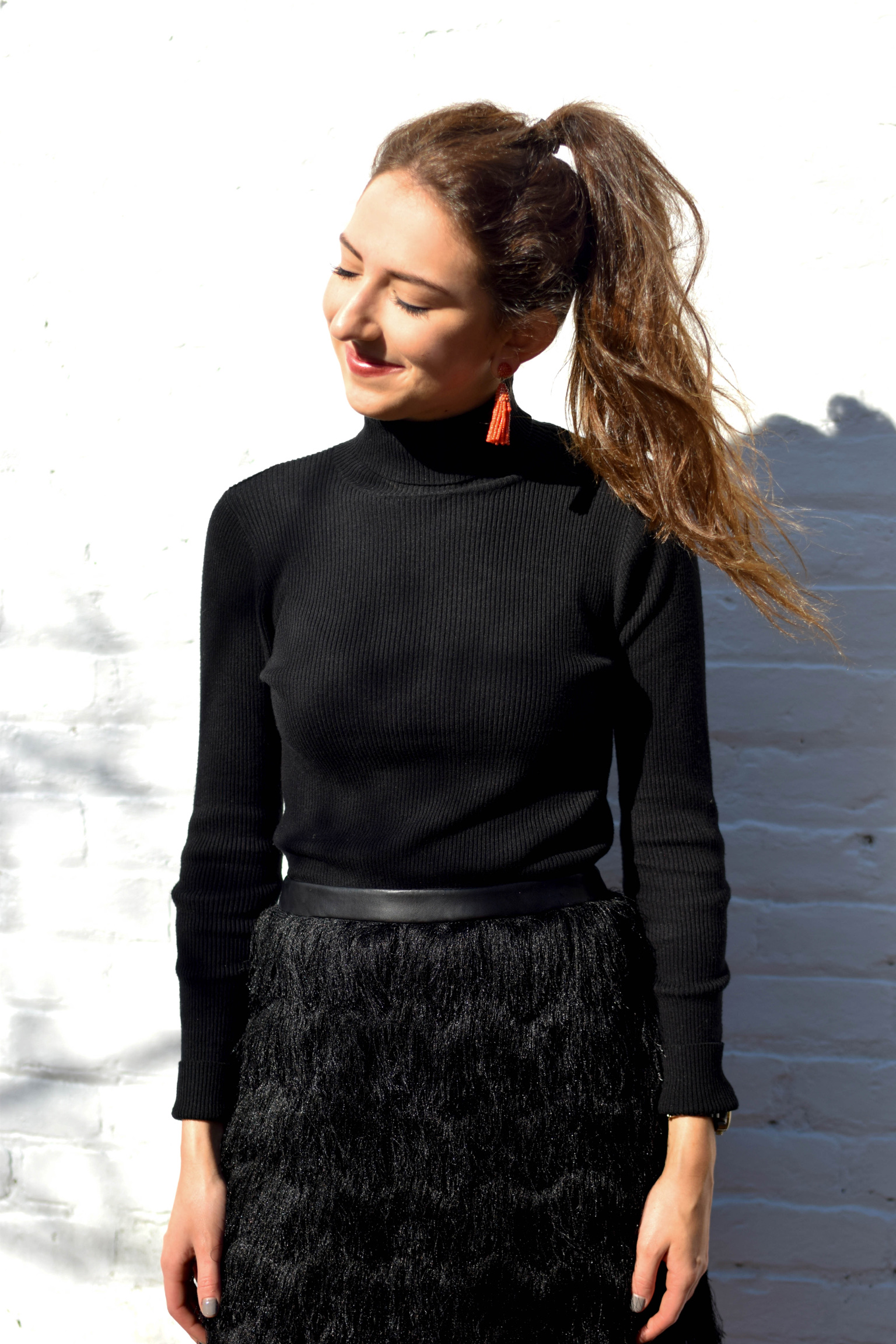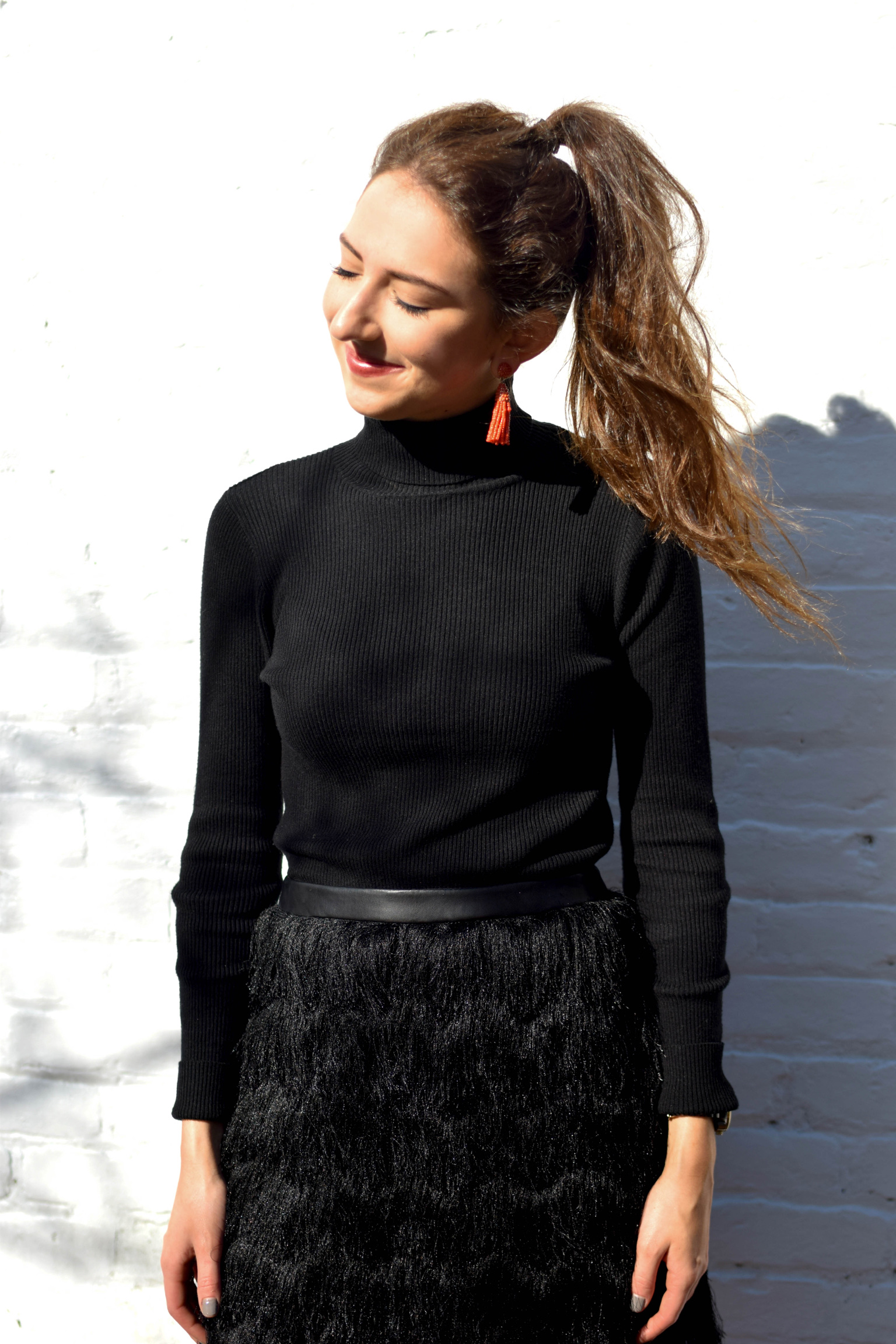 black turtleneck // fringe skirt (similar) // chunky heel (THESE ARE AMAZING)
It's no secret I am obsessed with my black turtleneck haha. I've featured it on another recent post too. I just love how chic it is paired with a skirt. So bottom line, go get yourself one (you will never put it down). How amazing is this fringe skirt? I found it at our last call Dillards this summer and got such a great deal on it! I thought the black on black was "dressy" enough for NYE but also super comfortable and at least a lil bit warm.
Here's a few ideas for y'all if you're not into the fringe skirt + turtleneck combo. I tried to have a look for any NYE plans (house party, going out, freezing temps, warm temps… you get it).
I would so do (1) black culottes (I am about to buy bc #obsessed), fun top, chunky heel for something more dressy. If it's warm where ya are (2) a black jean skirt with a fun statement belt, chunky sweater, booties would be so casual chic. For those who wanna be a lil flashy do a (3) sequin top, black flares, chunky heel. You can always do that "classic" NYE look with (4) a fun dress with a fur jacket. If you're a romper gal, do (5) a basic romper with some statement jewelry — earrings, necklaces, bracelets really just whatever you like best.
Y'all let me know what your plans are below! Are you going out or staying in?
catch ya on the flip (aka 2018)
Madison