I will admit it, the older I get, the less I am about all of the "new year, new me stuff." Focusing on starting fresh and making changes (I am such a creature of habit) has never been my strong suit! But hey, there's no time like the present to try something new. 2017 was a year of growth for me and I'm going to continue to grow in 2018!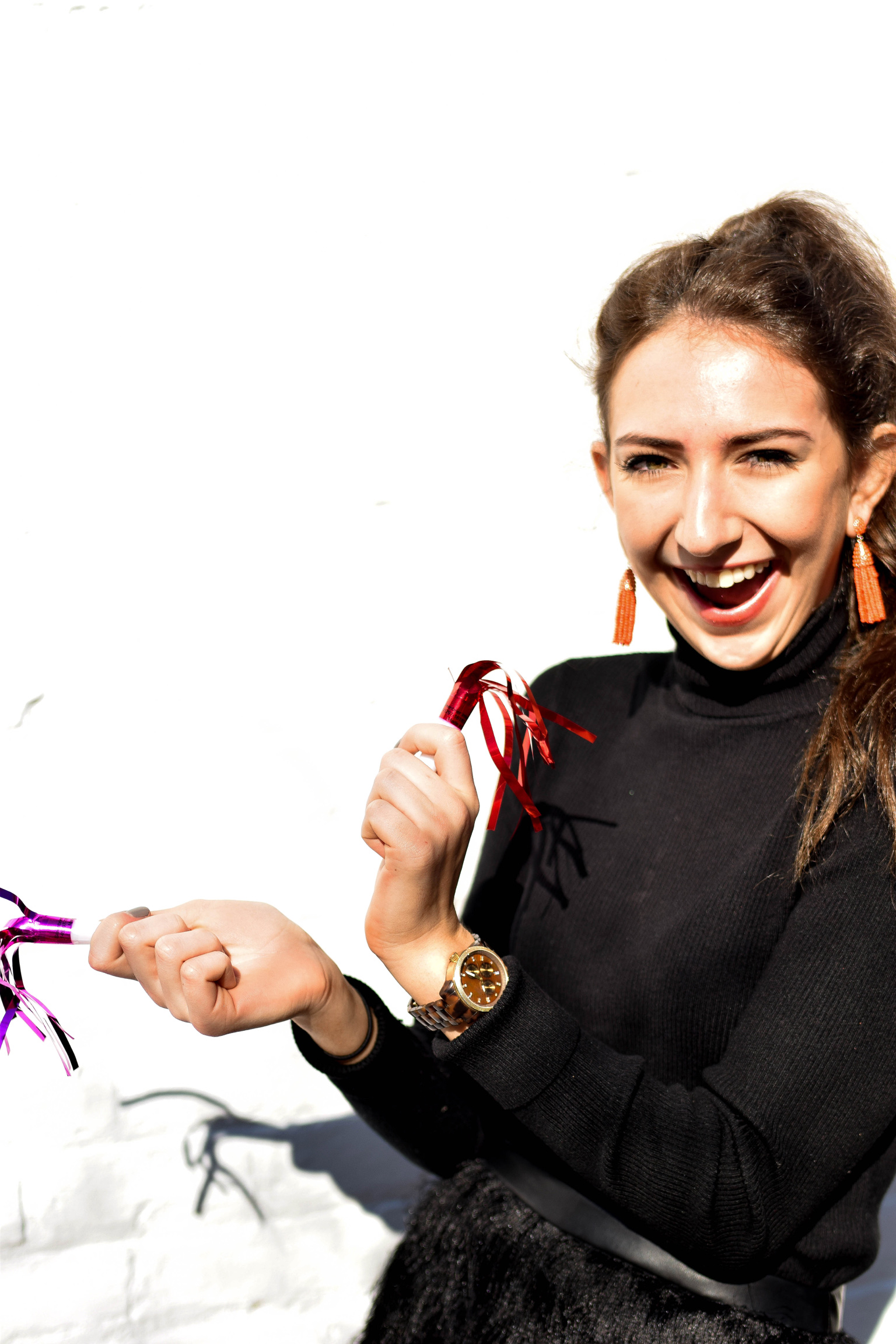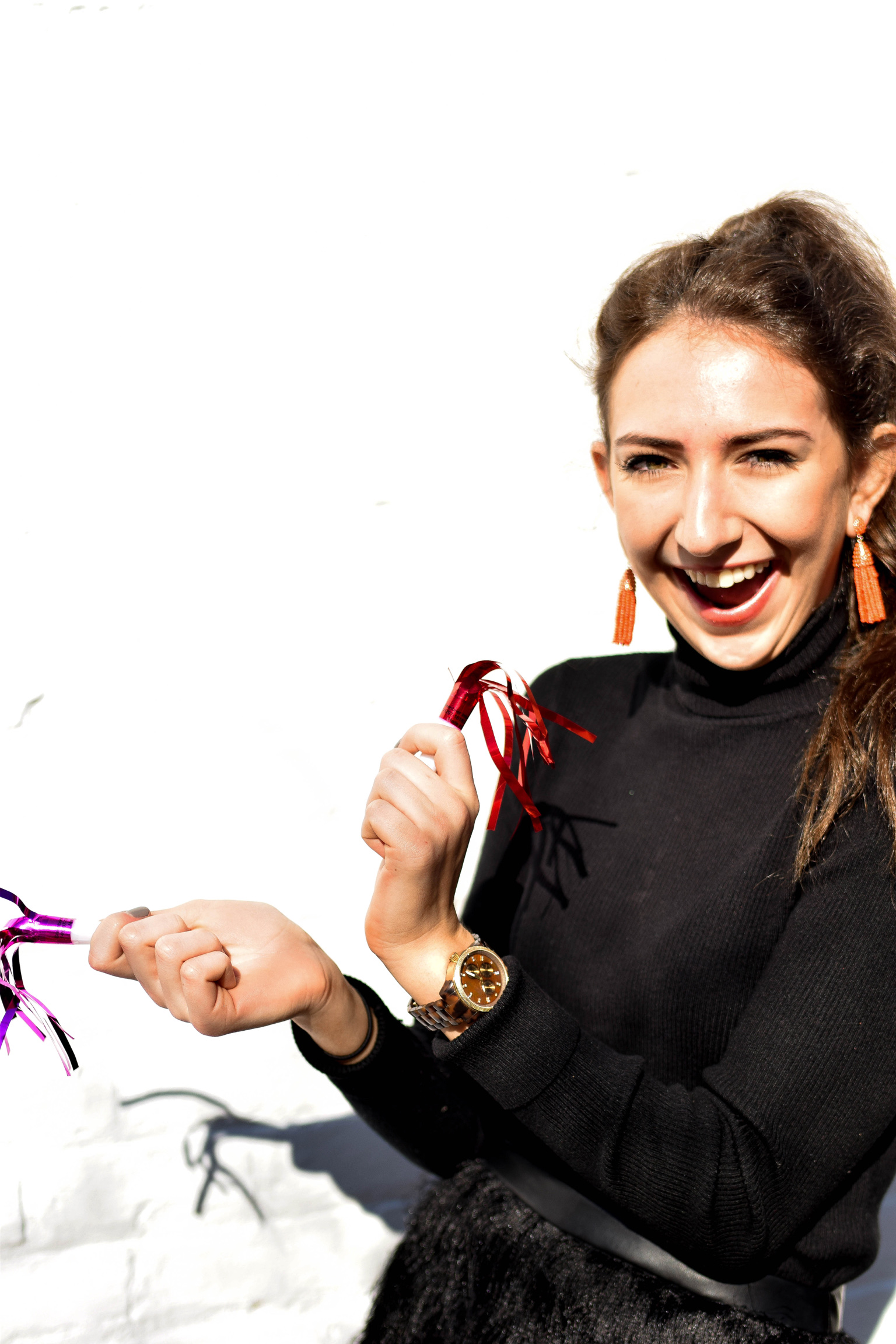 I haven't really ever set resolutions and been able to hold myself accountable/follow through with them. That is something I would absolutely like to work on this year. I went ahead and set 8 goals for myself for 2018 that I WILL ACHIEVE (starting off positive ya know).
Learn how to blow dry my hair round brush and all. Maybe that will make a real adult?! Hah. No but really, I think this is a skill I gotta figure out how to master. Seems like it's gonna be

life changing.

Land my dream internship. I am dead set on interning this summer in NYC (or honestly anywhere outside of Louisiana) so I have got to make this happen! Adding some internship experience will not only be a great resume booster, but a great experience for me to get out of my comfort zone. If y'all have any tips on landing an internship, hit me up! I've already got a bomb resume but I need to work a bit more on my cover letter!
Buy more trendy pieces (I swear my entire closet is chalked full of basic tees, jeans and shoes) so I NEED some fun stuff. I've definitely got better at this (I made this one of my new years resolutions in 2016 too lol) but I still have way too many basics. Peep some my attempts in 2017 (aka this fringe top + leopard skirt ootd).
Read 10 books (should be easy right?!). My relaxation time right now really consists of Netflix but I would love to get back into reading. I used to read all the time growing up and I miss it so much! On New Years day, I sped through Paper Towns by John Green. Man was it nice to get my head out of the computer for once! Gimme some suggestions for good reads!
Stick to my dang posting schedule. Looking back at 2017, it was my worst year at LGIP statistically. I got

lazy

with posting every week and failed to make time to take pictures (I will admit it is hard to match up schedules with a photographer/friend). Stepping up my game in 2018 is one of my main goals.
Step out of my comfort zone more. I think in 2018, I would like to push myself a lot more. Challenge myself to go for those things I think I might not be able to achieve, do more and just do better. Mostly all of these goals lend themselves to this overarching one!
So, with that being said… bring it on 2018! I'm ready for ya!
Madison