You guys! You guys!! I cannot believe the moment has come for me… You're probs wondering what in the heck I'm talking about right? Well, I'm just coming to a  realization I'm getting a lil #edgy with my looks. Platform sneaks, fringe jacket and tank, and some pink shades…. Jeez. I'm too much.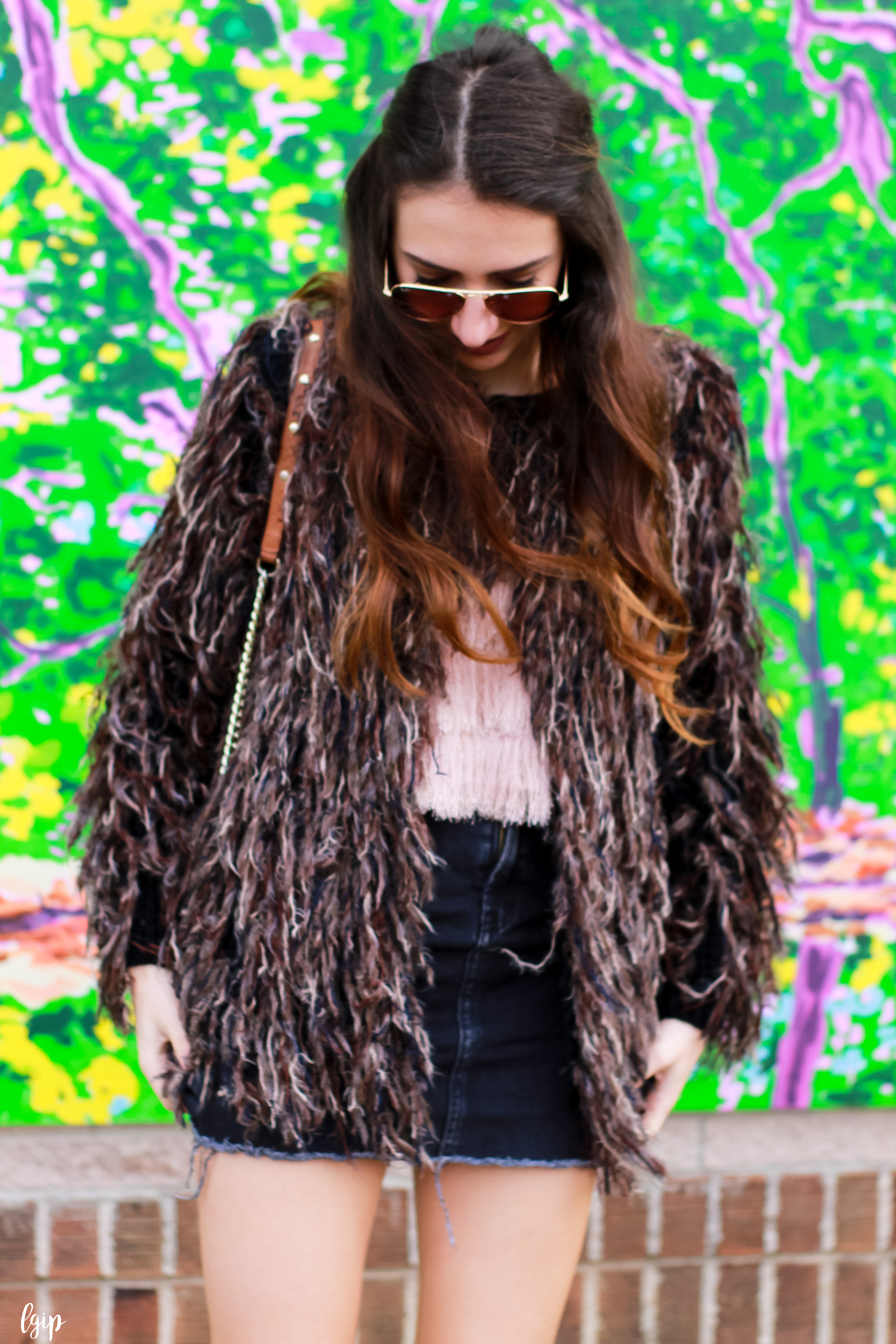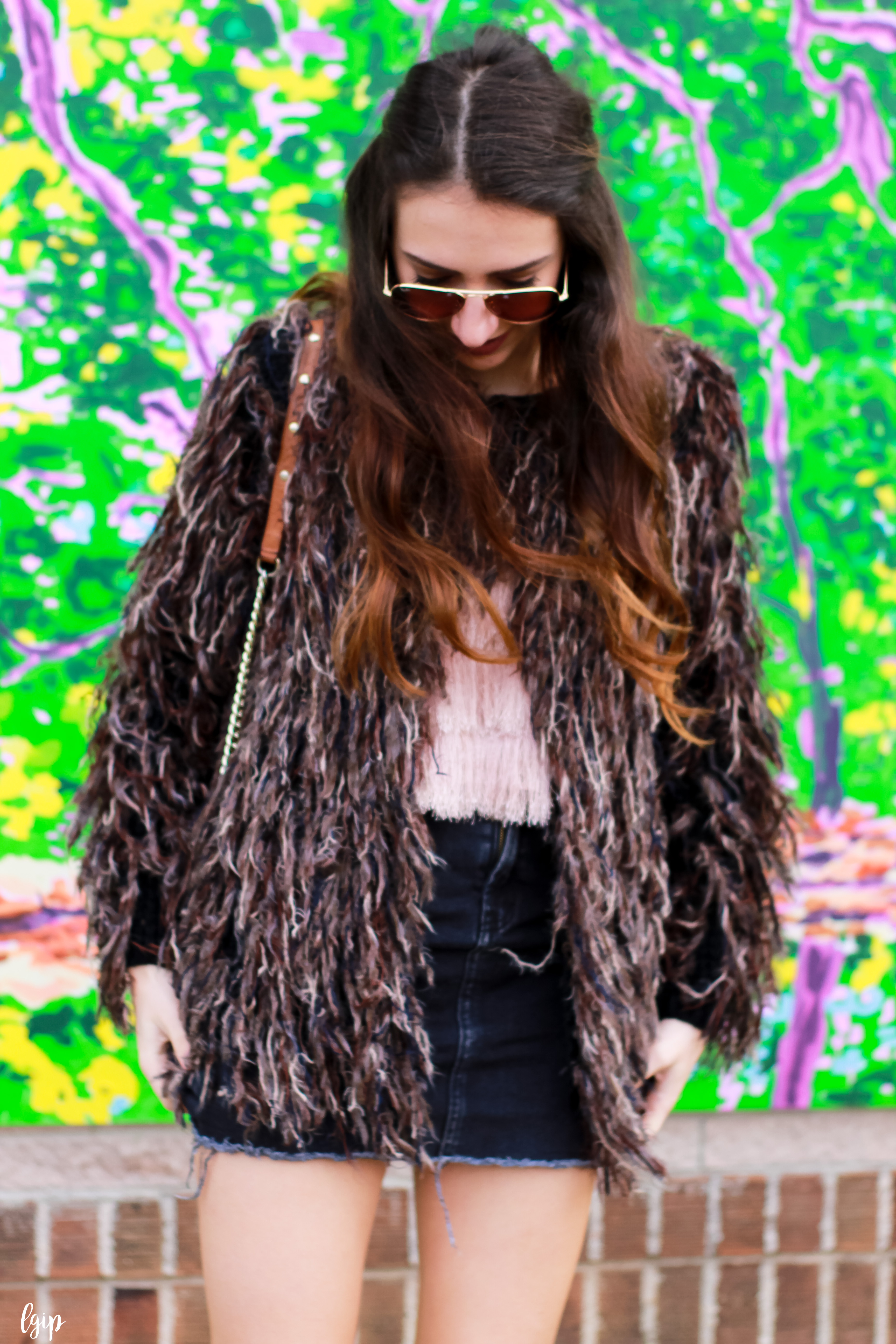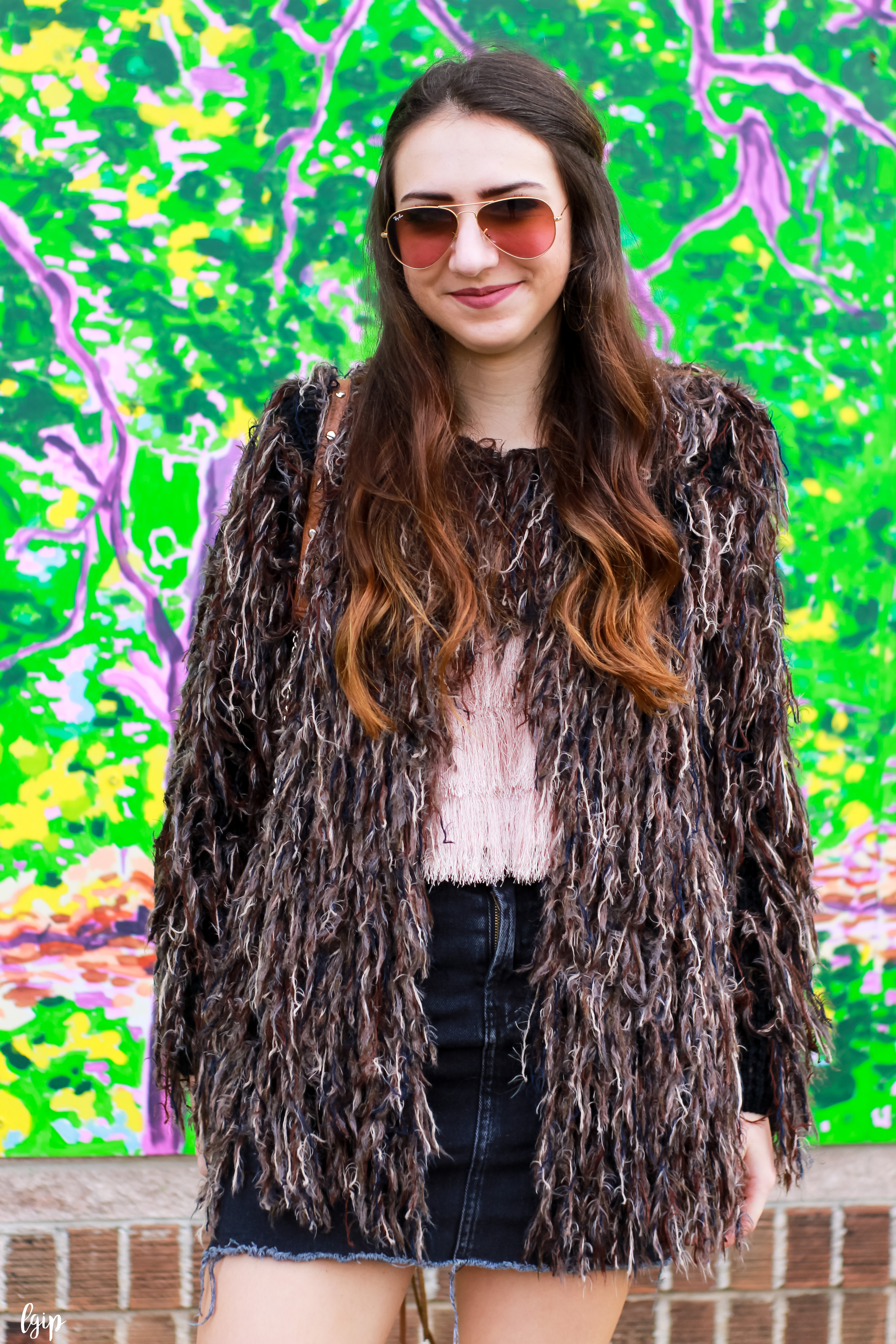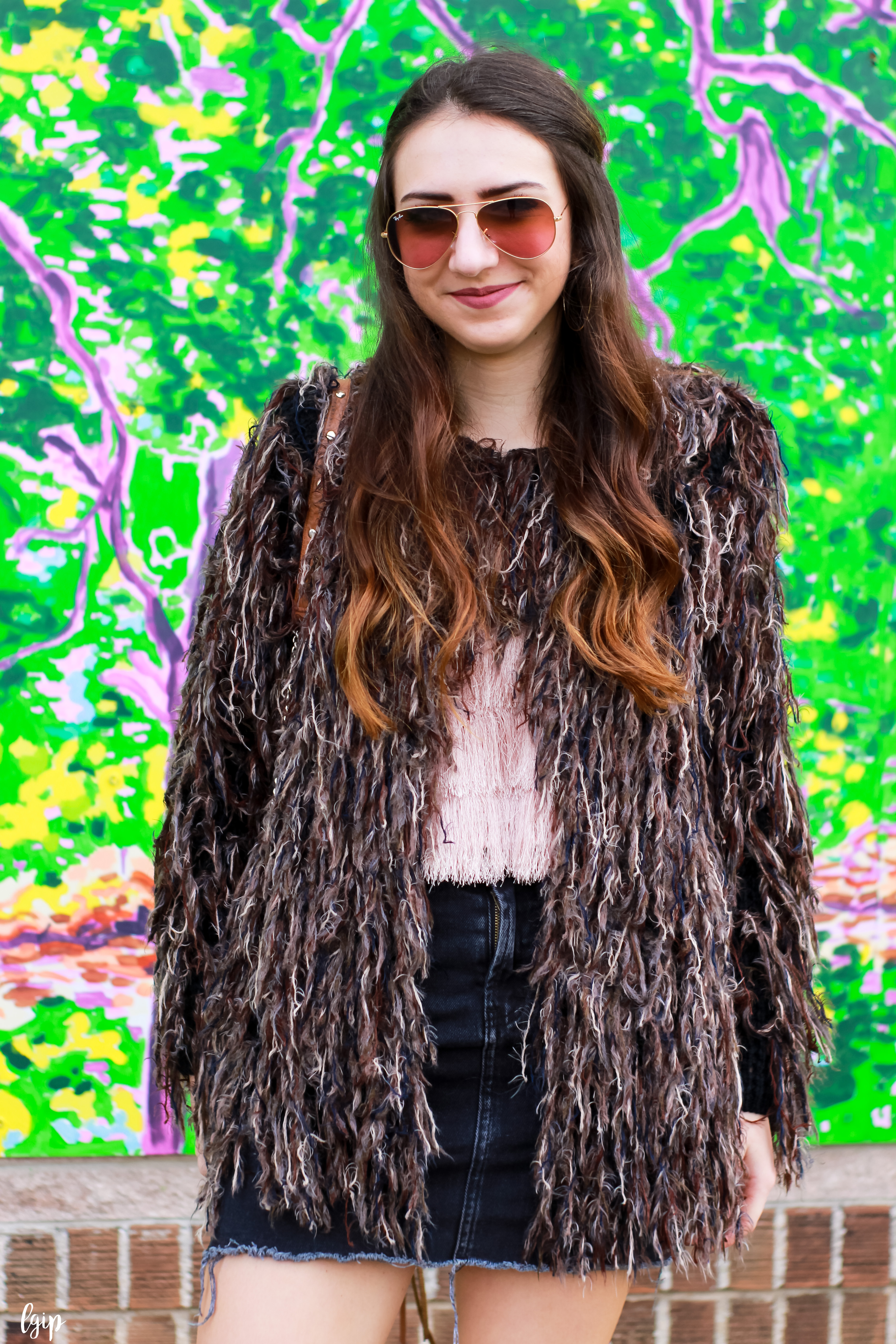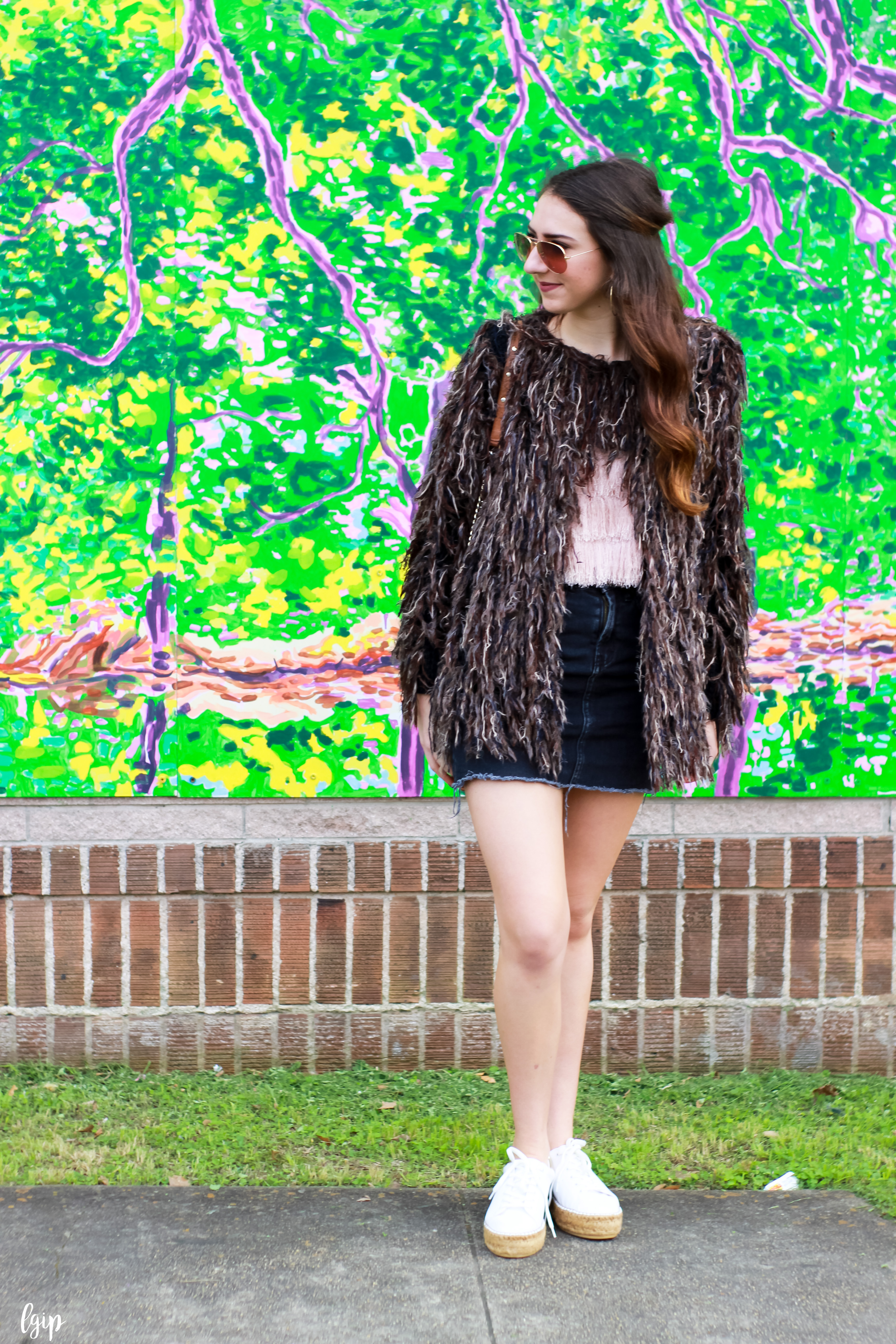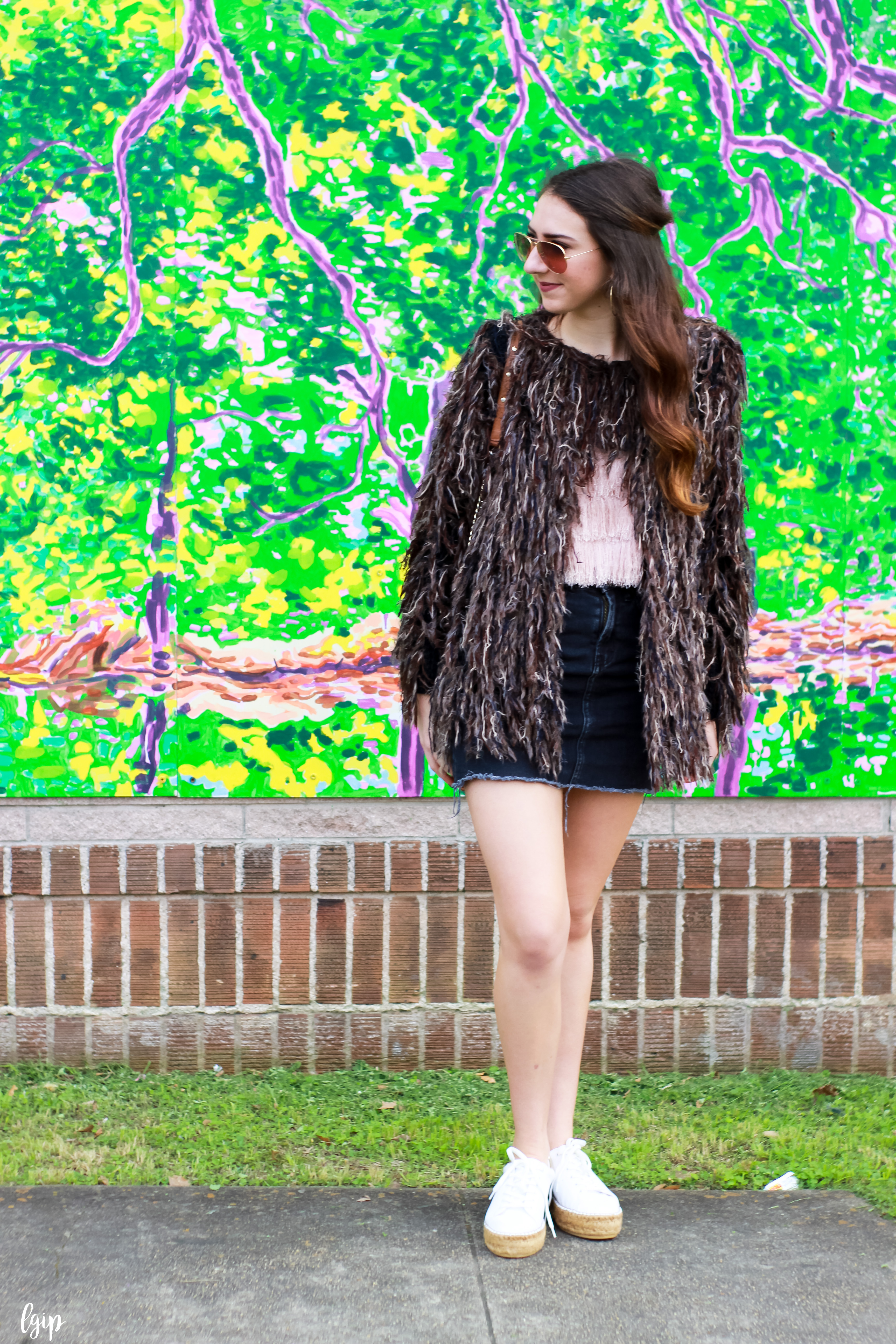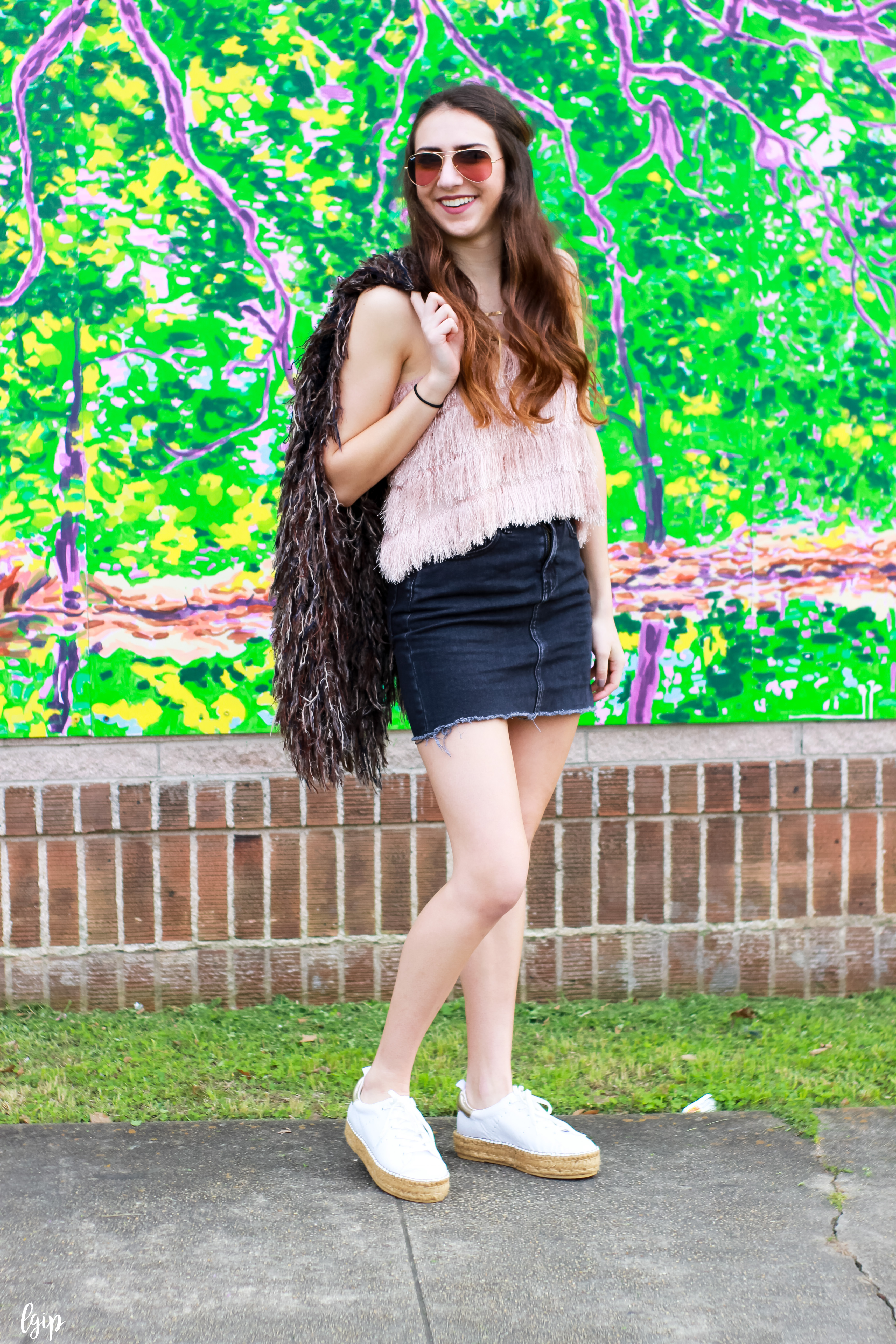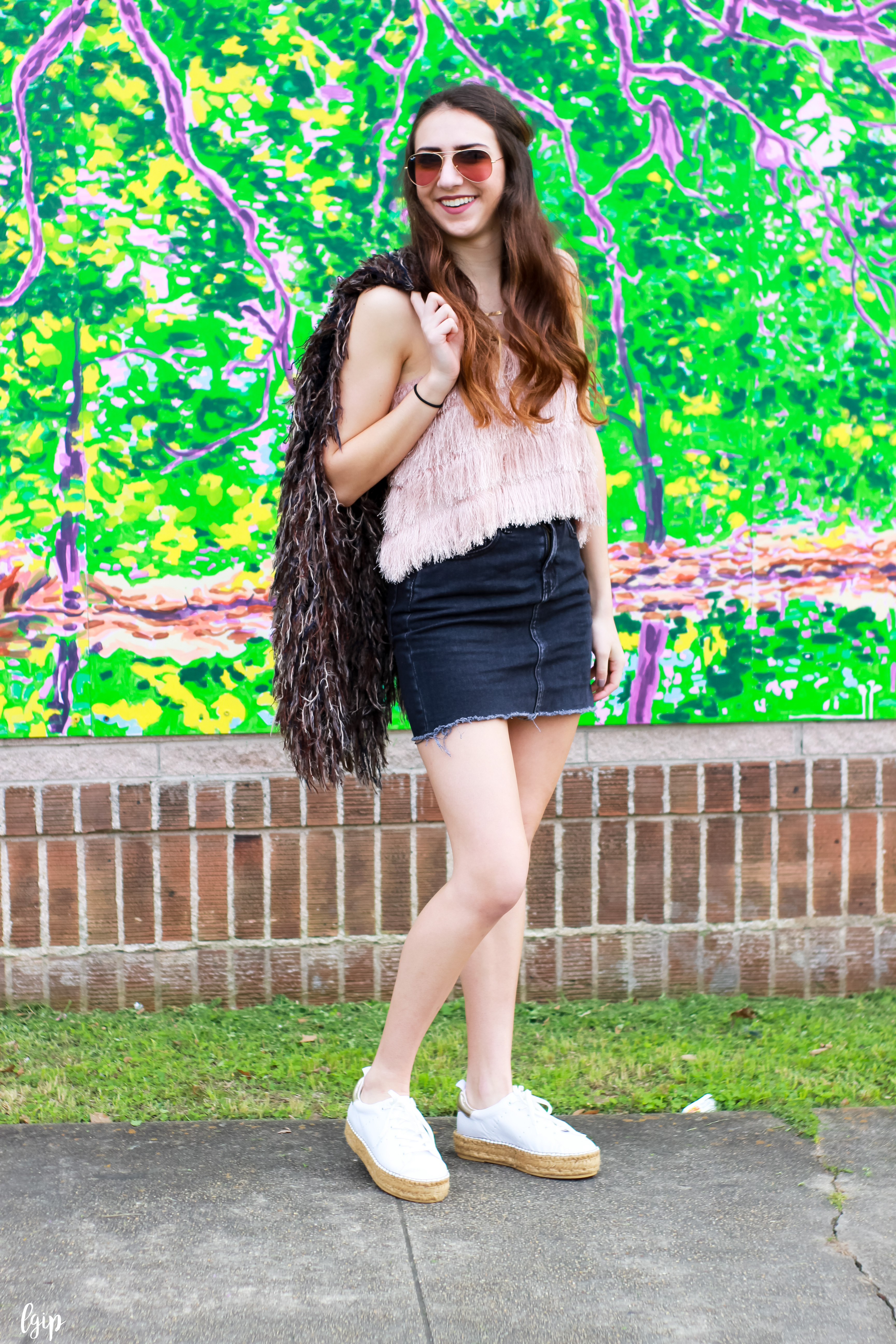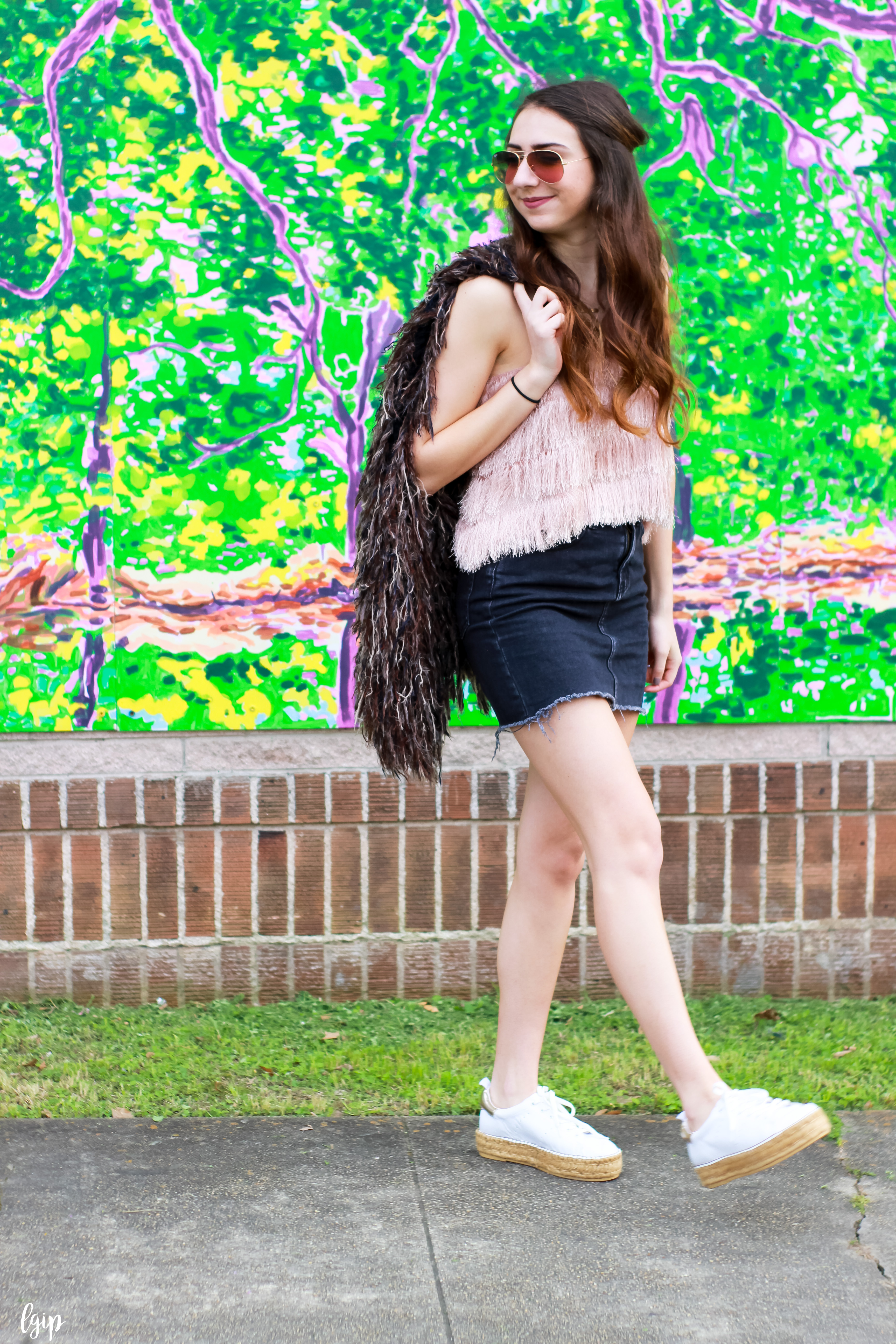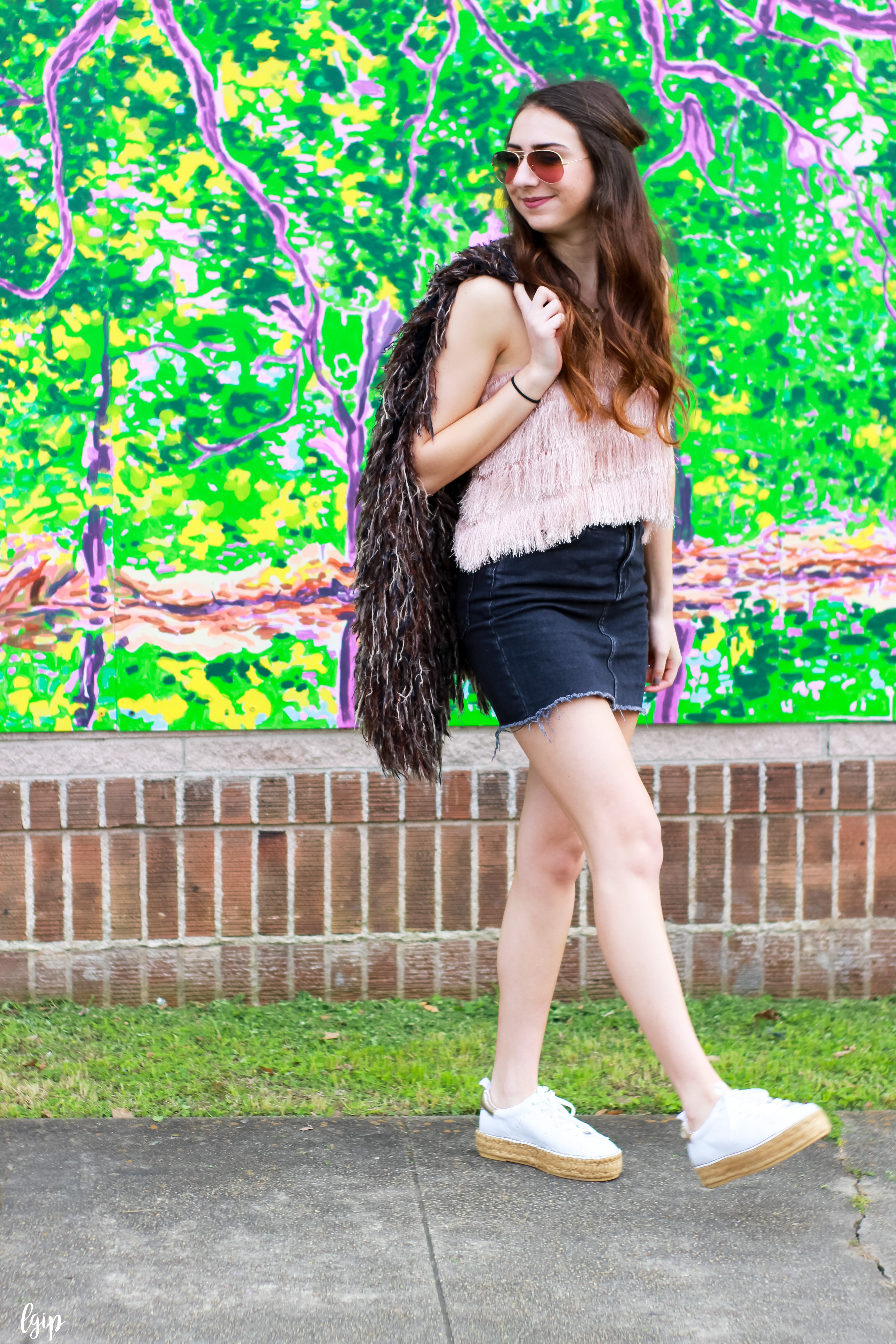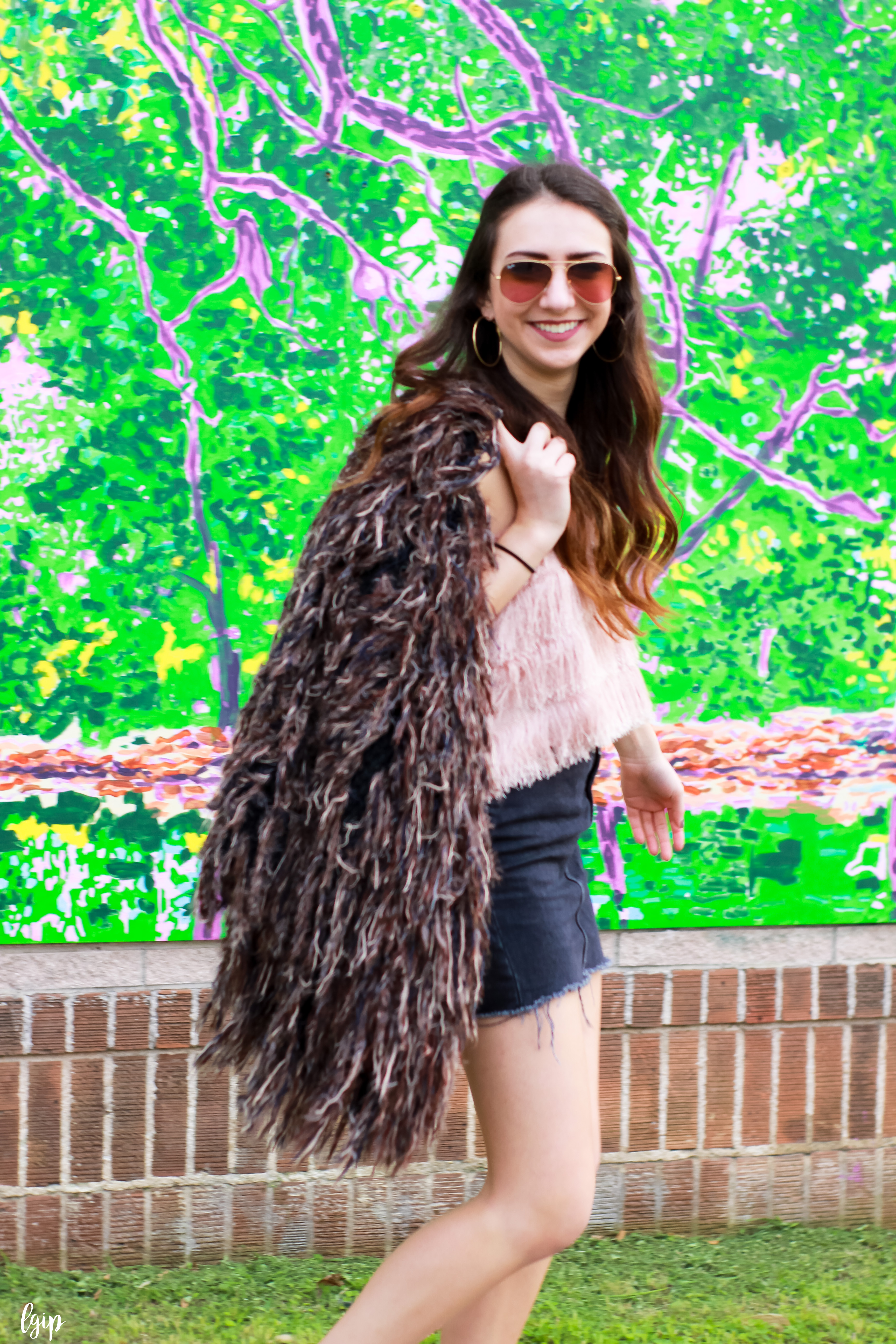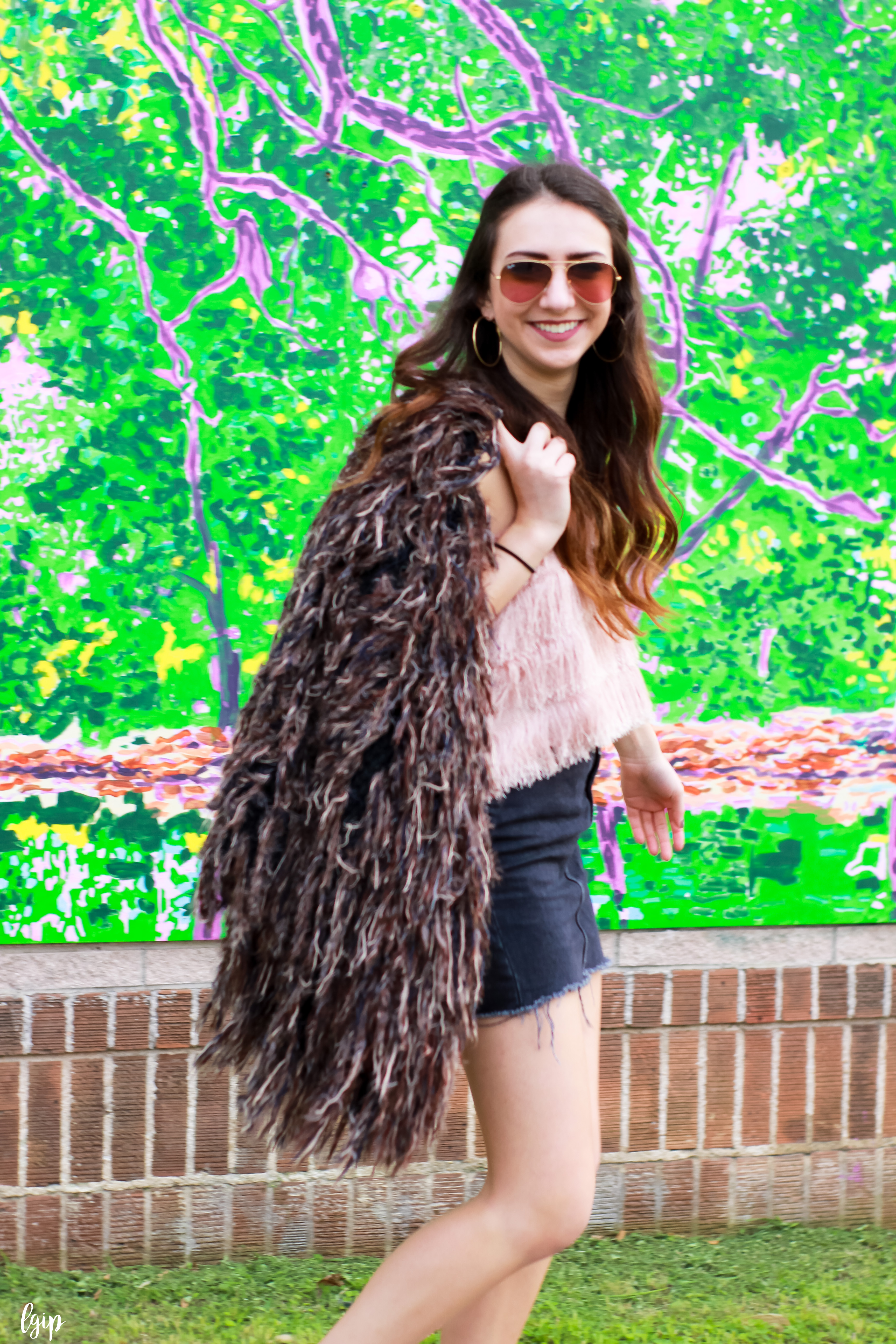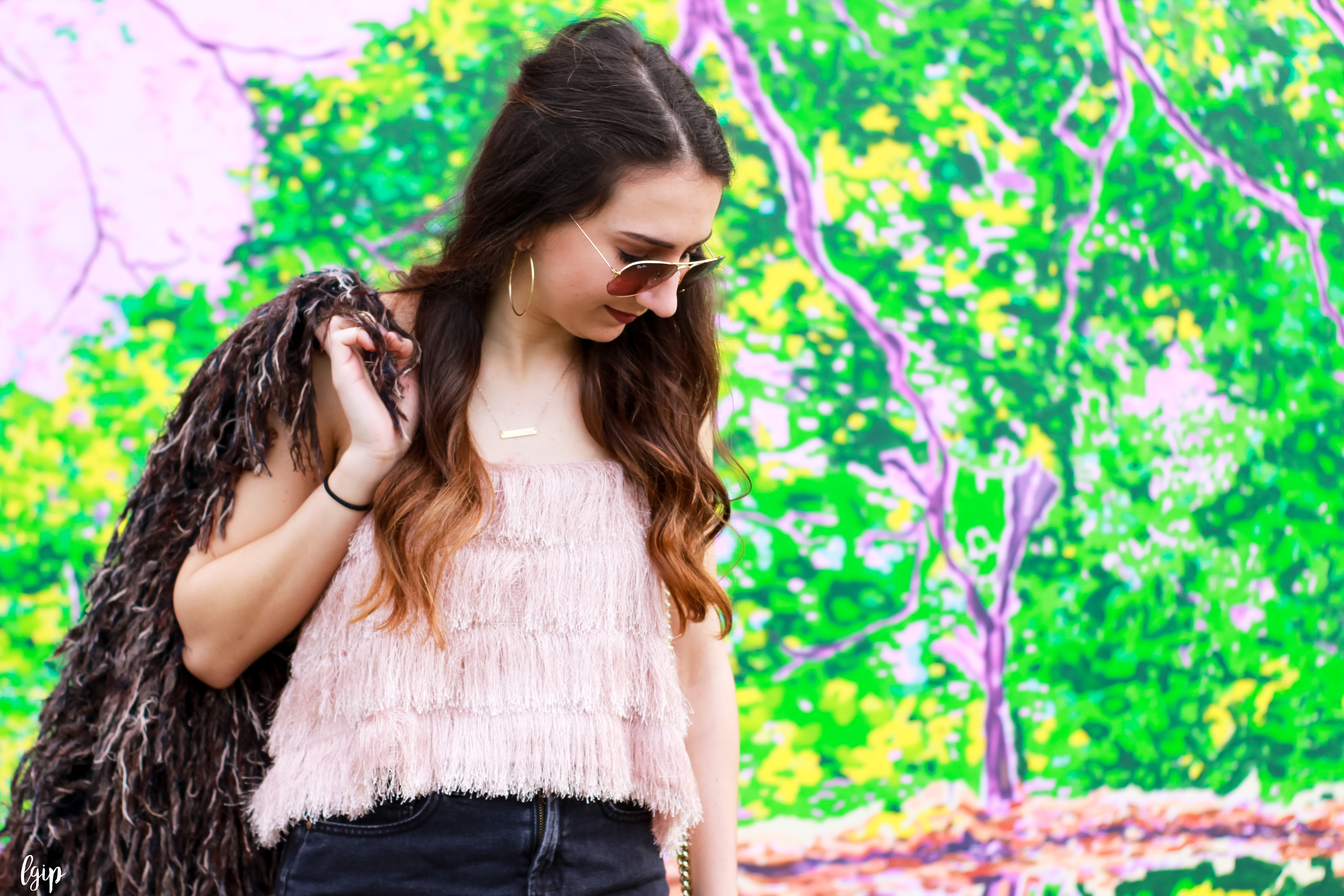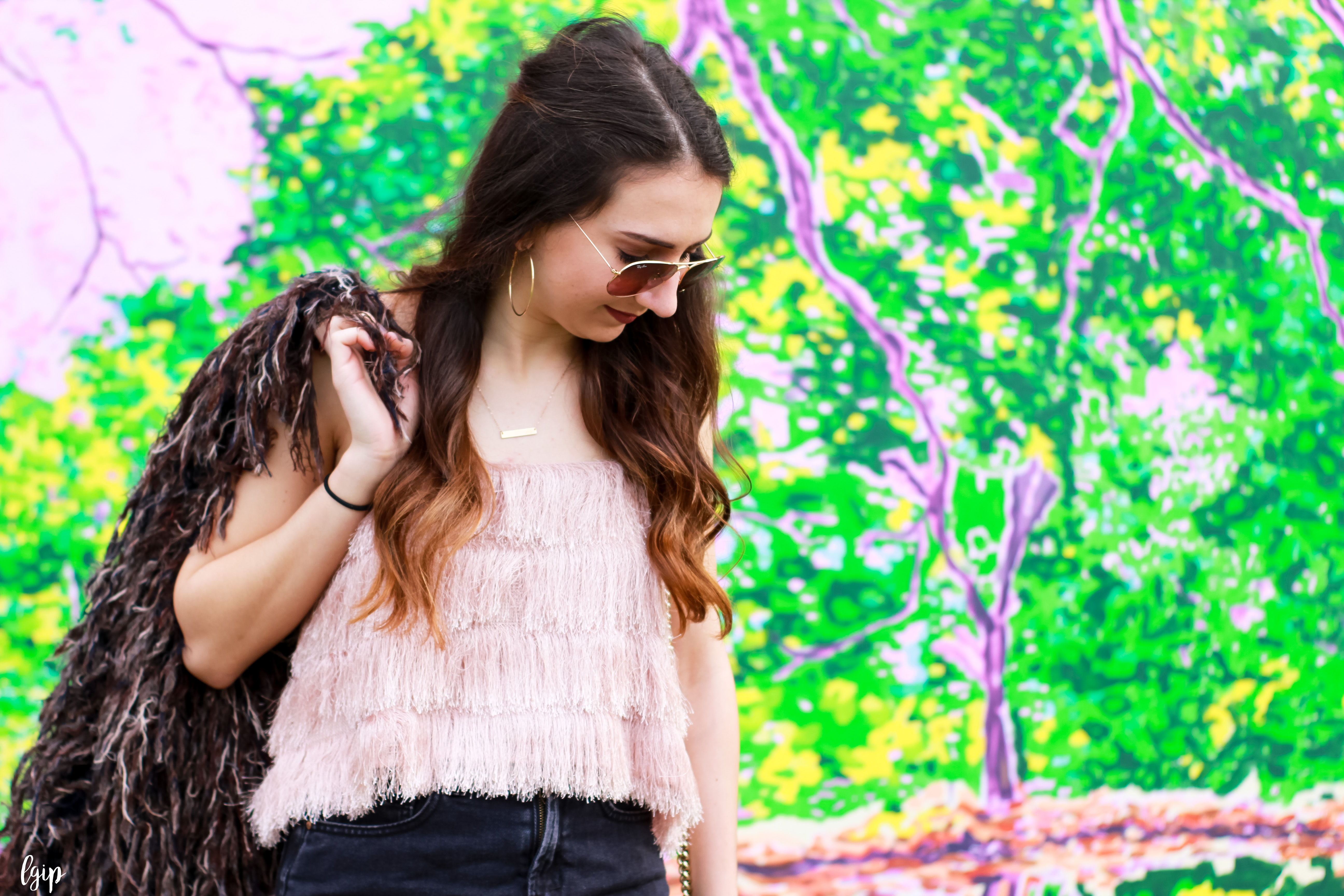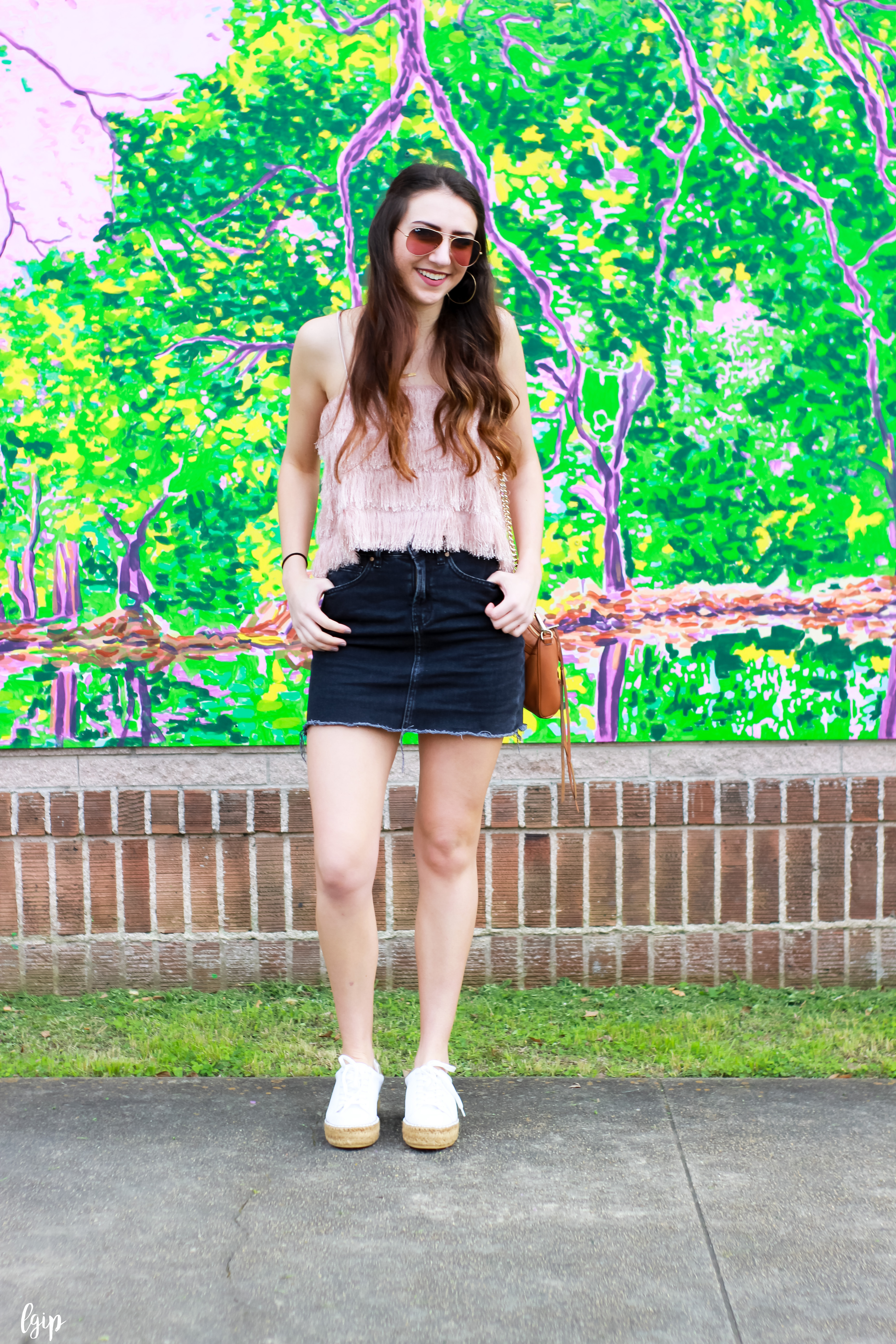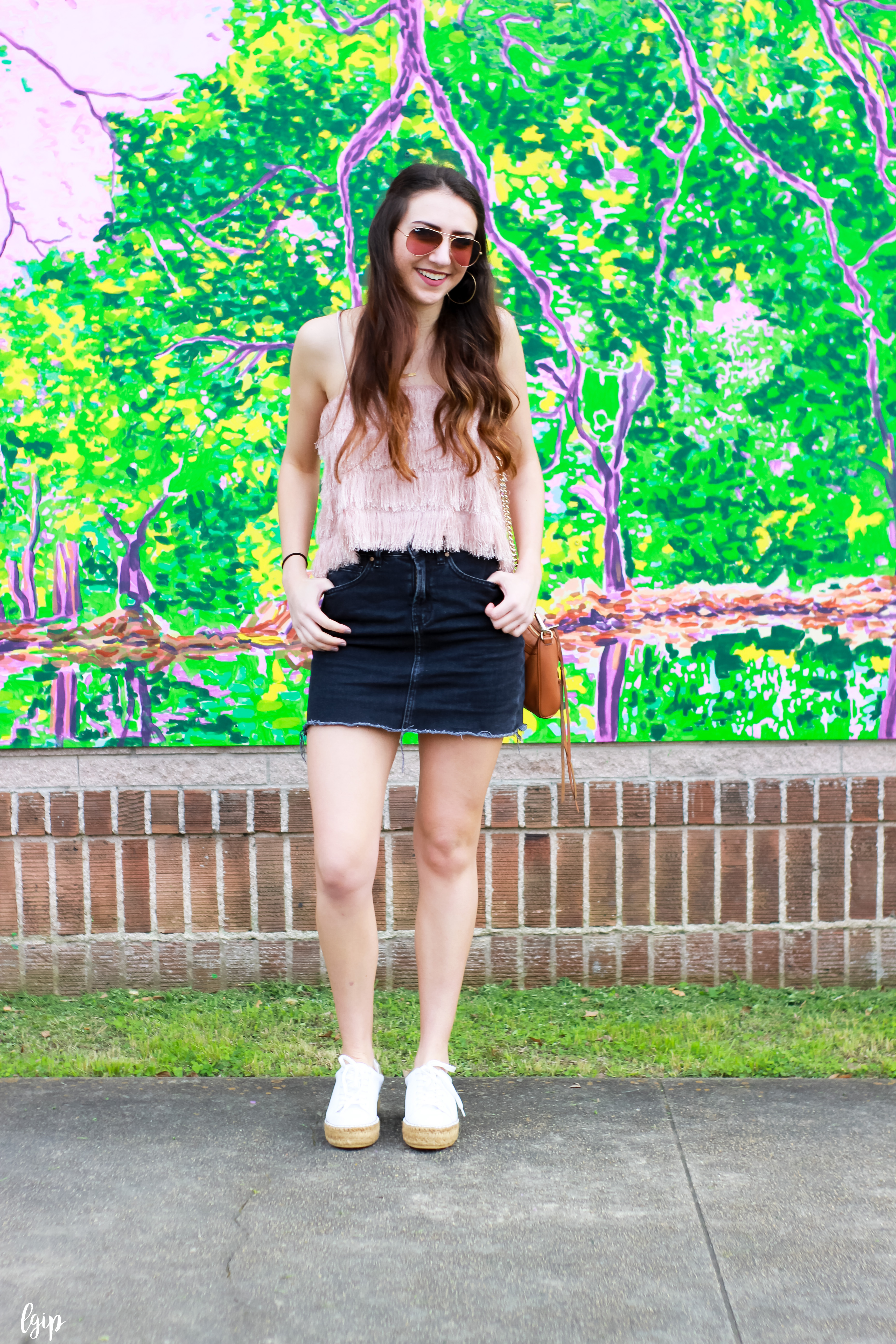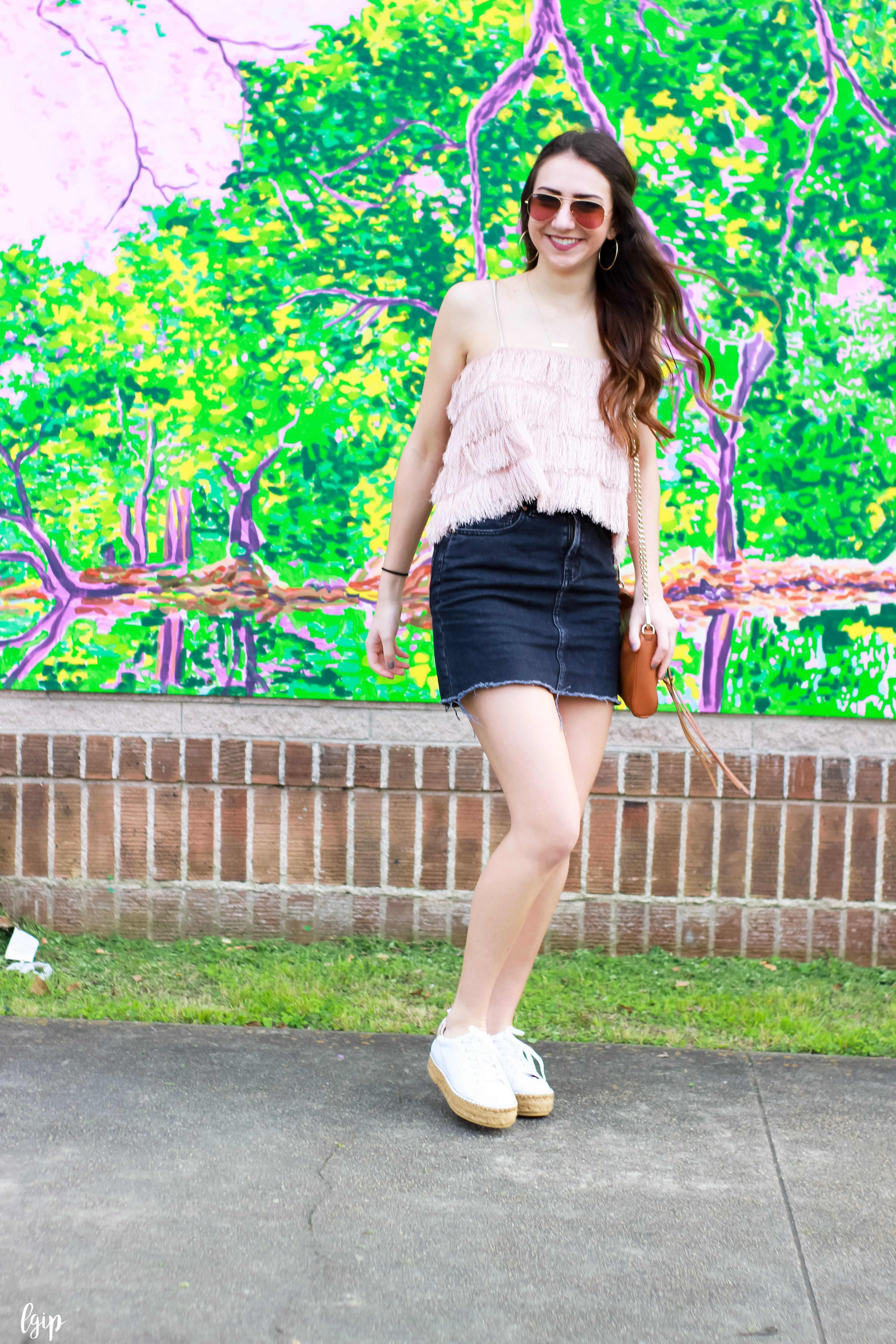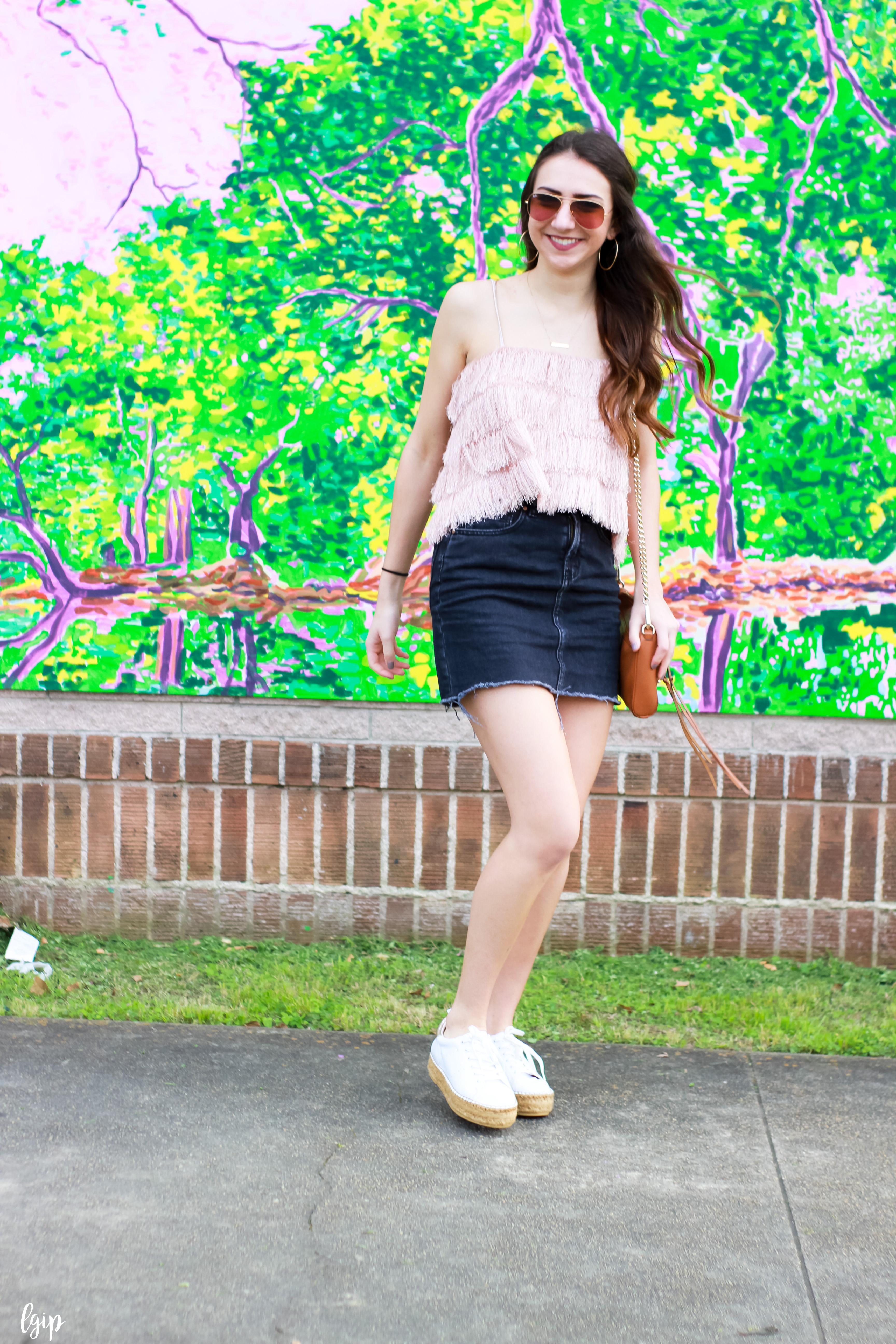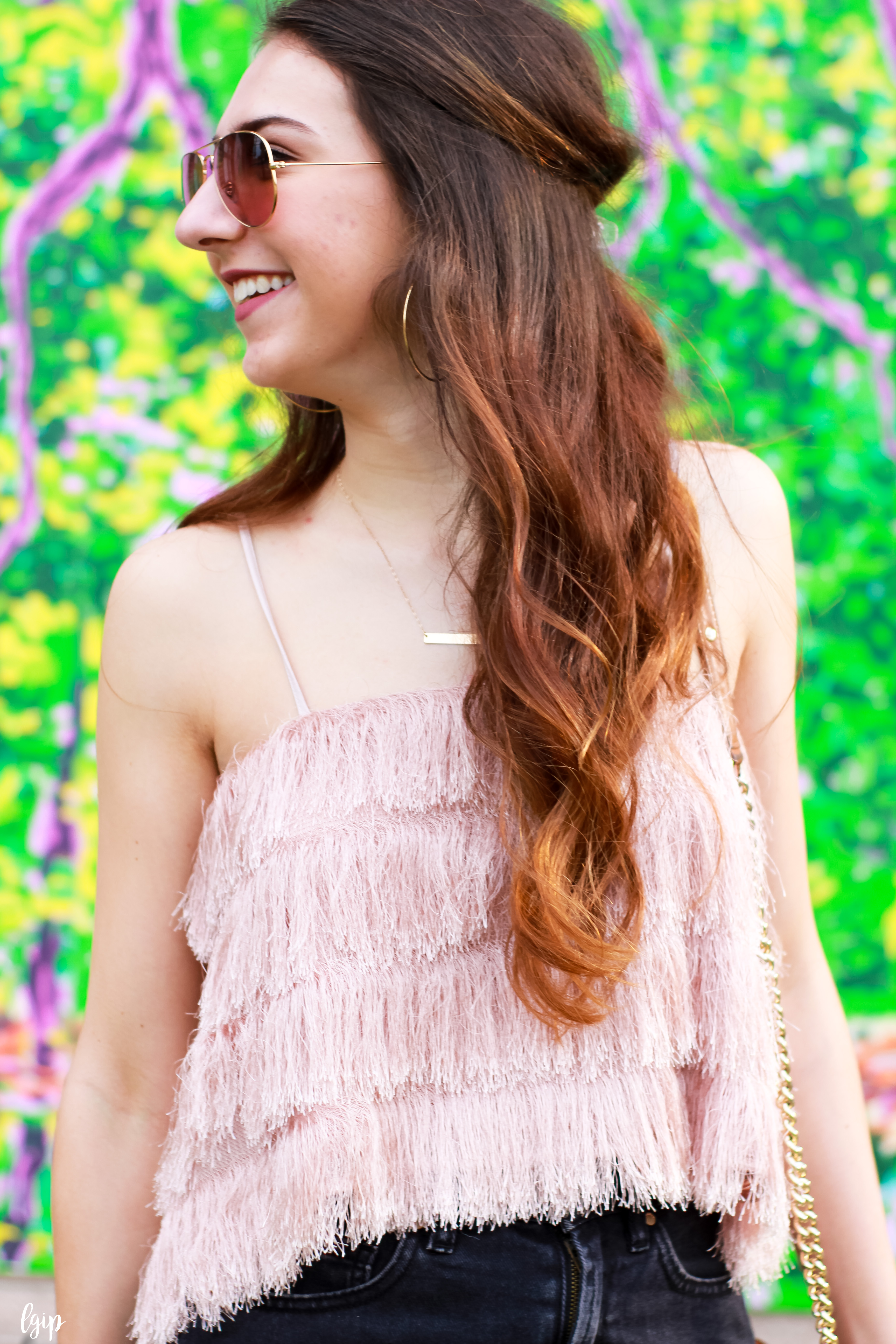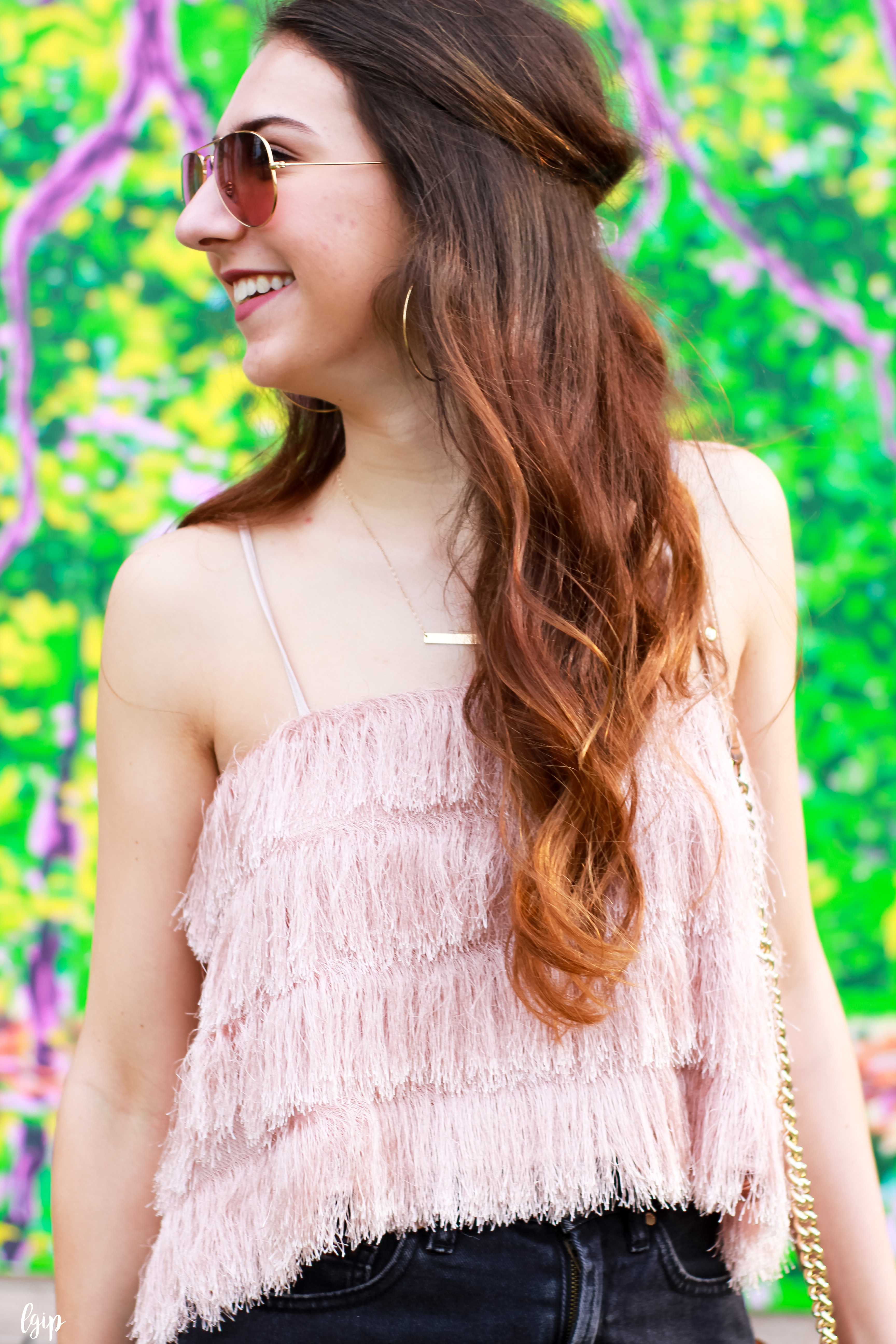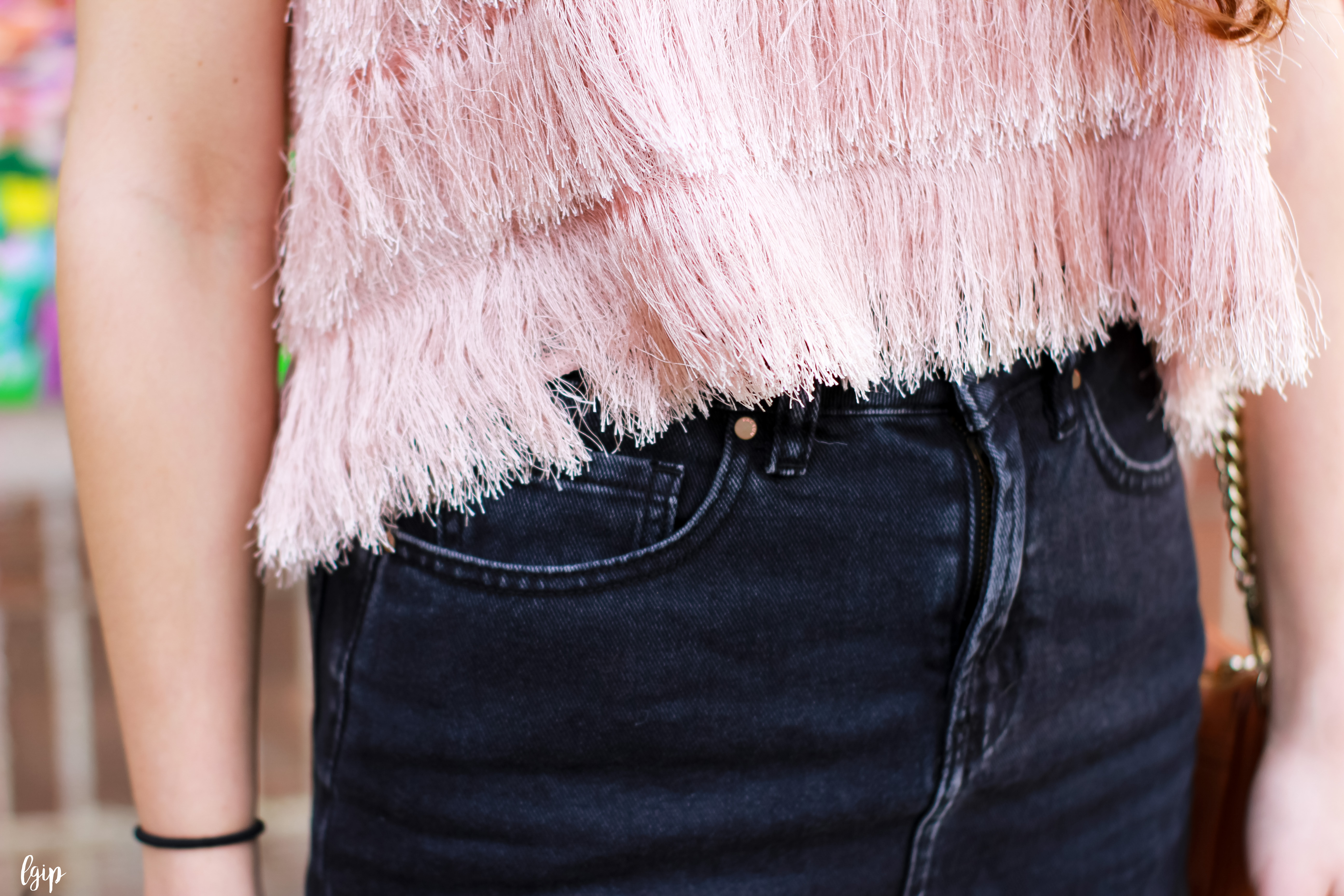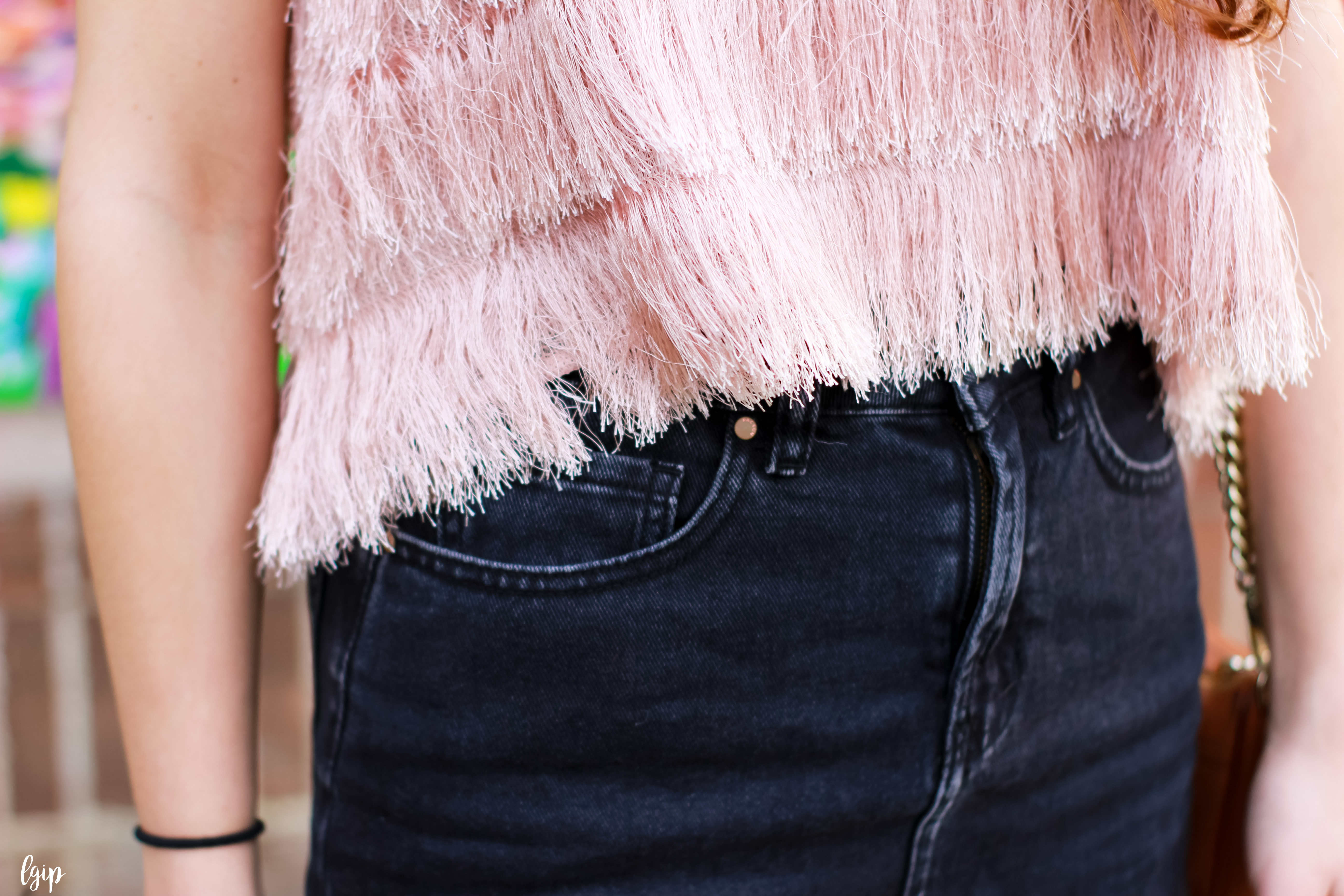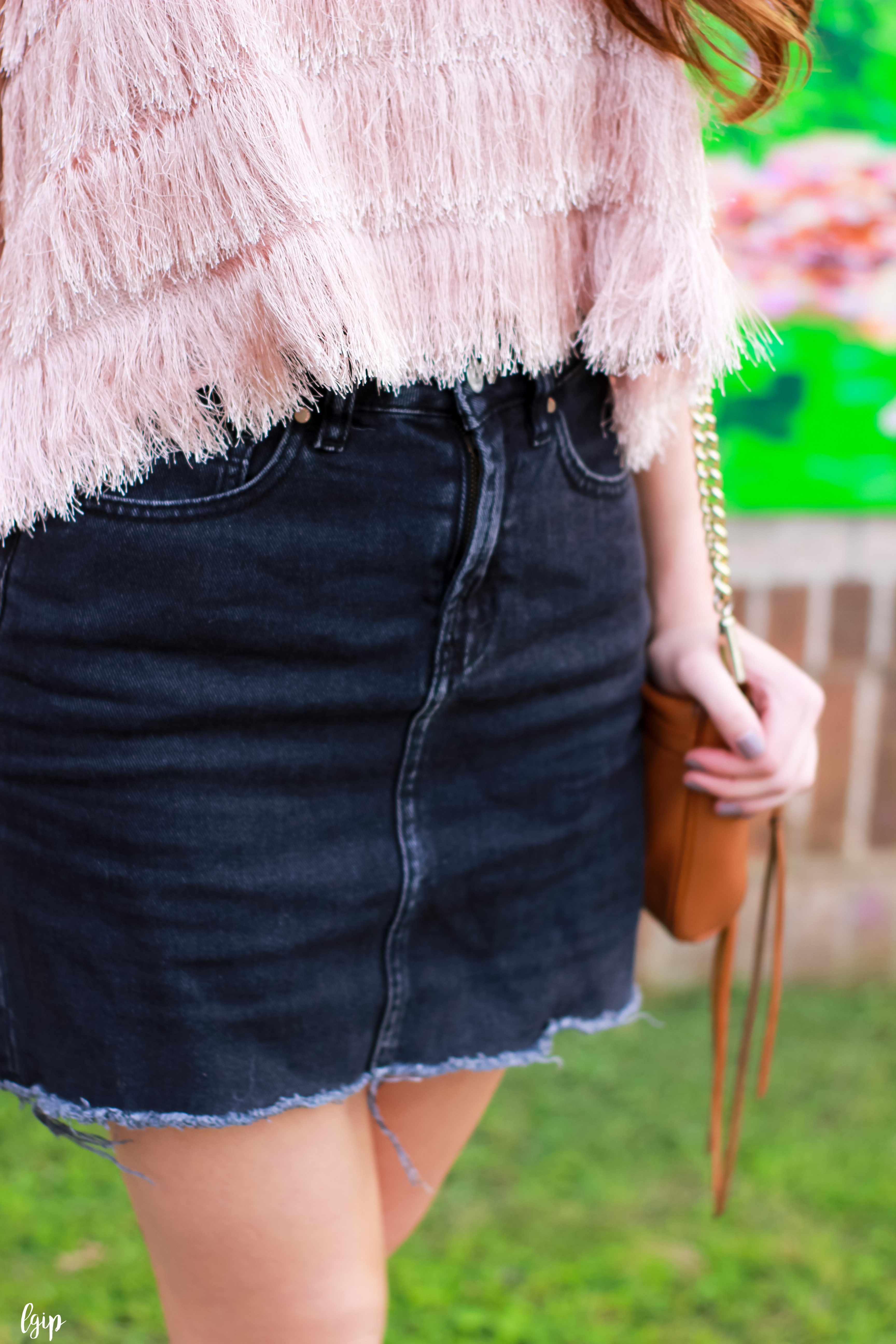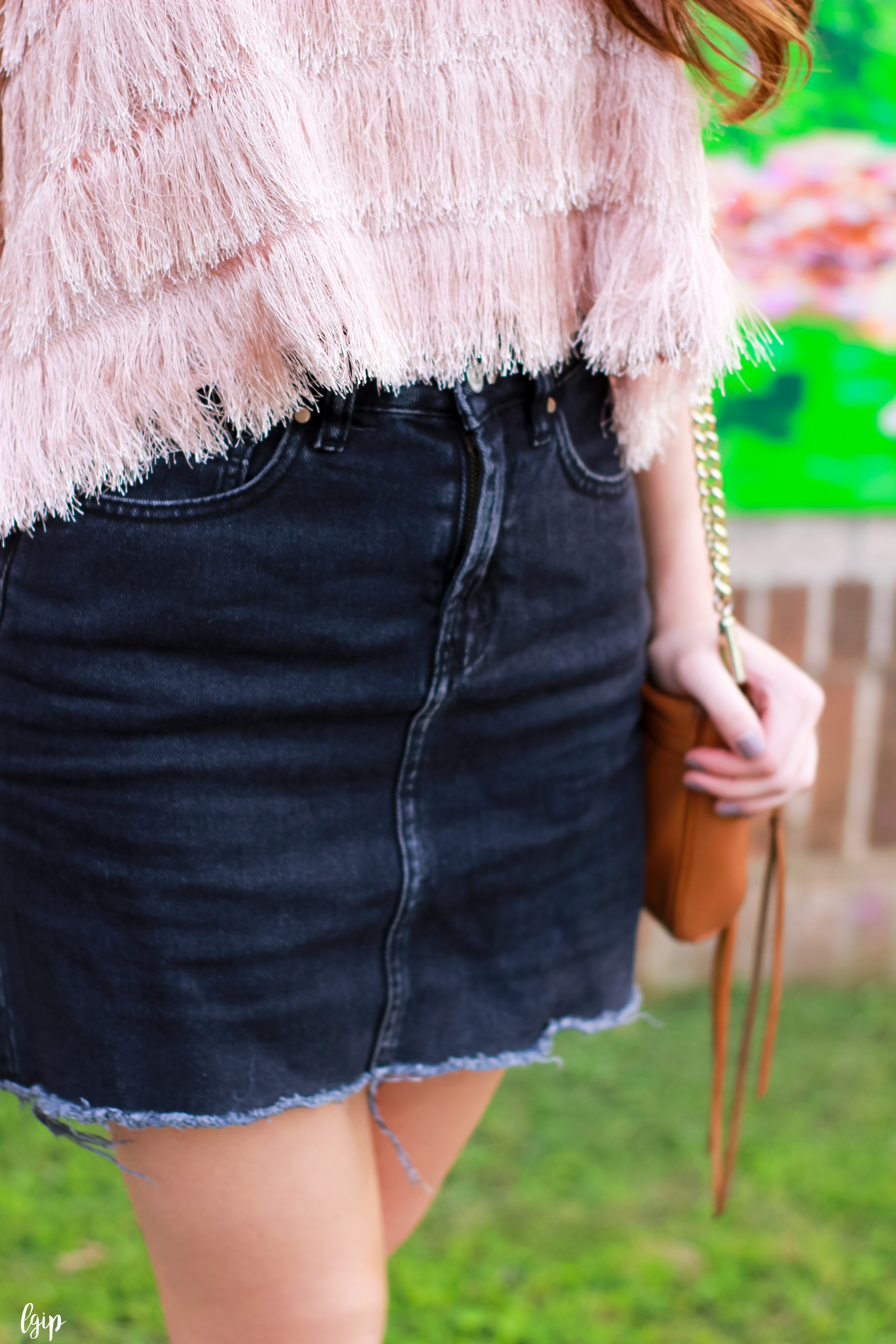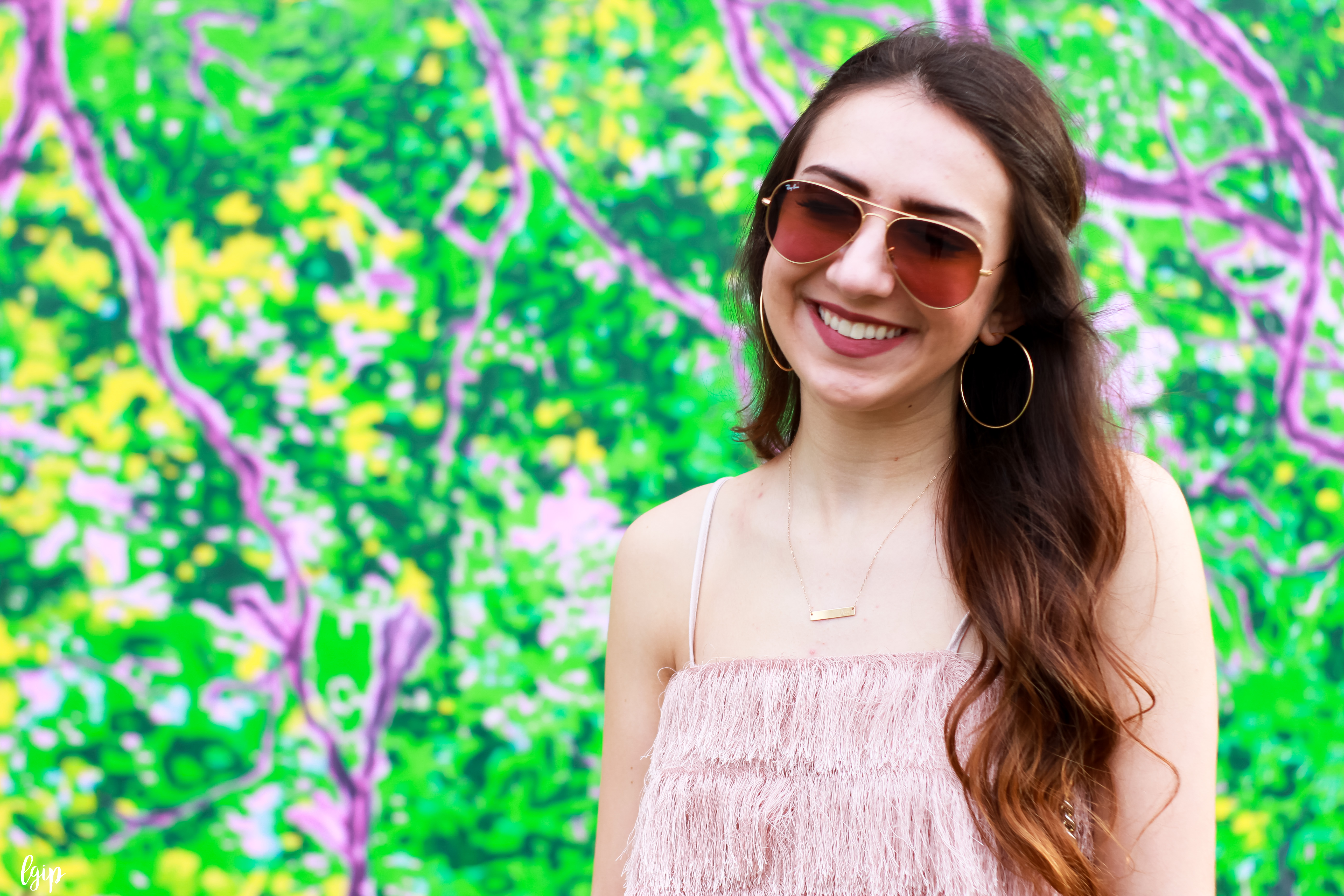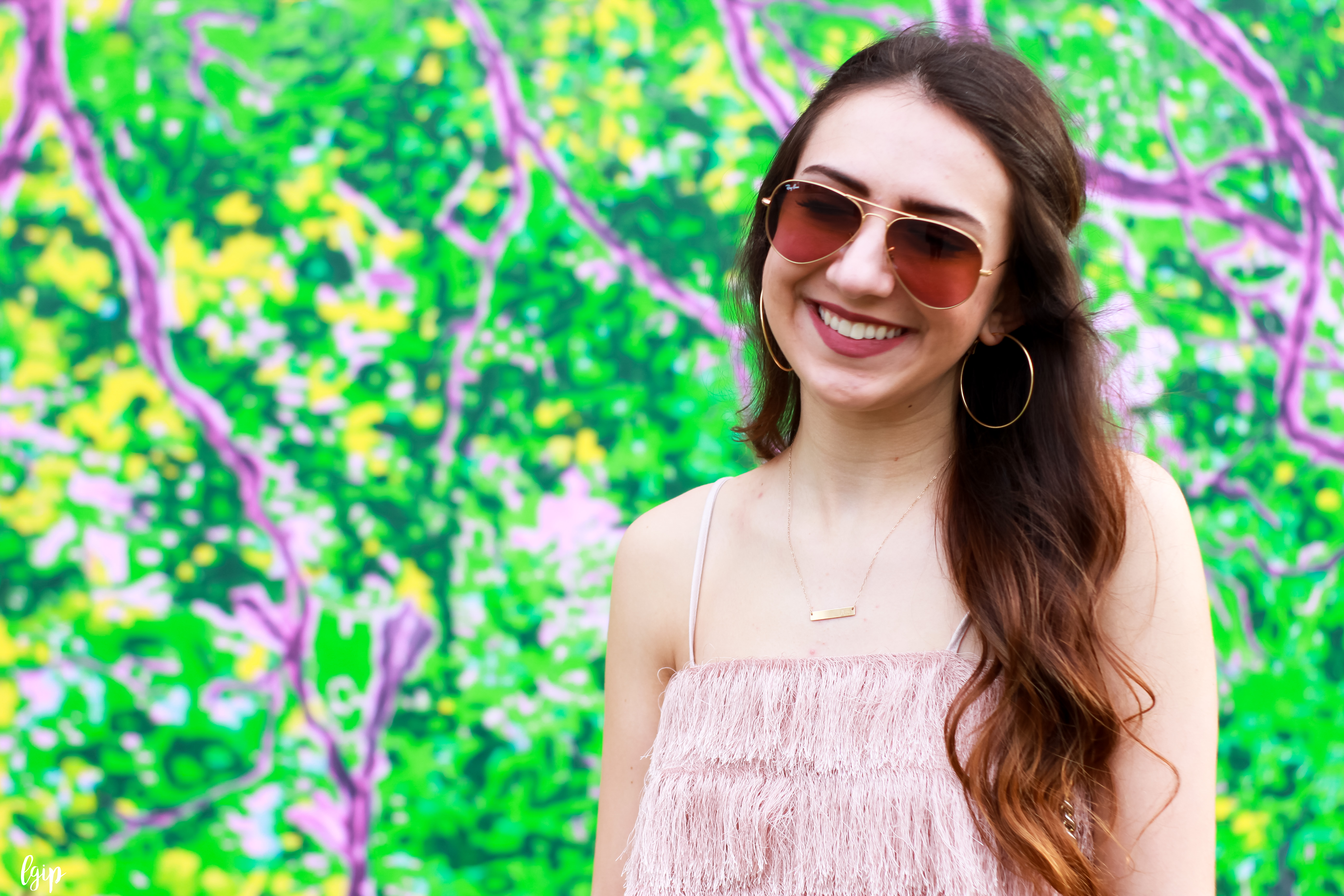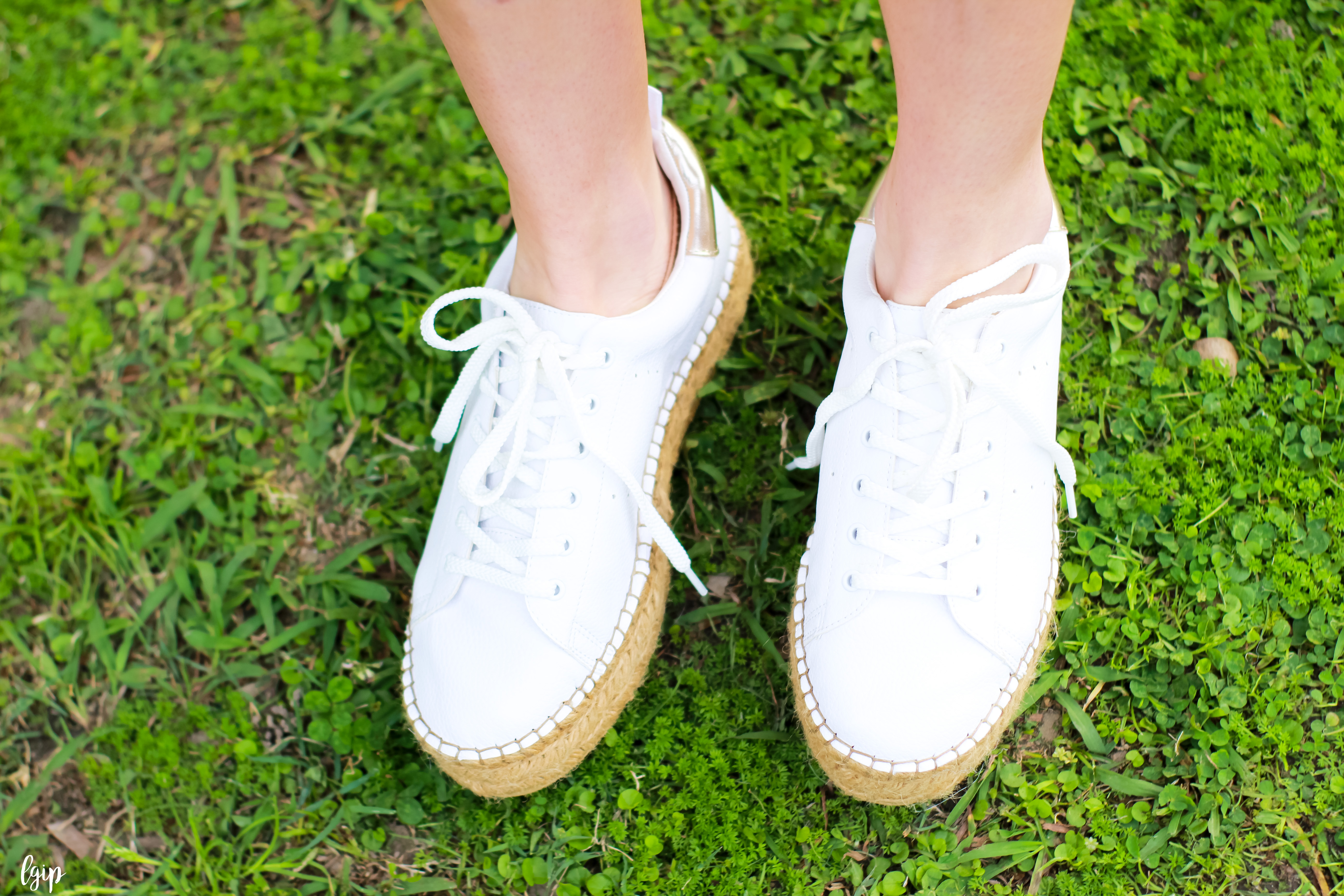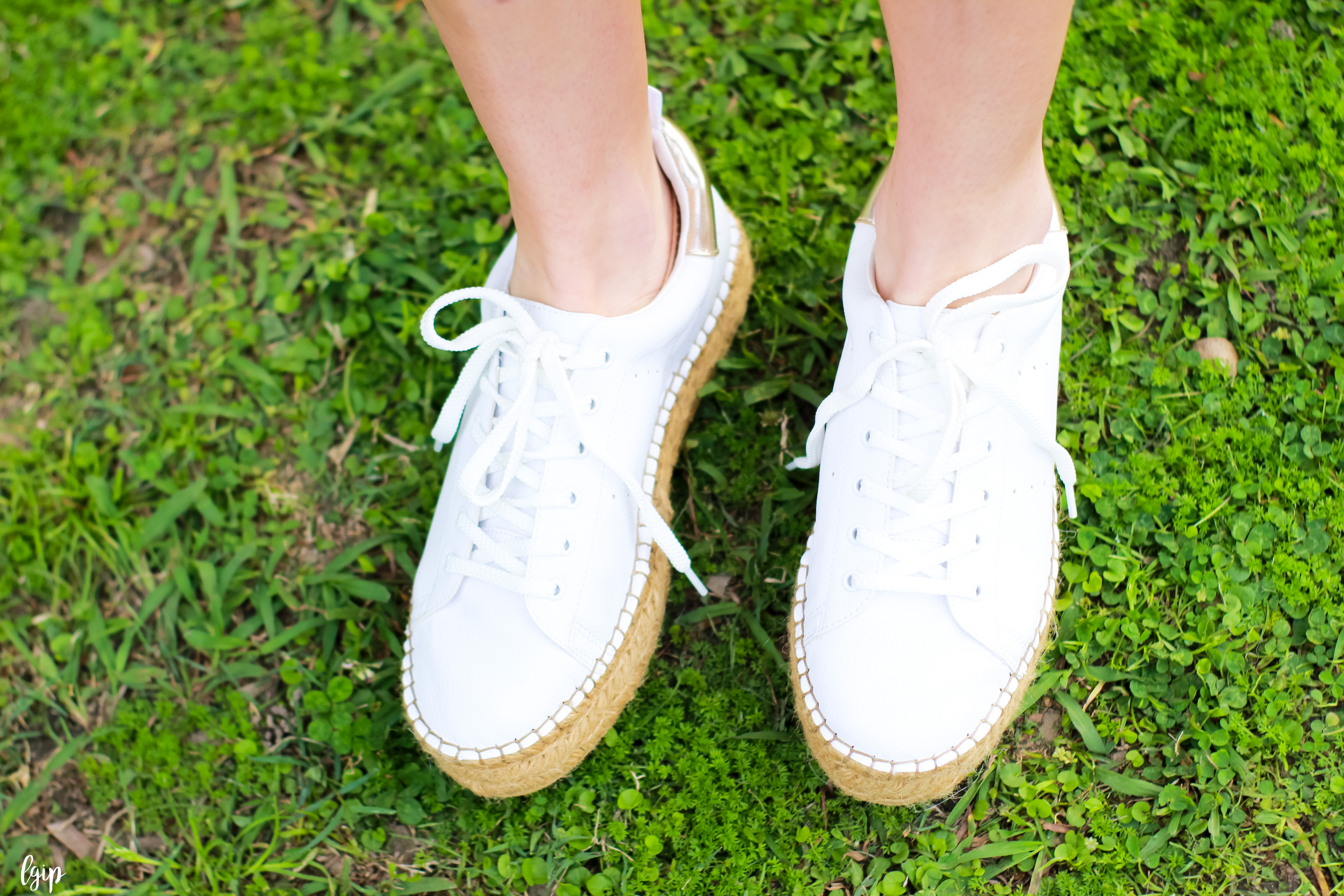 Photos were taken by Catherine Quant.
I was feeling hella fun when I got dressed. I mean- a fringe tank was enough, but to add a shag jacket on top? I've gone crazy… I actually centered this entire look around my new espadrille sneaks (those of you that follow me on Instagram are fully aware I am obsessed with them. I only posted about them about 5 times… so there's that). They're so fun and honestly out of my comfort zone. While I was at it, I figured I'd go all out and throw some fringe on too! This tank was another sale rack find and I'd been trying to figure out what to pair it with, but then it hit me.. a jean skirt (obvi)! Since it was chilly, I opted for a shag jacket (another sale rack find wahoo). And y'all these pink Ray Bans are my new favorite thing… they make me feel like Hyde from that 70's show lol. I thought they went pretty well with this 70's feeling look!
PS: I just started using Lightroom to edit my blog pictures.. how do y'all like it? I think it's a lot easier to manipulate photos than on Photoshop. I'm still getting the hang of things, but I'm pleased with my first real round of edits on it!