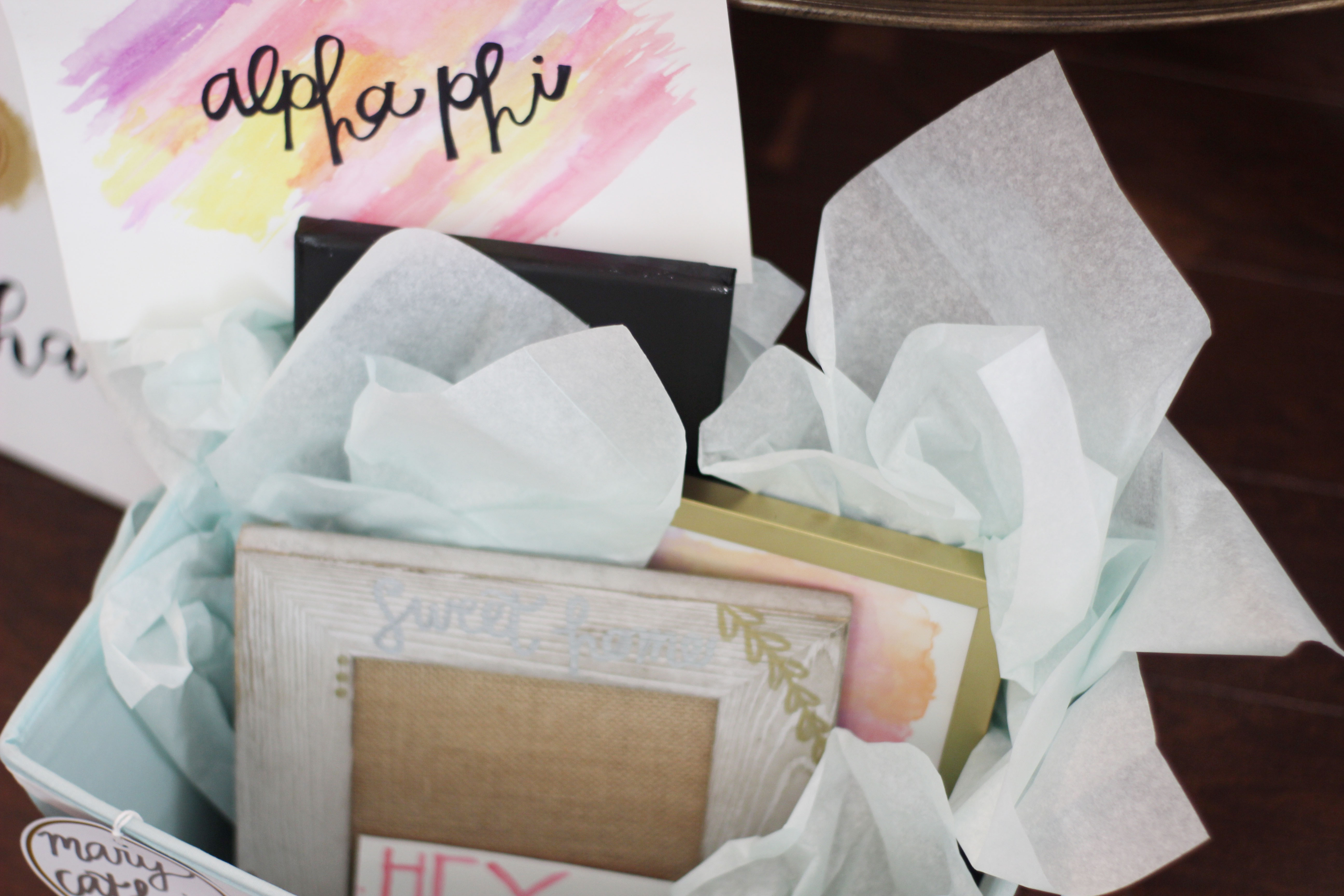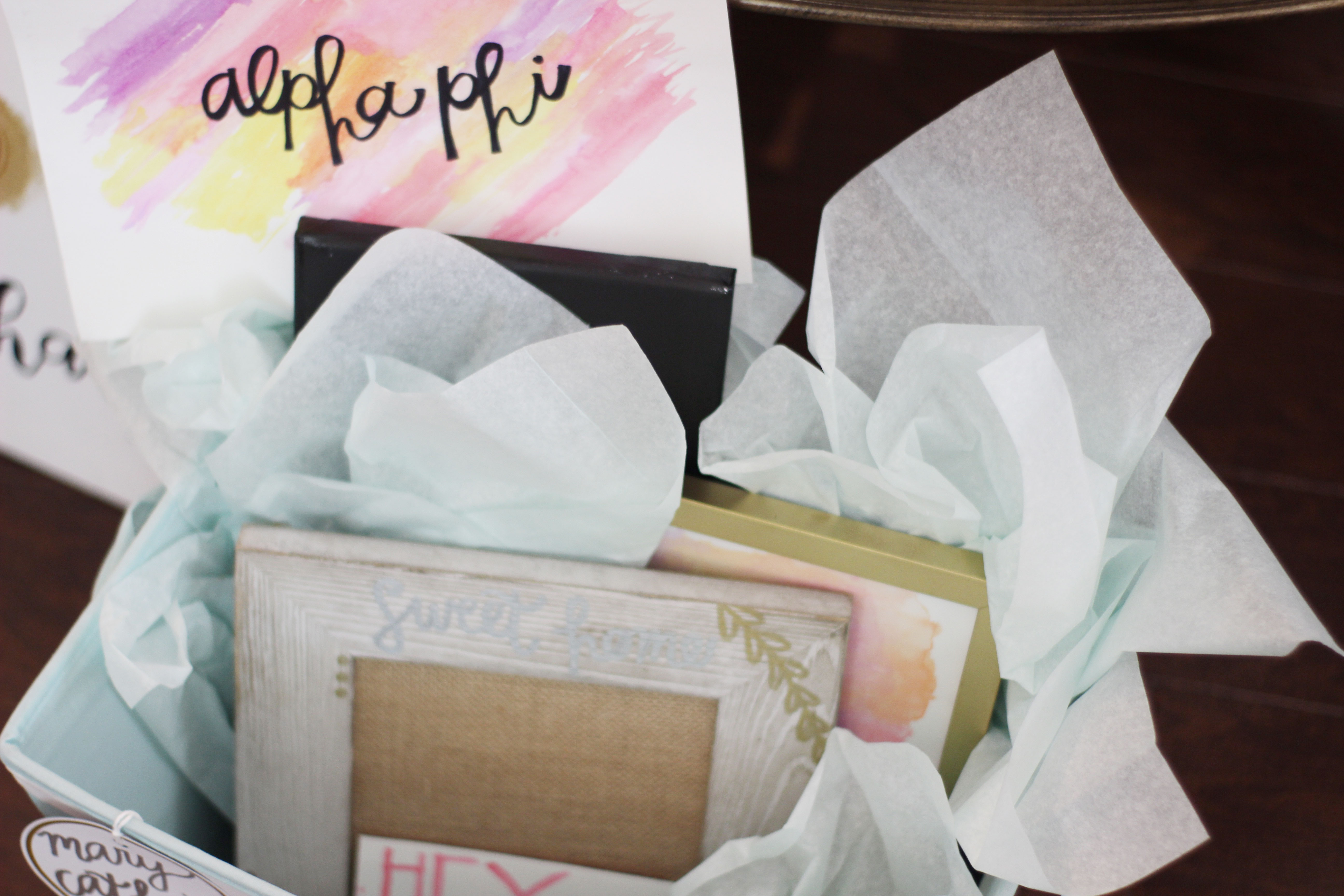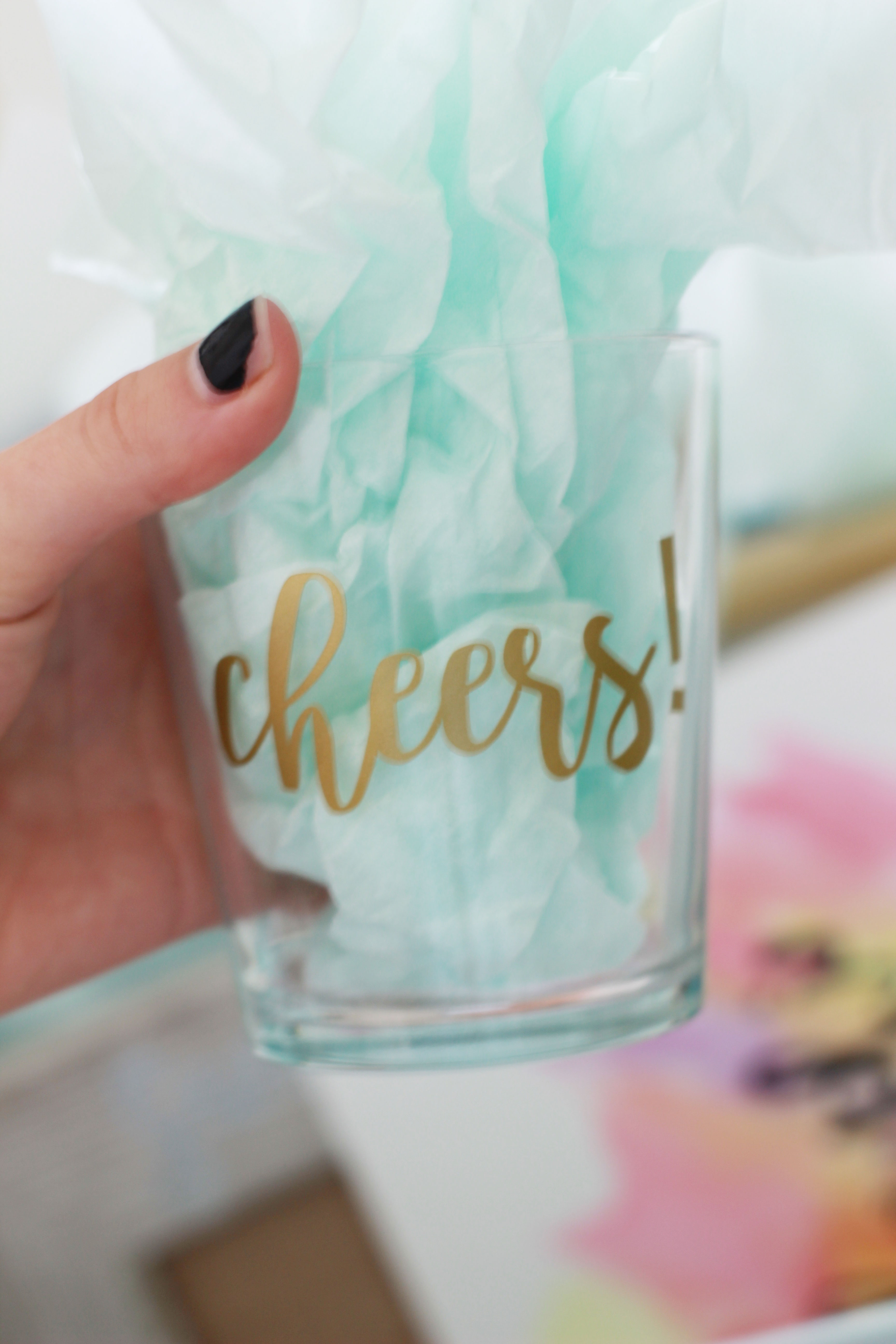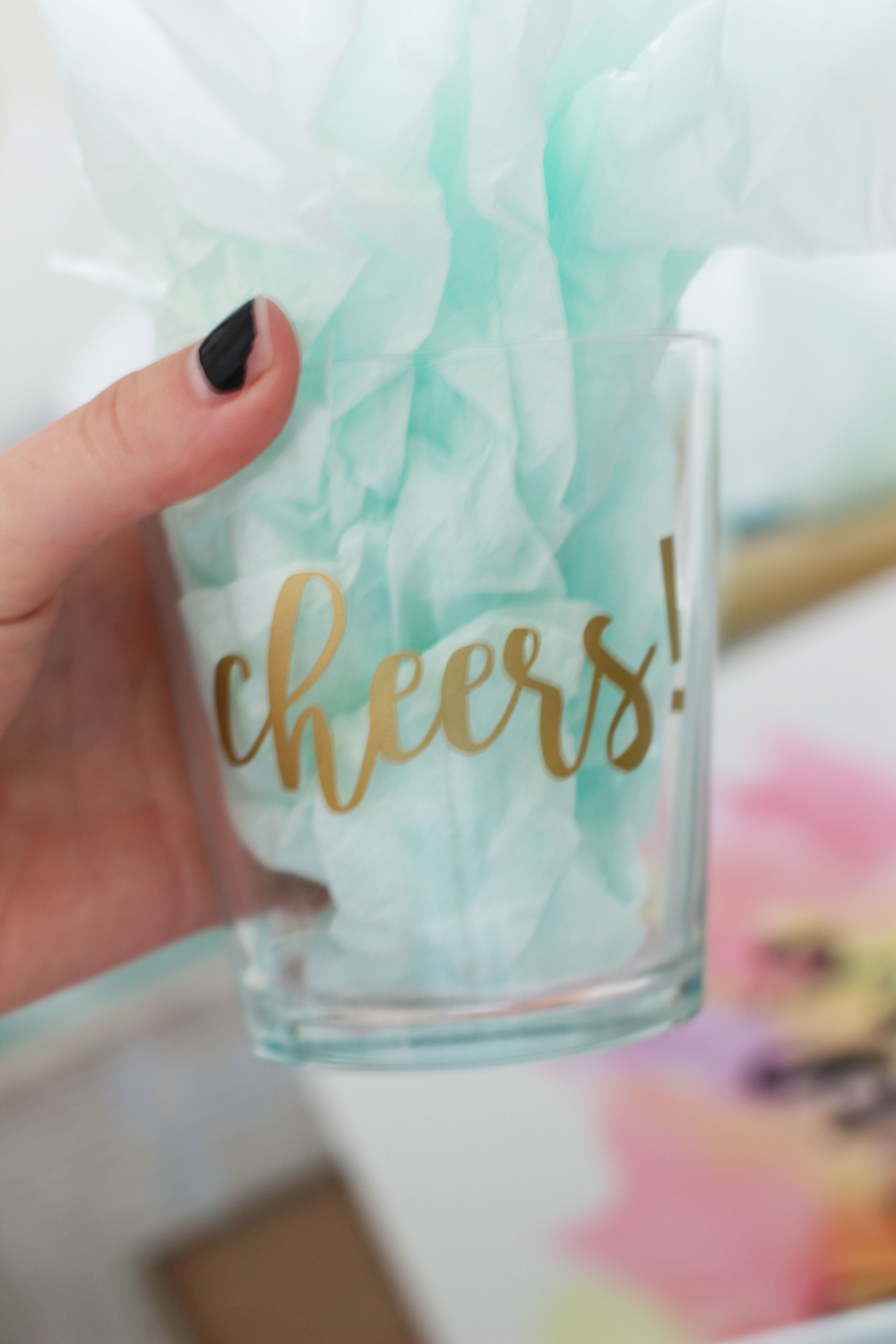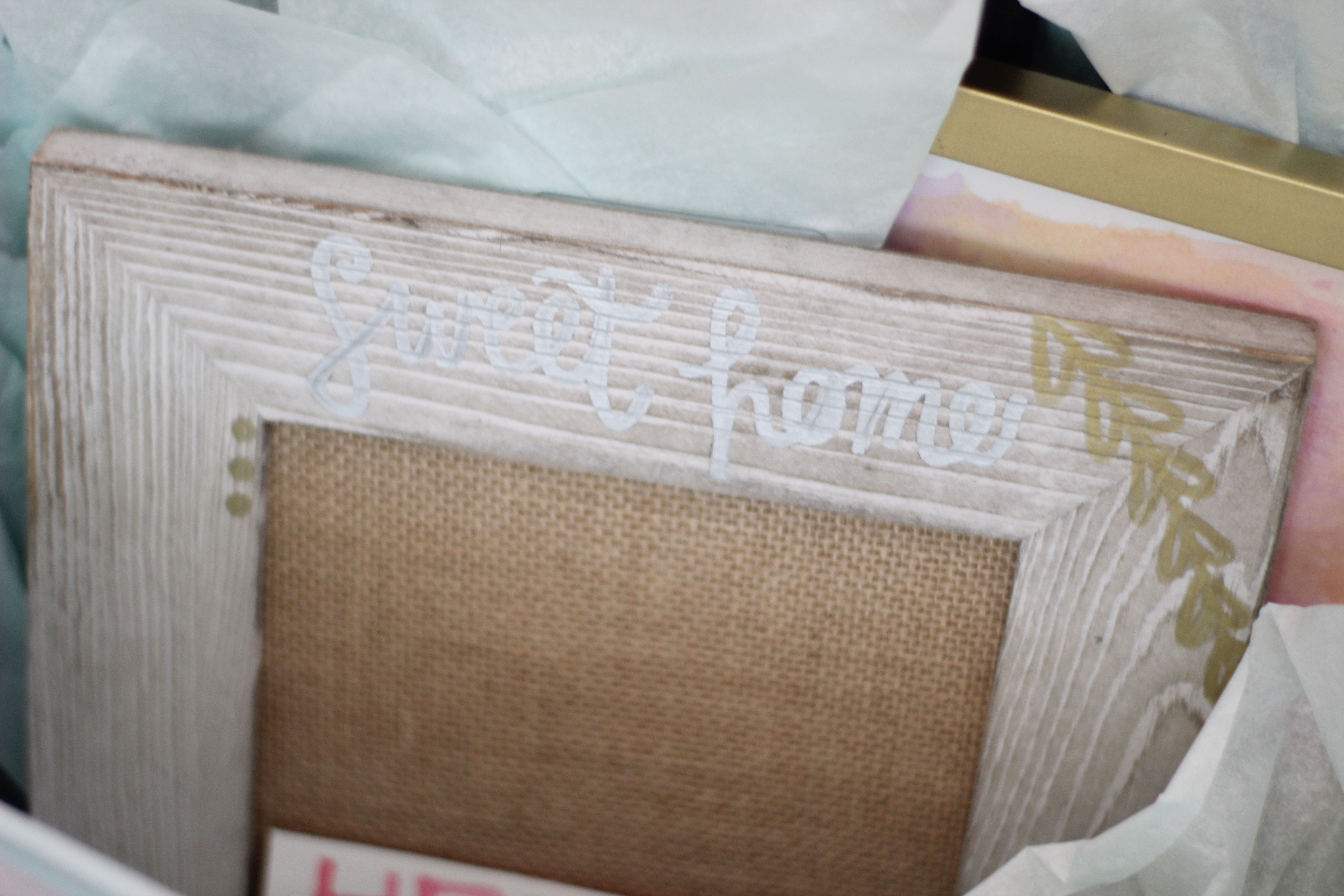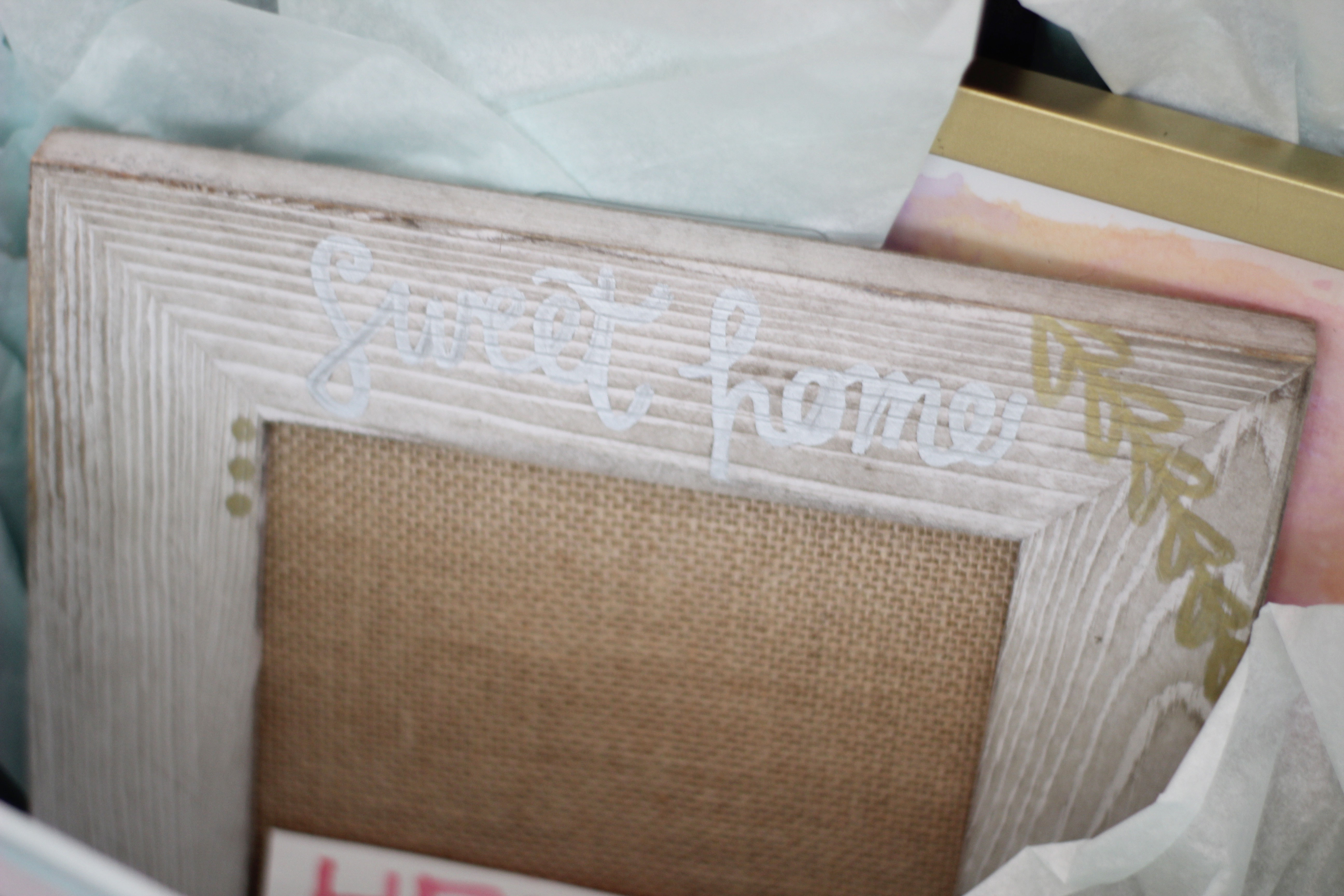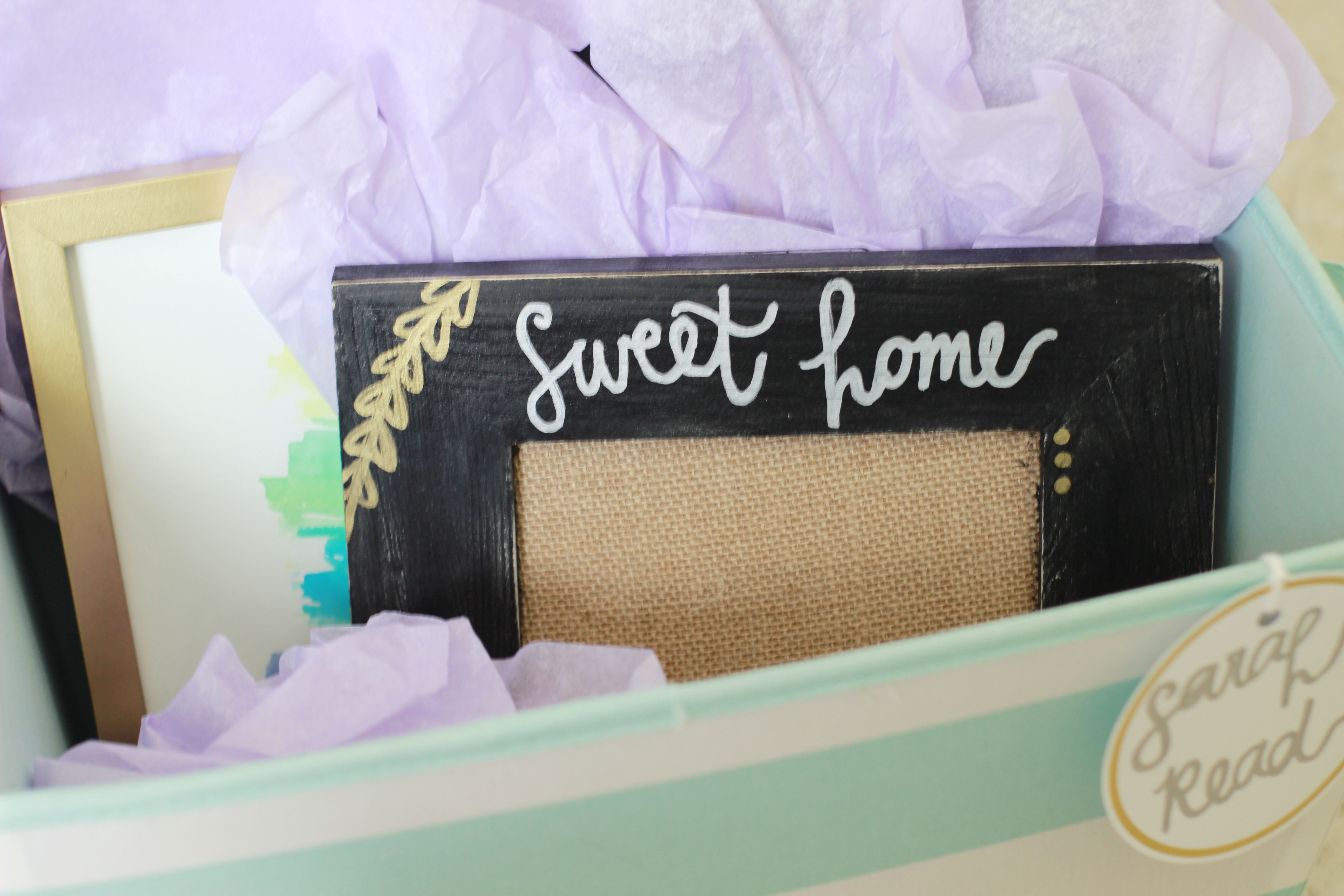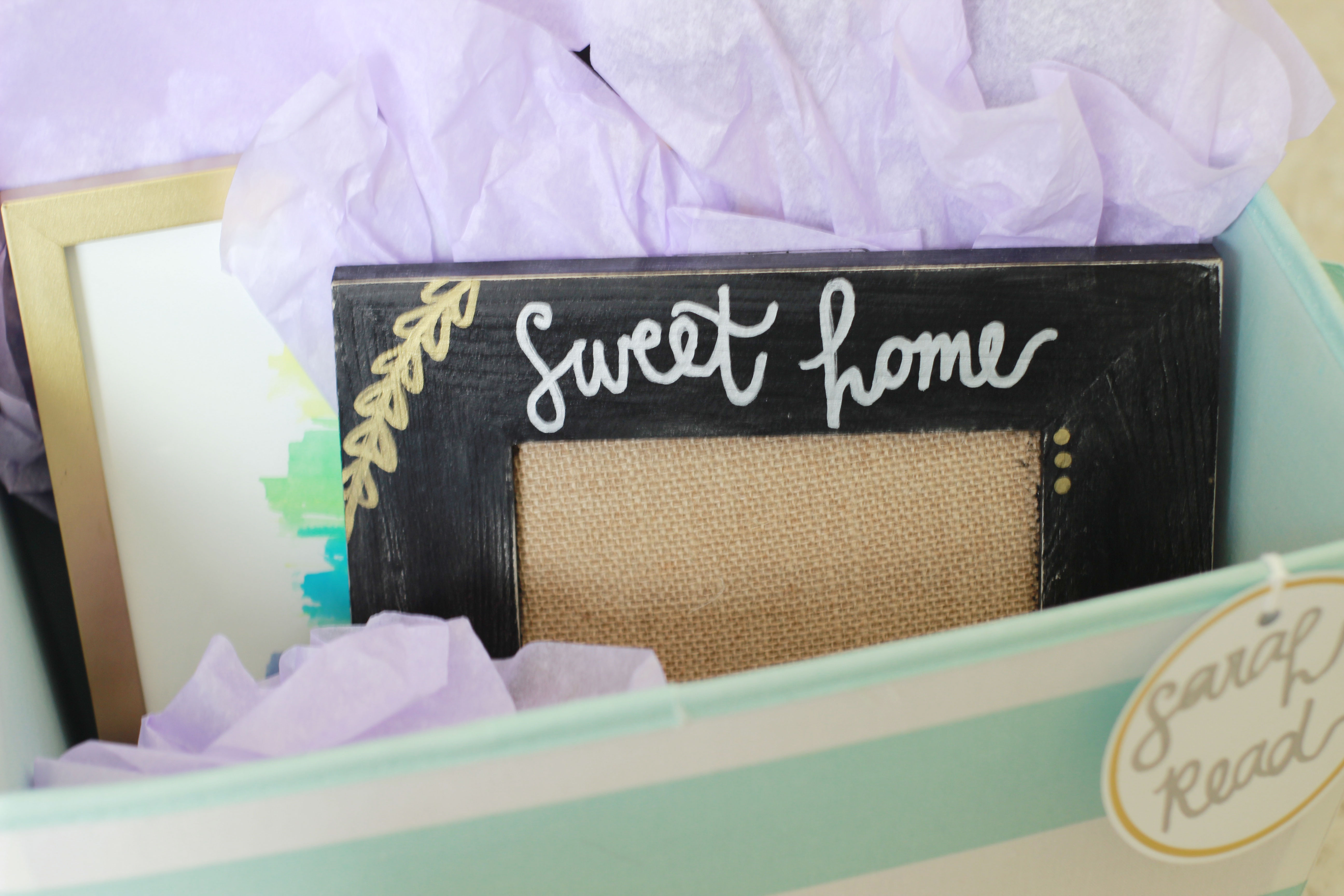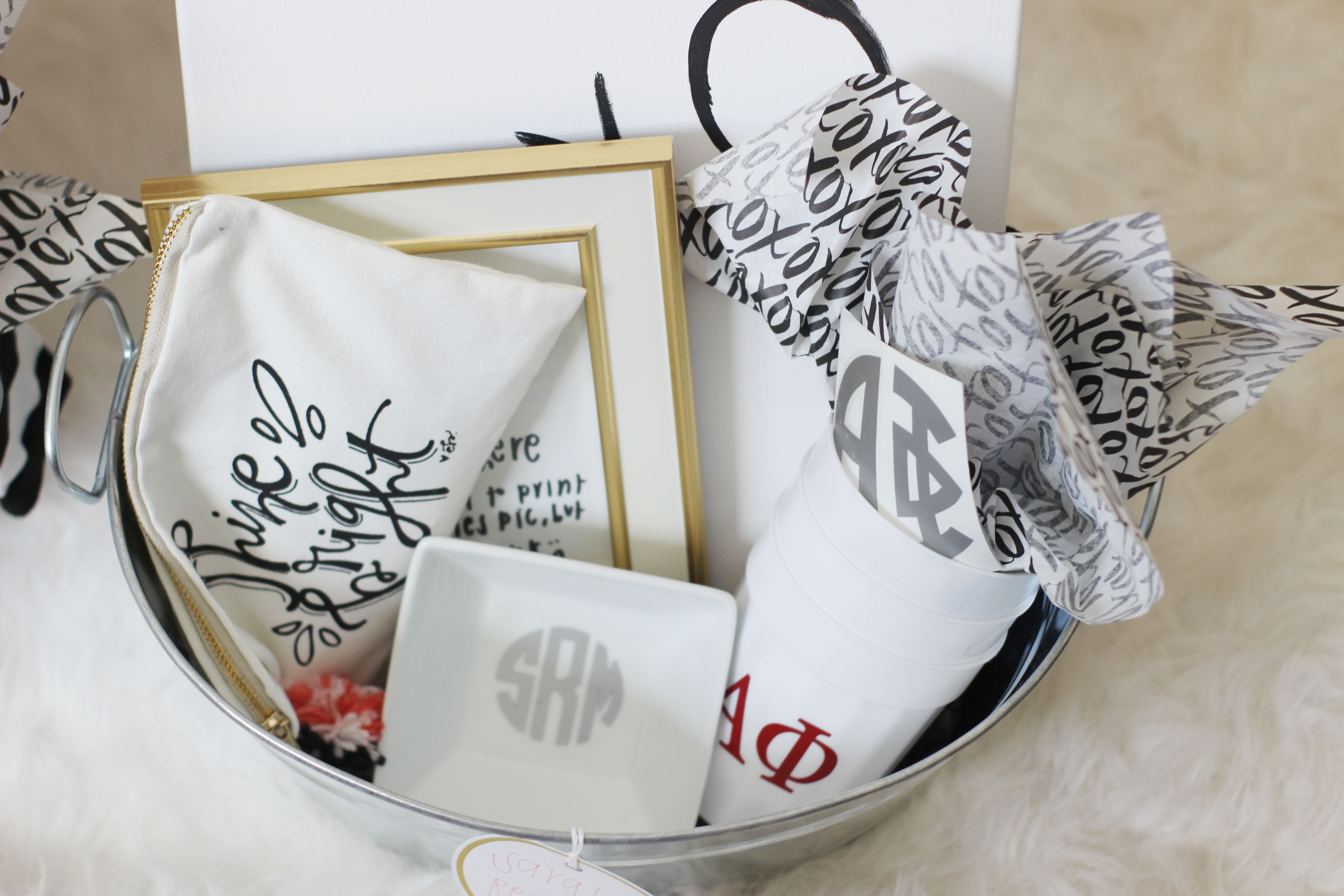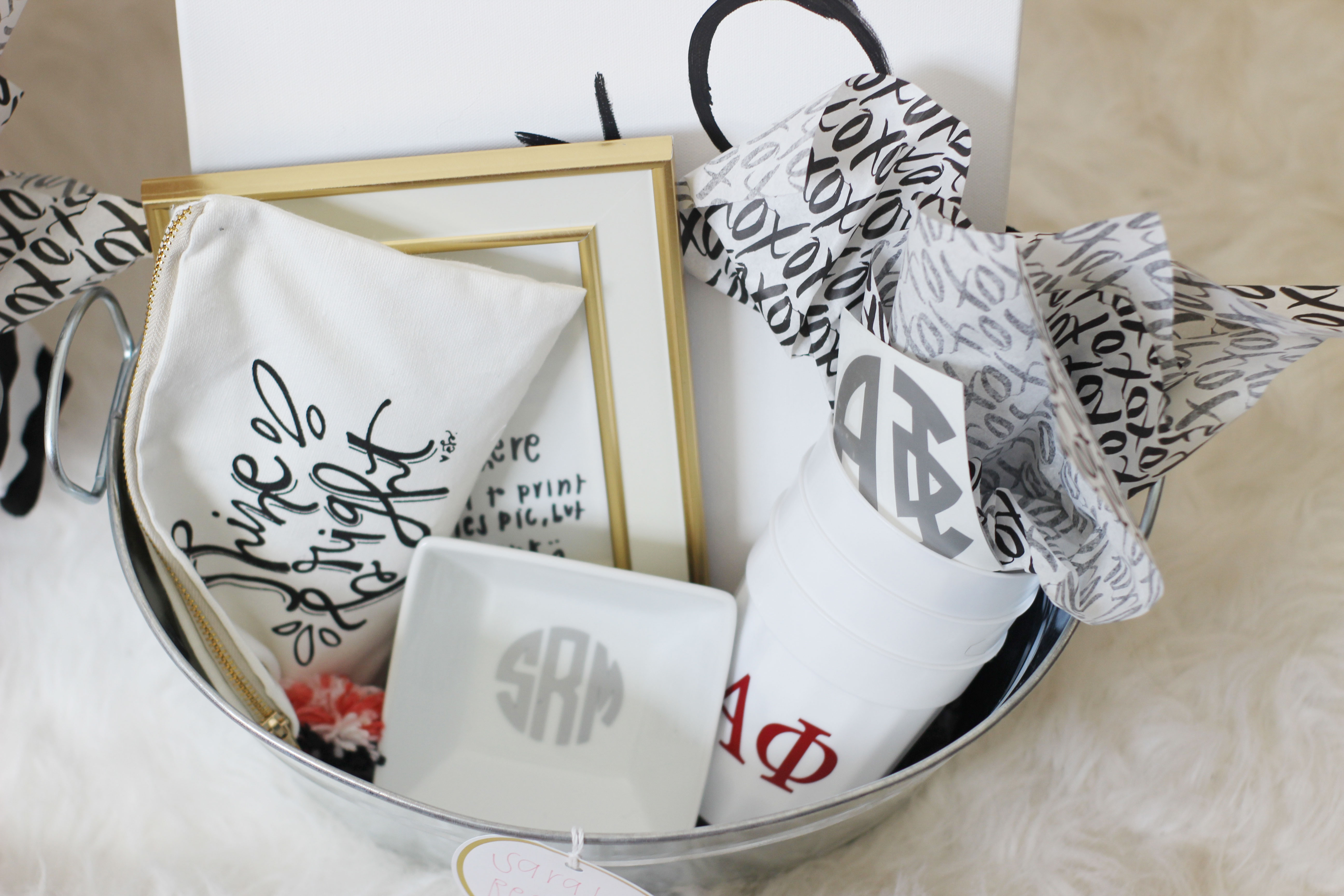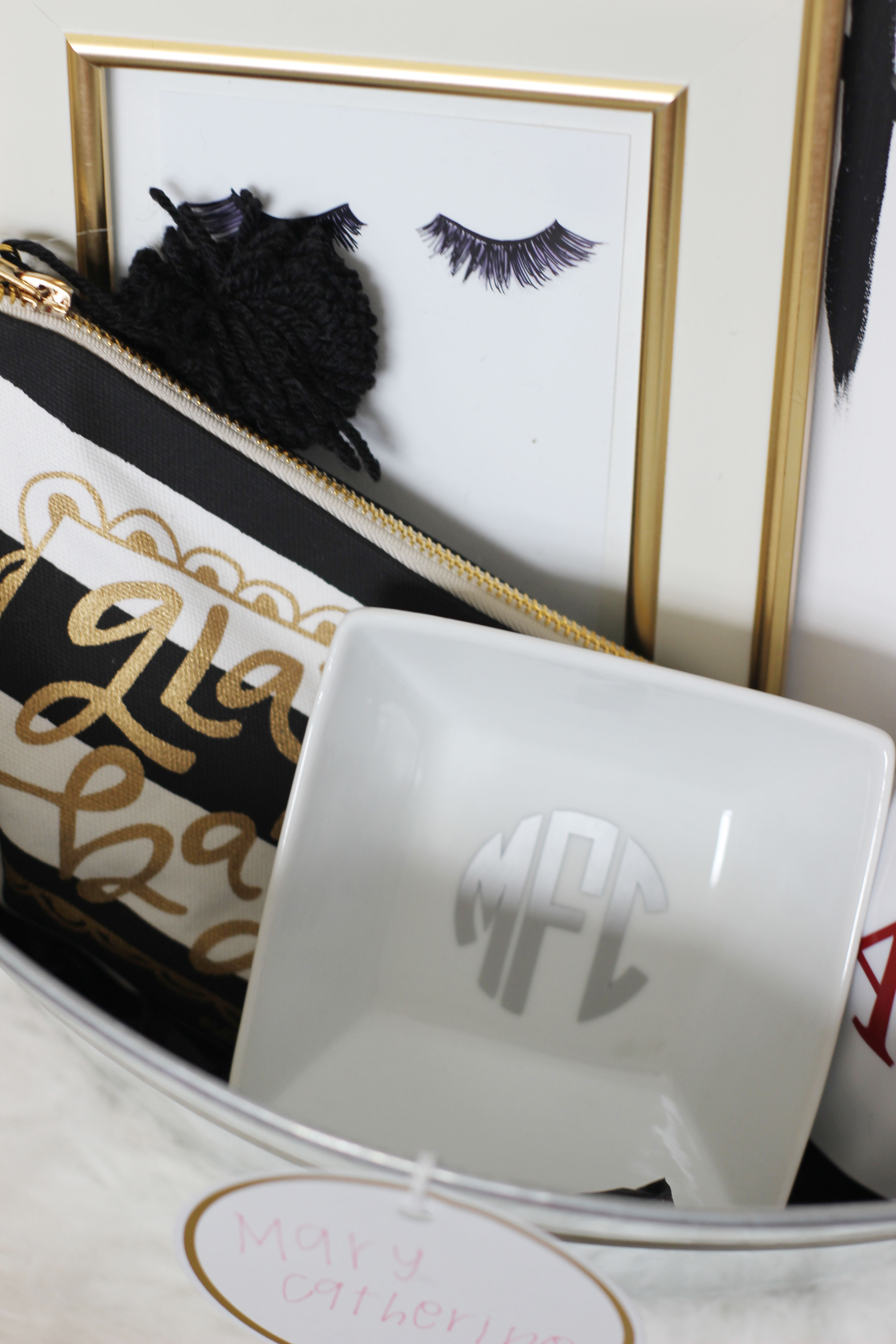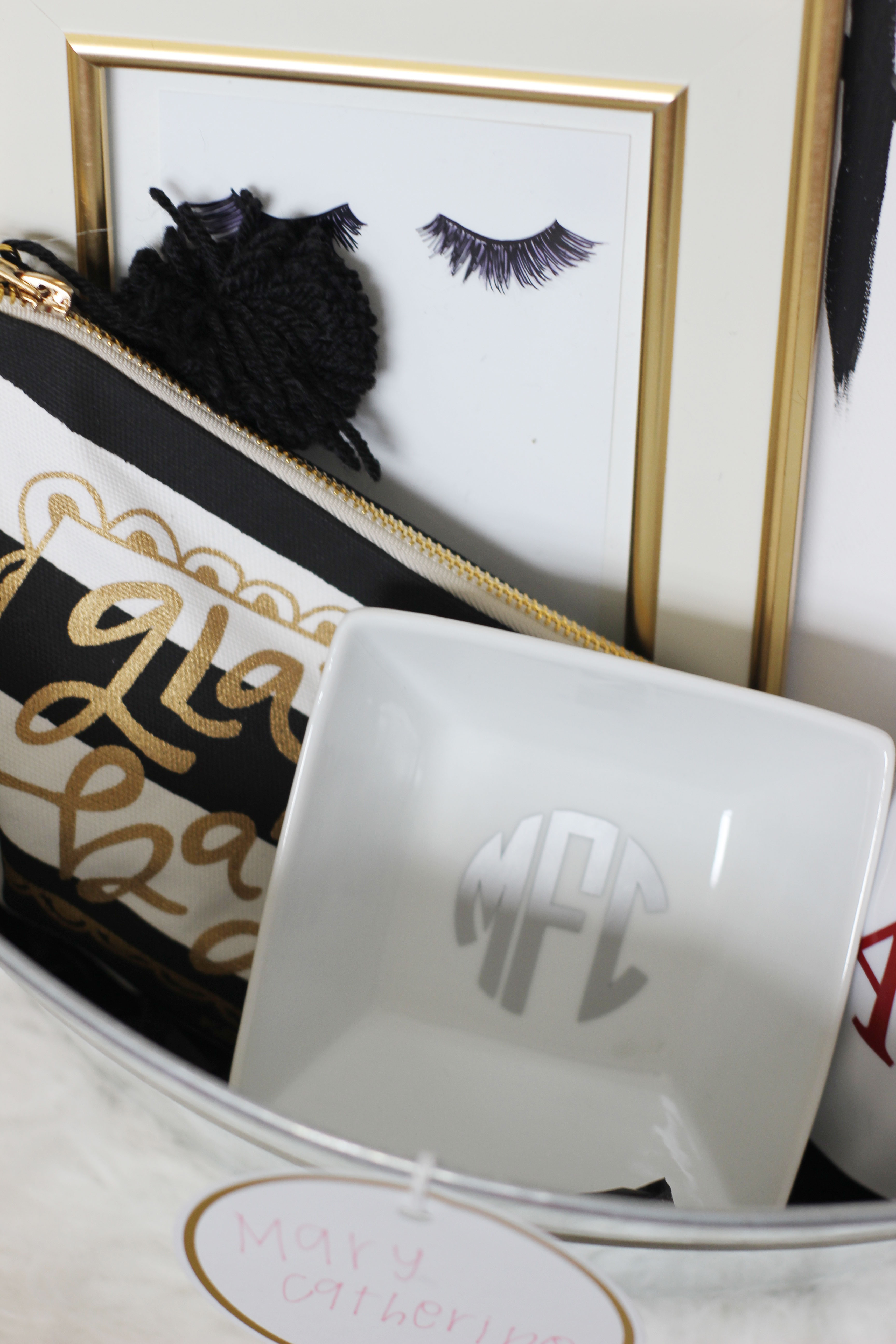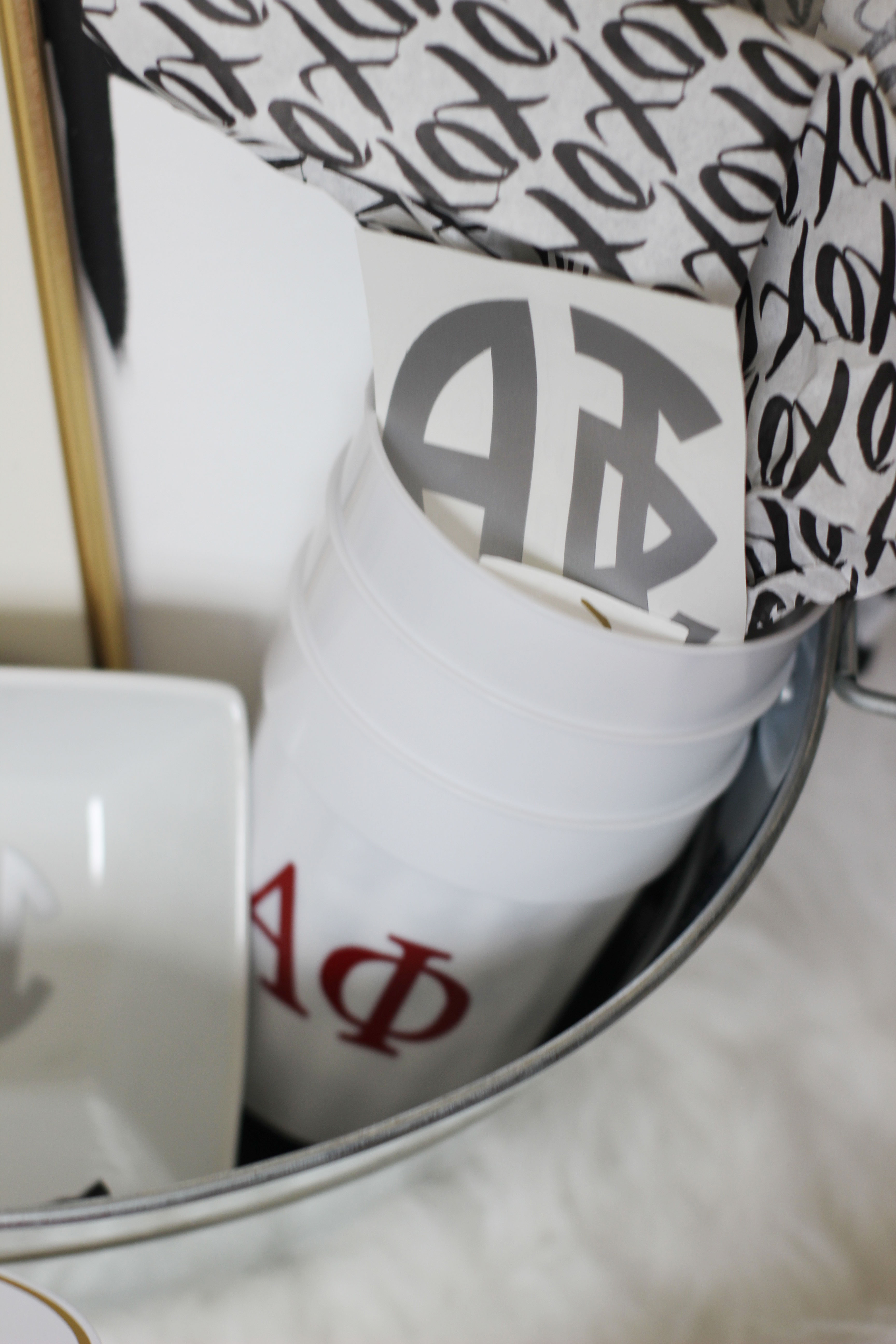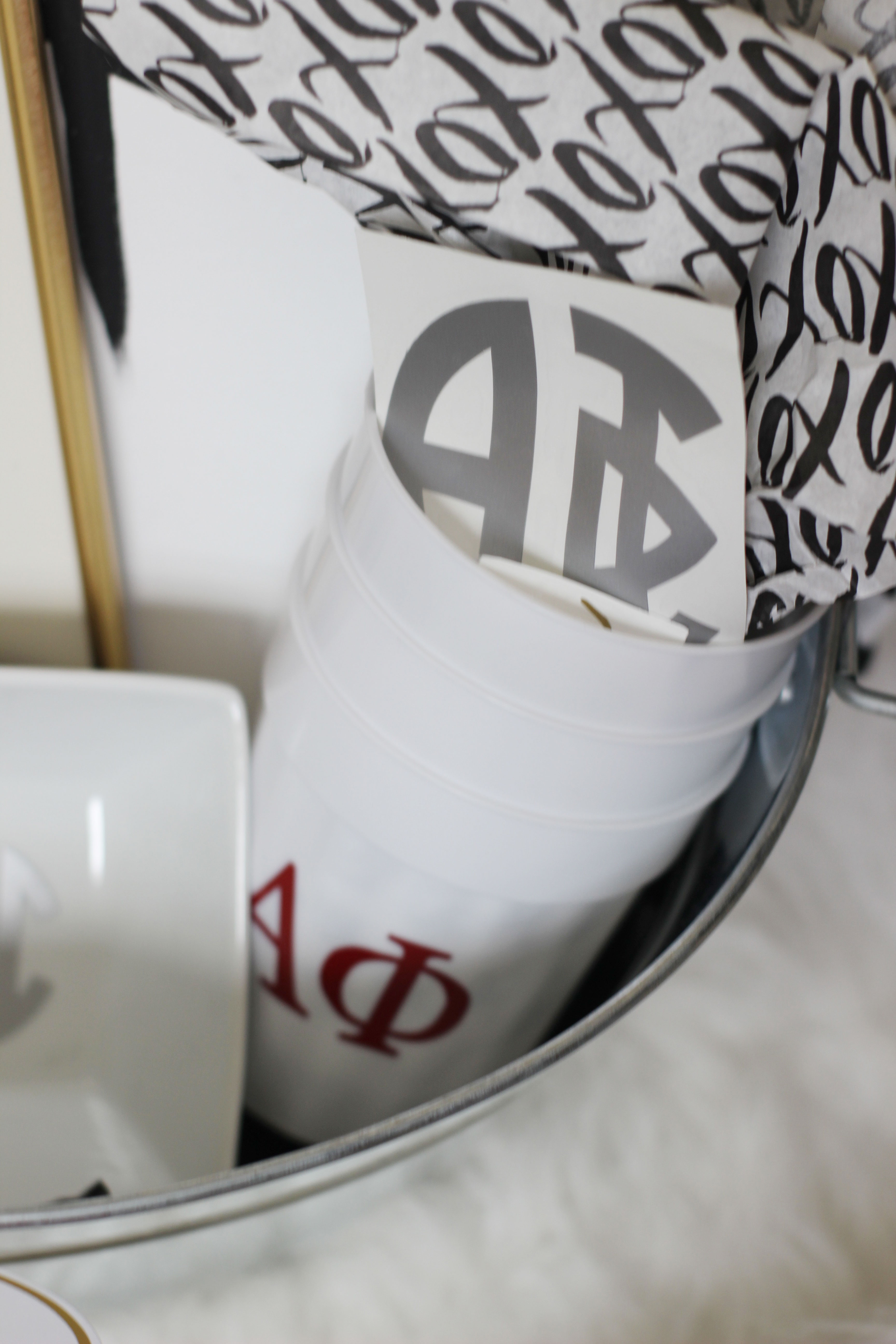 So…. I'm now a big!! Last week was so stressful (leading to no blog post) but I wouldn't change a thing. Creating a lifelong friendship with my littles is going to be the most rewarding thing! To break things down, I'll go through a bit of what I ended up giving my little bits each day. Hopefully this can help y'all if you are going through Big Little week!
DAY ONE 
The first themed day was paintings. I had been scrolling through Pinterest since I joined last year, repining an assortment of crafts to make for my littles. Most of the paintings I saw were cheesy, and had bright colors and cheeky phrases on them. We all know that paintings of that sort aren't going to be displayed for long, considering they don't match much. My goal for the paintings day was essentially to create a few basic things that would go with any sort of color scheme or room.
Sticking to a warm/cool color scheme (each little liked something different), I made some watercolor prints on card stock. This was honestly one of the most simple crafts I had ever done, and super relaxing too. Water color and card stock can be purchased anywhere (for cheap), so this did not break the bank! I made two watercolor prints for each of my littles by simply free handing the background and the wording. To dress things up, I framed one print in a frame from Hobby Lobby (only my favorite store ever) that I spray painted gold and left the other one not framed.
I knew I wanted to include canvases as well in the baskets, so I made two. The first was a plain white canvas with the saying "let it be — Alpha Phi." Again, I free-handed the "let it be" and I typed up "Alpha Phi" in one of my favorite fonts (download it here) to trace onto the canvas with a sharpie. Canvas number two was based on a pin from Pinterest of a gold ivy leaf print with our public motto "union hand in hand." I mimicked that font onto a plain black canvas with some white acrylic paint (I totally free-handed it and just went with it).
For kicks, I made some tumblers with a gold "cheers!" sticker to add the basket as well.
Rounding out this basket was a simple hanging mini bulletin board. I painted one black with some acrylic paint and sanded it down to look distressed and the other I left its original beige-ish color. With metallic paint pens, I wrote "sweet home Alpha Phi" and added some ivy-like branches to the corners. They turned out so cute, and were easily one of my favorite pieces.
DAY TWO
The second day was hand-me-down themed. I gifted some t-shirts I gained throughout the year, an Alpha Phi hat, coozies, game day pins, and each little's favorite candy. All around an extremely simple day.
DAY THREE
My last and final day of big little week was ivy themed (aka anything Alpha Phi). I themed my baskets black and white with some pops of red. At Hobby Lobby, I scooped up these amazing metal bins which inspired the days theme. I made a square canvas with "xoxo" on it (freehand) and that anchored the basket.
Square jewelry bowls with their initials, as well as a set of stadium cups with 'Alpha Phi,' 'envy the ivy,' and 'a phi' were made super simple by my Silhouette Cameo machine. I made some stickers as well with my Silhouette Cameo — one in a script font and one in a greek font.
I found some gold and white frames at Wal-Mart and put a super girly eyelash print in them. A little black and white makeup bag finished off the basket!
SHOPPING LIST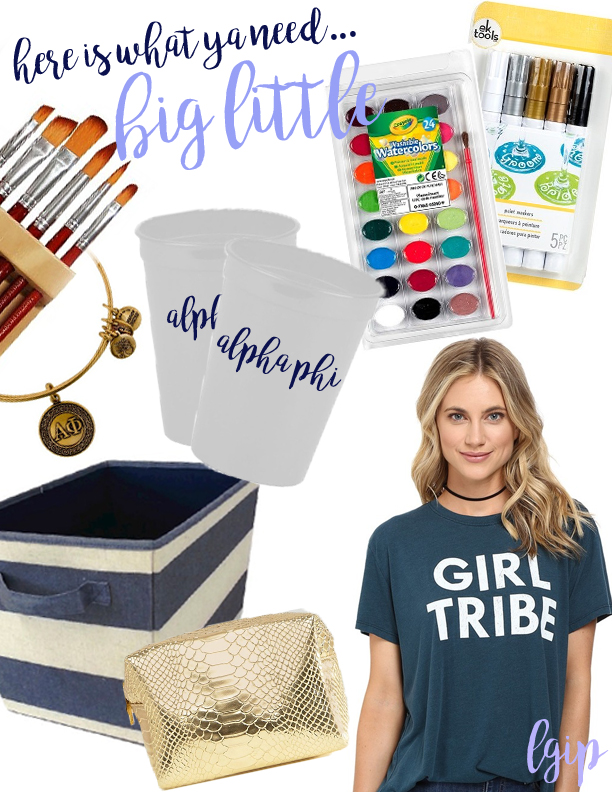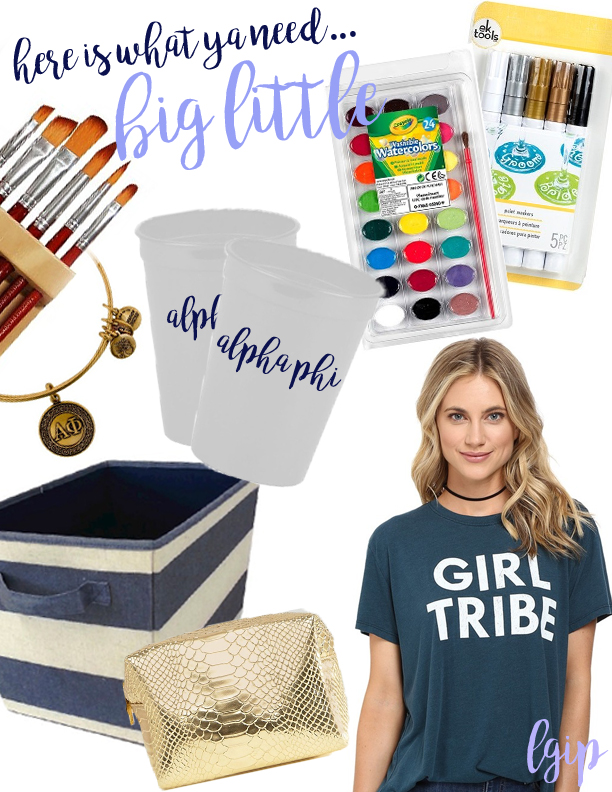 Do y'all have big little week coming up in your chapter? I want to hear what you're making (or have made) for your littles!