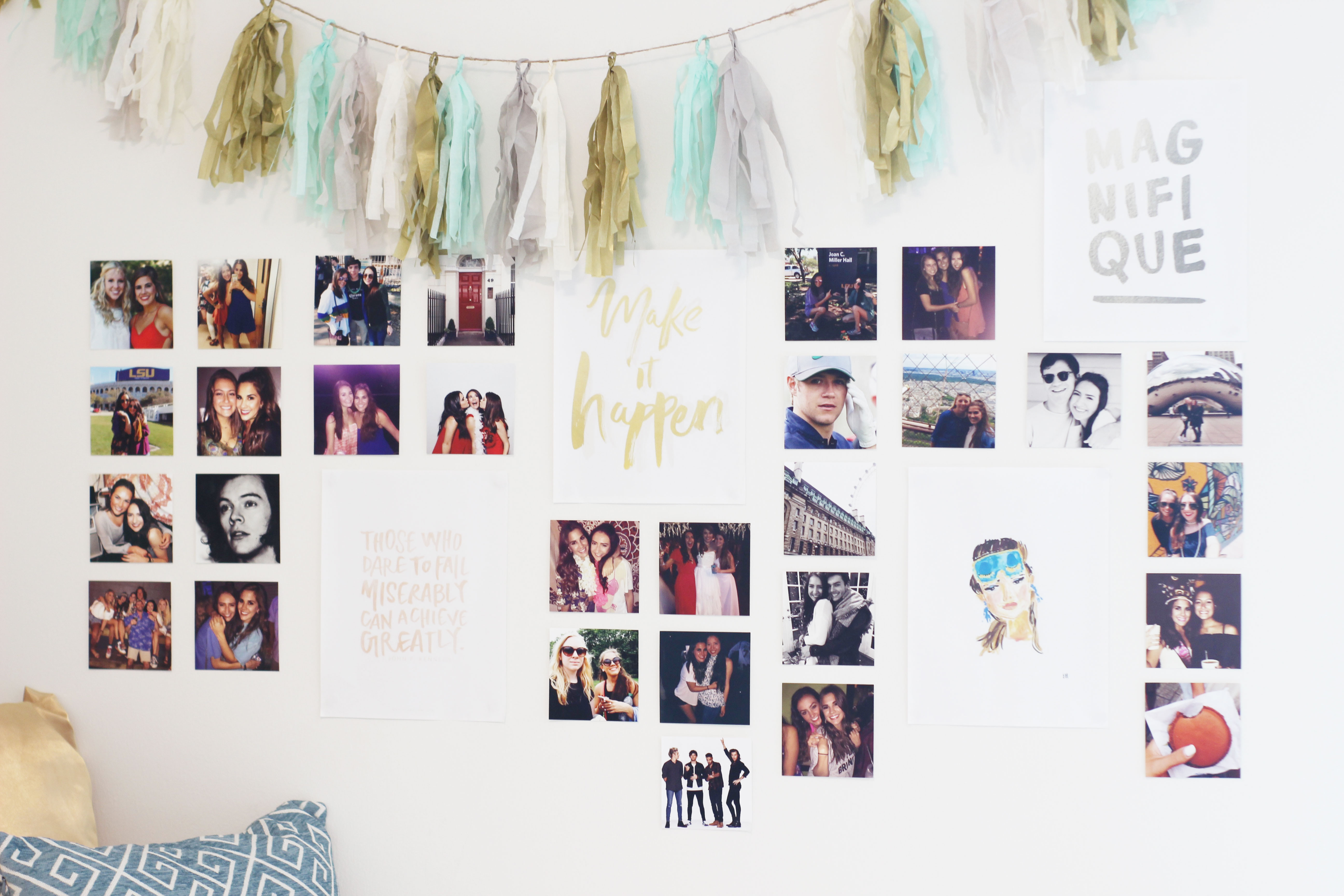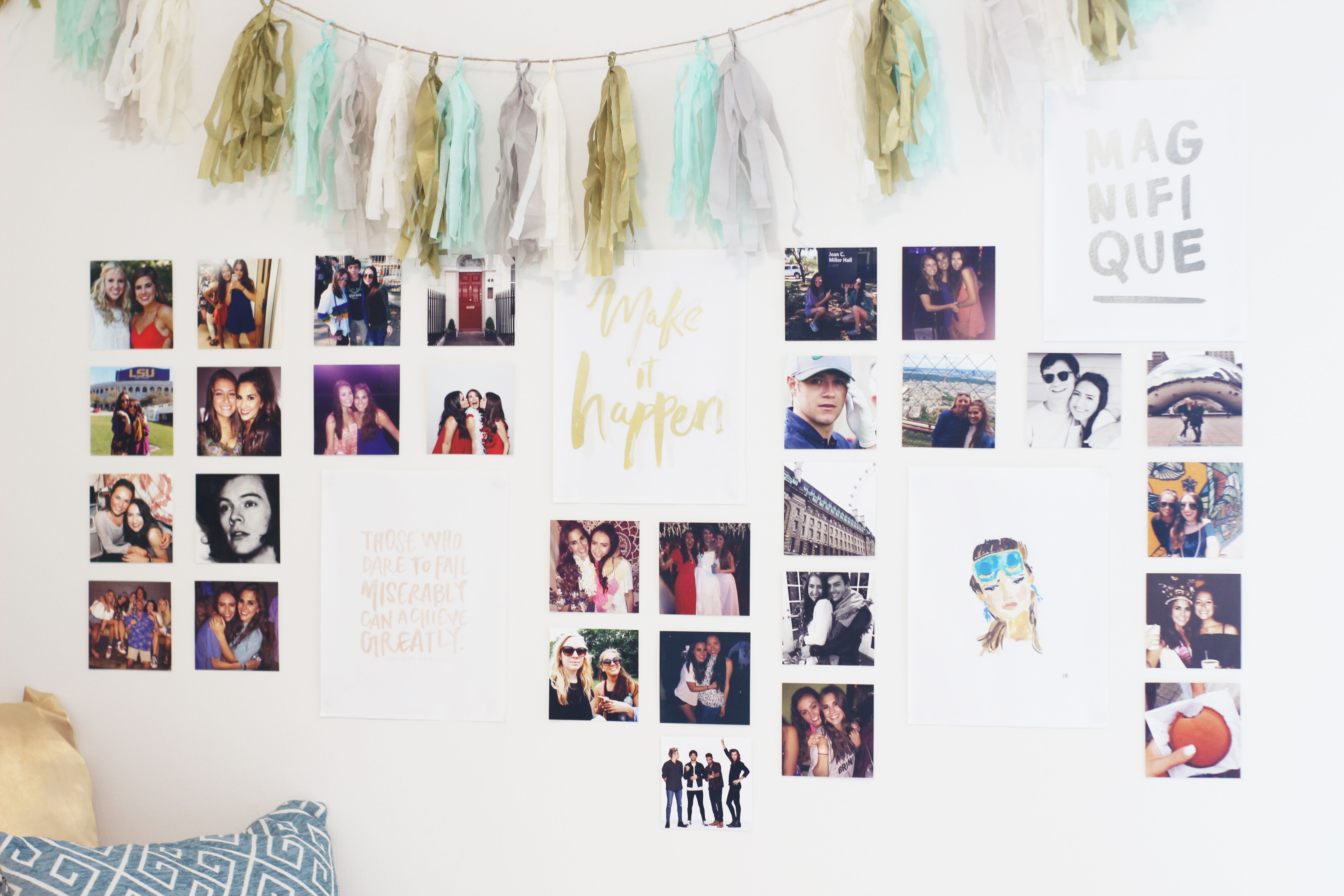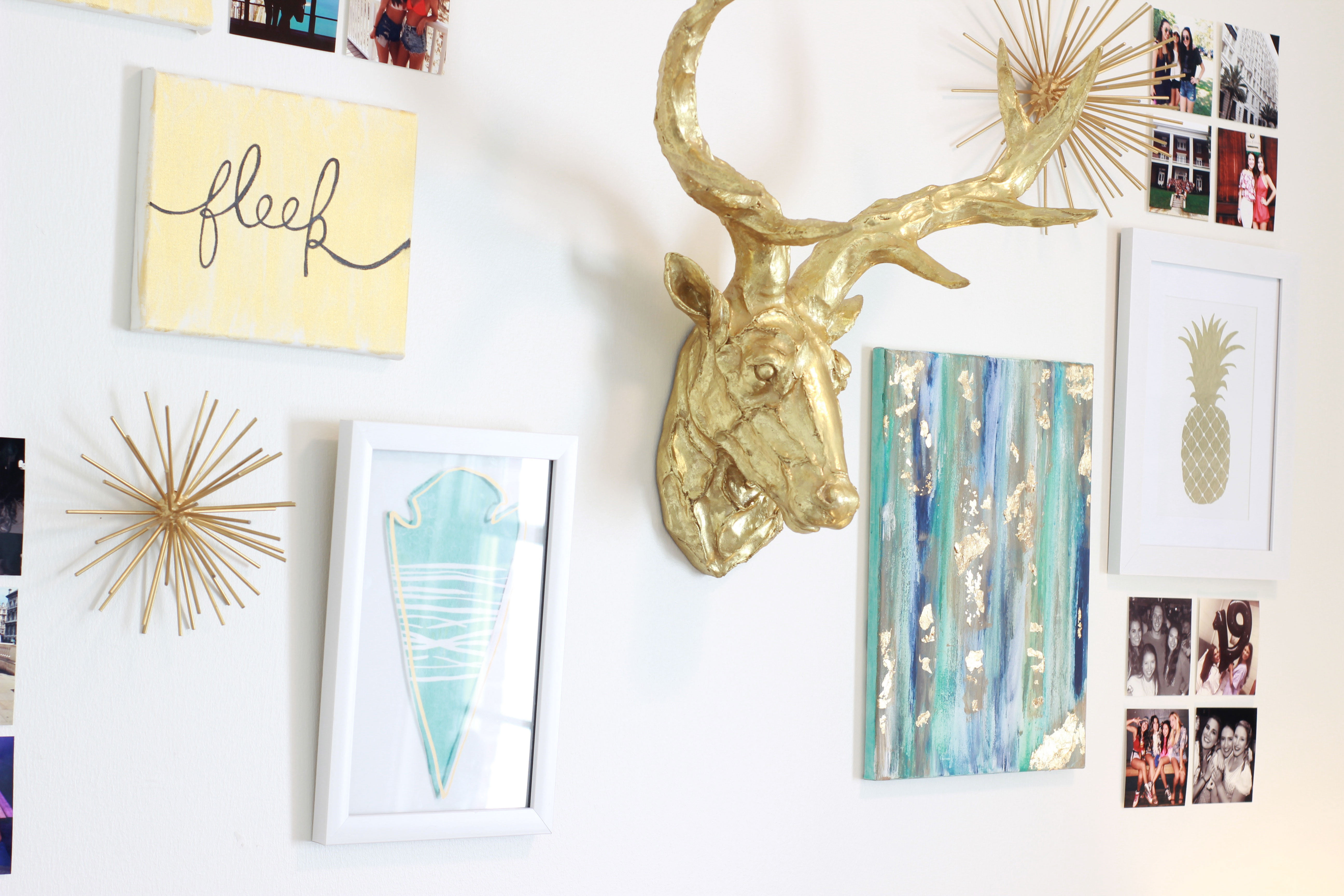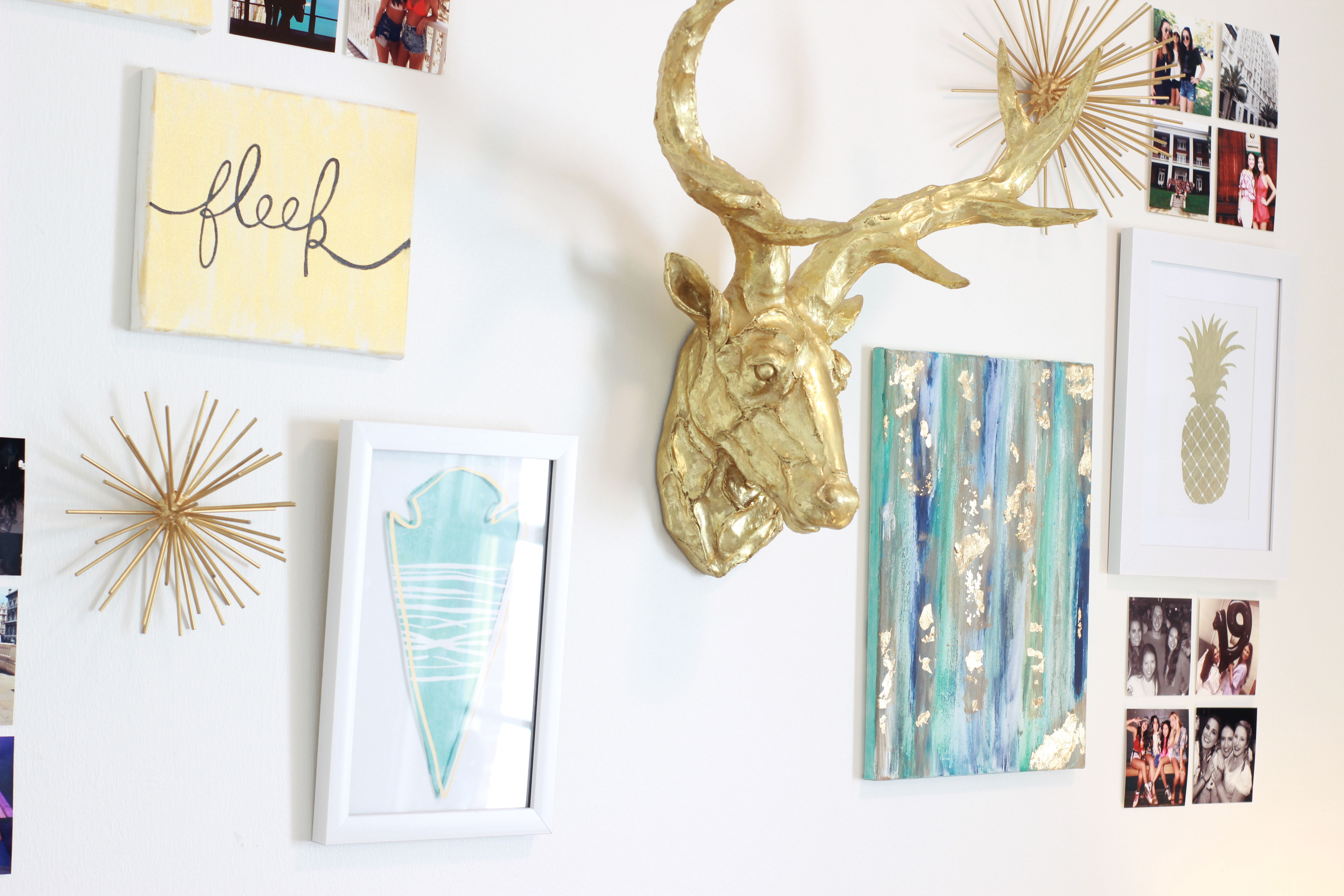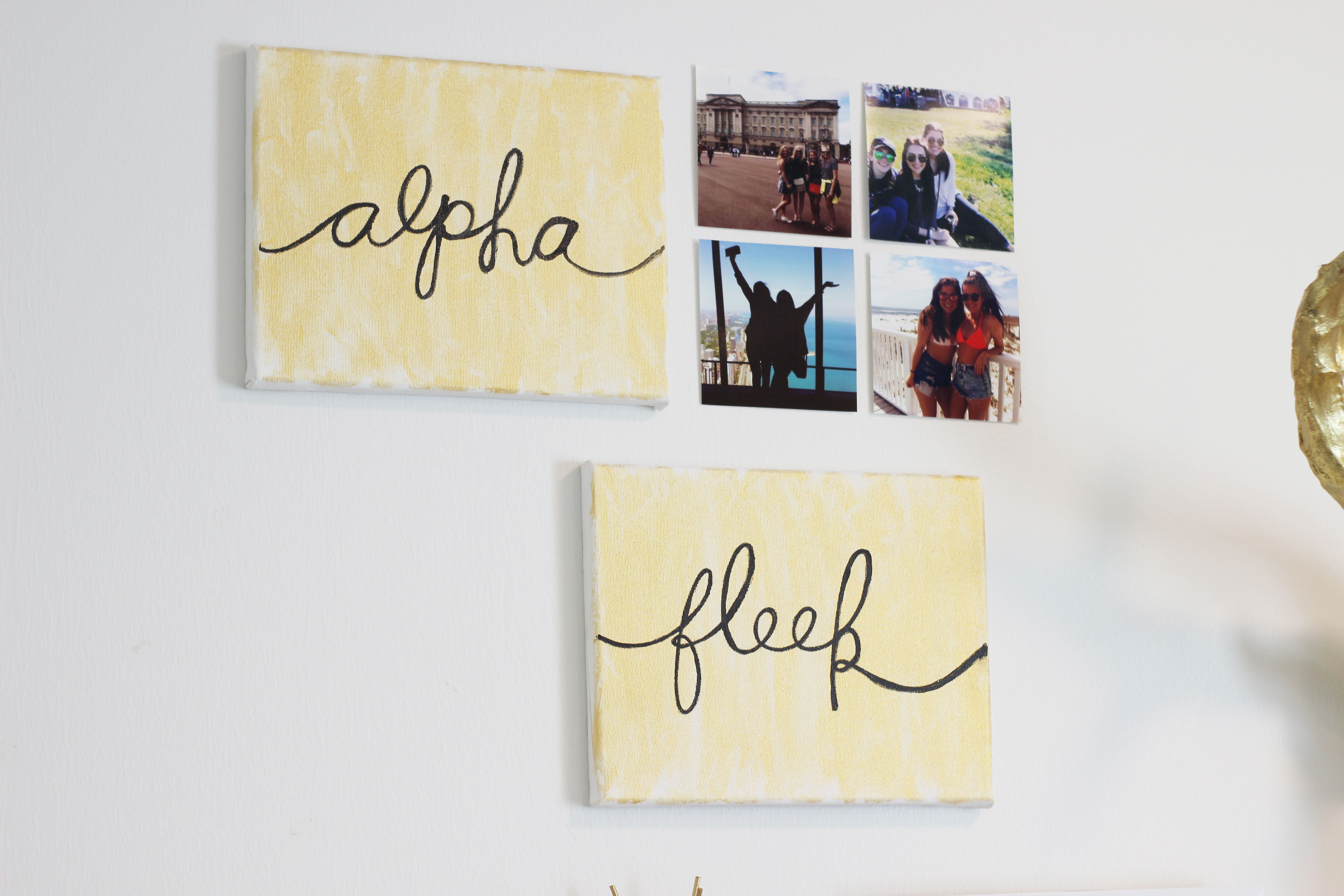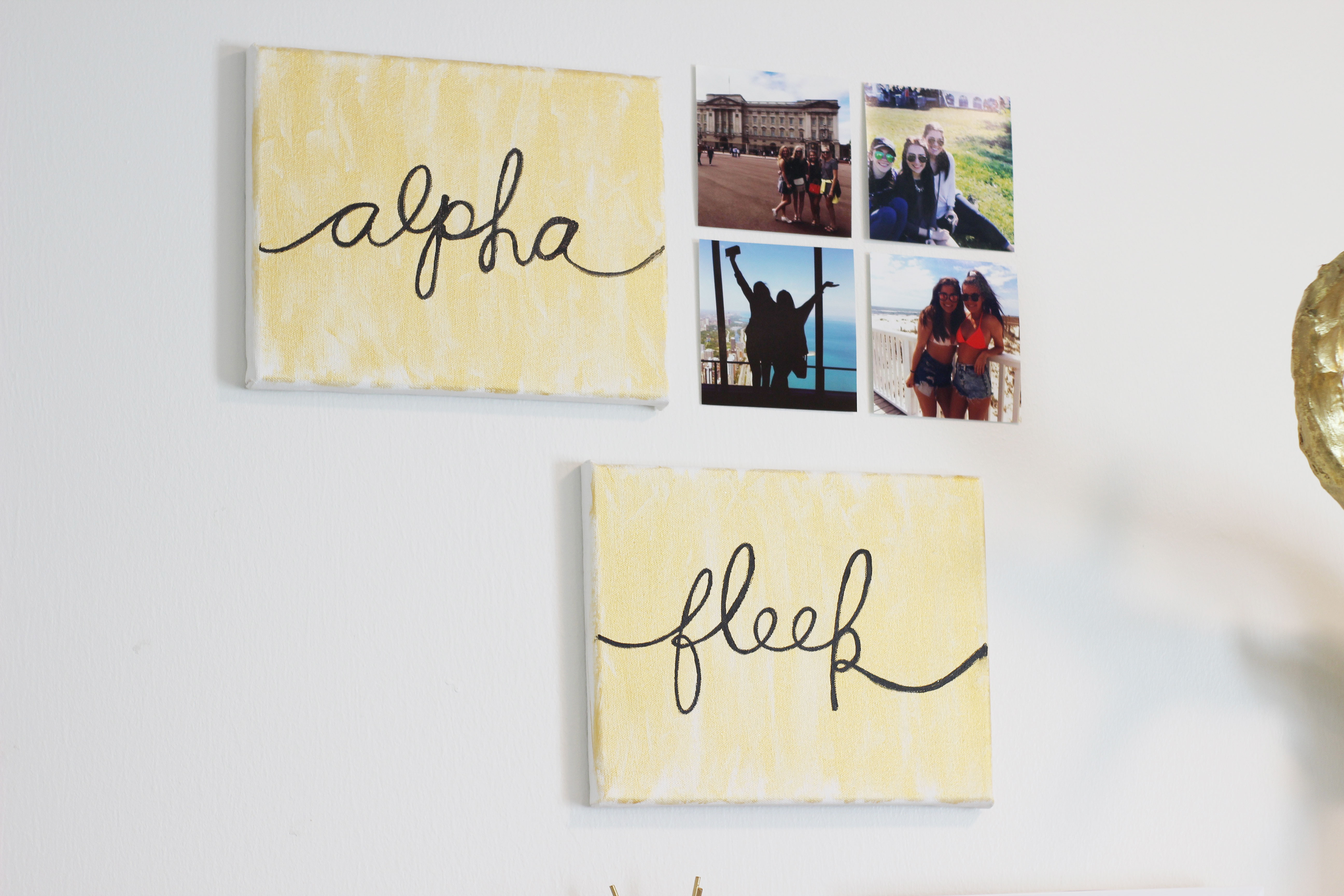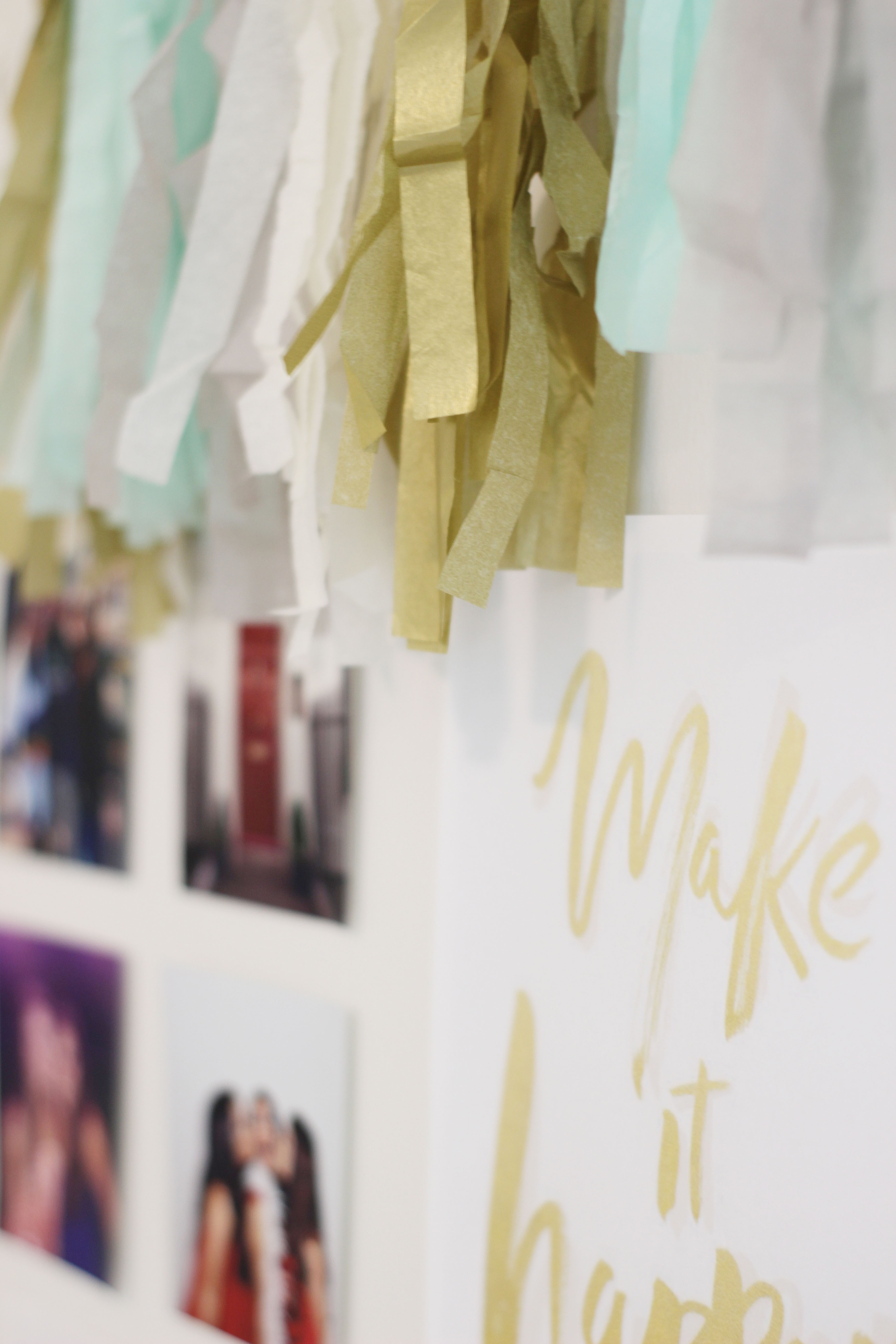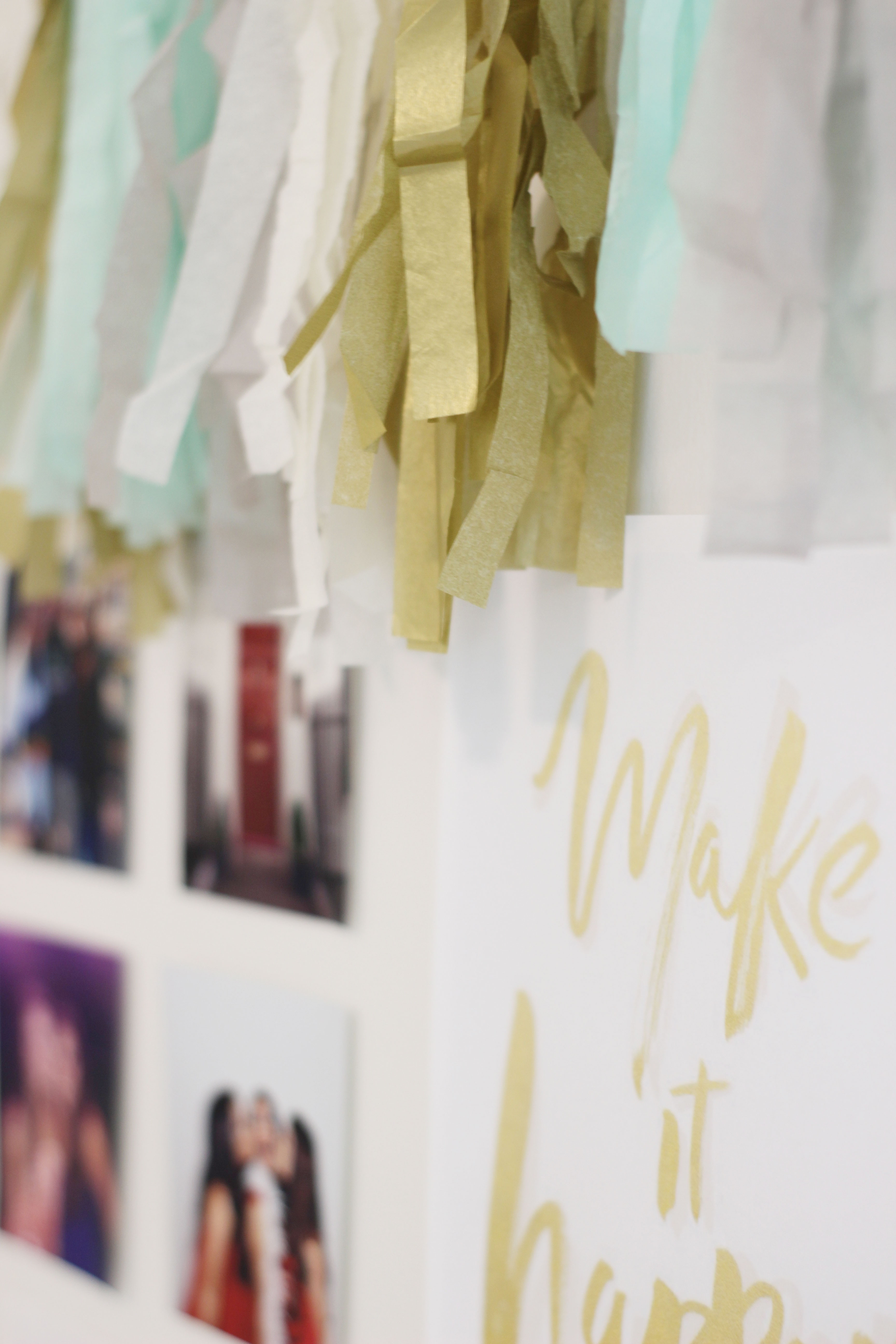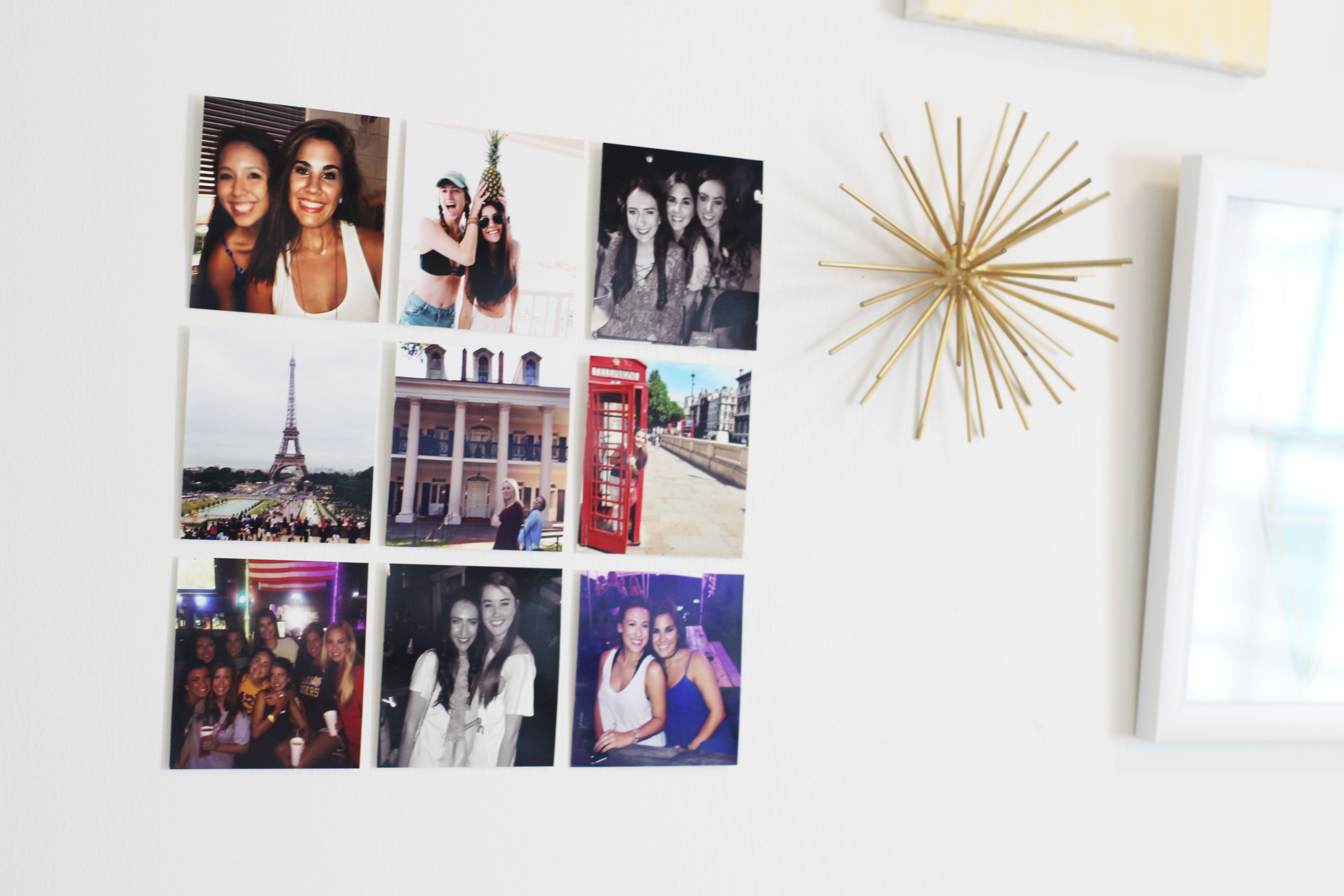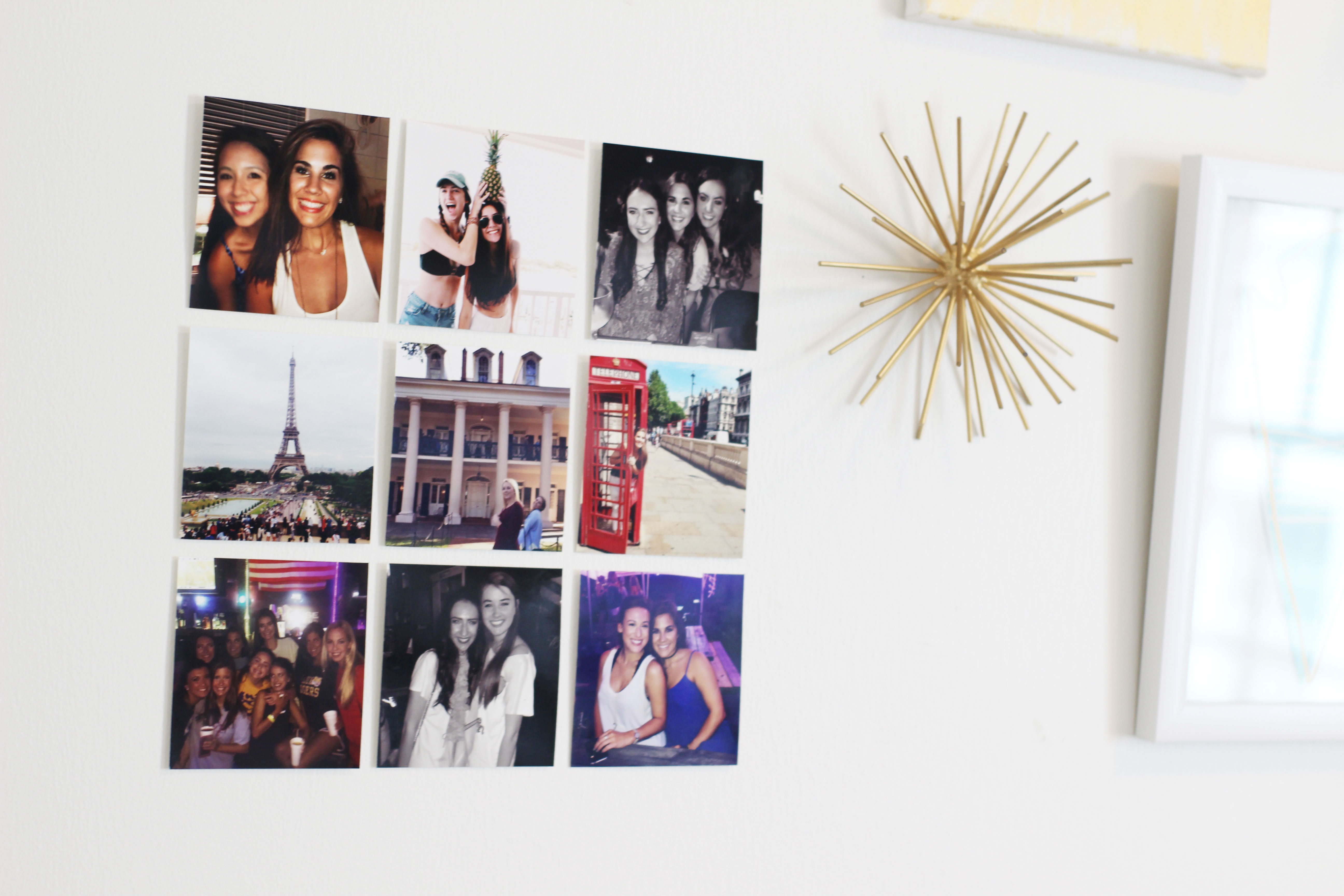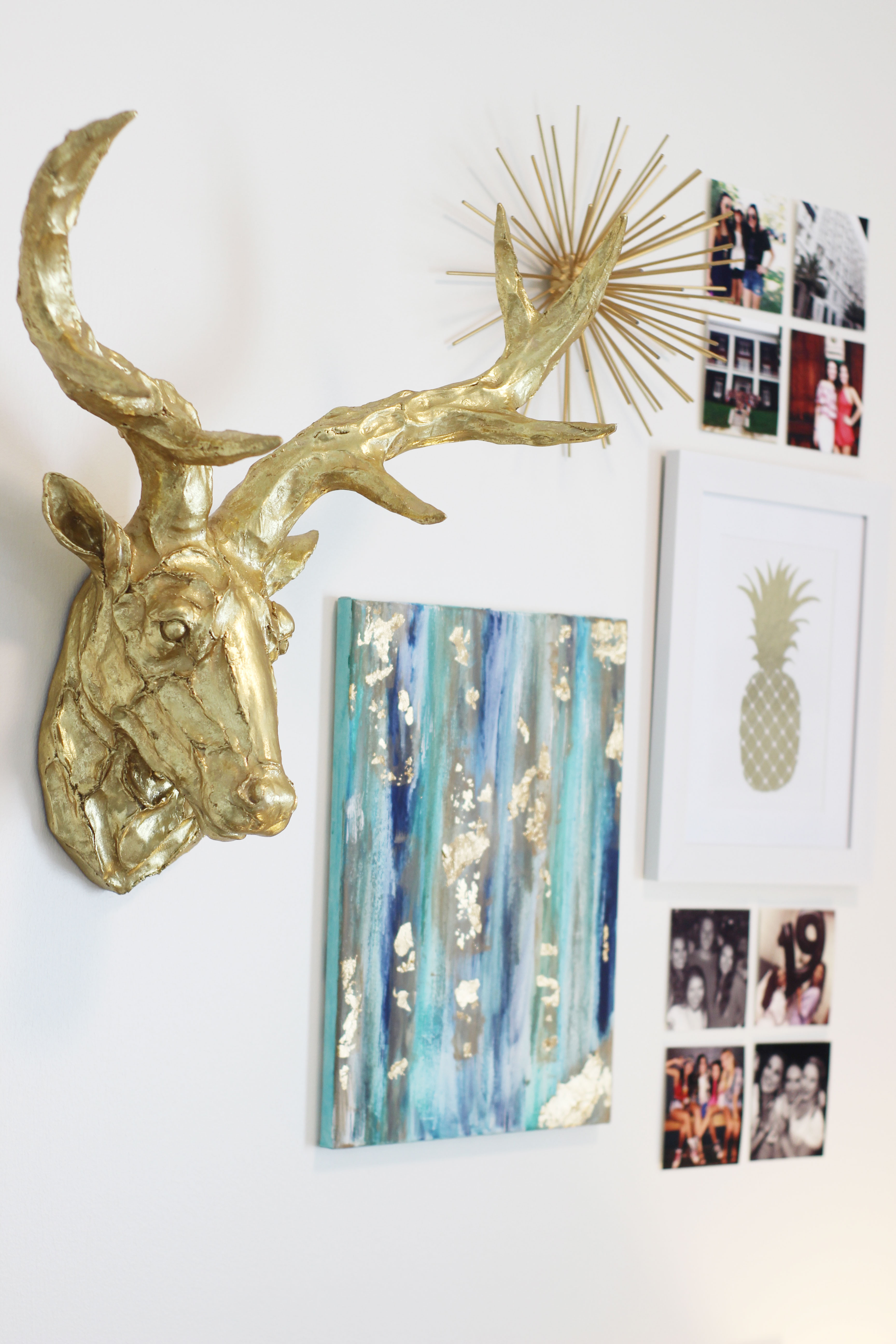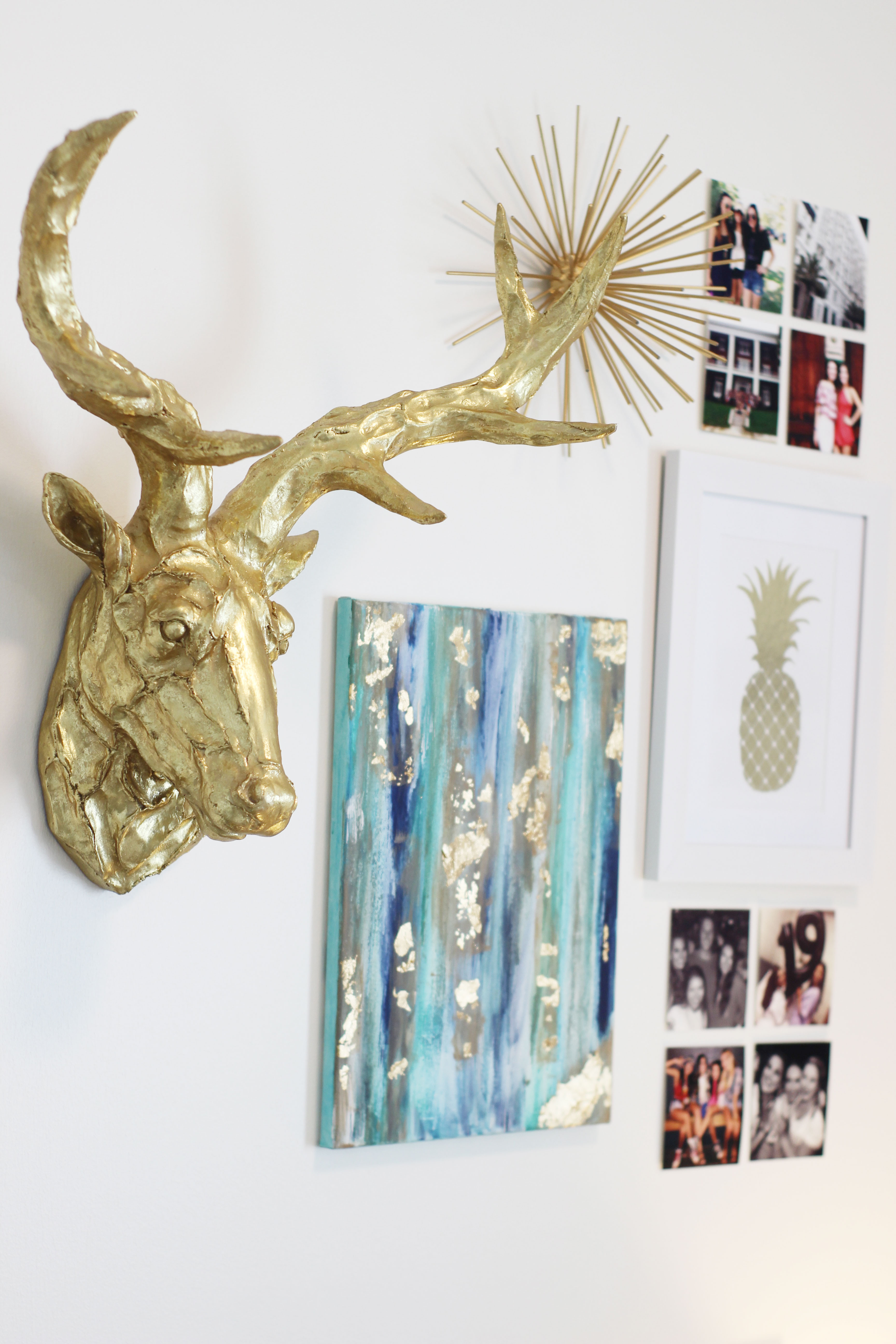 Happy hump day! I'm sending well wishes to y'all, considering my week has already been long and it's only Wednesday. Juggling school and sorority has me stressin! In an attempt to take a break from all the madness, I wanted to share a fun DIY with y'all! In my last post, y'all saw a picture of one of the DIY gallery walls in my room this year. Here's how to create your own gallery wall on a budget!
If you have been alive for the past 5 years, you know gallery walls are all the rage. I could scroll infinitely on Pinterest through pictures of gallery walls, costing anywhere from $20-$500. As a college student, I strive to ball on a budget, hence this tutorial for those of you who want to jazz up your room without spending a lot of money!
g a l l e r y   w a l l   o n e
 First step is to start off with a statement piece. For my room, it was the golden deer head. After hanging that up first, we could get a feel for the arrangement of the two sides. Catherine and I had started off with some canvases that we knew we wanted to hang diagonally by each other (they spell out "alpha fleek"). We pretty much hung all of the big items first – the "alpha fleek" canvases, the abstract canvas, the arrowhead, the pineapple and the starbursts. Pro tip: draw out how you want to arrange the gallery wall first, lay out all of your pieces on the floor, and then you can hang.
Secondly, we hung up some square photos to add some color and fill in the gaps. The square prints are from Walgreens. They are a bit more pricey than 4×6 prints, but I love the uniformity that goes with them. Sticky tack (which will run you about $5) was a lifesaver! We stuck two pieces of tack to the back of each photo and they're still up, two weeks later!
Lastly I would just check to make sure you've achieved what you wanted. We wanted something a little busy, but with lots of texture and keeping with our color scheme. I think we achieved it on our first wall, what do y'all say?
g a l l e r y  w a l l  t w o
For the wall above my bed, we wanted to display some photos. After seeing the square pictures, I quickly came up with this grid-looking idea. There really was no step by step process I took to create this wall, but I'll give y'all somewhat of a run down of how this went!
I started on one side (at the bottom picture) and worked my way over. Varying the amount of pictures across and adding quotes we printed from Pinterest and Tumblr mixed the composition up a bit. Basically just eye ball it out. I didn't want to make a perfect square of photos and quotes, so I made sure to scatter the mix of the two.
To top it off, I added this string of tassels, which I handmade for my dorm last year. It tied the wall together and added a pop color against the white wall and quotes on white paper.
Have y'all made gallery walls for your room? If so, how did you do it?