Let's talk simplicity. Although I *feel* (keyword: feel) like I've been getting more daring with my fashion choices, in all honestly I think all I've done is wear some overalls, neck scarves, and fun earrings. So yeah, I do have somewhat of a safe style, but ya know what, there's nothing wrong with that. At the end of the day there is nothing I love more than jeans and a t-shirt.
Essentially the point of that entire blurb was to say this outfit is super simple, but it's also a little fun with the pops of color I added (thank you for accessories). White on denim is one of my favorite combos year round, but I especially love it for the summer.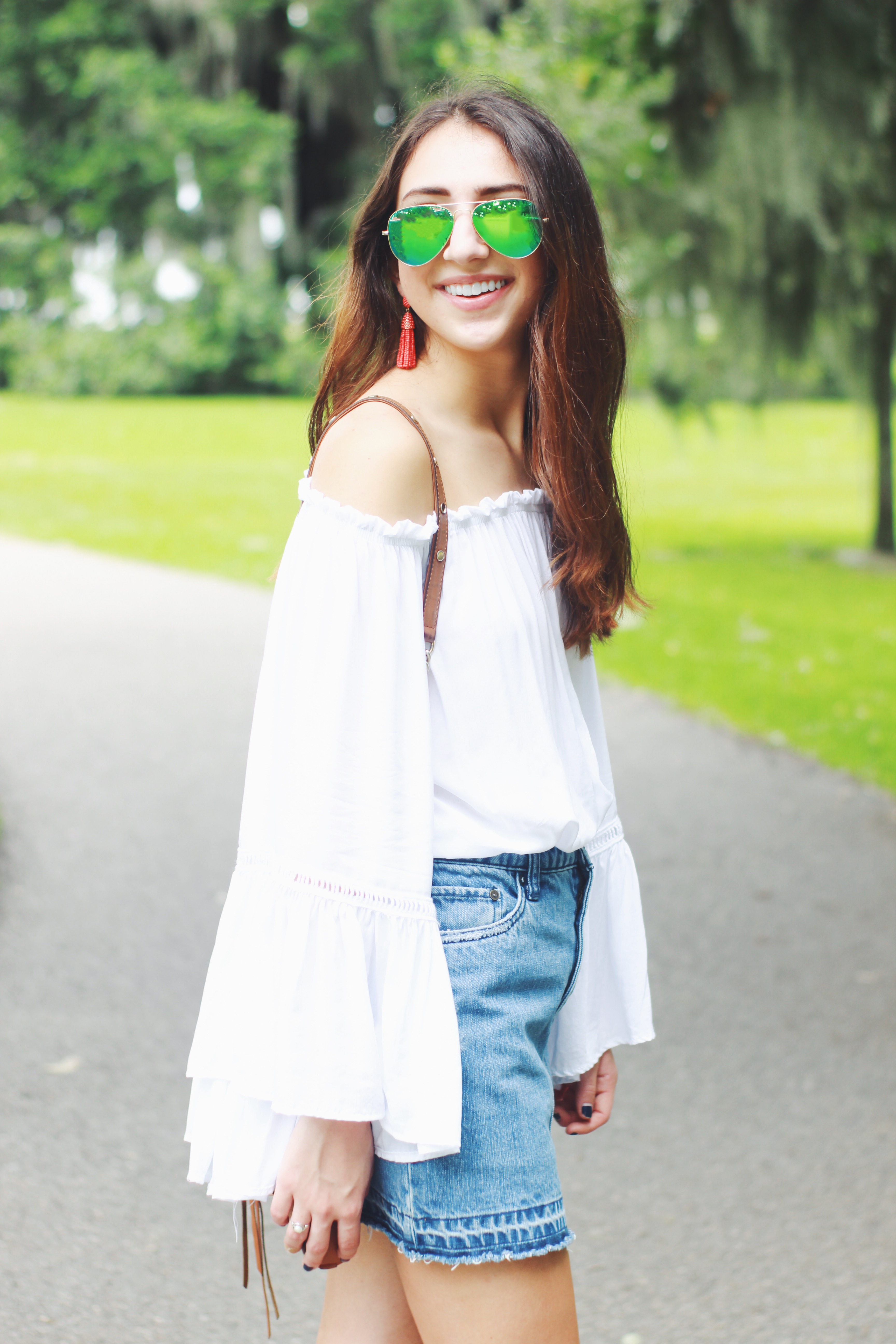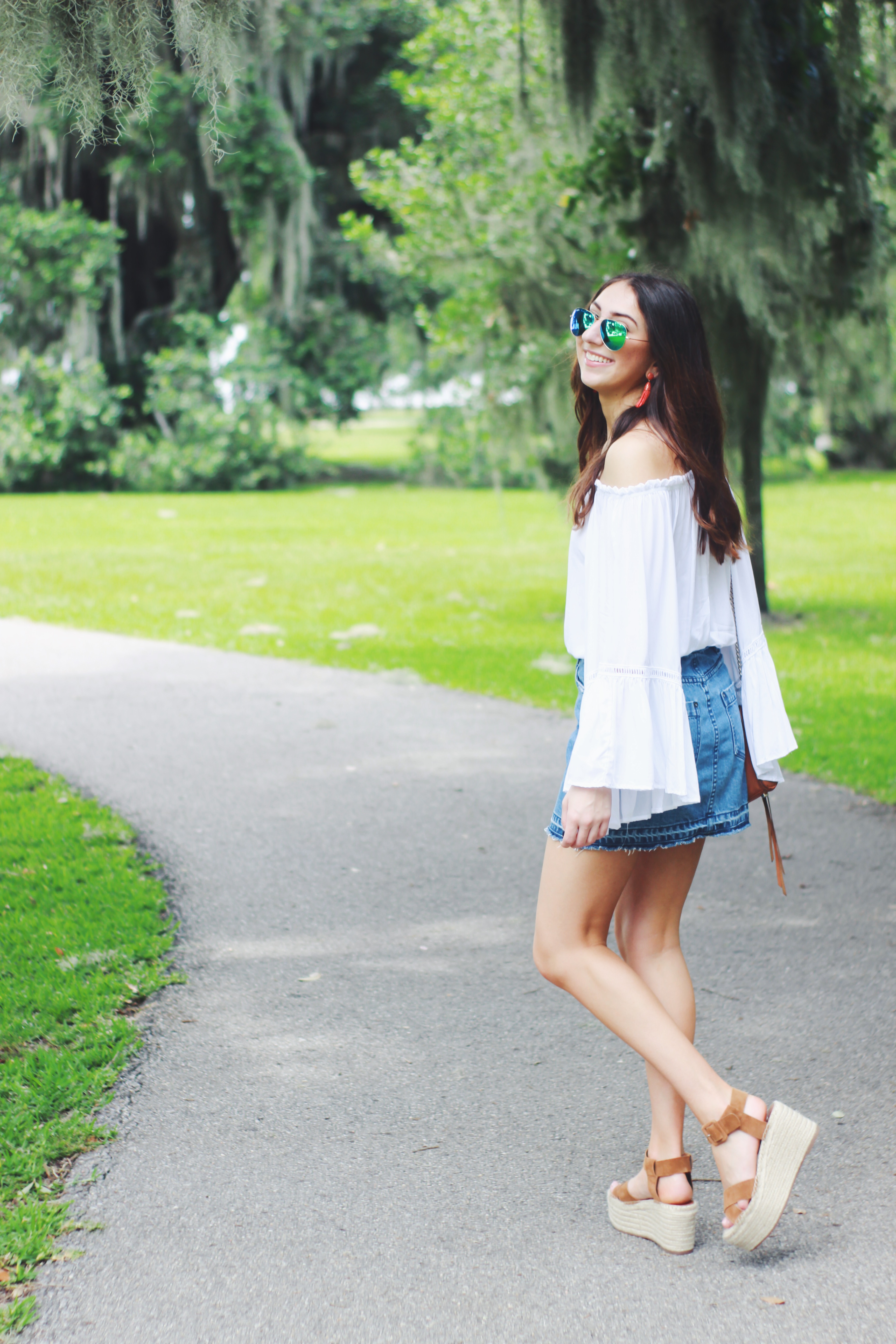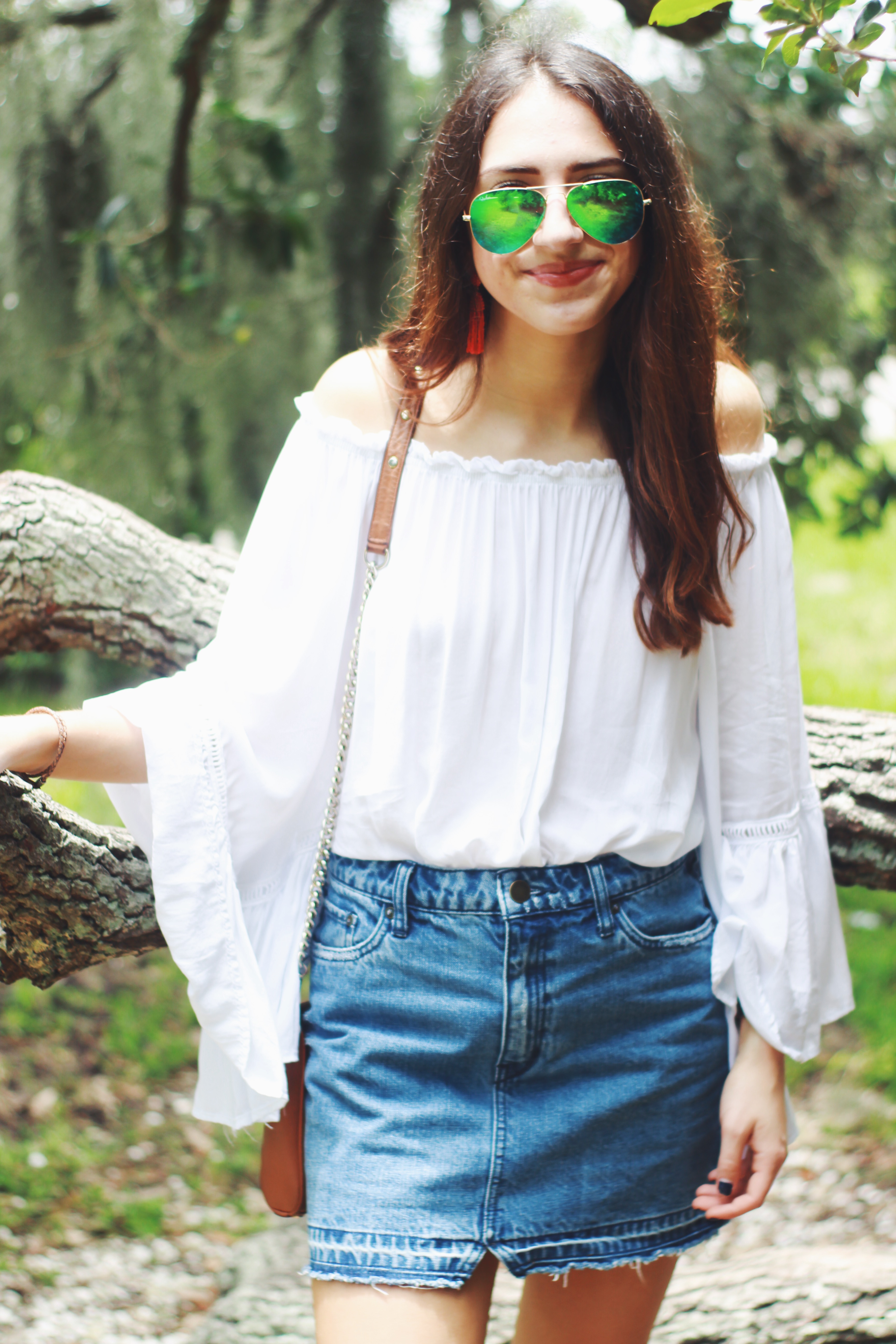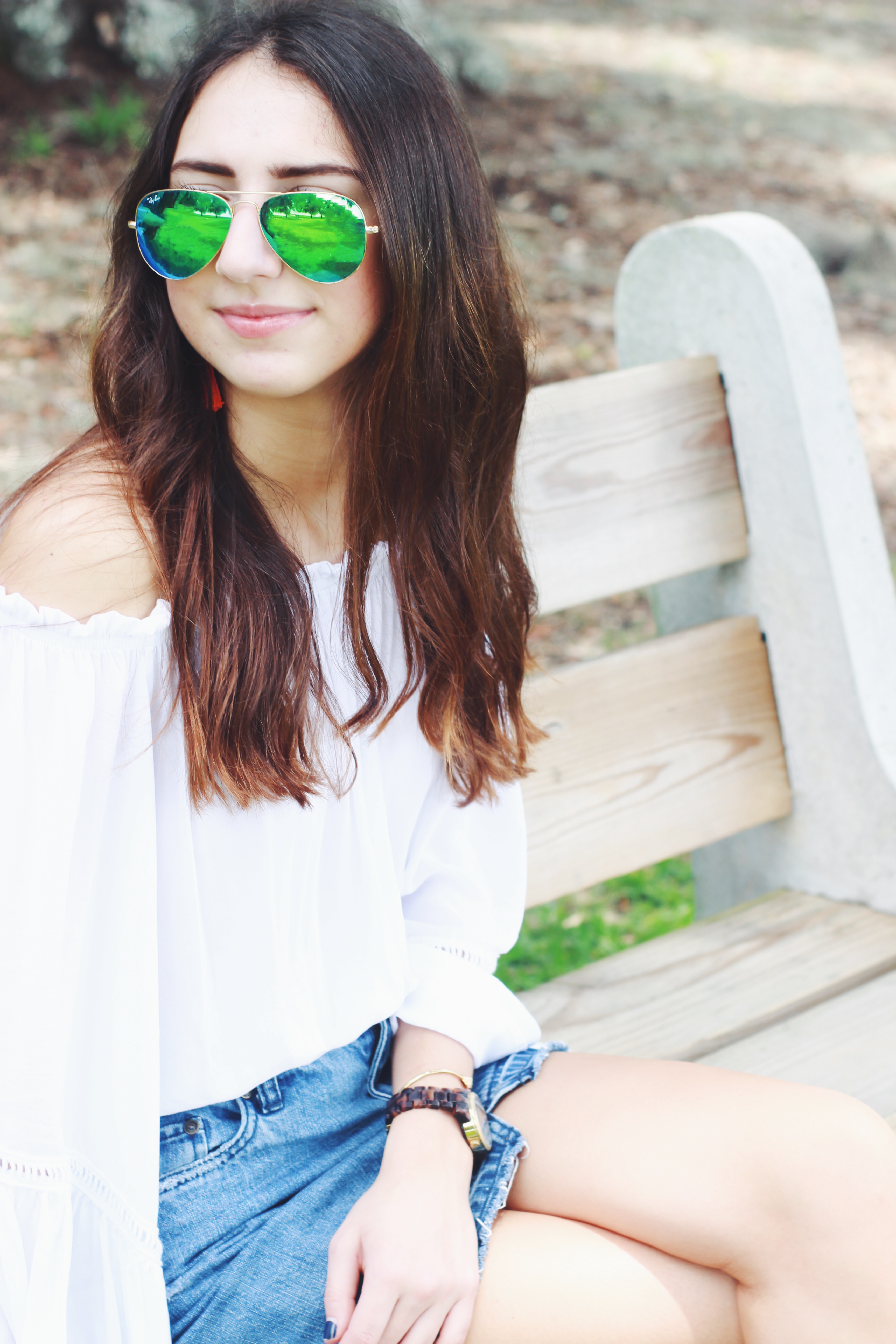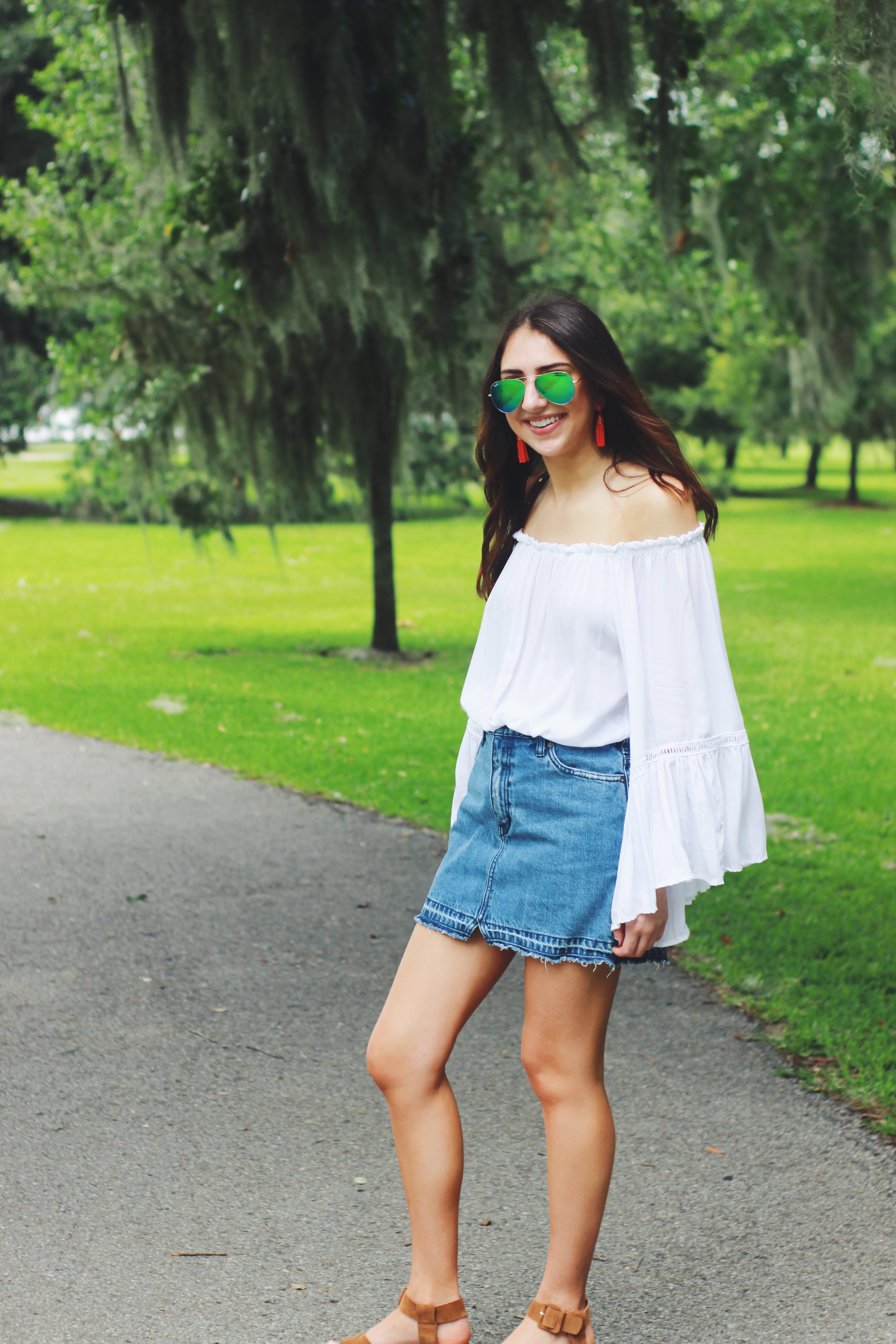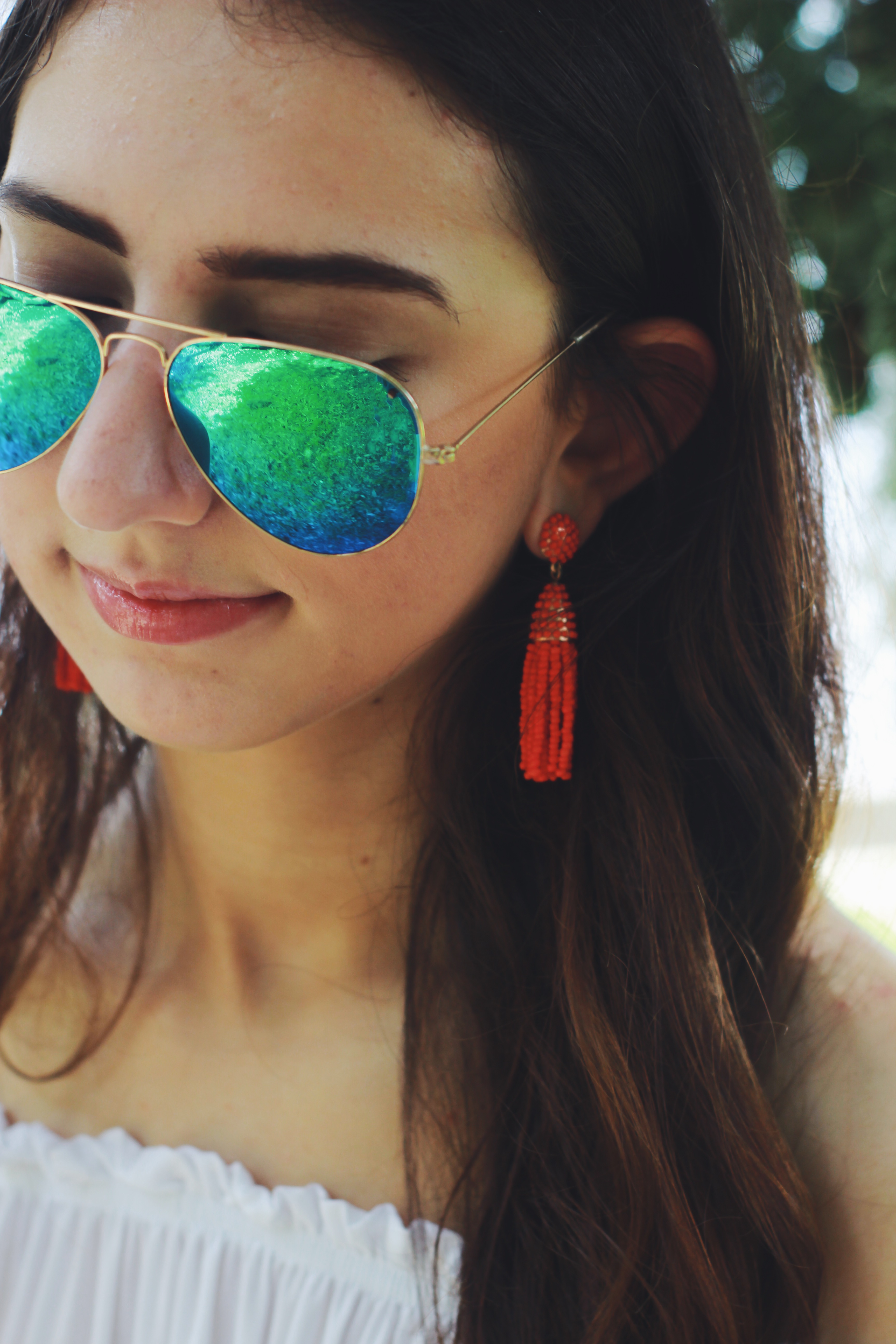 Another off the shoulder top I know… Lol. This one goes great with a skirt or even denim shorts. The skirt I'm wearing is on sale right now (wahoo)! It'll definitely come in handy this fall during football season. If you keep up with me on social media, you would know I am head over heels for statement earrings. These mini tassels are from BaubleBar and they're so fun to throw on with a simple outfit like this one. I have not worn these green mirrored Ray Bans in forever so I decided to add them to the mix too (more fun colors to this otherwise simple outfit).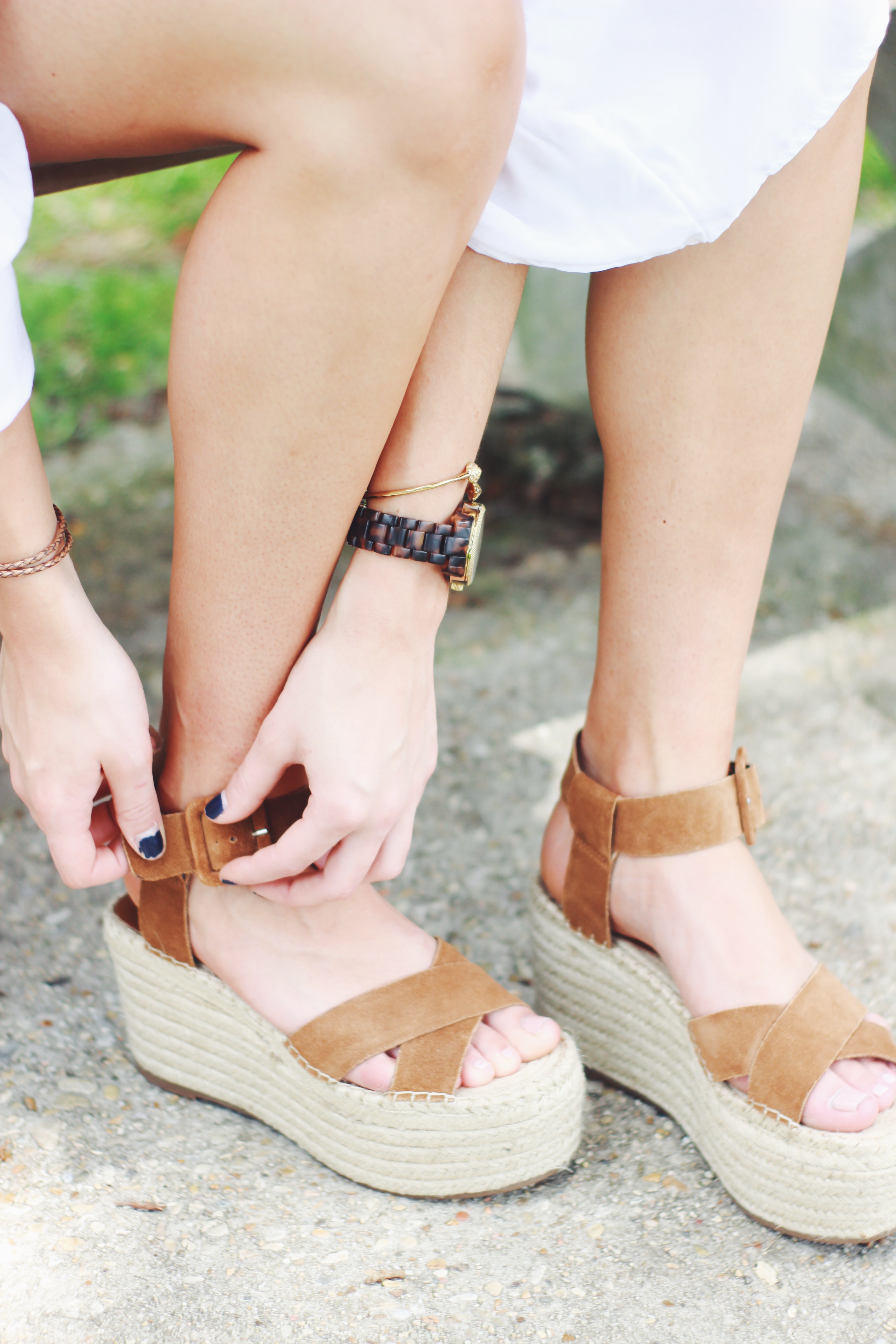 Ooooh, those shoes.
Omg, I know right?! They were a huuugge splurge for me, but I finally bit the bullet after eyeing them for two weeks straight (a little obsessive, no?). They're Marc Fisher, so the quality and comfort is there. This season's must have shoe has been the "Adalyn" and I love the look of that wedge, but I felt like the "Randall" was more my style. They're a great wedge to wear everyday with anything from dresses to jean shorts. I'd say they run pretty true to size and are well worth the hefty price tag. There's a bunch of different colors to choose from (I love the blue) so I'll link them for y'all below.
Do y'all find yourself playing it safe with your outfits? Lemme know your struggle below. Until next time!!