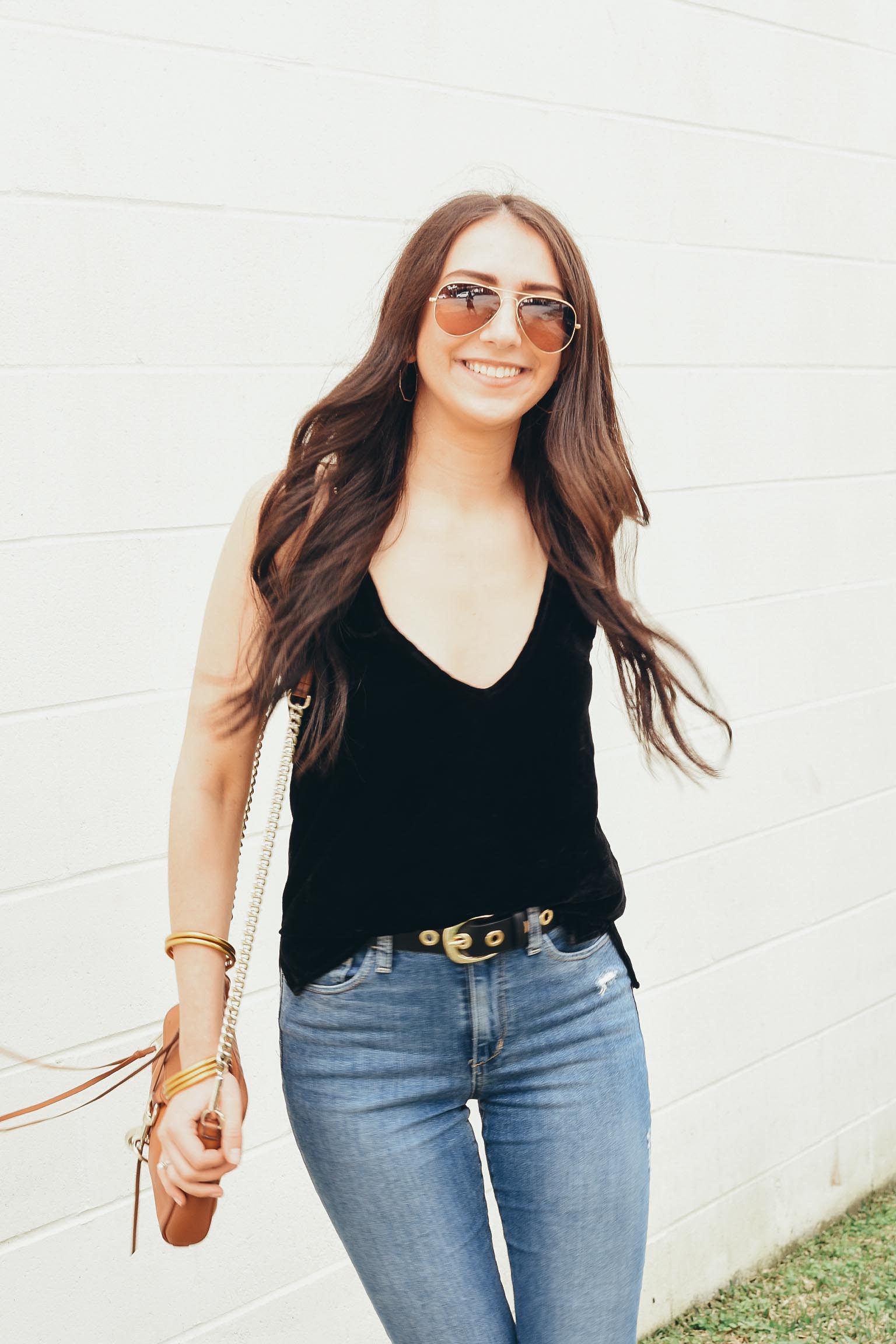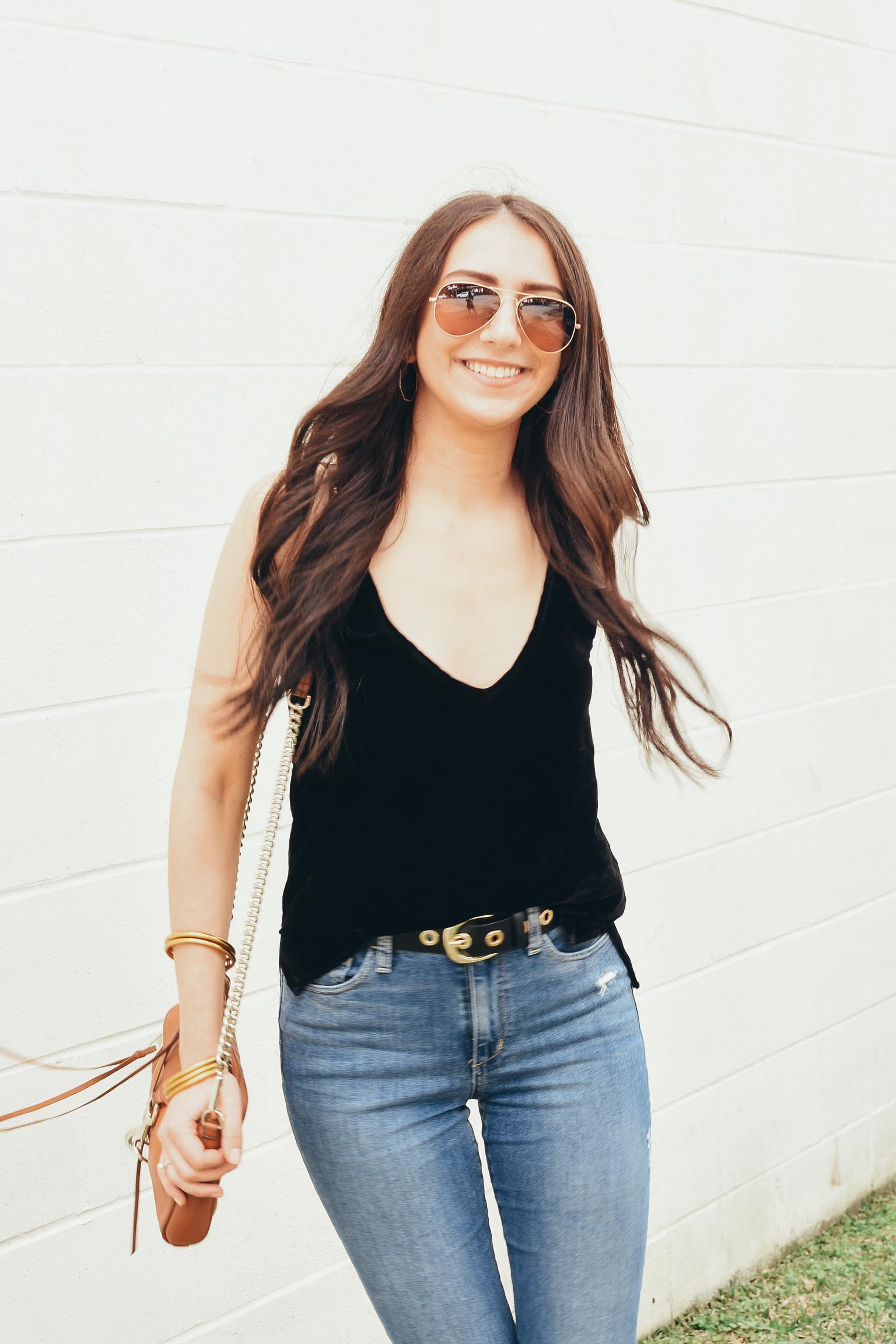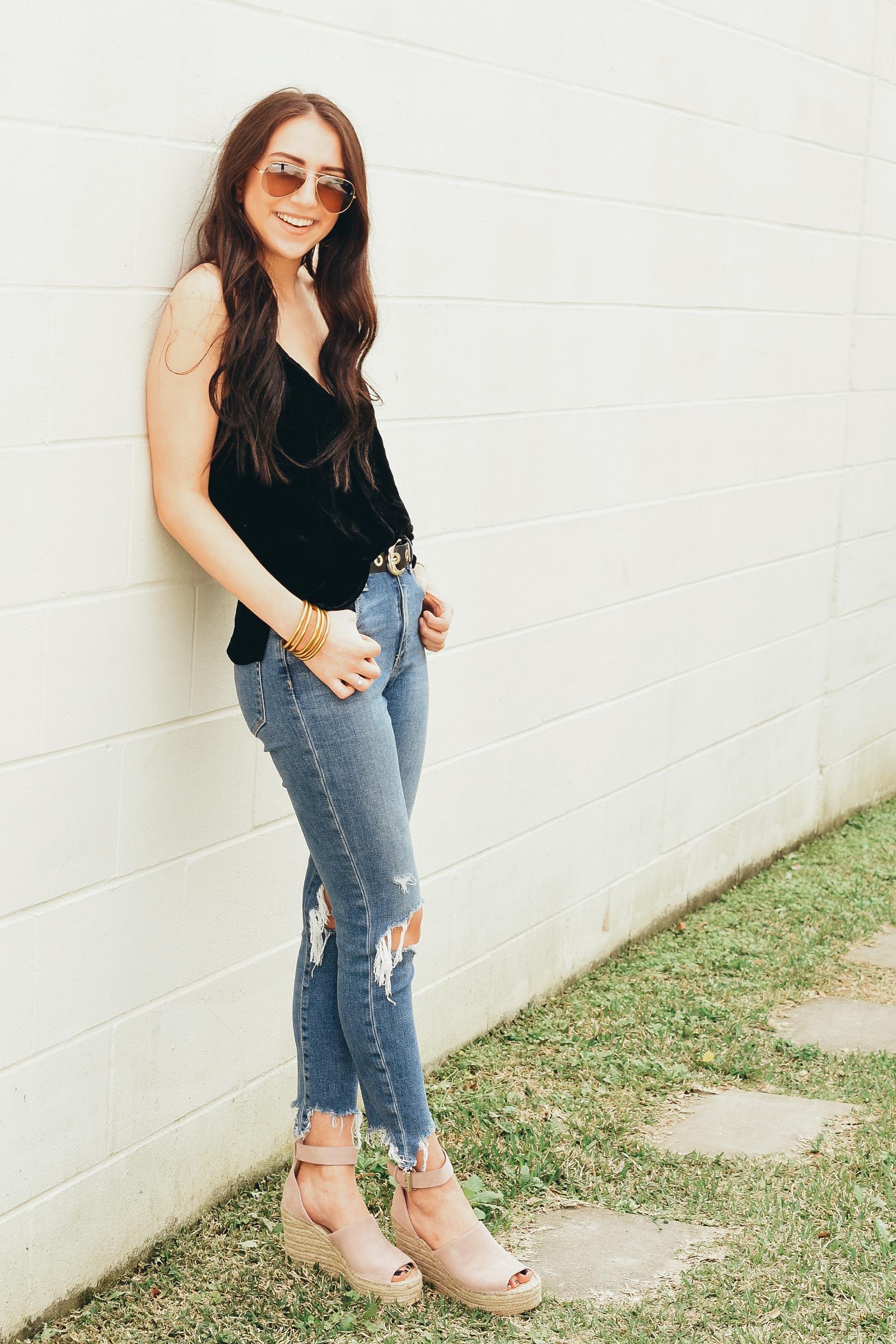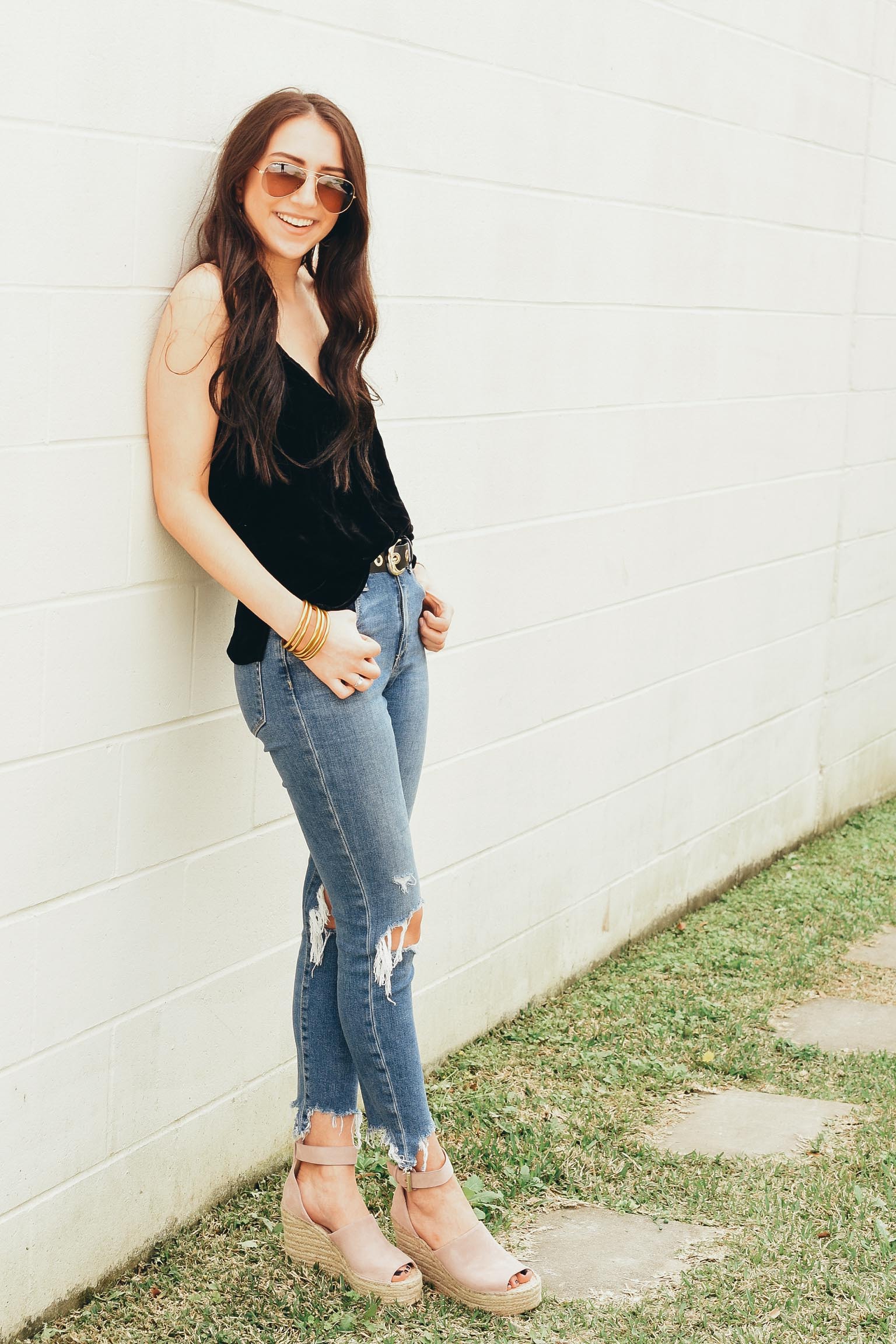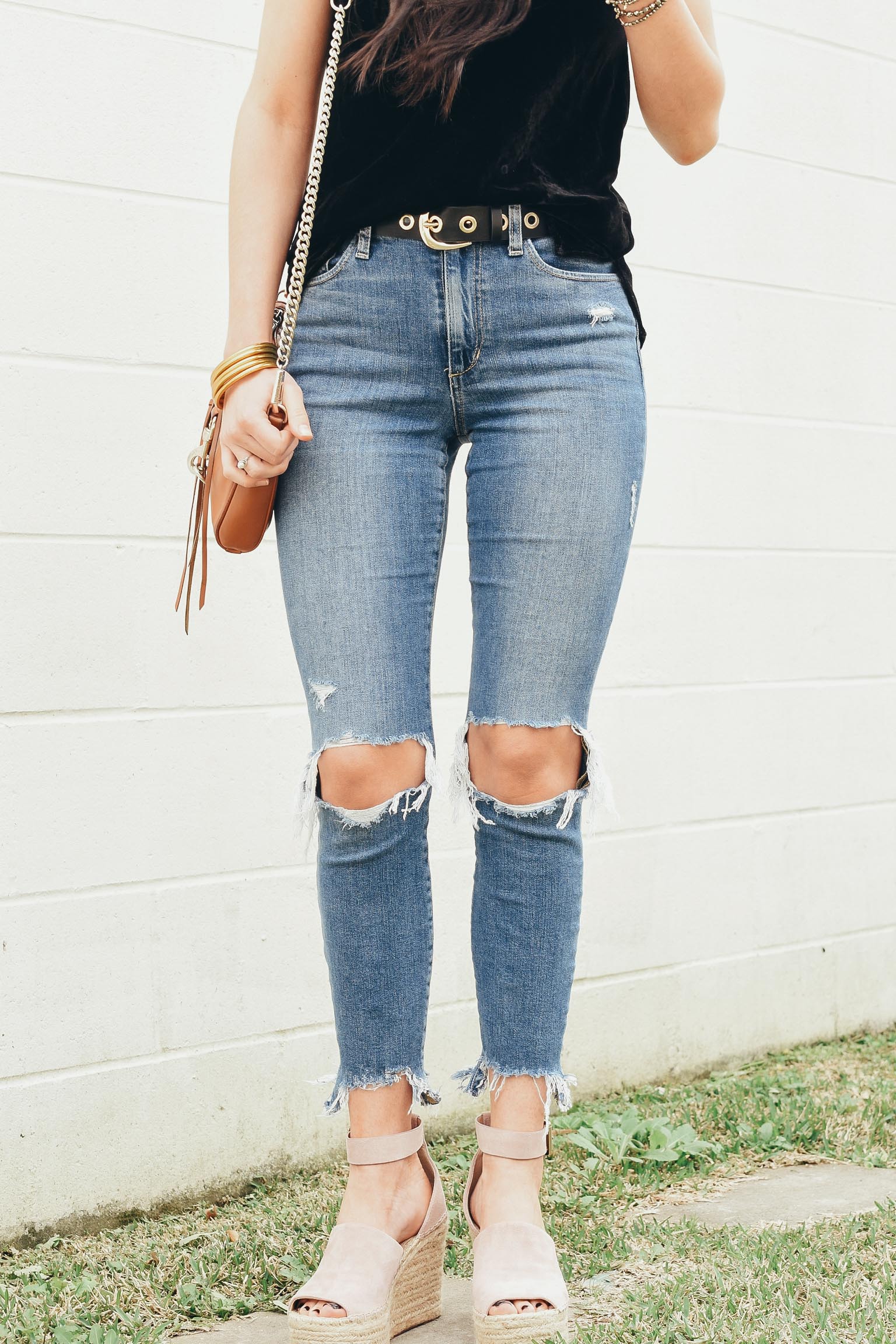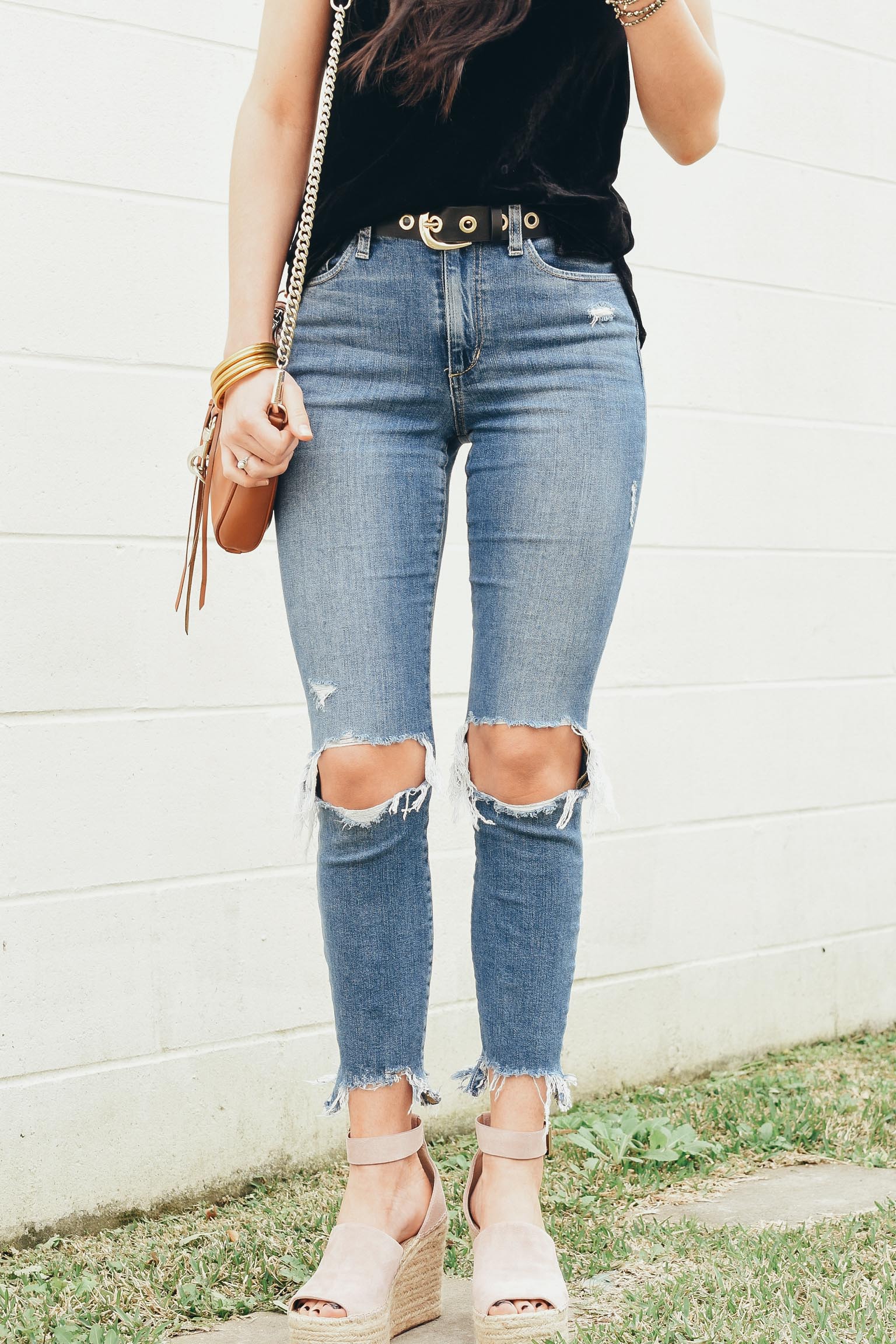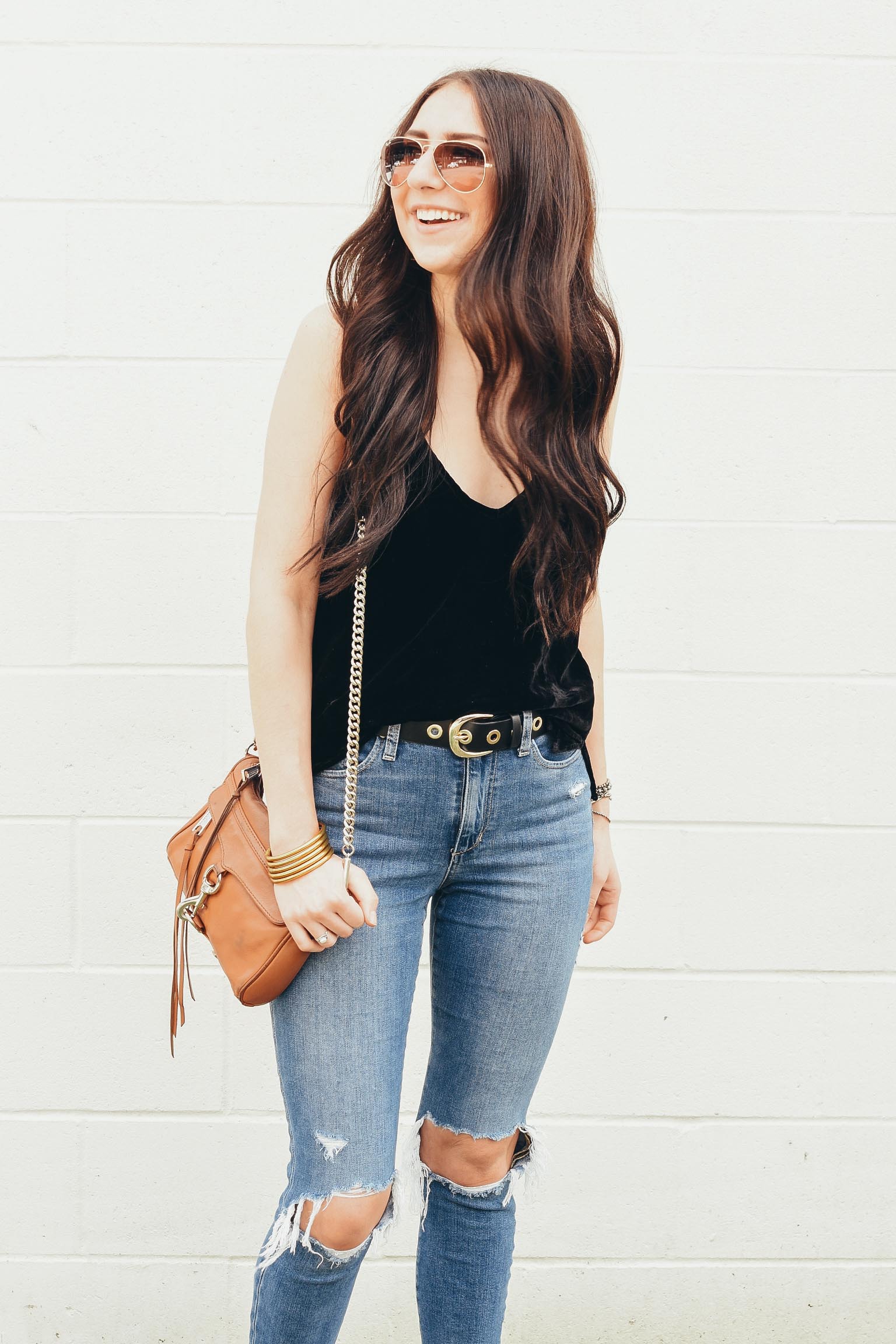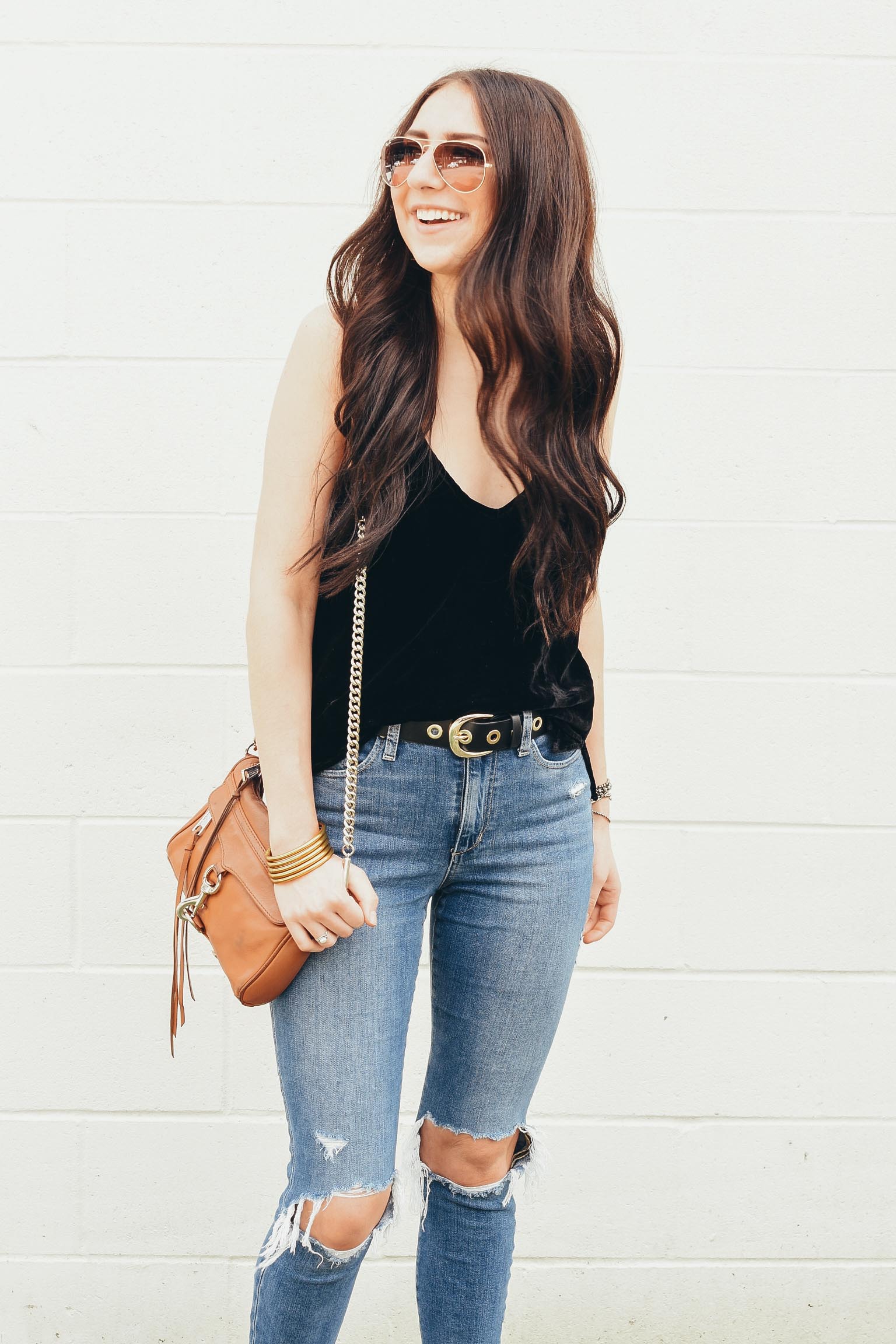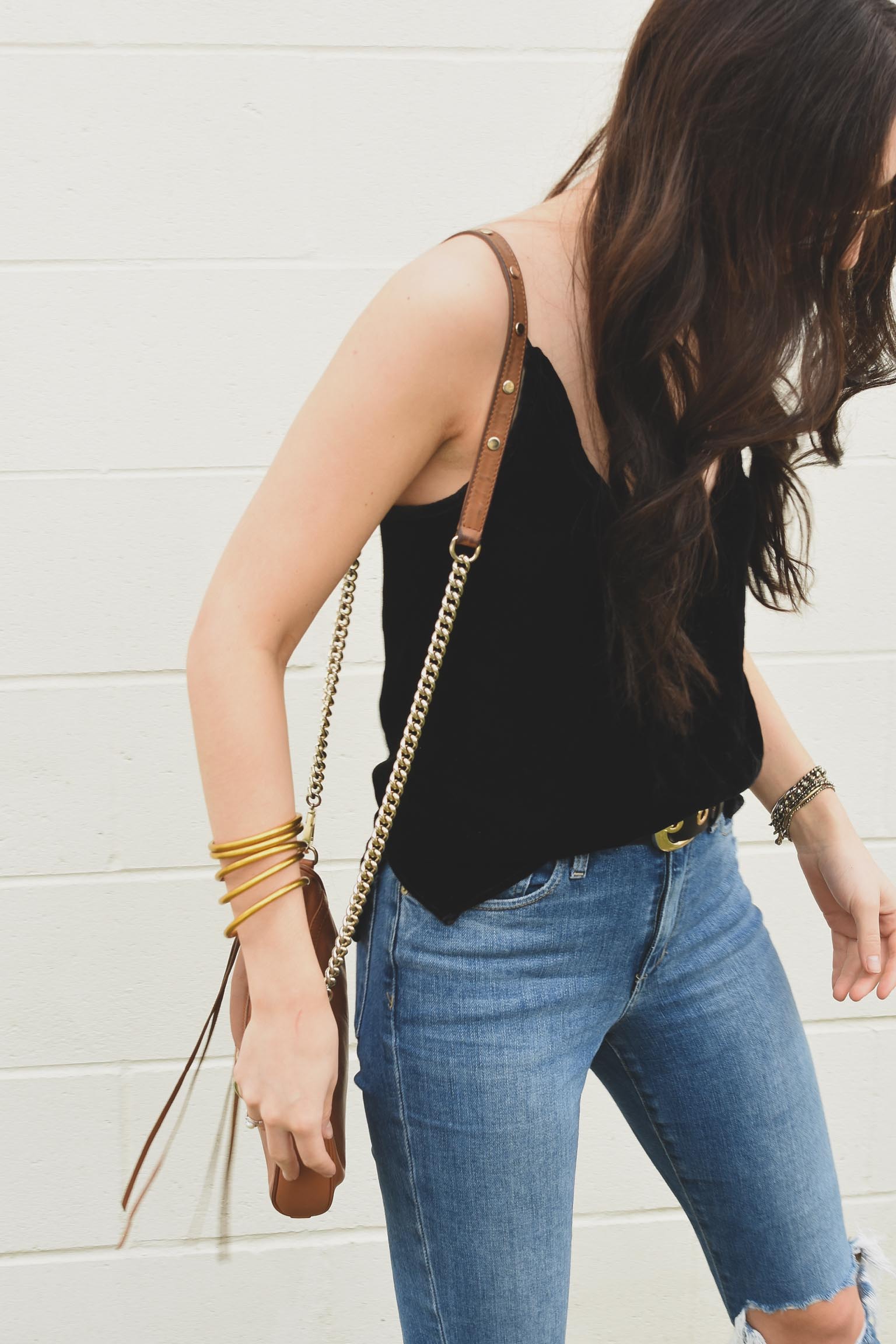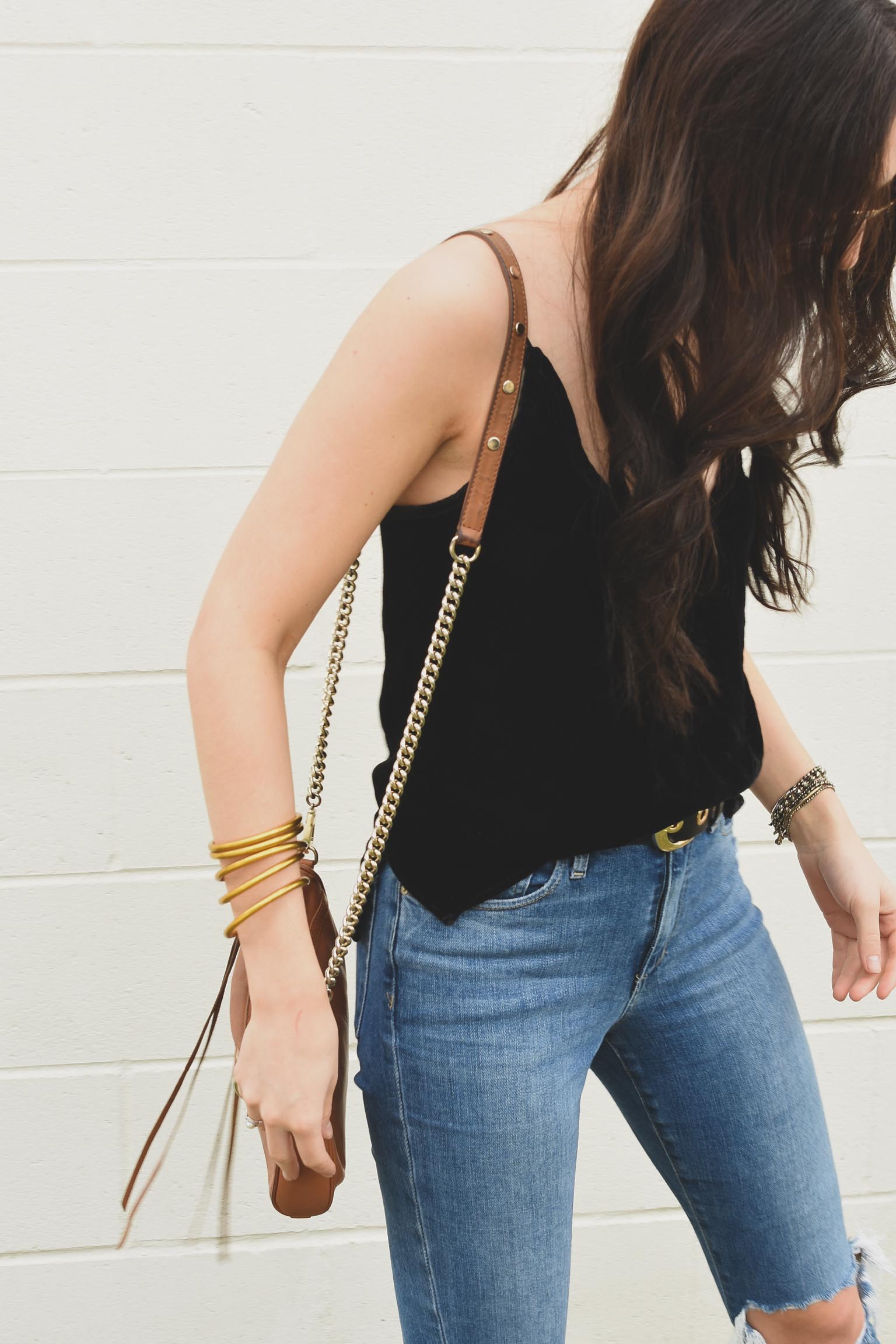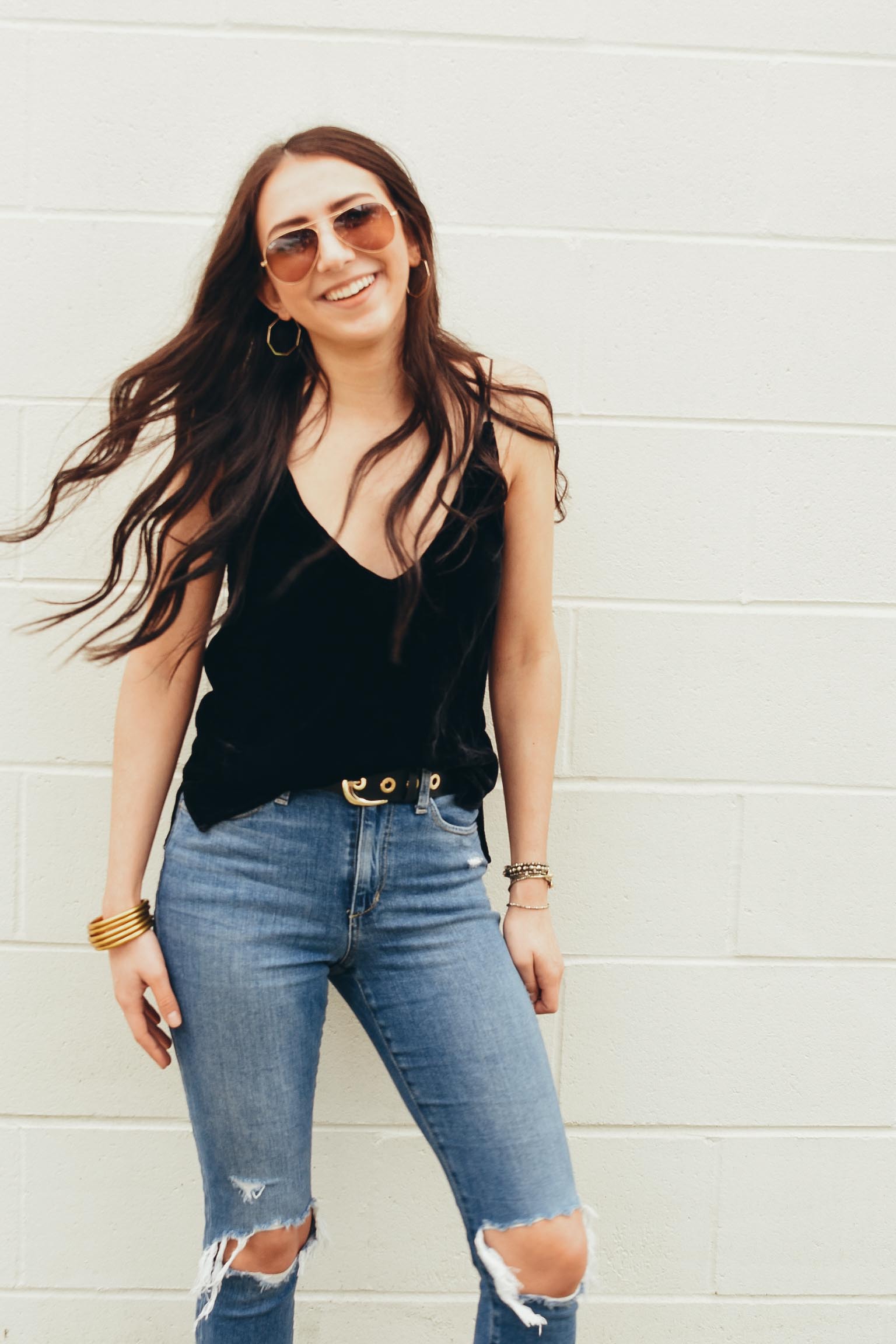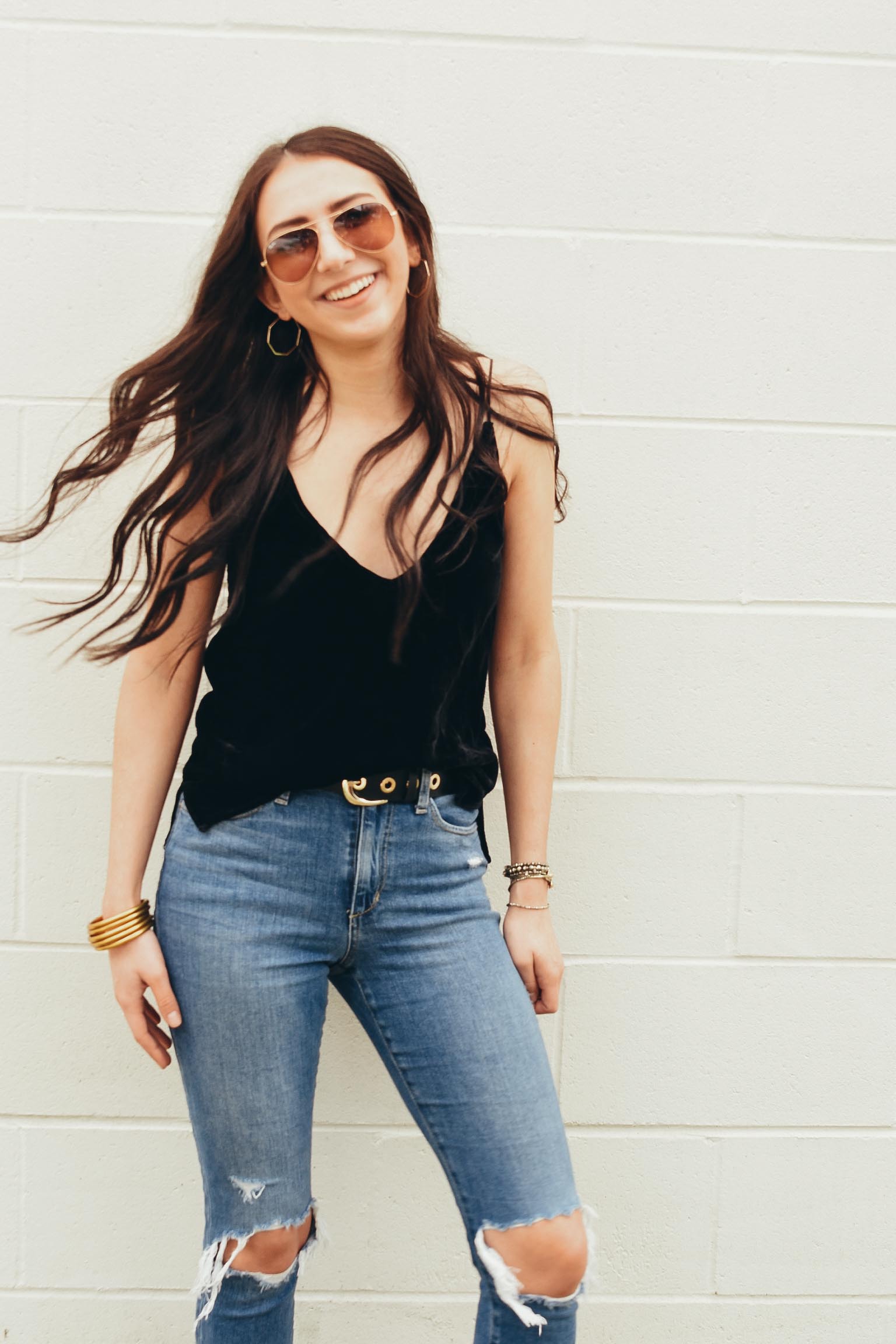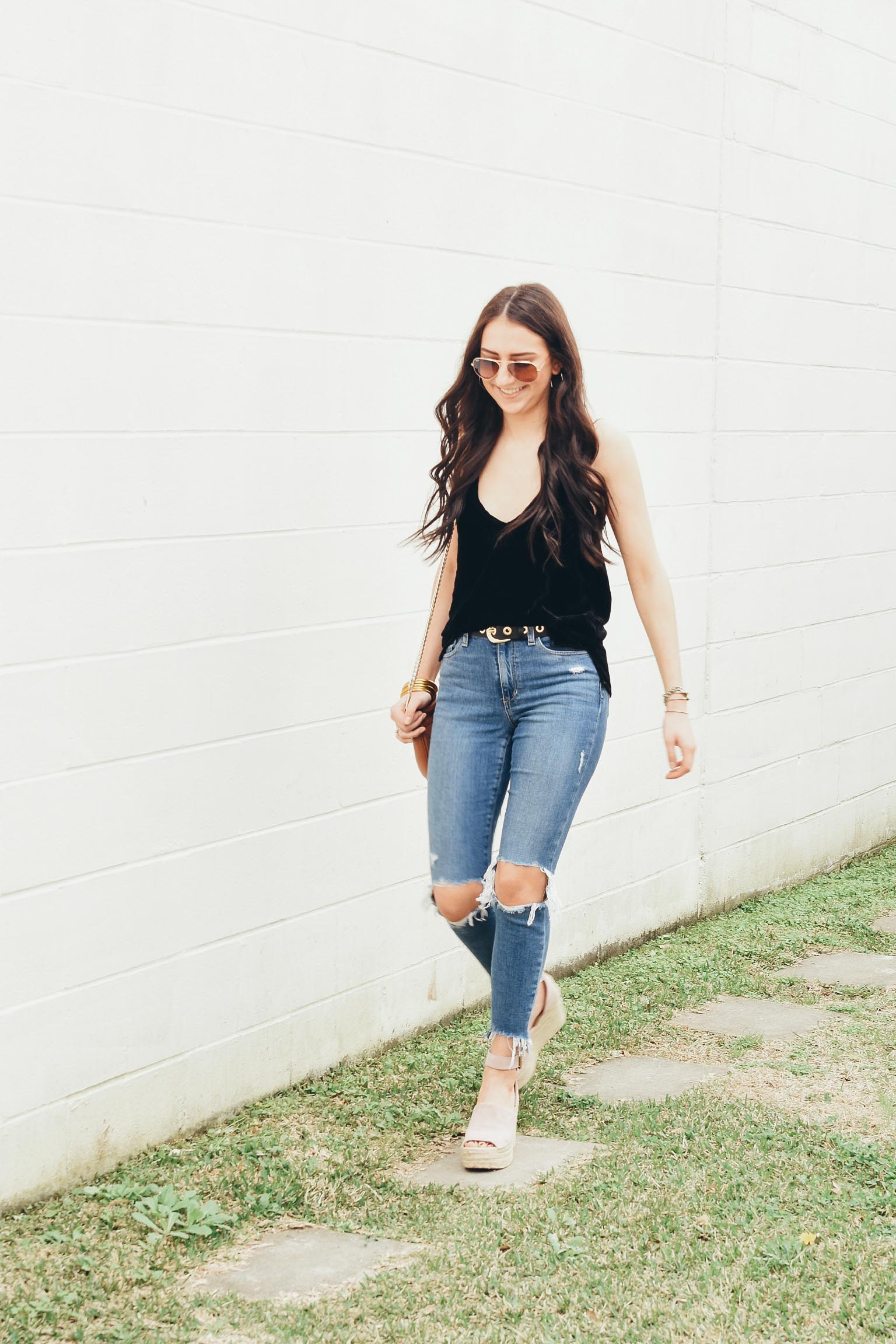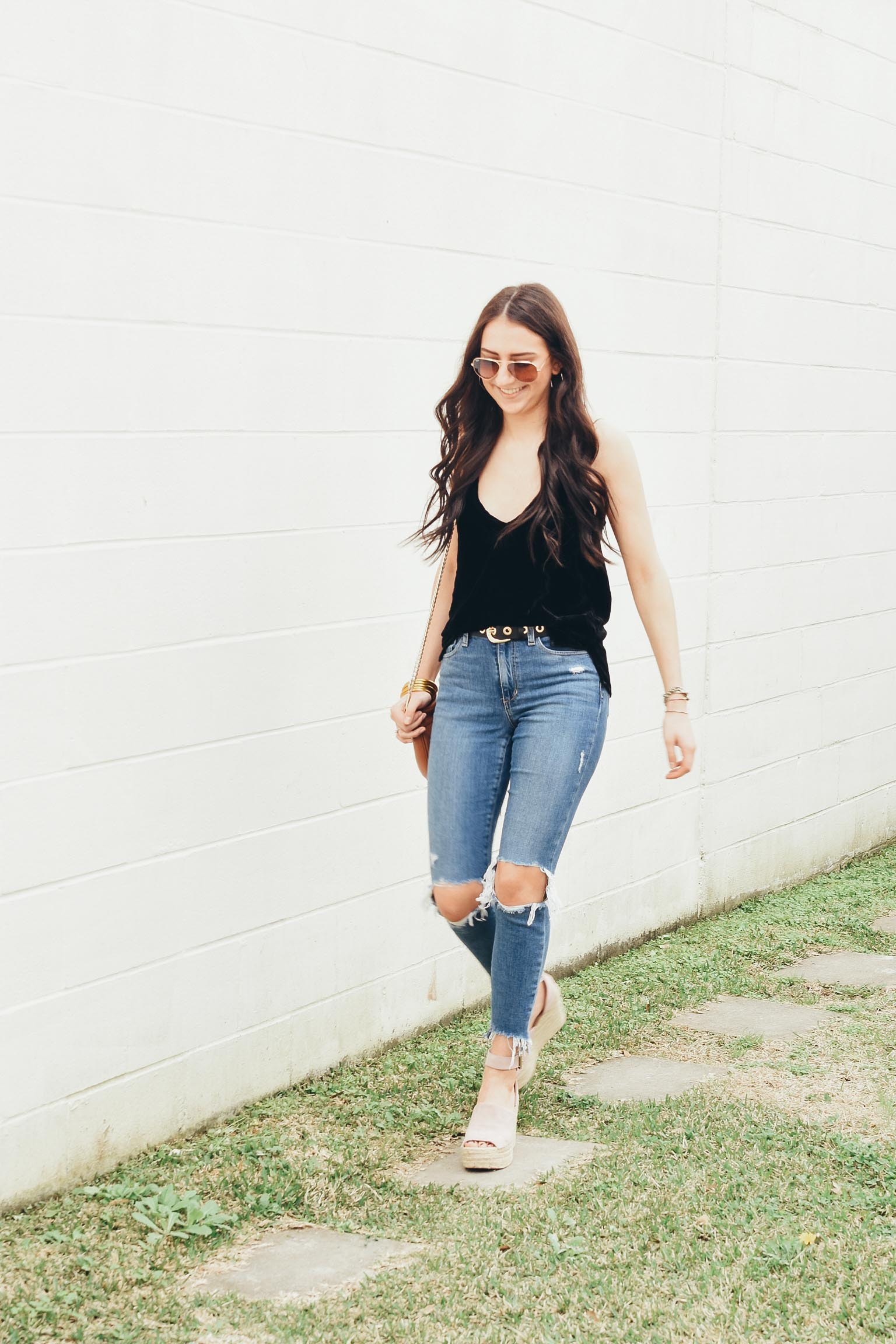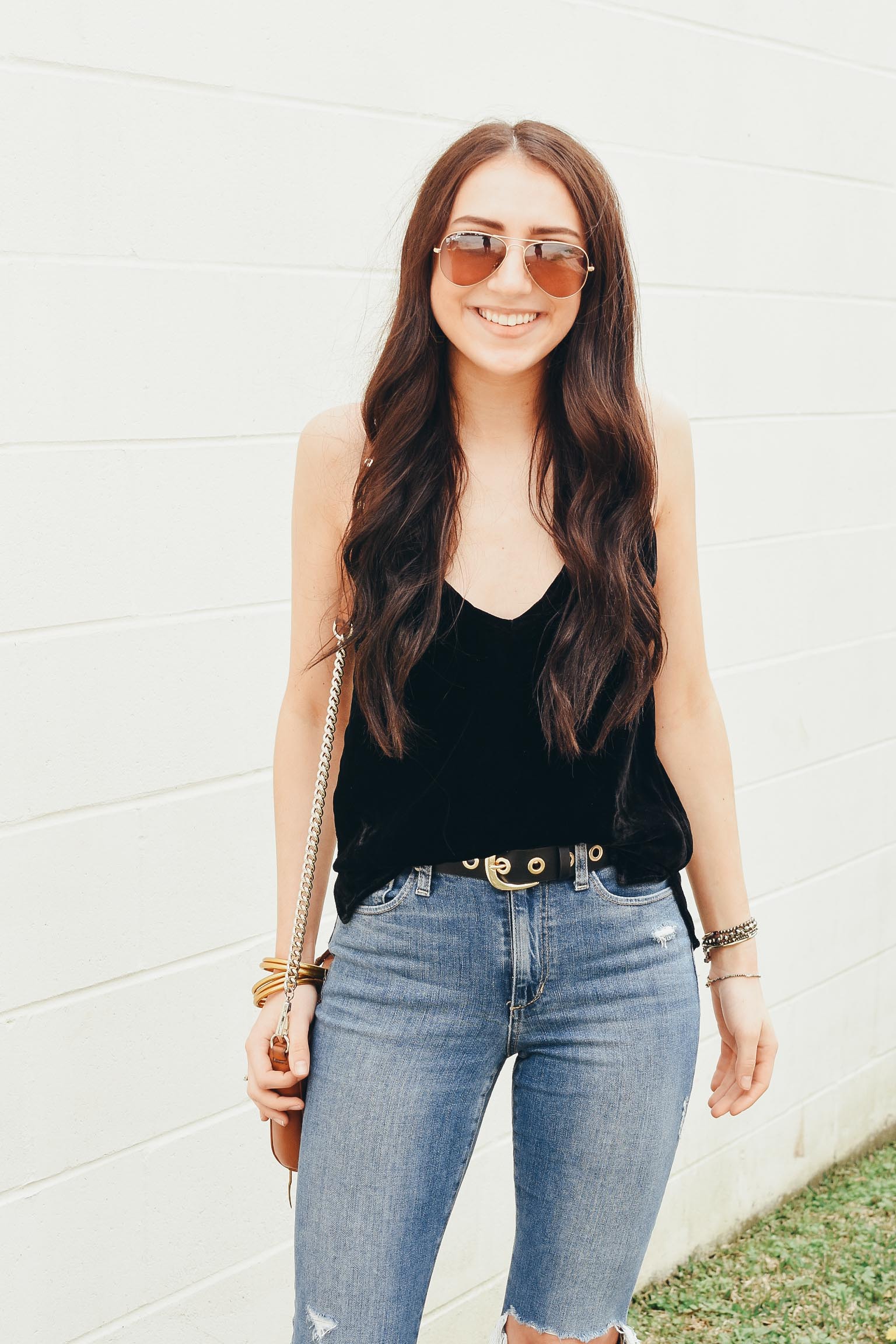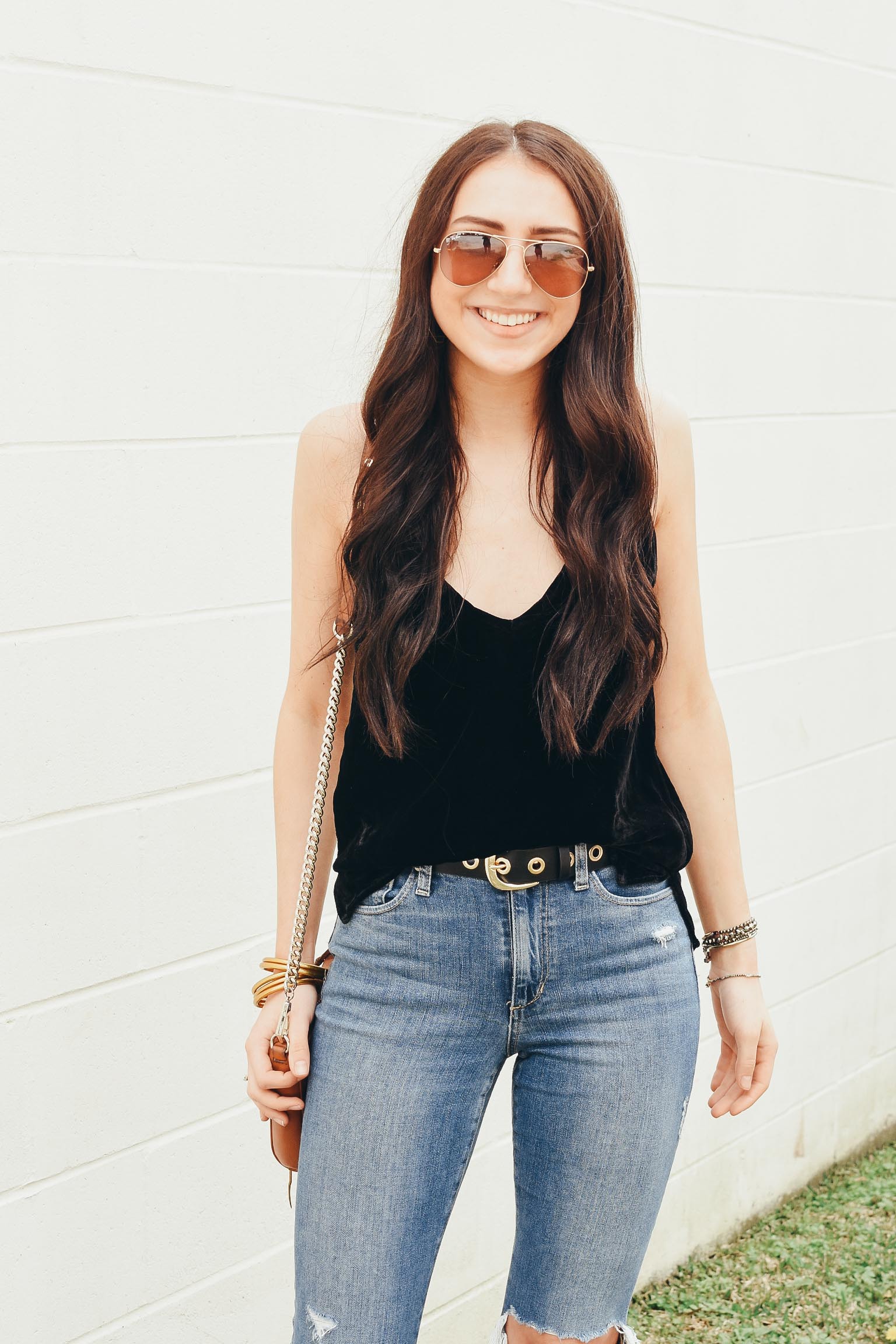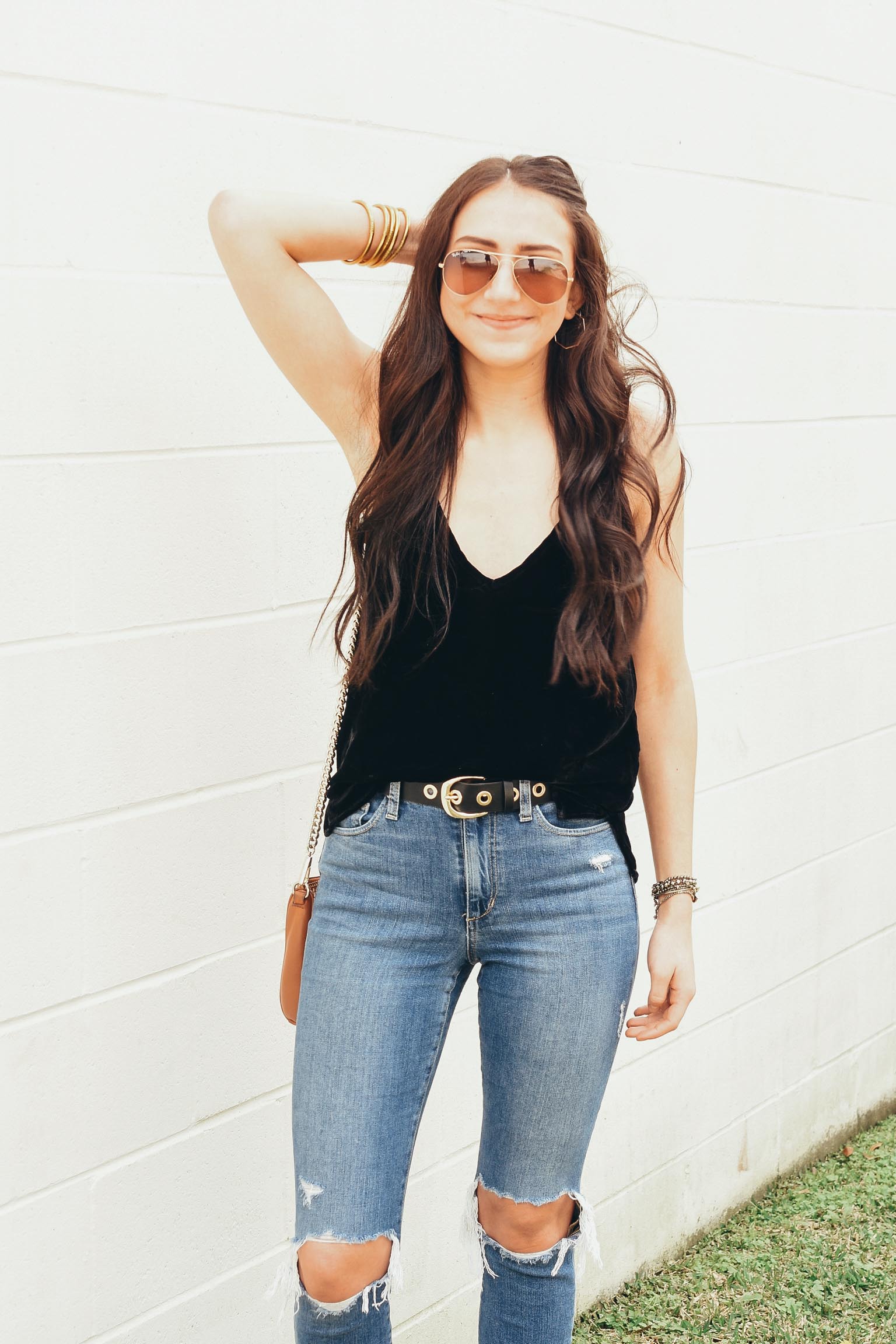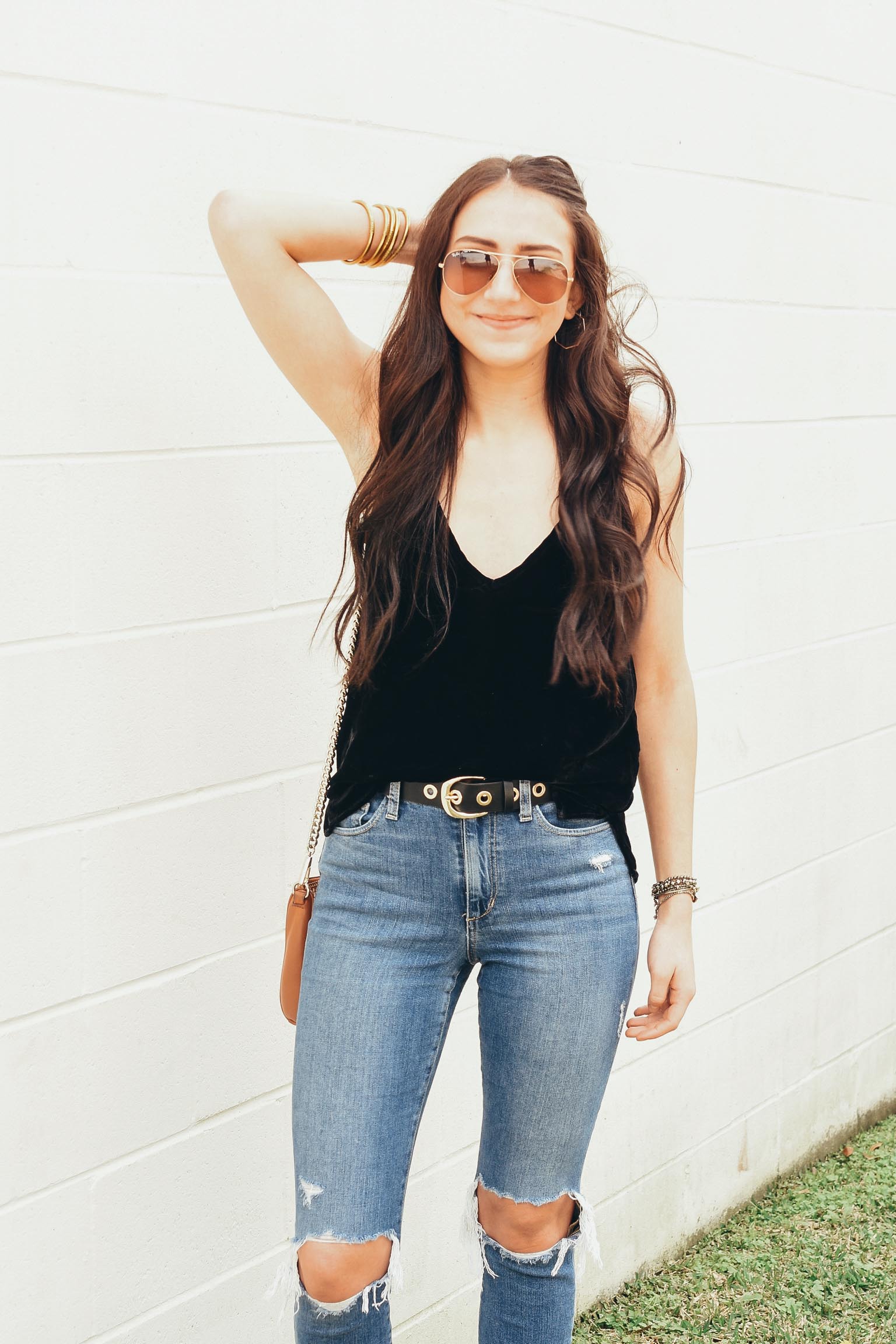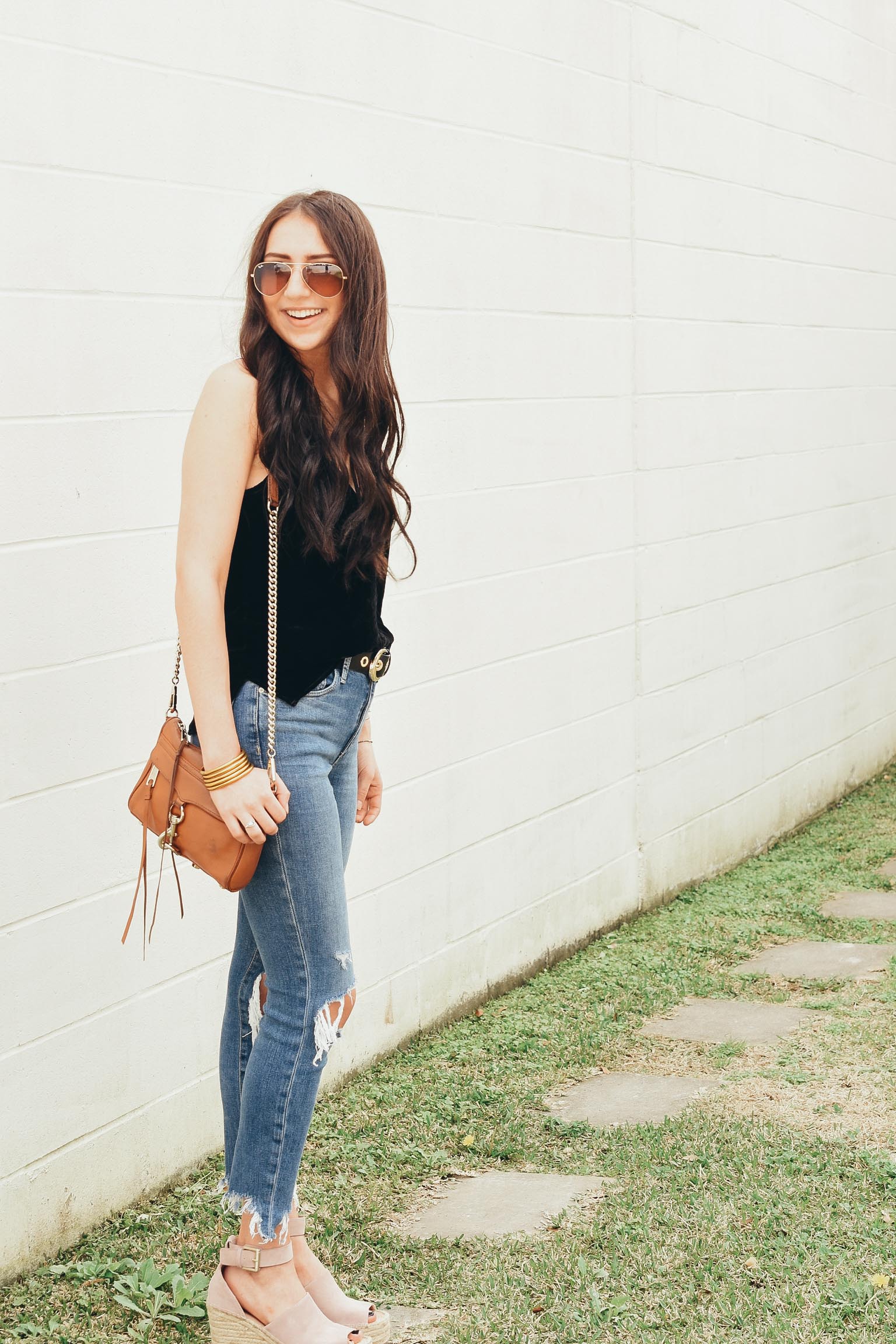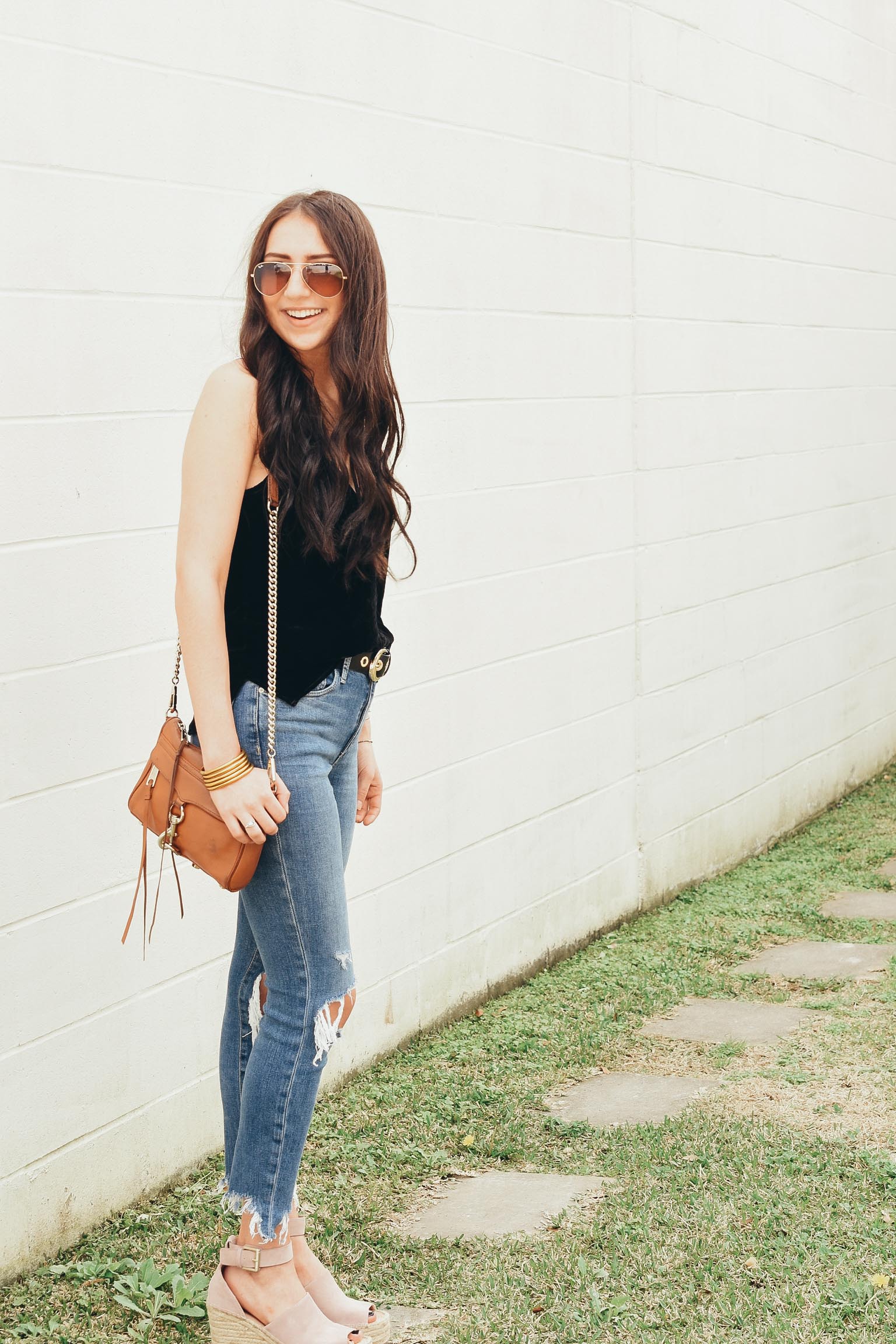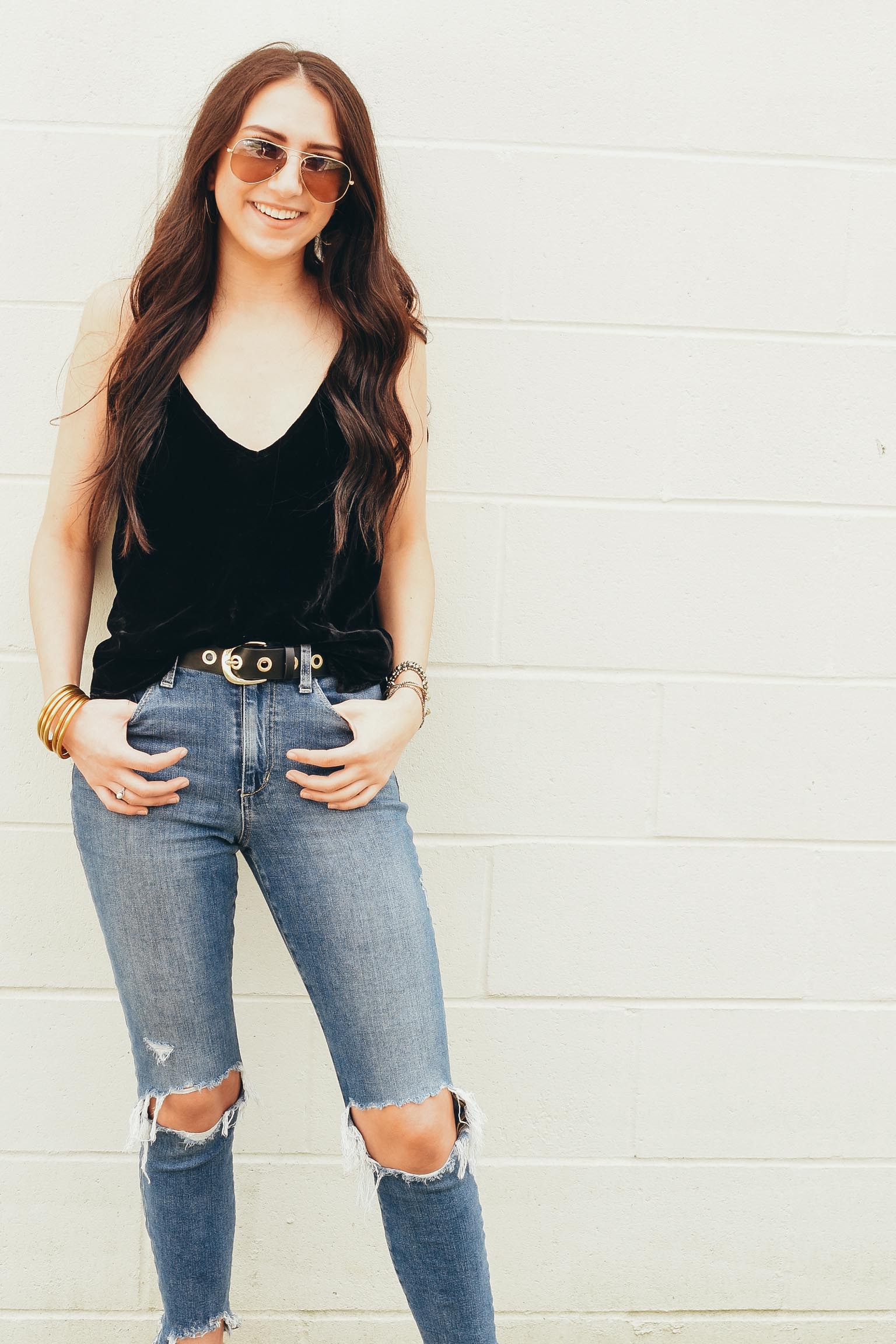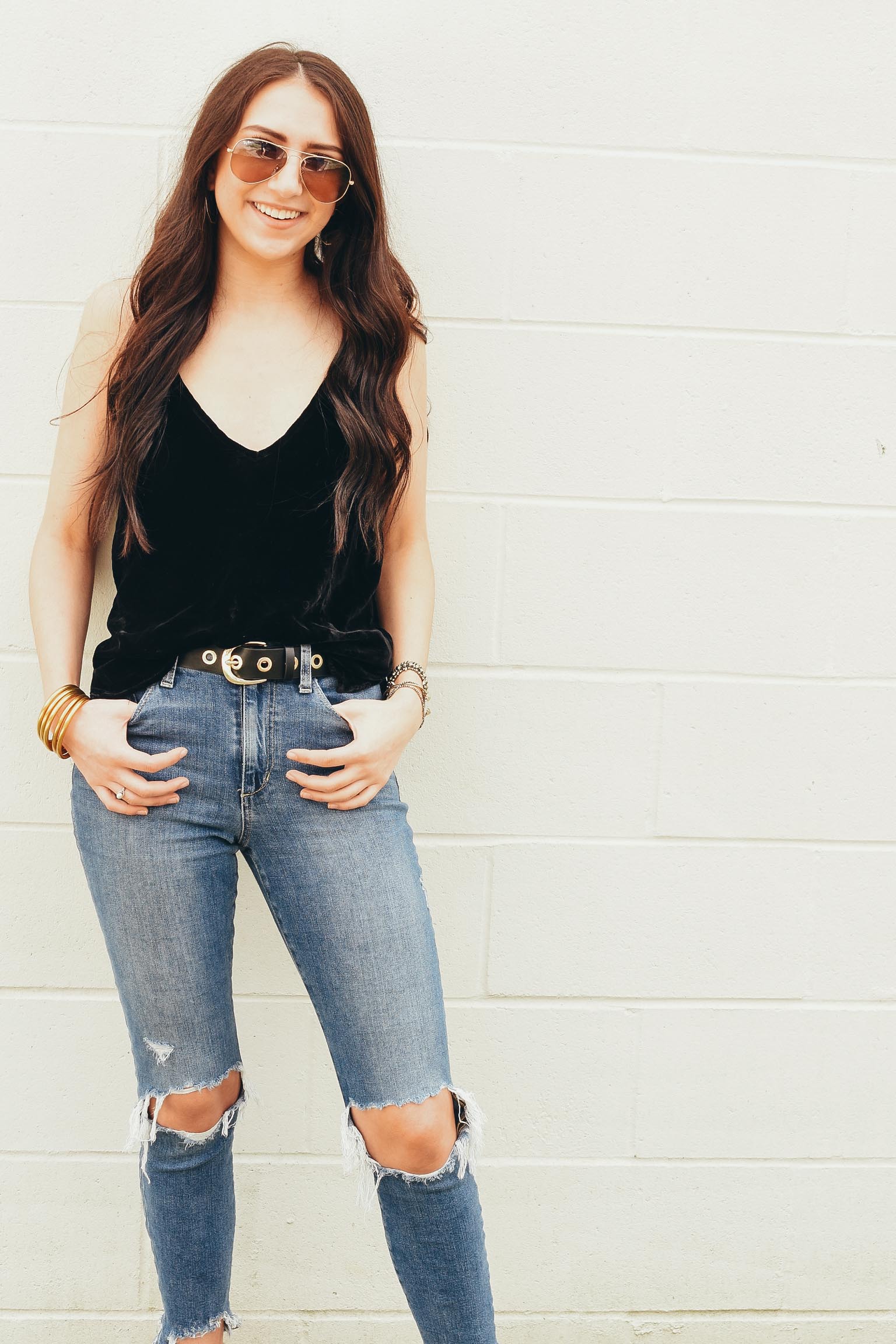 It's gettin hot over here. I know the rest of the country probably isn't experiencing this spring warmth that us Southerners are having, but hey I am here for it. This awkward transition season always has me questioning what's "ok" for me to wear.. jeans? Yeah I guess so. White? Obvi (I never follow that rule because white is my favorite color). Straw wedges? Hmmmmmm. Velvet tops? EH idk. Today I'm gonna break a few rules and look good while doin em.
Let me just start with an update on my life: I am broke and I am a shopaholic. There's too many good sales going on right now for amazing winter pieces I can stock up on for next year and waayyy too many beautiful spring styles coming out. I can't help myself! When I laid my eyes on these beautiful, pink, straw wedges I knew I had to have them. I'll admit, they're pricey but so worth it! If you wanna snag last years colors here's a few on sale in limited sizes (here, here and here).
I wanted to do something a little fun with this outfit so I paired a velvet cami (which I am in love with btw please go get yourself one you will wear it ALL THE TIME), my favorite distressed jeans (on sale right now), and a statement belt. The end result: a wintery/springy basic but super put together look.
Velvet camis go with almost anything! You could easily style this with some fun printed pants and platforms, a simple skirt, or even white jeans to bring it into spring.
Is there any winter pieces into your closet you wish that you could style into the spring? Comment down below and let's figure out some new ways to rock em!
Madison