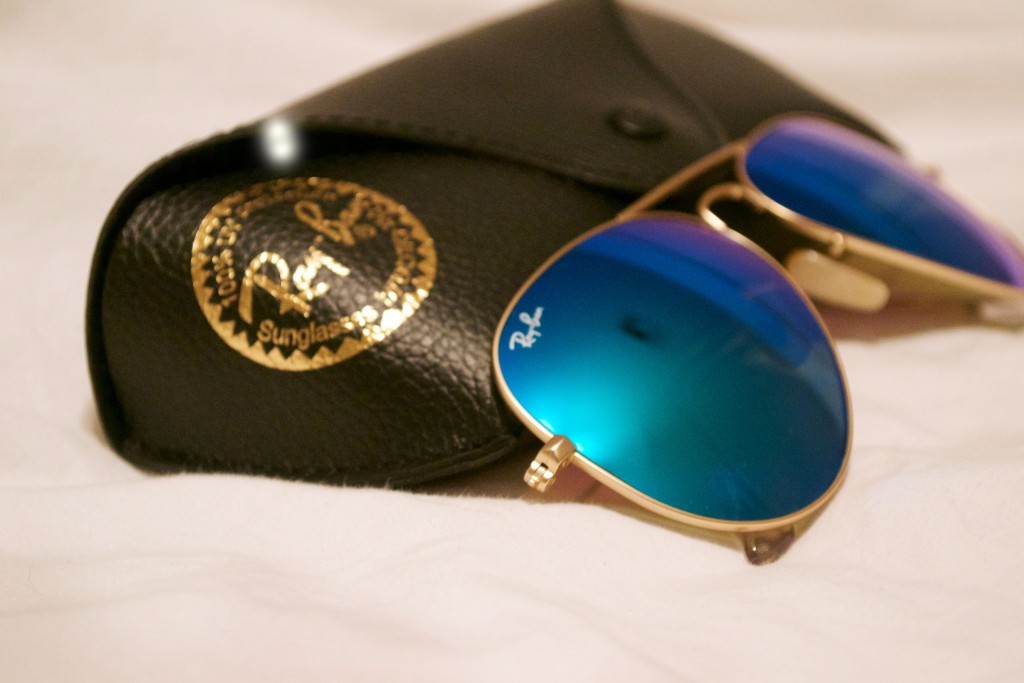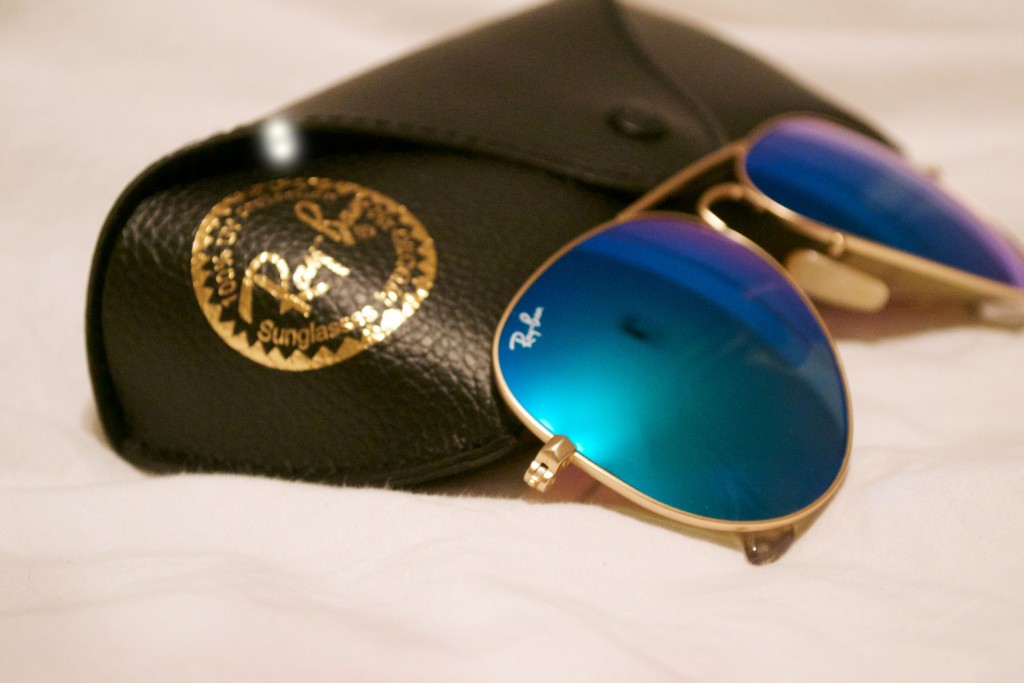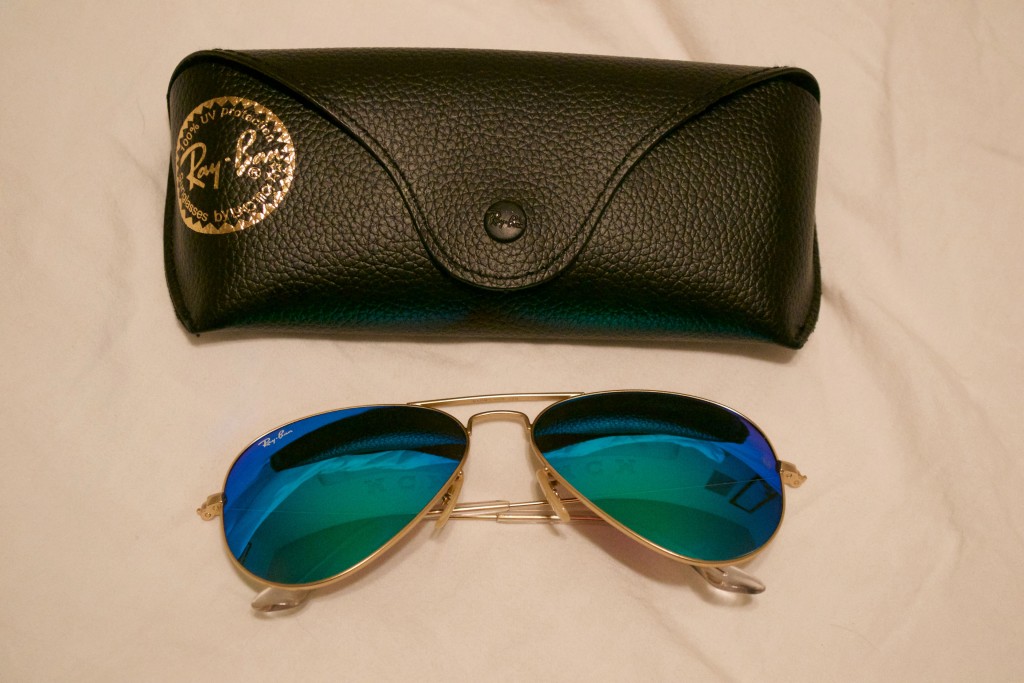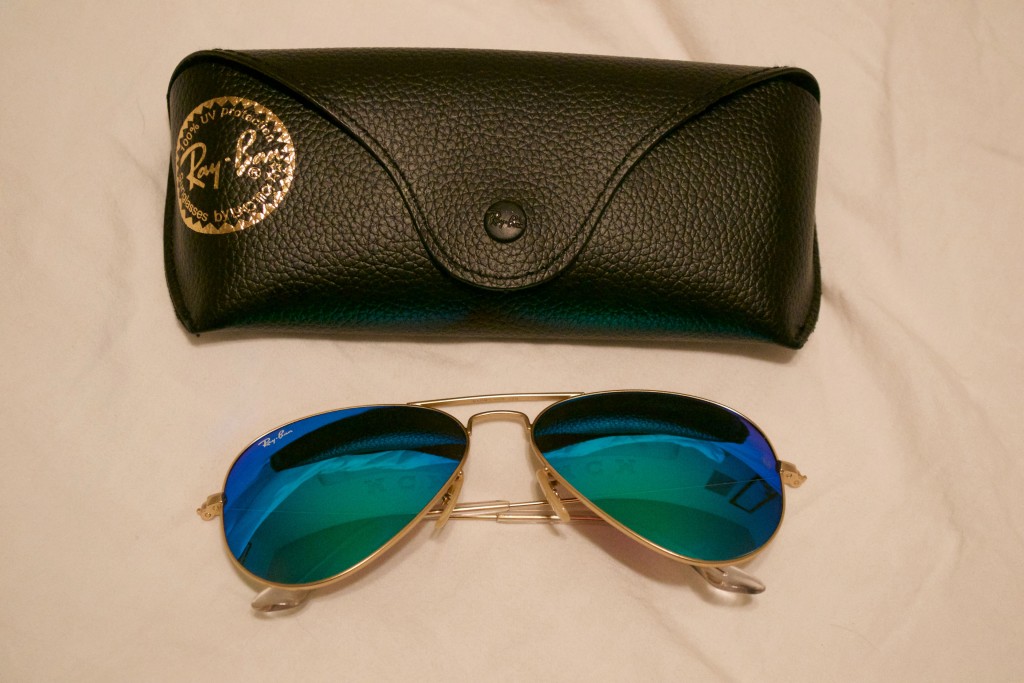 Holy cow, mail day is my favorite thing. When I got home today, I was so overjoyed to see I received these bad boys in the mail! In Maine recently, I broke my Ray Ban Large Aviators with the green lenses and gold frame. I was so devastated. It's a good thing I'm a sunglass hoarder and brought two pairs with me!
I immediately knew I needed to replace the pair I had broken. My aviators are such a staple in my wardrobe– I never leave the house without them! They provide sun protection and style! I hopped onto eBay and ended up finding a new pair in the box and everything for $70! How crazy is that? I'm super into eBay, so I have some strategies I use to win bids (lol eBay ain't no joke!) and they helped me win this pair!
Now onto the specs: these are the Ray Ban Large Metal Aviator sunglasses (style number RB3025) with green flash lenses. And let me just say– I'm so so in love. They have matte gold frames, which I've never actually seen before, so I thought that was unique. The large aviator style is the perfect size for my face (I wouldn't say I have a particularly big or small face, but normal size). I'm loving how much glam they add to any look. They are the perfect accessory to top off any summer look. Ugh I'm seriously imagining soo many outfits I could make with these bad boys. They definitely grab attention!
If you're in the market for a pair of sunglasses, I would 10/10 recommend the Ray Ban Large Aviators. Regardless of what color lenses and/or frame, you'll end up loving them.
Do you have a pair of Ray Ban sunglasses? If so, what kind?