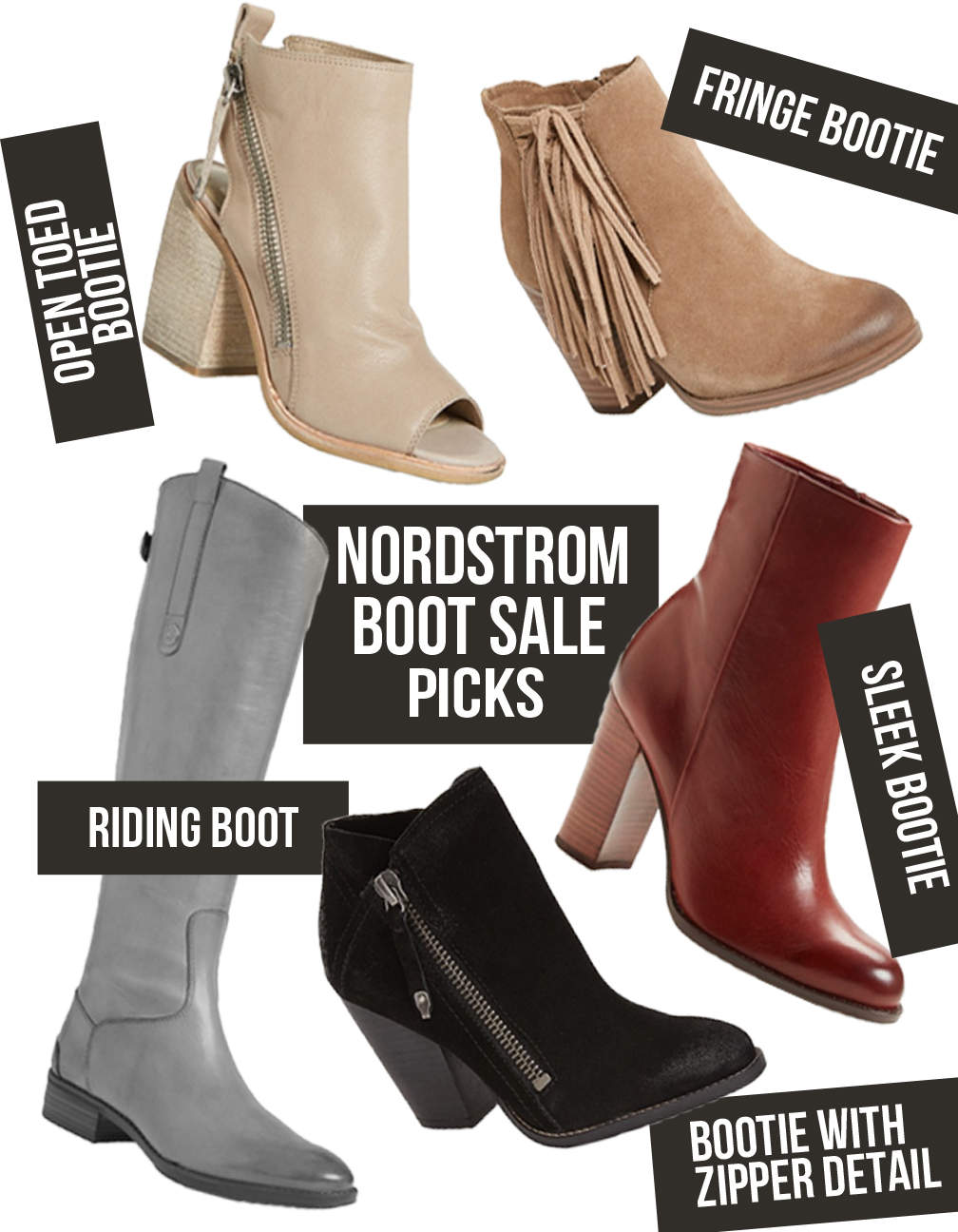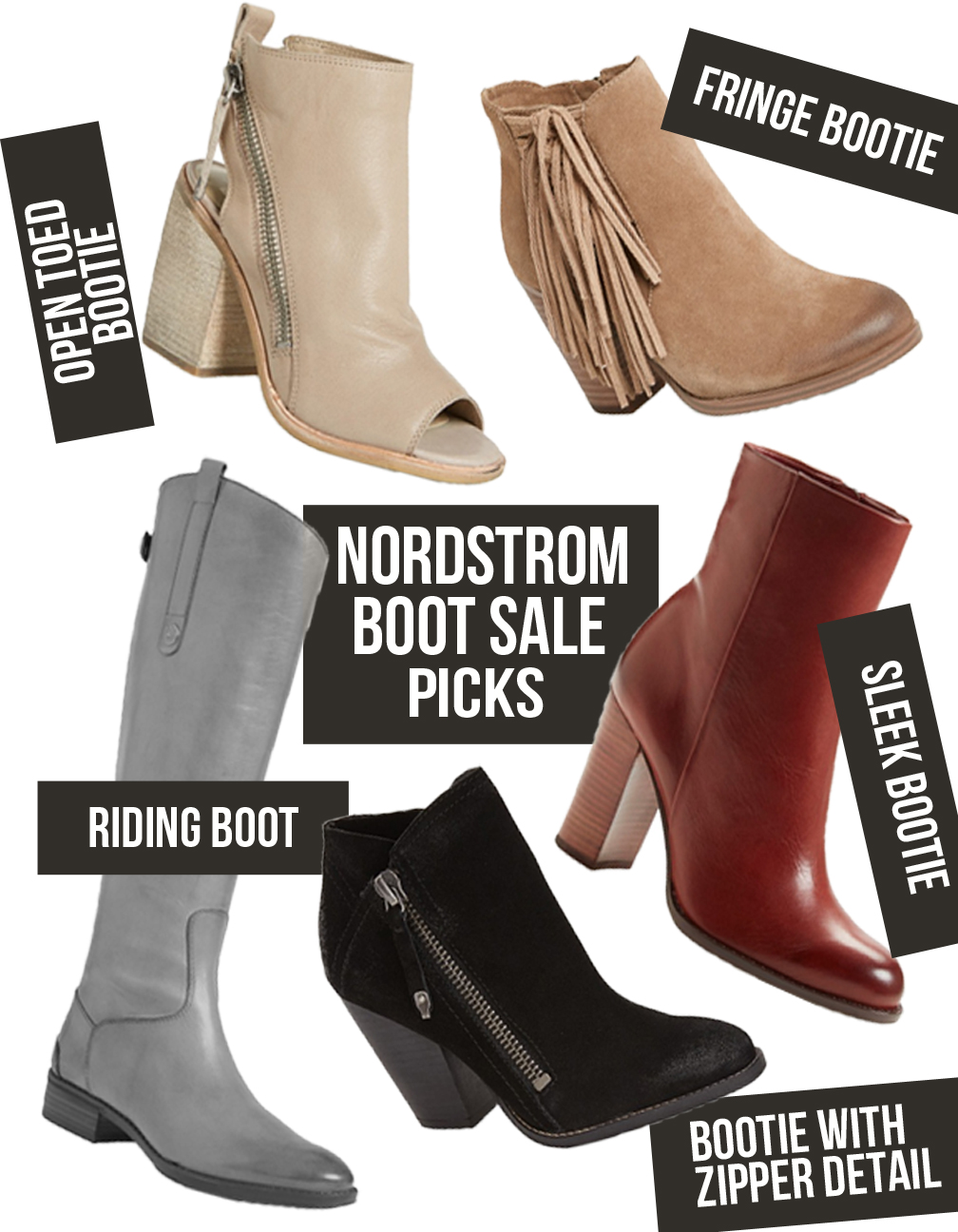 I always love a good pair of riding boots. You can pair them with anything- jeans, leggings, a dress, literally anything. This Sam Edelman pair is so sleek and I love the color options offered (a grey, deep chocolate brown and a chestnut).
Fringe is all the rage this season! These booties are too cute. Fringe would be the perfect addition to any outfit that needs a little spicing up!! This neutral color matches with anything (especially purple and gold).
Dolce Vita makes THE BEST open-toed booties. There was a pair from last year that I went on a man hunt for in September. Unfortunately, I couldn't find them anywhere! These are the closet match I was able to find. I'm loving the zipper detail and this pale nude color makes me swoon.
I have seen quite a few bloggers I follow on Instagram sporting sleek booties similar to these. I loooove the rounded toe these have. I'd pair them with an adorable pair of flair jeans for a 60's-70's vibe.
Every girl needs a solid pair of black booties to wear with anything and everything. Checkout the zipper detail on these (do y'all see a theme? I really love zippers this season). My pair of black booties that I currently own are my absolute go-to for any outfit.
Have any of y'all shopped the Nordstrom boot sale? If so, what are your picks?