SUMMER TYME IN A ROMPER FEELS SO GOOD Y'ALL. Happy to say I am settled in and have been exploring around Fayetteville for some sweet photo spots. I crossed this mural on my first day here and I mentally noted it for a blog post. Don't ya love it? Hah, I always joke with my friends about decaf coffee? There's no point? Coffee = caffeine. Hopefully some of y'all feel me. Before I bore ya, let's skip on ahead to my outfit! Rompers: ya either love em or hate em. I personally am I BIG FAN (for a laugh, check out a vintage post where I also styled a romper). They're the easiest to throw on and go but I feel much more comfortable in a romper than I do a dress? Idk.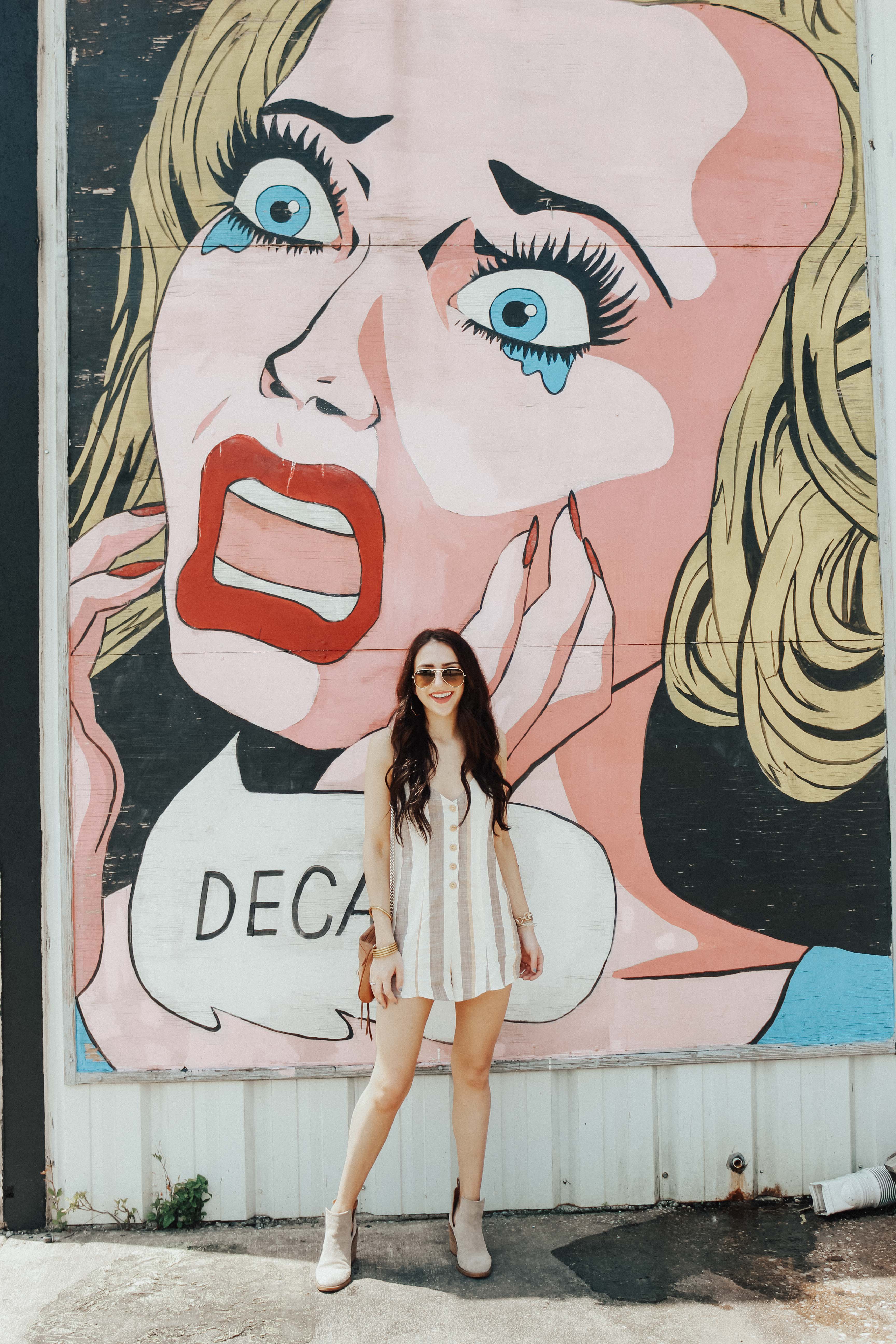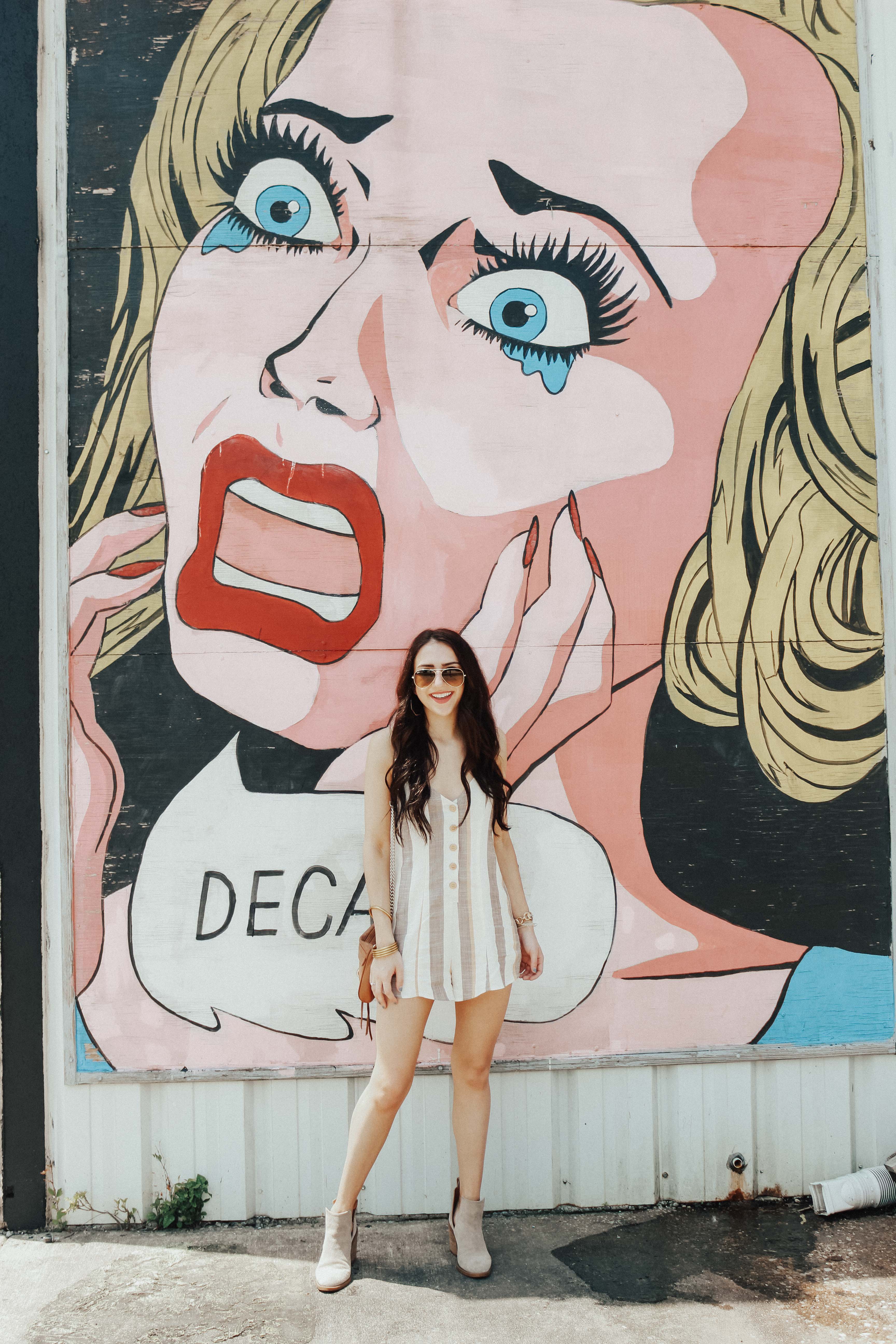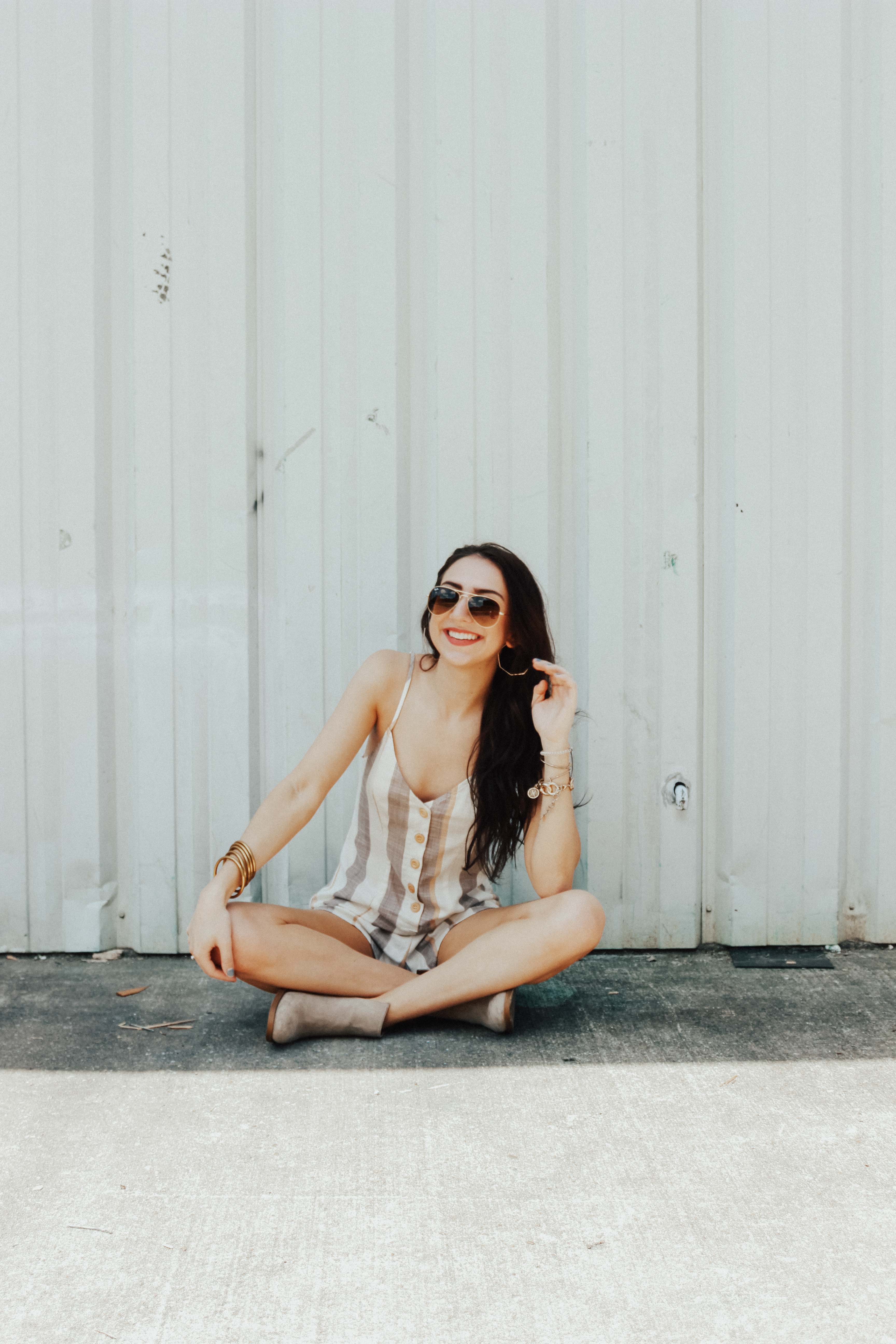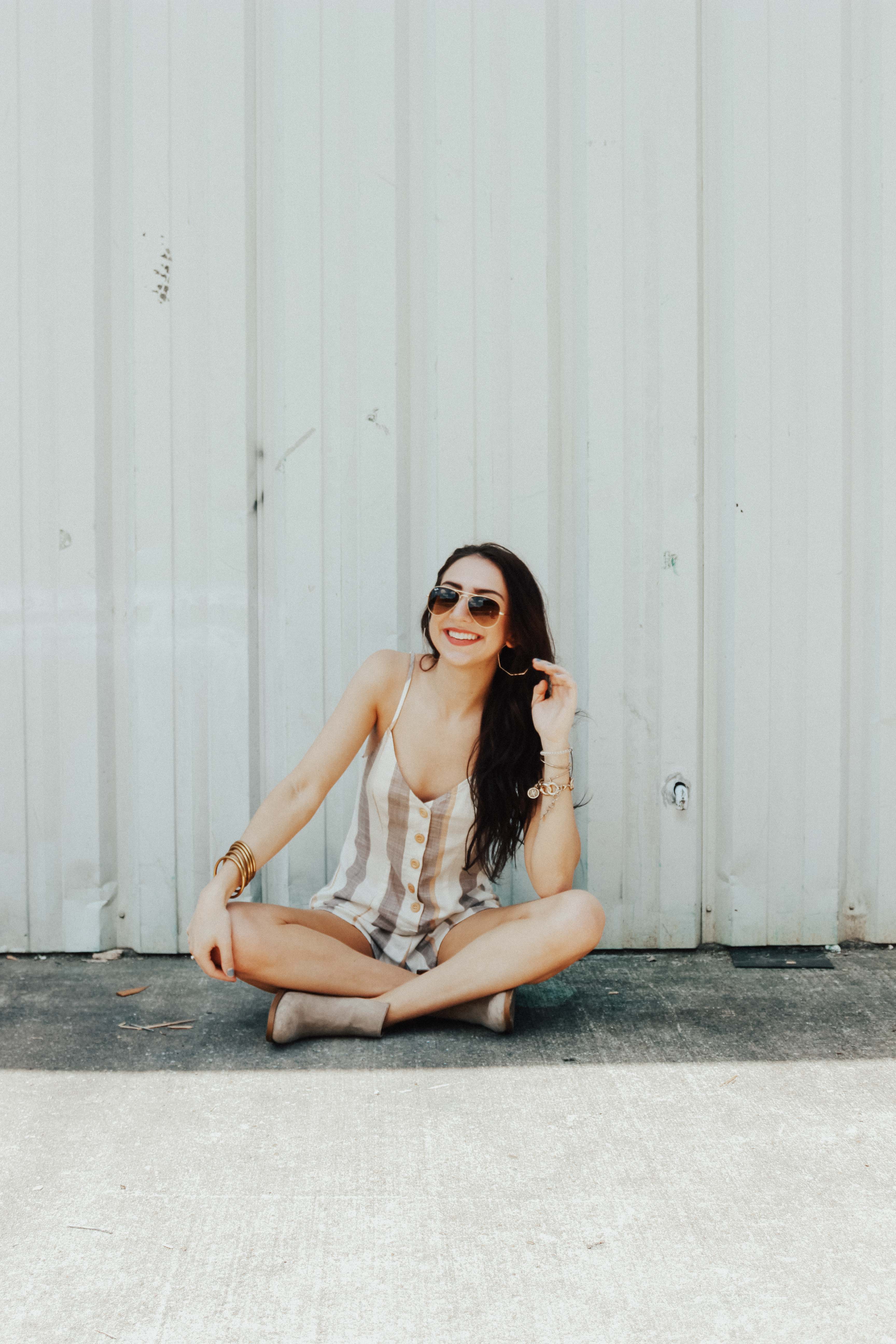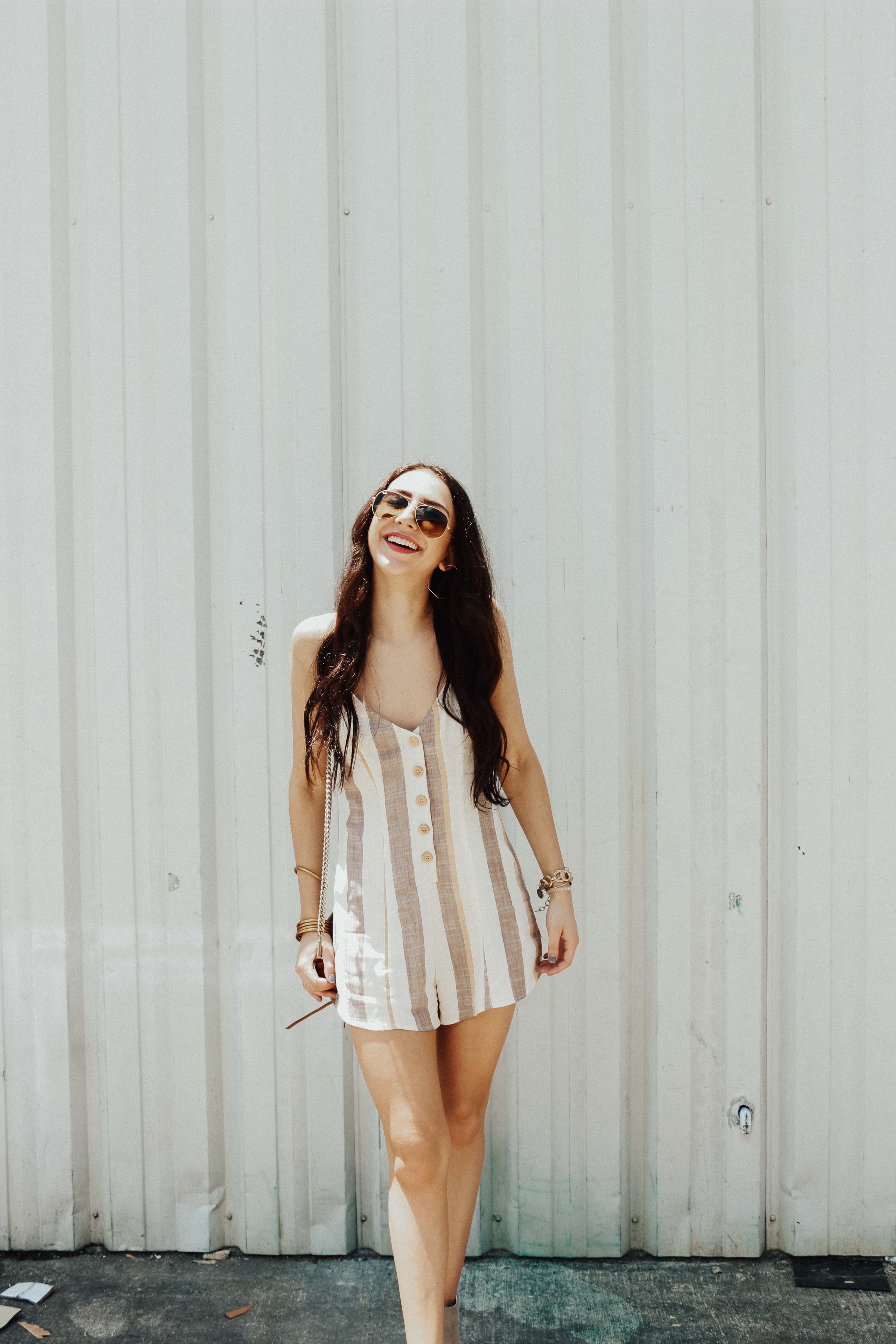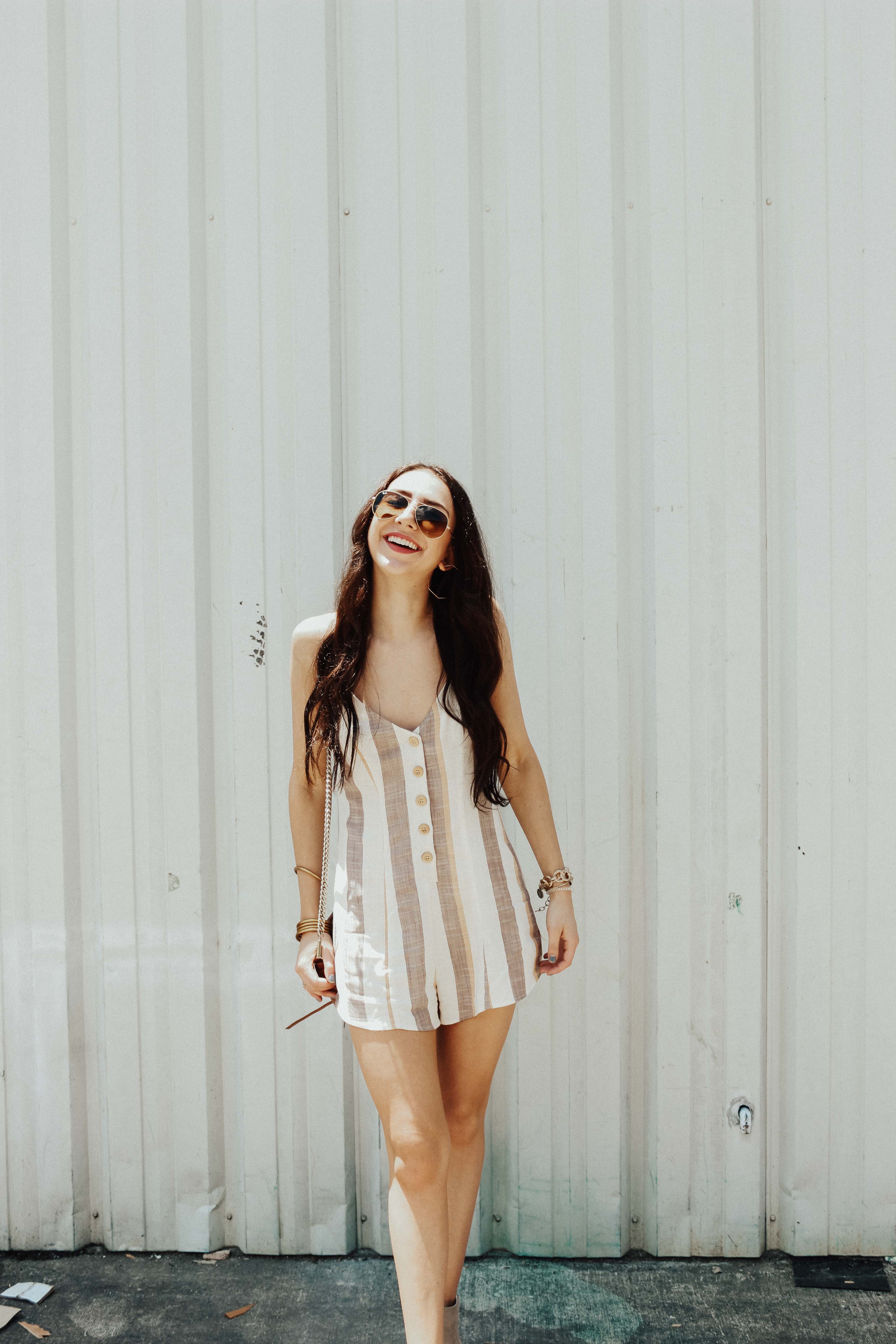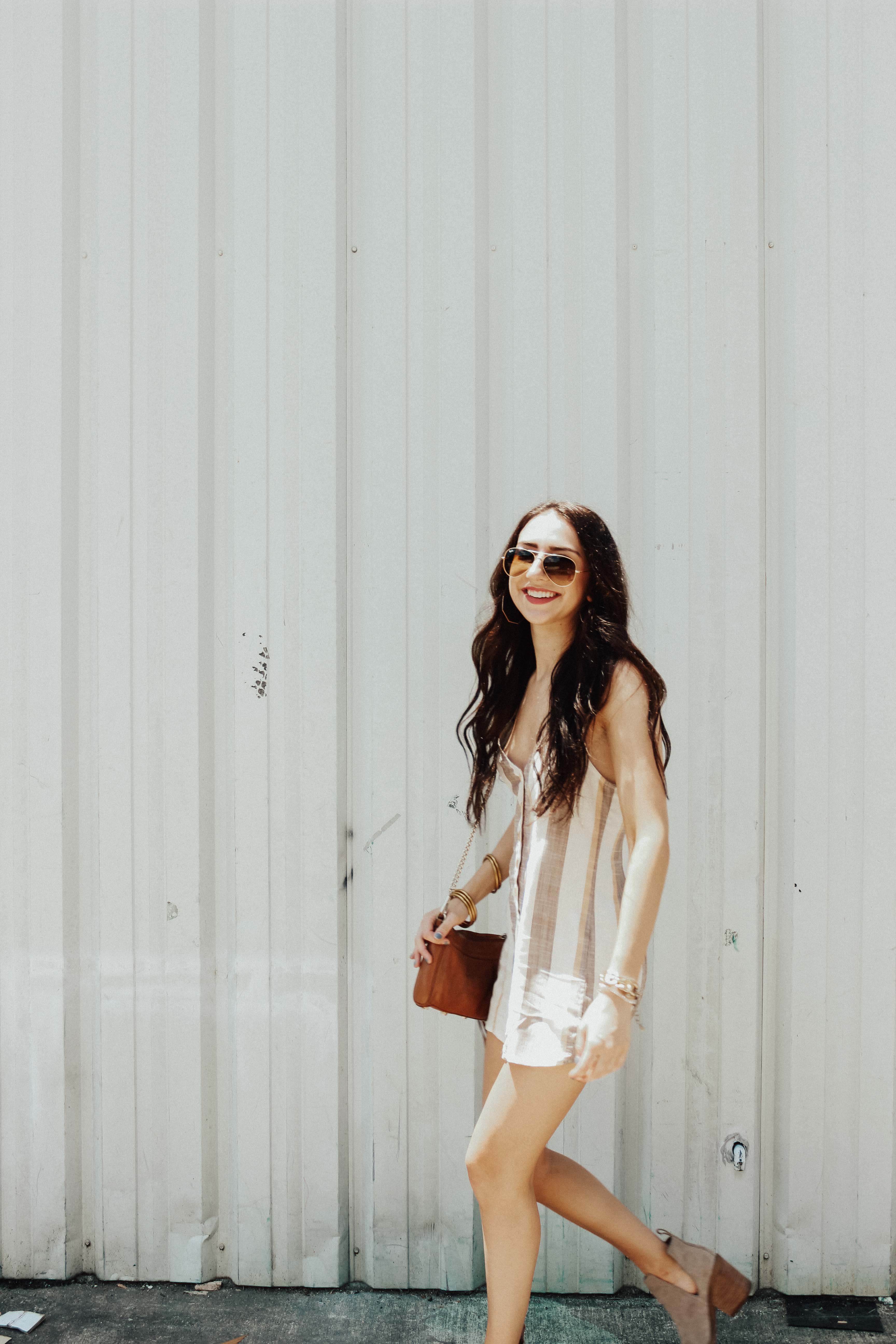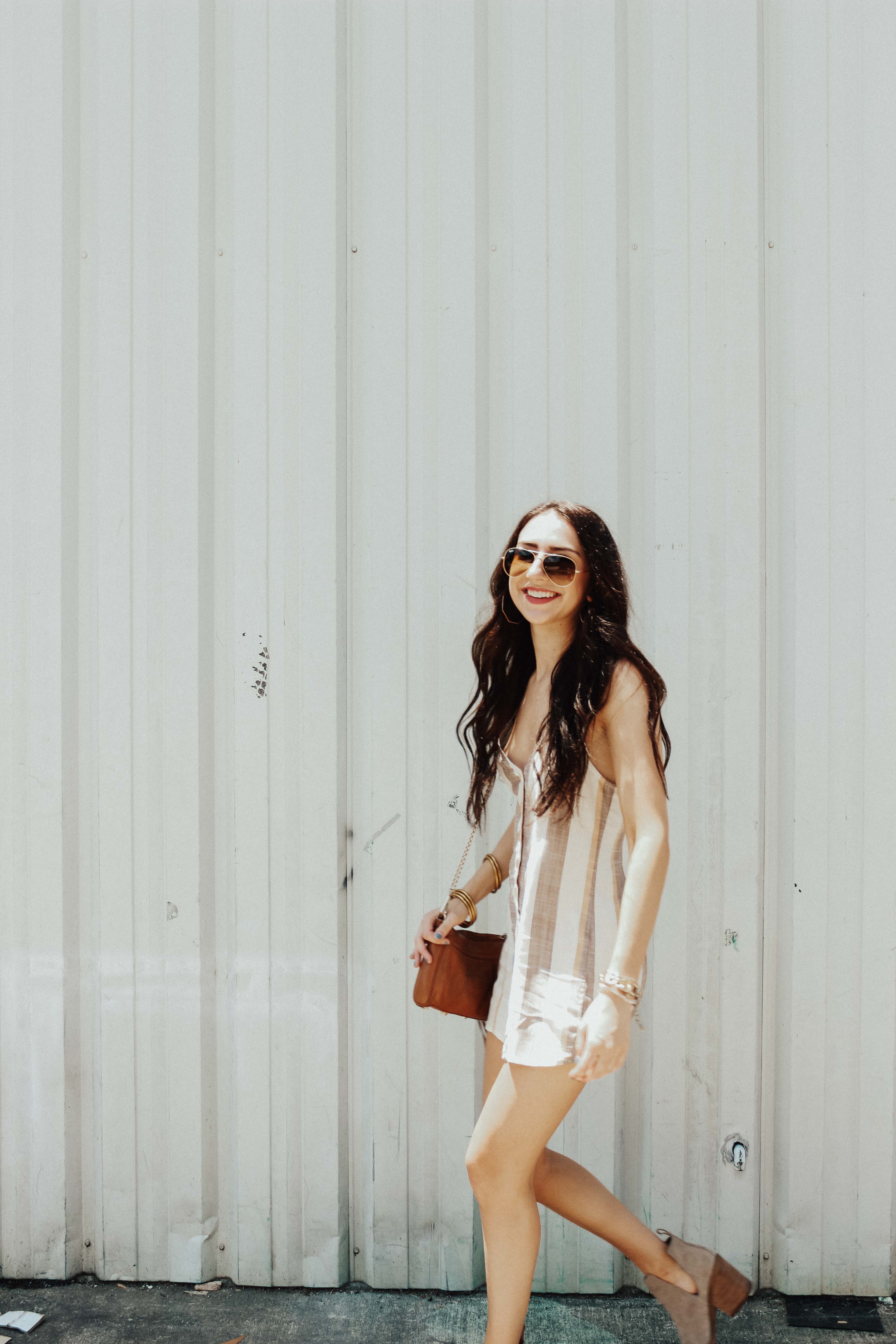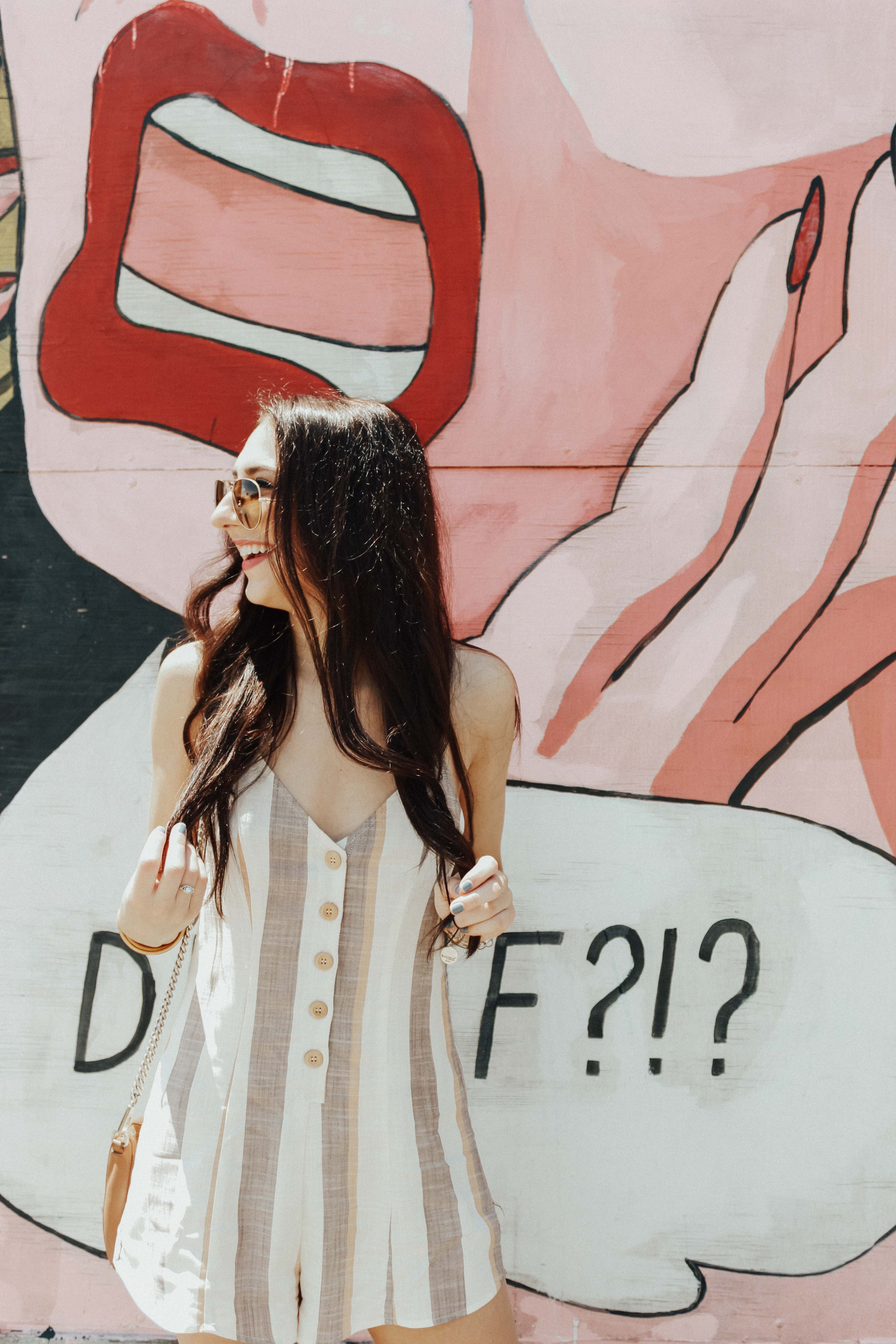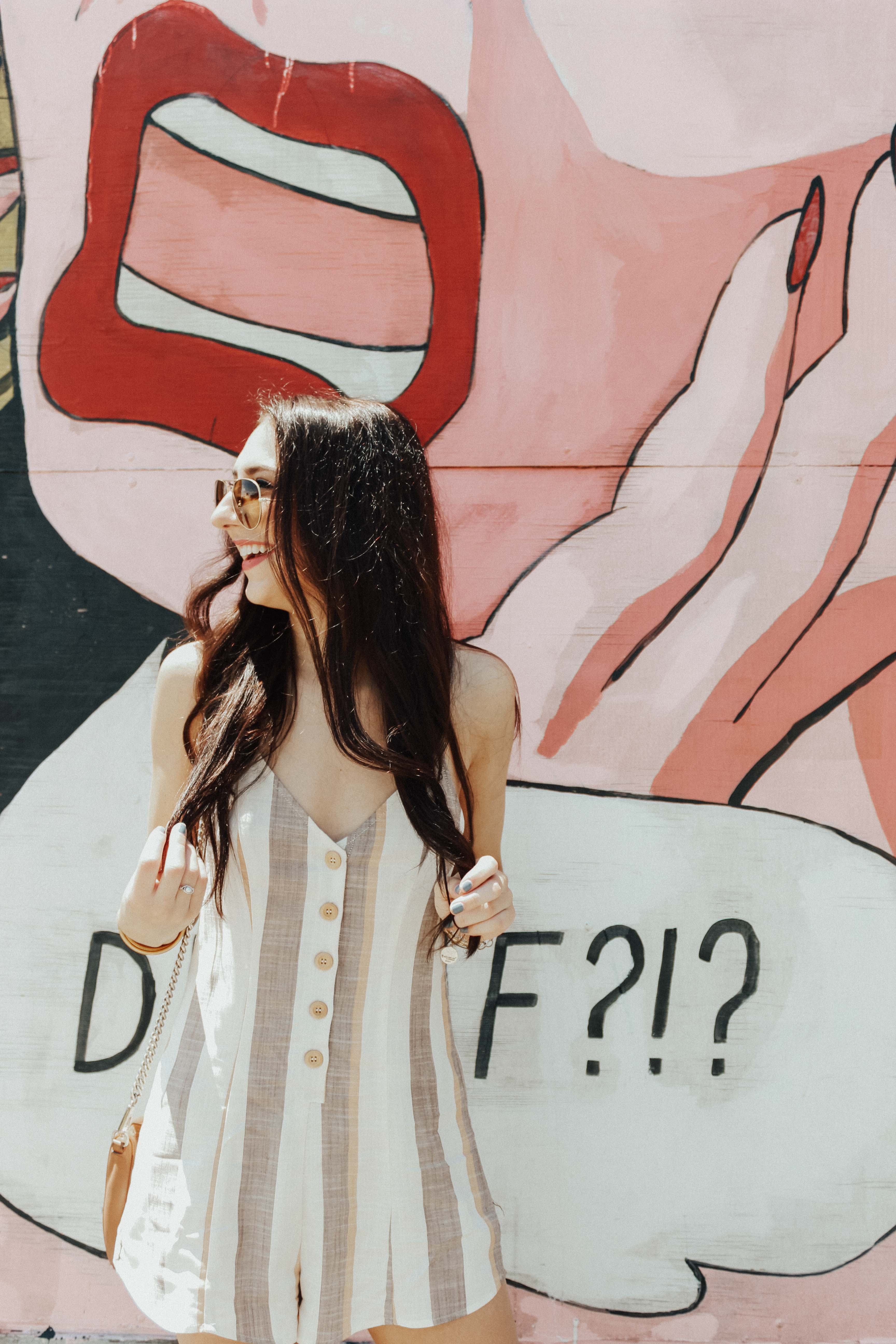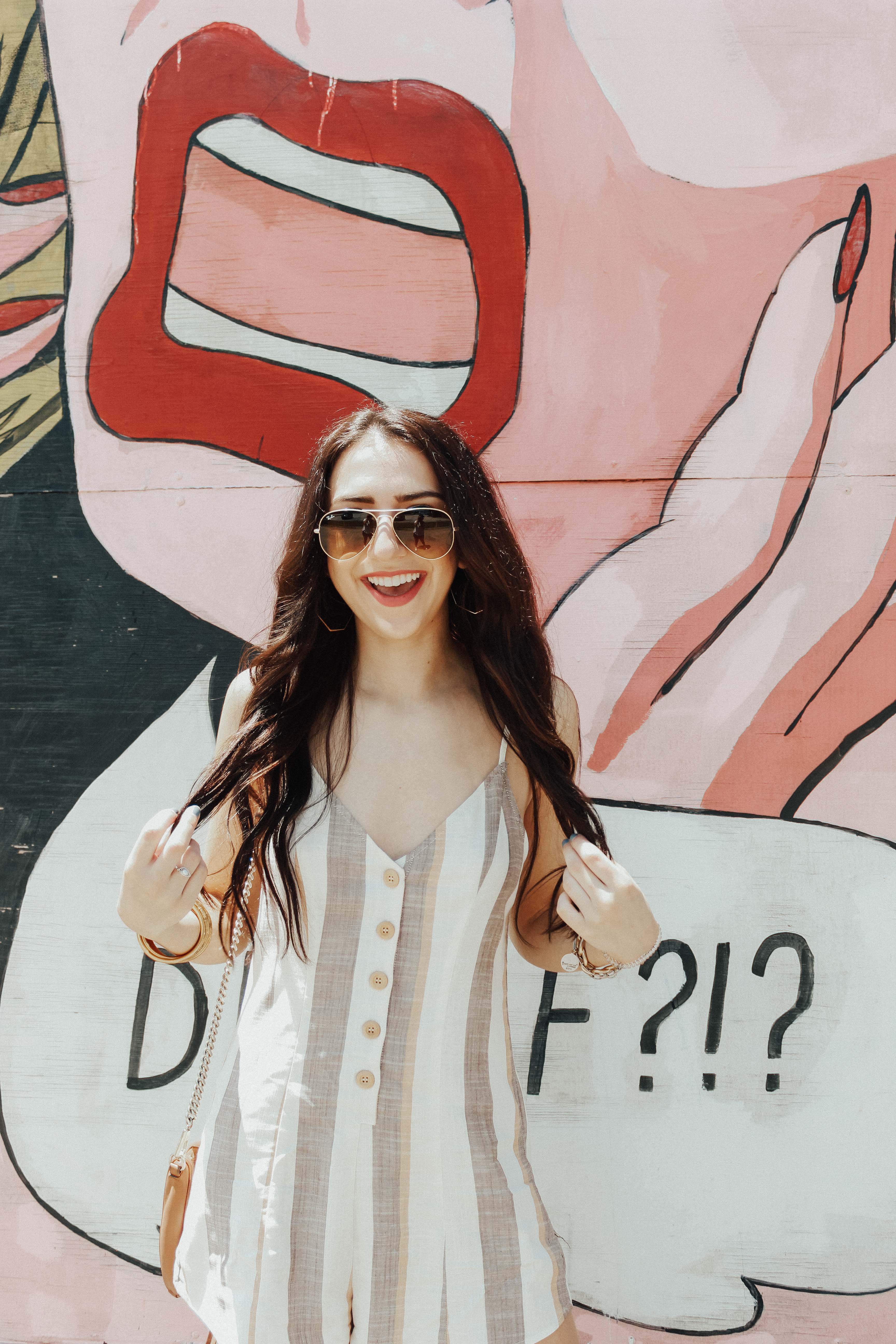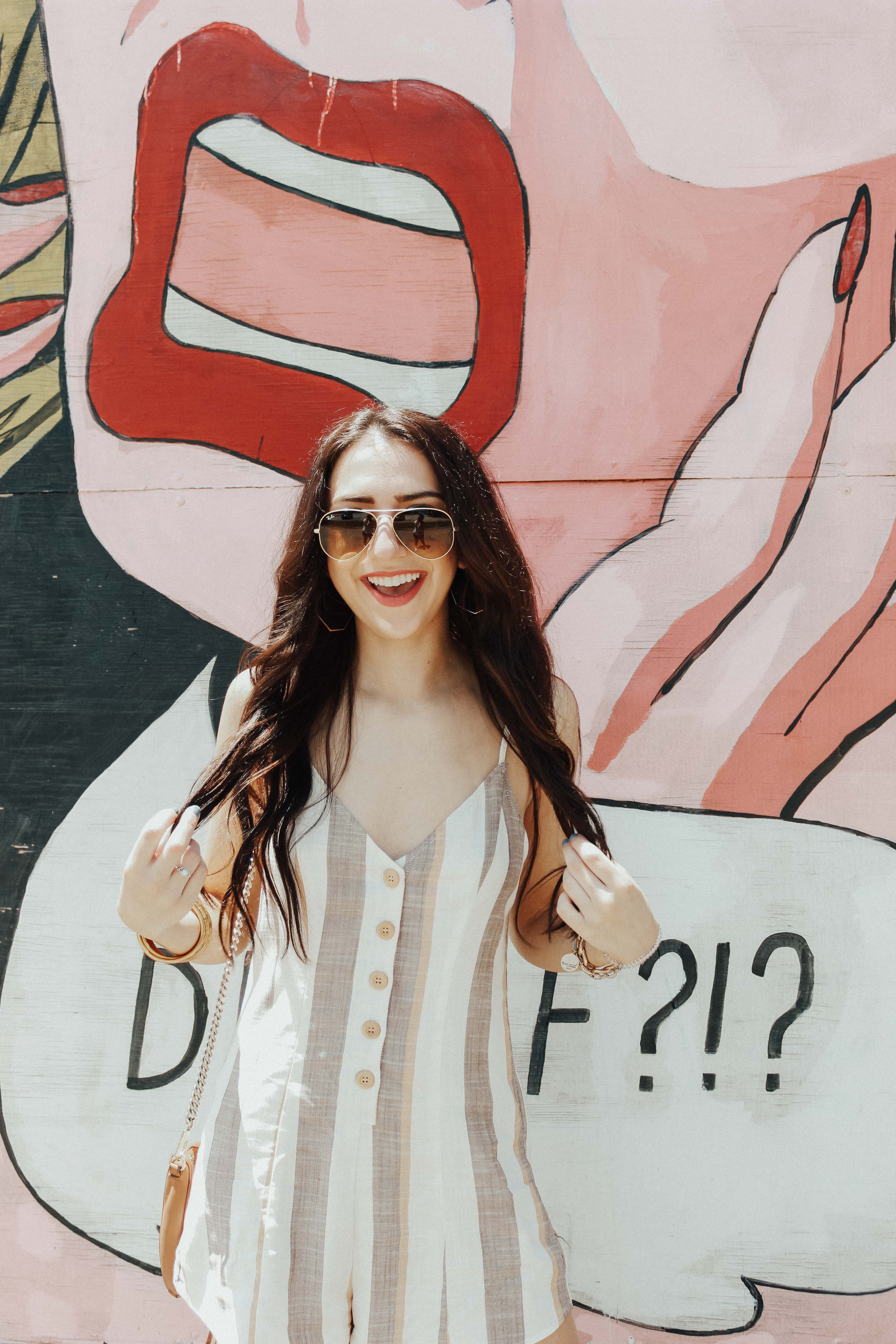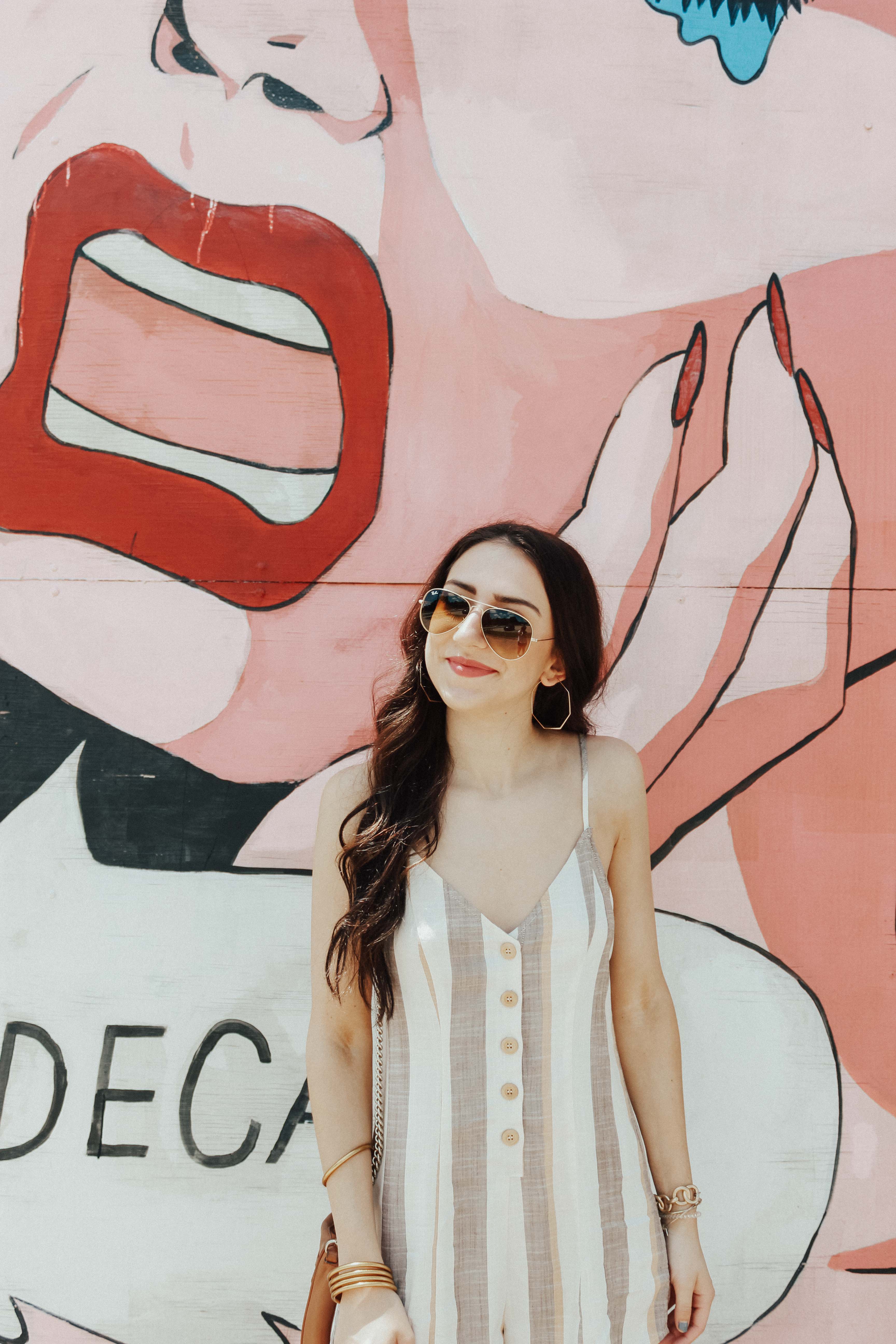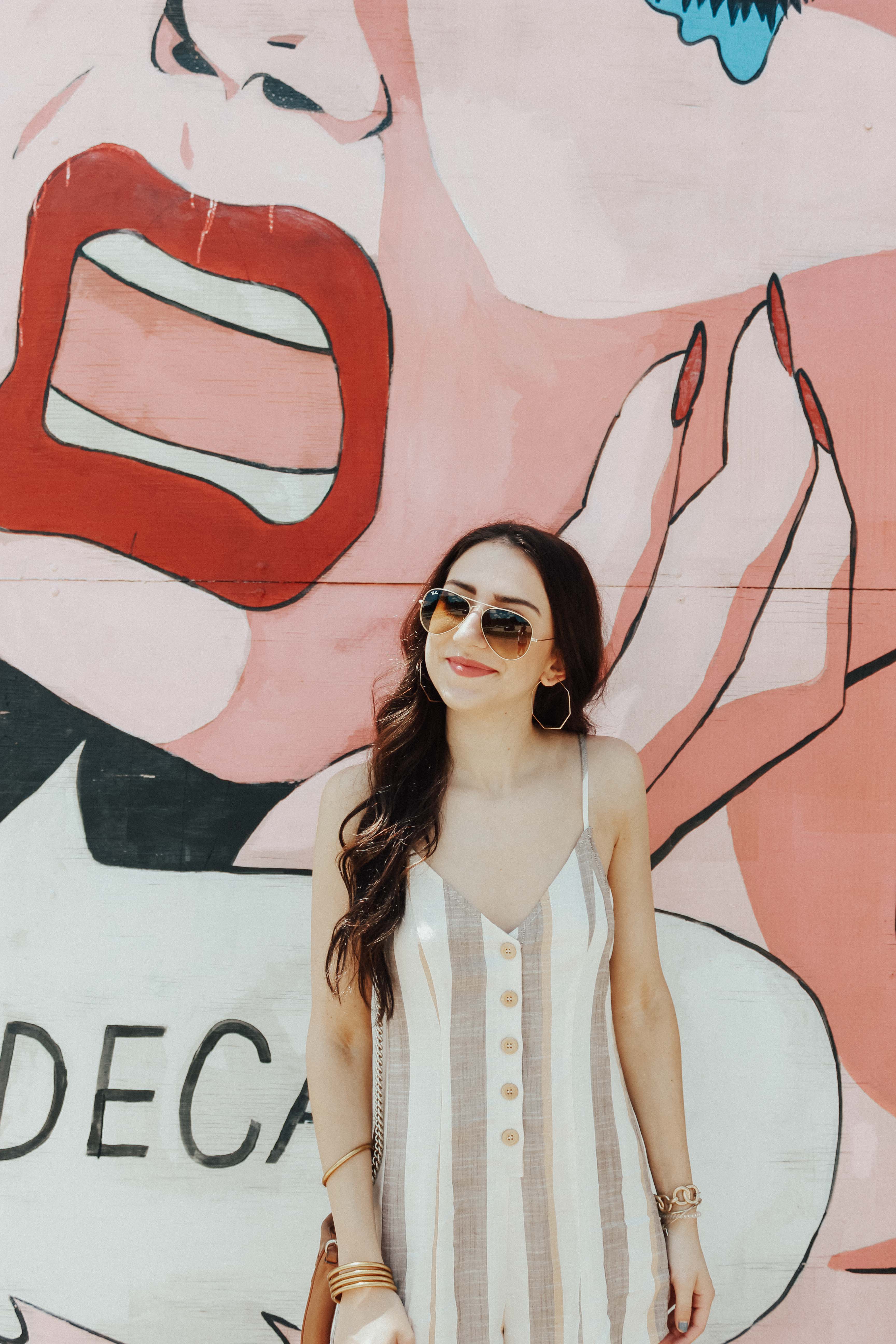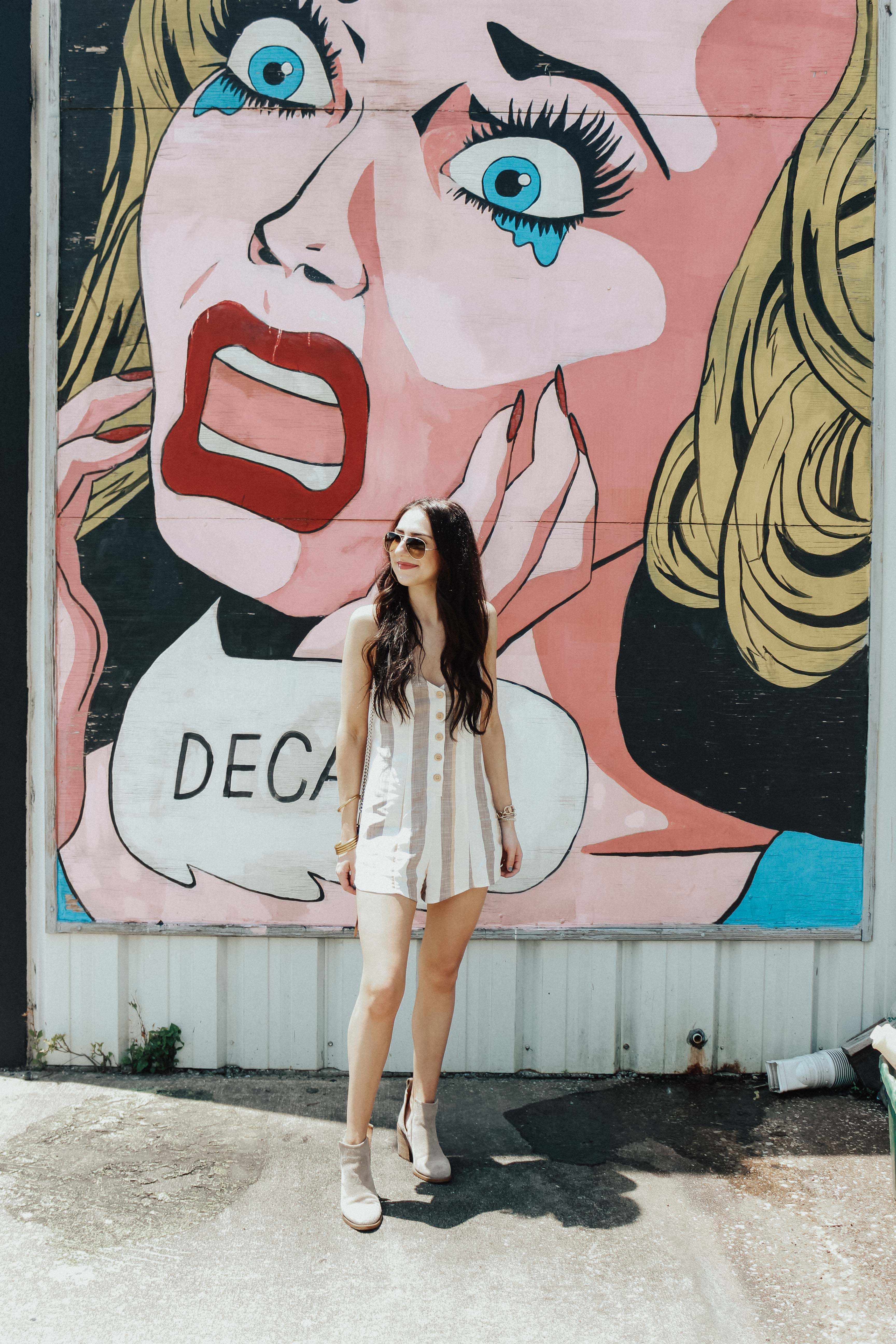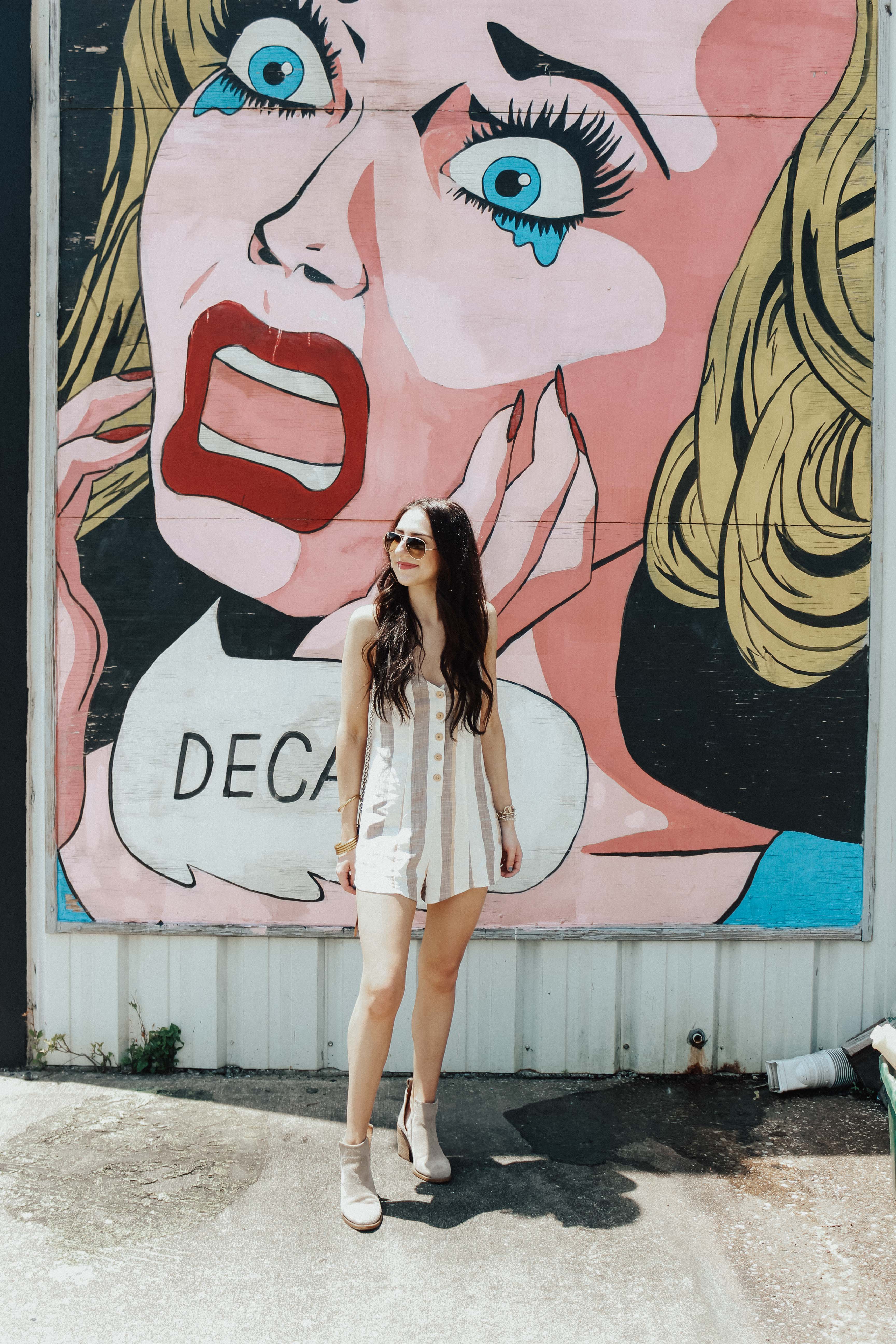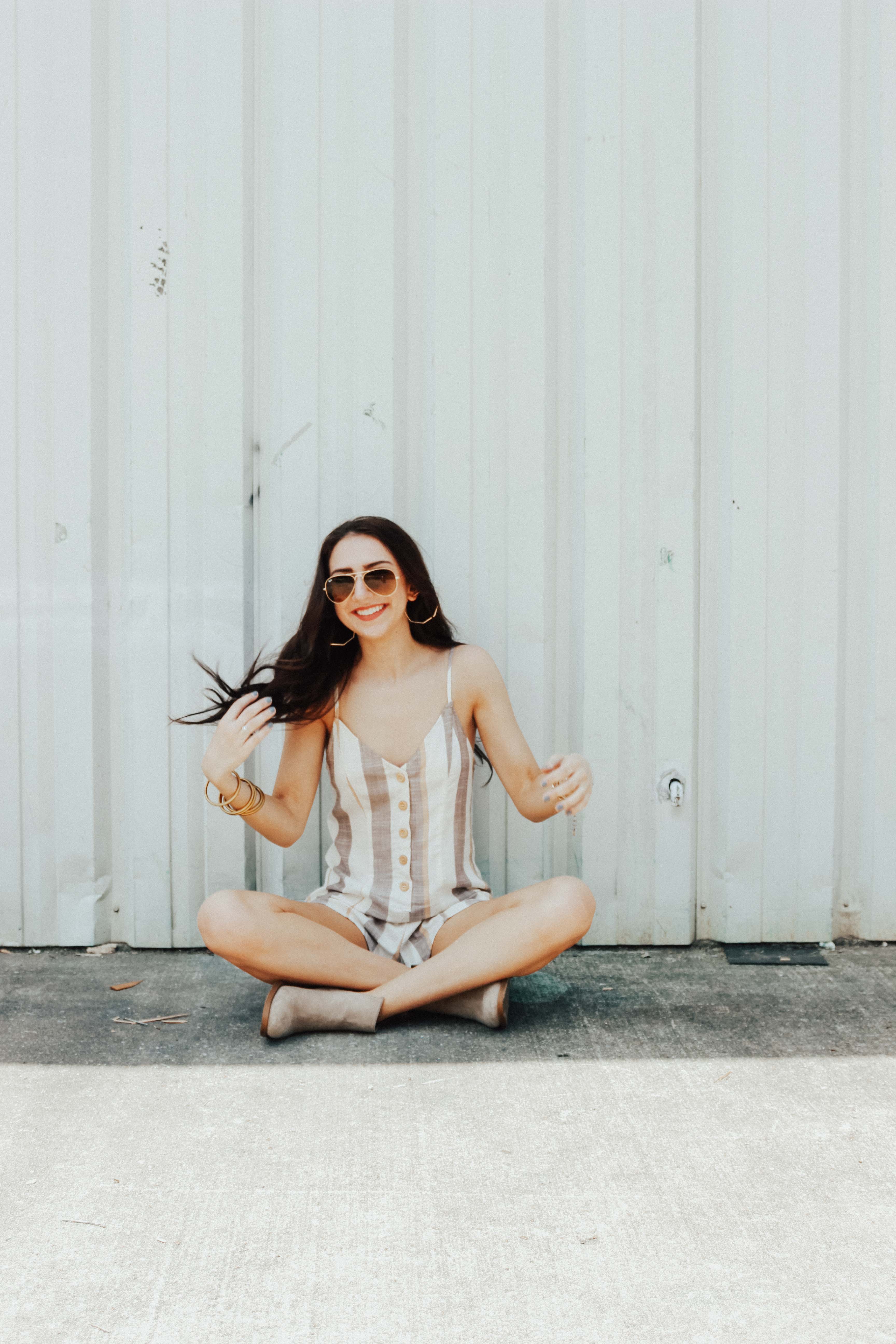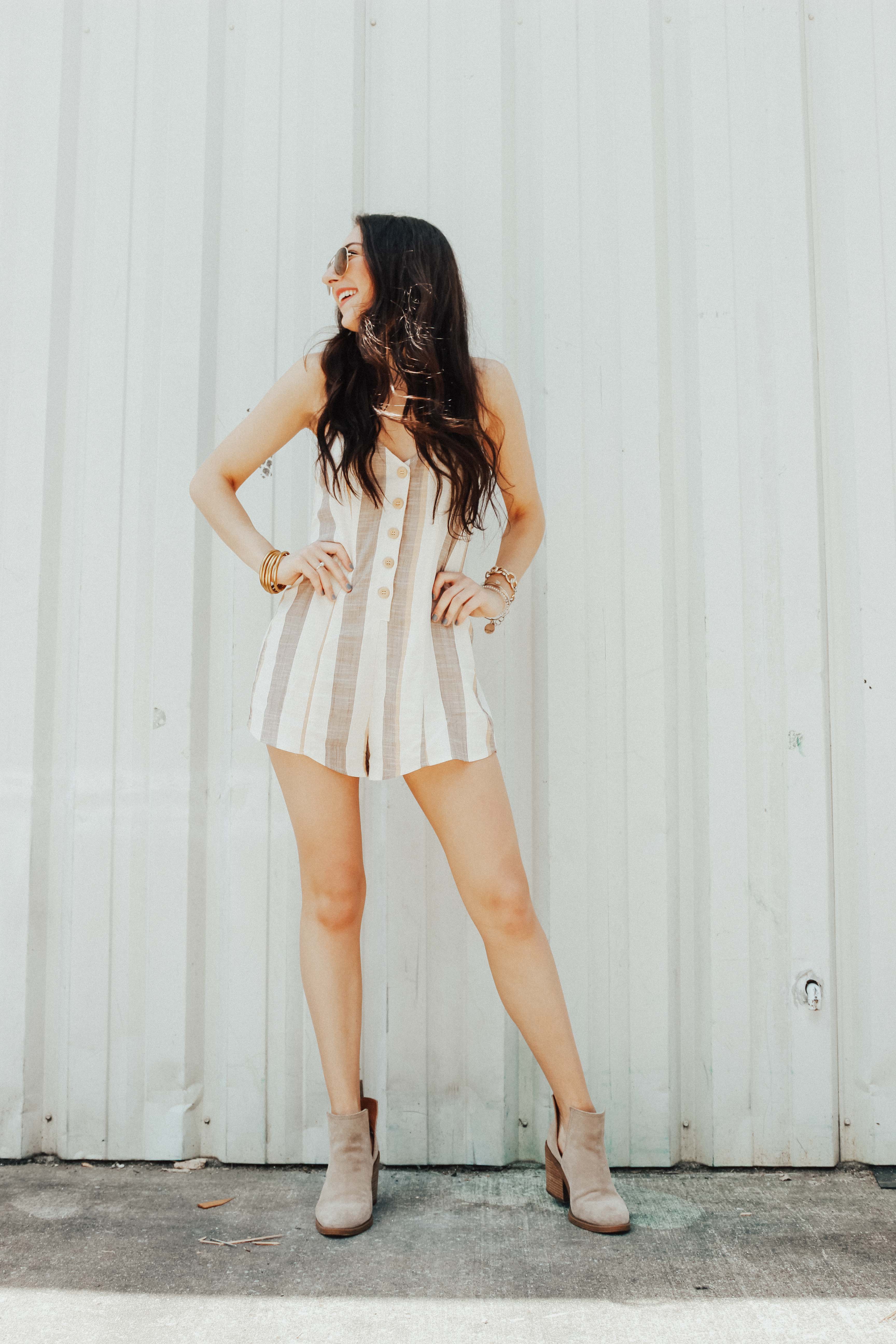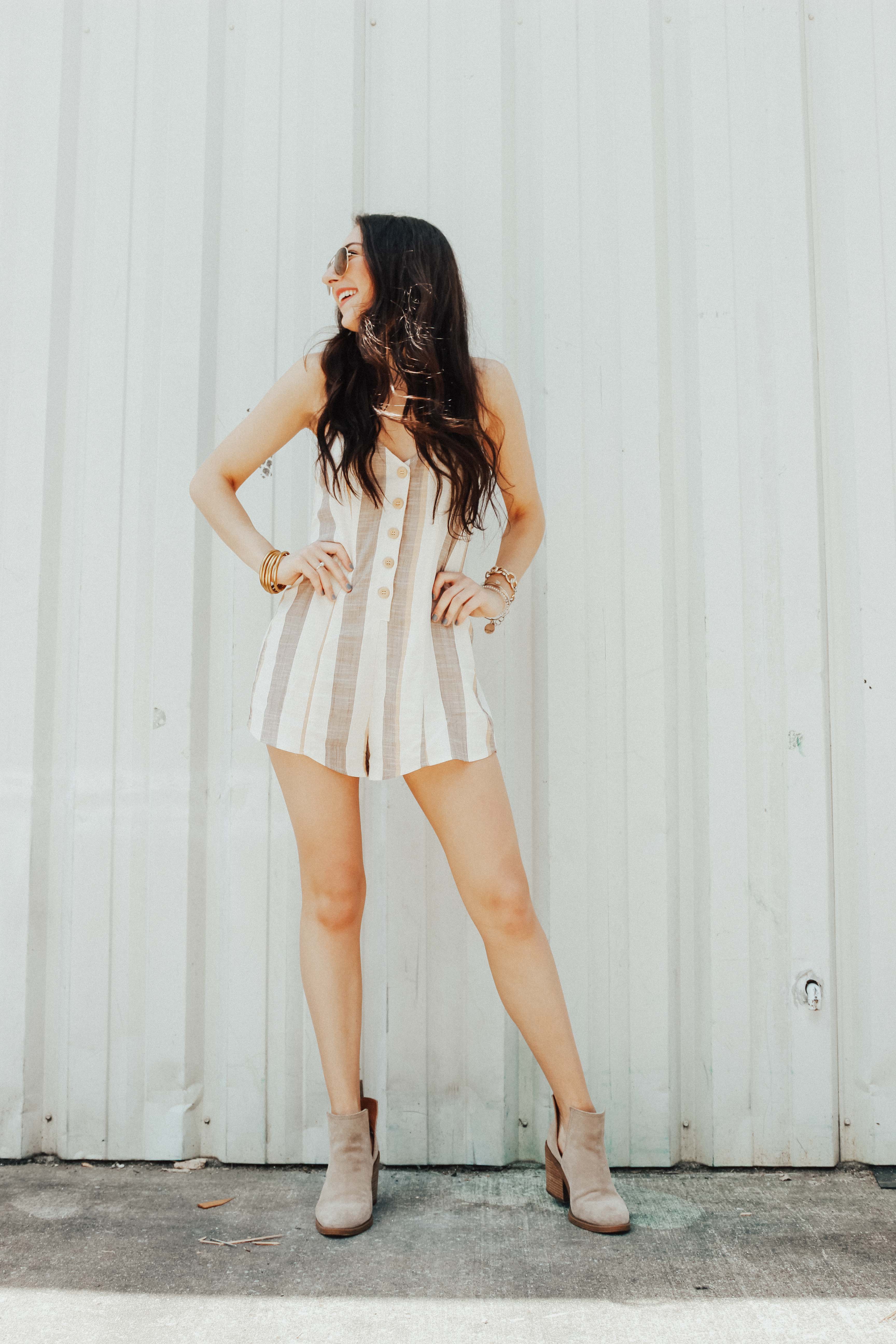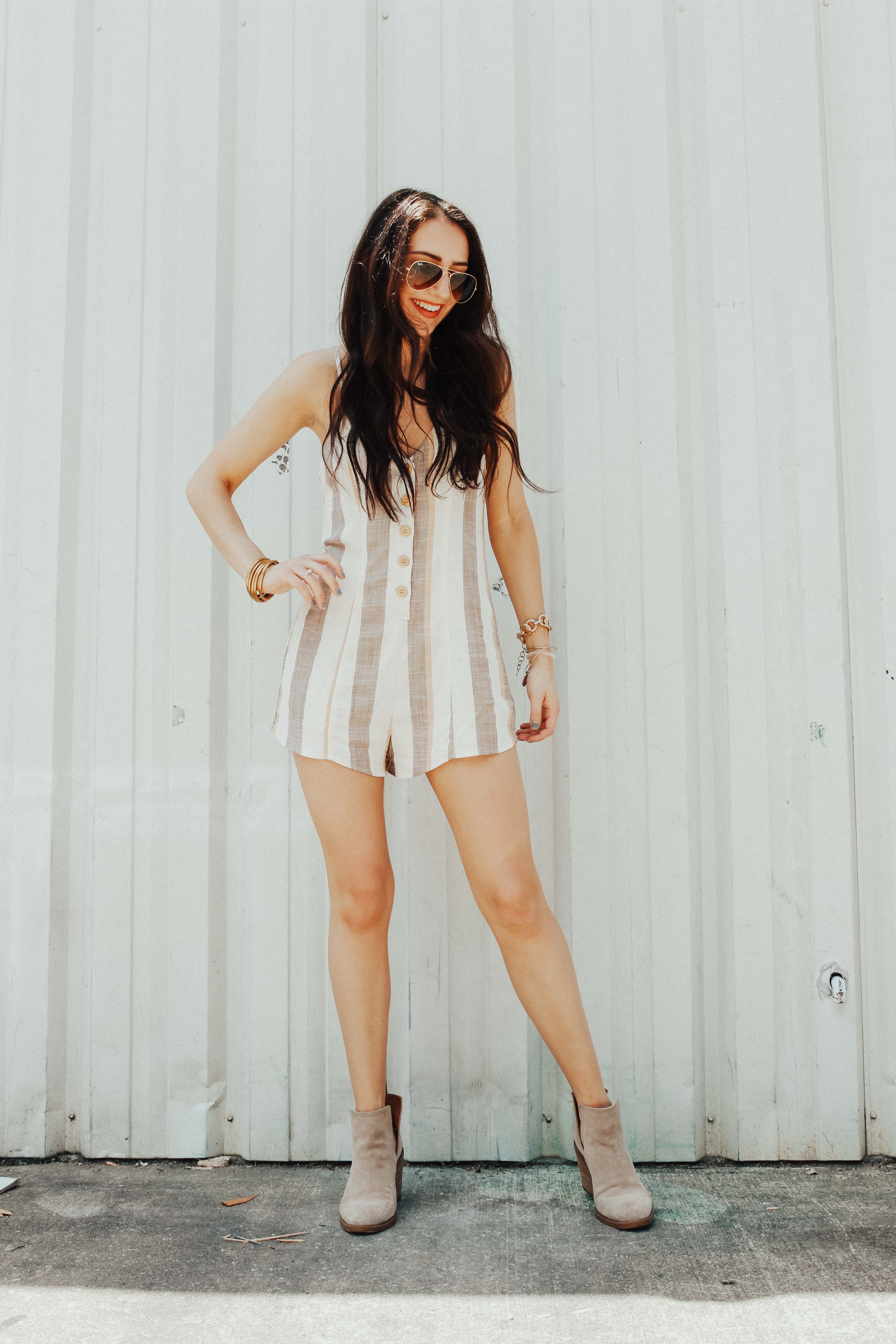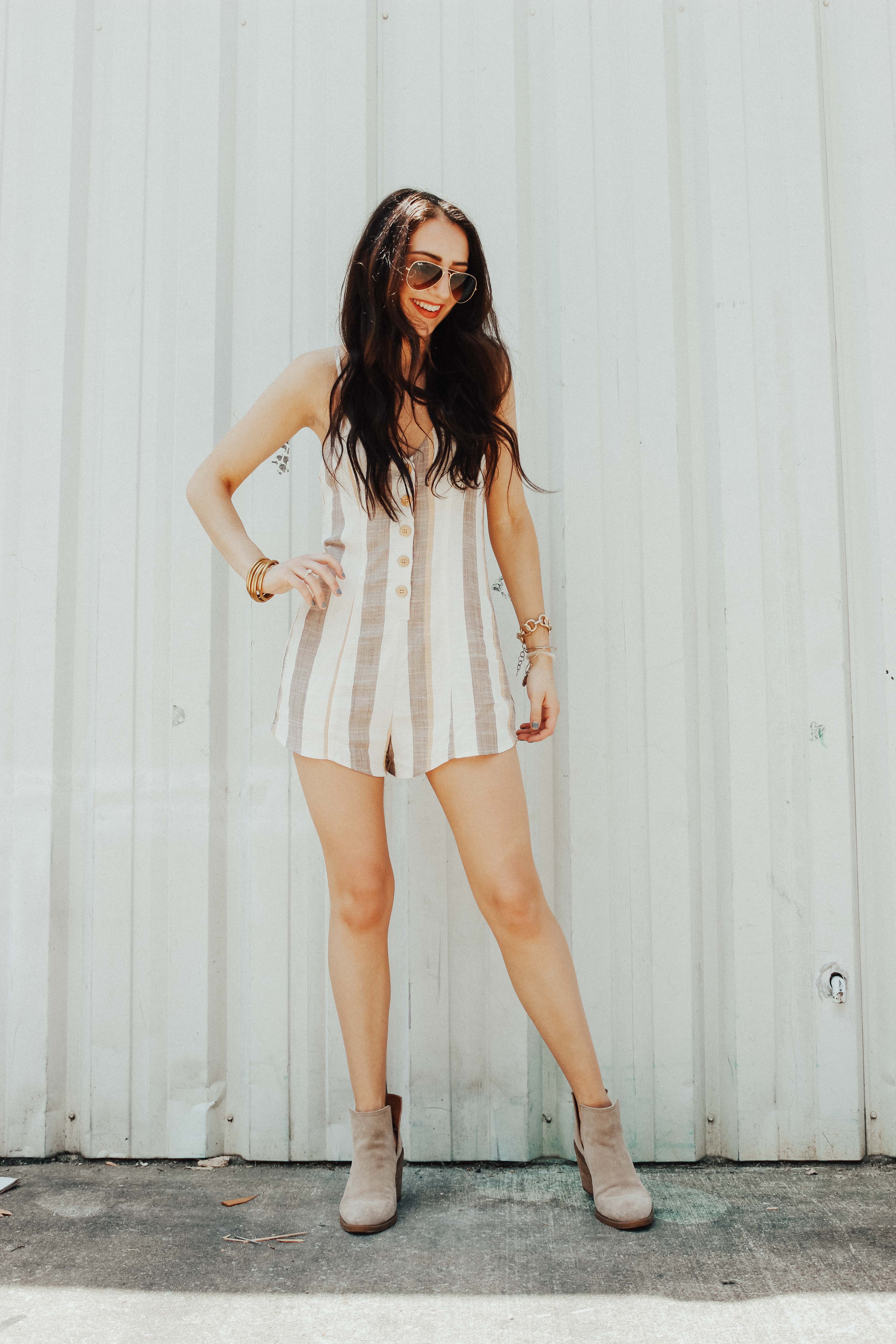 My romper is peeerffect for warm weather because it's lightweight and not skin tight (nobody wants a romper sticking to them on a hot summer day). The neutral stripe is so flattering and made it soooo simple to pair accessories! I'm all about the button up detail for easy on and off and the adjustable straps are a game changer for oddly proportioned gals like myself (legs for days).
I always get comments about rompers and how scary they are – but fear not! There is certainly the right type of romper per body type. Some gals need a romper with some more shape to it, some with less. The key to rocking a romper is feeling confident in it! That's something I've been catching onto lately. When I feel great about what I'm wearing others will notice. When I feel shitty about my outfit — it has the power to ruin my day (don't ya hate that?). So pick you out a romper you feel good in and rock the hell outta it!