I sat down to type my post for tonight and guess what happened… nothing.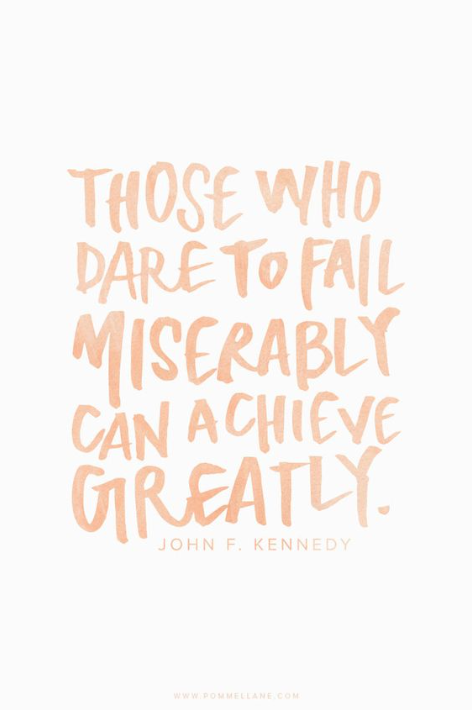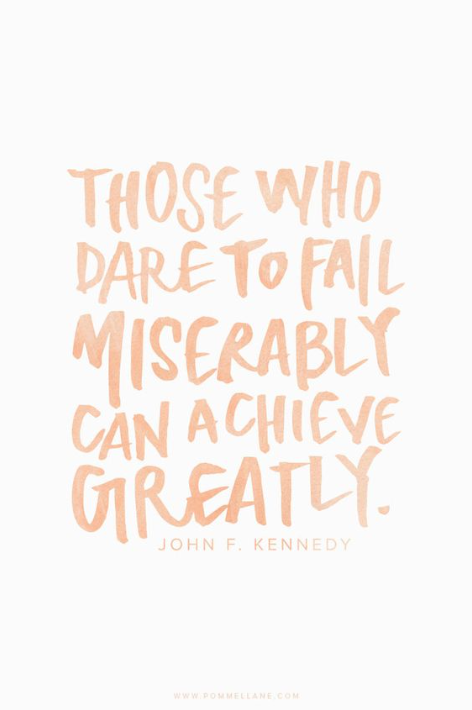 Ya heard me, literally nothing. SO instead of what I had originally planned to post for tonight, I thought I would leave y'all with some mid-week motivation #humpdaaay. Here's a personal favorite quote of mine from JFK (the most beautiful president to ever live).
Failing has always been one of my most gigantic fears. Being a perfectionist doesn't help much either. In a way, I think that's what held me back tonight. Putting out a post that's not my finest work puts a bad taste in my mouth. It's seriously such a nerve-wracking experience to put yourself out there for people to read. There's a mental hurdle ya gotta jump over sometimes, and tonight was not that night for me.
Here's what I got for ya. Hopefully next week, I'll be back in action with some realll LGIP stuff.
Cheers to finishing this week strong! Y'all got this! #getshitdone