Happy 2017! What the heck.. Can't even believe I'm saying that. But before I can dive into all that is the new year, I'll go ahead and recap my month of December. It was a great one, full of lots of work + a little play.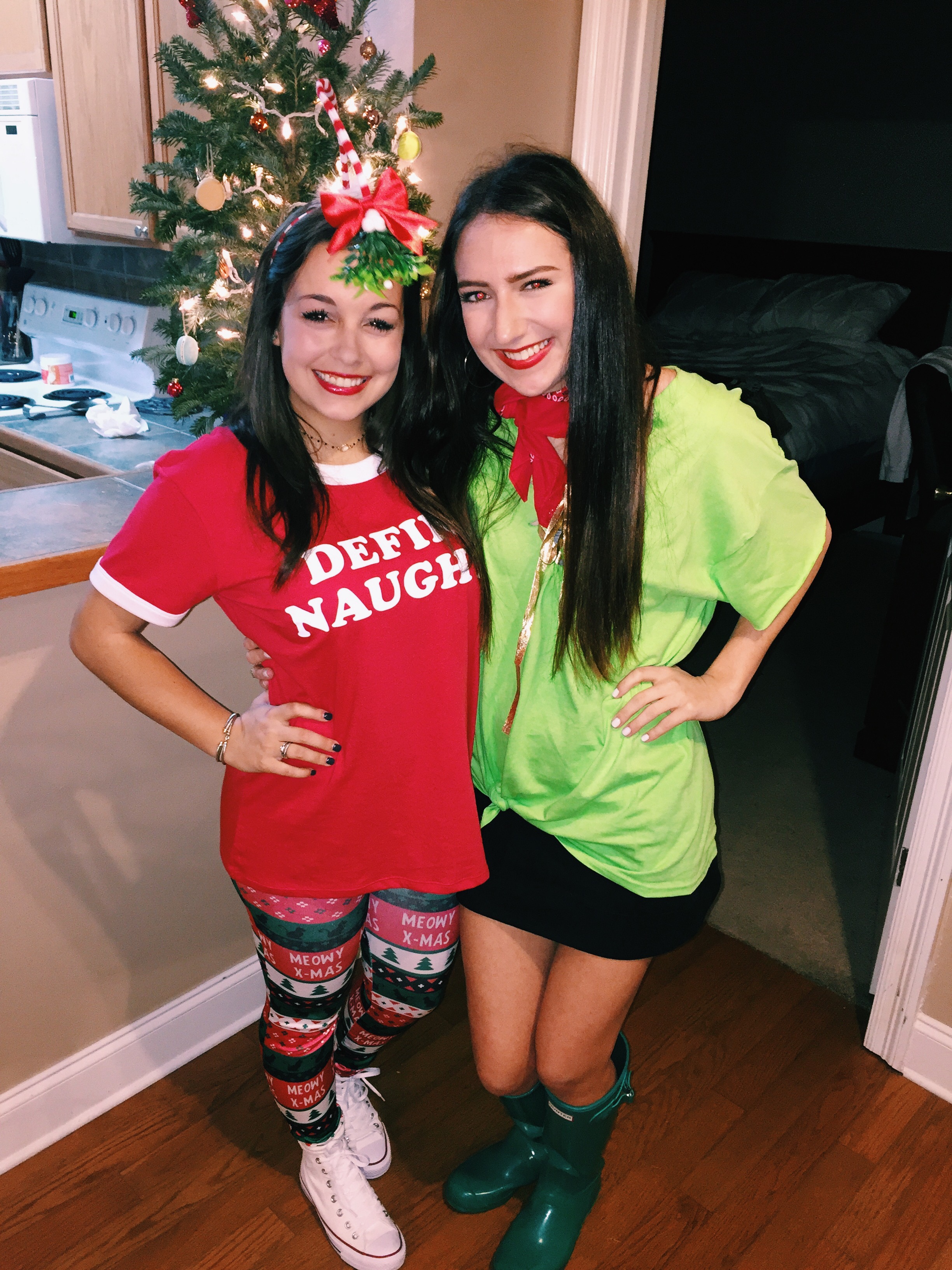 Merry Christmas from Alpha Phi! Our annual Christmas party was at the very end of November, + it was nothing short of a great time. I honestly had no clue what to wear, so I cut a bright green tee + laced some ribbon through the front. I added a bandana tied into a neck scarf (I'm thinking about bringing this trend back.. opinions?) + my Hunter boots for a Christmas themed OOTD.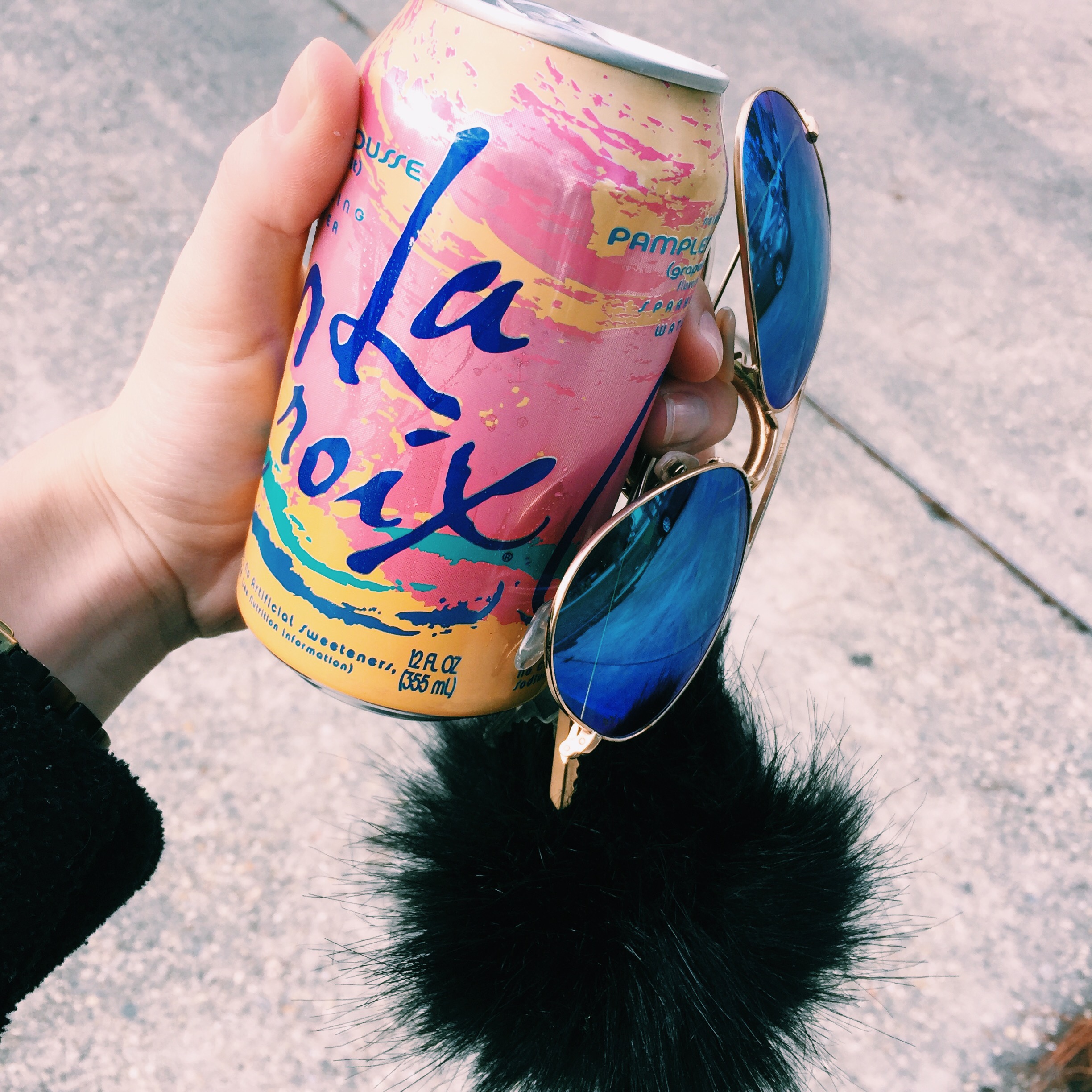 Hi my name is Madison + I am a coke addict. In an attempt to stop drinking so much coke, I've taken up La Criox. This summer I drank La Croix constantly + now that I am home, I've started again. I loooove the carbonation of it + there are quite a few flavors to pick from! It's helped me curb that coke craving pretty well.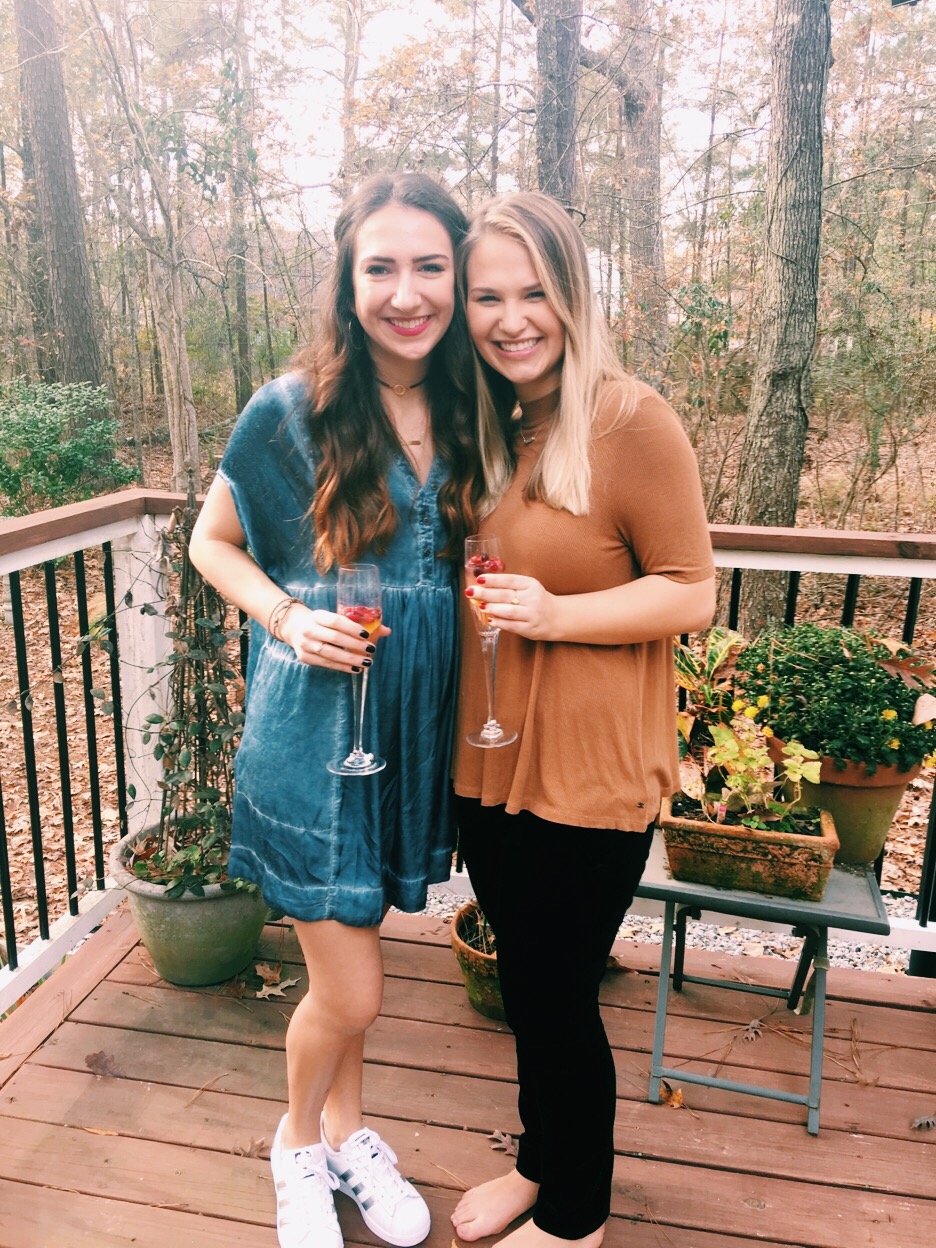 Christmas this year was a super laid back day. We sipped on sangria, watched some football + a little White Christmas (one of my favorite Christmas movies), as well as ate a delish dinner. I styled my Adidas superstars with this adorable Free People shift dress. I unpacked it at work and minutes later I has swiped my credit card… Can you say compulsive shopper?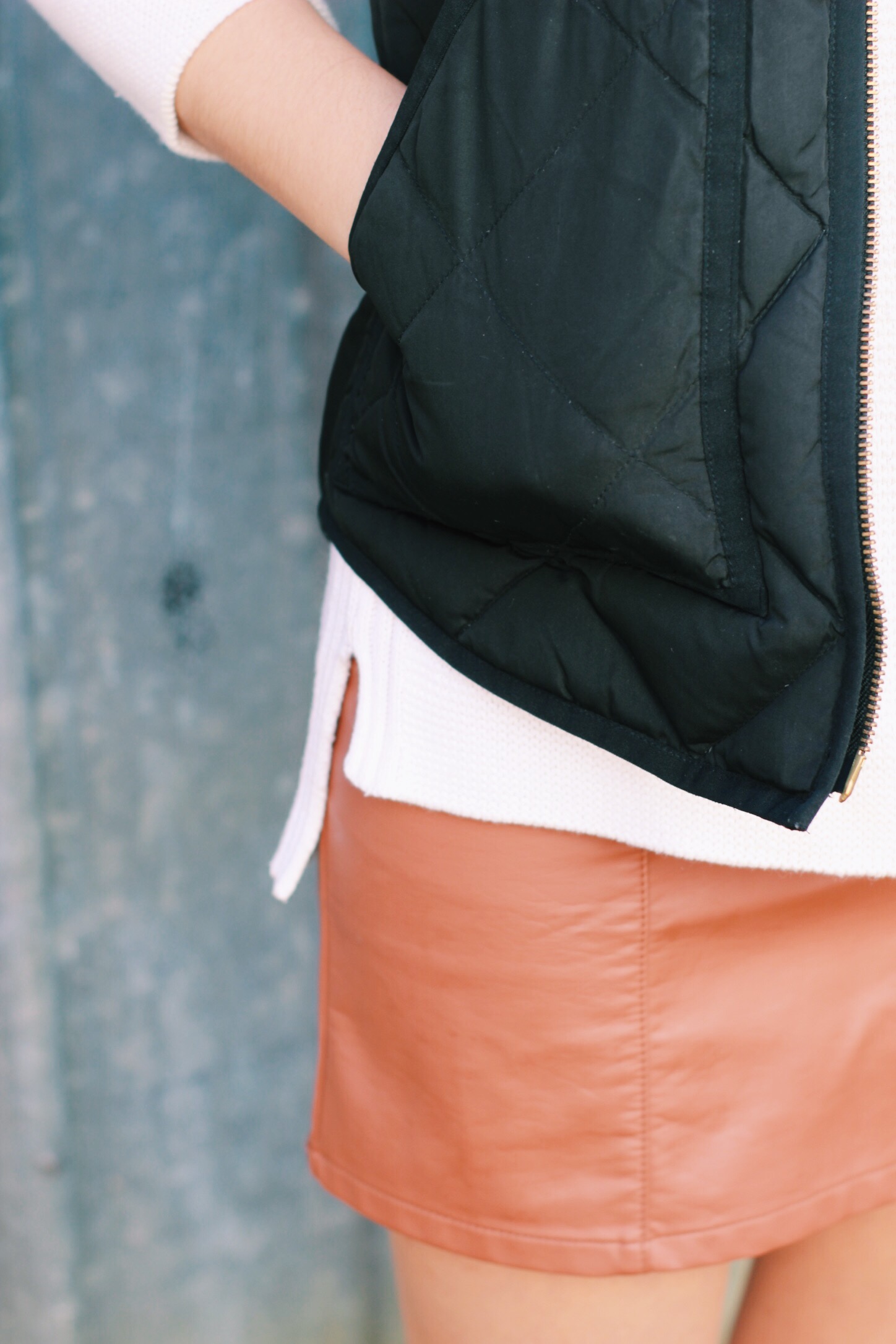 This faux leather number is such a fun piece for day or night. I styled in a blog post here. Cognac is a great color to transition from fall to winter + winter to spring.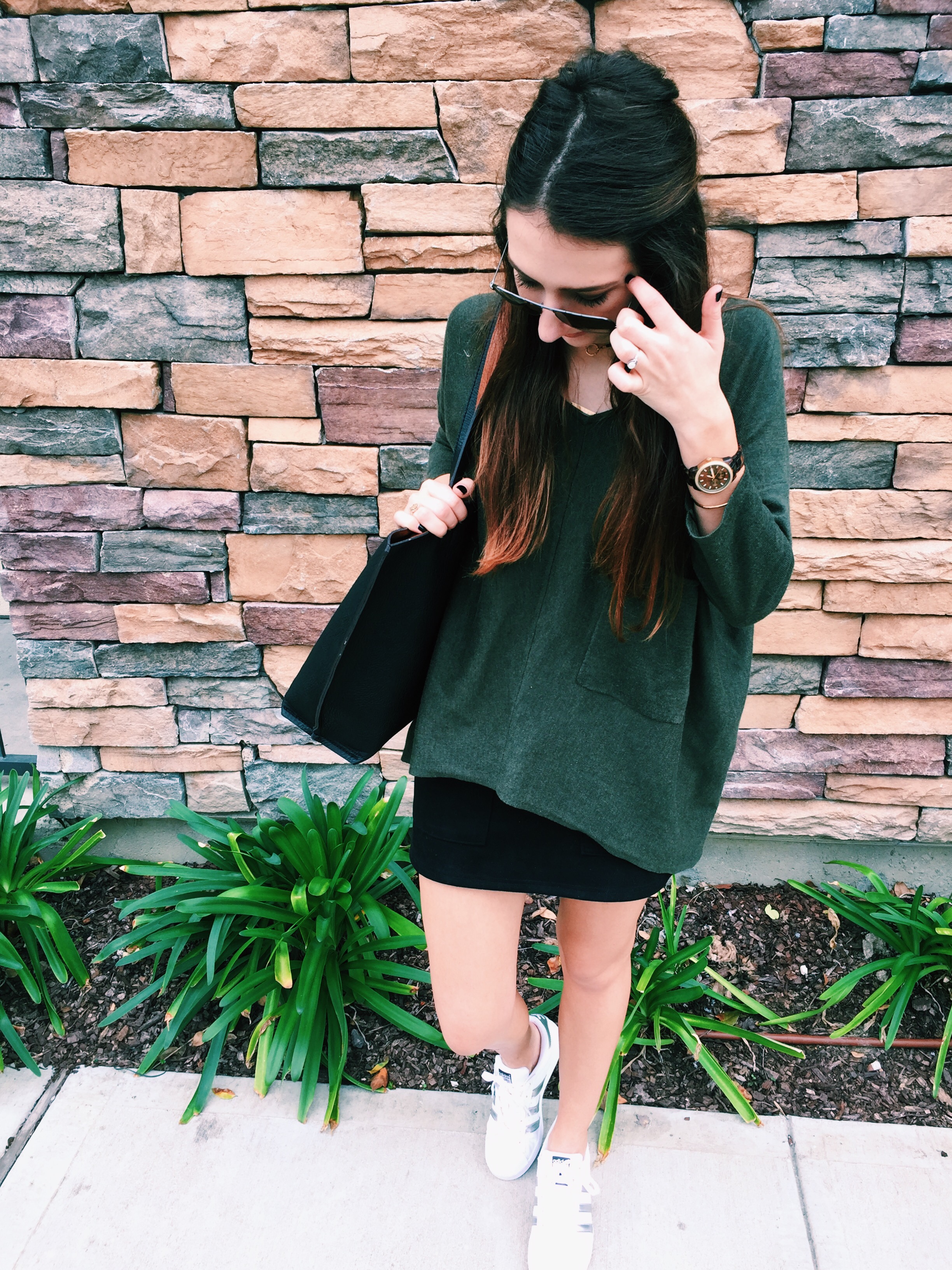 Baton Rouge's weather has been oddly warm, which was super disappointing during the holidays. I've been dressing for this warmth with light sweaters, jeans, and skirts. This sweater is a great oversized one, + I loved the look when paired with my black mini (similar)!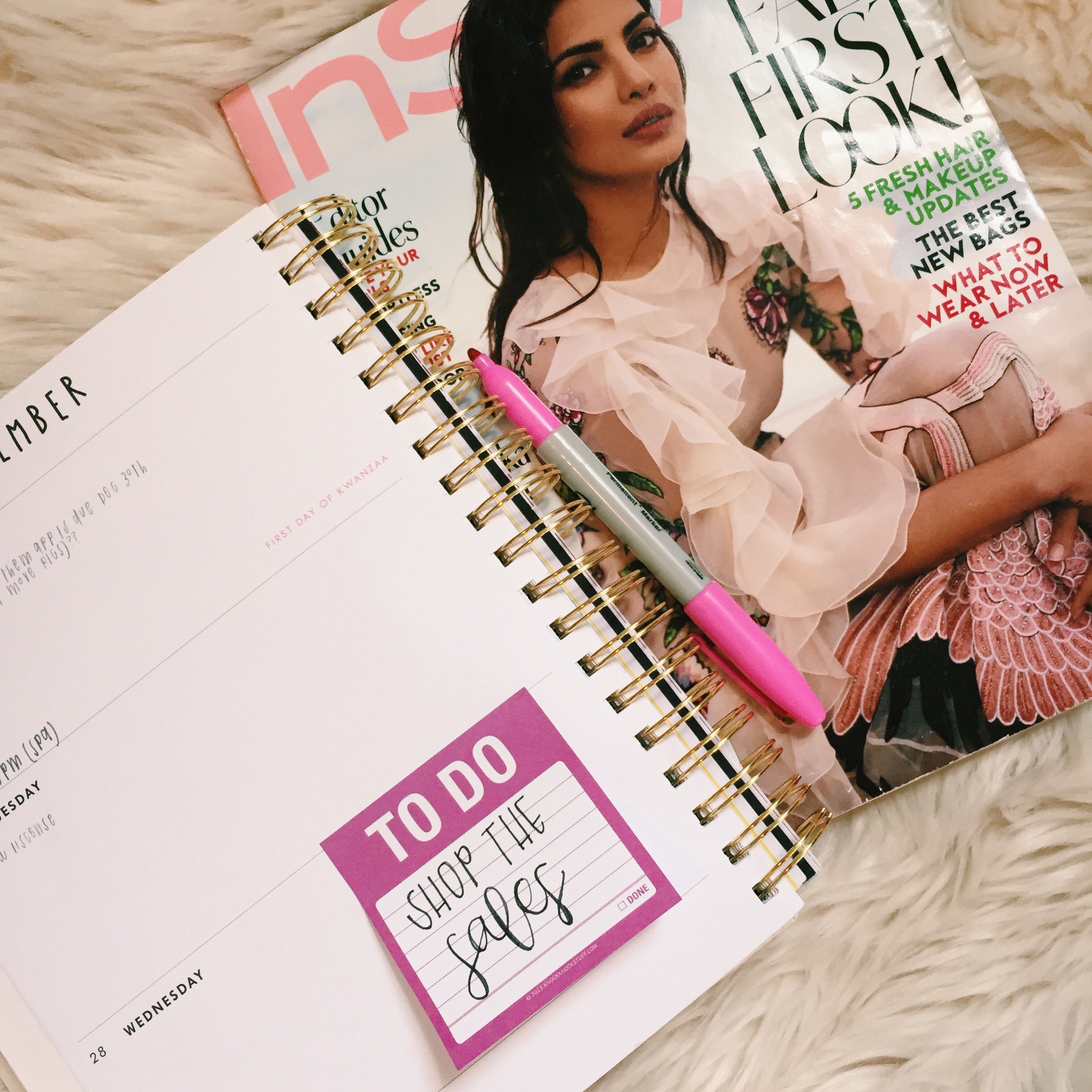 As a bargain hunter, I was extremely pleased with the amount of sales this After Christmas season! I ended up picking up a few basics the other day, but I'm hoping I can add a few more fun items to my closet (it's in need of some new clothes stat)!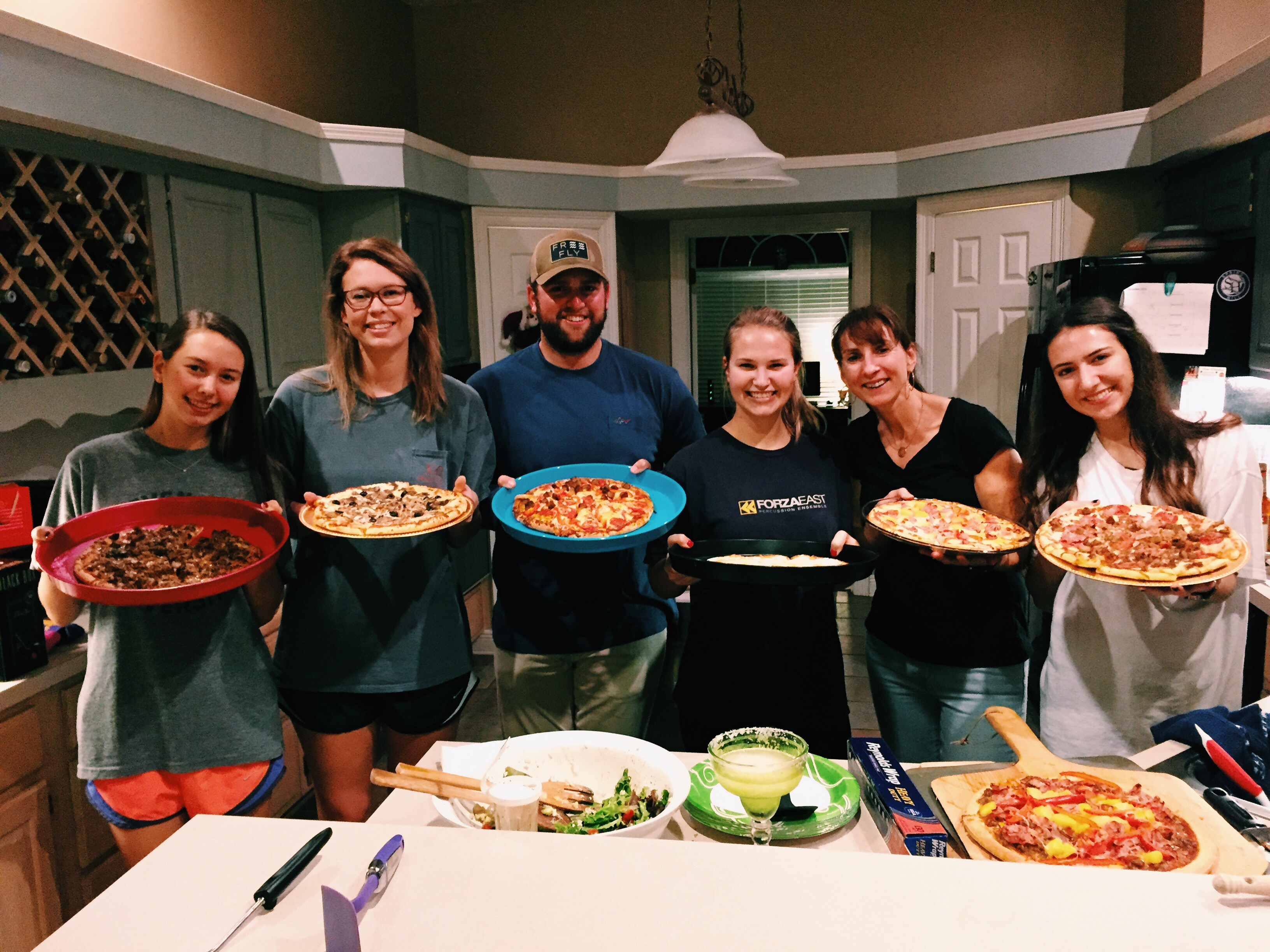 The holidays are for spending time with family + that's exactly what I did. We had a fam pizza making night, complete with 9 different types of pizza (aka my heaven). Ahh, I'm drooling thinking back on it.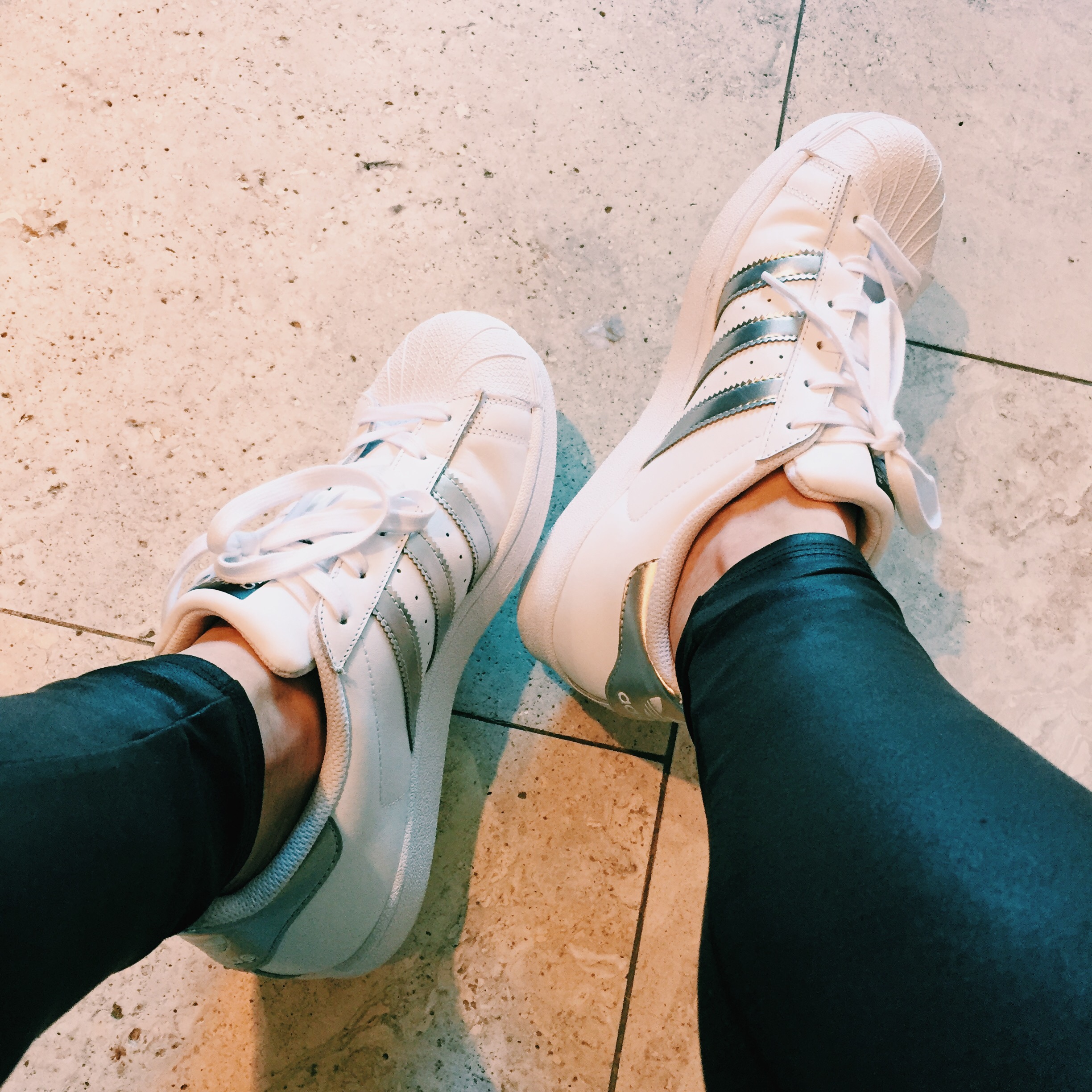 Hands down my new fave shoe. I swear I'll find a way to make then go with everything I own. Comfort + style, it cannot get better. I'm doing a sneaker styling post next week so stay tuned!
………………………………………………………………………………………………………………………..
My music favorites for this month:
My music taste has slowly evolved into such a mix of oldies, pop, country + and pretty much anything in between. The 80's has me enthralled + I've been jamming to a lot of older music.
Loves to Lay by The Weeknd
Her Diamonds by Rob Thomas
The Goonies 'r' Good Enough by Cyndi Lauper
My beauty favorites for this month:
Can we just say that I am the definition of boring + have tried zero new products this month. On the other hand, it's called practicality, or finishing the copious amounts of what ya have.
I've been lusting after this month:
ring / booties / adidas superstars / clasp bracelet
………………………………………………………………………………………………………………………..
How was y'alls December? Did y'all do anything fun for NYE? What are y'all looking forward to in 2017?