It's finnallllyyyy winter break over here in LA, + I could not be happier to have a few weeks away from school work. Although it won't be much of a break for me (I'll be working almost everyday in BR + at home), I'm looking forward to it. My first OOTD in forever is dedicated to this faux leather mini, that I picked up for $12!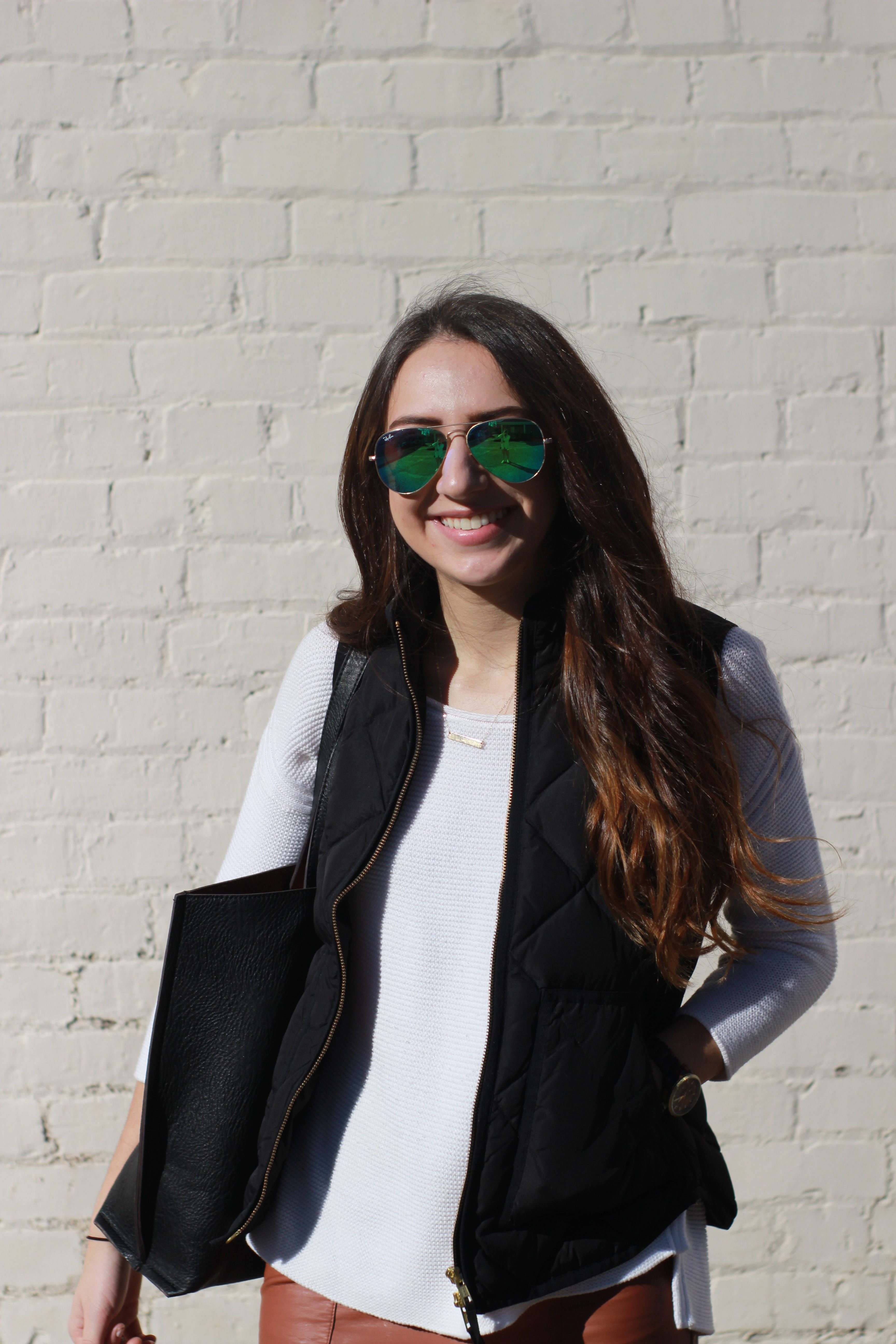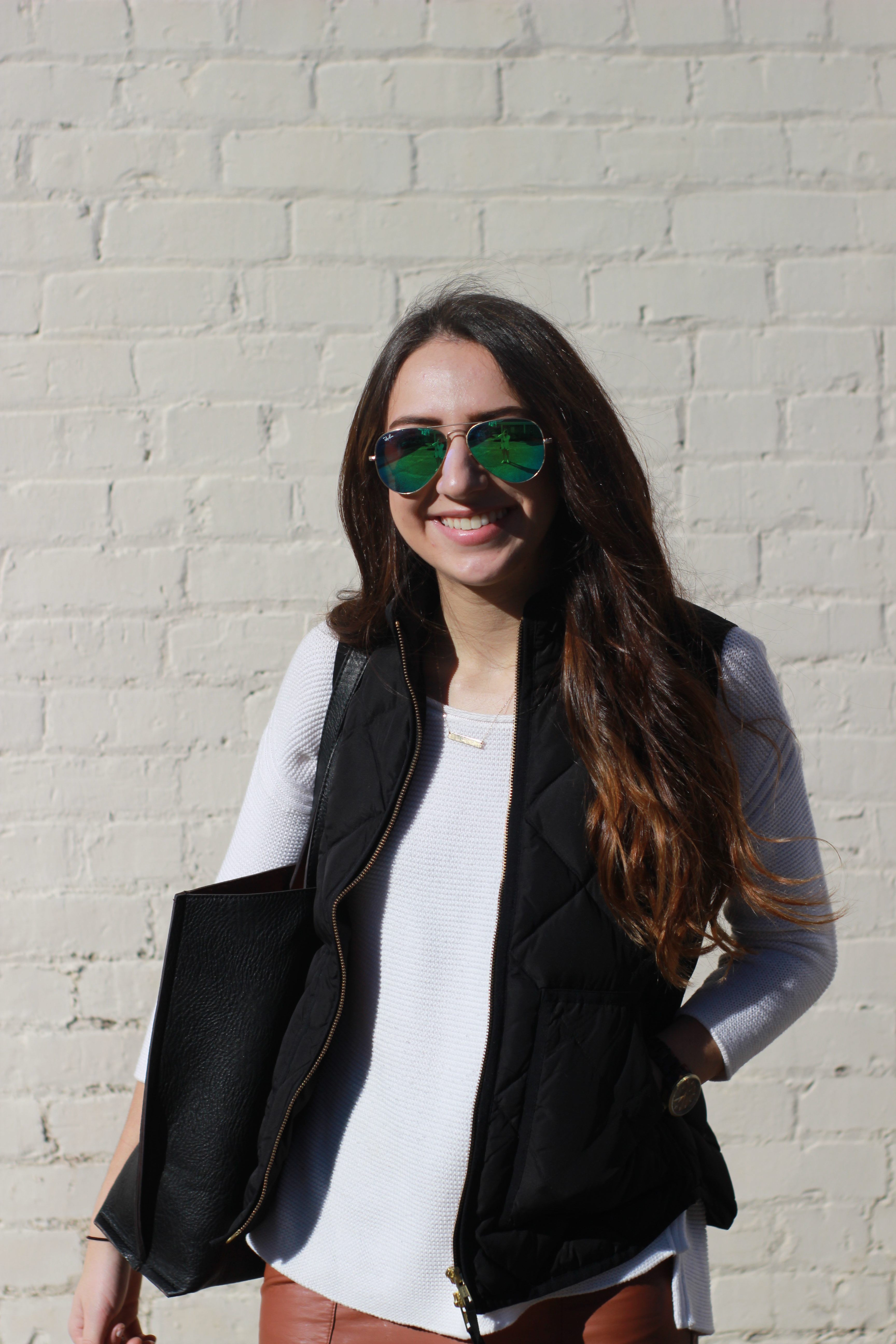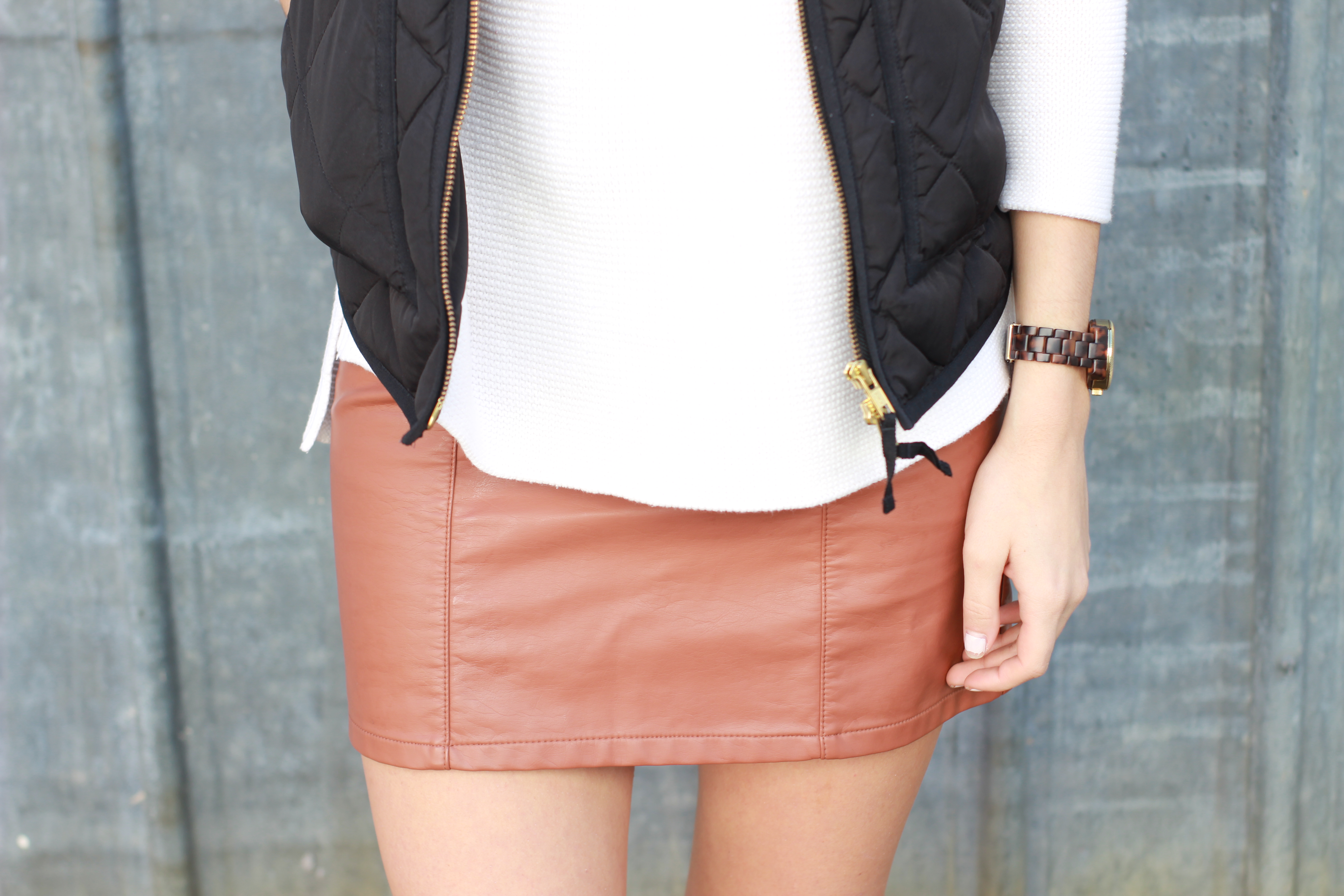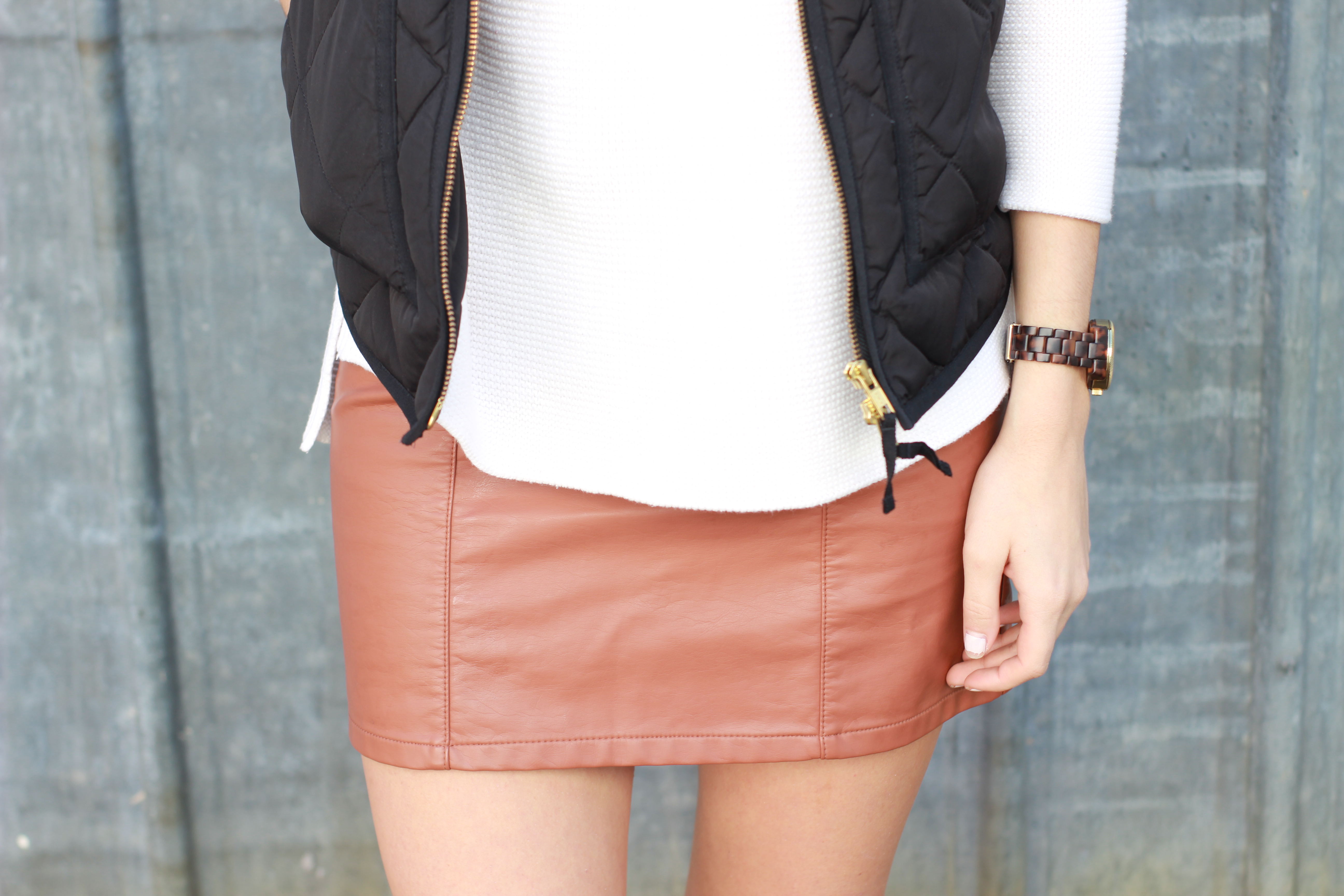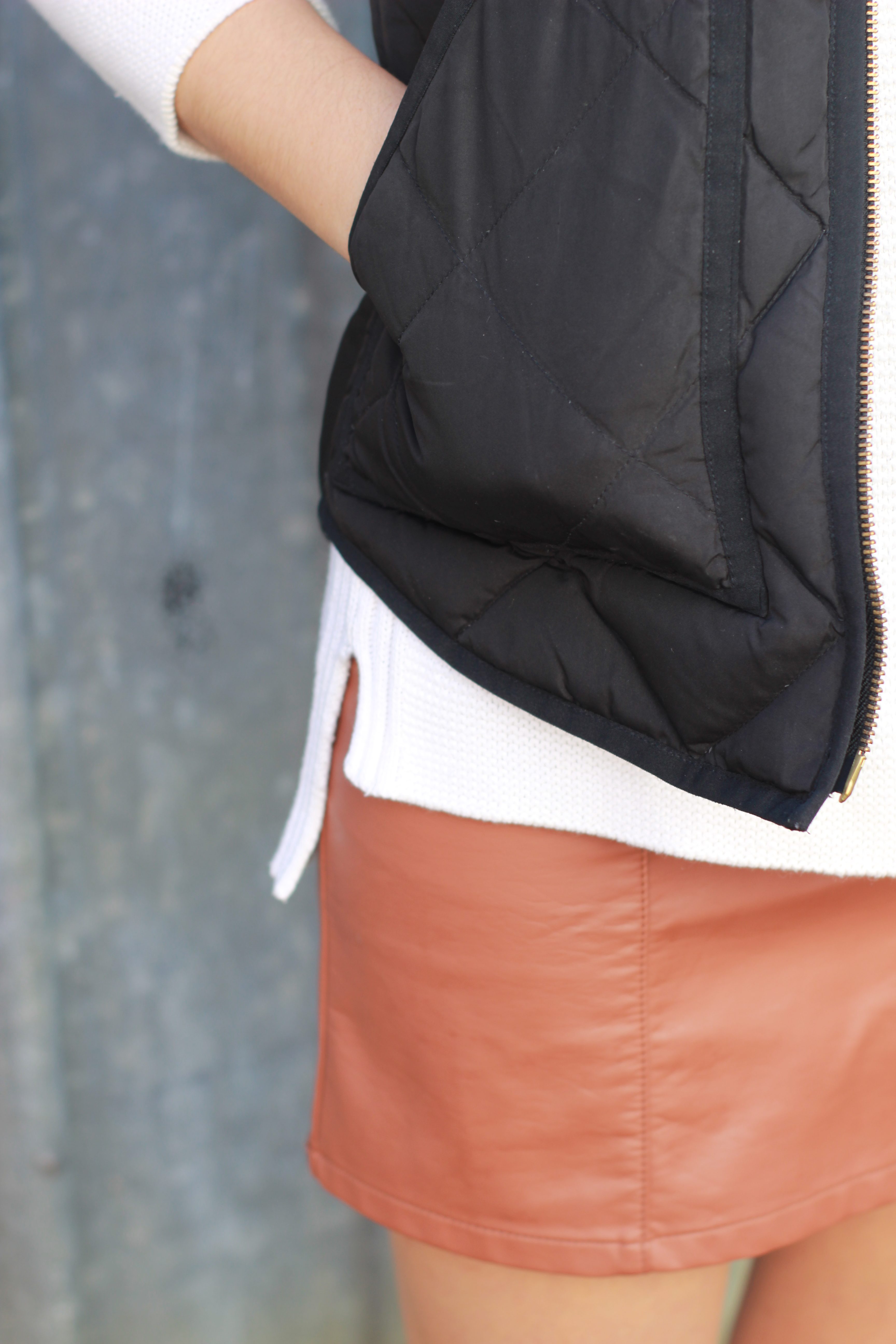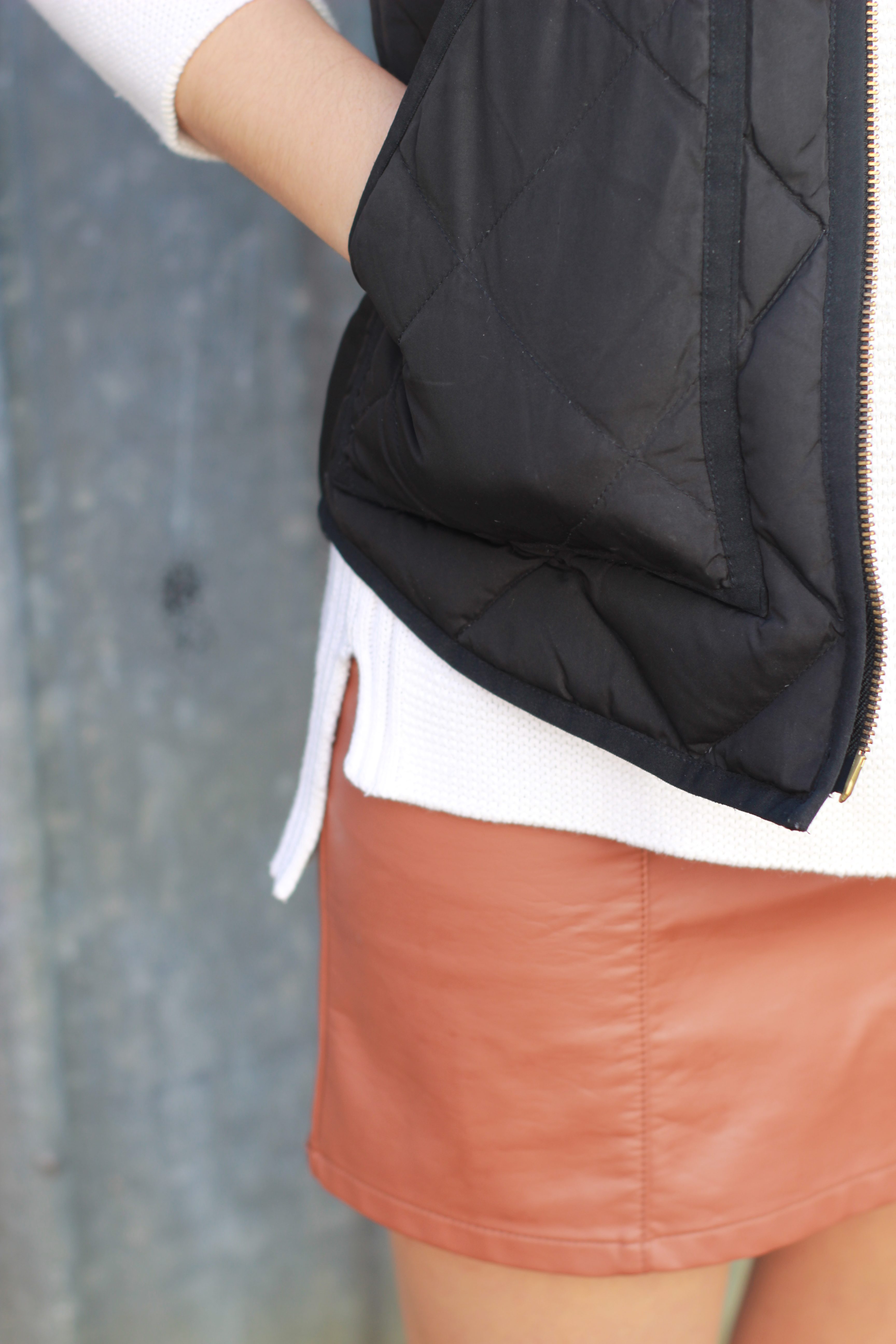 Faux leather skirts are super easy to come by, and they won't break the bank either. Forever 21 has some great options if you're wanting to spend next to nothing. The great thing about them is how easy they are to dress up + dress down. Dressing them down is not something I have seen often, but it was really easy to achieve. I pulled together a few options if you're wanting to add this staple to your closet.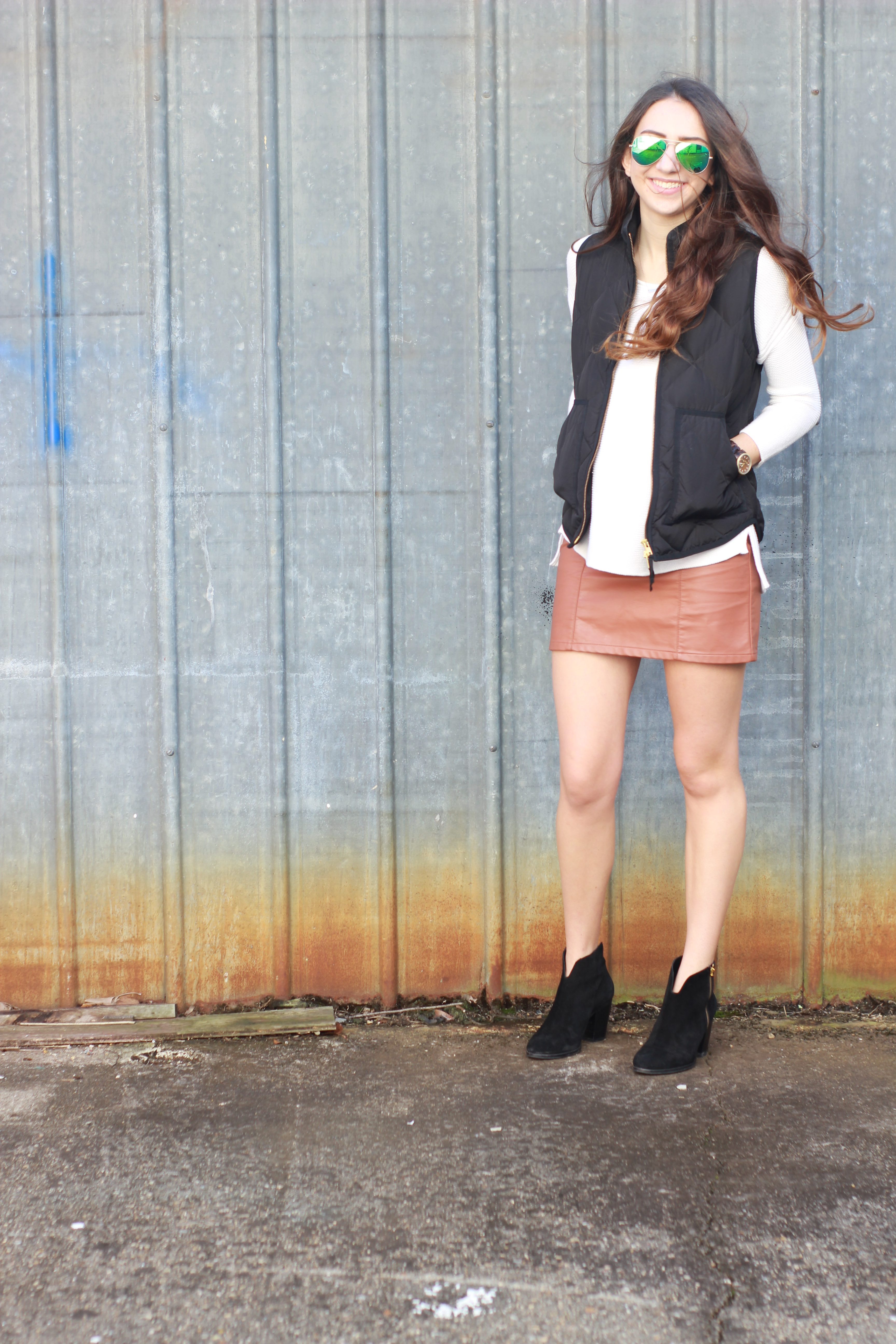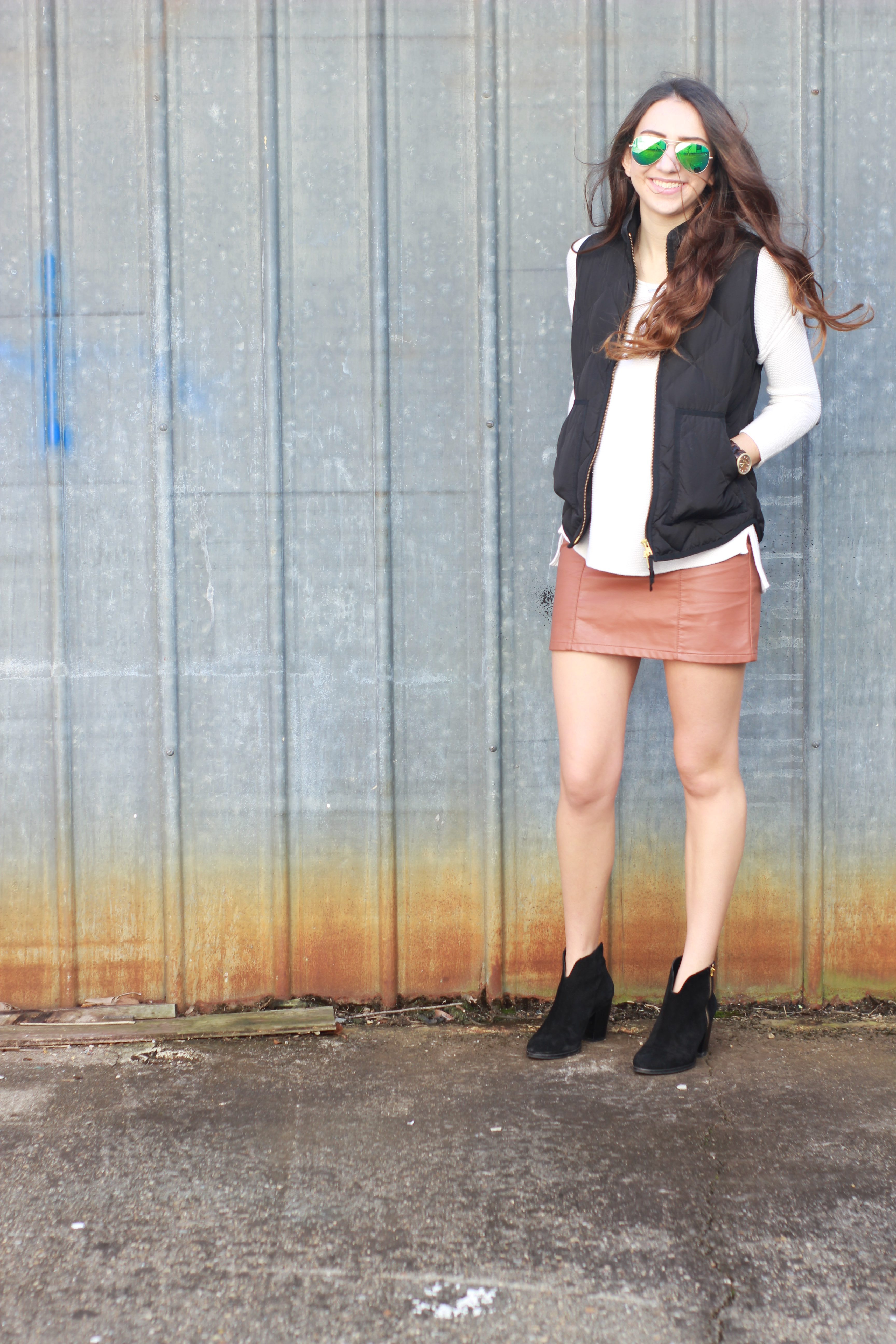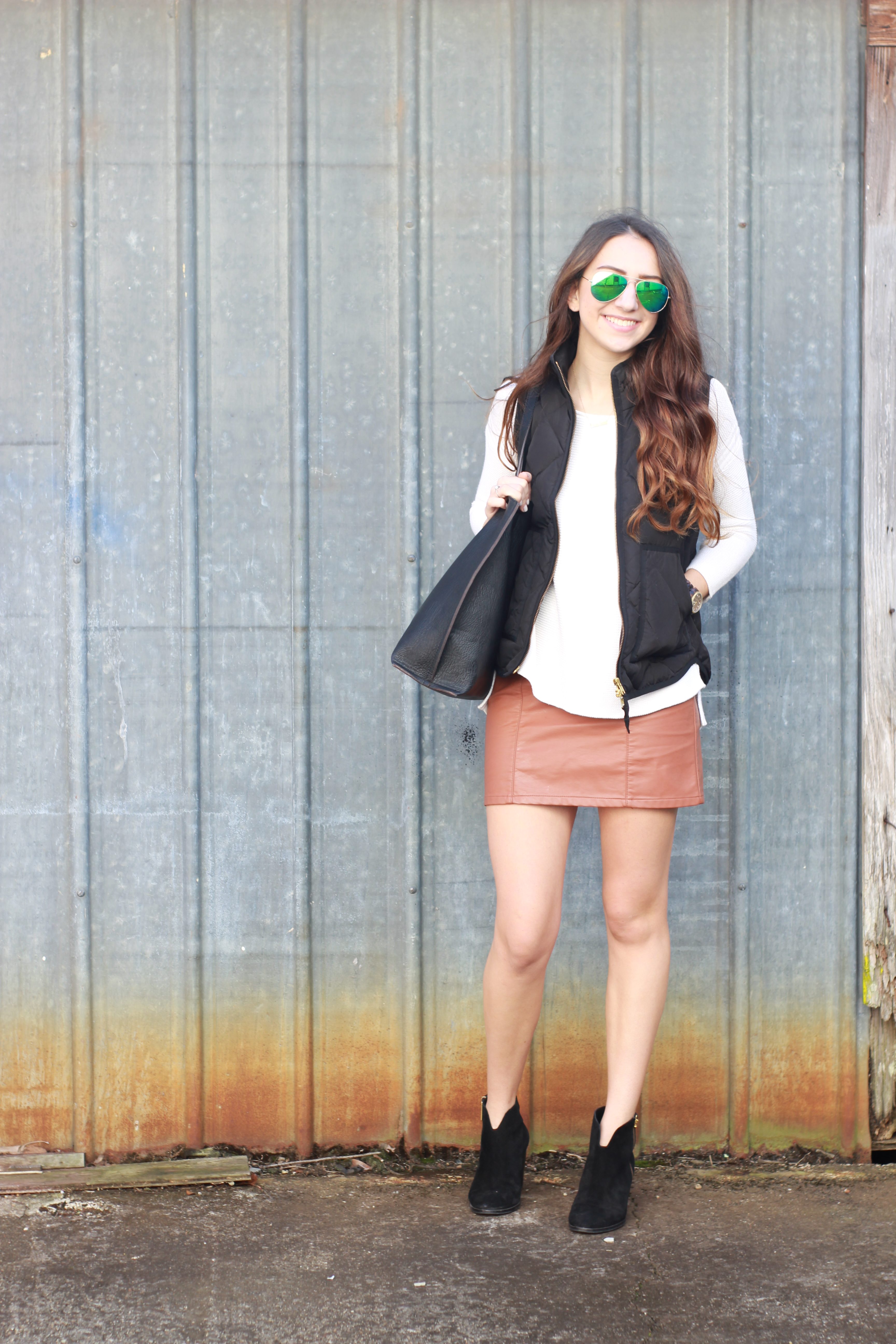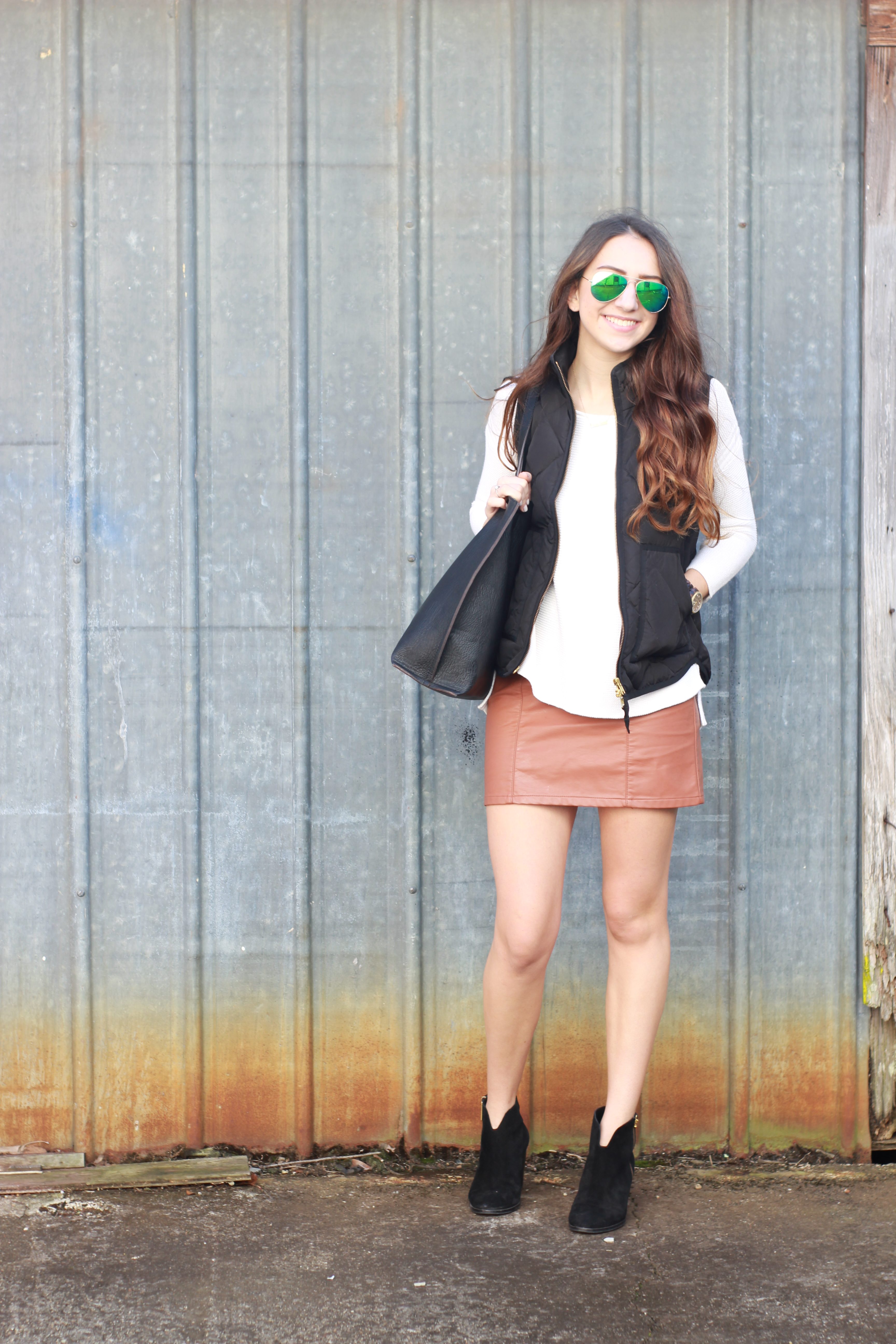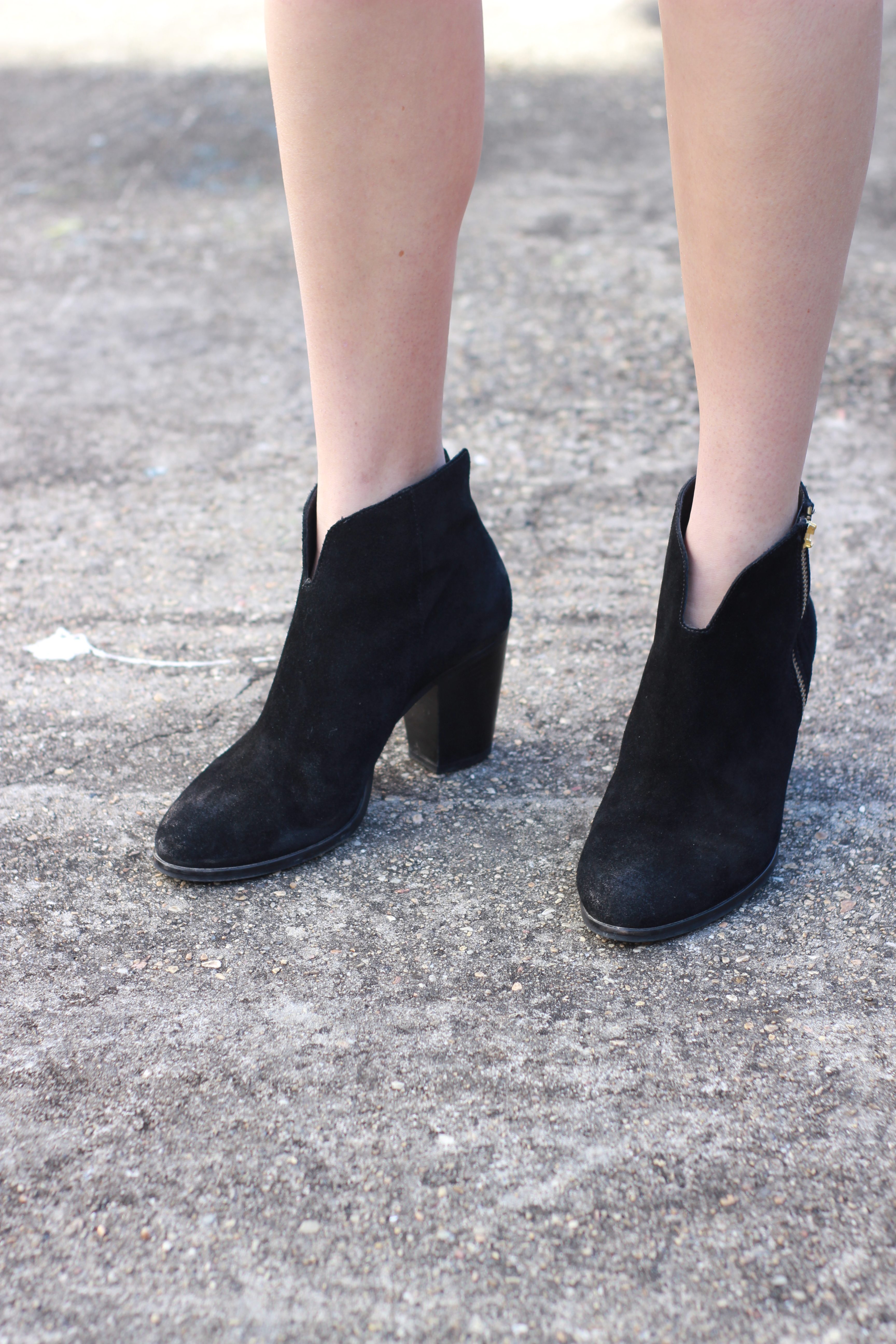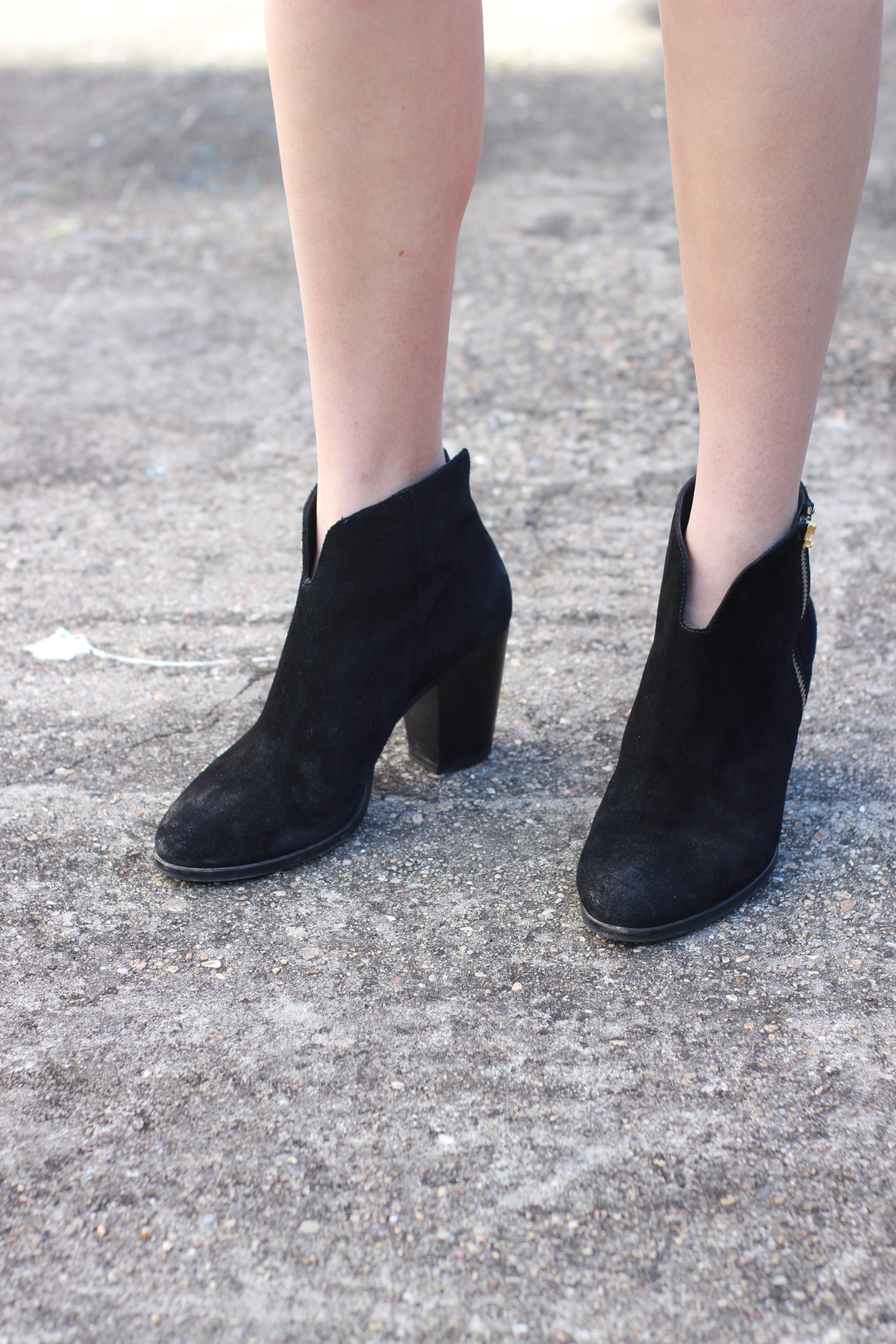 Daytime wear meant I needed to do some coverage up top to balance out the length of the skirt. A white sweater + one of my favorite vests topped off this super simple look. The contrast of the black + cognac of the skirt is something I thought made this outfit a lot less bland. But as always, I am a lover of neutrals + had the hardest time straying away (lol).
Do y'all wear faux leather skirts? Let me know how ya style them below!