Howdy y'all. Hope everyone has had a great week so far! I know for me, today seriously felt like the most Monday Thursday ever. I think it's that Wednesday off for the fourth is what threw me off! Nonetheless, I am so looking forward to this weekend as I'll be headed up to the Big Apple. Eeekkkk! A get away for a bit to catch up with two of my closest friends is just what I need.
Last time I posted about these shoes on Instagram, I got an OVERLOAD of messages asking for details. So I figured I may as well do a blog post about em and show y'all how I style them!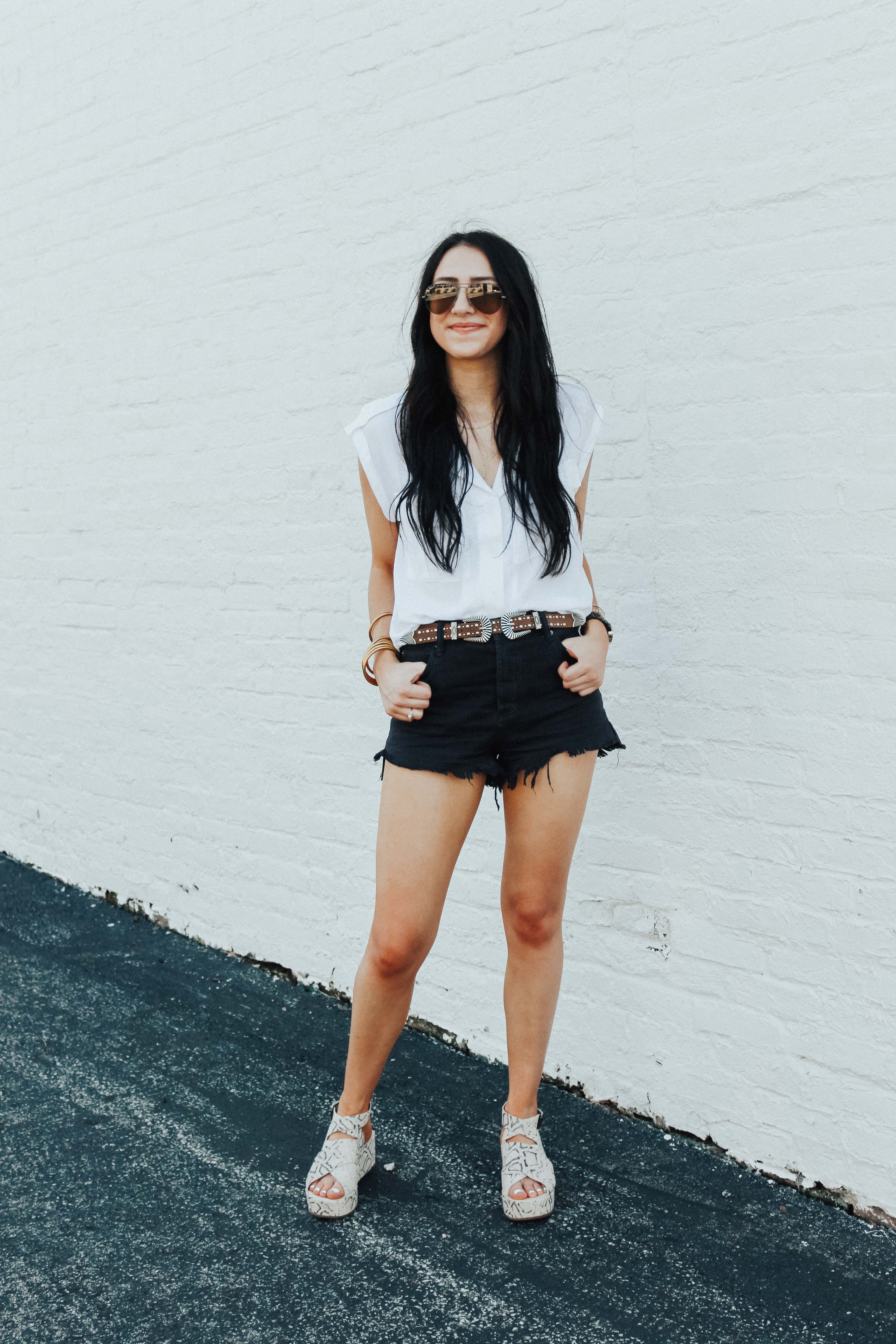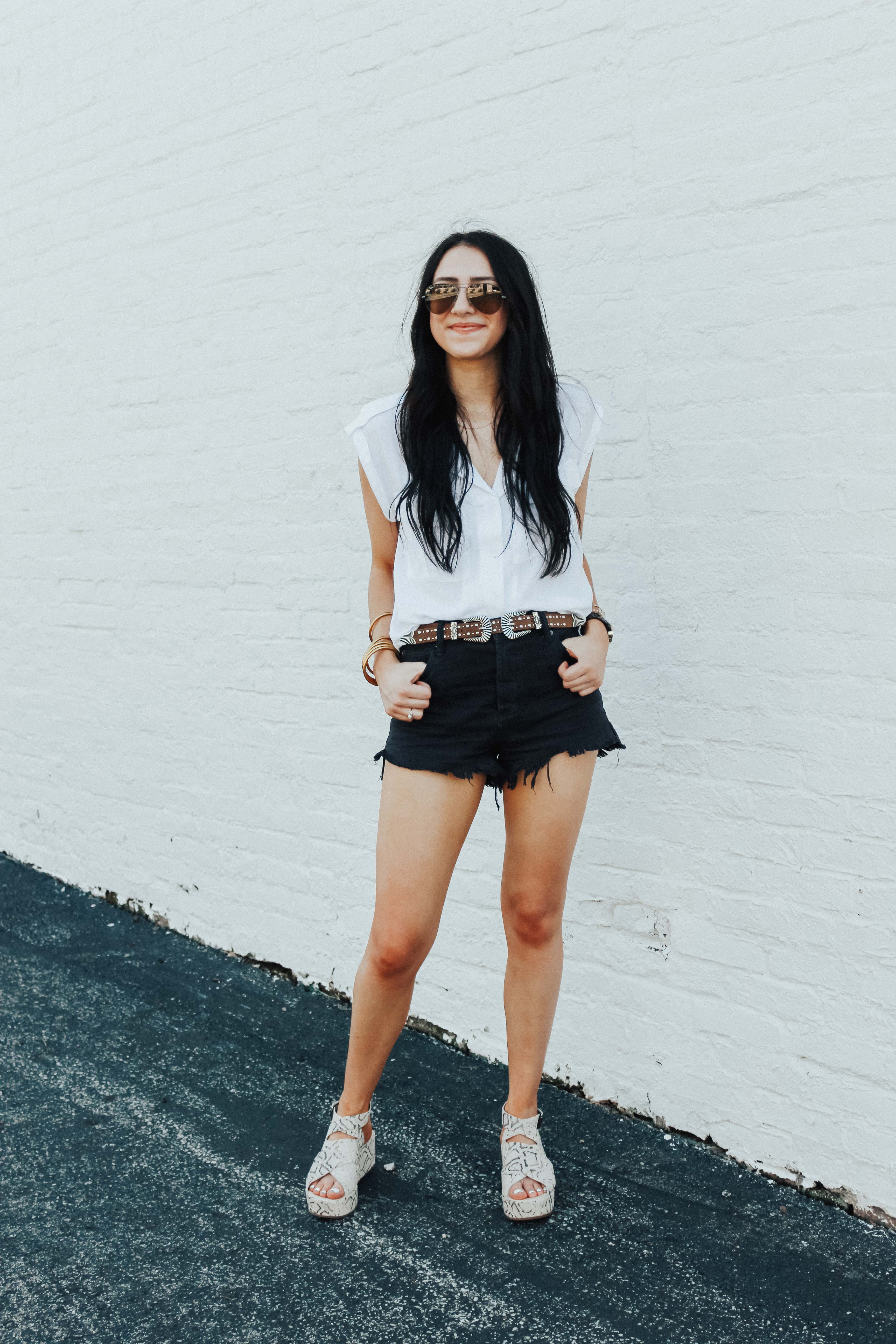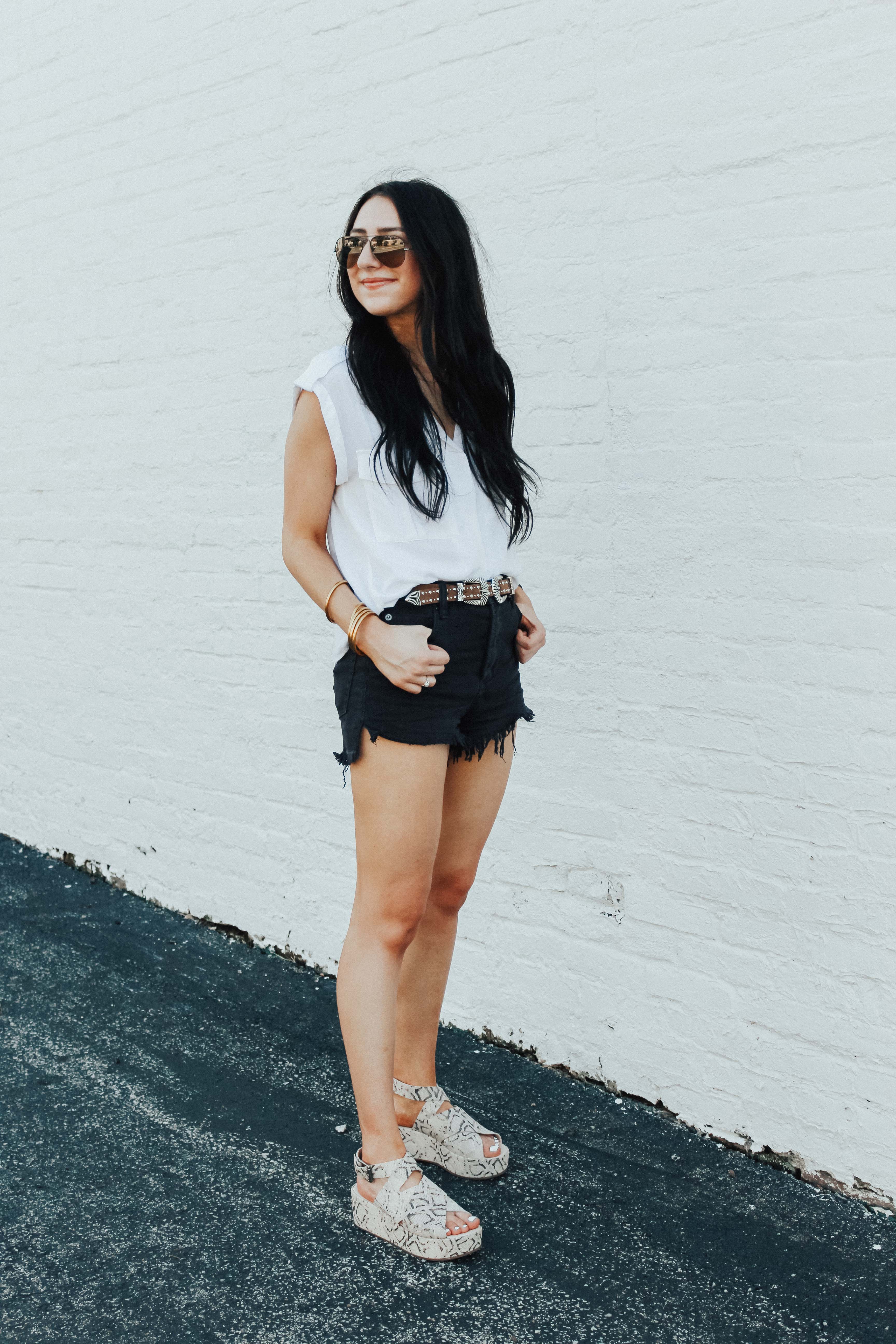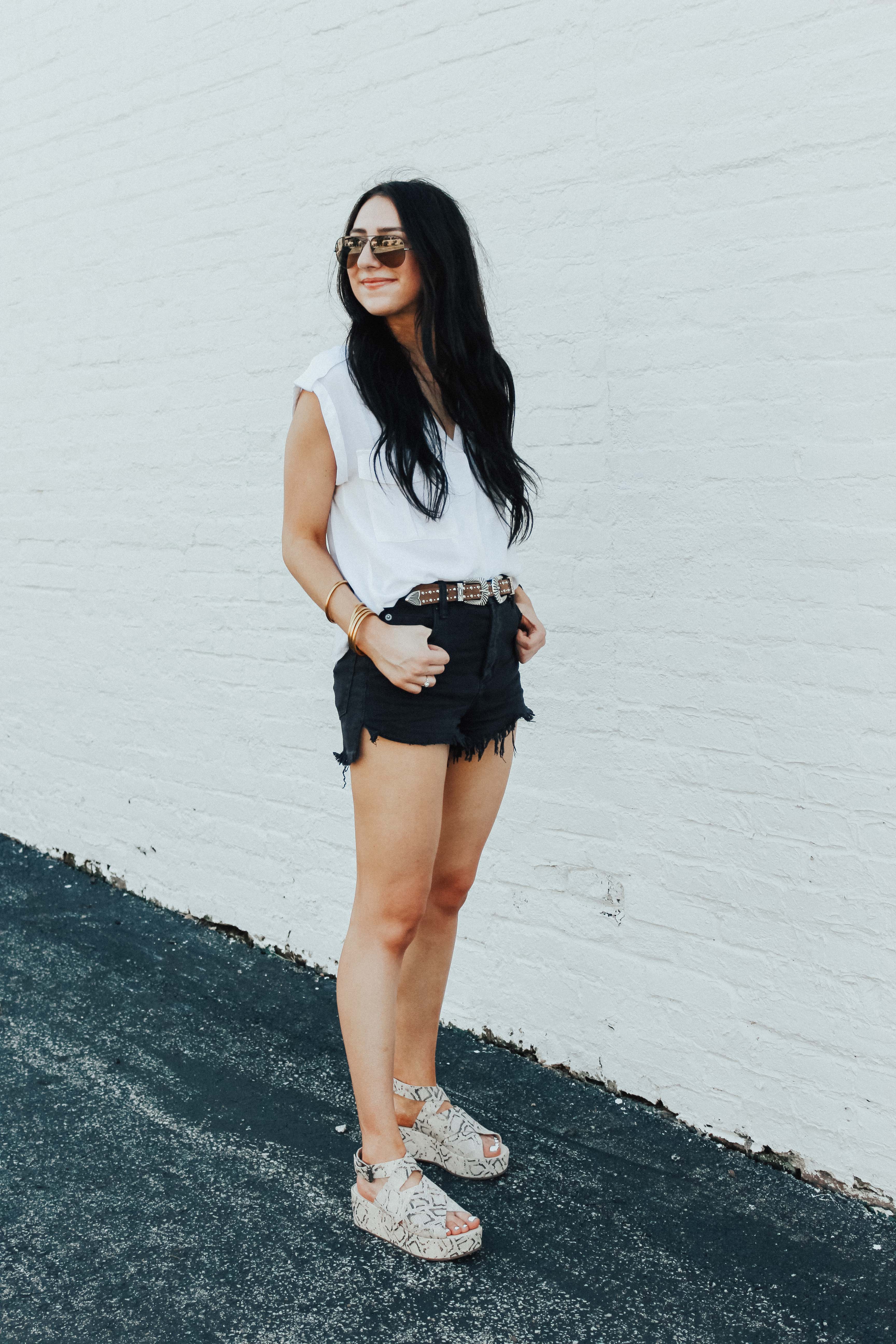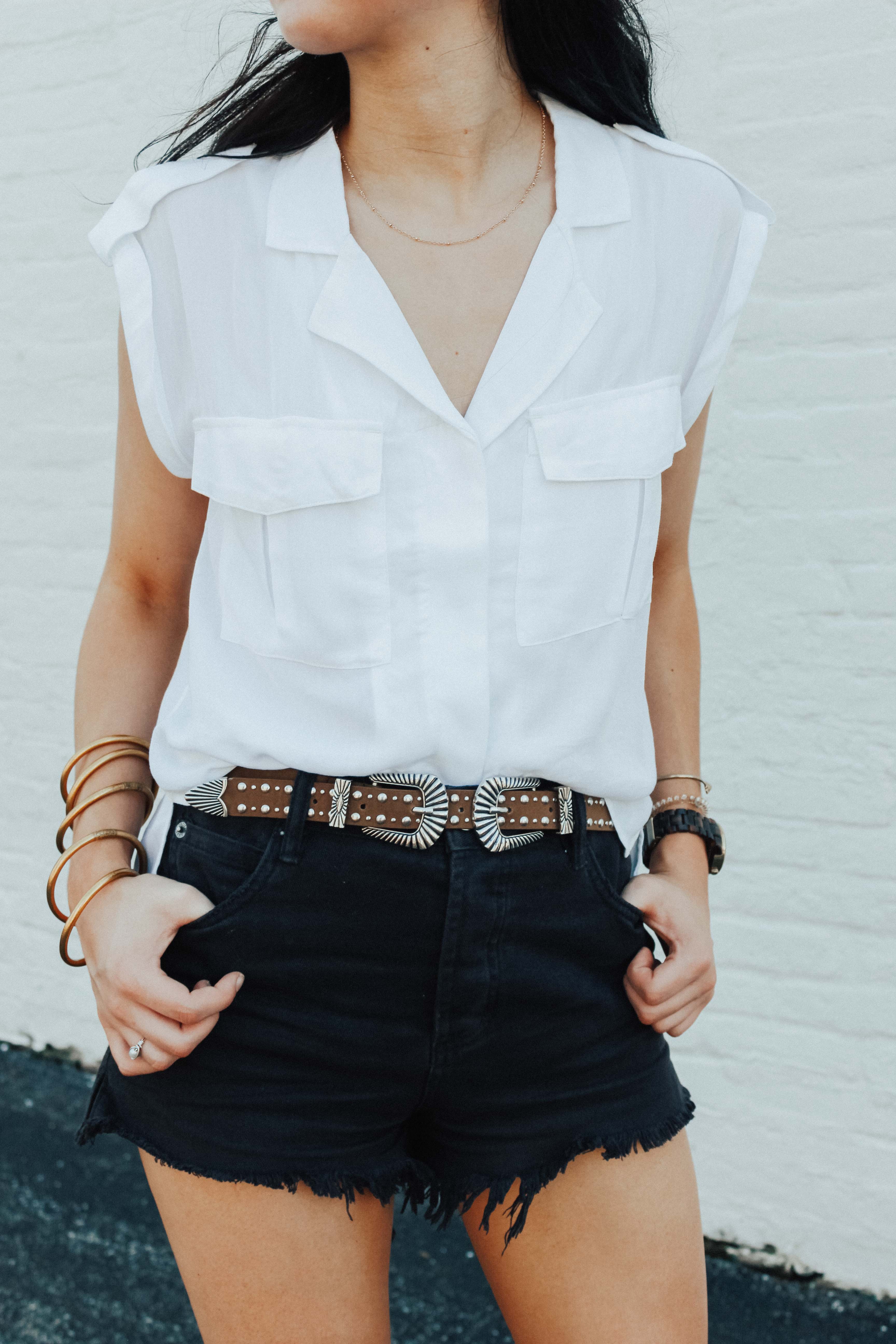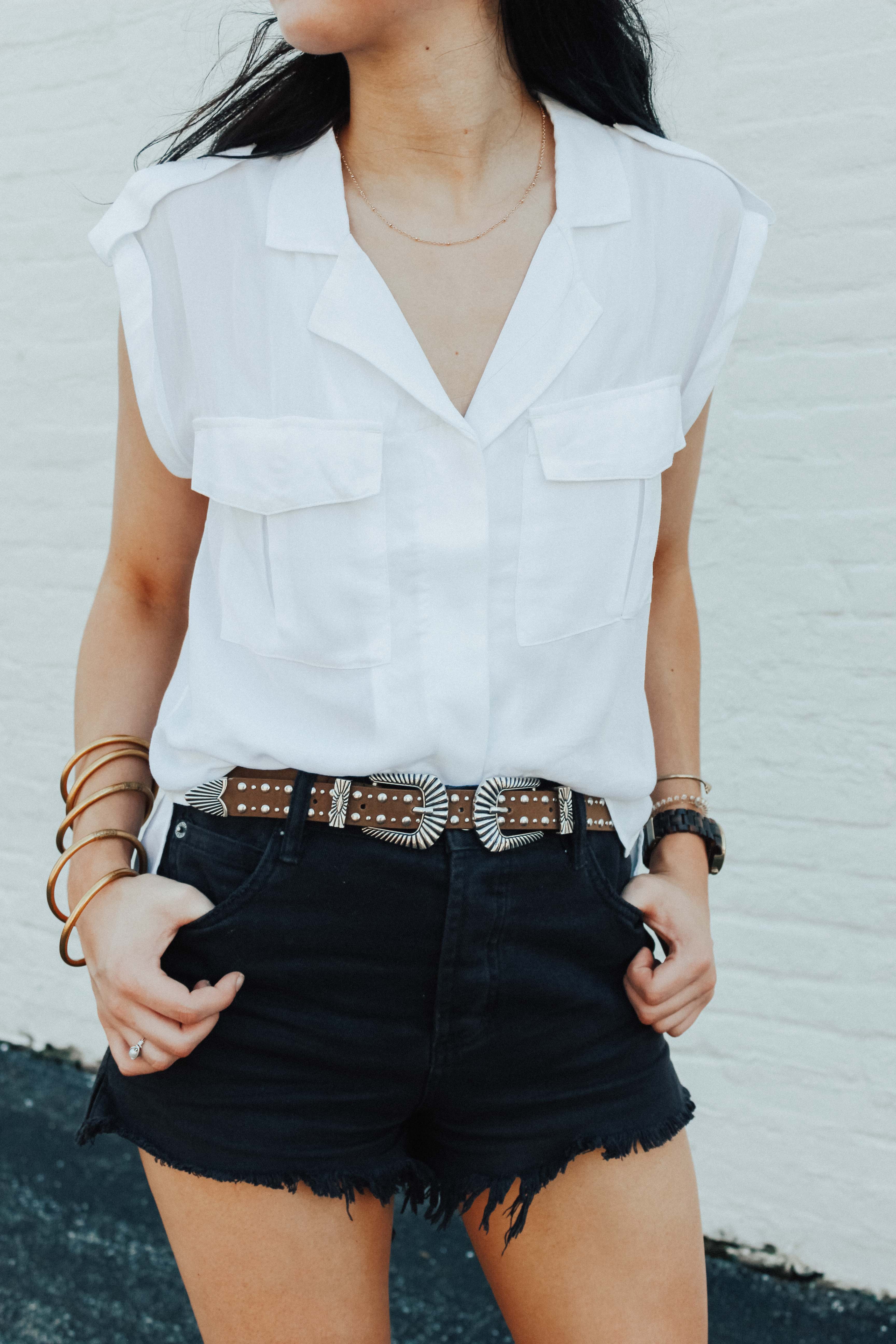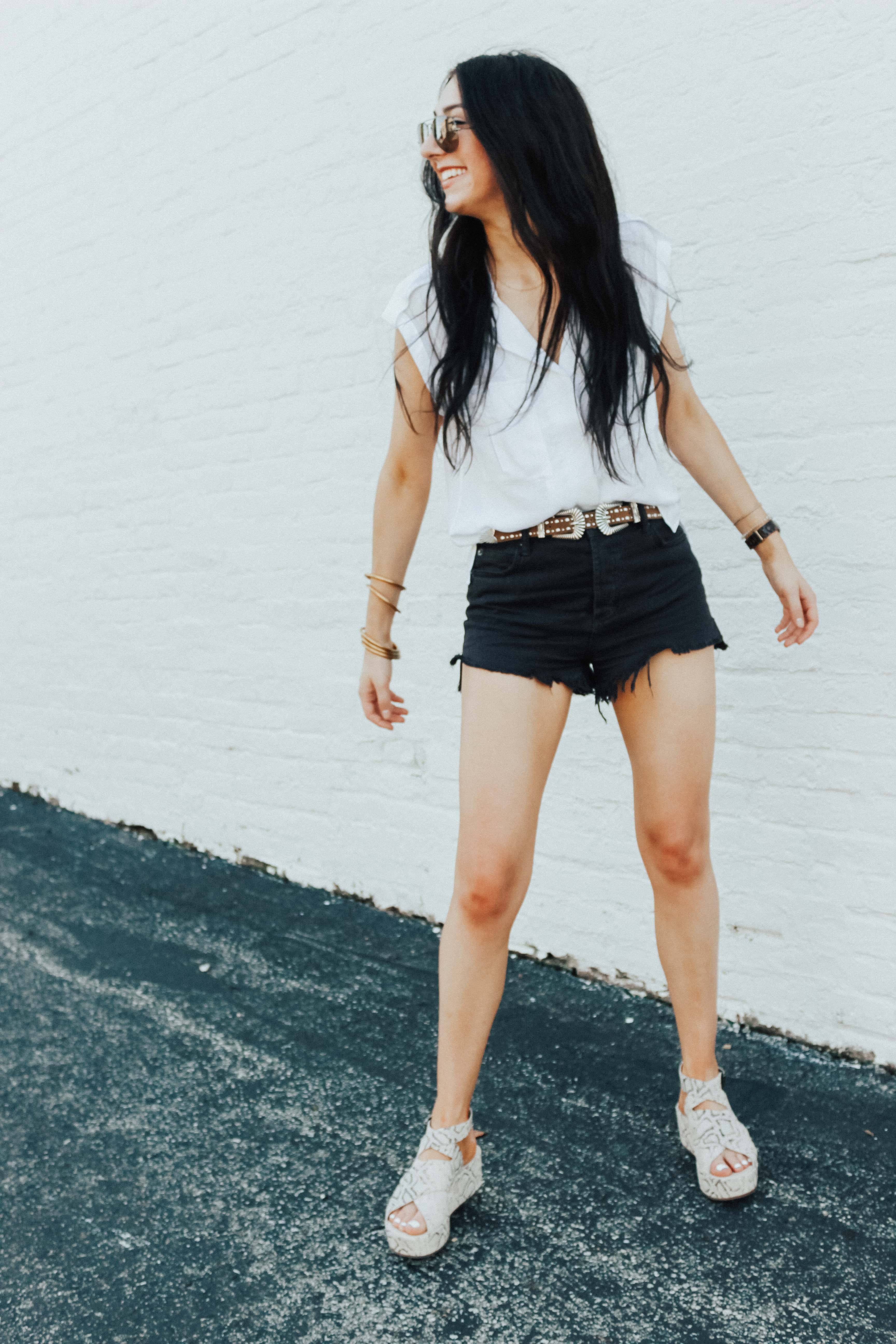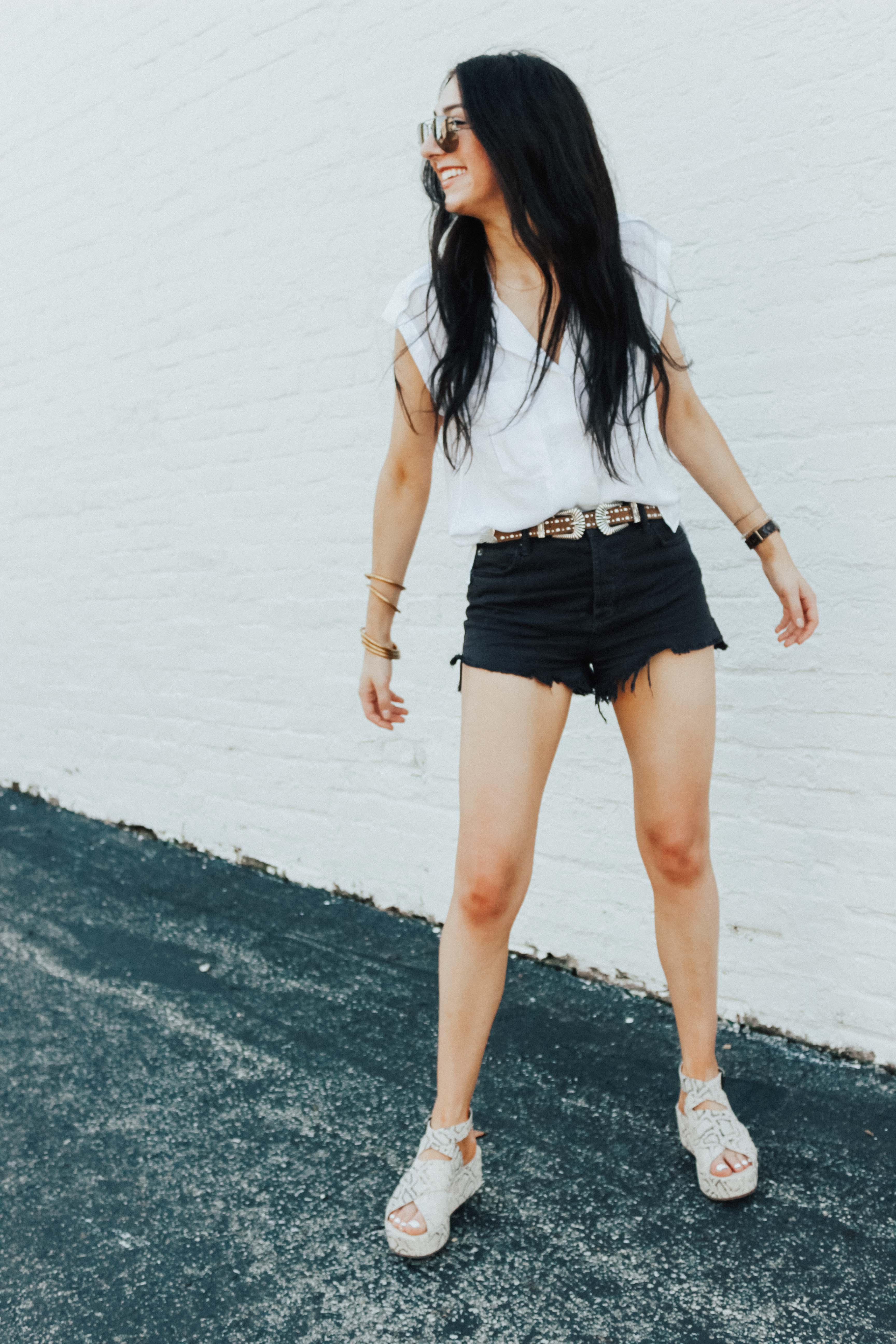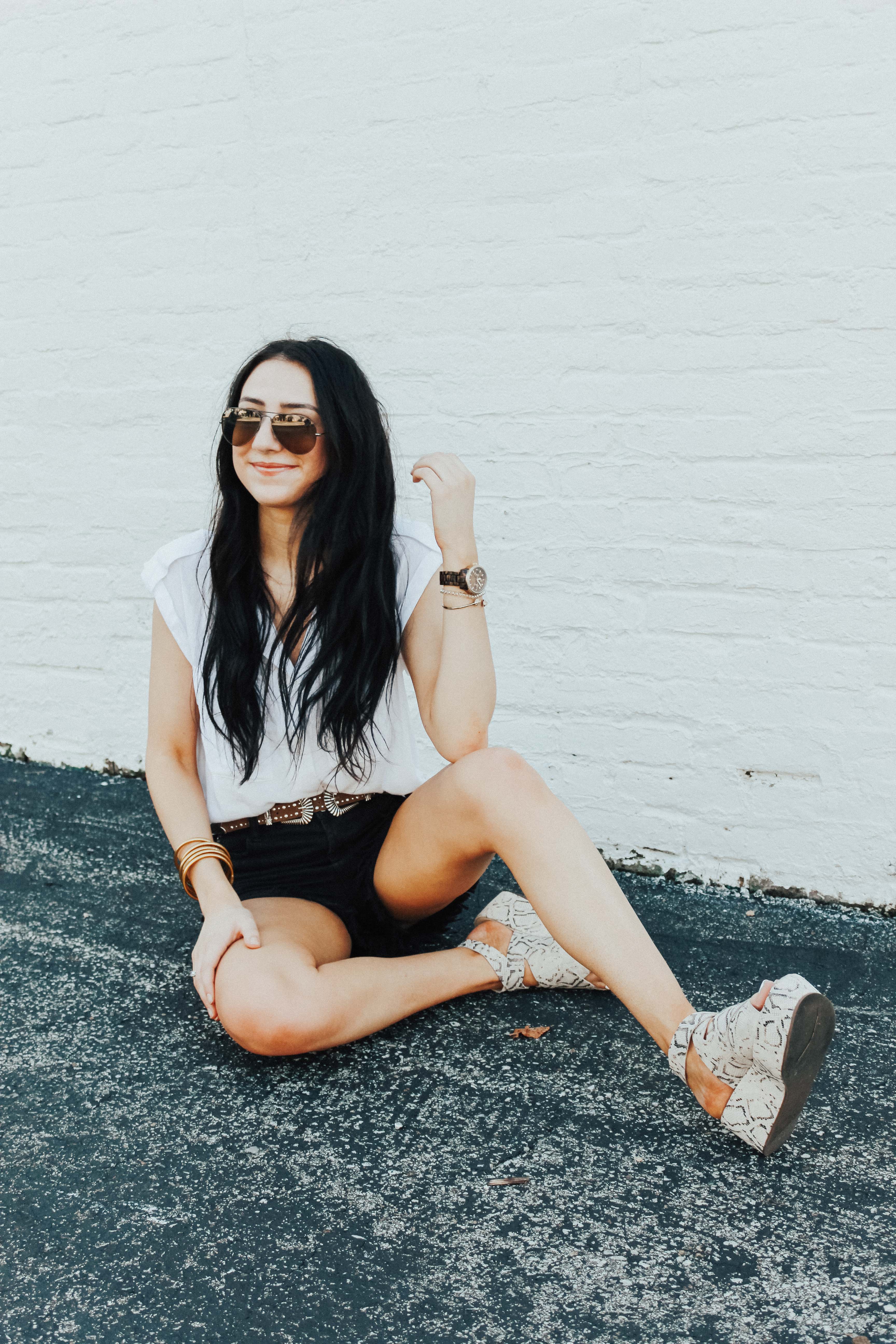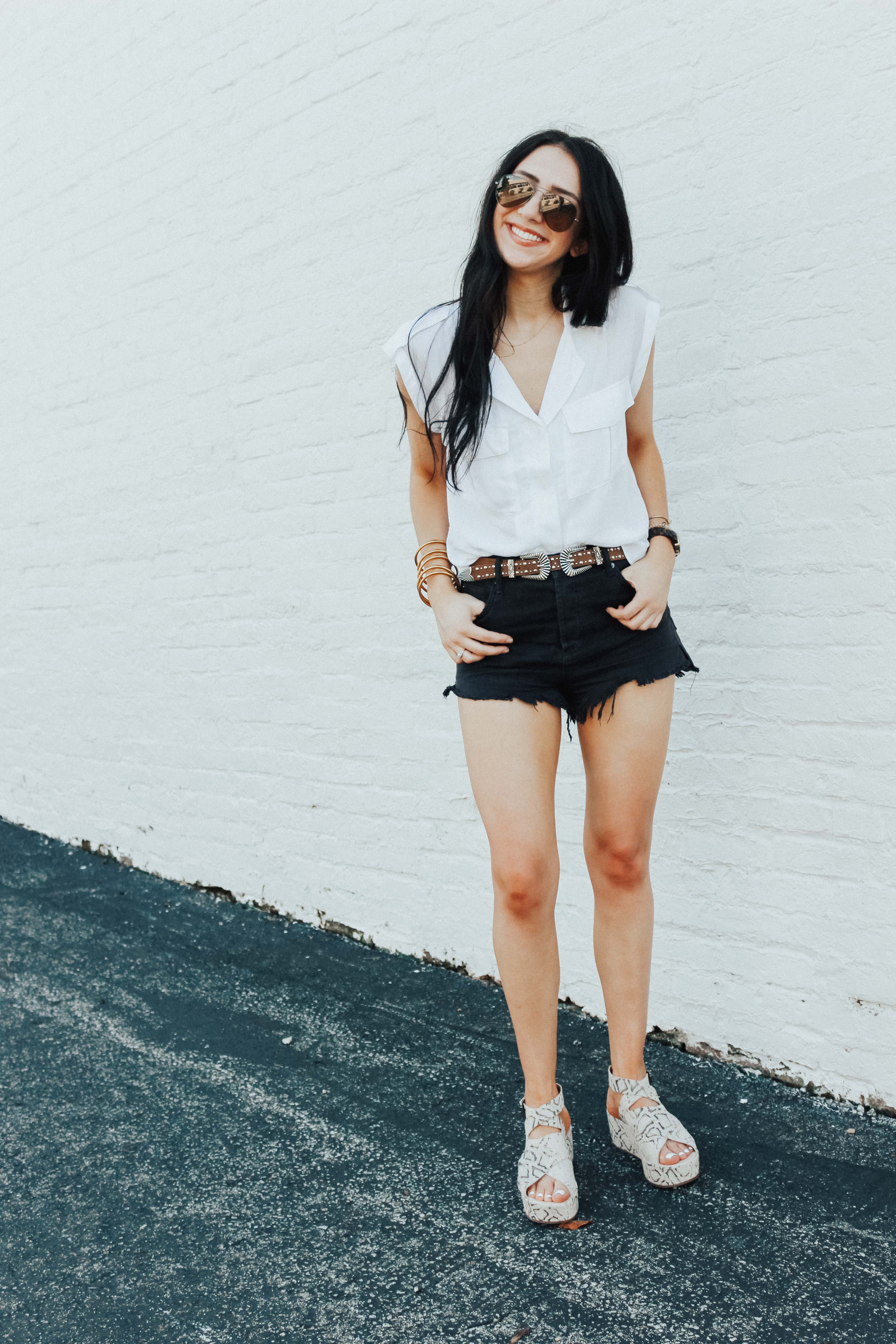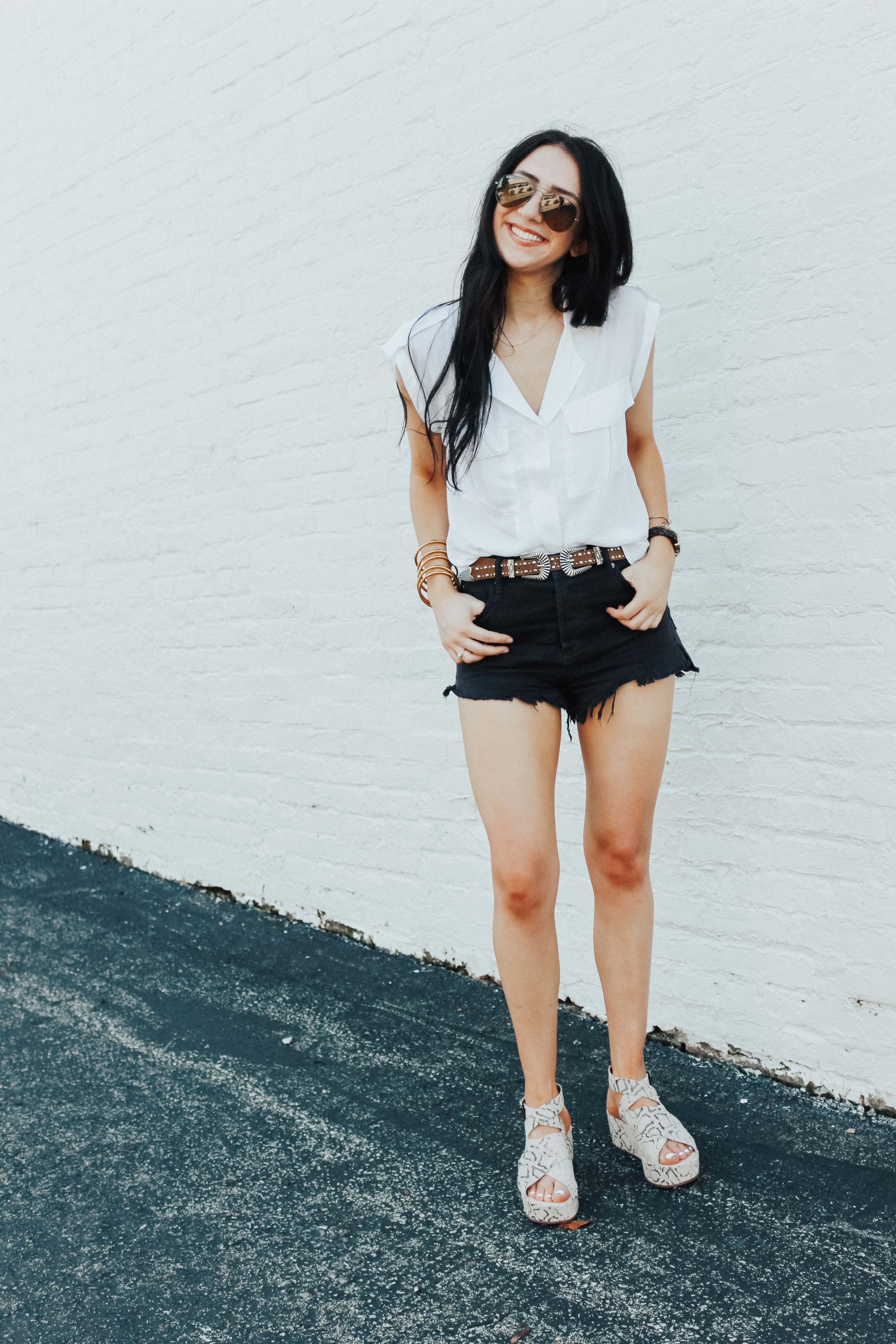 Black, white, and snakeskin. Can't get much better than that, right? I'm a sucker for a neutral outfit because I feel like I don't have to think… I can just grab and go. Please lmk when there will be a time where black and white won't be in style? Never. I wanted to keep everything simple and light considering it's hot as Hades up here in Fayetteville. On a side note: I wear these shorts at LEAST twice a week. They're a great buy if you're a jean-shorts-to-everything kinda gal like me.

the best shoes ever
I had been lusting after these for months and they were honestly the first thing I bought while working at RiffRaff because I was so dang excited about them. I loooove how comfortable they are! With the ankle strap and 1.5″ platform — ya get the best of both worlds (style AND comfort). I couldn't pass up getting them in both colors lol #extraaf
I think my favorite part about these shoes is how versatile they are. I've done them with jeans, dresses, skirts and they honestly look good with EVERYTHING. I'm even taking them with me to NYC this weekend to go with all my day and night outfits. Did I mention that they're ON SALE? Bottom line: you NEED A PAIR. Not kidding.