I don't know about y'all but I live for a good sweater. They're my favorite year round top and I don't think you can ever have enough! The key to rocking sweaters in the spring is to get lightweight sweaters you can layer if needed but won't be to hot if you live in the deep south like me. So without further ado, today's spring sweater post!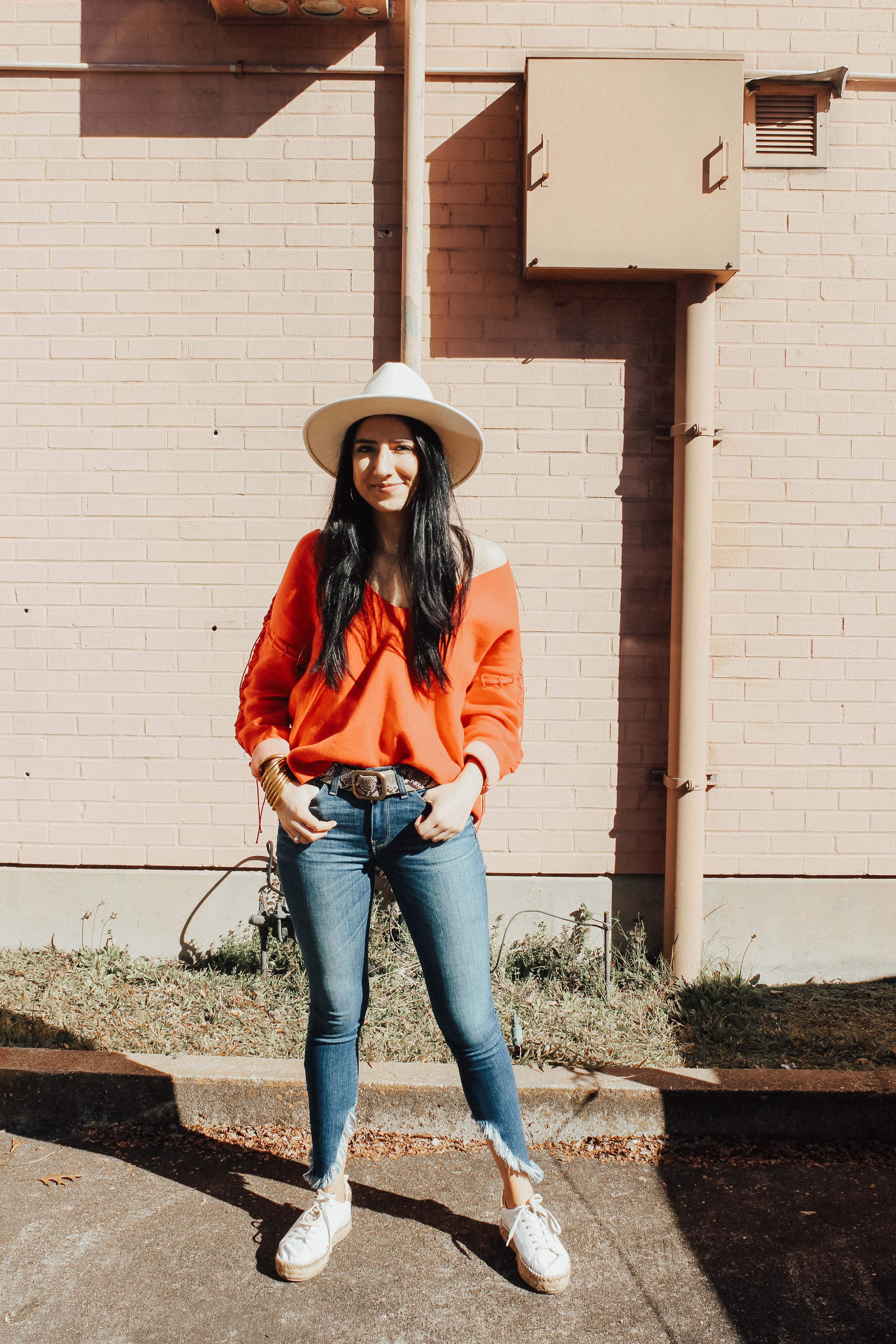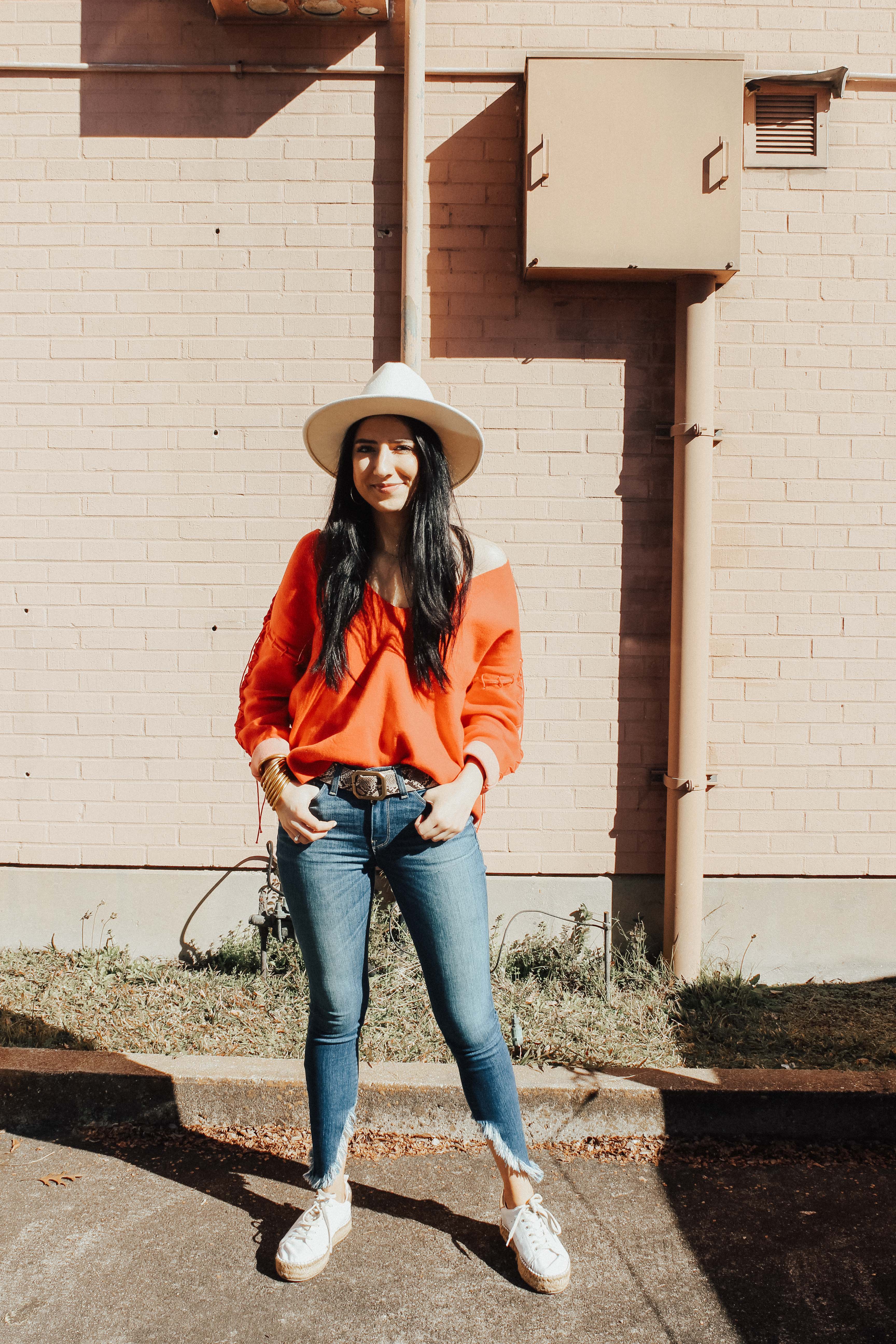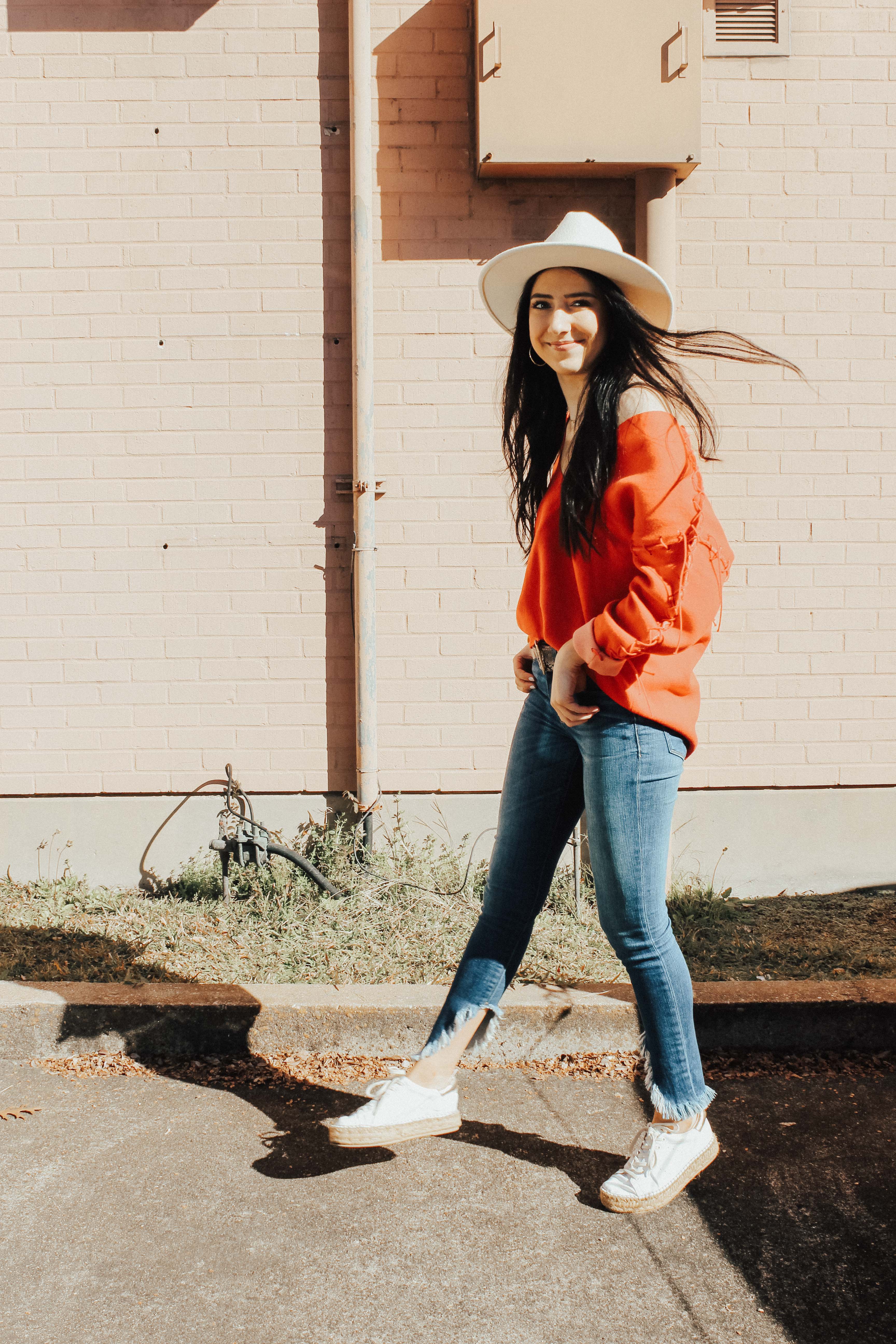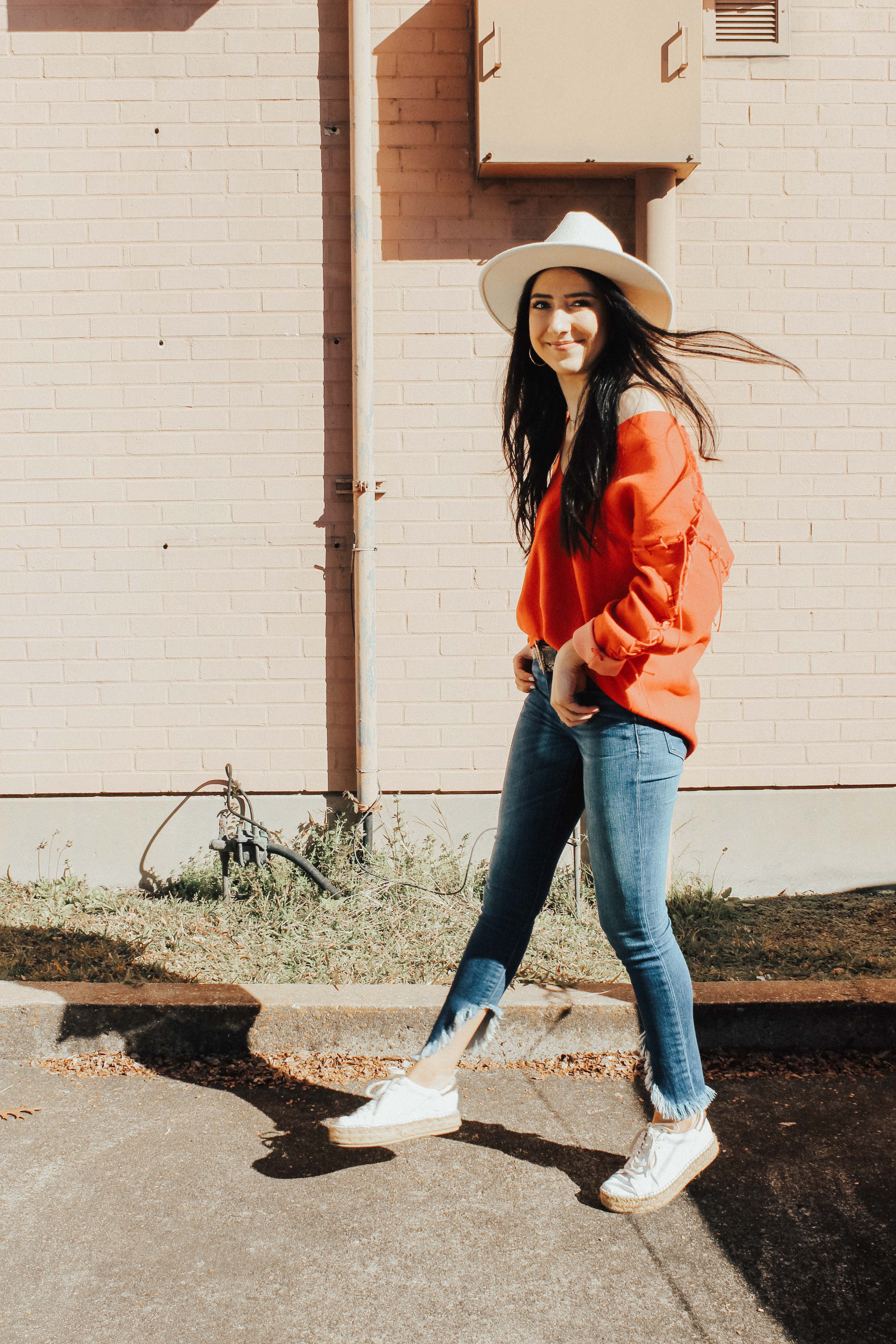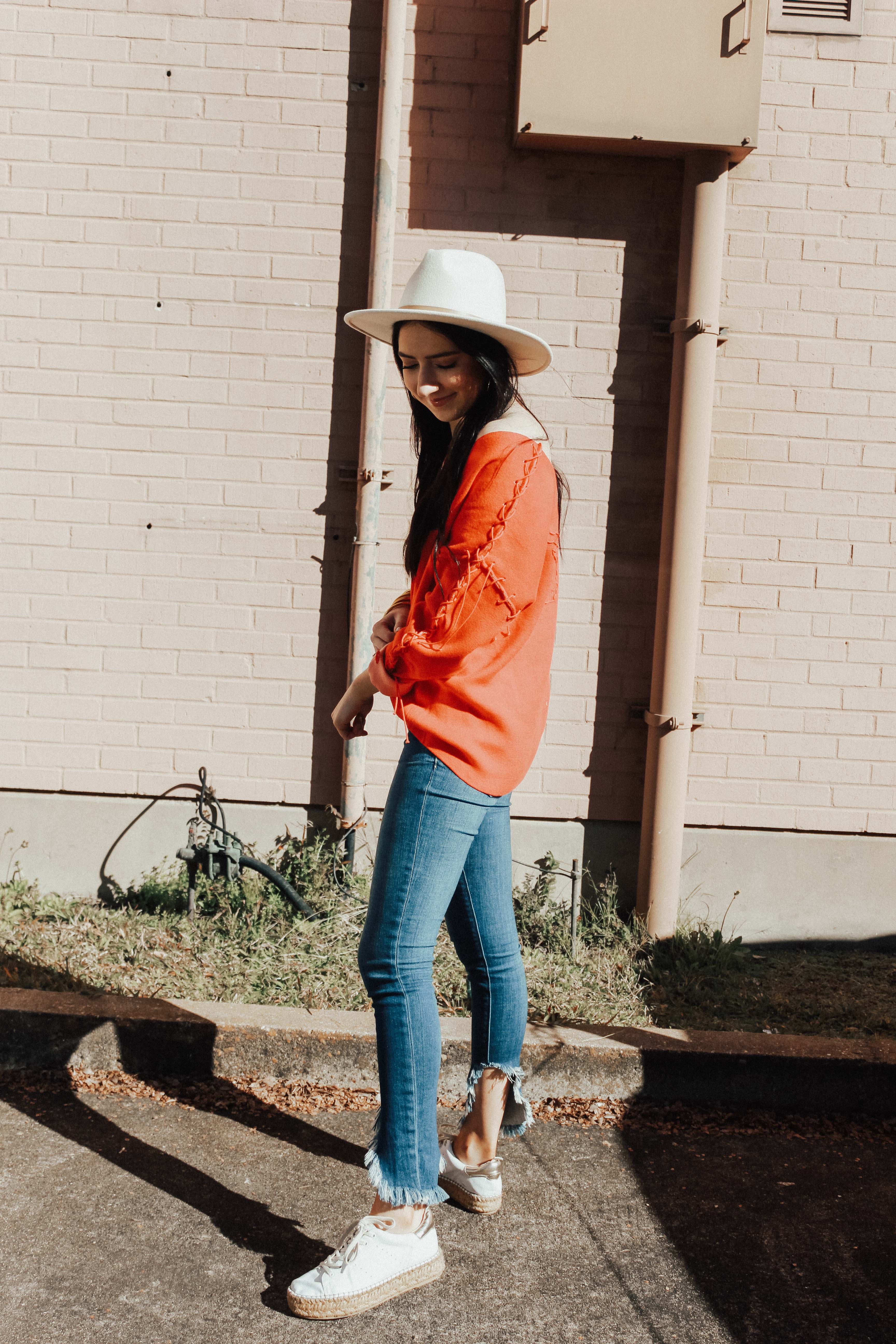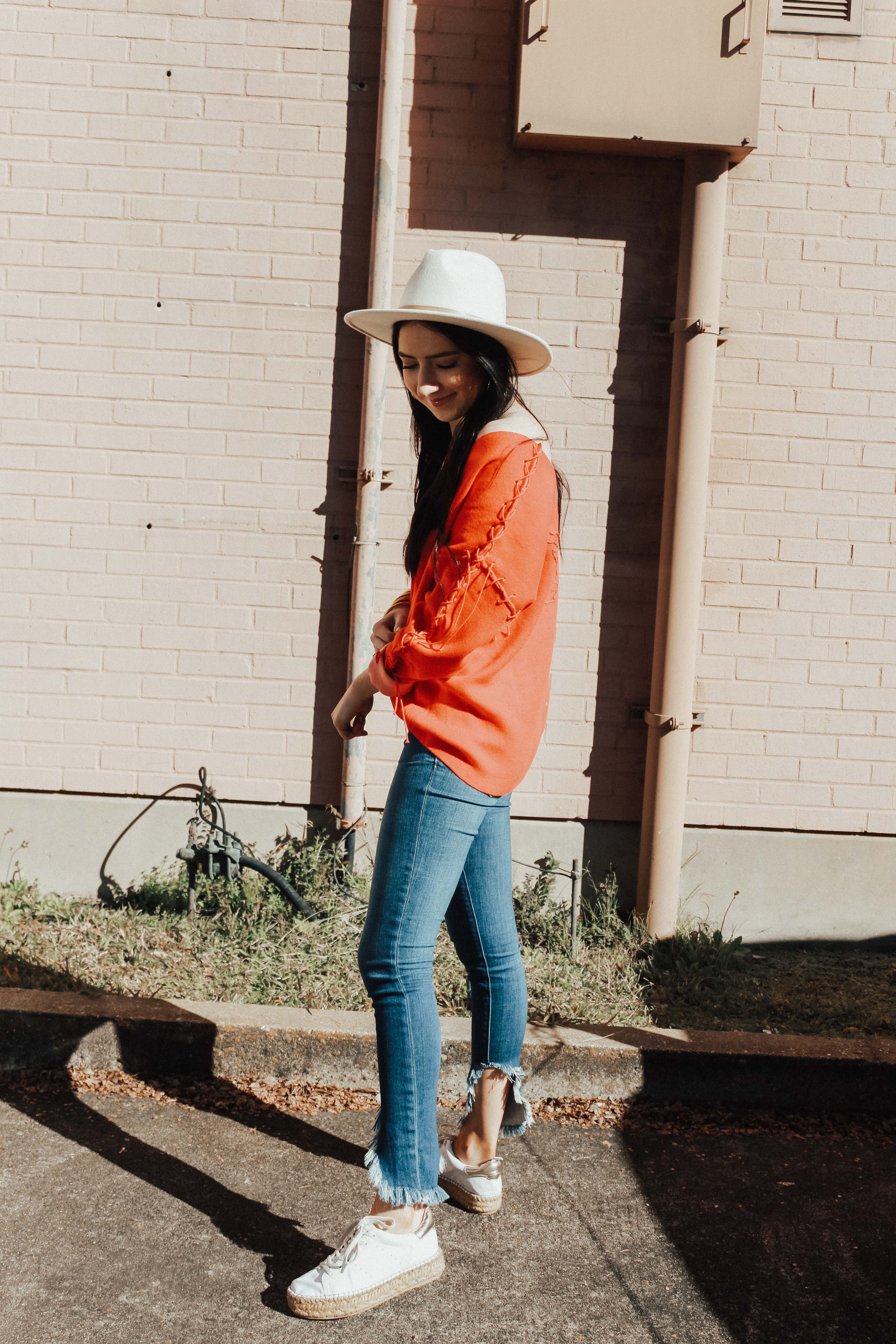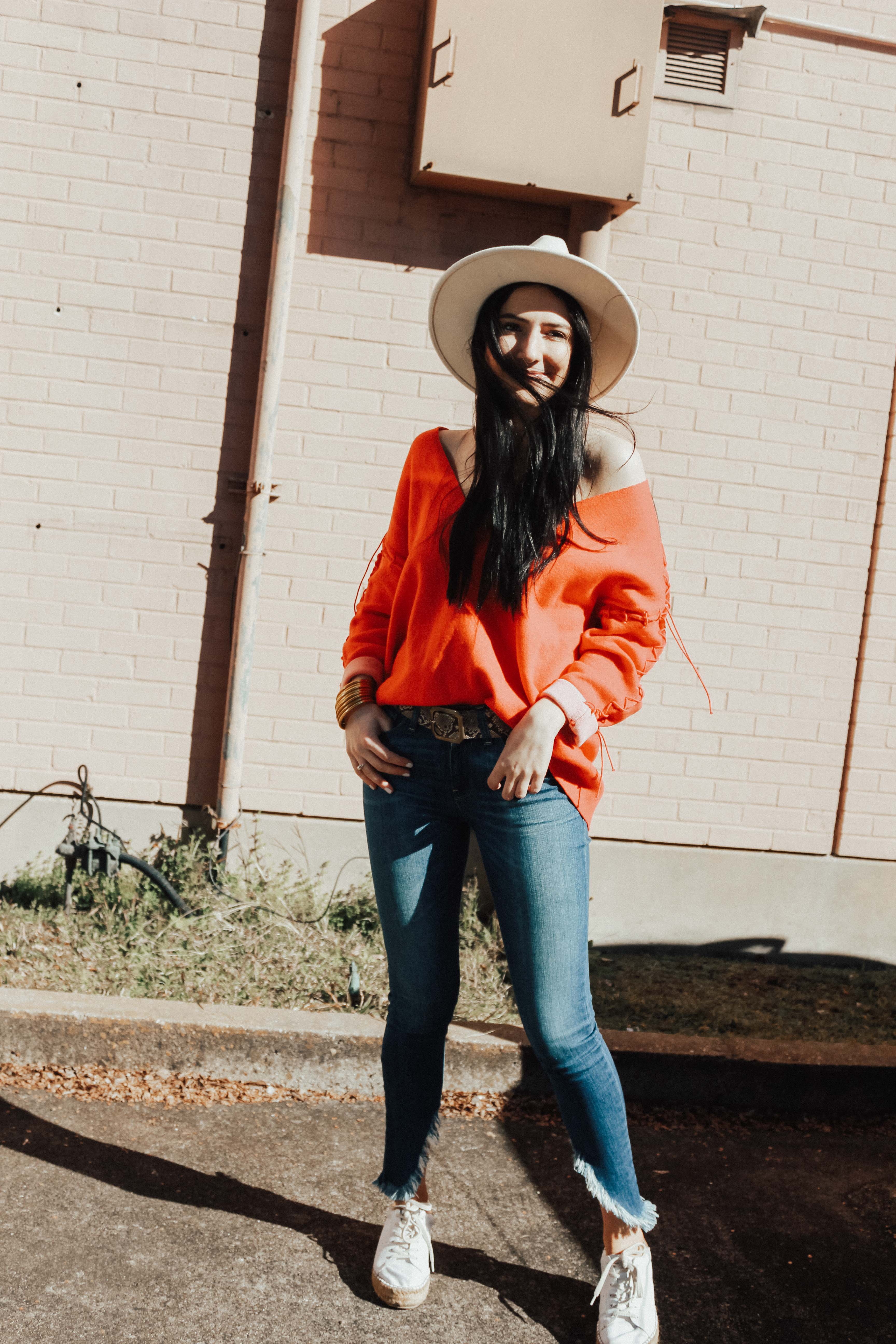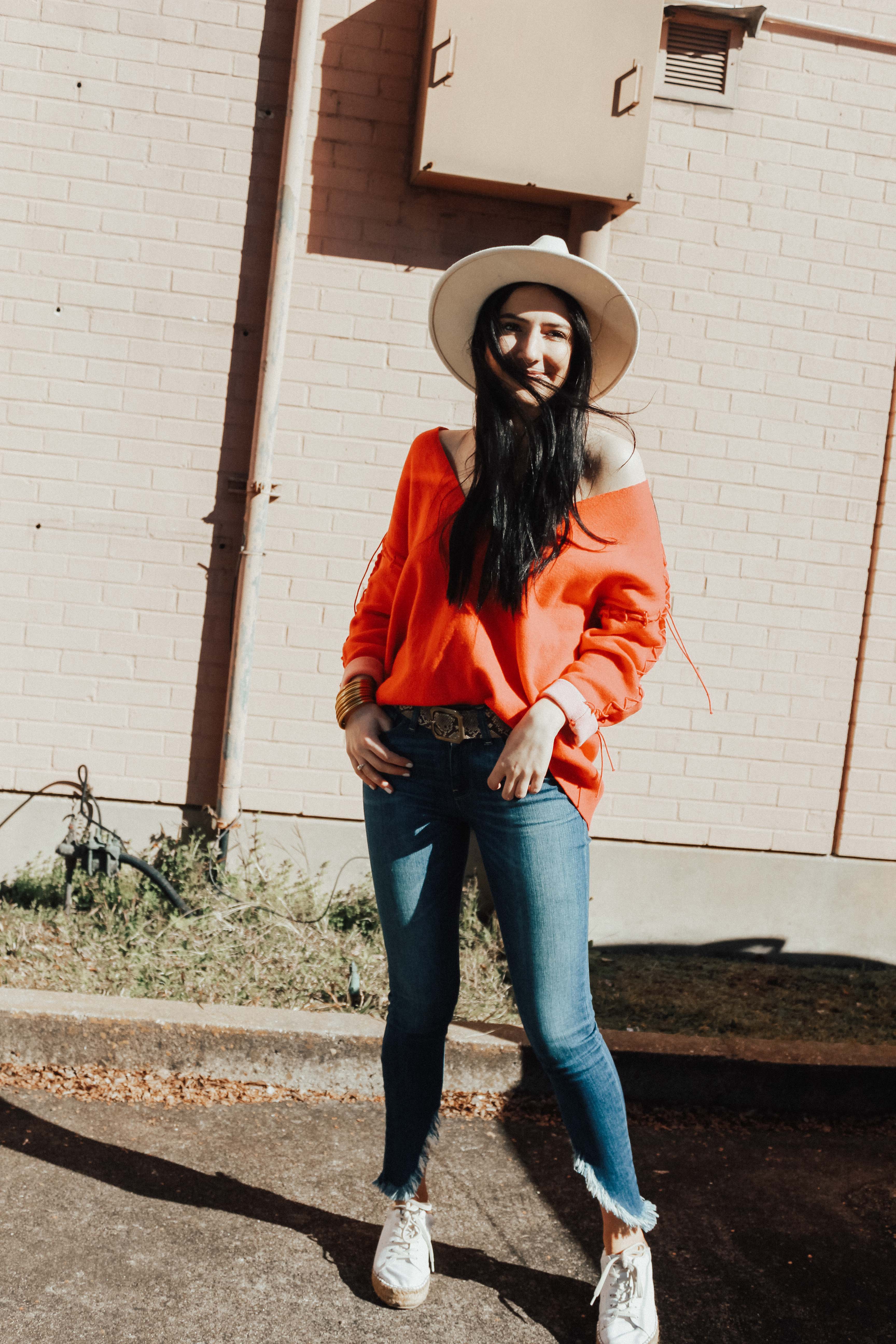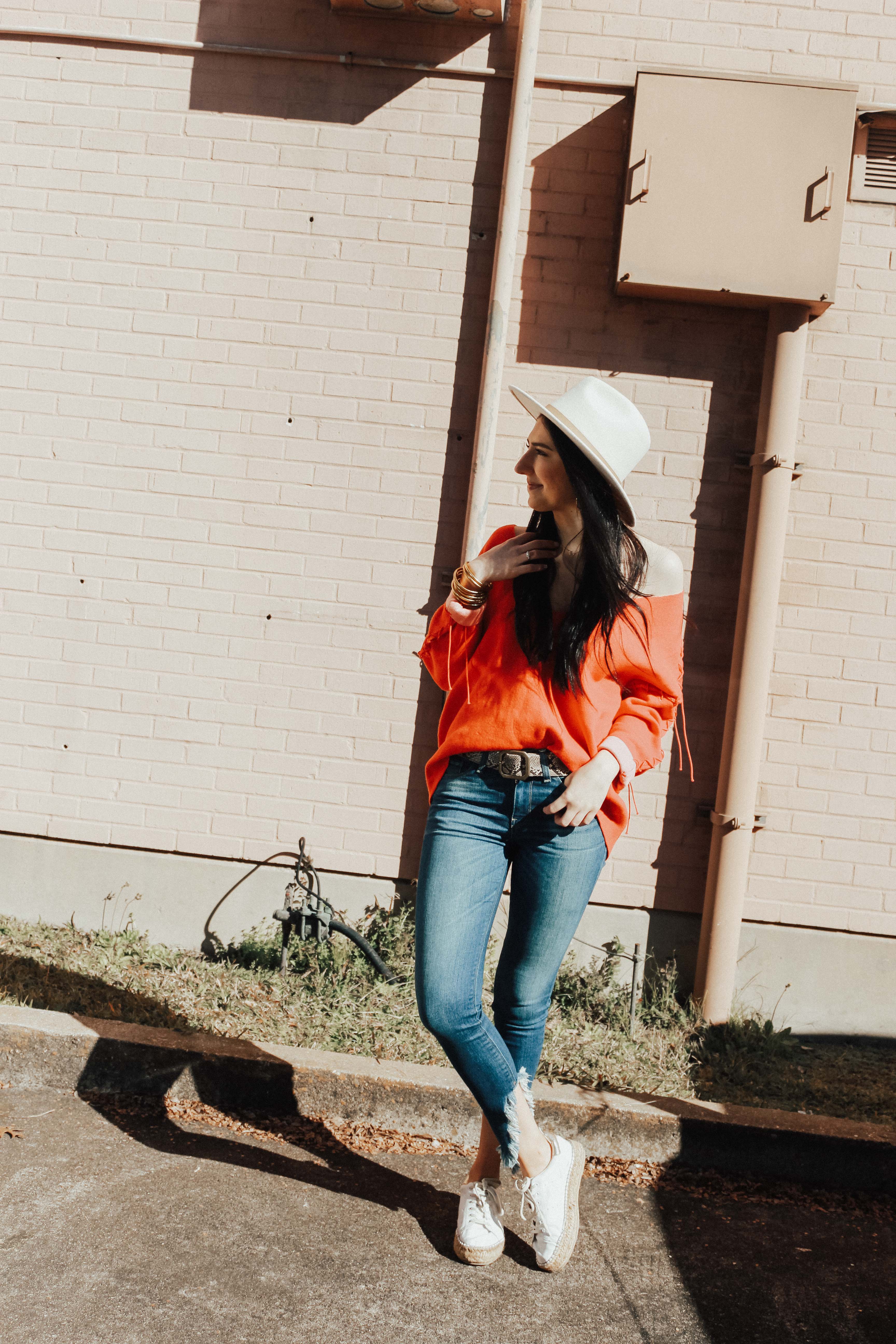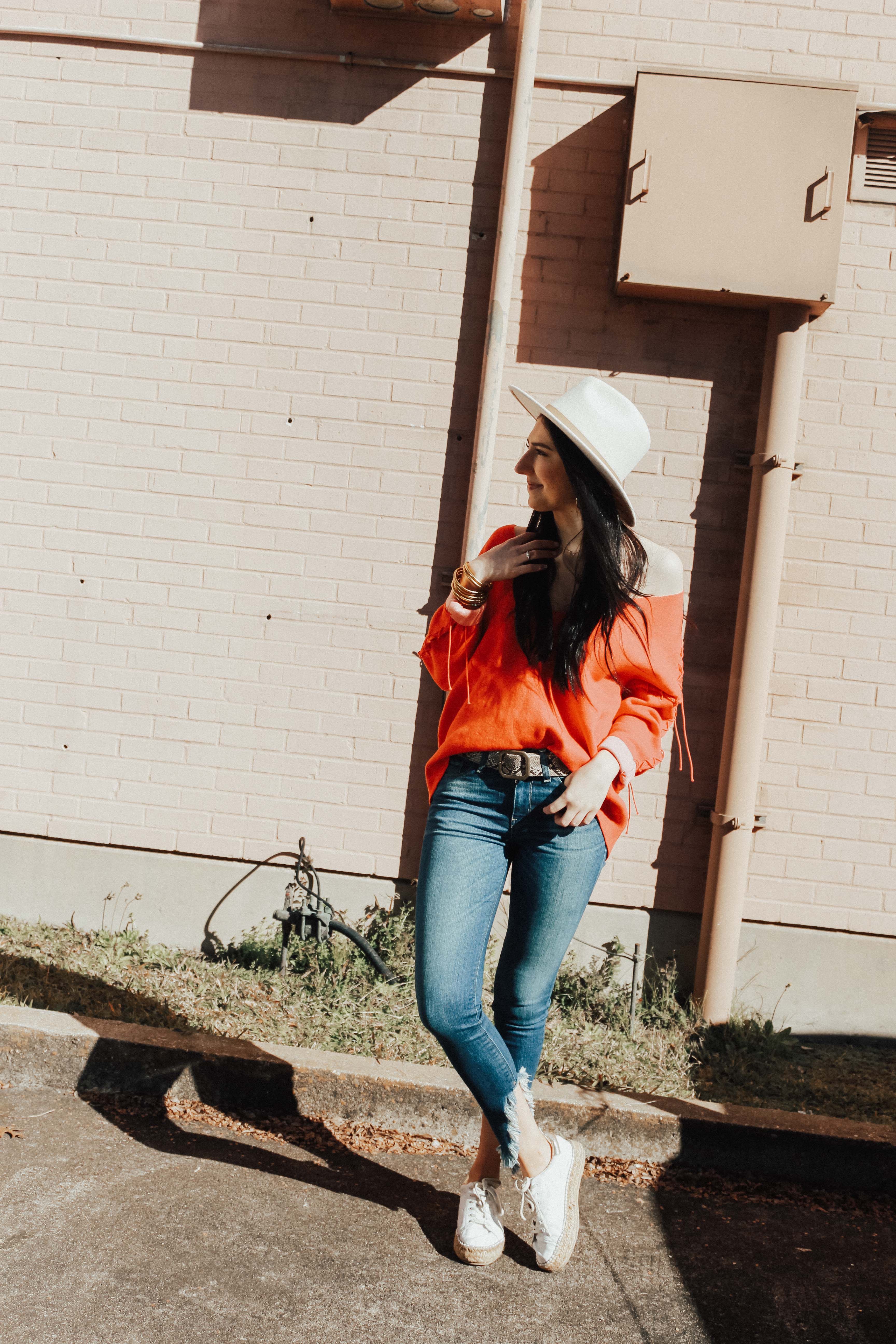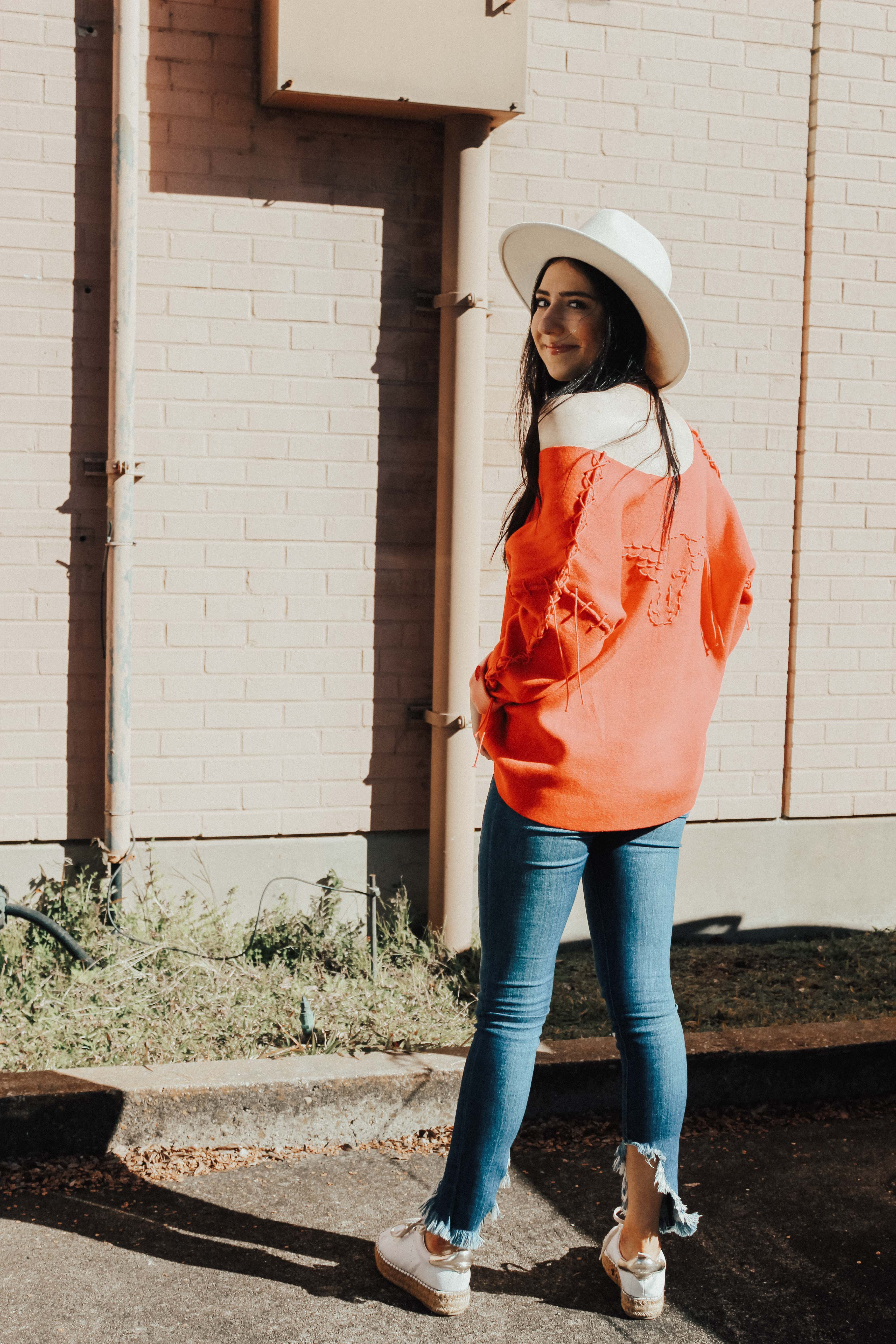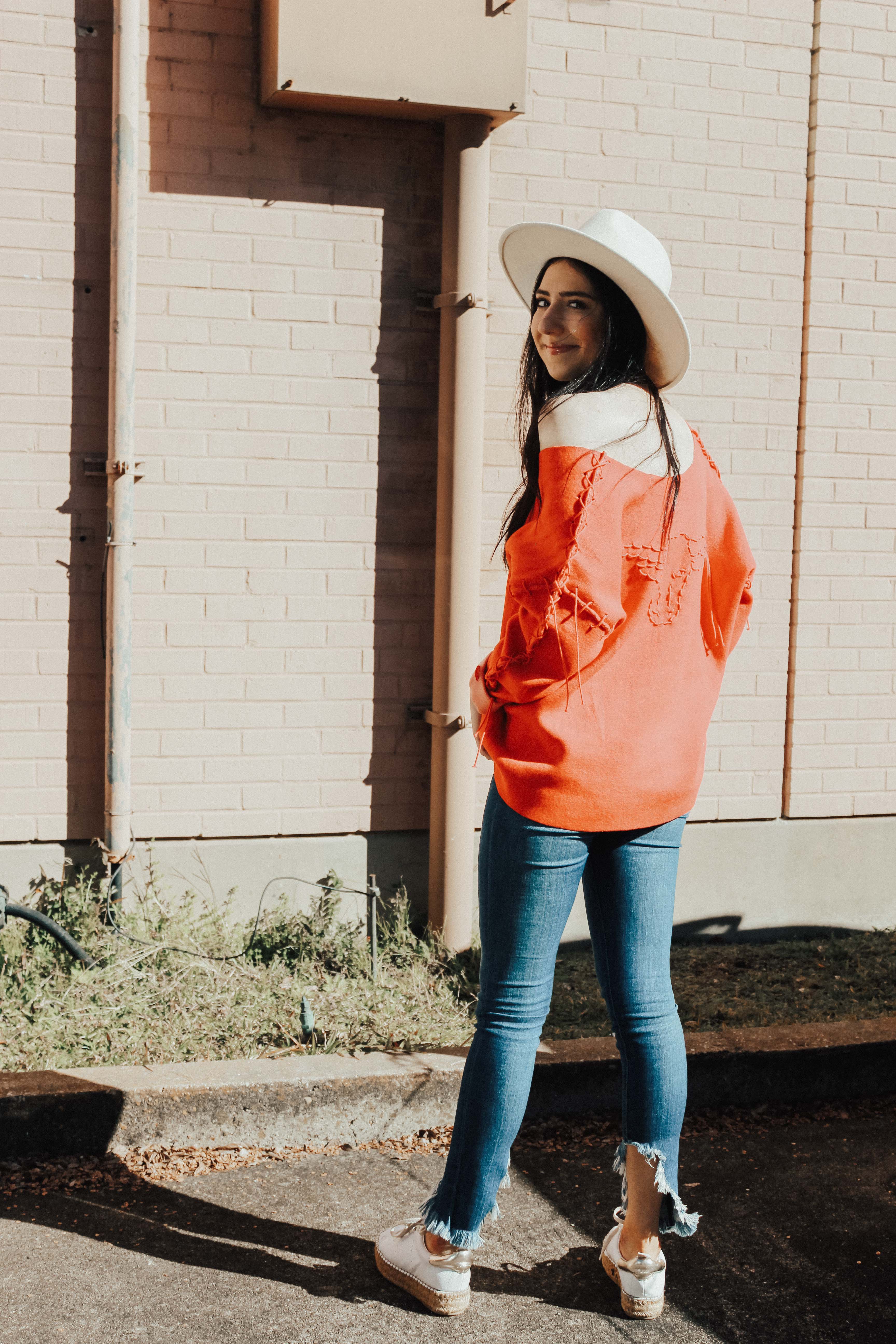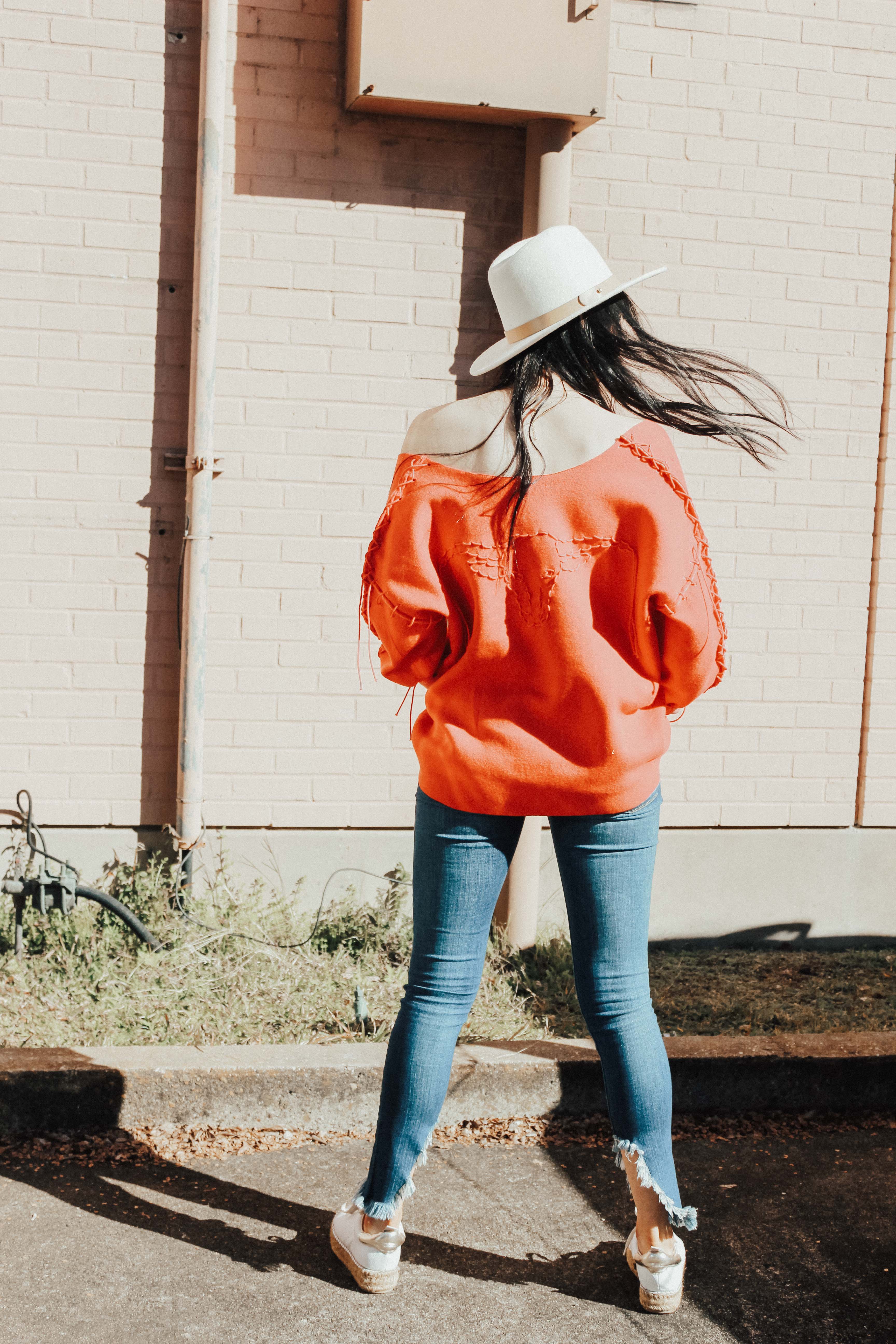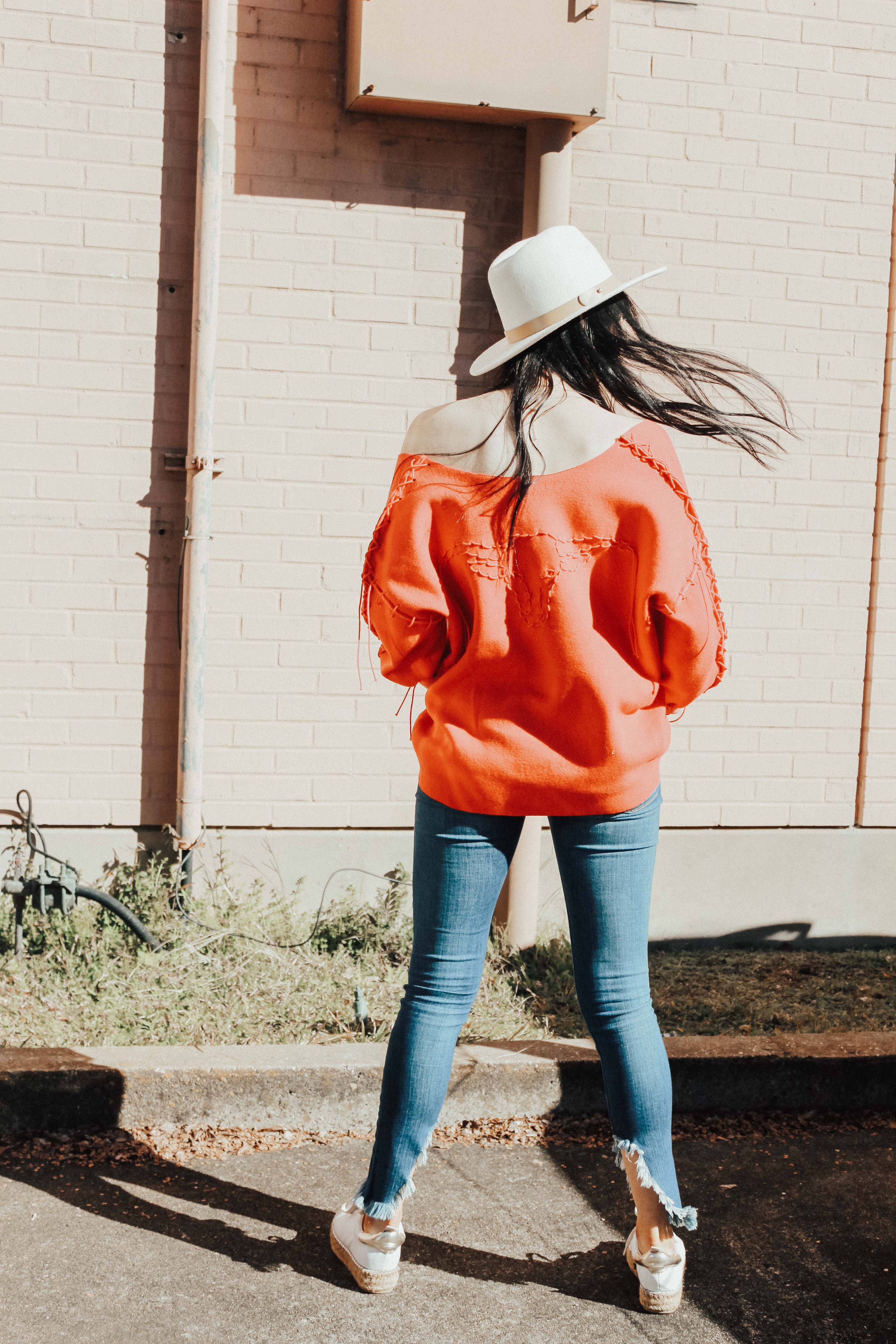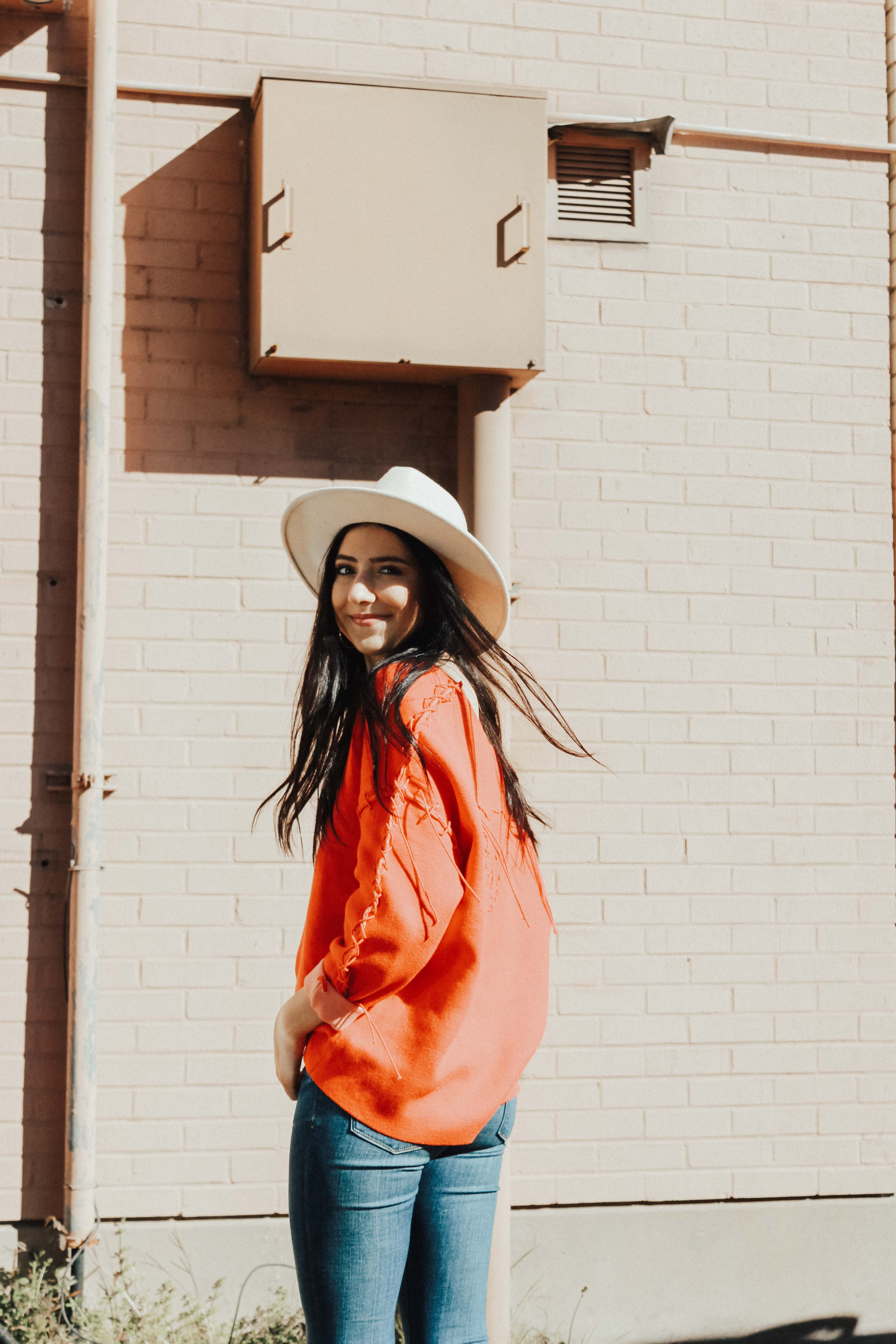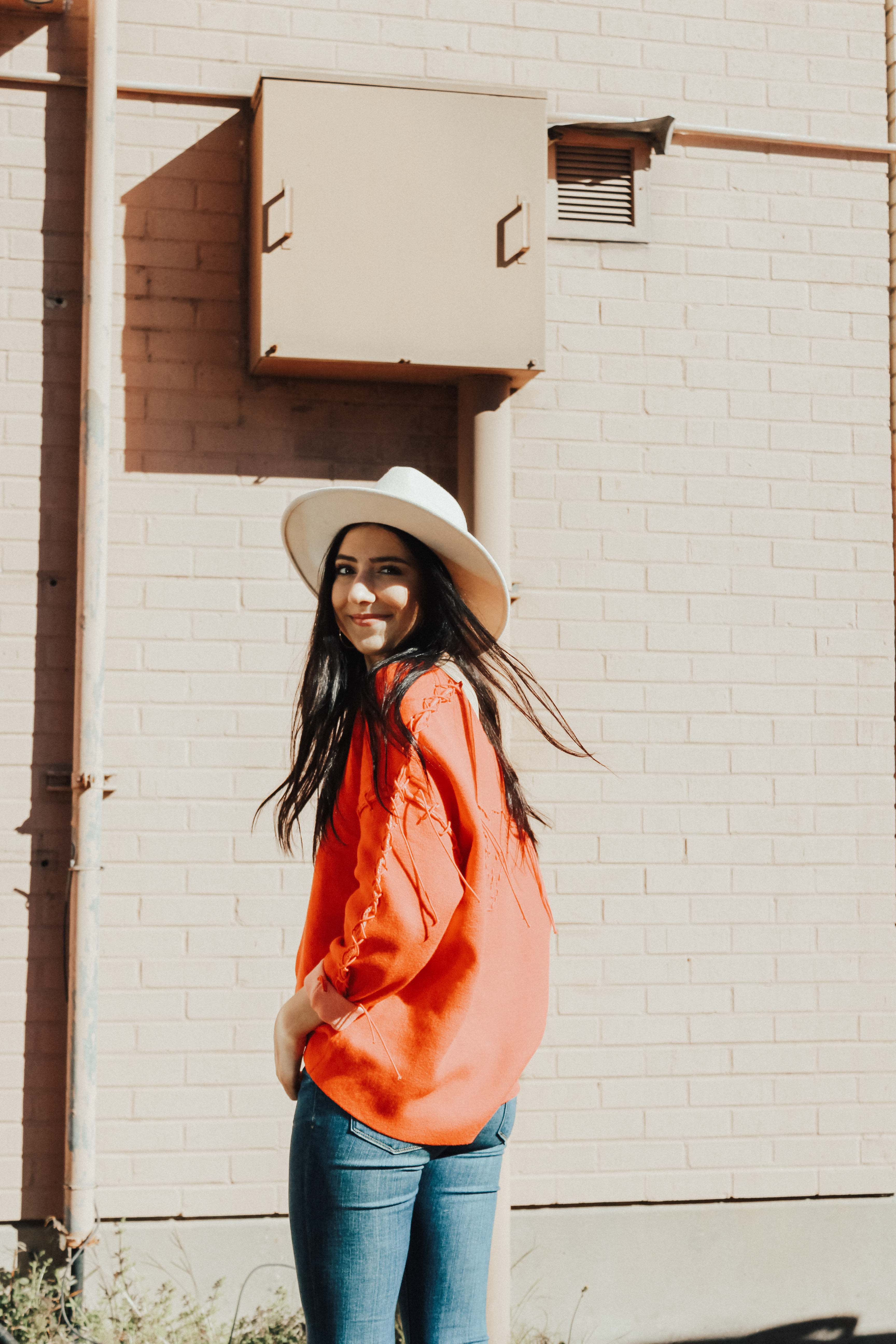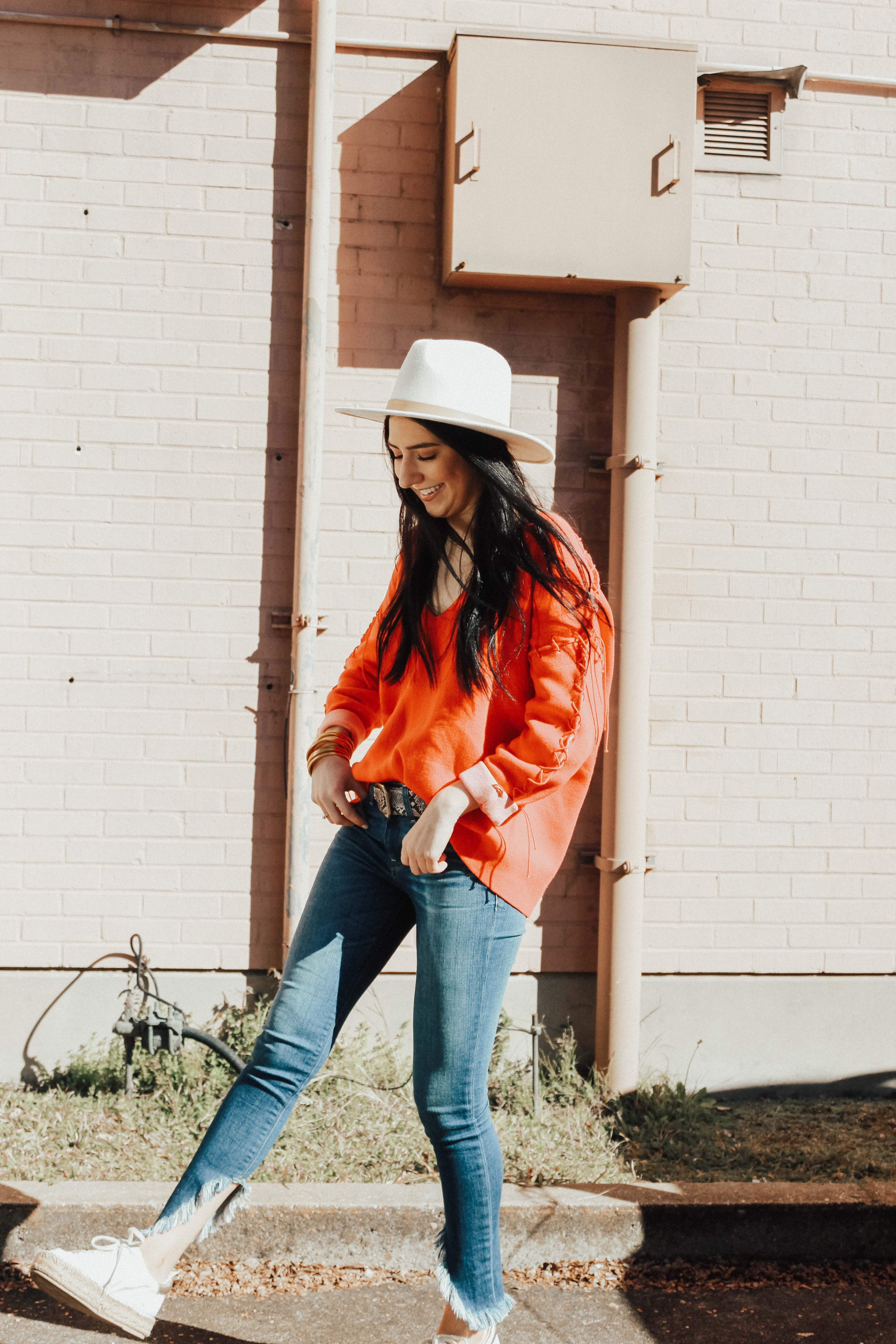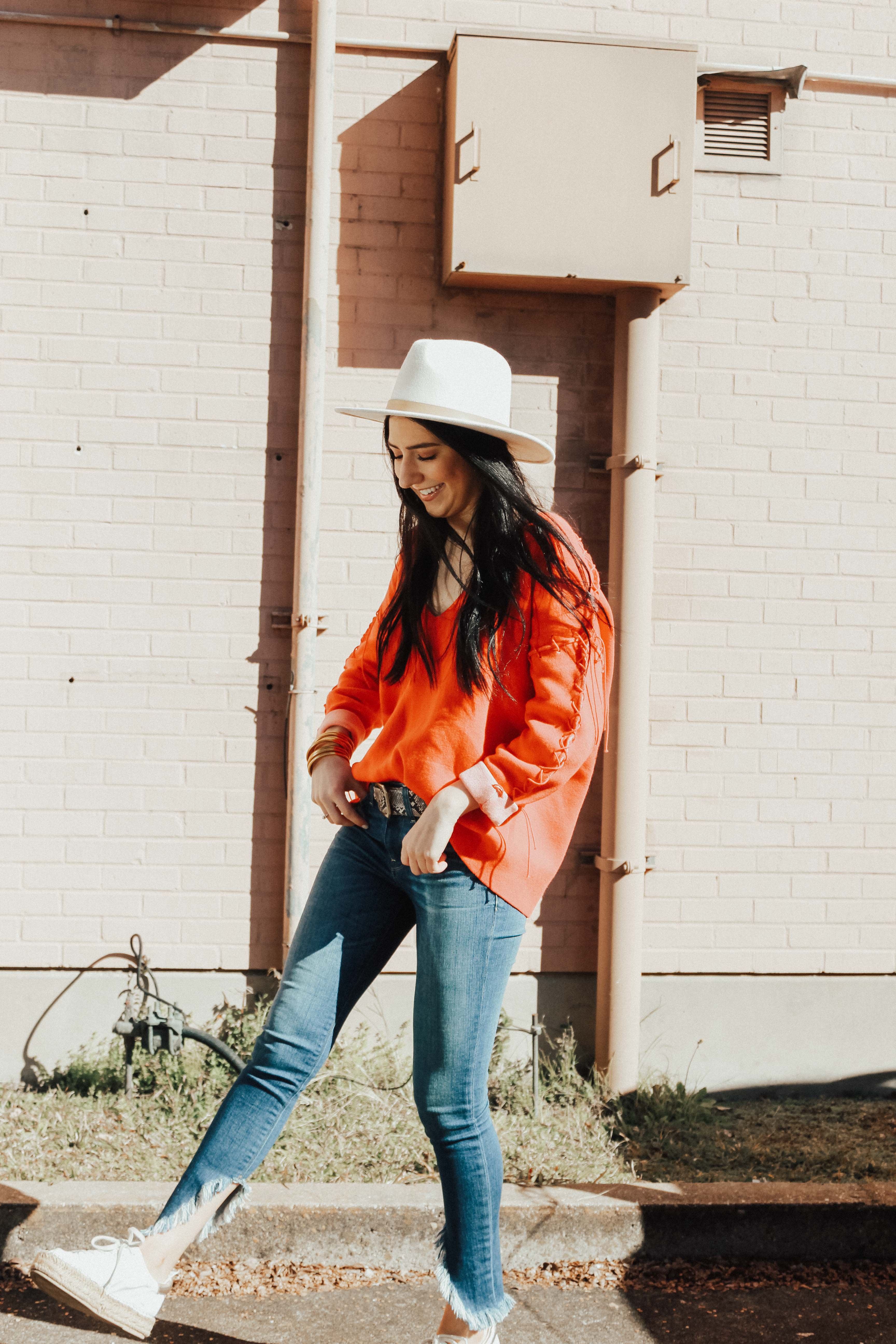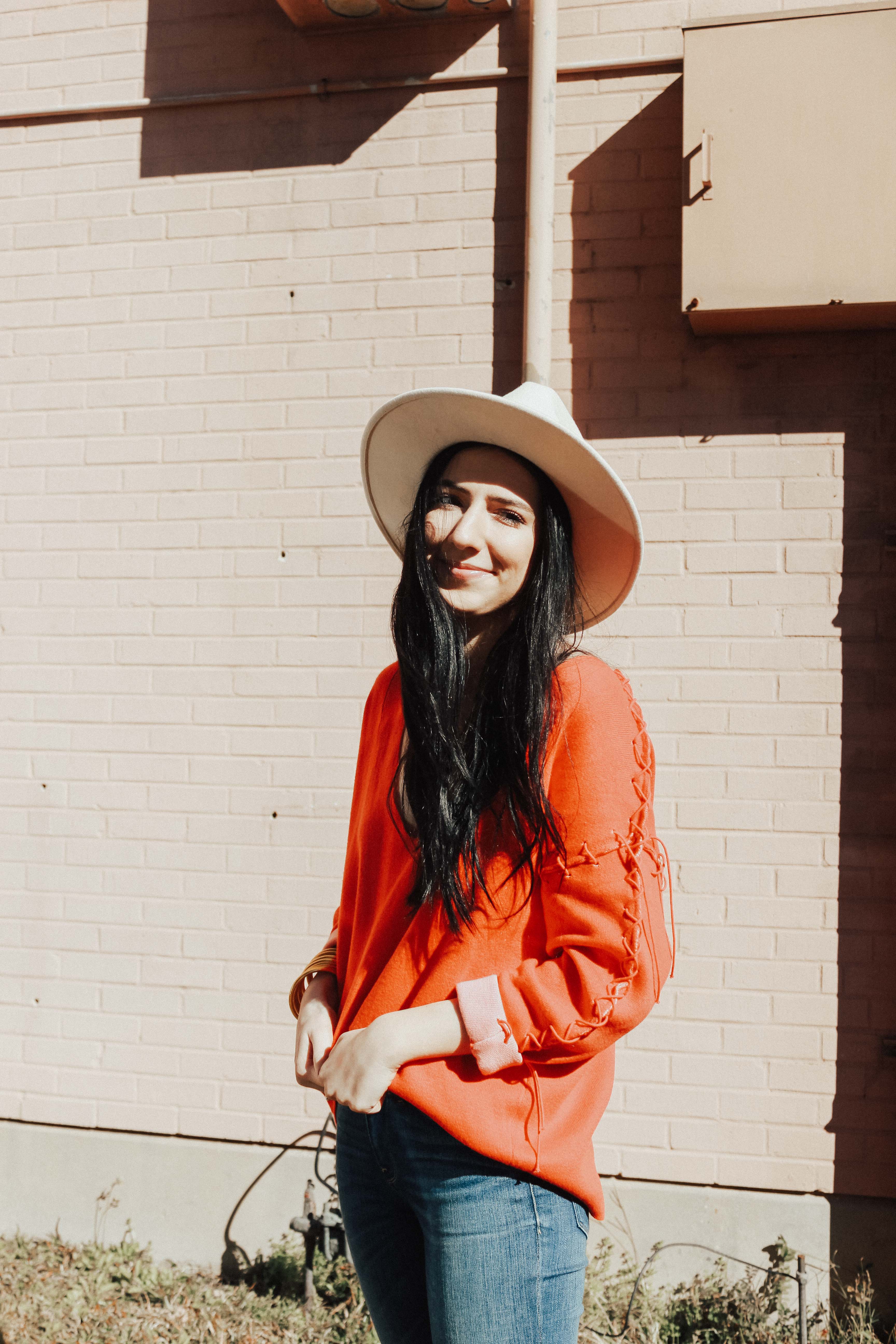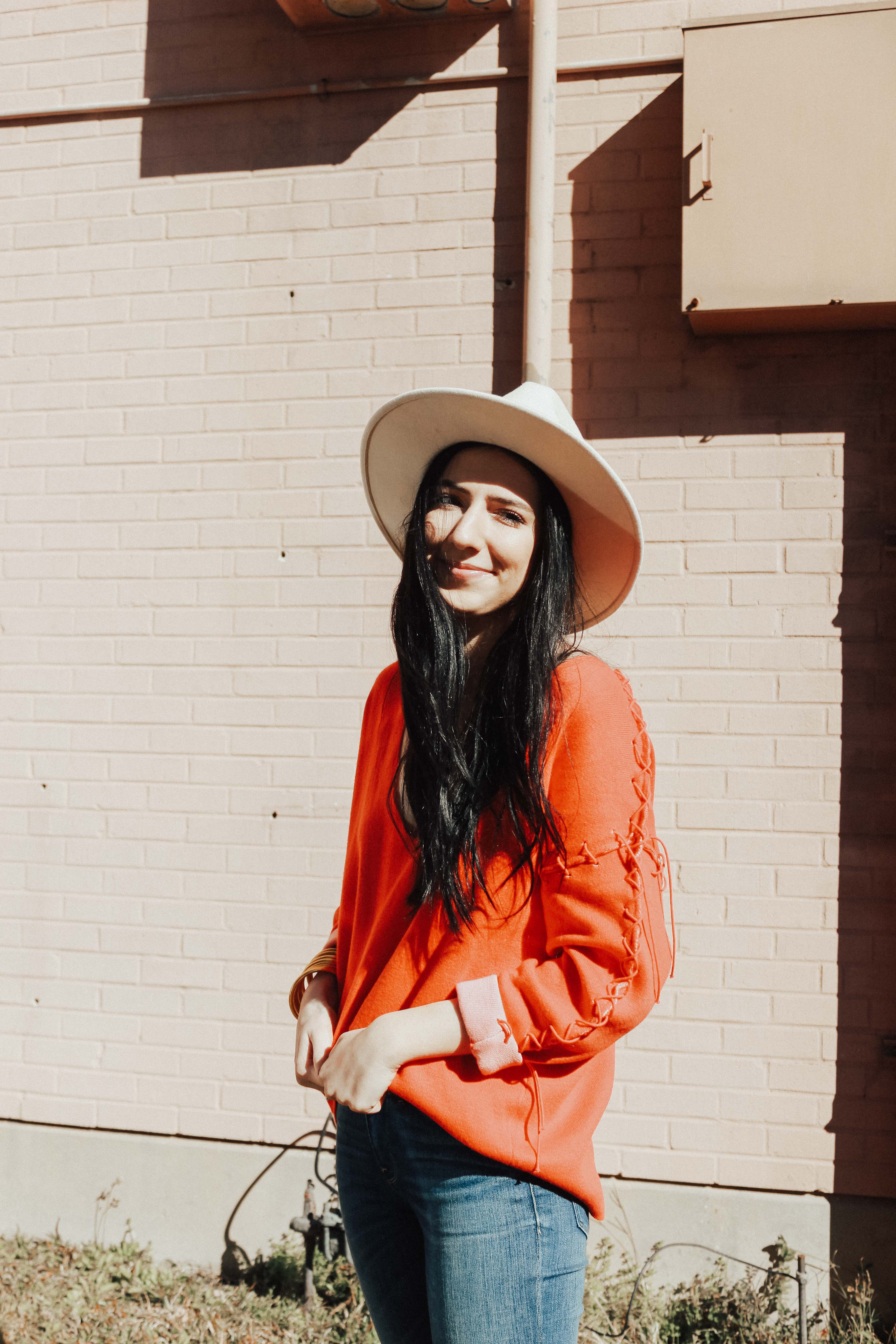 sweater // jeans // shoes (similar) // hat 

If you want a laugh, peep a retro spring sweater blog post here. Clearly I've been loving sweaters for the spring for quite some time now. Does anything ever really change with me? Haha, good question! Since it's actually getting a little chilly here in South Louisiana, I'm doing jeans with my sweaters. But, when it gets warm I'll be opting for some jean shorts. These jeans are my latest obsession and I can be spotted in them at least twice a week (oops). Snatch em up ladies- they're on sale! Plus that hem is gonna be bomb for all your spring sneakers (mine are here) and espadrilles. I can see it now… Warm weather come soon please I'm begging!
Red is my color right now and I am loving everything western lately too. Cowboy take me away…. But in all seriousness the detail on this sweater is to die for! It's got lace up detailing on the sleeves and even on the back in the shape of a bull. SO unique and so very sassy! I went for a hat because, hey, why not (might as well go all out western) and threw on my favorite snakeskin belt too. All together an easy, standout spring sweater look. *Cue the claps*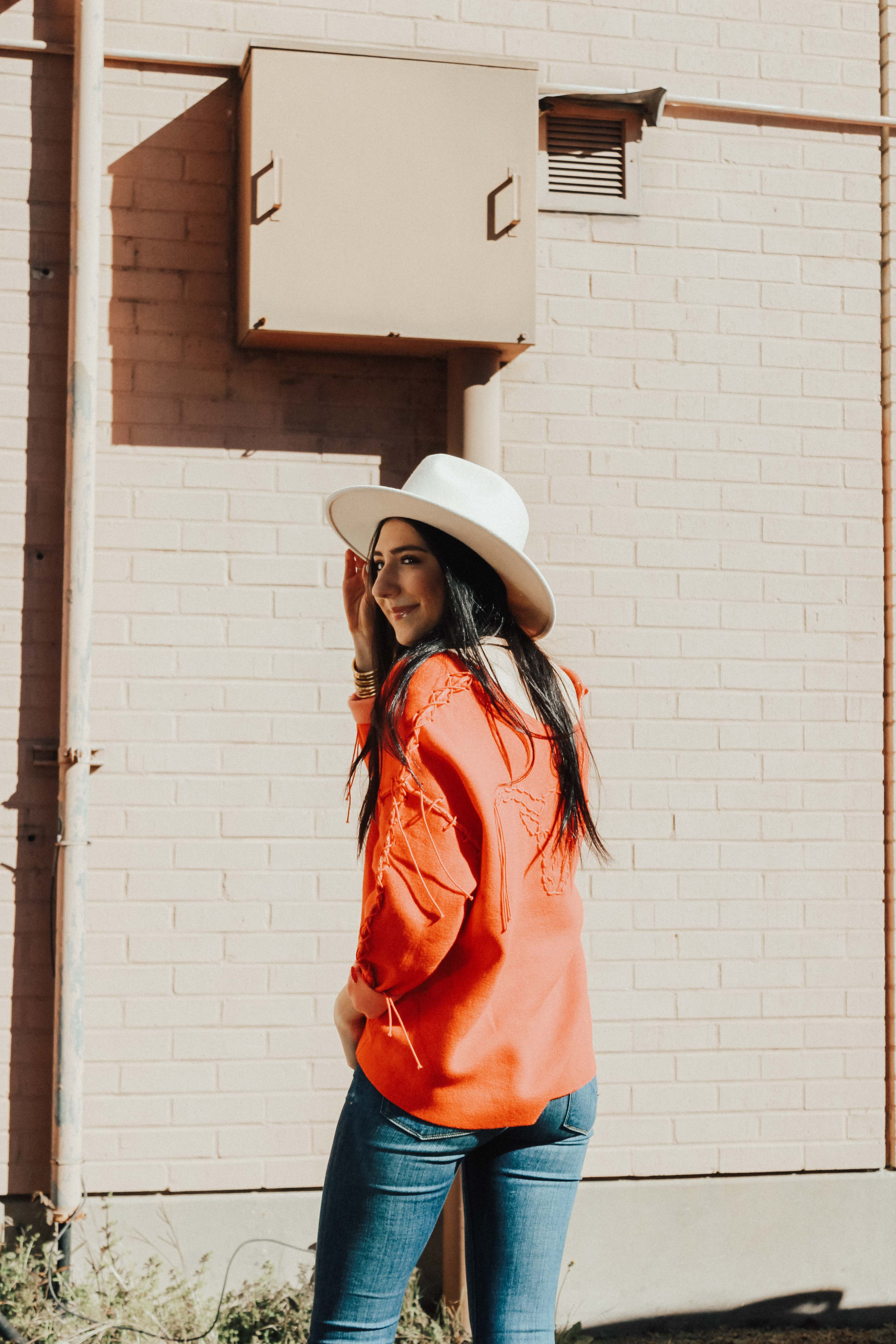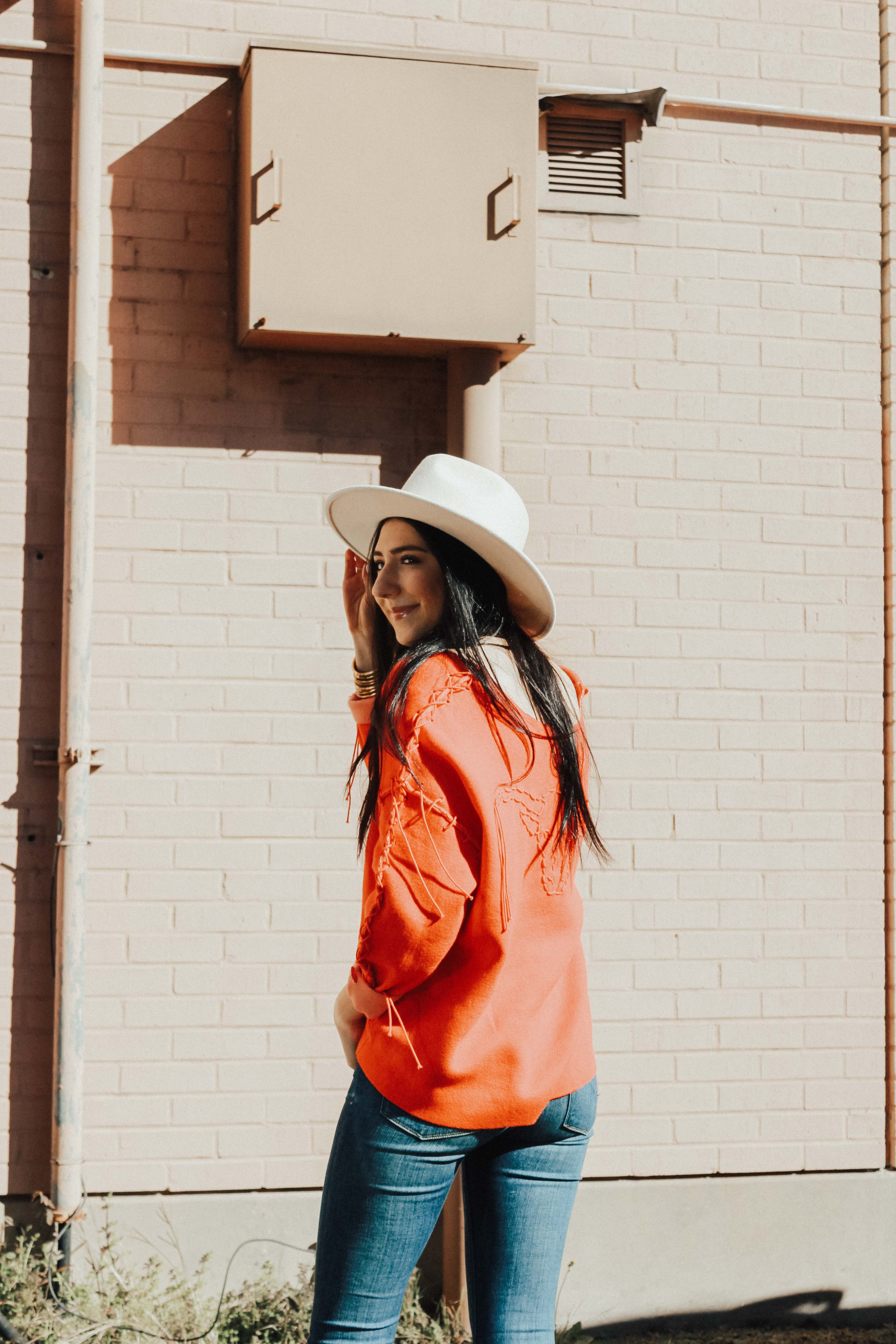 I mainly wanted to do this post today to give y'all some Wildfox STEALS. Yep, the best, softest, cutest sweatshirts all on sale under $50?! HMU GIRL I KNOW YOU WANT ONE. Not only do I love Wildfox jumpers, but their sweaters and shorts/pants are fan-freaking-tastic too! I'm always on the hunt for good sales on Wildfox because I cannot justify spending $100 on a sweatshirt. SO that's where my boo Nordstrom Rack comes in. Always the best selection and the best prices over there. Y'all go check out all my current faves below!