How's it going girlies?! Is this week treating you well? I know I'm about knee deep in school work (considering I have two ginormous tests next week). So I feel y'all, but let's finish this week strong! I have faith we can do it!
This week's post goes out to styling sweaters for the spring time.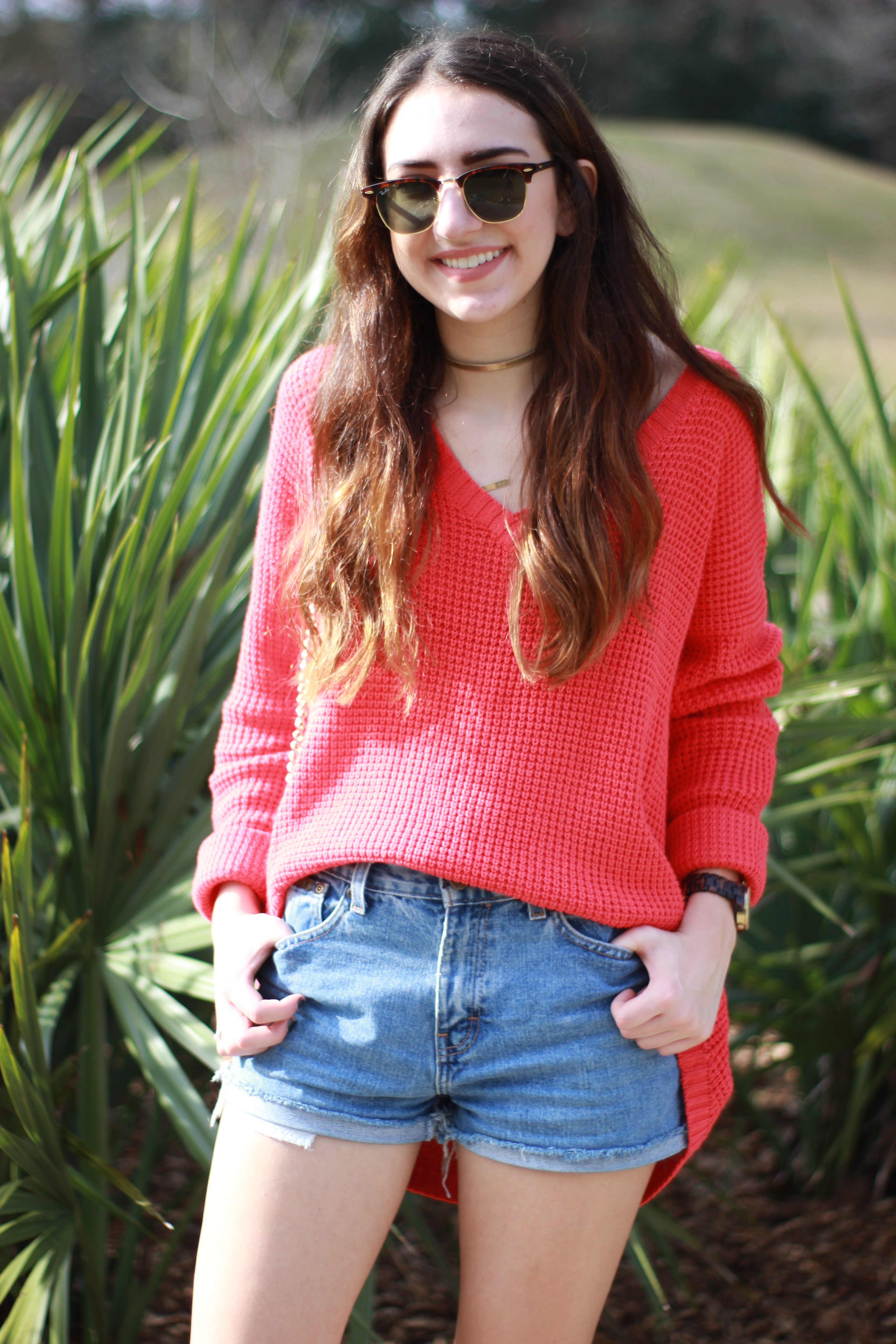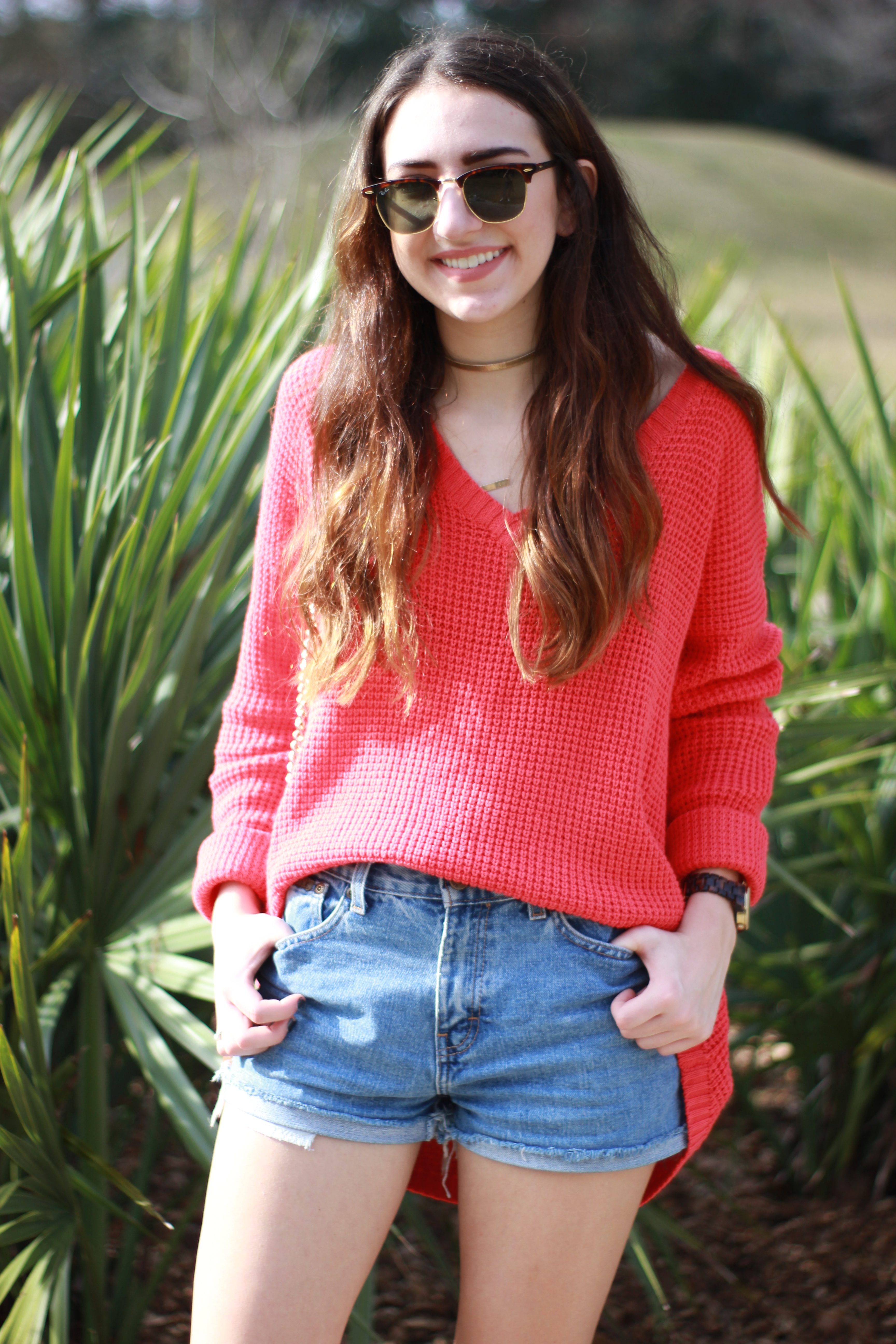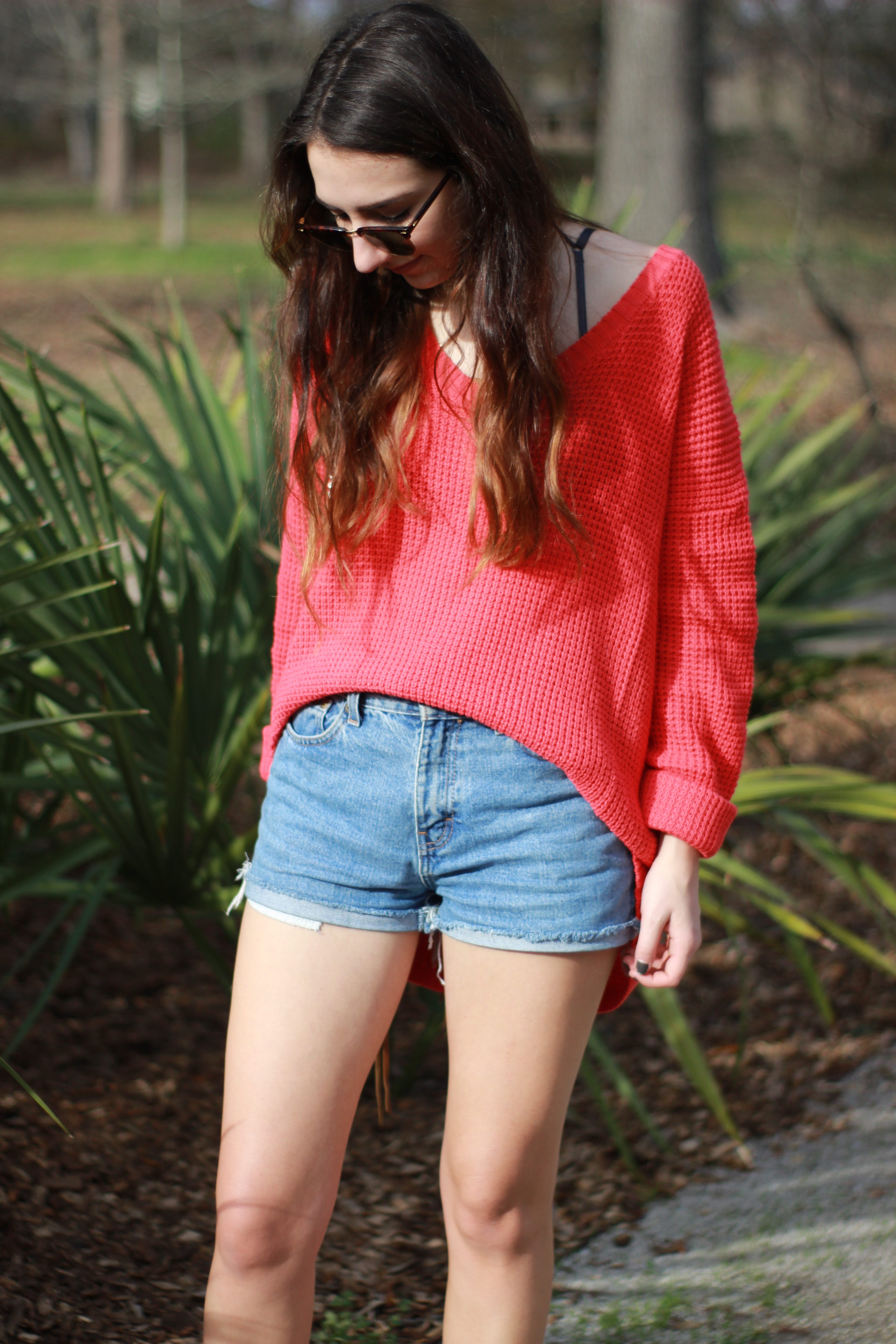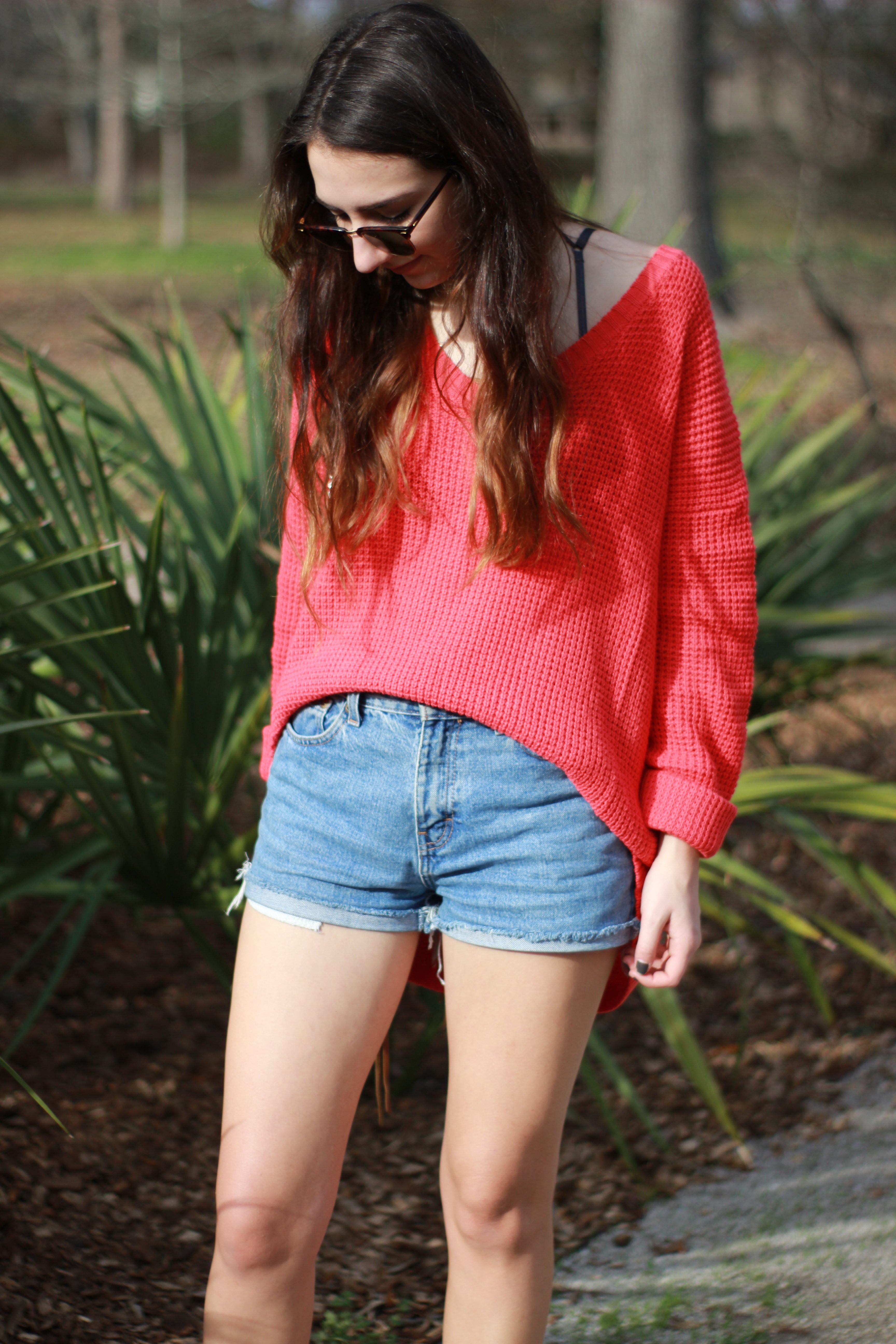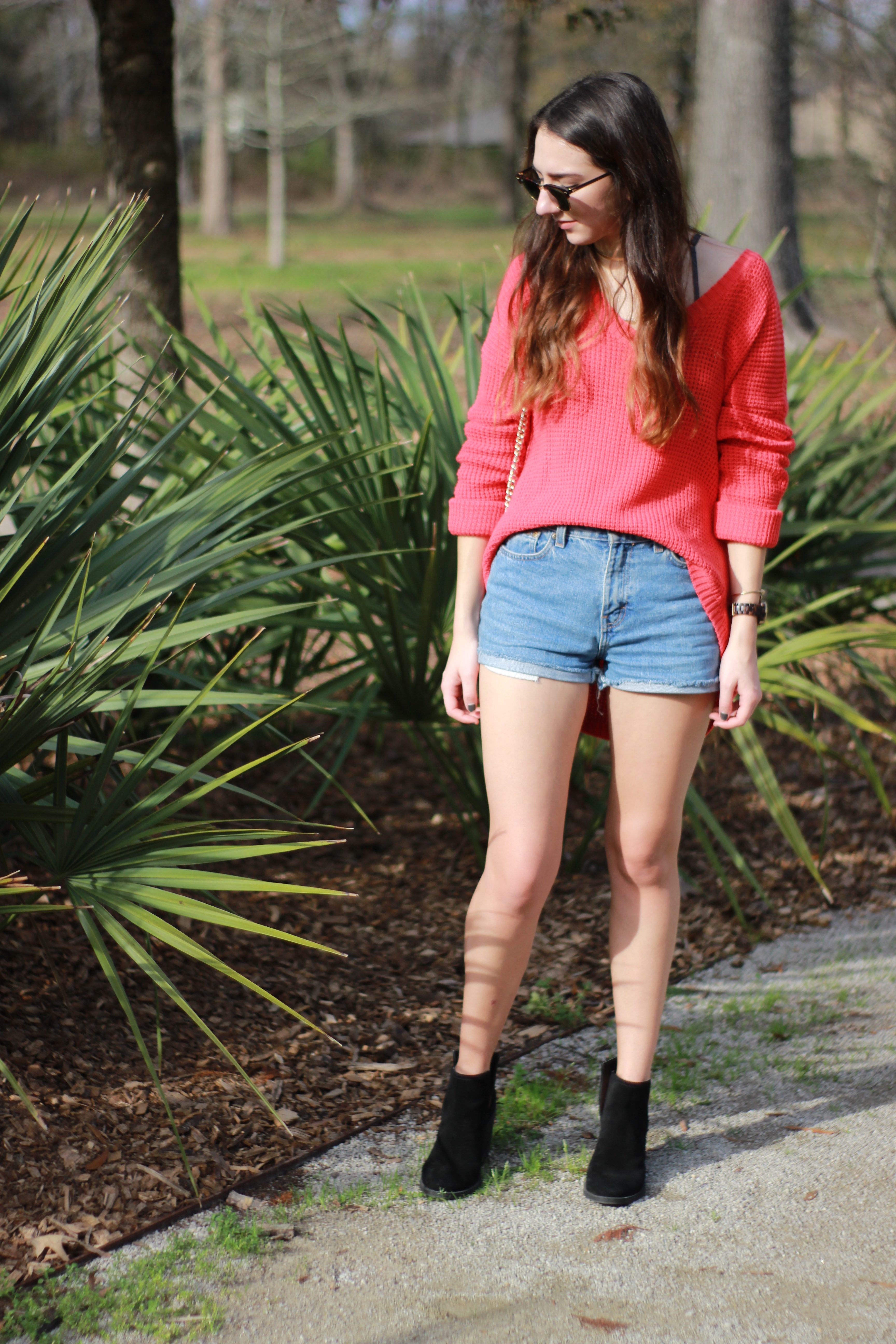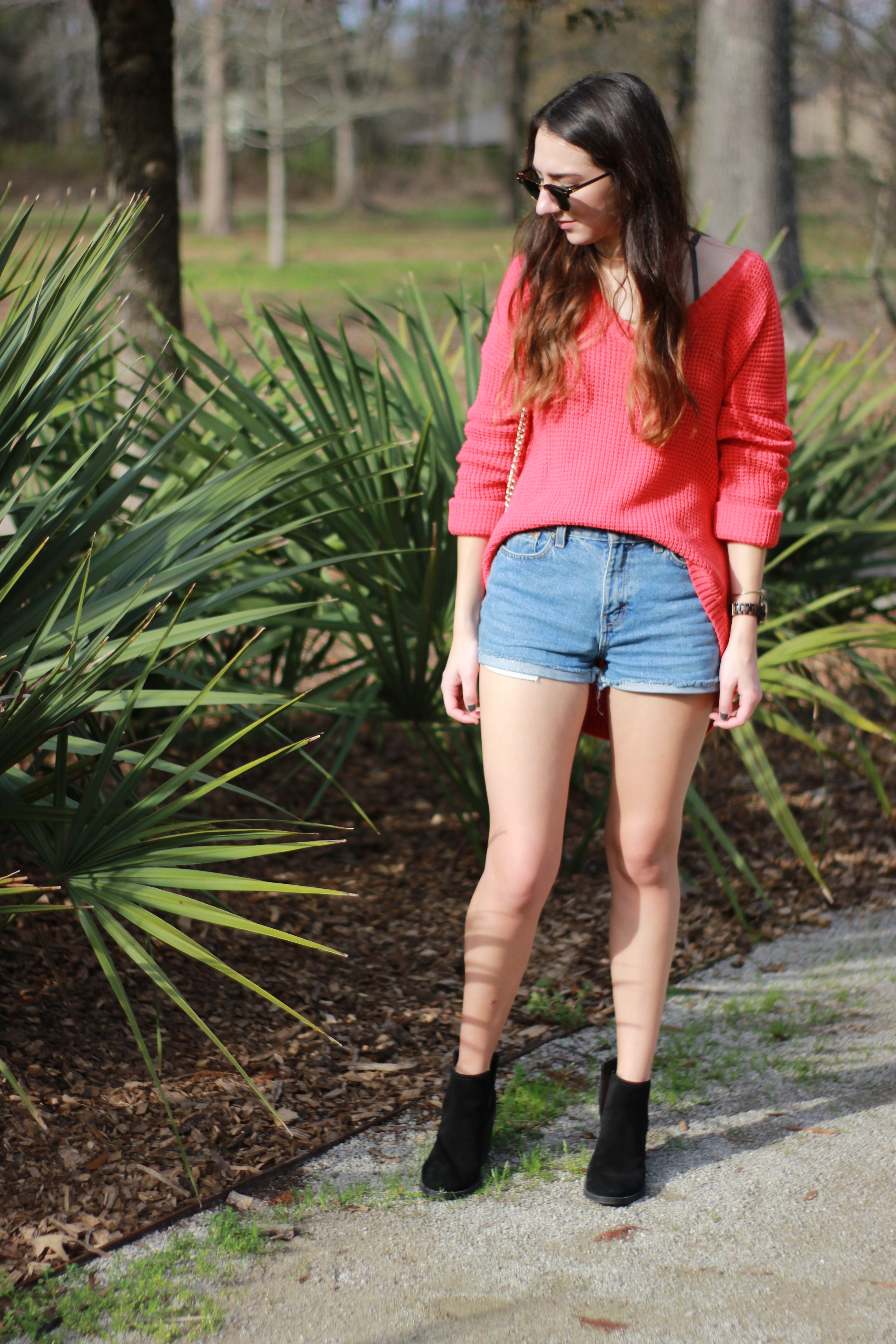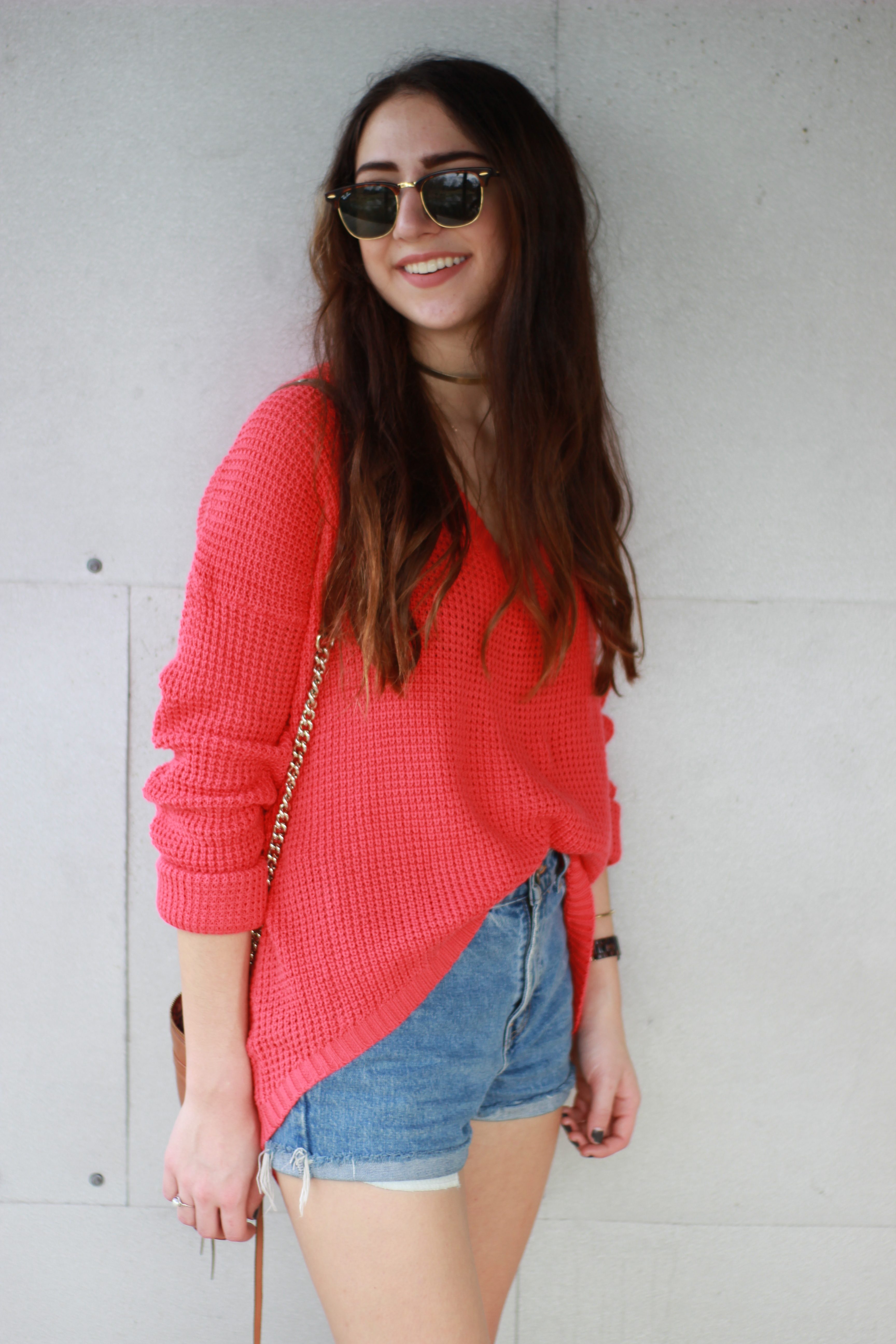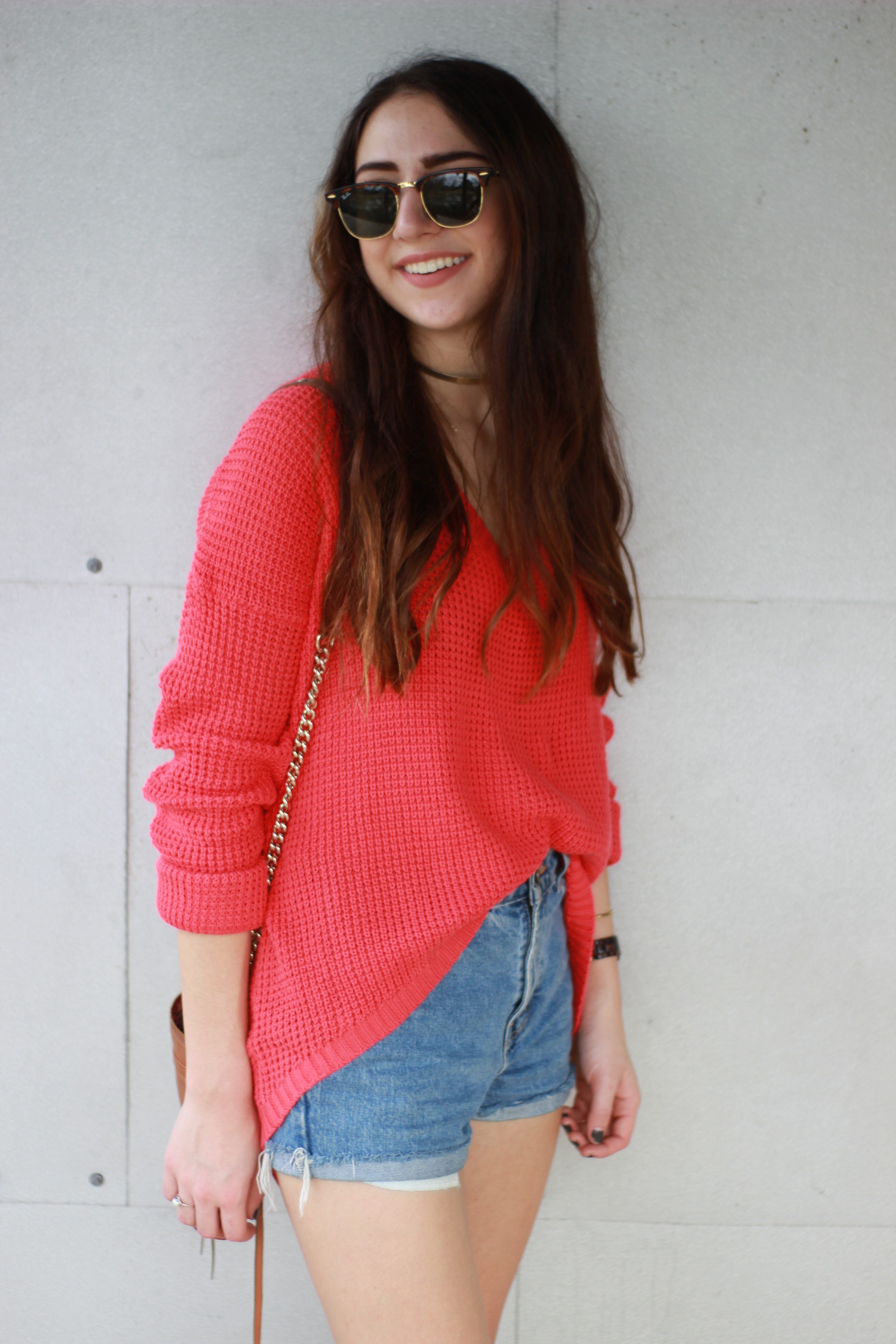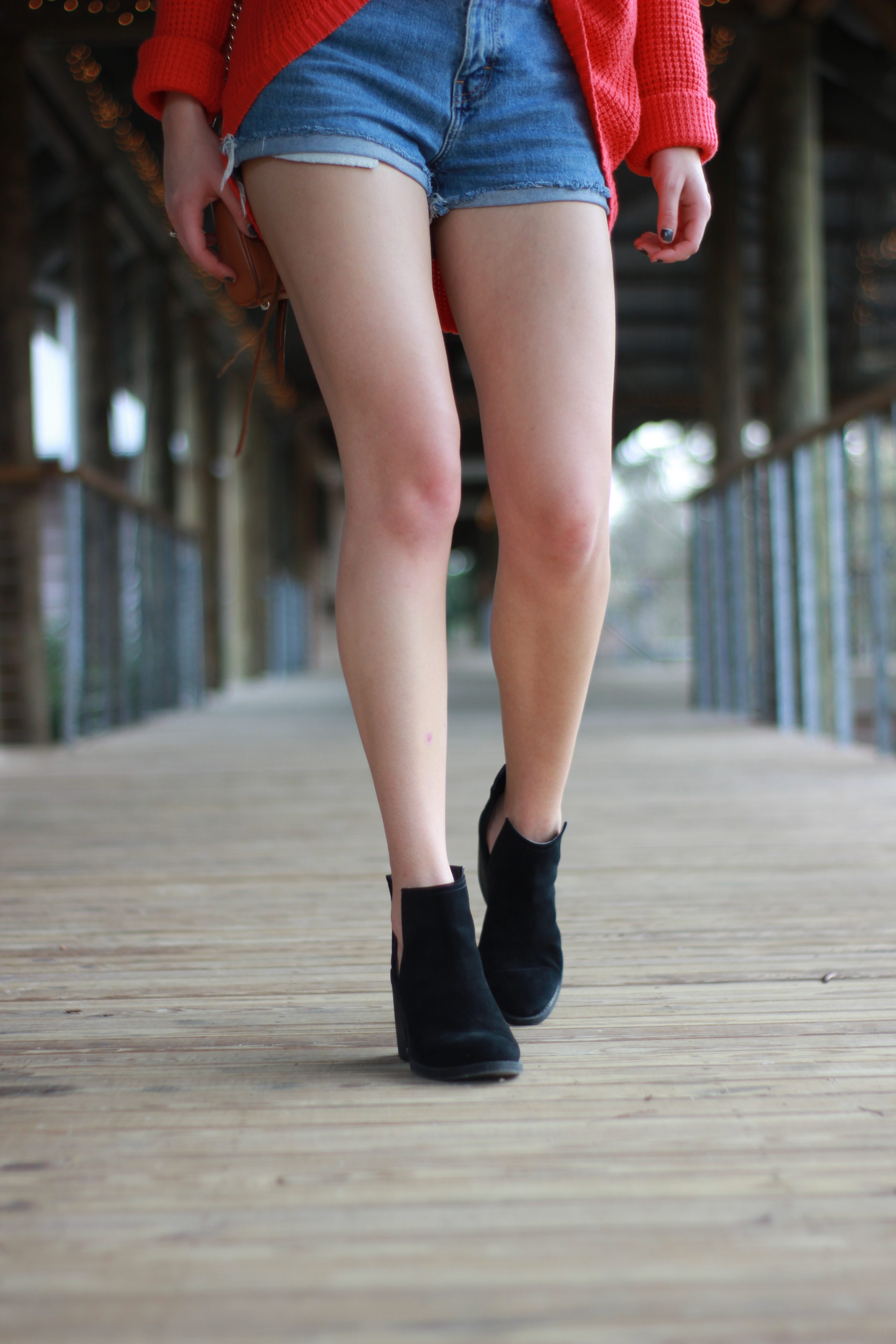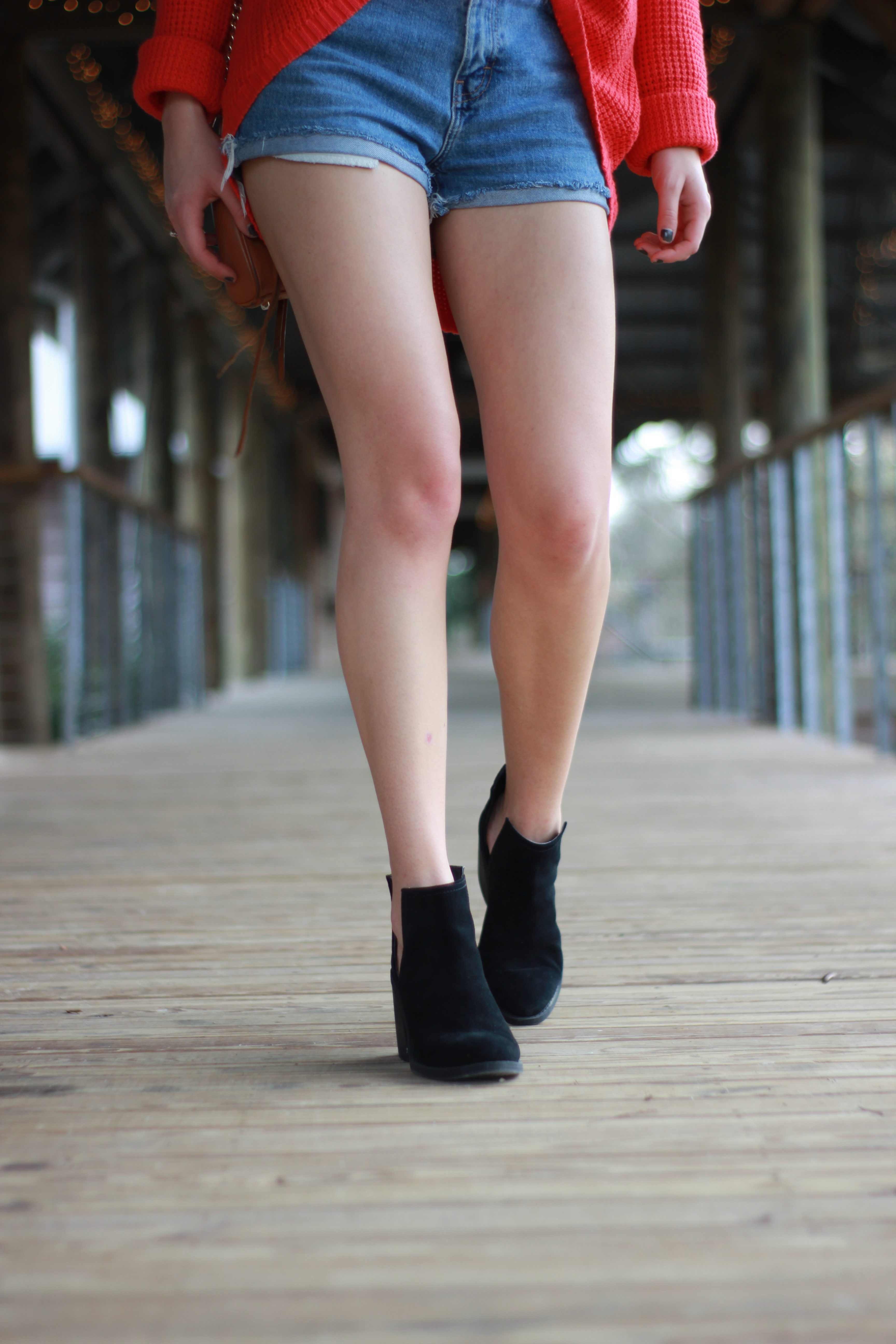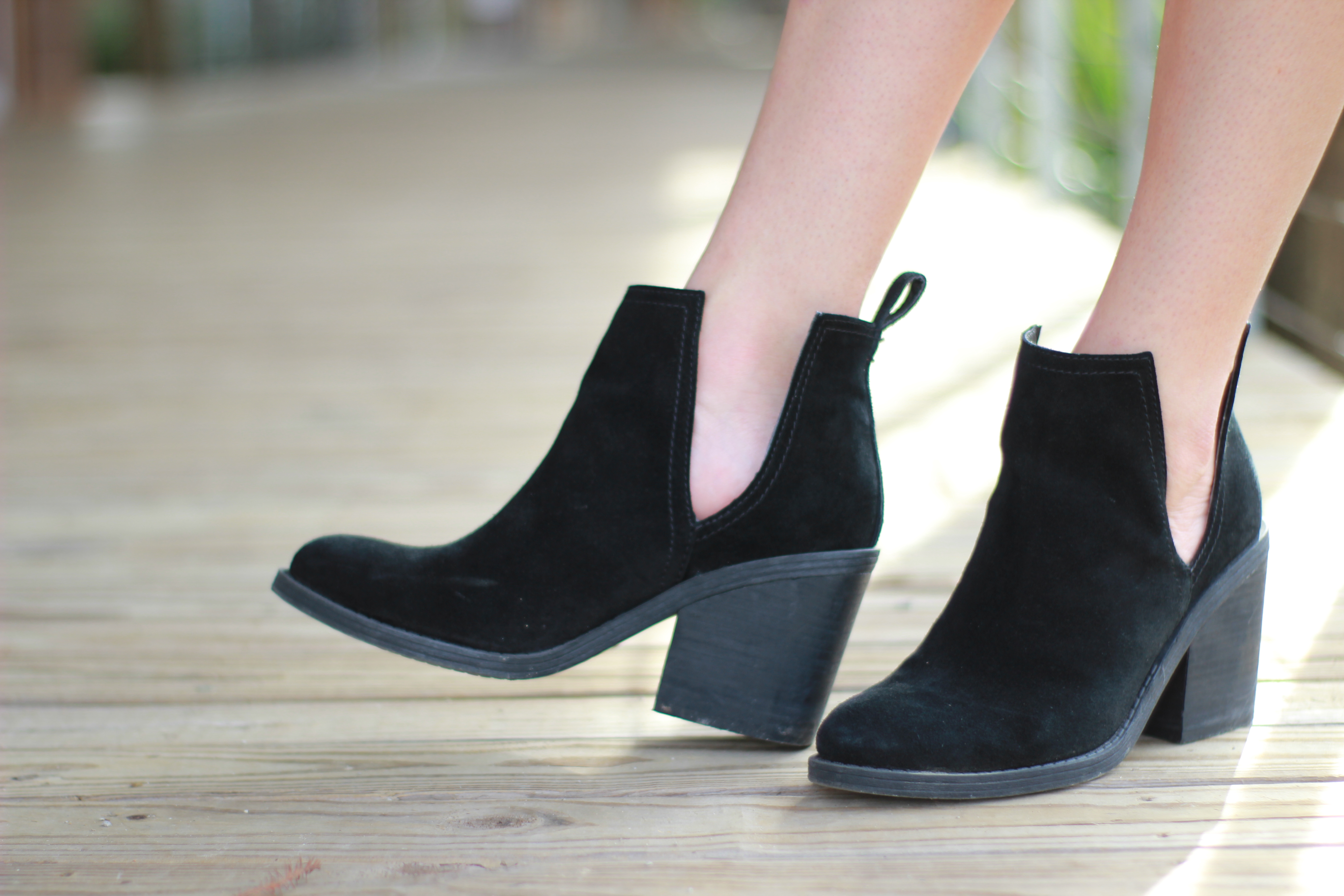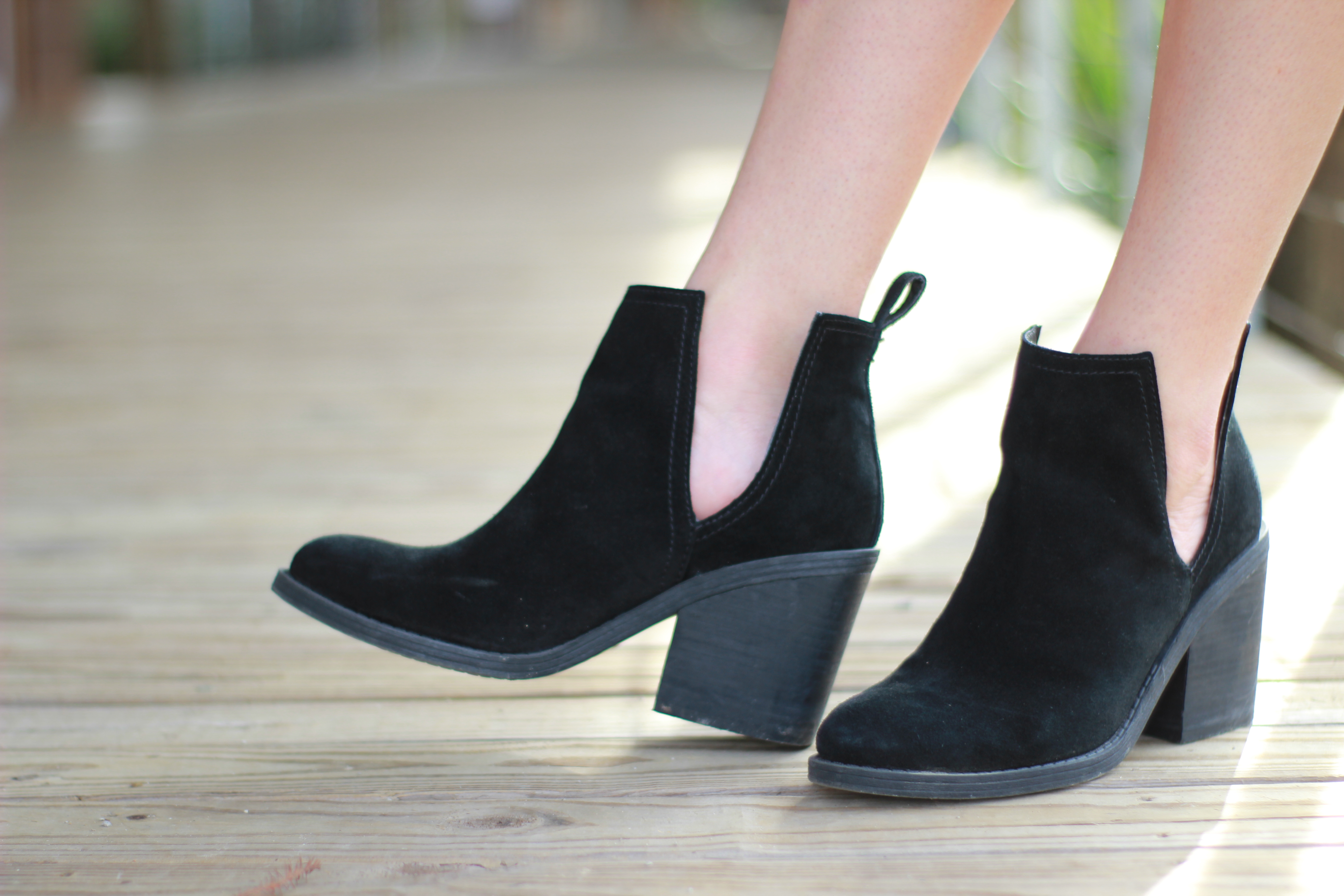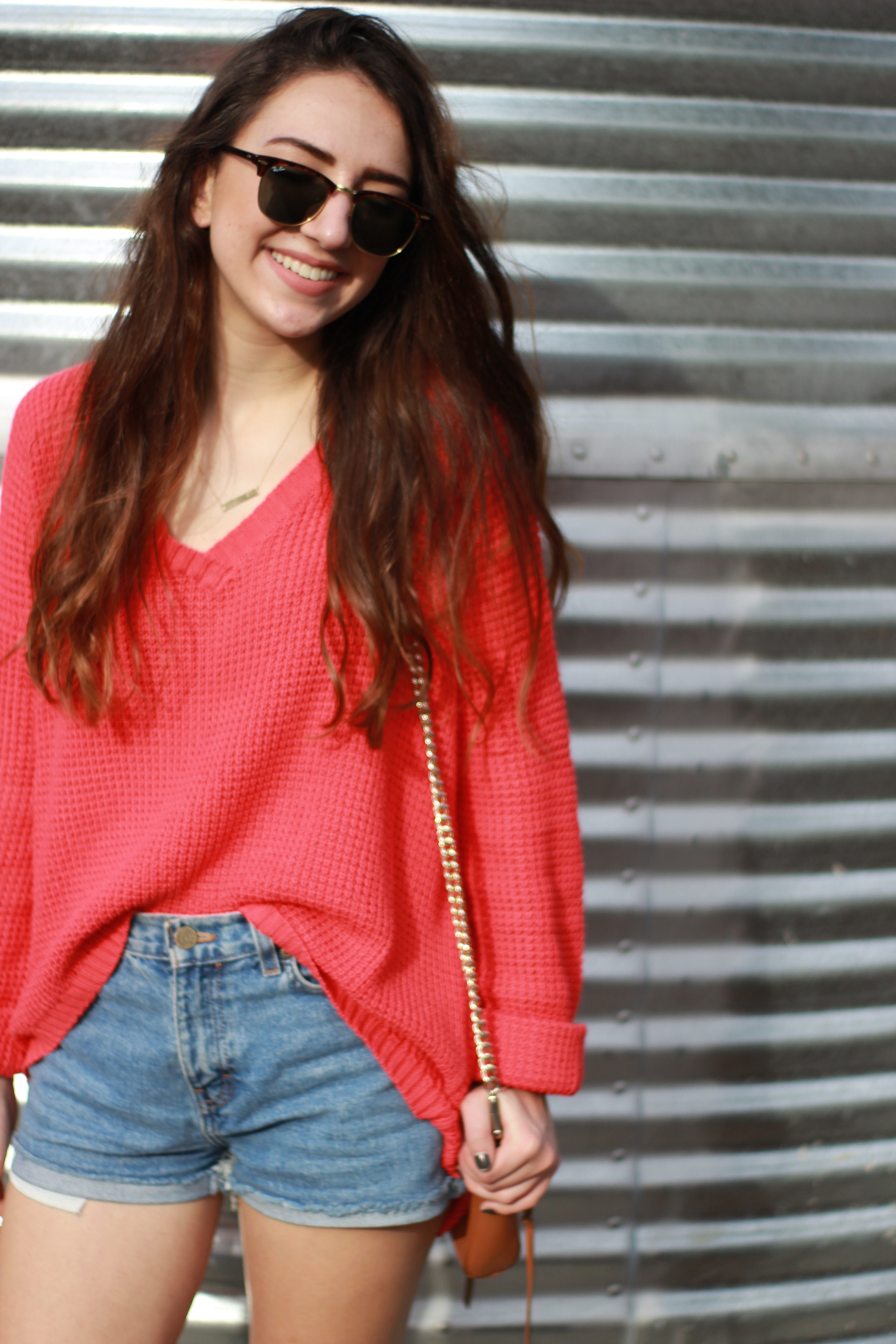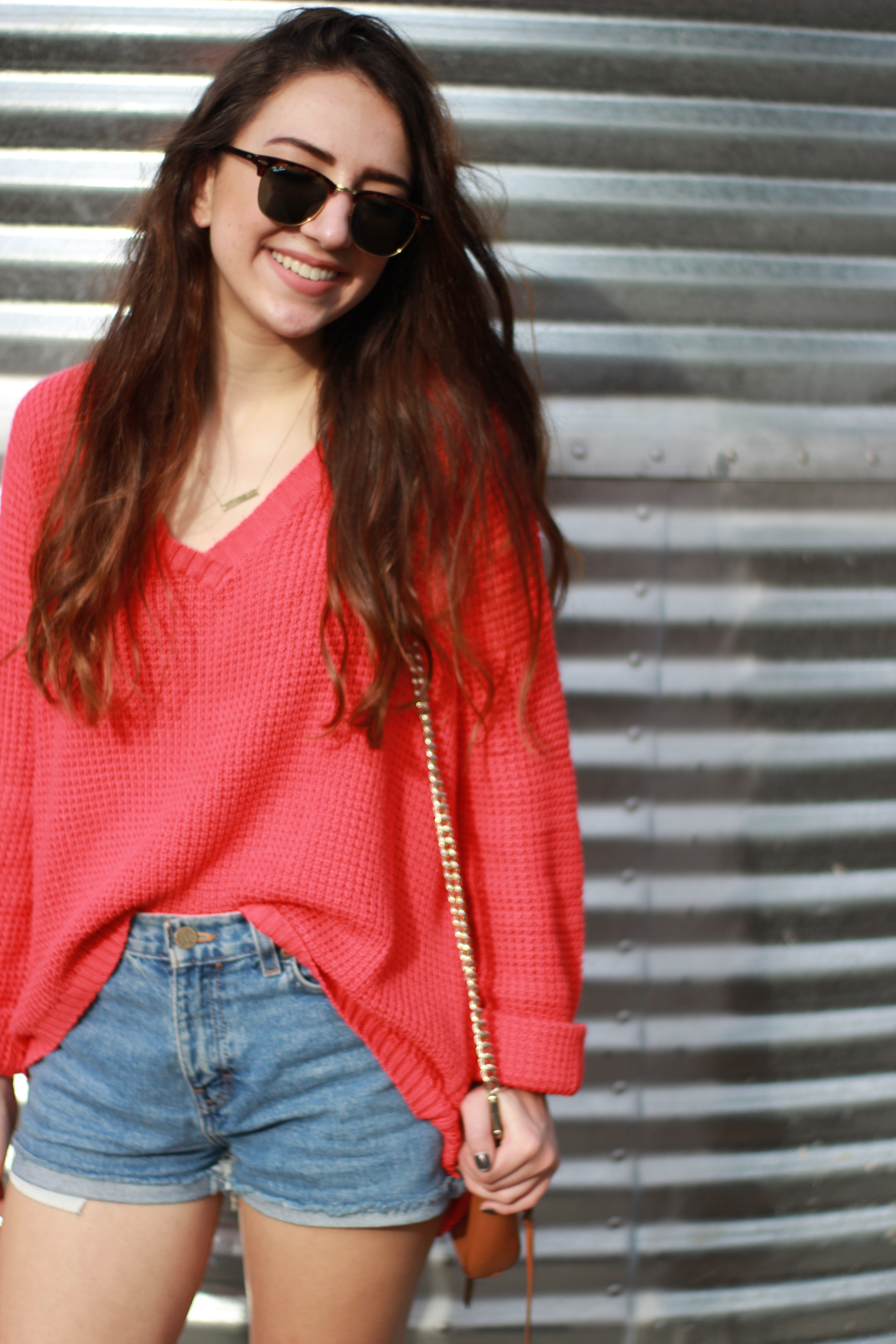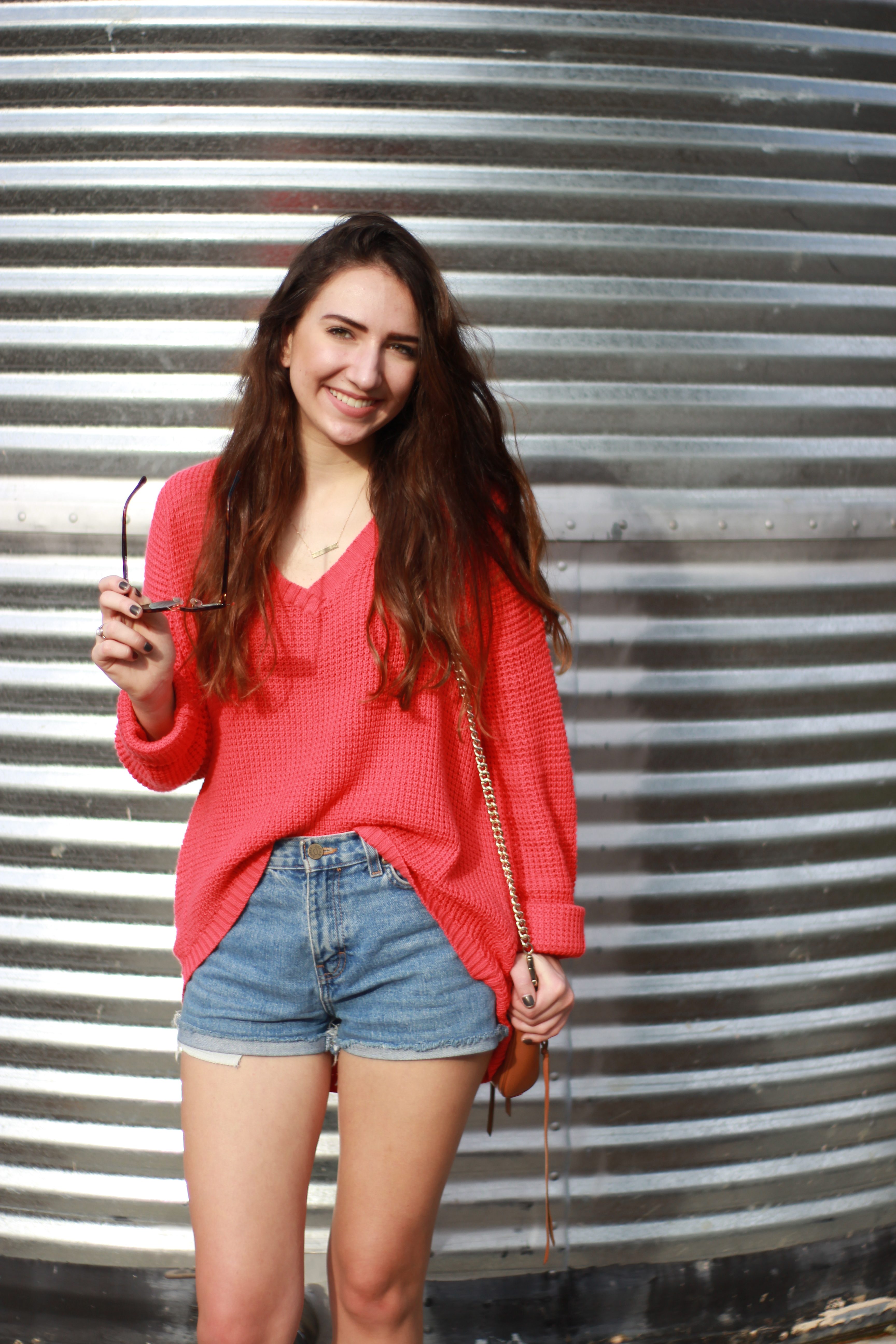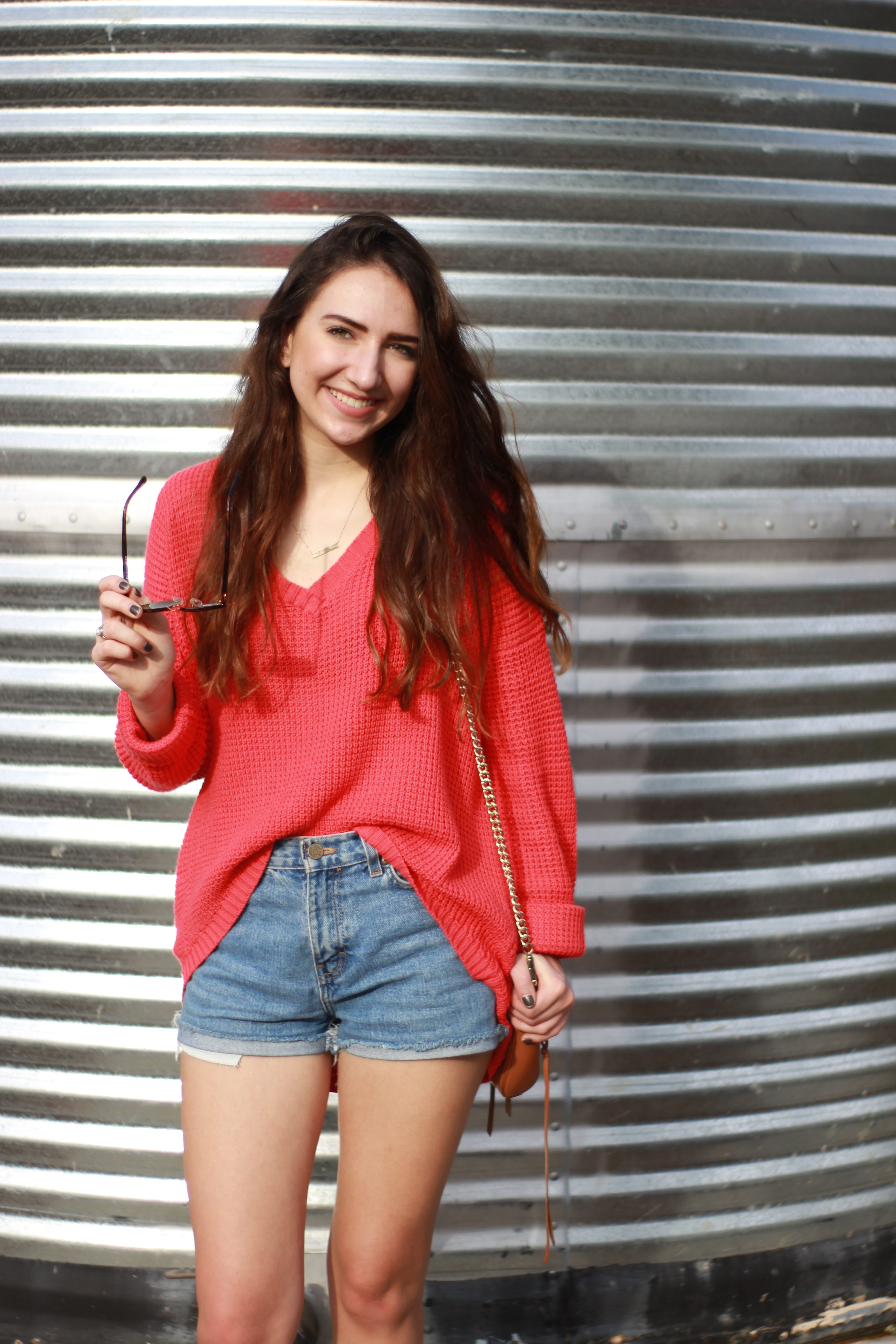 Photos by Madeline Dunbar.
I got this coral chunky sweater recently so I had to break it out and style it for this warm LA weather we've been blessed with :-) Sweaters with shorts/a skirt is one of my favorite looks when you want to look warm, but it's actually 75 degrees outside (thanks LA!!). Jean cutoffs def make the outfit a little bit edgier. Fun story about the cutoffs I'm wearing… they're a pair of mom jeans from Goodwill I cut into shorts when I was in eighth grade (do y'all remember when DIY shorts were all the rage? Lol #tbt). I've been paring down my accessories lately so I focused on necklaces and layered a gold choker with my Alpha Phi bar. Ok wait, I almost forgot to talk to y'all about my booties! They're so stinking' fun! I have a taupe pair and Catherine (my roomie) owns the black. If you're going for an edgy-er look, I would highly recommend you snag a pair! They're currently on sale in a few colors!
I'm linking some adorable chunky sweaters (all under $50!) along with the rest of my outfit deets.
I think that just about wraps up this week's post. How do y'all like to style chunky sweaters in warmer weather? Leave me a comment below, I love to chat!