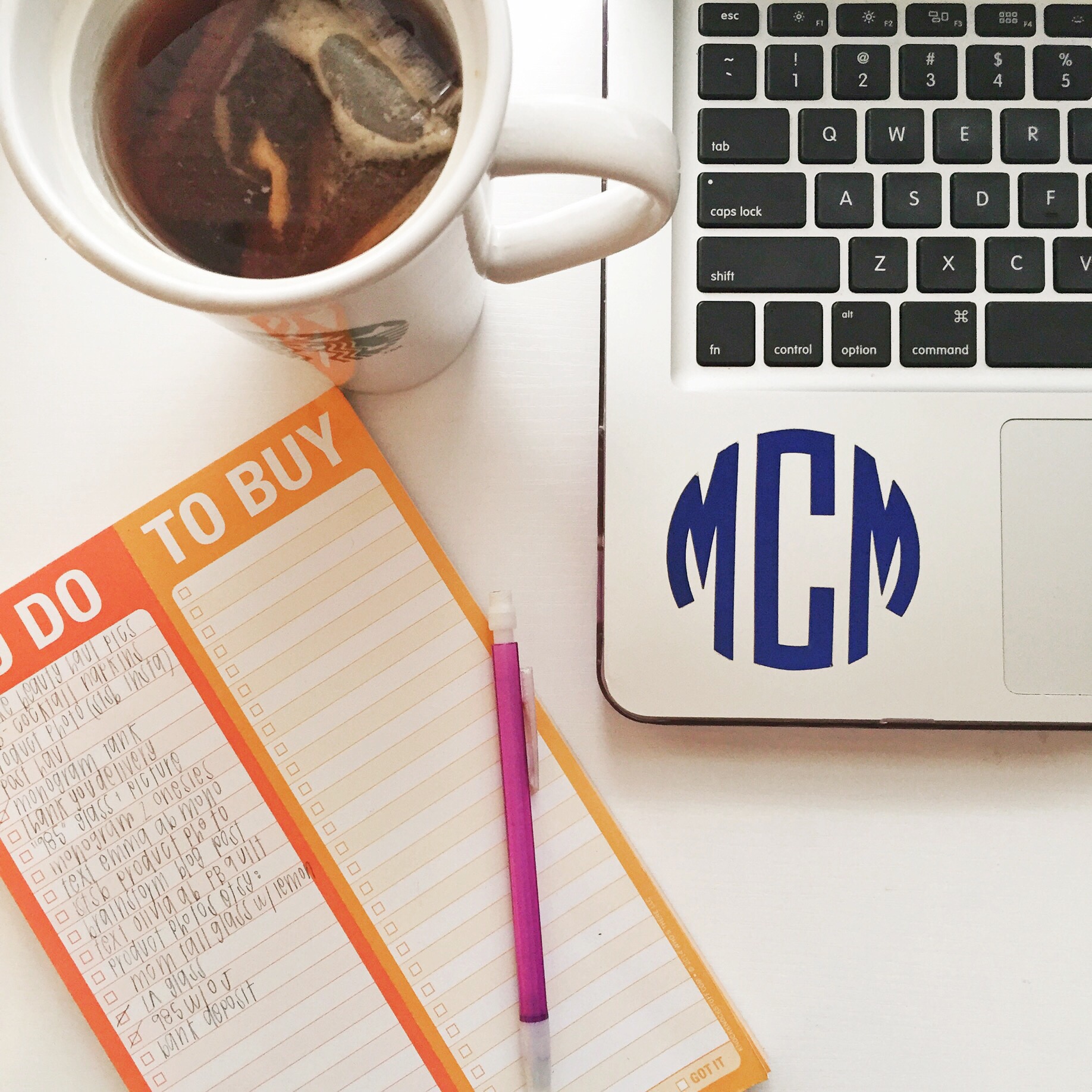 Well y'all, it's officially that time to get back into the school grind. Spring semester has arrived, and I am feeling motivated, ready to accomplish everything I didn't last semester. I finally get to take my major classes and I am so excited to jump right into the fashion world and all it has to offer. At the start of a semester, I always like to get all of my stuff together. Here are five things I always am sure to take care of before a new semester…
// one / plan out my schedule visually //
The system that we use at LSU, doesn't show our schedule to us in a block format, but just as a list of times and classes. I personally am such a visual person, I need to see everything blocked out to get a sense of what my day/week will look like. I use myEdu to do this, and it's awesome because it actually knows all of LSU's courses and will come up with times and professors when you enter a course number. You can also make a profile that allows you to track your degree progress and browse for jobs.
// two / syllabus, syllabus, syllabus //
As a general rule of thumb for any course, I always read through the course syllabus before going to class. I like to start putting dates into my calendar and most professors already have the whole semester planned out. The course syllabus helps me to know what to expect as far as grades go, how many tests I'll have and what format they'll be in, as well as my professor's office hours.
// three / rate my professor //
I like to check Rate my Professor before I get to class. It's super helpful to hear feedback from other students on whether or not to buy the textbook, take good notes, etc.
// four / make a rough outline of the semester in my planner//
When I know where my semester is headed, I feel a lot less anxious. Using my syllabus, I like to put some rough dates in my calendar so I can start to plan ahead. At the beginning of the semester I also pick my color pen for each class, which I use to write in my planner with.
// five / school supplies //
For the most part, I don't need extra supplies per class, so I like to pick up some basics before the start of a semester. My first semester I used a huge five subject notebook, which I liked, but this semester I've decided to use a binder since a lot of my classes involve print outs. I used a binder all throughout high school and I loved how organized everything was. I always pick up some nice new pens (my faves are Sharpie pens) and some loose leaf paper too.
What do y'all do at the start of a new semester?