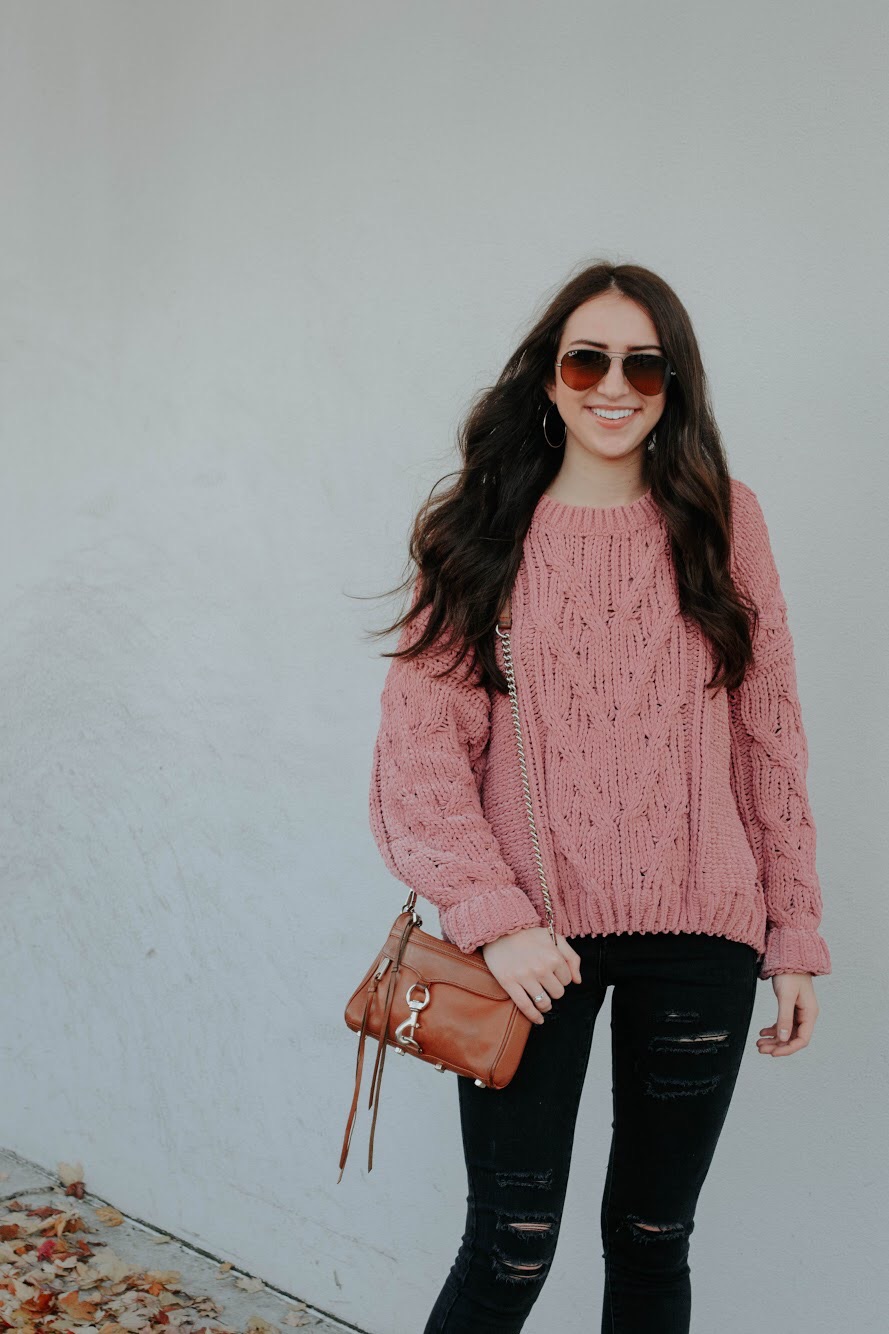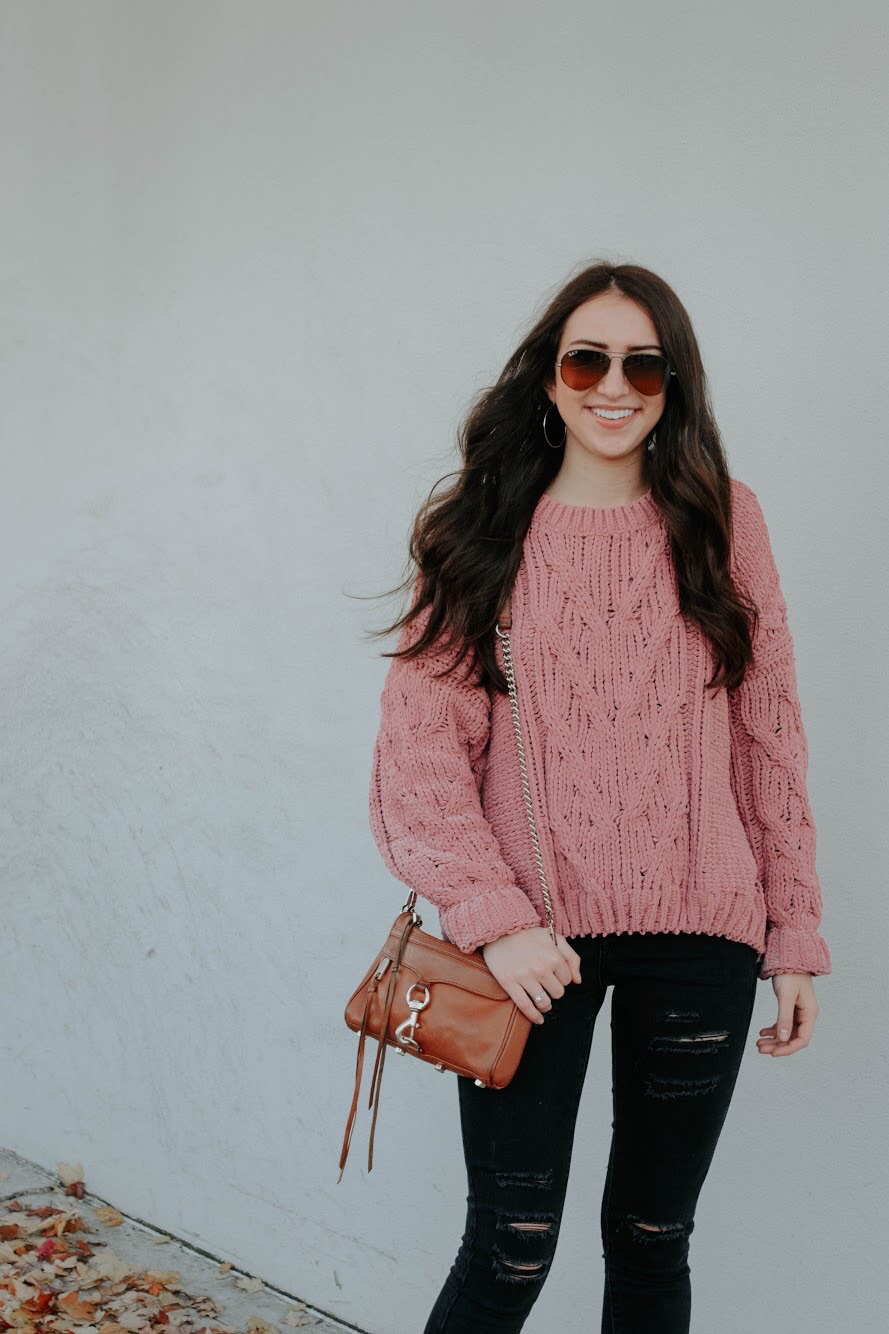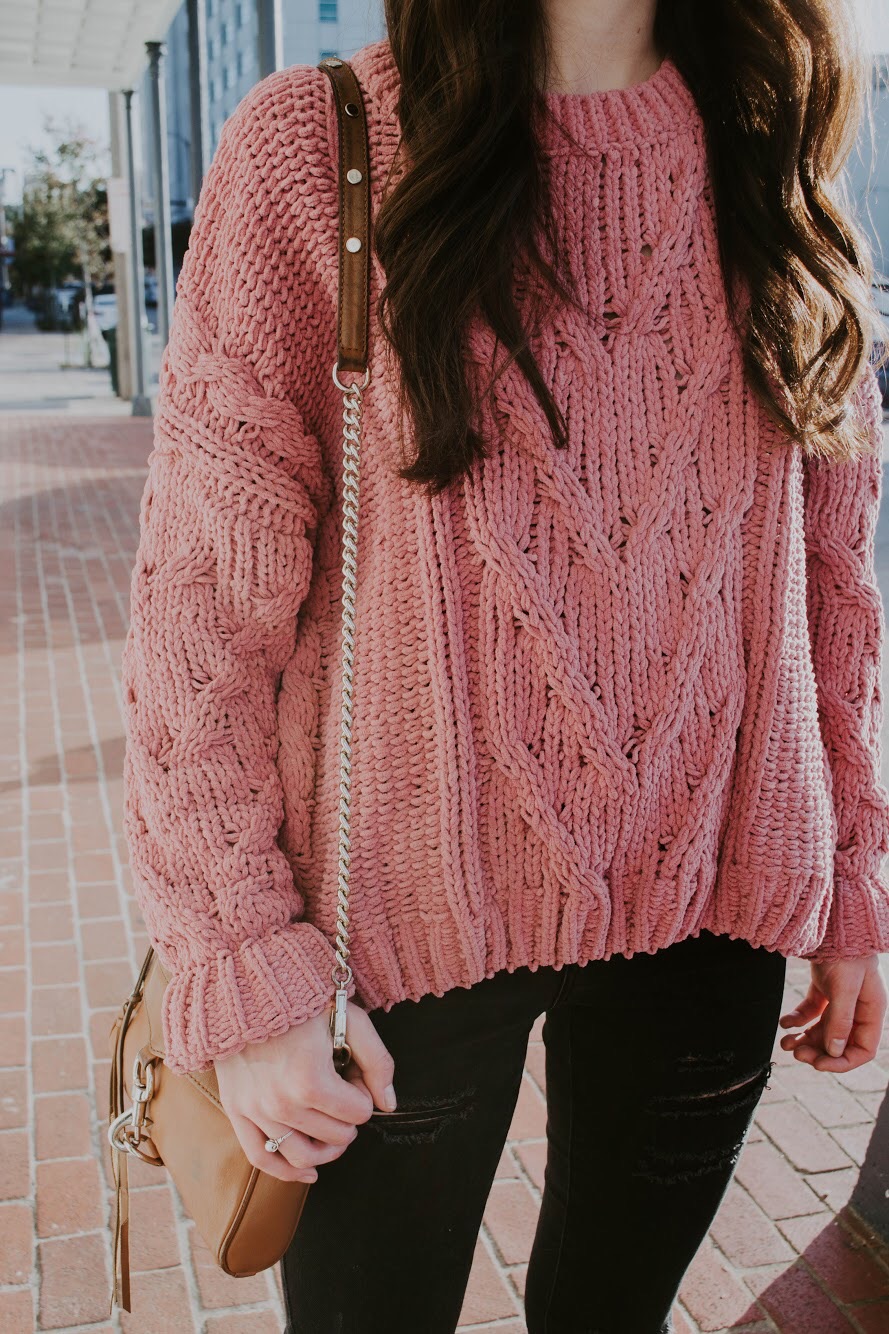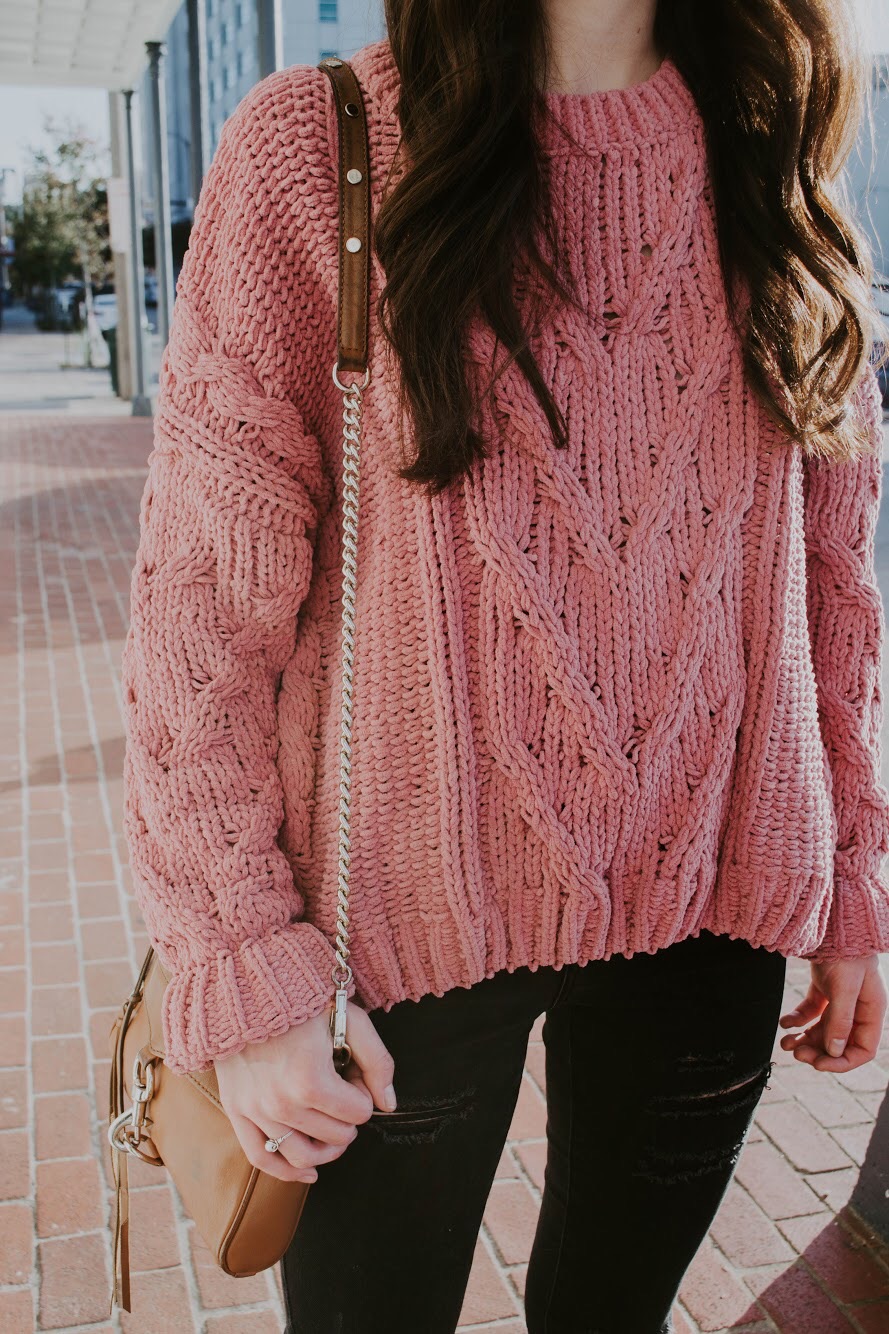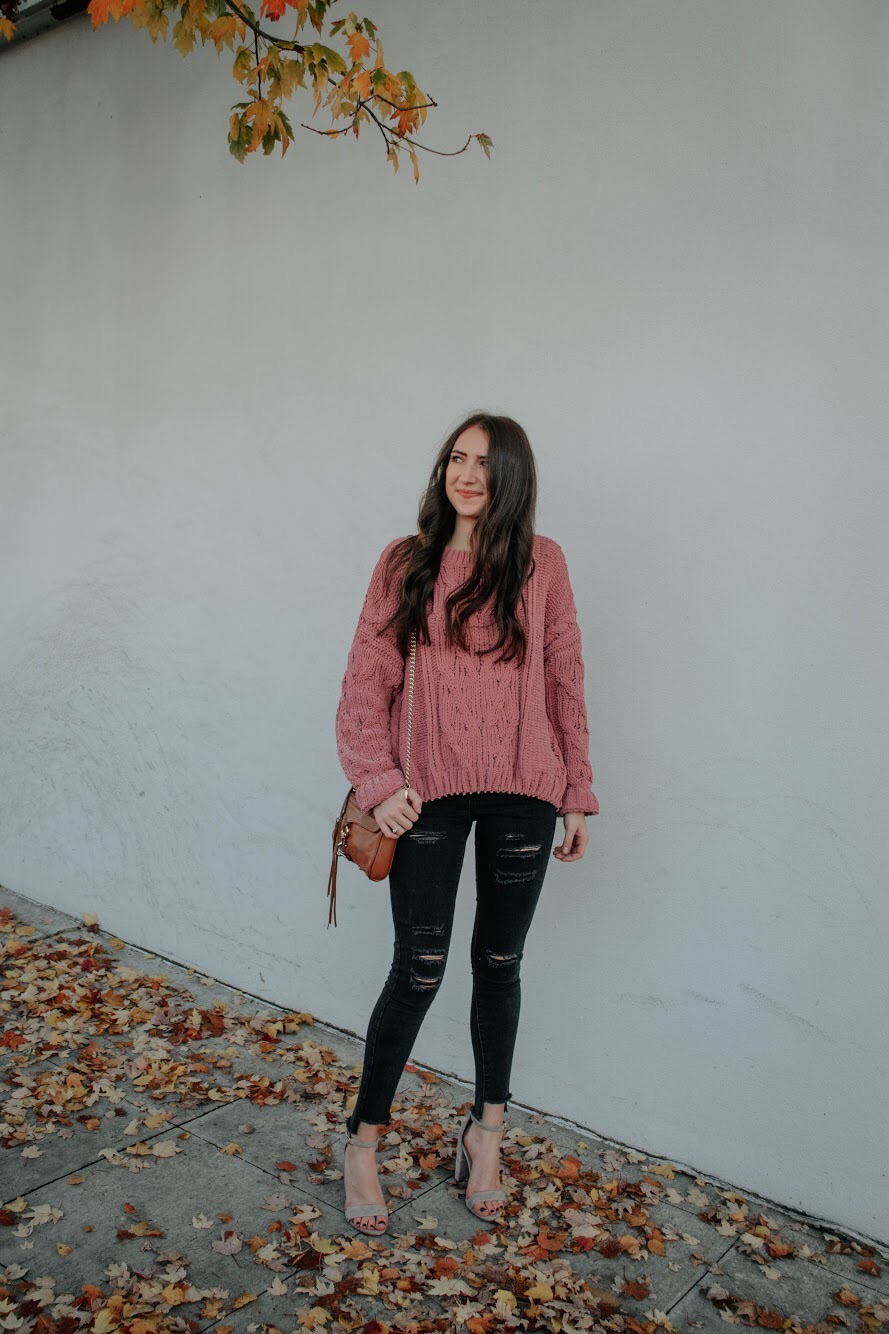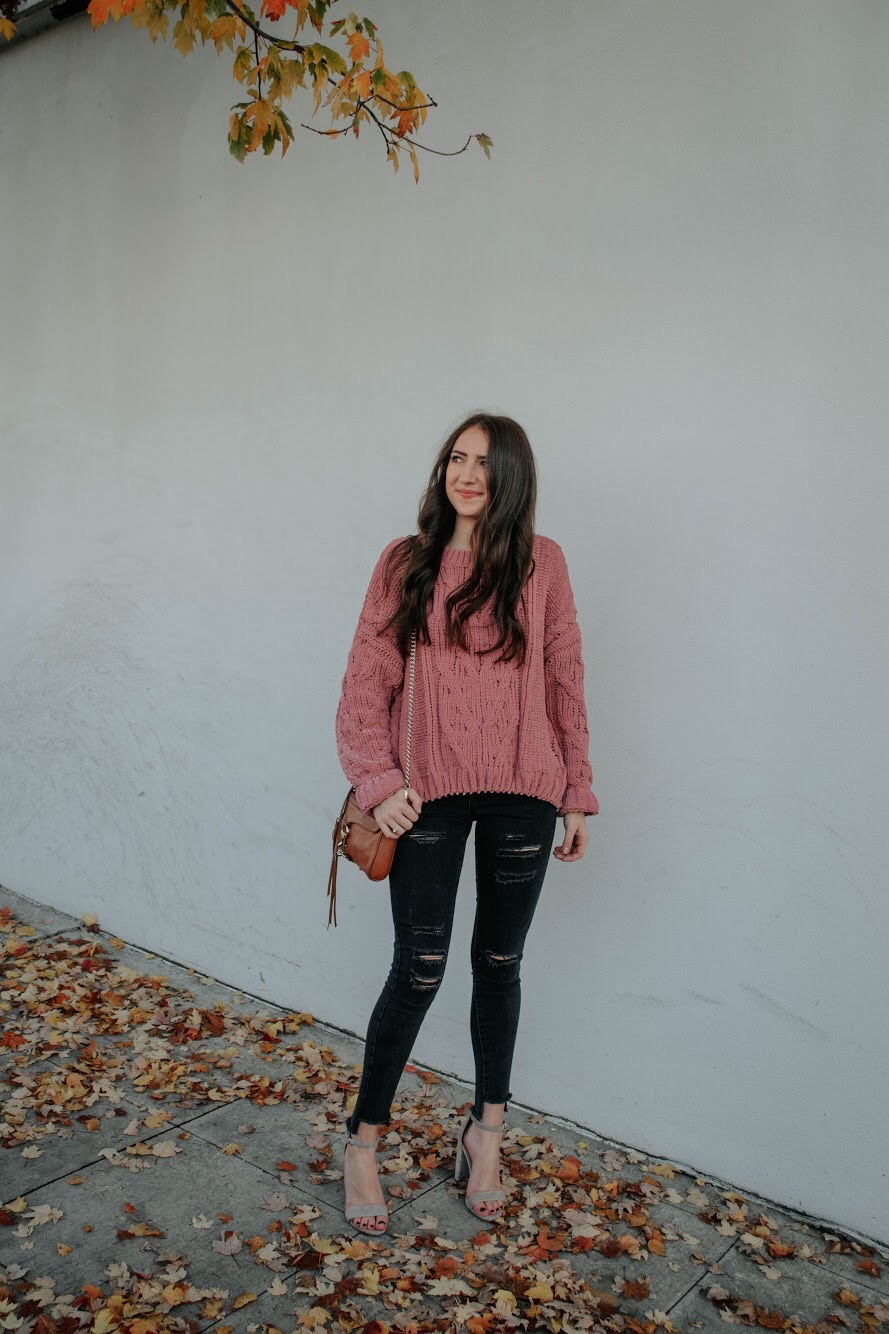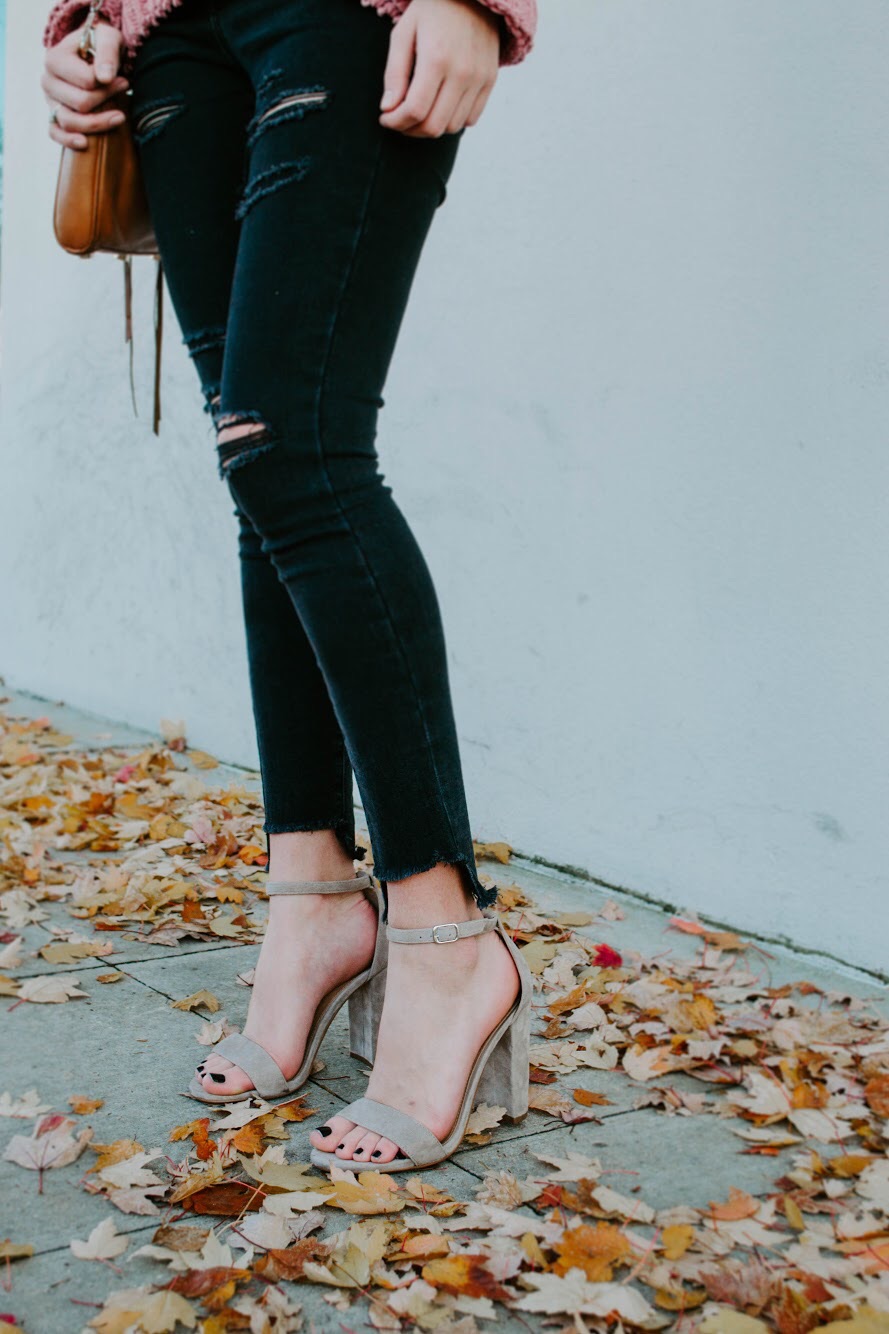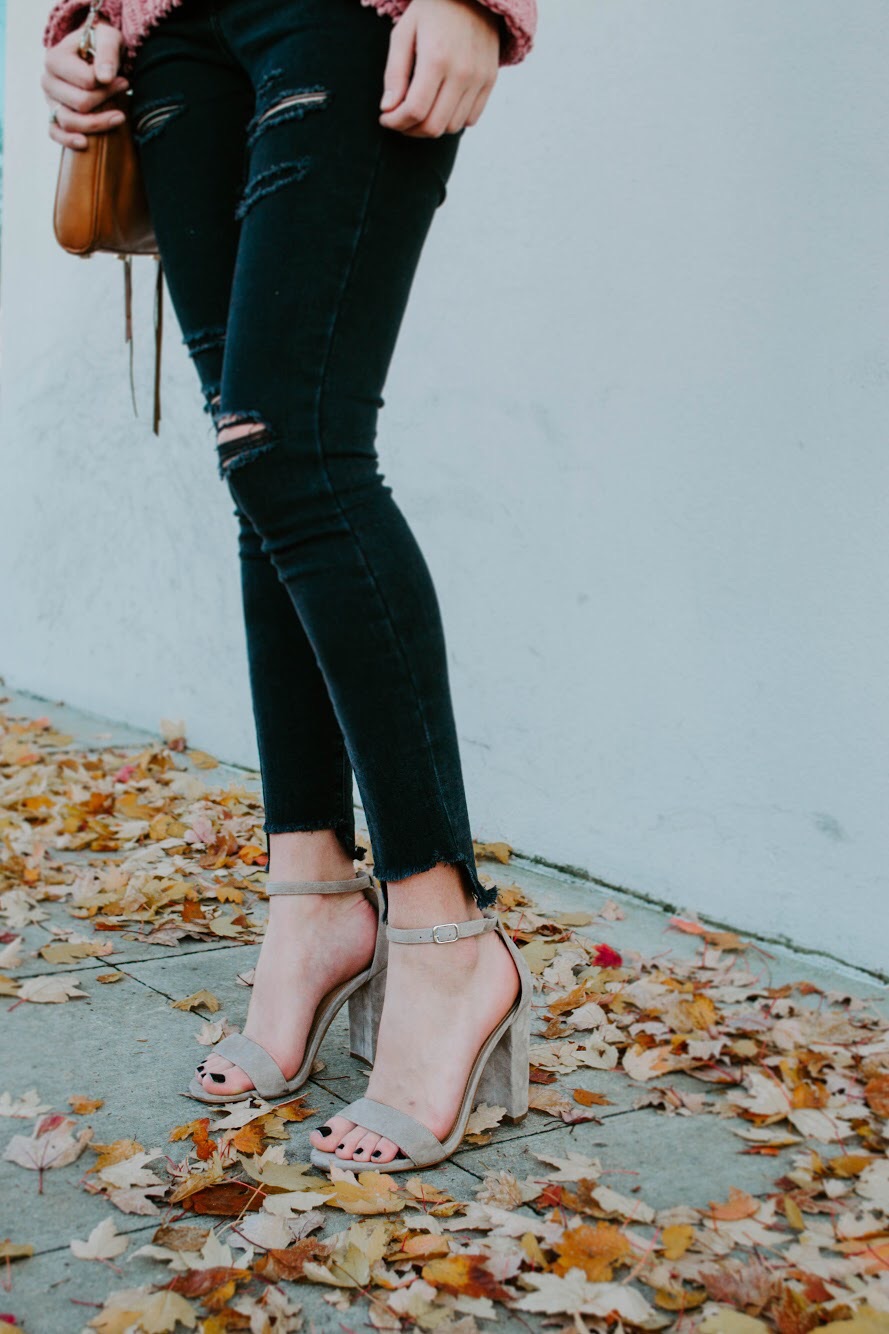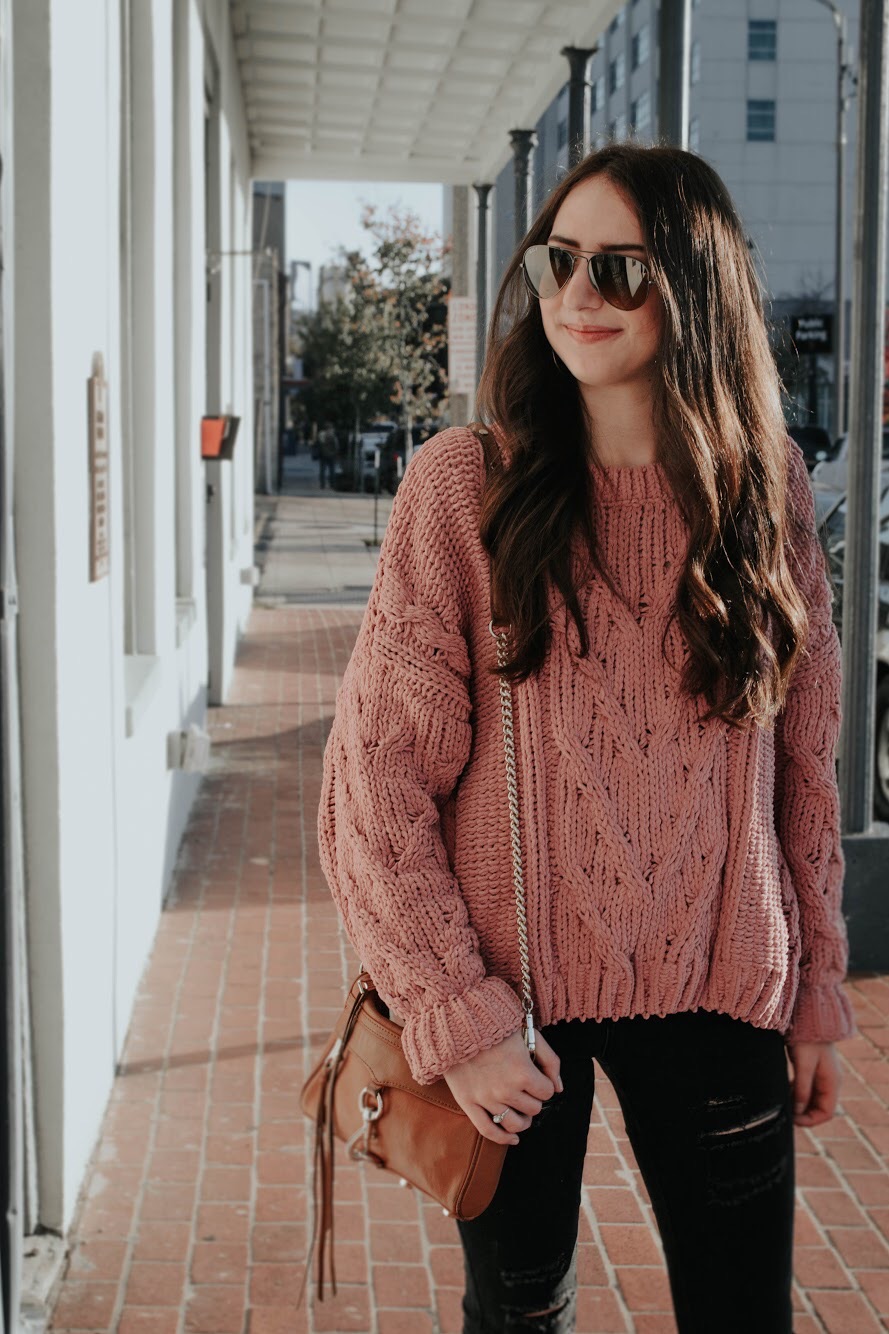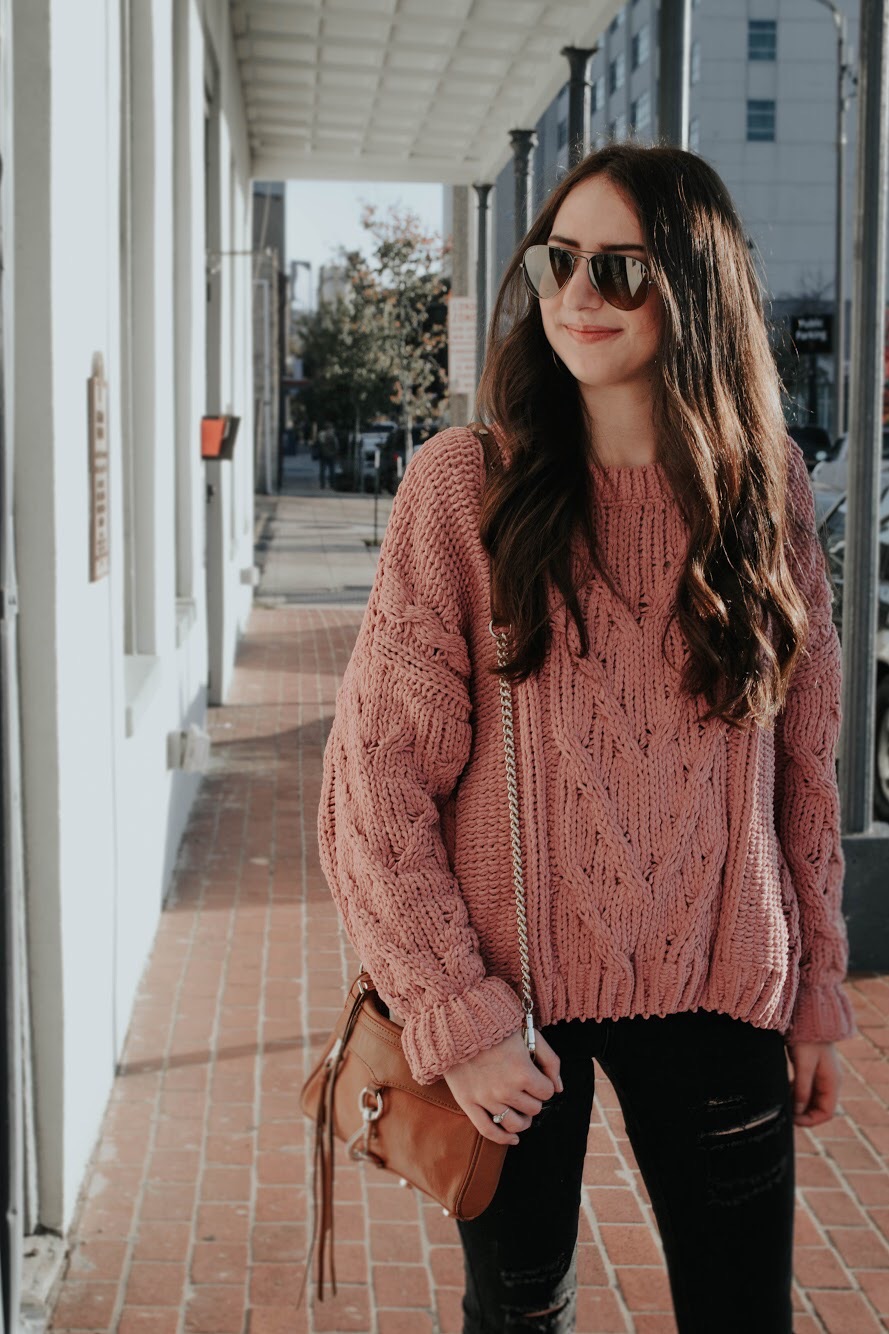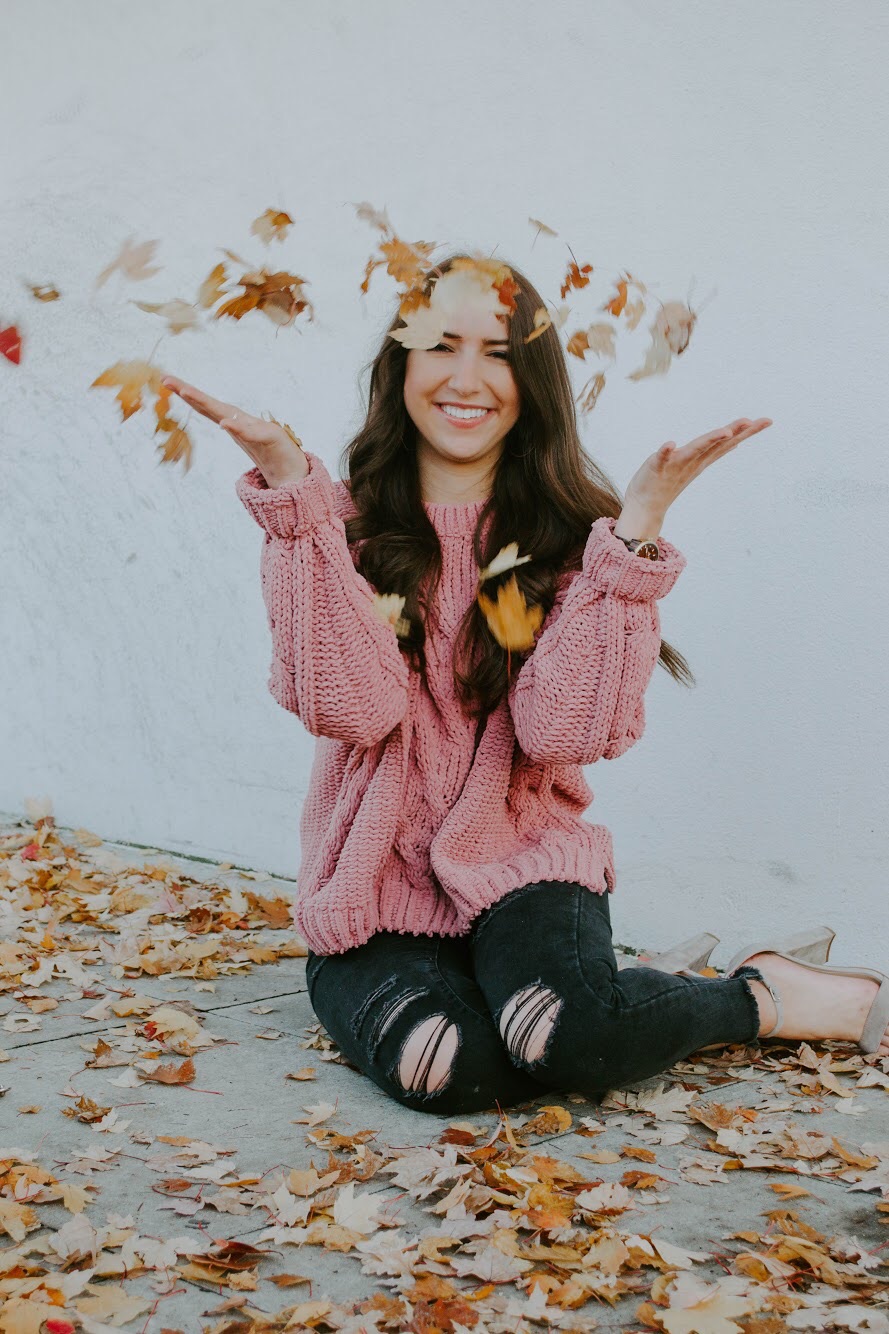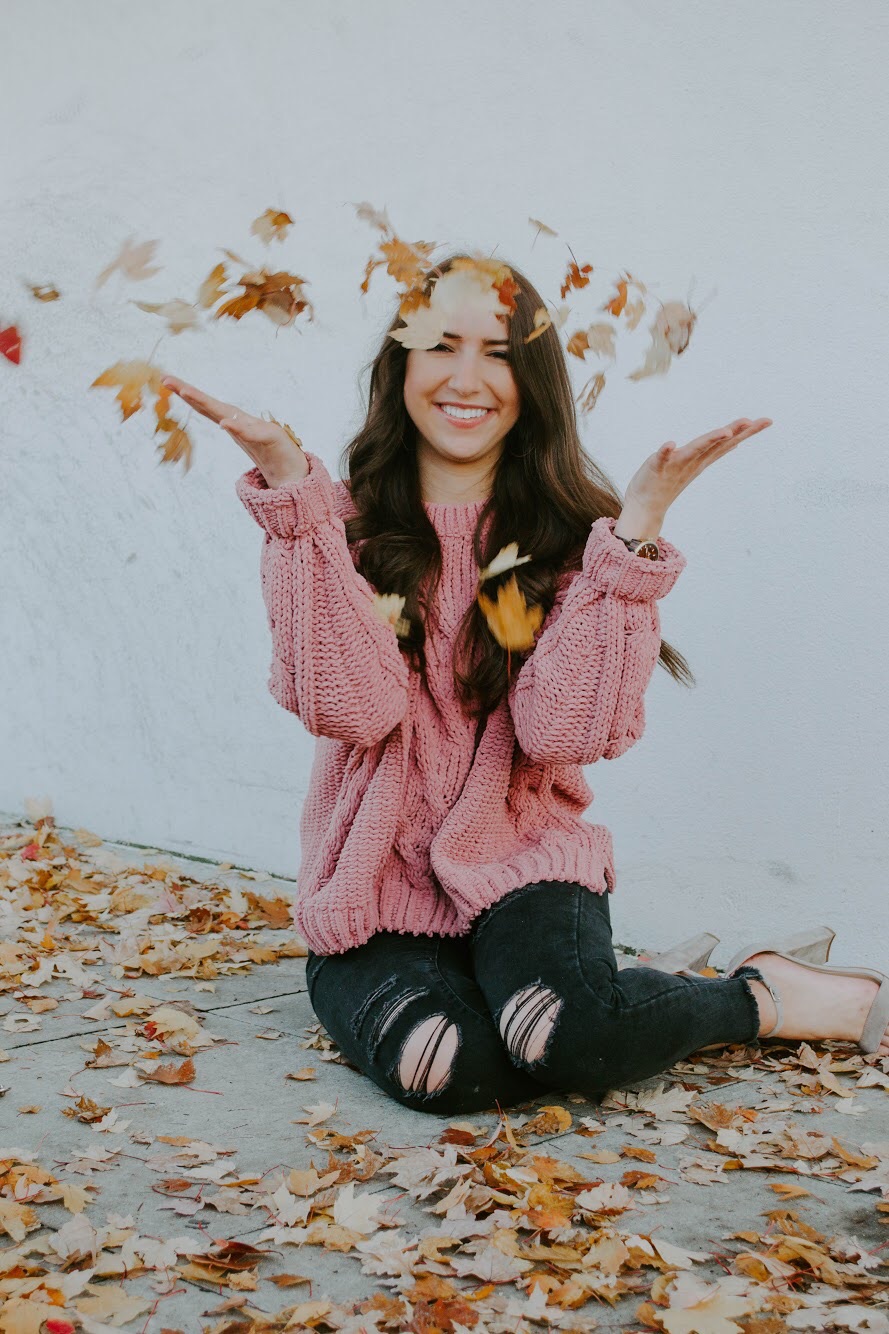 chunky sweater // jeans (under $30) // chunky heels // purse // sunglasses
Well, the unthinkable happened y'all — it's cold in Louisiana. WTF?! Ya gotta have some way to curb that chill so that's exactly when the chunky sweater comes in. The chunkier the better in my book. They're my favorite thing to wear with just about everything. While I'm not much of a cardigan gal since public school totally wore me out (had to wear one over every outfit haha) I do love pullover sweaters since they're easy. Just one piece and then you're done!
I dressed this lil #ootd up with my new favorite heels. I'm pretty late jumping on the bandwagon for these babes but now I see where the hype is coming from! They come in oh so many colors and have a great price point. I would also do the sweater with leggings (my fave are Spanx faux leather) for a super comfy look. Booties would be great if it's a little cooler outside!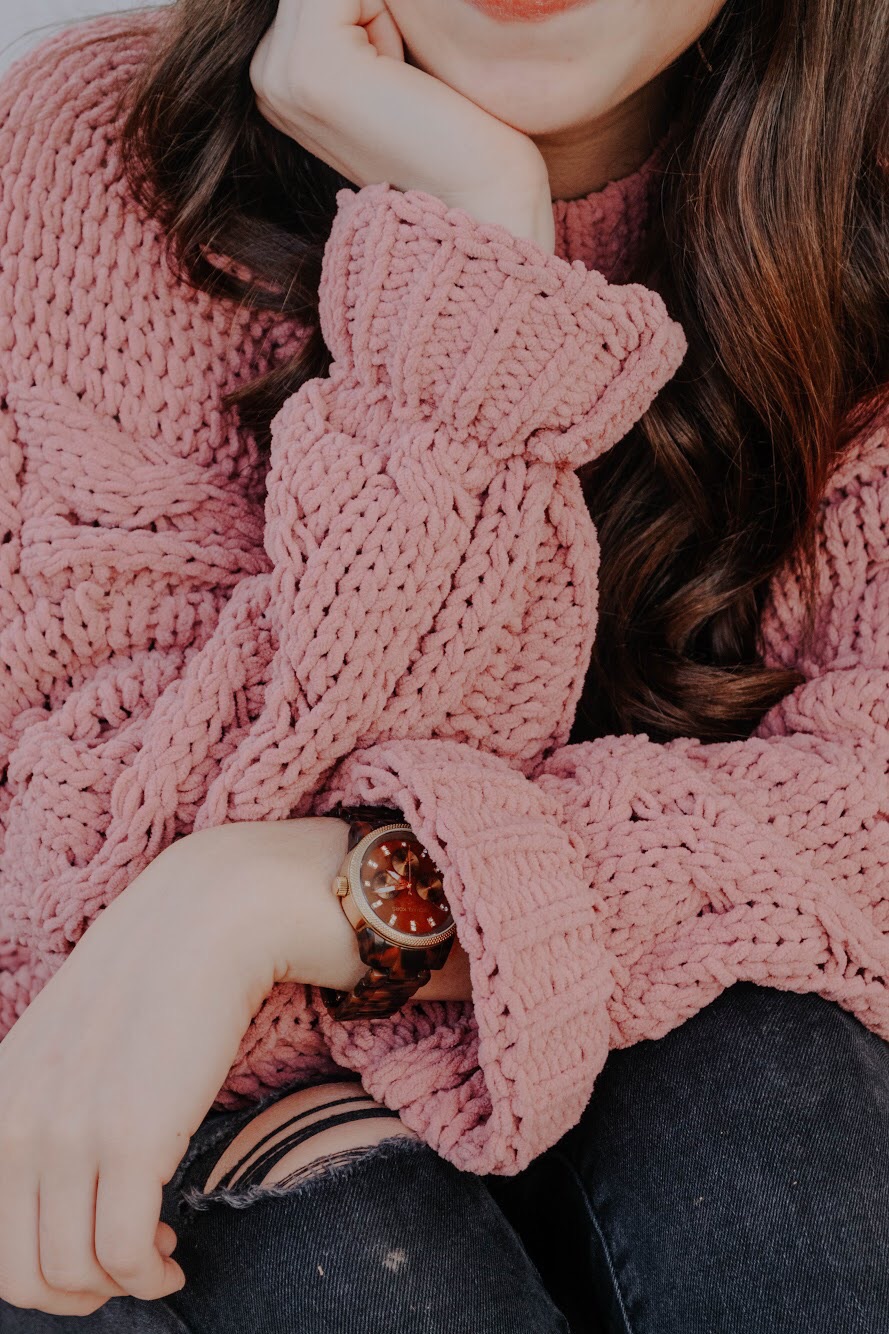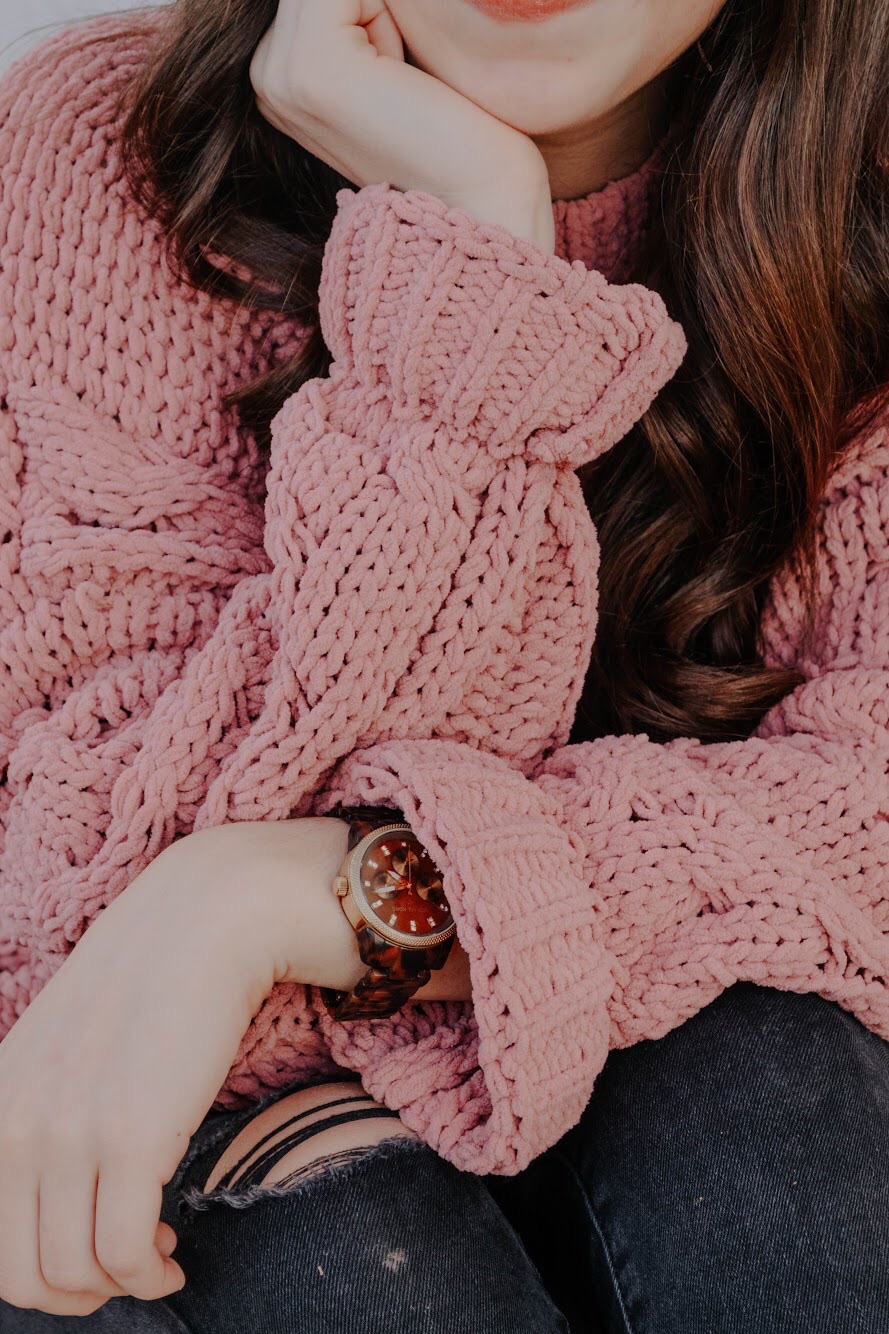 I'm linking a bunch of sweater options for y'all below. They're all under $70 (shoutout to my gals #ballinonabudget) so happy shopping! I am loving anything chunky and colorful so you'll see lots of that in my picks!!
xo, Madison
Photos by Demi Lyons Photography