Hi hi! Happy Thursday people, let's make it to the weekend in one piece. We only have one. more. day. We can do it!
Y'ALL KNOW I AM ALWAYS BALLIN ON A BUDGET. There is no high like one you get when you get a great steal! Which brings me to why we are here today: these AMAZE racing stripe jeans. If you have been keeping up with fashion in any capacity, I am sure you've spotted a pair of these. I'm happy to report this trend seems to be here to stay! There's so many variations of the racing stripe jean which is great news for us bargain hunters because it means we can get the look for less.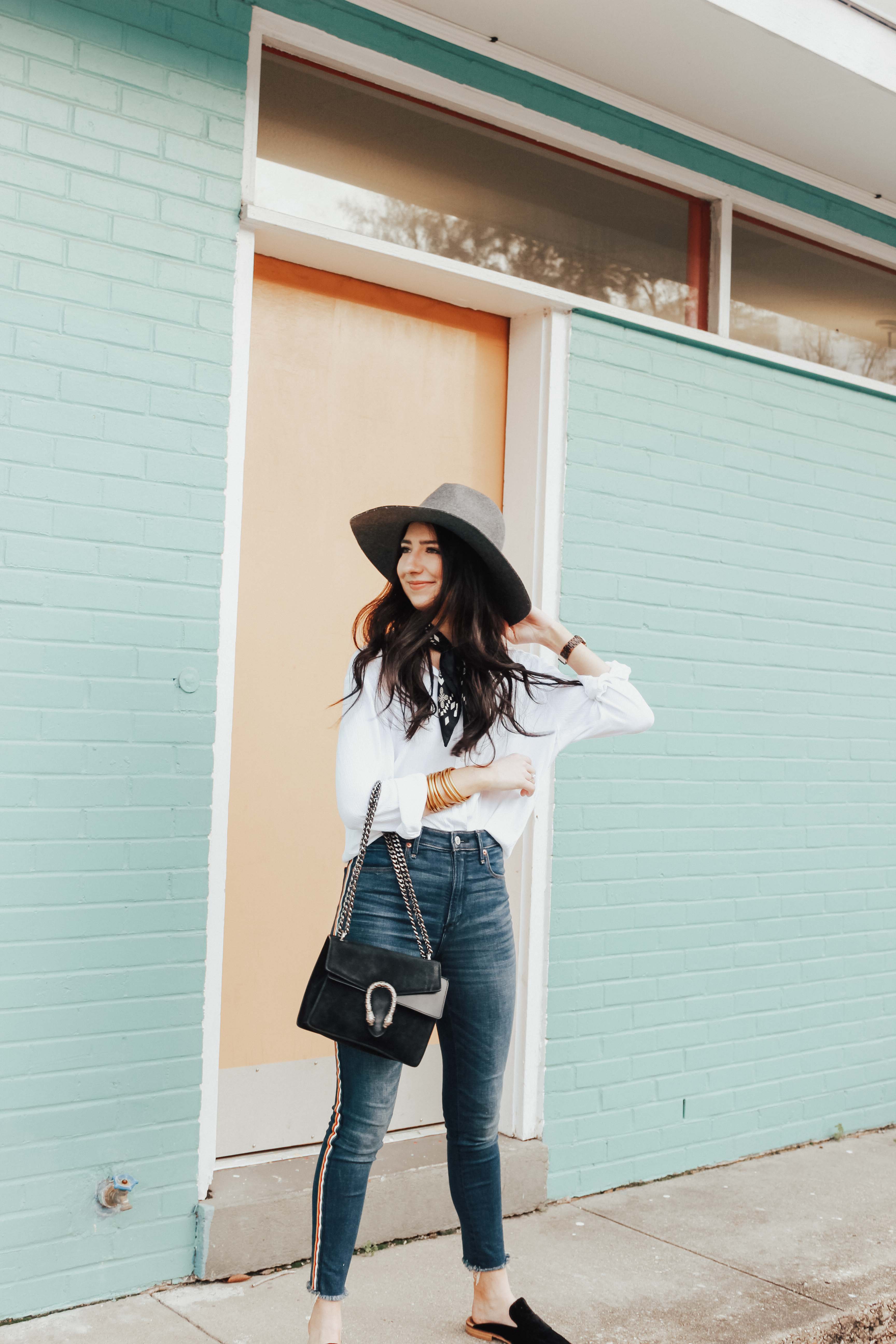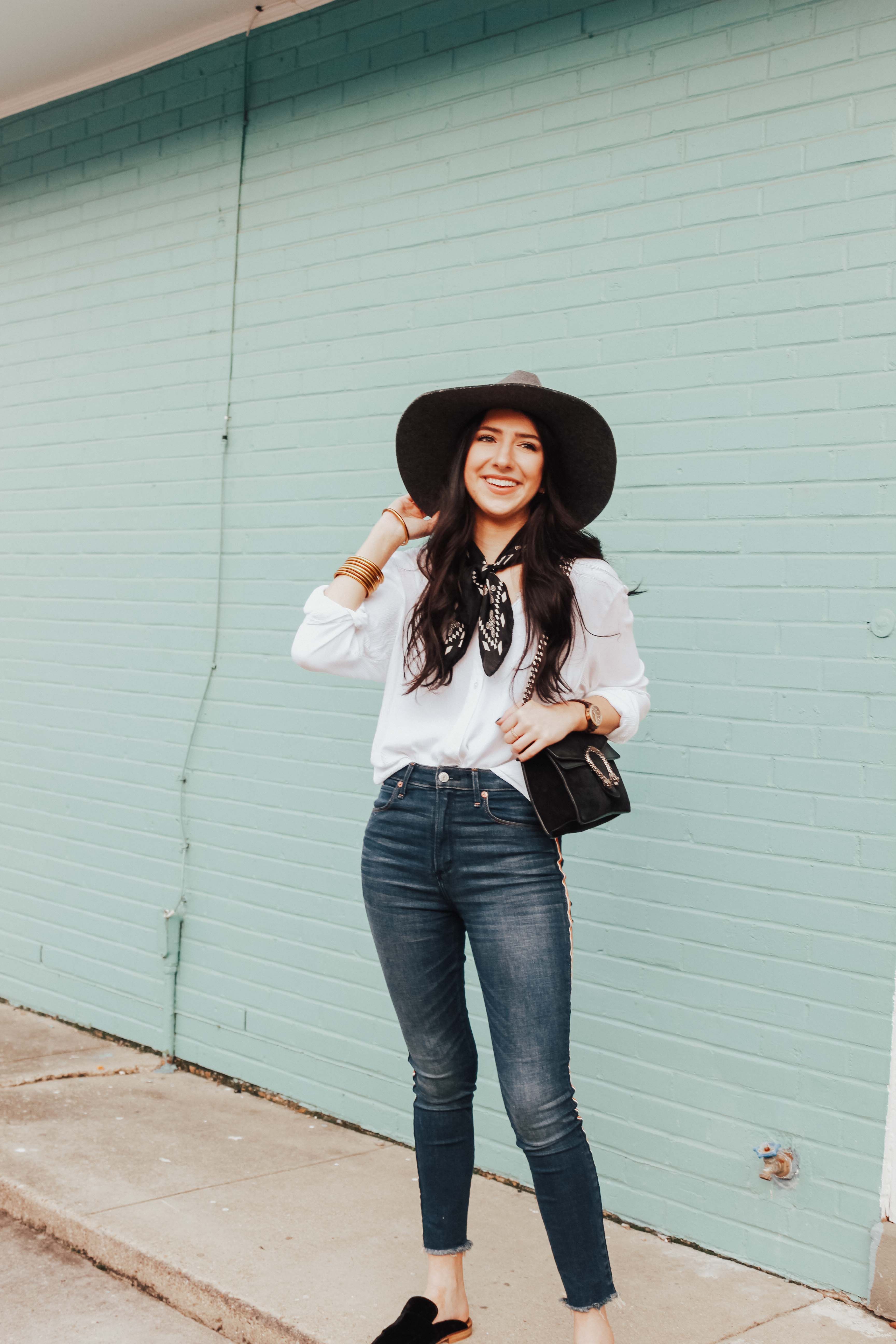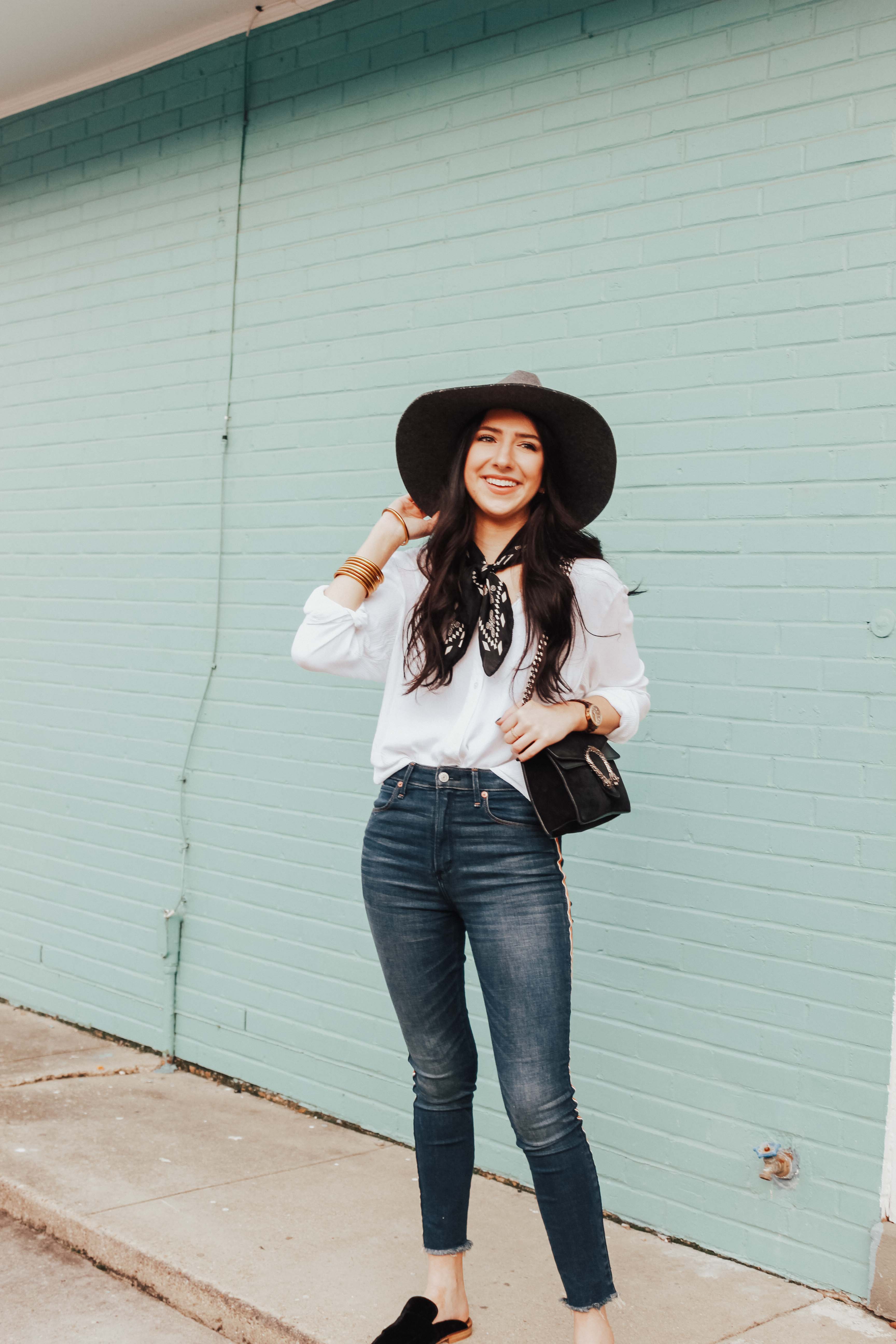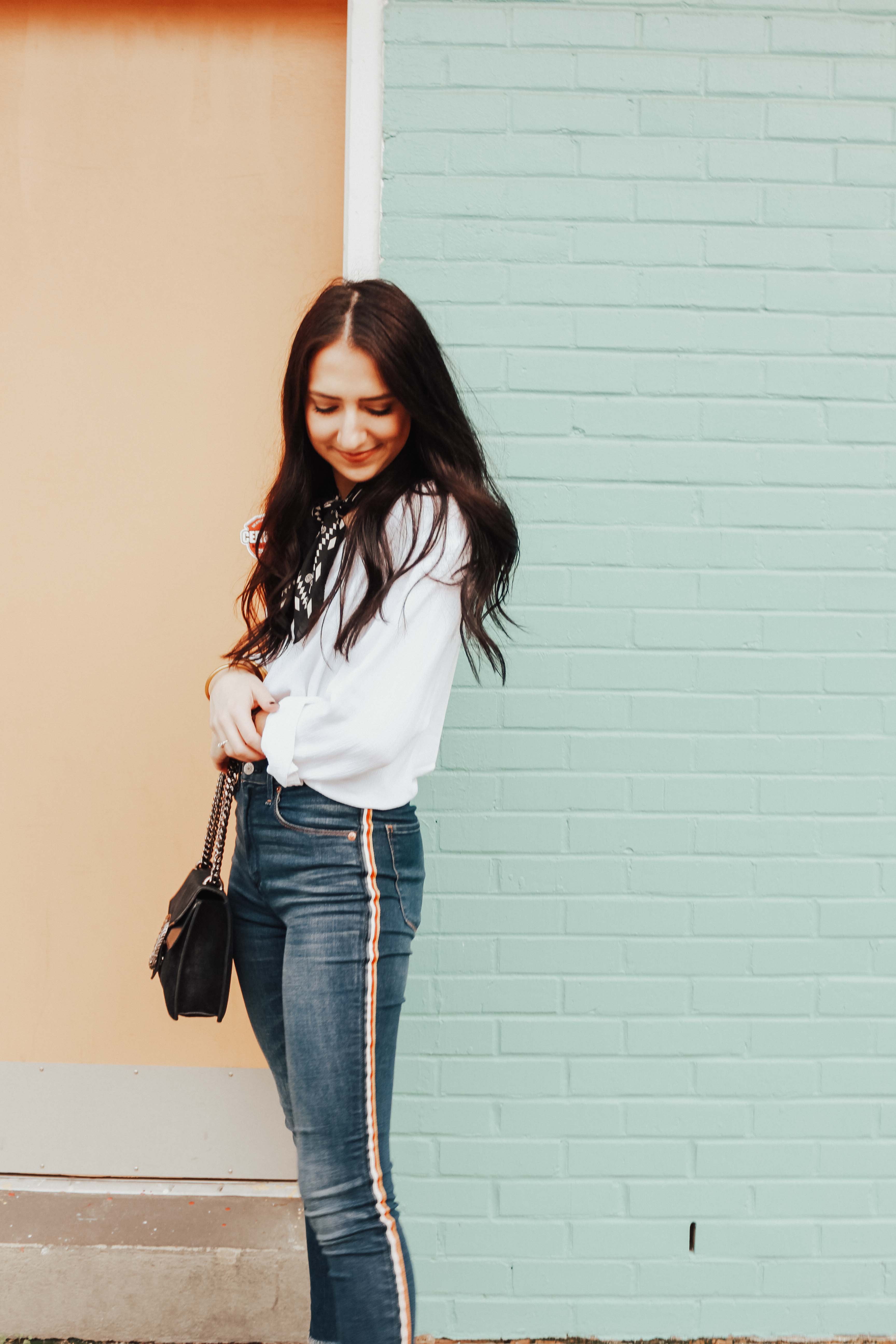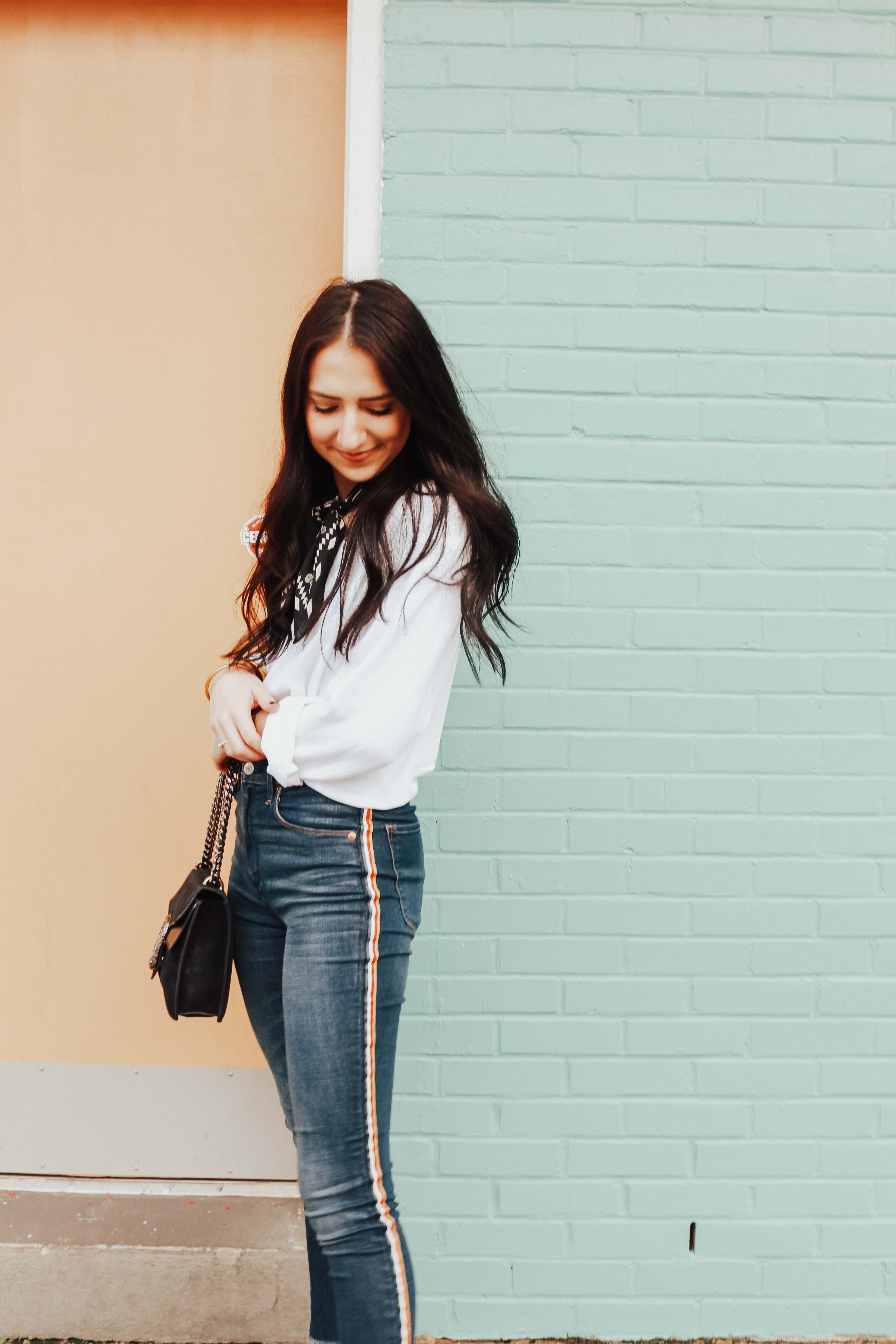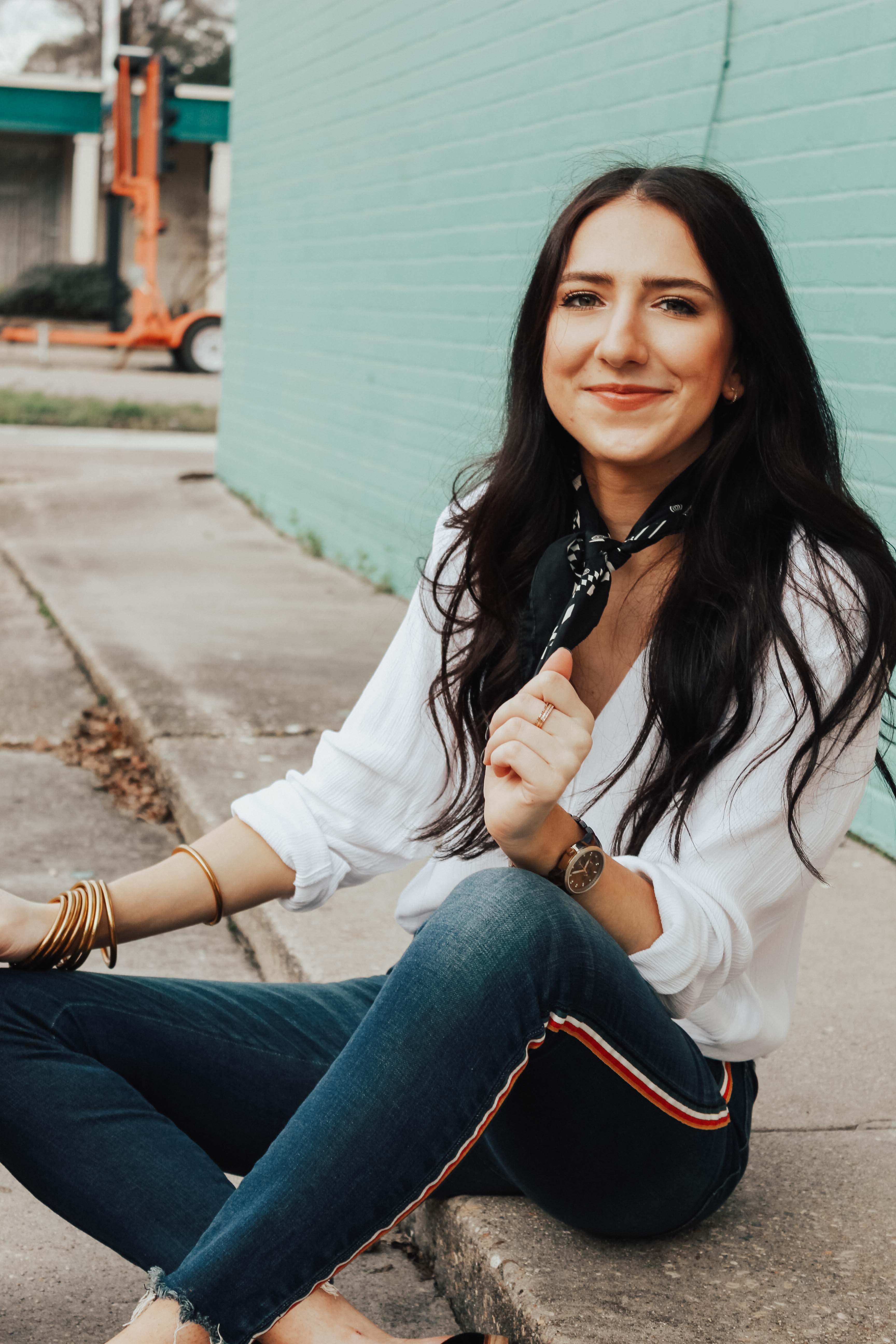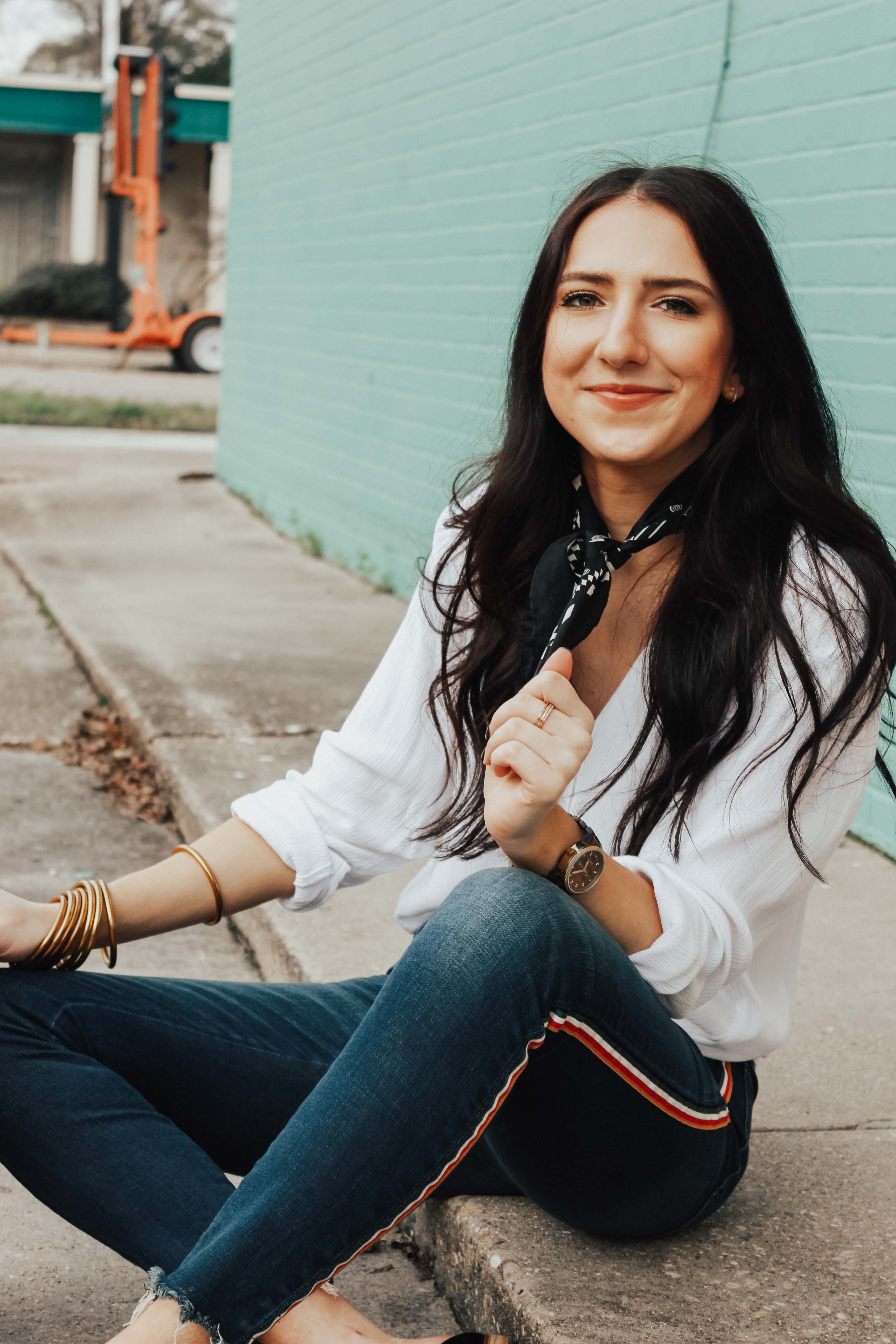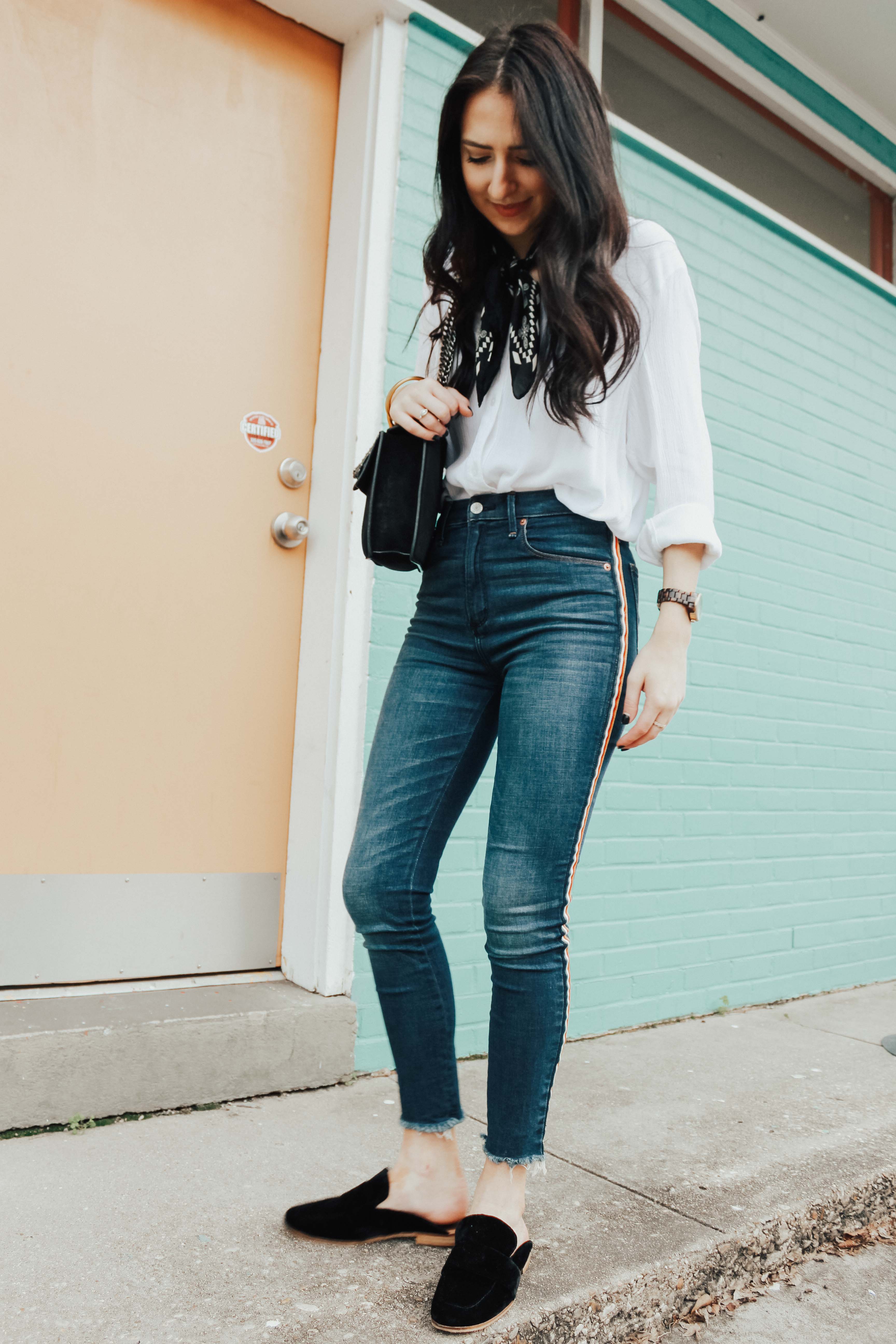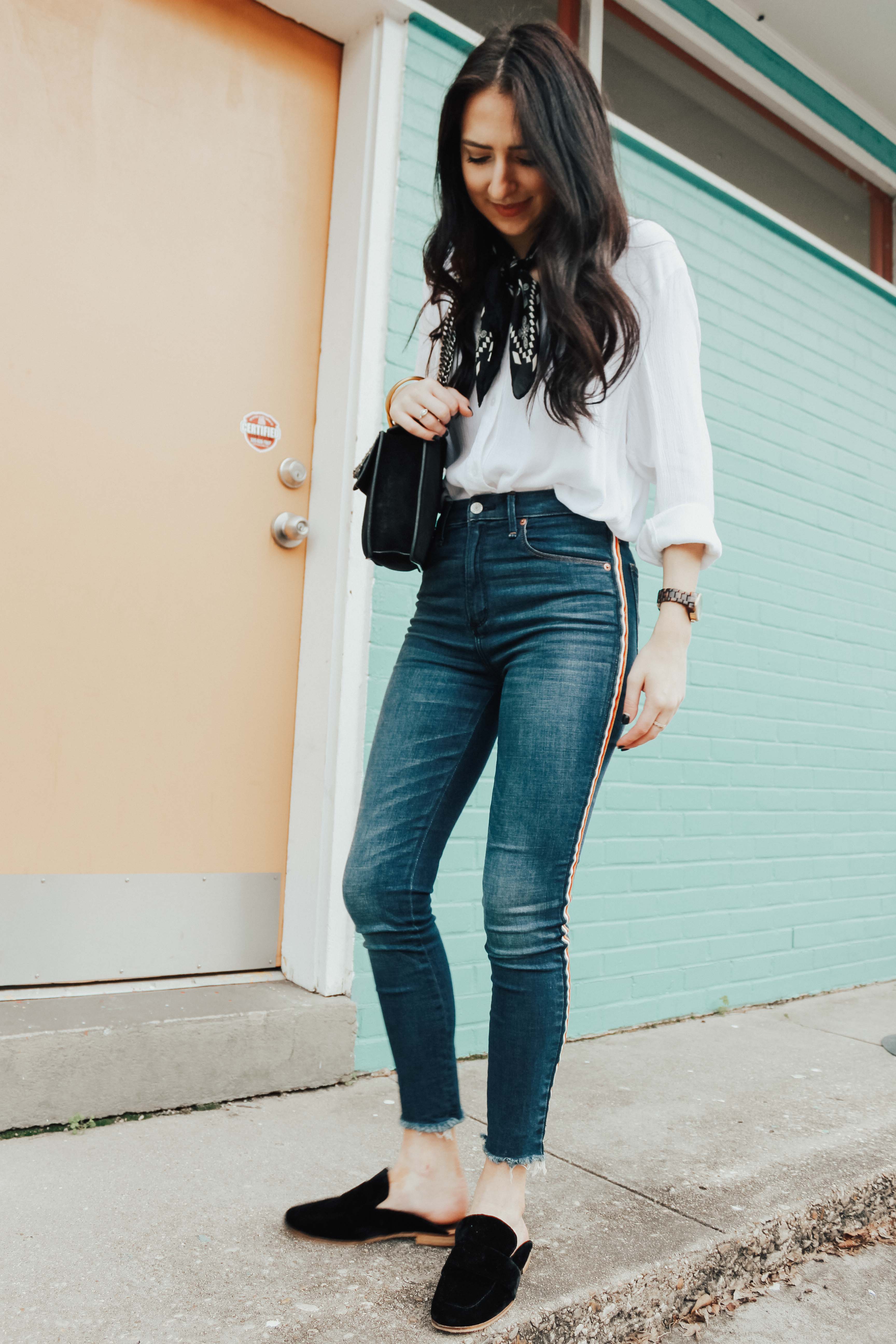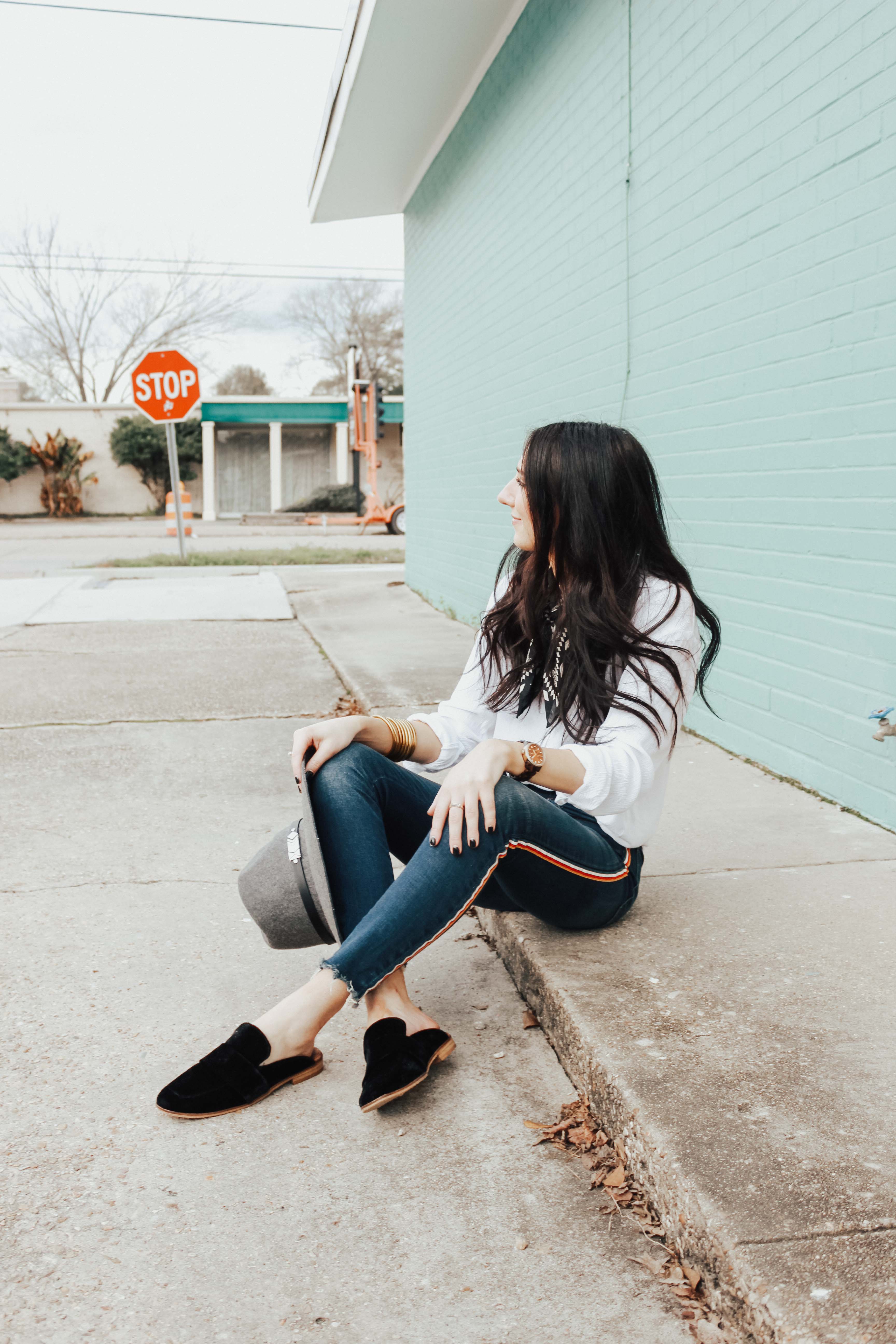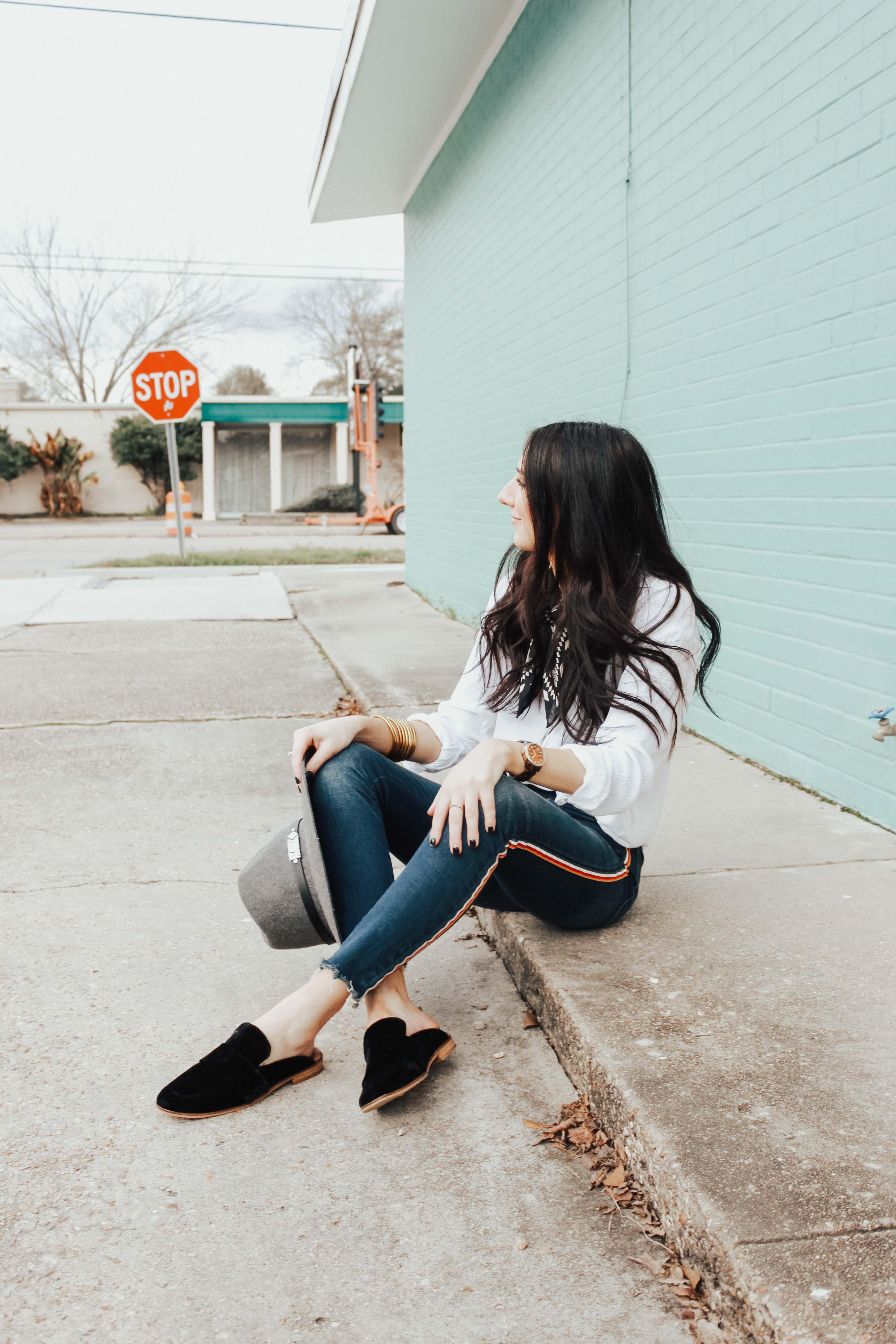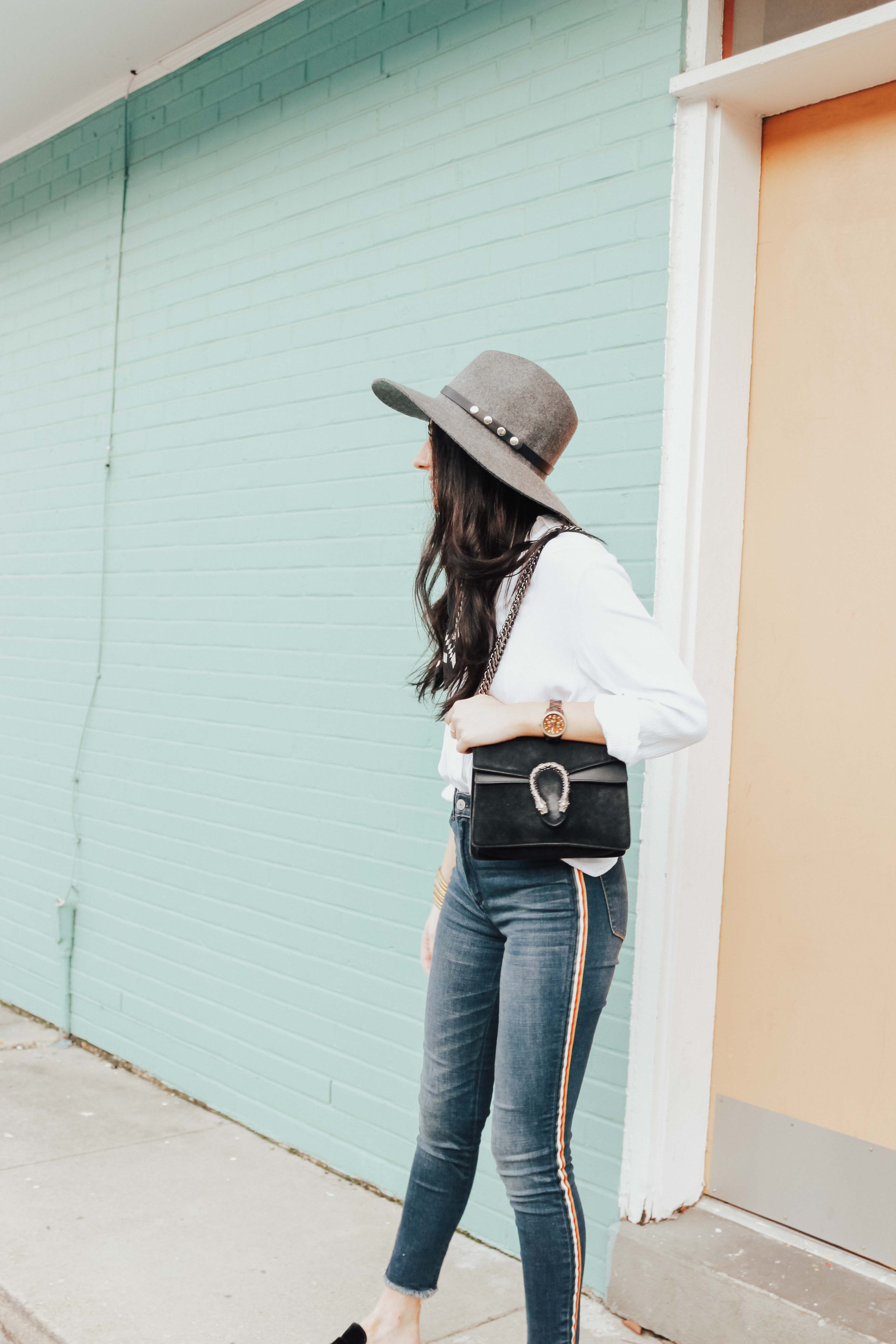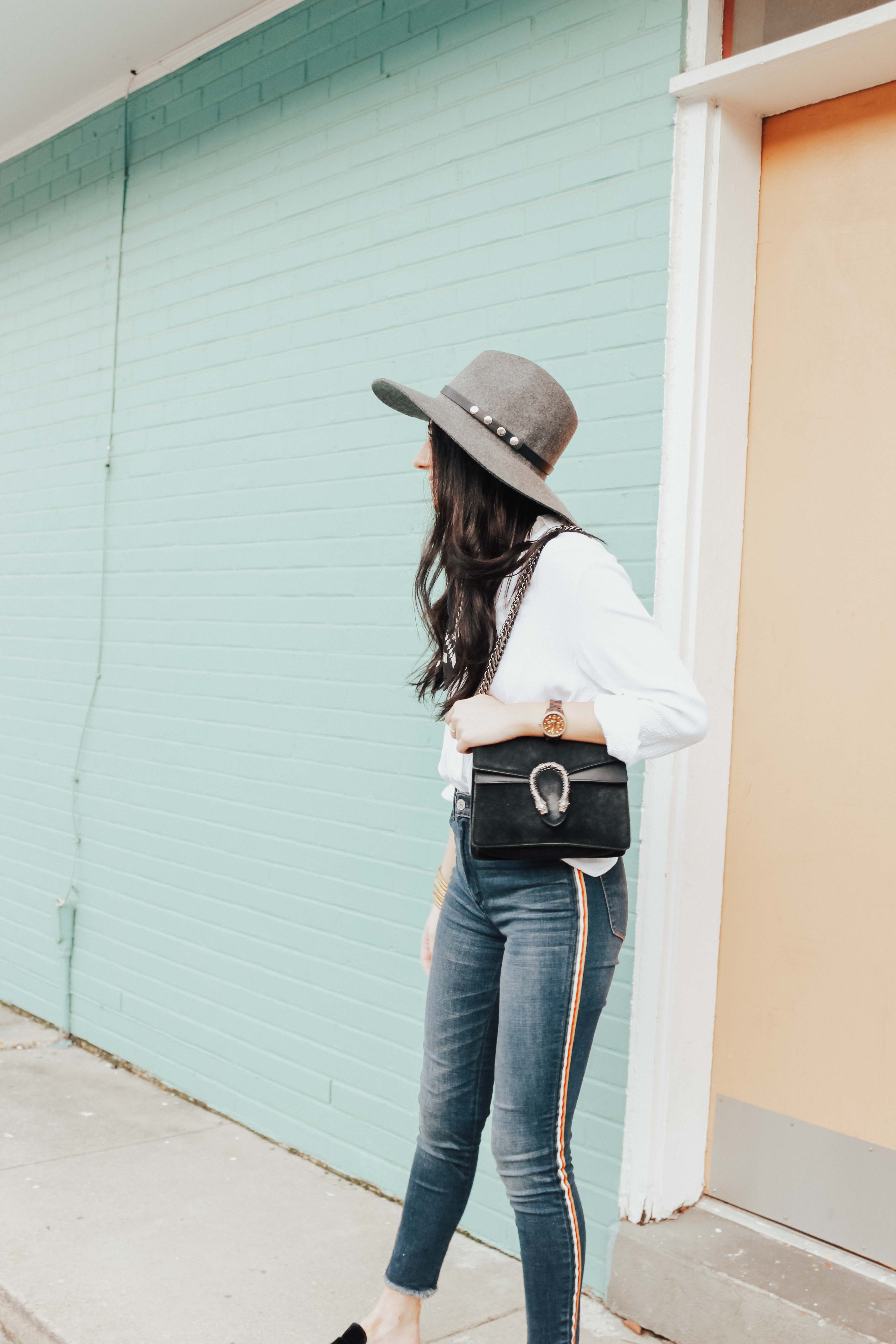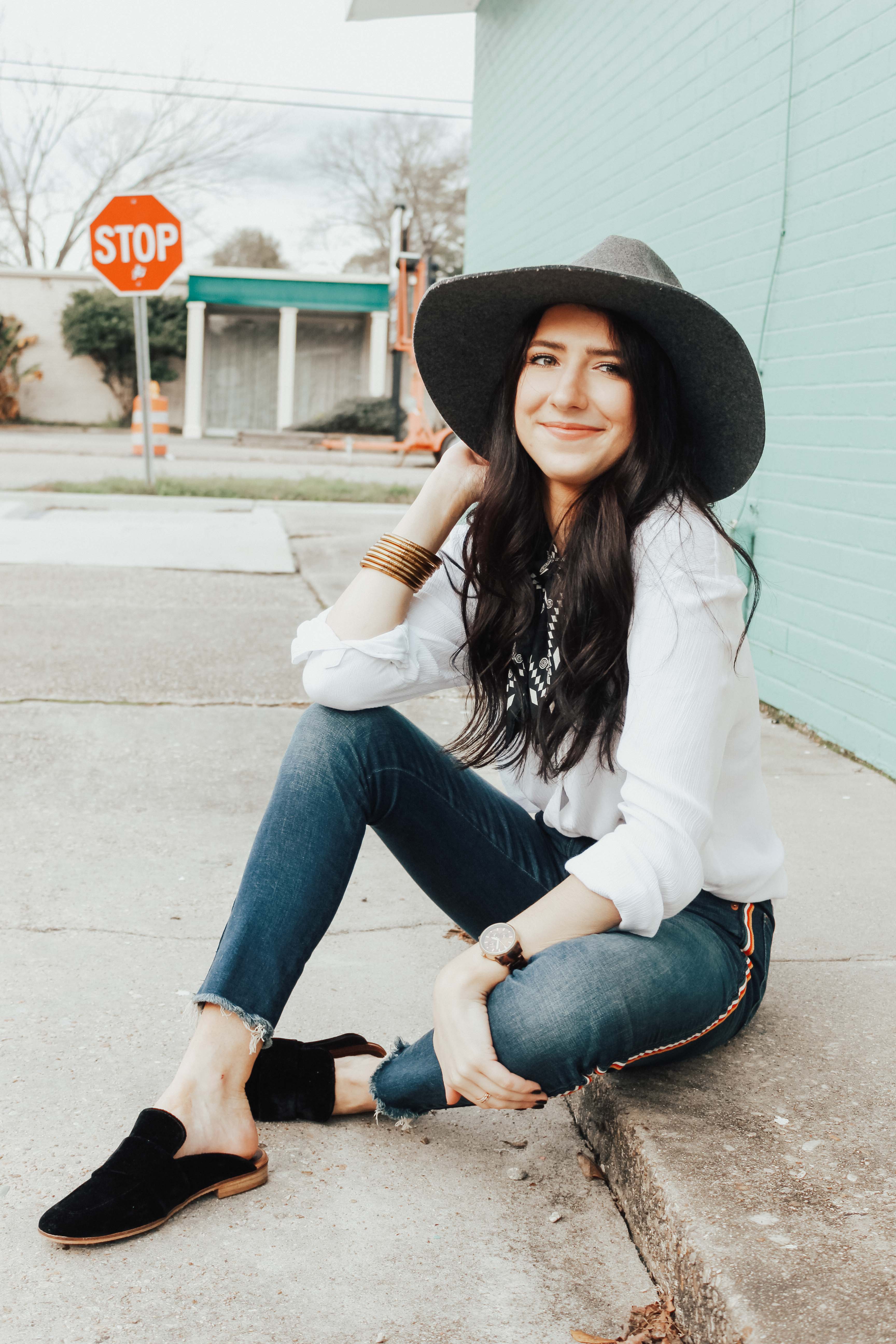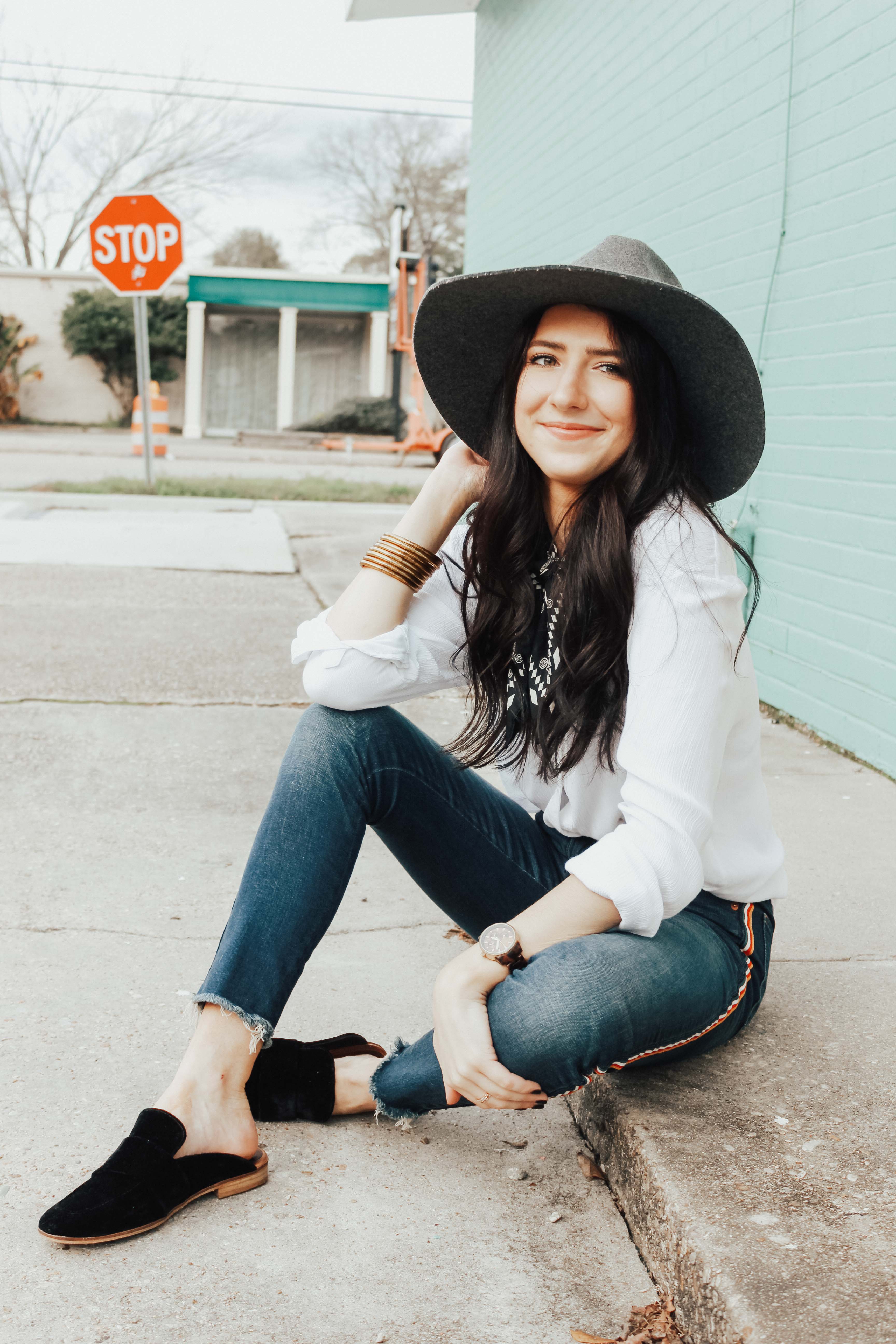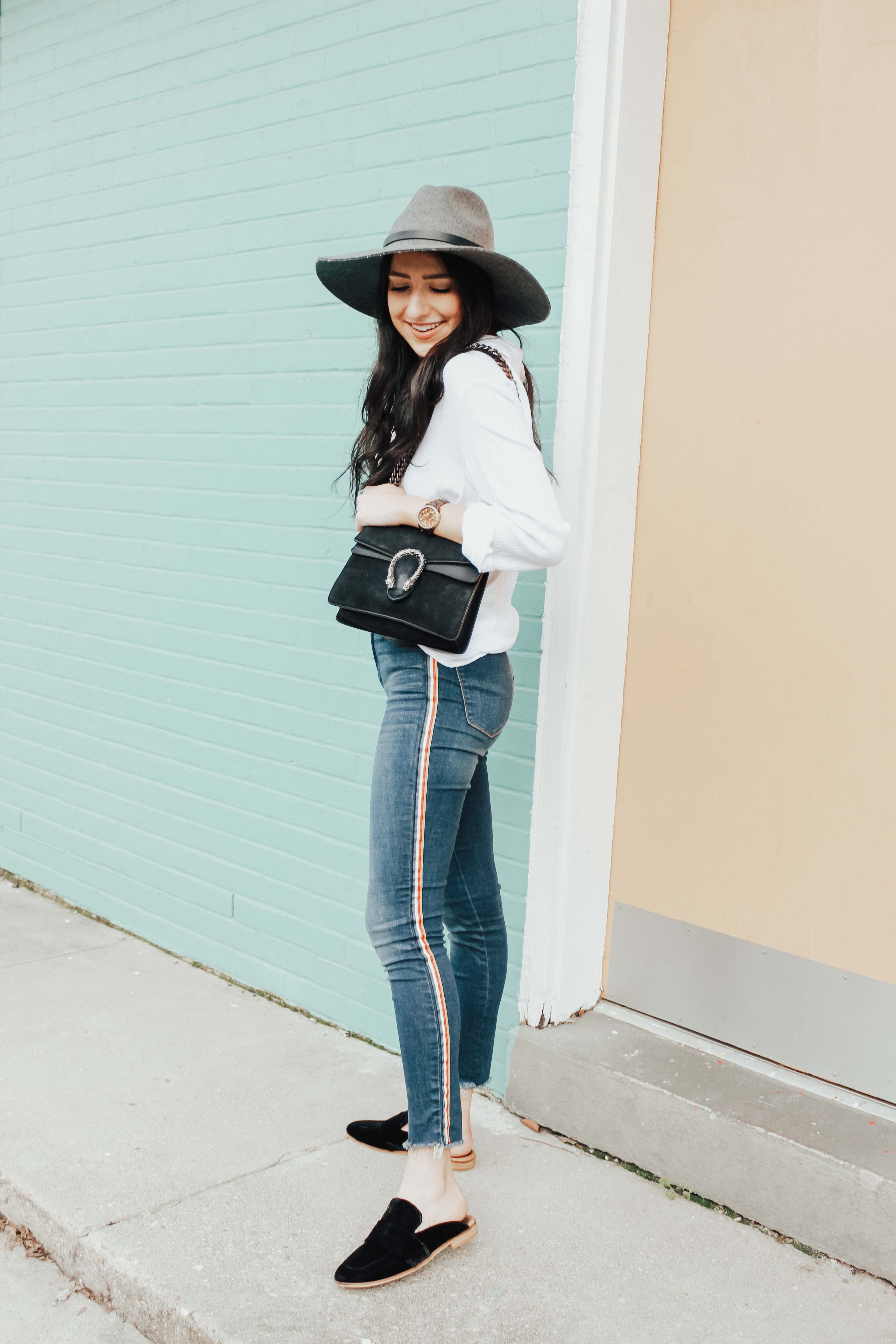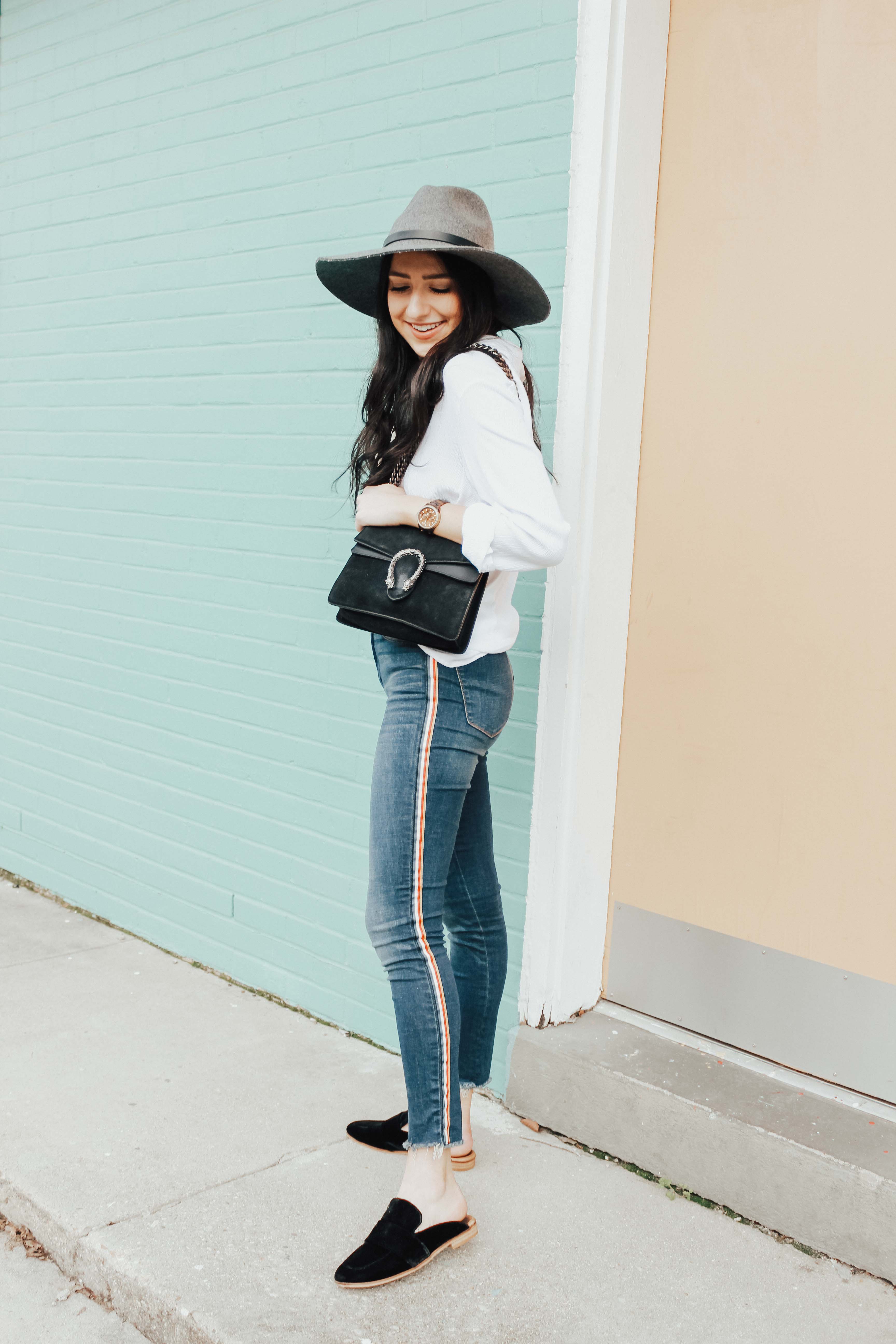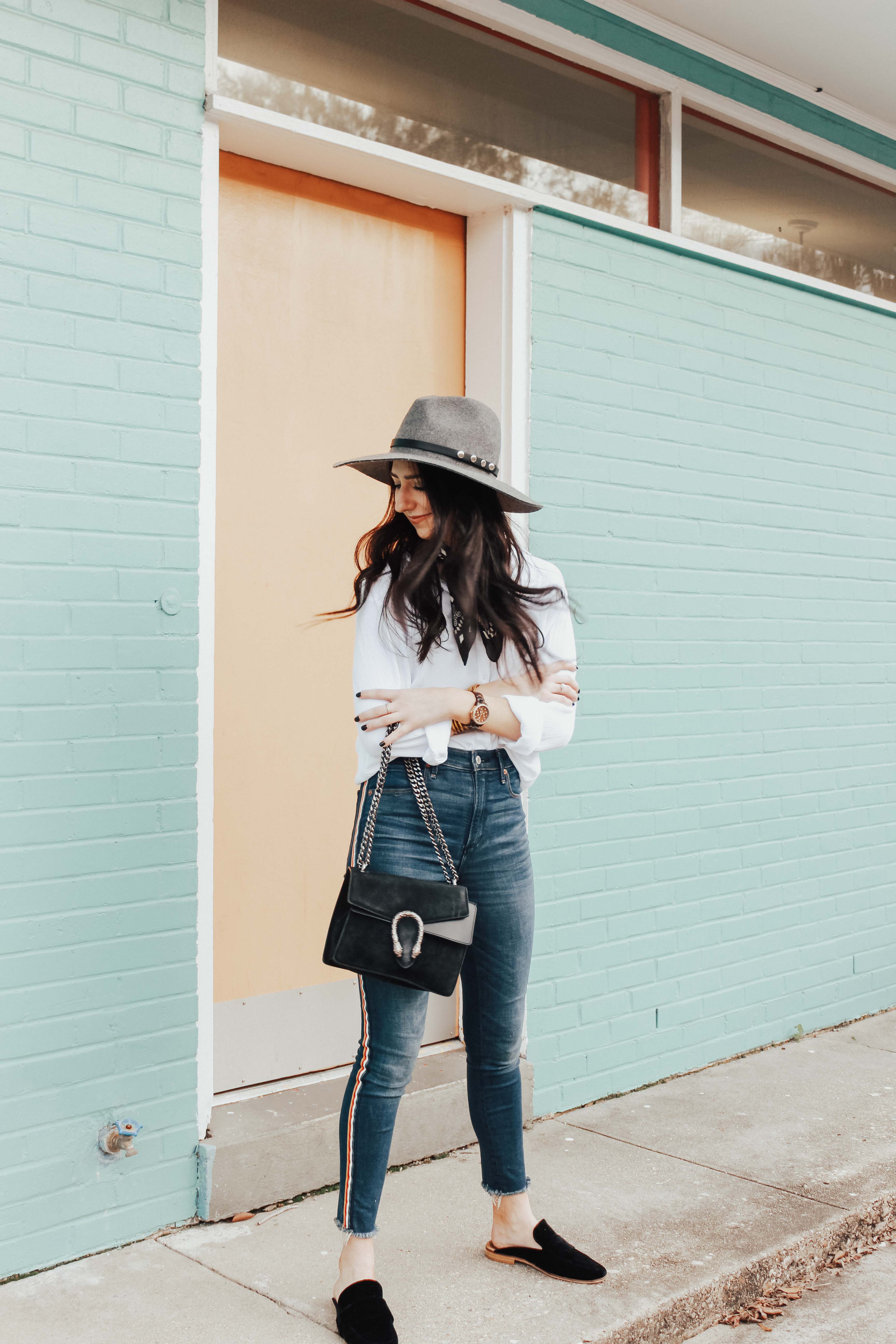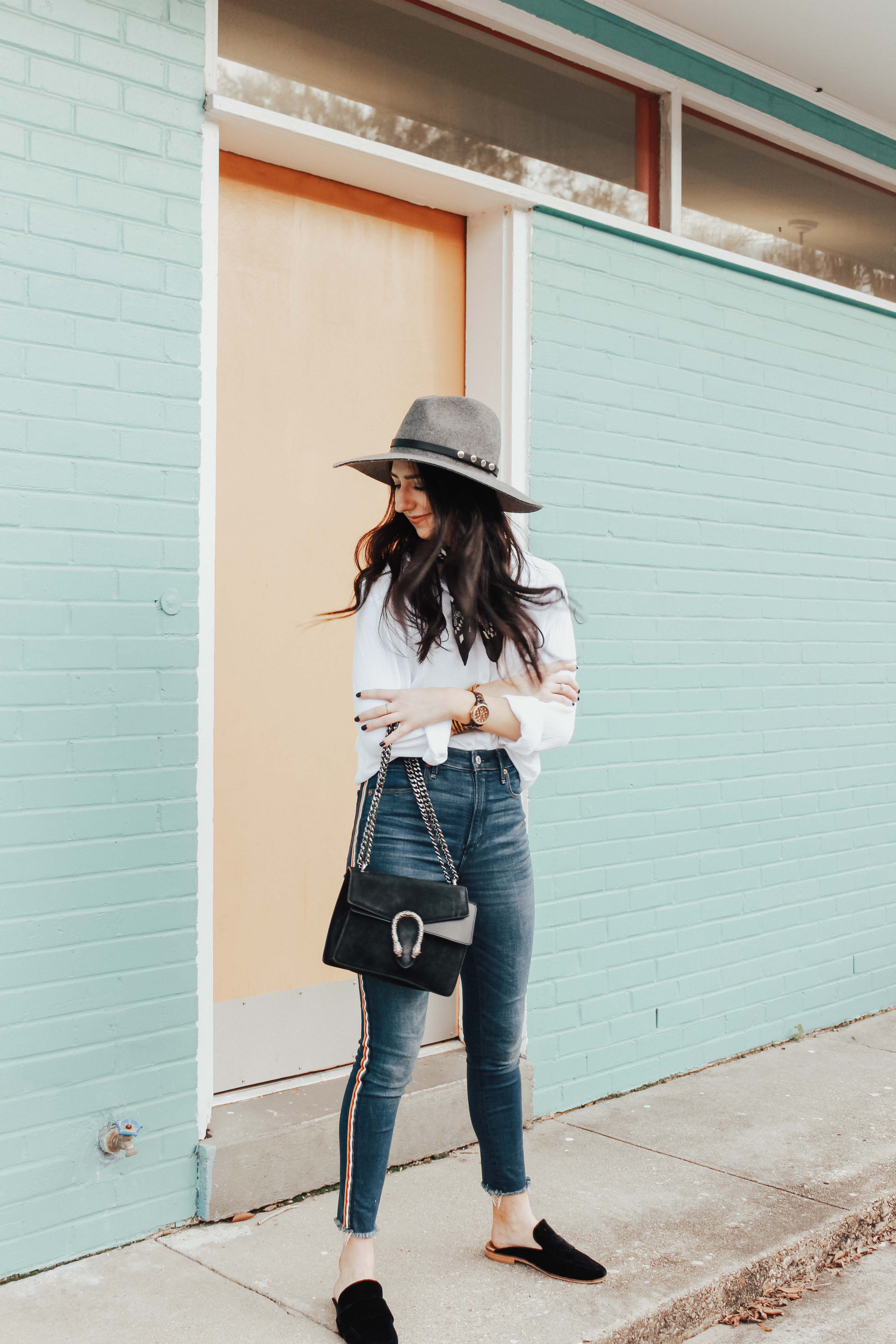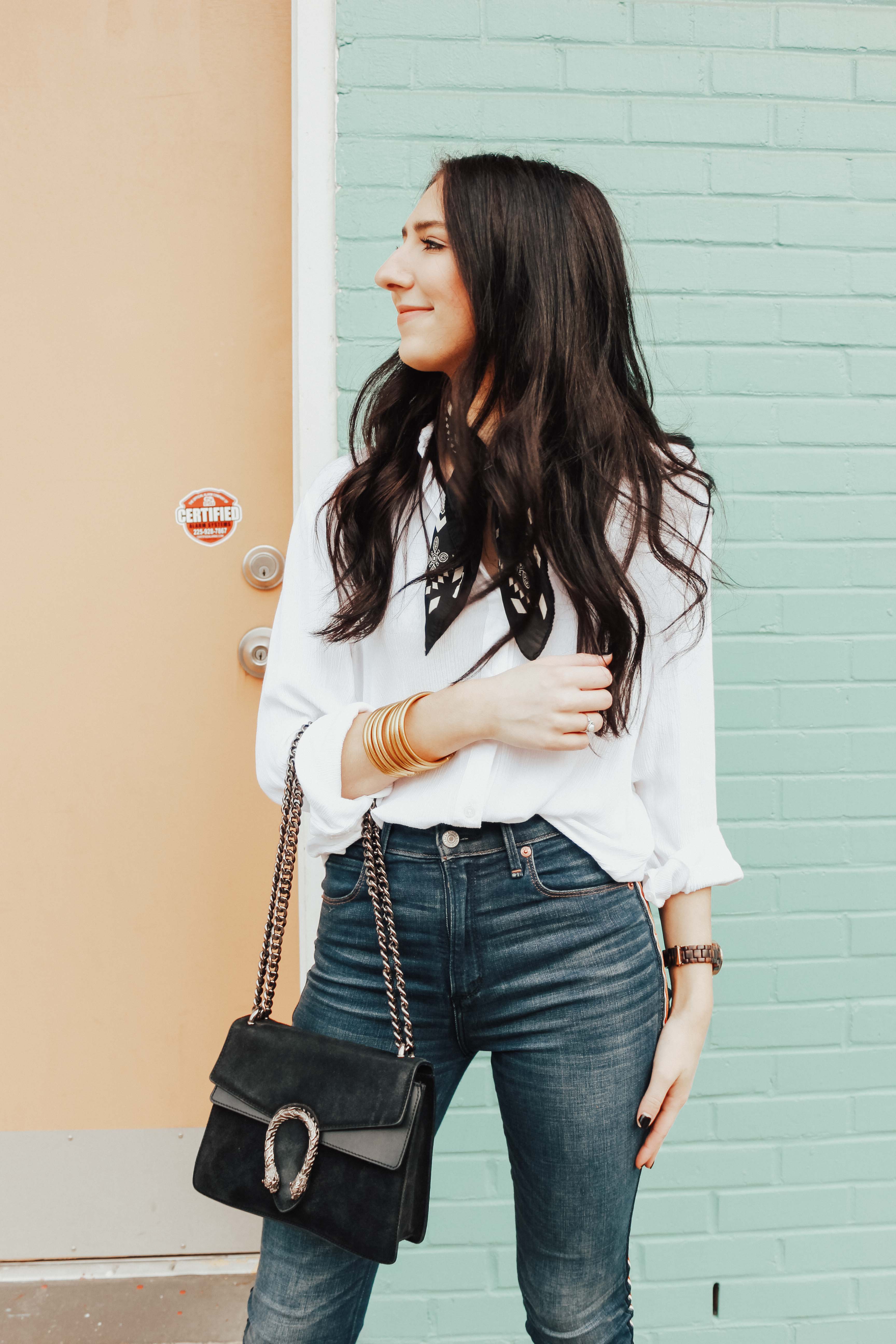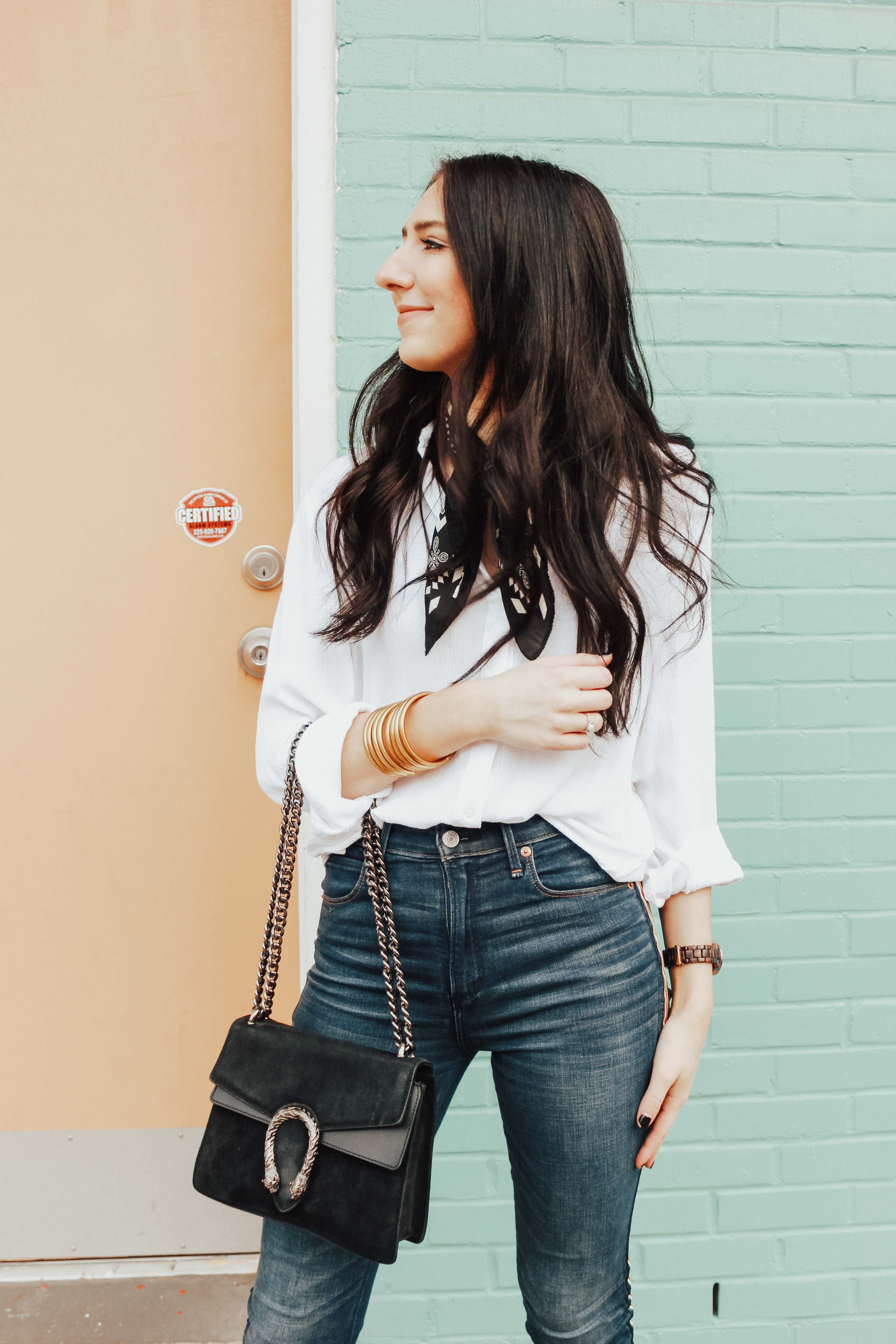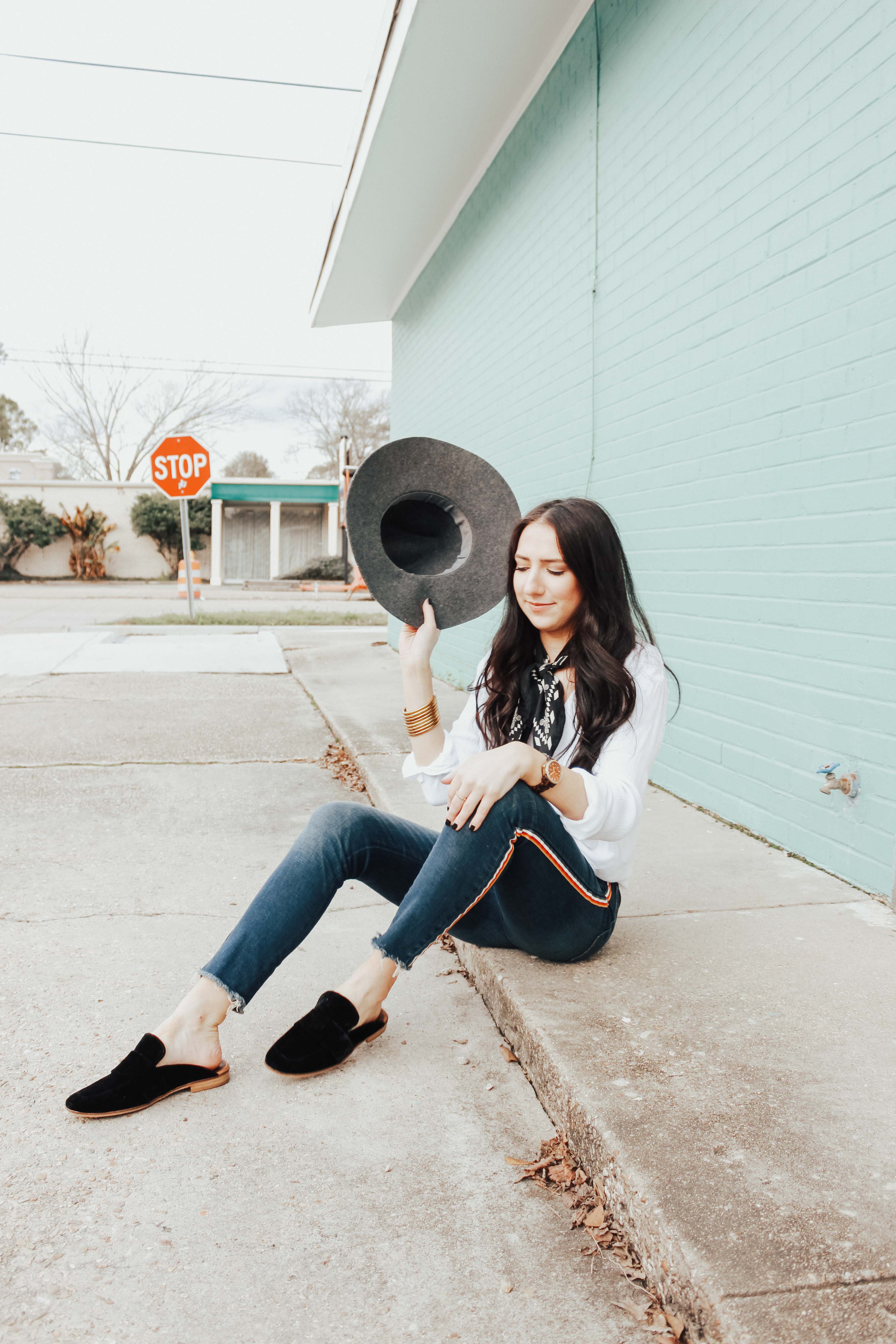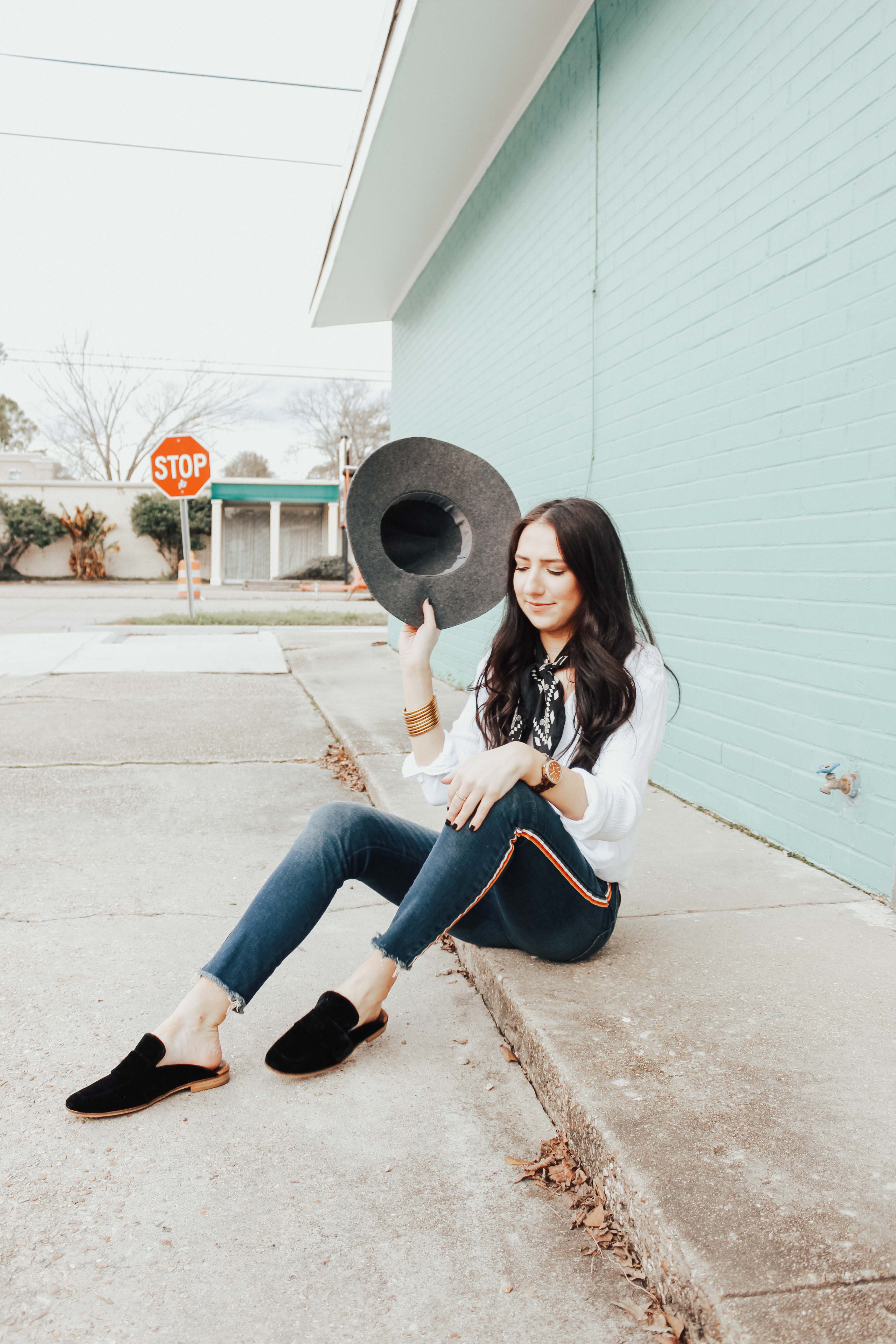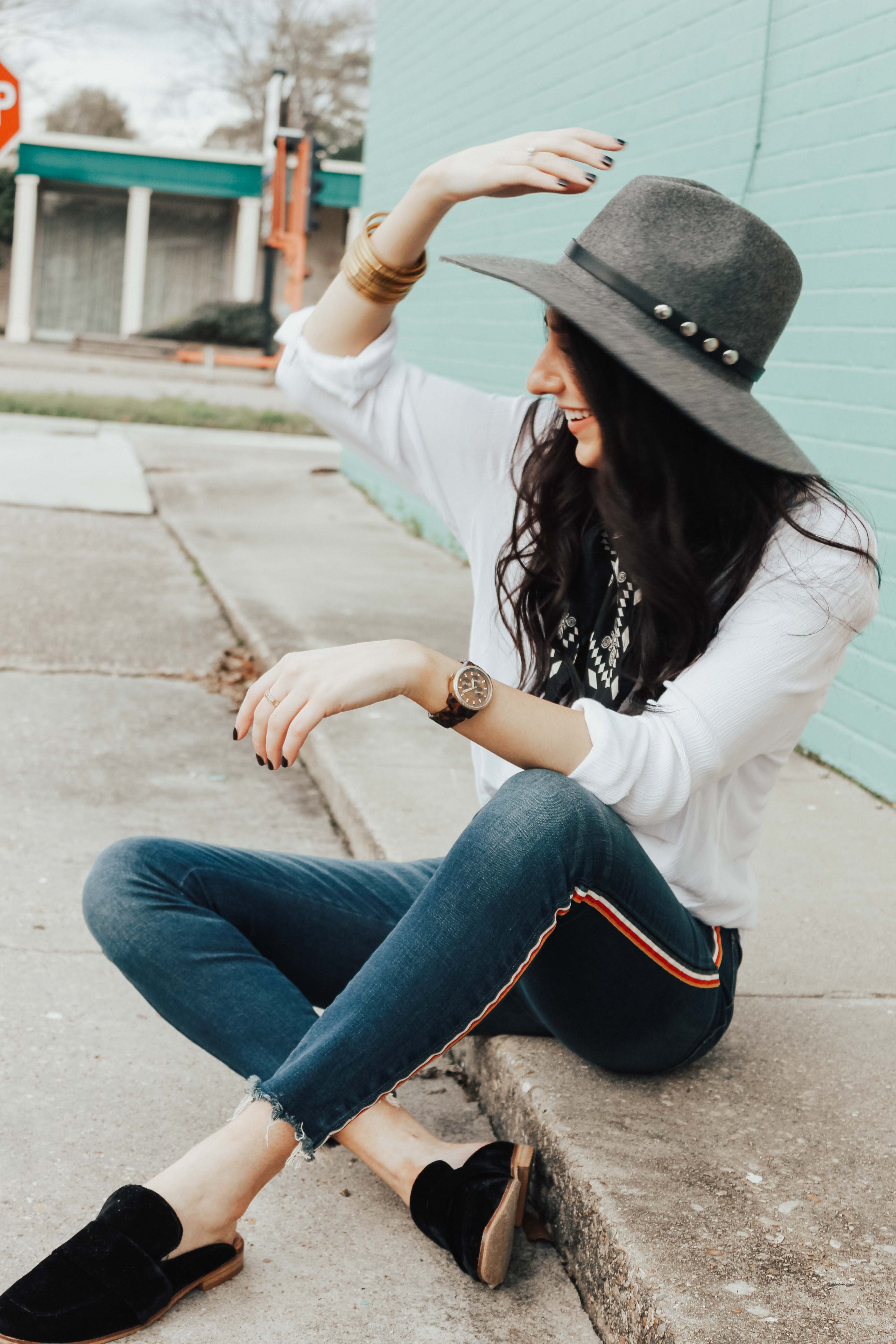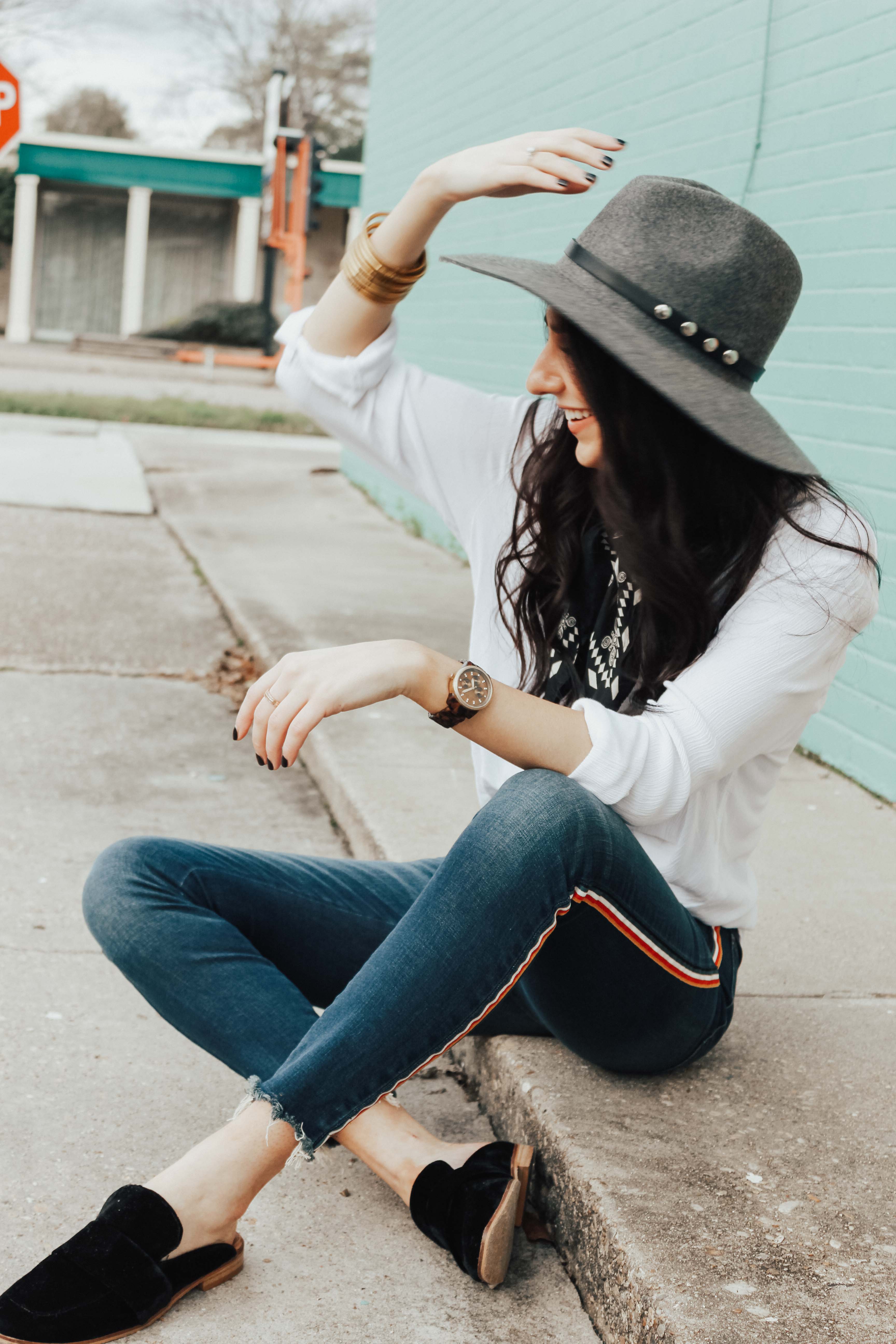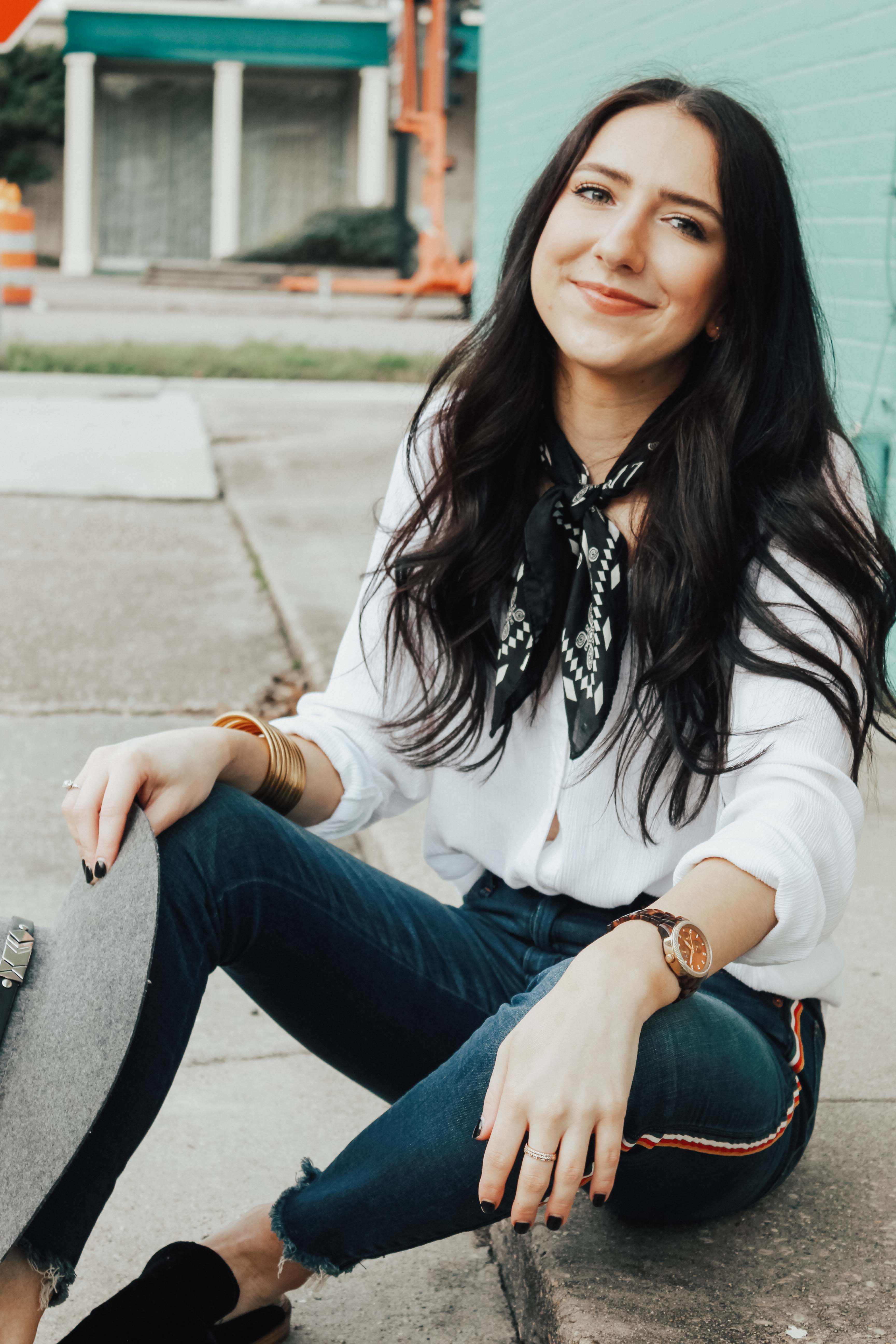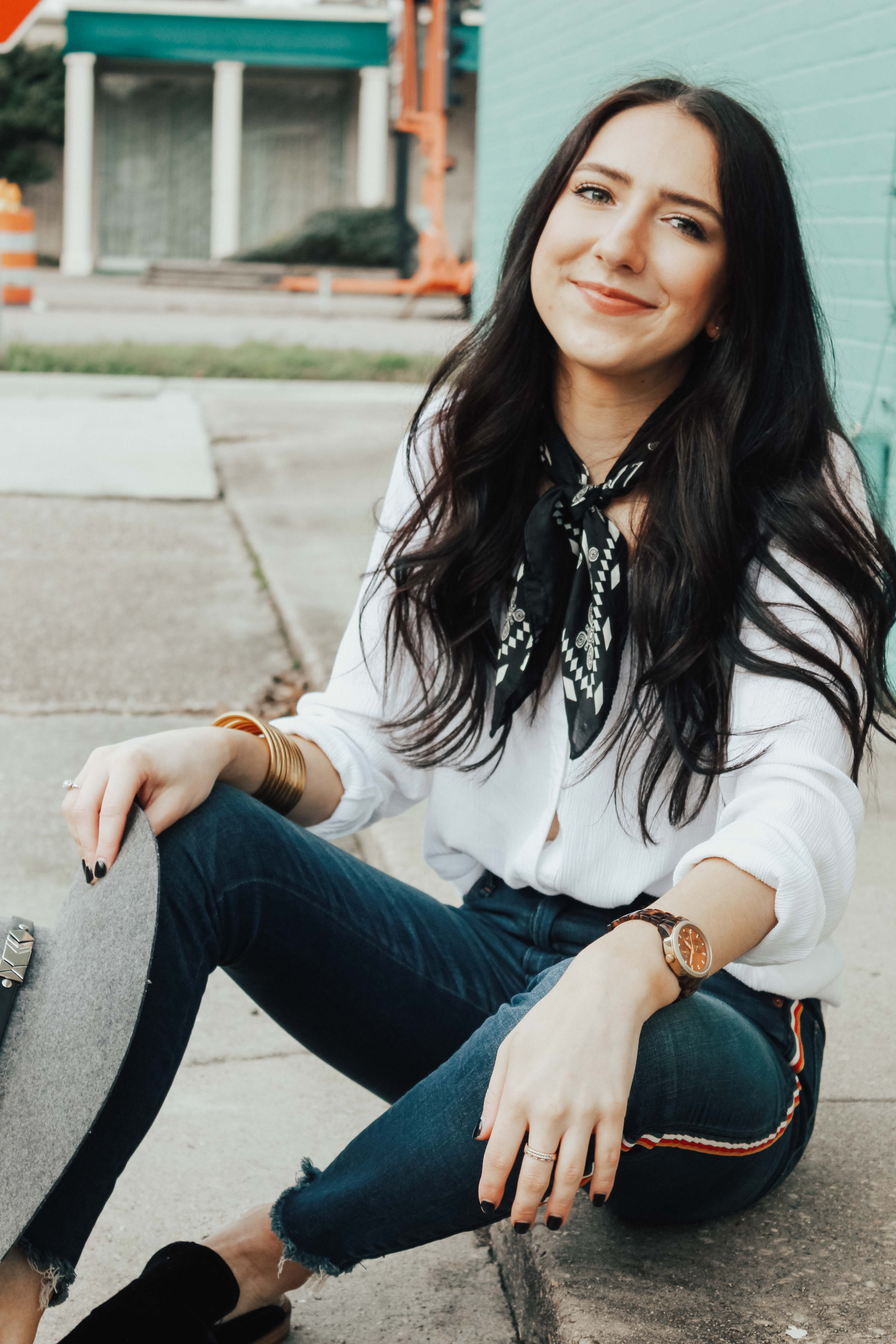 jeans (ON SALE FOR $25) // top (similar) // shoes // hat (similar) 

I'll let y'all in on a little secret because I love ya. Two words: Abercrombie jeans. No really. I am NOT KIDDING. When I think of Abercrombie I am immediately transported back to junior high when everyone exclusively shopped at there. It was truly the peak of graphic tees and denim skirts then. But now, Abercrombie is one of my go-tos for an amazing sale. Their denim is honestly pretty great. It revels some of my favorite high-end jeans and that's saying a lot coming from me!
I'm obsessed with the colors in the racing stripe- they're not too bold which is great because you can style with almost anything. I love a good basic look as much as the next girl so I just paired them with a white button up top, neck scarf, and for funsies one of my felt hats (hat lady @ heart). Ooh, wait I forgot I would literally be doing you a disservice if I didn't mention these shoes to y'all. MY ABSOLUTE FAVORITE WORK SHOES. So no surprise I own them in two colors right? They are so comfy and a fabulous way to elevate any outfit.
I'm linking alll of my favorite racing stripe jeans for any budget below, including the ones I am wearing which are now ON SALE FOR $25. RUN! DO! NOT! WALK!