HAPPY SUMMER YOU GUYS. 
I'm coming at you live from Baton Rouge (where I am staying this summer). Can I get a heck yeah?!! Lots and lots of new stuff is comin at ya this summer since I've got some more time on my hands!
Let's get into this week's post. Featuring this little striped number (I am obsessed with off the shoulder tops right now).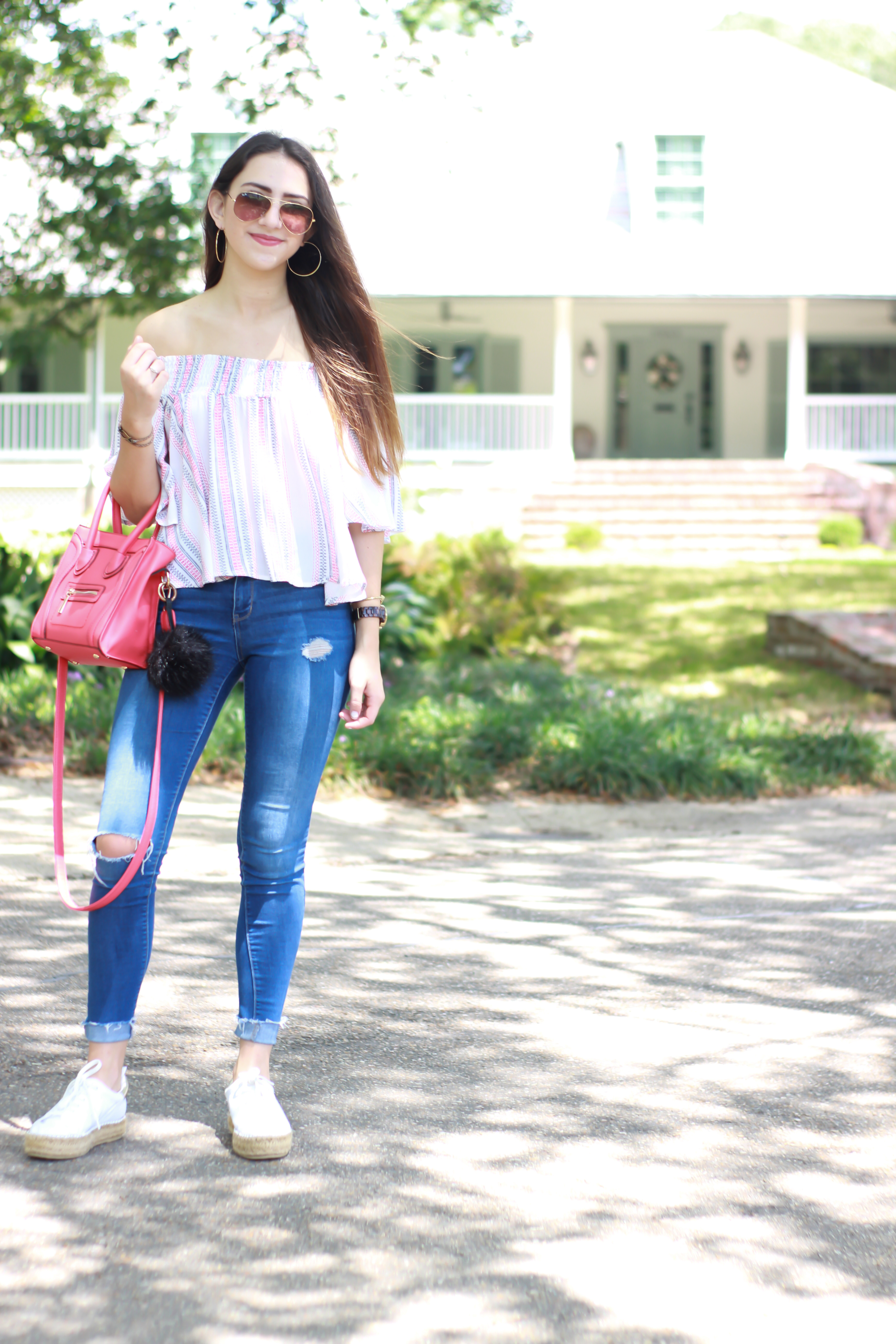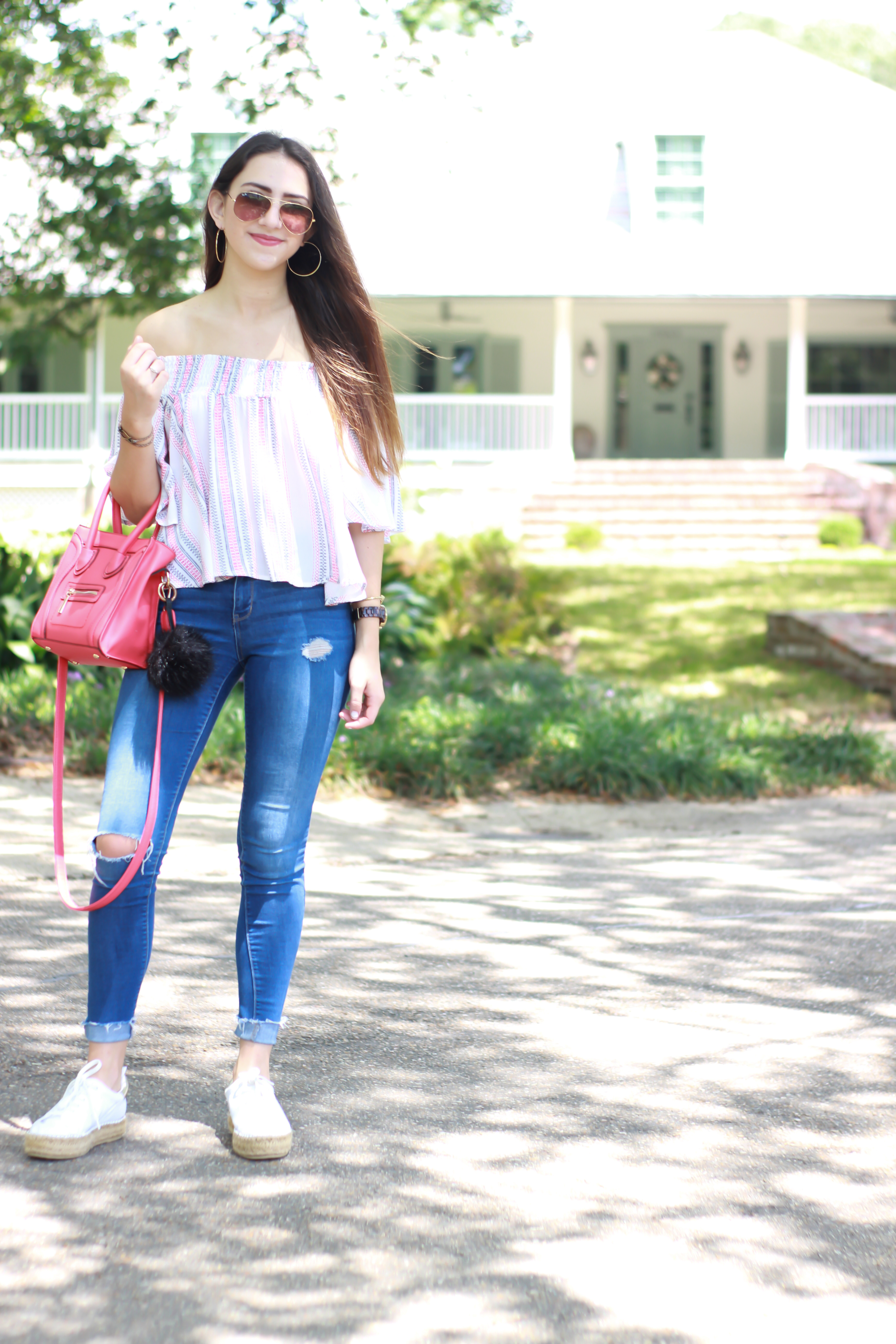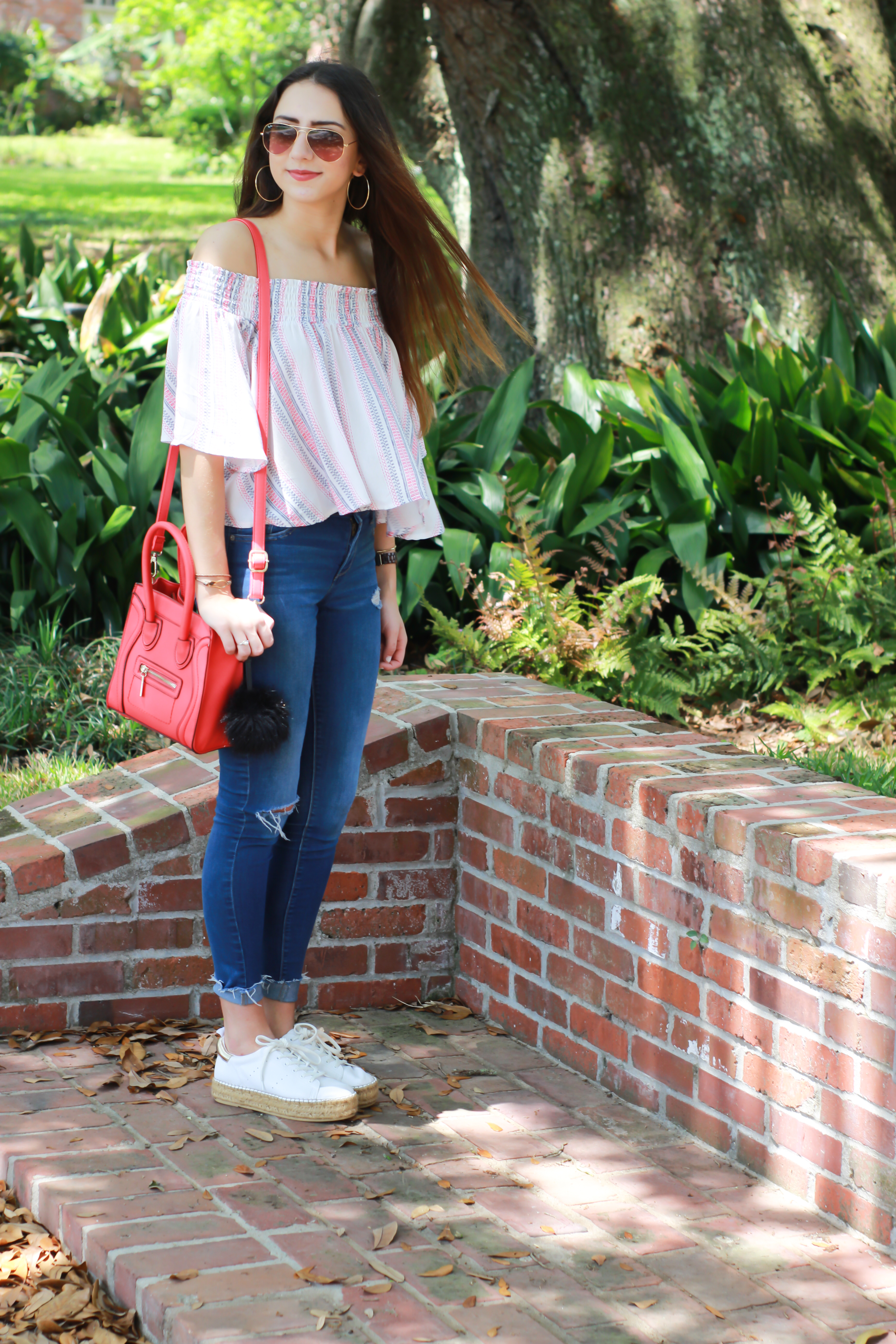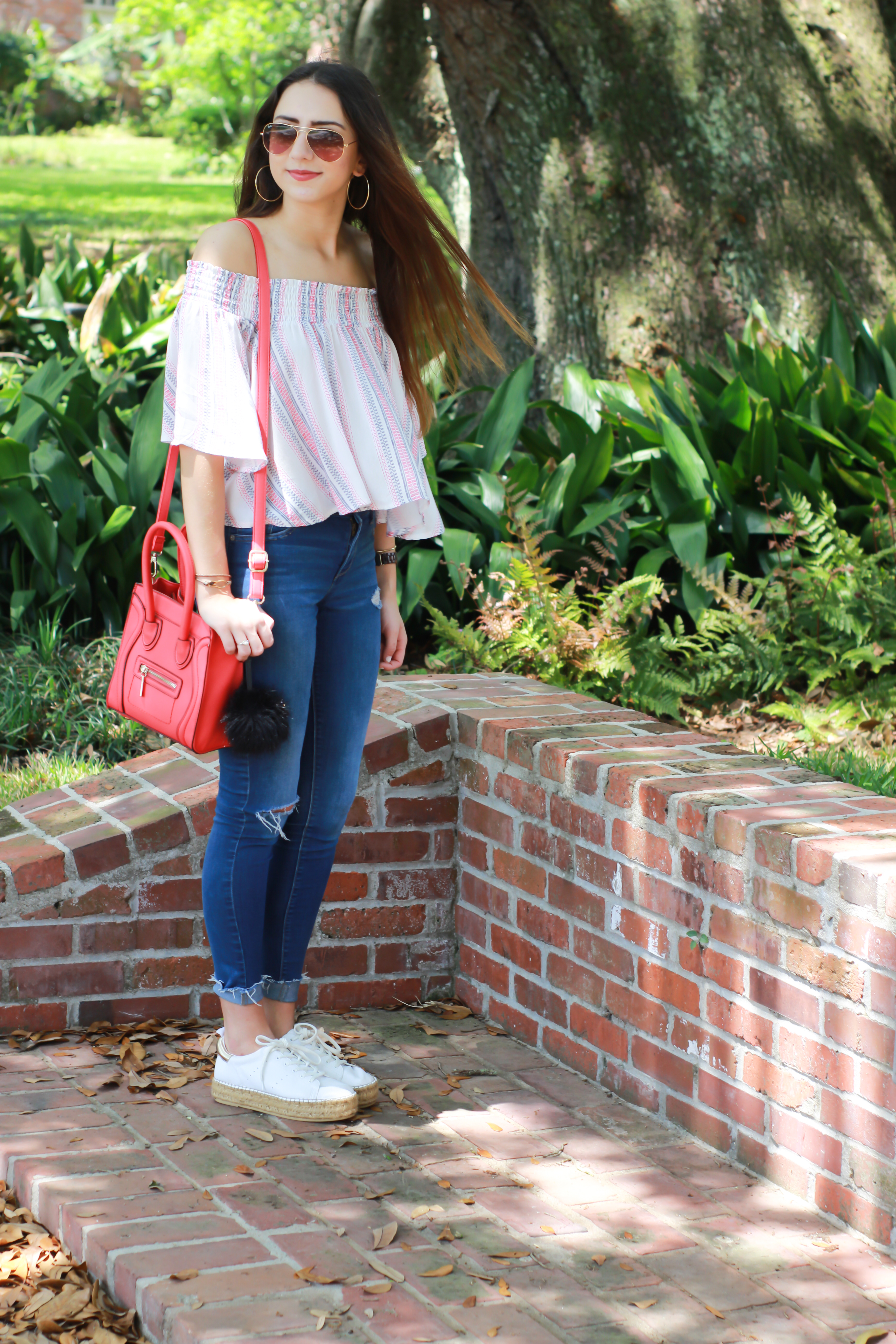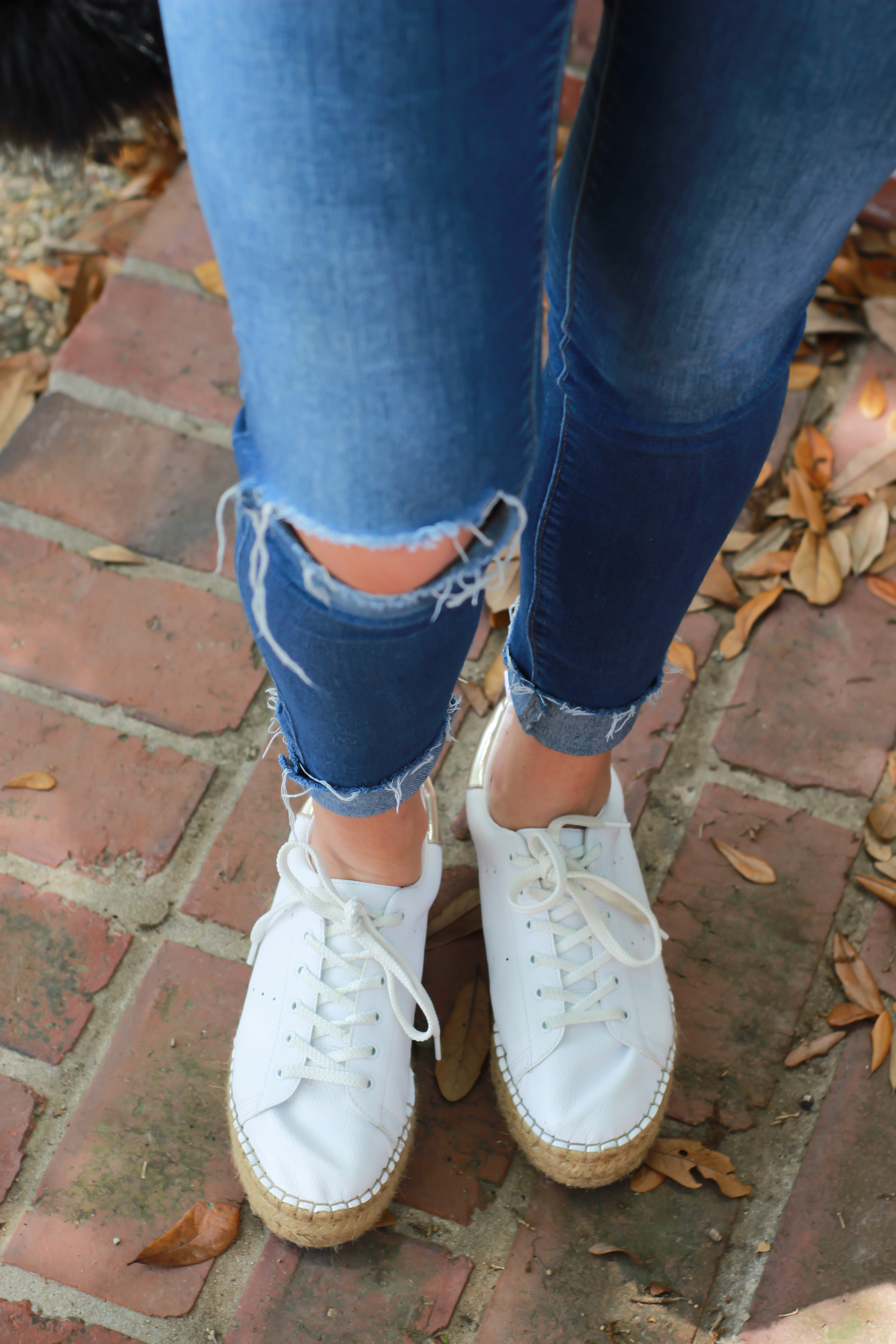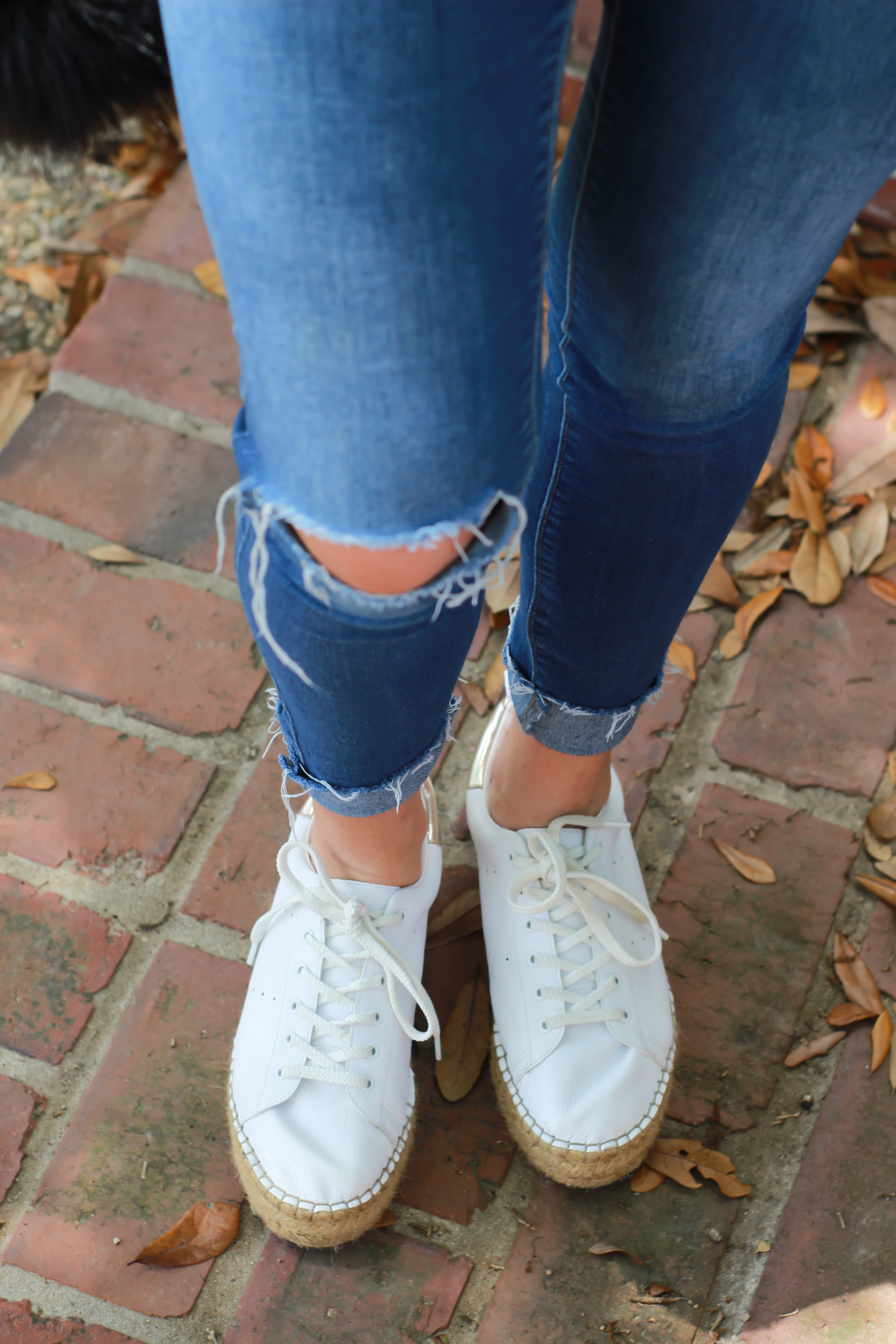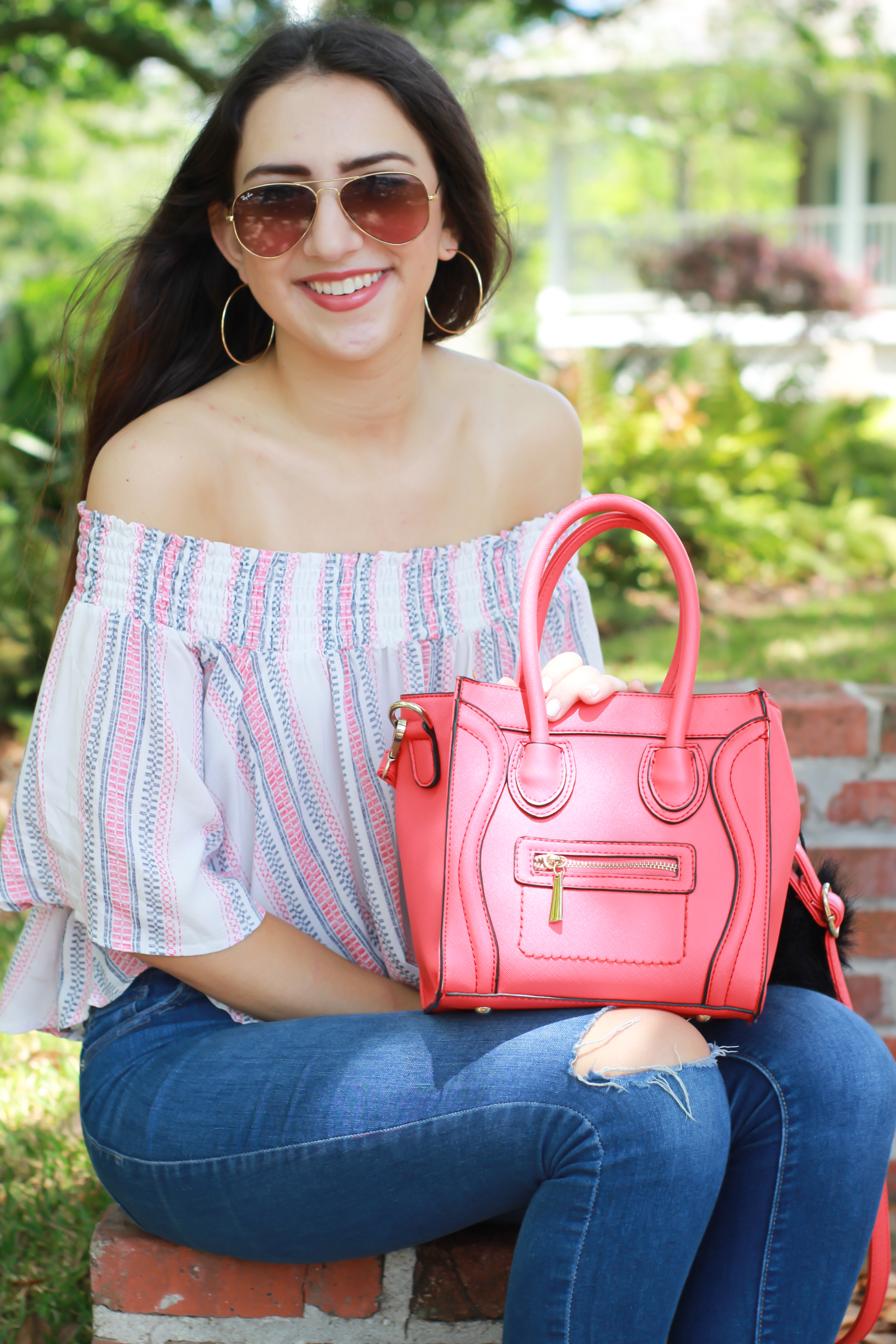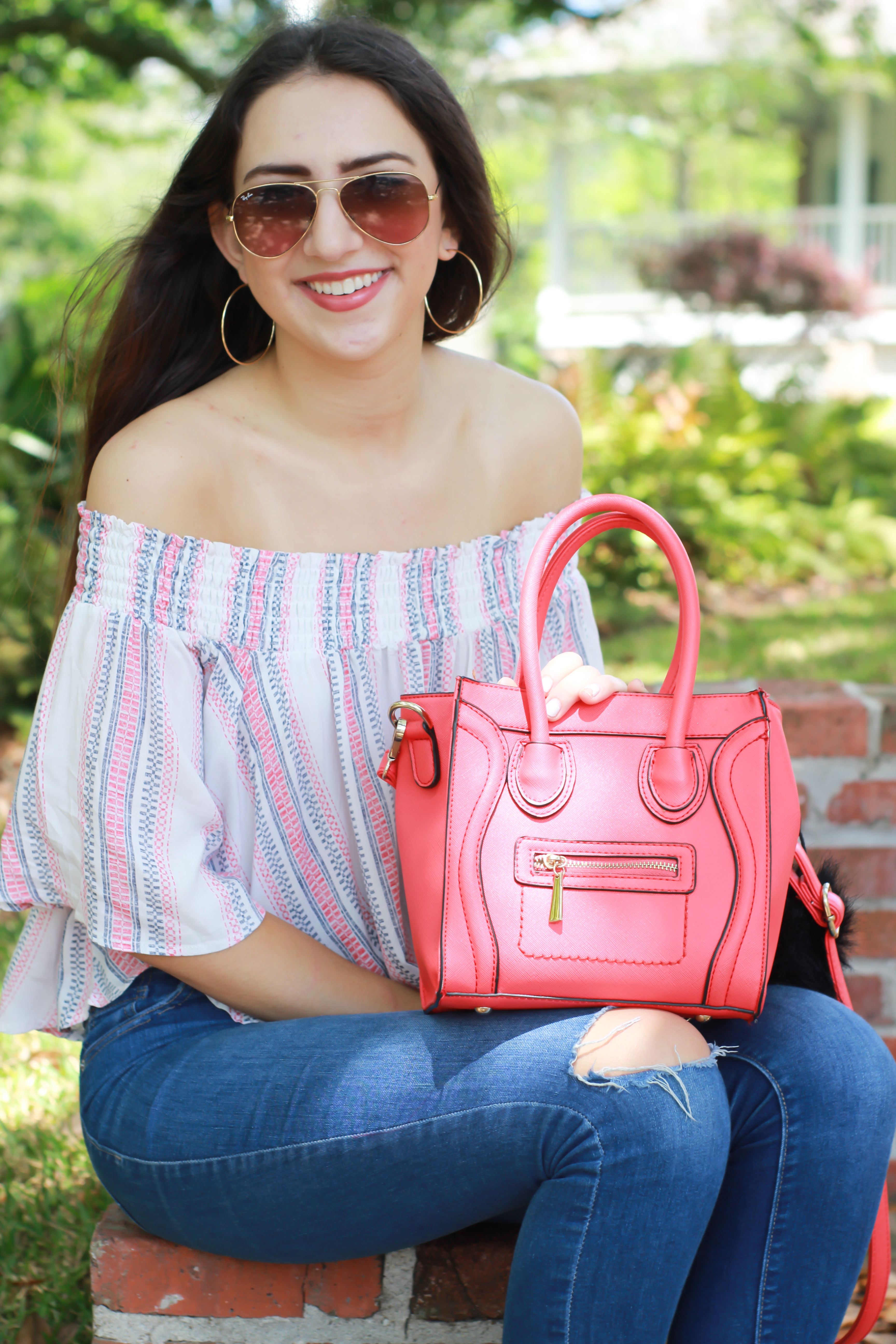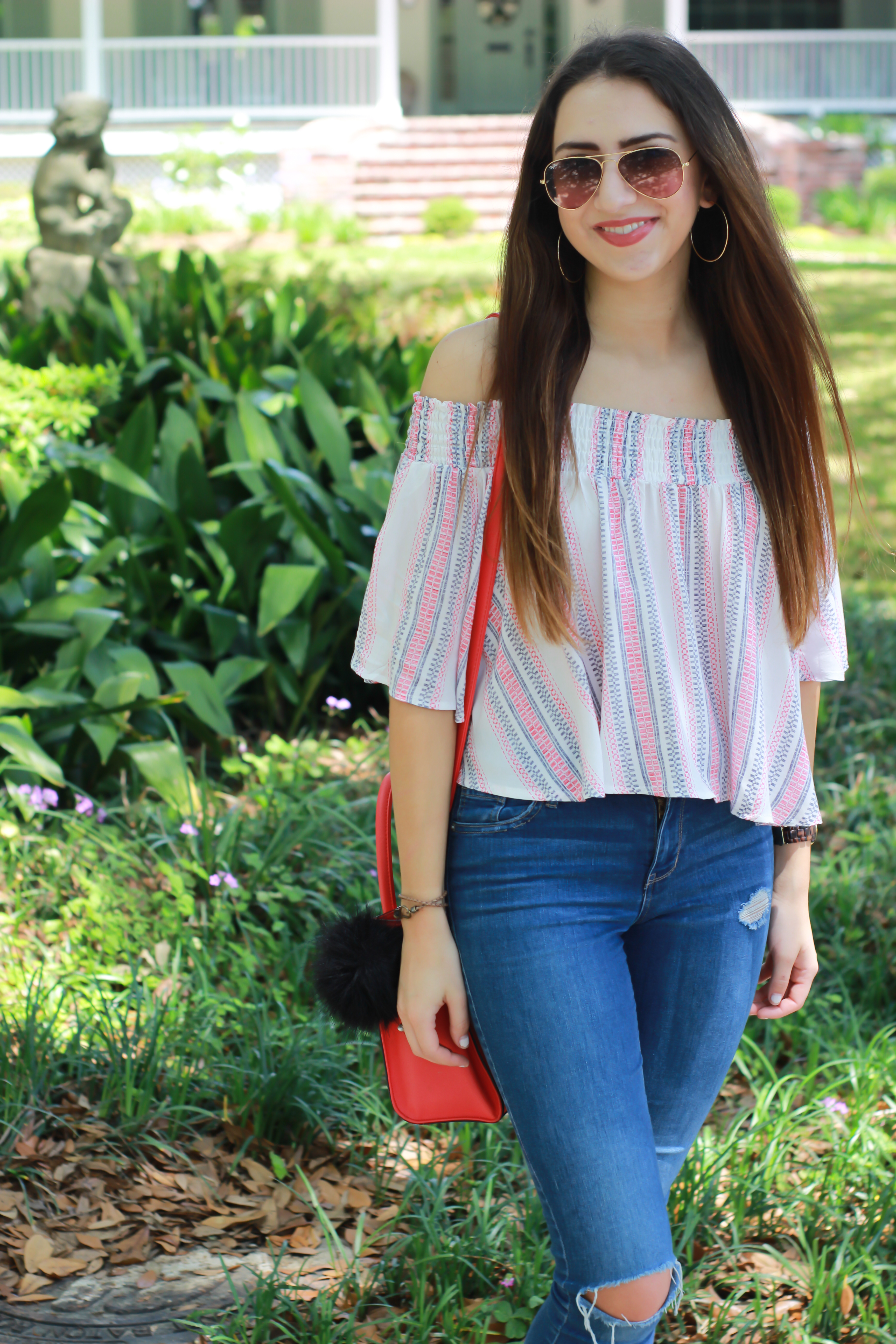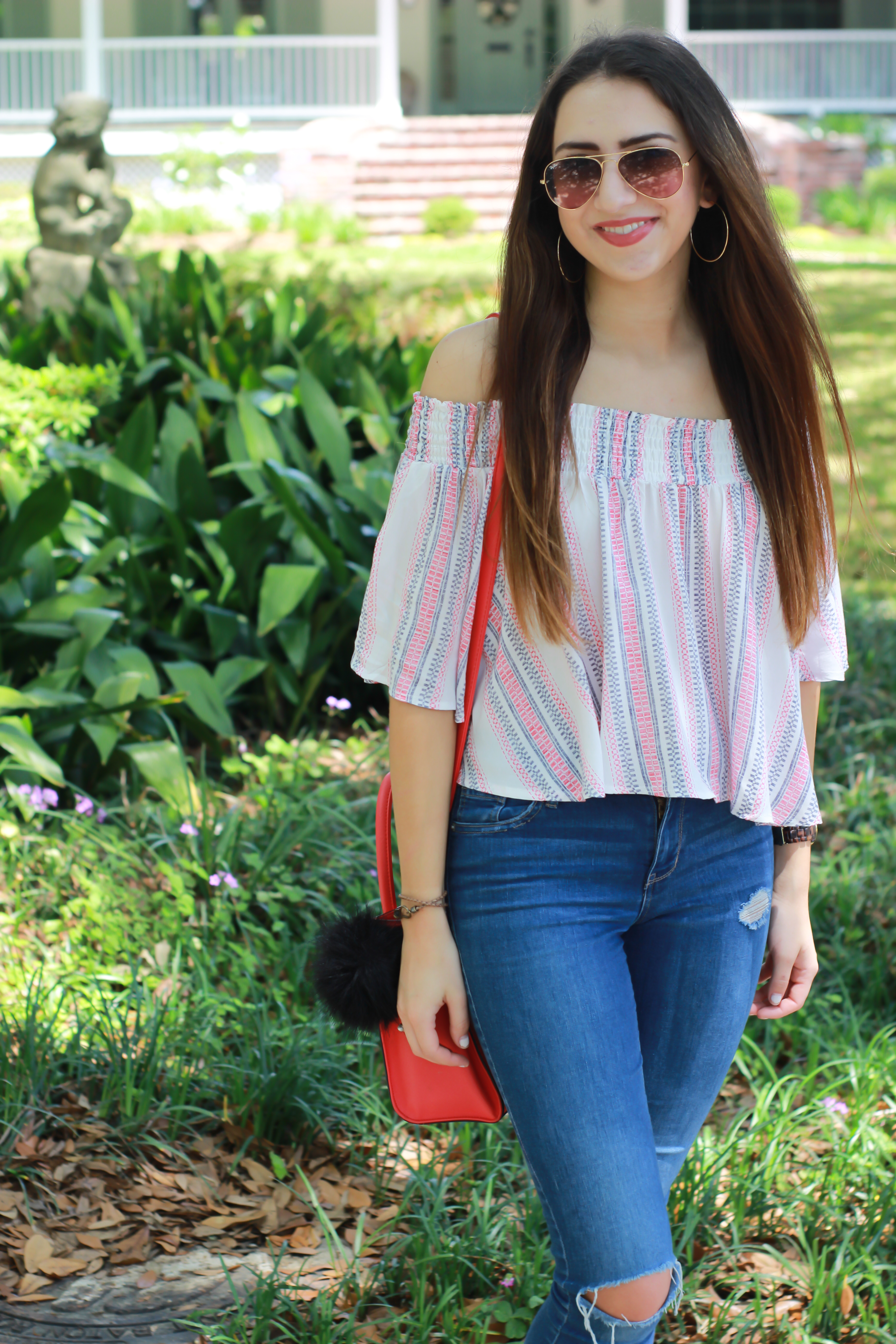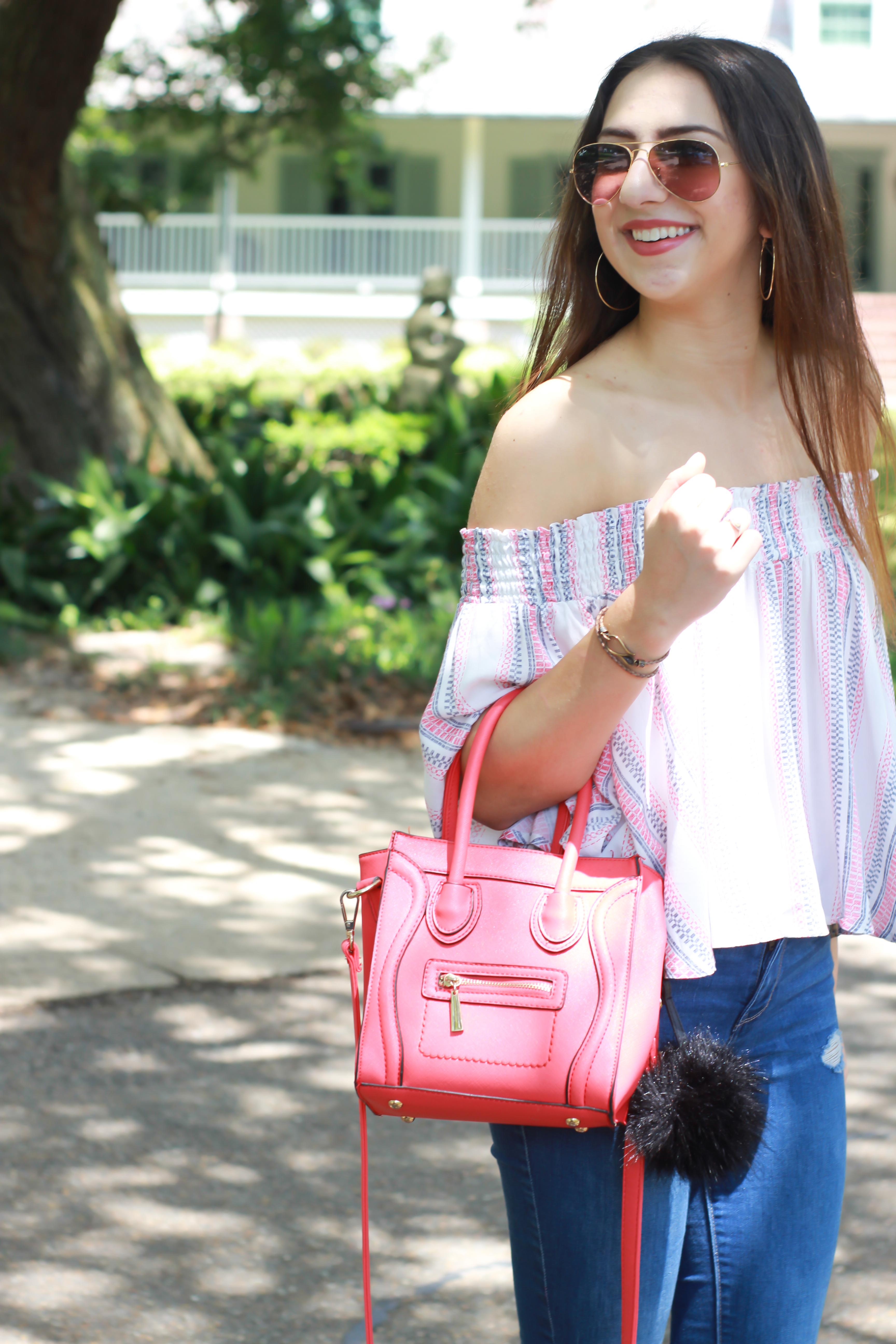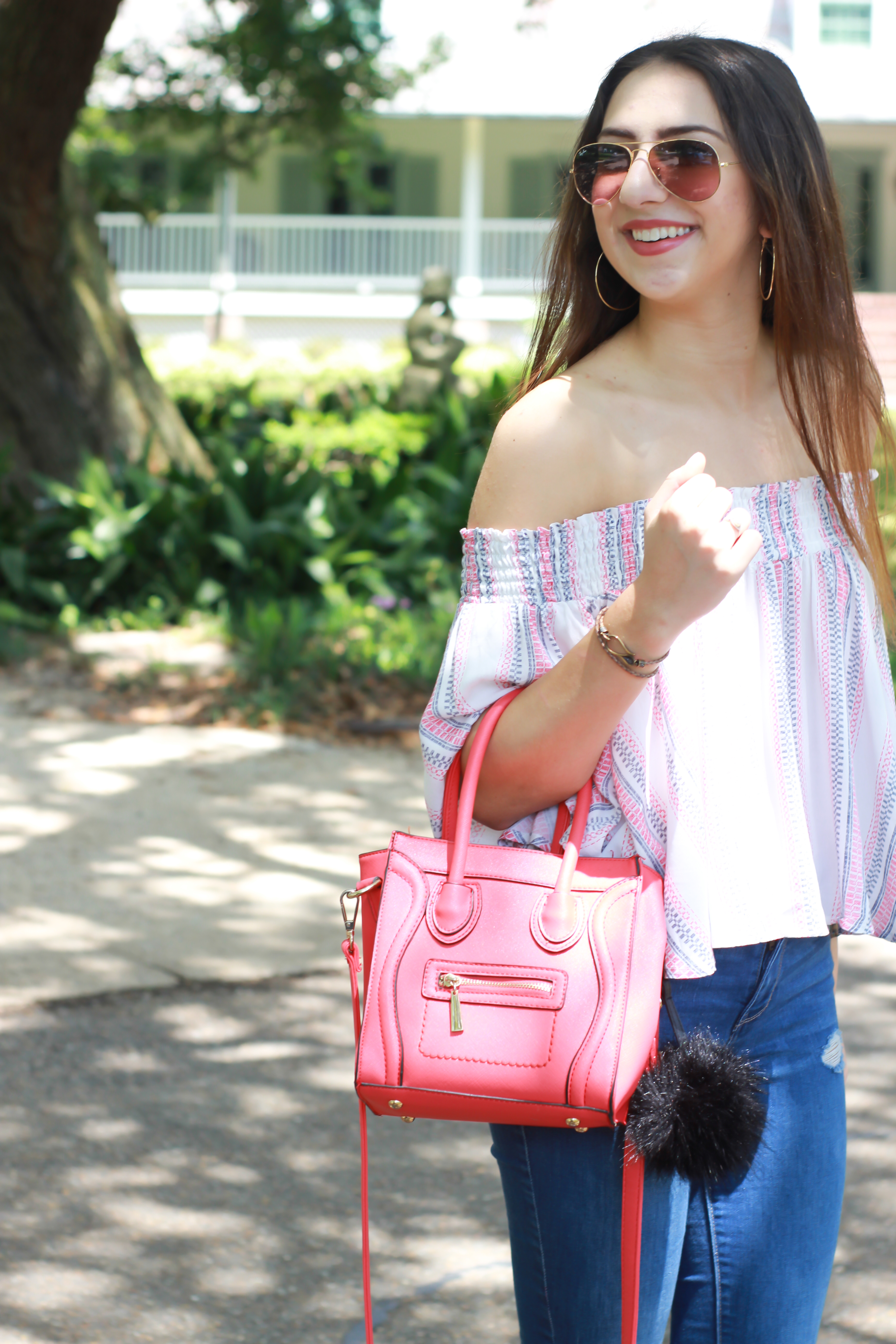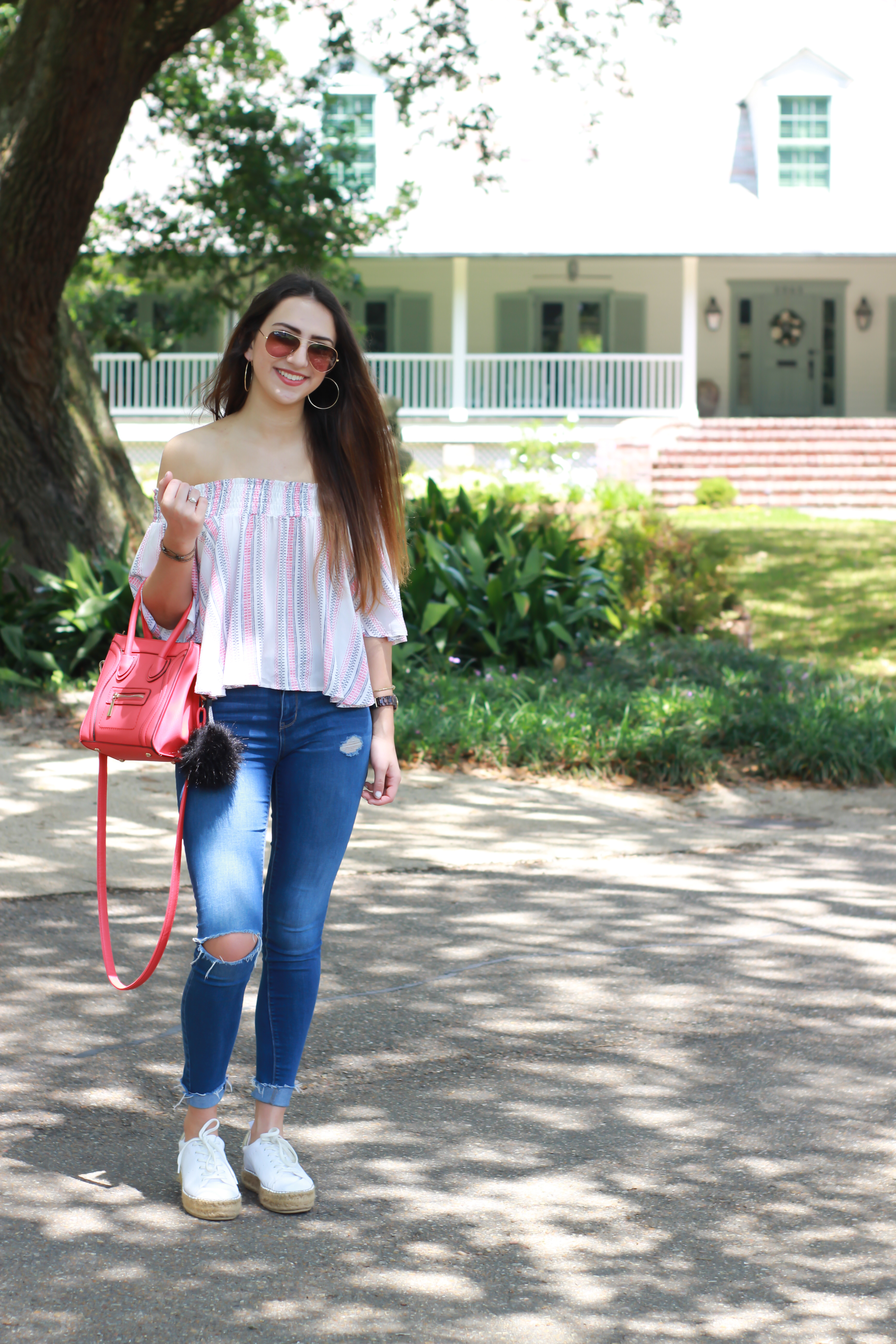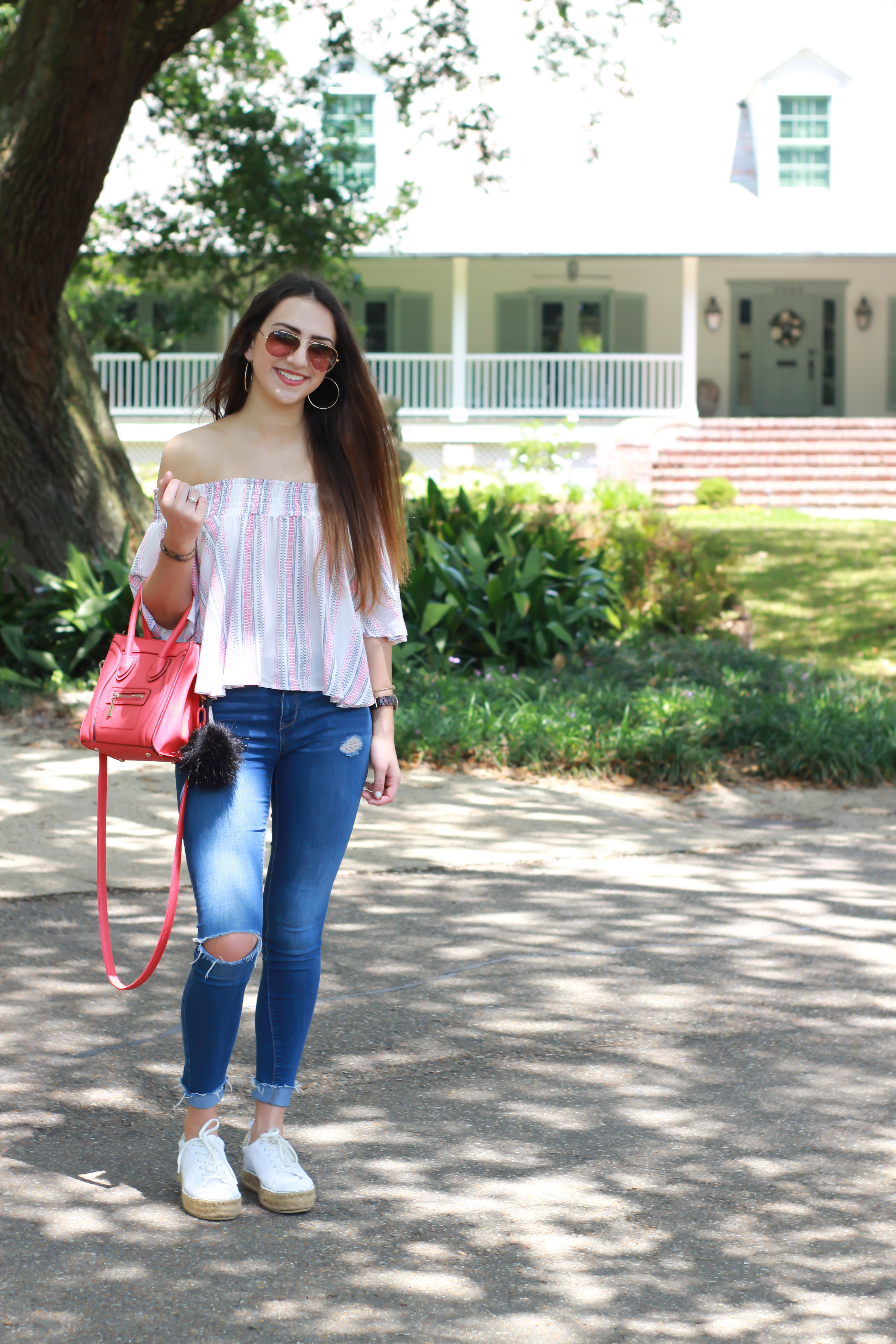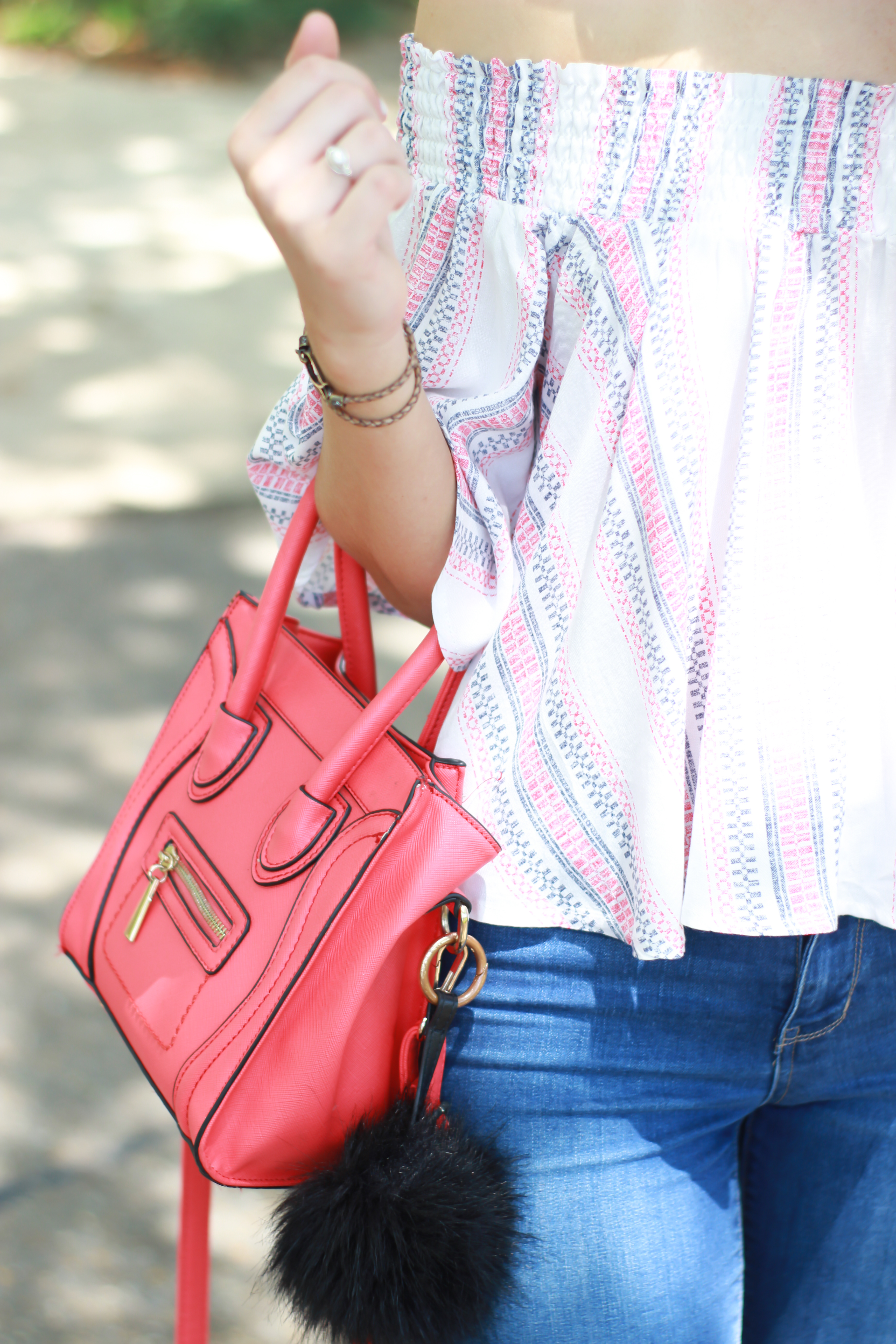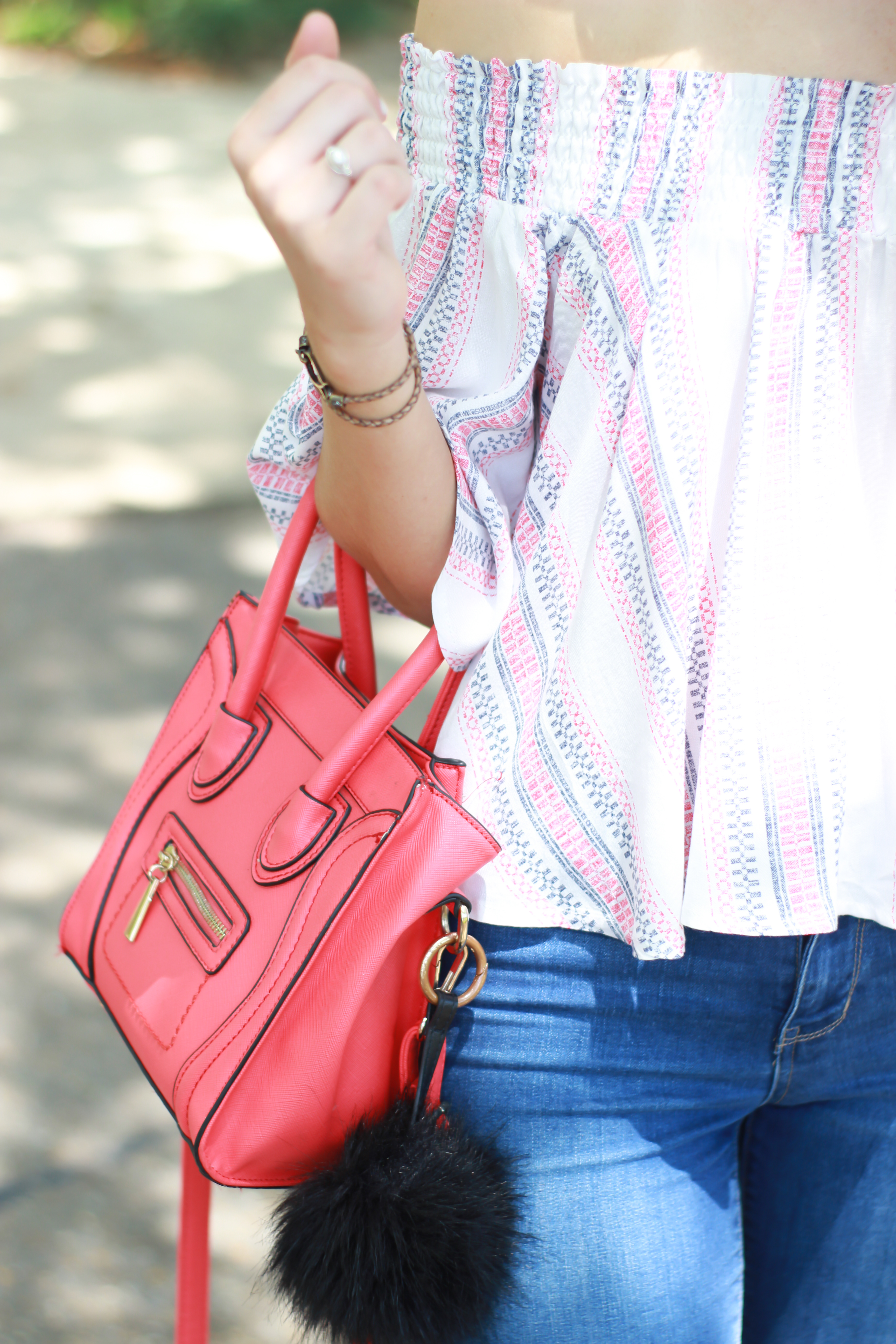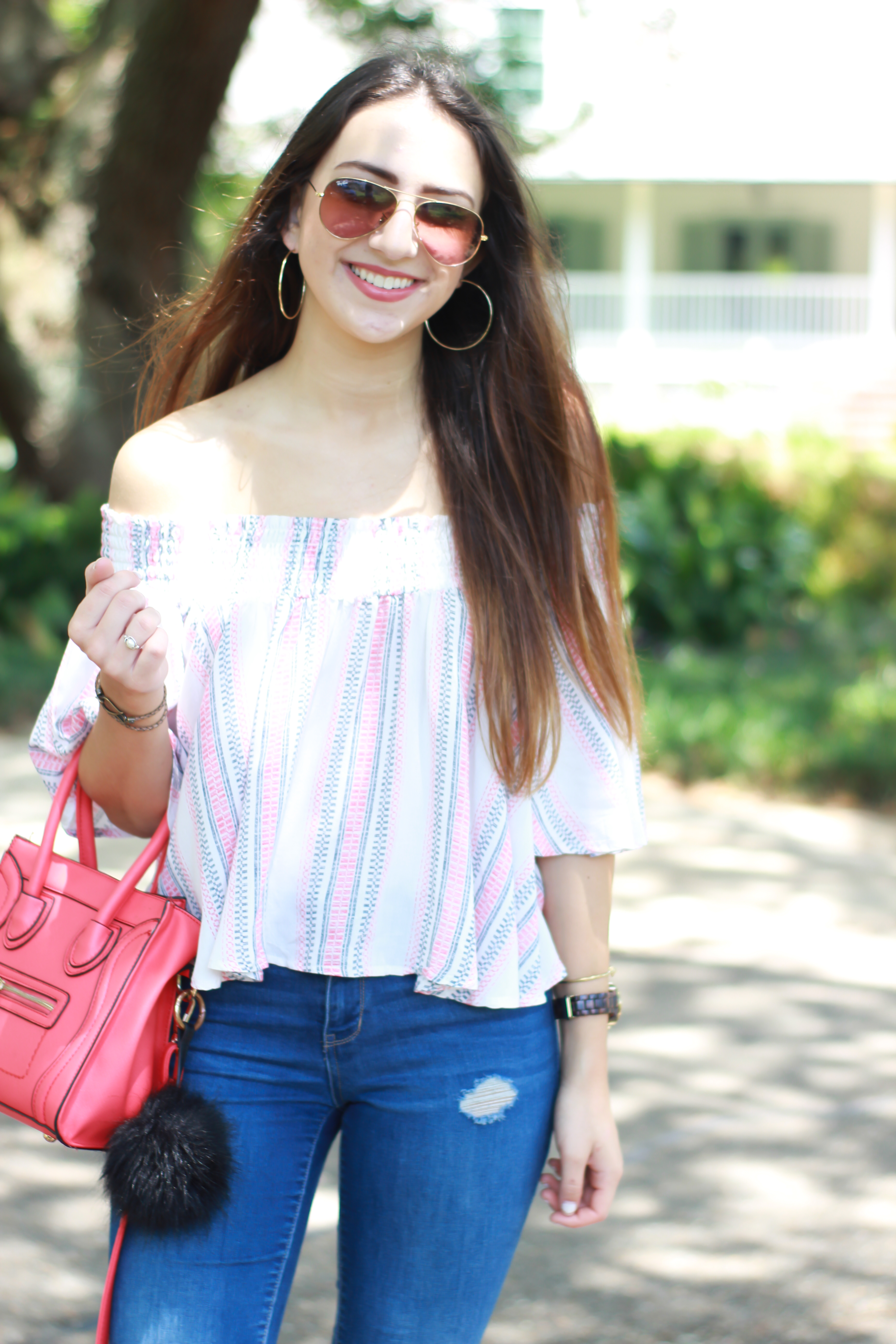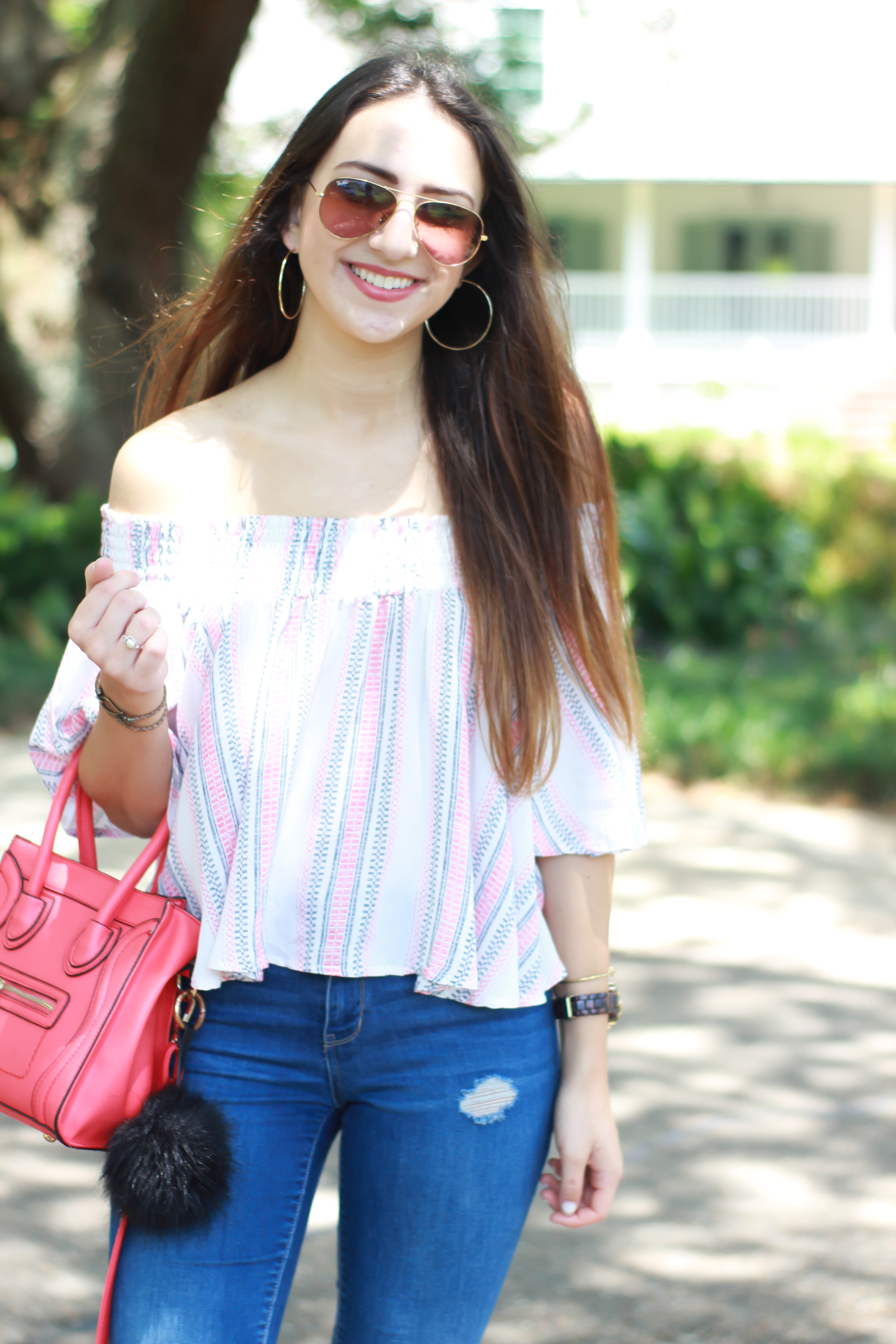 Off the shoulder tops.
So fun. So flirty. So summery. In my opinion, one of my favorite trends for warmer weather. Here's how I styled this one (and I'm not wearing my jean shorts so go me!!). These jeans y'all… My absolute favorite pair ever. They're under $40 and they've been to hell and back. Medium wash goes with everything.
No necklace today, in order to show off the neckline of the top. Instead, I chose some hoop earrings.
These platform sneakers (hello espadrille) are my go-to shoe (besides my TKEES this summer). They're super comfy and the white and rope combo complements any outfit.  Go out and get you a pair! I'm linking mine below (scored them for under $50).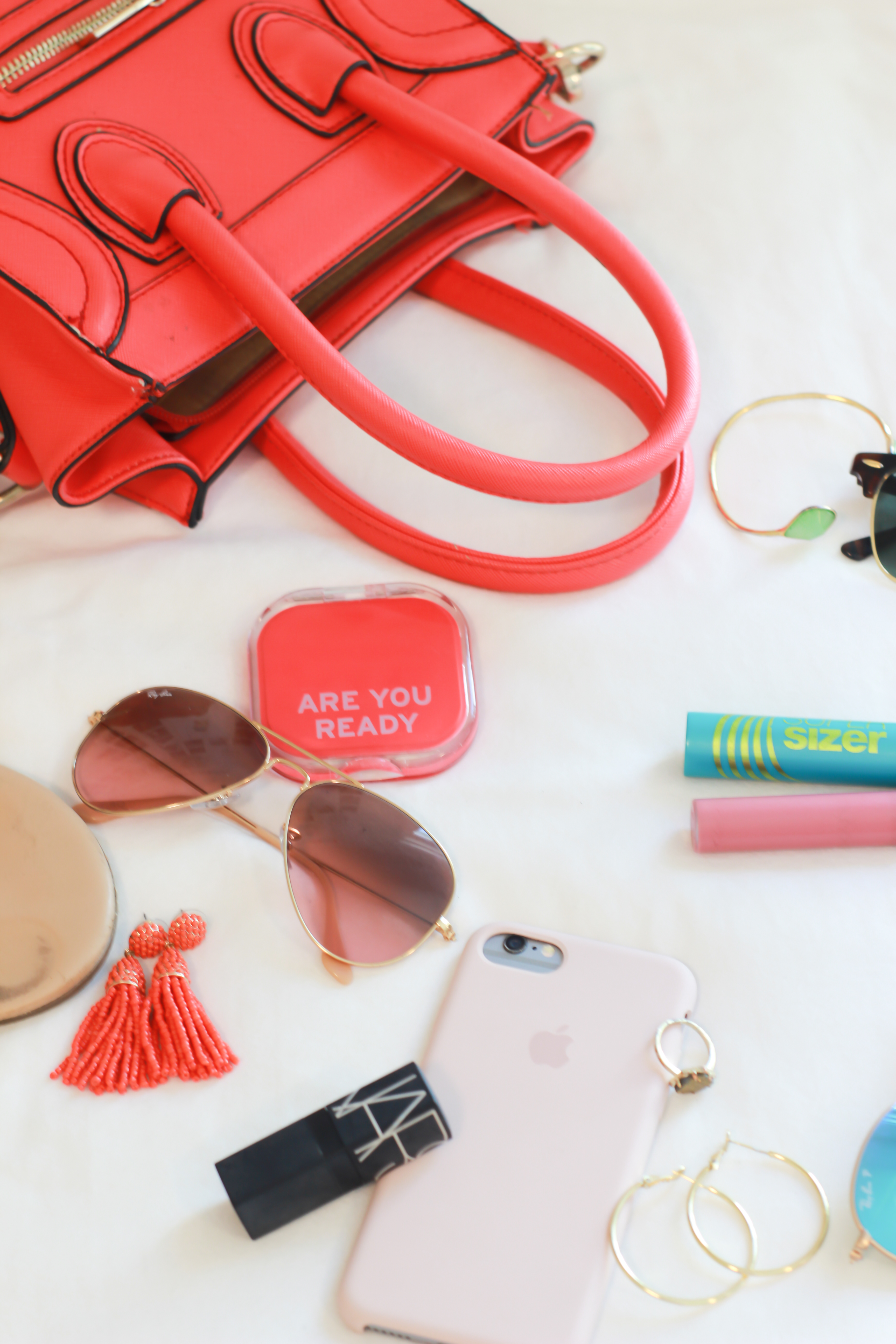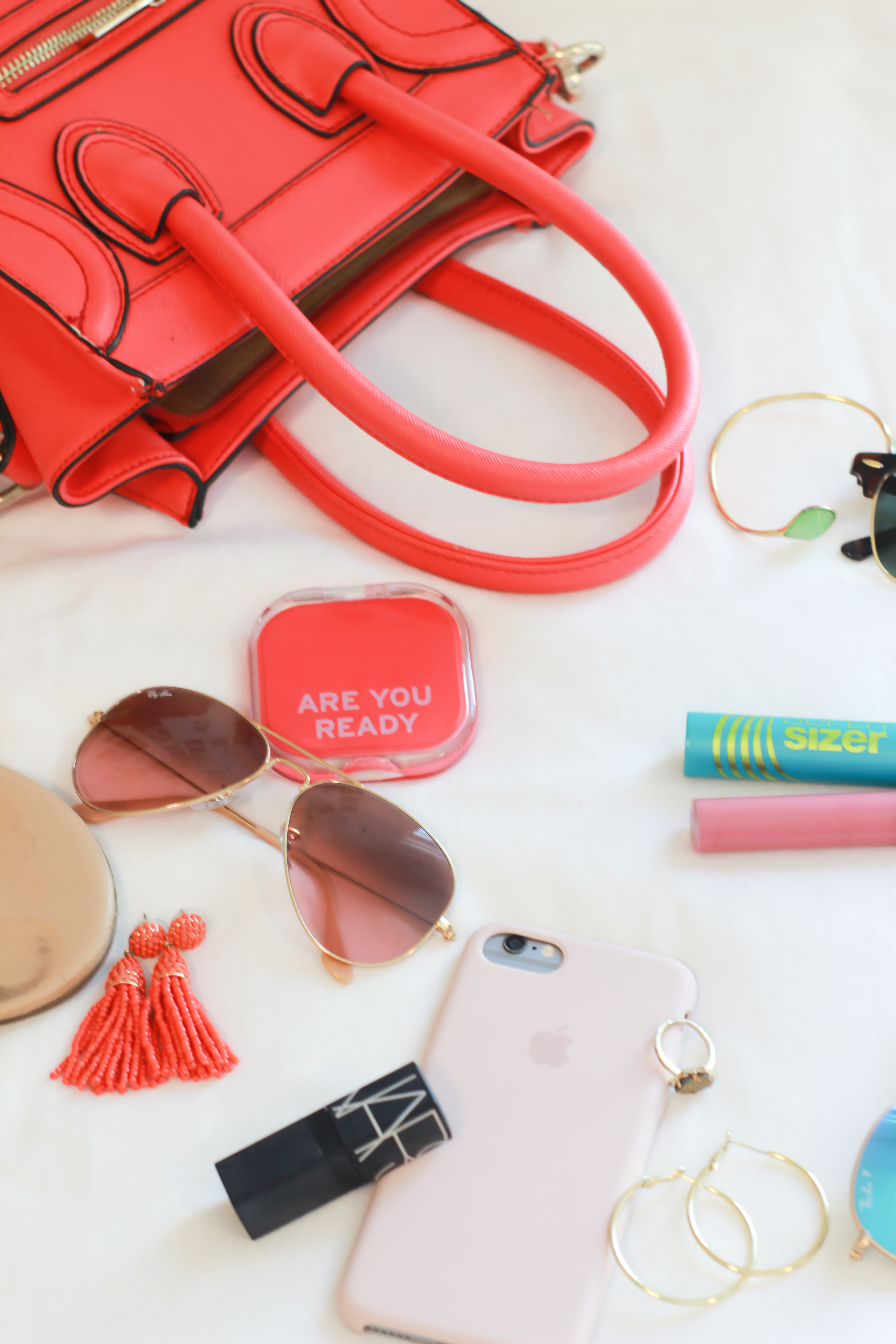 What's in my bag?
While taking doing blog photo shoots– this girl comes prepared. I fill my purse to the brim with all the quick fixes. When in need of a touch up, I always carry some lipstick or gloss, and mascara. My current favorites are this mascara (tried and true) and this lip balm. A few other essentials are sunglasses (can never bring too many pairs), extra jewelry (I swear I always decide last minute which earrings I want to rock), and my TKEES for when my feet get tired.
Super big shouts to my friend Maddie for the fabulous pictures. Y'all go give her instagram a peek, she is so talented.