Calling all of my gals who will be celebrating the year's Valentine's day not with a man, but with some gal pals! If you've watched Parks and Rec, you're totally getting my reference right now :)
Bless you Leslie Knope for Galantines Day. I wanted to create a post encompassing all things Galentines day: girl power playlist, fun presents for your gals, and a list of the best rom- coms in the history of EVER. Eeeeeee I am so excited to share this with y'all! Without further ado….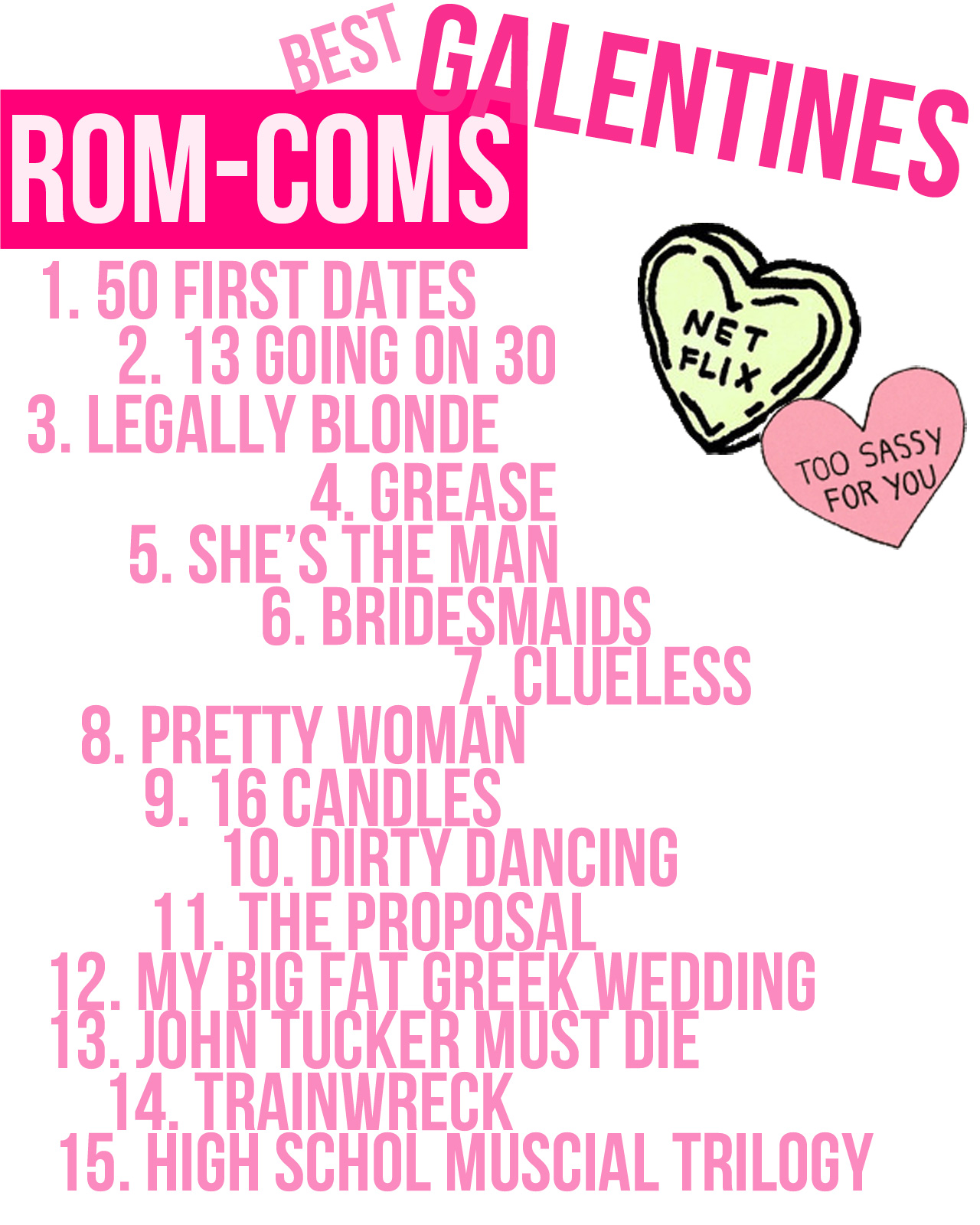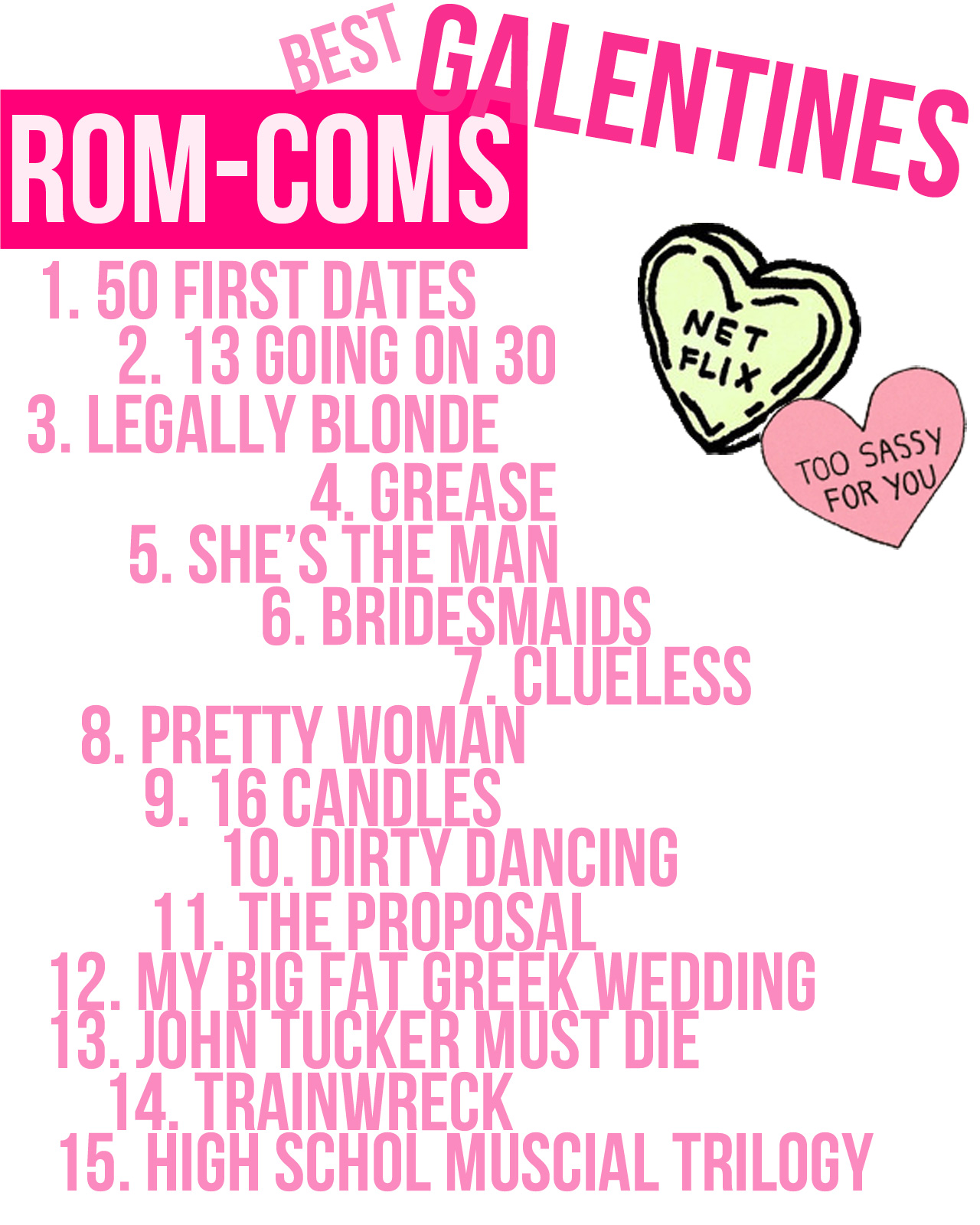 Well ya can't have Galentine's day without some sappy rom-coms. These are just some of my all time faves to watch with my gals. I mean you really can't go wrong with 13 Going on 30, HSM, and Clueless now can you? Grab some silky PJ's and popcorn and have a movie marathon with your gal's!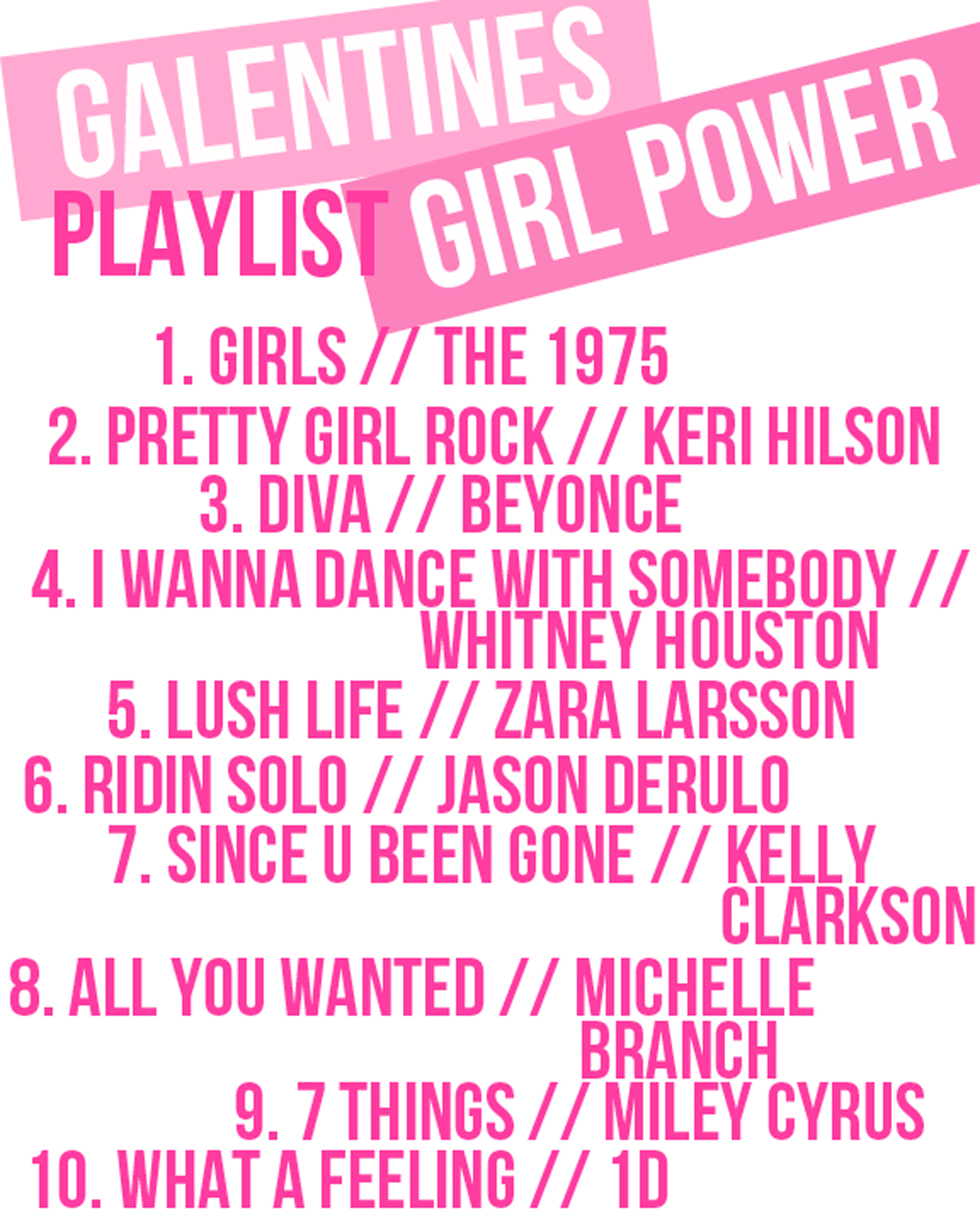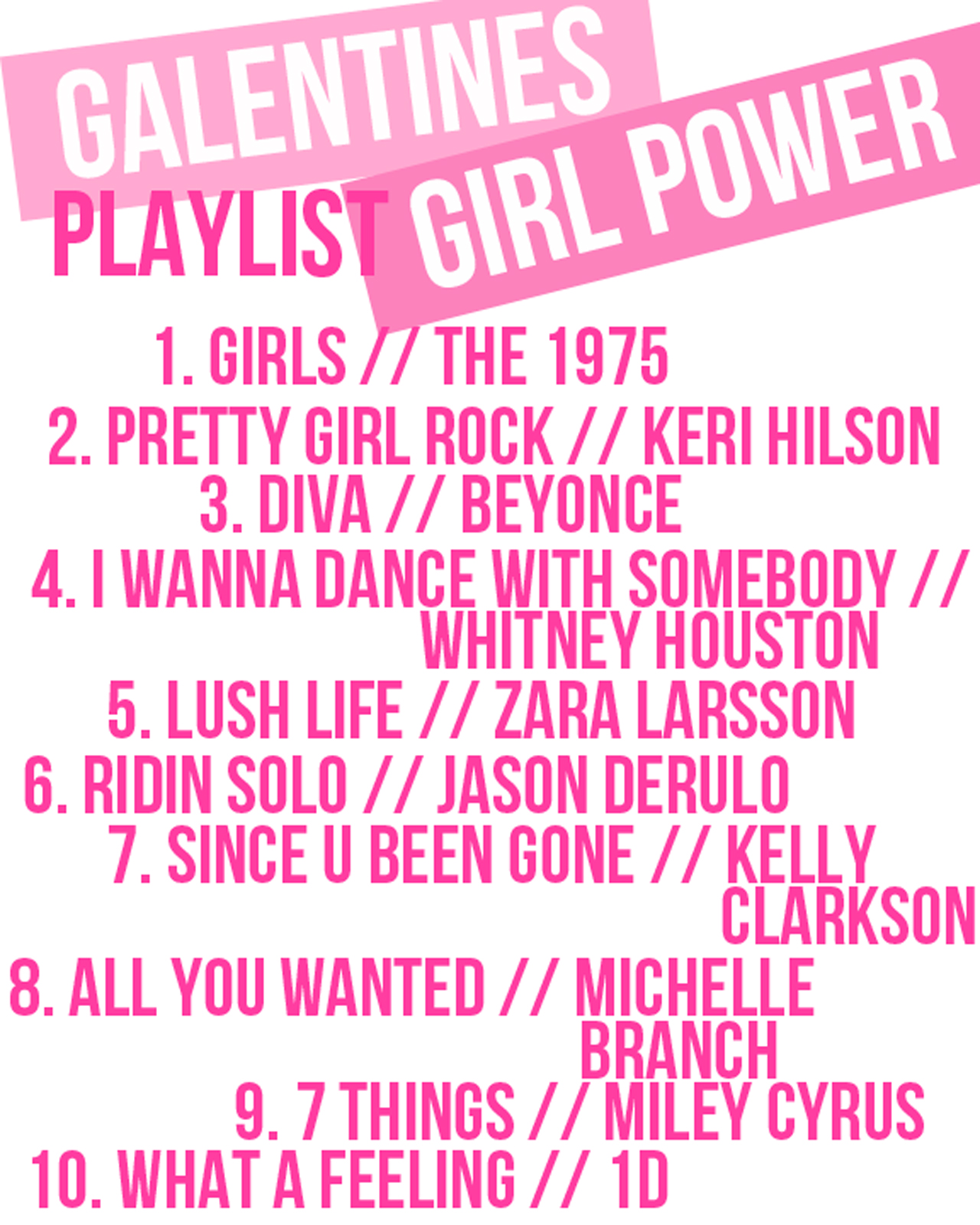 Jamming to some tunes with gal pals is one of my all time favorite things to do. I've created a Spotify playlist that encompasses all of the best jams to beat those V-day blues. I'll link it here. PS: Follow me on Spotify (I am ALWAYS listening to some tunes).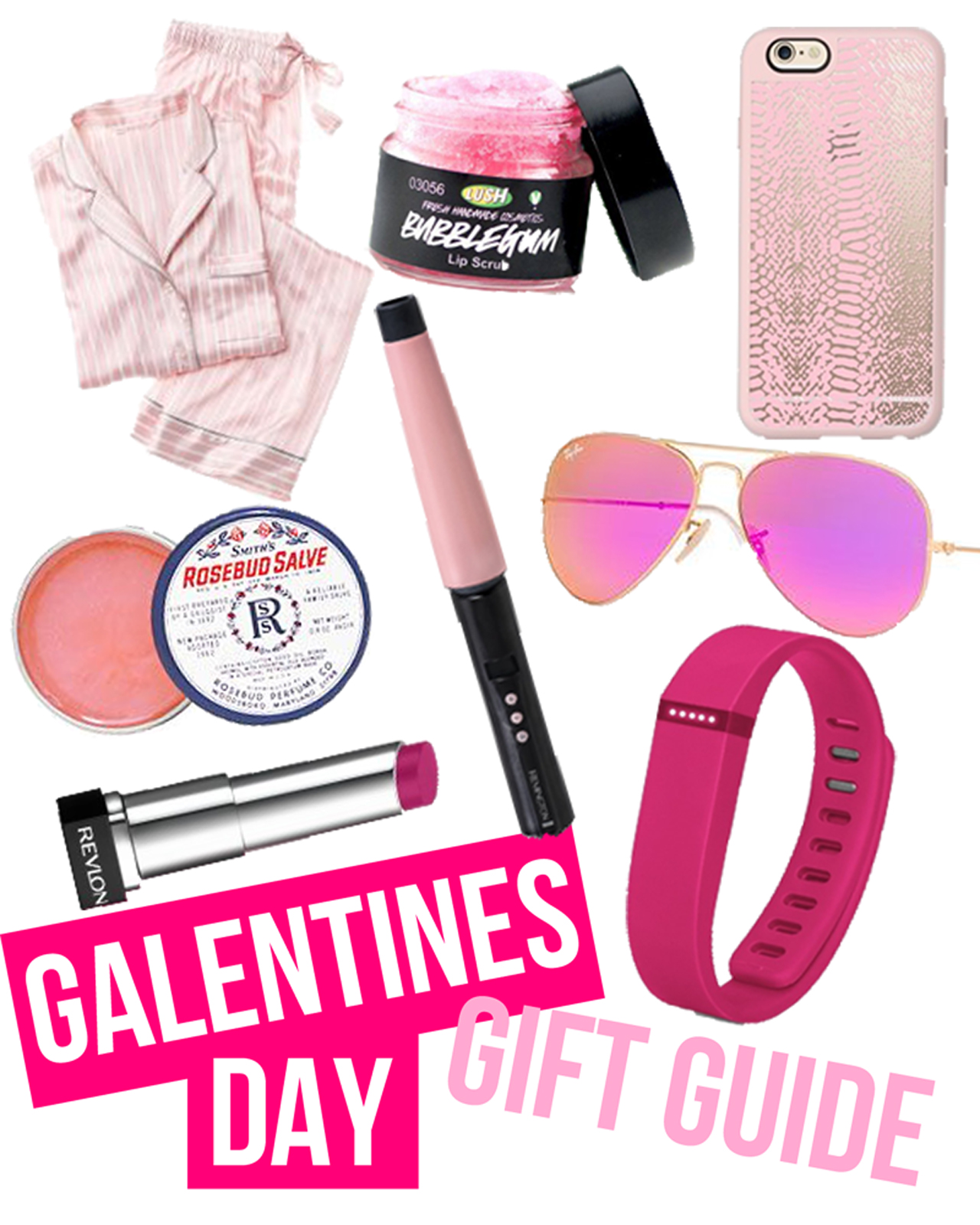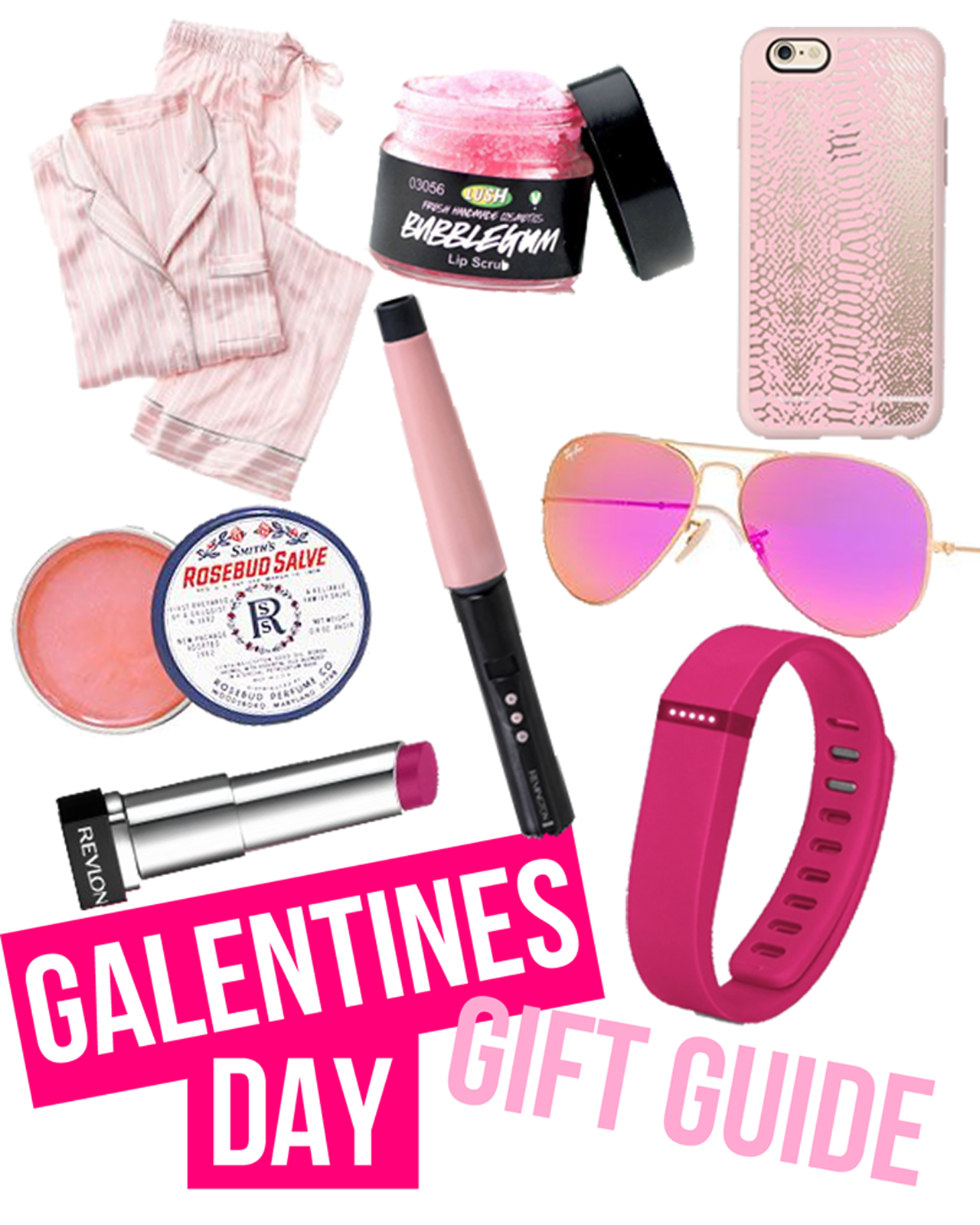 PJ's // Bubblegum Lip Scrub // Phone case // Ray Bans // Curling wand // Rosebud Salve // Revlon Lip Butter // Fit Bit Flex
 If ya want to #treatyoself (another Parks and Rec reference I'm sorry :) ) or even treat yo friends, take a peak at this all of these pink goodies I've gathered. Lip products are always a fave of mine to give and receive. I've even done a super detailed post about my fave lip products here. Of course, I had to include a pair of Raybans because I am sunglass obsessed as you can see in this post. I threw in a cute pair of PJ's to snuggle up in, as well as the cutest pink snake skin phone case. And if you're wondering how I curl my hair, here's one of the wands I use.
The perfect formula for galentine's day:
sappy rom coms + girl power tunes + a present or two
Who is going to have a Galentine's day this year? I know I am!