I have struggled with acne for years and when I got to college, it got progressively worse. The acne was mostly concentrated on in my cheeks, forehead and back. I turned to caking on makeup because my face was broken out, I could never wear the cute tops I wanted to because my back was broken out, and I just did not feel good about myself.
I had been seeing a dermatologist since I was in high school and when I tell you I've tried everything — I really have. Creams, antibiotics, face washes, gels literally all of it. But nothing really worked for me. I was finally so fed up which is why I decided to bite the bullet and go on Accutane. While I will say some of the side effects can seem scary, I was at the point where I would have done anything for clear skin.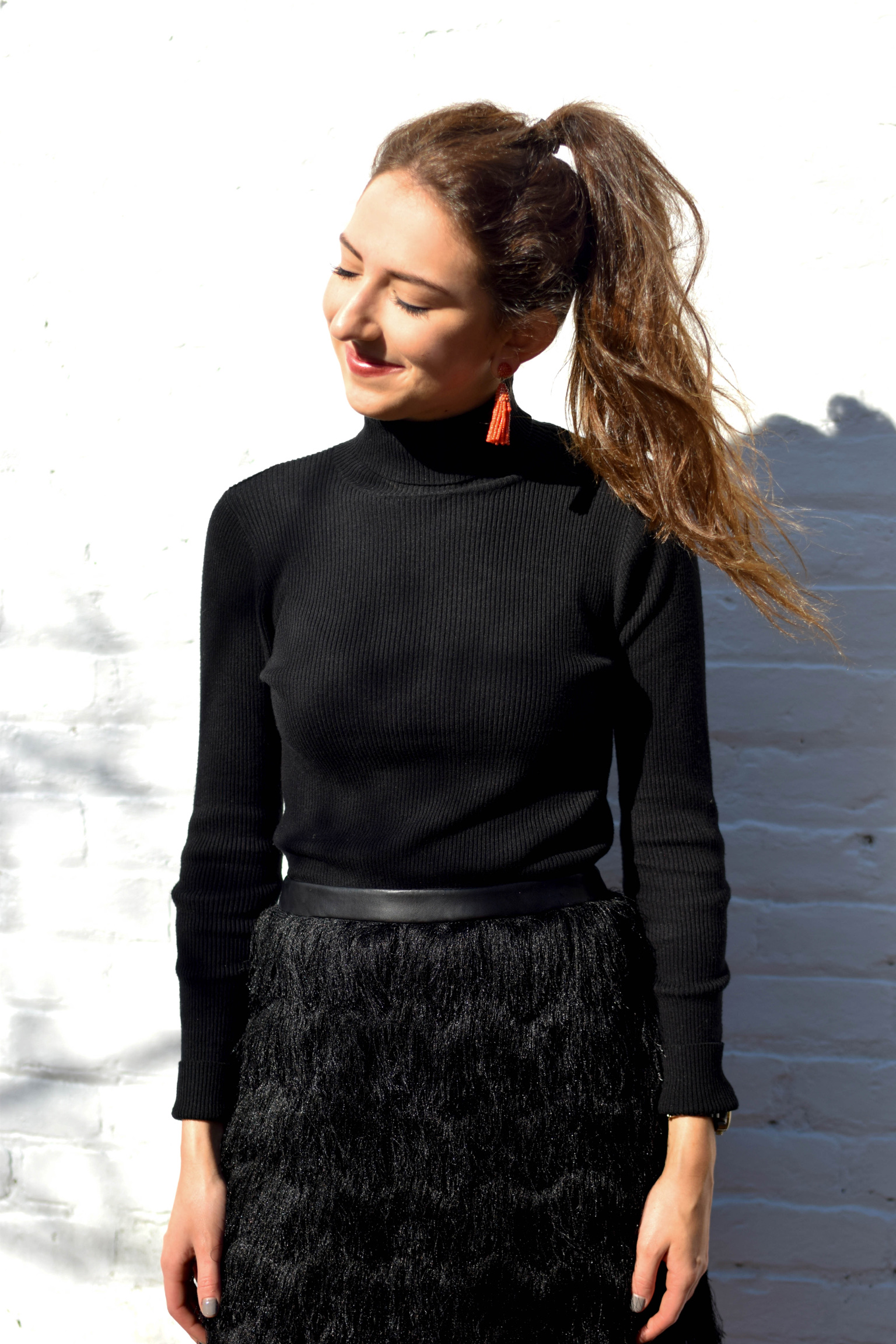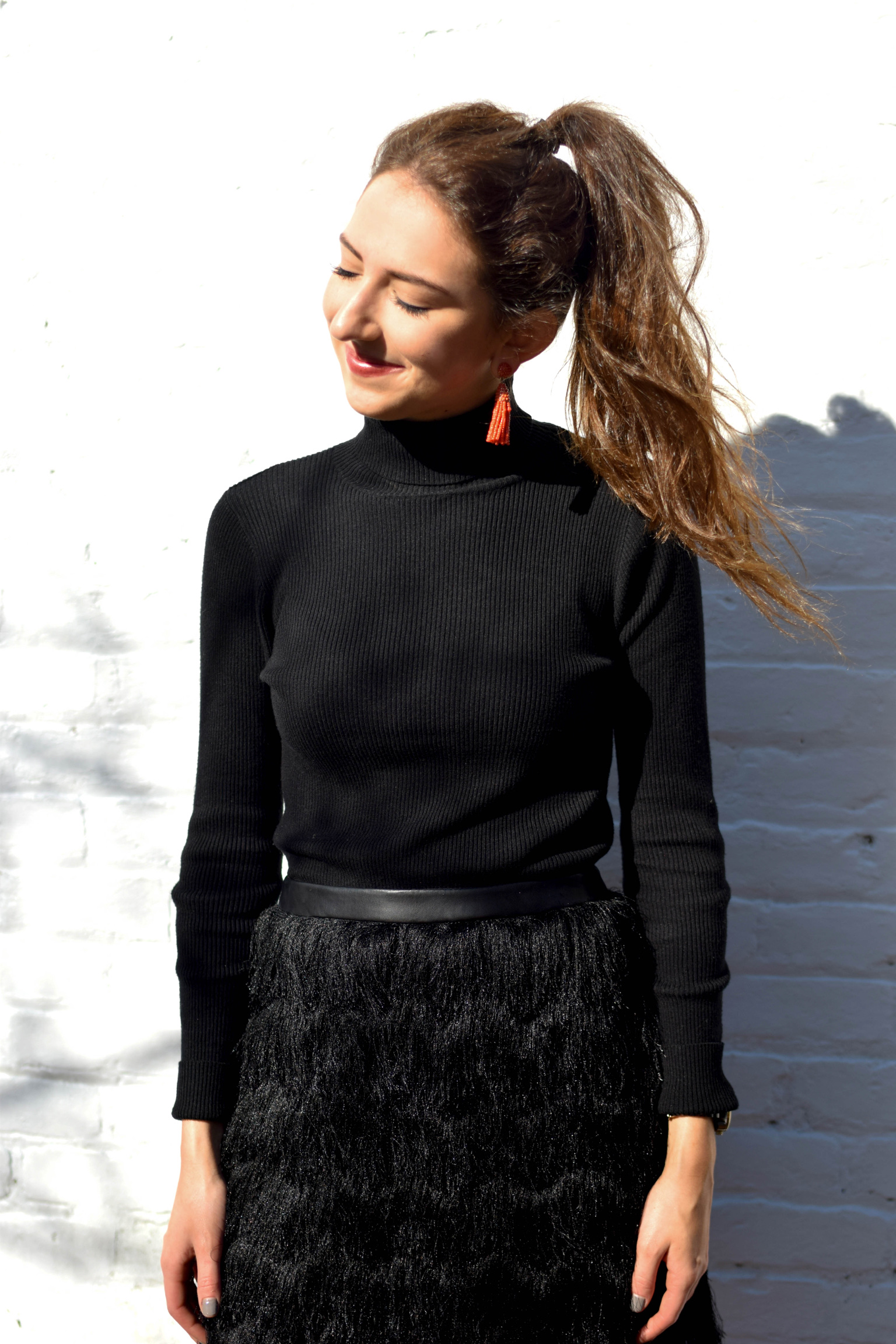 **peep my skin now!! thank you accutane for changing my skin forever!**
I'll jump into how my process worked for those of you wondering. There is a once a month blood test you have to get done (I am so scared of needles, but by month three I was fine. I just can't look lol) as well as a dermatologist appointment to check in. In order to get your prescription filled each month, you have to go online and answer questions (from the iPledge program.. they were mostly about birth control and such). My prescription was from a remote pharmacy and was always overnighted to me so I was never without medicine.
Accutane does take a while to see results. Your skin may take awhile to adjust and react to the medicine, like mine did. I really did not see my skin starting to clear up until around September (month 5) and my back did not get clear until this month really (month 8). I have been taking this medicine since May and I've been on around 40 mg since month two. Everyone's skin reacts differently so there is no for sure guarantee it'll work in x amount of time or even work at all. I've known people who have done multiple rounds of Accutane, and some who have done 5 months and been done. Thankfully my 8 month run was enough to finally GET MY SKIN CLEAR.
The side effects came and went. In my first few months, I experienced back pain (I had always had a small lower back curve so this was nothing out the ordinary) that was worse then normal. Since I started during the summer, my lips were super dry too due to the heat. I pretty much had to change my entire skincare routine to cater to my now drier skin. Before the medicine, I had the freaking oiliest skin in the world. Like I could use two-three oil wipes midday on my face. It was seriously so gross. My hair.. oh, my hair! I think that was my favorite thing about being on this medicine. It essentially stops your skins oil production so my hair wouldn't get oily for at least 4-5 days. Right now, after 8 months of Accutane, I could probably get away with washing it once a week. That's been a plus for me.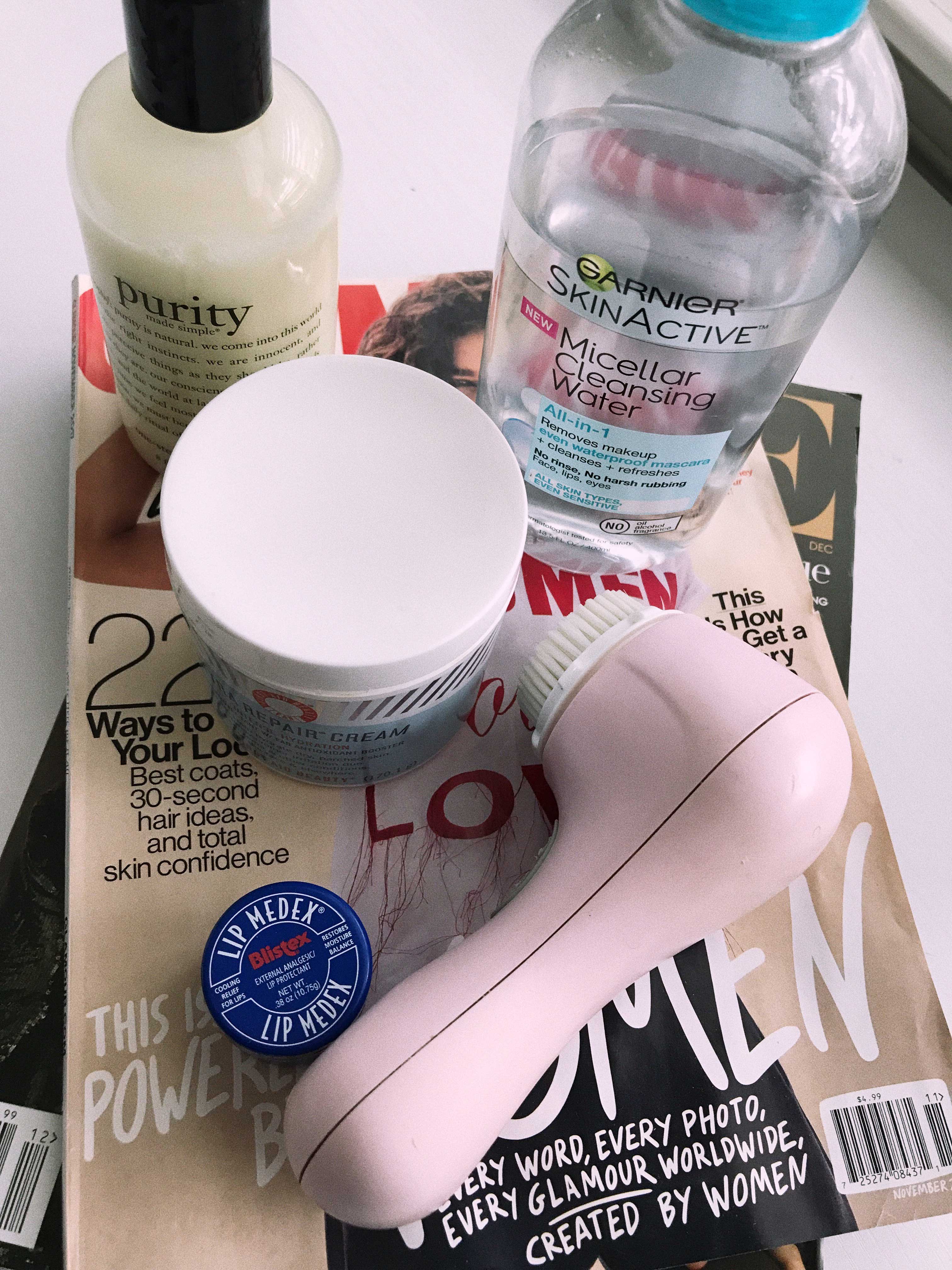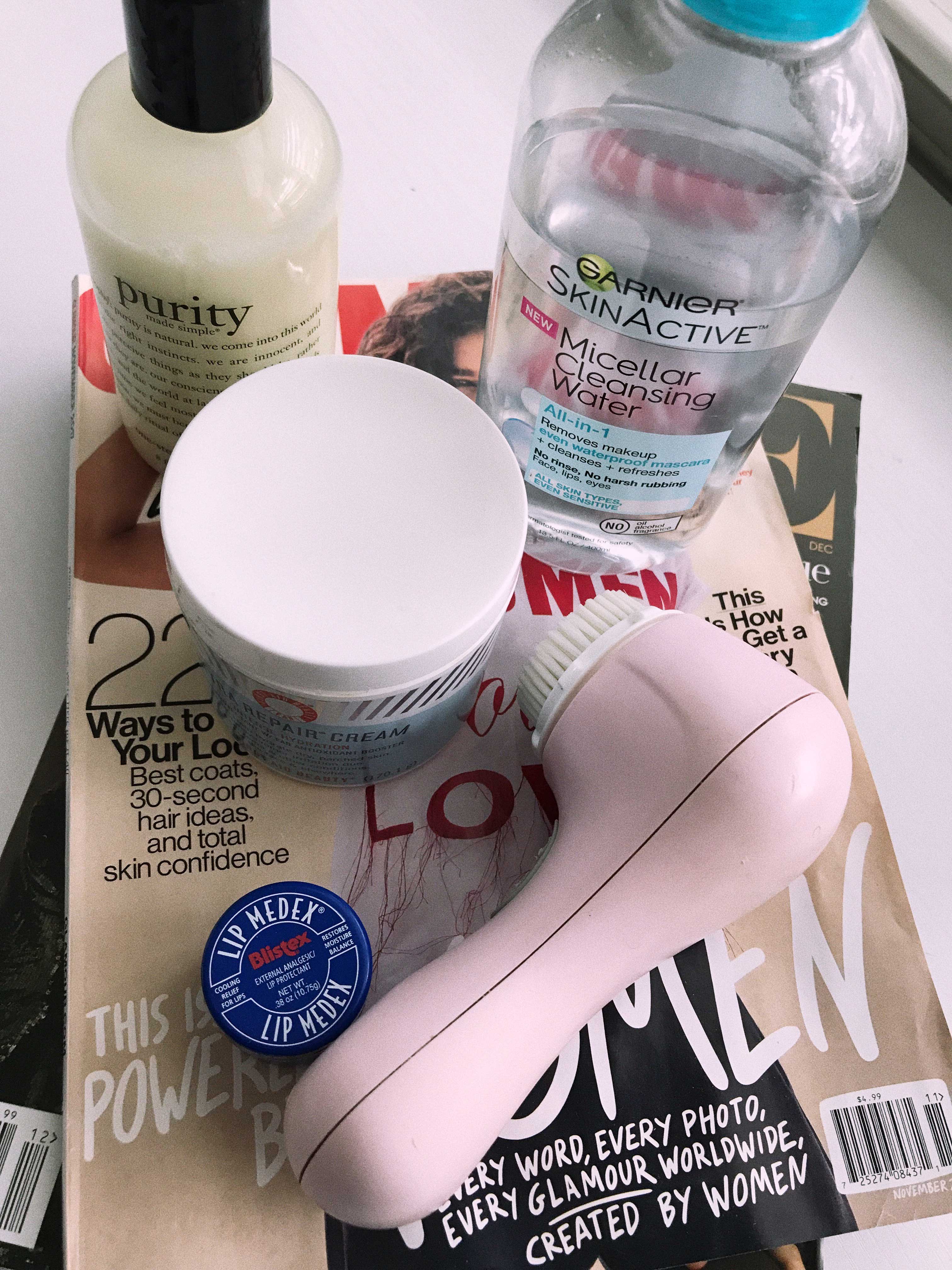 Skincare routine
My skincare routine has drastically changed since I've started Accutane. I've simplified everything and just let the medicine do it's job. Before I was doing four and five steps including cleasner, toner, acne cream and moisturizer. Now I am down to three at max — it's seriously the best thing to happen to a lazy girl like me.
Philosophy purity made simple face wash //  My absolute favorite face wash on and off Accutane. I've been using this one for around 6 years now and I have nothing but rave reviews to give! It's really hydrating with it's silky creamy texture and also great to use as makeup remover too if you're in a hurrry. With my Clarisonic and this — my skin feels AMAZING.
First aid beauty ultra repair cream //  I stumbled upon this at Ulta this past summer and I figured I would give it a try since it's reviews were pretty good. I  just bought my second tub and I am head over heels for it. I use it as my body moisteriser too and it's a nice unscented lotion that actually keeps my skin hydrated.
Clairisonic Mia 1 //  My tried and true. I've had the same one since freshman year of high school (6 years) and it's still goin so strong. I used to use it everyday, but now that my skin is drier and I've gotten a lot lazier (lol) I use it every once in a while to get a goood deep clean. The brush head I've found works best for me is the acne one! I would recommend, despite the hefty price tag! I can honestly say I feel the difference when I use it and when I don't.
Mario Badescu rose water toner spray // This is something I use here and there, but especially when my skin is tired and needs a lil boost. I like it if I haven't washed my face in the morning to put on before makeup. I've also seen some people use it as setting spray — I need to test that theory out!!
Garnier micellular water // One of my favorite beauty finds of 2017 hands down. One cotton bad and squirt of this and I am clean and makeup free. Makeup wipes are so expensive but this is cheaper and lasts way longer! I also find it's bit more gentle on my skin and sensitive eye area. I could easily use this at night and be fine without moisturizer for the day too!
Blistex lip medex //  I swear by this stuff. Ugh omg I could go on about how moisturizing this is and how it literally SAVES my peeling, cracked dry lips every time. It's also got a cooling feeling too that I love. No need to spend the big bucks on lip balm when you can have it all for under $4 with this guy!
Makeup favorites (full coverage)
Some of my makeup favorites changed too! I ended up needing A LOT more coverage the first three months so I was experimenting with foundation and concealer like crazy!
Benefit boing concealer //  I found that using this under my foundation helped. The first few months were hard with lots of breakouts on my cheeks, but this def has the coverage I needed! The color I have is light.
Two faced born this way foundation //  This was the FULL coverage foundation I used when I first started Accuatne. It was awesome for pretty much making me look acne-less. I did have to use a bit of concealer with it since my acne/scaring was severe. The finish was pretty natural looking and I would spritz it with my Mario Badescu rose water toner to make it a bit more dewy looking. Once my skin got clearer, I didn't find the need for it anymore.
Maybelline fit me foundation //  This is was I use currently, as I am wrapping up Accutane. I think this foundation is a fantastic drugstore buy. I have used high end foundations for the past 5 or 6 years, and I honestly think this one revels a few. It runs about $9 and the coverage is pretty solid (more light to medium). I can layer it up if I need to though so that is a plus!
Has anyone else done Accutane or is interested in doing it? I would love to chat about it if y'all have any questions. I know it's really not a medicine that is for everyone but for me it was exactly what I needed to get my skin clear. It might sound superficial but I really do feel so much more confident with my clear skin. It was something that had always made me feel self conscious. After years of dealing with acne (I seriously would not wish that upon anyone) I can say I am finally FREEE! Ugh, how liberating.
Hope y'all enjoyed this #realtalk with me! Love y'all too much!!
Madison