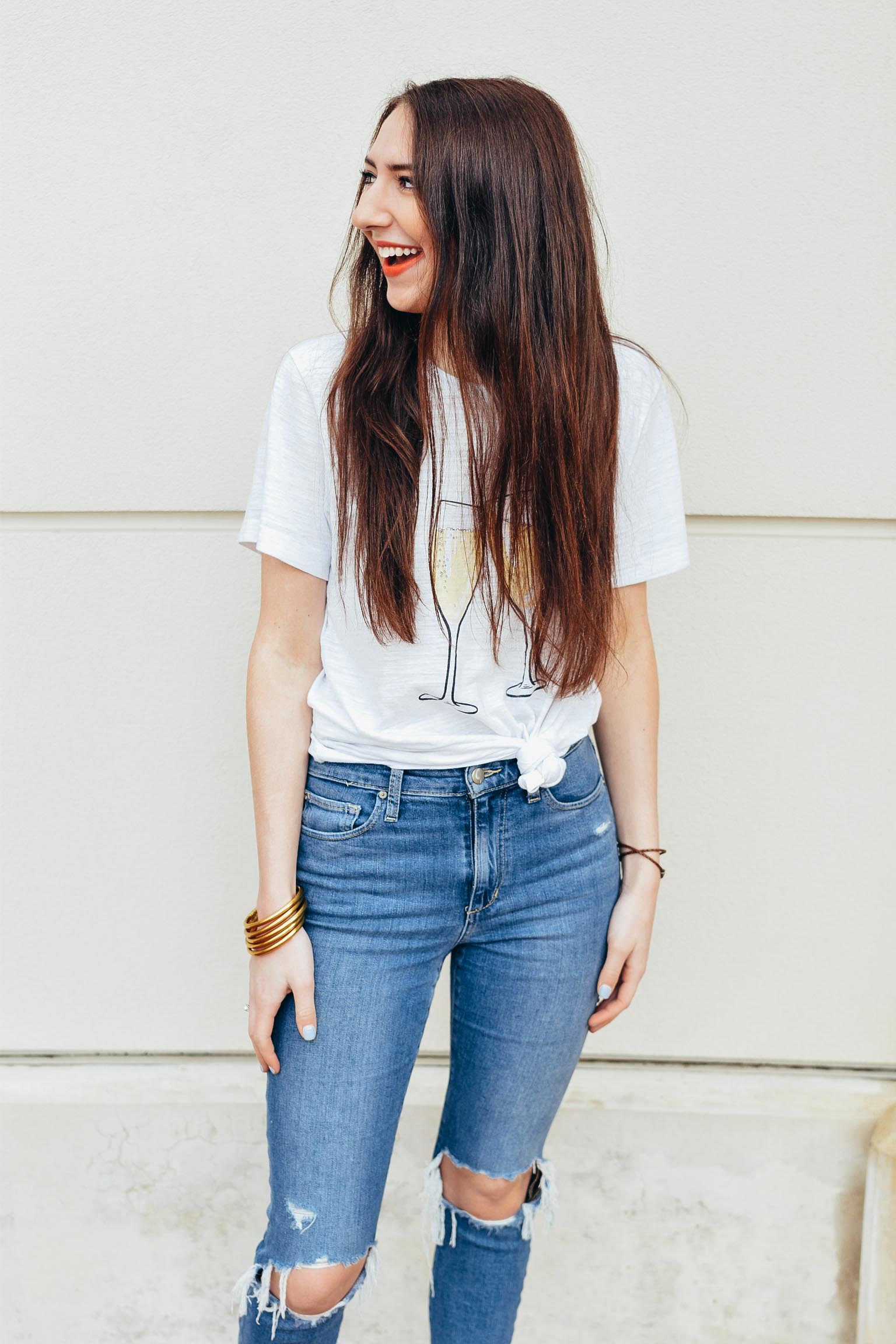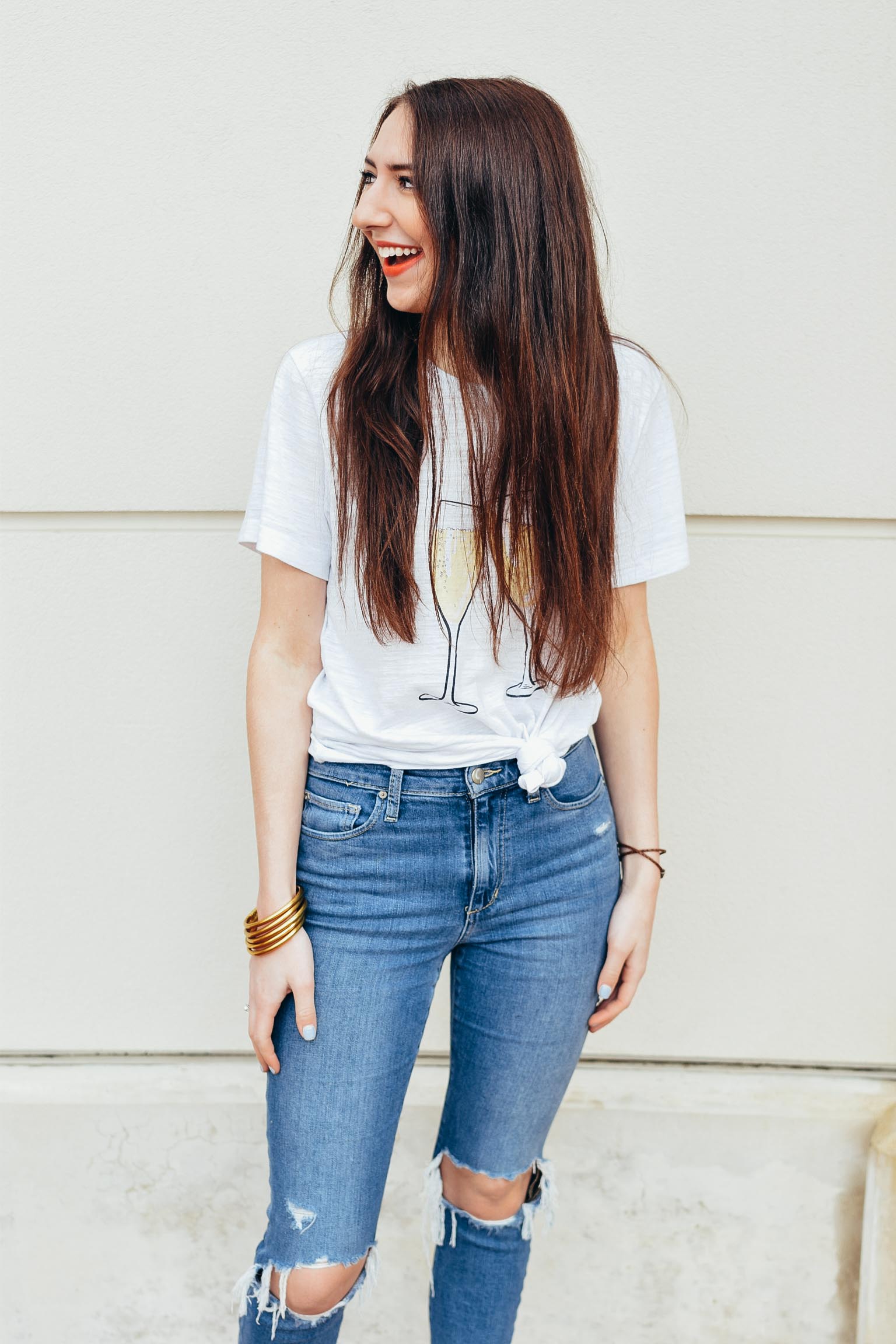 As I turned 20 last year, I reflected on some things that I learned in my years of life. A year later, and I'm back writing my 21-year-old version. Time is flying by so fast y'all! I was so giddy sitting down to type up this post. MAMA I MADE IT.
Twenty one things I learned by 21:
An all black outfit is always a good idea. Man do I feel like a million bucks in black on black. Not sure what it is, but this year I have been so drawn to the sophisticated look of an all black 'fit.
I am a TOTAL HOMEBODY. Ok, so I knew this before but I really connected to my bed this past year. There's just something about snuggling in with some Netflix…
Learn to love your flaws. This year especially, I struggled with severe acne. Accutane saved my skin for real. It got worse before it got better and it made me realize it's not worth putting on pounds of makeup everyday. Everyone deals with it, so I'm not alone. Although it took me until the end of the year to realize that, it has made a huge difference in my self-confidence.
I don't think I could survive without chapstick. It's truly an essential for me. Put one in every purse/jacket pocket so you'll never have crusty lips (so gross I know.. but I can thank Accutane for my 8 month stint with those).
Organization is key. Last year, I talked about my planner as my lifeline and this year I'm going a bit deeper into organization. HAVING YOUR LIFE ORGANIZED MAKES THINGS 100% EASIER/SMOOTHER/BETTER. A clean and organized room/phone/purse is the best feeling in the entire world (don't @ me).
Champagne goes with everything.
Some things are worth the splurge. Before I started working at Hemline, I really didn't splurge much on clothes. I didn't even understand the value behind them either. Since learning about sourcing and other factors that go into the making of a garment — I know what's worth it and what's not. This year I got a little carried away and splurged on a few things (*cough cough* these jeans, boots, and this top).
DRINK YOUR WATER kids. I swear I feel like a different human being when I am dehydrated. You can catch me with my huge S'well bottle attached to my hip most days. We need water to function, so please give your body what it needs!
If you need a cheering up/wishful thinking/crying night watch a rom-com from the 1990s-early 2000s. They're a one stop shop for any mood I'm ever in. New life goal is to watch every one I can find on the internet. If ya need somewhere to start, I'd go with She's all That.
Love to learn. Being open to learning/trying something new can really change your life! While I do hate to learn I'm doing something wrong (I'm a total type A), it's even better to be taught how to do things right. I'll forever be student!
Each year I am consistently reminded of how amazing the women in my life truly are. Each and every one is so strong and I simply could not imagine where in the world I would be if I did not have them. Alpha Phi especially has shown me that as women we really do have the power to make a difference #girlpower!
Self tanner has saved my life. This year especially, I've really tried to be cautious about my exposure to the sun so self tanner has been my absolute go-to year round. I really helps me to look like I am a real live human being and not a ghost. Shouts to this one because it's $20 and my all time fave.
Totally going against my splurge rant a minute ago, but I've really tried (keyword: tried) to save this year. Hey, I don't have much time left until I'm going to have to enter the real world (oooh scary) so I am gonna have to have some funds to make it?? I've been putting a little bit of each check in savings this year! Although I'll have to start over after my summer internship (que the Kim K gif of her fanning out the money), my savings up until then will have been worth it.
THERE IS NOTHING BETTER IN THE WORLD THAN A NICE COLD FOUNTAIN COKE. Do not fight me on this because you know it's true.
Clean sheets after a shower… need I say more?
Social media is fun.. but it's does not define who you are or your success. I am still learning this fact of life…. Often times, I find myself scrolling through instagram and only thinking negatively of myself and the work I am putting out there. That's not what's it's about. Instagram is not real life. I'm still working on that insecure feeling that I get when I log on to the gram but I think this is probably something many of us struggle with!
Spotify is number 1. Life is just better with music, anytime, anywhere. My taste is all over the place (accurate parallel to my personality) and Spotify is my favorite for finding and organizing all ma tunes.
Learn to treat yourself. Down time is key! Netflix and a fountain coke are always my remedies for a relaxing night.
Working for what you have is more rewarding than anything. Y'all know those warm fuzzies that you get in the pit of your stomach? Mine normally come from those moments when I can look back and see the fruits of my labor!
One Direction > all boys ever.
Your 20s are where it's at! Although I am only one year in, I can tell this phase of my life will really define me!
Here's to another year of life! 21, lets hope you're the best year yet. Cheeerrrrzzz!
Madison