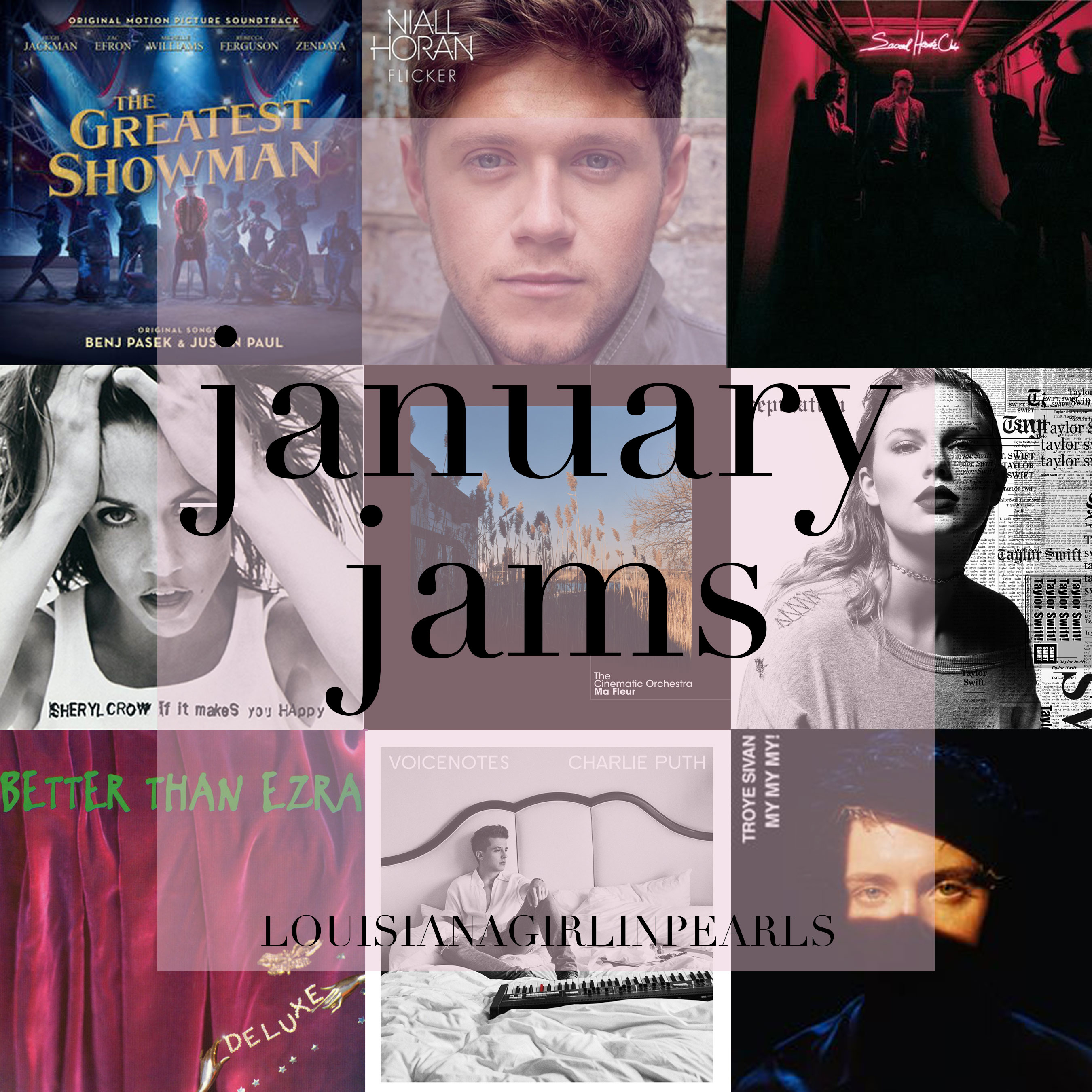 If you know me at all in real life, you know how gung-ho I am about music. I listen pretty much 24/7 — walking to class, in the shower, doing homework, just really whenever I get the chance! I thought I would share with y'all my January playlist! Music taste says a lot about a person. I for one, think it's so interesting to see what everyone's up to based on their current listens.
I'll link my playlist below for y'all so you can check it out! While you're at it, give me a follow on Spotify (I would loveeee that)! The link to listen is here. This month I was all about the mix of old late 1990s pop rock + new dance kinda of stuff (Troye Sivan, Charlie Puth). Of course my girl Tay landed on my list as well. Her reputation album is bomb.
I'll be traveling this weekend to Dallas for an Alpha Phi conference so I am almost positive the jams will be on blast most of the weekend. I'll be sure to share some pictures of my lovely conference attire (lol) over on my Insta stories! Wishing y'all a very happy Friday junior!
Madison