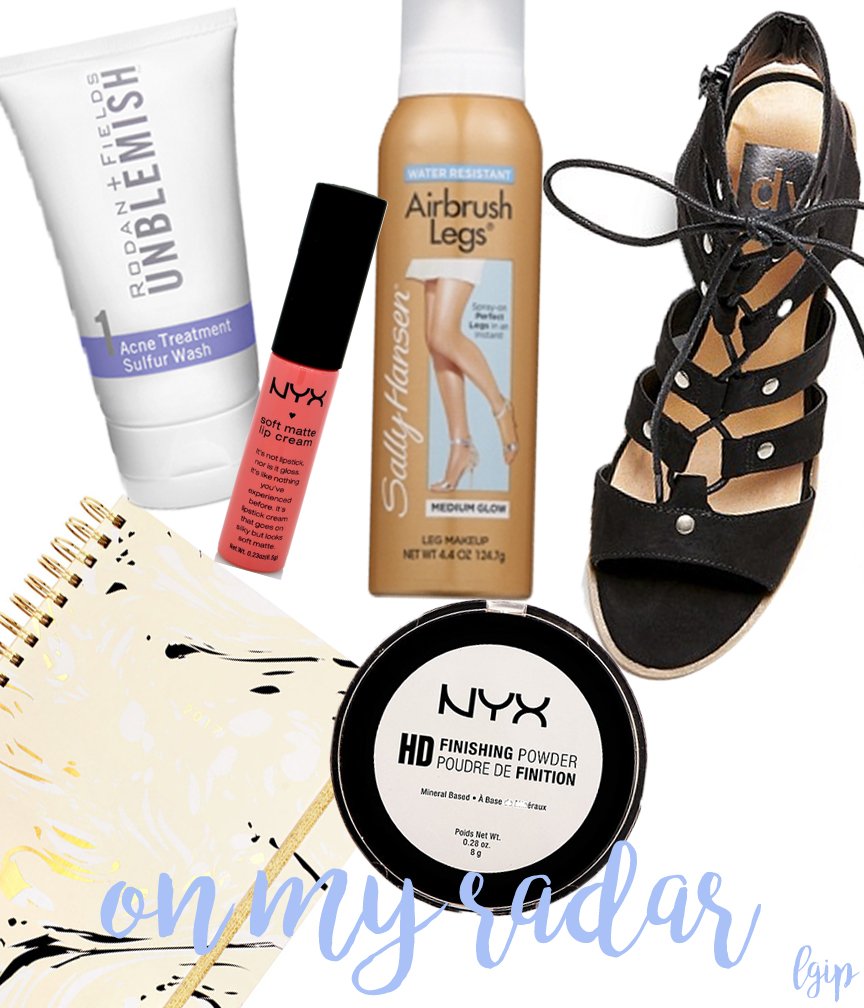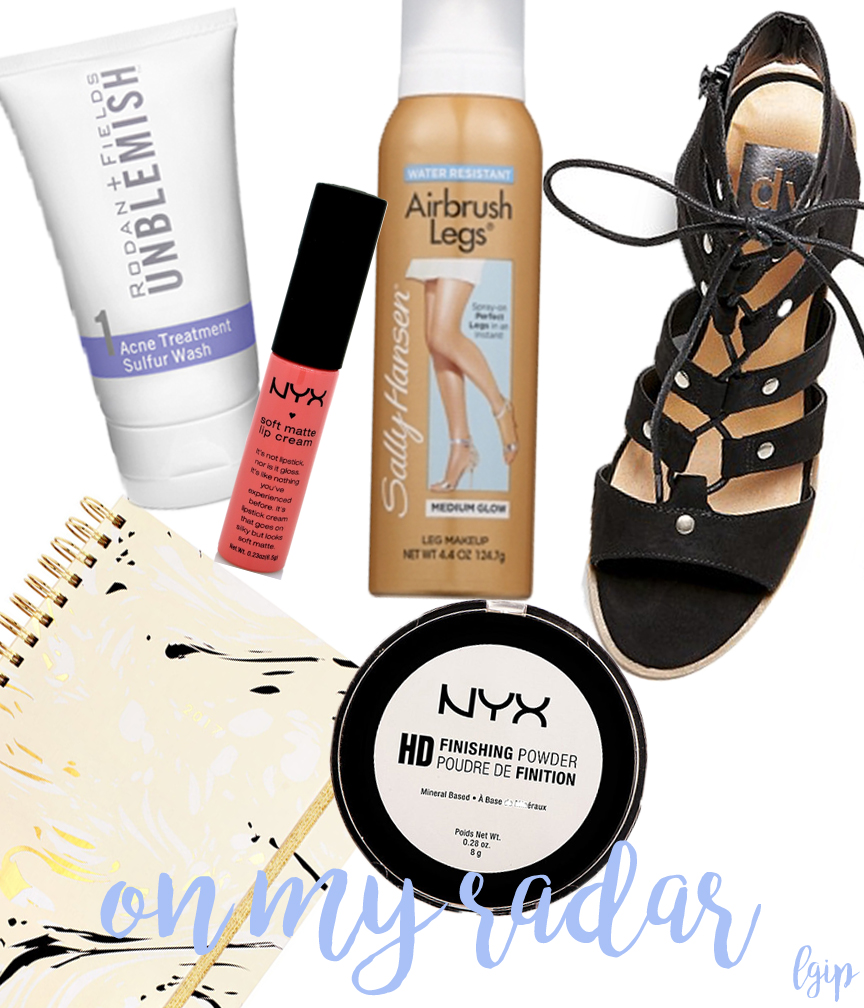 rodan + fields unblemish line // nyx soft matte lip cream in twerp // sally hansen airbrush legs // dolce vita for target zoey chunky lace up heels // nyx hd finishing powder // ban.do large agenda
IT'S BEEN TOO LONG, MY PEOPLE. To make a long story short: I moved back to LSU (can I get a heck yeah?!), started recruitment, but a massive flood hit us hard so recruitment has gotten moved back a week… I'm off silence (technically) as of right now so here's a lil post for y'all!
As of late, I've been experimenting around with acne products + Catherine (my roomie) introduced me to this line, Rodan + fields. So far, I'm enjoying the multi-step routine a lot! Topical products normally take at least 4 weeks start seeing results, so I'm planning to use this Unblemish line while I wait to start my first round of Accutane ever (eeeeek)!
NYX has been a home run for me recently with all their products, especially the HD finishing powder, which I've been using to bake my under eye concealer (it ROCKS), and the Soft matte lip cream (beautiful matte finish and great staying power).
Being back at school, I have to say I've gotten lazy with my regular self tanning routine… My bad lol. If I'm going out and want my legs to look good, I'll use this Sally hansen leg makeup. It adds some color to my legs as well as evening them out and making them look amazing!
If y'all have been following me for the past few months, you would know I've been HEAD OVER HEELS for any lace up shoe by Dolce Vita. Visiting my local target a few weeks ago, I stumbled upon a Dolce Vita for target line. While hyper ventilating, I snagged a pair of these lace up chunky heeled shoes. Paired with jeans or even a simple romper/dress they add so much interest and contrast (since they're black). I haven't quite broken them in yet, but I'm sure once I have they will be the perfect going out shoes!
In reference to my previous agenda post, I decided to order this ban.do agenda! The size is perfect and I am so pleased with all it's quirky + cute sayings in the inside. I would recommend!
Do y'all have anything that's been on your radar lately you want to share? Leave me a comment below!