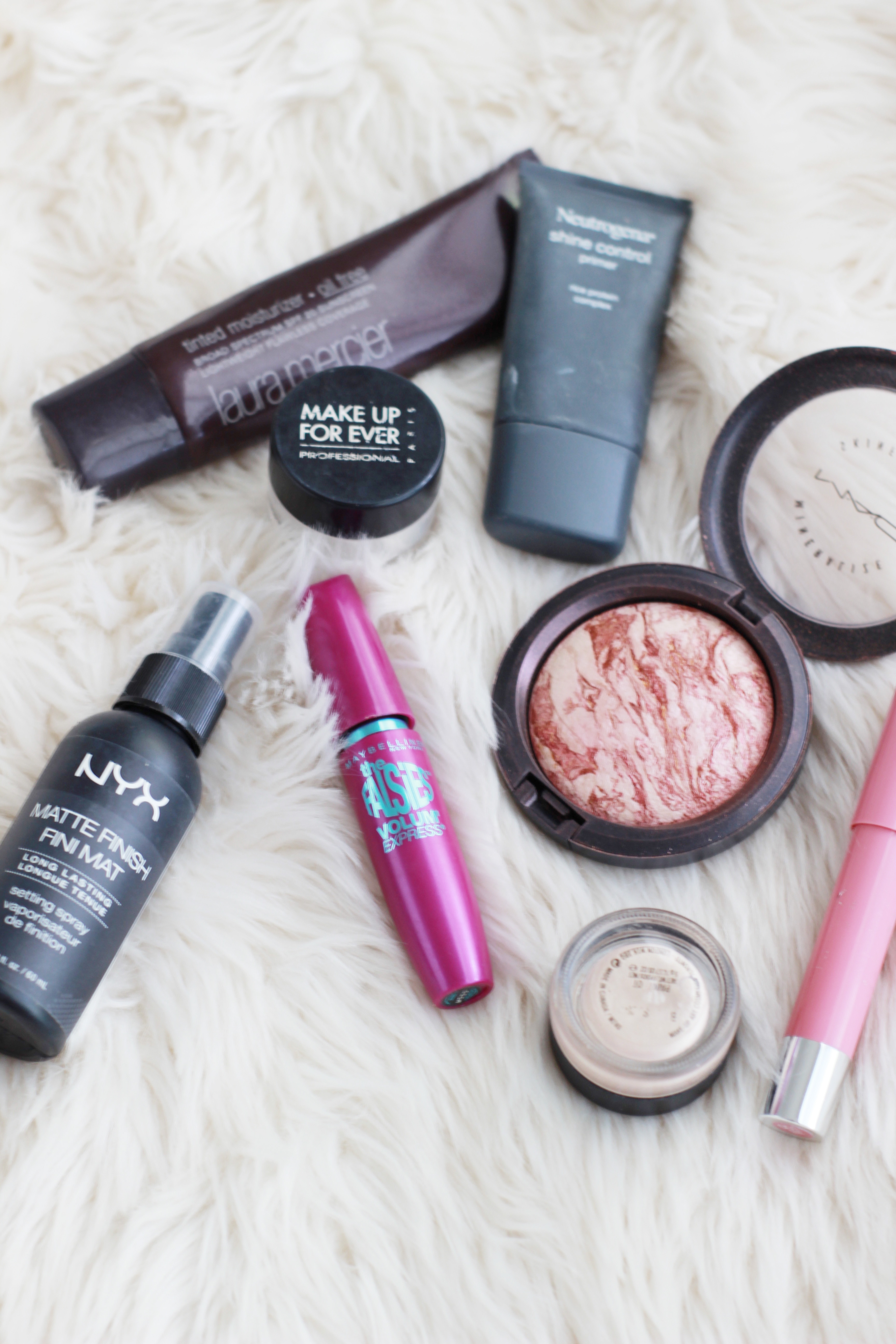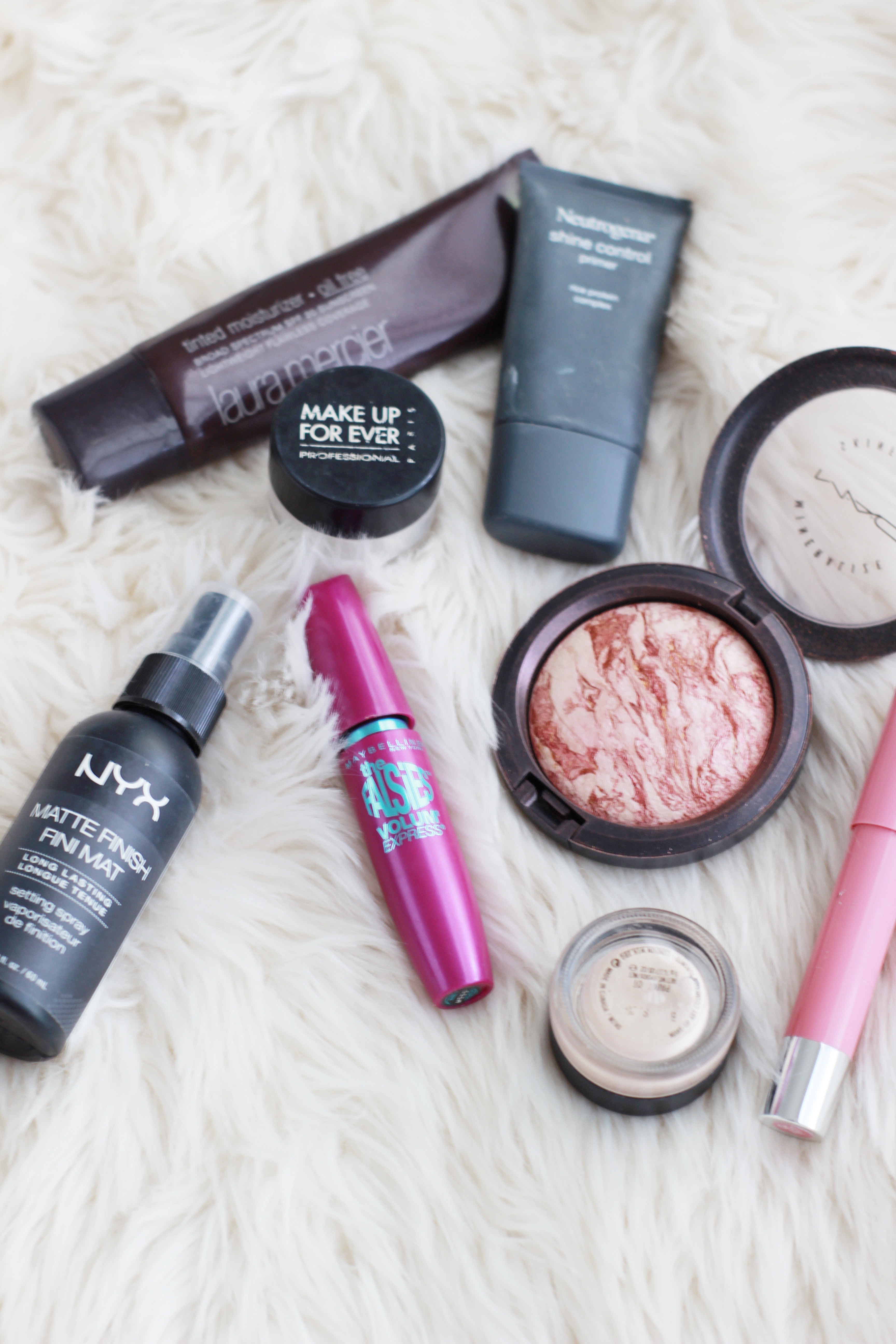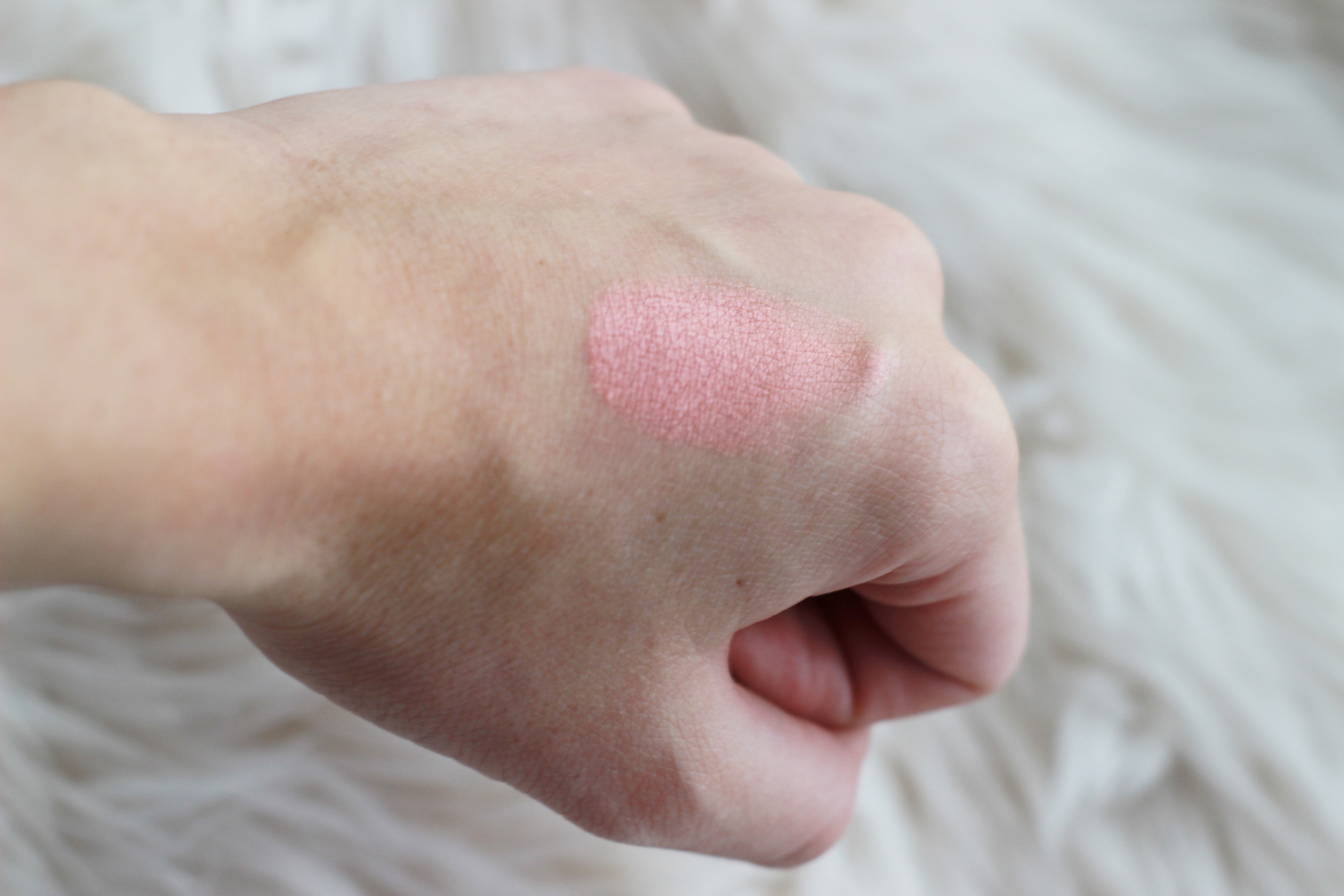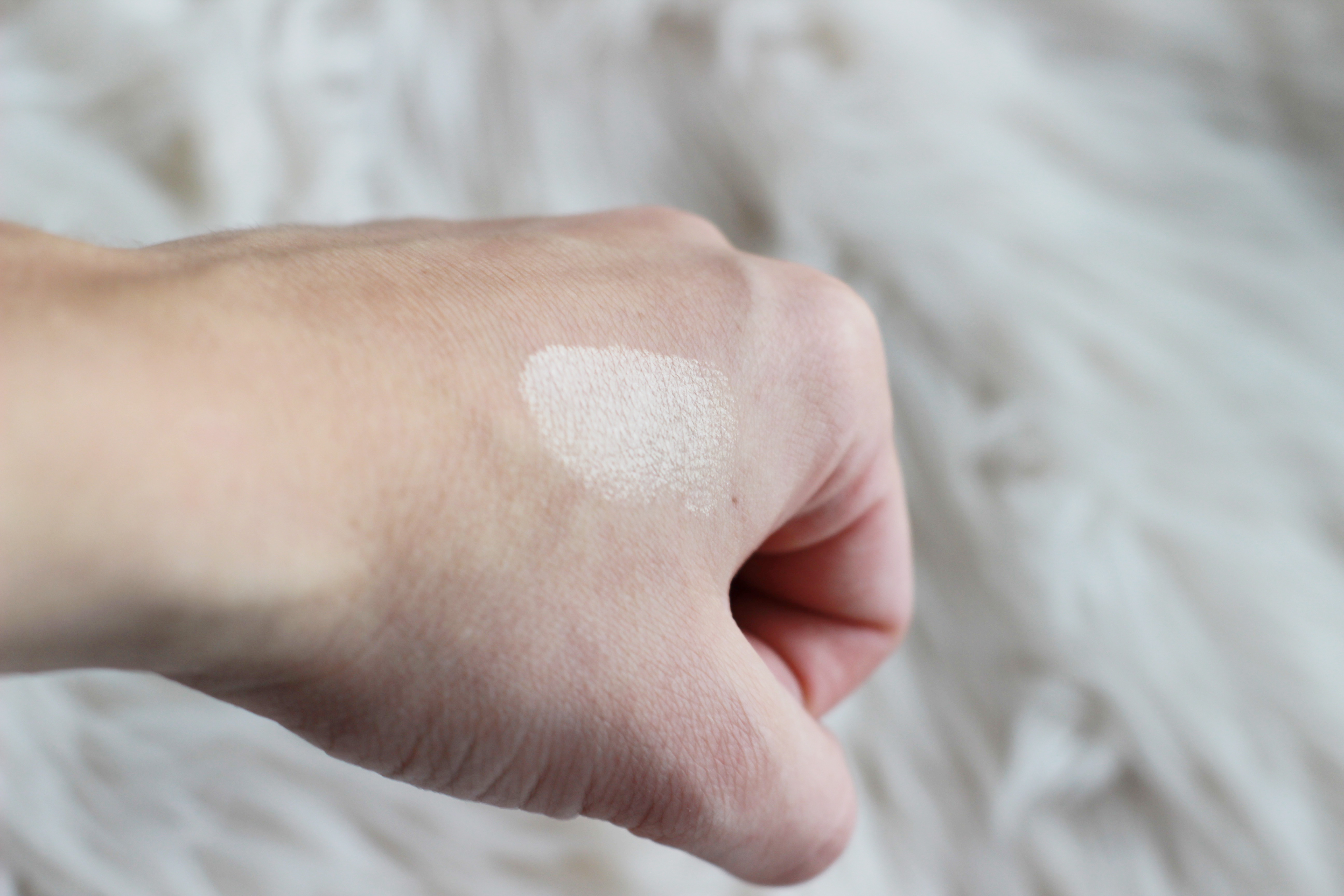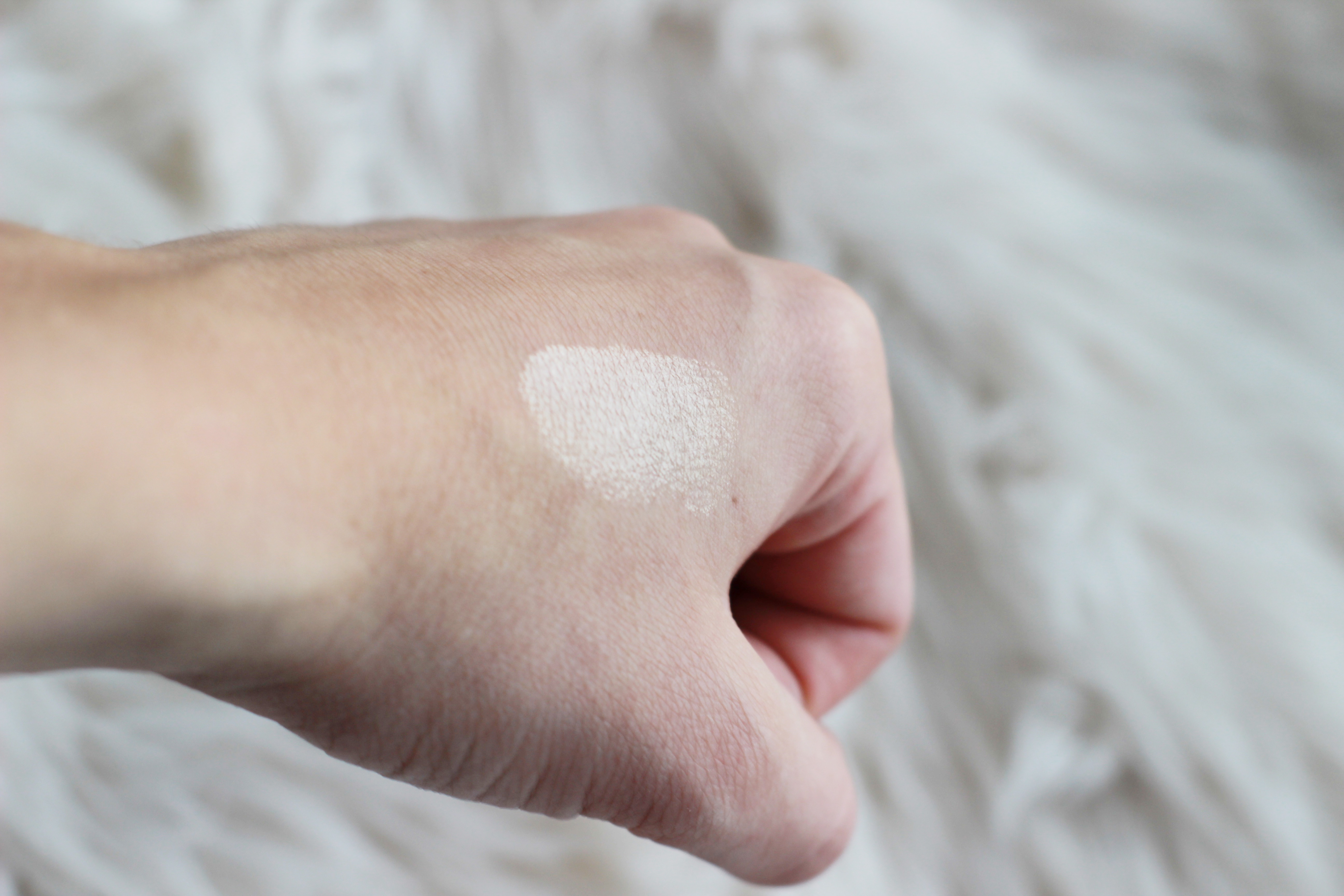 I'm all about dat glowy summer face this summer. With extremely oily skin (I'm talking the use two full oil wipes), I have to be careful not to go overboard with the luminescence because no one wants to look like a light bulb. This is my go to face for the summer, so I thought I would share and see what y'all think.
Breakin' it down
I always prime my skin before foundation/tinted moisturizer to be sure it'll last all day. Neutrogena Shine control is a rice-based primer that helps mattify my skin. Laura Mercer Tinted Moisturizer is probably one of my all time favorite products ever. I love the coverage that it gives and the oil free version is a godsend. Due to my super oily skin, setting powder is a must. For years I've been using the Makeup Forever HD Powder and I am a huge fan. It makes my skin look airbrushed! For a glowy highlight/blush, MAC's Mineralized Skin Finish does the trick. The one I have is super duper old and I'm pretty sure it's been discontinued but MAC has lots of other color options in stock. I love their MSF's because they aren't chalked full of chunky glitter. When you swirl this one together, you get a beautiful desert rose color (I swatched it in the third to last picture). To set my face, I like a matte setting spray like NYX's Matte Setting Spray. 
As far as eyes go, I love eyeliner but I have been *trying* to steer away from it during the summer for a fresher look (keyword: trying. No really y'all I am an eyeliner addict). I always do a shimmery lid for summer, and MAC makes amazing cream shadows that last ALL DAY (not even exaggerating). MAC Bare Study Paint Pot is the perfect champagne color. I swatched it in the last picture. Mascara wise (I am constantly changing my mascara up) lately I have been using Maybelline the Falsies and I really like it.
As y'all are well aware and have seen in previous posts (aka this one and this one) I am obsessed with Revlon lip products. The Just Bitten Balm + Stain in particular is an all time fave. This light pink color looks good with any outfit and polishes off my makeup look.
Do y'all have any must have products for summer I should know about?