Happy hump day friends! I am completely obsessed with the idea of getting some cooler weather down here in Southern LA (it's still in the 70s). In preparation for the fall season, I rounded up some finds that I  cannot wait to buy + break out!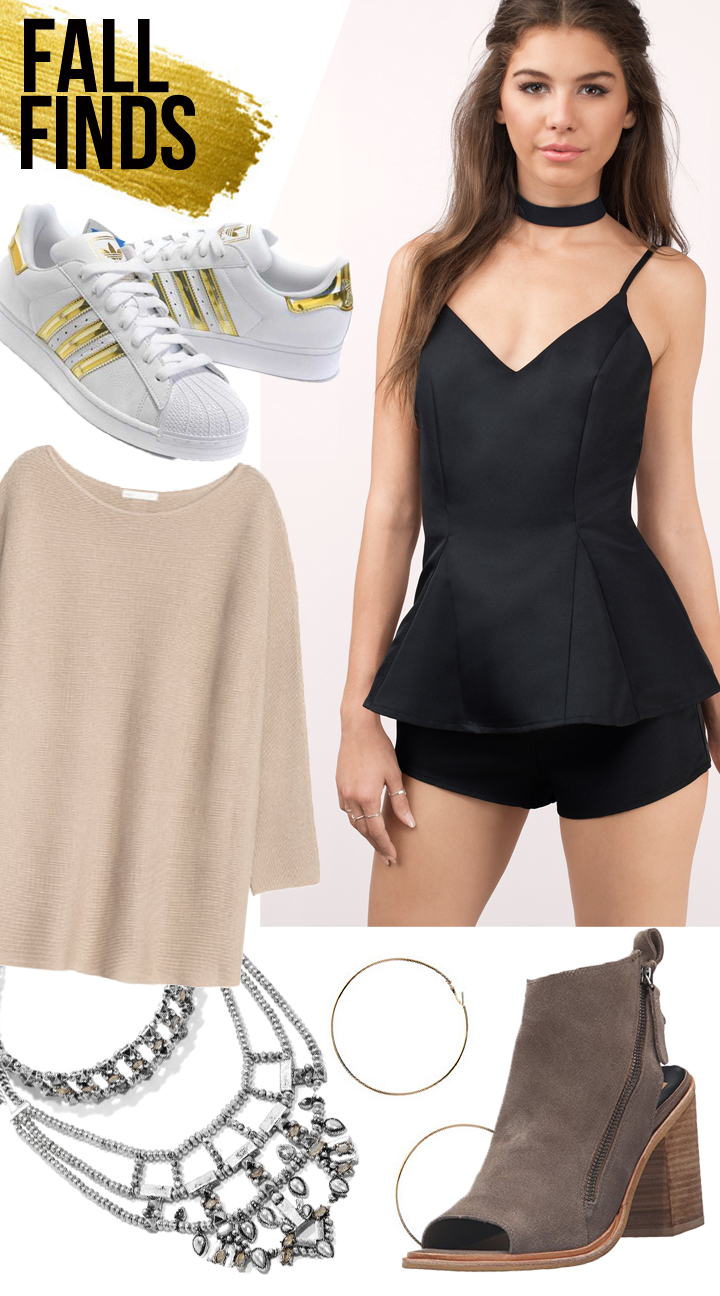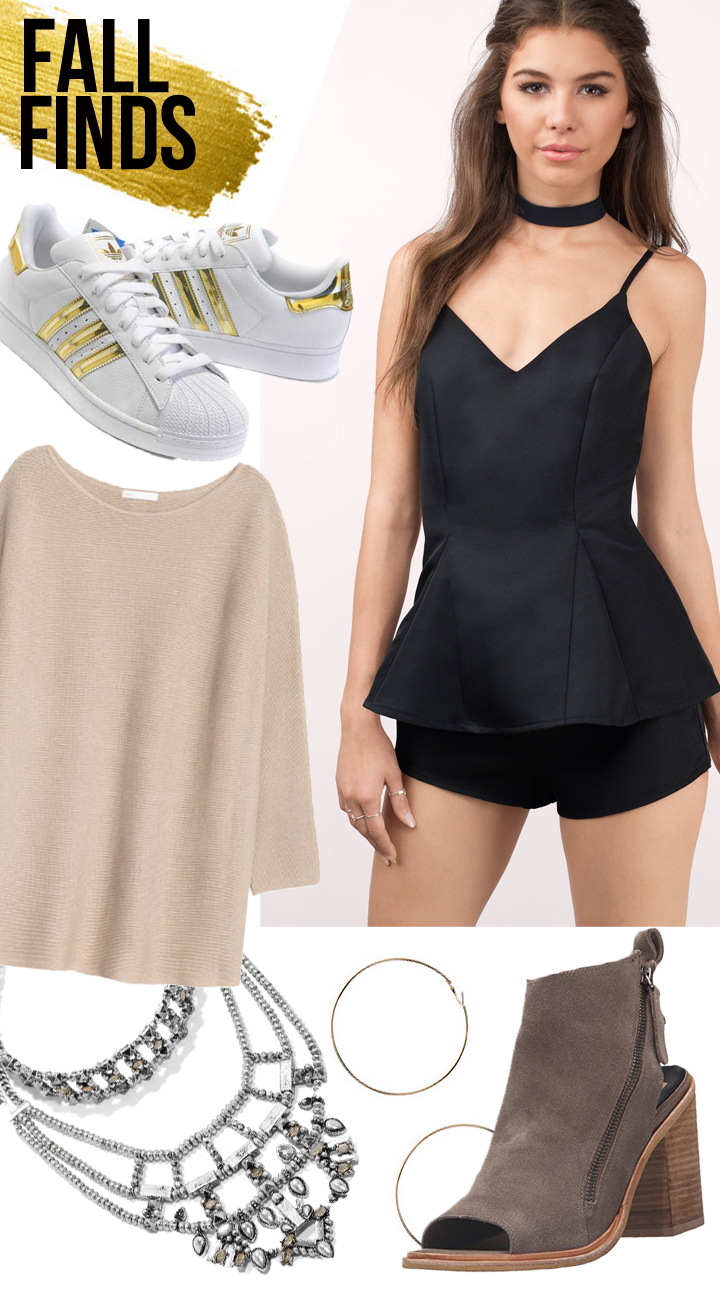 Fall is the season of neutrals in my opinion. My wardrobe normally consists of neutral colors, and this season is no exception. I'm becoming crazy over shoes — booties + sneakers especially. These open toed booties from Dolce Vita are fabulous! They have a chunky heel which makes them comfortable, + the sage suede color would pair with black jeans and medium wash great! If you don't live in a box you would know that Adidas superstars are all the rage right now. The gold is something I haven't seen around, + it's a bit more my speed than the classic black. I'll be purchasing these bad boys very soon to wear with jeans, leggings, + sweater dresses! Comfort + style — it cannot get any better! Jewelry wise — I'm into chokers (as I'm sure you could tell by my last post) and hoop earrings (paging 2002). Bauble Bar is always one of my favorite stops for great + affordable statement pieces. Bibs are so fun with a simple top to dress things up. The bib I'm loving is actually two pieces — choker and bib so it is really versatile (more bang for you buck, amiright?). Fall weather calls for some sweaters + chunky ones are the best! h&m has some really afforable pieces if you're in the market for a sweater (loving this one). Semi formal season is also upon us so I've been scouring the web for some affordable rompers (I love a good romper). Tobi has a great selection + I found this one on a whim! I love the material +the girly peplum. A choker would be fab with this!
Have y'all created a fall wishlist? Send me some suggestions! I need some new clothes badly (pay day is coming soon…)!!