Hey hey, happy August! I'm headed back to school this month and I can't say I'm mad about it. I absolutely adore being on a set schedule so I'm so pumped to get back into the swing of things! Before I jump into August, I'll recap my month of July for y'all.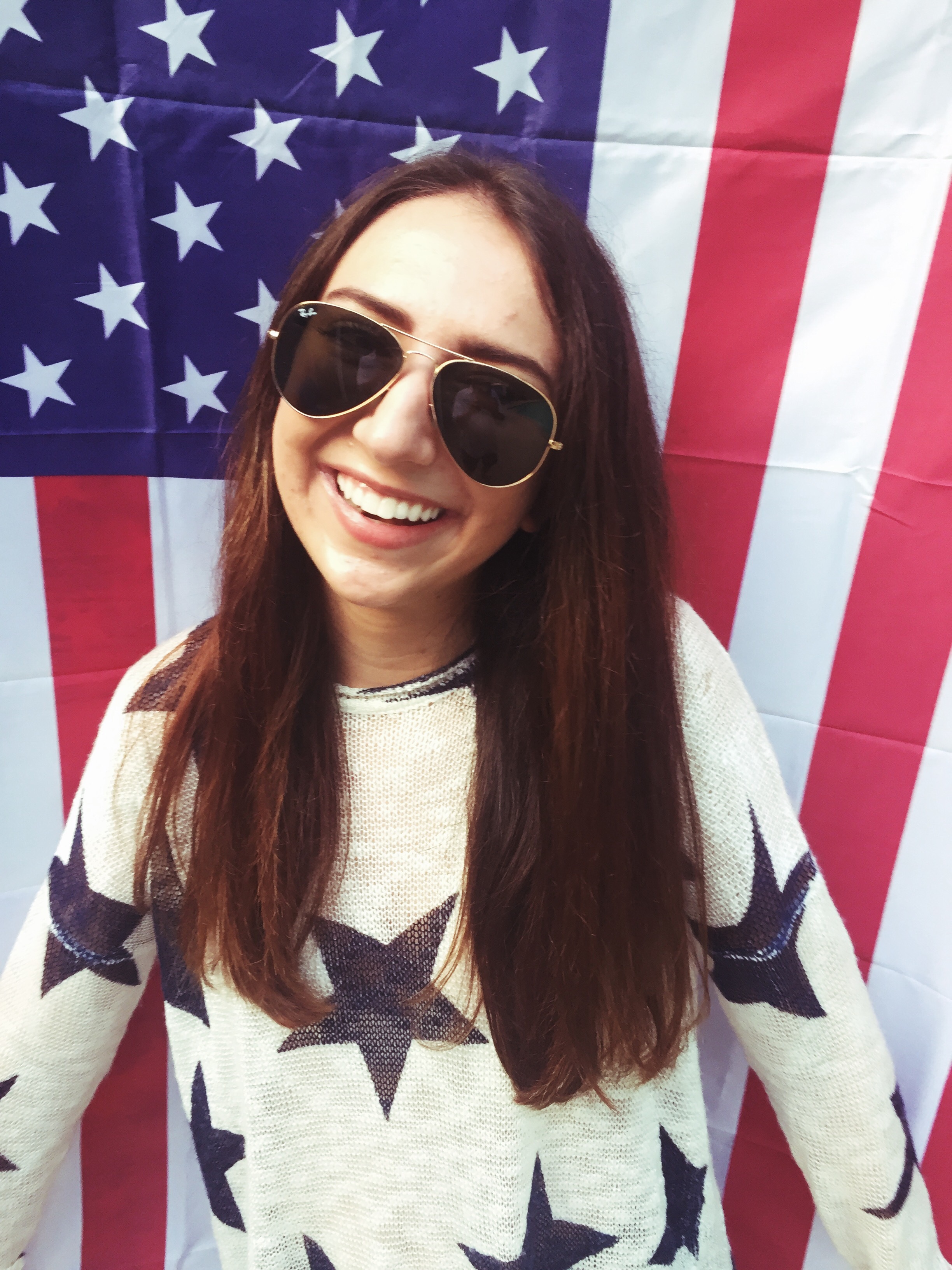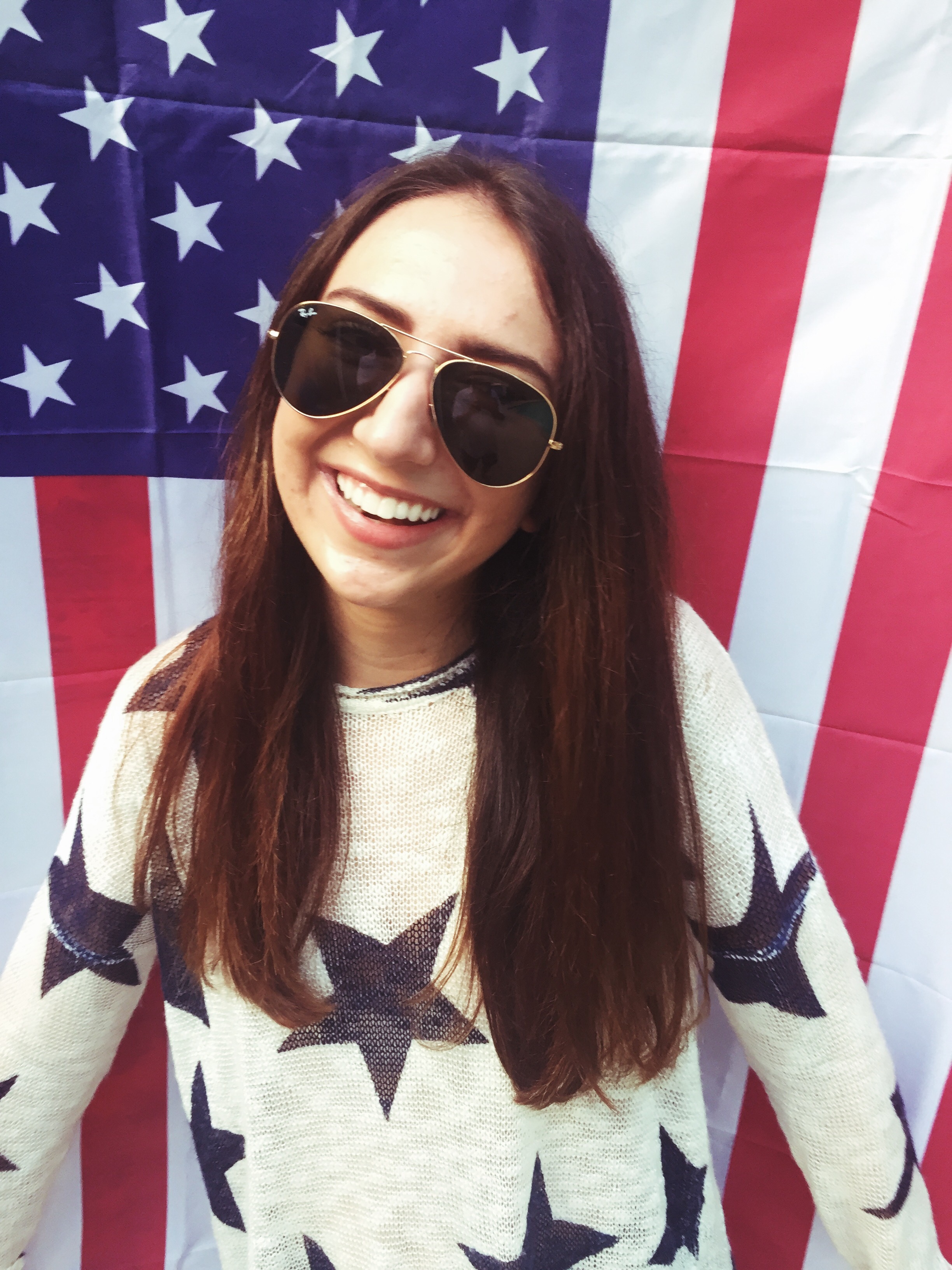 When you're home and have to make your parents take your insta pics for you >>> It makes me chuckle asking them, but hey #doitforthegram right? This sweater arrived right in time for the fourth (after I had been lusting after it for about 2 months) so of course I had to wear it for two days straight. It's really comfy and I love it with jean shorts, but I'm sure y'all can catch me styling it in the fall with some flares.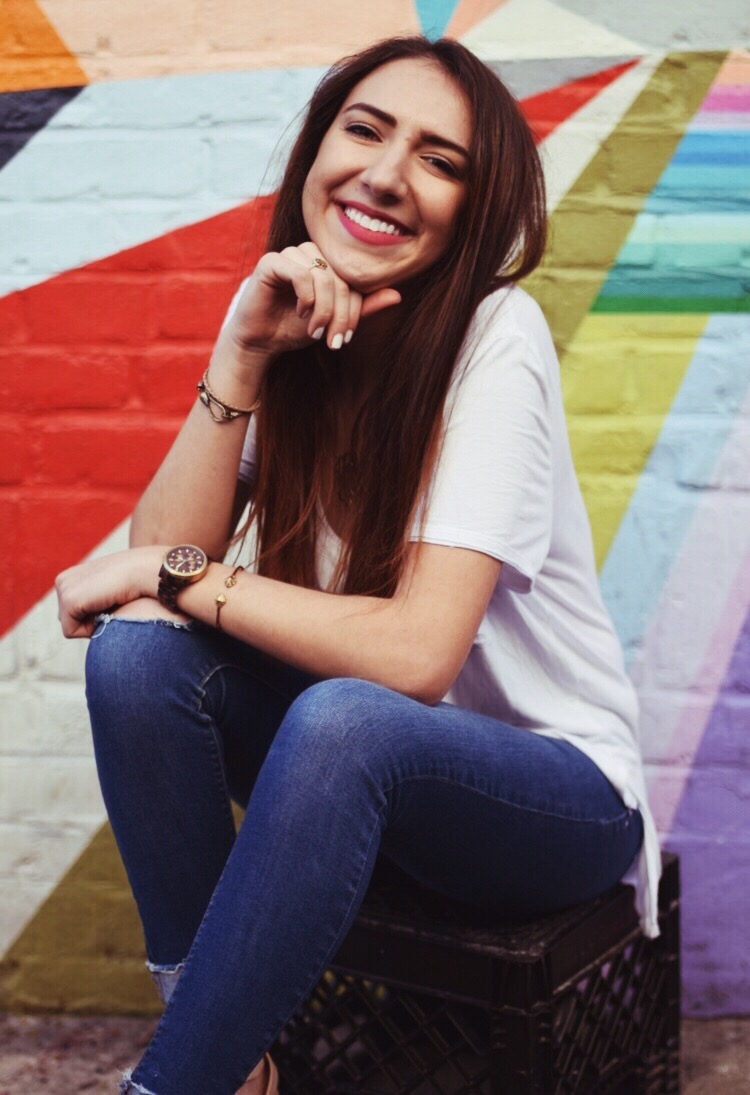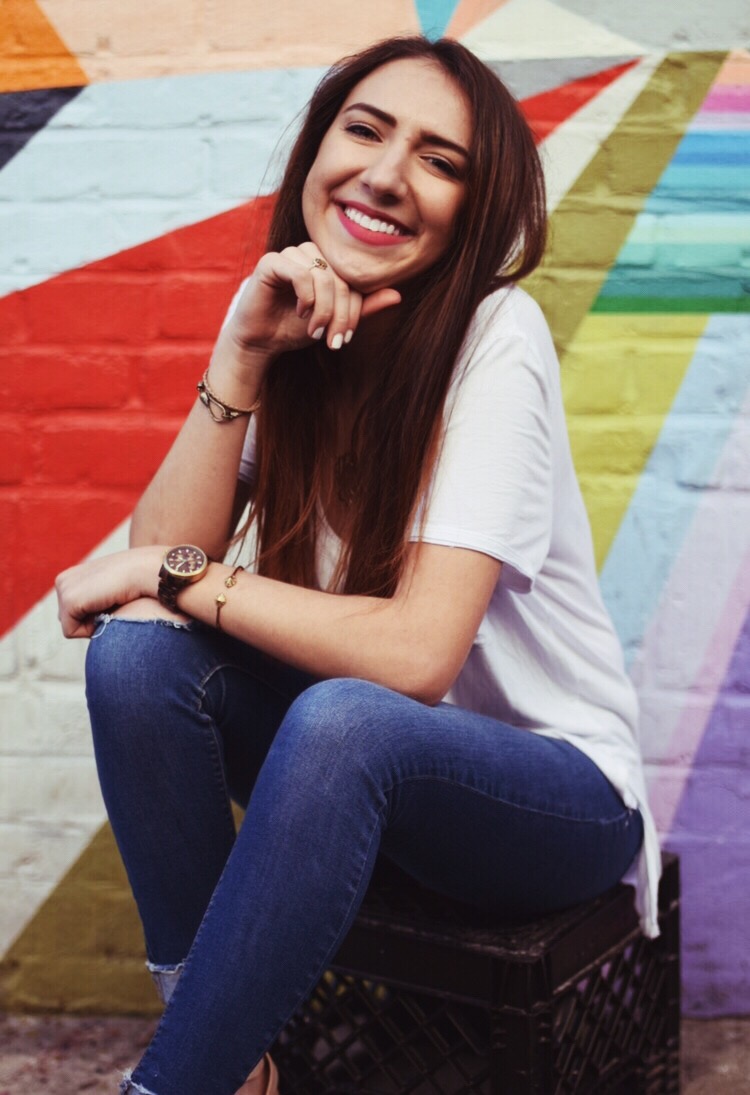 LGIP turned two this July! I wrote an ode to my trials and tribulations over these past two years. Read it here. But on the real y'all, it's been rough keeping up with everything but I am proud of myself for somehow managing?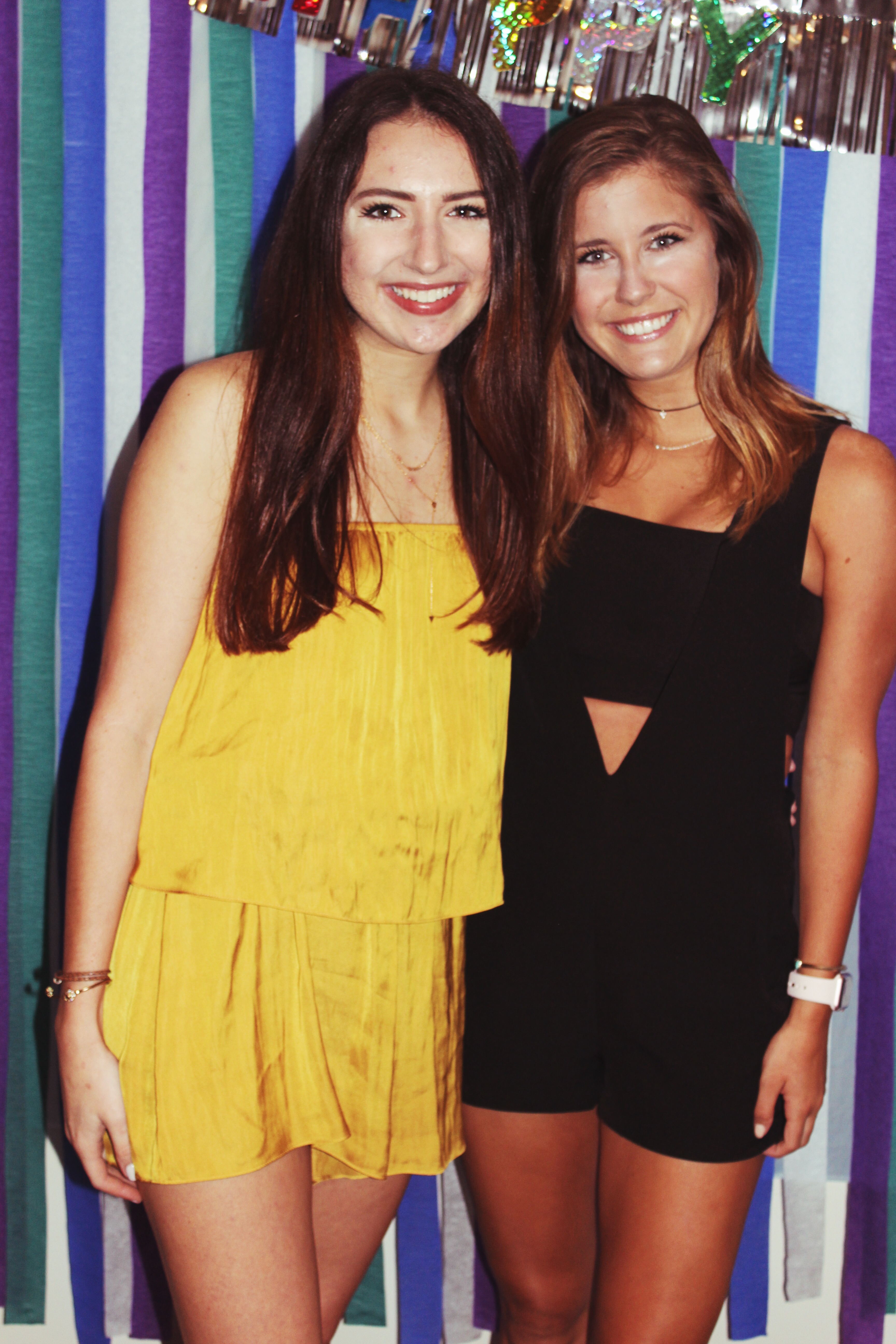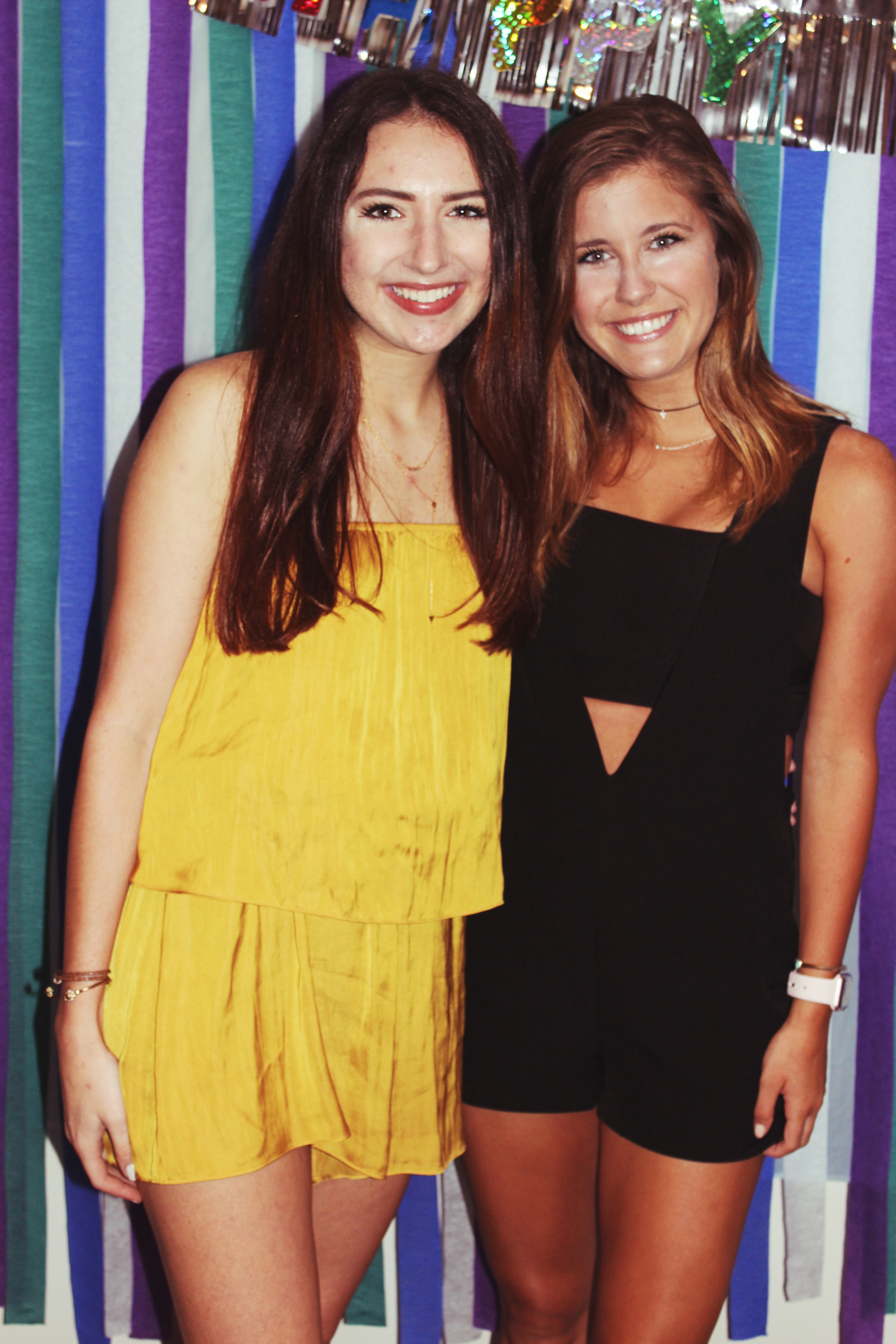 When it's your besties birthday, ya gotta celebrate like there's no tomorrow. We hosted a lil party in honor of Cara at our apartment and of course I took it upon myself to decorate (Photo Booth and all). Man do I have so much fun getting dressed up and going out with my friends! Anyone with me on this?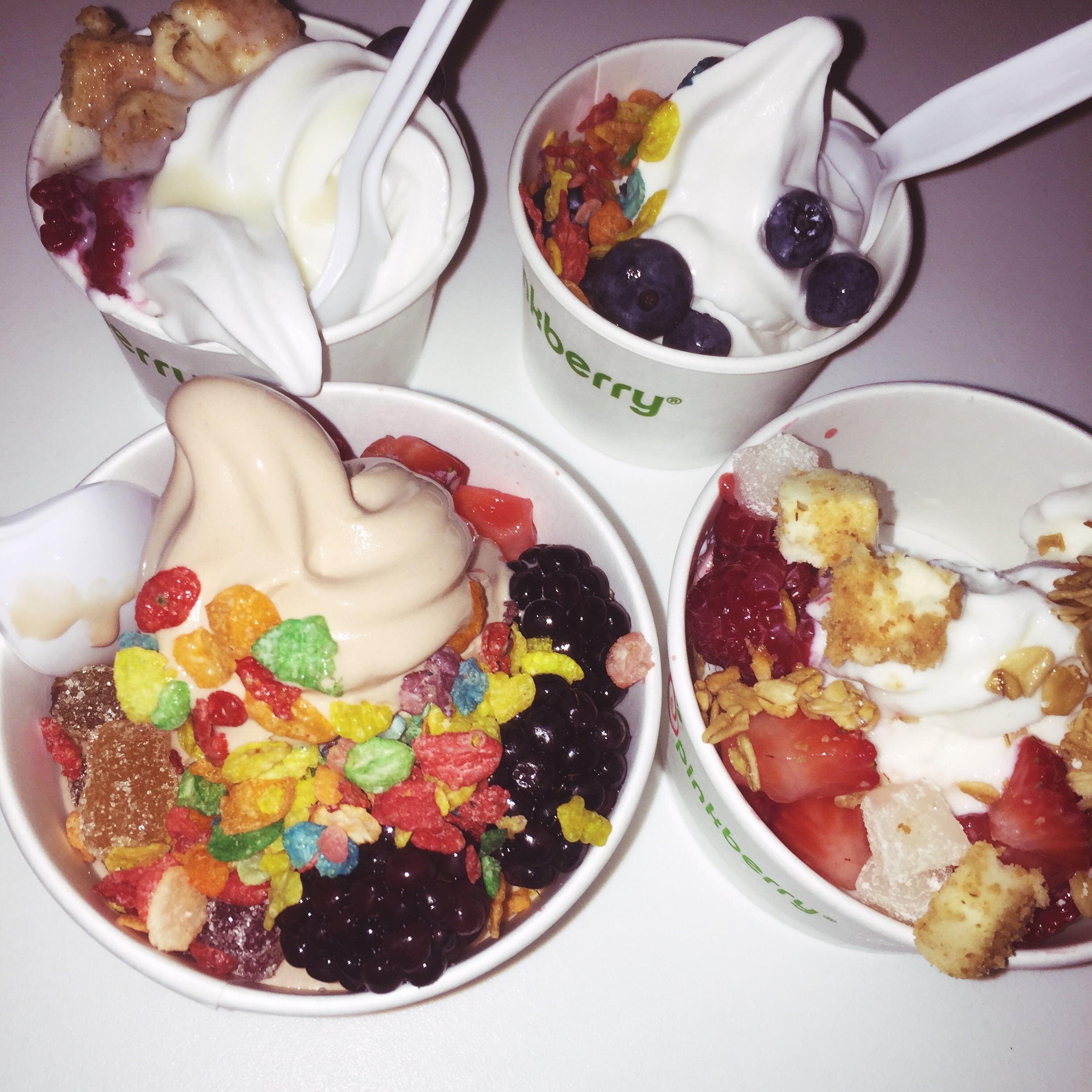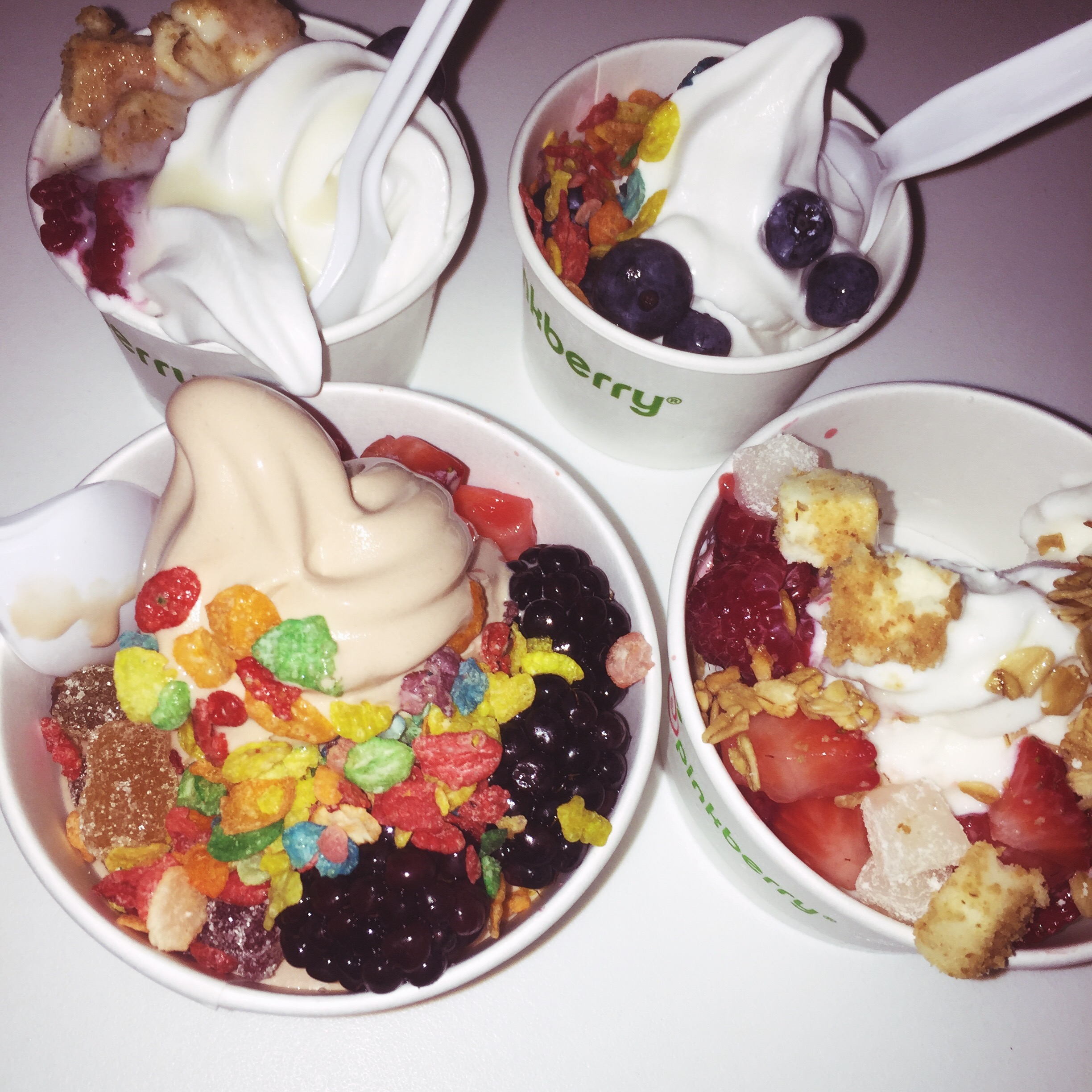 So I was bad a few times this month (I'm talking to you ice cream, cookies, and trail mix with 50000 M&Ms in it) but this time was soooooo worth it. Pinkberry dates when I'm home are a must.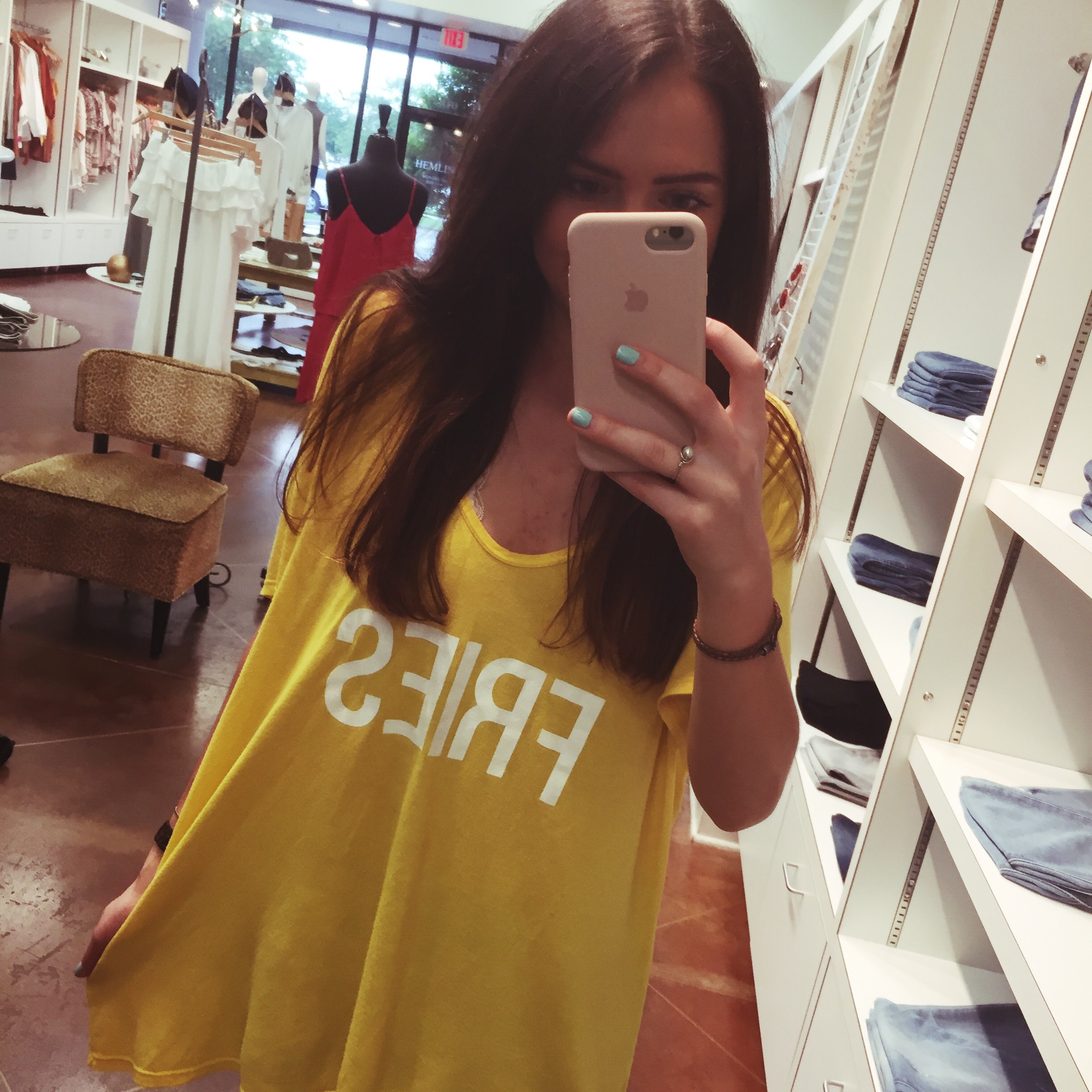 Just checking in to say I'm still obsessed with this t-shirt. Yes, you're reading it correctly, it does say FRIES. And it's stinking comfy. No shame here. You can 100 percent catch me wearing this one every chance I get.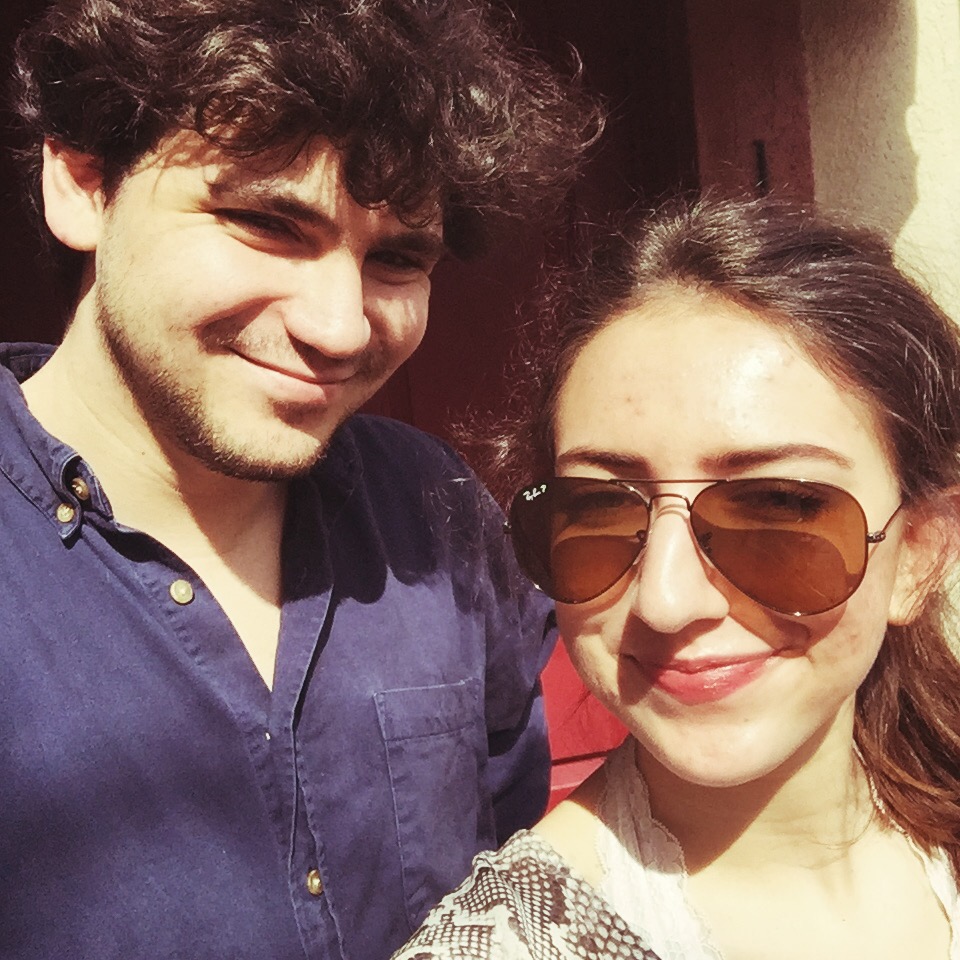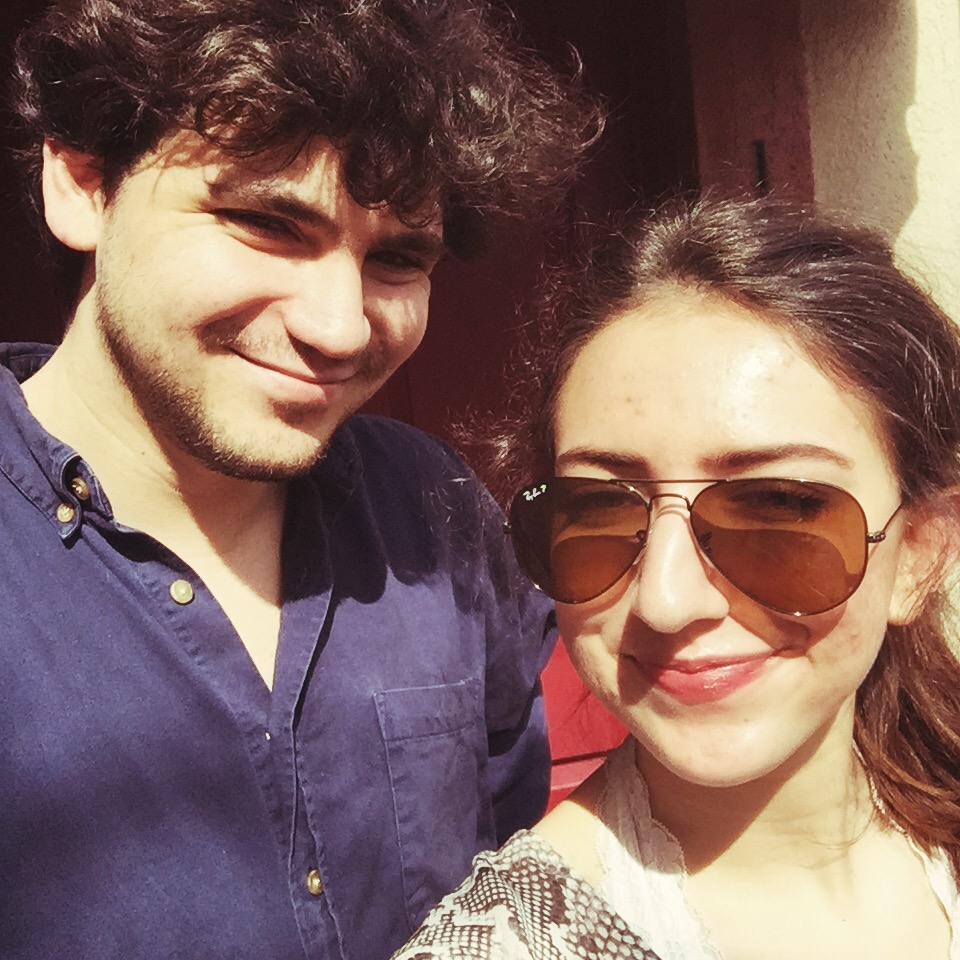 When I have the chance to head to NOLA to see my bestie, I gotta take it! It had literally been forever since we had been able to see each other so we had the best time catching up and gossiping (as always) :-)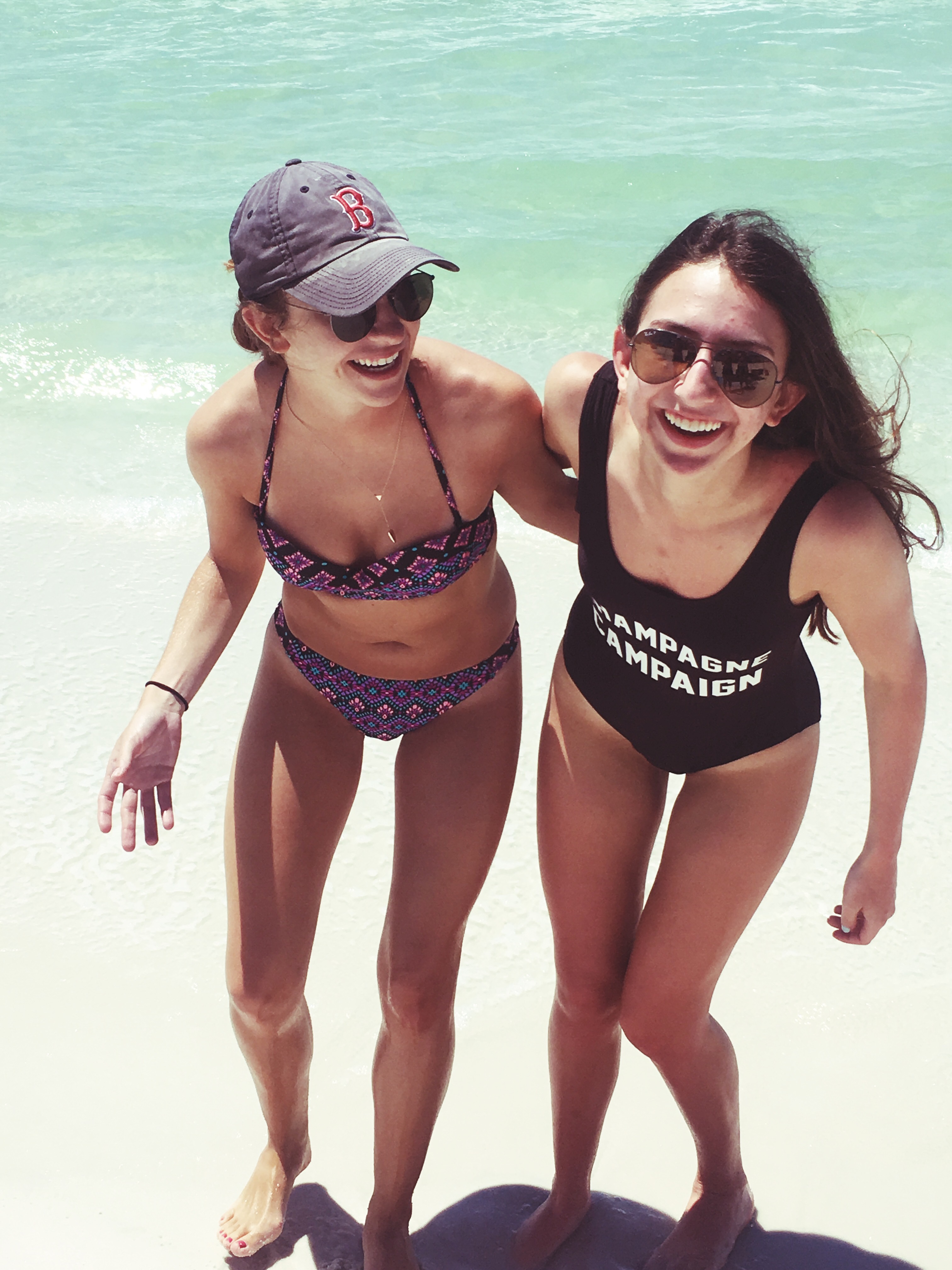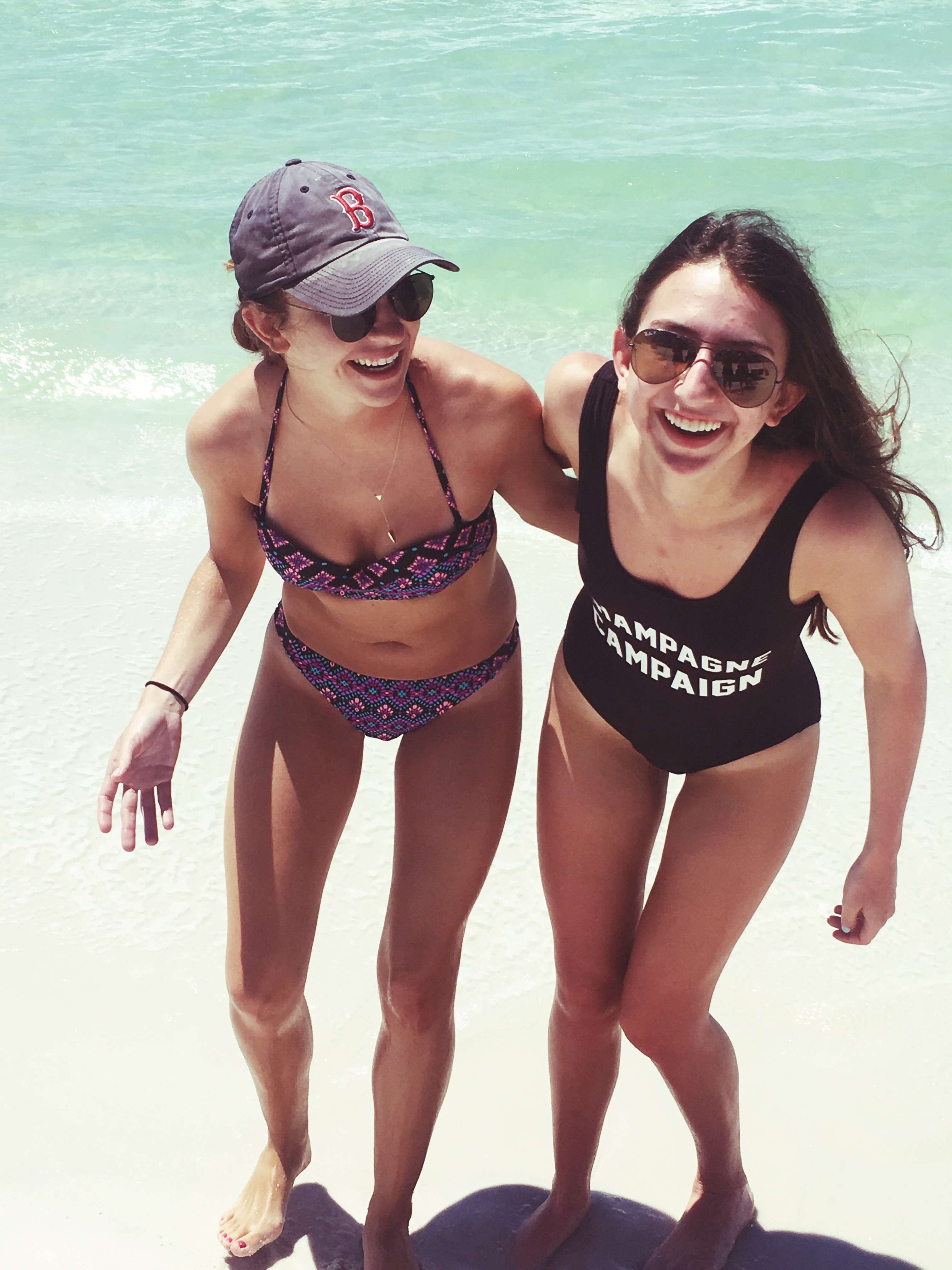 Our family beach trip this year was this week/last weekend but sadly I could only stay for two days. I was in my happy place sitting on the beach reading a nice book. This one piece is so fun and I love wearing it whenever I get the chance (which is rare).
………………………………………………………………………………………………………………………..
My music favorites for this month:
Birthday by Kings of Leon
(Nice to meet you) Anyway by Gavin DeGraw (an old BOP. Listen and you'll love it.)
How not to by Dan + Shay
The Fighter by Keith Urban
My beauty favorites for this month:
I seemed to run out of half the products I own this month, so I went a little crazy on my Ulta run. I'm loving these drugstore gems currently.
I've been lusting after this month:
Superga platforms (I am dying for these… they'll be the perfect class shoe and they're under 100! Too good to be true.)
Free People cropped jeans (Bout to hop on this train with a little apprehension, but nonetheless they'll be so fun for fall.)
Free People thermal (Once again, another find for class. Can you tell I'm ready to go back?)
Kendra Scott earrings (Got these in my RocksBox and I swear I wear them at least 4 times a week. They're the best.)
………………………………………………………………………………………………………………………..
Cheers to August!
Madison