Due to the fact that I'm moving into my dorm this Saturday, I've been so busy this week with packing and running errands to get ready for my dorm. I'm so excited about school! Big changes are coming up. But, I regress. Now onto the post.
Baubles and Baubles and Baubles oh my! I recently ordered the Bauble Bar Cape Town Build Your Own Stack. There was a promo code which took 30% off my order, so each bracelet ended up being around $8. I would've been crazy to pass that up! I'm always looking for statement pieces to add to my collection. If you're in the market for some high quality fashion jewelry, check out Bauble Bar!
Here's a peek at my order.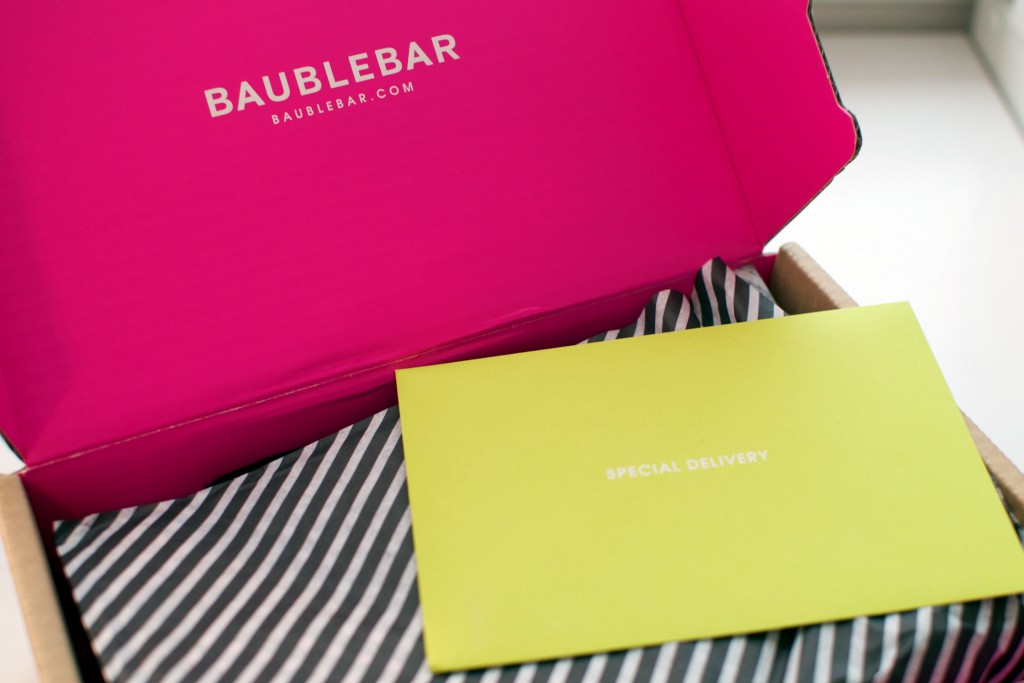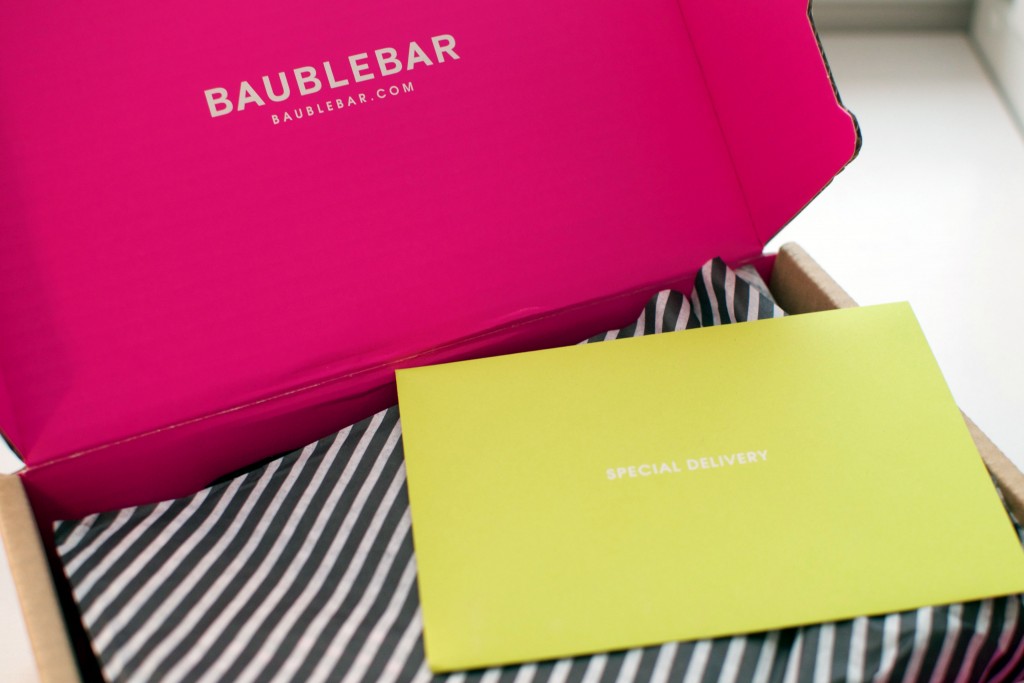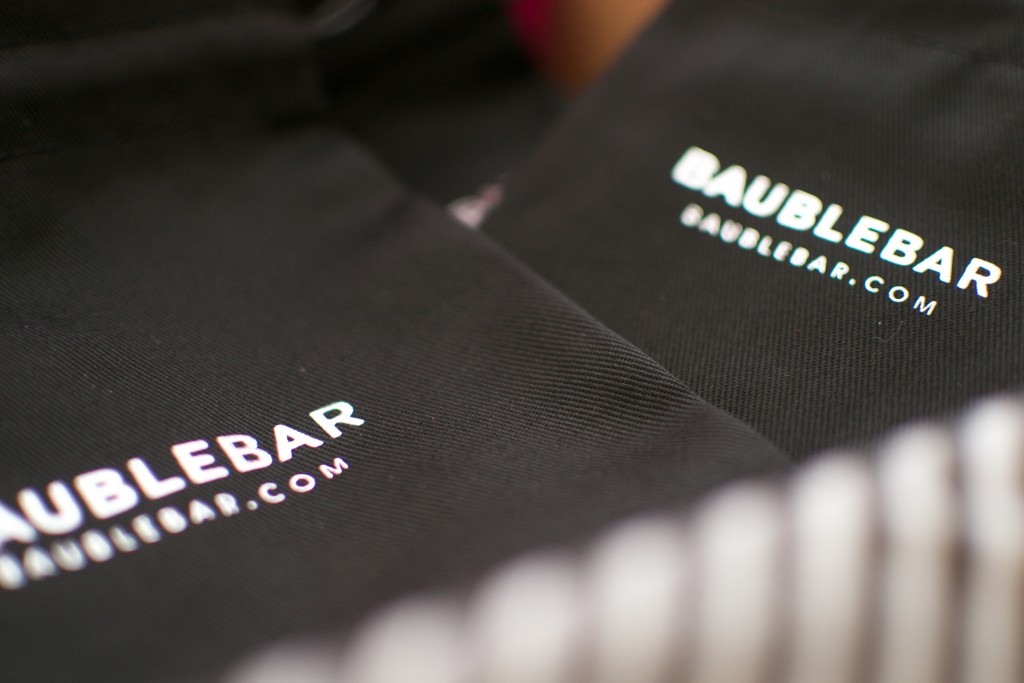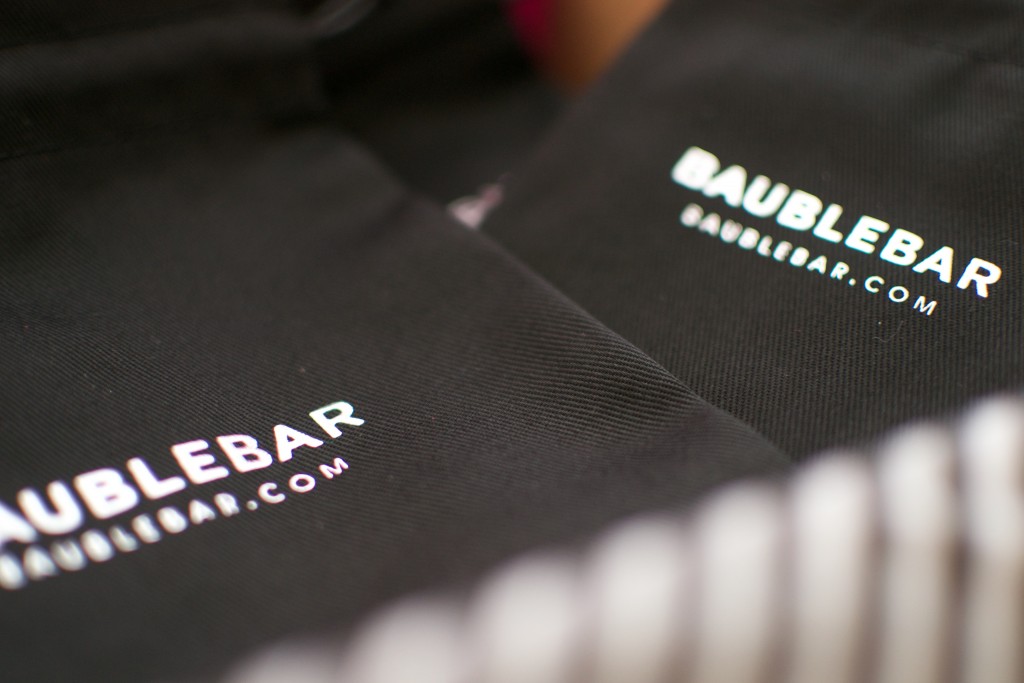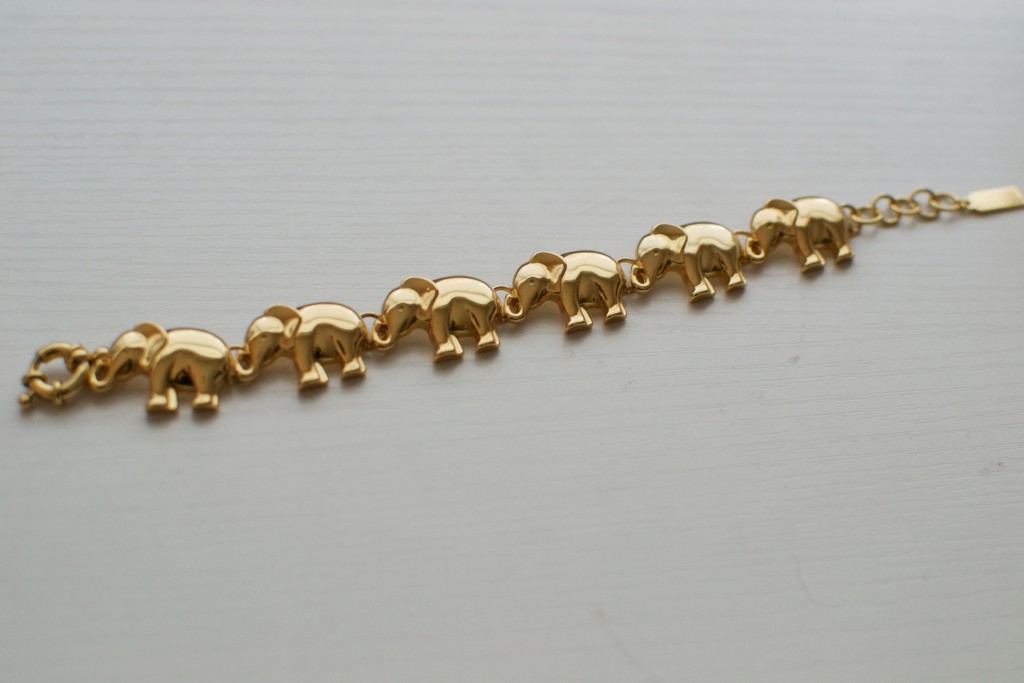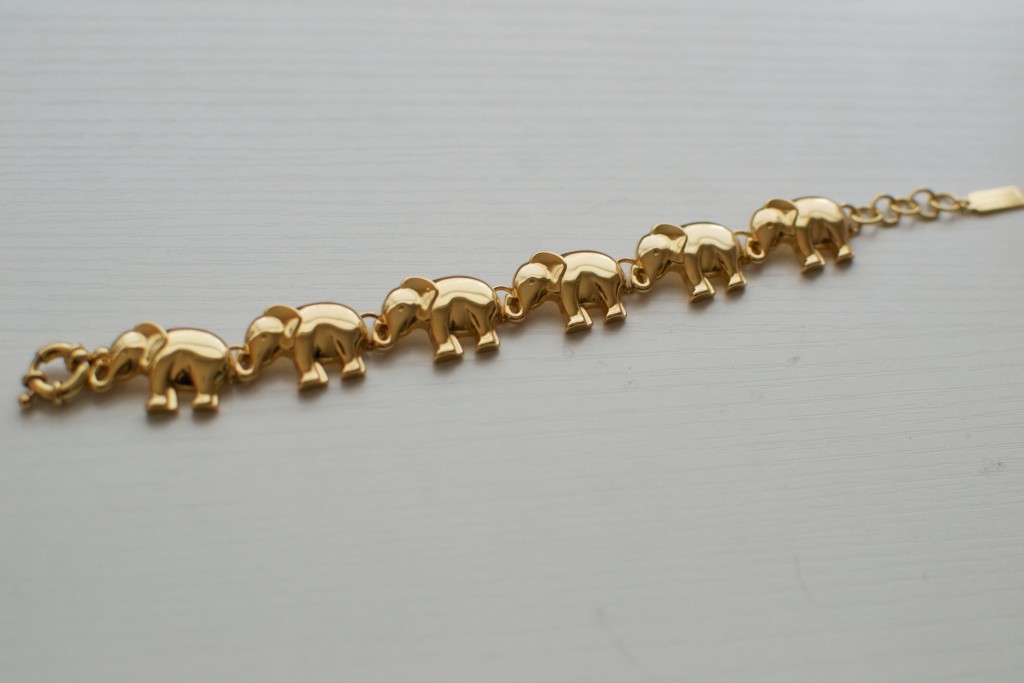 Gold Elephant Chain Bracelet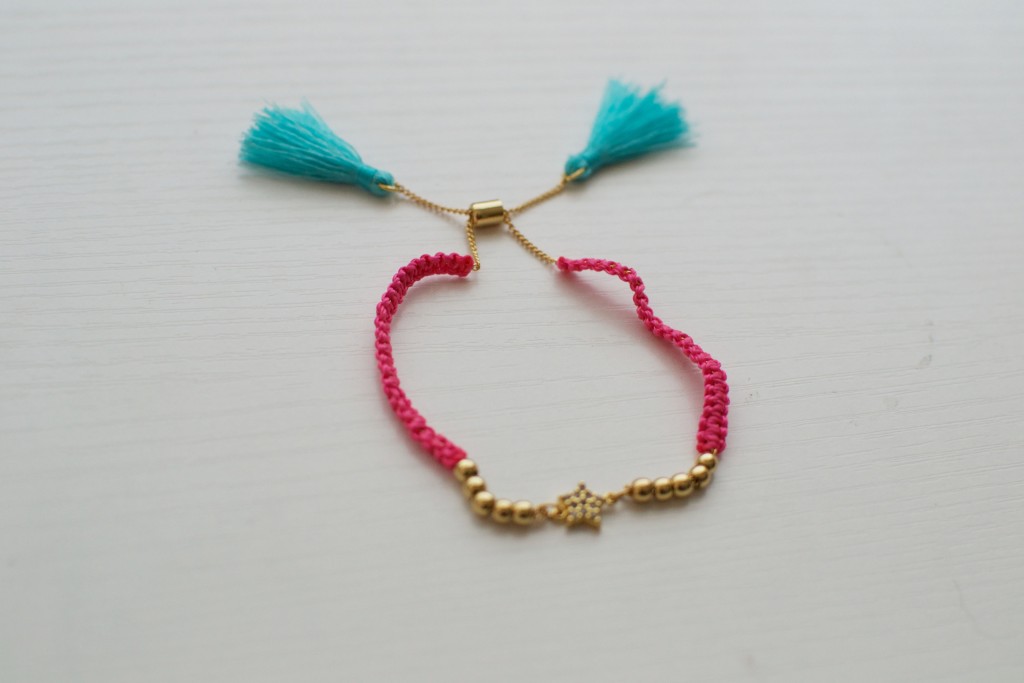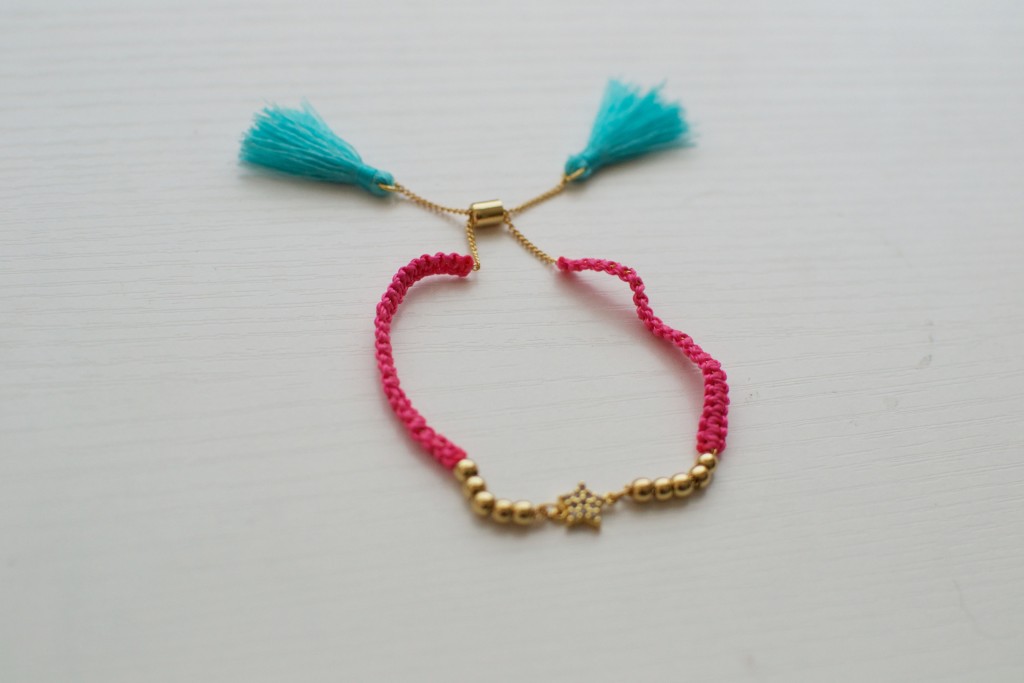 Twinkle Pull Bracelet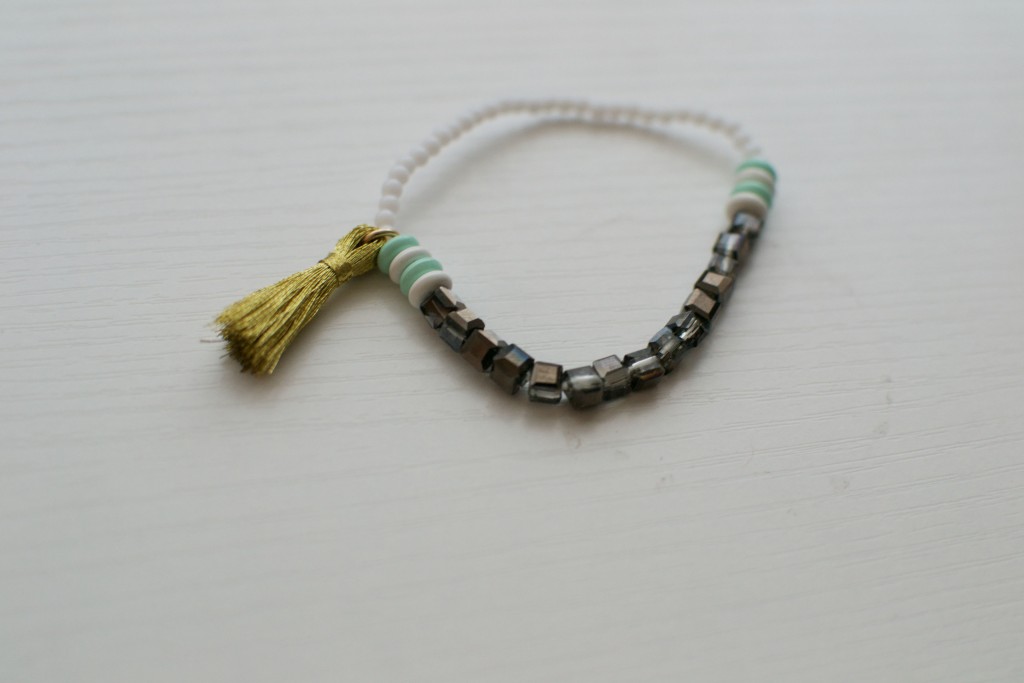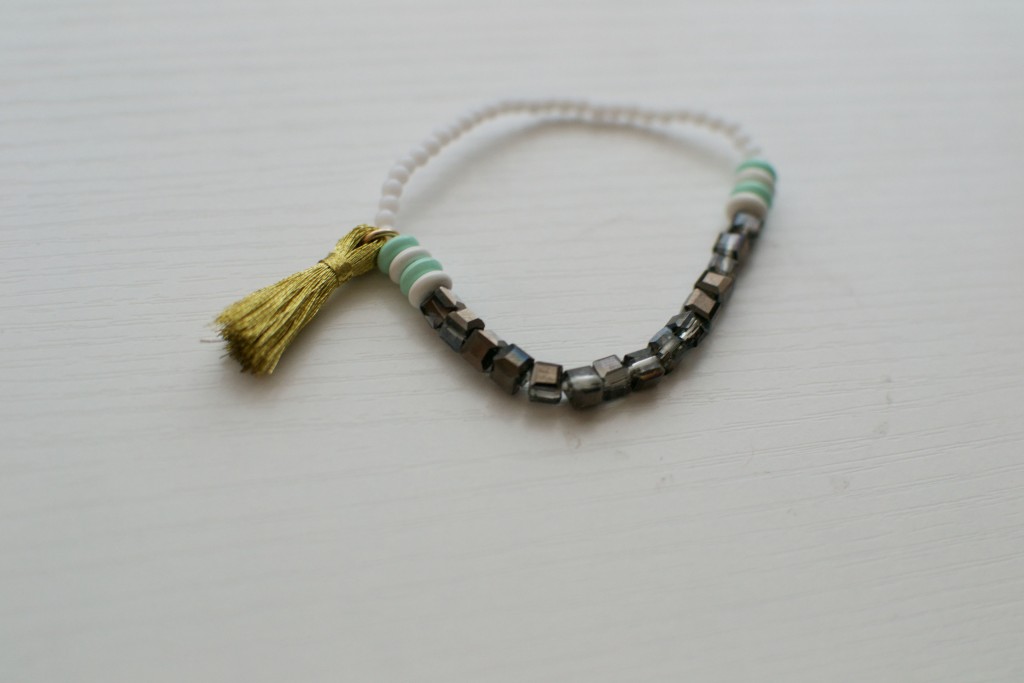 Sao Paolo Tassel Bracelet-Metallic Gold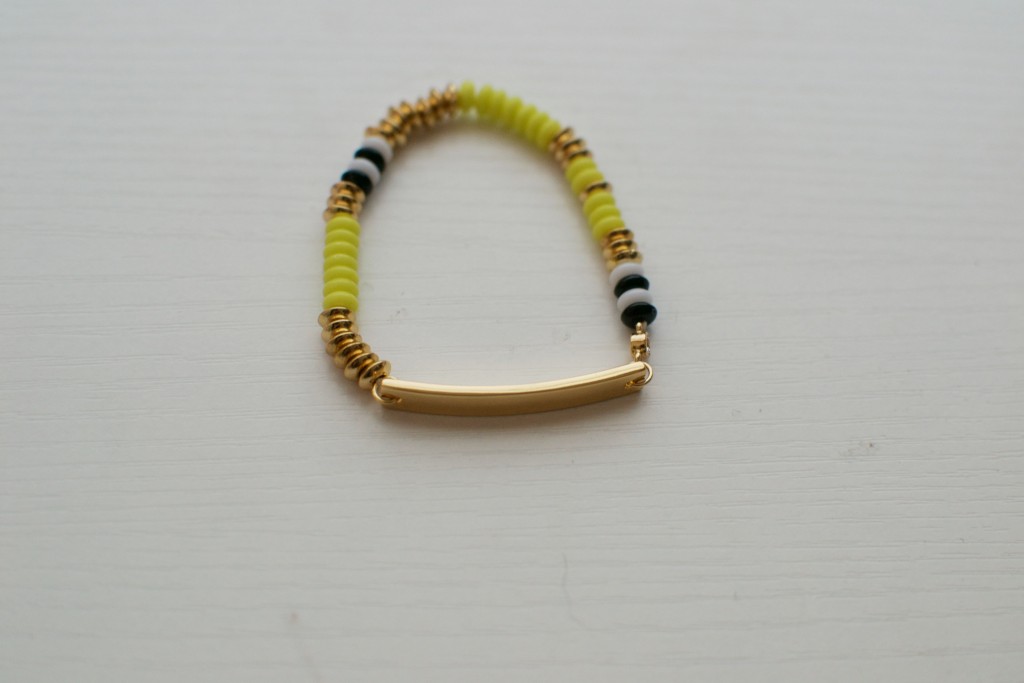 Chiquita Bracelet- Gold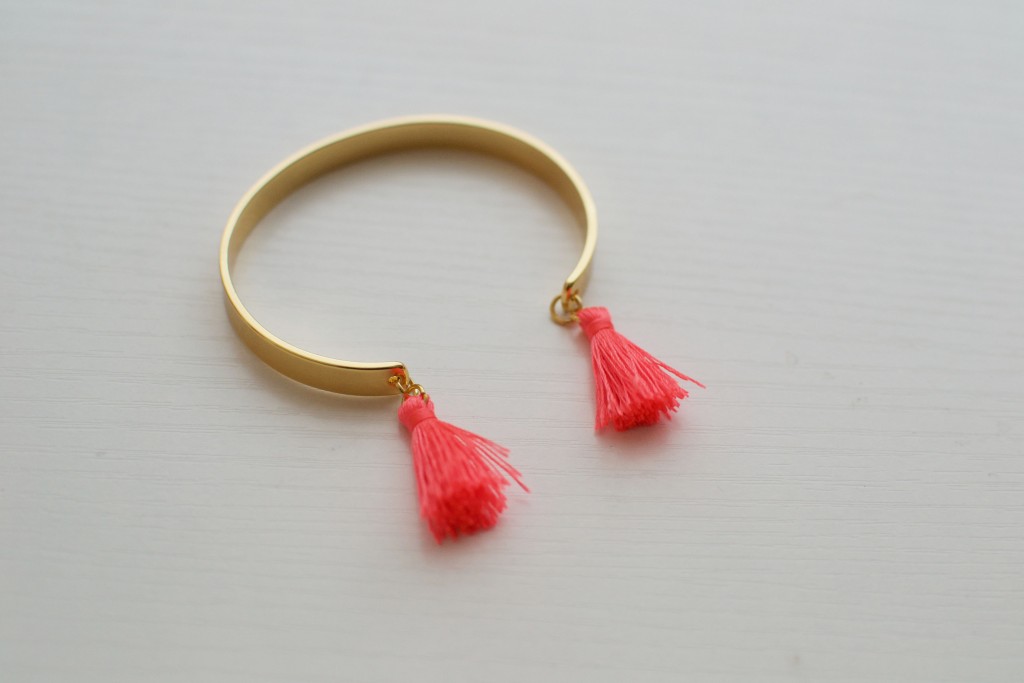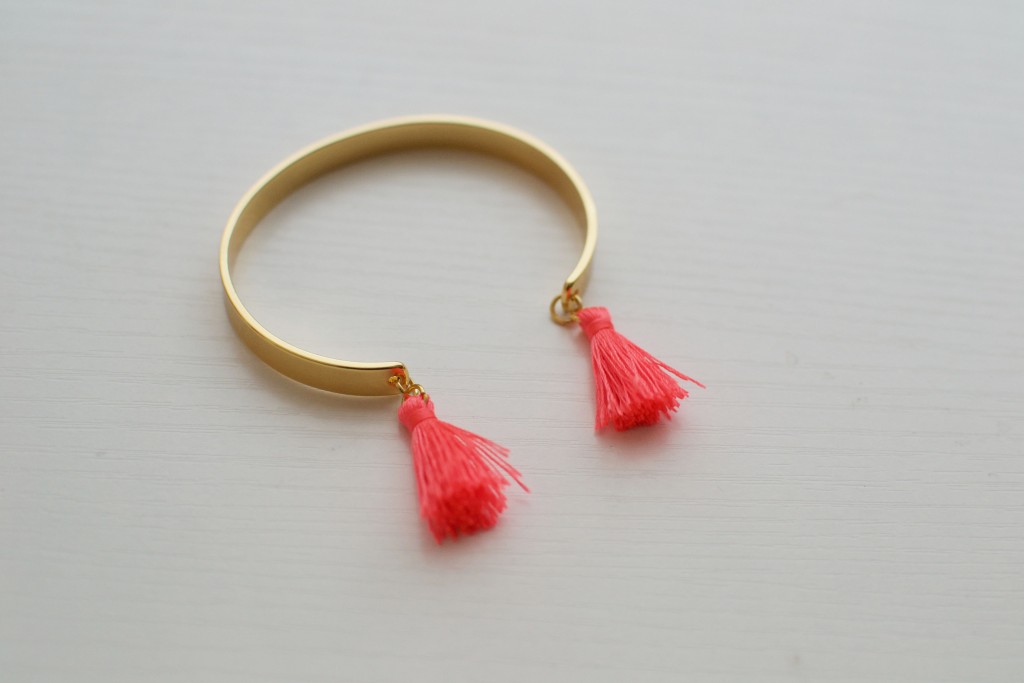 Flossy Tassel Cuff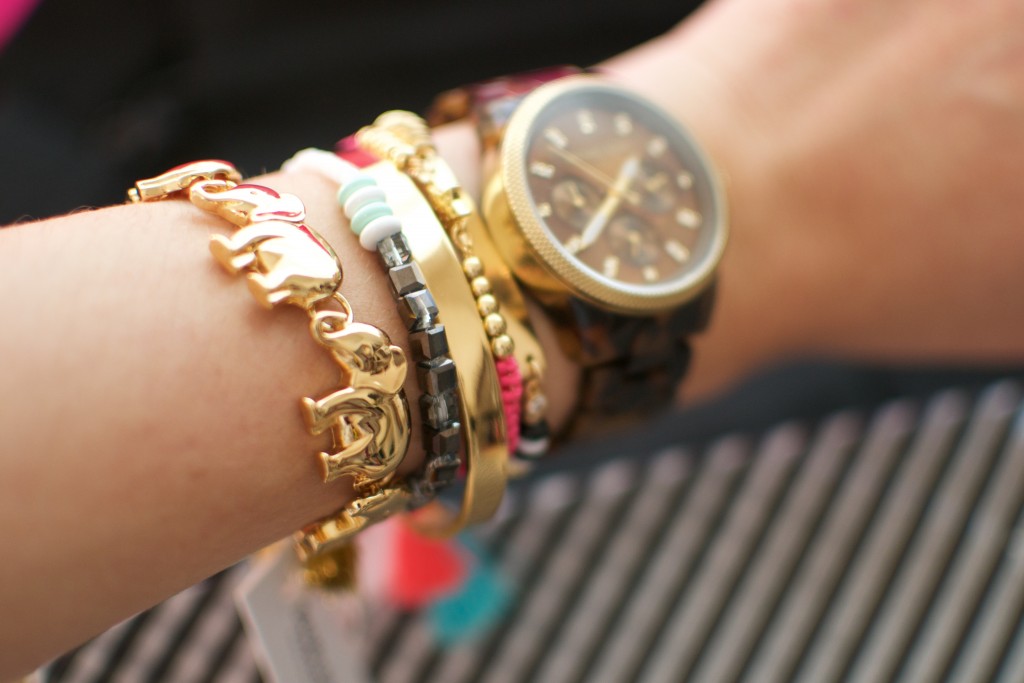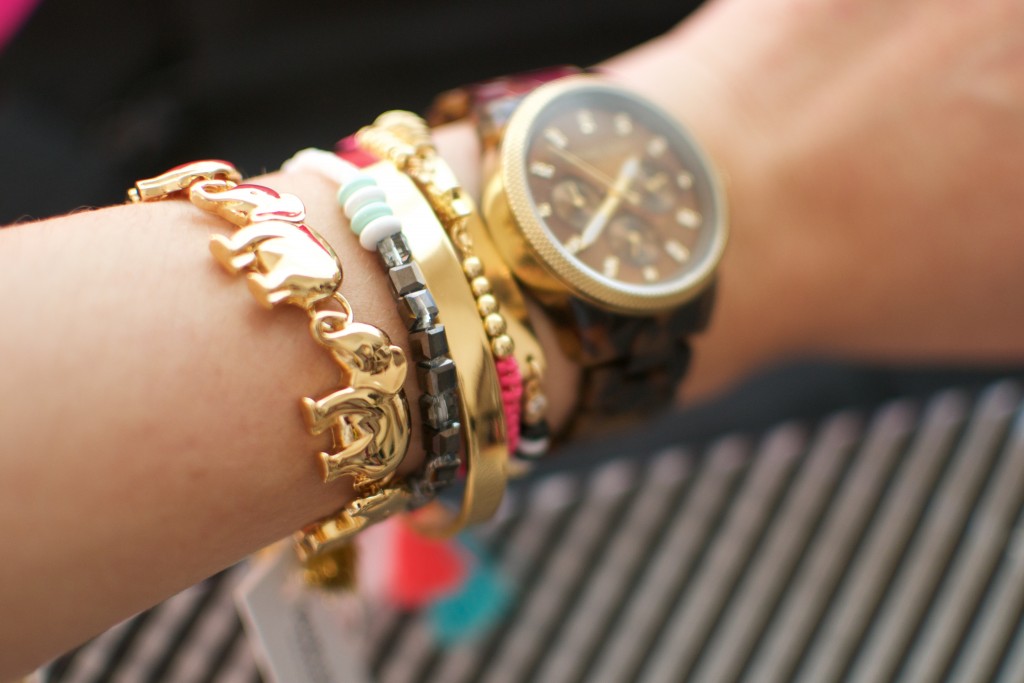 My Cape Town stack feat. MK Sport Watch in Tortoise
Do y'all own any statement bracelets? Let me know in the comments below!