There is nothin like a quick and easy hairstyle that'll last for DAYS. Like, really nothing better. I'm here to share with you my secrets to my favorite waves (that I honestly wear year round) that are perfect for summer!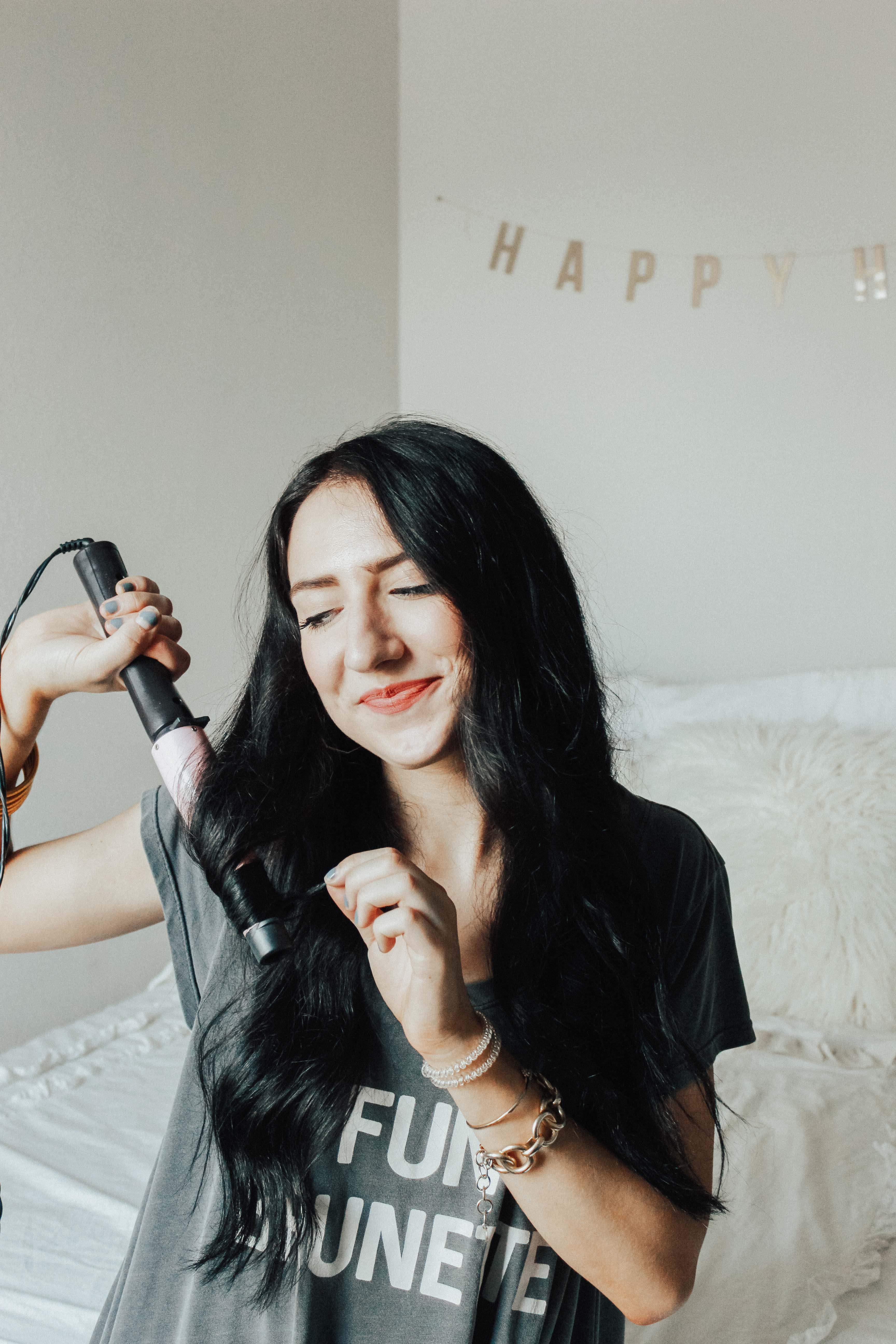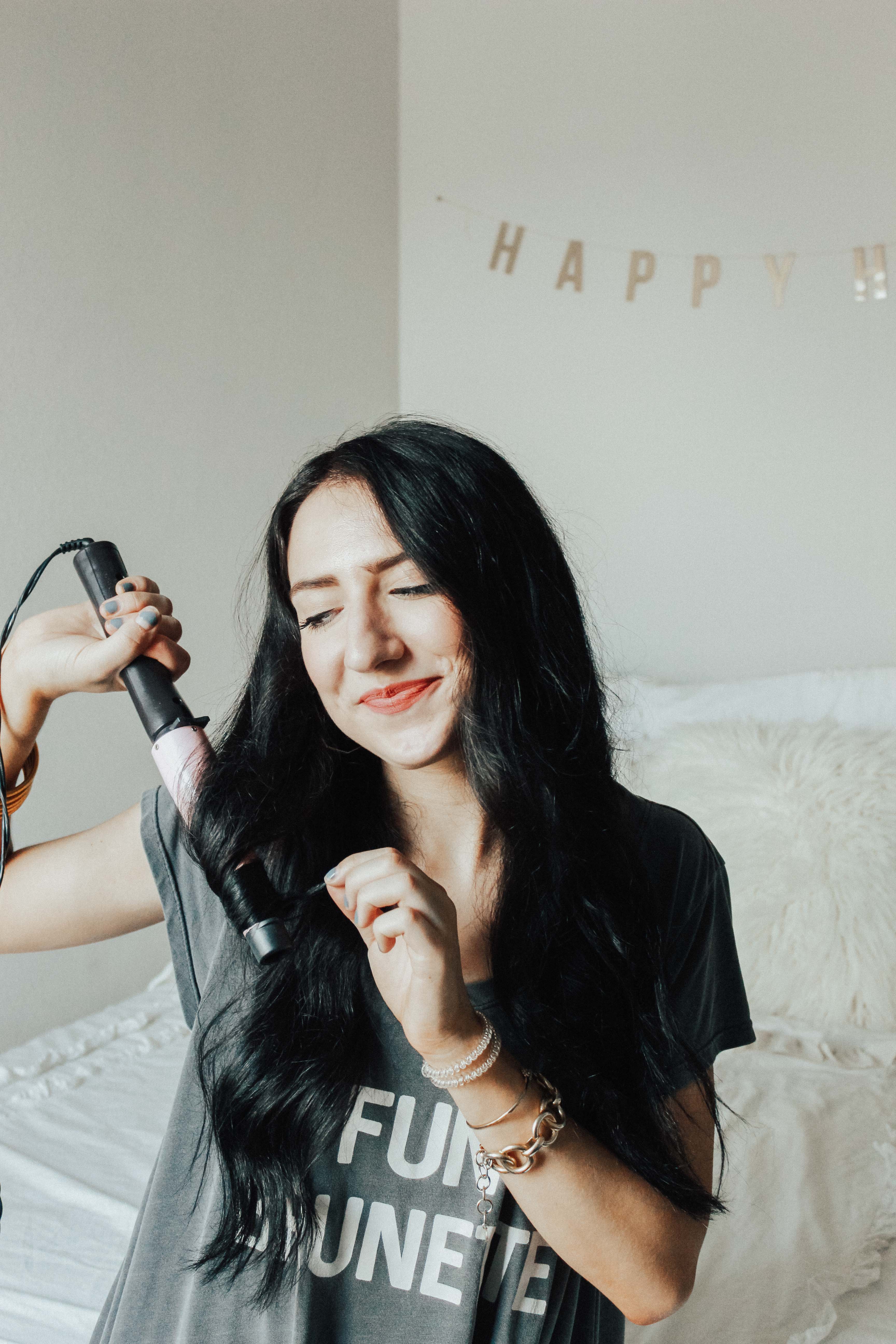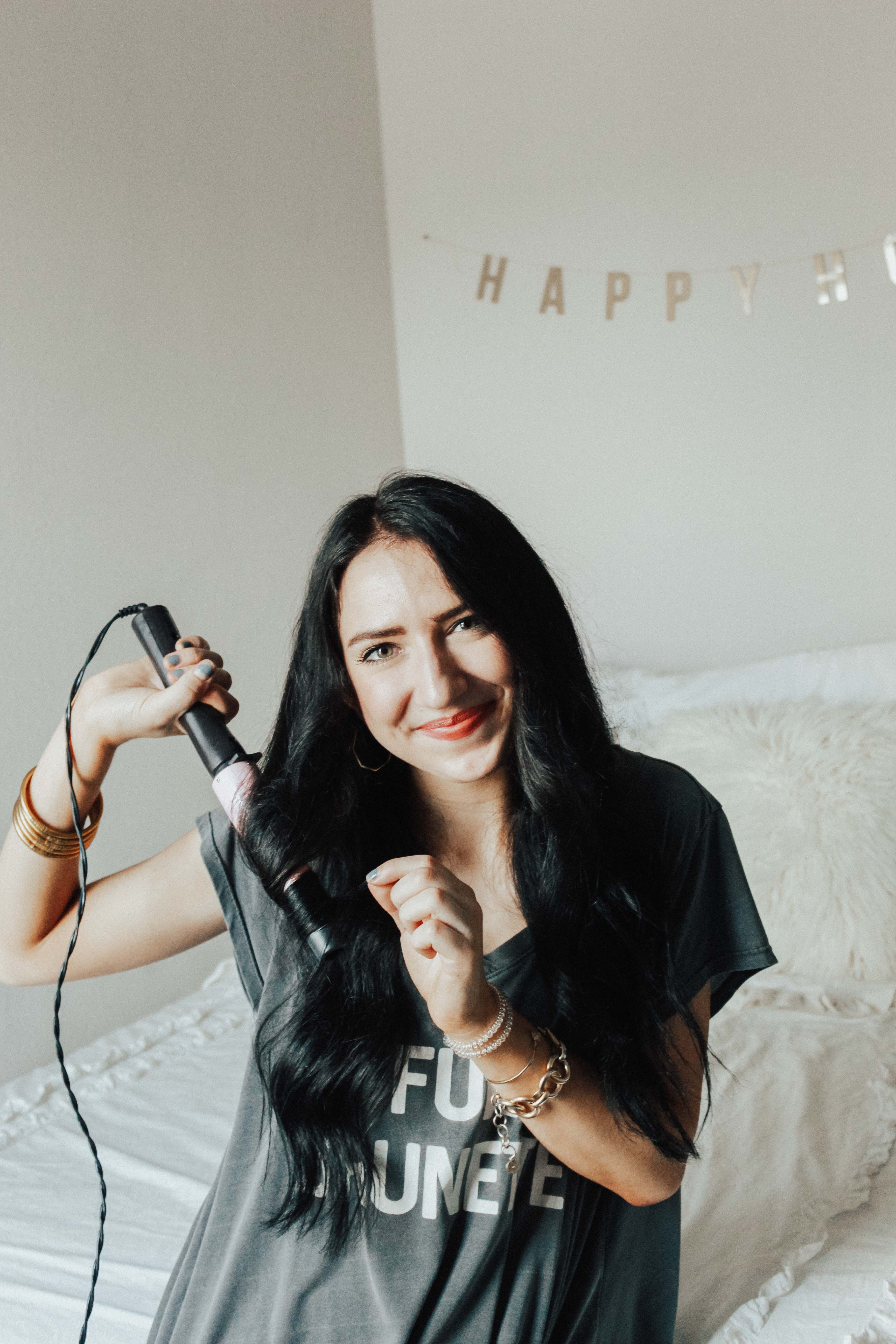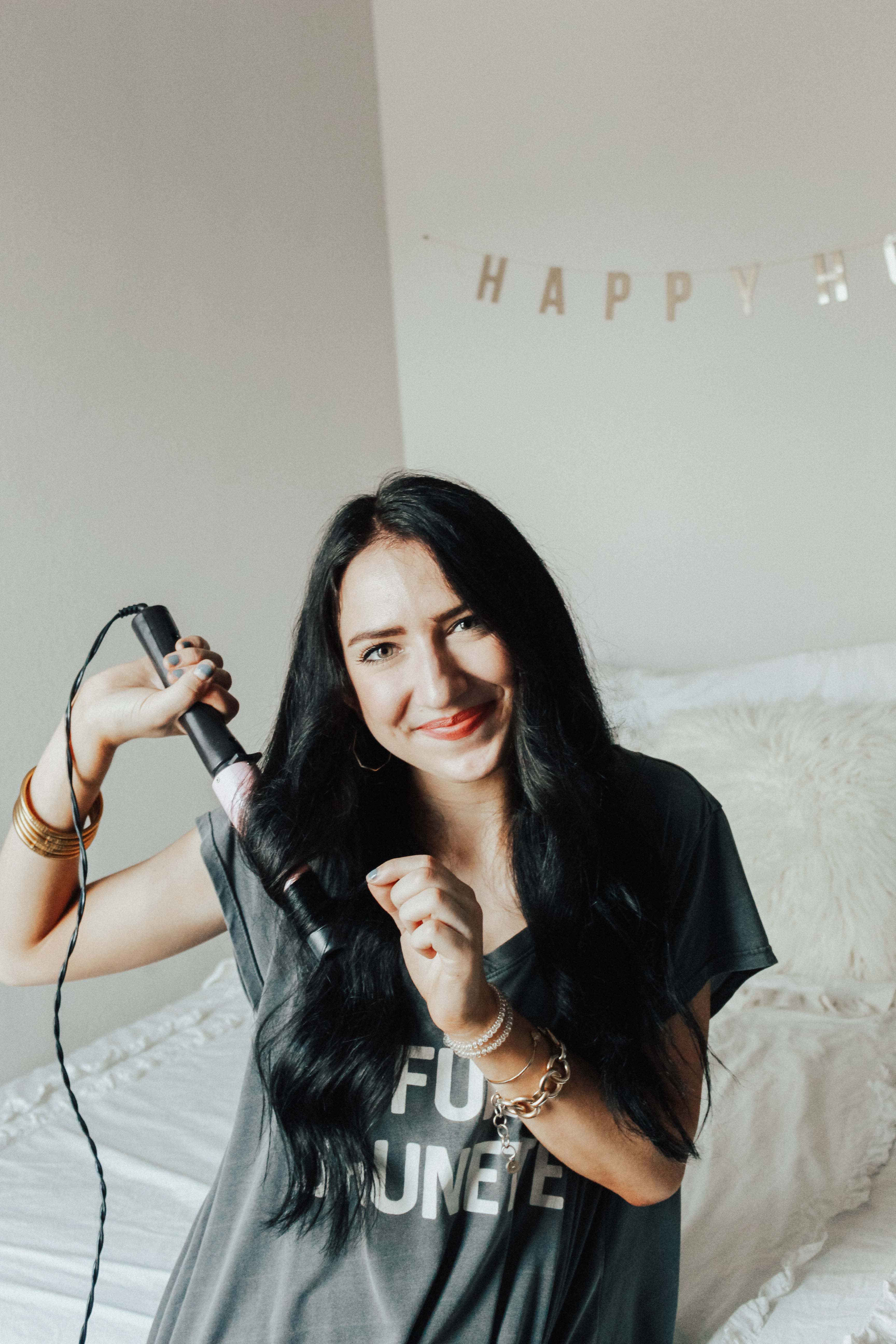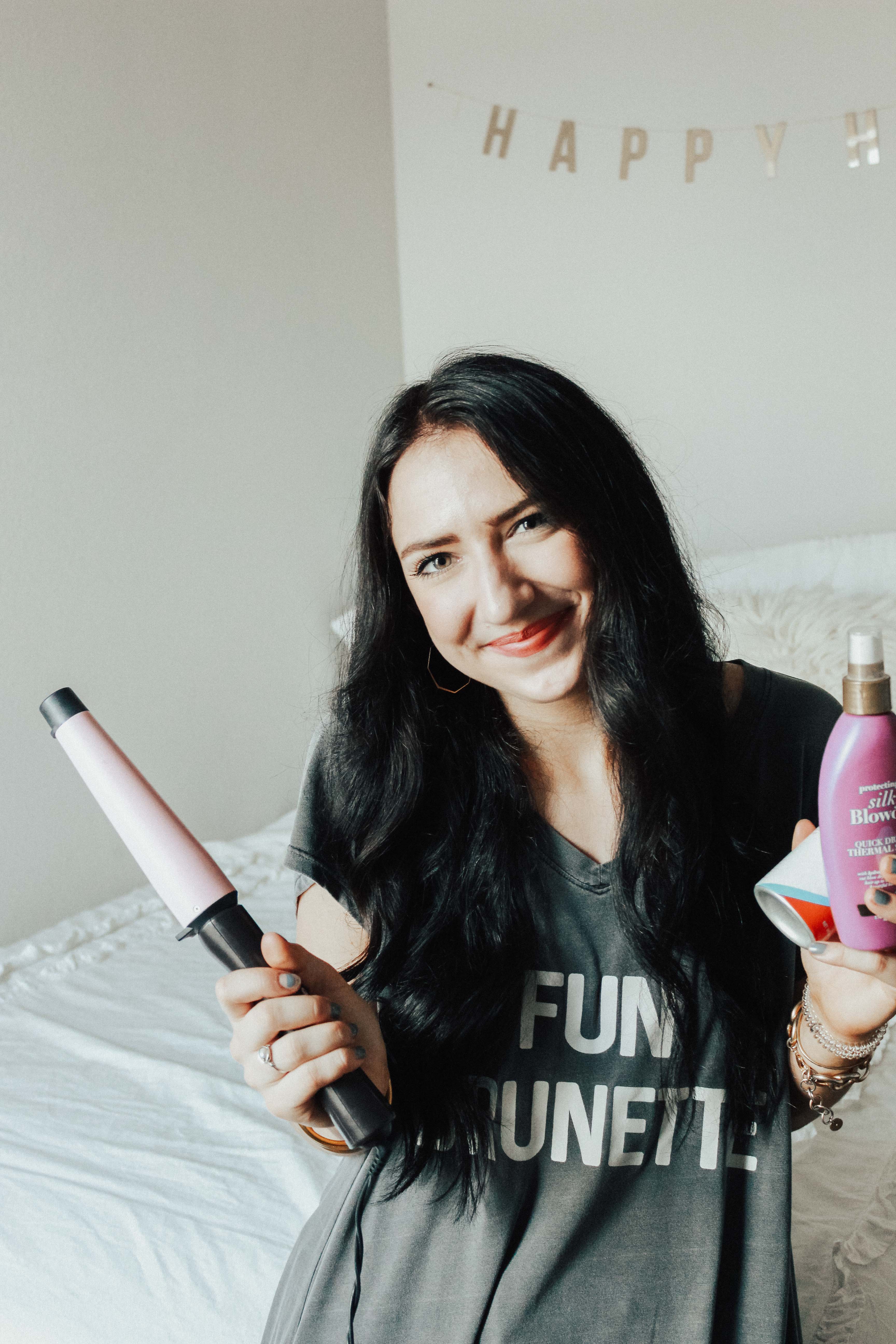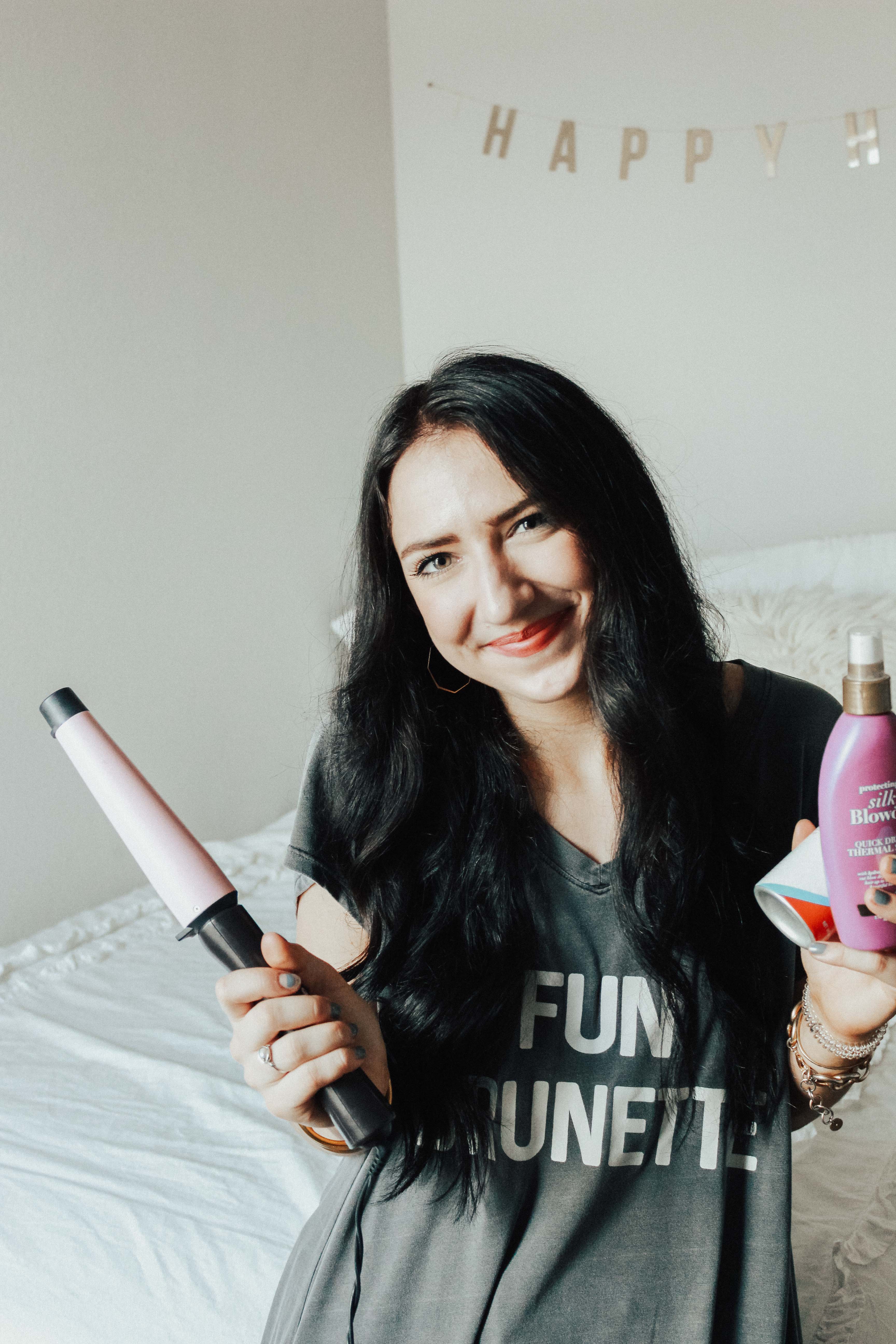 first things first
If you can start on dirty hair, it's probably best because if your hair is anything like mine it'll hold much better when it's got a little grit to it! If your hair is clean, that'll do too! Before I start I'll spritz some heat protectant on the ends of my hair. This one is my recent fave and it smells amazing! Then I'll brush it through just to make sure it's evenly distributed!
heat things up
I'll then heat up my wand to a few heat settings below the hottest (I used to go all the way up but I'm trying to save my poor hair so medium heat it is). My wand is tried and TRUE, y'all. It's under $30 and it's lasted me 6 years now! Trust me, this baby's got ya if you're in the market for a good wand. The barrel is a 1″-1 1/4″ so it's the perfect size for creating waves. For this look in particular I split my hair in half and work from the back to the front. I normally end up doing 4 chunks/waves on each side. This is what'll give ya that beach messy look! I hold the wand with the smallest side facing down and wrap my hair around the wand away from my face. Some people alternate away and towards but I like all of my curls to be away so that's just what I do.  Also be sure to leave the ends out a bit to create that messier look!
let set and then style
Once I've held the hair around the barrel for around 10 seconds, I let the chunk of hair into the palm of my hand and press it into my head to set the wave. Sounds weird but I swear it works?! My hair has a hard time staying, so I don't touch my hair until it's cooled. Then I'll shake it out, run my fingers through it and play with it until it's to the look I want! If you want to add more texture I love either of these sprays (one or two).
Aaaaannnnnnnddddd voila! You've got beauty summery waves that'll last ya days!
Normally the next morning I'll run my fingers through the waves and restyle them a bit and then spray some more texture spray or hairspray to hold. They normally last me until I wash my hair next (which now is around every 3 days).
PS: do y'all like the dark hair? I've been dying it consistently this year and I LOOOOVEE it dark!