OK TODAY IS TOO EXCITING BECAUSE THIS TOP IS AMAZING. Pink. Puff sleeves. What more can you want?! No joke three ladies at the grocery store asked me where my top was from. That's how you know it's a good one! Let's dive right into it and discuss my new favorite trend: puff sleeves.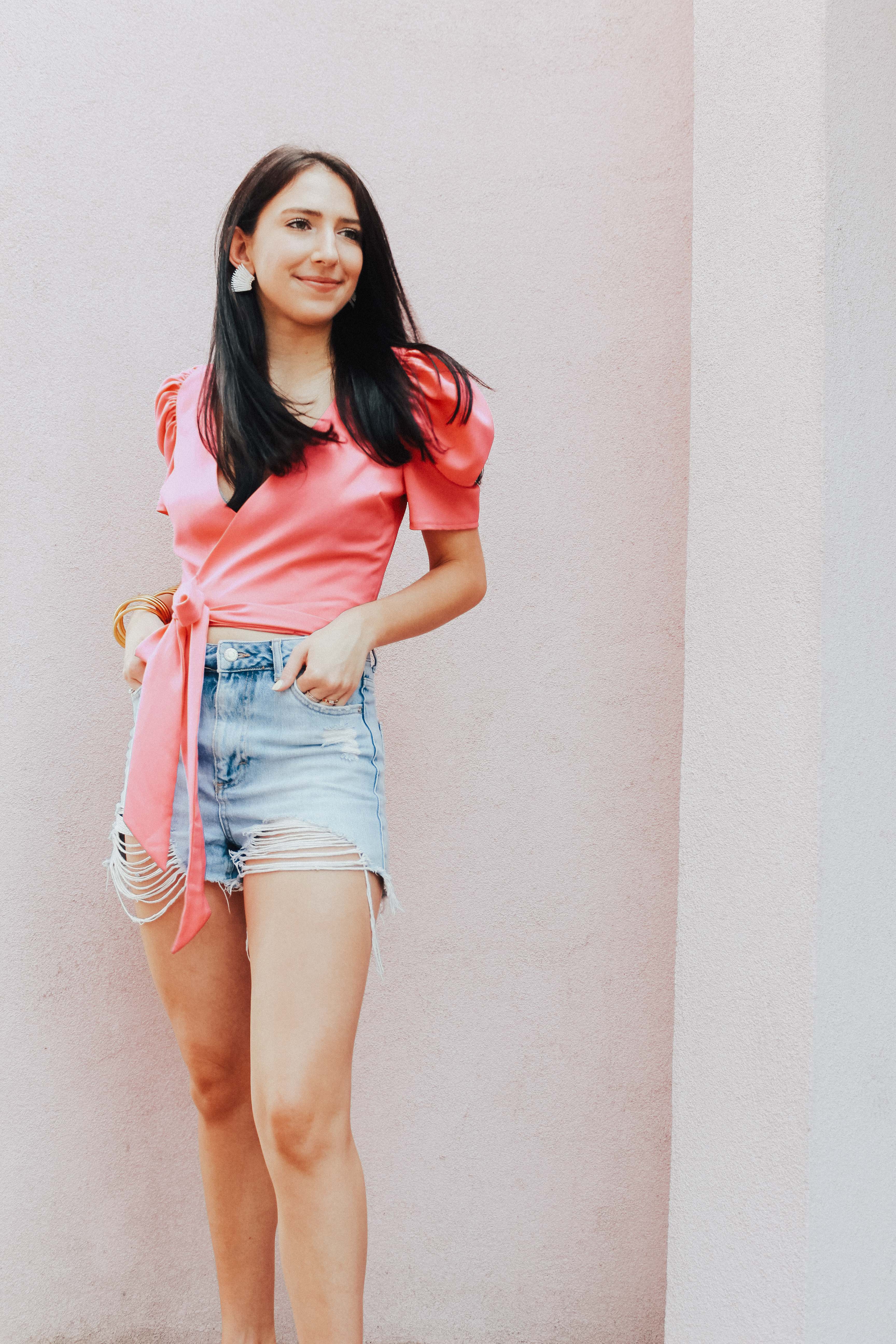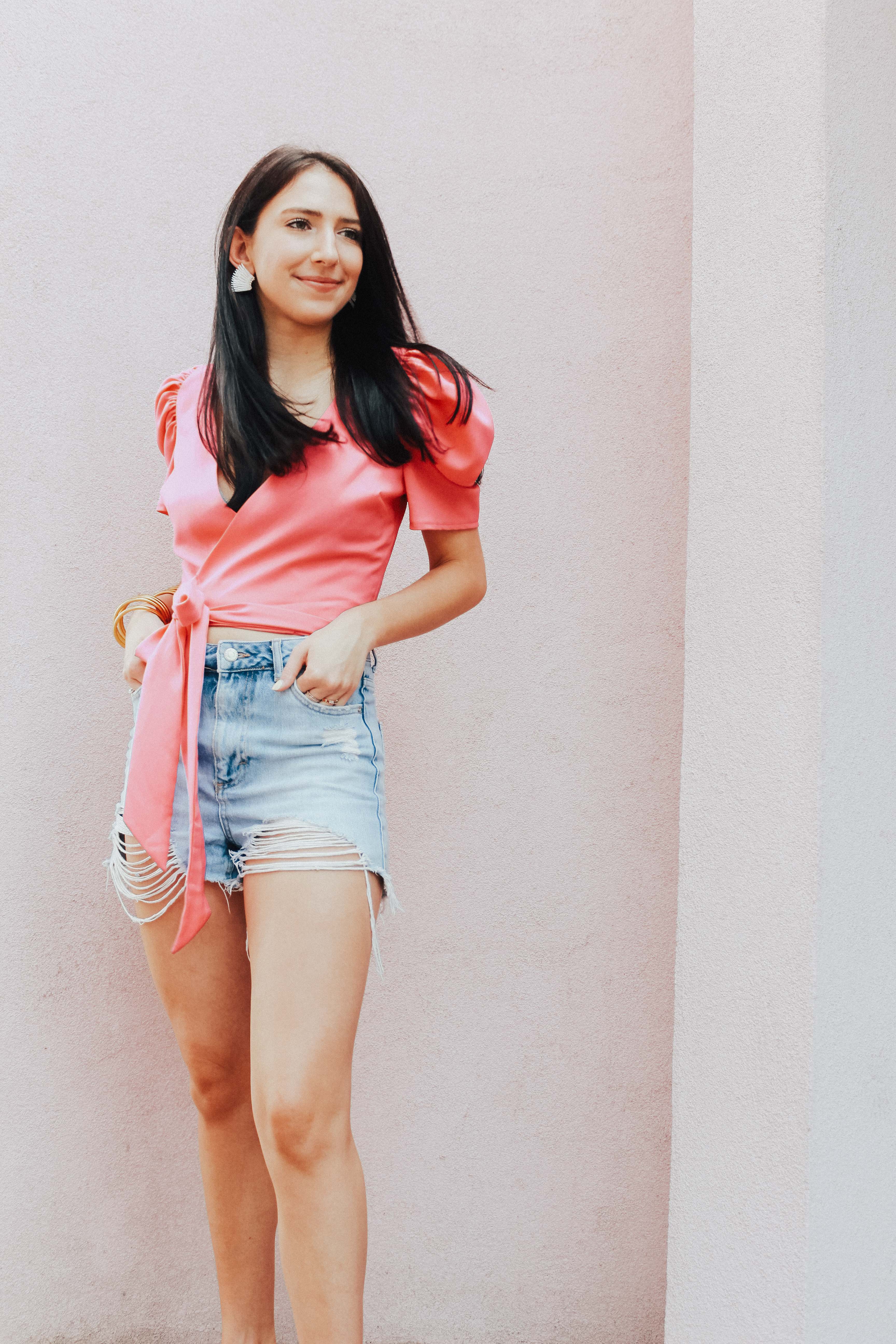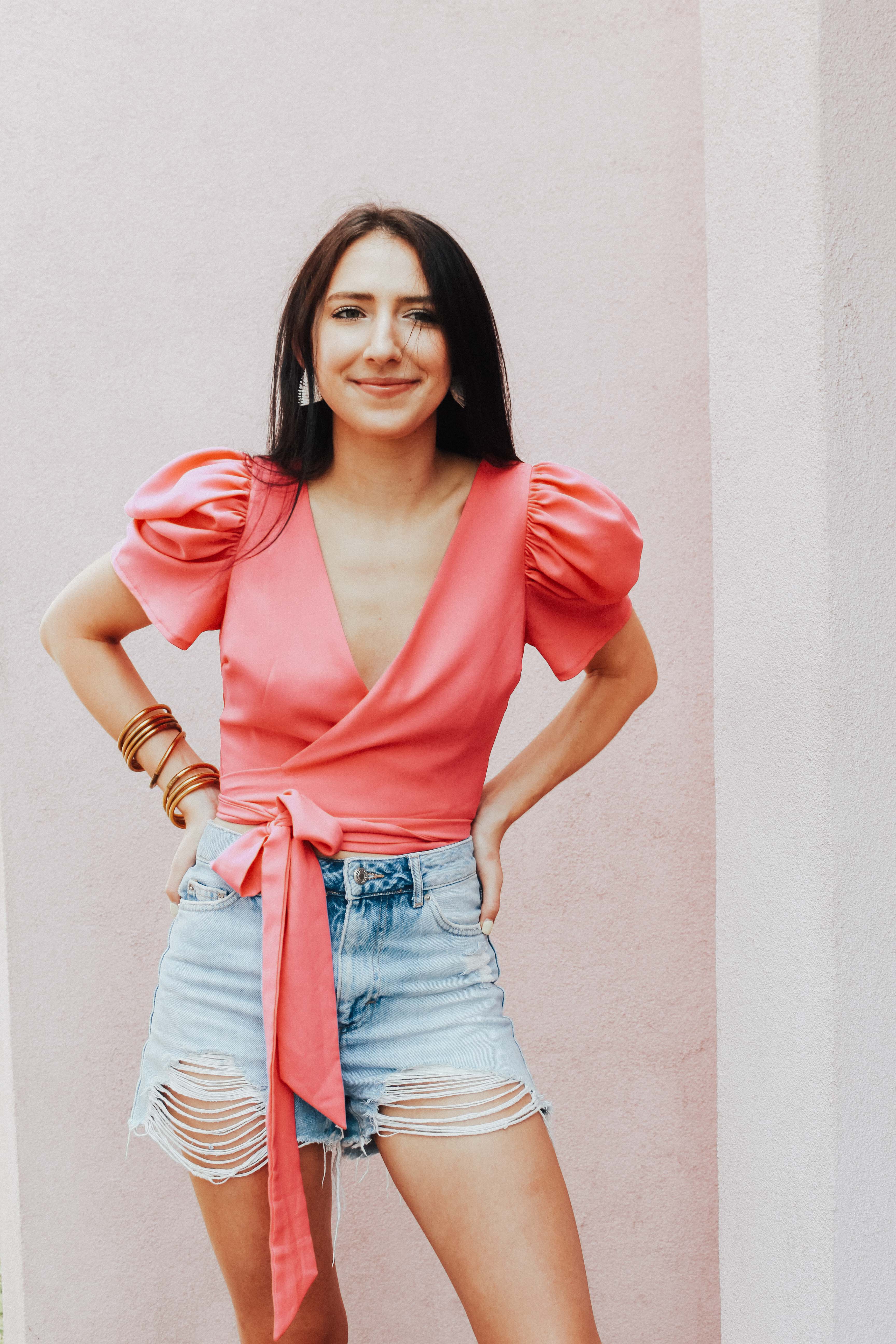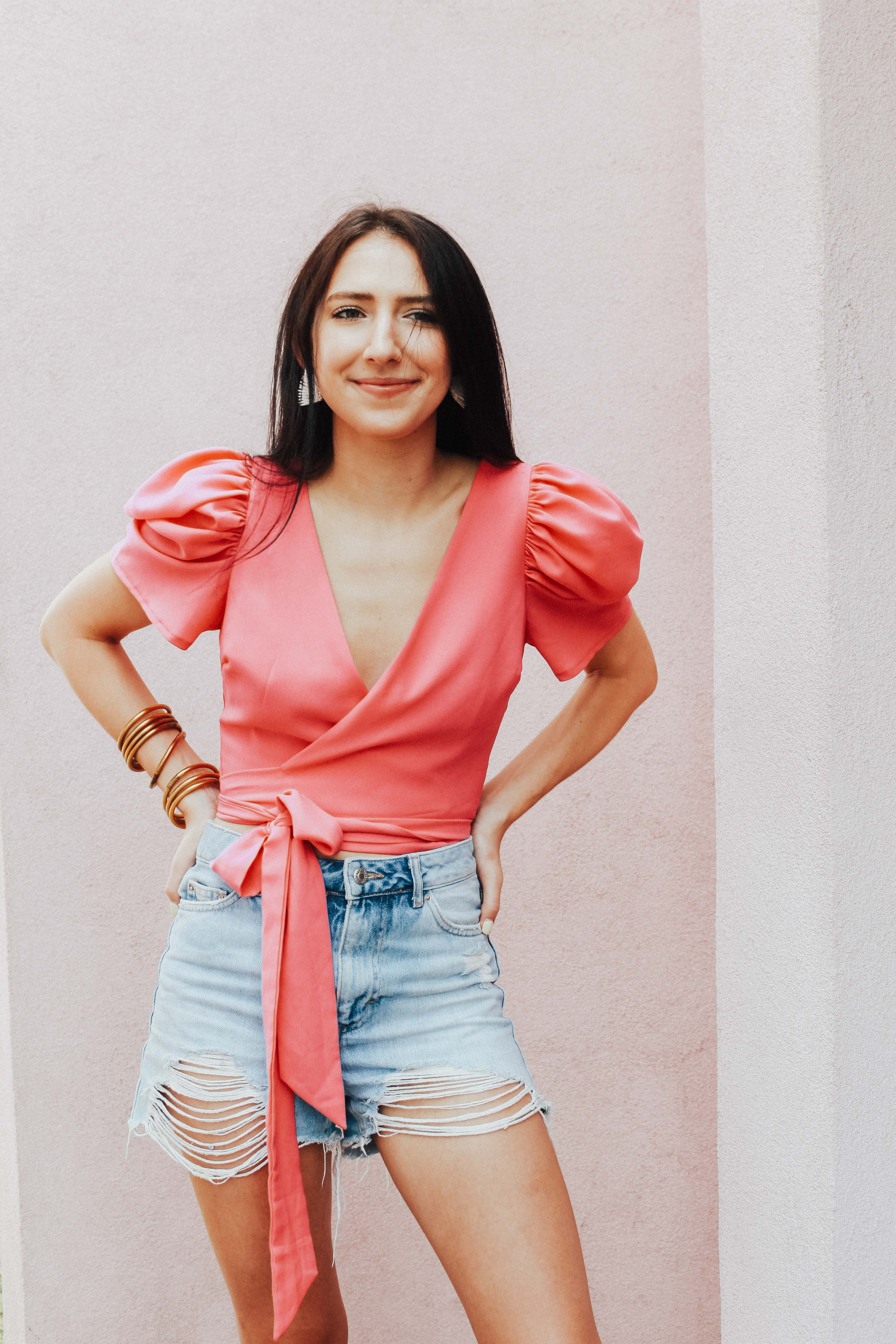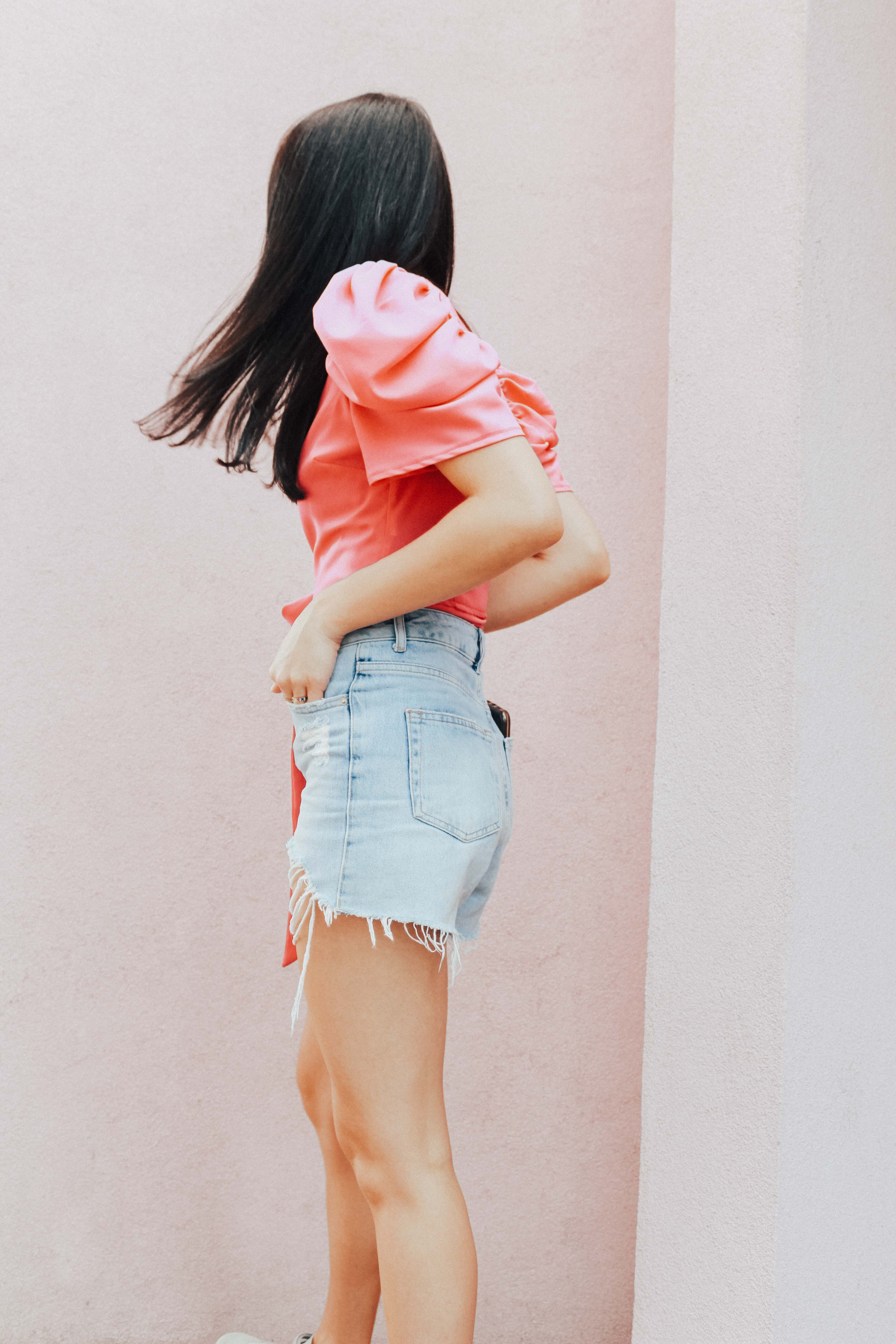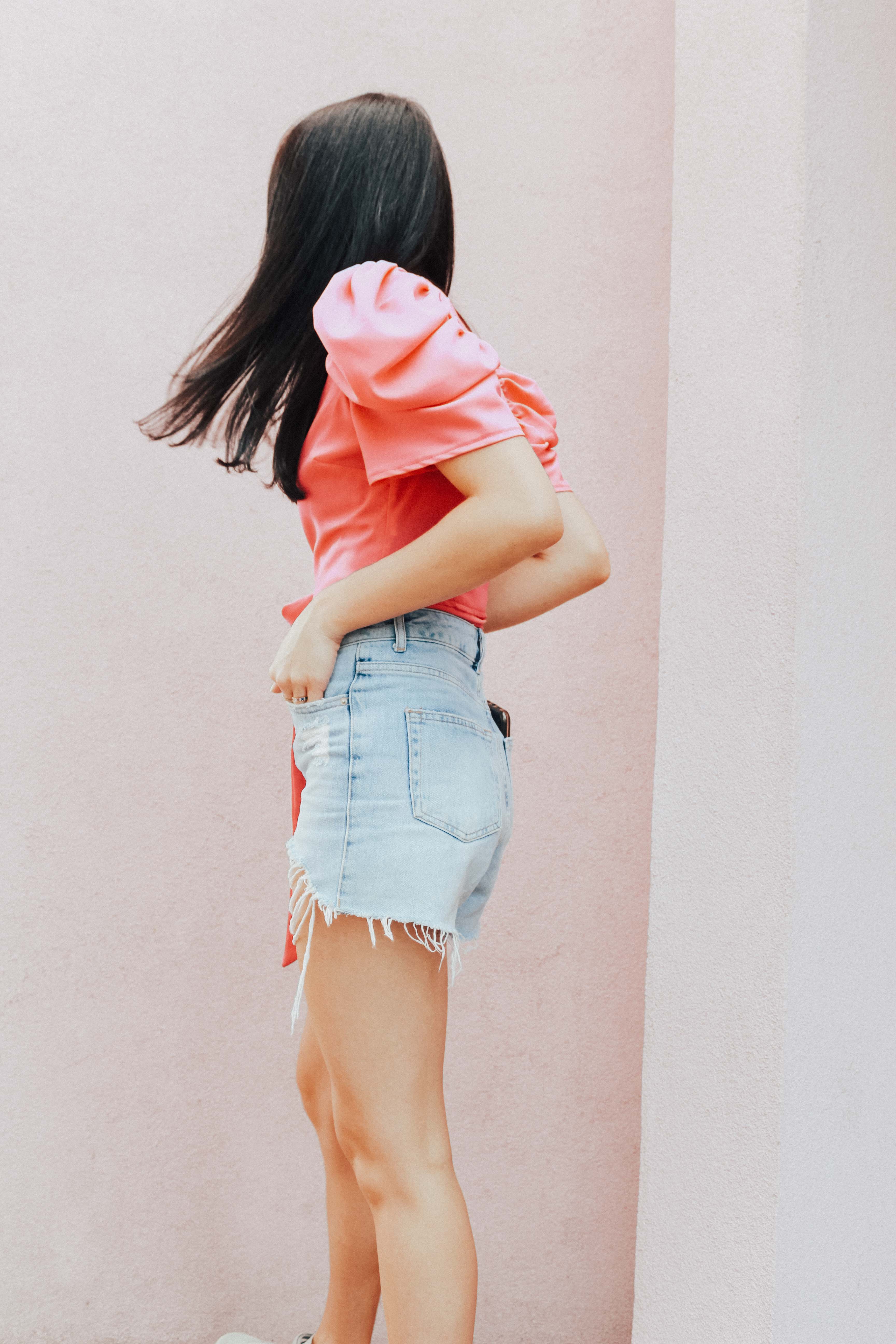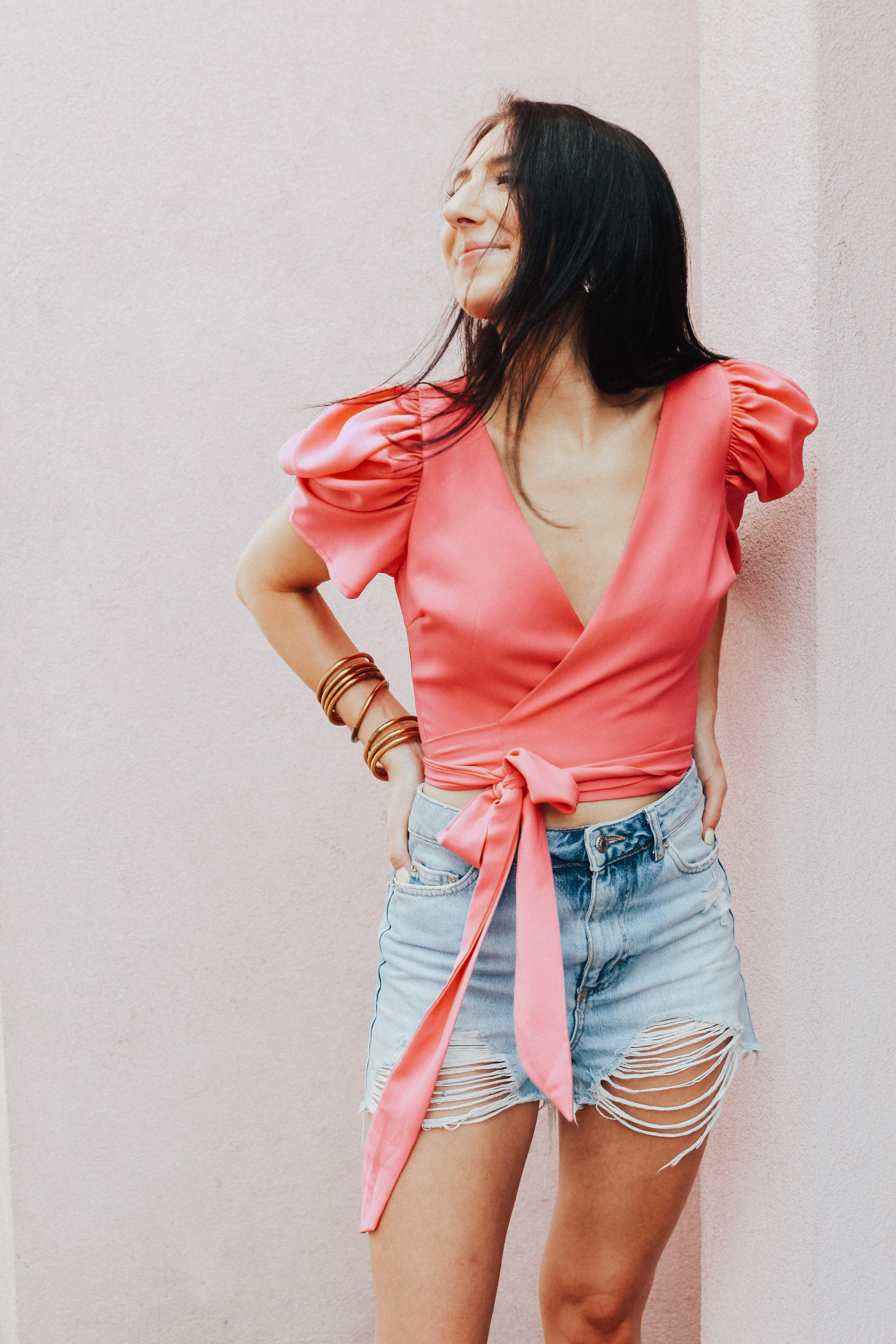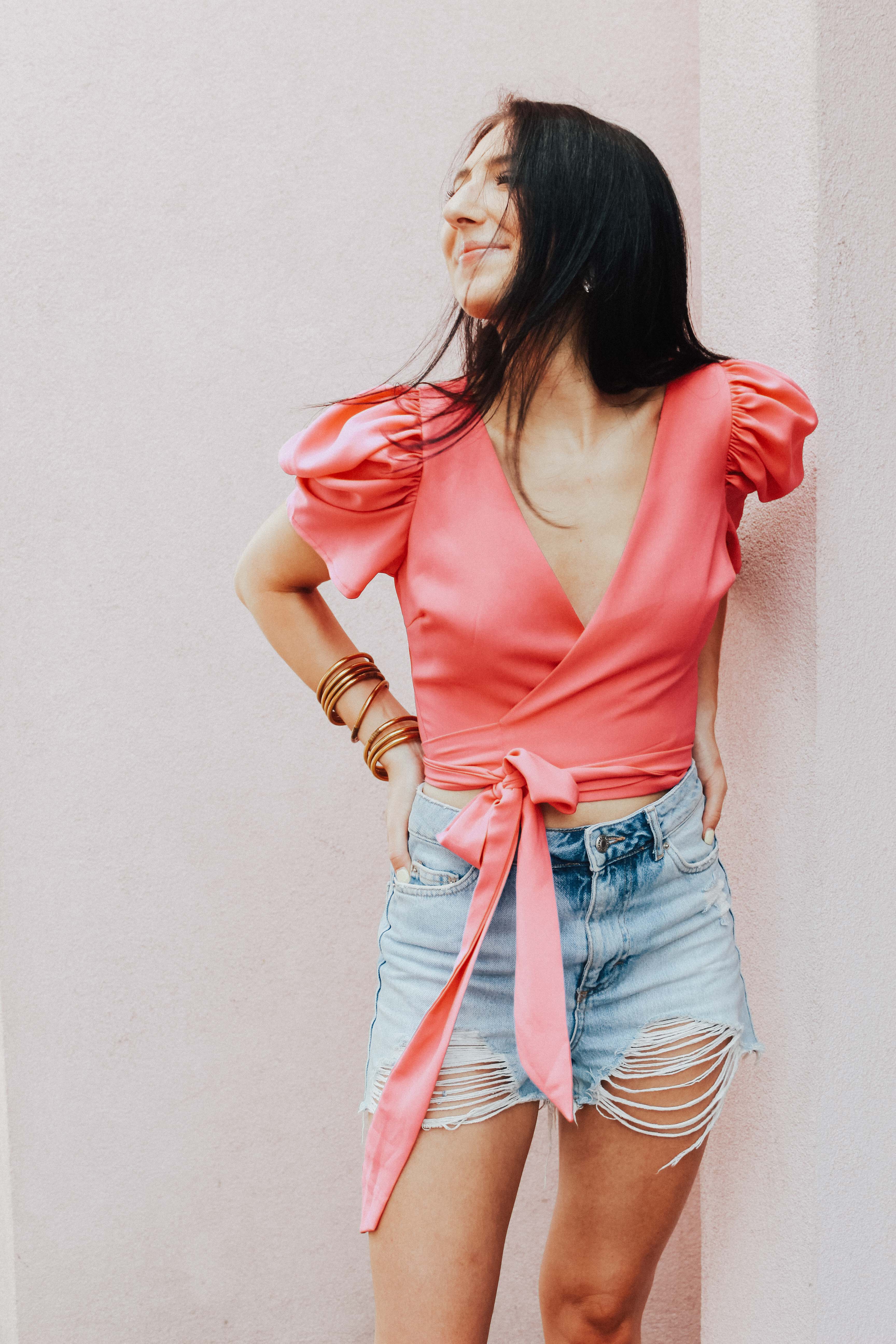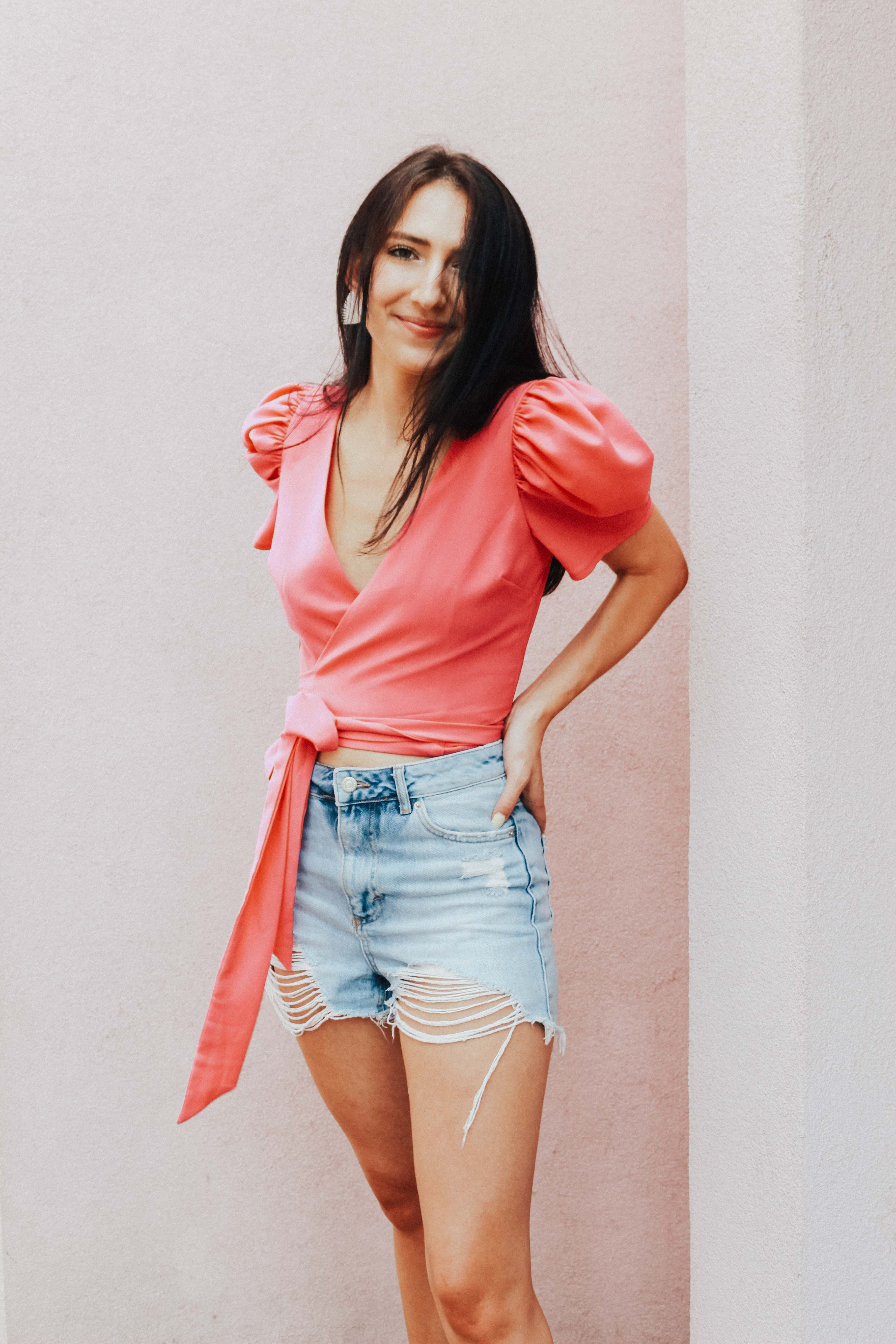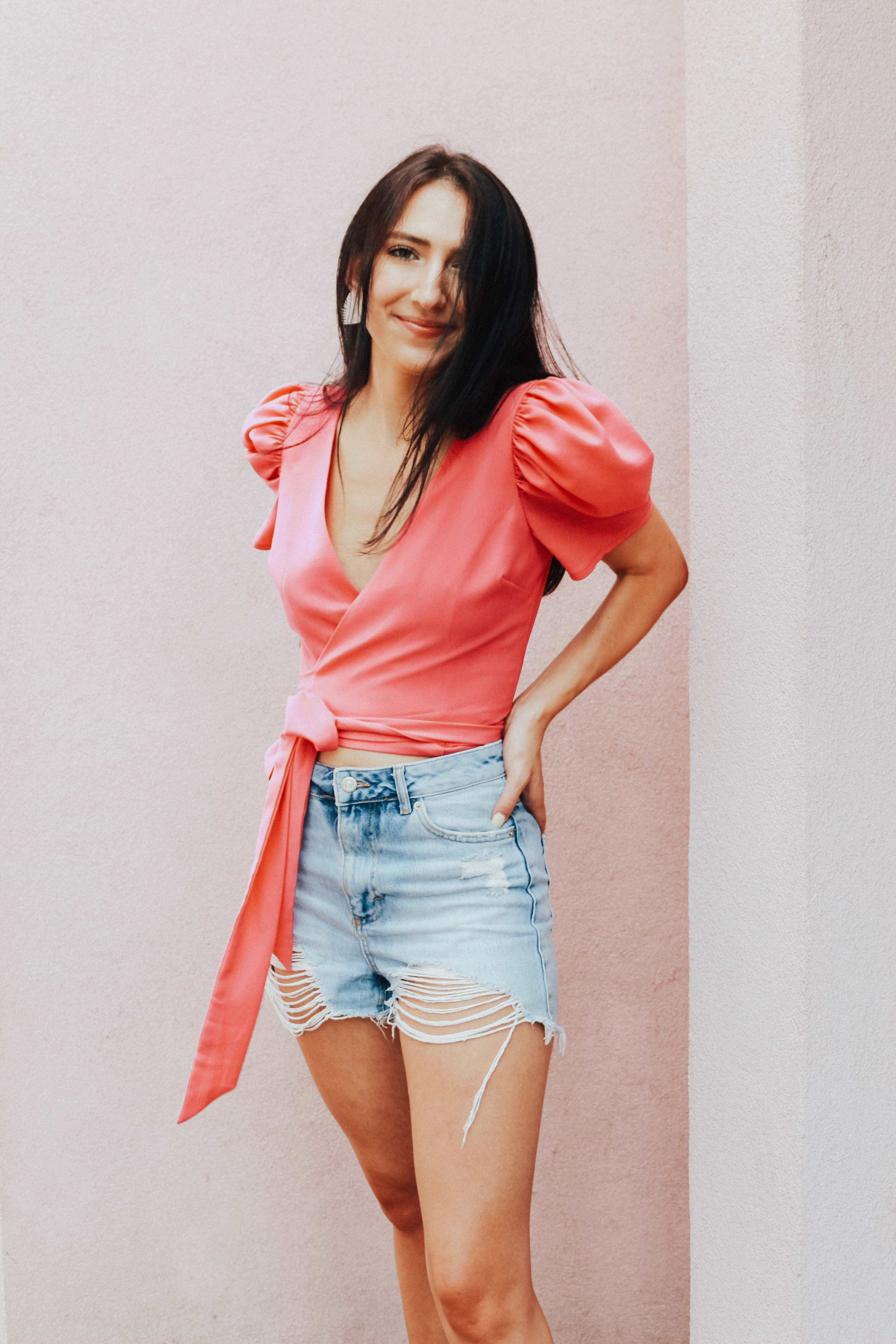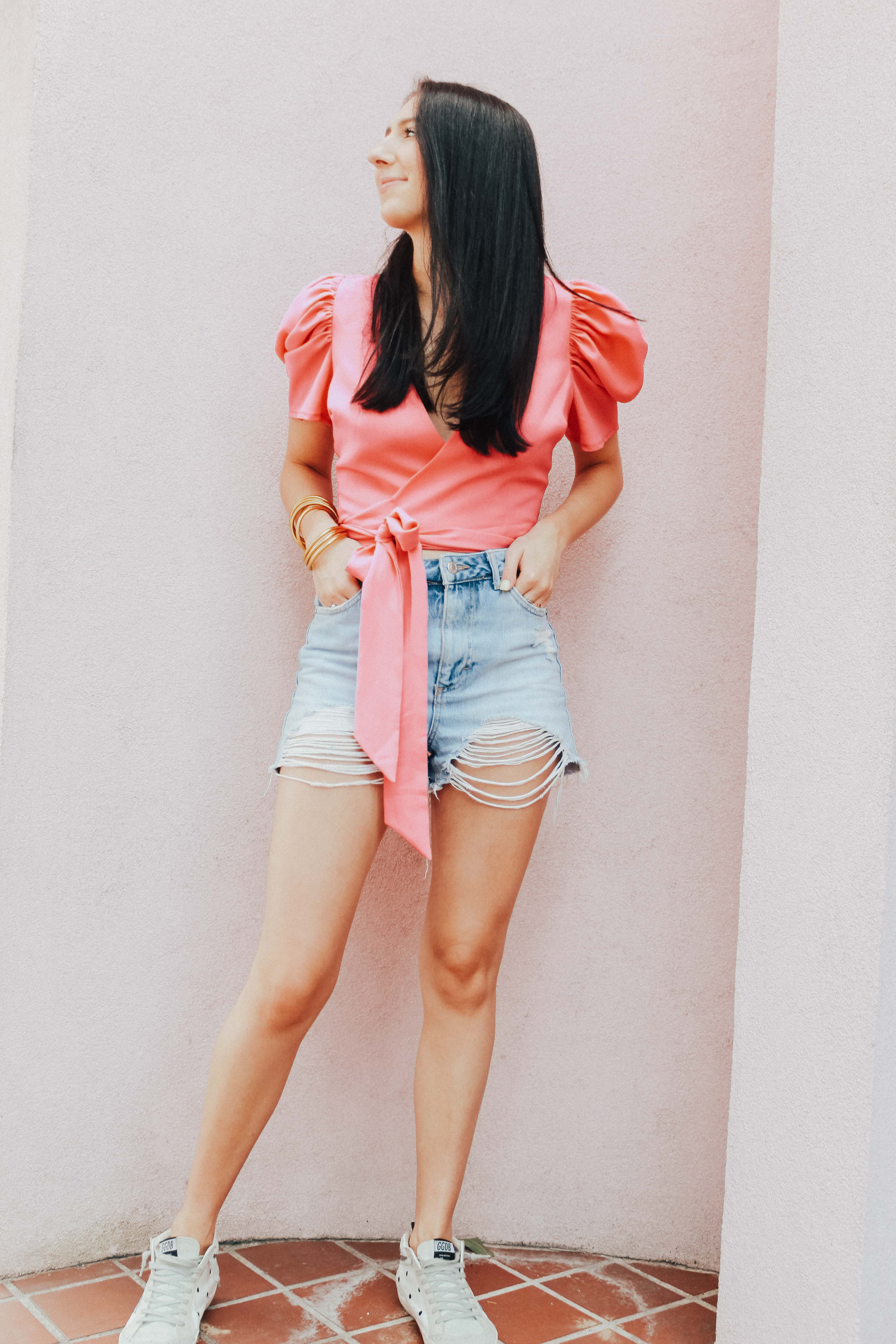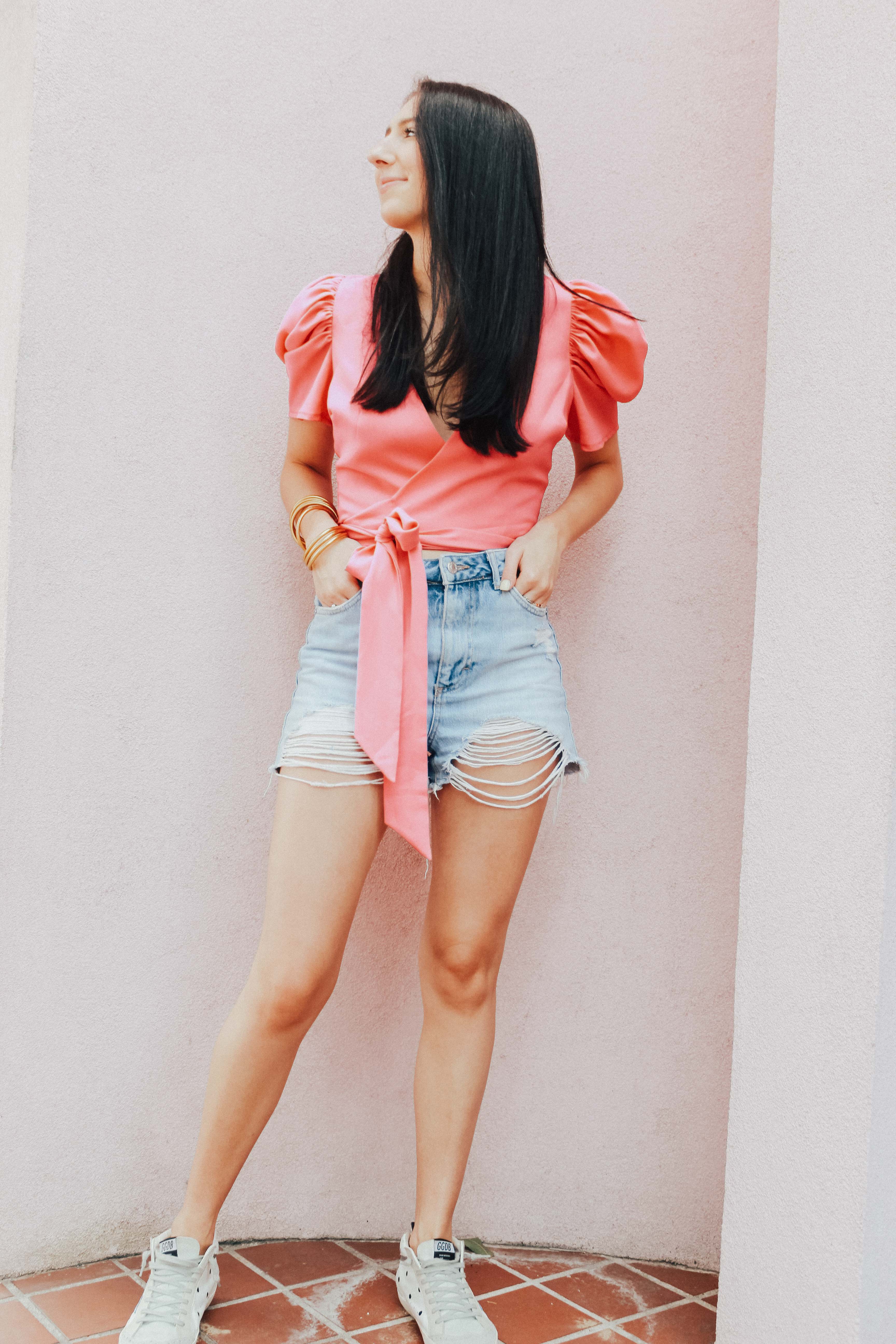 puff sleeve top | distressed shorts | earrings | sneakers (on sale)
I'm on a puff sleeve kick and I have this top to blame. Seriously, so obsessed with EVERYTHING puff sleeve since this top came into my life. Did I mention it's under $30 too? Basically what I'm saying is you have to have it. OK? Ok. Today I went casual and did it with jean shorts but I am super excited to style it with jeans or a skirt for a dressier look. This would be a fab work top (for all my working ladies) or even a good top for your upcoming trip! I'm definitely packing it for my travels this year (post to come on that considering packing for 9 months is gonna be a learning experience). In case y'all wanna hop on board the puff sleeve top train I'm linking some similar below.