NYC, oh how I love you. This past weekend I was able to: walk over 20 miles, spend some quality time with my favorite people, and become a local on the subway. Man, was it so nice to get out of my routine and see some new sights! I've done New York twice before (read my other recap here), so I wanted to make sure to hit more of the local-ish scene this time around (not sure I succeeded). I'll share some pictures and links to all of my outfits I wore on the trip so stayed tuned!
friday
I flew into Newark (it's pure insanity) so I had to take an AirTrain, real train and two subways to get to Gavin's apartment in Brooklyn. It was probably hilarious watching me lug around my duffle to all of these different trains, but nonetheless I made it with almost no trouble (shocking I know). We ended up having at children's night at home with dinner and some wine. Ugh, it's the simple things like a night in with one of my best friends (for 8 years) that made this trip so well worth it!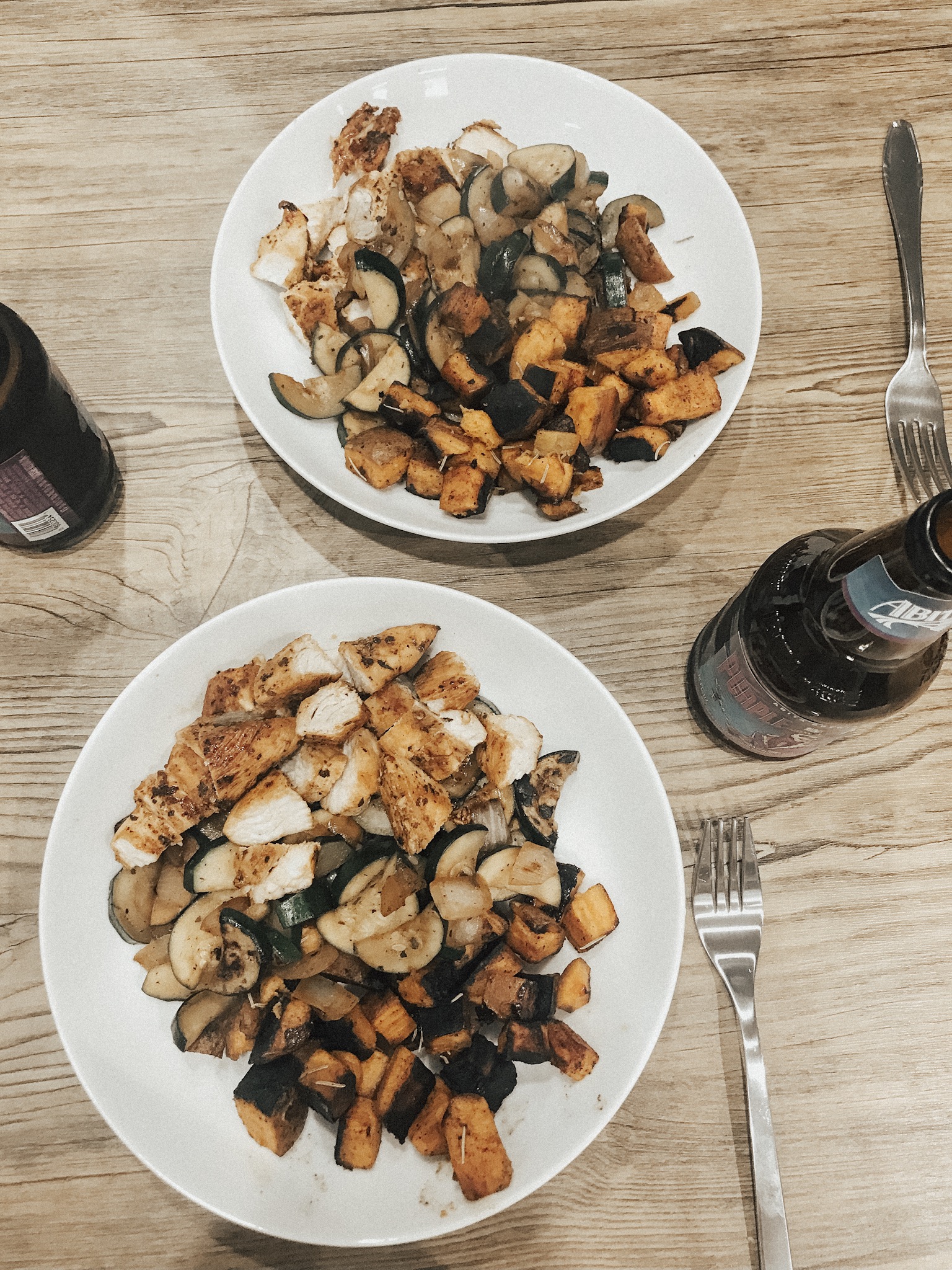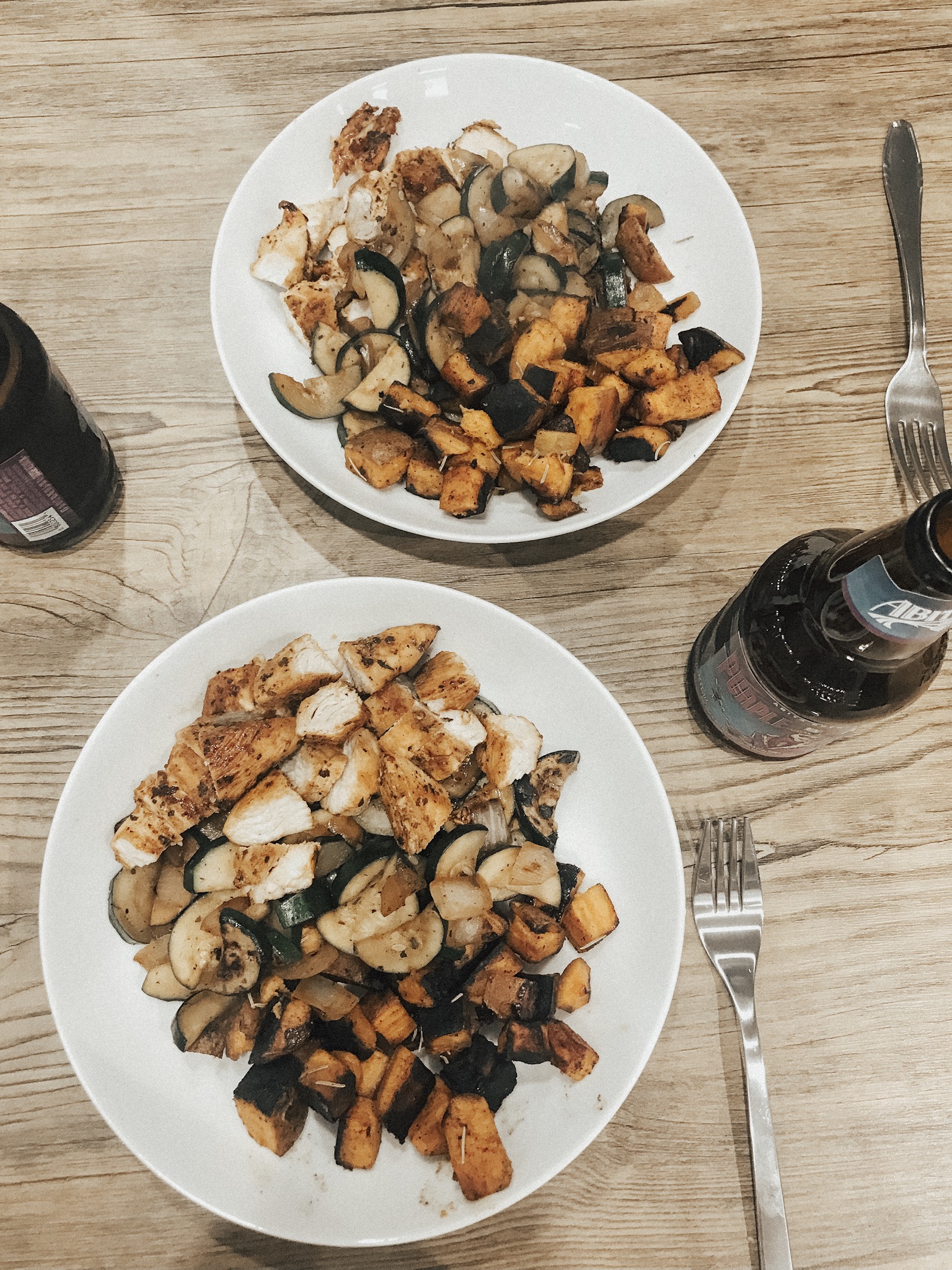 I also did a post of how I packed for the weekend LIGHTLY. So if you're interested in that, click here!
saturday
I trucked to the city to meet up with Maria (my best friend from LSU) and Elise (who was also visiting). The commute from where Gavin lives in Brooklyn is around 35 minutes — so I was happy to have some headphones in my purse so I could jam to my tunes while on the subway lol.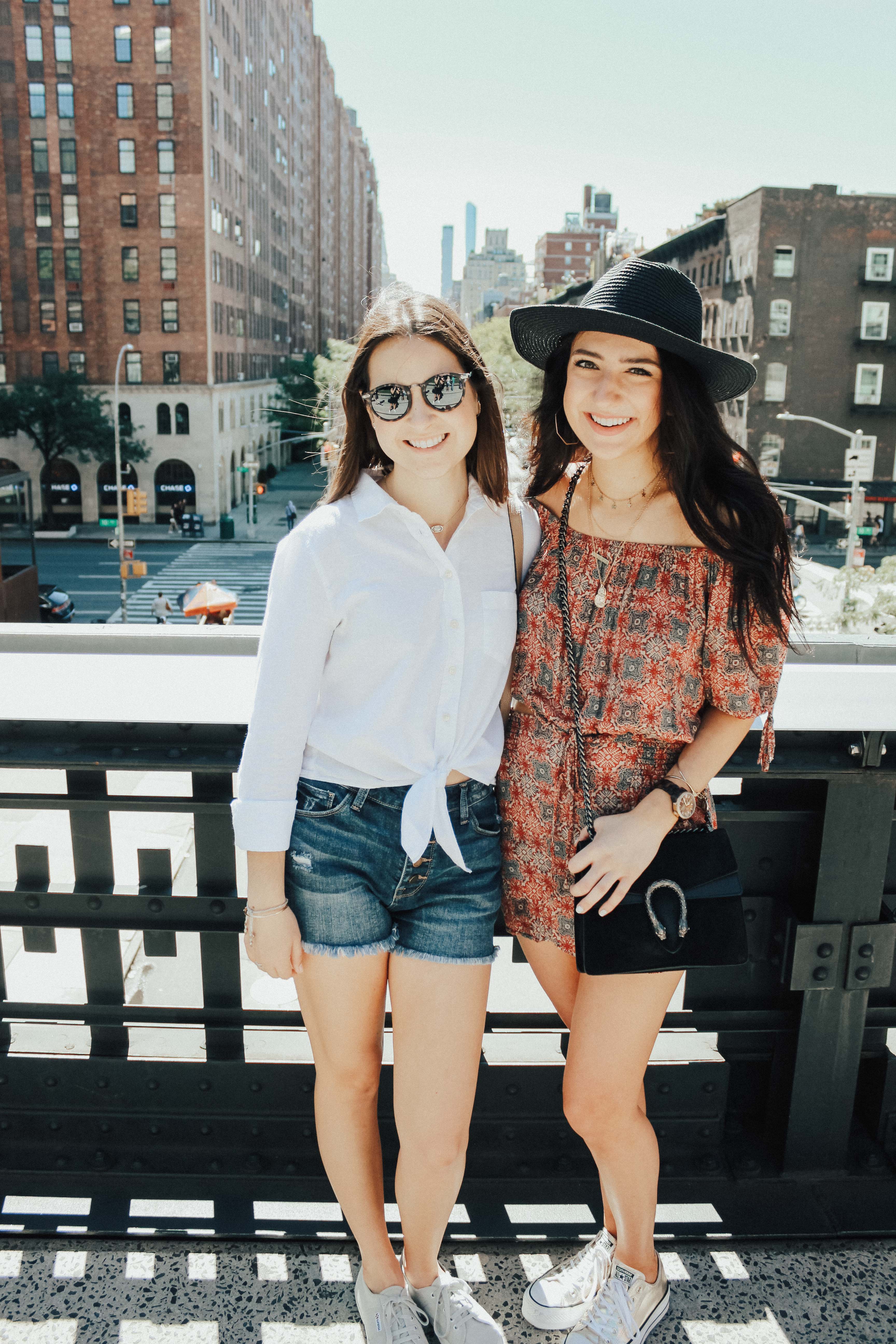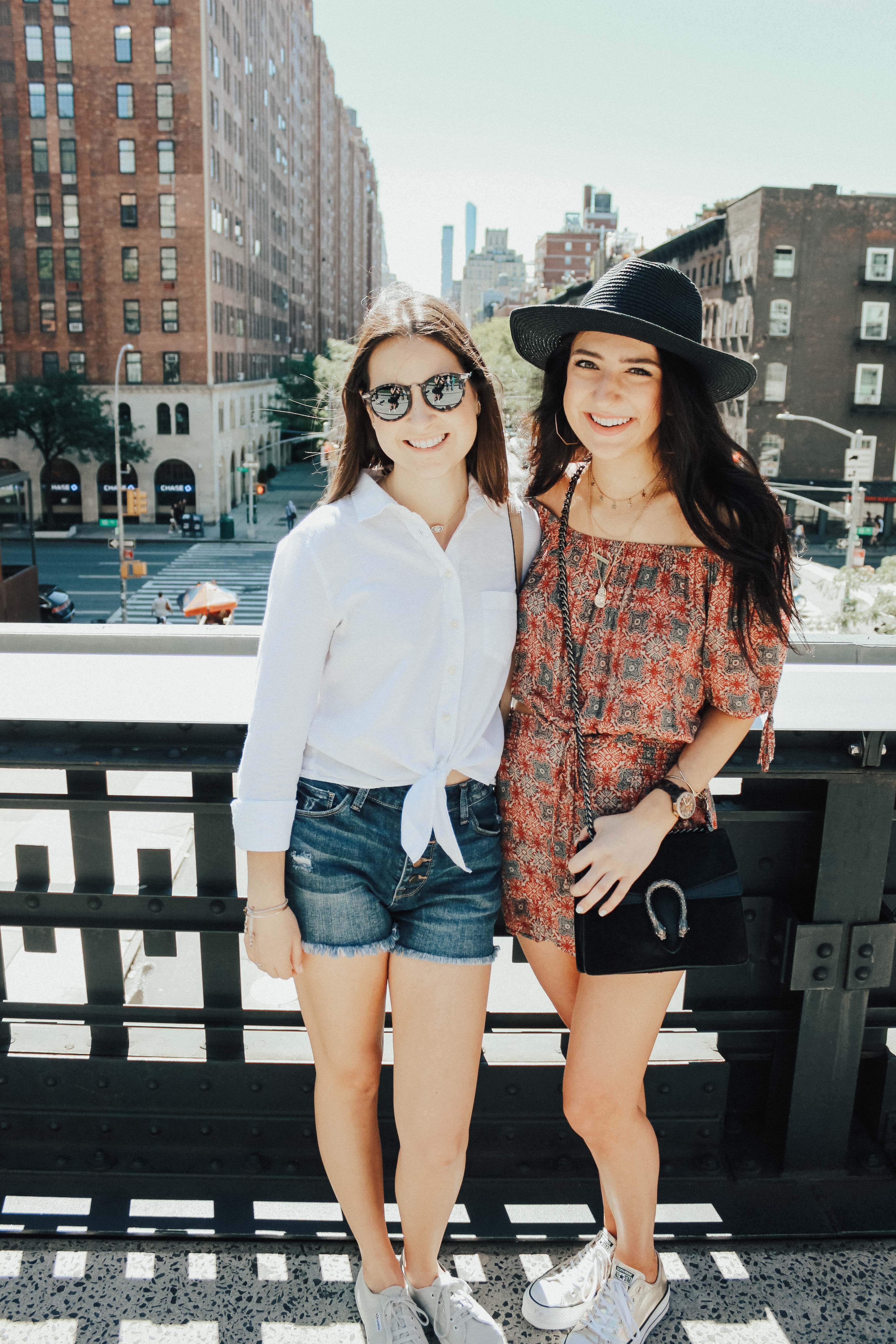 We walked the Highline to Chelsea Market. I was dying over all of the aesthetically pleasing shops in there, omg. In Chelsea, we also went to Story which is a concept store (meaning they redo it every so often with a new look and feel). If you get the chance, go check it out! At this point, it was so windy my skirt blew up way too many times to count and I also almost lost my hat a few times too. Sorry to the people on the streets of New York because I'm pretty sure I flashed them multiple times (ugh lol). Since we knew our  eventual goal was to eat lunch in Brooklyn's Dumbo area, we ended up getting bagels for a snack. Man do I LOVE a New York Bagel.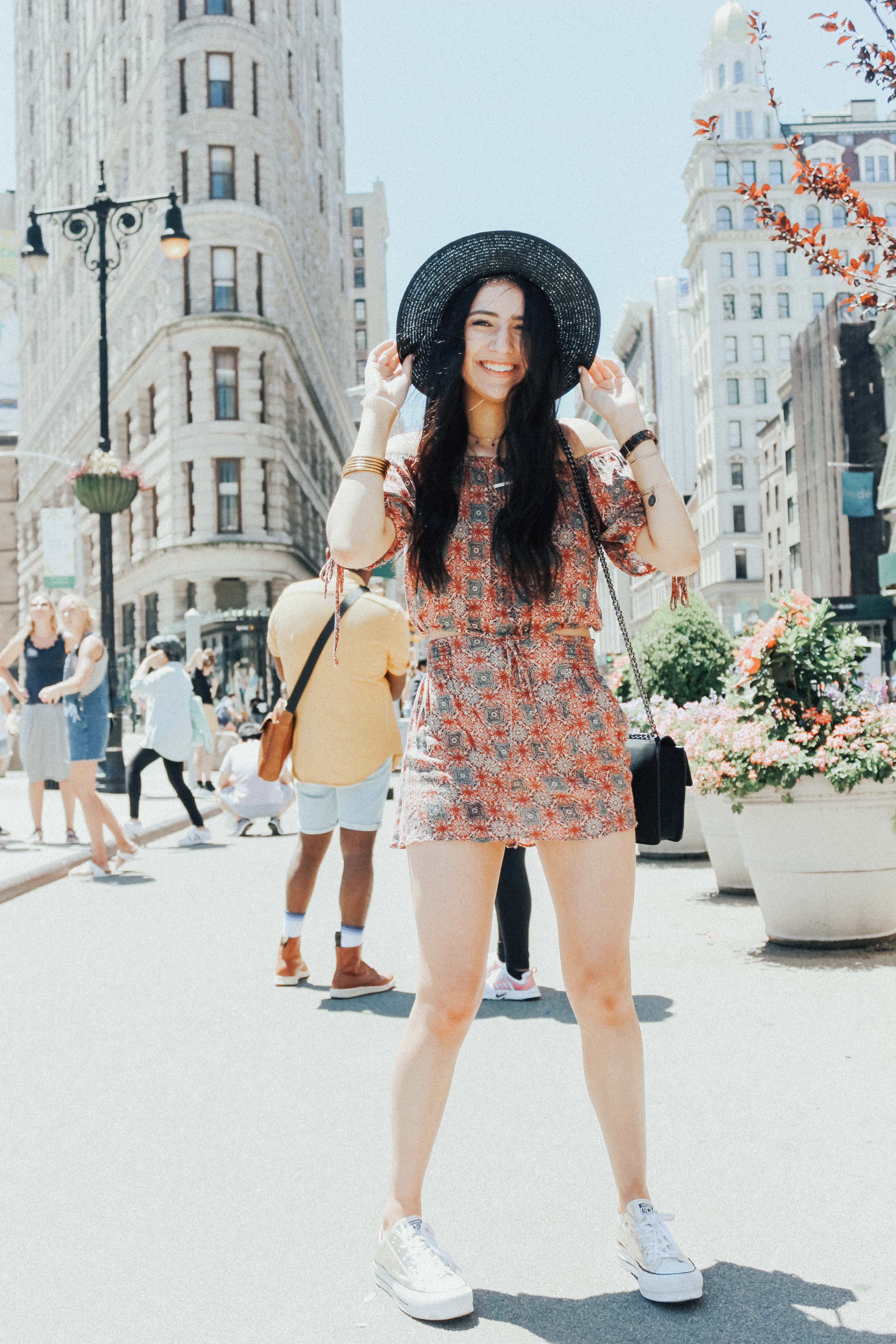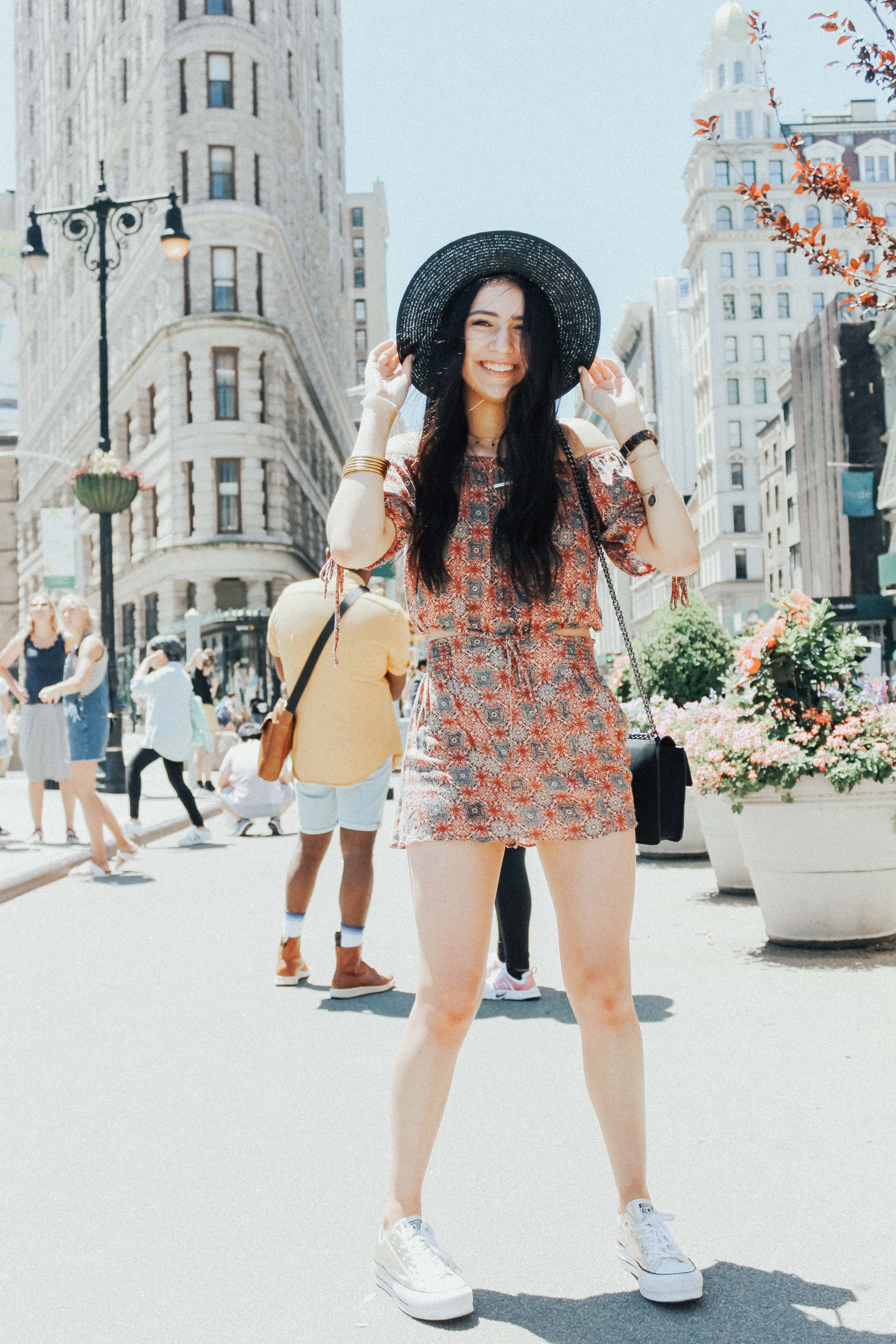 Once our stomachs were full, we headed to the Flatiron building. It's one of my favorite picture-taking spots in the city! I love all of the greenery around the building. While we were in the area, Maria suggested we go to Eatly. Oh my goodness, I don't think I've ever seen something so beautiful. The cheese, the meat, the pizza books! It's safe to say I found a slice of heaven in that store.
We then headed down to the Financial District to stop by Ground Zero since Elise had never seen it before. It's such a sight to see. If you've never been, I would totally recommend. We found a little sandwich shop via Trip Advisor that supposedly had THE BEST Italians in New York. I can totally vouch: they were ICONIC. Because of their huge size, we got two and split them between the three of us. Us and the Italians trekked to Brooklyn for a nice little picnic underneath the Brooklyn bridge. Dumbo's park is def one of my favorite views in the city. We also rode the carousel at Dumbo, just for kicks. Carousels always remind me of New Orleans for some reason? Haha, idk but I'll take any piece of home when it comes.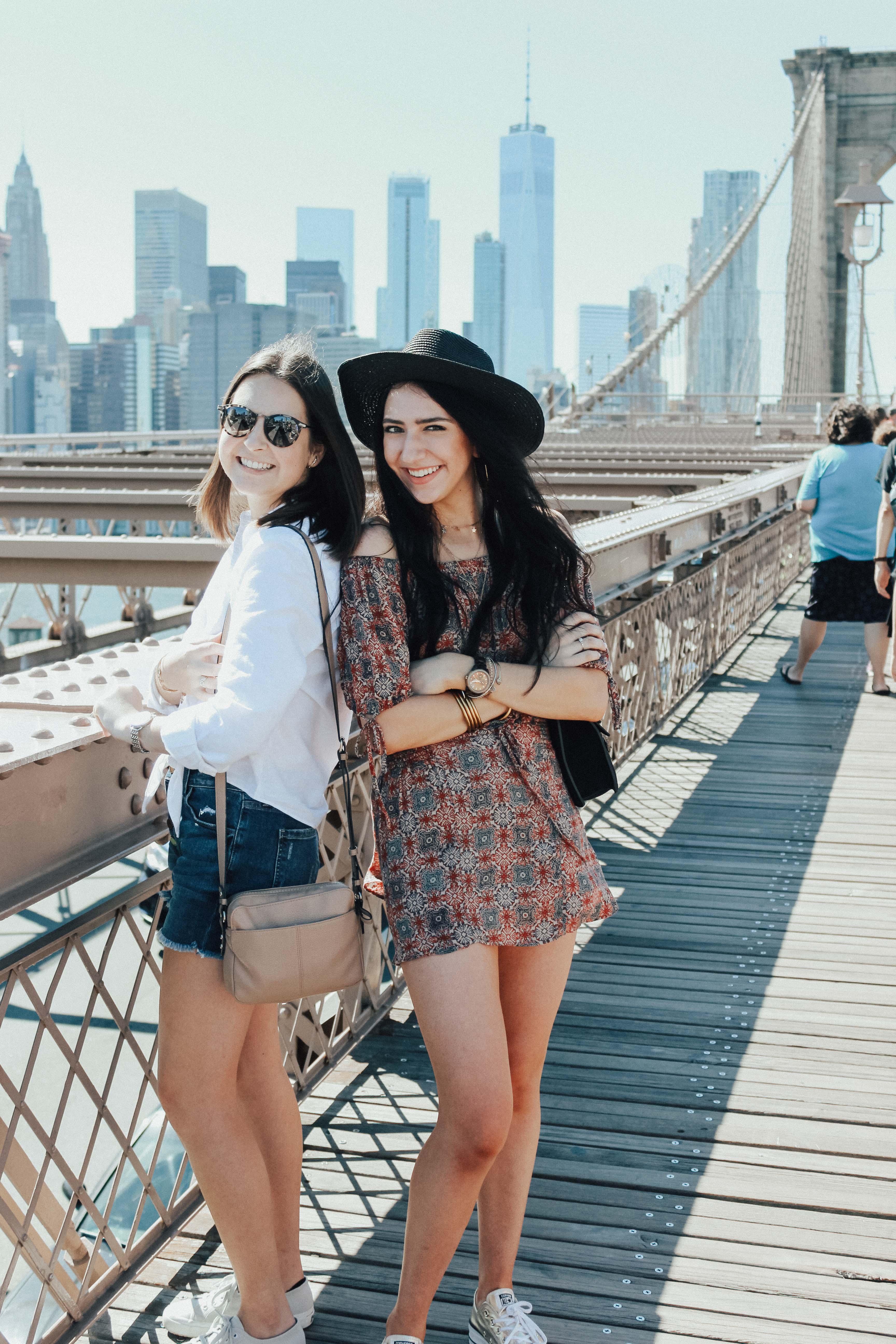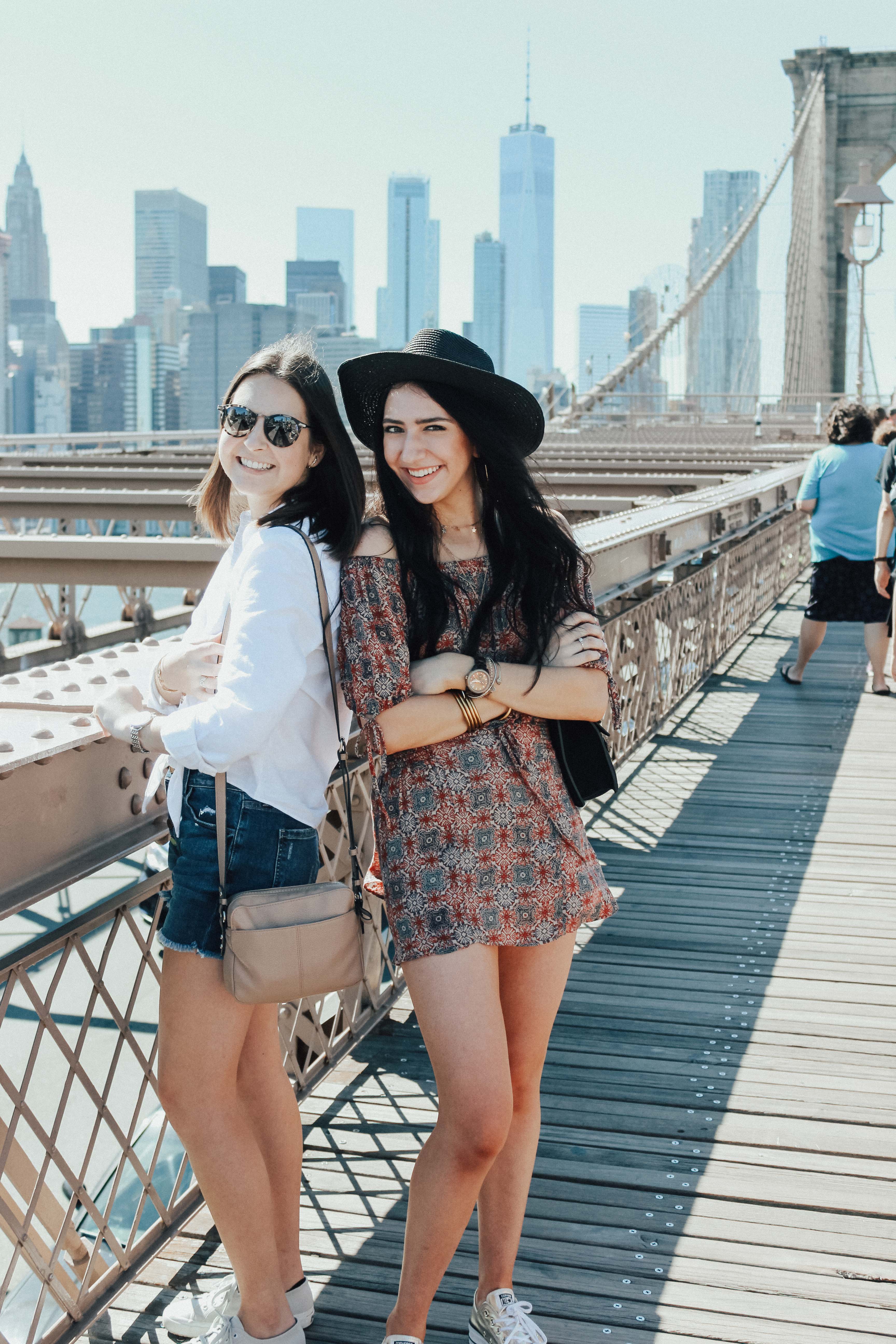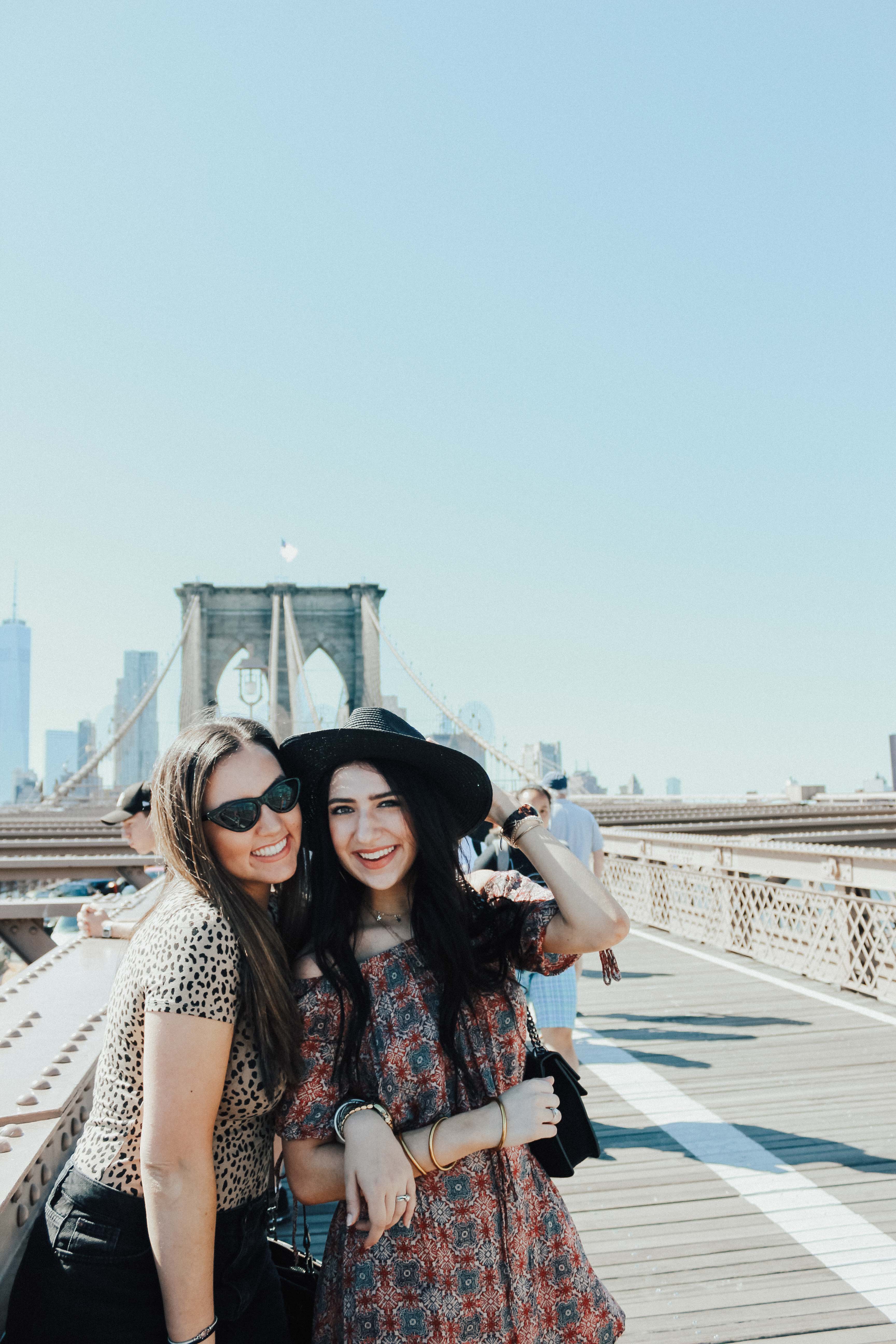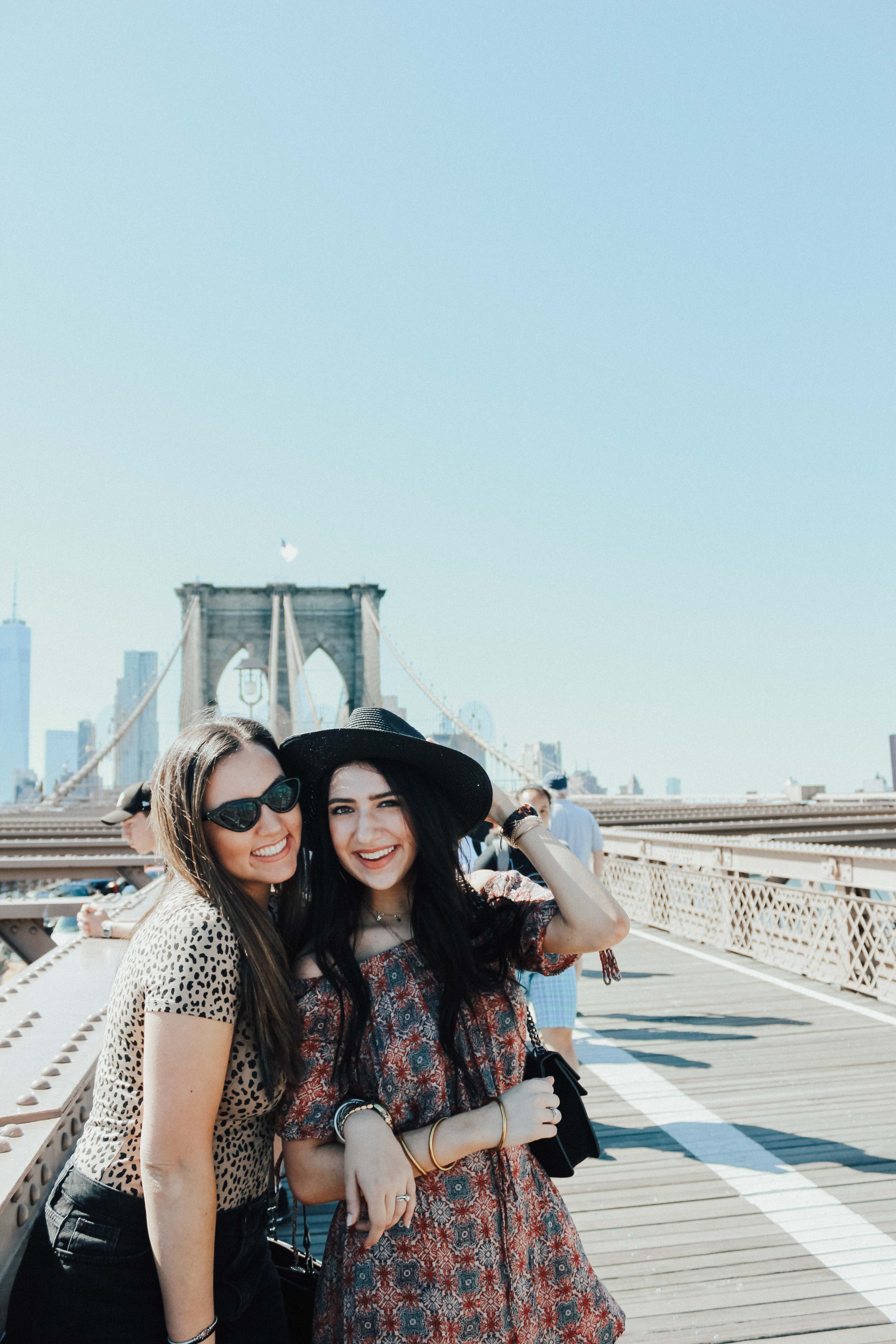 We were DYING to walk to Brooklyn bridge and snap some shots. It took us a solid 10 minutes to figure out how the heck to get to the walking portion, haha. But once we got up, we snapped the day away. The pictures came out so darn cute!
At this point, we were EXHAUSTED so we headed back to Maria's place to get ready for dinner. Elise, our resident Trip Advisor woman, found us another amazing restaurant. Crispo, in Chelsea, was PERFECT. We devoured all of our pasta dishes and our Prosecco. It was so nice for Gavin to meet some of my friends from college!
We ended up hitting a few clubs before calling it a night. One of which was a speak easy, The Back Room,  that served their drinks in coffee cups! The vibe in there was so cool. You had to walk down a flight of stairs into almost like a backdoor kinda thing to get inside. Our next stop was another fun bar that was hidden inside of an empty office building almost. The secretive vibe was the coolest part of all of these places! We don't have bars like that back in New Orleans!
My set is Free People from last season, but I'm linking all of my accessories for y'all below!
sunday
Sunday got off to a bit of a later start. I met Maria and Elise at the Eugene ONiell theatre so we could get tickets to the Book of Mormon. We wanted to get standing room for the 7:00pm show, but once we had waited in line (around an hour) and got to the box office we were informed that we could only buy tickets for the 2:30pm show. Since we had already kinda wasted some time waiting, we decided to just go ahead and get those tickets and stay in the Times Square area for another hour or so. If you're trying to see a Broadway show, I would recommend standing room. Our tickets were only $27! For a quick lunch, we grabbed some New York pizza (one of my ALL TIME FAVORITE FOODS) and took a quick peek into Times Square.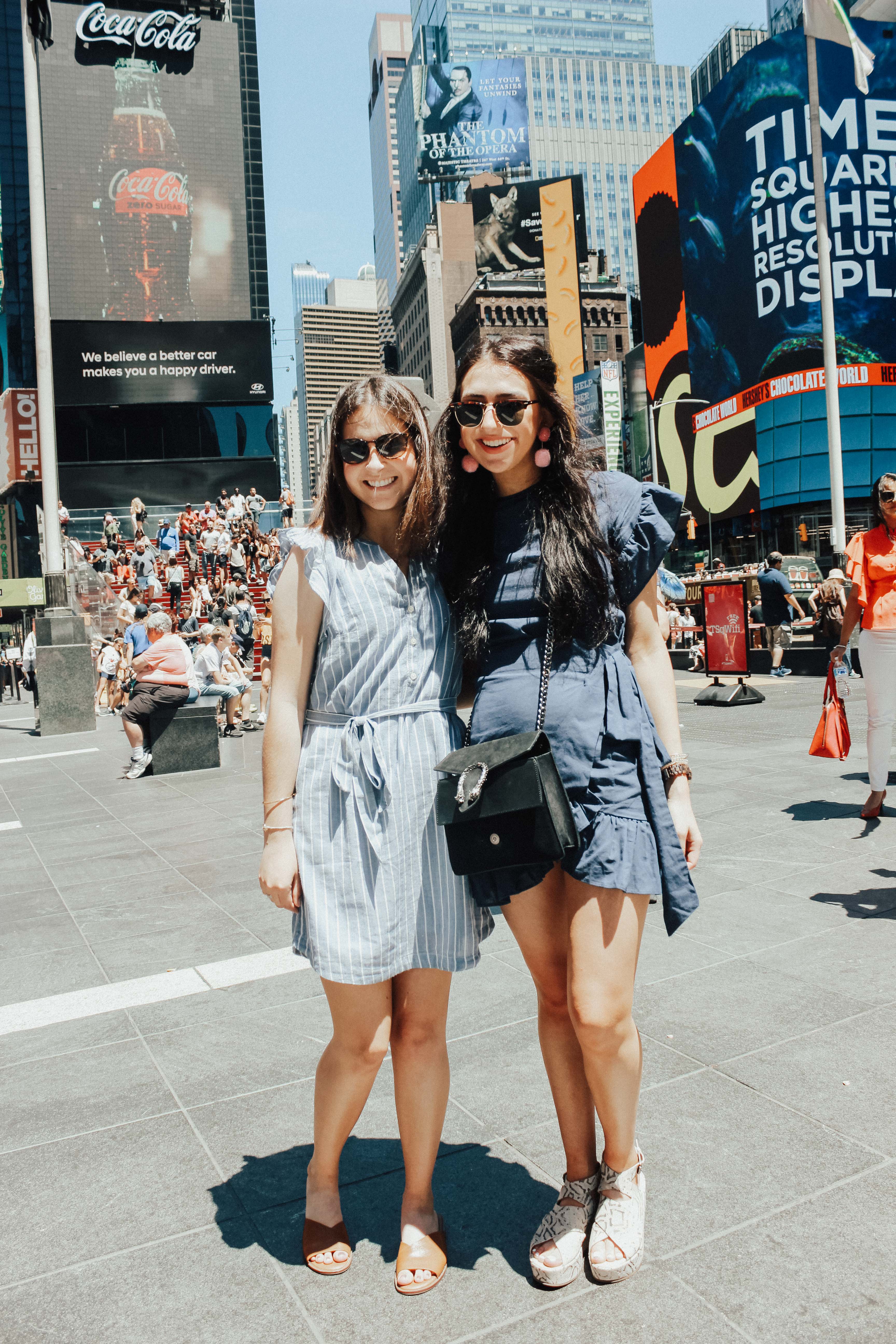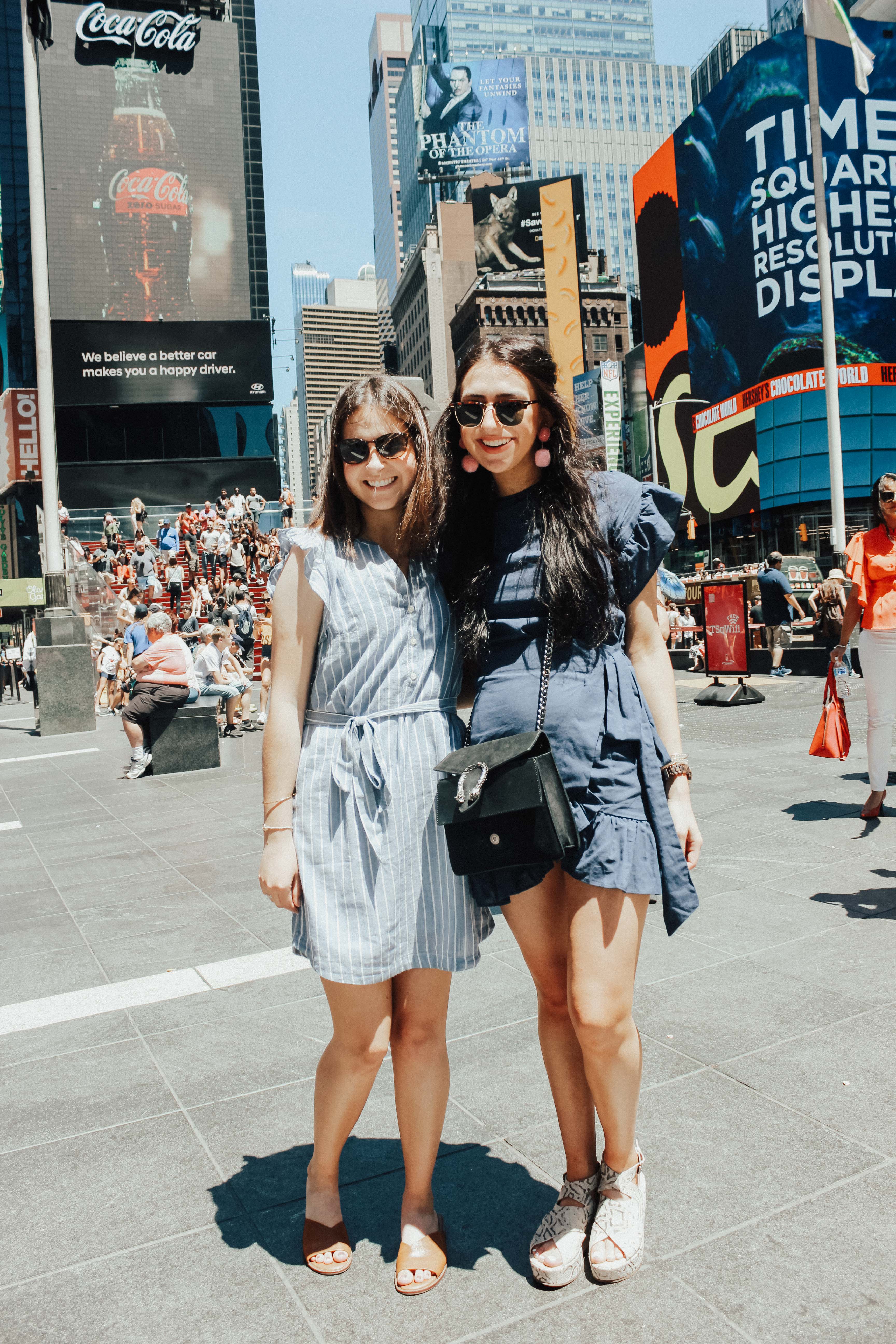 Book of Mormon was so so fun! I loved the music so much that I may need to start listening to the soundtrack. As a theatre nerd (I did theatre growing up, all throughout high school, and into college, where I now minor in theatre), seeing a show is a must-do for me in the city!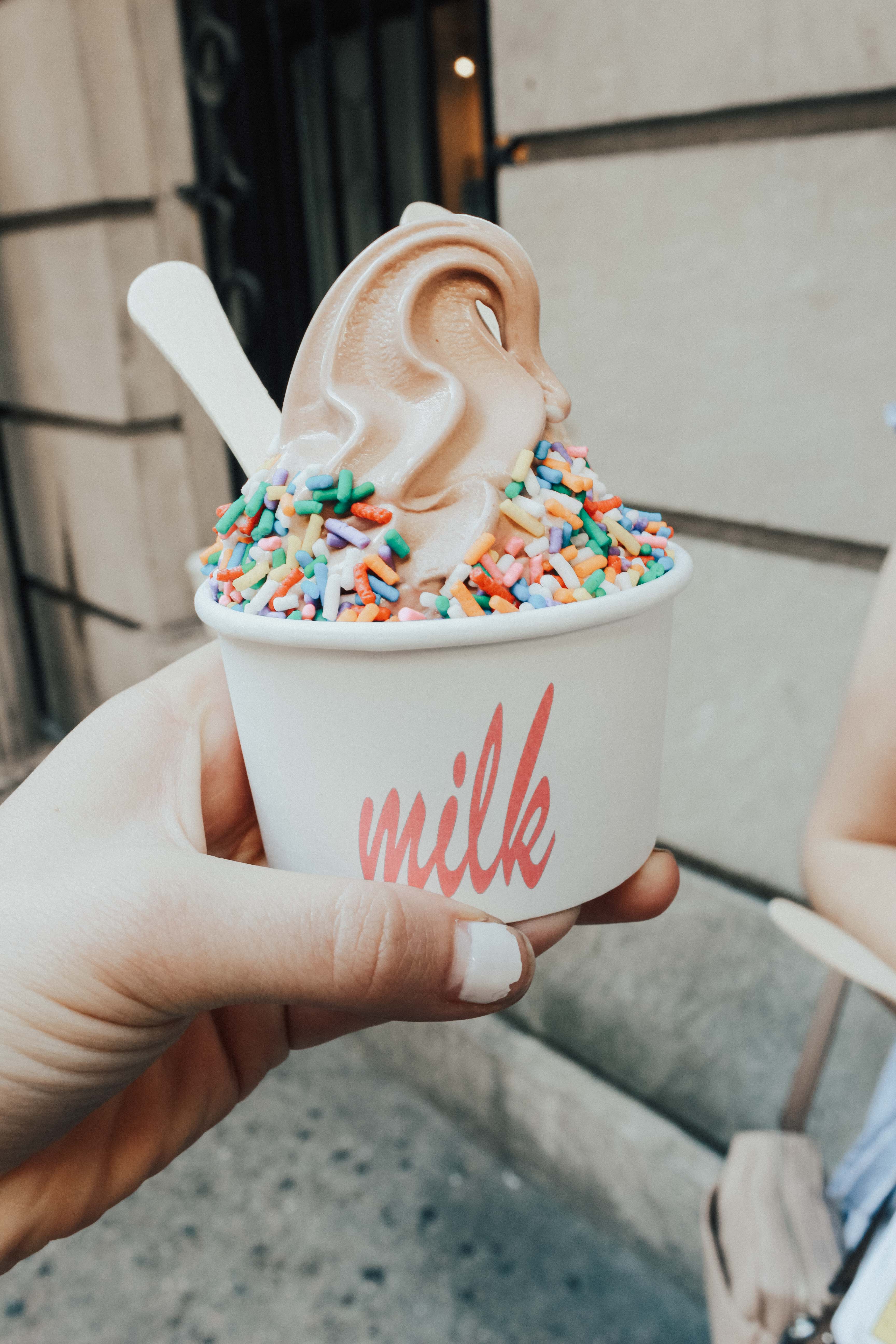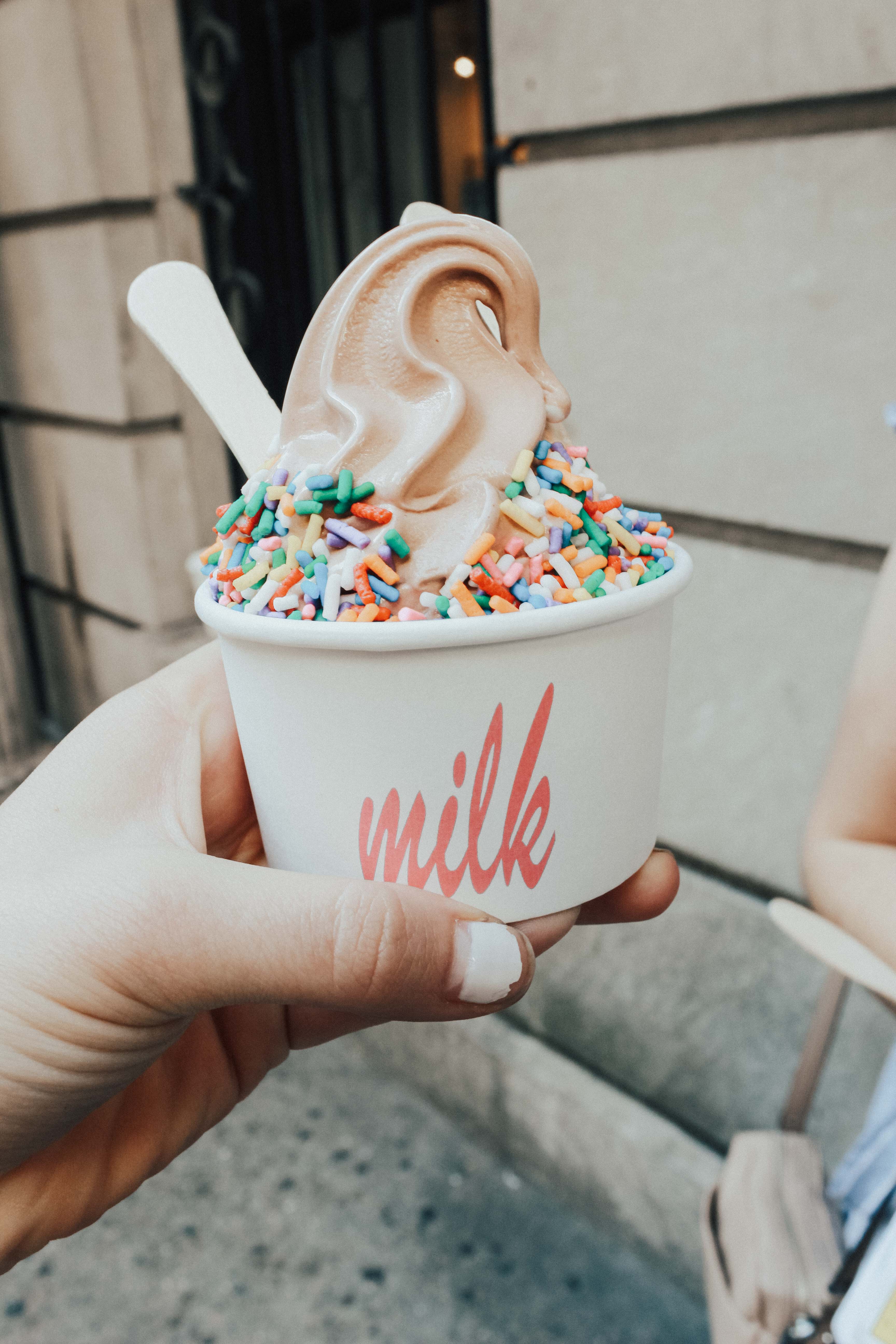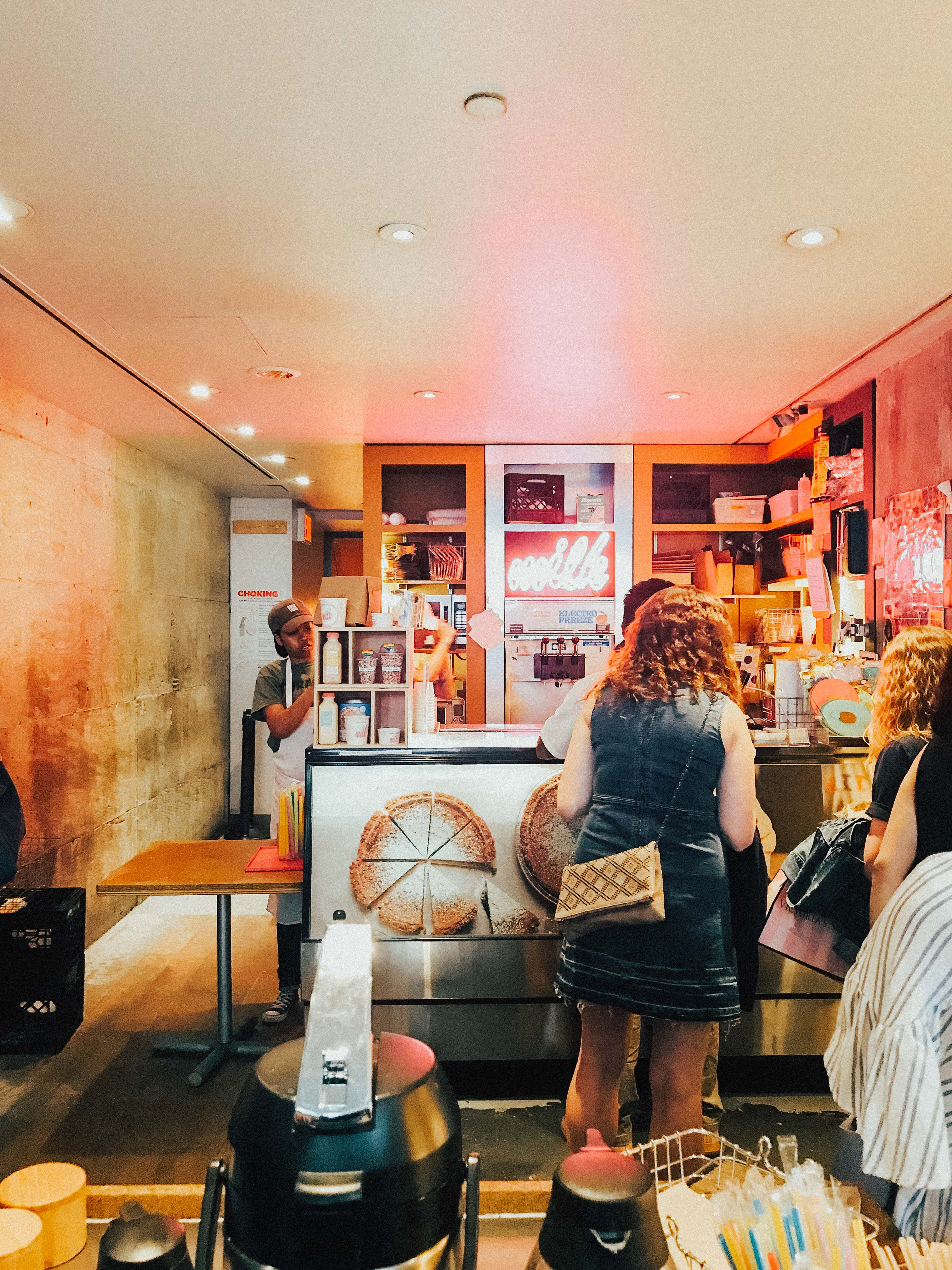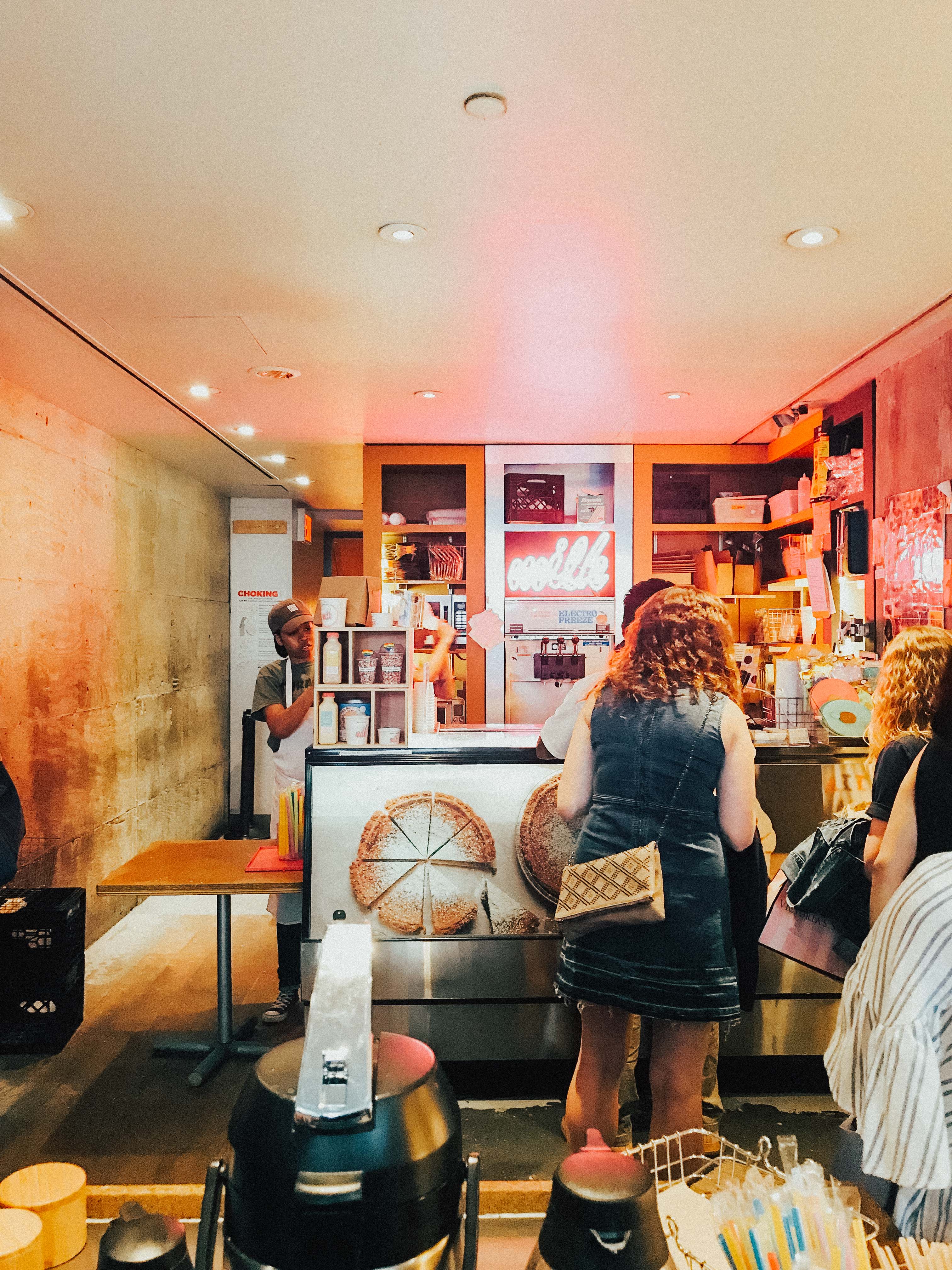 Since our original plan was to go to the Upper East Side prior to the show, we ended up just heading uptown after the show. Of course, a snack was in order to go along with our walk in Central Park. Milk was absolutely adorable (I was in love with their neon sign) and the ice cream was great! I got a mix of their famous cereal milk and chocolate pretzel with rainbow sprinkles. Pretty sure I ate it in under three minutes, I was so in need of something refreshing after a long day!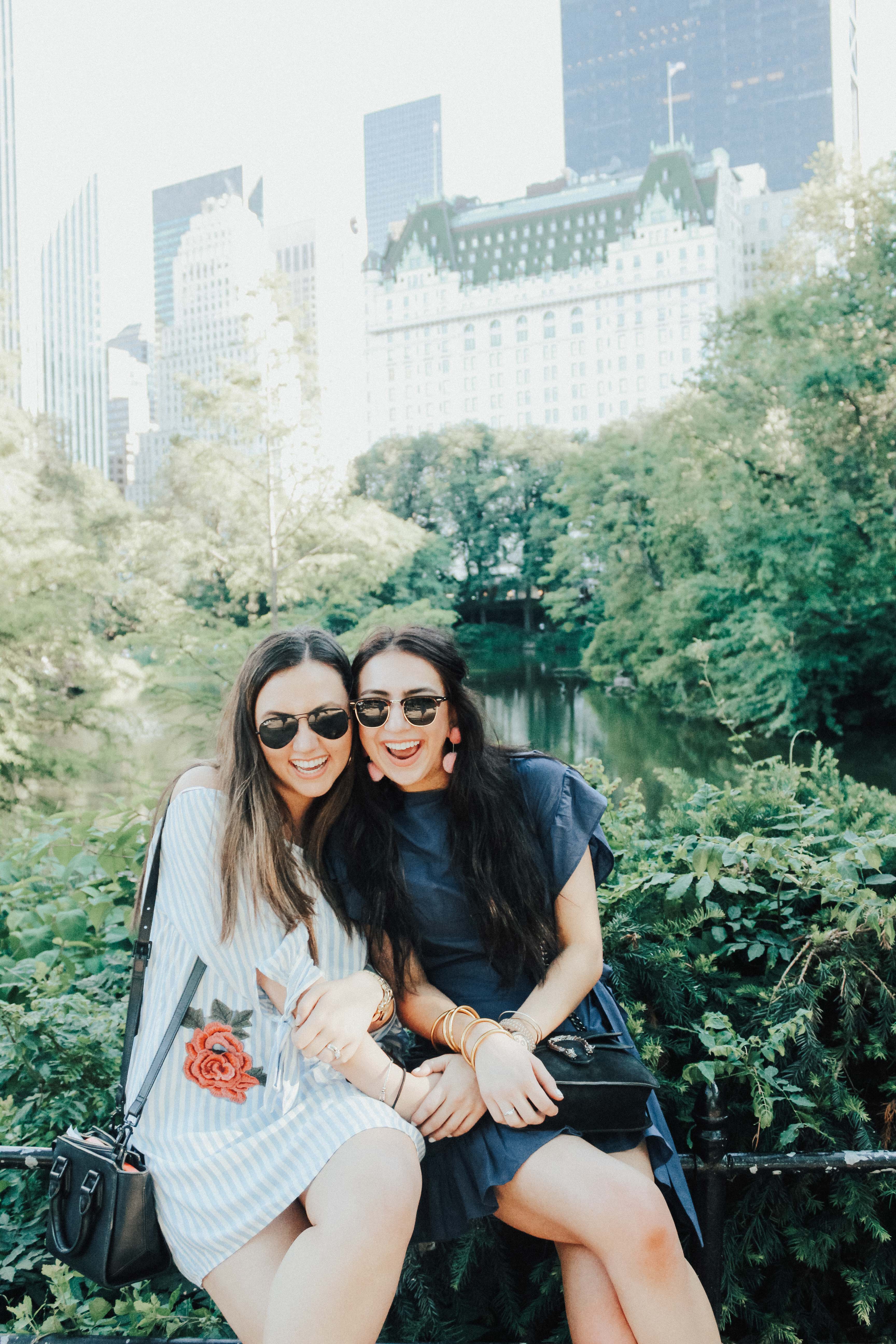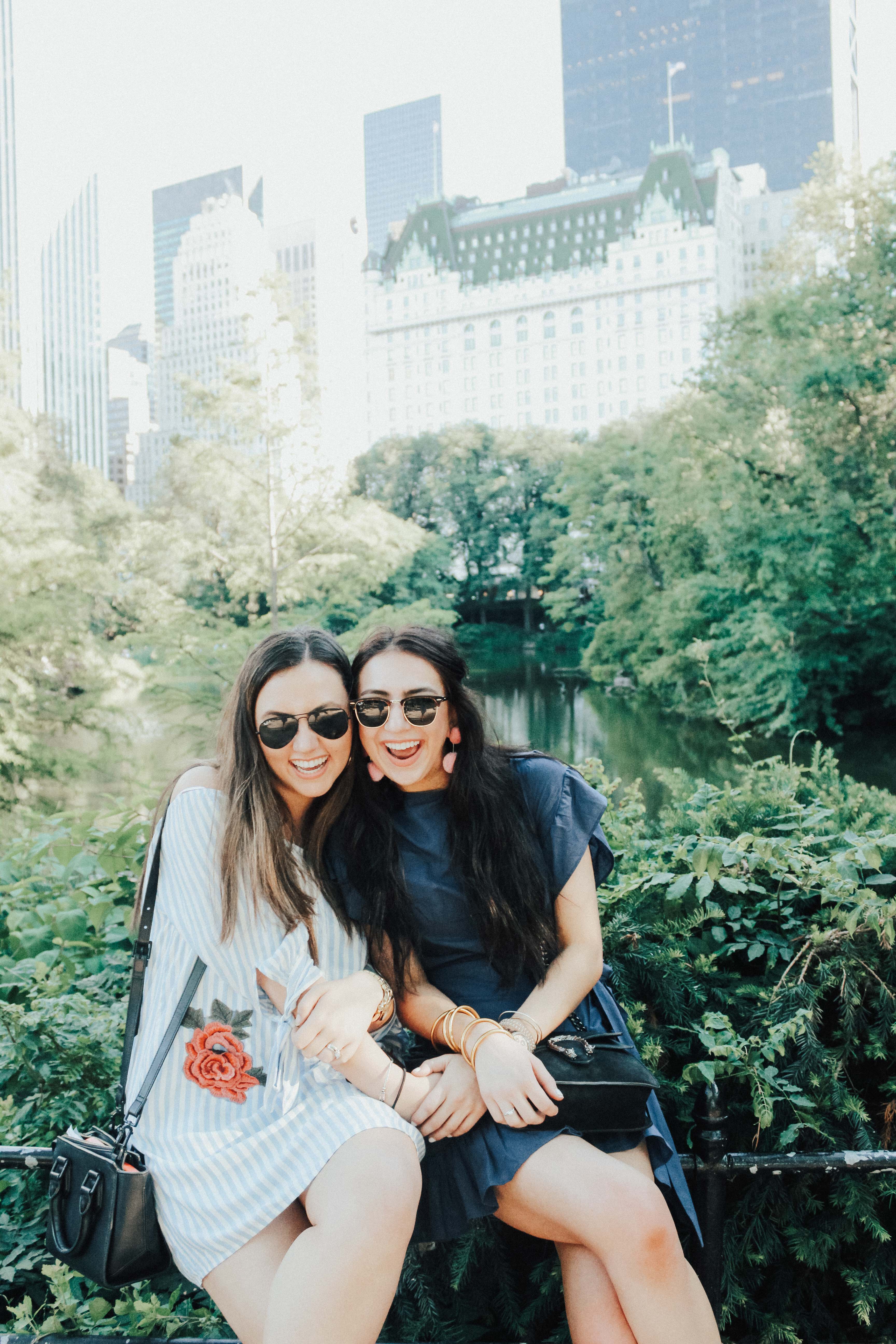 Central Park is always a must see for me as well when I'm in town. We walked around for a bit, sat for a while too, considering we had been standing since around noon and it was now 6pm. A quick photo session was needed (are you surprised) and we stumbled upon this cute little area with this perfect background. I think this picture of Maria and I may be my favorite we've ever taken!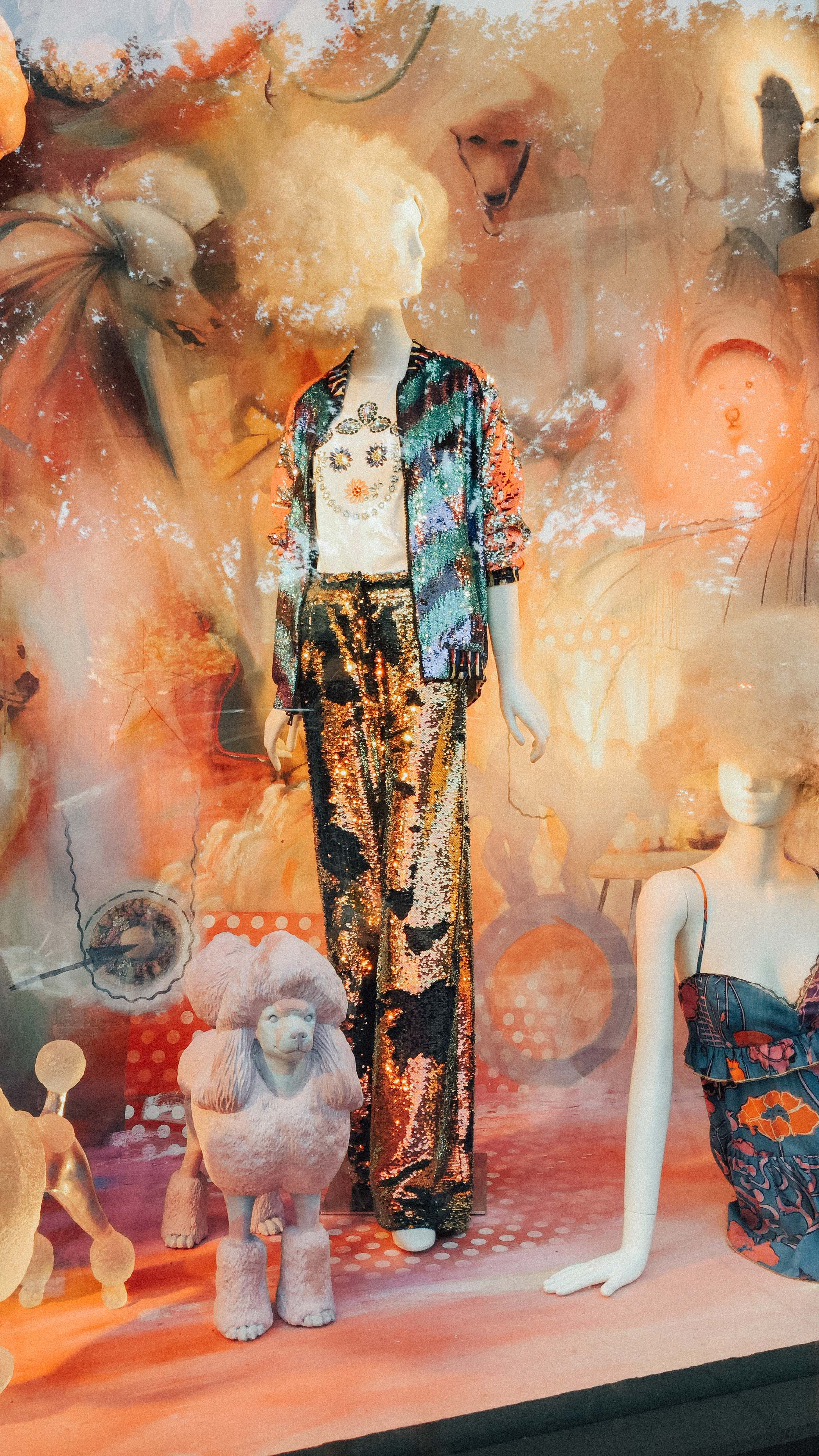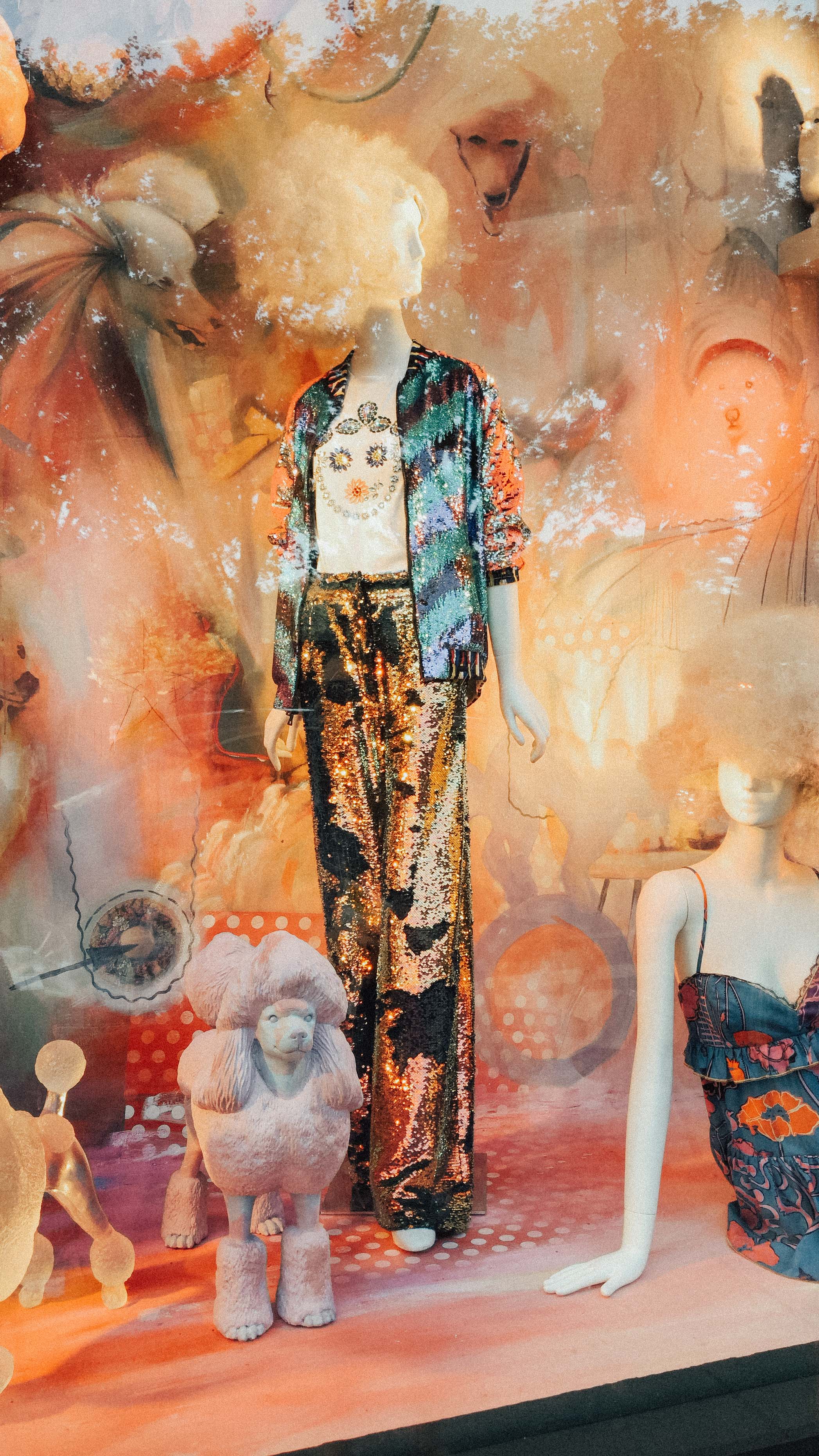 The window displays at Bergdorf"s off 5th avenue were INSANE. I swear I took like twenty-something pictures. The whimsical theme was so fun with the sequined jackets and statement pieces.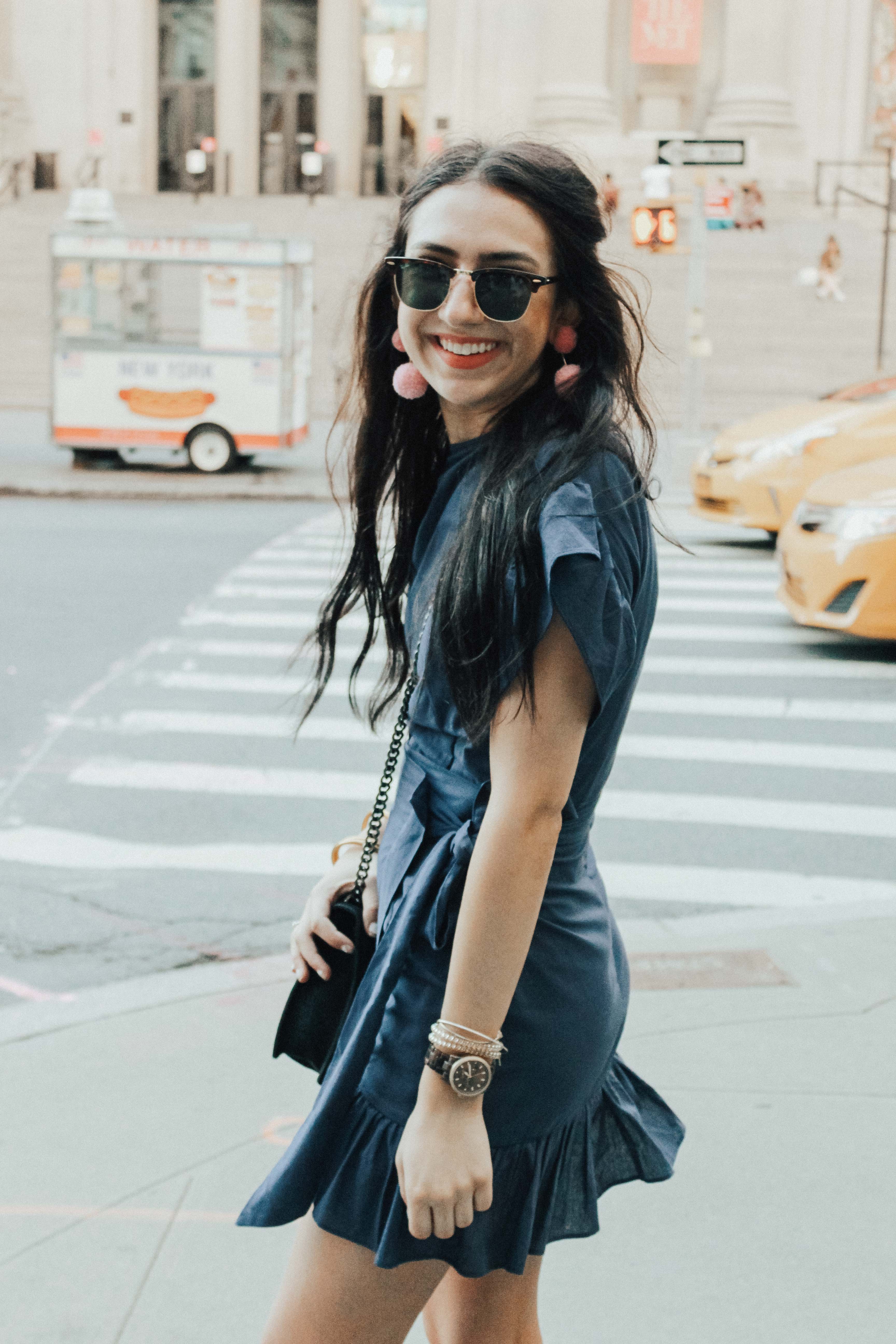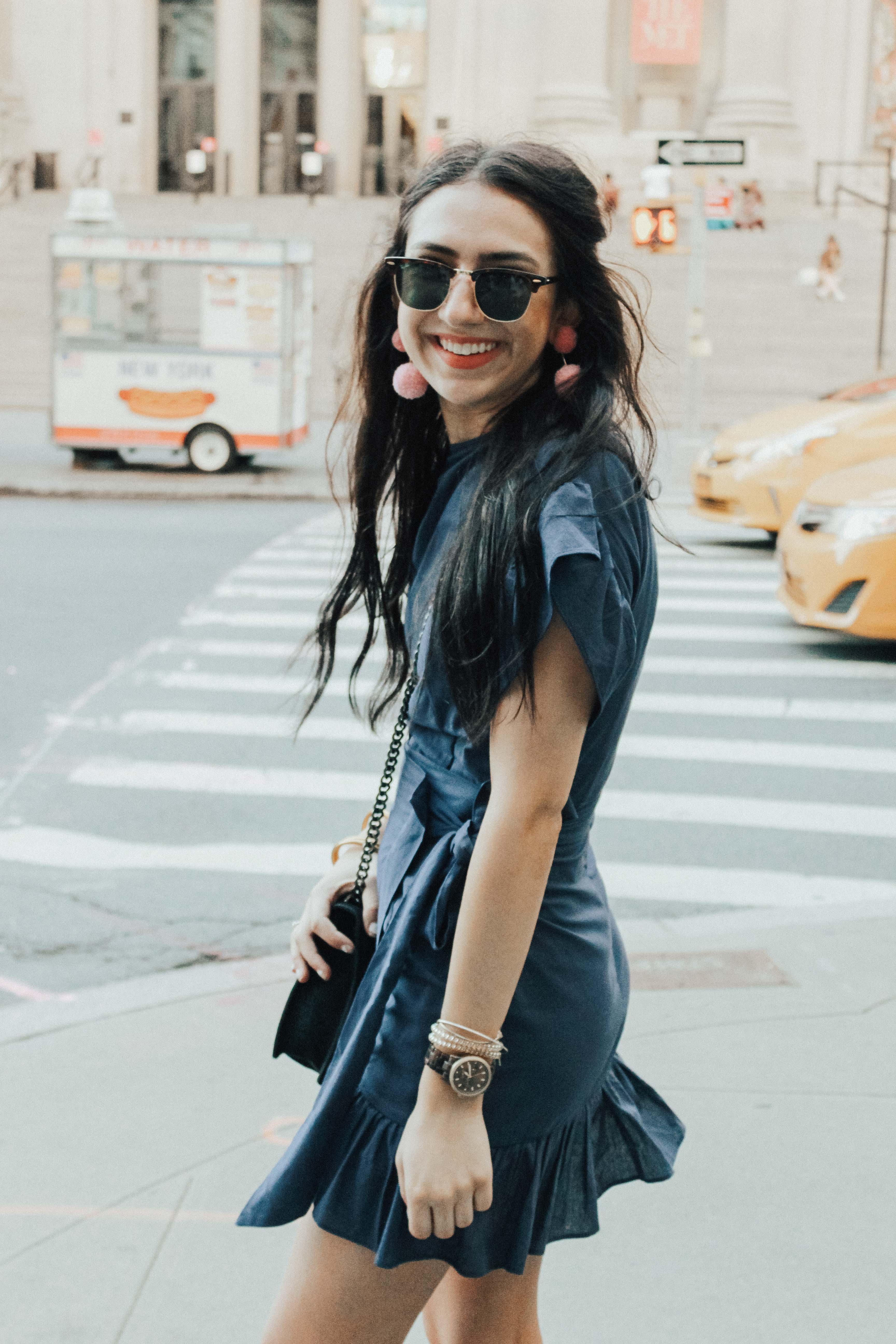 The Met was next on our checklist, but since it was Sunday their hours are a bit different. We sat on the steps, Gossip Girl style, and snapped some more pictures while we figured out our dinner game plan. The tapas bar we ended up at was FABULOUS. I think we ended up with about 5 tapas, a pitcher of Sangria and churros for dessert all under $50 a person! I headed back to Brooklyn to spend some QT with Gavin since my days were numbered in NYC!!
monday
Monday was my day to myself since Elise had an early flight home and both Maria and Gavin had work. I hit a few sites I hadn't yet seen!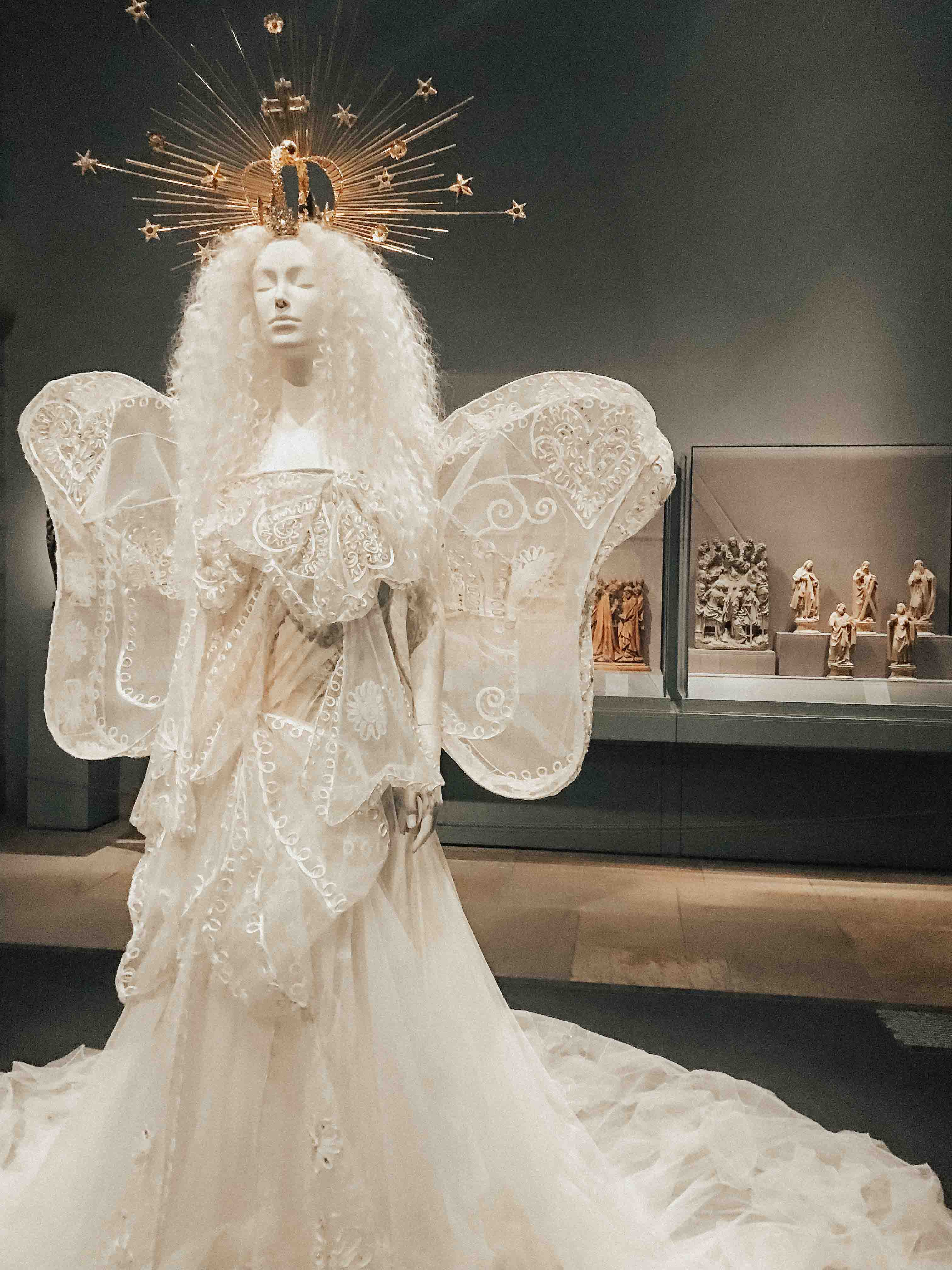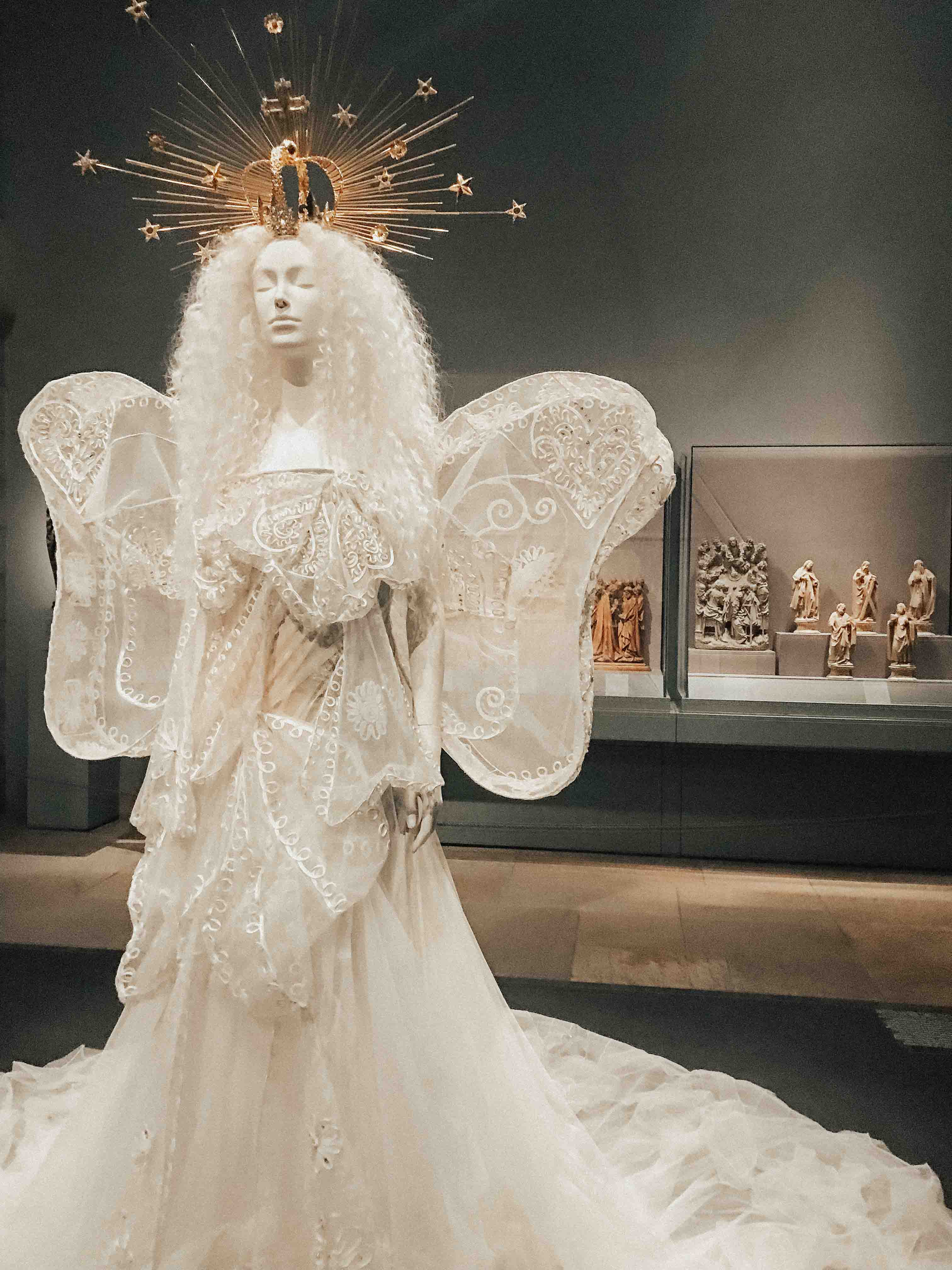 HEAVENLY BODIES WAS NOTHING SHORT OF HEAVENLY. Y'all oh my gosh, I got a little teary eyed when I walked into the exhibit. It was absolutely stunning. If you're in the city, you have to go see it! The gowns were beautiful, the music was beautiful, everything was beautiful. Most of my favorite pieces were Versace or Rodarte. Just all around a HAVE TO SEE.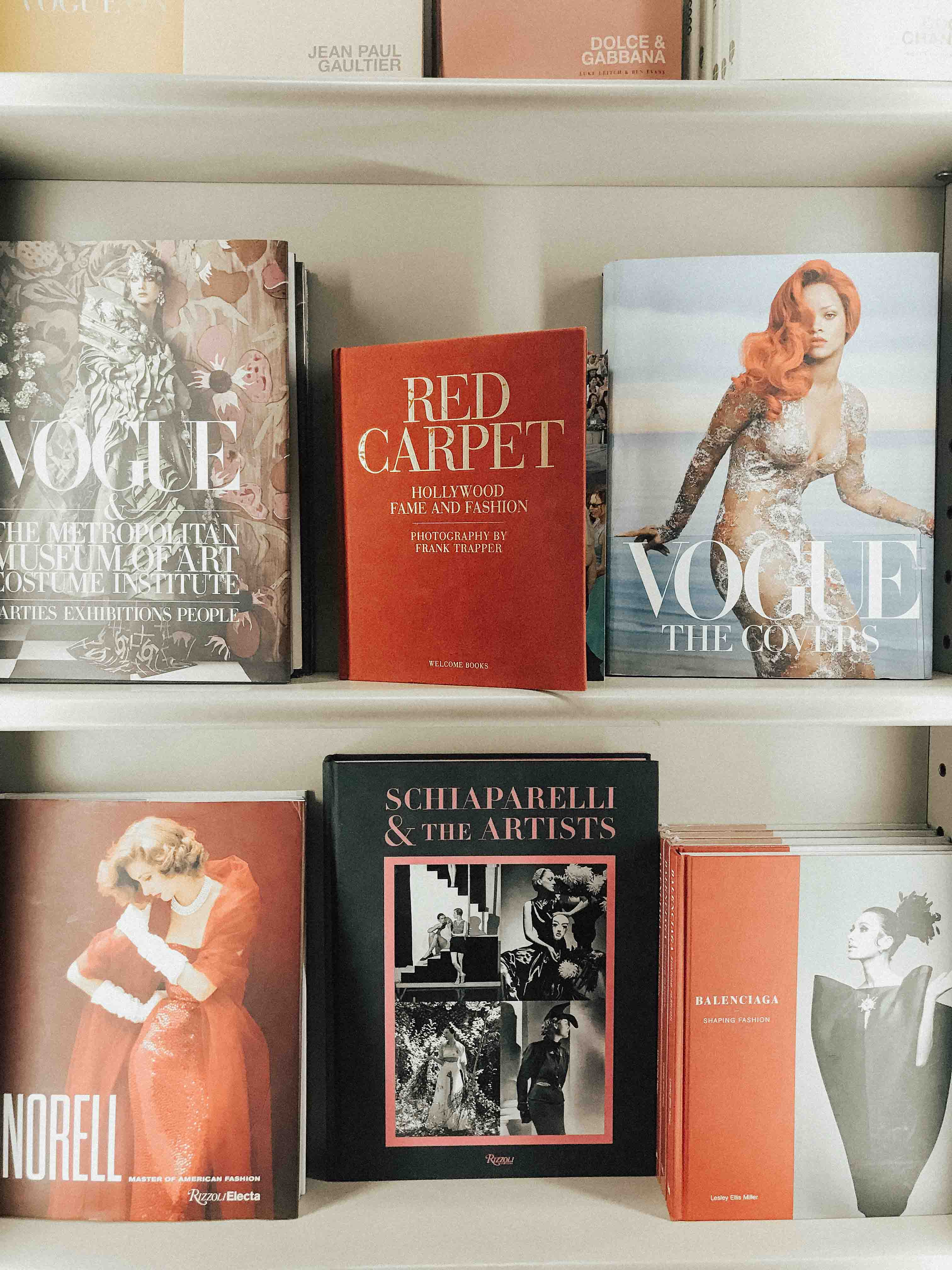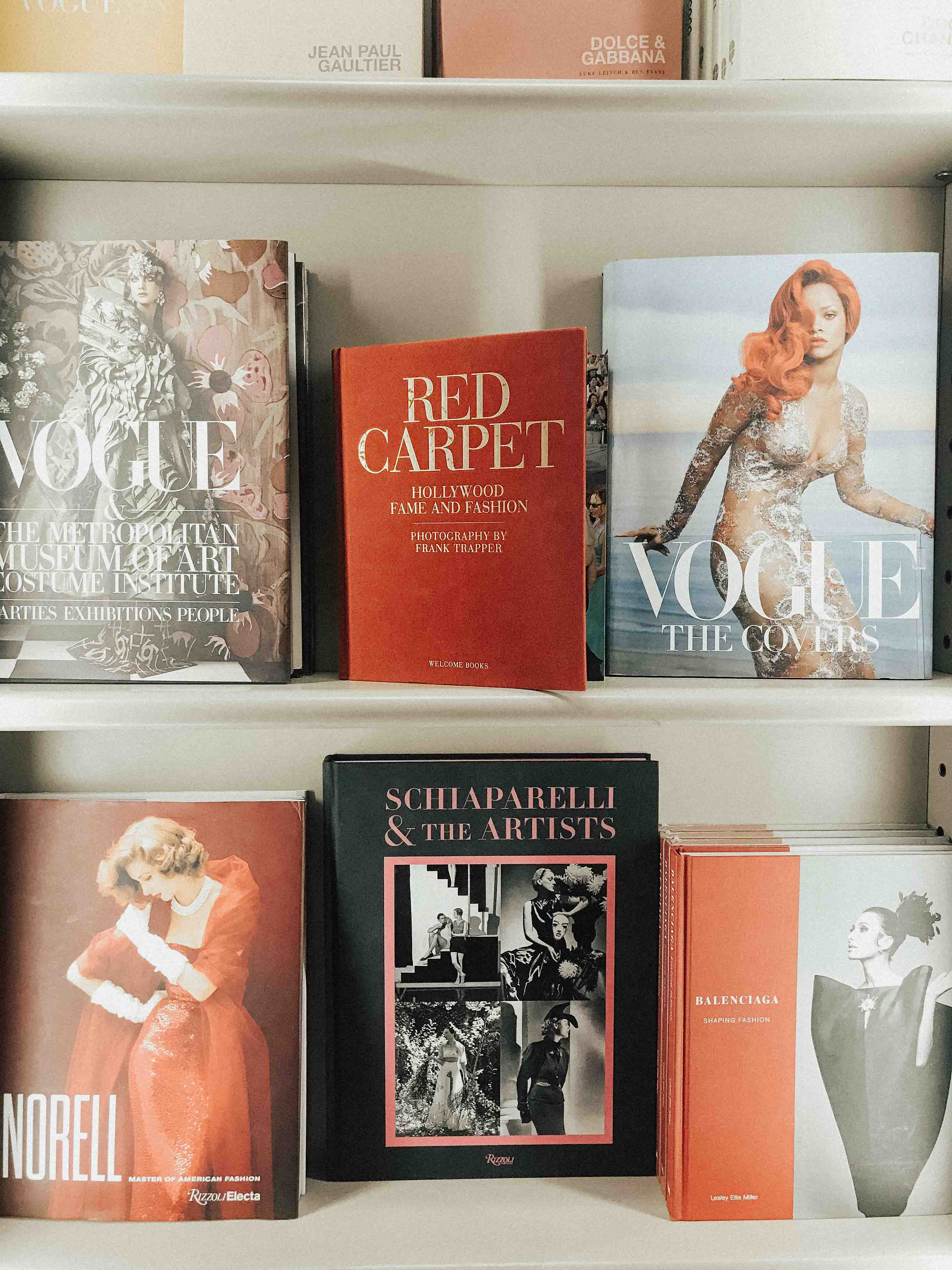 After I walked around the Met for a bit, I headed to the gift shop to charge my phone (lol) and take a quick break. There was sooo many fashion books I wanted to buy them all for my coffee table that I don't currently own, but hey I'll have one eventually right?! I had to snap this lil shot since it was too pretty a view not to take advantage.
Before leaving the Upper East Side, I walked all way the across Central Park for some pizza. I got two slices y'all. What did I tell ya? It's seriously my guilty pleasure.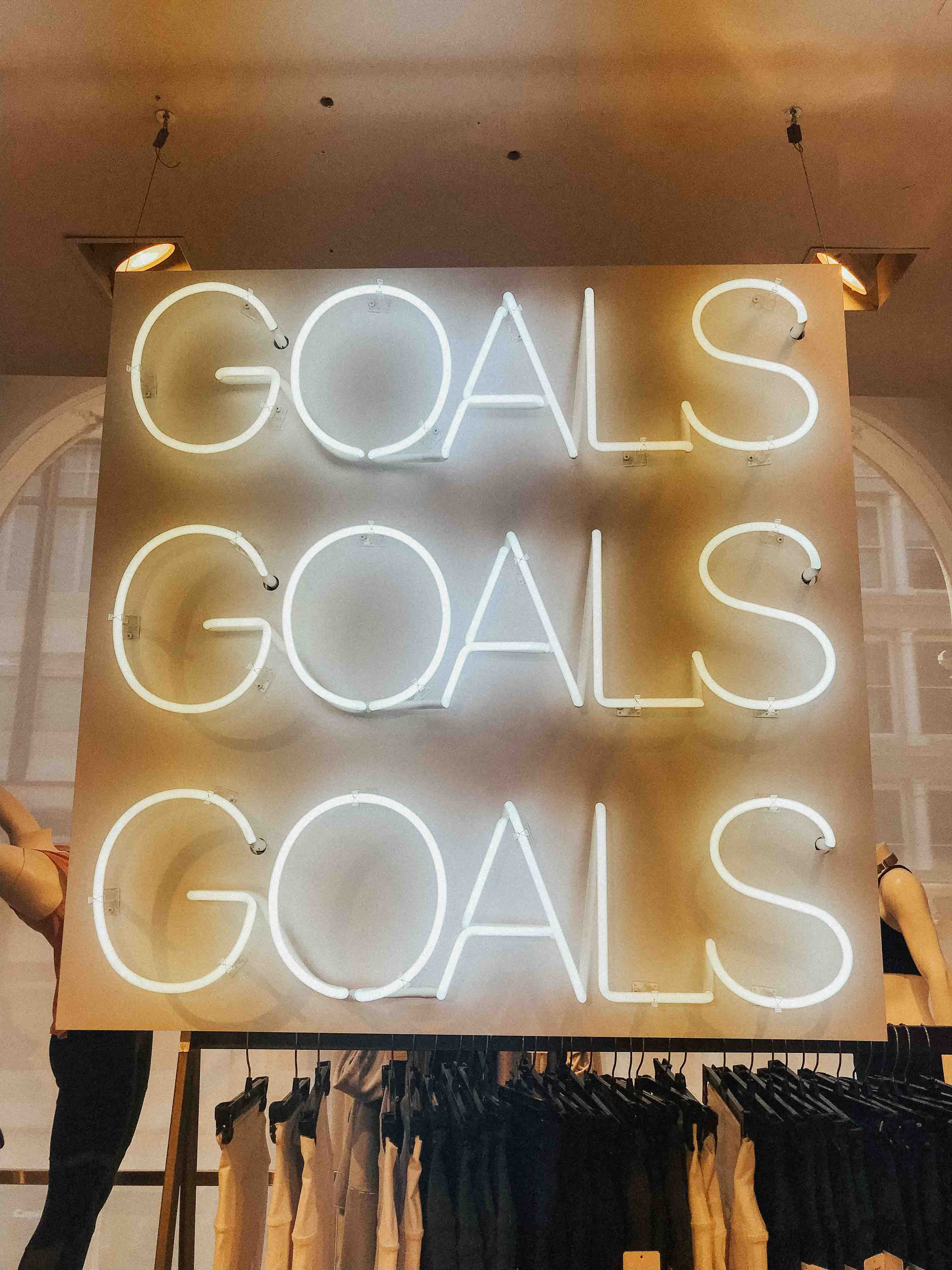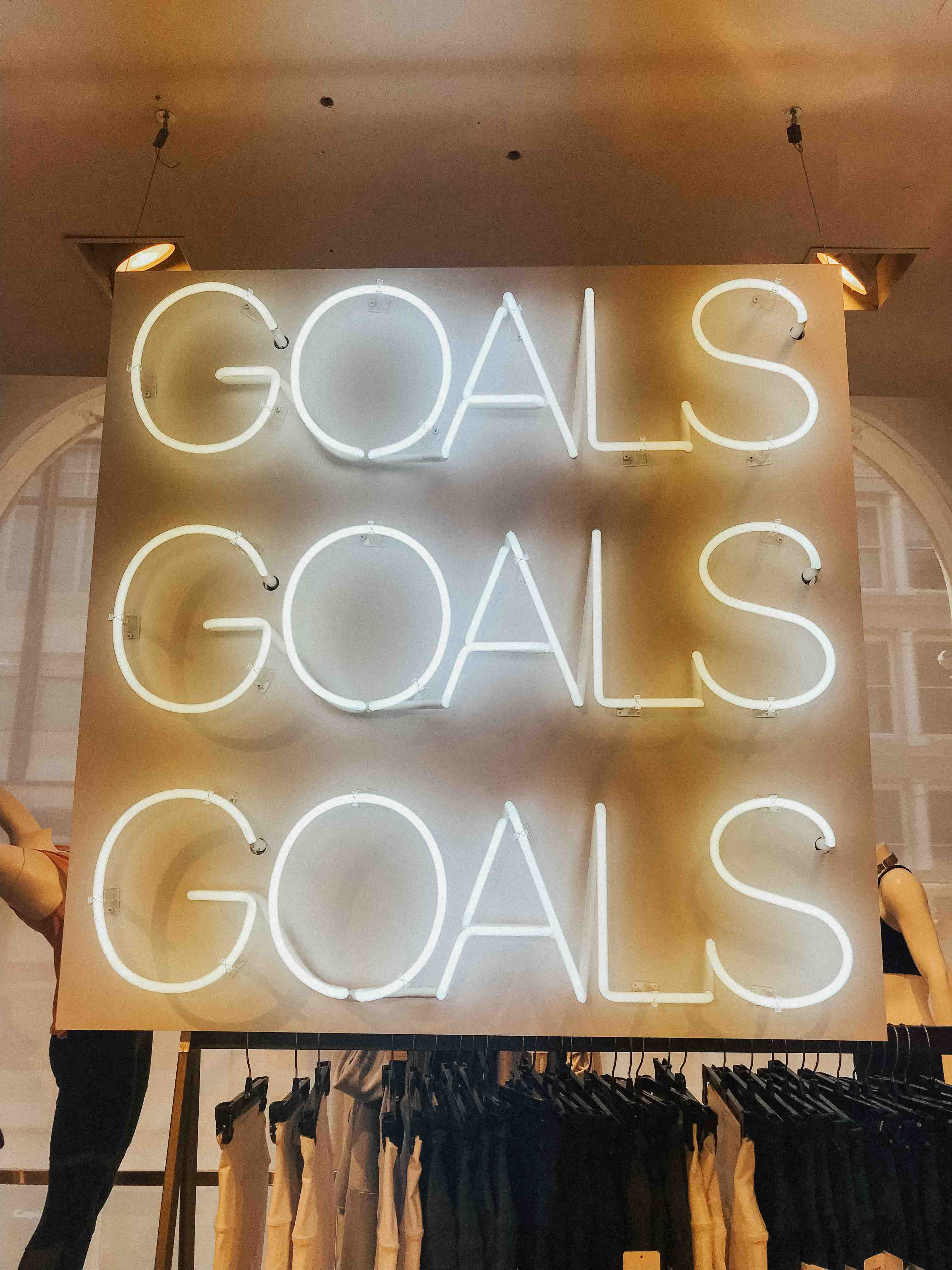 I made my way downtown, to the Soho area, for a bit of window shopping. Help me I'm poor. My favorite Bloomingdales is the Soho location so I stopped in there. The neon signs were out to PLAY Y'ALL. I prob have around three or four pictures of them in my phone with all of the funny sayings. I especially loved the simplicity of the goals x3.
In Soho, I stopped by some of my favorites including: Zara, H&M, Brandy Melville, and Krewe Soho. I was dead after all of my walking so I headed back to Brooklyn for my flight that night. OH THE DRAMA THAT ENSUED. I won't even bother to recap it but I'll let y'all in on a few clues: I was sobbing on the streets of Brooklyn, my phone was on 5% and I barely made my flight!
Overall this weekend: 10/10. I made it one of my new year's goals to go to NYC as much as possible and if one time is all I get, I'll be happy that it was this one! My travel bug was itching so badly. I needed this little mildly spontaneous trip to NYC to get me through the summer!
I can really see myself living in a city out of college. As someone who LOVES to stay busy, the hustle and bustle would be amazing for me. NYC, hopefully I'll see ya soon!