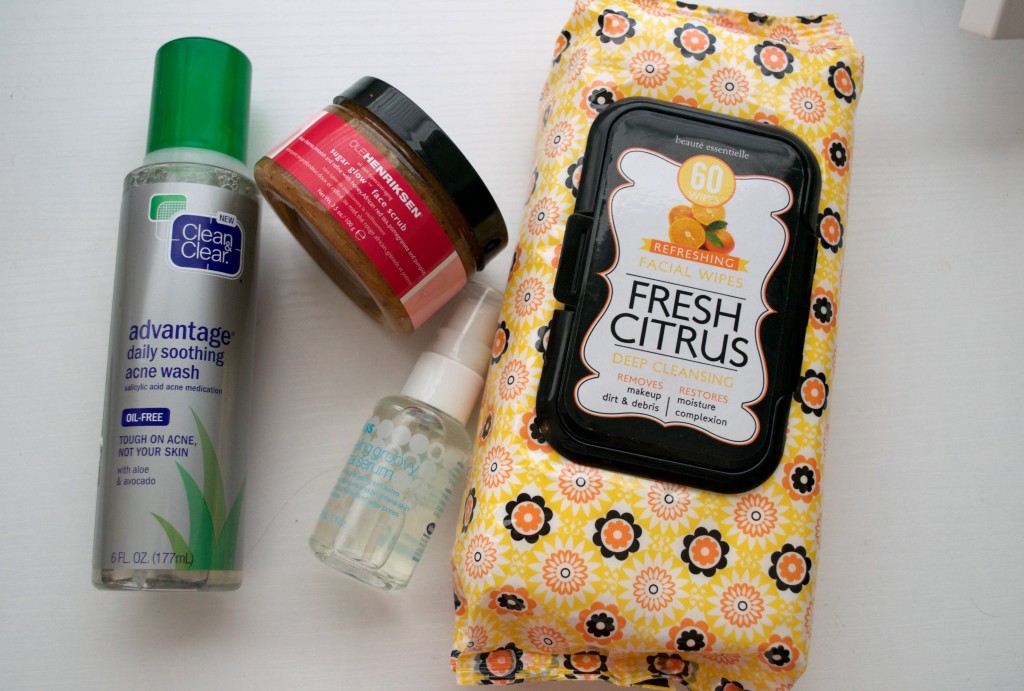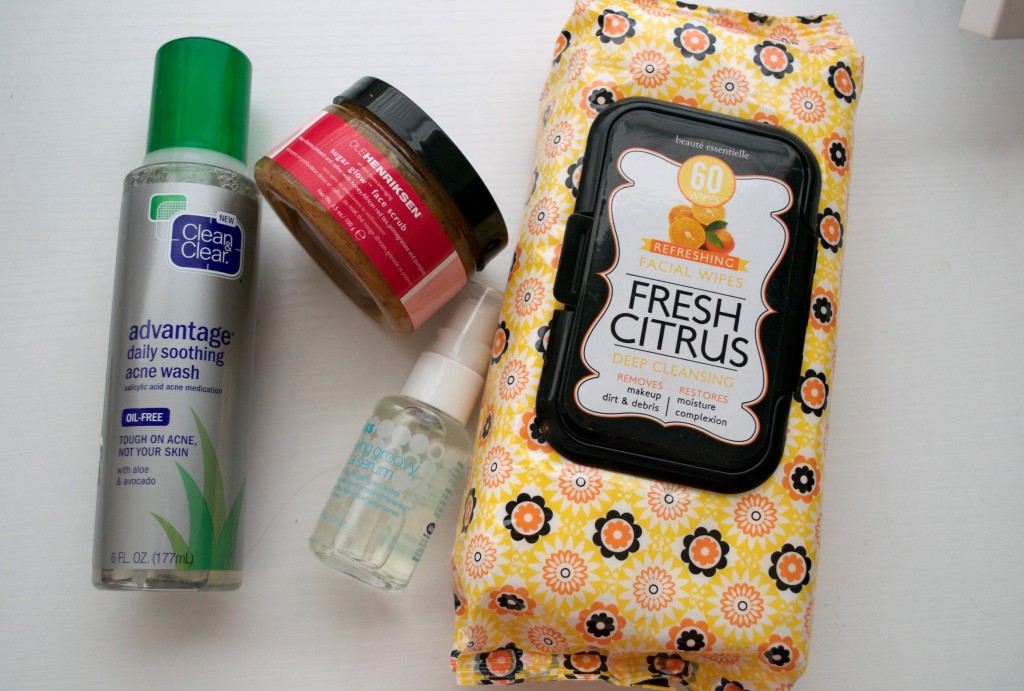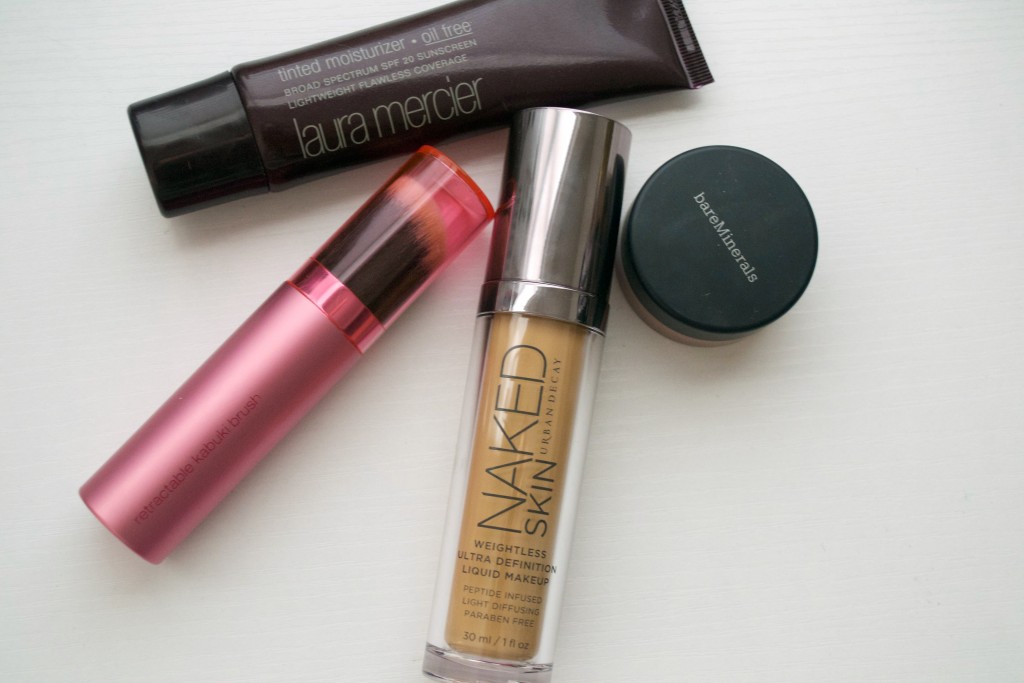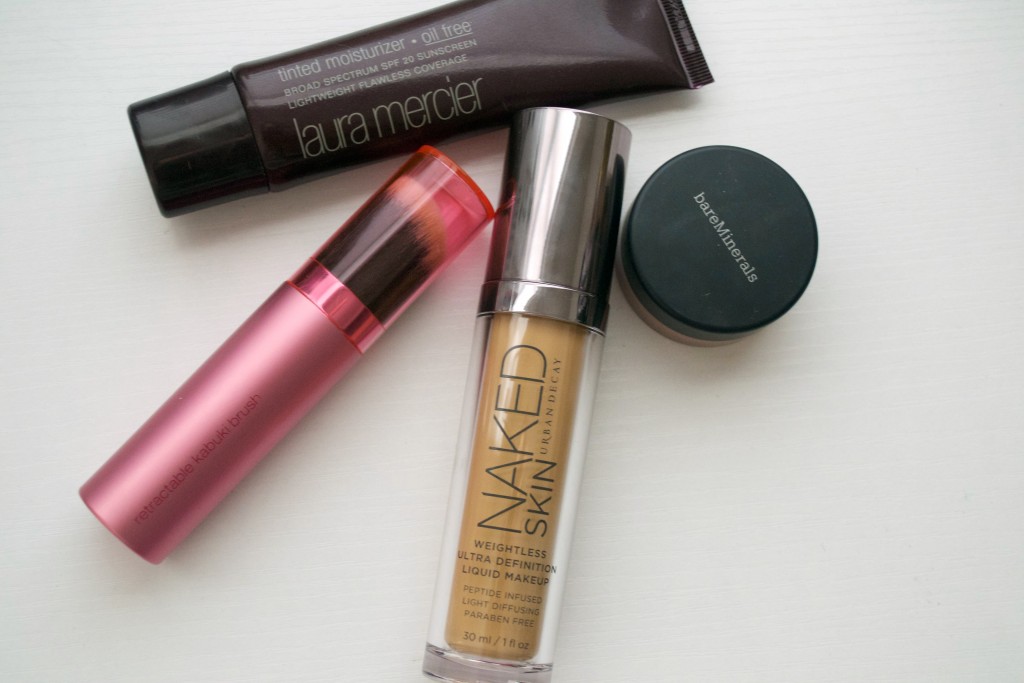 I'm a shopahaulic. There, I said it. Now that y'all know, expect to see hauls frequently on the blog. These past two weeks, I've been on a beauty/skincare kick. I'm so one of those people that get bored easily, but in the end I always end up finishing the product I'm tired of. I picked up a few products- some from TJ Maxx, Bare Minerals, Ulta, and Sephora.
// Skincare //
Clean & Clear Acne Advantage Daily Soothing Face Wash // My skin has recently decided it would like to break out and BAD. Thanks skin! Anyhow, I'm currently using Philosophy Purity Made Simple Face Wash (which I love) but I really needed something with some salicylic acid or benzoyl peroxide in it for my breakouts. I saw this one at TJ Maxx and picked it up because it's got 2% salicylic acid in it and I'm hoping that it'll help calm my skin!
First Impressions // Dang, this smells good. It's pretty gentle too and I'm liking using it with my Clarisonic for my face and back. After two days, my skin is already looking better.
Ole Henriksen Sugar Glow Face Scrub // I love a good scrub. Sometimes my skin, just needs an extra something in addition to cleansing with my Clarisonic twice daily. This was only $9.99 and it smelled good so I figured I'd give it a go.
First Impressions // Smells great (wow, clearly I'm drawn to product by the smell) and I liked the consistency of it. It had some thicker chunks in it and the base was the perfect amount of grain. Felt super good on my skin.
Bliss Peeling Groovy Facial Serum // My skin was doing a lot better when I was doing the whole shebang (cleanse, tone, serum, moisturize, acne spot treatment) and I ran out of my other serum so I wanted to pick up another one. At only $12, this was bargain. Bliss products always smell super good and I read a few positive reviews on this so we'll see!
First Impressions // Serum isn't too oily/greasy- which I like. Went on well and soaked into my skin pretty quickly.
Fresh Citrus Refreshing Facial Wipes // When ya run out of makeup wipes, the world stops for a second. My all time favorite ones are Neutrogena, but they can get so expensive. I've started getting my makeup wipes from TJ Maxx because I can snag a pack of 30 for like $3! It can't get any better. The citrus scent pulled me in!
First Impressions // Love the smell and these are great for removing face makeup, but after a few days, my eye area is burning and stinging. I'm now just using these for face makeup removal and doing something different for my eye makeup.
// Makeup //
Laura Mercier Tinted Moisturizer // I used to use this like three years ago and I loved it! I never did get back to purchasing a full size, so in hopes my skin will clear up and I won't need to wear foundation all the time, I picked this up from Sephora. The lady at Sephora helped me match my skin and the color is perfect on me!
First Impressions // The formulation of this is the best! It feel like I have no makeup on. It blends so well when I use my fingers and the coverage is pretty light (but hey-it is a tinted moisturizer)!
Real Techniques Retractable Kabuki Brush // Thought this one would be good for my foundation because I'm getting really tired of my other brushes. I own a few Real Techniques brushes and I really love them.
First Impressions // Nice for applying my foundation. Worked great to buff it in. Would reccomend!
NAKED Skin Liquid Makeup // Long story short, I ran out of my Benefit Hello Flawless! Oxygen Wow Foundation and needed another. I heard great things about this one. At first I got the wrong color, so about three weeks later, I went back and purchased the right shade (shade 4.0, instead of 3.0).
First Impressions // I like how smooth this goes on. It feels great on my skin. The coverage is medium-ish and there's a little glow that I get when I use this product. I like it so far! But it does not smell very good (boo!).
Bare Minerals Warmth // My Tarte Amazonian Clay bronzer shattered to pieces while I was traveling and I was kind of over it anyways so I figured I'd just get a new bronzer. At points in my life, I have stayed awake late into the night and watched infomercials. Bare Minerals was one of them. I'm really not a fan of powder foundation, but I was drawn to this product. I had never used a loose bronzer before.
First Impressions // I like the concept of a loose bronzer. The color is perfect but I can't seem to find the right brush to use it with. I think my brushes are too soft and are picking up too much product, but not distributing enough. Any suggestions on a brush?
That wraps up my very long beauty haul for July + first impressions! Do y'all like these types of posts? Let me know in the comments what you like for beauty products for the month of July. Like me on Facebook, and follow all my social media for updates!