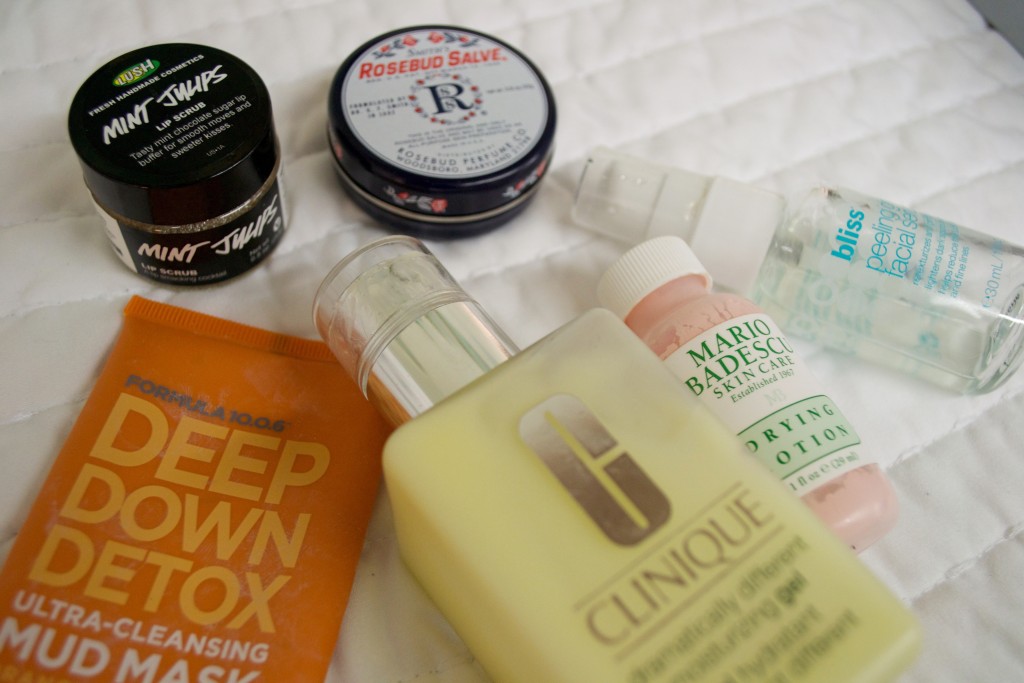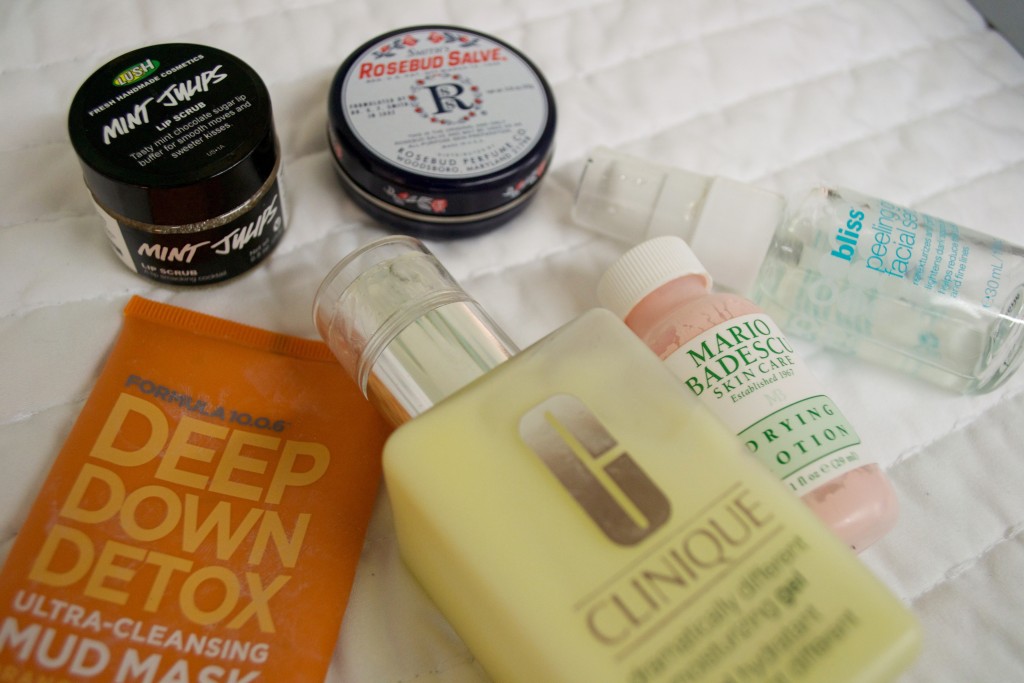 After a long week, we all need some R-and-R. Sundays are the absolute perfect day to do so! I love winding down with some tea and a quick mini facial to prep me for the week.
// Face Mask //
I start off with one of my all time favorite masks for acne-prone, oily skin the Formula 10.0.6 Deep Down Detox Ultra-Cleansing Mud Mask. I leave this one on until it is dry and then I take it off with a steaming hot wash cloth. I didn't include this in the picture, but if my skin is being super bad, I'll do a second mask. Right now, I love the Fresh Black Tea Instant Perfecting Mask. It's kind of a grainy, mushy texture and it doesn't dry so I just time this one for a about ten minutes and take it off the same with a steaming hot wash cloth.
// Serum, Toner, etc //
I followed up my masks with my favorite Clinique Clarifying lotion on a cotton pad and then the Bliss Peeling groovy facial serum. For moisturizer, I'll do one of two options- the Clinique Dramatically Different Moisturizing Gel (if my skin isn't feeling too dry) or the Somme Skin Reset Night Cream (which is super thick and good for my skin when I need some hydration). As for a spot treatment, I love the Mario Badescu Drying Lotion. I put it on any spots and they are visibly better in the morning!
// Lips //
I looove a good lip scrub. Last time I went to LUSH, they just so happened to have Mint Julip lip scrub and I snagged it right then and there with no questions asked! It is amazing for sloughing off dead skin cells (as gross as that sounds). I follow that with my holy grail lip balm, the Rosebud Salve! I just picked up a new tin from Urban the other day and honestly words cannot contain my excitement!
What do y'all like to do on Sunday nights to get yourself ready for the week?