IT'S BEEN A LONG 21 DAYS SINCE I'VE LAST POSTED, Y'ALL. To be honest, those few weeks have been some of the hardest times of this year. But hey, I am back! Thank you lord for Thanksgiving break, although it may only be two days for me when I factor in my work schedule. Nonetheless, I am thankful to have some sort of break. The end of the school year is coming WAAYY too fast.
Let's dive into this post — featuring a super simple, super chic neutral look. It's so perfect for the Louisiana "winters" we have (cold in the morning, warm in the afternoon).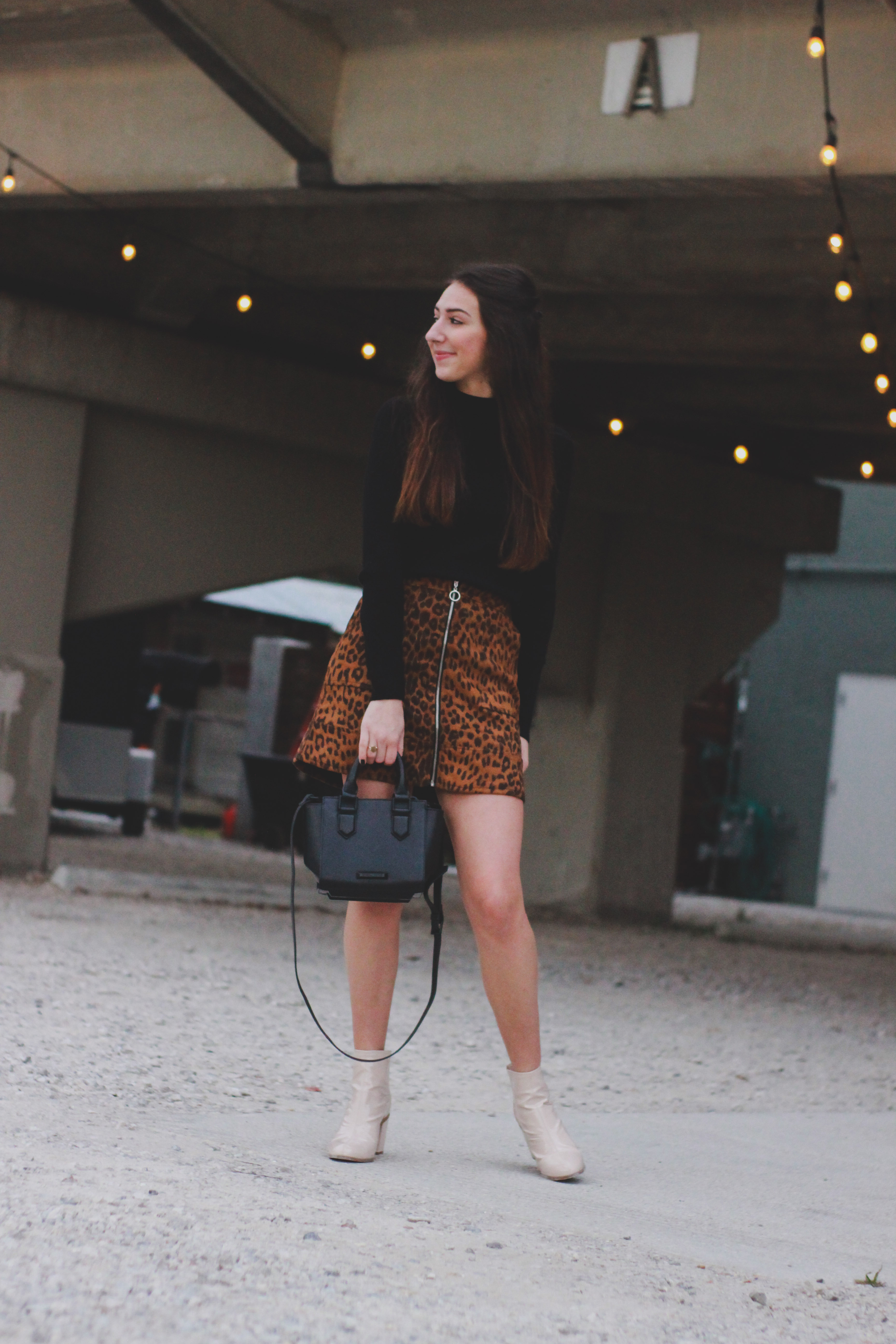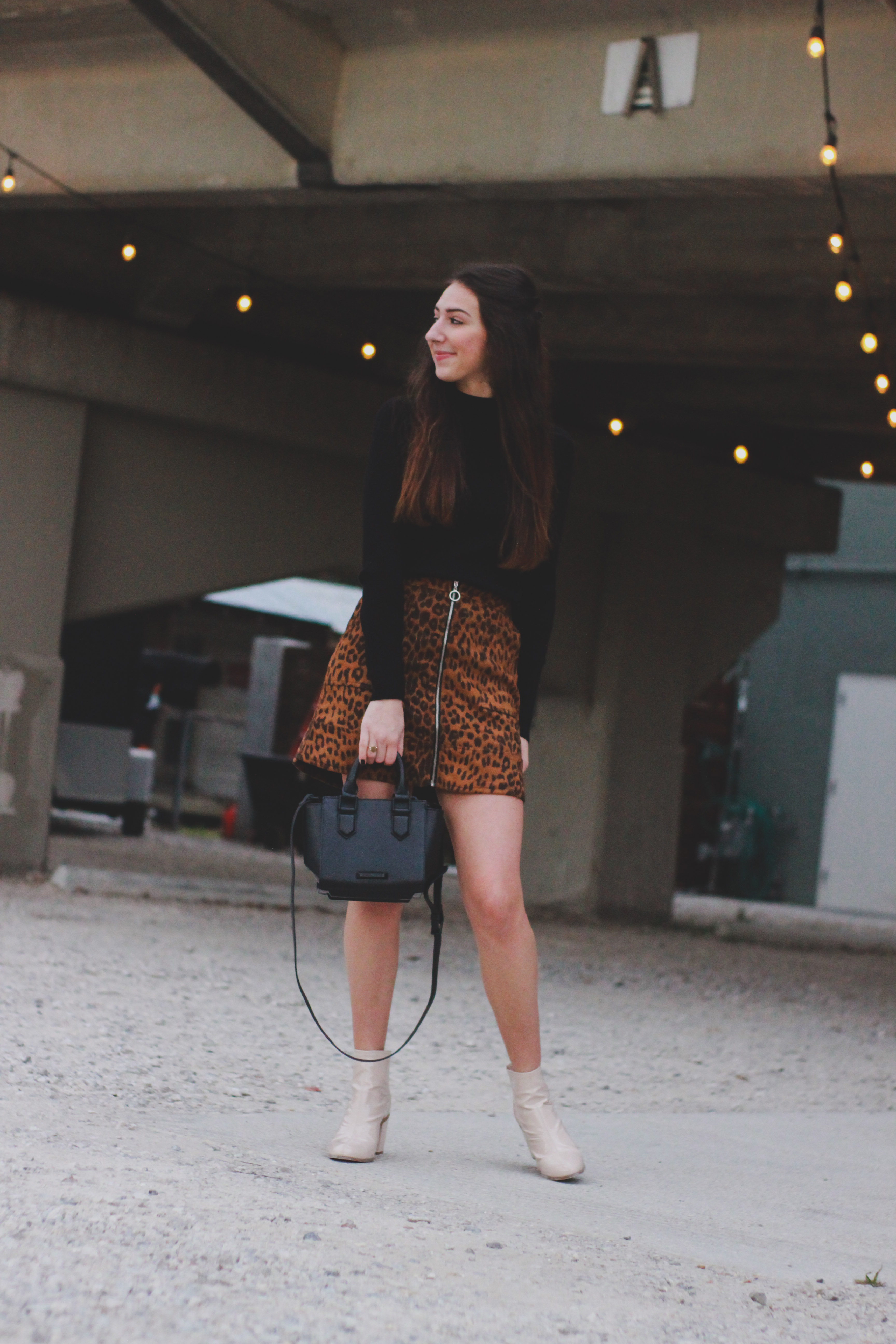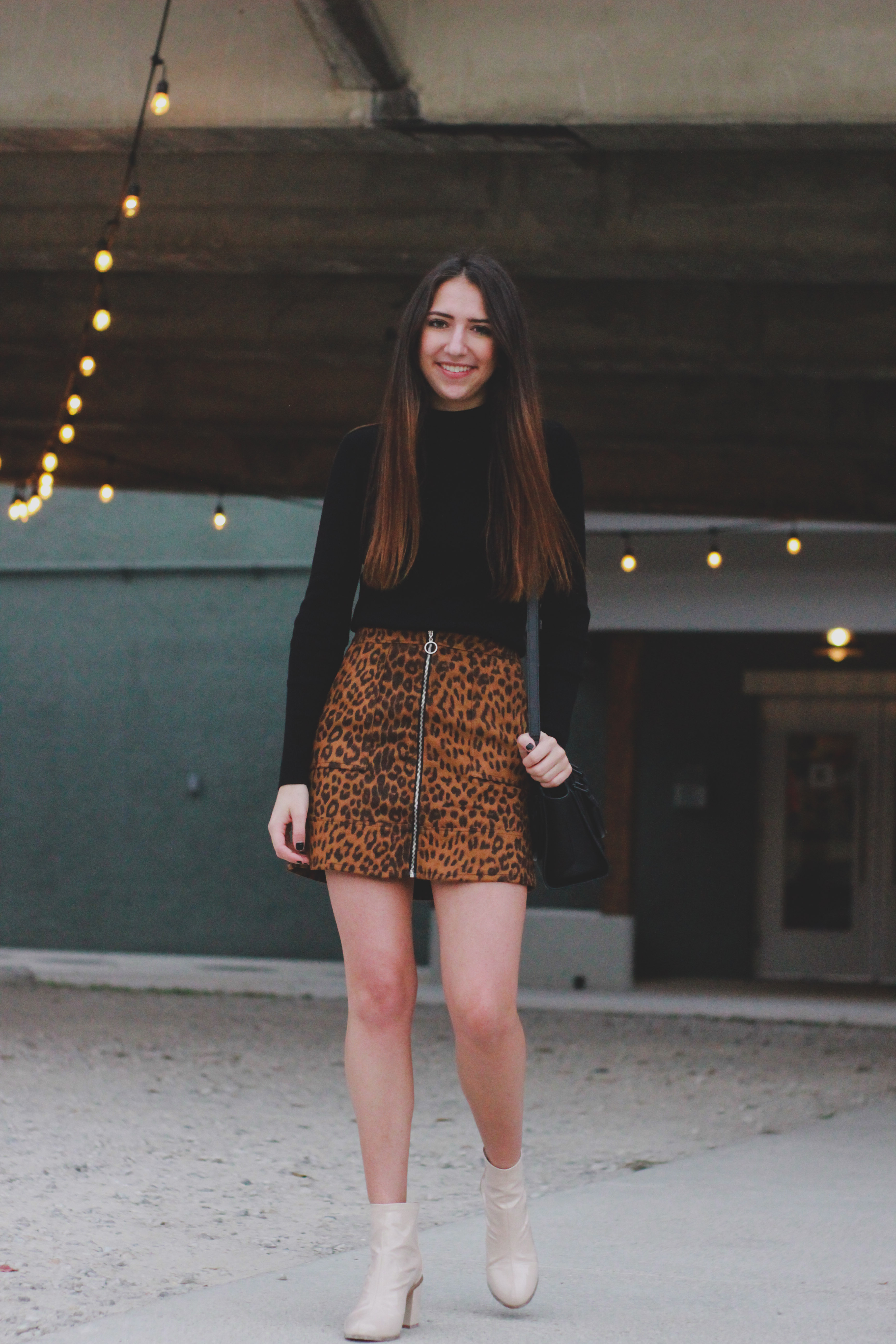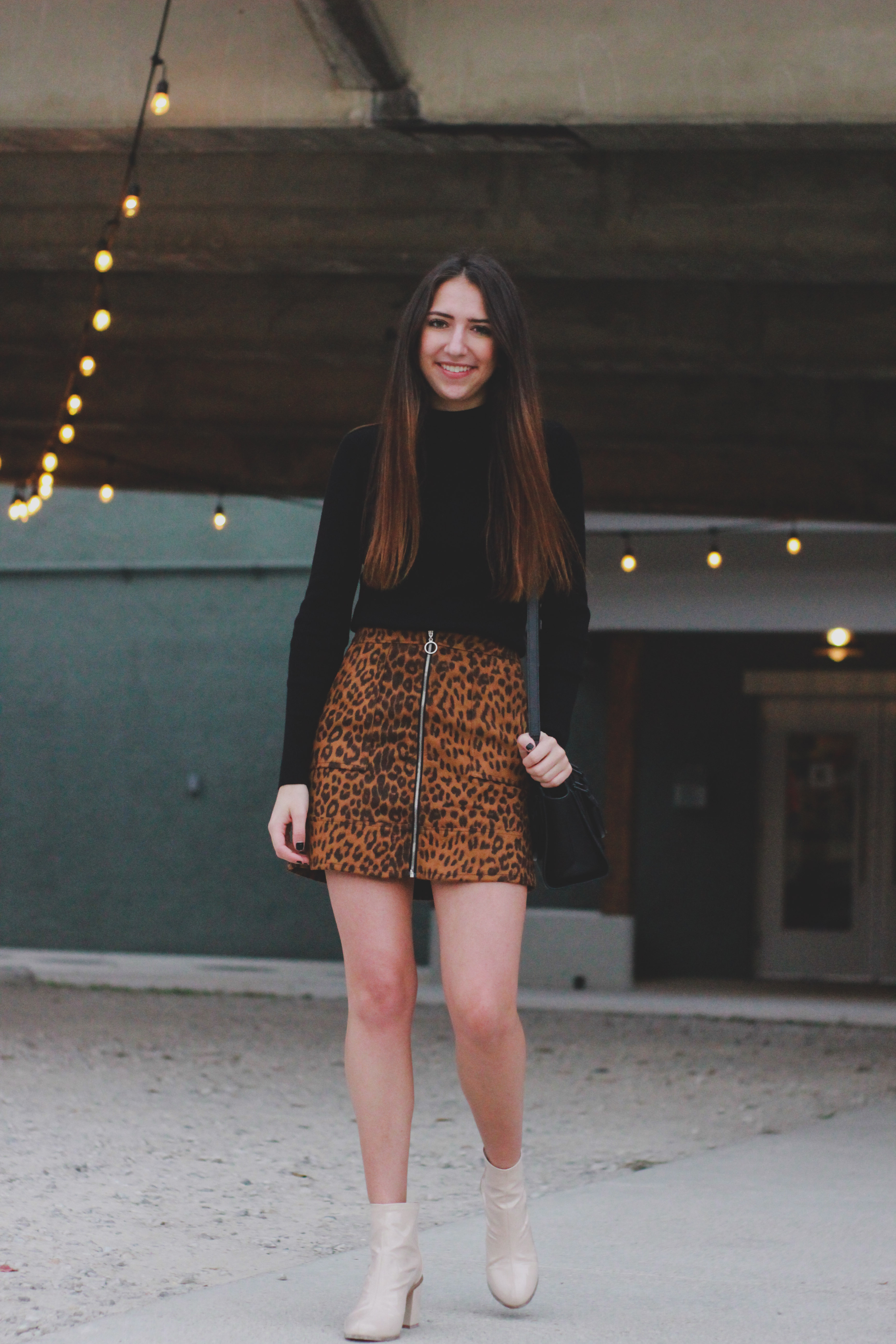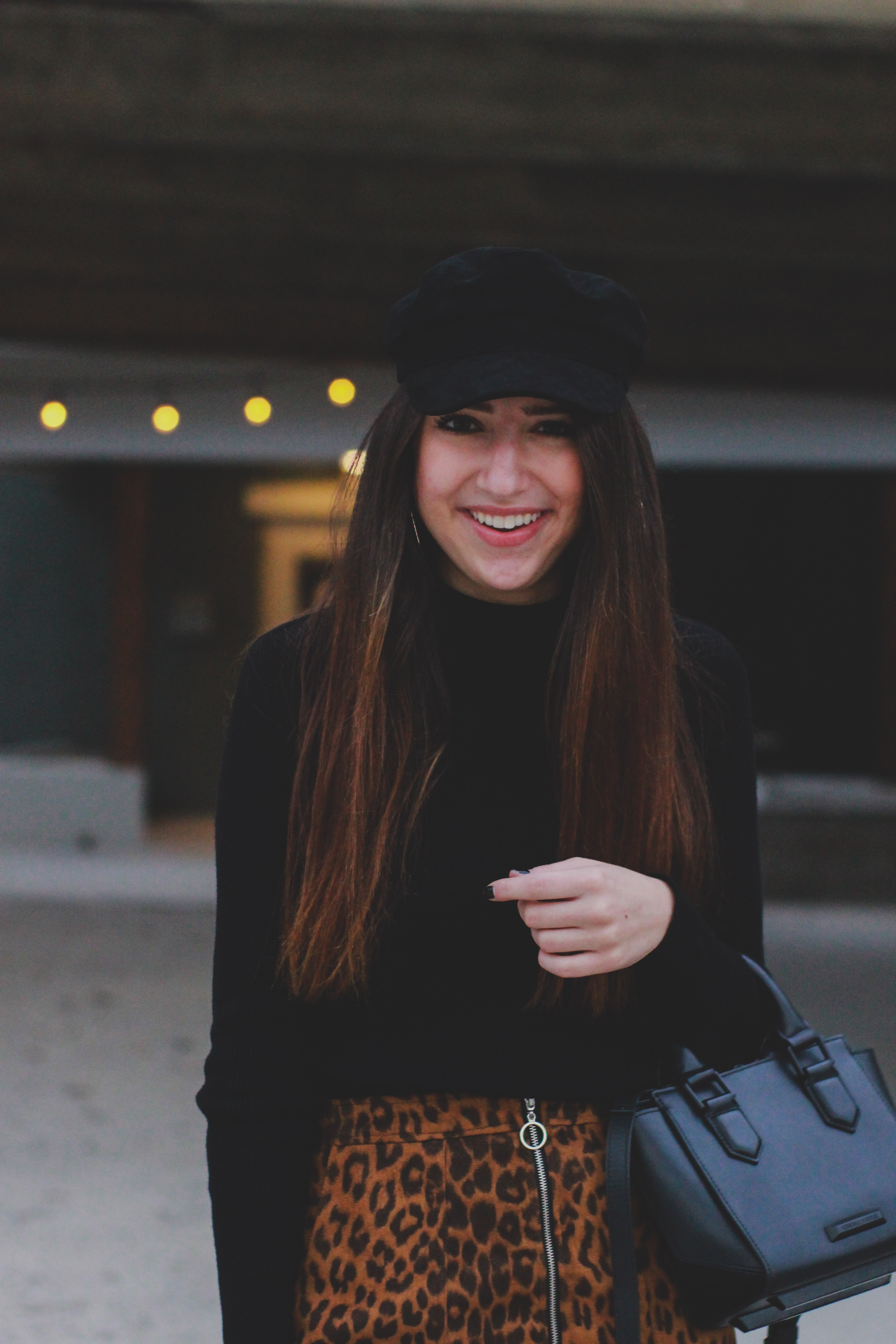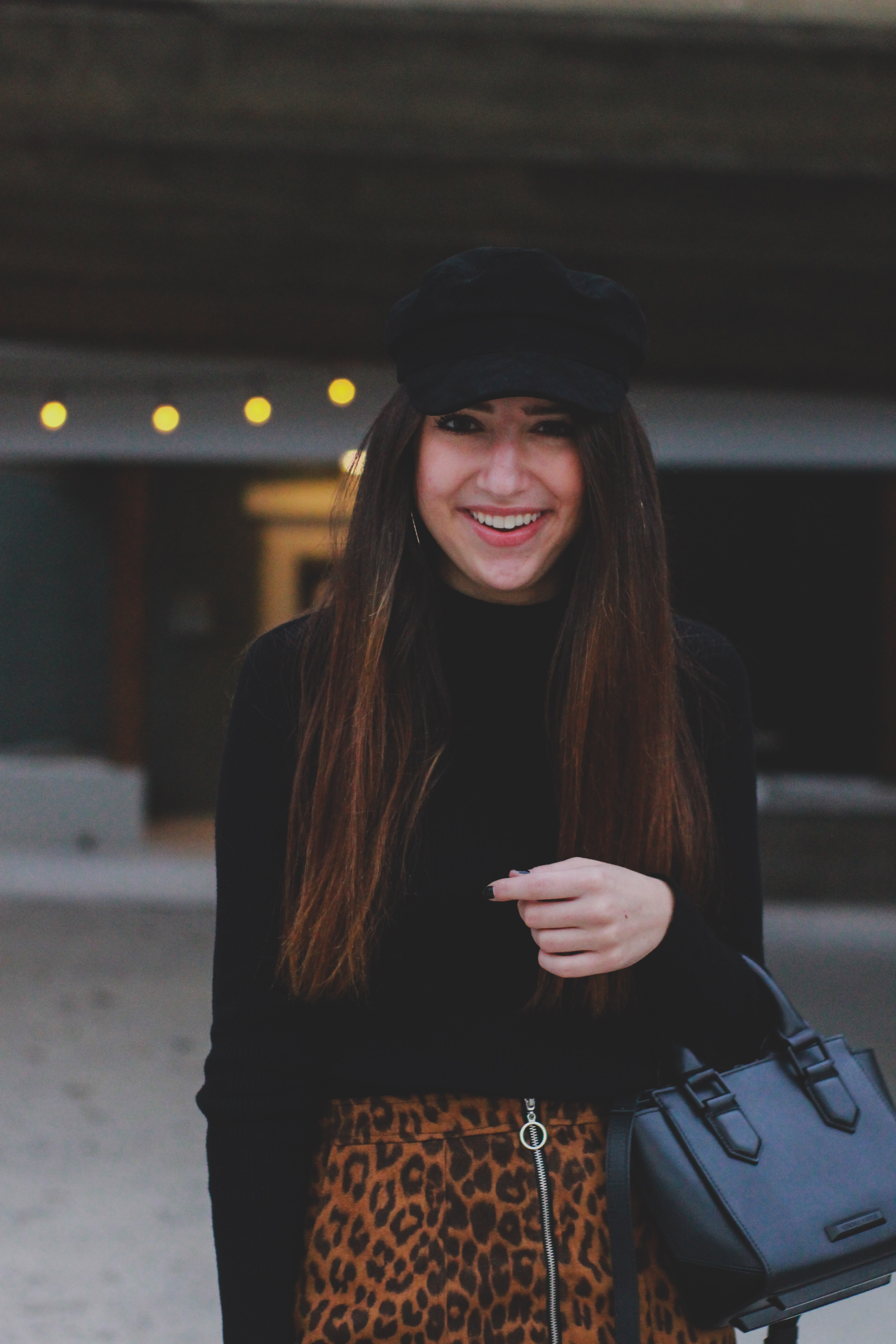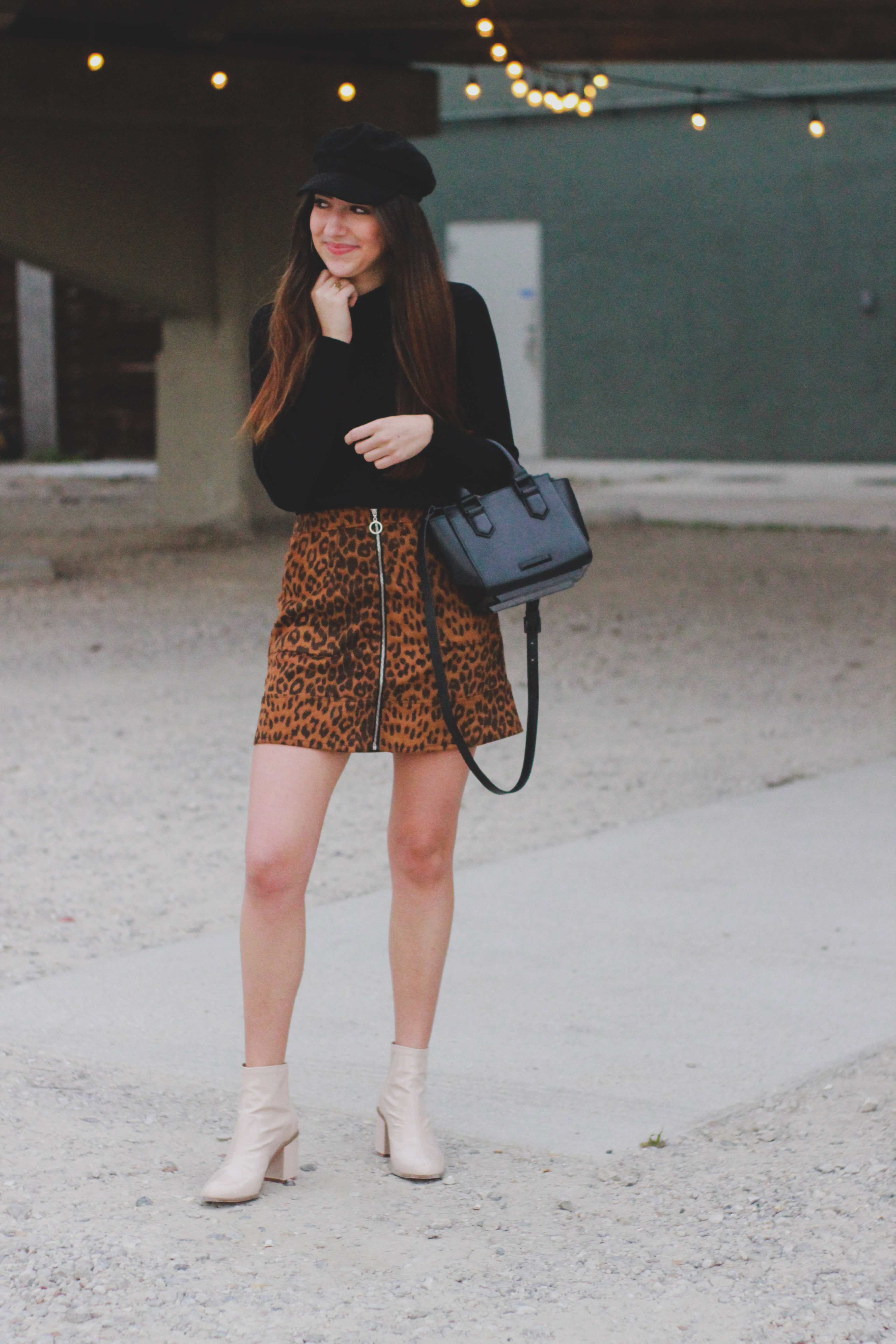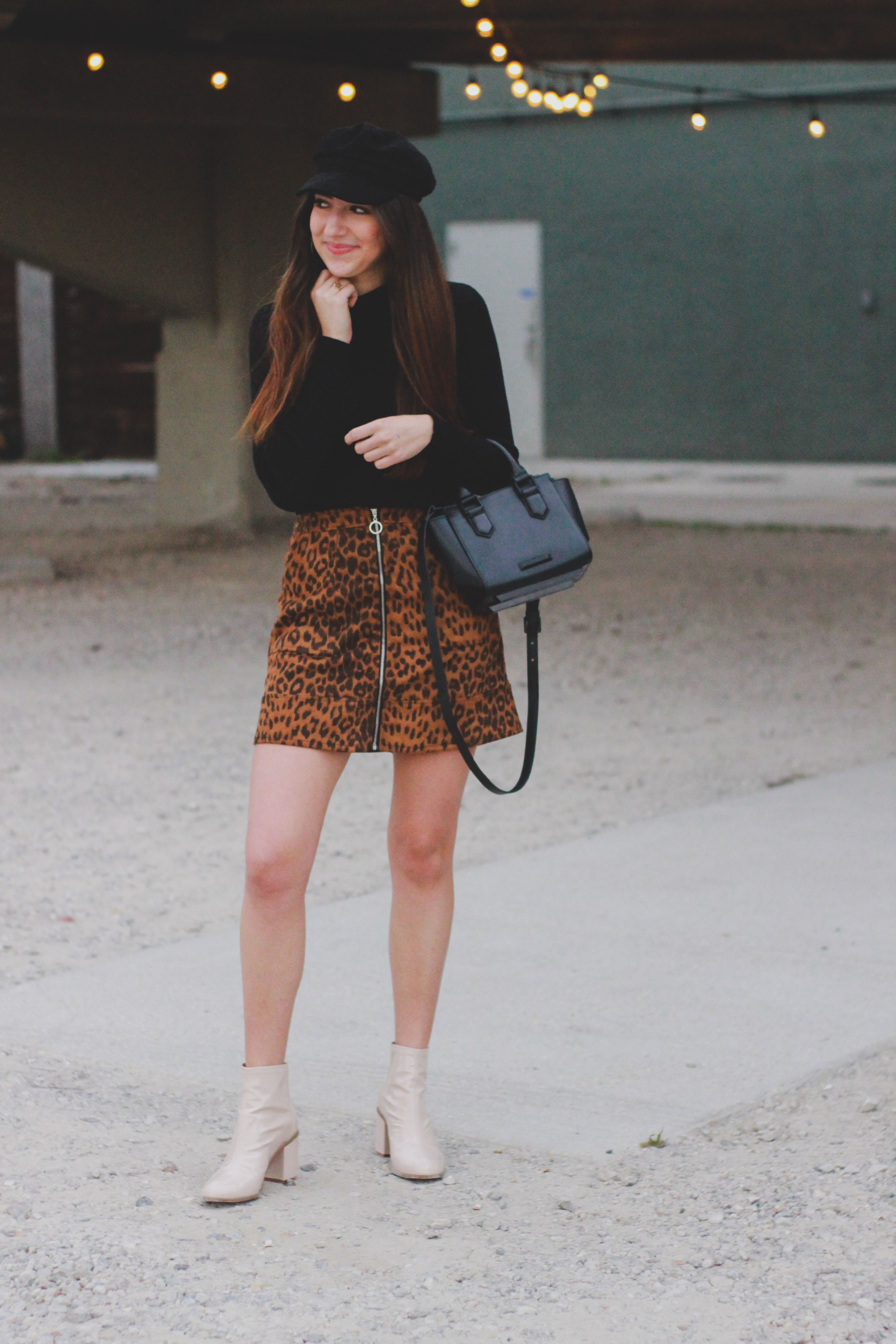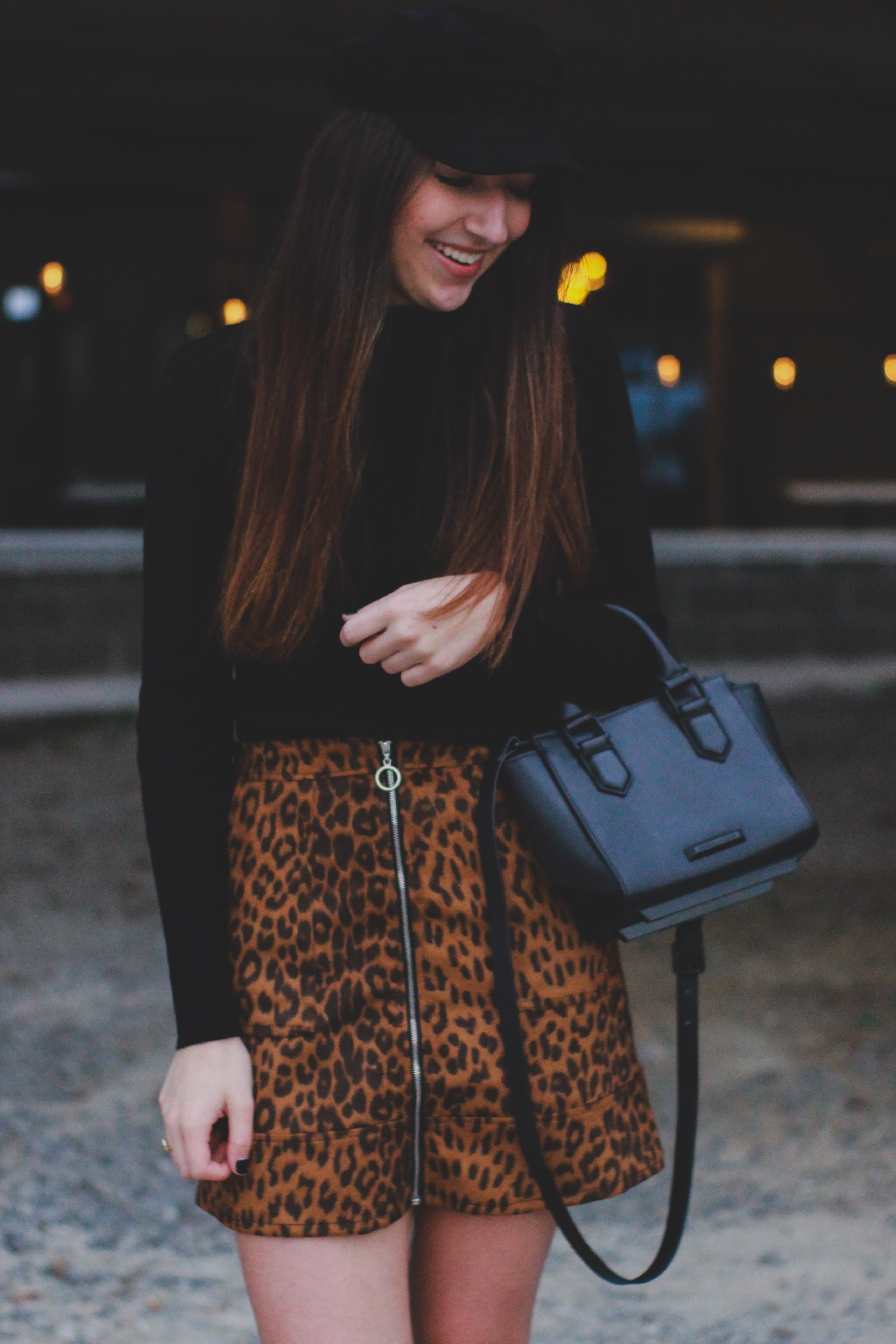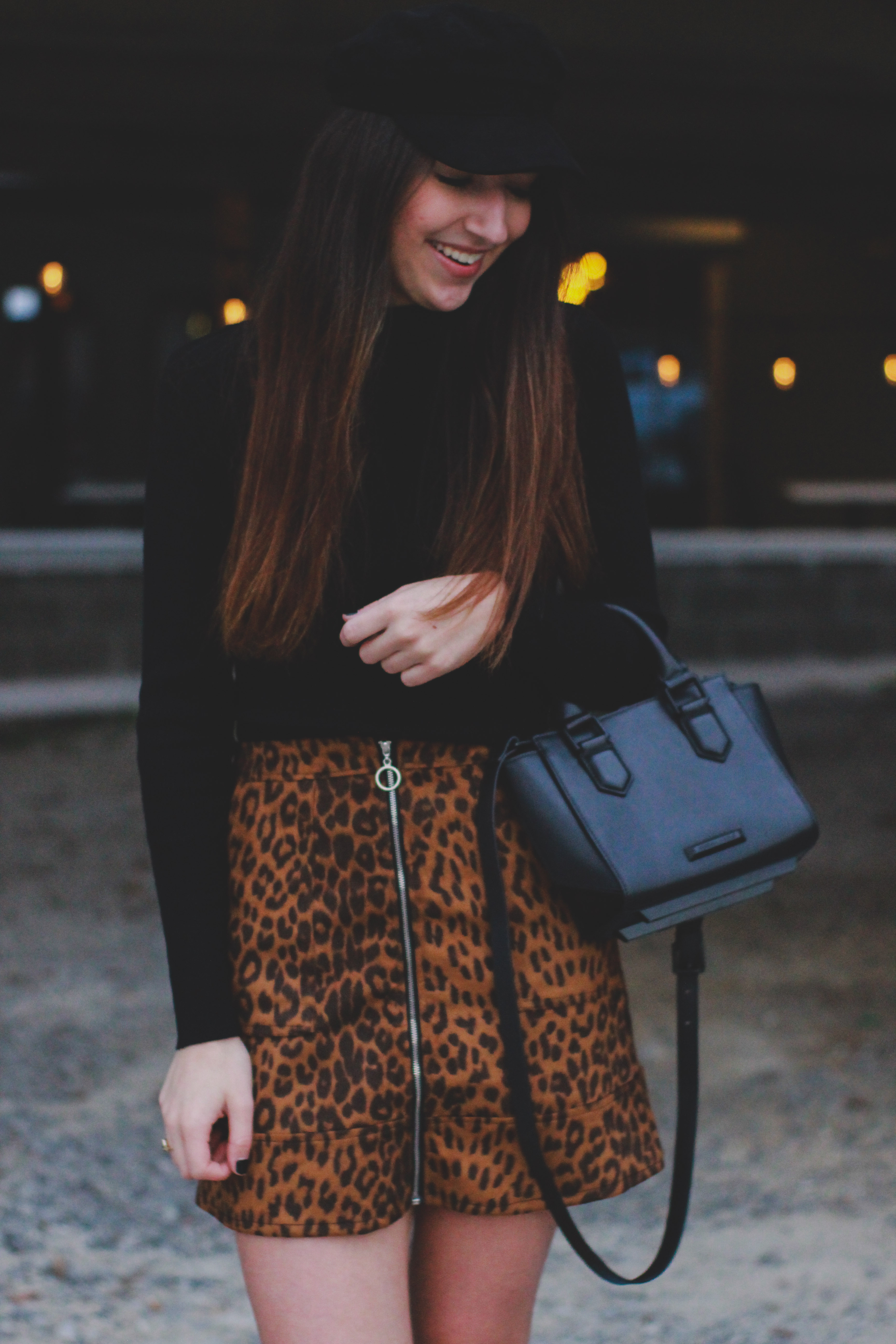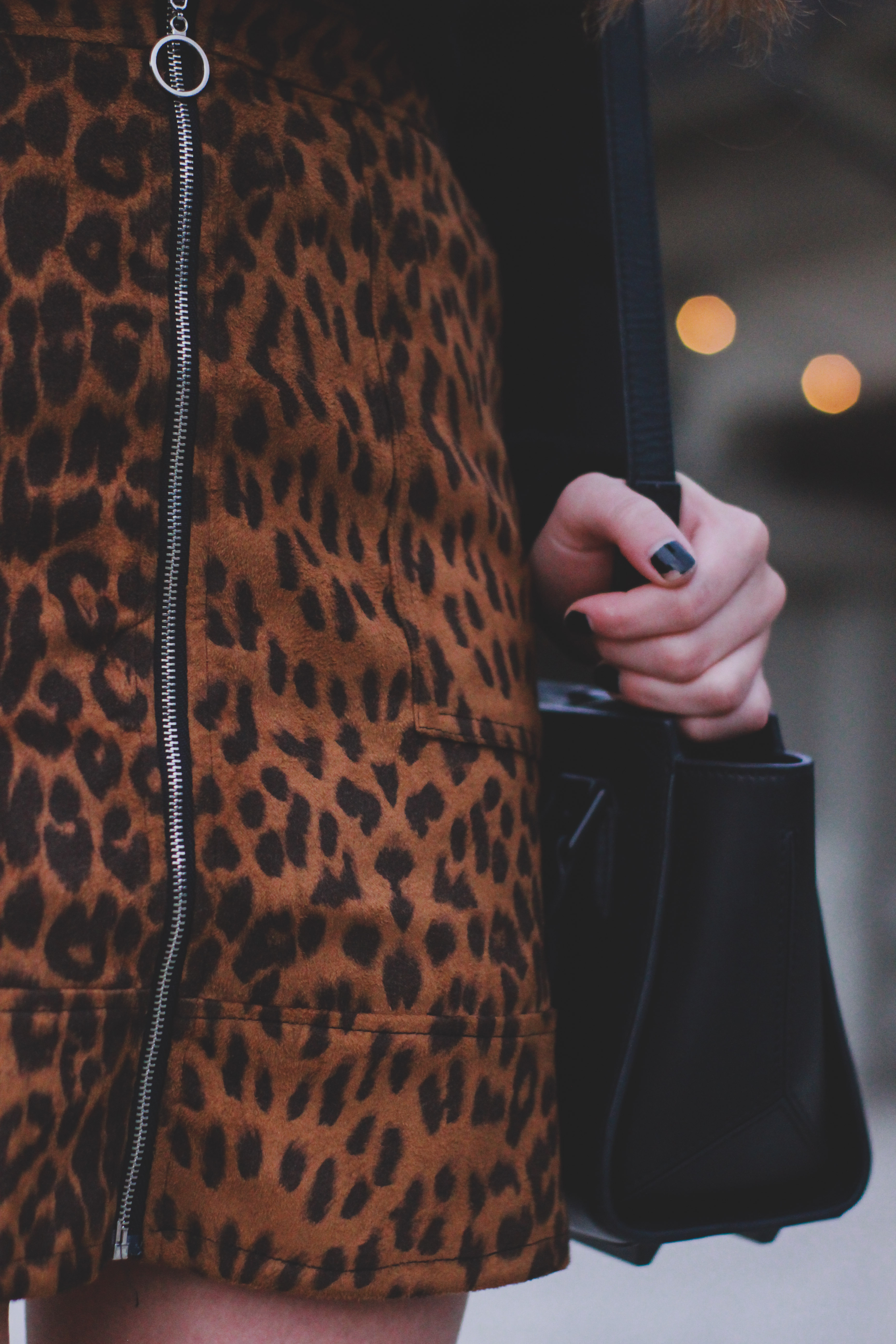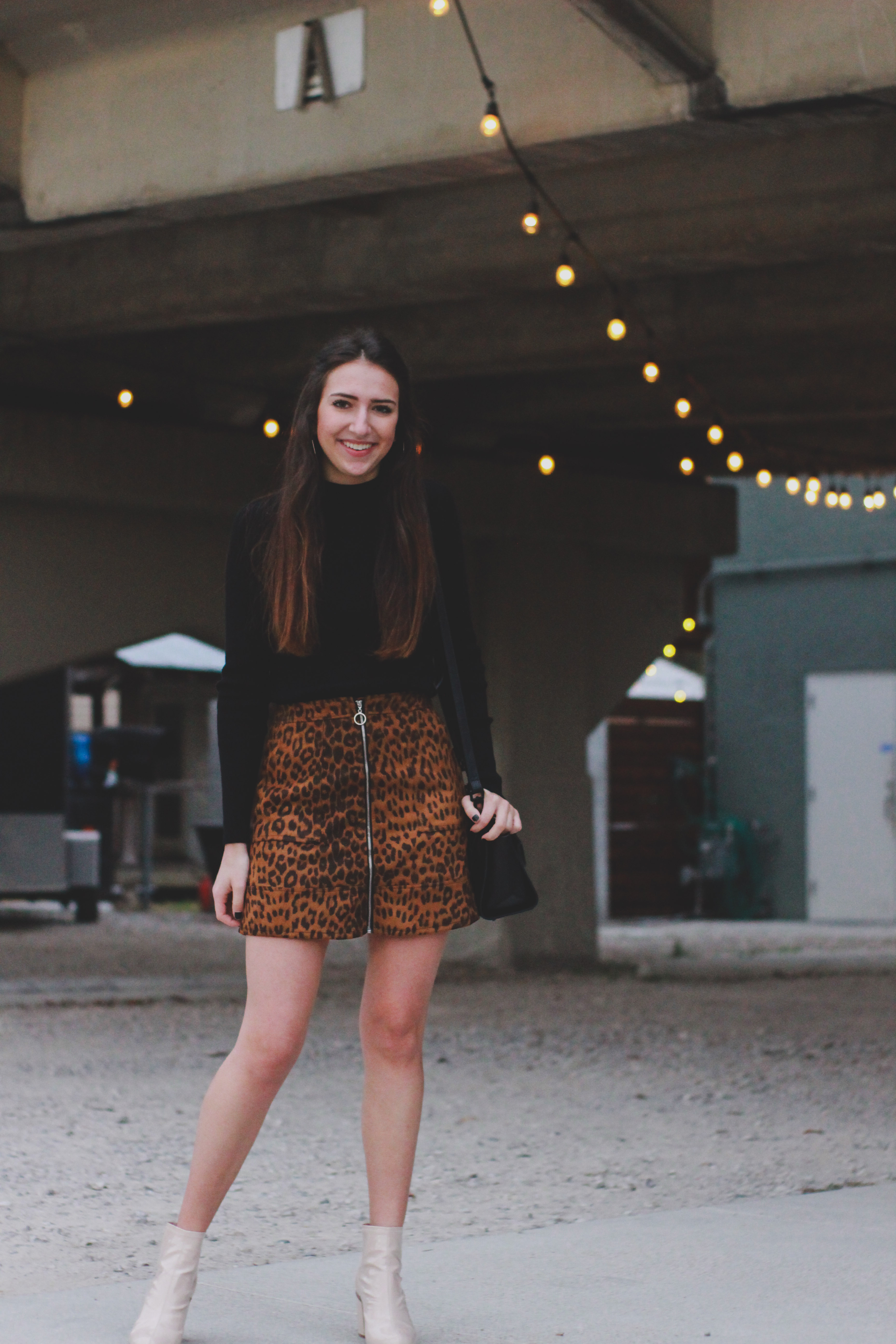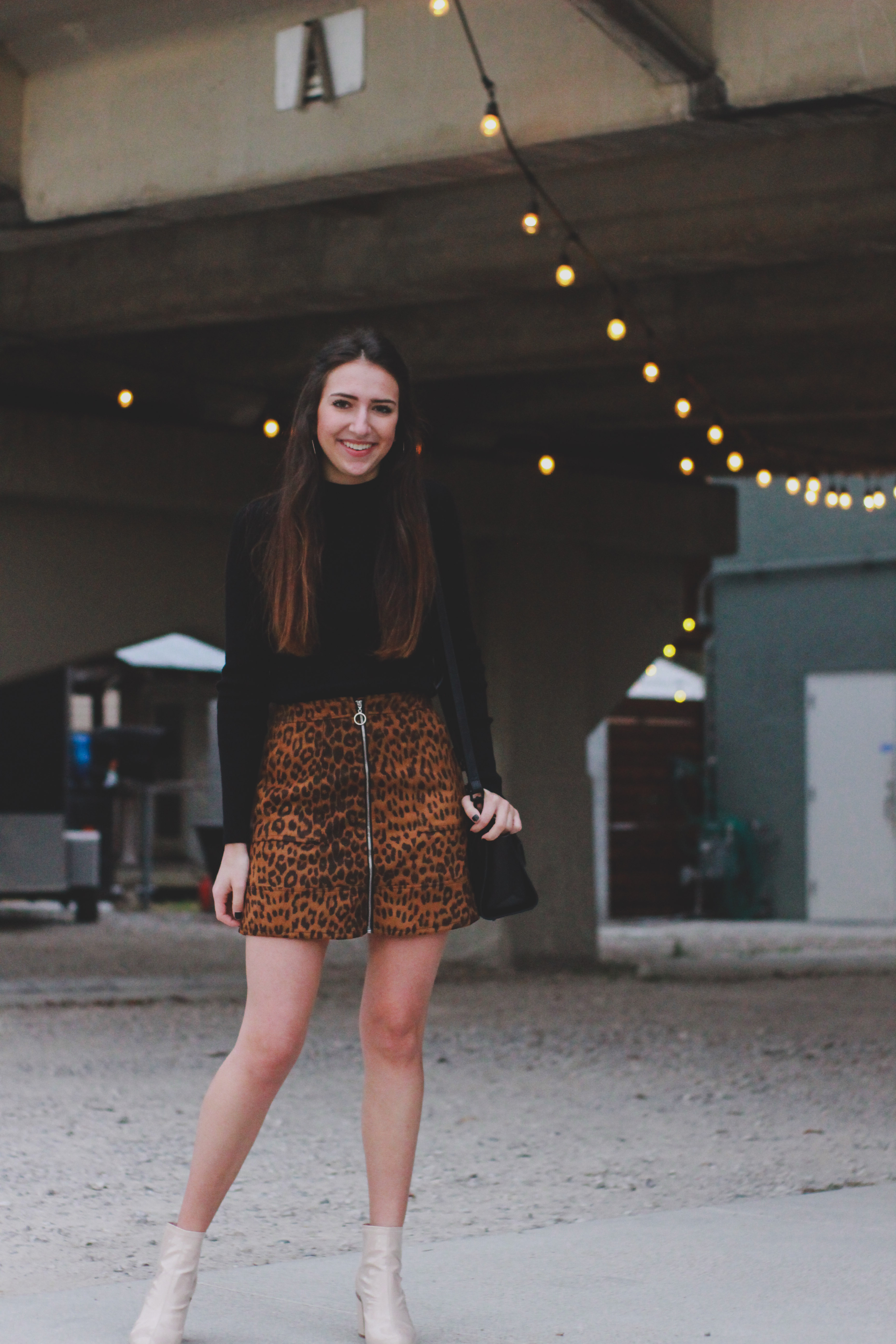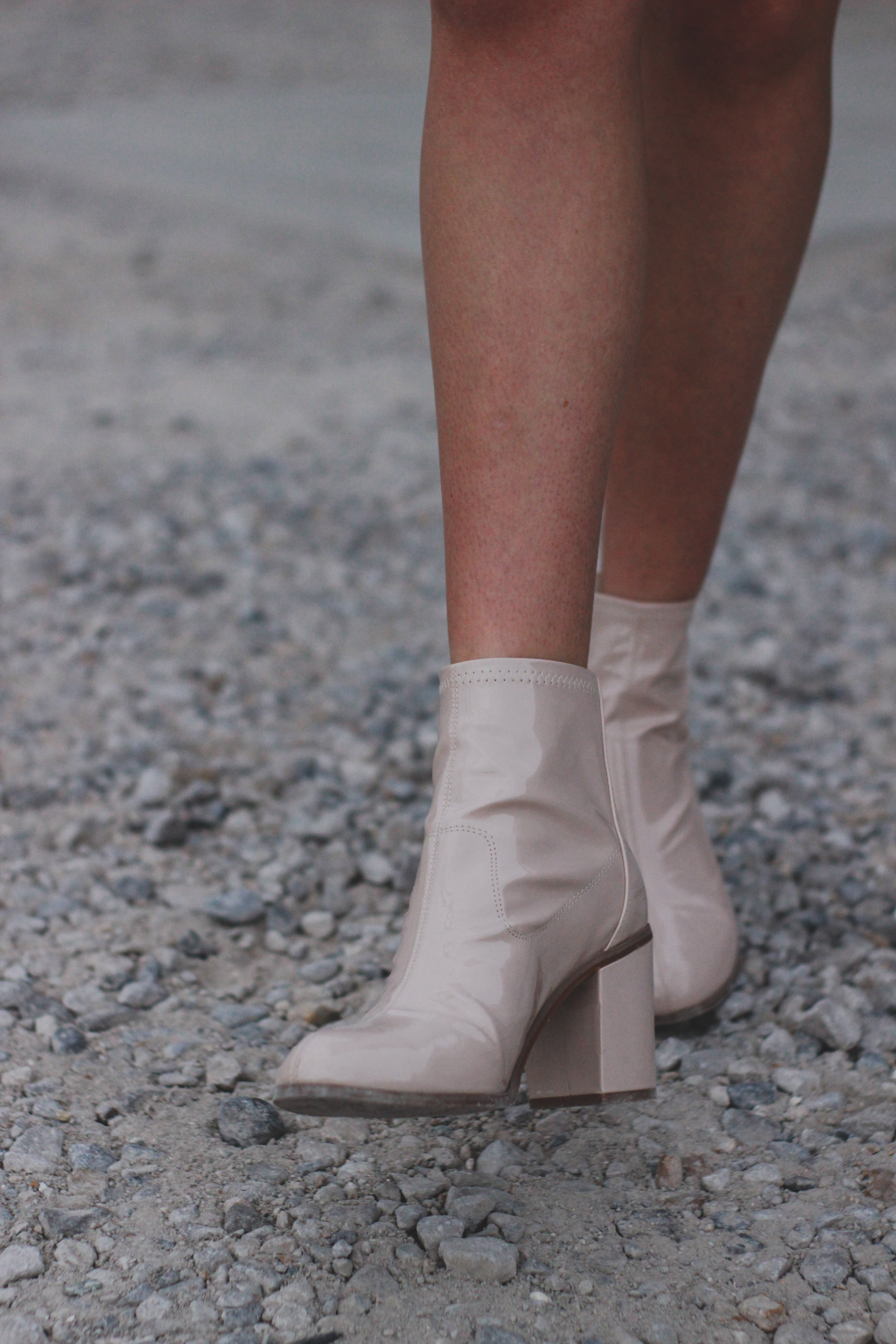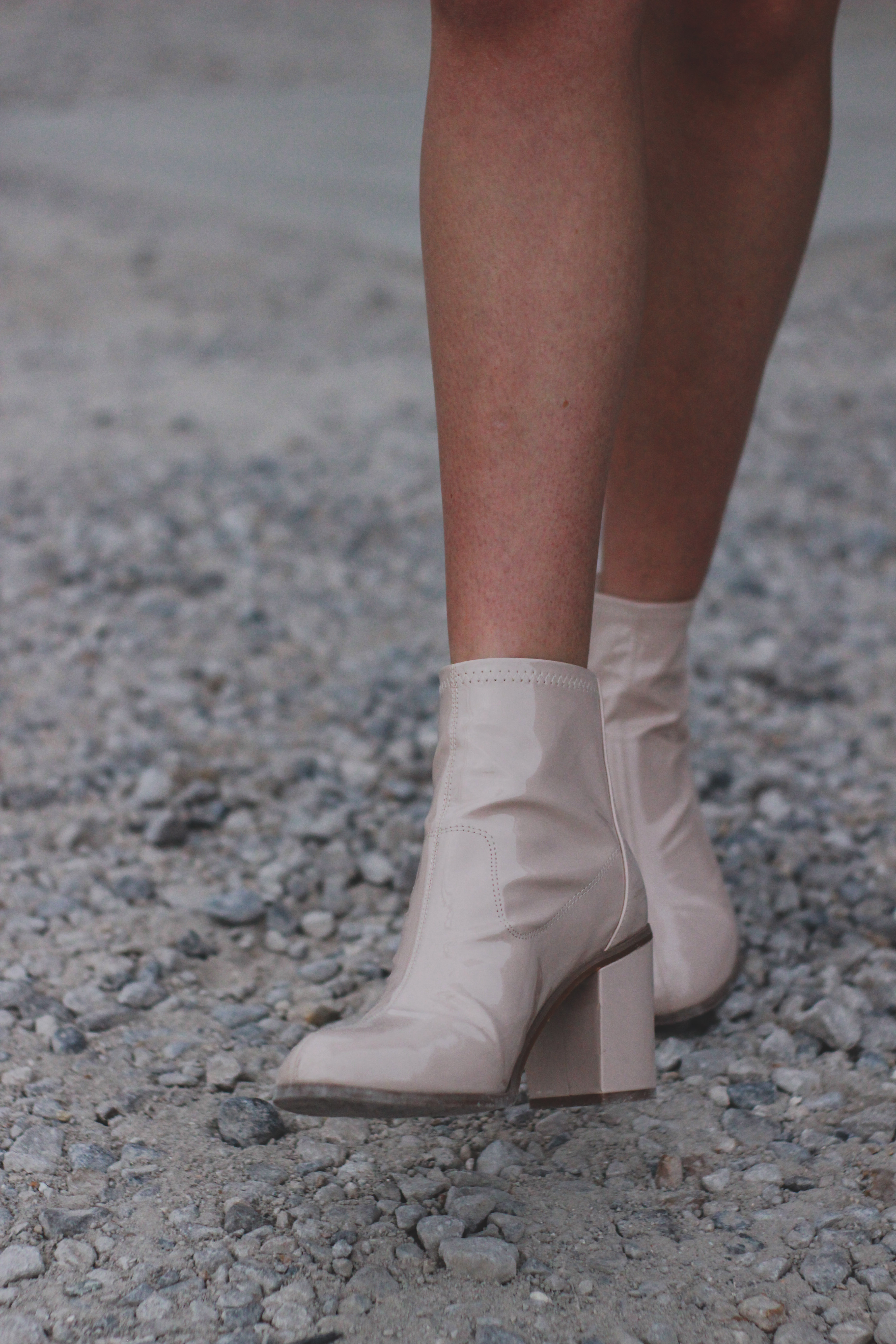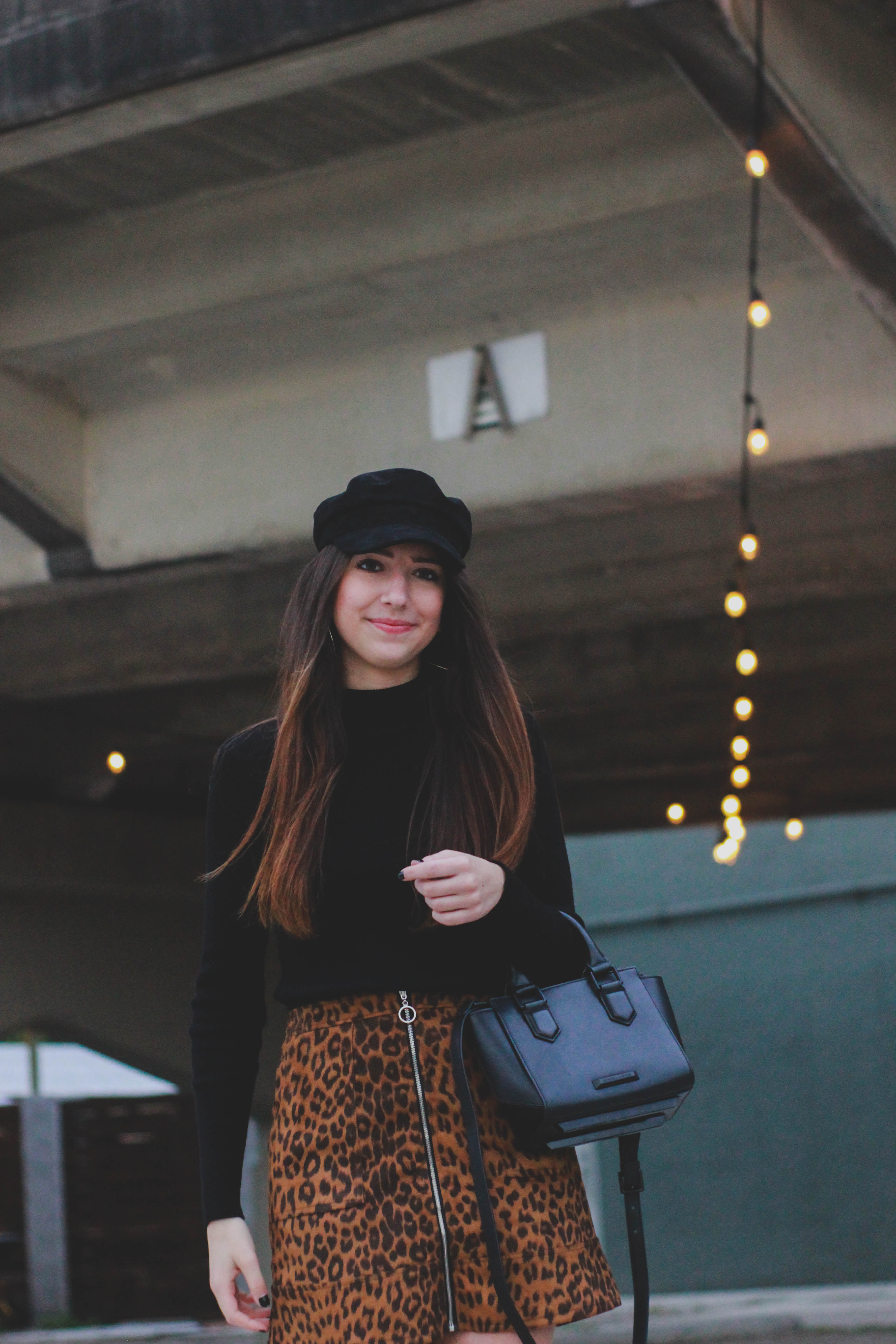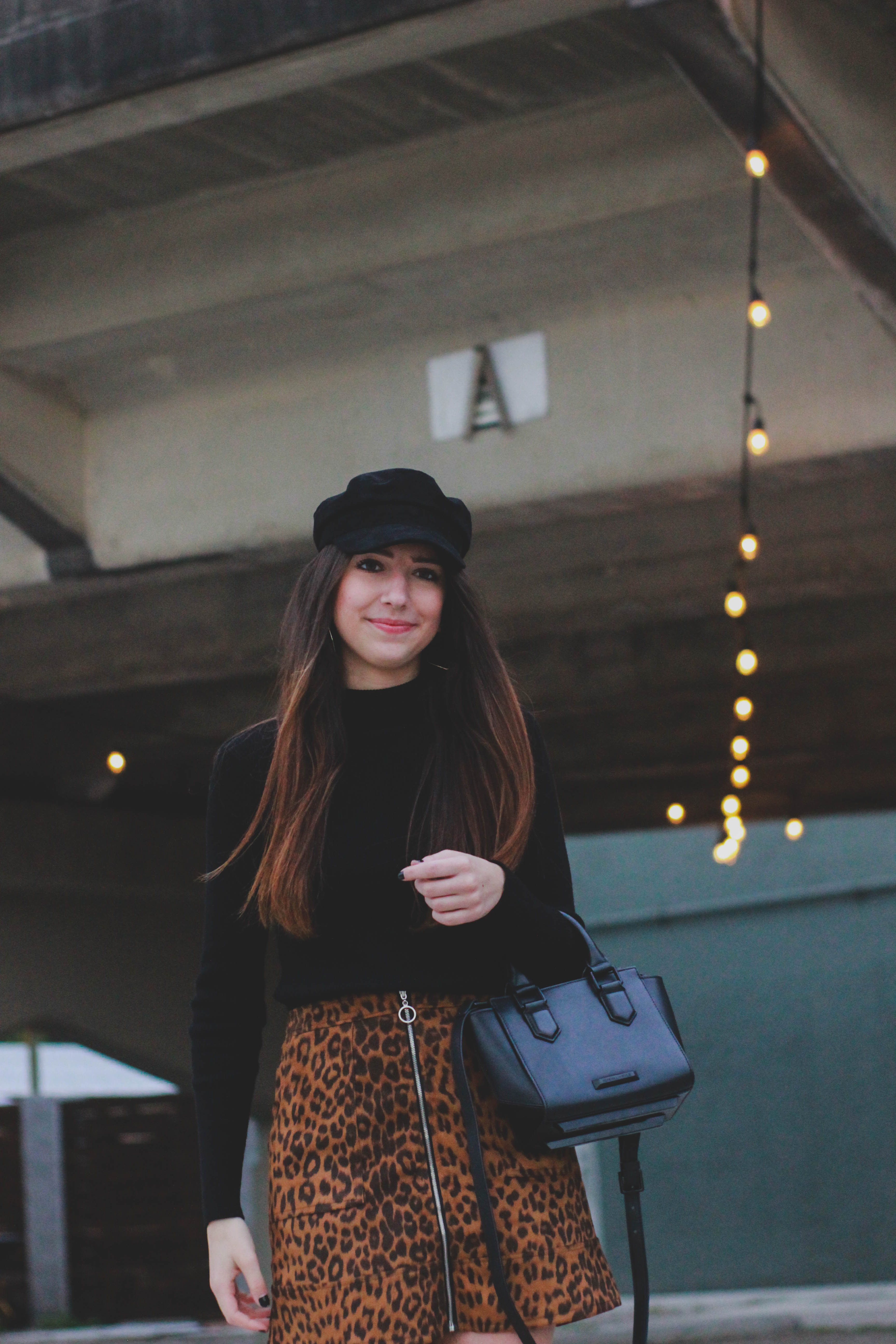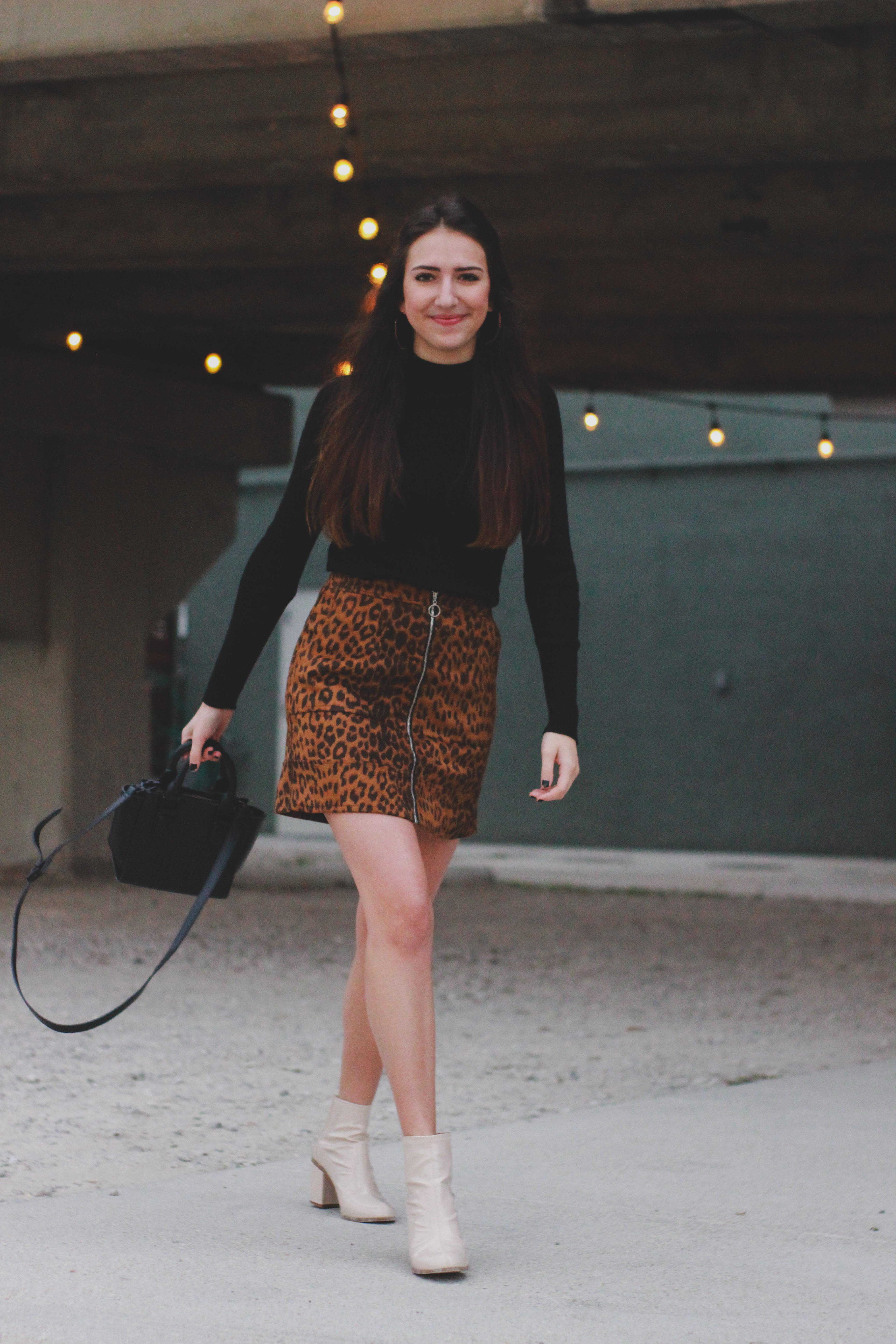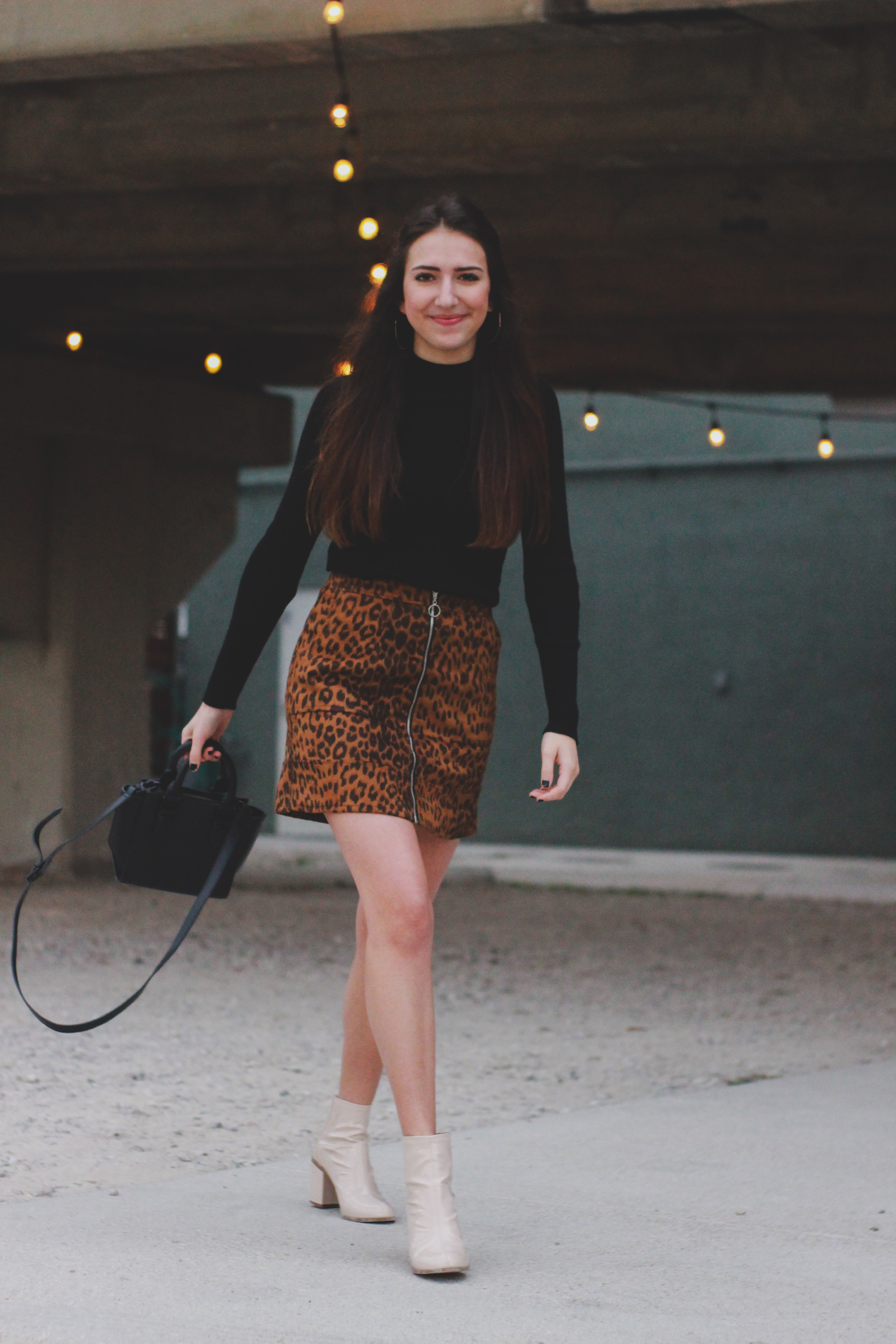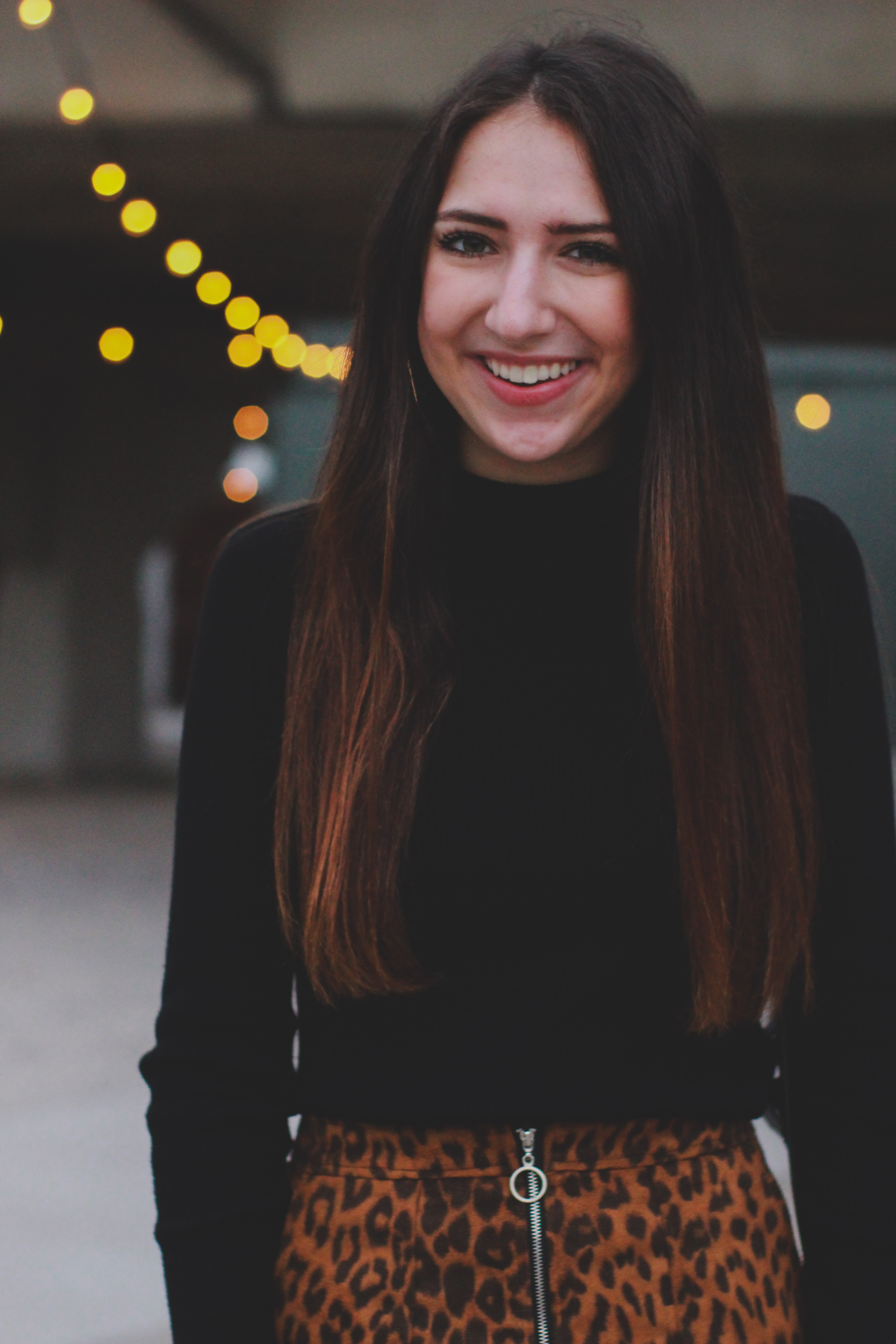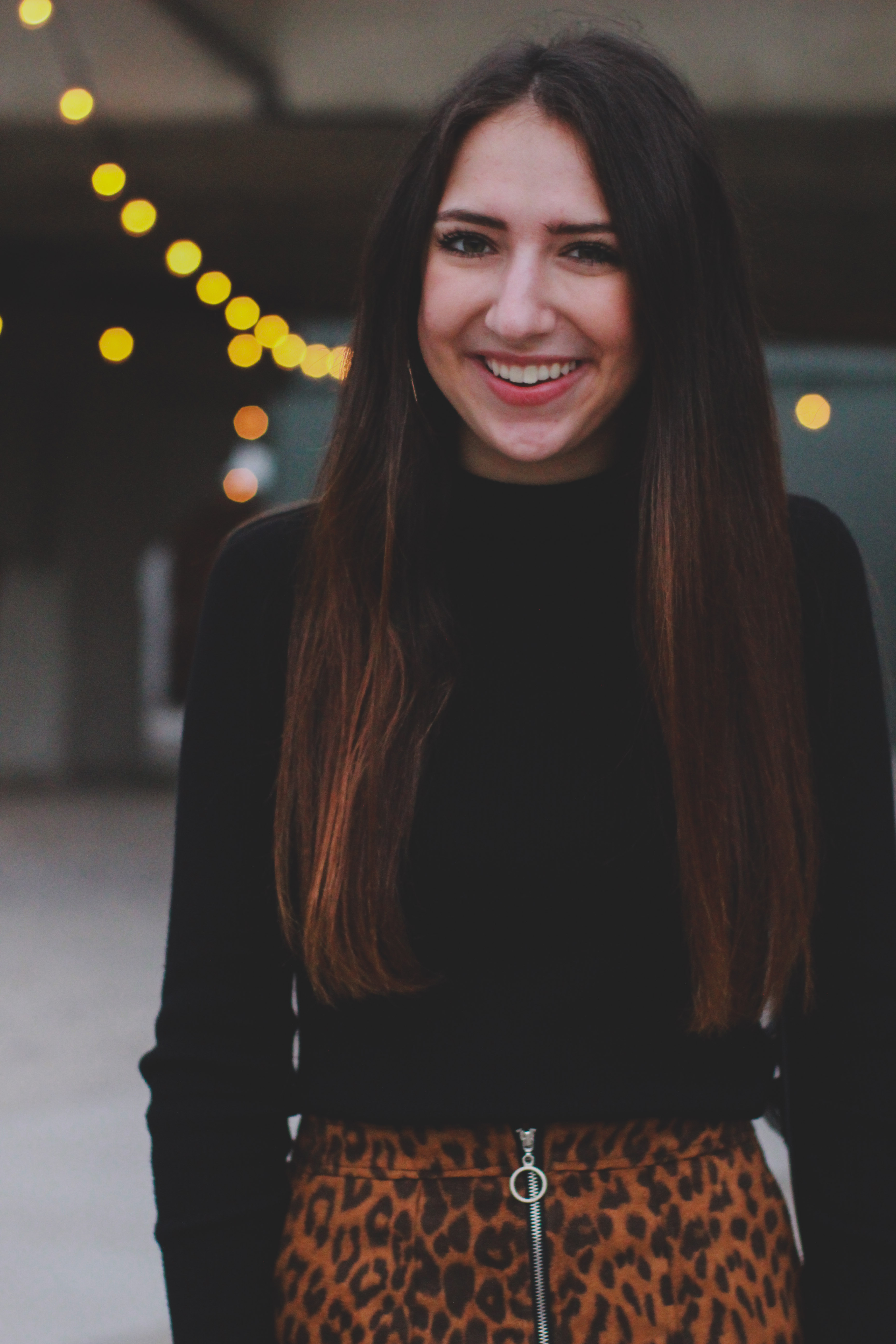 turtleneck // leopard mini // black crossbody bag (same style, different print) // cabby hat // patent leather booties
Black and leopard… WHAT A COMBO. I picked up this skirt from work a few weeks ago but I was saving it for a black turtleneck. I finally found this one at Brandy Melville while I was in NYC. I threw these patent leather booties on to lighten up the look! Neutrals are my jam always. I am so happy leopard is coming back into style cause man I was missing it from my 2005 days.
I took a few pictures with my cabby hat (which I get so nervous to rock) to show y'all how to edge it up a bit. These are absolutely everywhere (thank you Niall Horan for bringing this trend BACK) and I am starting to like hats? Never thought I would say that haha.
On a side note: peep my hair. Goodness gracious, it's looking rough. That half and half thing? Not digging it. Bought myself some hair dye today so I'll report back tomorrow with the results. Wish me luck!
HAPPY THANKSGIVING Y'ALL!
xo, Madison